October 20, 2022
The Best of the Golden Triangle in Thailand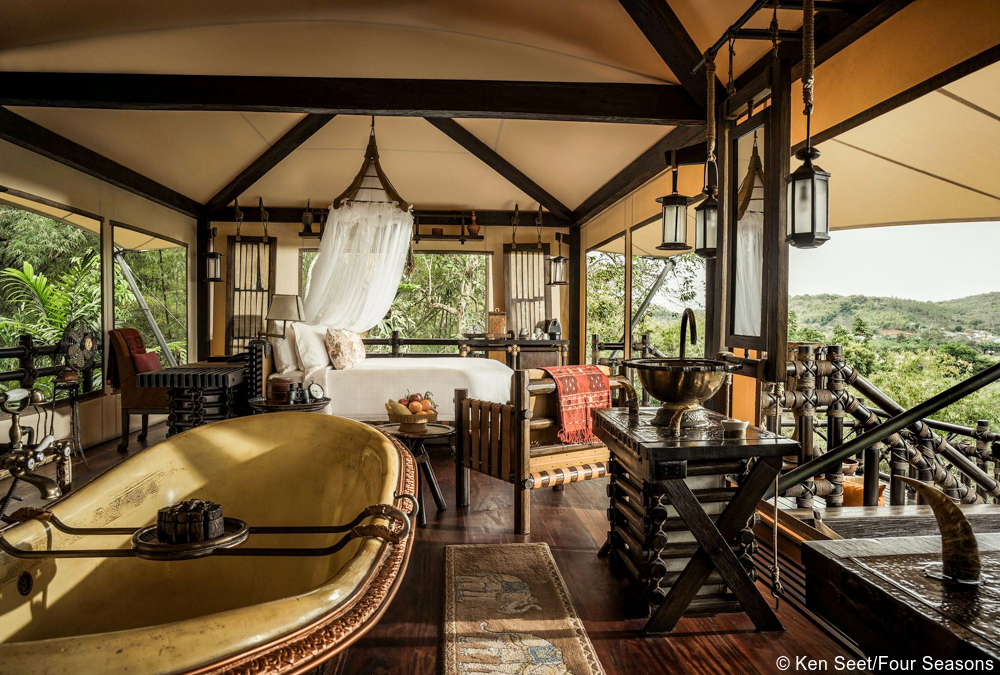 The Golden Triangle in the far north of Thailand is a beautiful rural region where Thailand, Laos and Myanmar meet along the Mekong and Ruak rivers. This lush, mountainous area is an incredible destination for travelers interested in beautiful landscapes, traditional culture, luxury lodges and wildlife.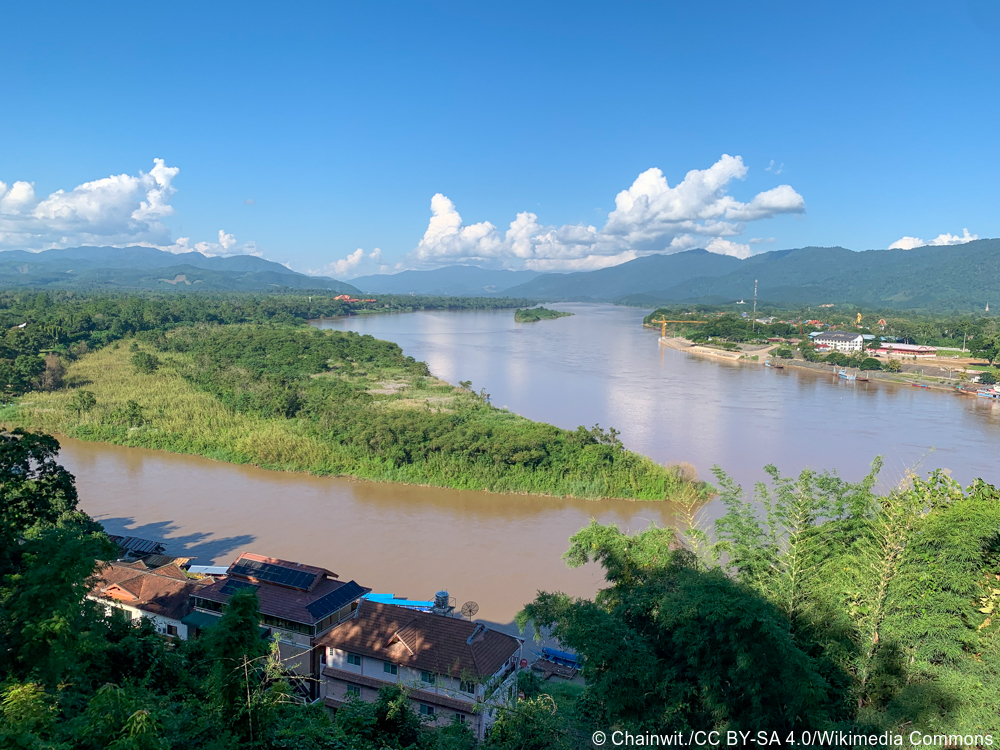 Our favorite way to experience the charms of the area—native Asian elephants, hill tribe villages, tea plantations, Buddhist temples and more—is with a stay at the Four Seasons Tented Camp Golden Triangle.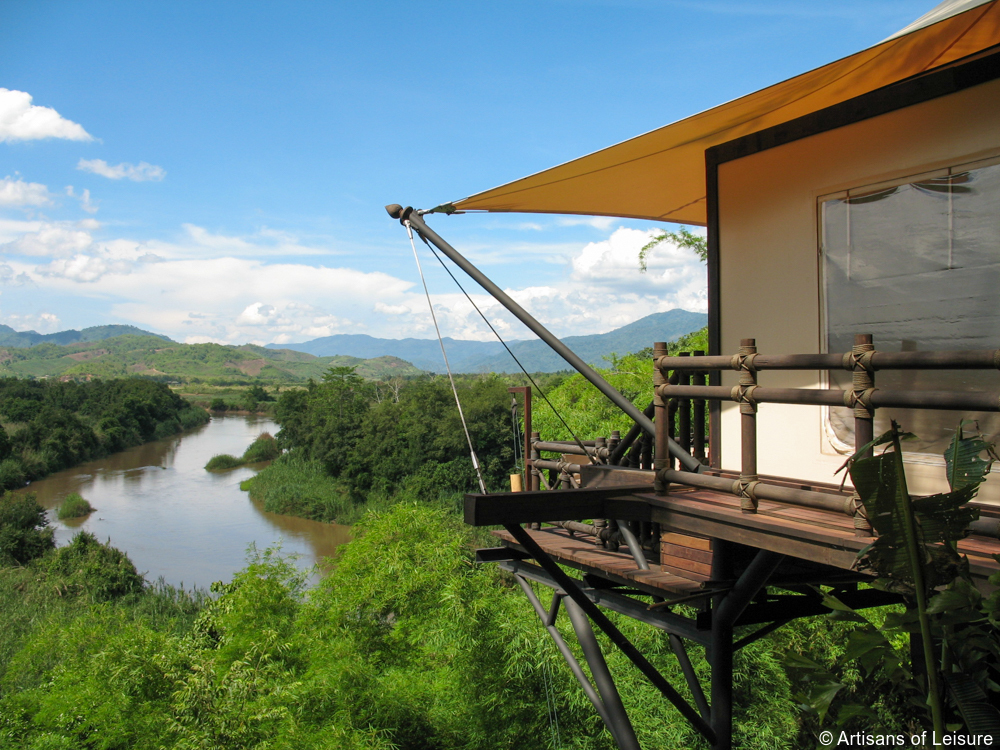 Tucked into the jungle along the Ruak River, the luxurious resort is composed of upscale safari tents with nostalgic details such as handcrafted wooden furniture and hurricane lamps.
Guests arrive at the camp by longtail boat, a local mode of transportation (named for its long propeller shaft) that lends authenticity to the stay.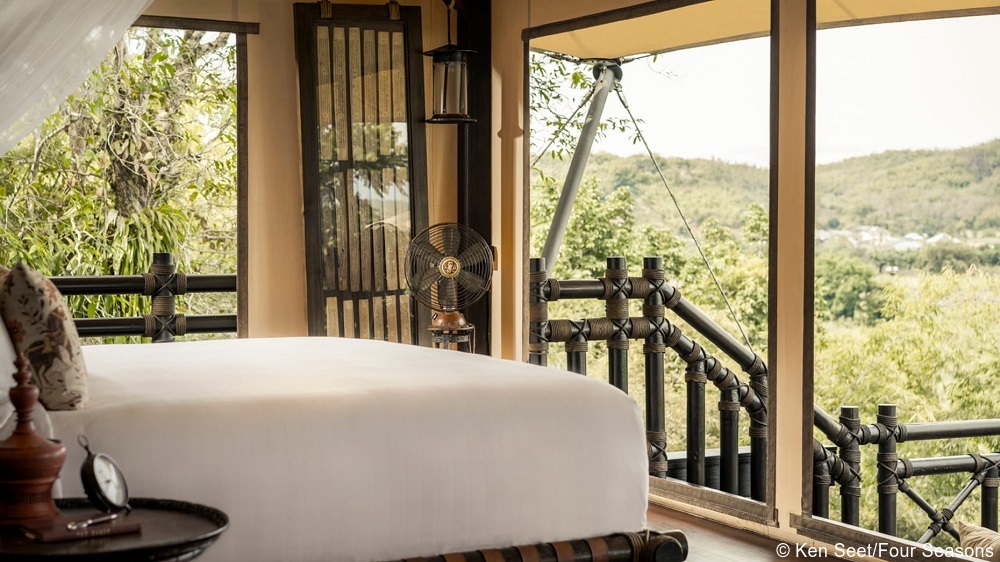 Four Seasons Tented Camp makes the most of its remote location with an open-air spa and a restaurant and bar overlooking the river.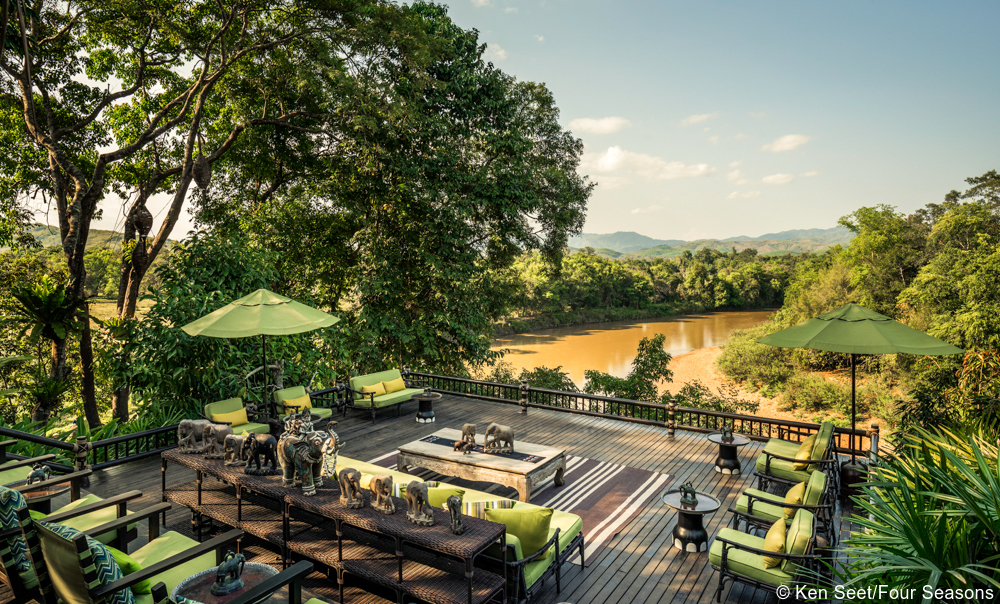 The romantic tented guest rooms have tubs and balconies with panoramic views of jungle, fields, mountains and river.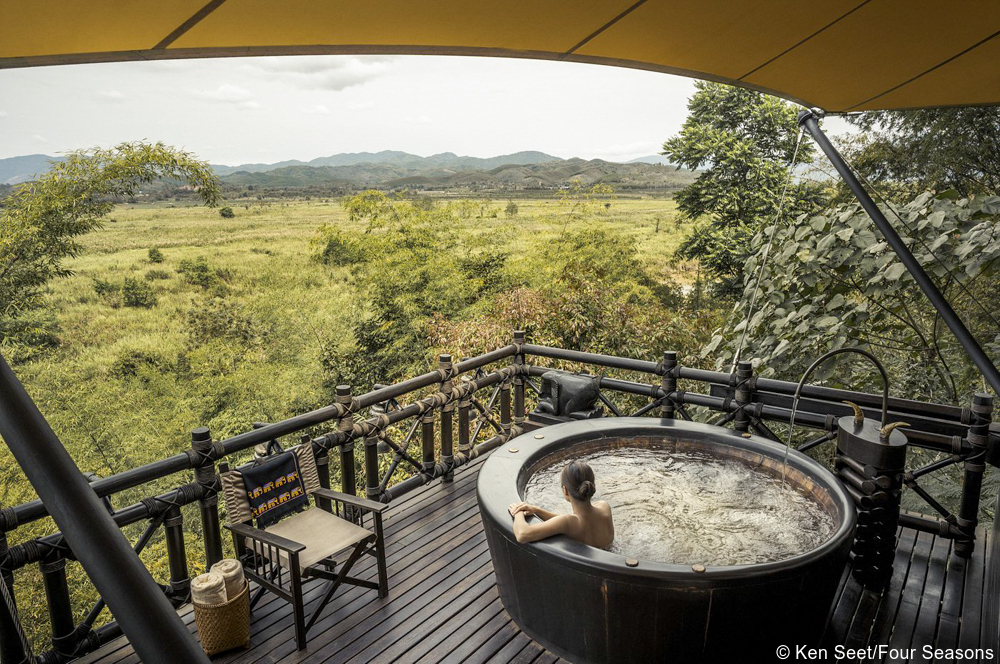 The resort's two-bedroom Explorer's Lodge is perfect for families, with a spacious veranda for private dining and an infinity pool that projects into the trees.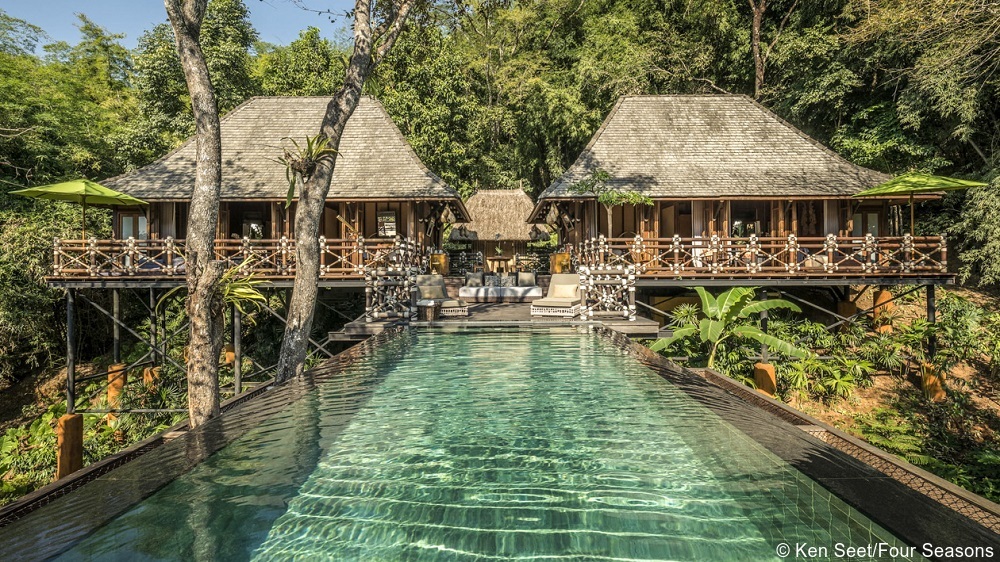 Interacting with elephants is a highlight of a stay at the Four Seasons Tented Camp. At the camp's elephant sanctuary and nearby elephant foundation, we arrange for our travelers to meet a mahout (elephant handler), learn about the care and feeding of elephants, observe elephants bathing and walk with an elephant through the jungle.
Upon request, Artisans of Leisure can also arrange for our travelers to enjoy a private candlelit dinner at the elephant camp.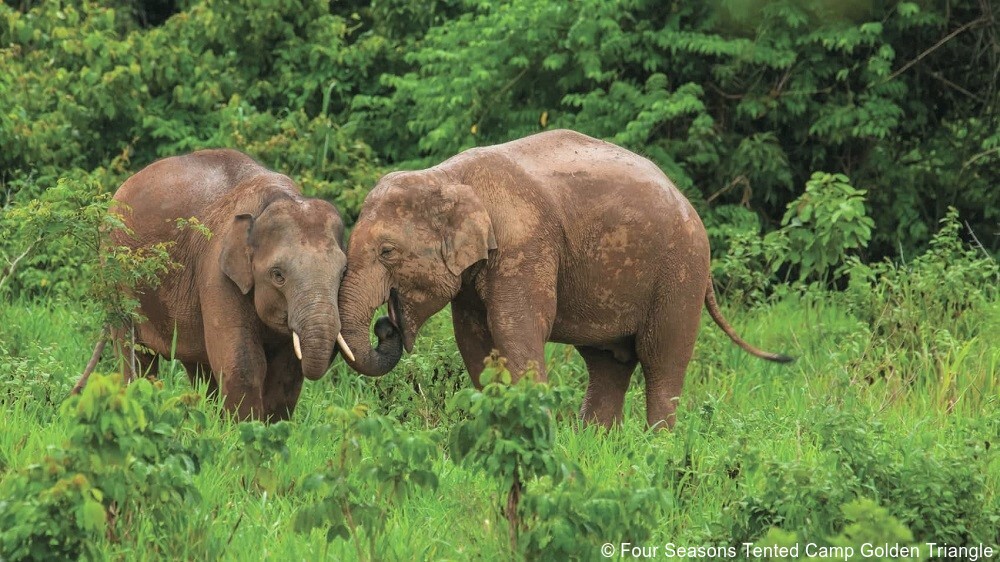 Other activities Artisans of Leisure arranges in the Golden Triangle include touring a tea plantation…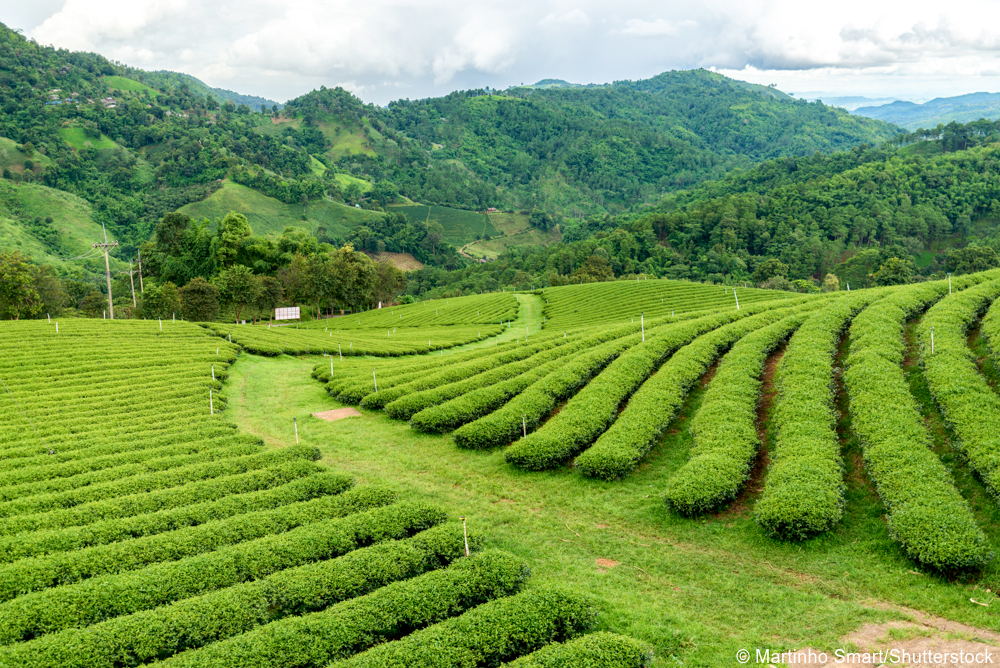 …private Thai cooking classes, visiting a pottery studio and art galleries…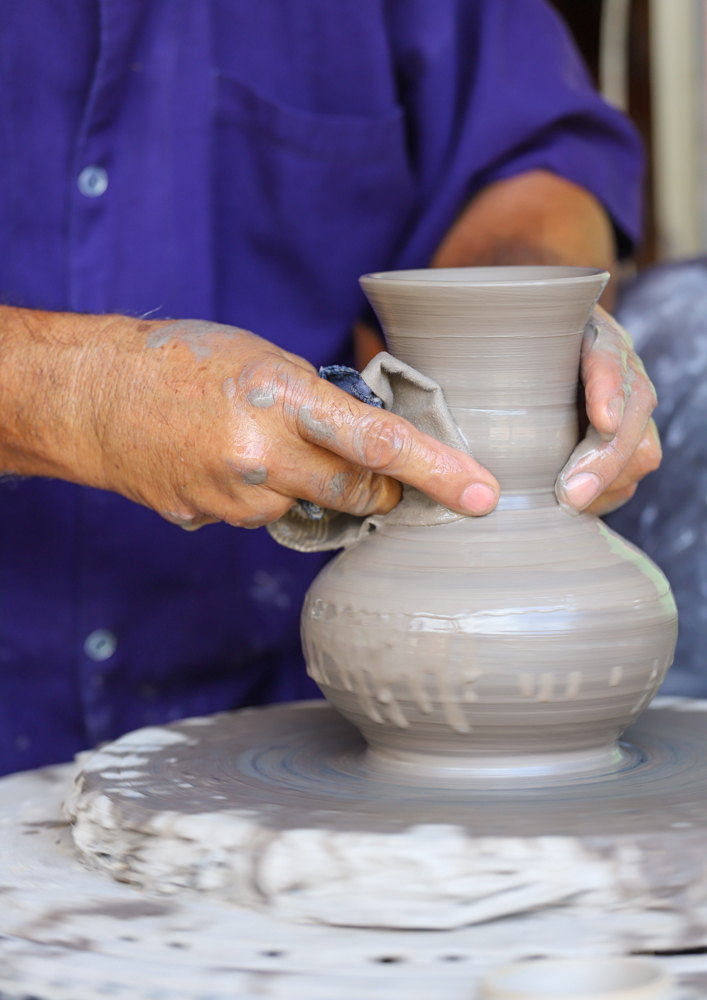 …cruising the Mekong River and stopping at waterfront villages, visiting the Hall of Opium Museum to learn about the Golden Triangle's history of opium production and trade, touring Doi Tung Palace and Mae Fah Lung Garden (a beautiful botanical garden)…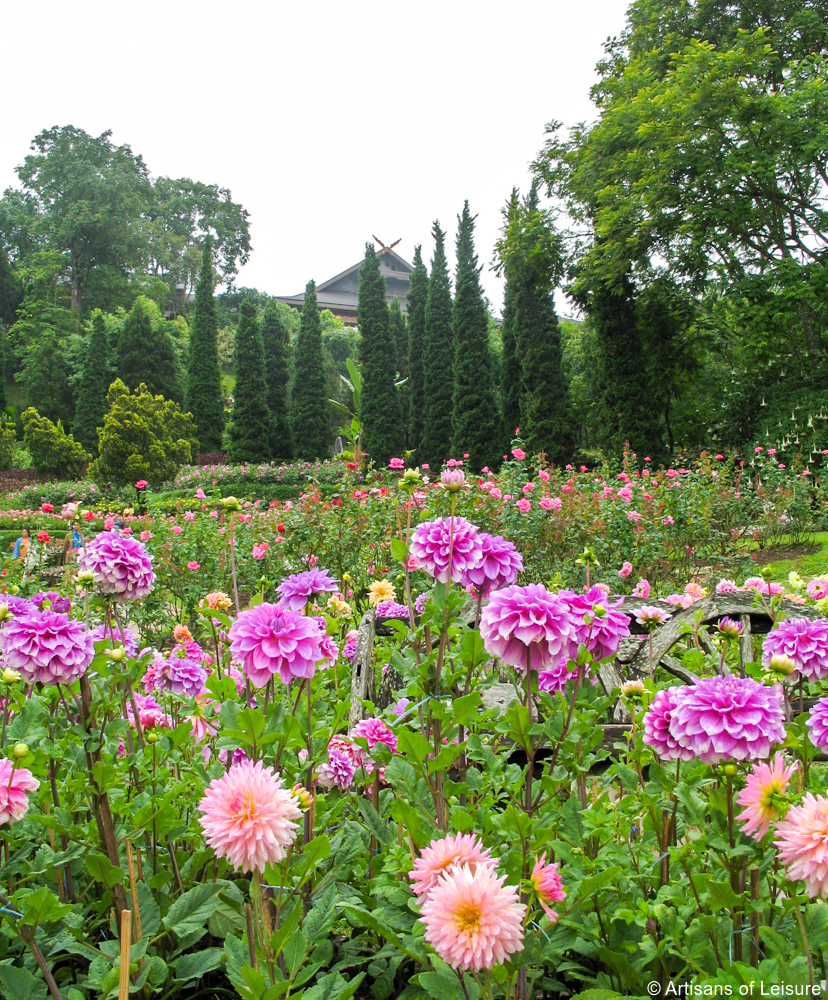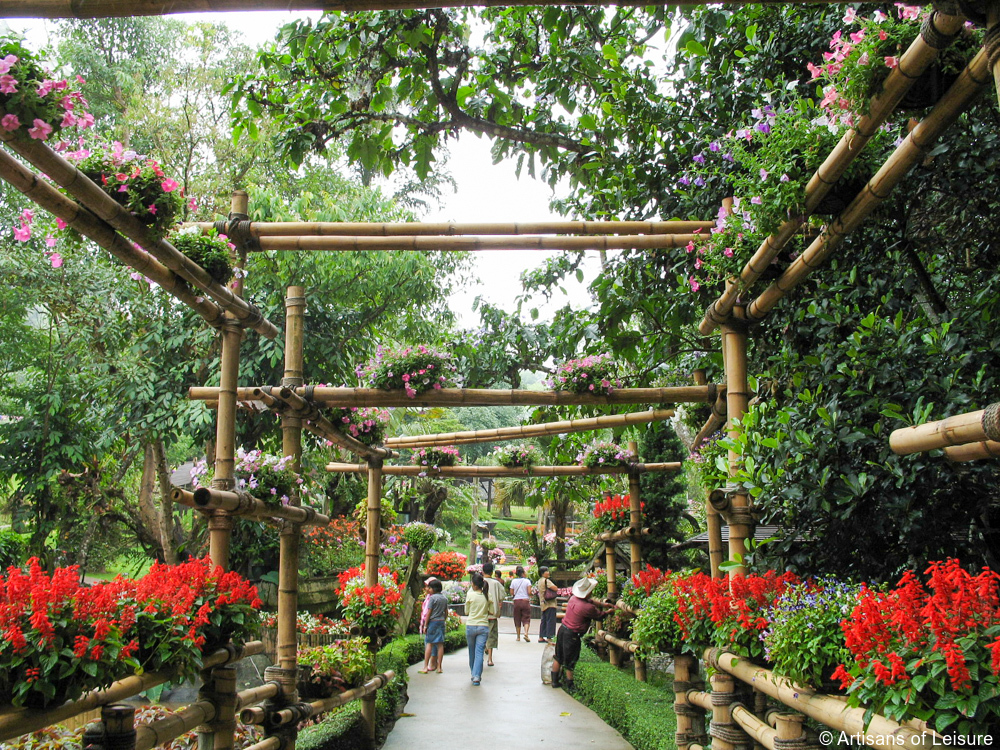 …touring historic Buddhist temples…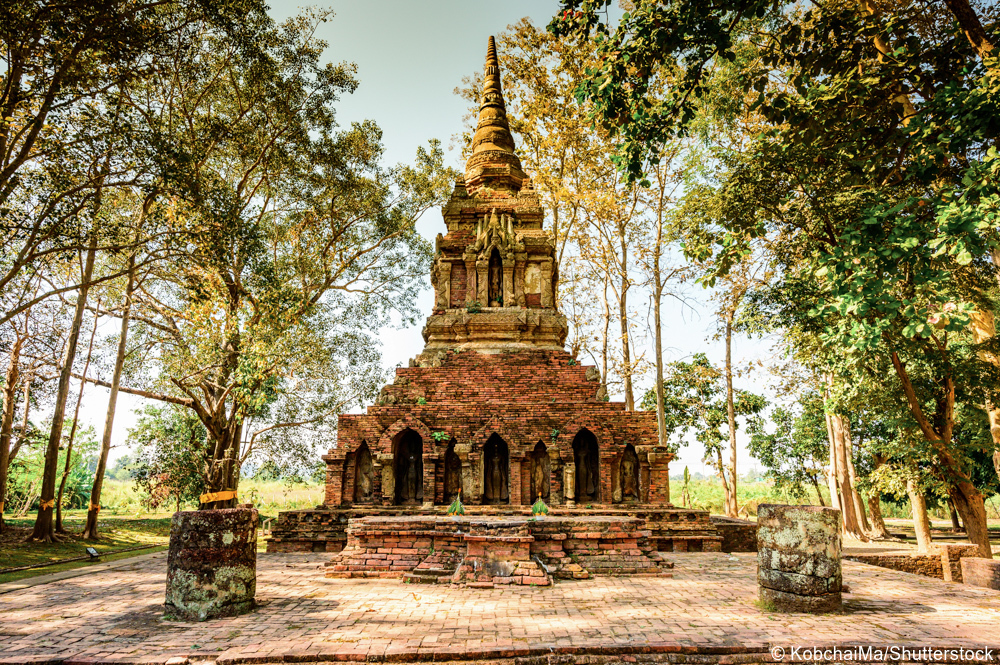 …and visiting hill tribe villages to learn about the deeply held traditions and customs of these local people.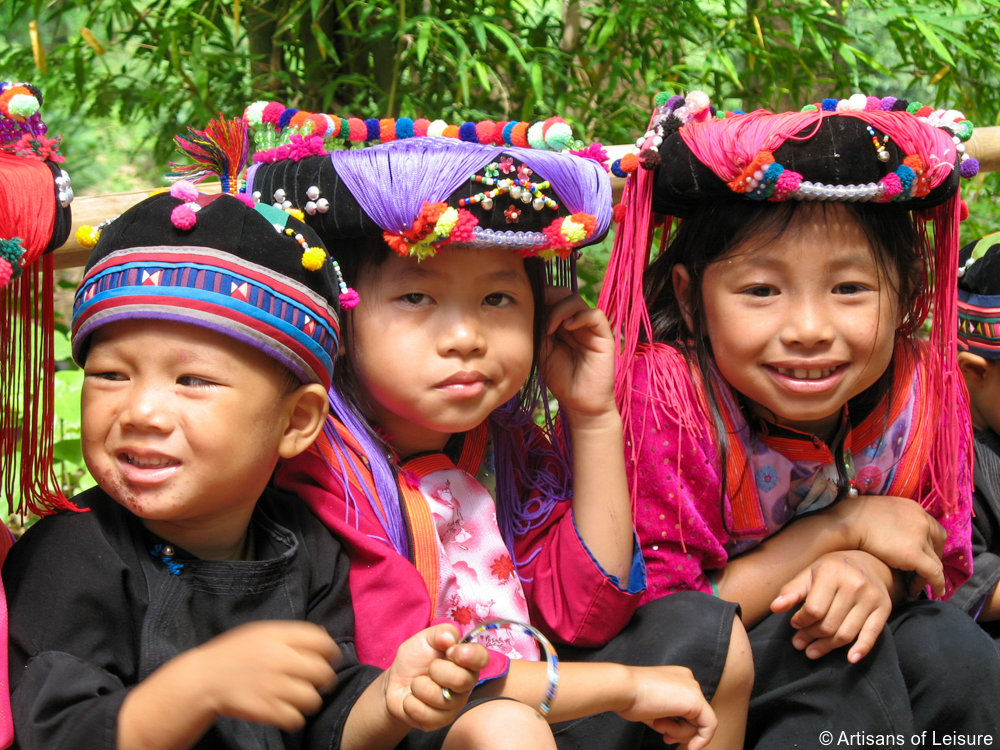 Around Chiang Rai, the gateway to the Golden Triangle, we can arrange visits to highlights such as the White Temple…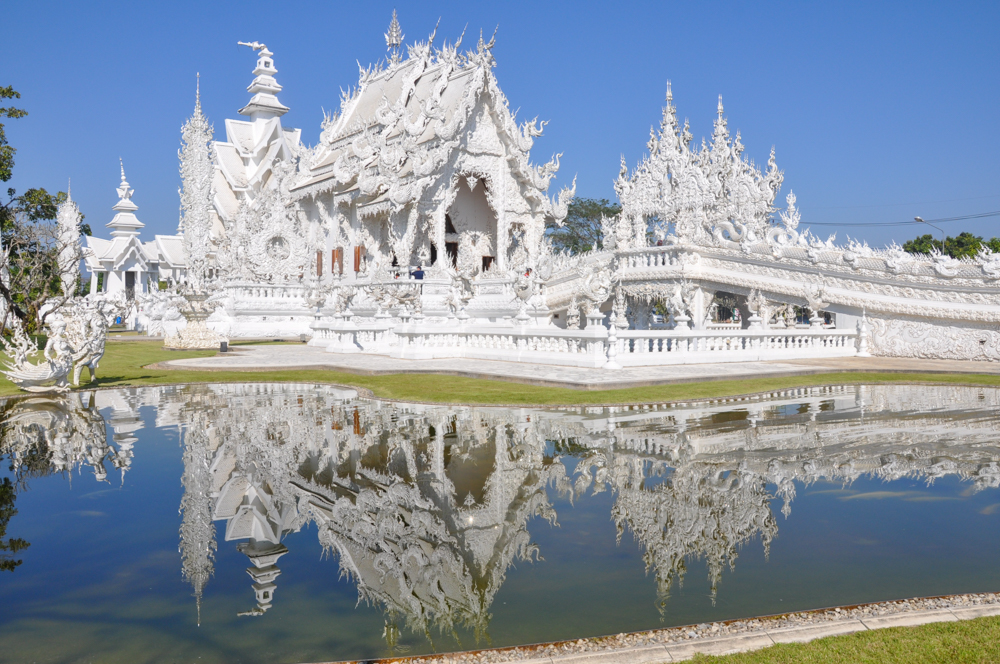 …and the Blue Temple, two unusual Buddhist temples that combine traditional architecture and contemporary style.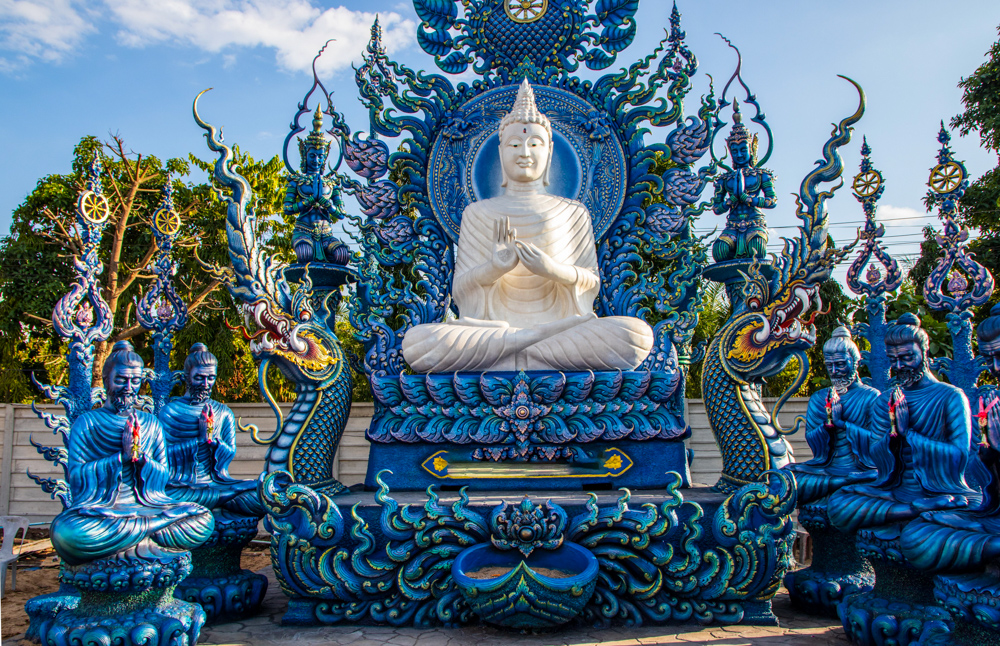 The Golden Triangle is also great for active touring, with an abundance of outdoor experiences in scenic landscapes. Artisans of Leisure can arrange privately guided hiking, mountain biking, fishing with locals, yoga classes, meditation sessions and more.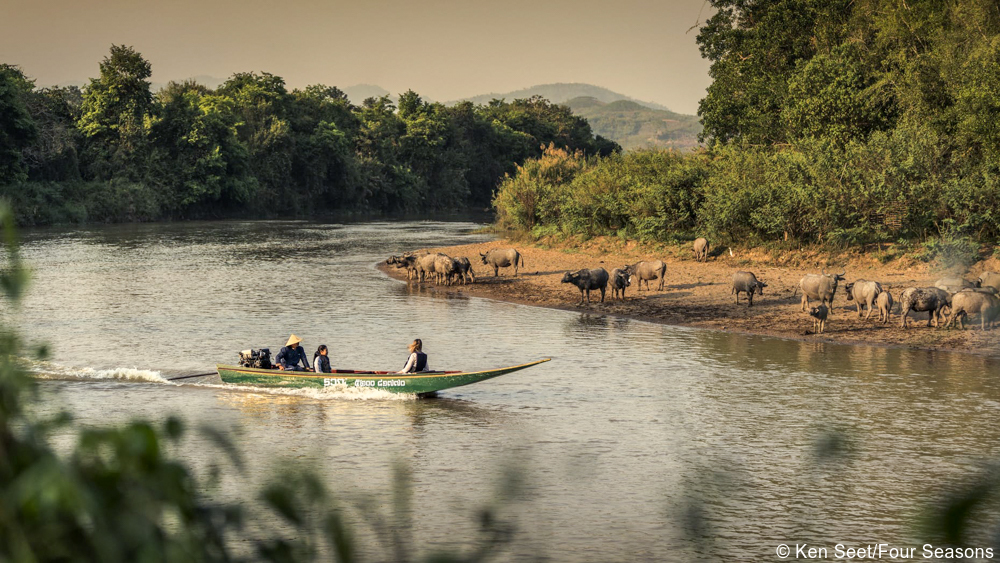 Another resort in the region is the Anantara Golden Triangle Elephant Camp & Resort.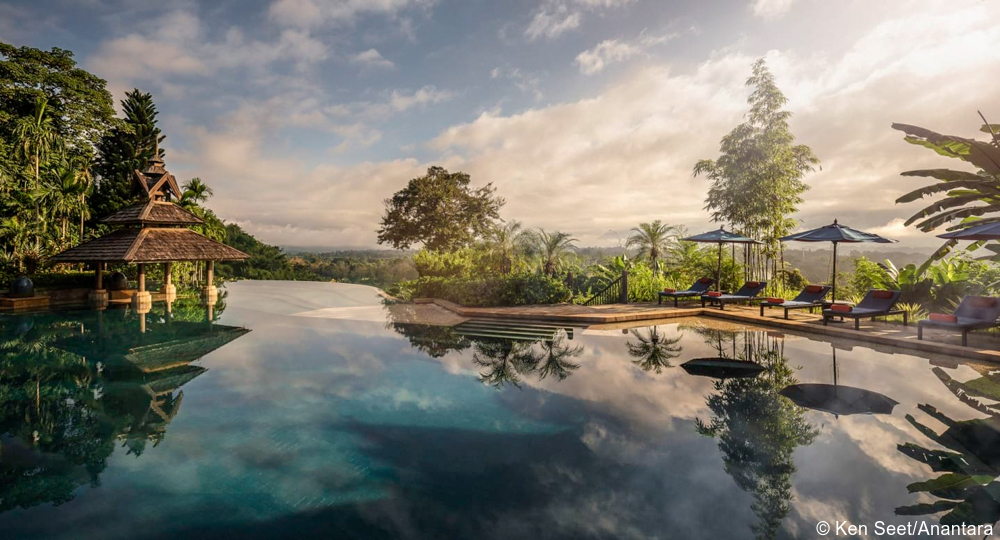 Highlights of the Anantara include its spectacular infinity pool, world-class spa and incredible views over Myanmar and Laos from its hilltop location.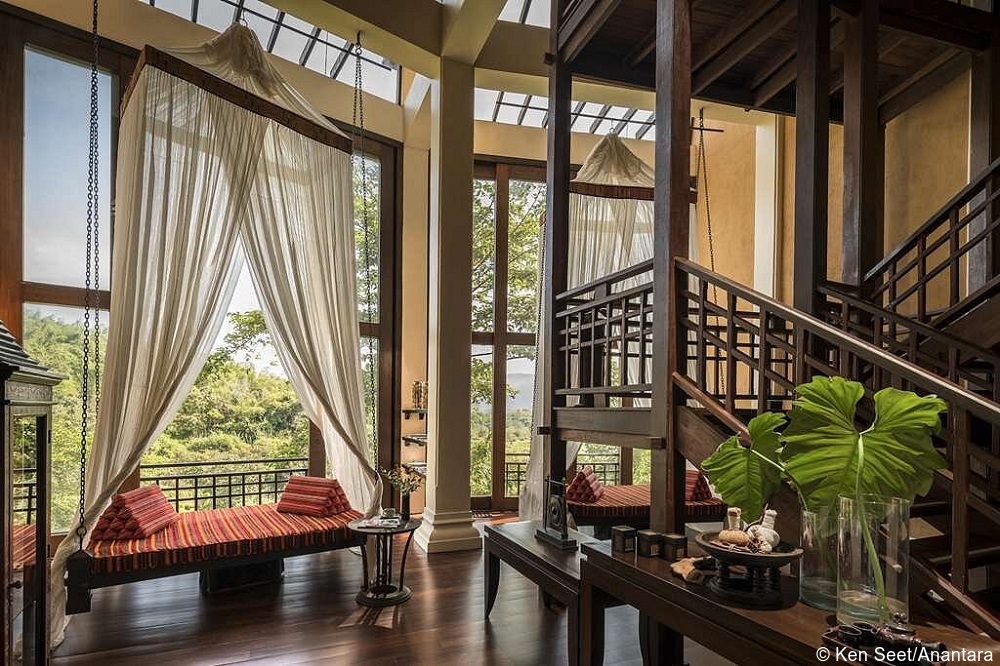 We recommend combining the Golden Triangle with Chiang Mai, Bangkok and other favorite destinations in Thailand.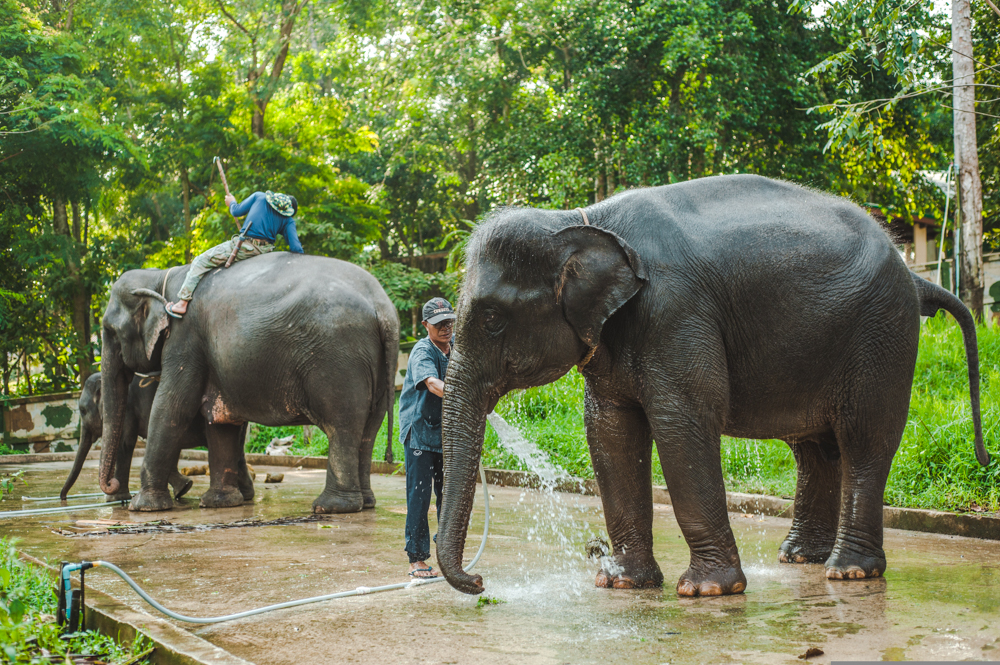 Contact Artisans of Leisure to begin planning a private luxury Thailand tour.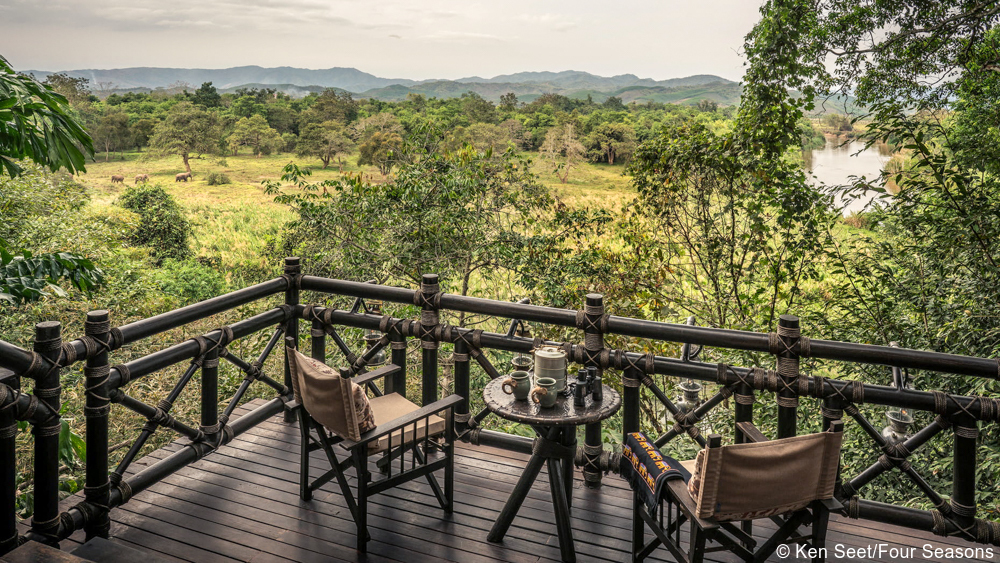 Destinations: Asia, Southeast Asia, Thailand
Tags: Anantara, Anantara Golden Triangle, Asia tours, botanical gardens, Chiang Mai, Chiang Rai, elephant camp, elephant experiences, elephant sanctuary, elephants, family travel, Four Seasons, Four Seasons Golden Triangle, Four Seasons Tented Camp Golden Triangle, Four Seasons Thailand, Golden Triangle, Golden Triangle tours, hill tribes, honeymoon destinations, jungle, Laos, luxury lodges, luxury Thailand tours, mahout, Myanmar, Northern Thailand tours, pottery, romantic, safari, safari style, tea, tea plantations, tented camp, textiles, Thailand, Thailand gardens, Thailand luxury resorts, Thailand resorts, Thailand safari, Thailand tours, wat, Wat Pa Sak, White Temple