January 8, 2014
Thailand: Our Favorite Places and Experiences
There's so much to love about beautiful Thailand, a highlight of Southeast Asia. Here are images of a few of our favorite places and experiences.
Bangkok is one of our favorite cities in Southeast Asia.
Artisans of Leisure travelers enjoy private touring around the city with an expert guide, including must-see sites such as the Grand Palace and our favorite insider spots, markets and neighborhoods.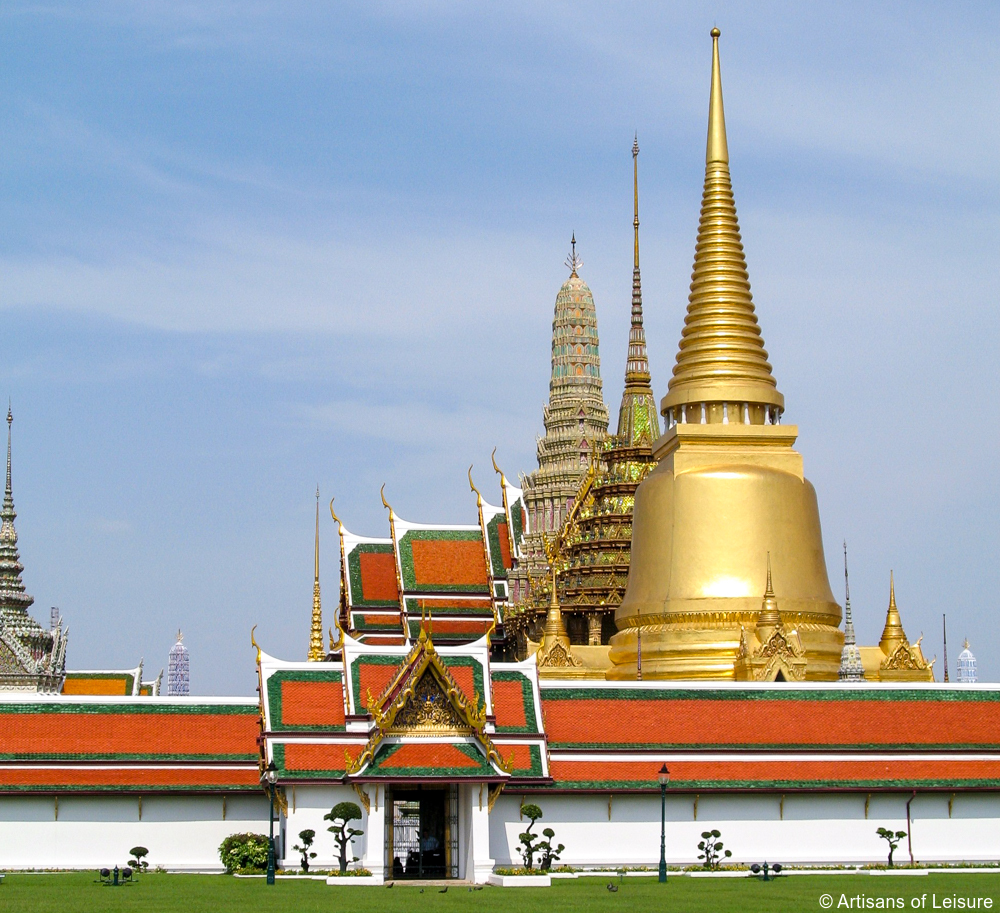 Thai hospitality is exemplary. Thailand is known as the "land of smiles."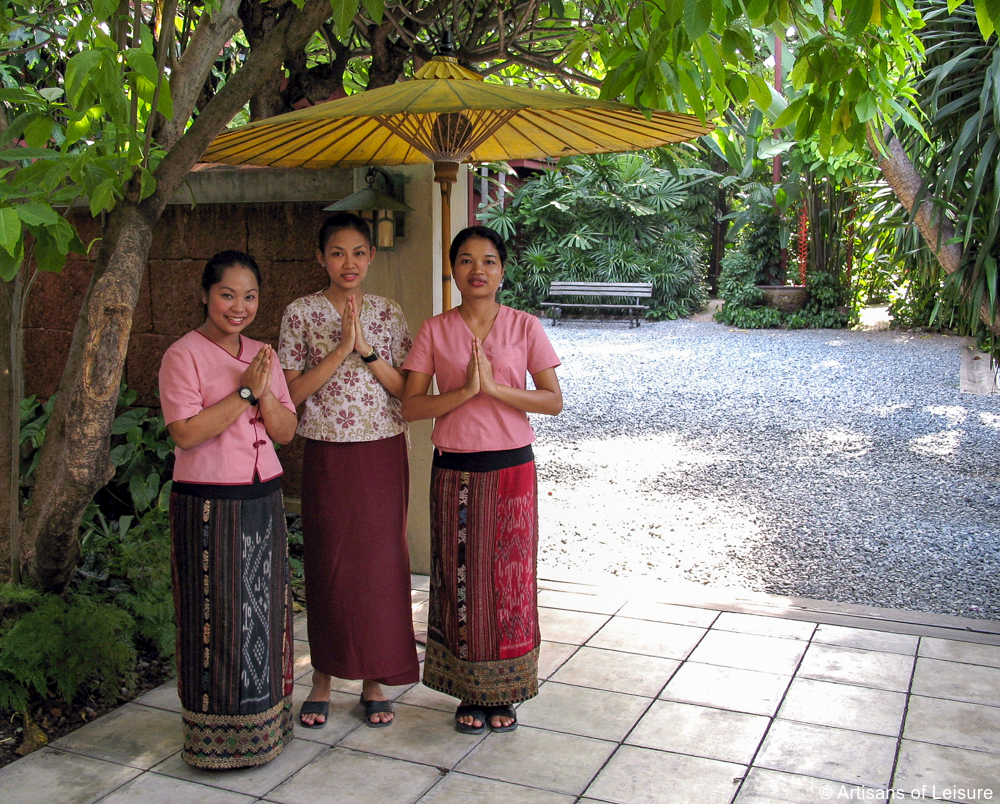 We love visiting Wat Pho in the early morning, when the monks are chanting at the temple.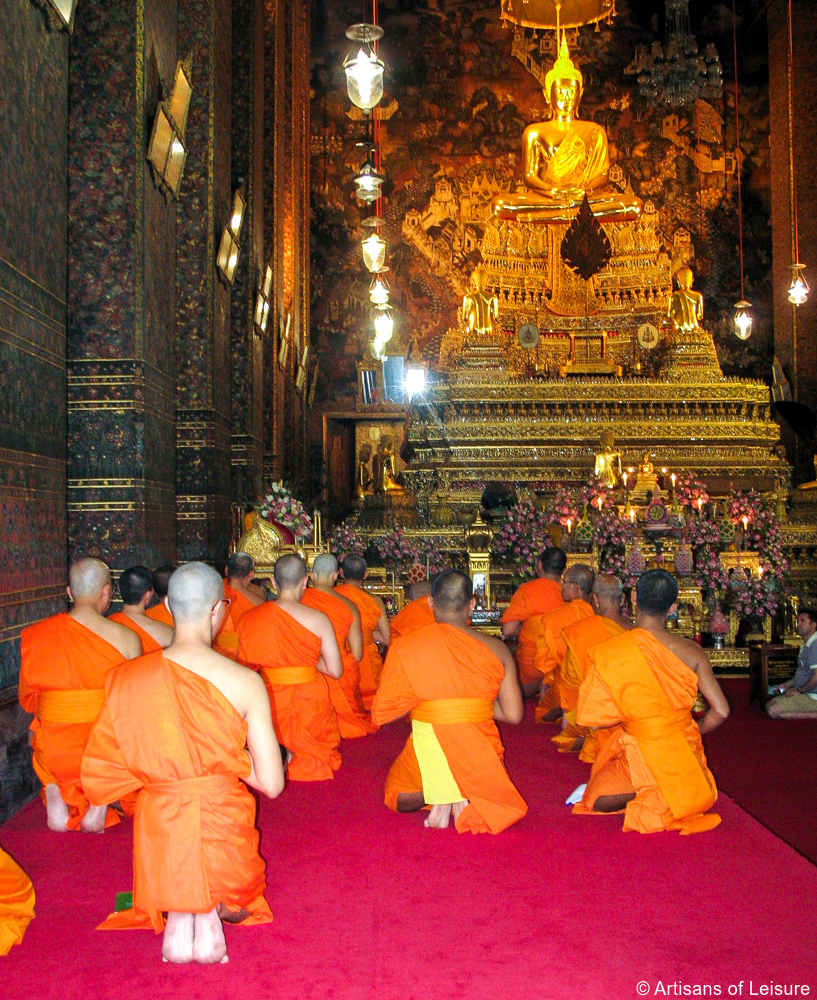 Monk bowls are used for collecting donations. They are also popular souvenirs.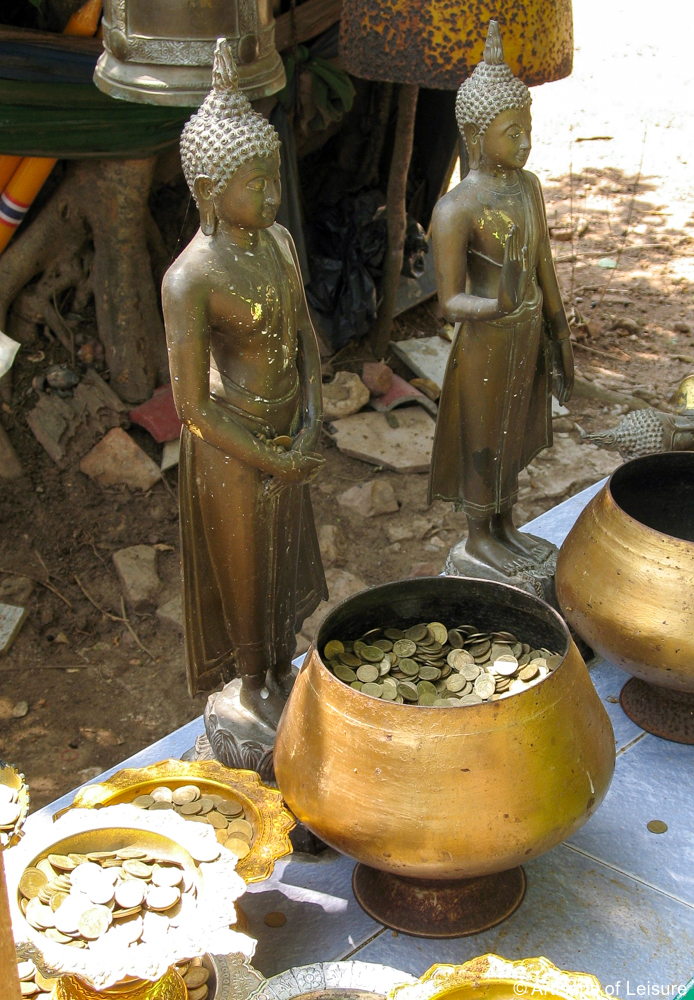 A private cruise is a great way to explore Bangkok's klongs (residential canals). We take our travelers to areas where there are fewer tourists…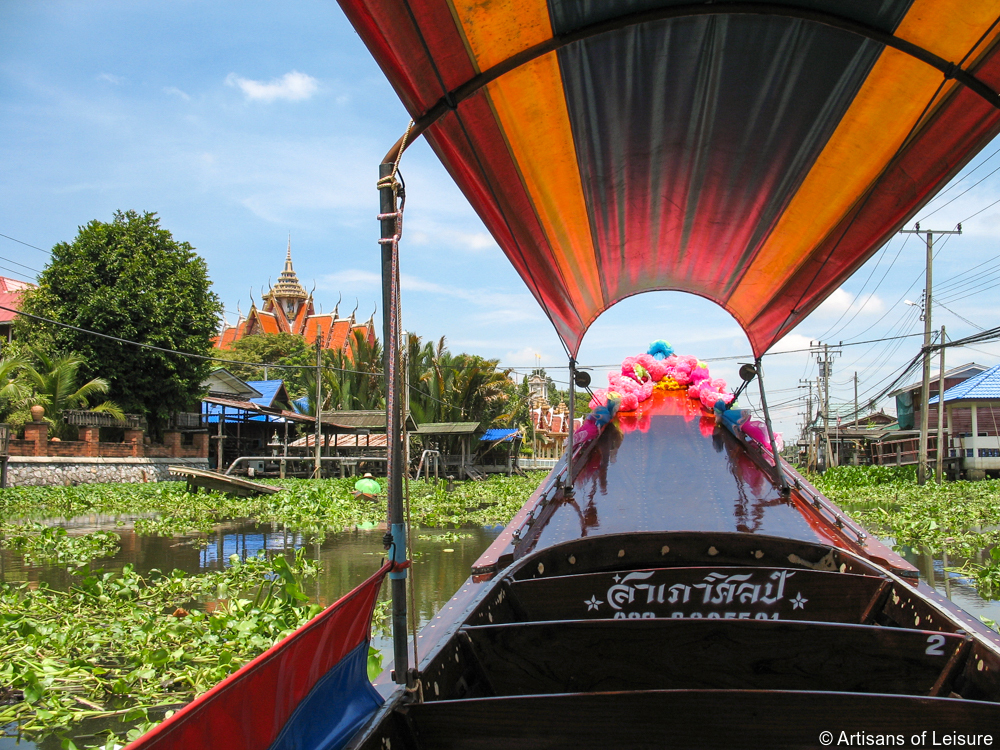 …including floating markets on the outskirts of Bangkok.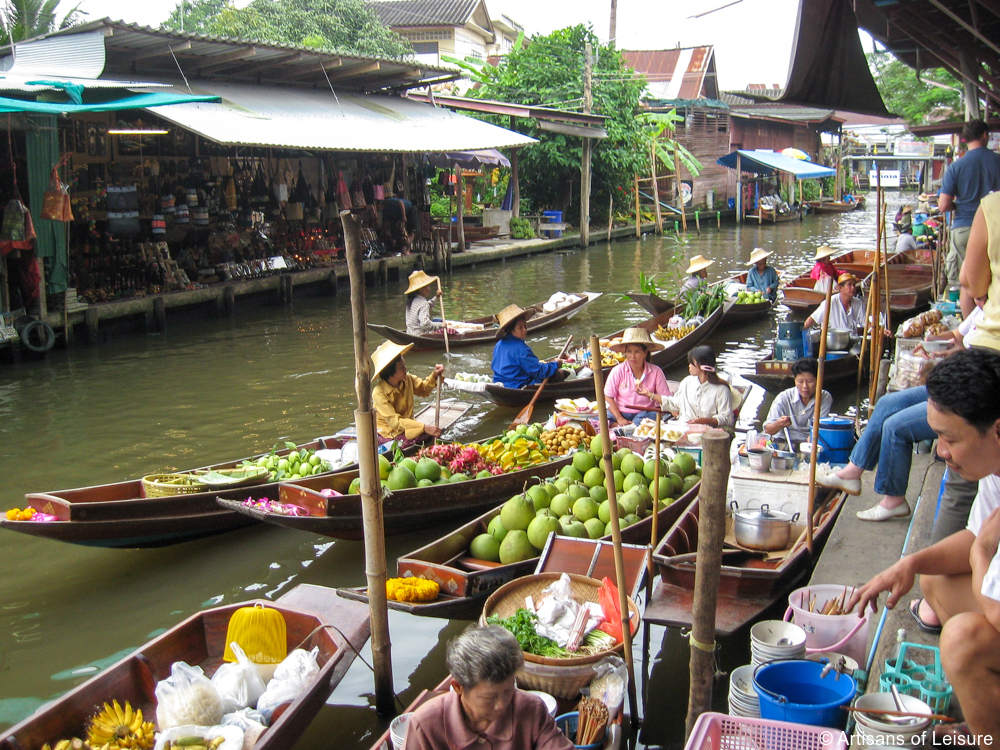 For interested travelers, we arrange a visit to a very special market along train tracks outside Bangkok.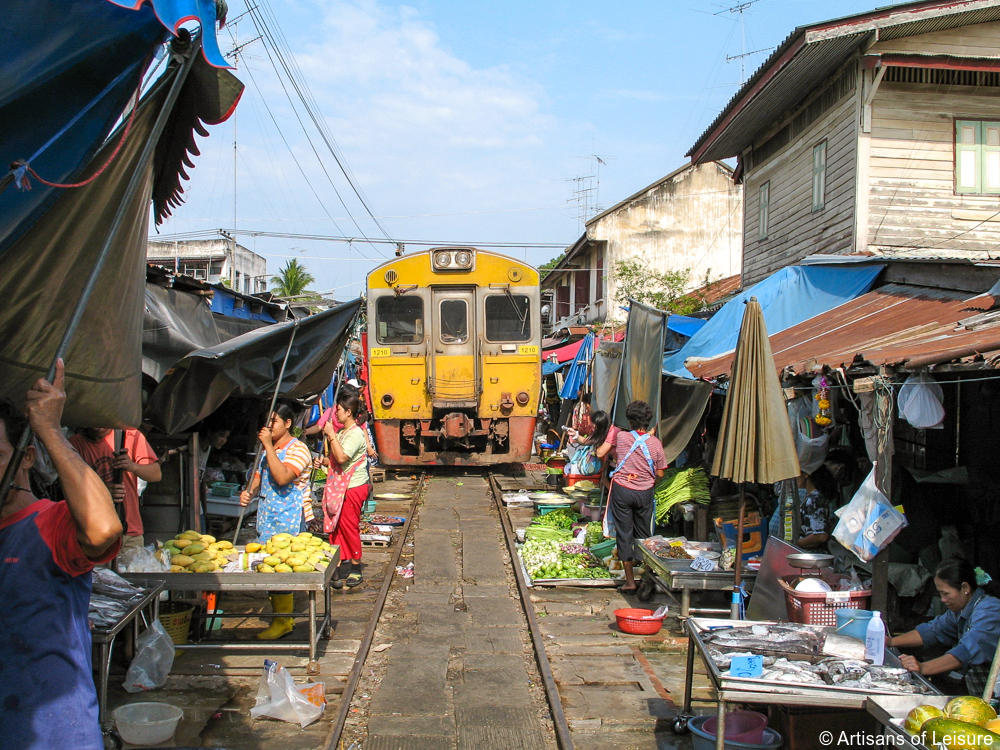 Vendors sell garlands and other offerings in front of temples.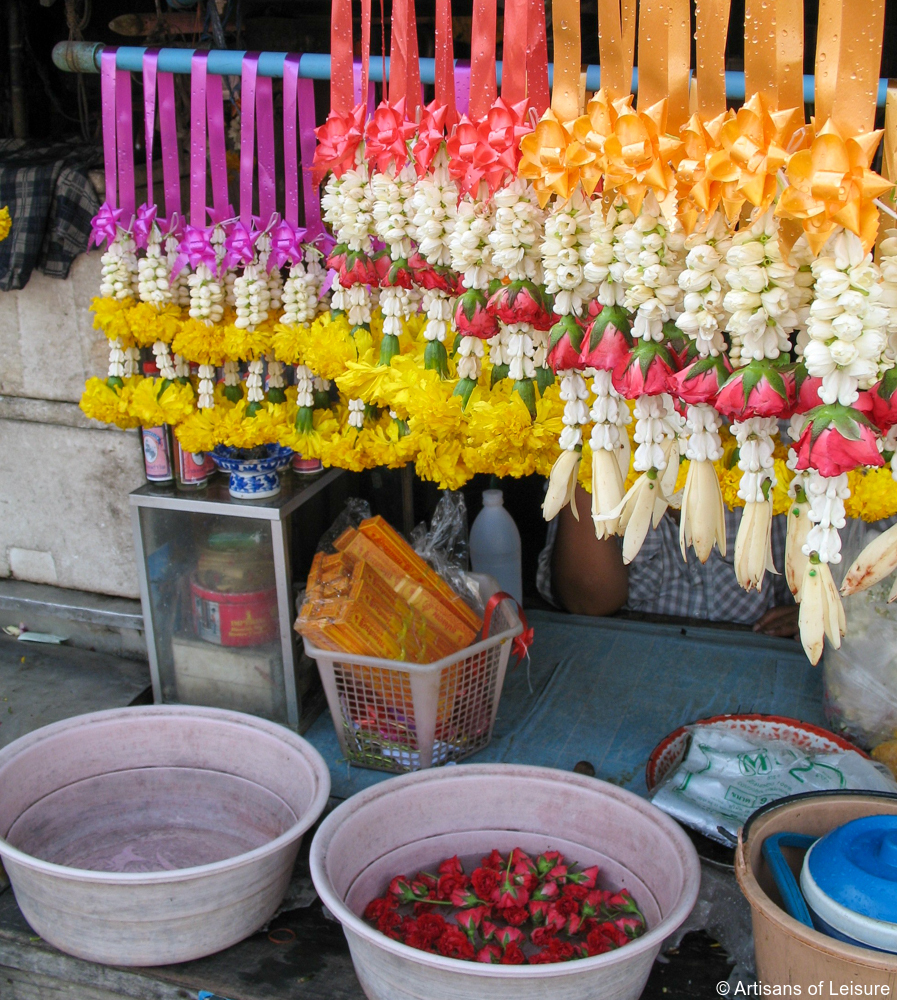 The legendary Mandarin Oriental, Bangkok is one of our preferred hotels in the Thai capital.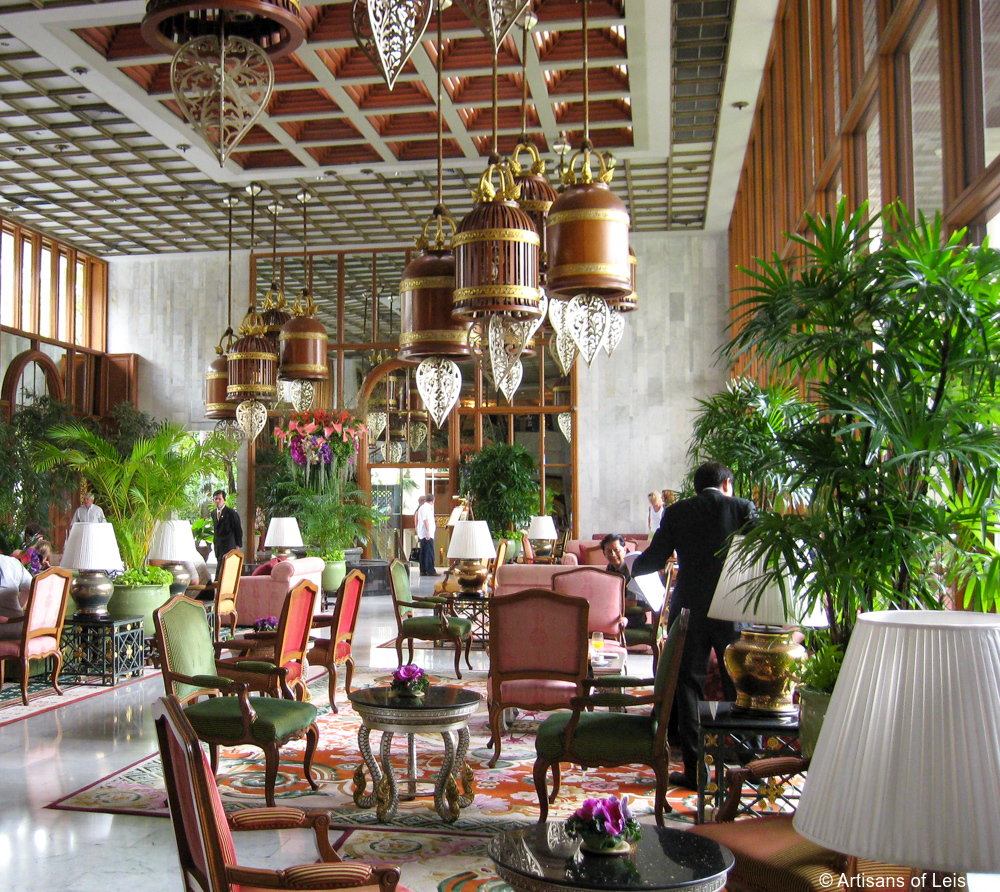 The Amulet Market has a range of religious items for sale.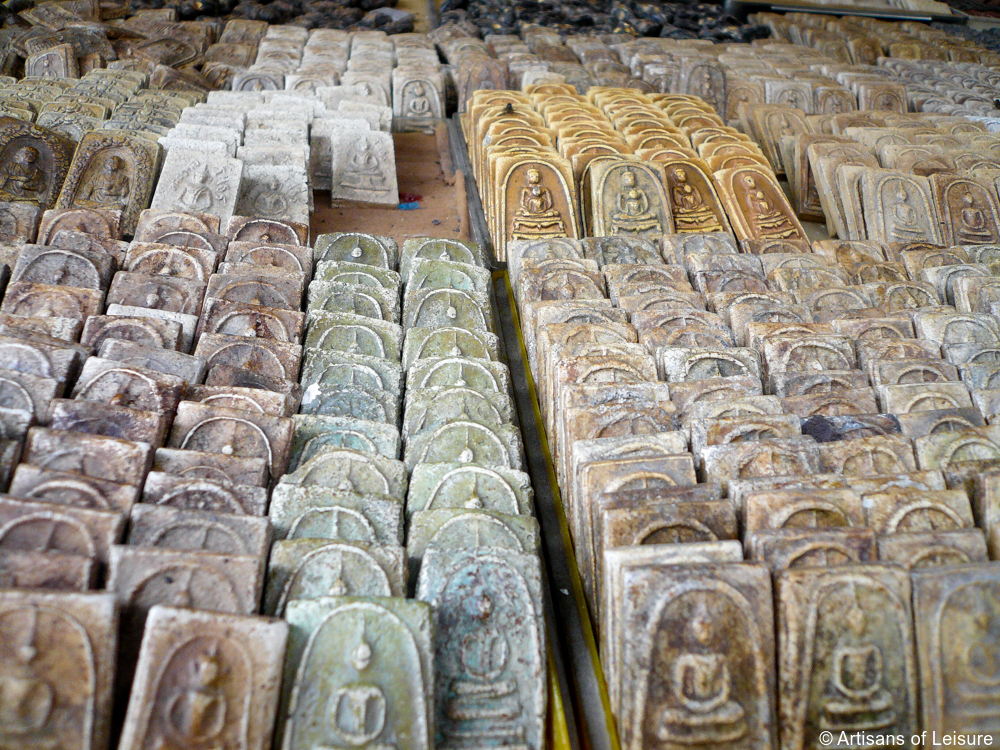 Delicious Thai cuisine is a highlight of a trip to Thailand. Our travelers enjoy reservations at top restaurants, and our guides are great at suggesting the best local spots to try Thai food.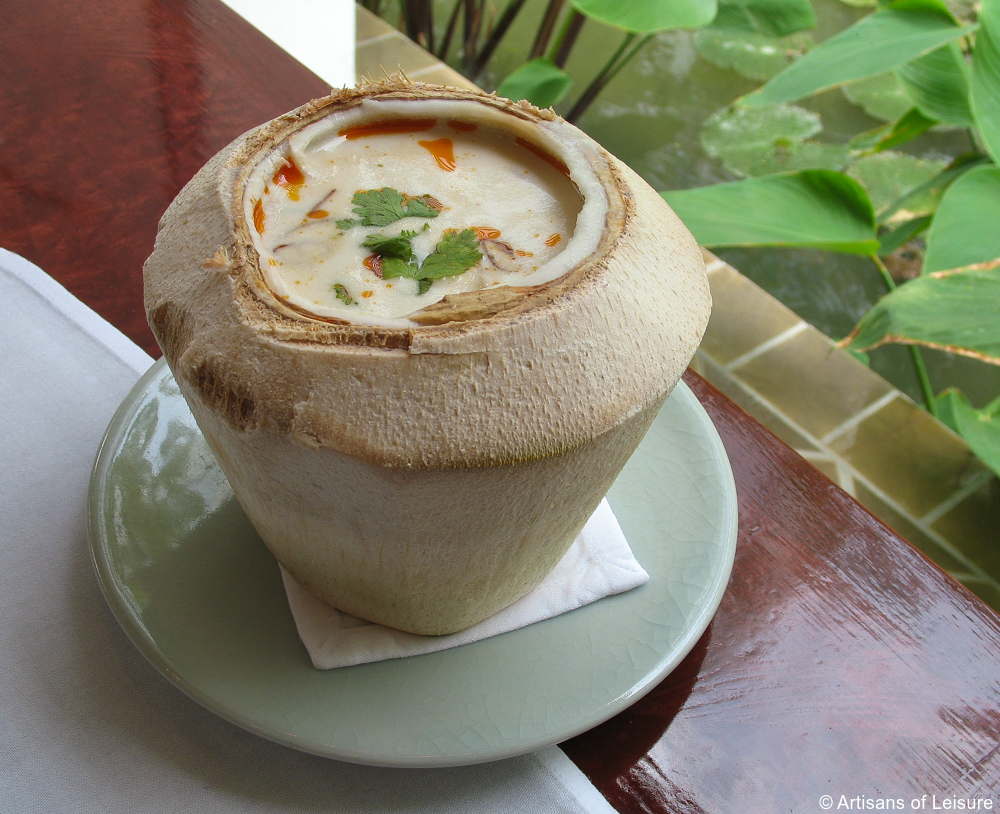 Buddhist wats (temples) often have ornate decoration.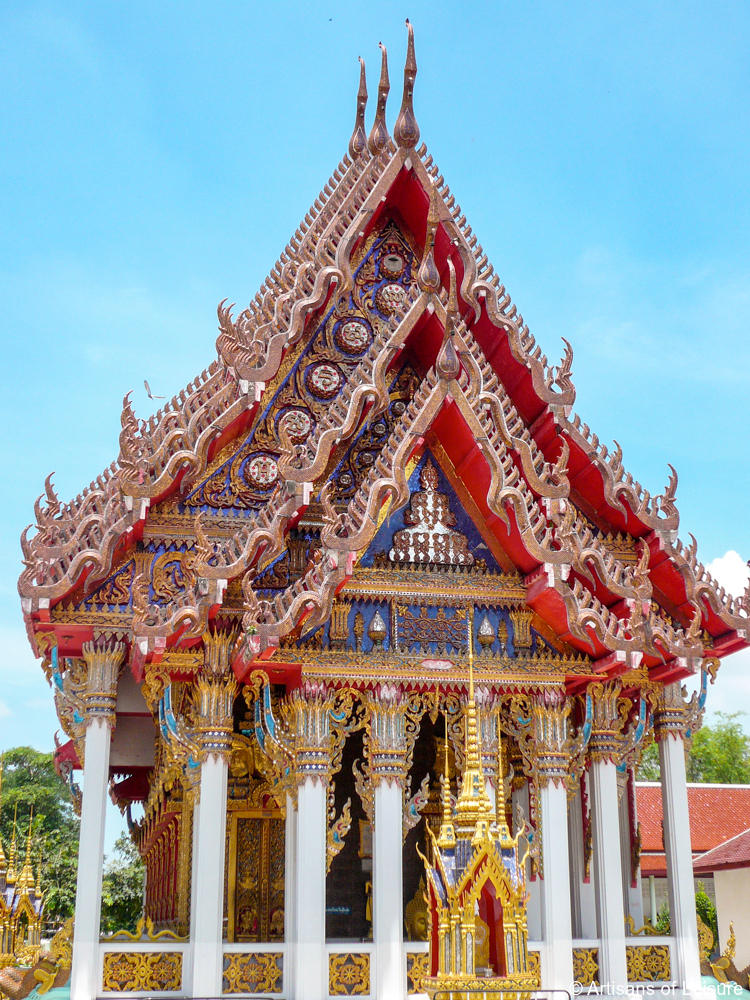 The Four Seasons Tented Camp Golden Triangle is a luxurious getaway in rural northern Thailand on the borders of Laos and Myanmar (Burma).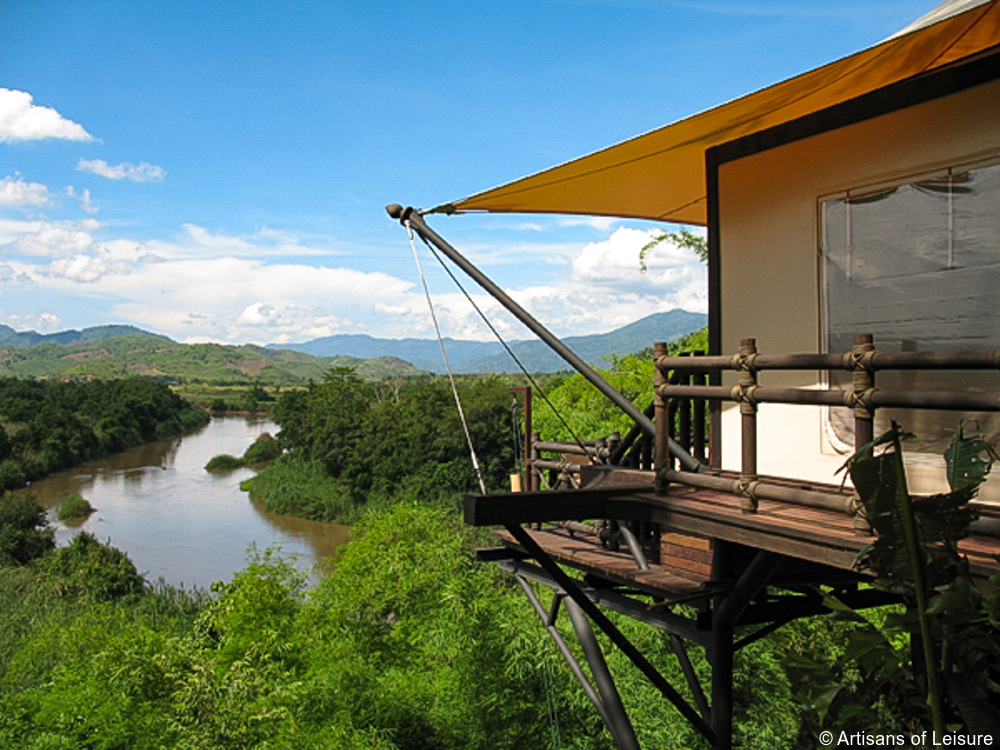 The tents have romantic interiors with nostalgic details.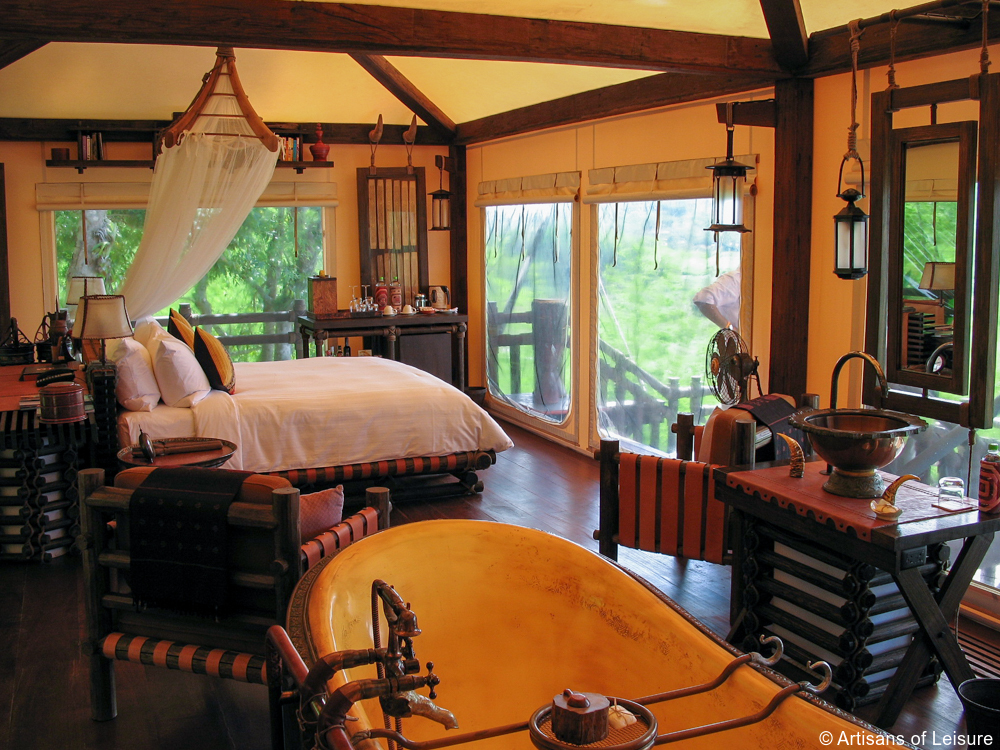 We also take our clients to a hill tribe village to learn about local culture.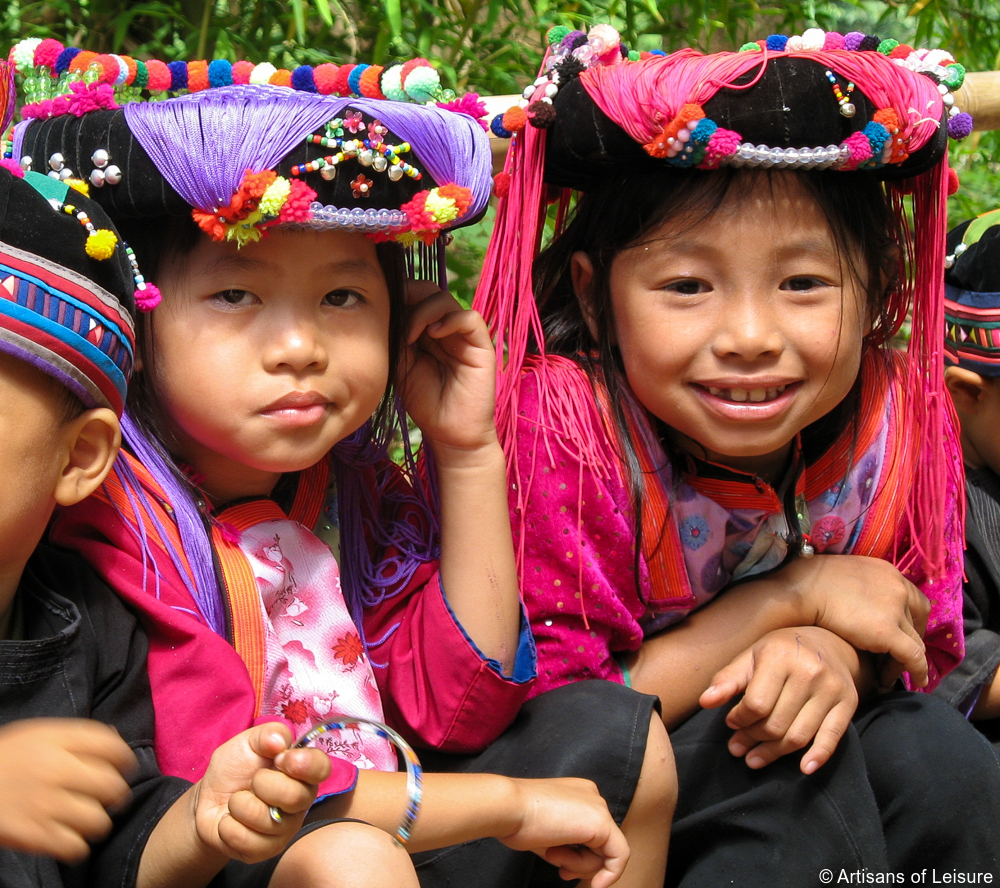 One of the finest resorts in Thailand, Four Seasons Resort Chiang Mai is a luxurious and relaxing retreat set among rice fields in beautiful northern Thailand.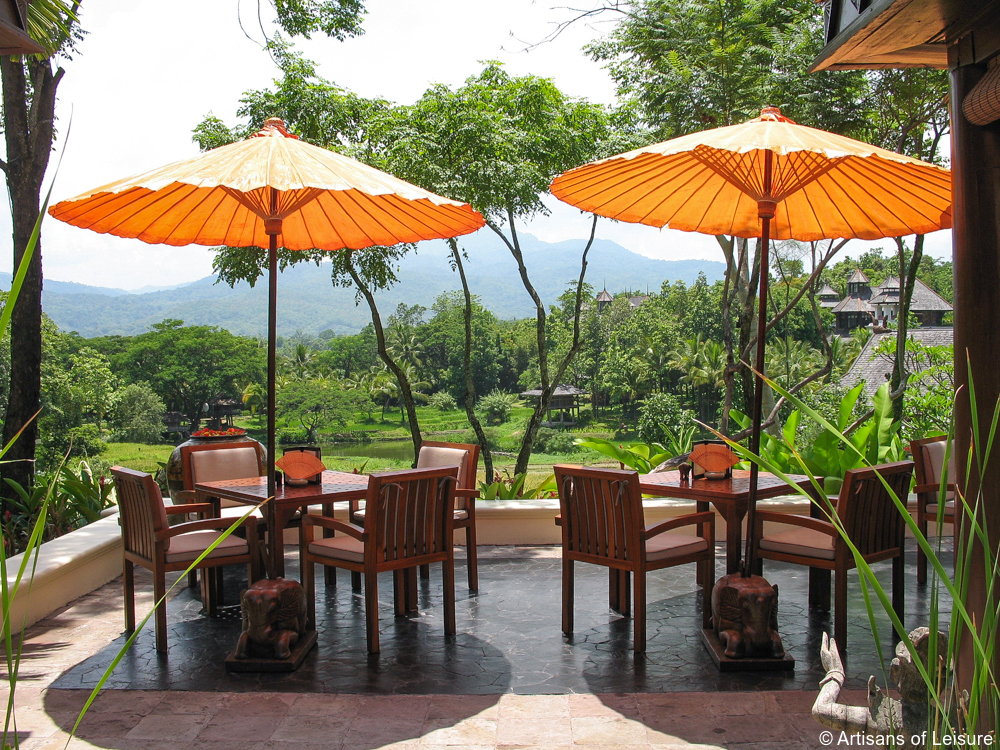 Our travelers love learning about Thai cuisine during a private cooking lesson. Many of the lessons we arrange include a visit to the morning market with a chef and the option to learn the Thai art of fruit and vegetable carving.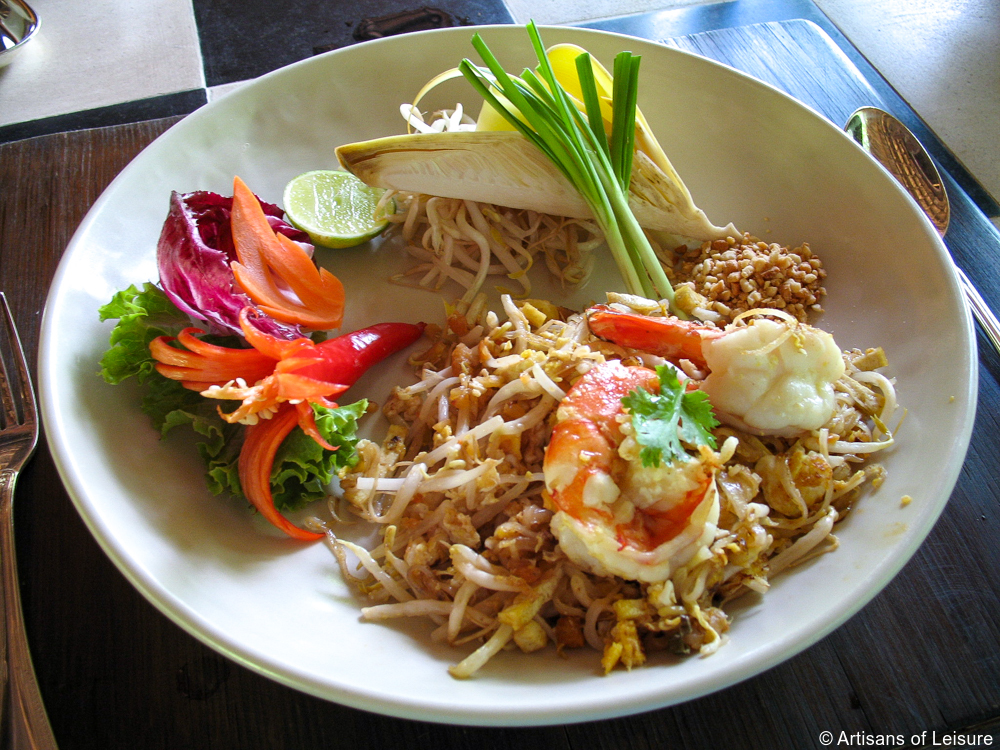 Symbols of Buddhism are common throughout Thailand.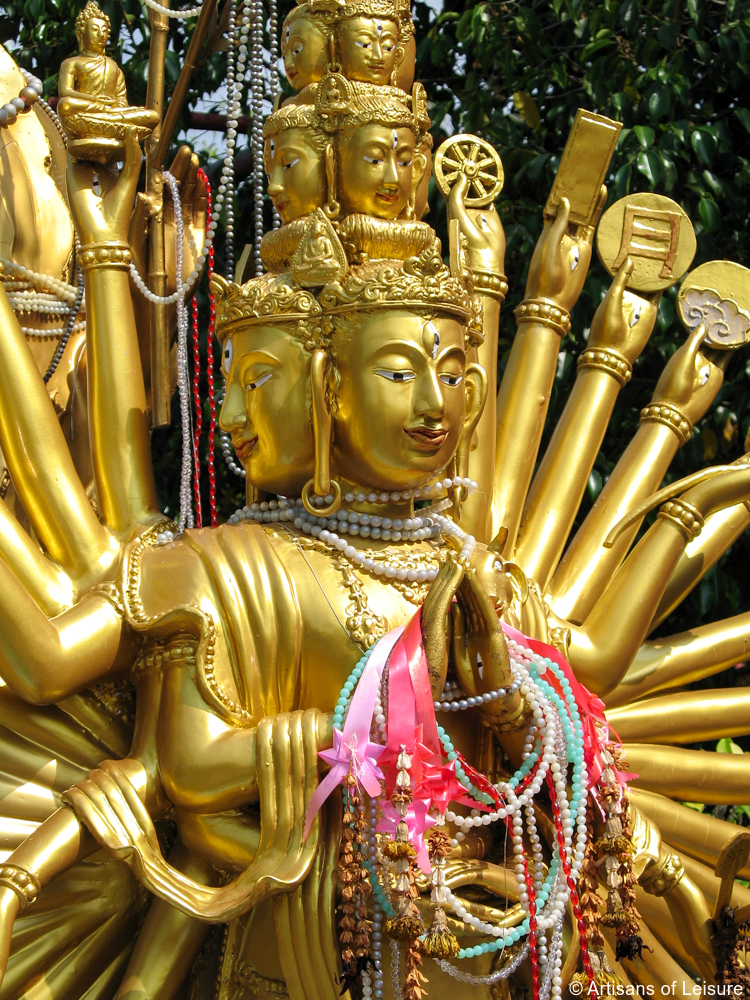 Our guides help our travelers navigate through the best local markets, where they can sample Thai treats.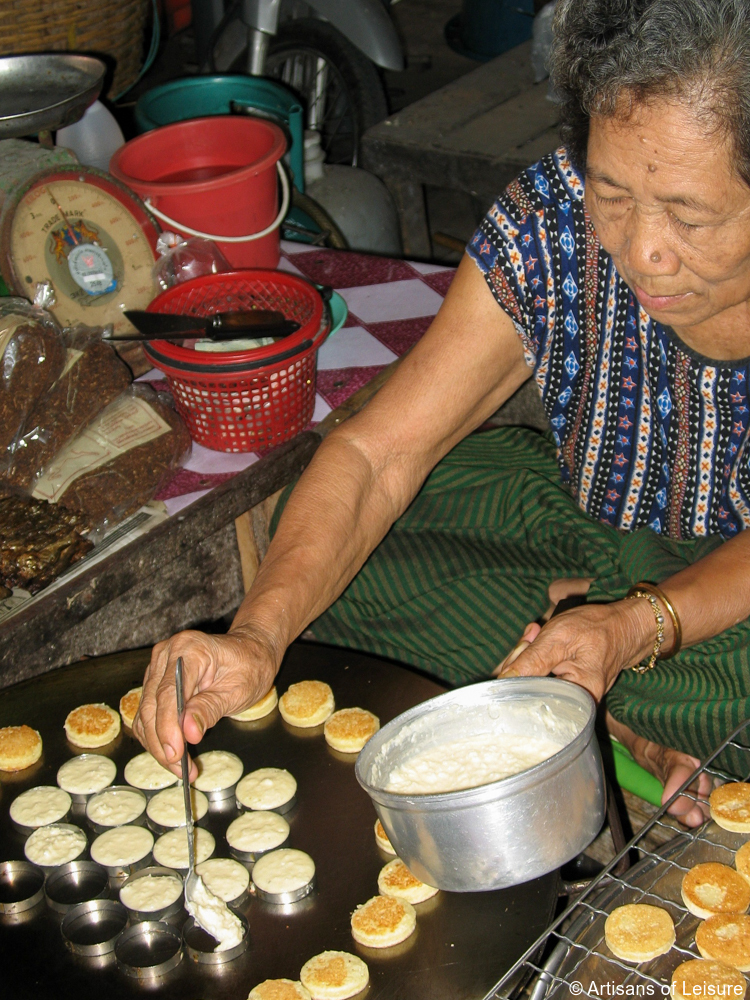 Seeing a festival at a local temple is a great way to learn about Thai traditions.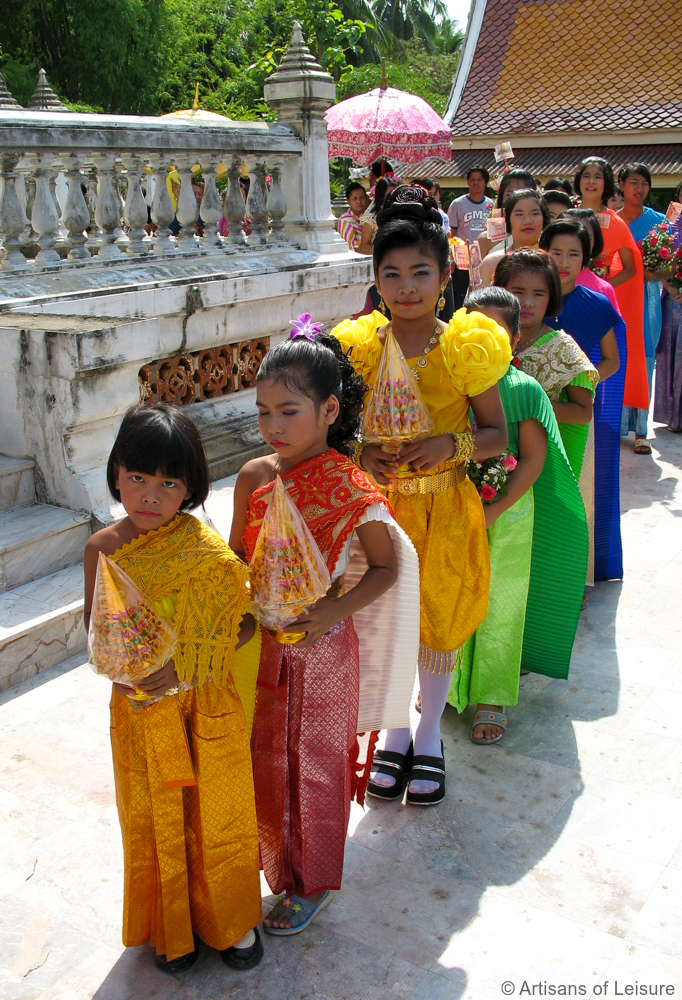 Many of our private Thailand tours feature Amanpuri, a luxury resort on the island of Phuket.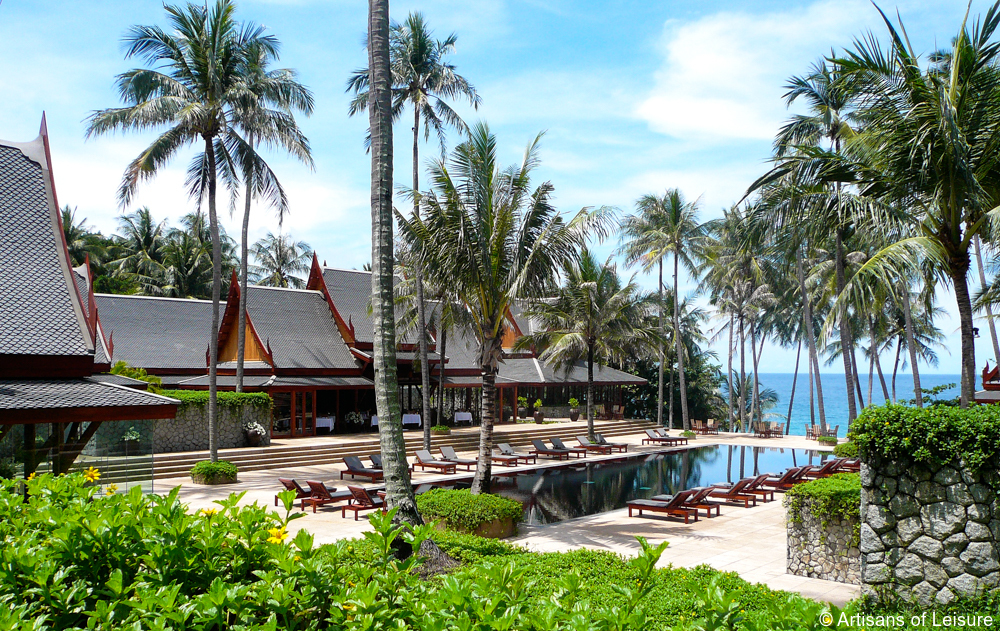 Relaxing on the beach is a wonderful way to end a private tour of Thailand. We also arrange fun activities in the islands such as private boat charters and snorkeling and scuba-diving excursions.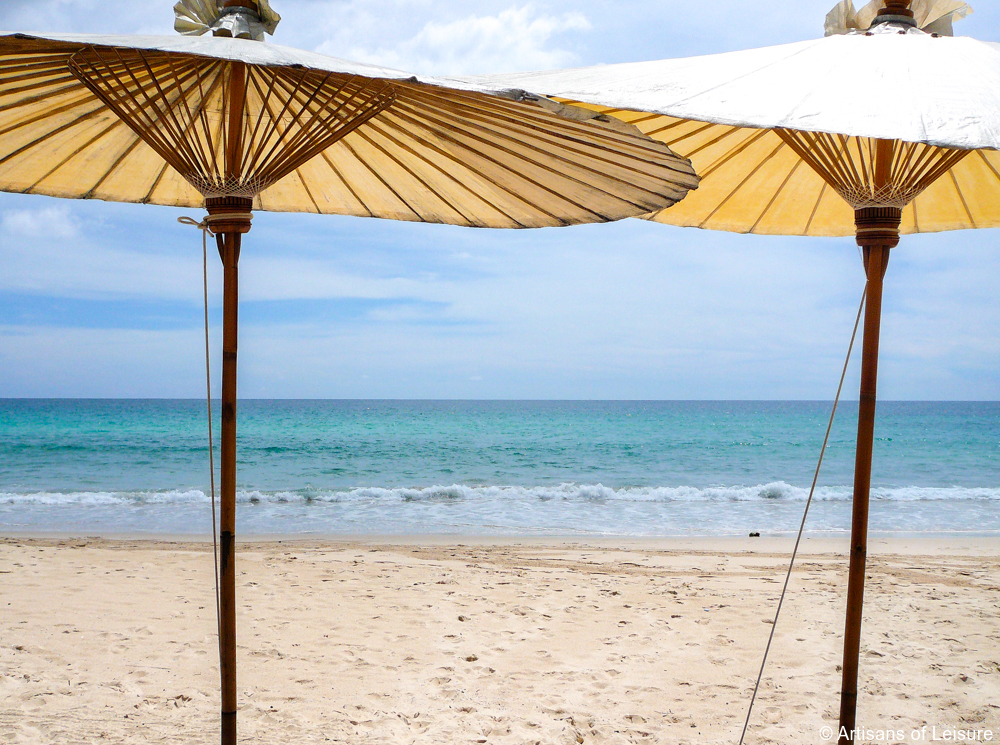 Contact one of our travel specialists today to start planning a private tour of Thailand and Southeast Asia.