Long Weekend in Iceland
(4 Days)
Reykjavik & environs
Reykjavik & Beyond
(5 Days)
Reykjavik & environs
Introduction to Iceland
(6 Days)
Reykjavik & Blue Lagoon, Langjokull Glacier, Golden Circle, South Iceland
Highlights of Iceland
(7 Days)
Reykjavik, Golden Circle, South Iceland, Jokulsarlon Glacier Lagoon, Blue Lagoon
Discover Iceland
(8 Days)
Reykjavik & Blue Lagoon, Husafell & Langjokull Glacier, Golden Circle, South Iceland
Essence of Iceland
(10 Days)
Reykjavik, Snaefellsnes Peninsula, Husafell & Langjokull Glacier, Golden Circle, South Iceland, Jokulsarlon Glacier Lagoon, Blue Lagoon
Family Tour of Iceland
(9 Days)
Reykjavik & Blue Lagoon, Langjokull Glacier, Golden Circle, South Iceland, Jokulsarlon Glacier Lagoon
Adventure Tour of Iceland
(9 Days)
Reykjavik, Husafell & Langjokull Glacier, Golden Circle, South Iceland, Jokulsarlon Glacier Lagoon, Blue Lagoon
Best of Northern Iceland
(9 Days)
Reykjavik & Blue Lagoon, Langjokull Glacier, Deplar Farm, Lake Myvatn
Geothermal Spas of Iceland
(7 Days)
Blue Lagoon, Husafell & Langjokull Glacier, South Iceland, Reykjavik
Iceland's Ring Road
(11 Days)
Reykjavik & Blue Lagoon, Golden Circle, South Iceland, Jokulsarlon Glacier Lagoon, East Fjords, Lake Myvatn, Husafell & Langjokull Glacier
Multi-country Tours
Best of Iceland & Norway
(9 Days)
Reykjavik & Blue Lagoon, Langjokull Glacier, Golden Circle, South Iceland, Oslo, Bergen & Sognefjord
Best of Scandinavia & Iceland
(14 Days)
Copenhagen, Stockholm, Oslo, Bergen & Sognefjord, Reykjavik & Blue Lagoon, Golden Circle, South Iceland
Active & Wellness Tour of Iceland & Norway
(12 Days)
Blue Lagoon, Husafell & Langjokull Glacier, South Iceland, Reykjavik , Oslo, Bergen & Sognefjord


Active & Wellness Tour of Iceland & Norway
(12 Days - Departs Daily on a Private Basis)
Blue Lagoon, Husafell, South Iceland, Reykjavik, Oslo, Bergen & fjords
This private luxury tour combines active and cultural touring in stunning landscapes in Iceland and Norway with ample time at leisure to enjoy geothermal baths and spa appointments.
Begin with a relaxing stay at the luxurious Retreat Hotel at Blue Lagoon Iceland, affording plenty of time to soak in the enormous geothermal pool among lava fields—a quintessential Icelandic experience—and enjoy the hotel's spa, architecture and restaurants.
Continue to Husafell for the Into the Glacier experience at Langjokull Glacier, including driving across a glacier and venturing into a tunnel carved into the blue ice. During private touring, see Hraunfossar and Barnafoss, interesting waterfalls that stream through lava fields and ravines. Also enjoy a tour of local lava tubes and a guided hike to open-air geothermal baths.
Next, enjoy private touring in the iconic Golden Circle, one of Iceland's most popular regions. See Gullfoss, Iceland's most famous waterfall, and watch Strokkur and other geysers erupt. Visit Thingvellir National Park, a UNESCO World Heritage Site where the Althing (Icelandic assembly) met for more than 850 years in a spectacular rift valley between the North American and Eurasian tectonic plates. Enjoy a private tour and lunch at a geothermally heated greenhouse. Also see other highlights of the area, such as Kerid crater lake, and soak in open-air hot springs at the Secret Lagoon or at Laugarvatn Fontana, including a visit to its geothermal bakery. Artisans of Leisure can arrange additional activities such as seeing Icelandic horses and riding ATVs.
Continue along the spectacular southern coast to see some of Iceland's most impressive and dramatic scenery. Visit Reynisfjara Beach to see its unusual black sand and basalt columns, and take in views of monumental sea stacks off the coast. Also see the amazing Seljalandsfoss and Skogafoss waterfalls, and tour cultural highlights such as the Skogar folk museum and the Lava Center, a fascinating interactive museum dedicated to Iceland's geological forces. If desired, also visit an Icelandic horse farm. During winter, this region is an ideal base for hunting for the Northern Lights (aurora borealis).
Also take a Super Jeep ride on a glacier such as Solheimajokull Glacier, including a guided glacier walk.
One day, enjoy a scenic 4WD excursion and optional hiking and soaking in hot springs in a beautiful location such as Thorsmork, a region of rugged peaks and glacial river valleys.
Stay one night in Reykjavik, the capital of Iceland.
Upon request, Artisans of Leisure can arrange hiking and biking excursions, whale watching and puffin spotting cruises, Northern Lights (aurora borealis) excursions, tickets to performances, Icelandic cooking classes, food tours, art and architecture tours, ATV rides, snow adventures, horseback riding, the Inside the Volcano experience, scenic helicopter flights, reservations at top restaurants and more. 
Continue to Oslo, the attractive seaside capital of Norway. During flexible private touring, learn about Viking customs at the Viking Ship Museum, marvel at the remarkable sculptures in Vigeland Park, see fascinating murals describing Norwegian history and customs inside City Hall, take in panoramic views of the harbor from the historic Akershus Fortress, walk on the roof of the iconic Opera House, and peruse masterpieces by Edvard Munch and other Norwegian artists at the National Gallery. Other options include visiting the Nobel Peace Center, learning about rural traditions at the Norwegian Folk Museum, touring the Royal Palace or Oscarshall, delving into the life of one of Norway's most renowned playwrights at the Ibsen Museum, seeing Norwegian modernist architecture at Villa Stenersen, learning about the World War II history of Norway at the Holocaust Museum or Resistance Museum, visiting Holmenkollen ski jump and the Ski Museum, and biking along the Akerselva River. Upon request, Artisans of Leisure can also arrange tickets to performances at the Oslo Opera House and other venues around the city.
Next, fly to Bergen, a historic port city and the gateway to Fjord Norway. During private touring, explore the picturesque Bryggen wharf district, a former Hanseatic trading post that's now a UNESCO World Heritage Site. Visit the bustling fish market, and tour the Hanseatic Museum and Schotstuene to learn about life in medieval Bergen. Walk through the pretty backstreets of the town, and venture up the Floibanen funicular for panoramic views of Bergen and the harbor from the top of Mount Floyen. Other options include delving deeper into the city's history at Rosenkrantz Tower and the Bryggens Museum. Upon request, Artisans of Leisure can arrange optional excursions to Troldhaugen (Edvard Grieg's home), Old Bergen or the Bergen Aquarium.
One day, enjoy a full-day excursion with your private guide through some of Norway's most spectacular mountain and fjord scenery. Ride the renowned Flamsbana train on one of the world's most scenic rail journeys through a glacier-carved valley past small farms, tumbling waterfalls and high peaks. Cruise the most dramatic sections of beautiful Sognefjord, including impressive Aurlandsfjord and breathtaking Naeroyfjord, the narrowest fjord in Norway and a UNESCO World Heritage Site. Also enjoy ample time at leisure to enjoy the hotel's spa, beautiful grounds or activities, such as hiking, kayaking or canoeing.
Itinerary Overview
Day 1

Arrive Keflavik, Iceland – Blue Lagoon

Private arrival transfer to hotel for 1 night. Afternoon at leisure to soak in the thermal baths and enjoy the spa and hotel

Day 2

Blue Lagoon – Husafell & Langjokull Glacier

Private transfer to hotel for 2 nights. Afternoon "Into the Glacier" experience and scenic private touring

Day 3

Husafell

Touring including time to enjoy the geothermal pools in a canyon, lava tube tour and other activities

Day 4

Husafell – Golden Circle – South Iceland

Private touring of Thingvellir National Park, Geysir geothermal area, Gullfoss waterfall, geothermal farm and other highlights en route to hotel for 2 nights

Day 5

South Iceland

Full-day private excursion along the coast including black sand beaches, waterfalls and glacier hike

Day 6

South Iceland – Reykjavik

Private scenic excursion to Thorsmork for 4WD tour and soaking in hot springs en route to hotel for overnight stay

Day 7

Reykjavik – Oslo, Norway

Private transfer to airport (flight to Norway not included). Private arrival transfer to hotel for 2 nights

Day 8

Oslo

Morning private walking tour. Afternoon continue private touring or private sauna experience

Day 9

Oslo – Bergen

Private transfer to airport for flight to Bergen. Private arrival transfer to hotel for 3 nights. Afternoon private touring of Bergen

Day 10

Bergen, Flamsbana & Sognefjord

Full-day privately guided excursion on Flamsbana train and cruise on Aurlandsfjord and Naeroyfjord, including option to kayak

Day 11

Bergen

Day at leisure to enjoy spa hotel or hotel activities

Day 12

Depart Bergen

Private airport transfer
Hotels
| | |
| --- | --- |
| Blue Lagoon: | Retreat Hotel at Blue Lagoon Iceland |
| Husafell: | Hotel Husafell |
| South Iceland: | Hotel Ranga or Hotel Grimsborgir |
| Reykjavik: | Konsulat Hotel, Canopy by Hilton or Hotel Borg |
| Oslo: | Hotel Continental or Grand Hotel |
| Bergen: | Solstrand Hotel & Bad |
Cost
| | |
| --- | --- |
| $18,710 | Per person (based on four travelers/two rooms) |
| $24,465 | Per person (based on two travelers/double occupancy) |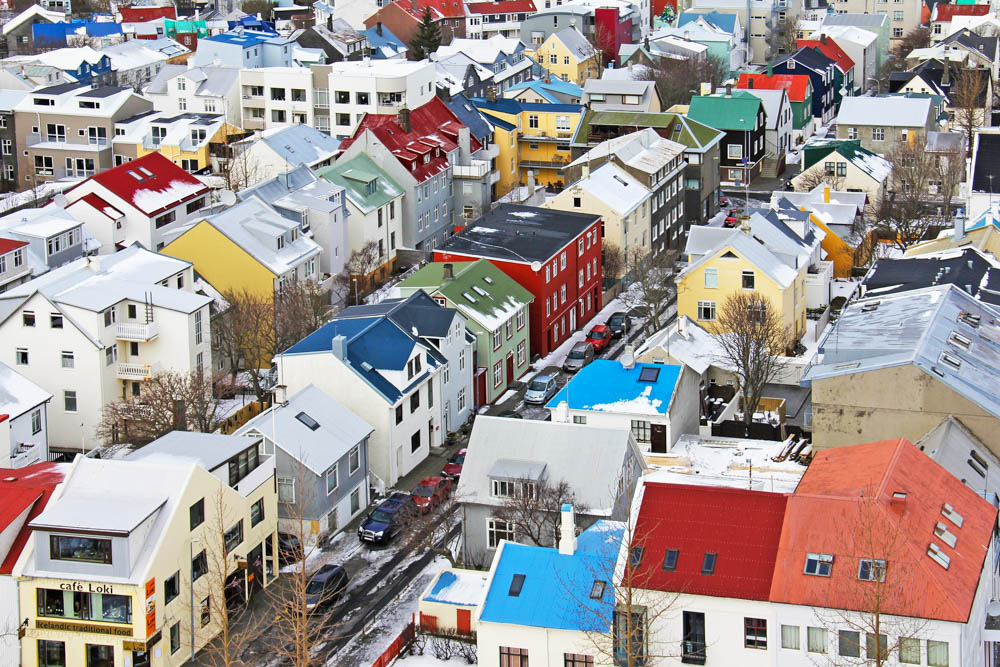 Long Weekend in Iceland
(4 Days)
Reykjavik & environs
Reykjavik & Beyond
(5 Days)
Reykjavik & environs
Introduction to Iceland
(6 Days)
Reykjavik & Blue Lagoon, Langjokull Glacier, Golden Circle, South Iceland
Highlights of Iceland
(7 Days)
Reykjavik, Golden Circle, South Iceland, Jokulsarlon Glacier Lagoon, Blue Lagoon
Discover Iceland
(8 Days)
Reykjavik & Blue Lagoon, Husafell & Langjokull Glacier, Golden Circle, South Iceland
Essence of Iceland
(10 Days)
Reykjavik, Snaefellsnes Peninsula, Husafell & Langjokull Glacier, Golden Circle, South Iceland, Jokulsarlon Glacier Lagoon, Blue Lagoon
Family Tour of Iceland
(9 Days)
Reykjavik & Blue Lagoon, Langjokull Glacier, Golden Circle, South Iceland, Jokulsarlon Glacier Lagoon
Adventure Tour of Iceland
(9 Days)
Reykjavik, Husafell & Langjokull Glacier, Golden Circle, South Iceland, Jokulsarlon Glacier Lagoon, Blue Lagoon
Best of Northern Iceland
(9 Days)
Reykjavik & Blue Lagoon, Langjokull Glacier, Deplar Farm, Lake Myvatn
Geothermal Spas of Iceland
(7 Days)
Blue Lagoon, Husafell & Langjokull Glacier, South Iceland, Reykjavik
Iceland's Ring Road
(11 Days)
Reykjavik & Blue Lagoon, Golden Circle, South Iceland, Jokulsarlon Glacier Lagoon, East Fjords, Lake Myvatn, Husafell & Langjokull Glacier
Multi-country Tours
Best of Iceland & Norway
(9 Days)
Reykjavik & Blue Lagoon, Langjokull Glacier, Golden Circle, South Iceland, Oslo, Bergen & Sognefjord
Best of Scandinavia & Iceland
(14 Days)
Copenhagen, Stockholm, Oslo, Bergen & Sognefjord, Reykjavik & Blue Lagoon, Golden Circle, South Iceland
Active & Wellness Tour of Iceland & Norway
(12 Days)
Blue Lagoon, Husafell & Langjokull Glacier, South Iceland, Reykjavik , Oslo, Bergen & Sognefjord


Iceland was fabulous! Our guide was informed in so many areas and tailored the tour to our interests each day. Thank you!
~ M.J., Toronto, Canada
We had a wonderful time in Iceland, and we're especially grateful that the itinerary involved so many exciting things for our grandchildren.
~ S.L, Washington DC
My clients had a wonderful time in Iceland and really appreciated all that you did to make their trip so special. Thanks for everything.
~ P.F., Villanova, PA (travel agent)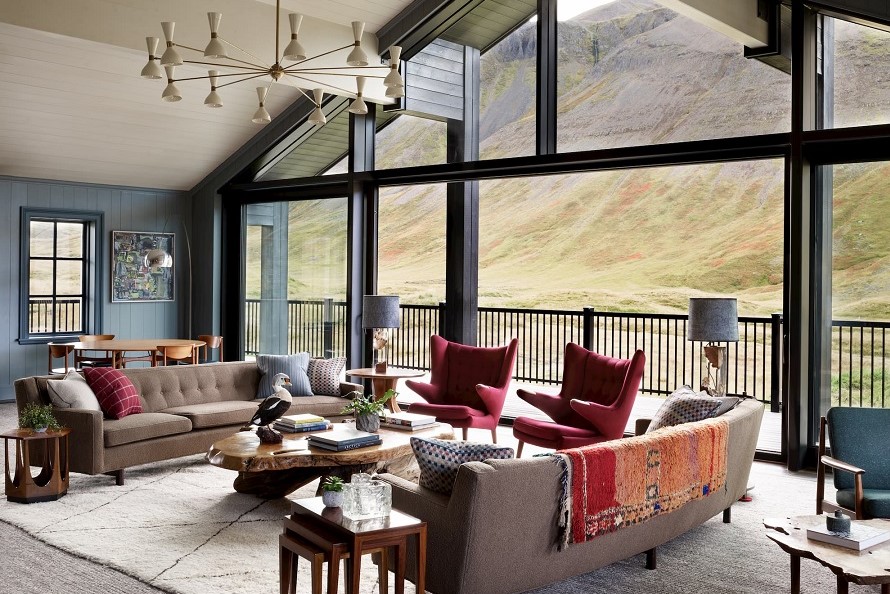 Recommended by:
Departures
Conde Nast Traveler
The New York Times
Wall Street Journal
Travel + Leisure
Town & Country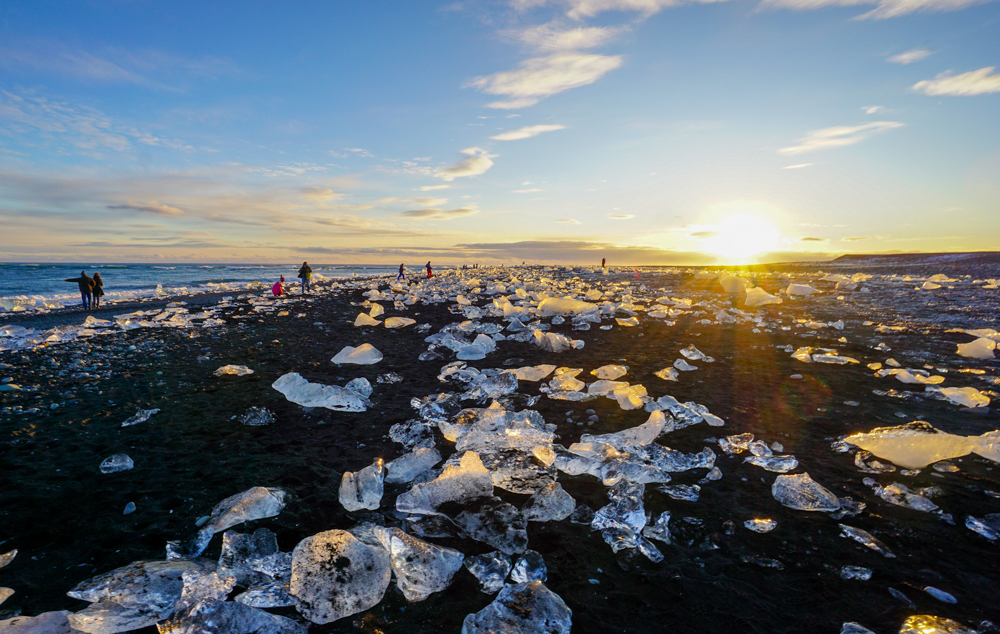 An Interview with Ashley Isaacs Ganz on Family Travel in Iceland
Just Back: An Active Luxury Tour of Iceland & Norway
Unique Hotels in Sweden, Norway, Finland & Iceland
Basalt Columns in Iceland: Architecture Inspired by Remarkable Landscapes
Must Experience: The Blue Lagoon in Iceland
Deplar Farm: Luxury in North Iceland
Insider Iceland: Interview with an Iceland Travel Expert
Iconic Image: Winter Light at Harpa Concert Hall in Reykjavik
Must Experience: A Private Tour of Iceland's Golden Circle