February 3, 2016
Insider Iceland: Interview with an Iceland Travel Expert
Iceland has been one of our most popular destinations since we launched our private Iceland tours. Luke Pyenson, one of our Iceland travel specialists, has visited the country several times and closely studied its tourism industry while in graduate school. We chatted with Luke about what makes the island so compelling, and why he can't stop going back.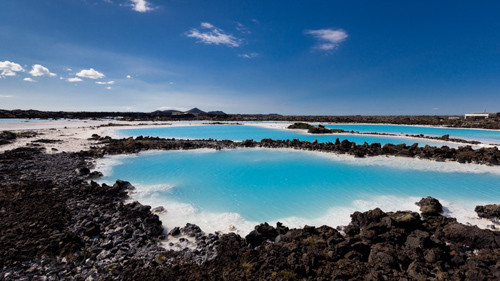 Q: What inspired you to visit Iceland the first time?
A: The culture. Most people are drawn to the landscapes—which are amazing—but for me it was the emerging restaurant scene and well-established arts scene in Reykjavik, as well as the fascinating folklore, fairy tales and traditional beliefs that pervade daily life throughout the country.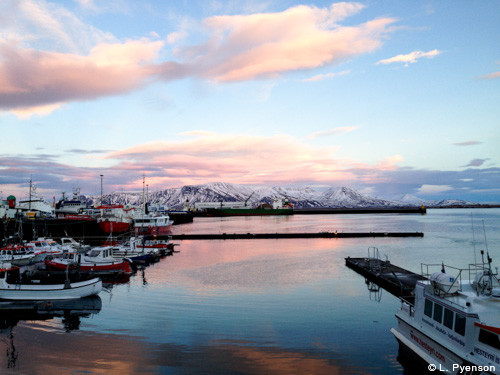 Q: What is your favorite time of year to visit?
A: I prefer the winter, as it's a great time to learn about fascinating holiday traditions and eat wonderful seasonal foods such as roasted reindeer, hangikjot (smoked lamb) and ginger cookies. It's also an ideal time to benefit from Iceland's abundant hot springs—I think you can appreciate them more when it's colder outside. It's also important to note that Icelandic winters are often milder than you might expect.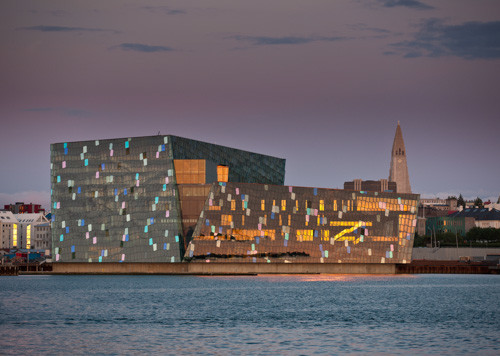 Q: What are some favorite cultural destinations in Reykjavik?
A: Harpa, the architecturally stunning concert hall designed in part by renowned artist Olafur Eliasson, is a highlight. It's great to just wander around and admire the glass panels, and it's even better to see an evening performance. Reykjavik also has a number of notable museums. I like the Reykjavik Museum of Photography, which is small but has interesting exhibitions.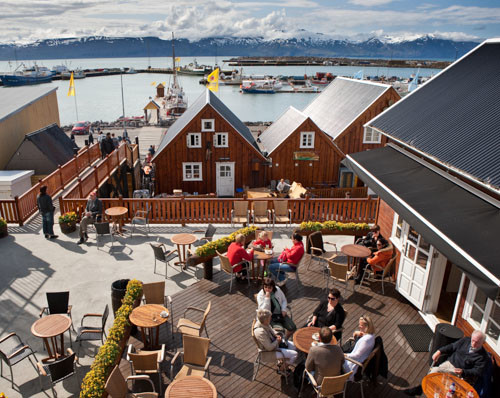 Q: How about shopping?
A: I always like to poke around Kolaportid, a big flea market by the harbor in Reykjavik, for vintage finds and Icelandic ephemera such as postcards and old books. For more upscale shopping, the boutiques along Laugavegur, the main shopping street, sell high-quality Icelandic wool items such as sweaters and blankets.
I like to do this in any destination, but it is particularly rewarding in Iceland to spend time in local supermarkets checking out unique food products. I favor a candy bar called Hraun, which is the Icelandic word for "lava." It's a puffed rice-studded wafer that's covered in chocolate.
Q: What foods do you most look forward to eating in Iceland?
A: Fresh fish, lamb and dairy, which are all among the best in the world. I especially like skyr, which is like a thick yogurt.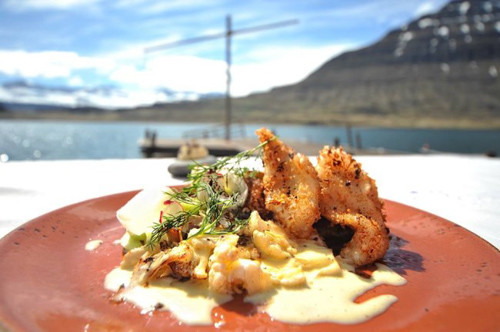 Q: Tell us about a favorite meal
A: One of the best meals I had in Iceland was also the simplest: a traditional lamb-and-barley soup called kjotsupa at a country hotel in South Iceland, in the shadow of the infamous Eyjafjallajokull volcano. It was packed with flavor, and served with warm caraway seed-studded bread and outstanding Icelandic butter. After eating, I wandered outside and met some of the property's friendly resident Icelandic ponies.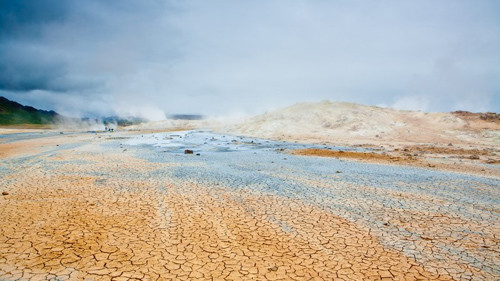 Q: Describe the Blue Lagoon experience
A: The Blue Lagoon is a magnificent geothermal pool and spa well-loved by almost all visitors to Iceland. It's located near the airport, so most people stop there en route to or from their international flights. It's fun to get off the plane and feel immediately immersed in Iceland. It may seem inconvenient or uncomfortable to combine an airport transfer with a spa visit, but this is not the case—the Blue Lagoon has high-powered driers that ensure all swimwear are dry before you leave. Artisans of Leisure clients also receive VIP lounge access and treatment, which includes private shower facilities, a dedicated staff member and complimentary skin care products featuring salubrious minerals from the lagoon. Travelers typically spend a few hours there, bathing in the hot springs and enjoying other facilities such as saunas and steam rooms, or relaxing by the fireplace in the lounge.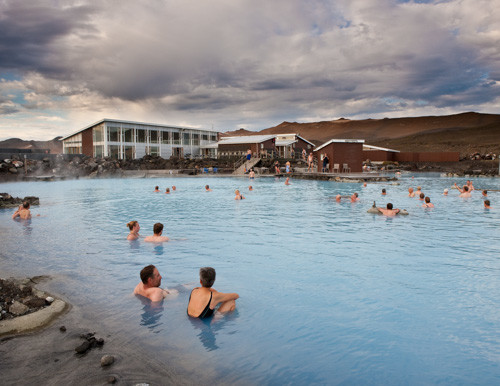 Q: Is there anywhere else to have a hot springs experience?
A: Our 7-day Highlights of Iceland tour includes an excursion to Landmannalaugar, a beautiful area of dramatic hills and hot springs in the highlands of Iceland. It's possible to enjoy a dip in the springs, which is especially rewarding after a hike.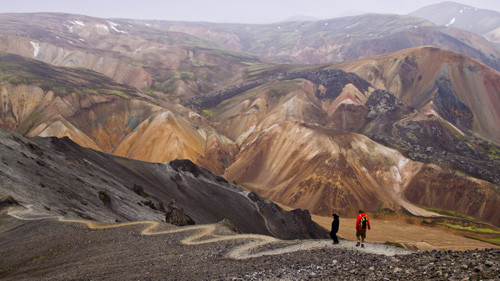 Q: Is Iceland a family-friendly destination?
A: Definitely! Especially for families who like adventure activities. Kids will love four-wheel drive tours of Thorsmork, a rugged glacial valley, and walking behind the Seljalandsfoss waterfall in South Iceland. They'll also love seeing model turf houses and learning about fairies and elves at the Skogar Museum.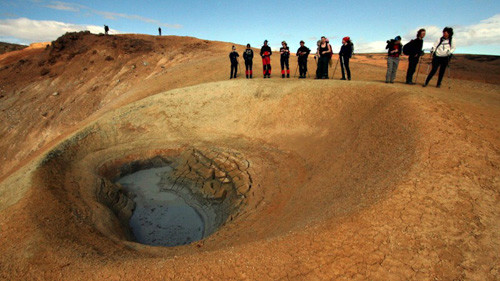 Q: What are some unique experiences Artisans of Leisure can arrange in Iceland?
A: We arrange behind-the-scenes tours of Harpa in Reykjavik with an expert private guide so that our clients can learn about the building's unique architecture. We also arrange tickets to classical music or opera performances there.
We can also arrange specialized adventure activities such as freshwater diving between tectonic plates in the Silfra fissure and helicopter excursions to Jokulsarlon, a spectacular ice lagoon in East Iceland. There is also the possibility to take a geothermal bread-baking class, go on a fishing excursion or ride Icelandic horses.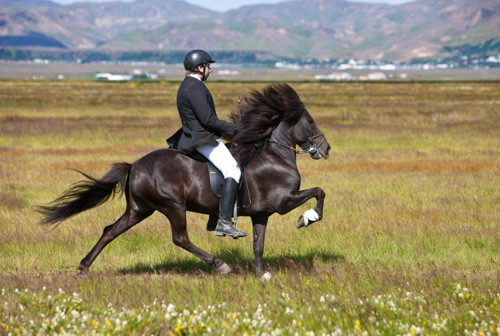 Q: Is it possible to go on a glacier?
A: Yes. We arrange walks on the Solheimajokull glacier in South Iceland. All safety gear is provided and the walk is led by a guide who is an expert in geology, volcanic history and local folklore (no matter where you are in Iceland, there are folk tales that every local seems to know).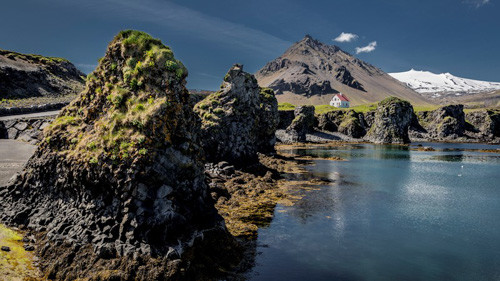 Q: What activities do you recommend for travelers with an interest in Viking history?
A: The Viking experience forms an important part of Icelandic history, and there are many opportunities to engage with Viking history around the island. The National Museum of Iceland investigates the foundations of Icelandic society in its permanent exhibition titled The Making of a Nation.
We can also arrange a visit to the Njal's Saga Center in South Iceland for those who are either fans of or want to learn more about the most famous Icelandic saga. The center is currently producing an enormous Bayeux-style tapestry of the entire saga, and our clients can watch the stitching process and even stich a piece themselves.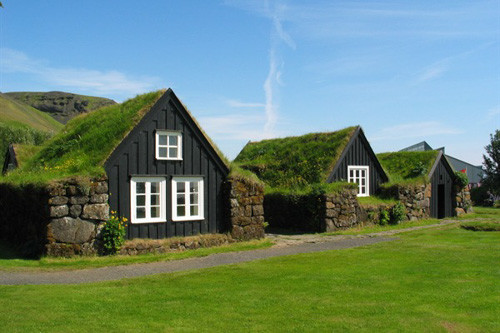 Q: Does Iceland have any UNESCO World Heritage sites?
A: Yes, two. One is Thingvellir, the rift valley where the first Icelandic parliament formed in 930 A.D. This forms part of the Golden Circle touring route, along with Geysir, a geothermal area, and Gullfoss, an impressive two-tiered waterfall. The other is Surtsey, a volcanic island that formed in 1963. During the spring and summer, we can arrange special boat excursions to see Surtsey as well as excursions to the nearby Westmann Islands.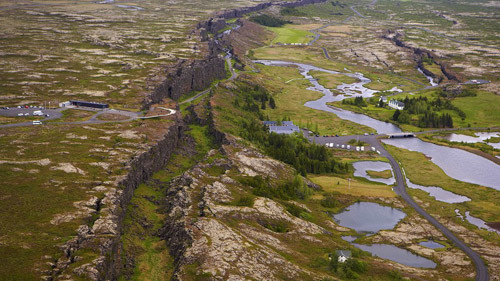 Q: What are some of your favorite hotels?
A: In Reykjavik, I like the Hotel Borg, which is really the city's grande dame hotel. It's done in a tasteful Art Deco style and is located in the center of Reykjavik's old town, Austurvollur Square, steps from the Parliament House.
In South Iceland, Hotel Grimsborgir is my favorite option. It combines luxury facilities with a personal-feeling, family-run atmosphere and is a particularly good place to stay for those chasing the aurora borealis (Northern Lights).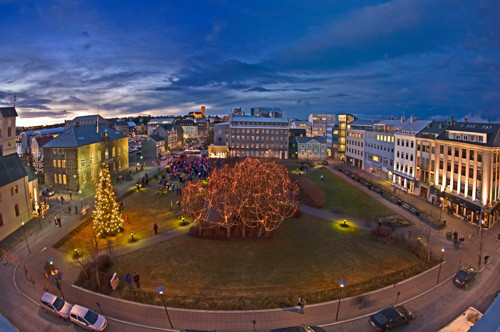 Q: What is your advice for travelers wishing to see the aurora borealis (Northern Lights)?
A: While the aurora borealis season officially lasts from September to April, the best time to see the Northern Lights is in the dead of winter. I recommend going in the winter and spending a few nights in South Iceland, where there is minimal light pollution.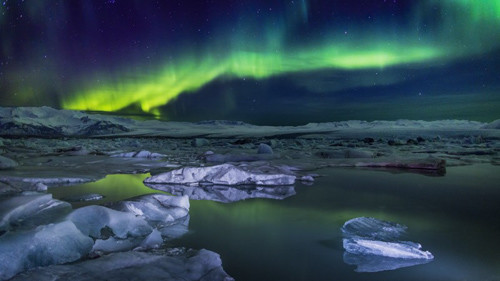 Q: Can you recommend any books to people interested in learning more about Iceland?
A: I recently read Gnarr!, the memoir of Jon Gnarr, who was Reykjavik's mayor from 2010 to 2014 and a self-described anarchist. Originally a comedian and actor, his mayoral campaign was largely satirical until he actually won. He went on to enjoy a highly successful term. The book is an interesting window into Icelandic politics and society.
For foodies, North: the New Nordic Cuisine of Iceland is the cookbook from chef Gunnar Gislason of the famed Reykjavik restaurant Dill. While you may never cook anything from it, the book contains wonderfully evocative photographs and thoughtful profiles of Icelandic fishermen and farmers.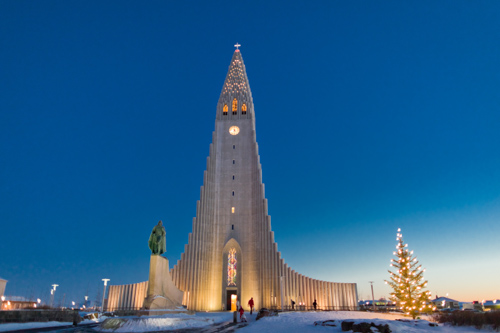 Q: What are the best souvenirs you've brought back from Iceland?
A: I have several volcanic stones picked up from beautiful Reynisfjara Beach in South Iceland, near Vik. I keep a few on my desk at work to use as paperweights. A particularly large one sits on my bedside table and is where I rest my glasses at night.
I also like to bring back Brennivin, a kind of caraway-flavored schnapps characteristic of Iceland. The flavor suggests an everything bagel—maybe Iceland isn't so unfamiliar after all.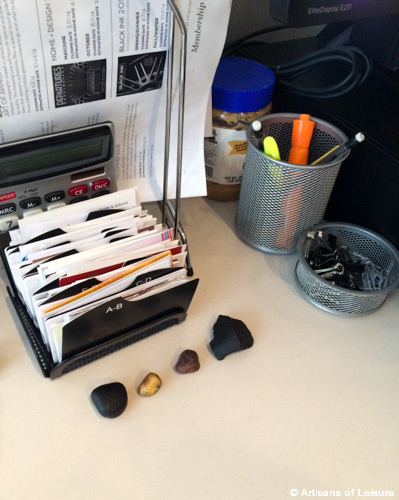 Contact Artisans of Leisure to plan a private luxury Iceland tour.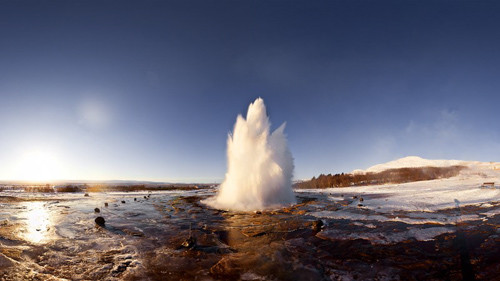 Destinations: Europe, Iceland, Scandinavia
Tags: architecture, art, books, food, glaciers, hiking, hotels, Iceland, Iceland experts, Iceland tours, Luke Pyenson, music, Nordic, Northern Lights, Scandinavia tours, shopping, travel experts