February 2, 2016
The Best of Dubai & Abu Dhabi
Dubai and Abu Dhabi are great as stand-alone destinations or as stopovers en route to farther-flung destinations. Our private UAE tours feature the best of each emirate.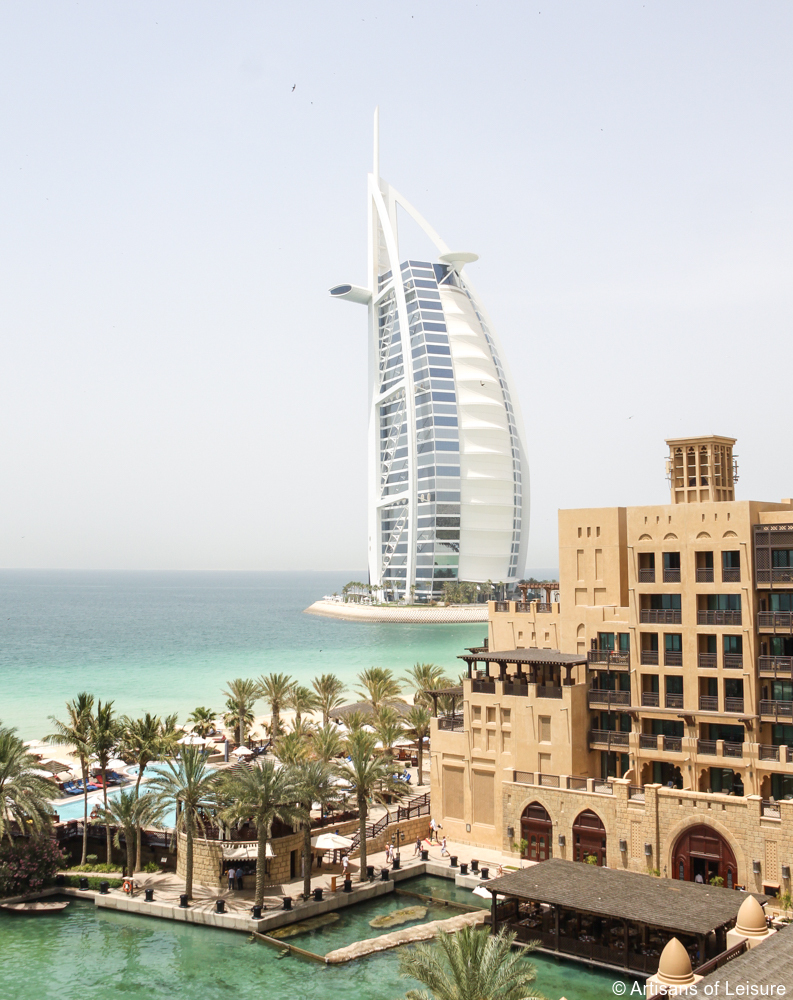 A highlight of private touring in Dubai is a trip to the observation deck high in the Burj Khalifa, the tallest building in the word.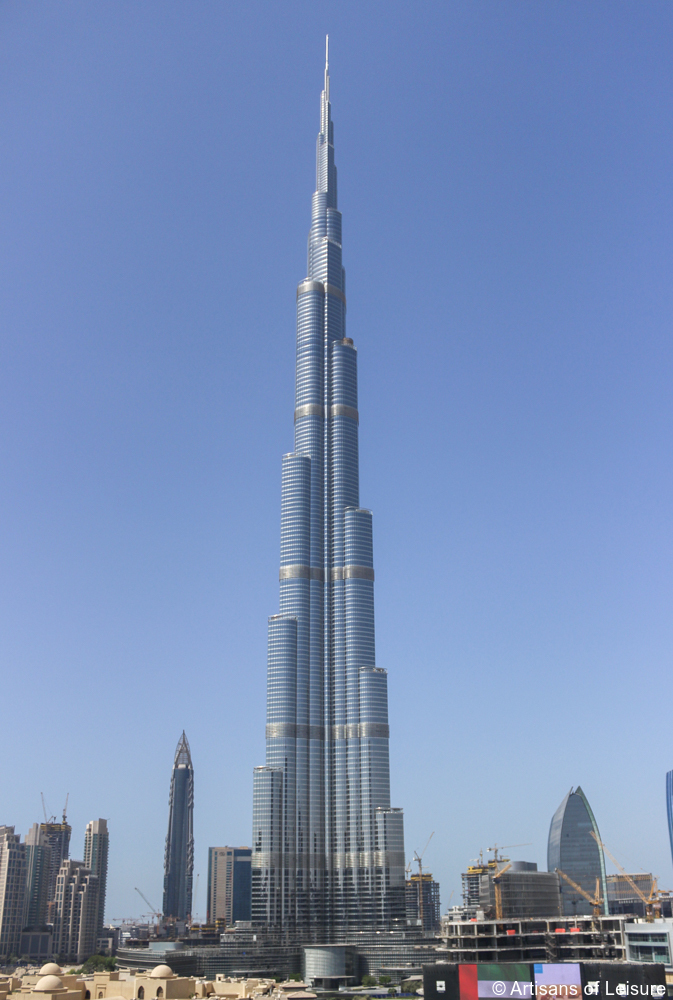 A view of The Dubai Fountain from the Burj Khalifa. We can arrange transfers for travelers interested in watching the evening show of dancing water jets and colorful lights.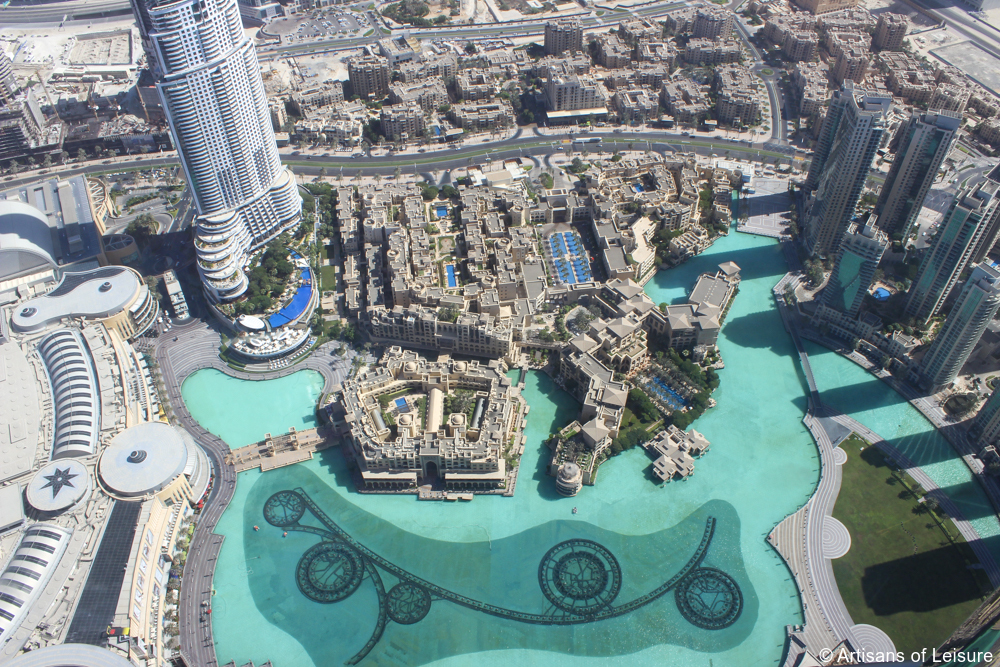 Artisans of Leisure also takes travelers to typical Emirati sites such as the Jumeirah Mosque for a privately guided tour of the ornate interiors.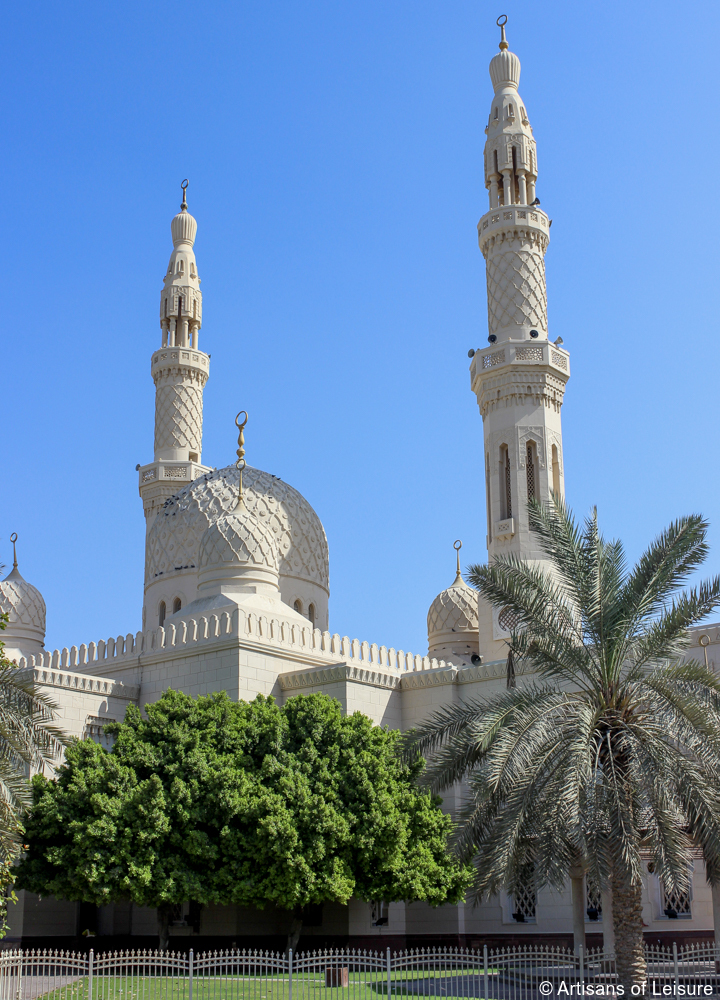 An abra (water taxi) ride on Dubai Creek is a fun way to see the city.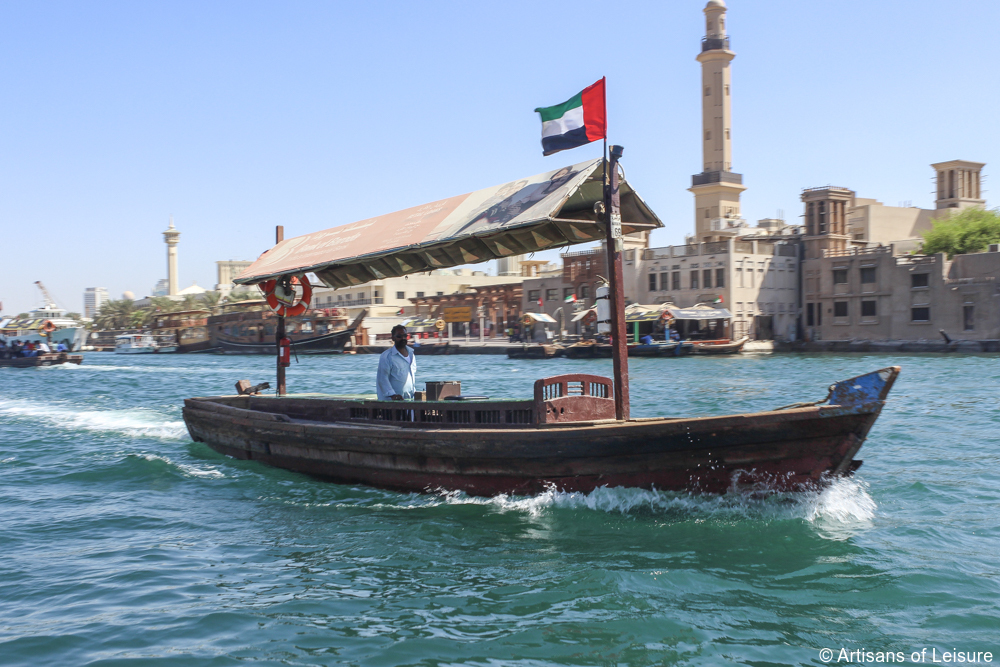 The Bastakiya Quarter, Dubai's historic district, dates from the early 1900s.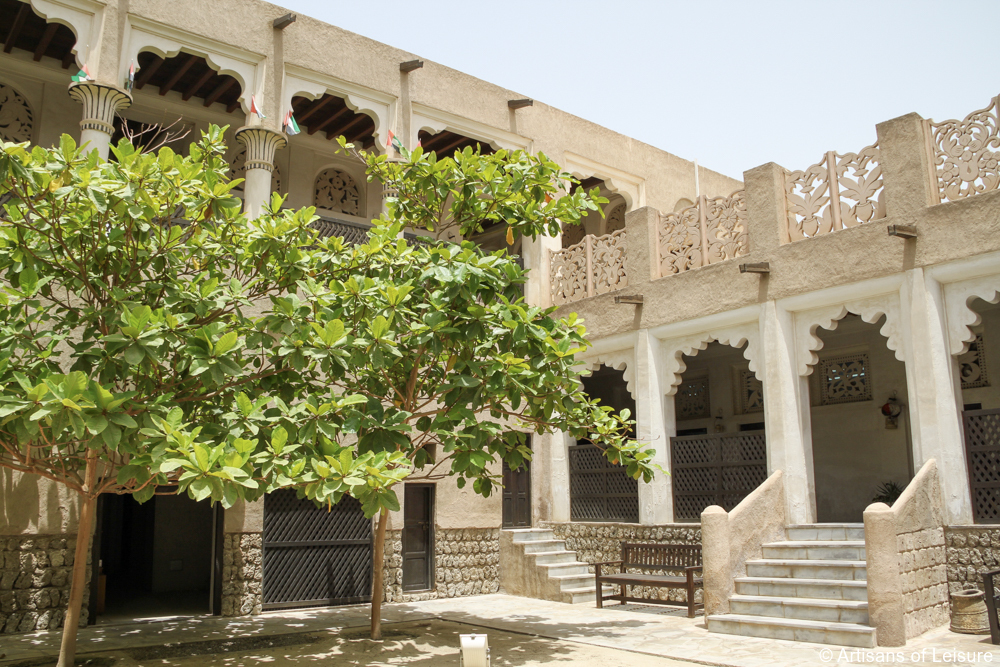 Dubai's gold souk is another must-see site.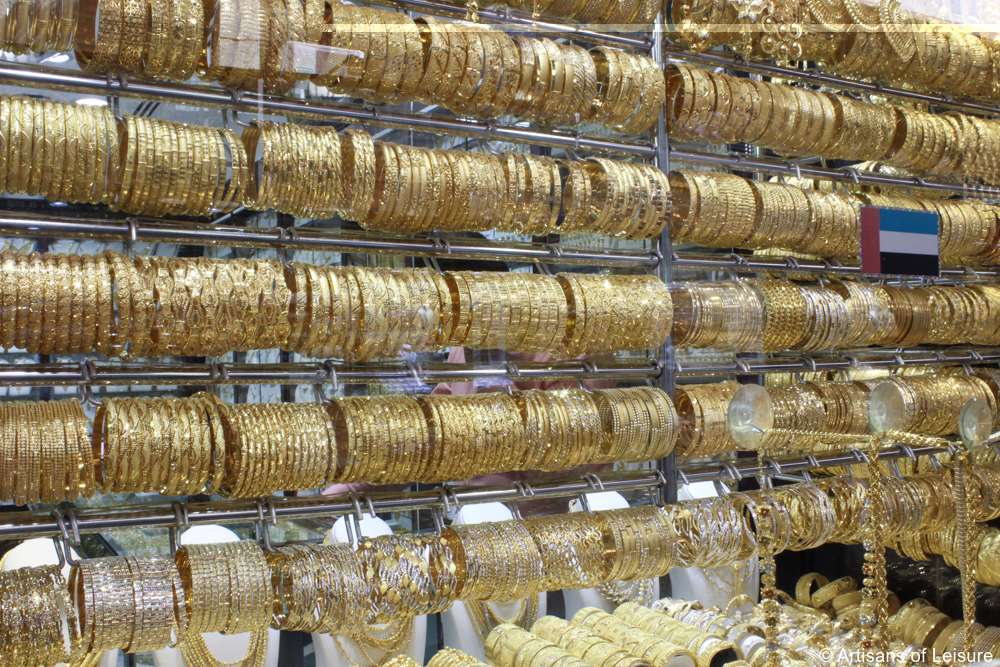 Dubai is known for world-class shopping, and Souk Al Bahar is one of the best places to find a range of upscale shops, luxury designers and traditional Arabian crafts.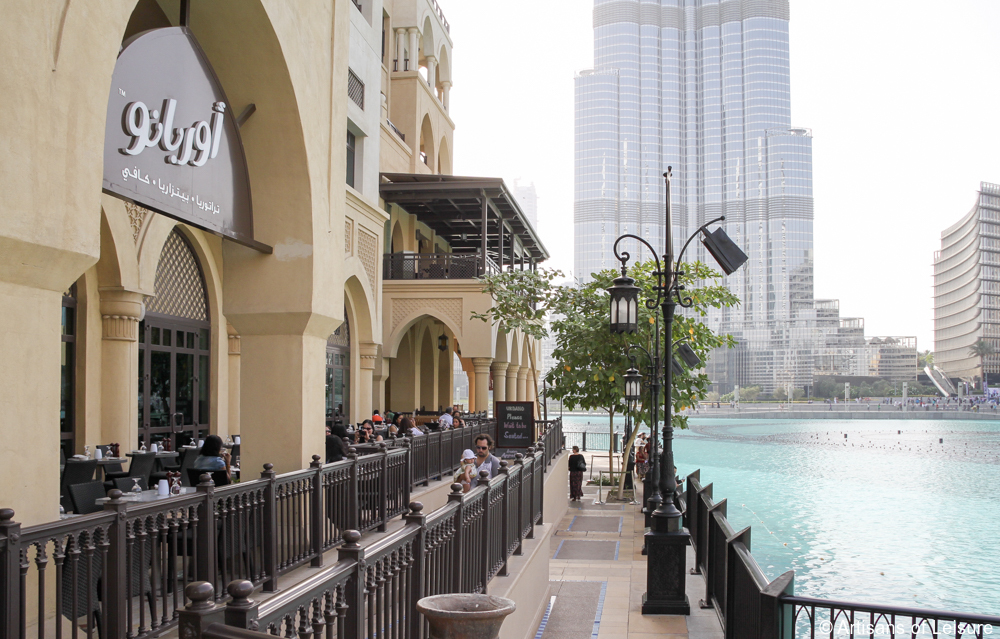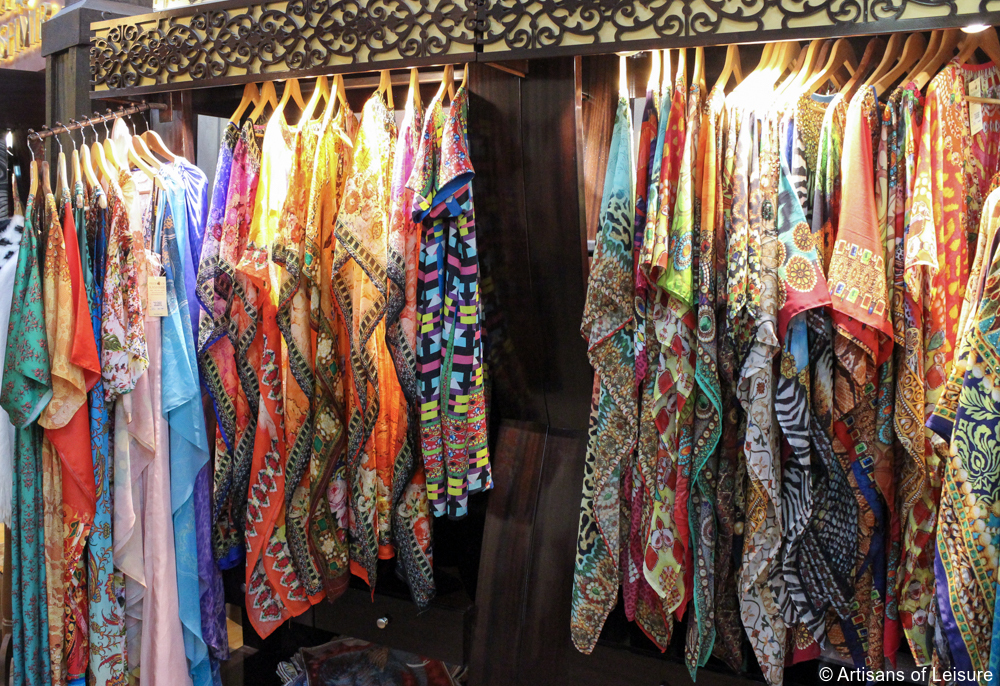 The Spice Souk, a colorful, traditional spice market. Upon request, we can make reservations in top restaurants and arrange in-depth private culinary touring.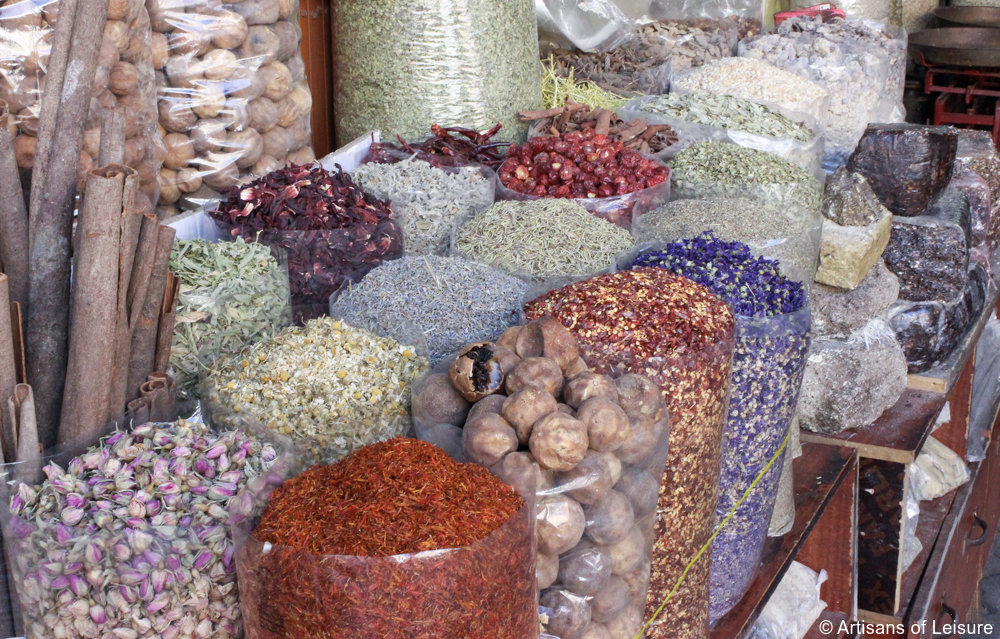 For travelers interested in art and design, we recommend spending time in the up-and-coming Al Quoz neighborhood, a vibrant cultural hub with galleries, restaurants and shops in a converted warehouse district.
The galleries showcase a range of local and international artists.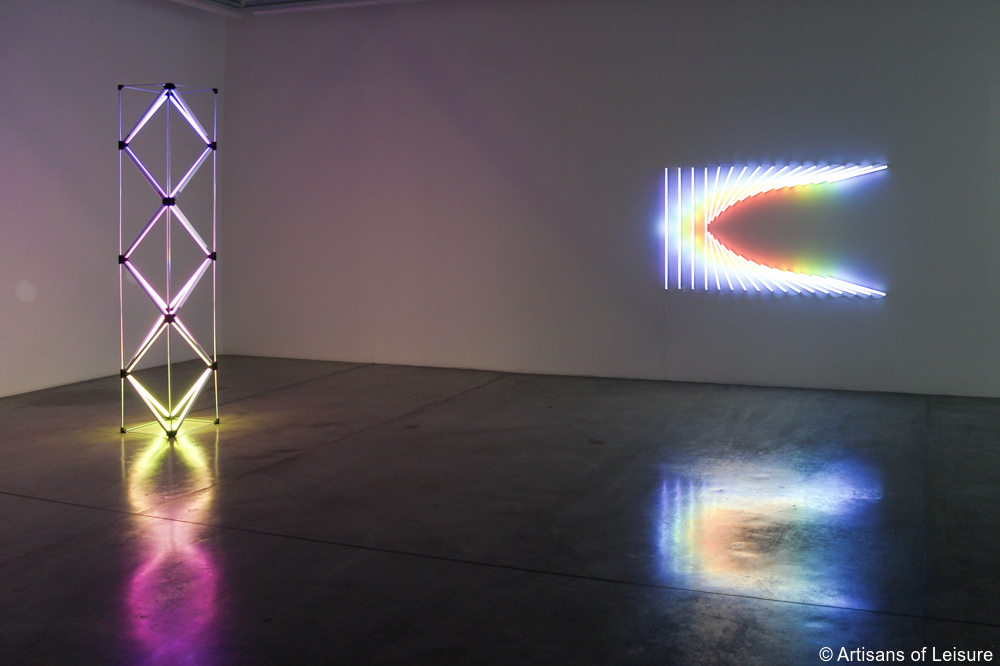 Al Quoz also has great antiques shops.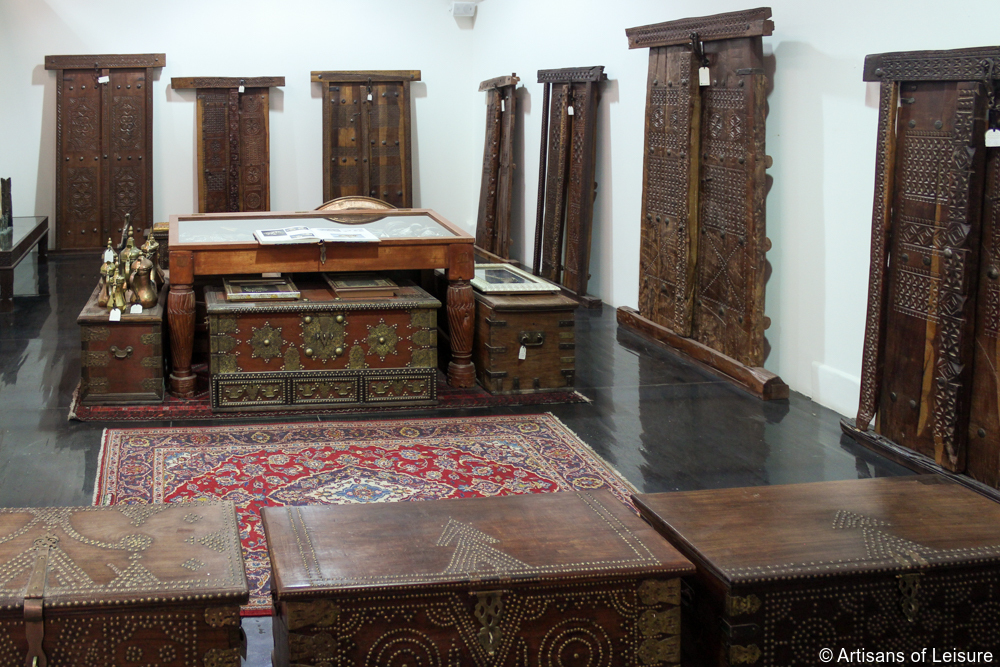 Traditional Arabic tea pots make a great souvenir.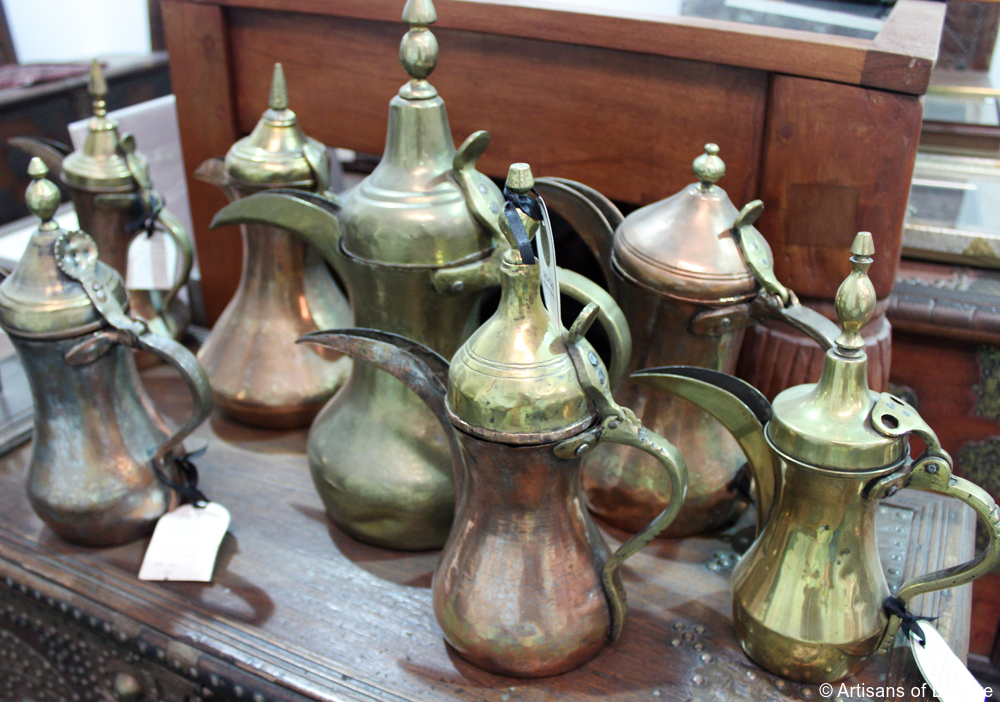 There are also plenty of fun activities for families, including Ski Dubai, where visitors can enjoy indoor skiing and sledding, and even get close to penguins!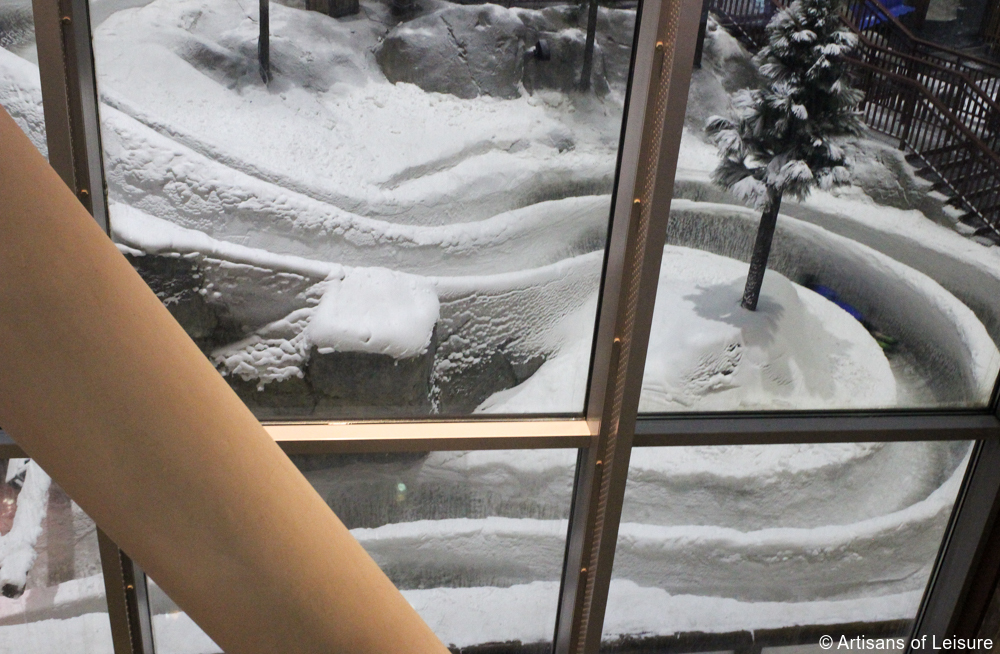 Aquariums and water parks are family favorites in Dubai.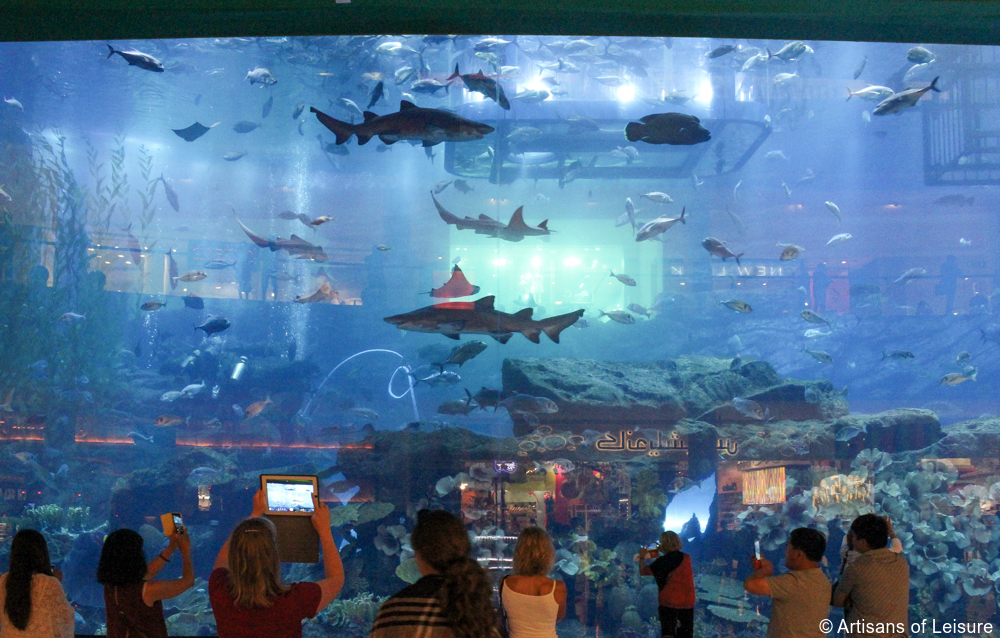 Our private Dubai tours feature the very best hotels in this dynamic city, including the beautiful Four Seasons Resort Dubai at Jumeirah Beach.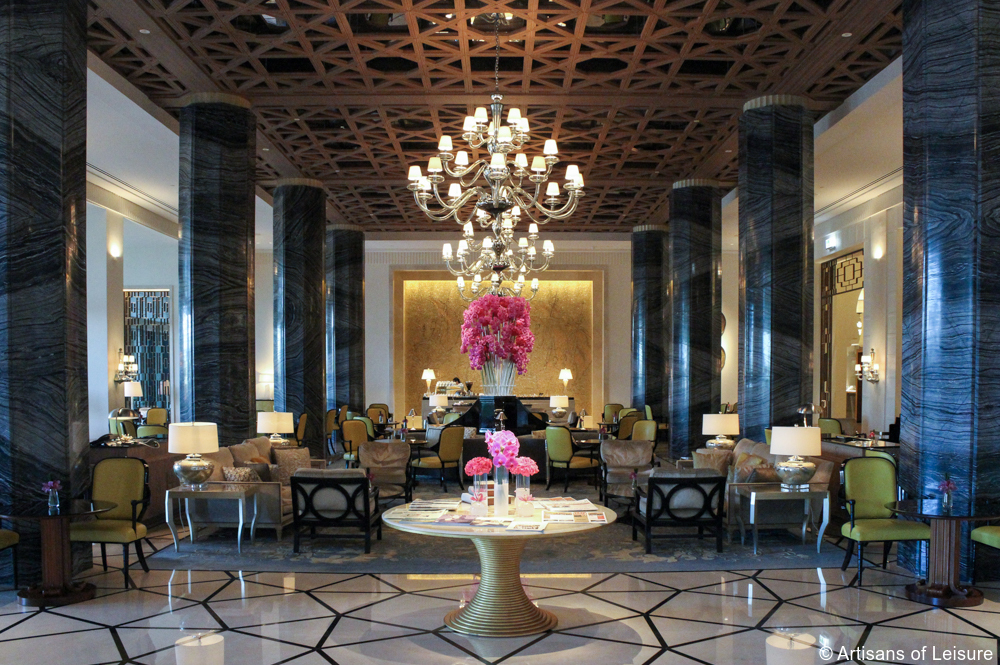 Families particularly like the Four Seasons, which has several restaurants, both child-friendly and adults-only pools, a protected private beach, a kids club, an excellent spa and a rooftop bar with views of the city.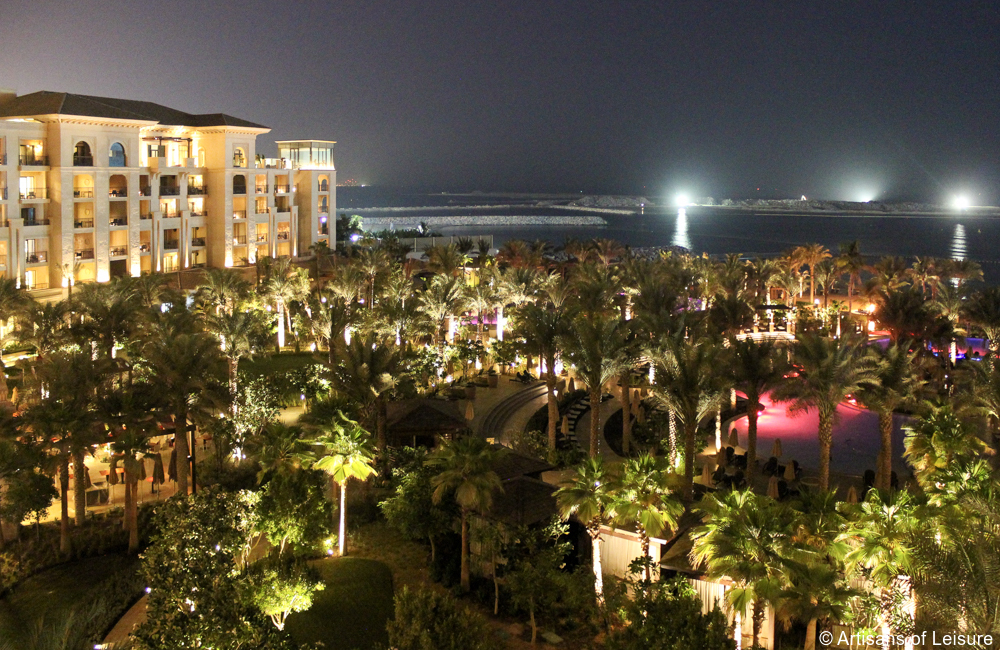 This delicious breakfast of fresh fruit, apricot-and-pistachio pastry, shakshuka eggs and halloumi cheese was served at the Four Seasons Dubai.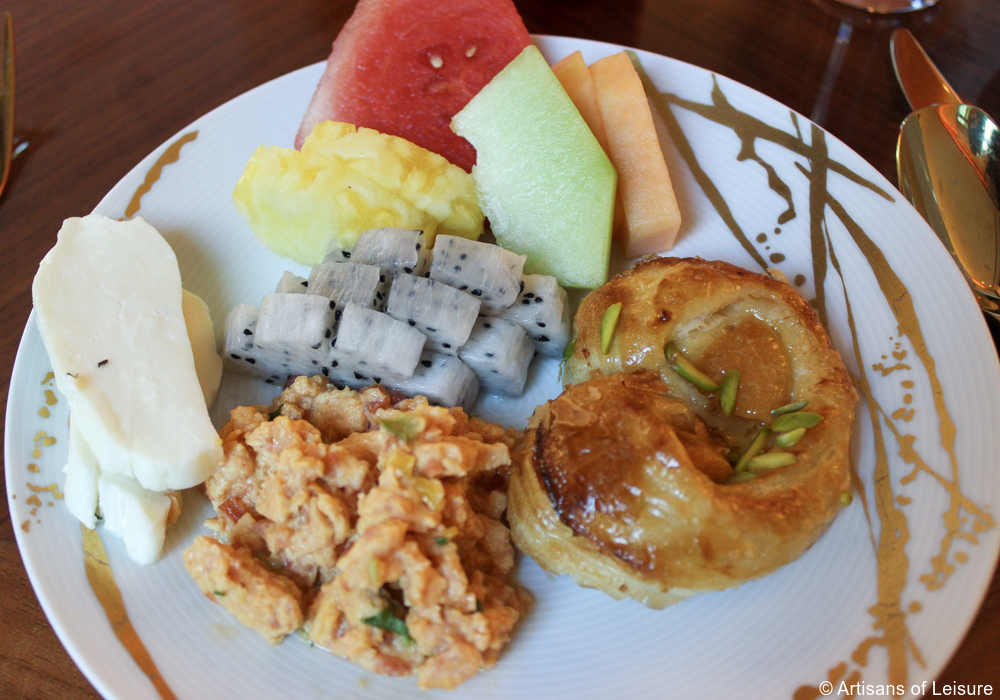 For travelers wanting an exclusive beach resort, One&Only The Palm is one of our most recommended properties in Dubai. It looks like a Moorish palace…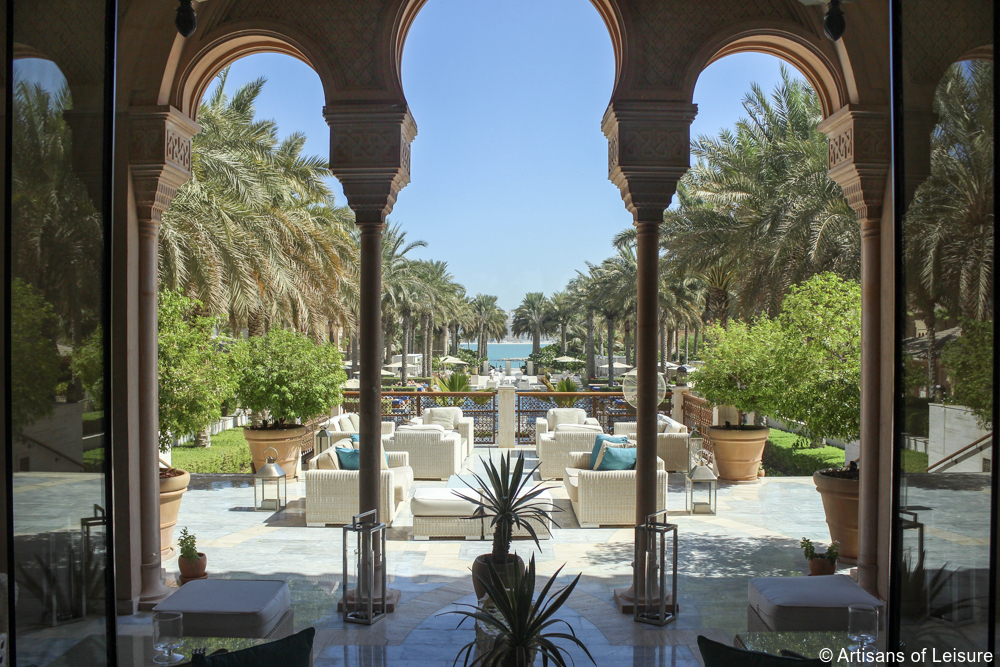 …and has a wonderful spa that's ideal for relaxing after a day of private touring…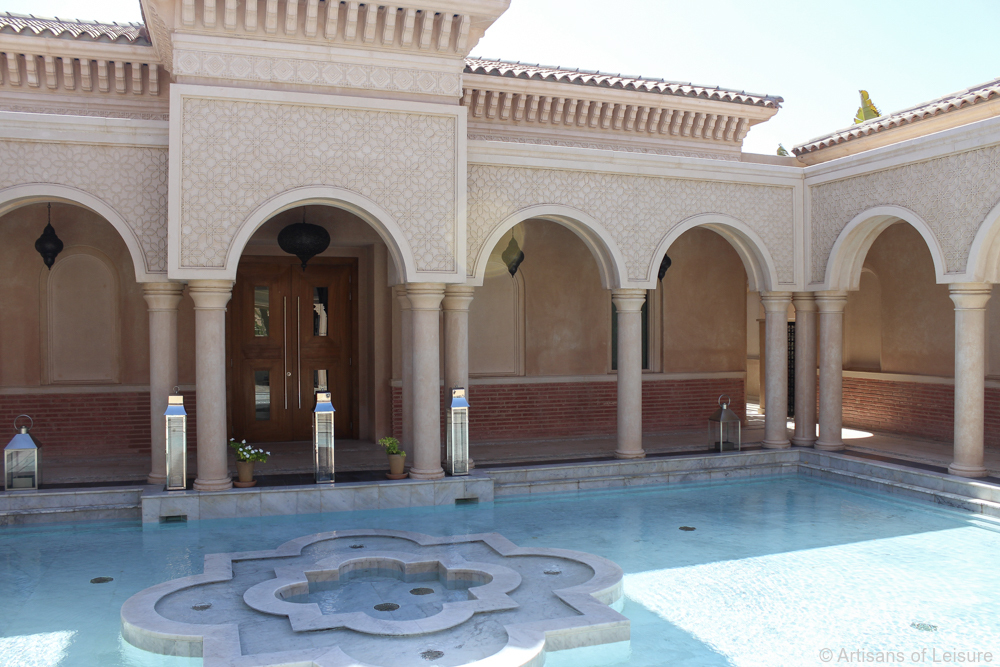 …as well as a private beach with views of the city across the water.
We can also arrange for our clients to stay at the opulent and iconic Burj Al Arab hotel in Dubai.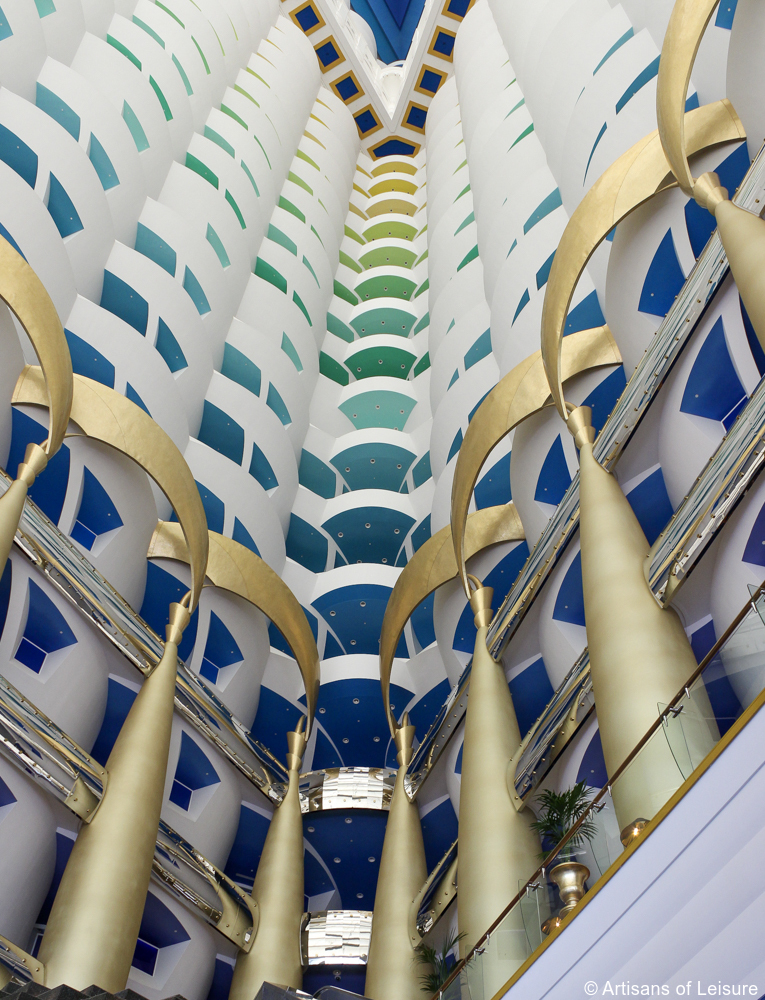 Atlantis, the Palm is another popular options with travelers.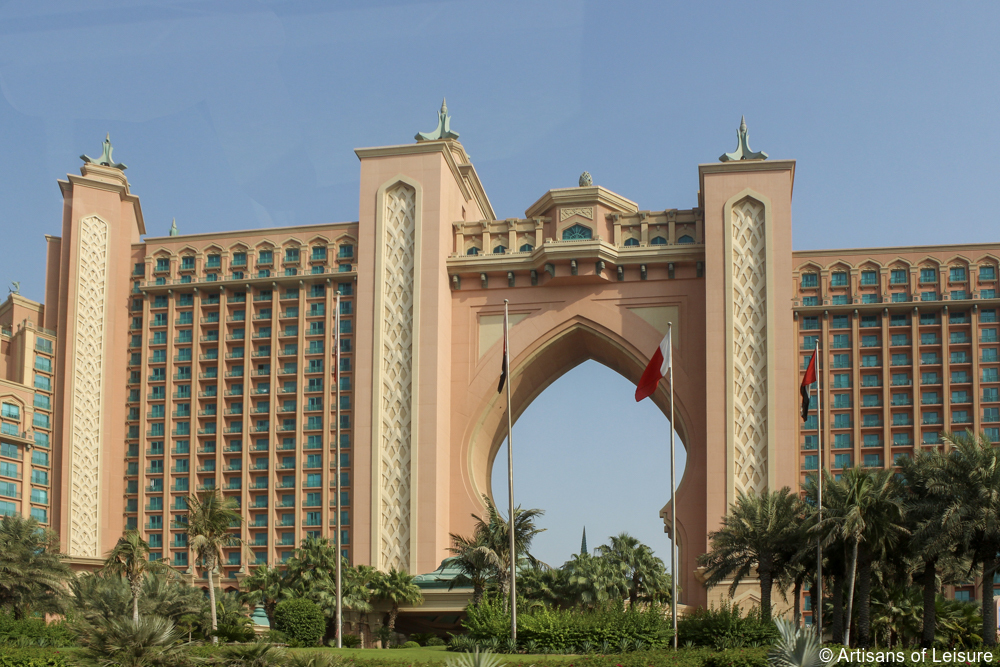 For travelers with a little more time, we highly recommend spending one or two nights at Al Maha Desert Resort & Spa, which is about an hour outside Dubai.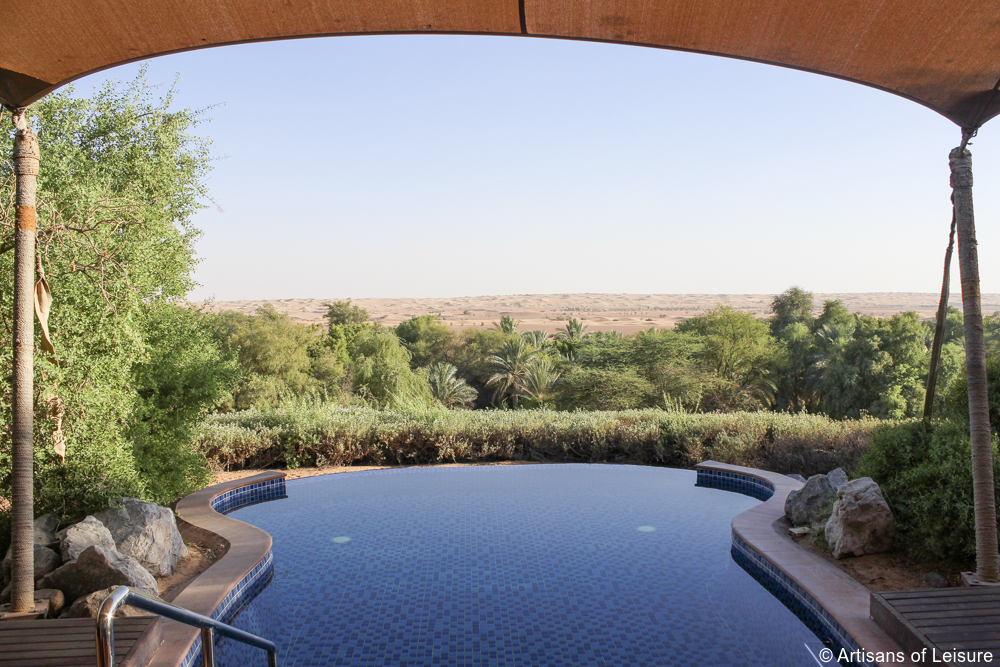 Al Maha has luxurious tented rooms.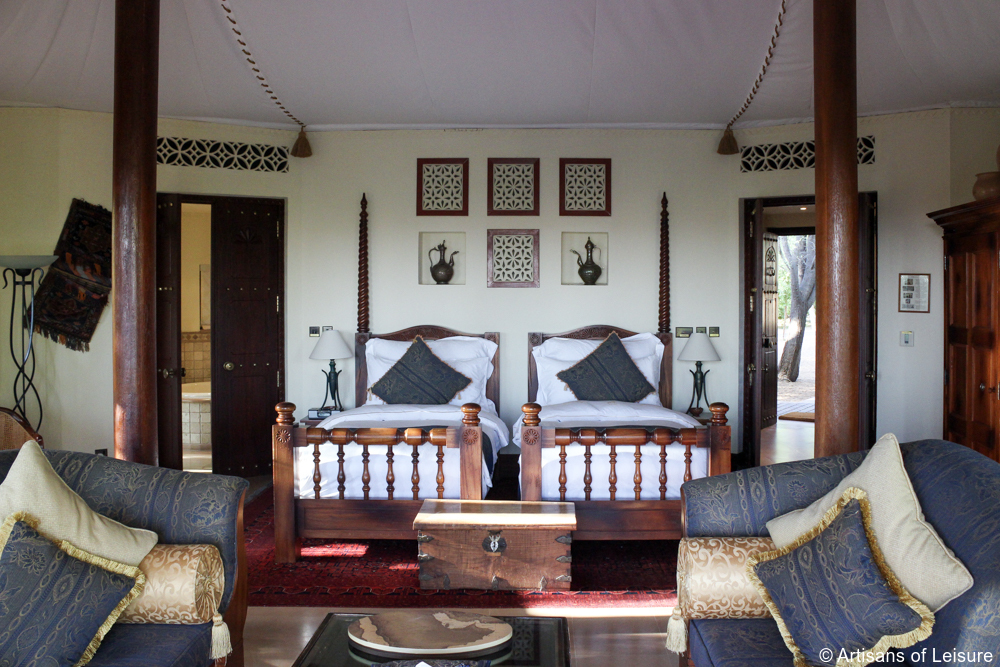 Staying at Al Maha affords the opportunity to experience the beautiful Arabian Desert in style. For interested travelers, we can arrange camel or horseback riding in the dunes, falconry, nature walks and more.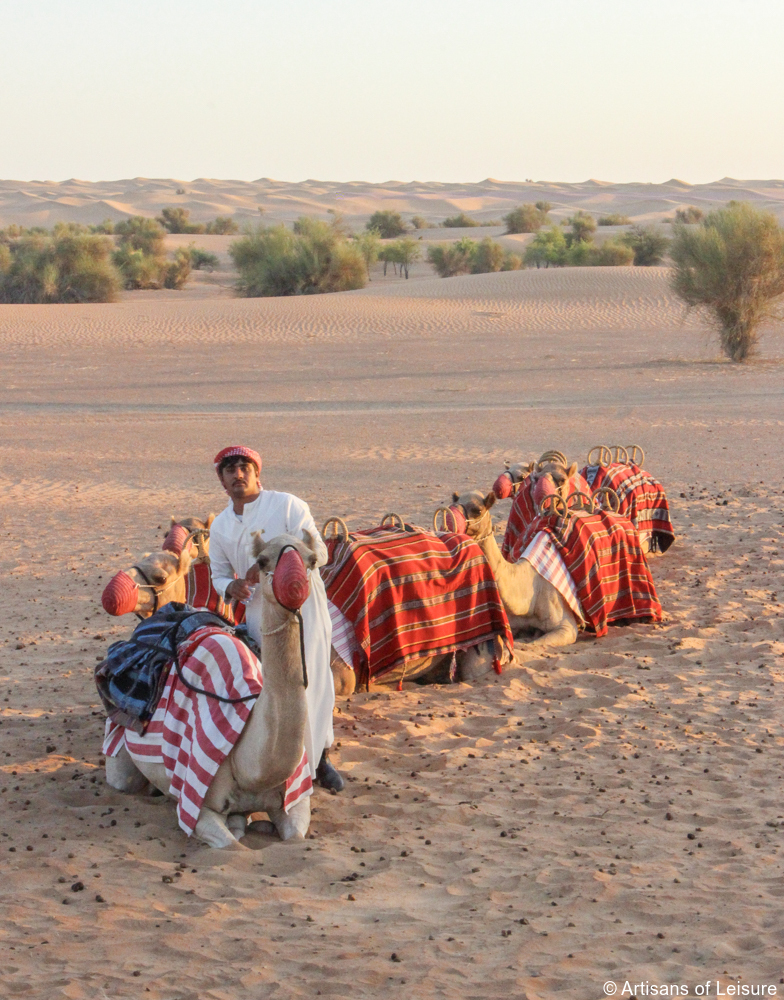 We can also arrange for sunset drinks among the sand dunes of the desert.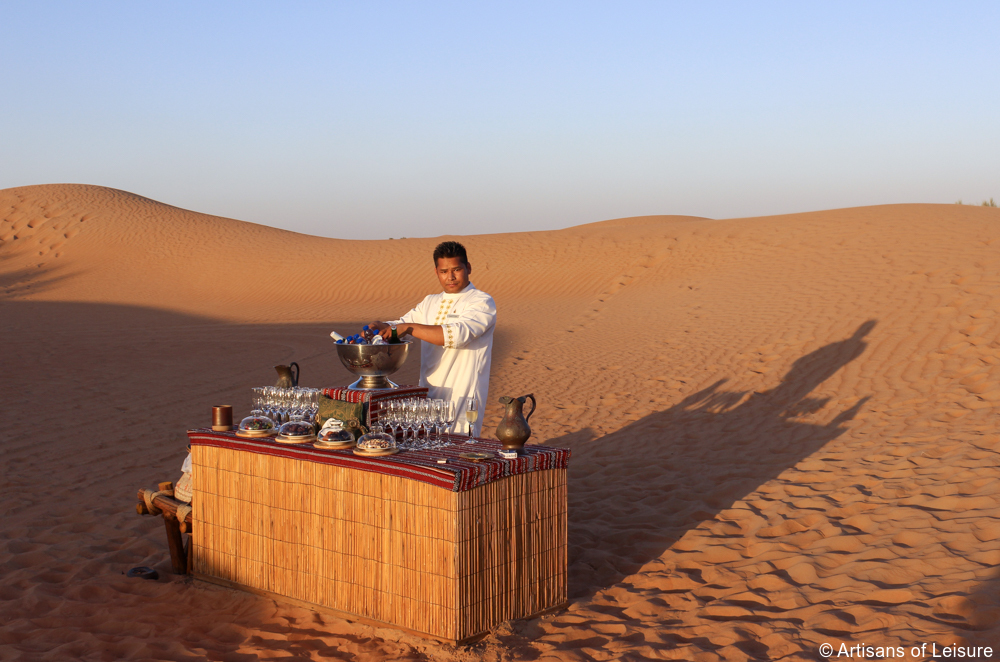 Neighboring Abu Dhabi, the capital of the UAE, is less than two hours from Dubai. One of the highlights is the enormous Sheikh Zayed Mosque.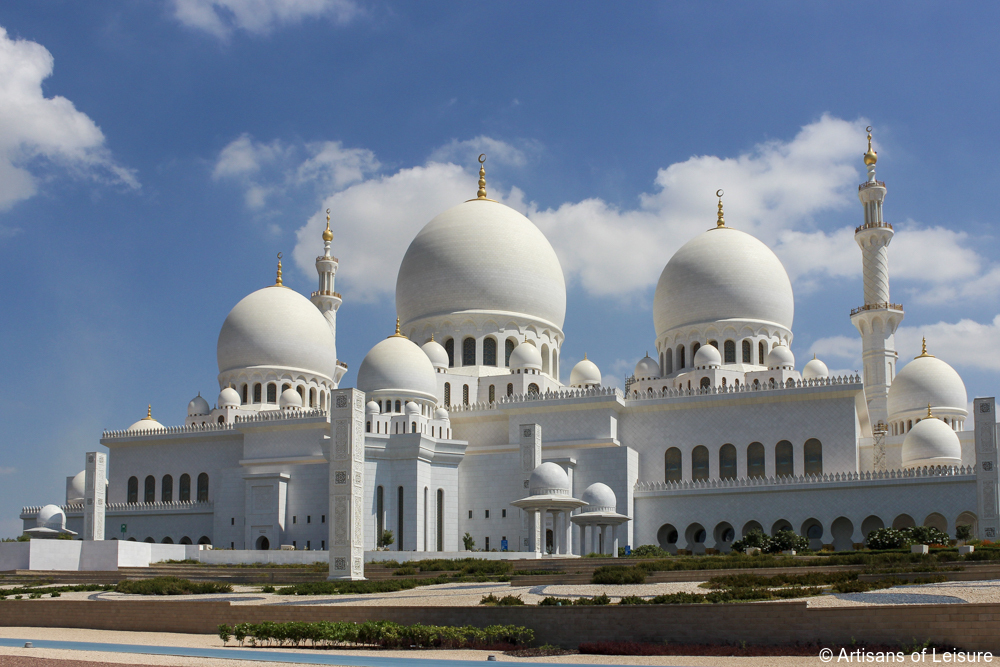 The incredible complex incorporates design elements from around the world, such as Arabic minarets, Moorish-style horseshoe arches…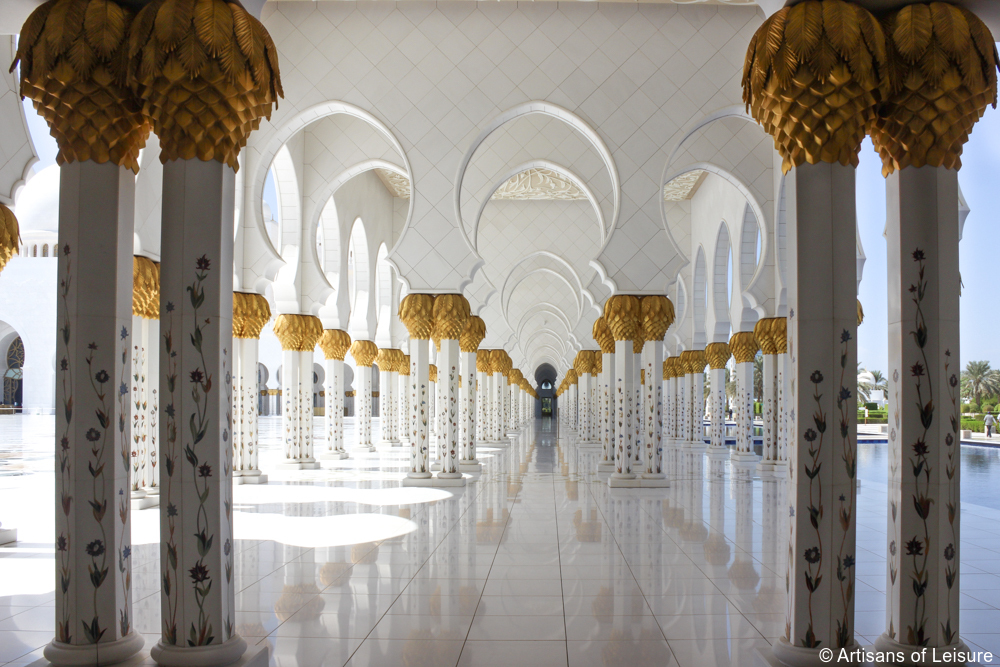 …and walls decorated with Iznik tiles from Turkey.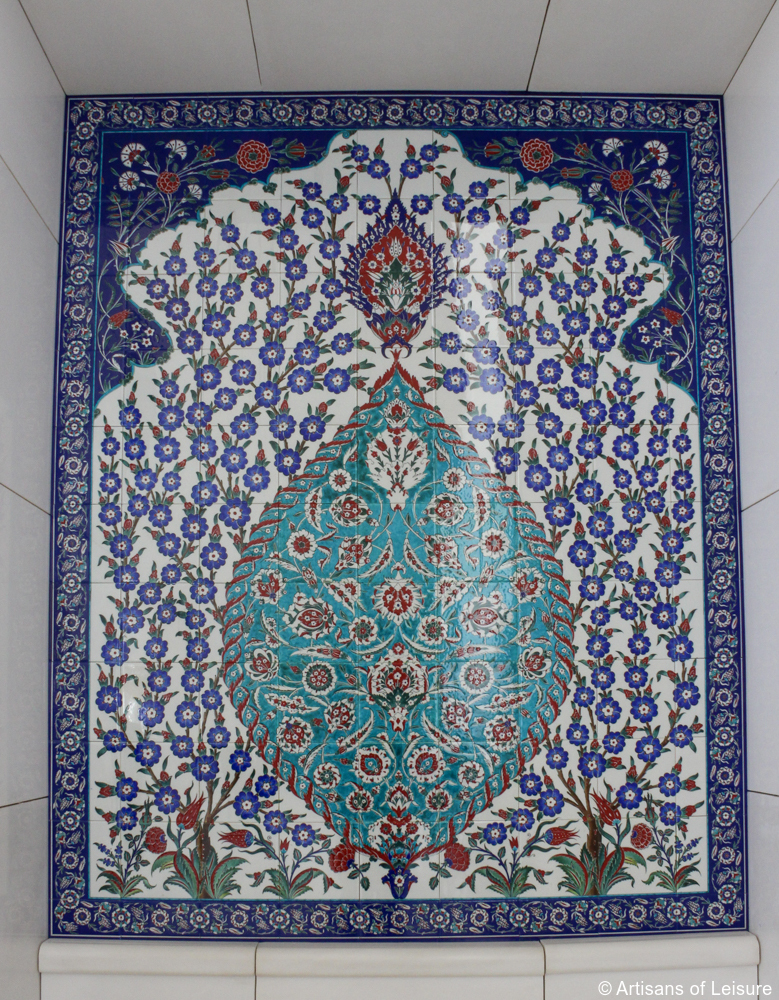 The mosque's interior features an enormous Swarovski crystal chandelier and the world's largest carpet.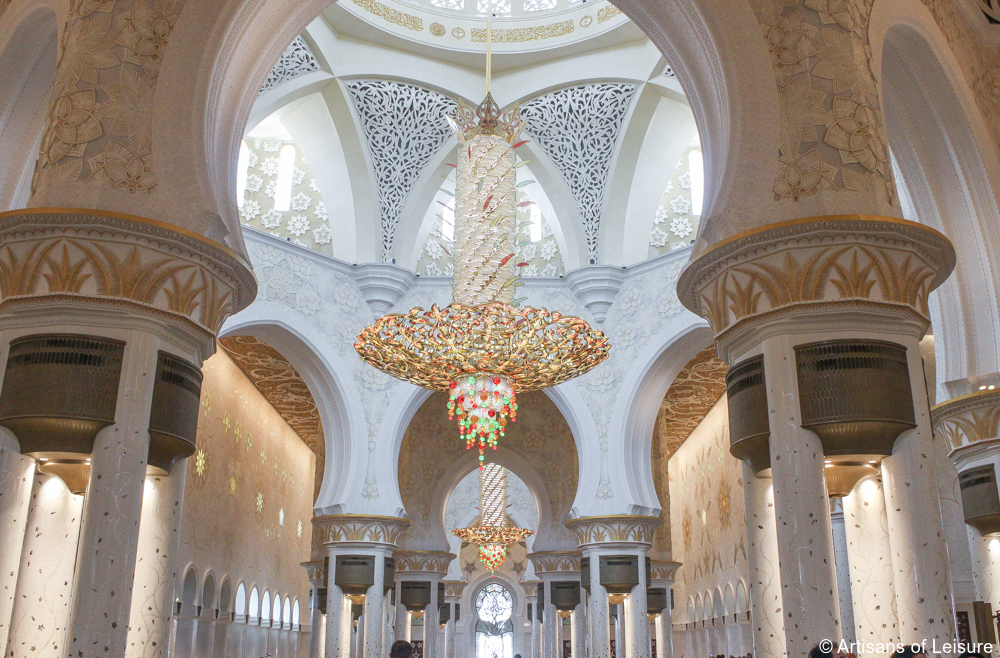 Another highlight of Abu Dhabi is Masdar City, a fascinating planned community incorporating the latest technology to promote sustainable energy usage. Our private guides help our travelers understand its unusual architecture and urban design concepts.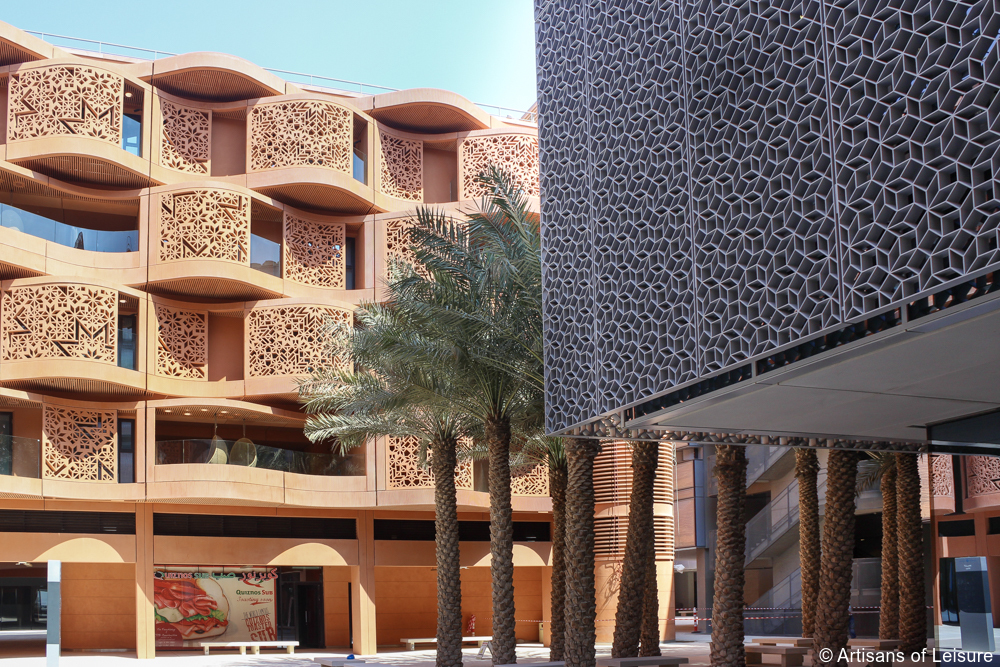 No visit to Masdar City is complete without a ride in one of the driverless cars that shuttle residents from place to place!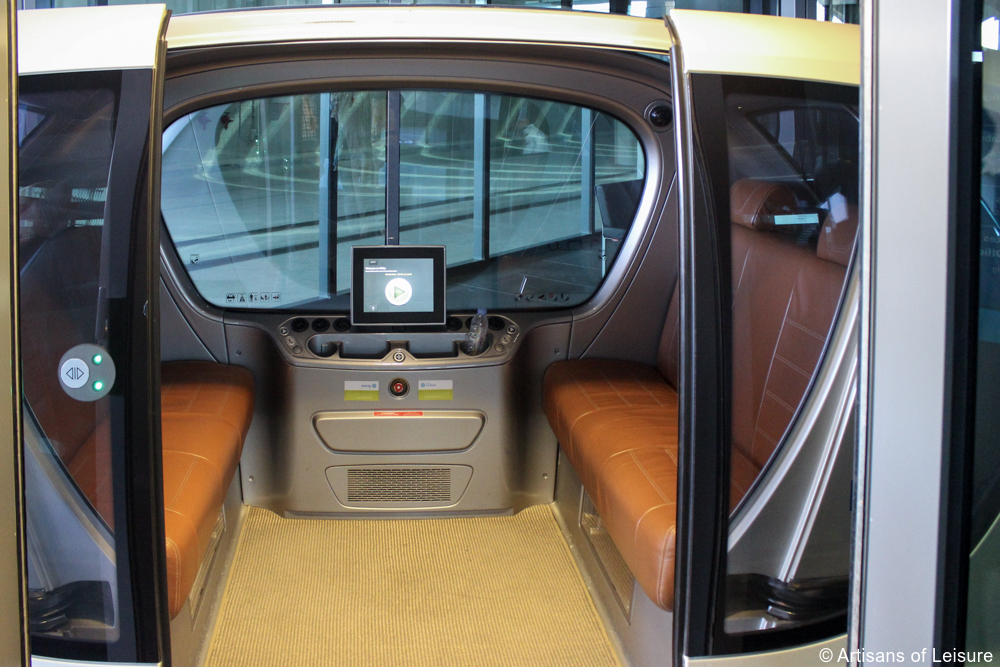 Families enjoy visiting Ferrari World, an amusement park with rides and car shows inspired by Formula 1 racing.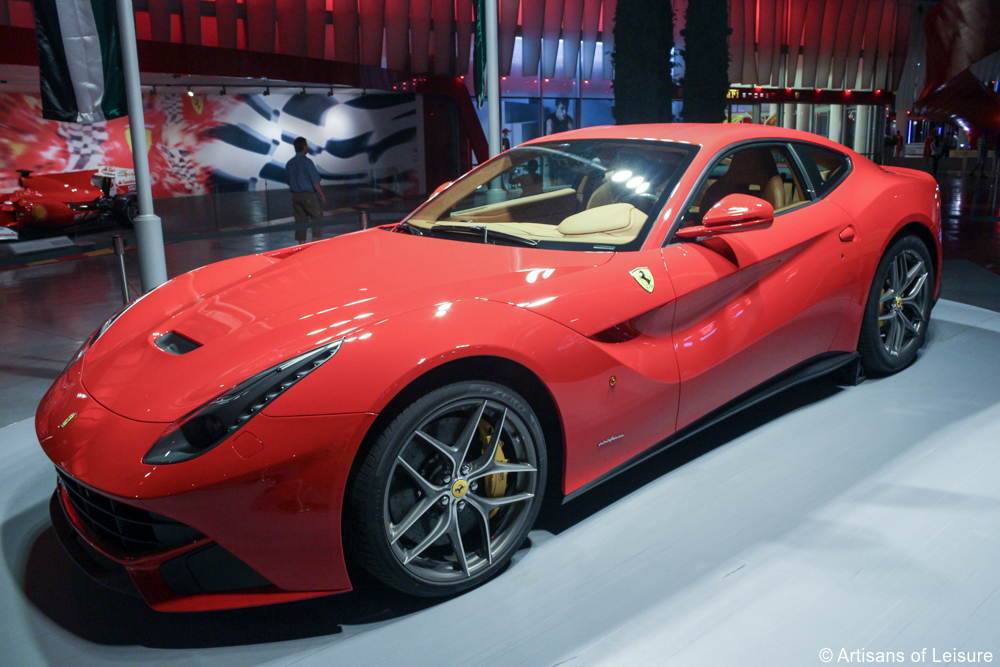 For overnight stays in Abu Dhabi, the iconic Emirates Palace is one of our preferred luxury hotels.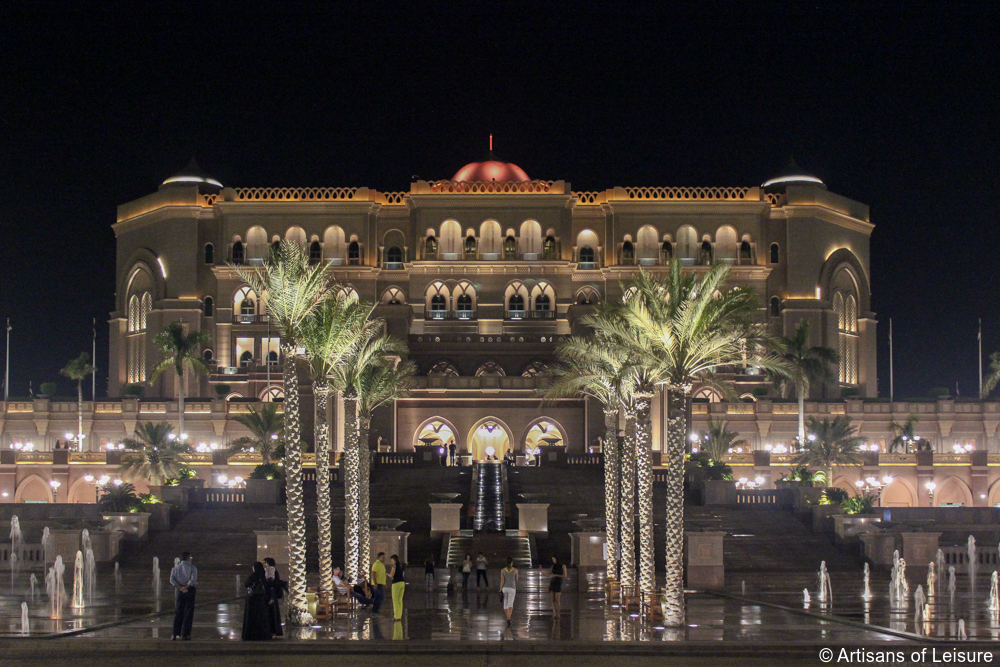 The gorgeous central dome of Emirates Palace.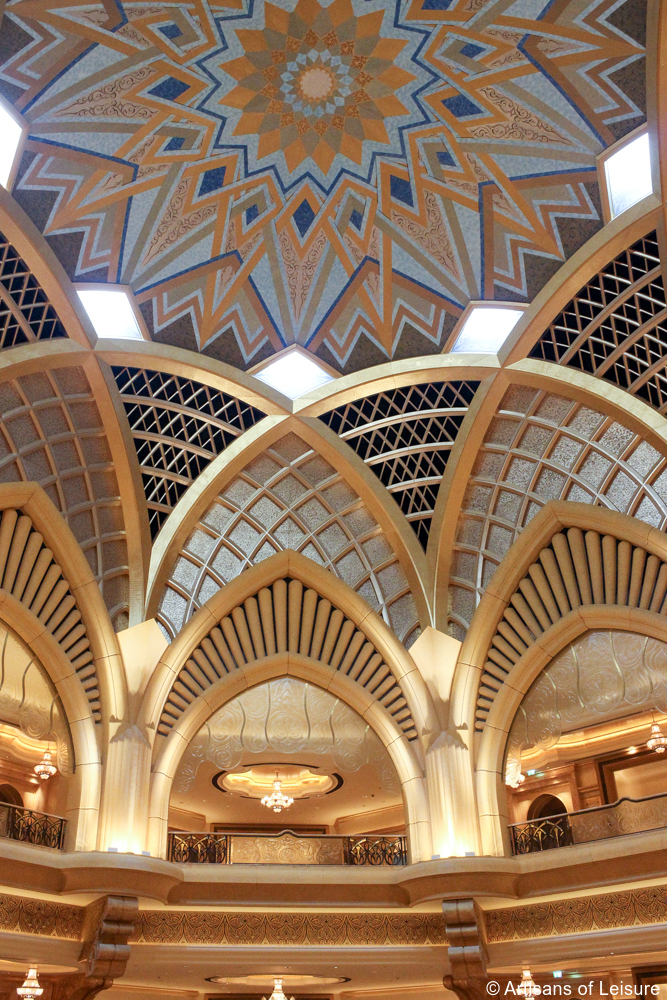 A suite at Emirates Palace.
One of our other preferred hotels in Abu Dhabi is The St. Regis Abu Dhabi. Its grand lobby is a favorite meeting place of local Emiratis.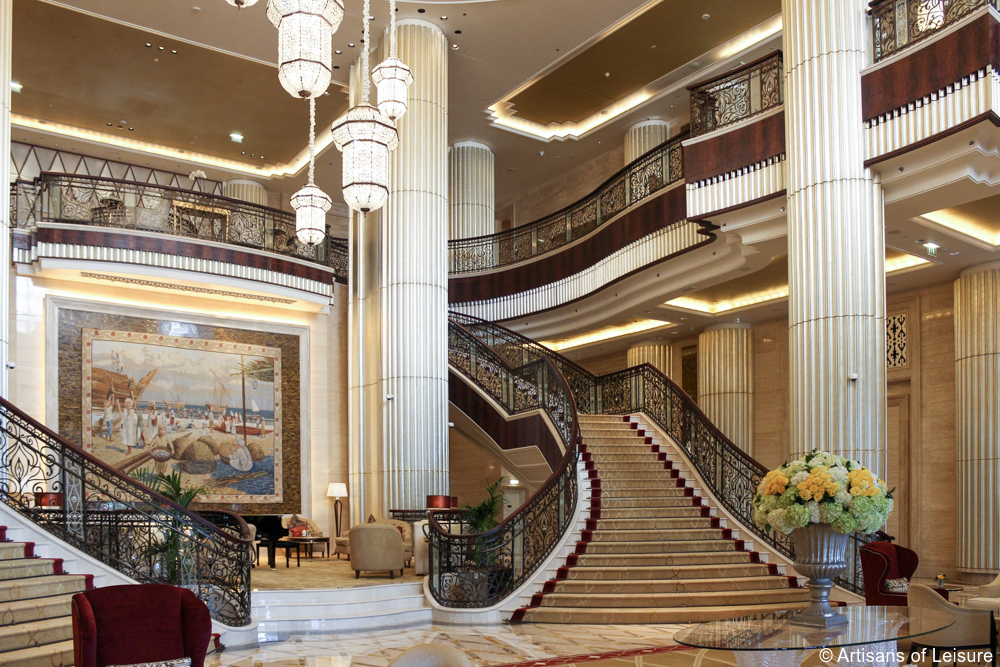 The beach club at the St. Regis offers several restaurants, turquoise waters and views of the Al Marina development project.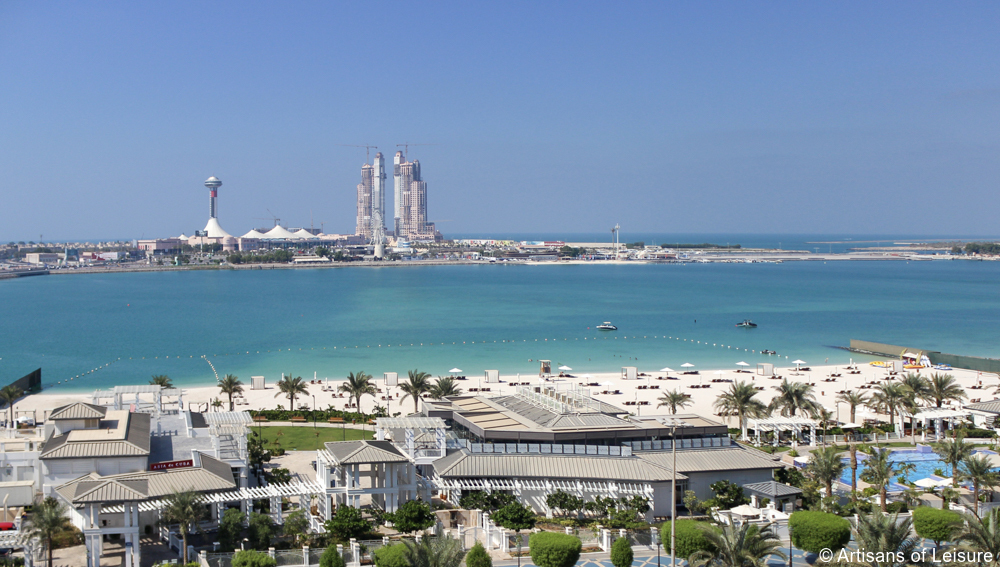 The UAE combines well with nearby Oman or more far-flung destinations such as Sri Lanka, the Maldives and East Africa.
Contact Artisans of Leisure travel expert to start planning a private Dubai and UAE tour.
Destinations: Abu Dhabi, Dubai, UAE
Tags: Abu Dhabi, Abu Dhabi tours, Al Maha Resort, Arabian Desert, Burj al Arab, Burj Khalifa, desert tours, Dubai, Dubai tours, Emirates Palace, Emirates tours, family travel, Ferrari World, gold souk, Jumeirah Mosque, Masdar City, Sheikh Zayed Mosque, shopping, skyscrapers, souks, Spice Souk, wildlife