October 21, 2021
Unique Hotels in Sweden, Norway, Finland & Iceland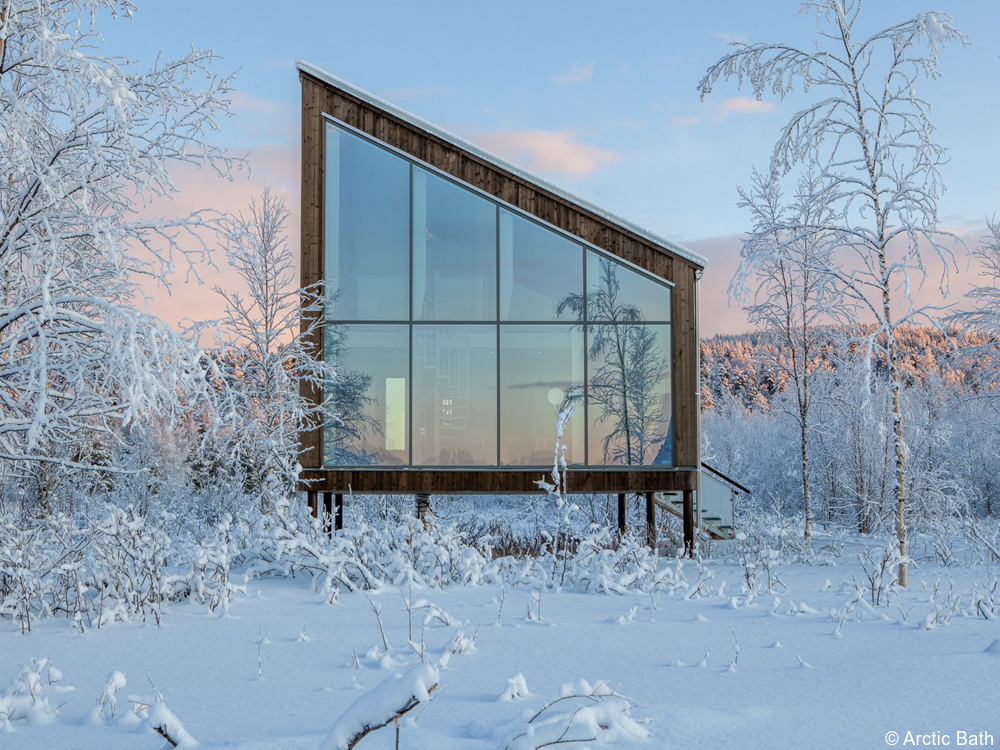 For adventurous travelers wanting off-the-beaten-path experiences, Artisans of Leisure can incorporate stays at ice hotels, tree hotels, igloo hotels or other unique hotels in Sweden, Norway, Finland and Iceland into our private tours in the region.
We've selected the best of these unique hotels, most of which are in or near the Arctic Circle. On our private tours in these areas, we arrange exciting experiences such as privately guided excursions to hunt for the aurora borealis (Northern Lights), one-on-one meetings with locals to learn about indigenous culture, private saunas and wellness activities, and private dining experiences such as a picnic in a forest during a summer hike or a three-course dinner on an ice-covered lake under the stars and aurora borealis in the winter.
Arctic Bath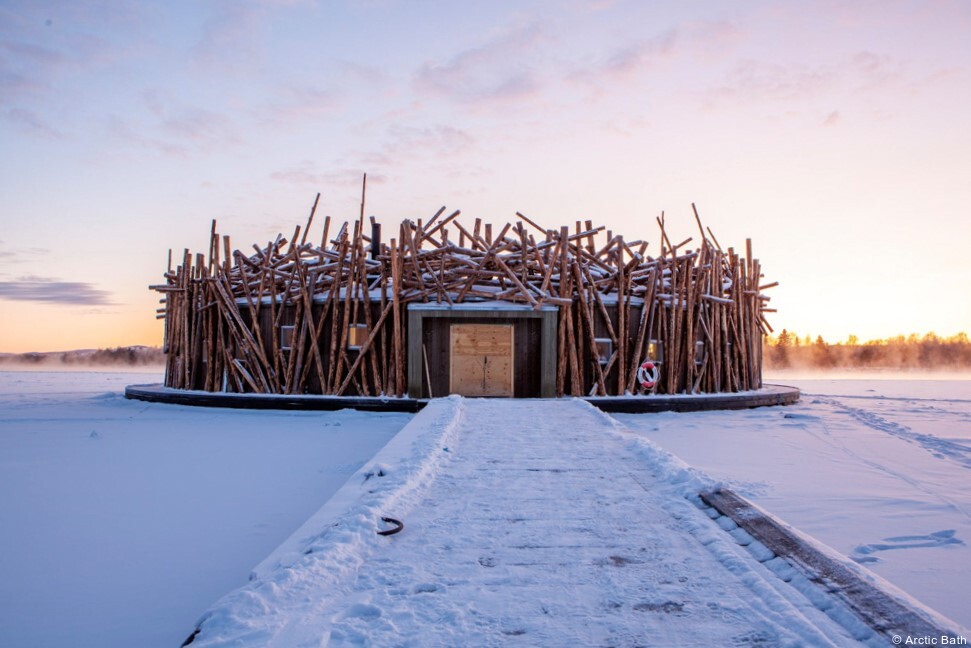 One of our favorite unique hotels is located in the remote far north of Sweden: Arctic Bath. This riverfront spa hotel is perfect for travelers wanting to enjoy spectacular nature and wellness. At the center of the hotel is a spa and wellness center inside a striking, nest-like "log jam" structure floating in the river.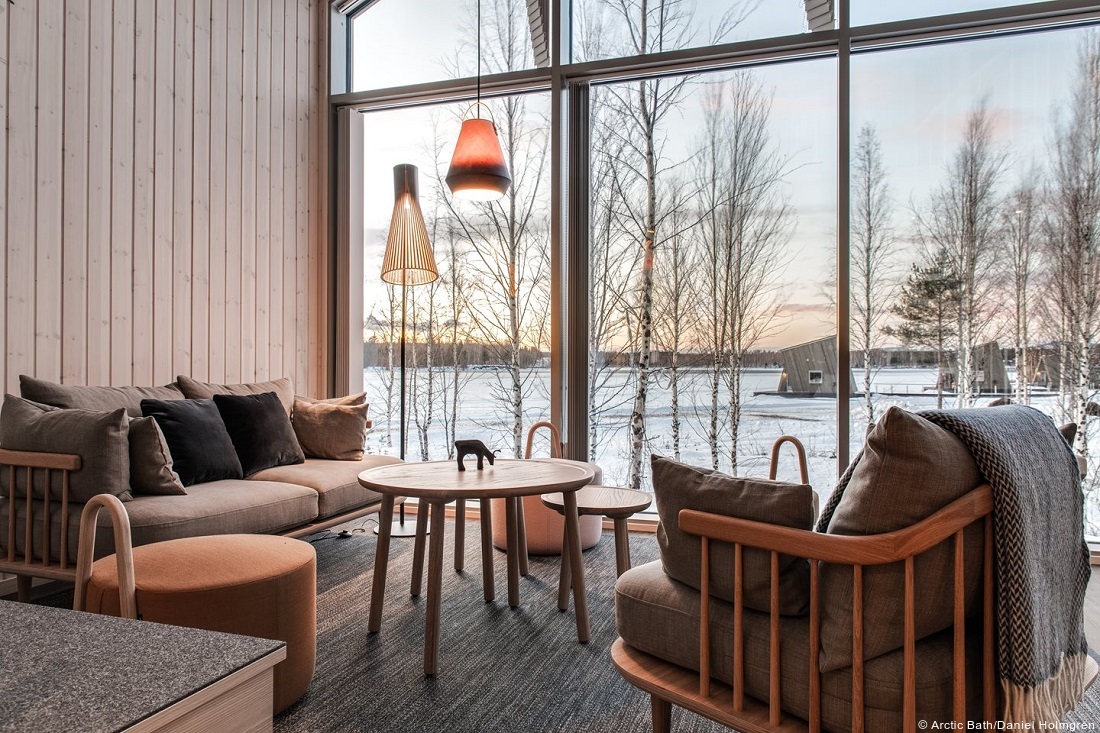 Several of the guest rooms float on the river, and rooms on land are also available. At Arctic Bath, we can arrange winter activities such as snowmobiling, dog-sledding and snowshoeing, and summer activities such as fishing, kayaking and hiking.
Treehotel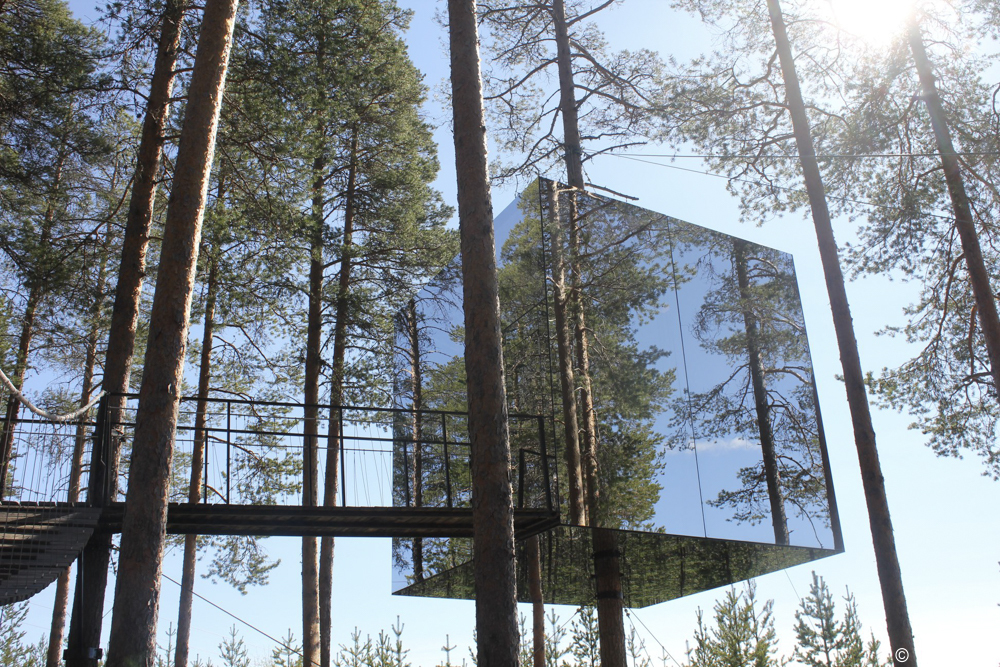 Treehotel is another unusual hotel in the wilderness of Swedish Lapland. Each room has a unique design, such as a mirror cube, a bird's nest and a UFO. The rooms are all suspended from living pine trees in the middle of a forest.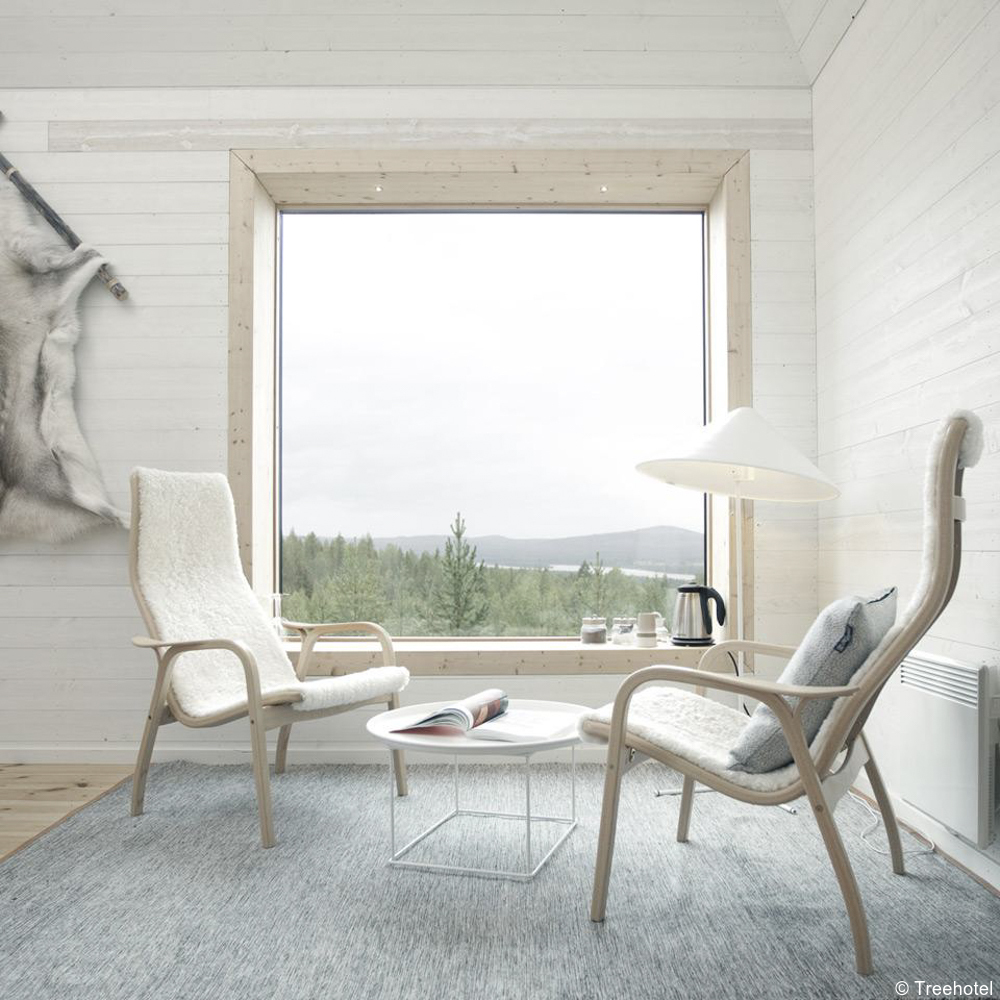 Treehotel is perfect for more adventurous travelers. One night here combines well with Arctic Bath. Juvet Landscape Hotel in Norway offers a somewhat similar experience of being surrounded by trees.
Nusfjord Arctic Resort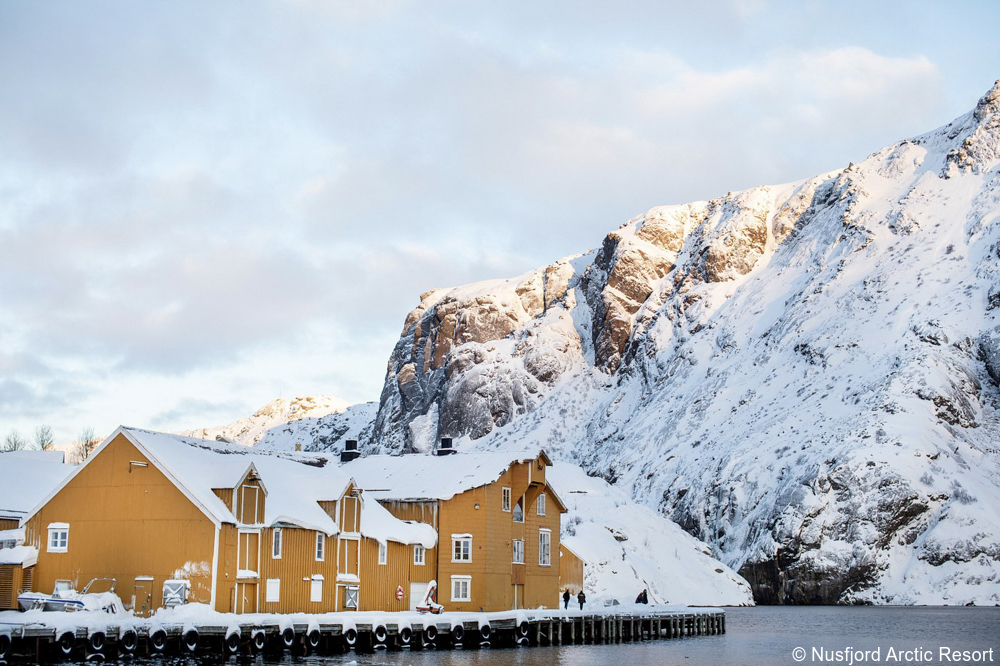 Visitors to Nusfjord Arctic Resort in Norway can stay in renovated rorbuer (traditional fisherman's cabins) in an idyllic fishing village. From this base among the dramatic, rocky landscapes of the Lofoten Islands, Artisans of Leisure can arrange adventurous private activities such as scenic hikes, a crab safari aboard a RIB boat, sea kayaking and a boat cruise to spot local wildlife. Nyvagar Rorbuhotell and Svinoya Rorbuer are similar hotels in the region.
Kakslauttanen Arctic Resort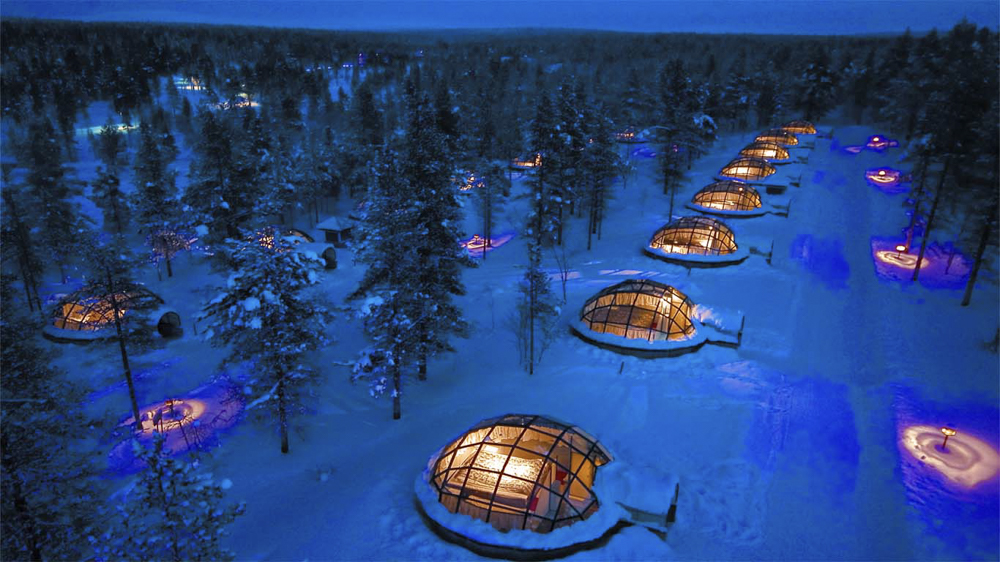 For travelers wanting multiple nights to look for the Northern Lights, Artisans of Leisure can arrange a stay at Kakslauttanen Arctic Resort in northern Finland. The resort offers rooms that combine a large rustic log chalet with an attached glass igloo for viewing the aurora borealis from your bed.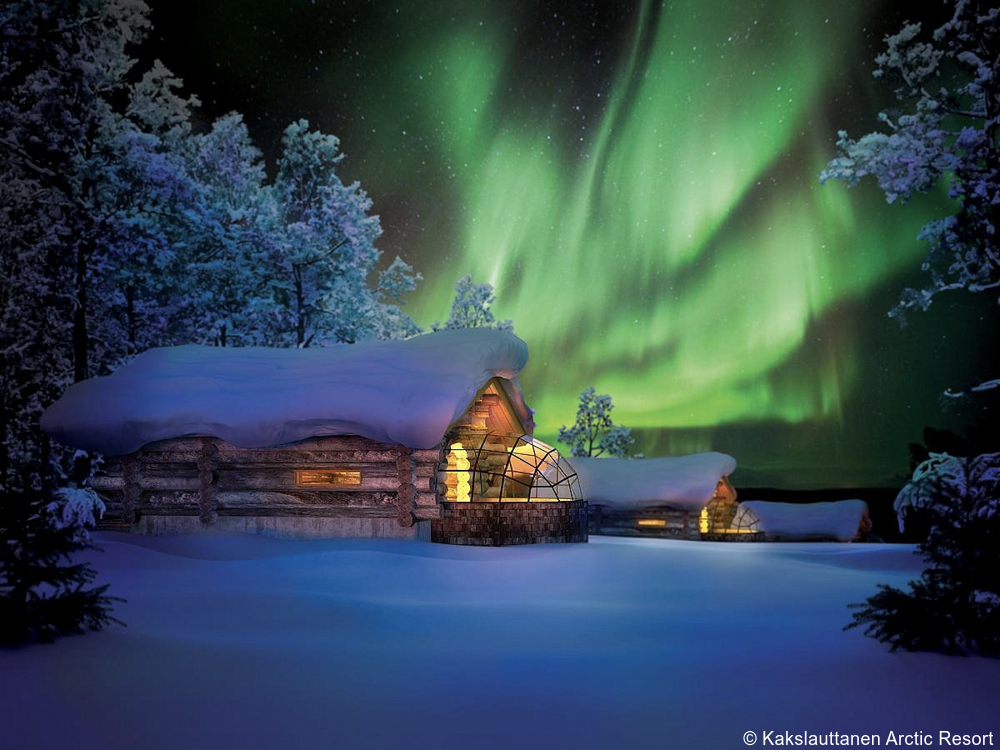 These rooms are perfect for families or couples wanting more space. In addition, Artisans of Leisure can arrange exciting seasonal experiences in the area, including a private visit to Santa's home.
Arctic TreeHouse Hotel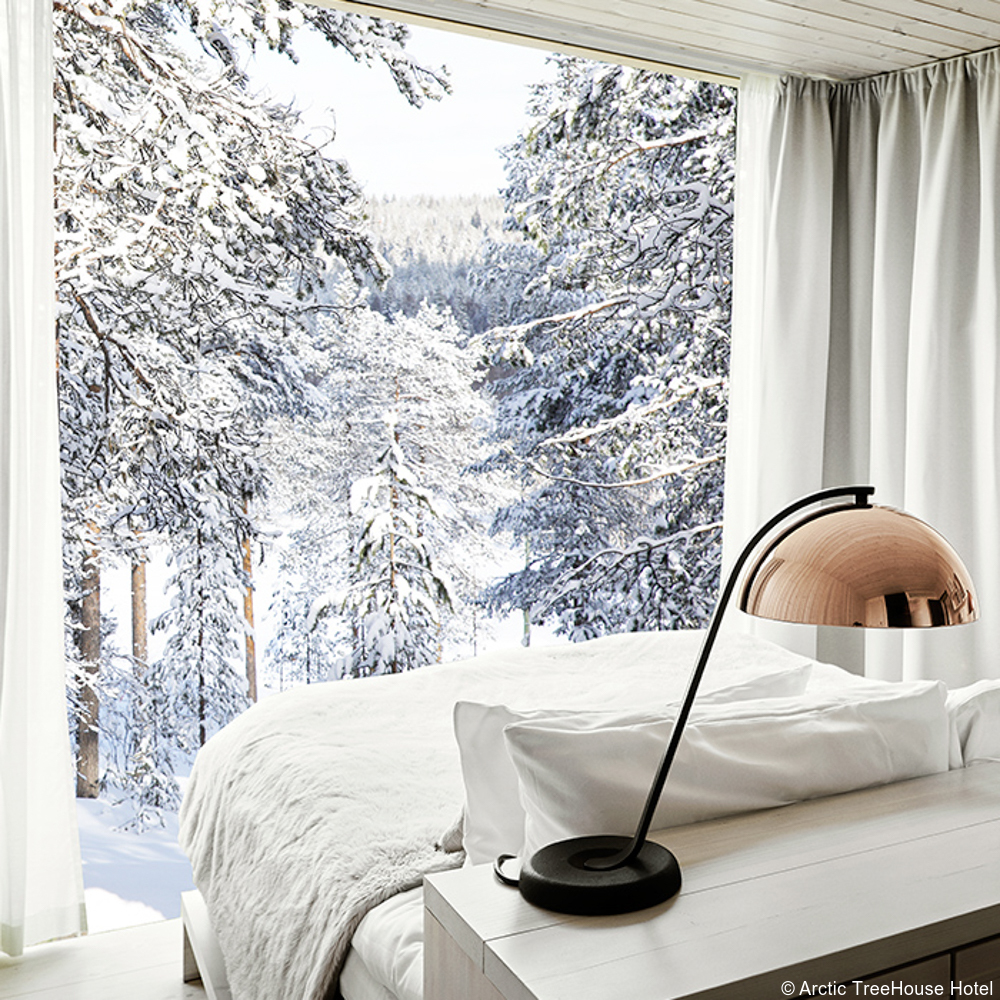 Another option for seeing the Northern Lights from your bed is the Arctic TreeHouse Hotel, which is set on a hill in Finnish Lapland. Wall-size picture windows in the simple, modern rooms offer views of the forest below and the night sky—and, with luck, the Northern Lights—above.
Icehotel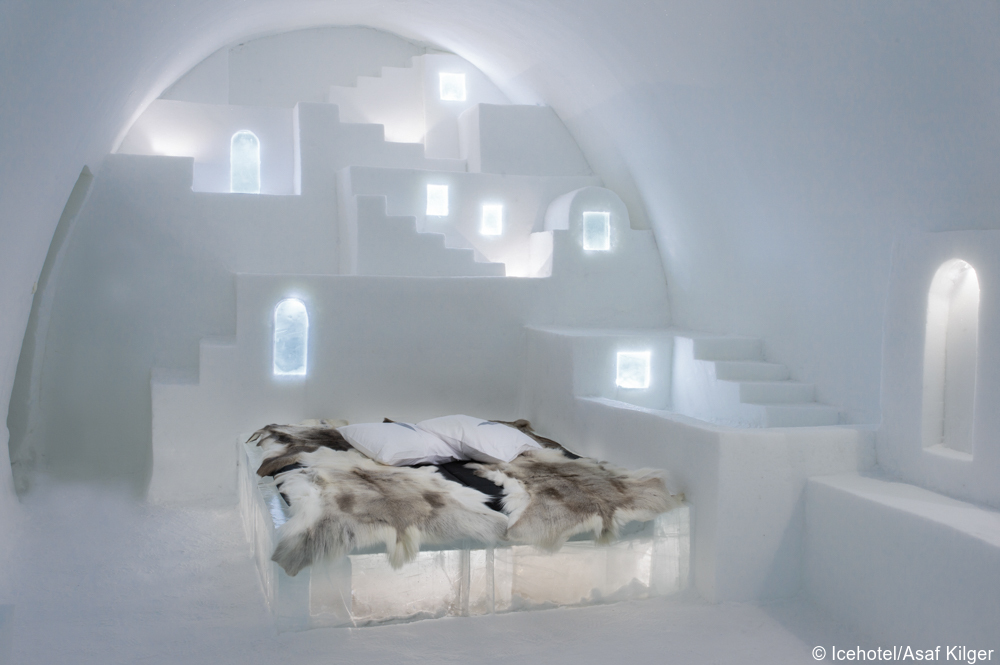 First opened in northern Sweden in 1989, the Icehotel is part hotel and part art exhibition. Every winter, different artists carve ice blocks to create and decorate the rooms of the hotel, making each visit unique. Artisans of Leisure can arrange an overnight stay in an artistic ice suite at the Icehotel so adventurous travelers can check this frosty experience off their bucket list. Visitors can also have a drink at the bar, which has glasses, plates and chandeliers made of ice. Similar ice hotel options are the Tromso Ice Domes and Sorrisniva Igloo Hotel, both in northern Norway.
Octola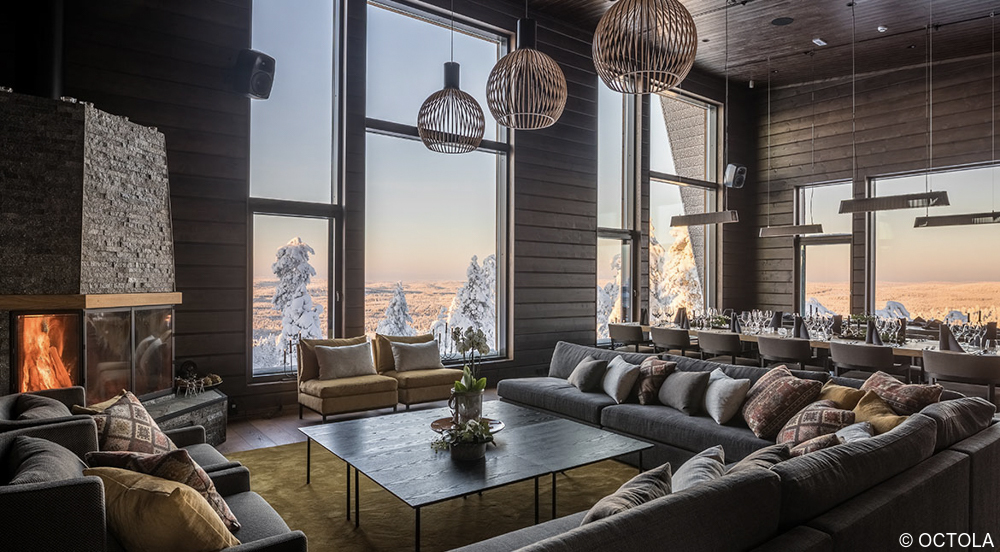 Located on a private wilderness preserve, Octola is one of the most luxurious accommodations in Finnish Lapland. Artisans of Leisure can arrange exclusive-use or partially exclusive use of the luxury log chalets for larger families or groups in conjunction with a luxury tour of Finland.
Deplar Farm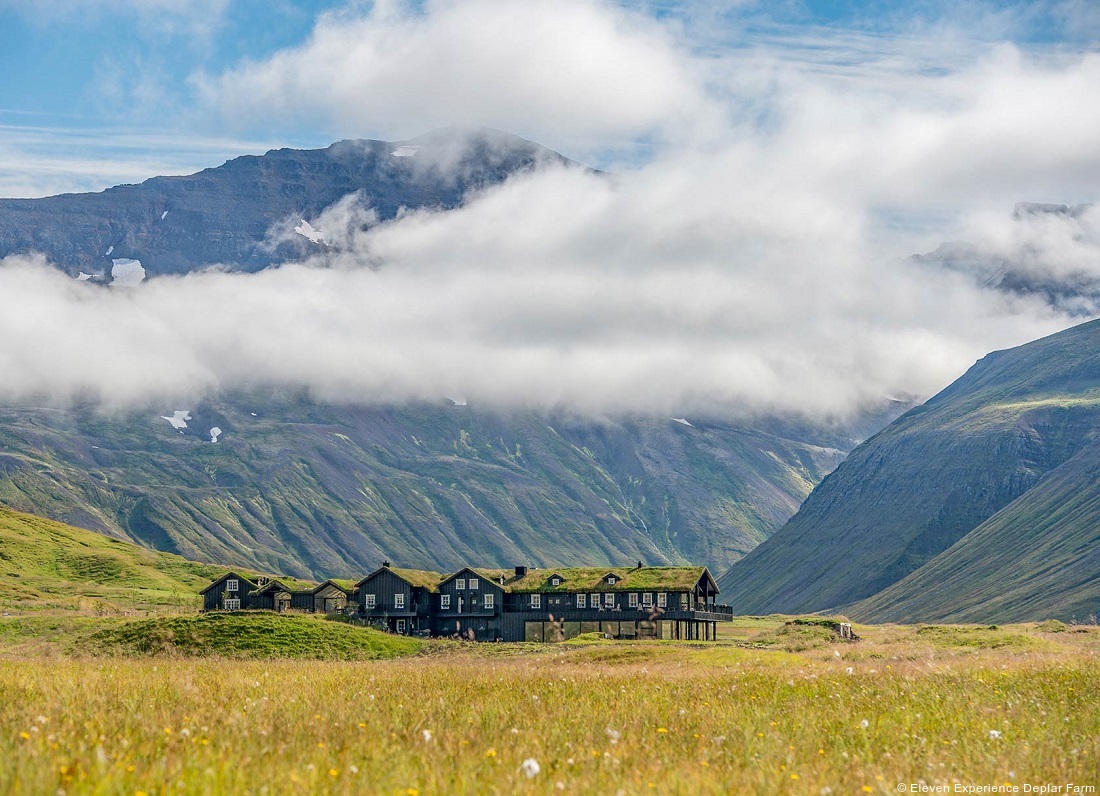 The turf-covered roofs on the exclusive Deplar Farm in remote northern Iceland are directly descended from traditional Icelandic architecture. They provide thick insulation against the cold while also blending into the landscape. Deplar Farm is ideal for travelers wanting luxury, style and outdoor adventures such as hiking, horseback riding, mountain biking and sea kayaking in the summer and heli-skiing, snowshoeing and spotting the Northern Lights in the winter.
Contact Artisans of Leisure to begin planning an exciting private tour of Sweden, Norway, Finland and/or Iceland that incorporates some of our favorite unique hotels in the Nordic countries.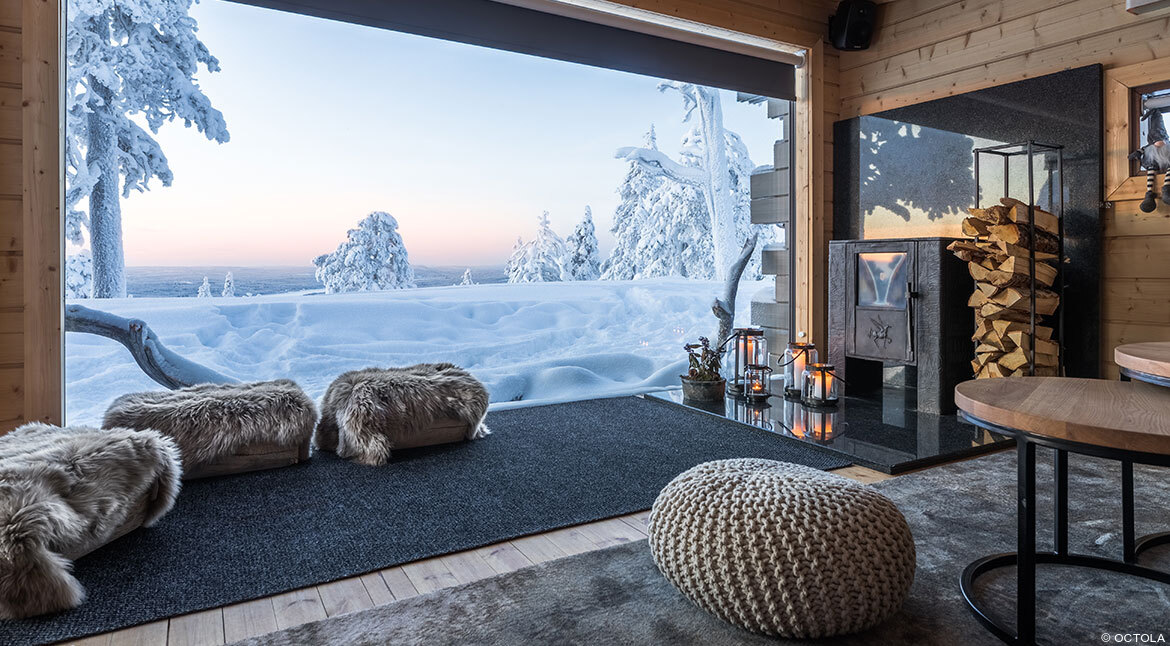 Destinations: Europe, Finland, Iceland, Norway, Scandinavia, Sweden
Tags: adventure travel, Arctic Bath, Arctic TreeHouse Hotel, Deplar Farm, Finland, ice hotel, Icehotel, Iceland, igloo hotel, Kakslauttanen Arctic Resort, Northern Lights, Norway, Norway tours, Nusfjord Arctic Resort, Octola, off-the-beaten-track, Scandinavia hotels, Scandinavian, Treehotel