Luxury Travel Newsletter
November 2018
Ireland: Luxury & Culture (interview)
Ireland is one of our most popular destinations. The country is best known for its spectacular beauty, iconic castle hotels, traditional culture, and quaint small towns and seaside villages. It also offers great farm-to-table cuisine, wonderful options for travelers interested in active touring, family fun, art, ruins and more. Artisans of Leisure arranges exclusive private tours throughout Ireland that include top local guides and the best luxury hotels. We also arrange unique, only-in-Ireland experiences and insider access throughout the country. Read about the best of Ireland in this feature with Artisans of Leisure founder Ashley Isaacs Ganz.

Read Ashley's top picks on our blog
View our private Ireland tours
Amazing Winter Getaways
Winter in North America is the perfect time to travel in many destinations around the world. Contact us to start planning a customized tour during the holidays or through the winter months.
Need inspiration? Here are some of our top picks for travel in January, February and March:
Just Back Singapore: Crazy Rich Asians, Architecture, Food & More
The recent film Crazy Rich Asians has drawn a lot of attention to Singapore. We have just returned from the fascinating island country, where we revisited our favorite locations and experienced the best of the country, including Gardens by the Bay, architectural highlights, Crazy Rich Asians filming locations, in-depth culinary touring and wonderful shopping.
Singapore combines perfectly with other destinations in Asia, such as Bali & Indonesia, Japan, Bhutan and Vietnam.

See the best of Singapore in this blog
What's Hot Now: Egypt, Jordan, Lebanon & Israel
Private tours in the Middle East are in incredibly high demand right now. The region is filled with bucket-list items, such as the Pyramids of Giza in Egypt, the Western Wall in Israel, Petra in Jordan, the Burj Al Arab in Dubai and the new Louvre Abu Dhabi. Artisans of Leisure provides the most experienced and well-connected guides in the region. We also arrange exclusive access and insider experiences, such as:
Private behind-the-scenes tours of the conservation center at the new Grand Egyptian Museum near the Pyramids of Giza in Egypt
Hard-to-get reservations on Egypt's top luxury Nile River cruises
Private culinary tours of Israel's best markets, neighborhoods and dining scenes
Seeing the best ruins, hiking in cedar forests and other highlights of Lebanon
Exclusive private Petra tours and 4WD tours in the otherworldly landscapes of Wadi Rum in Jordan
Sophisticated art and dining tours in Dubai & Abu Dhabi
Visit our Gallery page to see photos from our recent trips in the region, and contact us to customize a private Middle East tour based on your interests.
The Very Best of South Africa: Safaris, Luxury & More
South Africa is the perfect introduction to an African safari experience. Some of our favorite experiences in South Africa include food and wine touring in the Cape Winelands, incredible wildlife safaris in Kruger and Sabi Sand Reserve, whale watching and shark diving, spectacular Victoria Falls, coastal excursions to upscale beach areas, tours of the Kalahari Desert and in-depth cultural touring in Cape Town. For travelers who want a malaria-free region, we can offer great tours, including top luxury safaris. All of our tours include the best luxury safari lodges in South Africa.

View photos of some of our favorite places in South Africa
We've recently expanded our South Africa tours and safaris, and we're now offering more Africa tours than ever.
In the Press: Culinary Tours Around the World
We are consistently recognized for our ability to arrange private, creative culinary tours around the world, including meetings with top culinary experts, tasting tours, insider access, cooking lessons and more. Travel + Leisure magazine recently featured our Thailand culinary tours.
Some of our newest and most popular culinary tours include:
Our travelers love the customization of the tours to include many different types of experiences, depending on their interests, including market tours with local chefs, street food tours, cooking classes and reservations at difficult-to-book restaurants in places such as Tokyo and San Sebastian. We can also accommodate food allergies, intolerances and preferences. Read more on our Press page.
Contact one of our travel specialists to begin planning a private culinary tour.
We're Celebrating 15 Years and World's Best Tour Operator Award!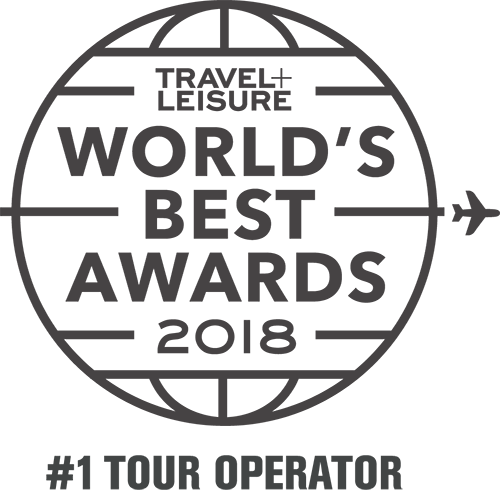 It's been a big year at Artisans of Leisure! We're celebrating our 15th anniversary, and we're still celebrating that Artisans of Leisure was voted the #1 World's Best Tour Operator in Travel + Leisure magazine's annual awards.
Thank you to our wonderful team of extraordinary travel experts and to our amazing travelers.
Amazing Feedback from Our Clients
Our tour was thoroughly enjoyable. I have recommended Artisans of Leisure to a number of friends. That may be my greatest show of appreciation.
No other tour company is comparable.
~ B.W., Rockville, MD
We love receiving feedback from our clients—click here to read more testimonials from our clients about their private Artisans of Leisure tours.

Private touring. Only the best hotels. Our world of expertise.