January 26, 2021
The Red Star Line Museum in Antwerp, Belgium
Between 1873 and 1934, more than two million Europeans immigrated to North America aboard Red Star Line ships.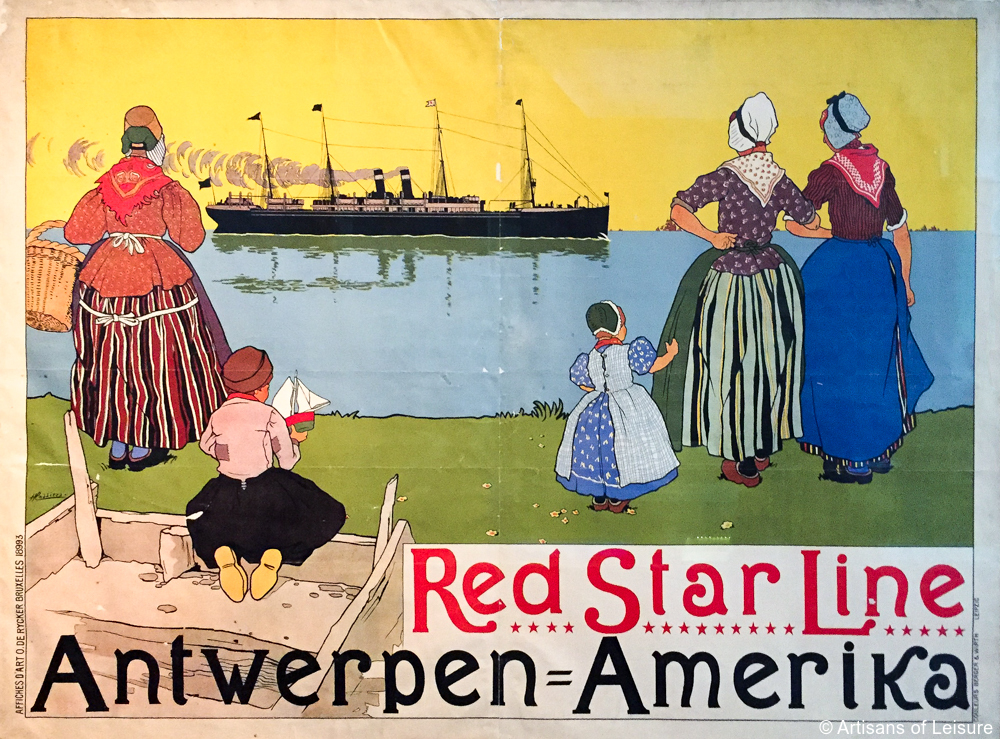 The cruise line's brick warehouses in Antwerp, Belgium—where passengers once waited to board the ships docked on nearby quays—now contain a museum dedicated to the history of the immigrants and their journeys.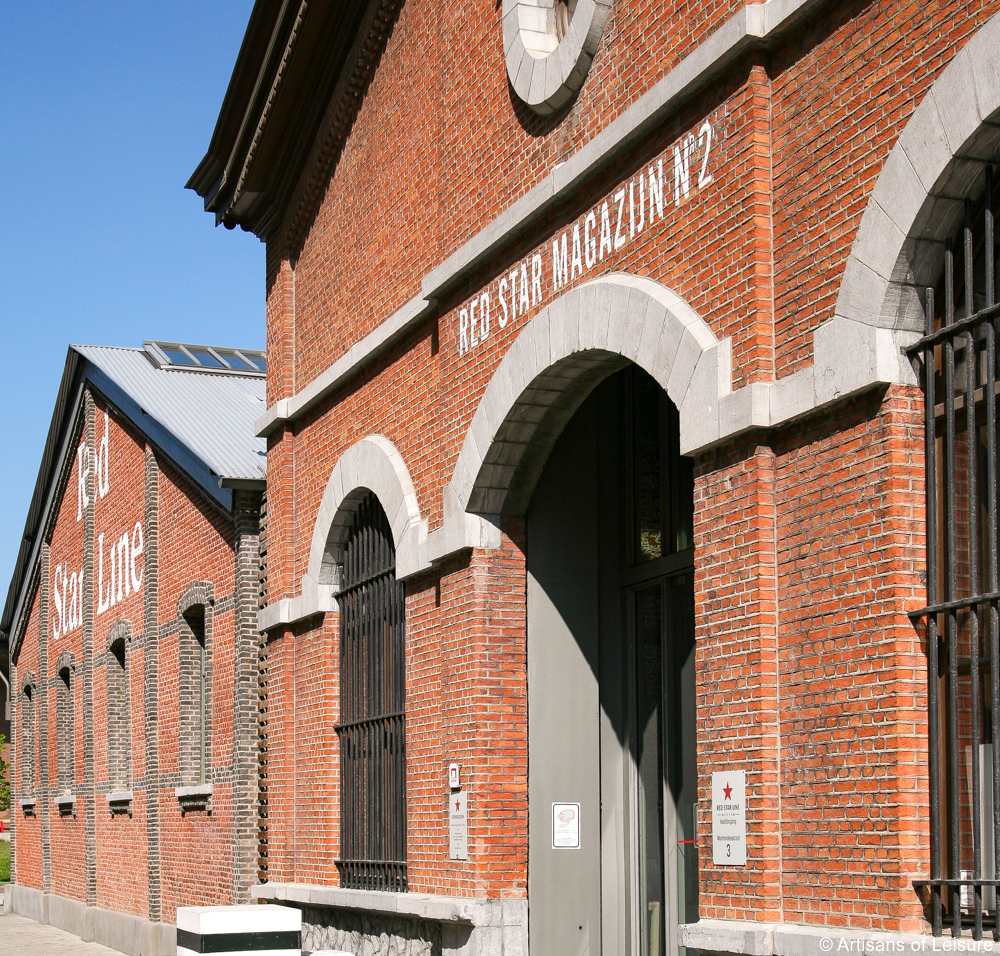 Among the most evocative items in the display cases at the Red Star Line Museum are the personal photos, letters and diaries of the immigrants, which reveal their dreams and challenges as they left their homelands in search of new lives in the USA or Canada.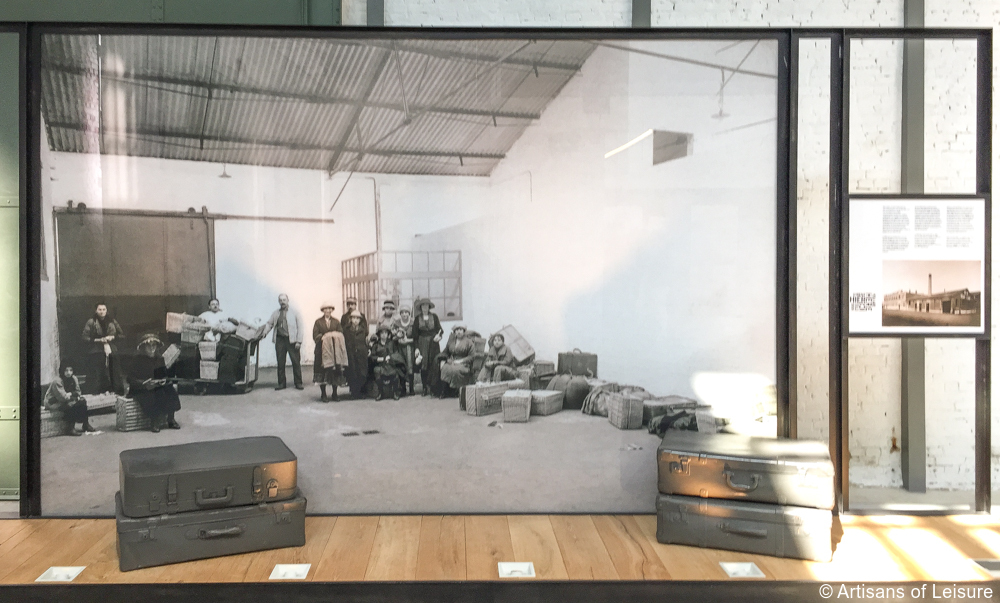 Approximately 25 percent of the immigrants who traveled on the Red Star Line were Jewish. One of the main exhibitions follows a typical journey for them: departing Warsaw by train, boarding a Red Star Line ship in Antwerp, experiencing life aboard the ship and arriving at Ellis Island.
Physicist Albert Einstein, composer Irving Berlin and photographer Edward Steichen are among the notable passengers who traveled on the Red Star Line.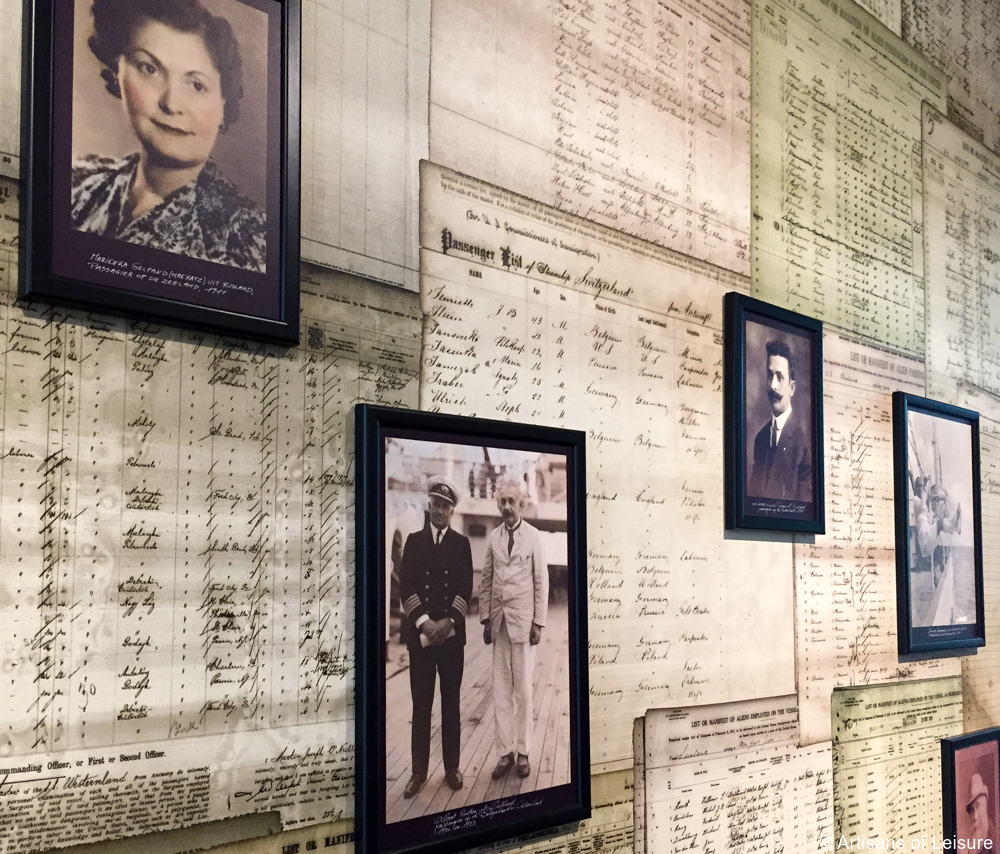 Photos of ship interiors and a cross-section of a model ship reveal the different decks of a typical Red Star Line steamer, from the crowded sections in steerage to the well-appointed first-class cabins and public areas.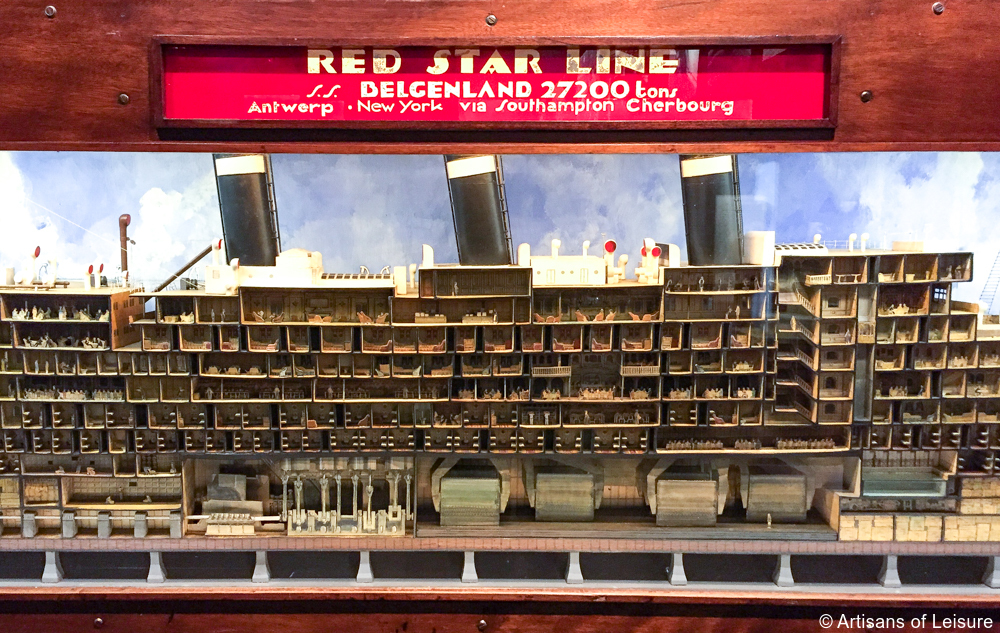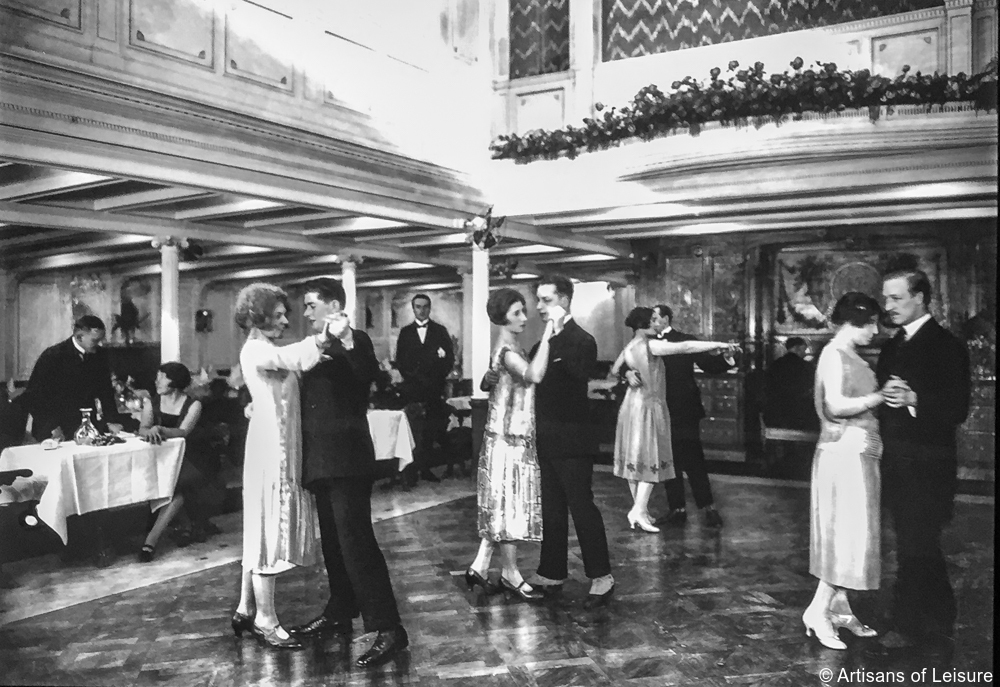 Other items from the long-defunct shipping line help paint a vivid picture of shipboard life (including that of leisure travelers) at the time.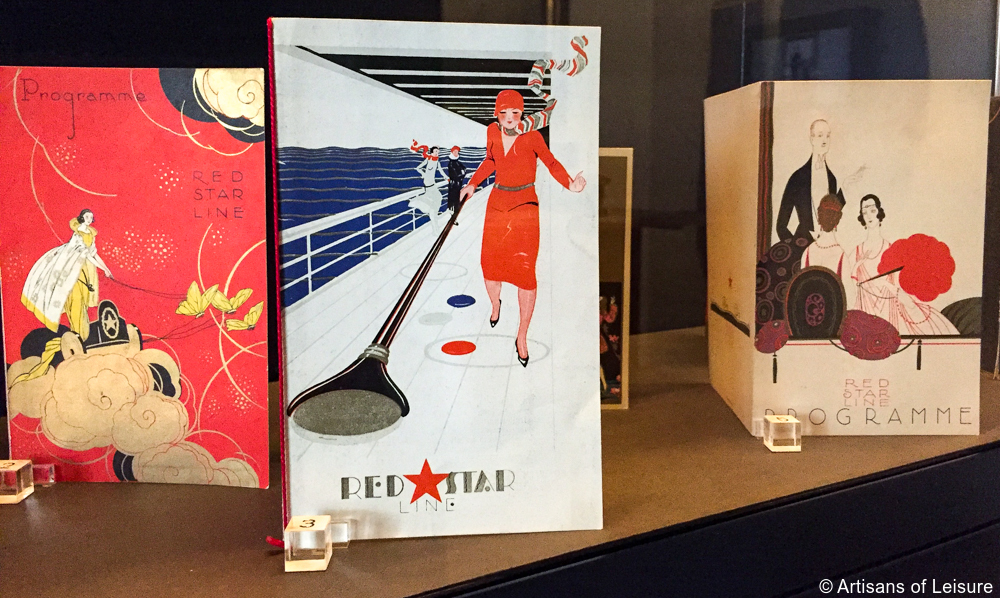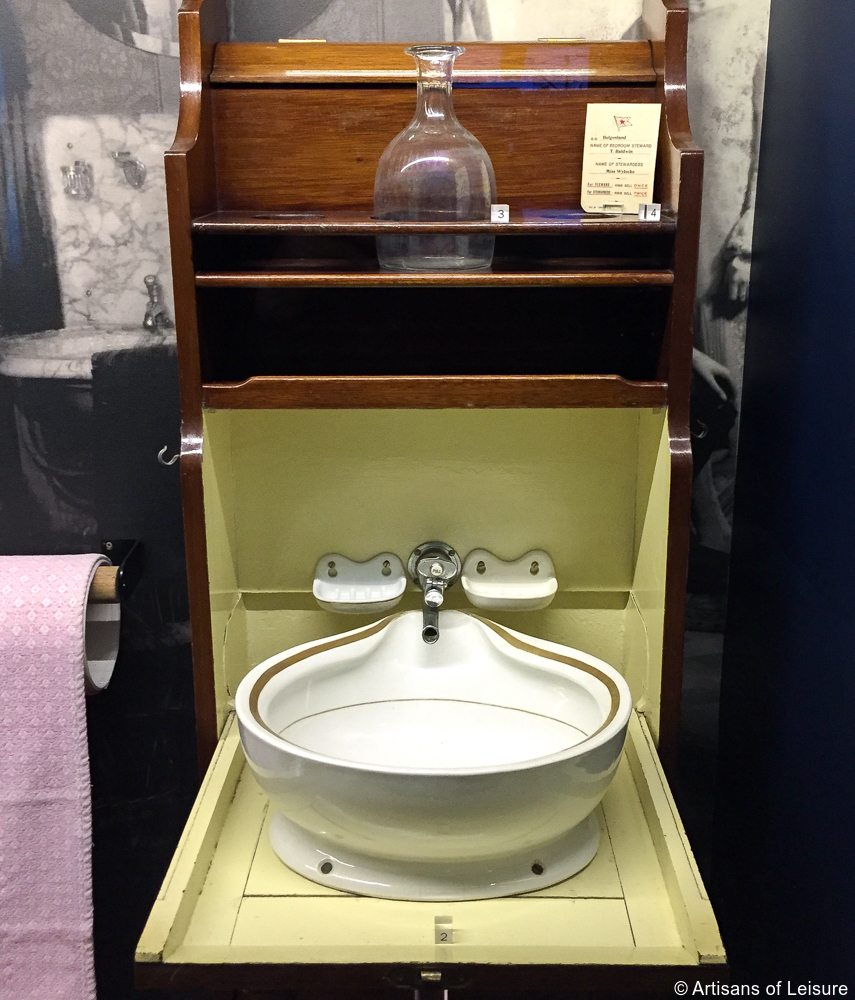 The Red Star Line Museum also provides an overview of human migration in general, from prehistory to today, helping place the cruise line's role in a global context.
An observation tower rises above the museum, offering views of the docks and the Scheldt River, which connects to the North Sea and the world beyond.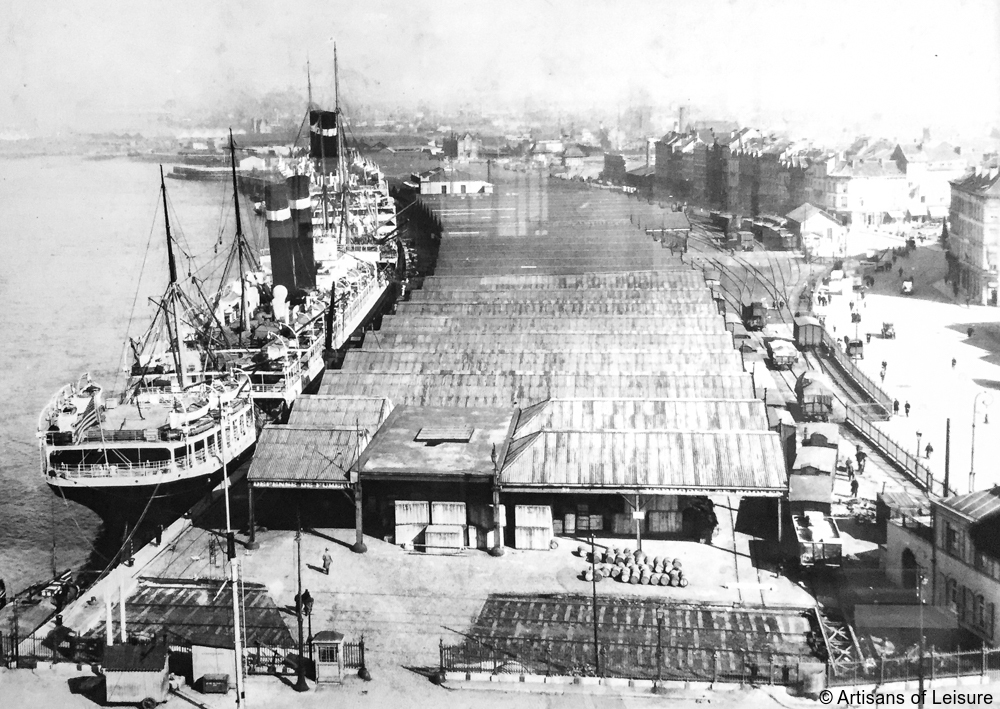 Travelers interested in immigration, family history and genealogy will enjoy a visit to the Red Star Line Museum in Antwerp, whether their ancestors passed through the city or not.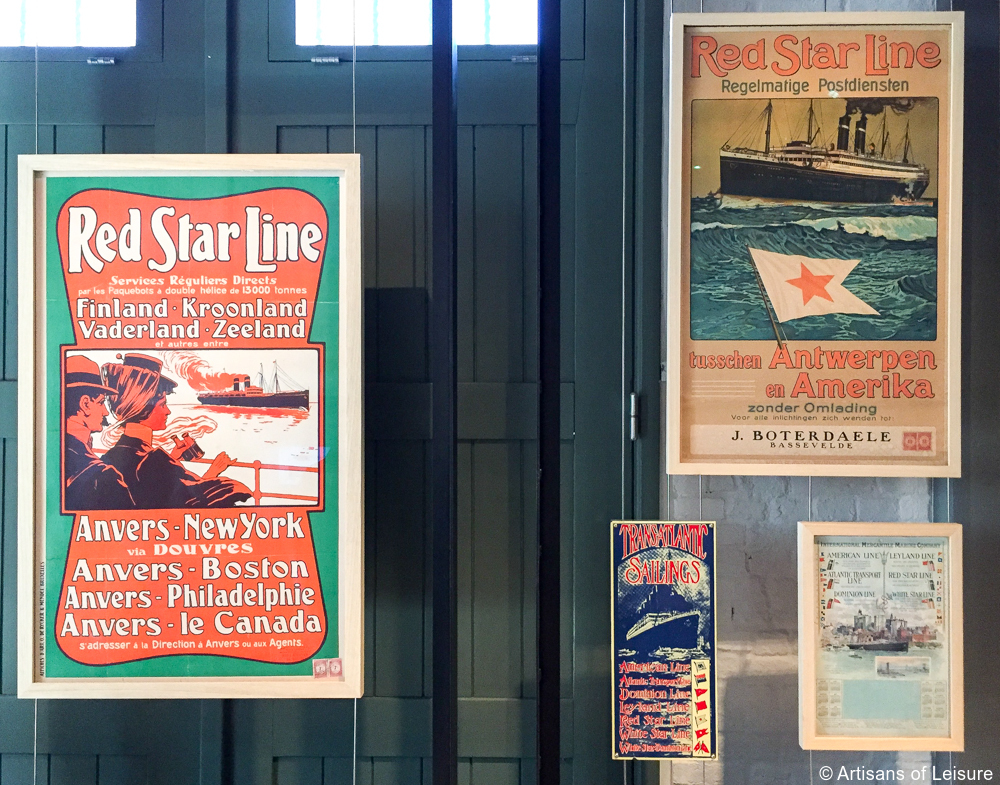 Artisans of Leisure can arrange a visit to the Red Star Line Museum as part of a private Belgium tour. We can also arrange in-depth genealogy touring and family heritage activities in destinations around the world.
Tags: Antwerp, Belgium, Belgium tours, cruise, family heritage tours, family history, genealogy, history, Jewish, Jewish history, museums, travel