November 4, 2022
Just Back: A Luxurious Family Tour of Scotland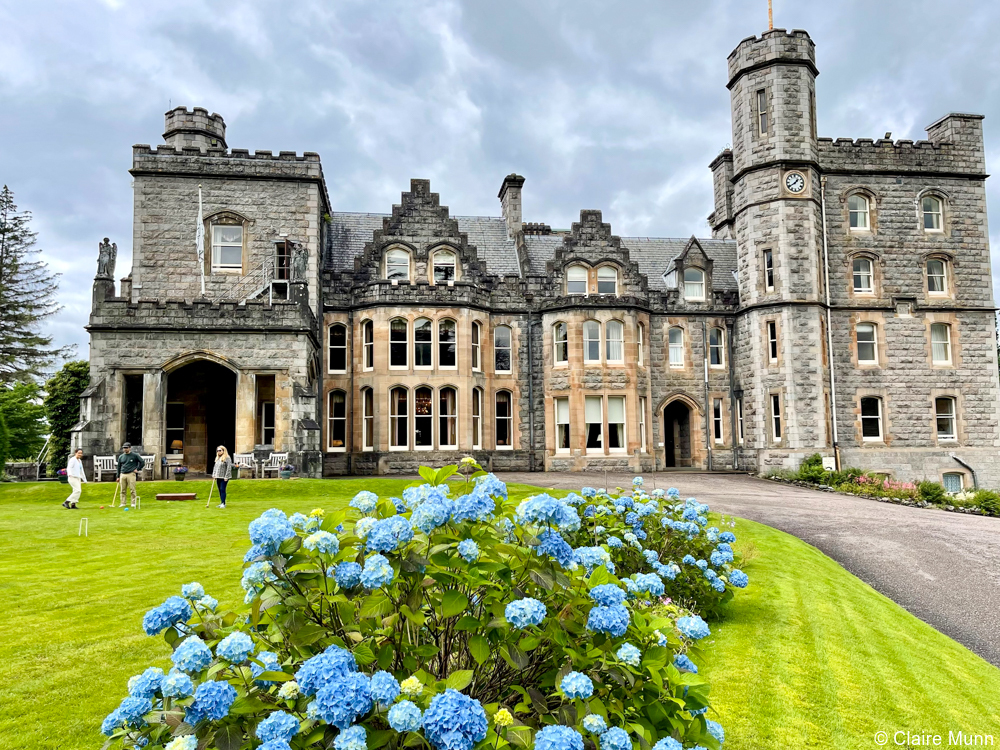 Scotland is a wonderful destination for anyone wanting incredible scenery, interesting cultural touring and luxurious hotels full of local character. It's also a great destination for families, with a variety of private touring options and activities to suit all interests and luxurious family-friendly hotels and resorts.
Artisans of Leisure travel specialist Claire Yearwood Munn recently returned from a luxurious family tour of Scotland that combined time in Edinburgh with the Scottish Highlands and Gleneagles in Perthshire. Read more about her trip and favorite places and experiences that can be incorporated into any Artisans of Leisure private luxury Scotland tour.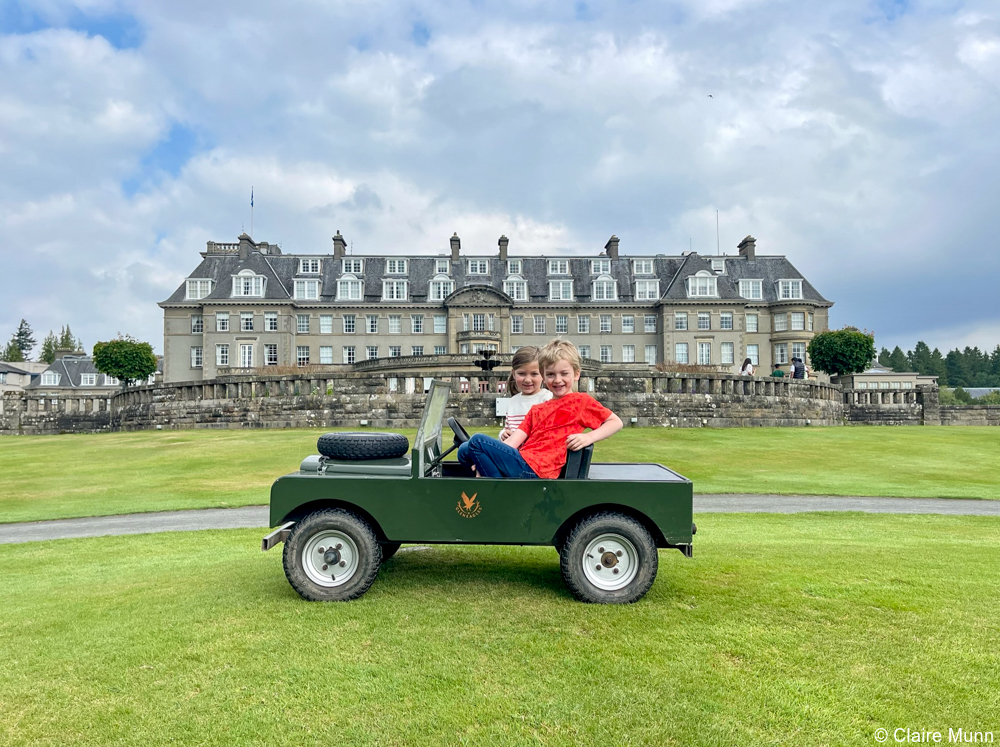 Q: How did your family decide on Scotland?
A: This was a multigenerational trip, and we wanted a destination that everyone would be excited about, from the little ones who love fairytale castles and horses to the adults who love history, photography and whisky. We also have family ancestry in Scotland, and it's been on all our must-visit lists for a long time.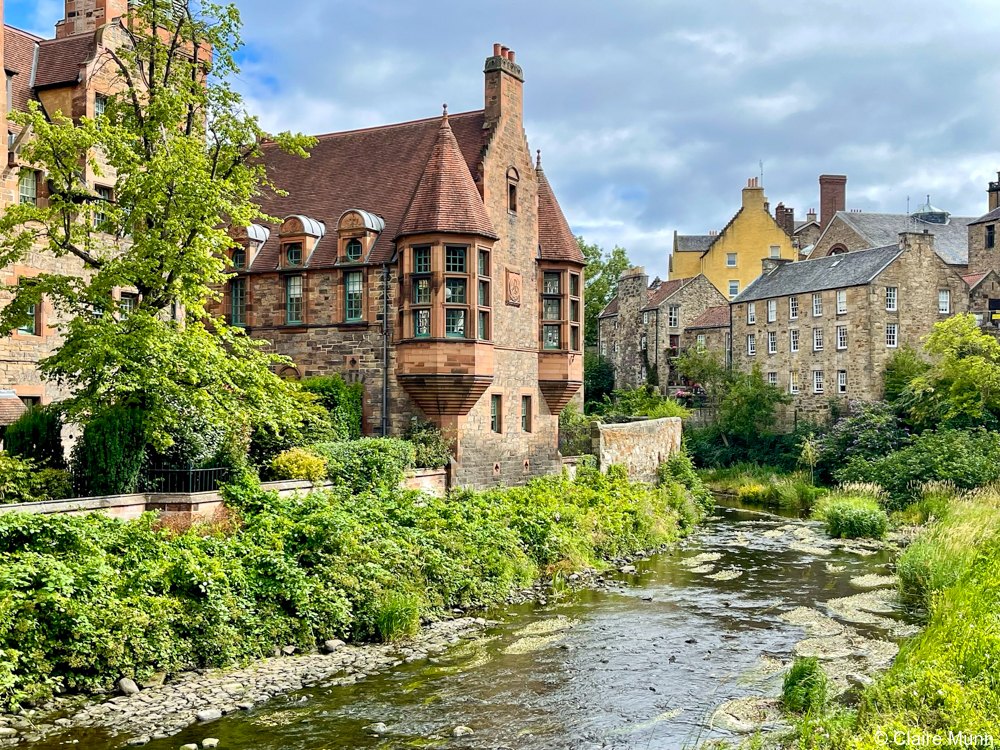 Q: Where did you go?
A: We started in Edinburgh, transferred to Glencoe in the western Highlands and finished with five days at the legendary Gleneagles resort in Perthshire.
Q: What were some of the highlights of private touring in Edinburgh?
A: Edinburgh is such a beautiful city, with a fascinating history and a gorgeous setting. Built between remnants of ancient volcanoes and the coast of the Firth of Forth, it's incredibly atmospheric. The calls of the seagulls are a reminder you're near the sea. I enjoyed exploring different neighborhoods such as the Old Town, New Town and Dean Village…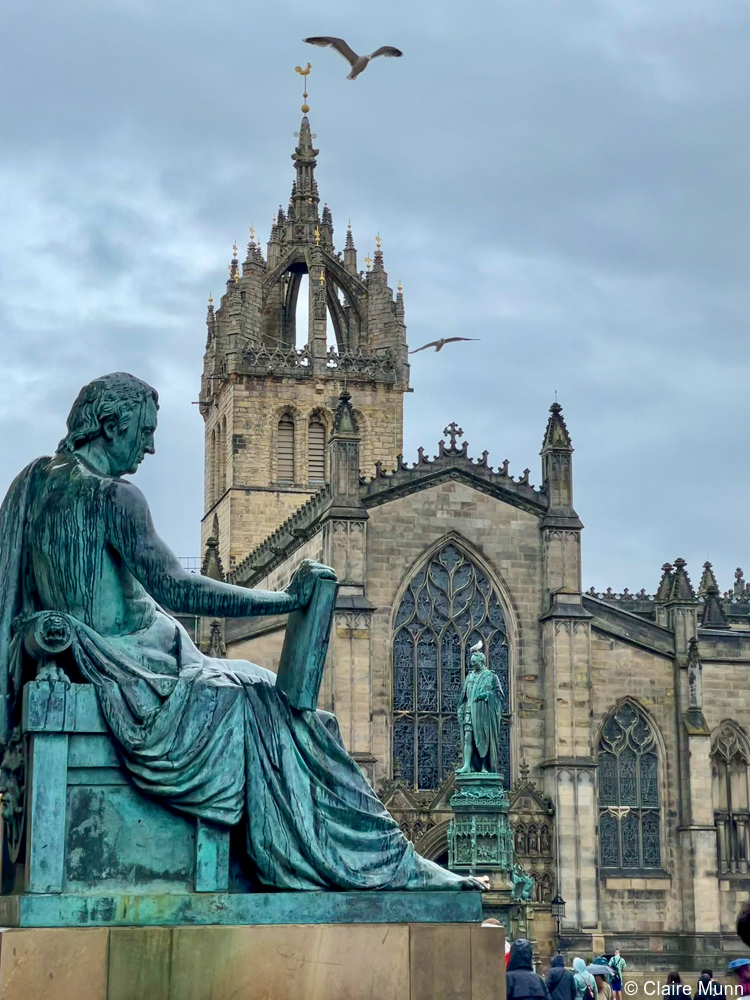 …and peeking down the wynds (alleys) and closes (paths leading to courtyards).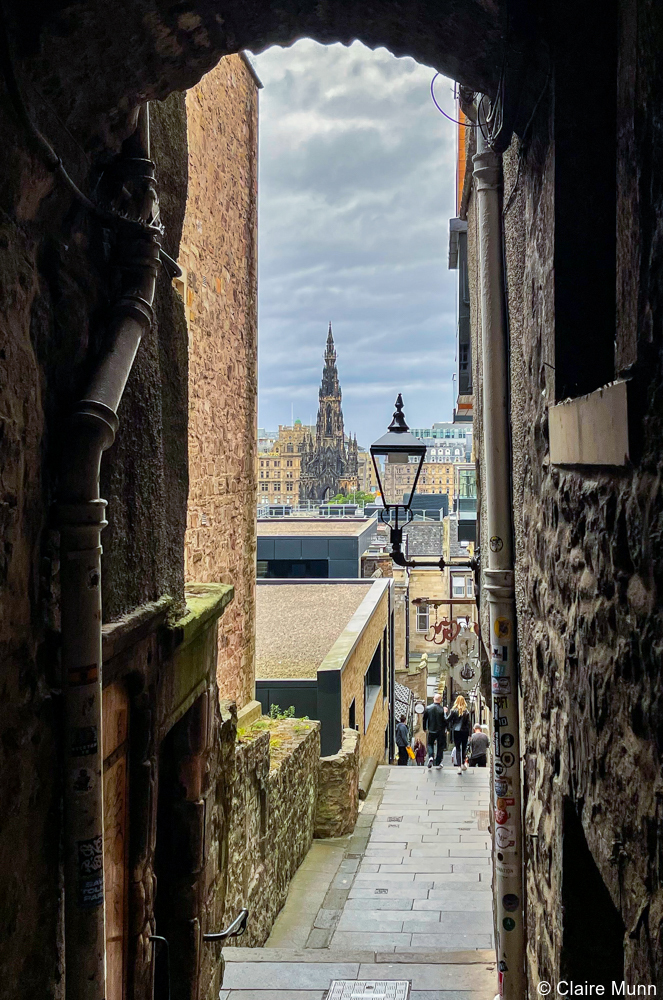 The variety of well-preserved architectural styles contribute to the city's designation as a UNESCO World Heritage Site.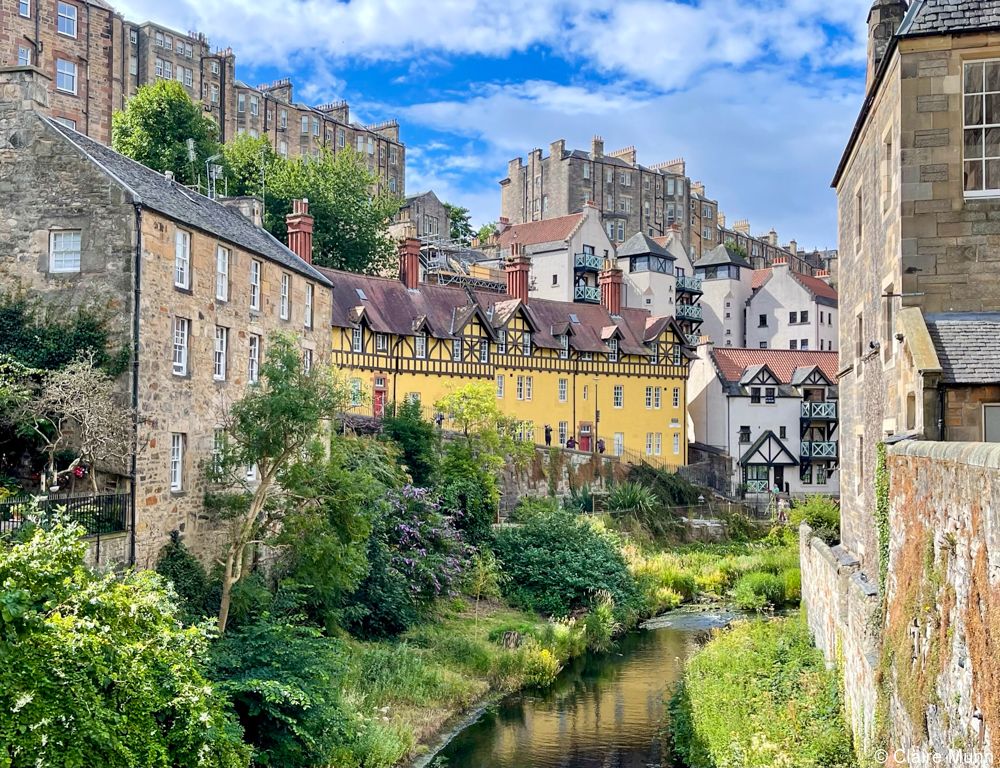 Princes Street Gardens, with its roses and views of Edinburgh Castle, is a favorite spot for a walk.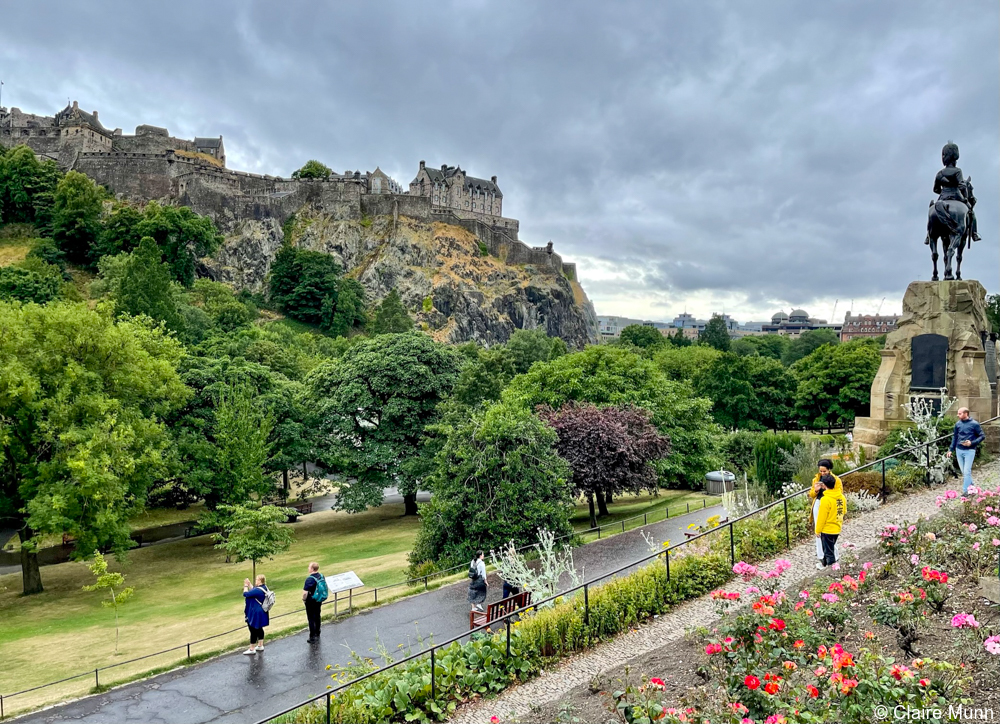 Edinburgh has great upscale shops and a well-deserved reputation as a foodie destination, with a fantastic variety of restaurants.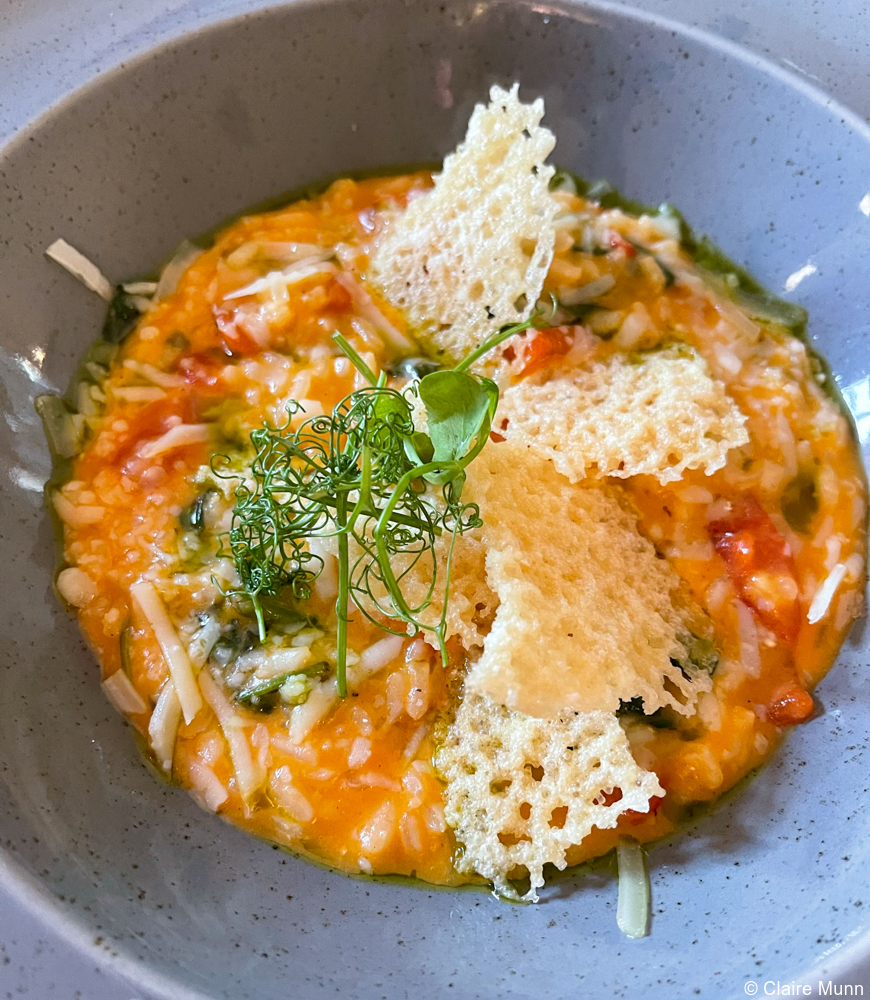 Daily life along the Royal Mile, the thoroughfare that runs from Edinburgh Castle to the Palace of Holyroodhouse.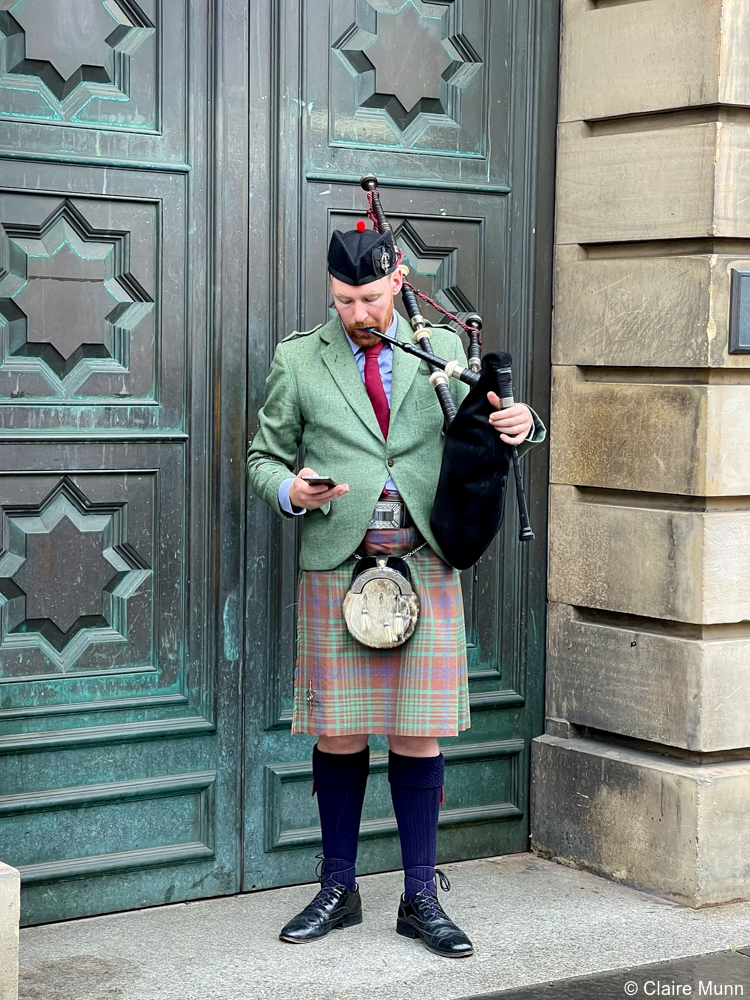 Favorite touring options include Edinburgh Castle, the National Gallery and the Royal Yacht Britannia. A highlight for me was touring the Palace of Holyroodhouse. Adjacent to the romantic ruins of a medieval abbey, the 16th-century palace is the British royal family's official residence in Scotland.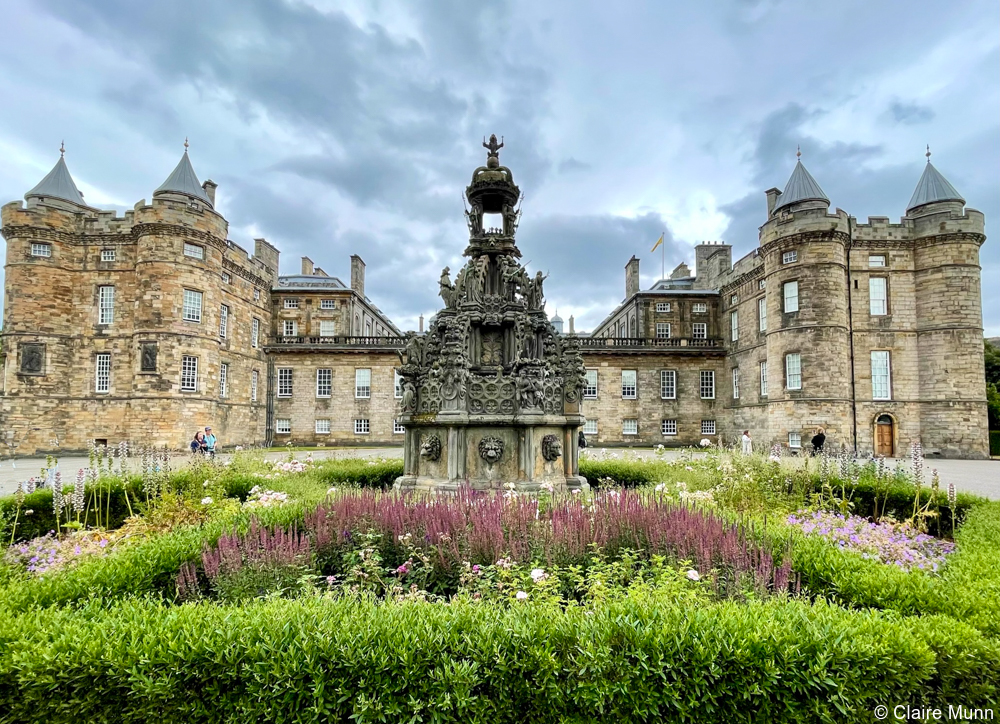 It has impressive State Rooms with an outstanding fine and decorative arts collection. Visitors can see rooms used by Queen and other members of the royal family when they're in residence.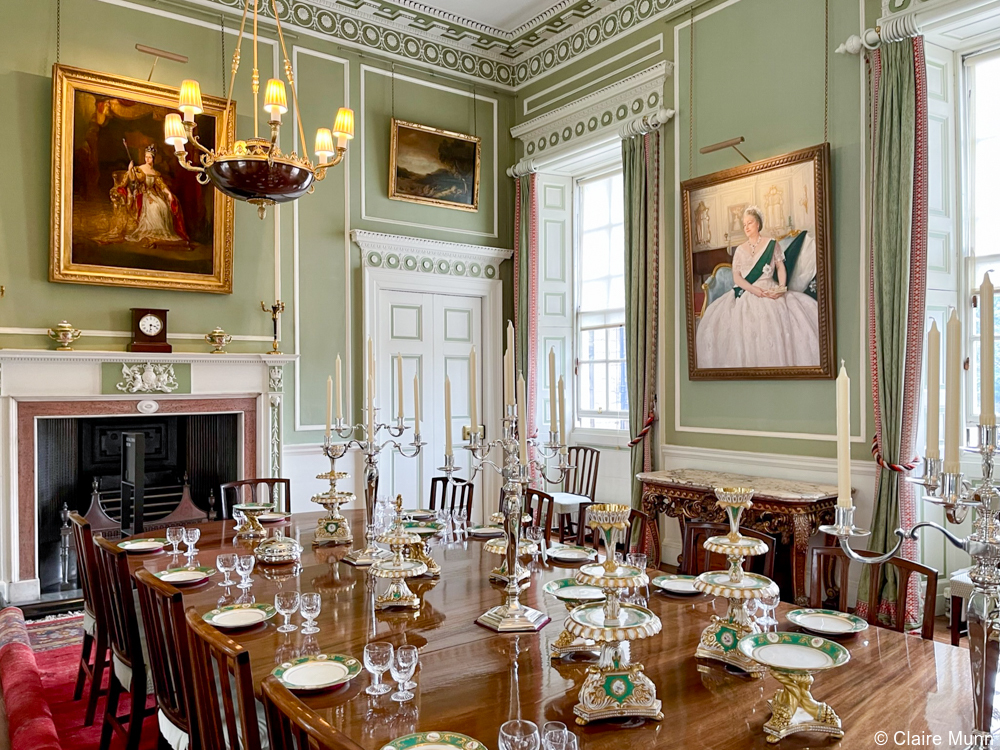 Holyroodhouse is famous for being the home of Mary, Queen of Scots. Visitors can tour the historic apartments where so much drama and tragedy played out during her reign.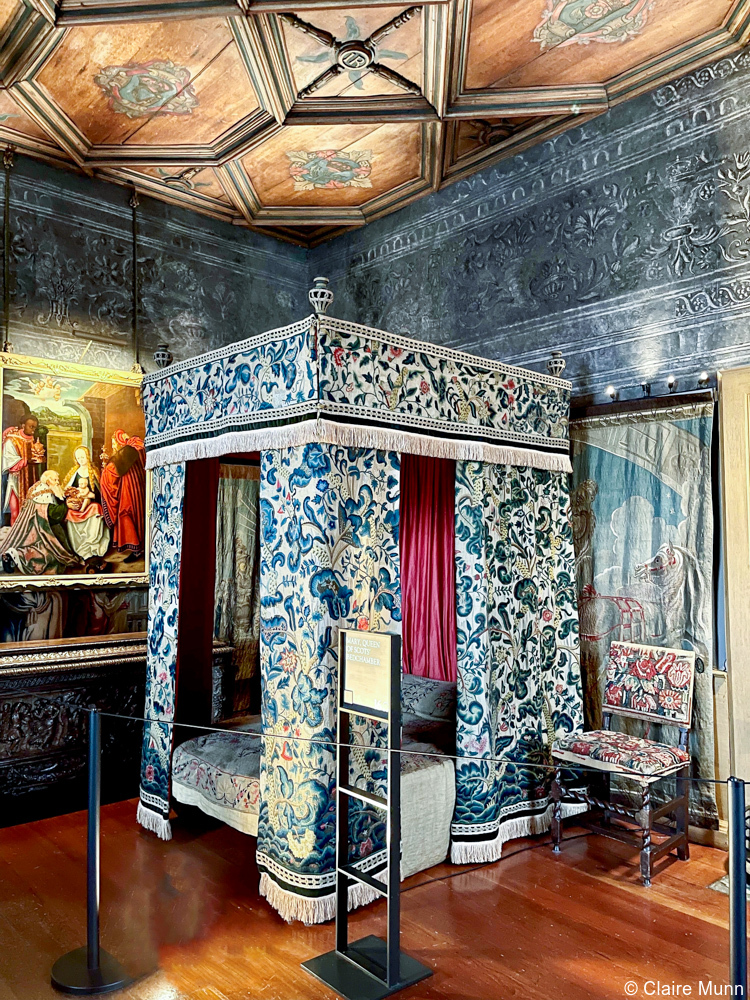 Upon request, Artisans of Leisure can arrange exclusive after-hours tours of the palace, including rooms not open to the general public.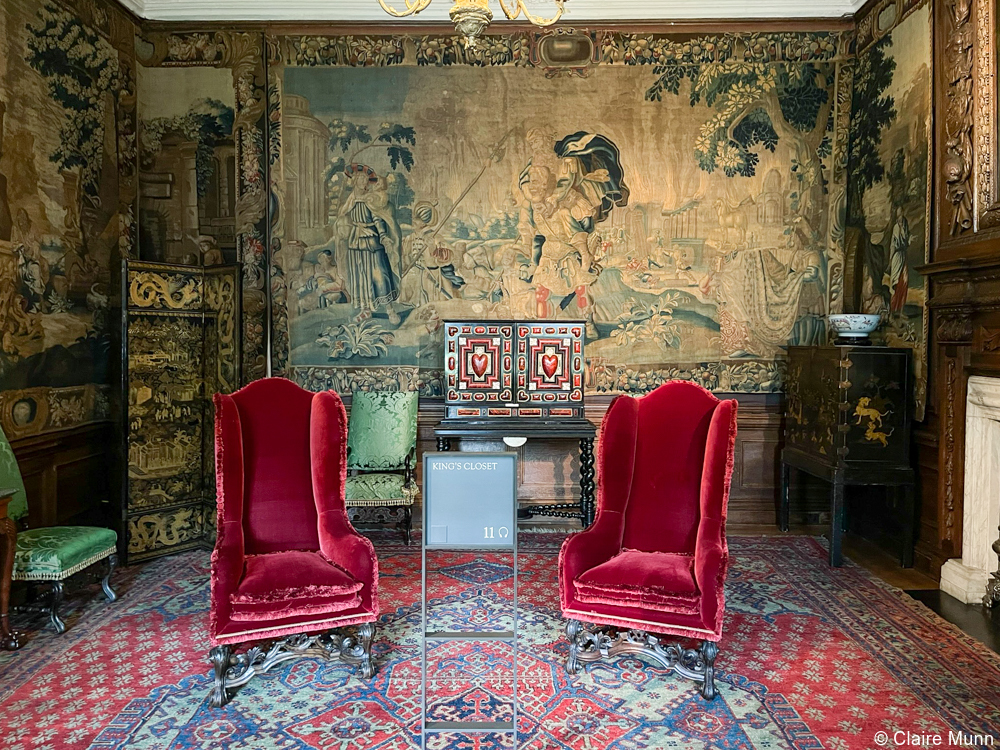 One afternoon, I took a private excursion to Culross, an incredibly well-preserved 17th-century village on the Firth of Forth near Fife.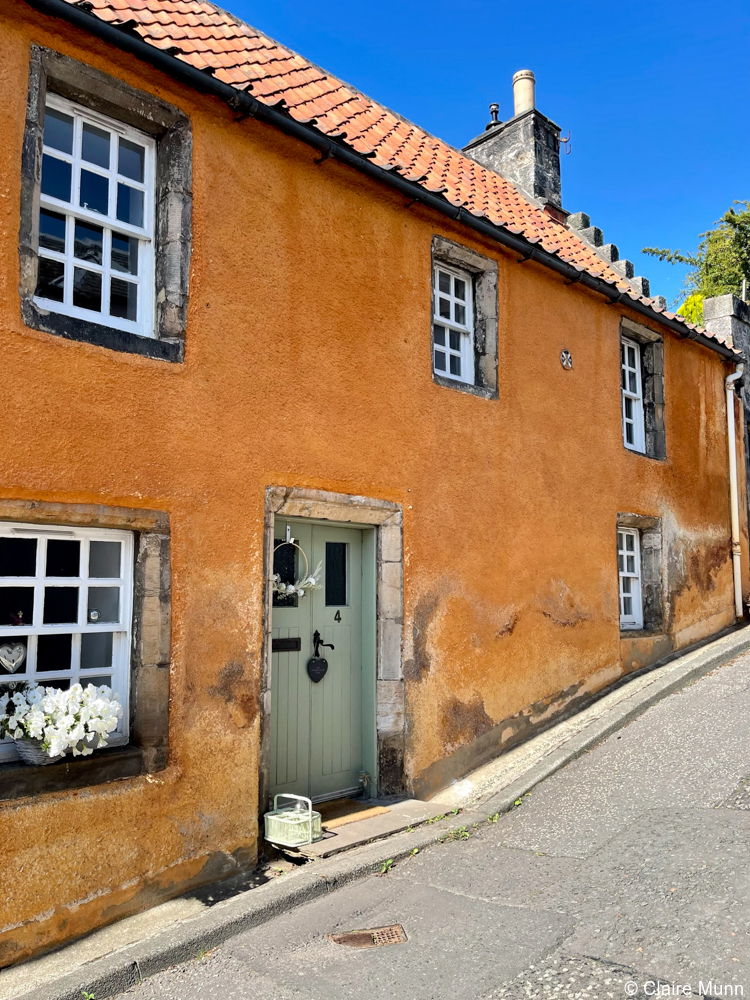 Visiting Culross (pronounced Coo-riss) feels like stepping back in time. The picturesque cobblestone streets, quaint cottages with red slate roofs and a town square with a mercat cross (a monument dating from the Middle Ages that denoted a village's right to hold a regular market) contribute to the frozen-in-time quality.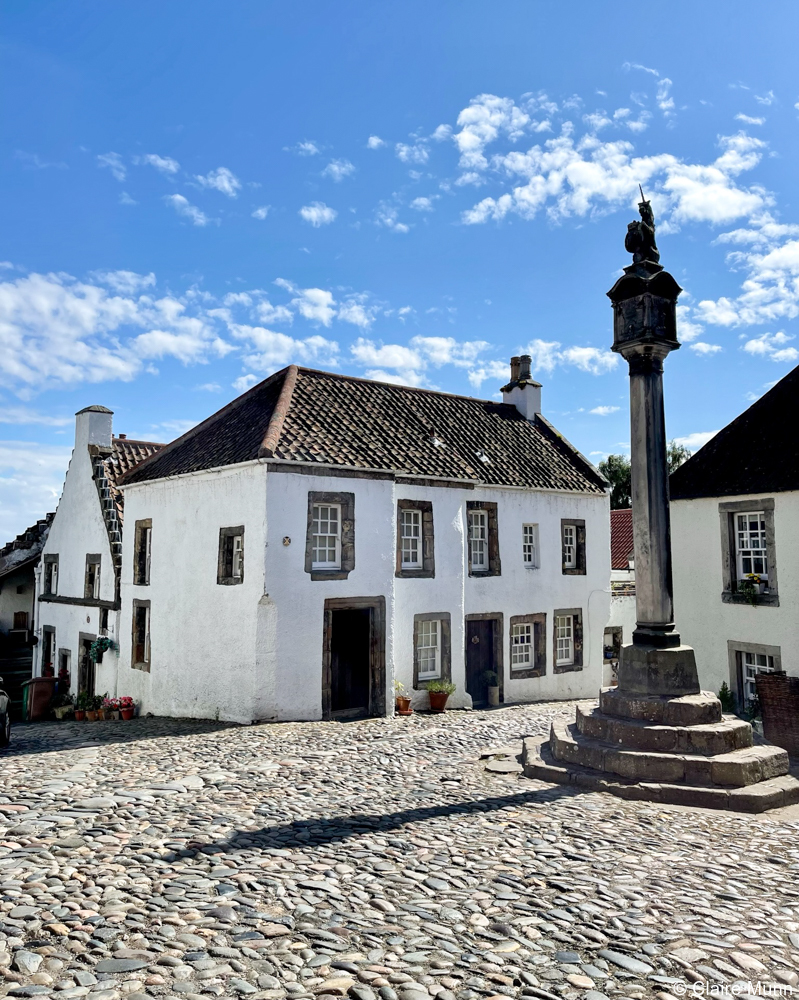 The Scottish National Trust maintains many buildings, but the village is still home to over 2,000 people. A highlight is the ochre-colored Culross Palace, a well-preserved merchant's house.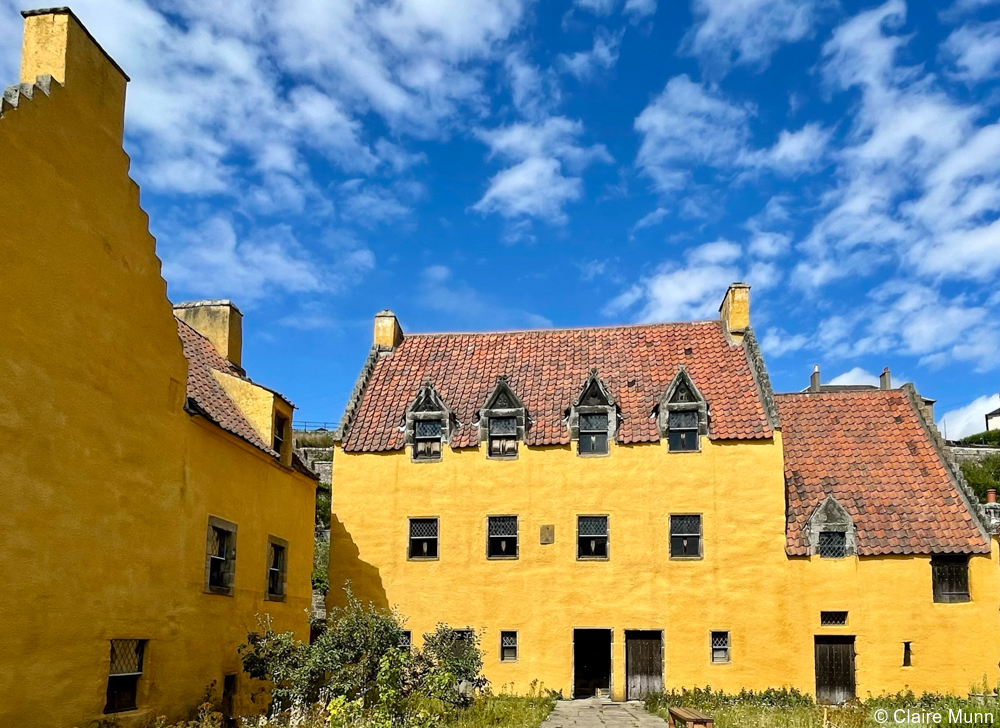 The 17th-century interiors are evocative of daily life in a Scottish burgh hundreds of years ago.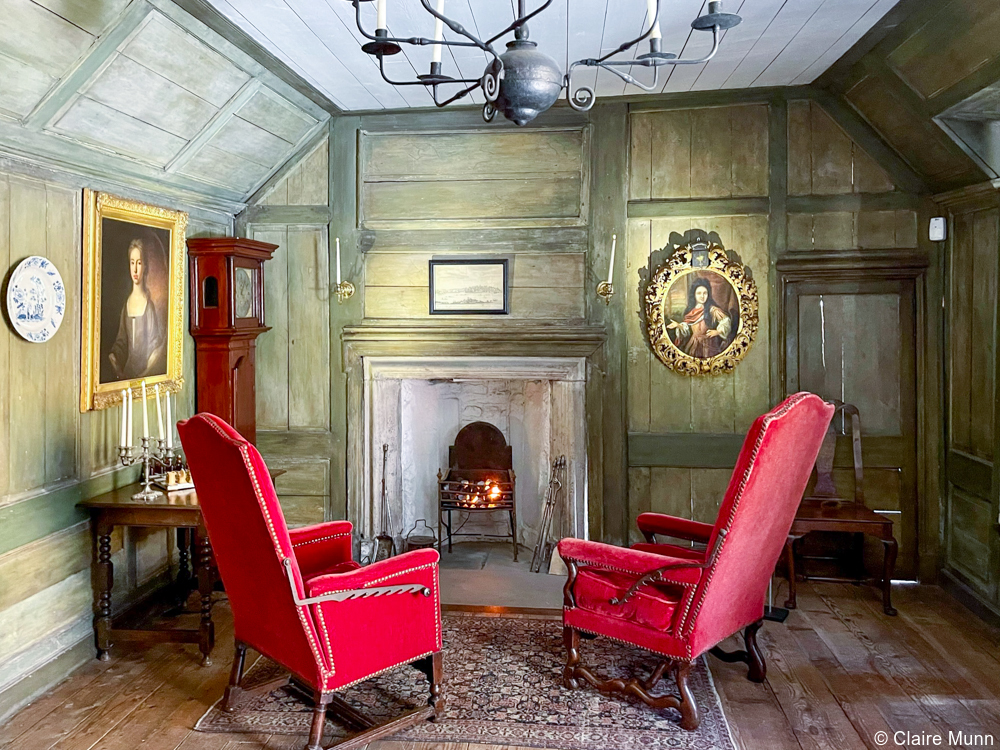 The terraced gardens behind the house are a recreation of the 17th-century originals with vegetables, herbs, flowers and fruit trees.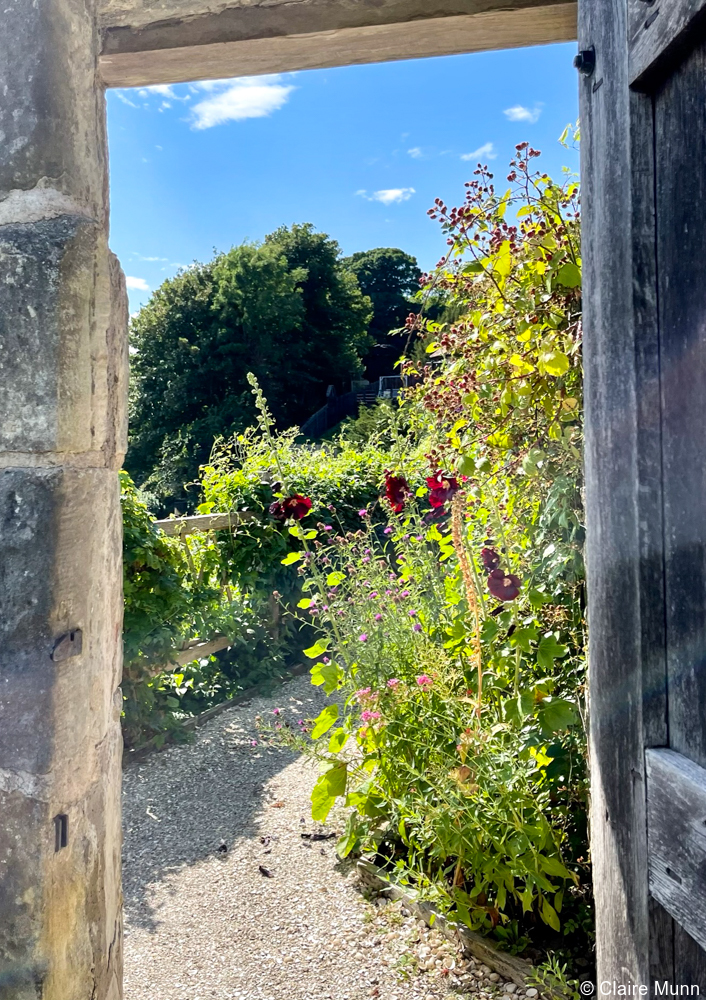 Fans of the Outlander tv series will recognize Culross as a major filming location in the first season.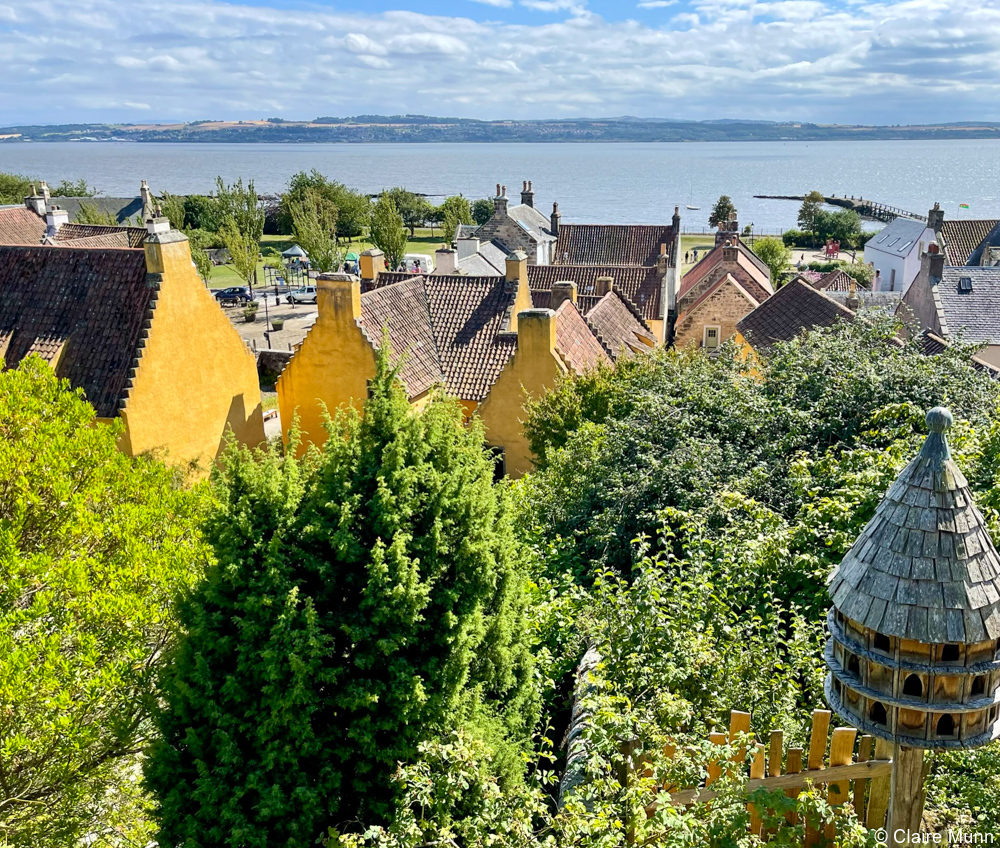 Q: What's not to miss in the western Highlands around Glencoe?
A: The dramatic scenery around Glen Coe is stunning. We spent an entire day exploring the otherworldly landscapes.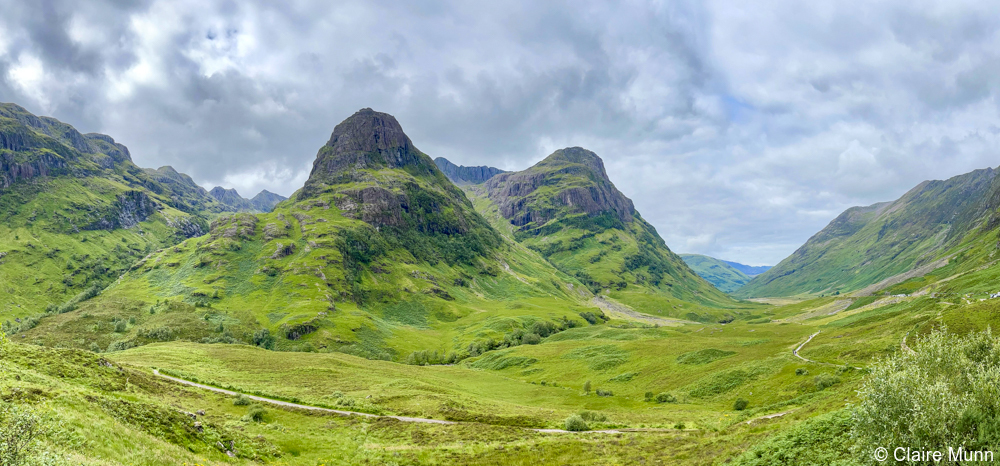 Highlights included Ballachulish, Glen Etive, Rannoch Moor and the mountain pass by the Three Sisters of Glen Coe.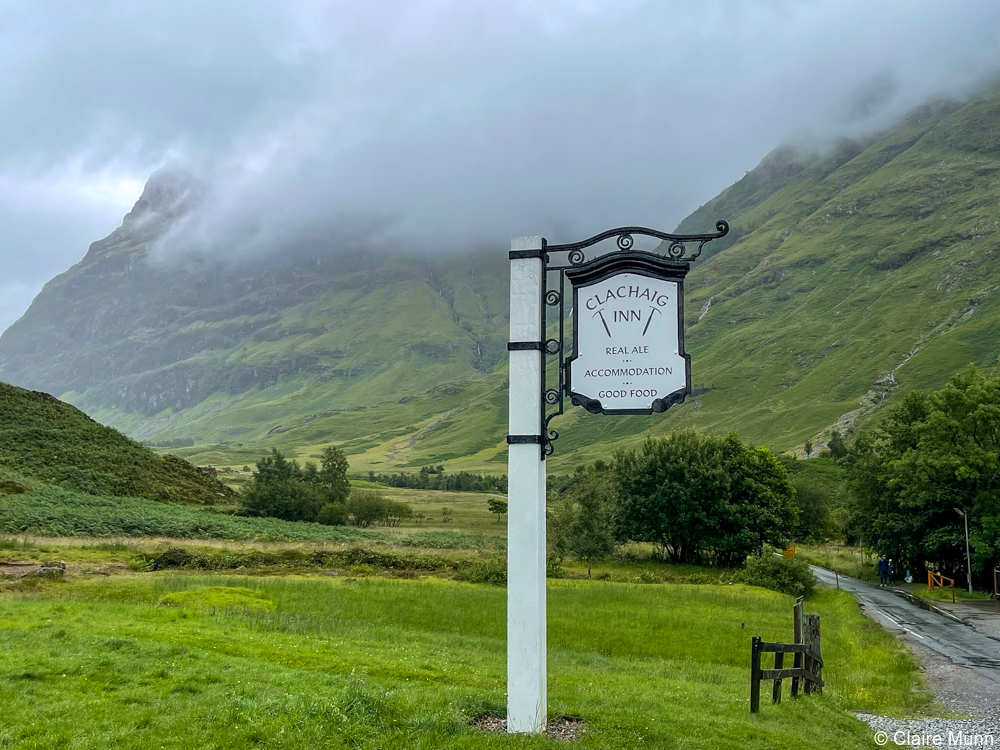 Our guide pointed out this white cottage and said, "if it ever goes on the market, it'll be a barn fight to get it." We all want to join the barn fight and retire here.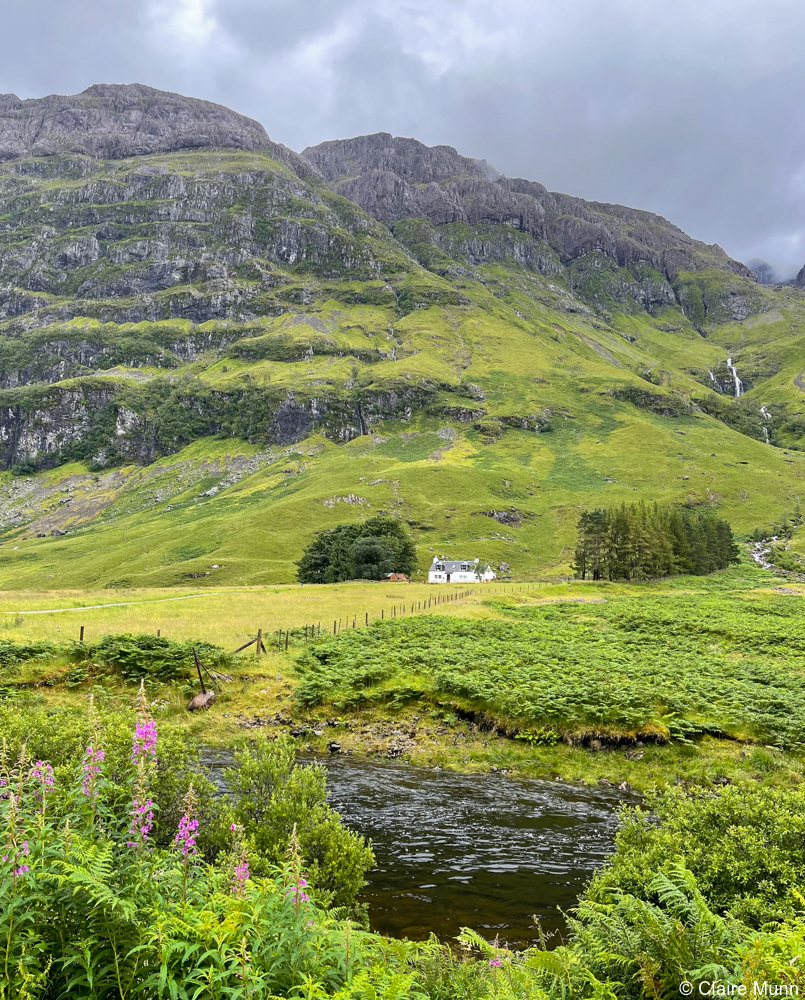 Glen Etive was a notable filming location in Skyfall, featuring James Bond and M (played by Daniel Craig and Judi Dench). All that's missing in this image is 007 and his Aston Martin.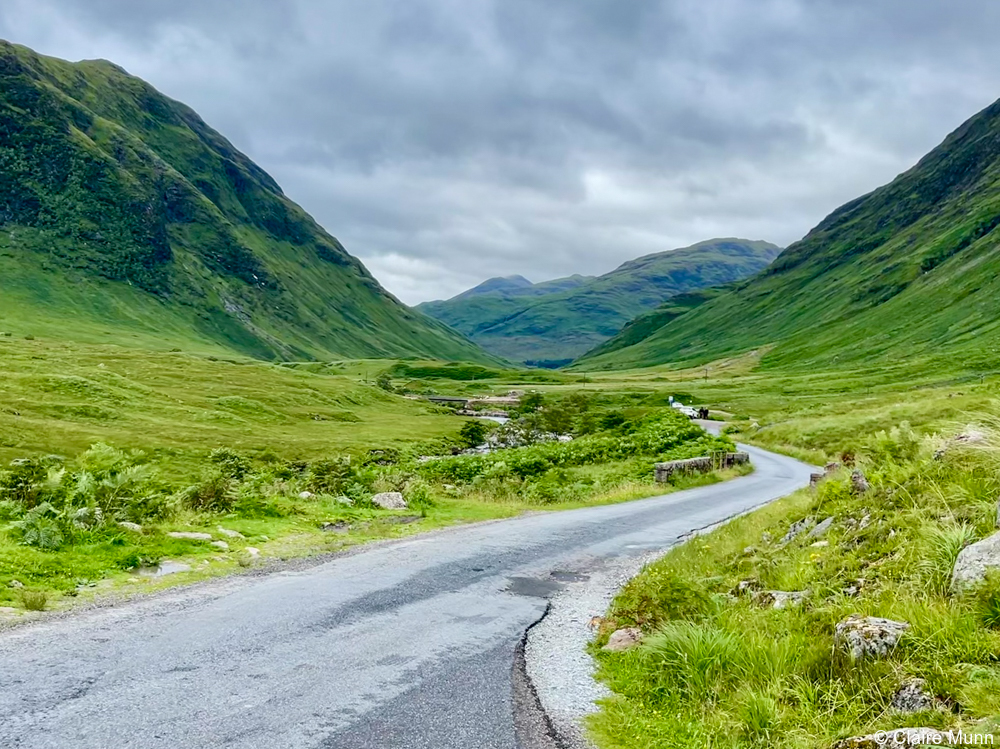 Ian Fleming's childhood home (not open to the public) is nearby.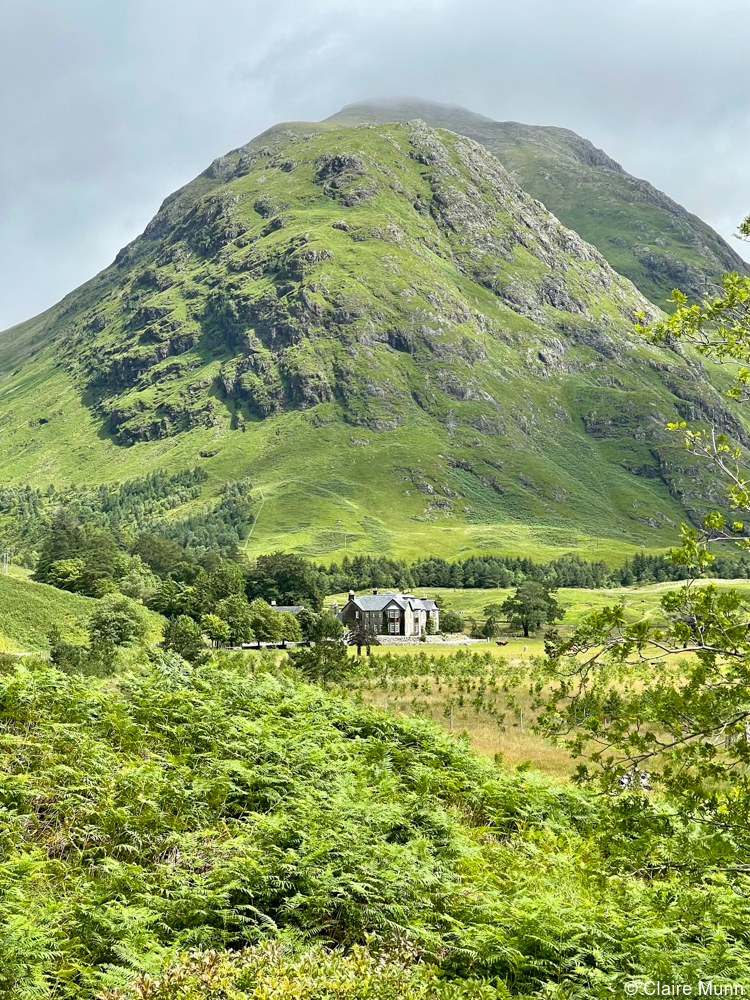 One day, we took a private excursion to Oban along the dramatic west coast.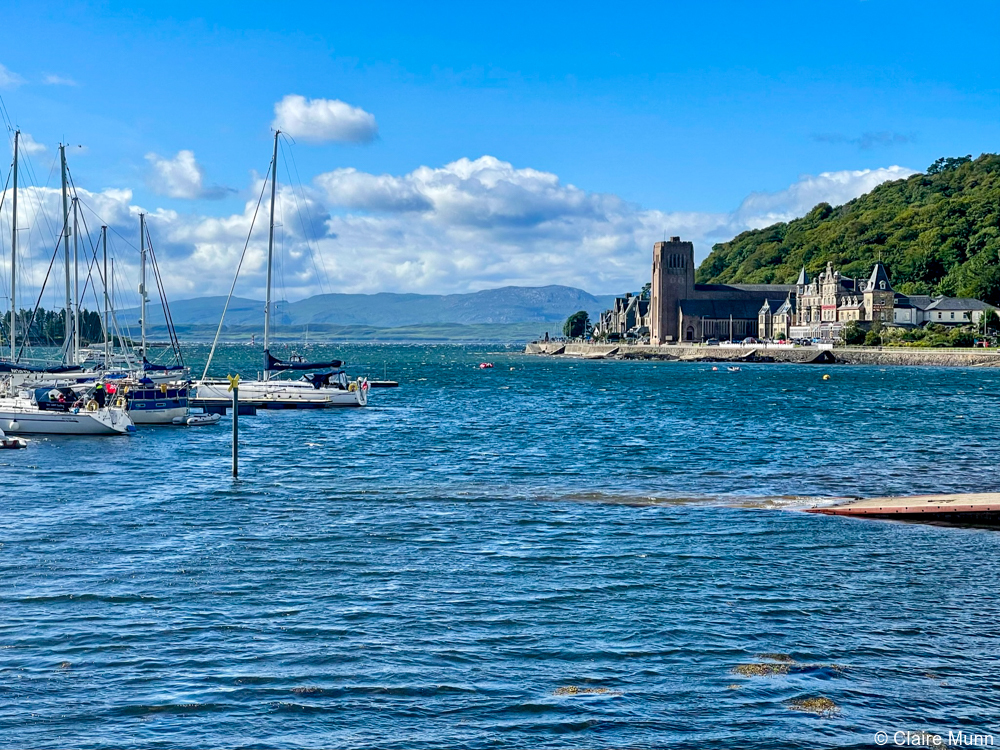 We had a tour and a tasting at the Oban Distillery, a small historic distillery known for its 14-year-old malt.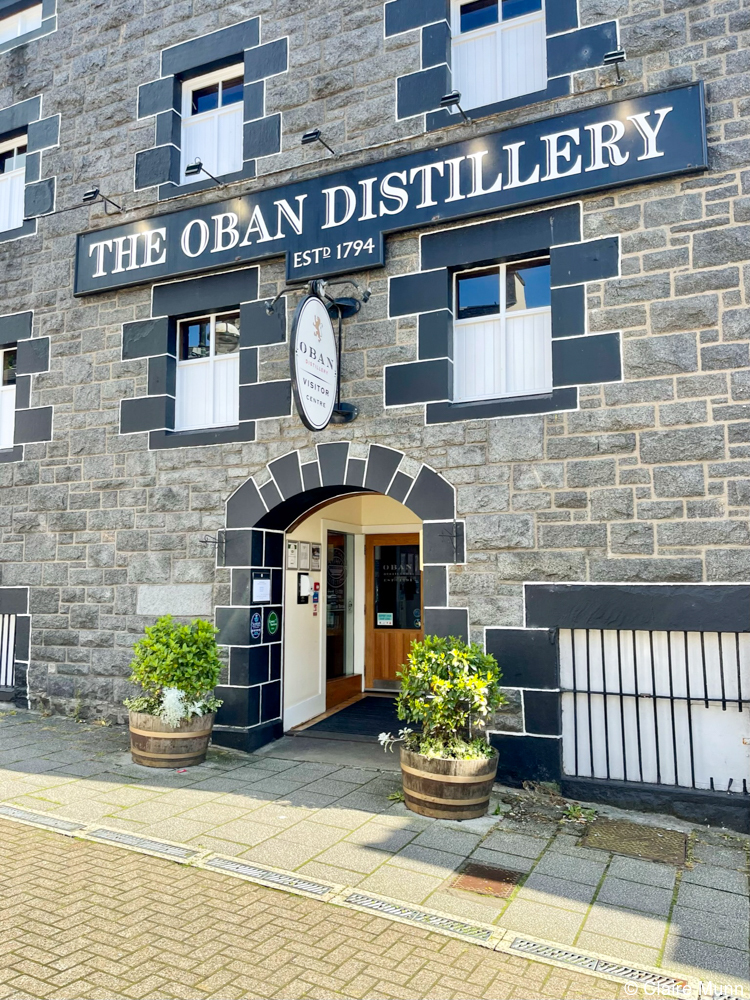 Artisans of Leisure can arrange exclusive whisky tours of top distilleries around the country.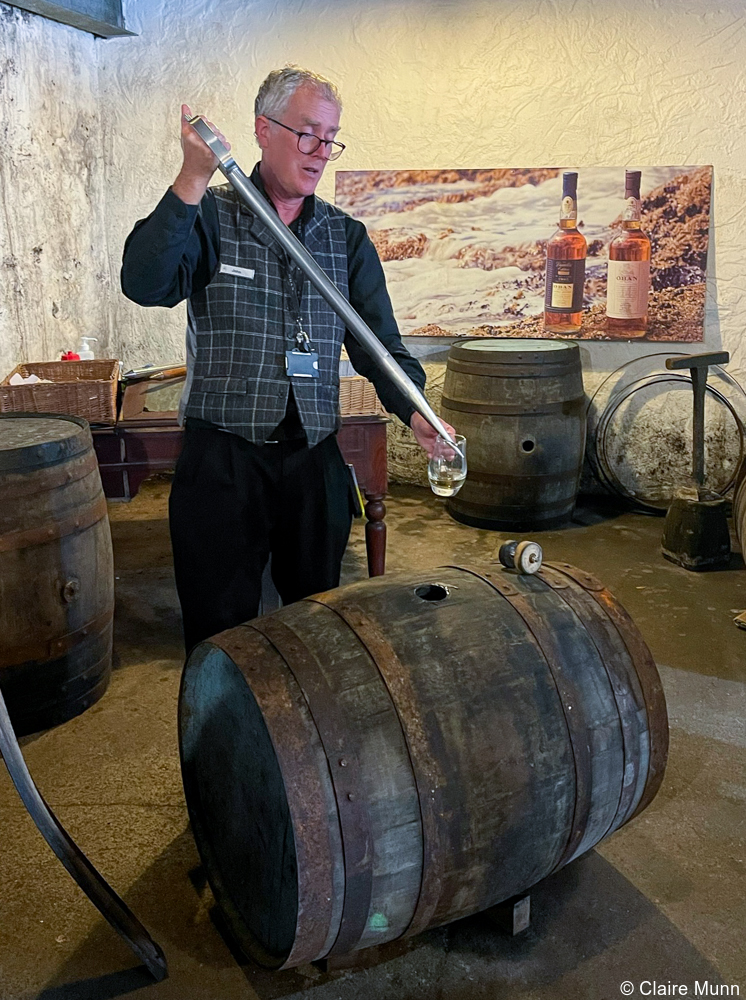 En route to Oban, we stopped for a walk on one of the beautiful west coast beaches…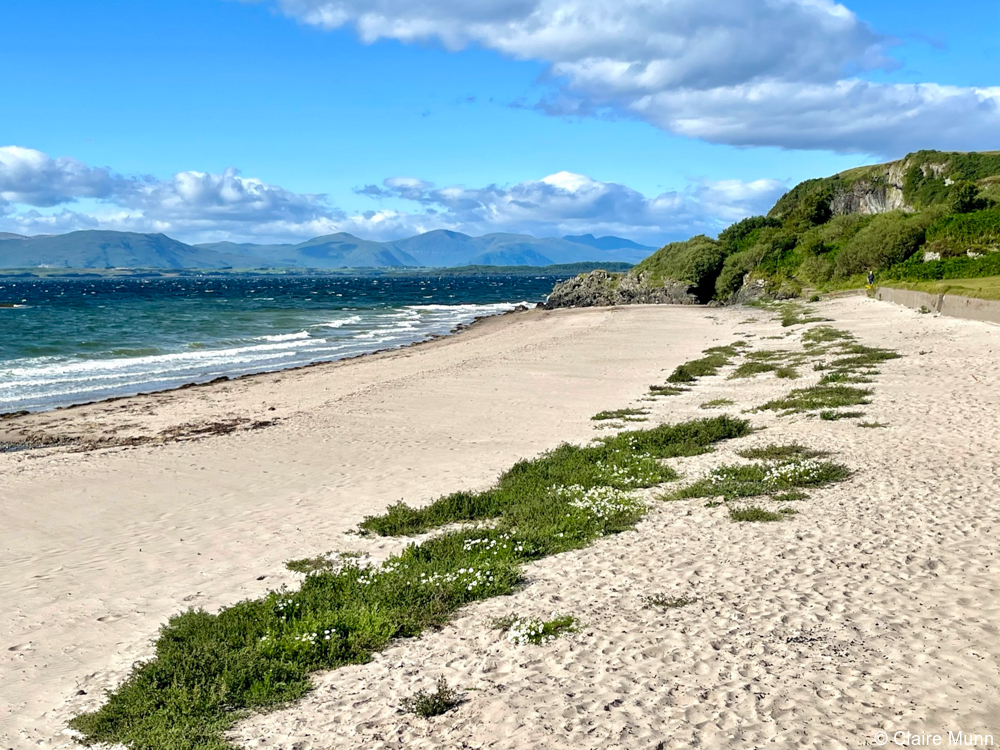 …and also viewed Castle Stalker. The privately-owned medieval keep built on a small tidal island is one Scotland's most iconic castles. Upon request, Artisans of Leisure can arrange a tour with one of the owners.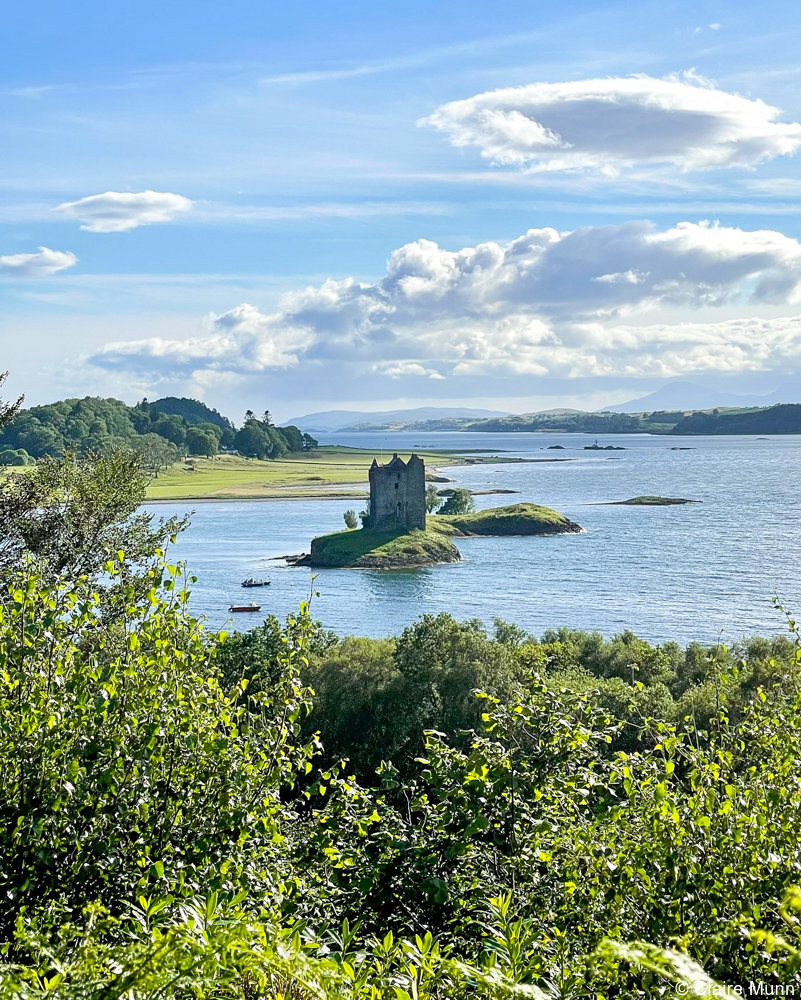 We also spent some time in the landscapes around Fort William. The Glenfinnan Viaduct of Harry Potter fame is always a hit. Artisans of Leisure can also arrange rides on the Jacobite steam train, including afternoon tea on board.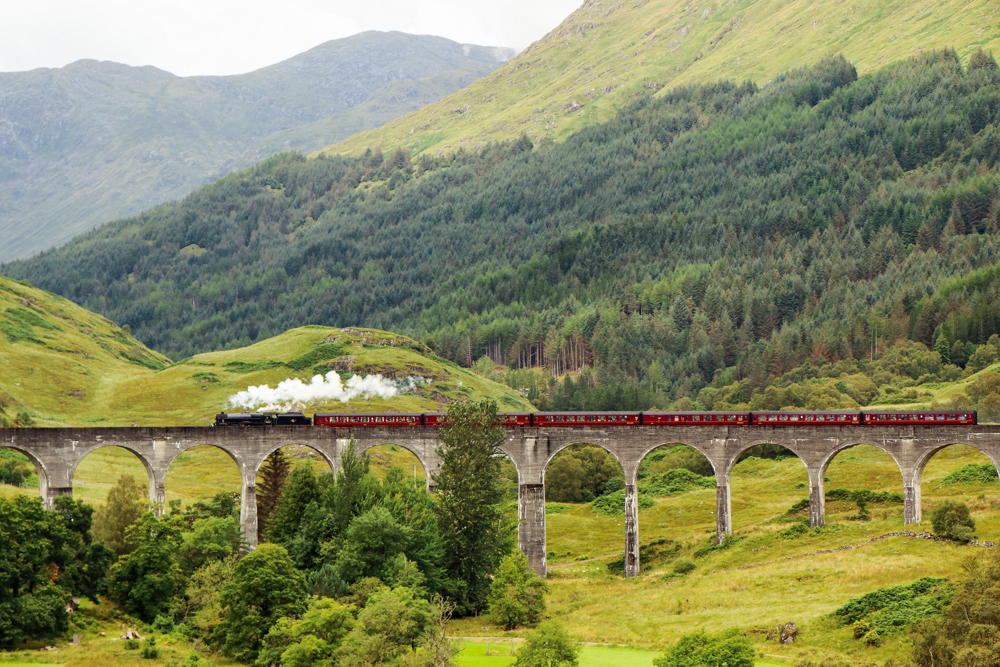 En route to Perthshire from the Highlands, we made various stops along the way for shopping, dining and exploring picturesque villages.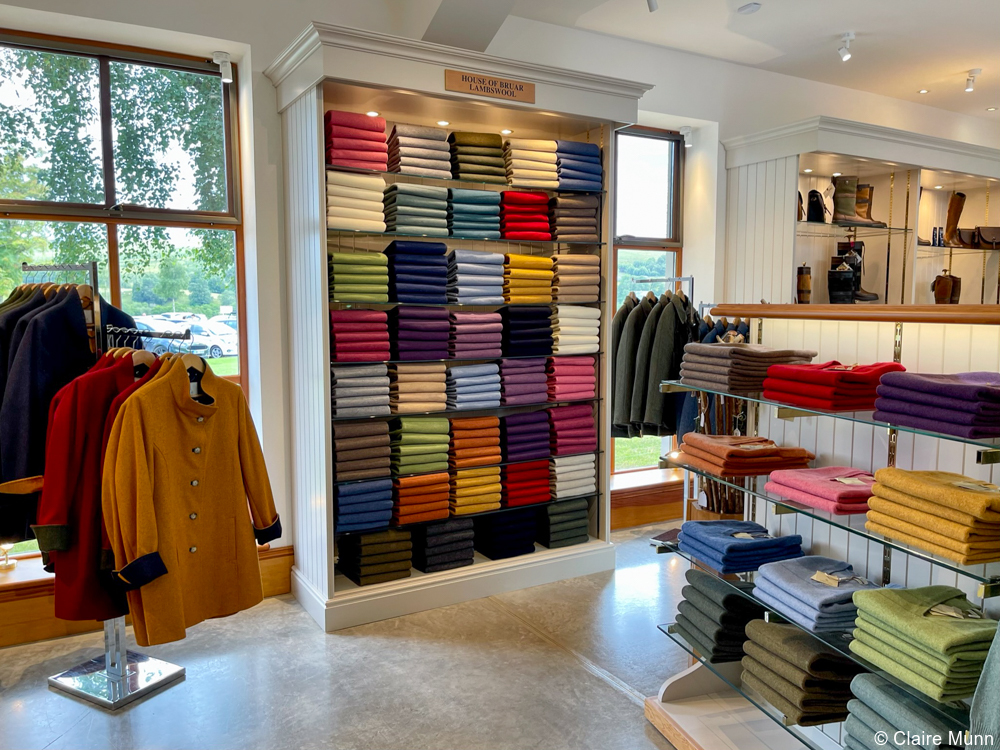 Q: What were the hotels like?
A: Edinburgh offers several elegant, luxurious hotels. In the heart of the city on Princes Street, the landmark Balmoral is the sophisticated grand dame.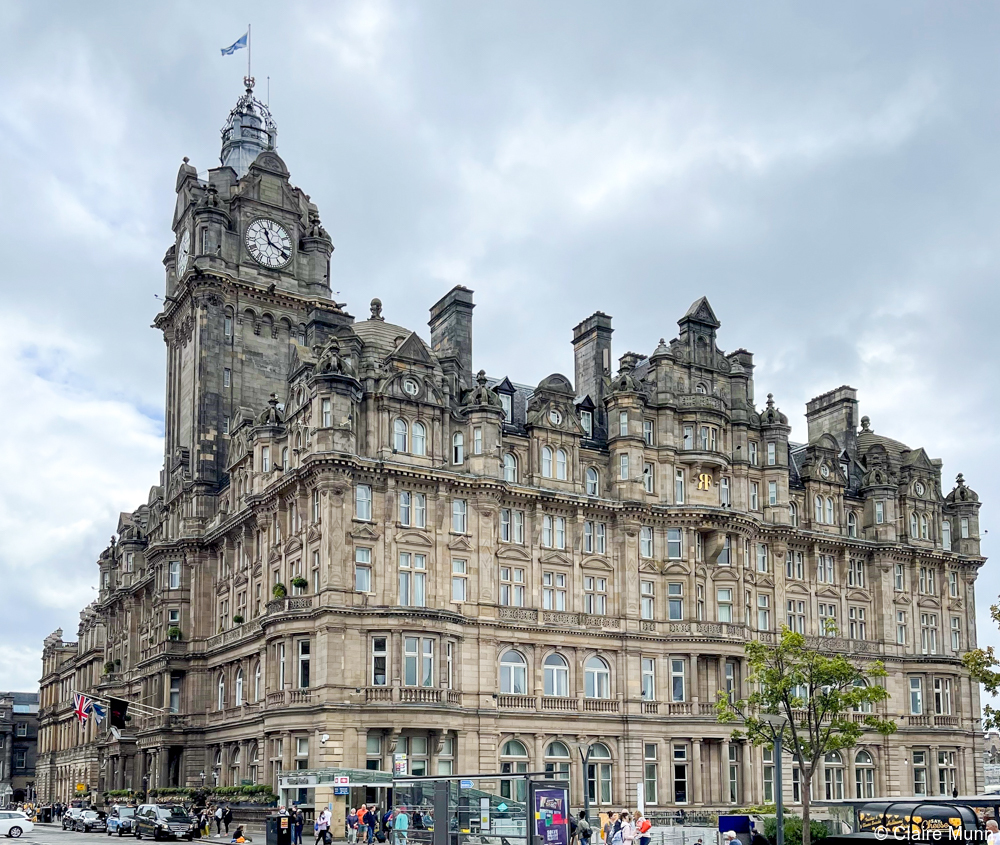 I love the Victorian architecture updated with interiors by the always-fabulous Olga Polizzi. The Palm Court is a favorite for sumptuous afternoon tea.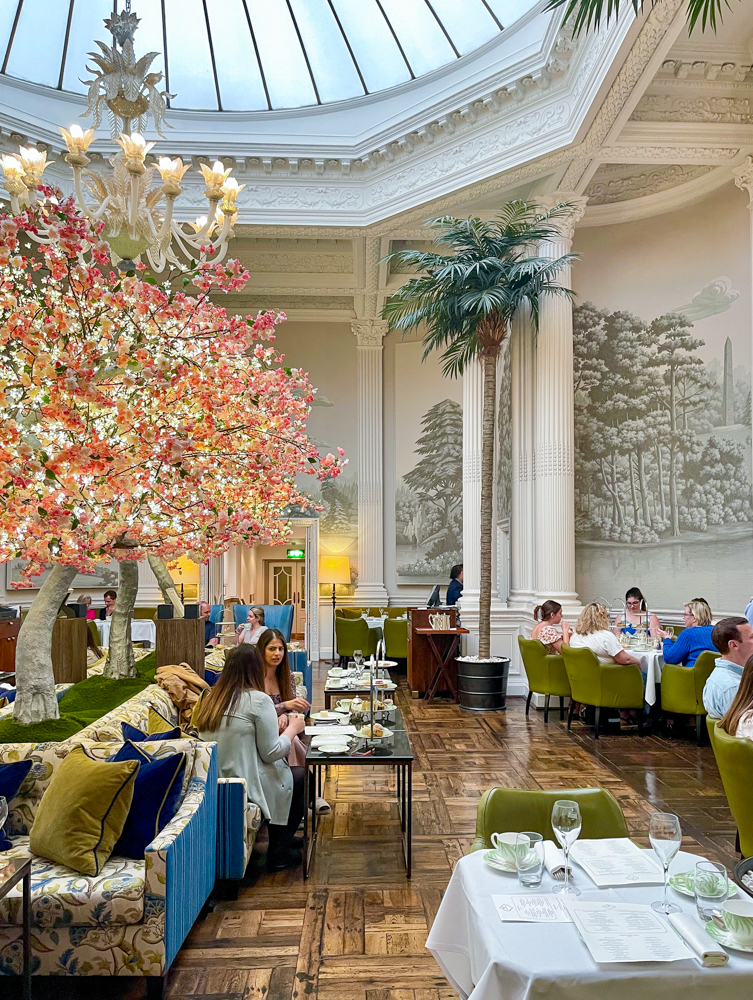 Nearby, Gleneagles Townhouse is an incredibly stylish city base. Set in the ornate quarters of the former British Linen Bank, it has stunning interiors with exquisite attention to detail. Although it's the sister property of renowned country resort Gleneagles, it's designed more for adults than its family-friendly counterpart.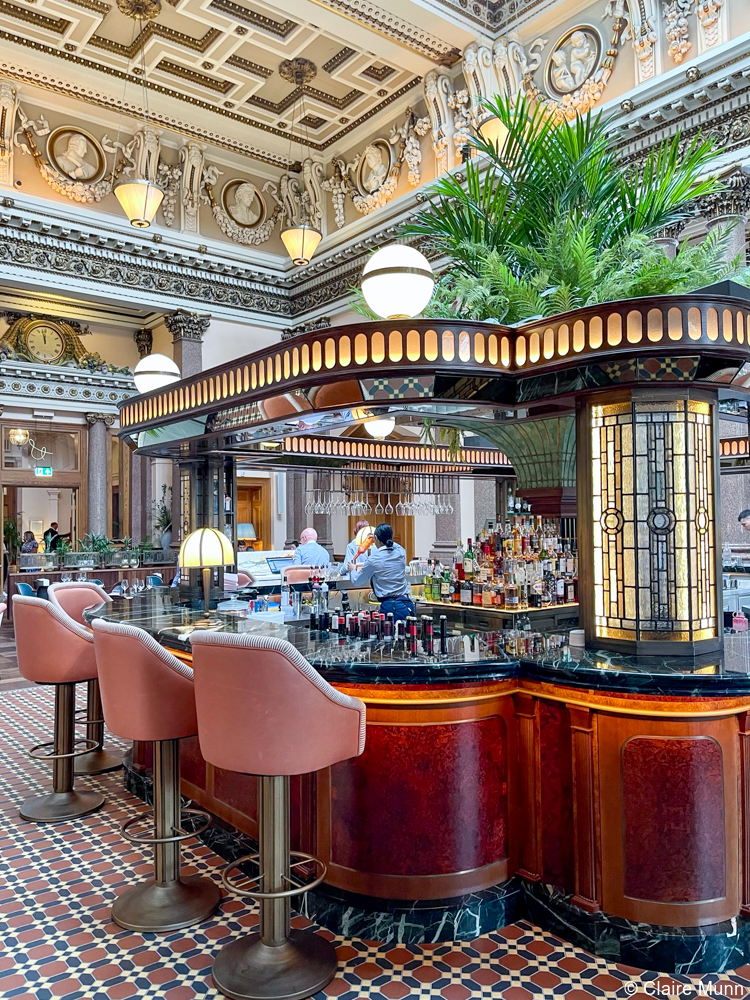 In the Highlands, we stayed just outside the small village of Glencoe at Glencoe House, a historic home-turned-luxury hotel overlooking Loch Leven. The suites are enormous, with beautiful original architectural details and views of the surrounding dramatic landscape.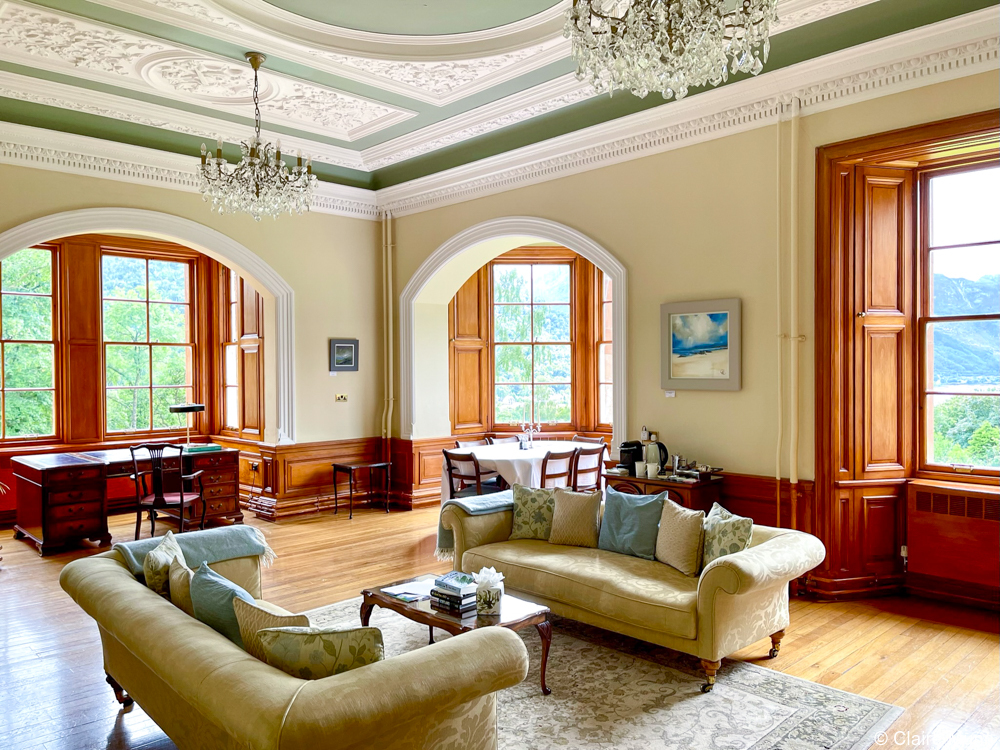 The grounds are a wonderful place for walks.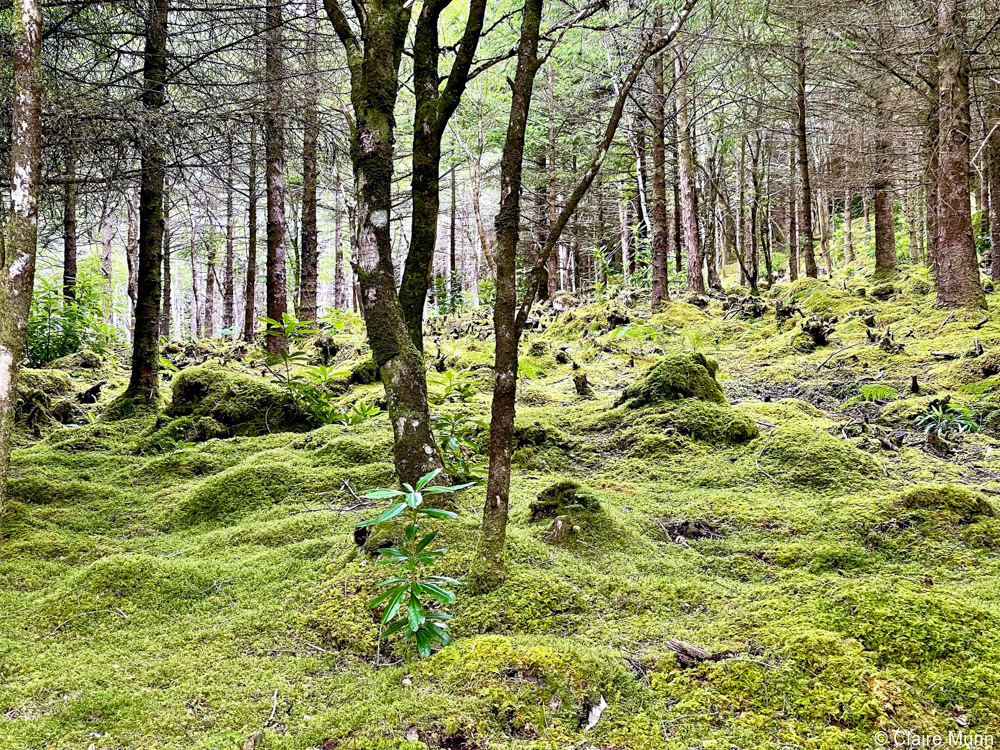 The food is fantastic, the service is warm and it's in an ideal location for exploring this part of the Highlands.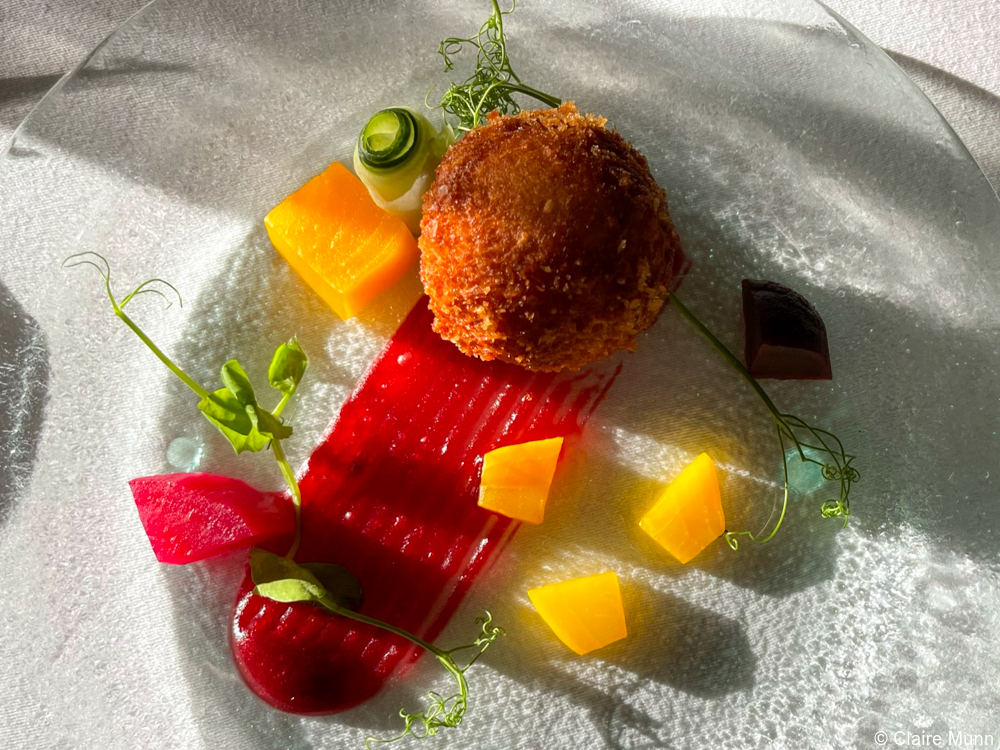 For a more formal, traditional hotel experience in the western Highlands, Inverlochy Castle in Fort William is a favorite with Artisans of Leisure travelers.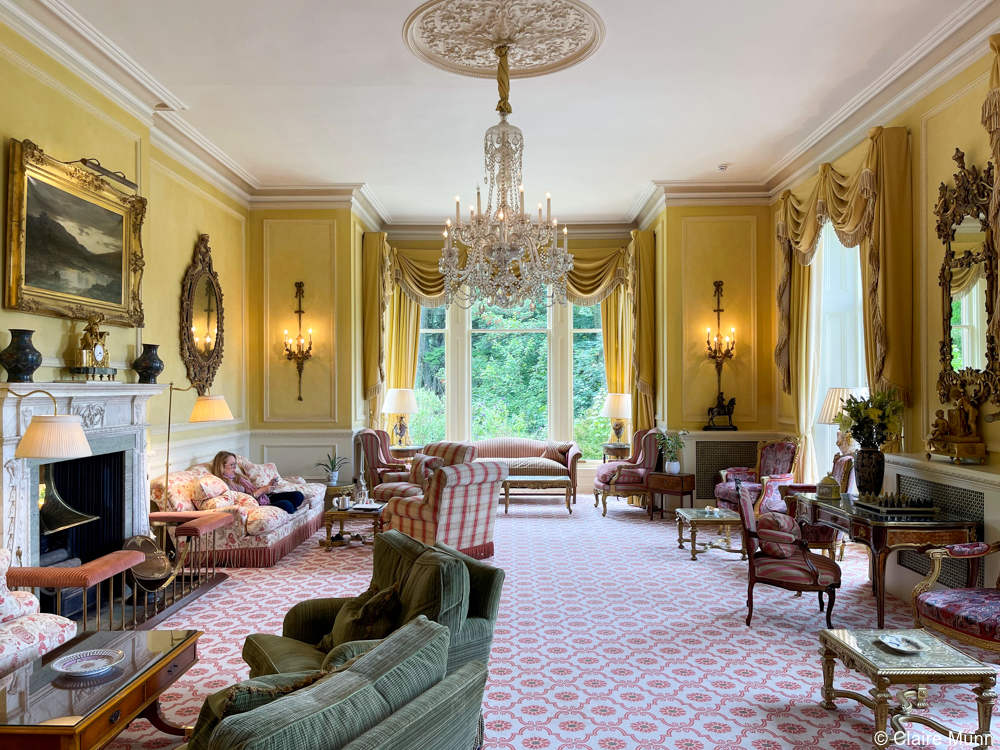 The Scottish baronial architecture and lovely gardens that overlook a small loch add to the overall romance of the place.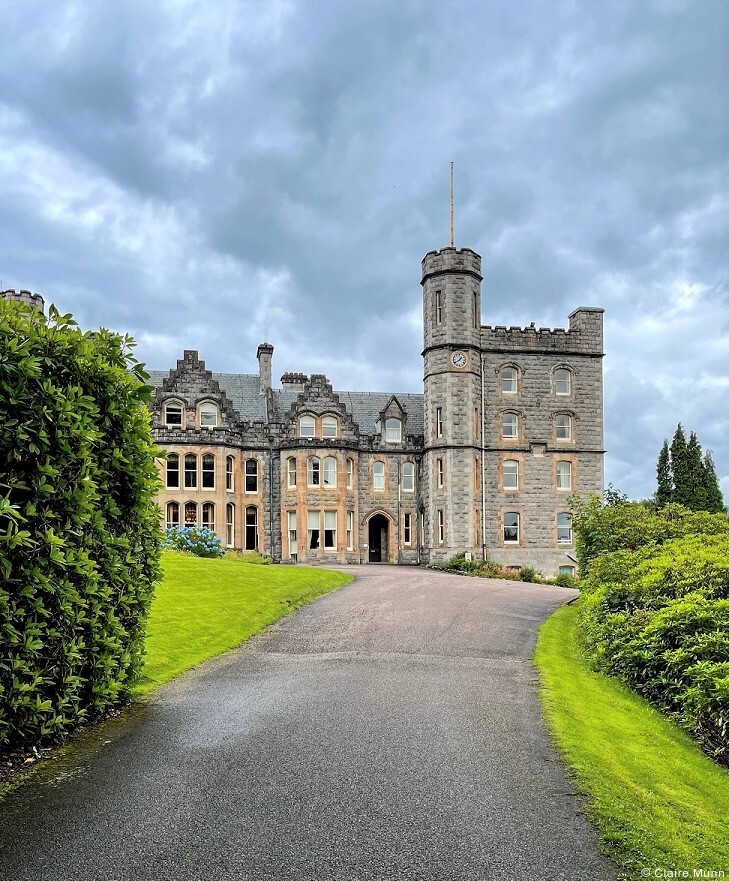 It has heaps of traditional Scottish charm, with crackling fires in grand rooms and excellent fine dining overseen by Michel Roux Jr.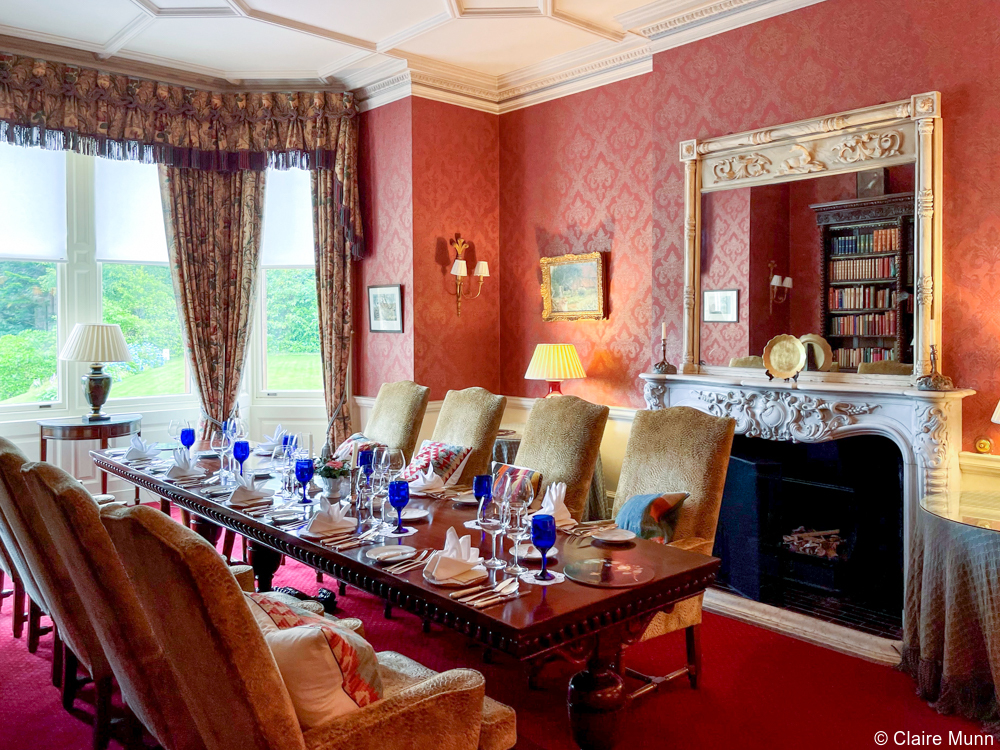 This is the Queen's Suite, named in honor of Queen Victoria's visit in 1873.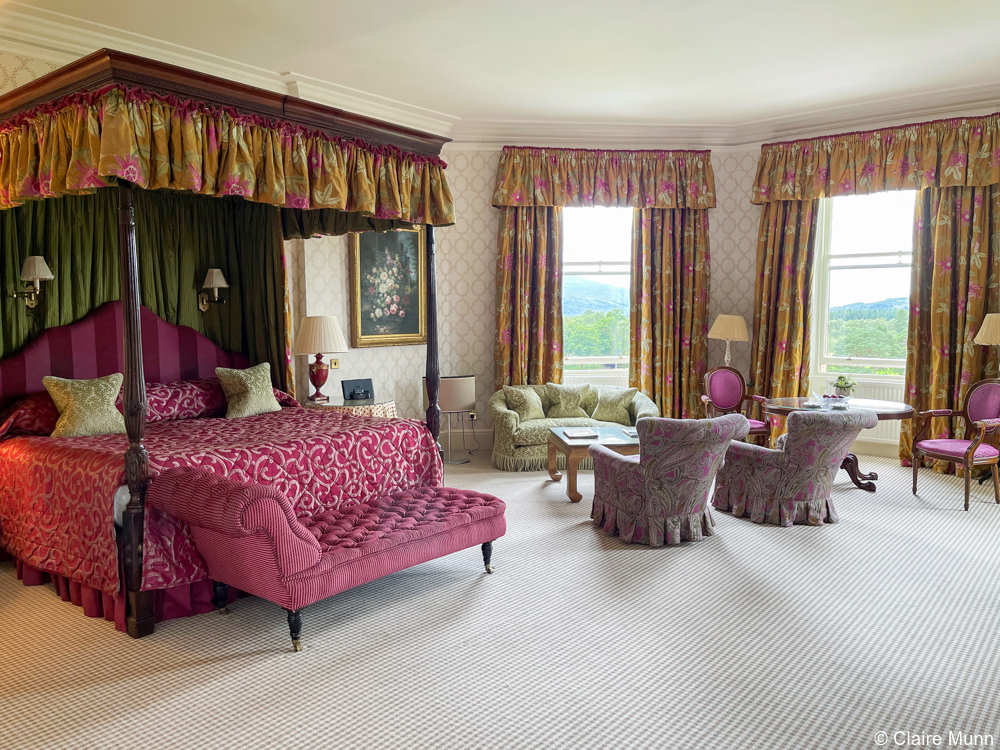 For the last part of our trip, we stayed at Gleneagles in Perthshire. Conceived as a northern counterpart to the luxurious resorts on the French Riviera, it's been a legendary destination since it opened in the 1920s.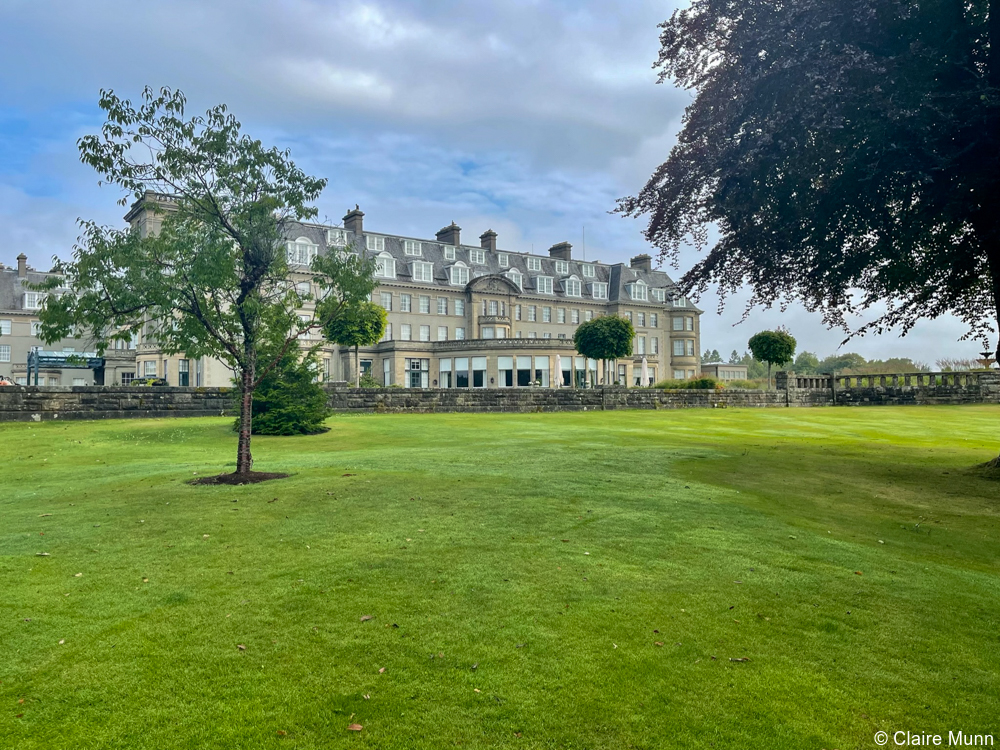 Set within hundreds of acres of rolling countryside, Gleneagles includes championship golf courses, an incredible spa and a variety of restaurants and bars.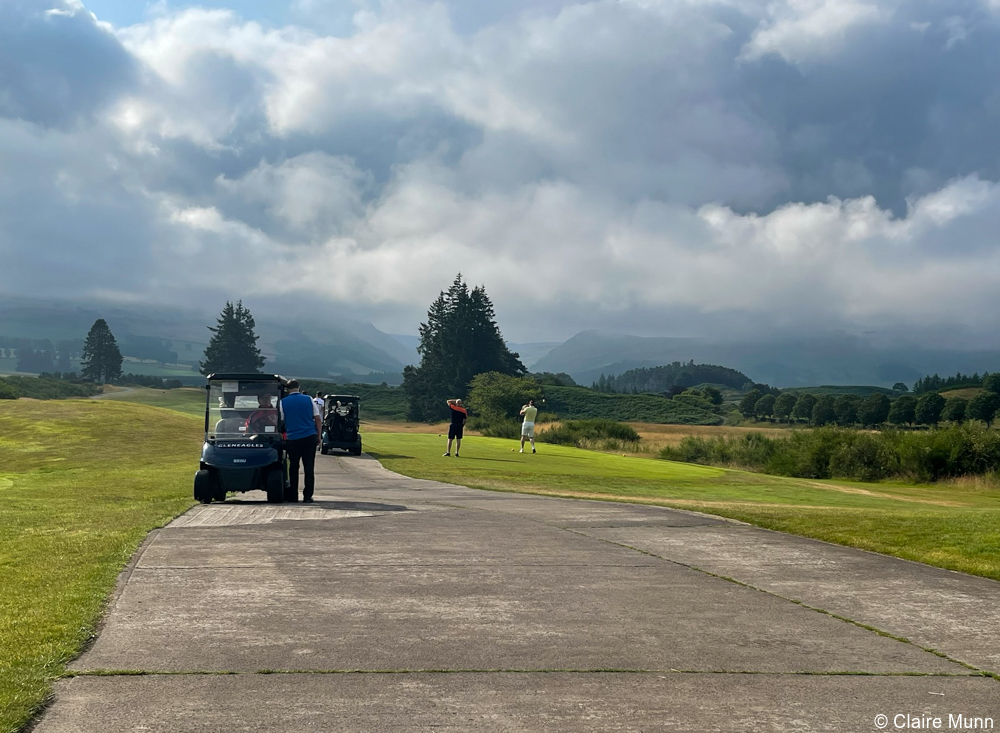 There are so many activities on the estate for children and adults that even after five days, we still didn't get to everything.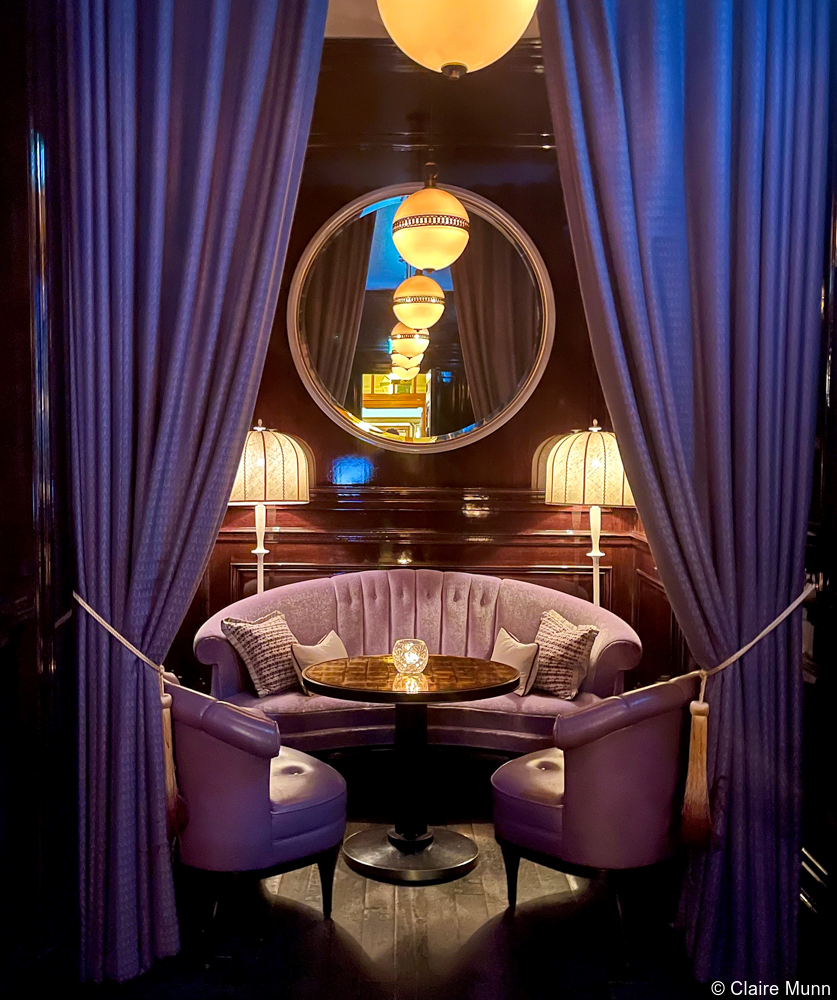 The beautiful interiors, inspired by the colors of the estate, are elegant and luxurious without being stuffy.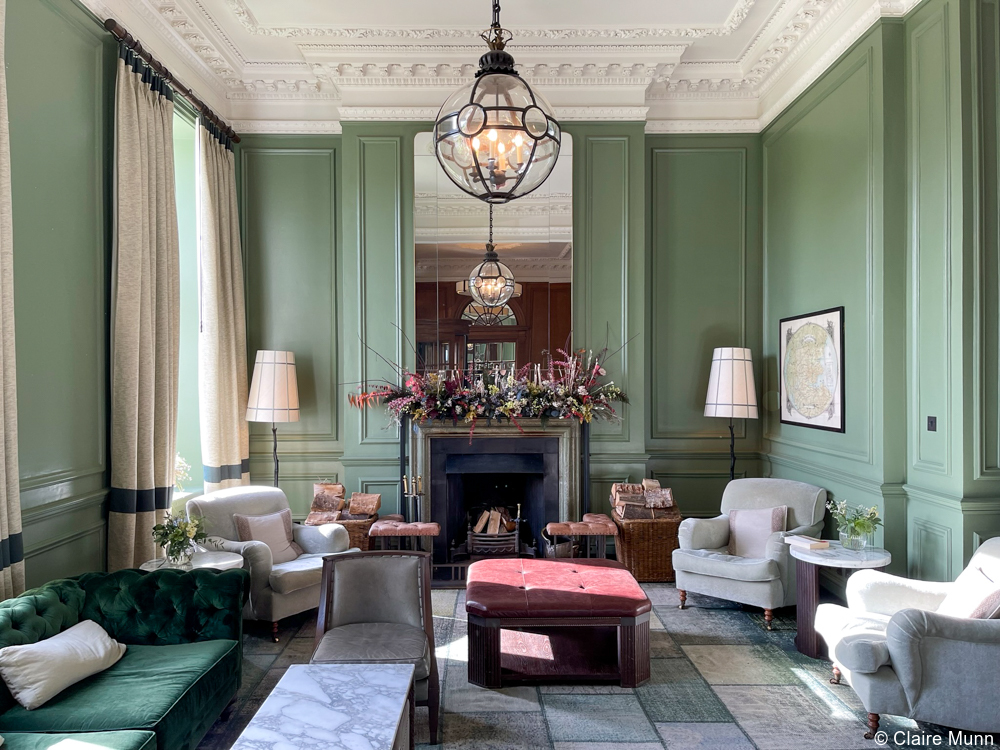 The dining options are fantastic and range from casual brasserie fare to Michelin-starred decadence.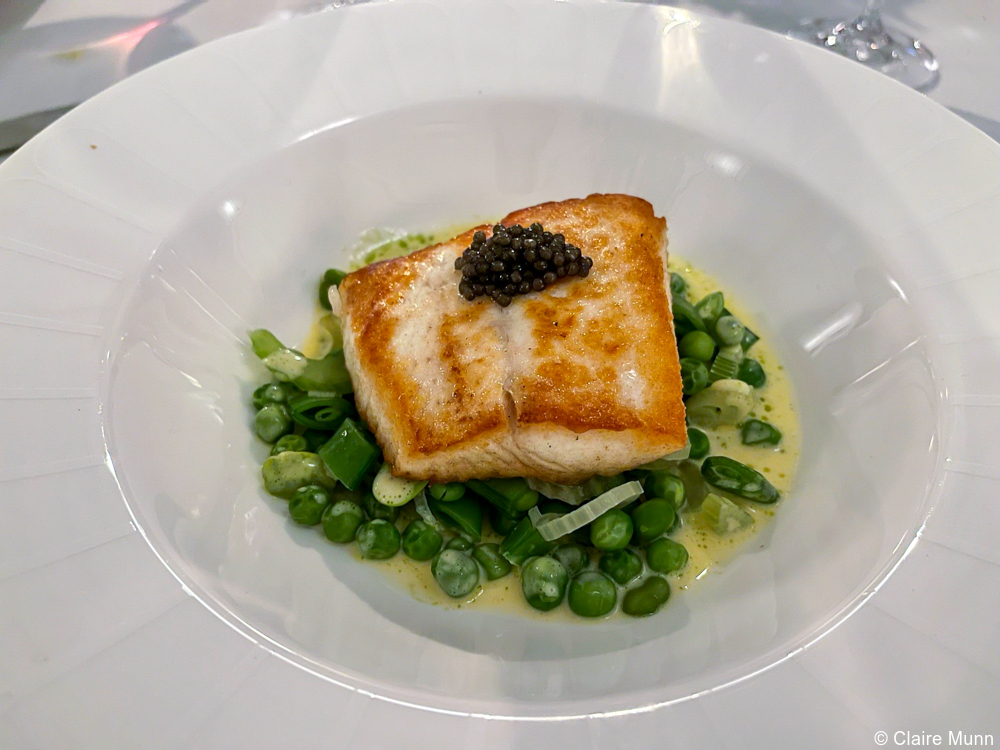 The American Bar, a sophisticated Art Deco-inspired space, is a great spot for lunch or cocktails.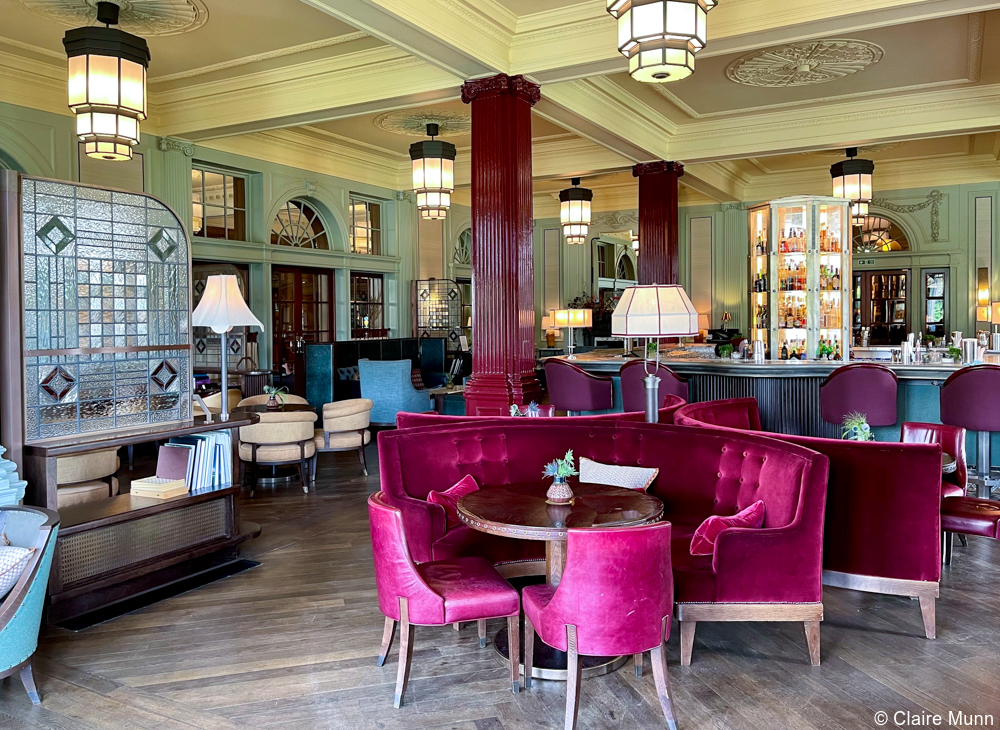 There was an Amalfi-Coast-themed pop-up on the lawn, which was fun when the sun came out.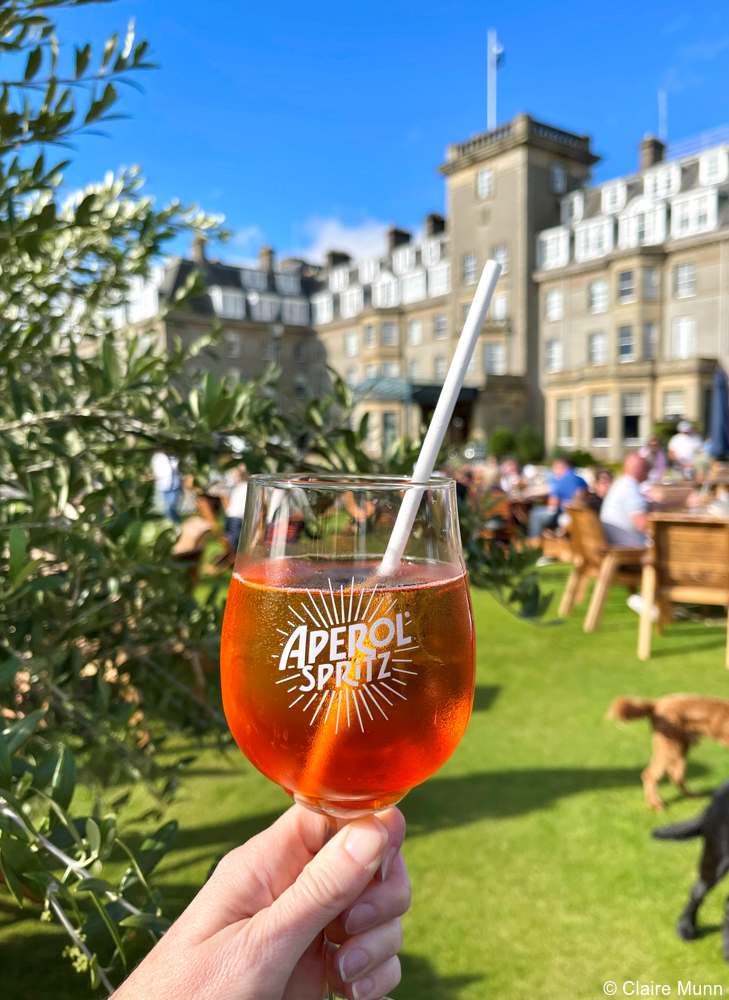 Q: What were your favorite activities at Gleneagles?
A: I was so impressed with the range of activities and how there really is something for everyone. The adults enjoyed activities like whisky tasting…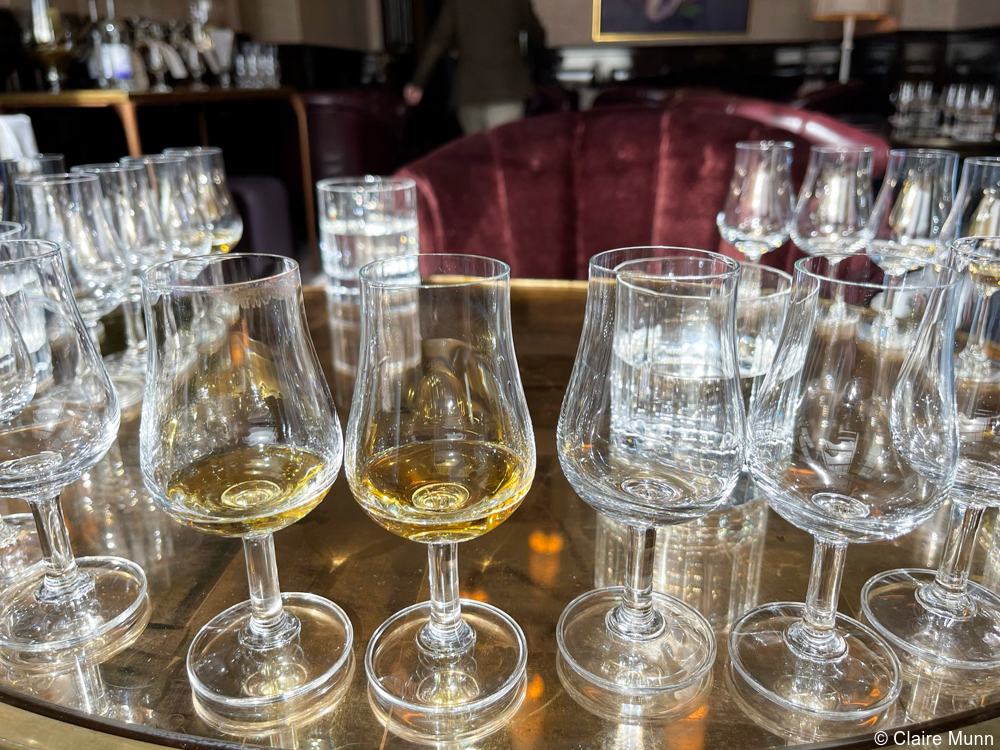 … afternoon tea in the Glendevon Lounge…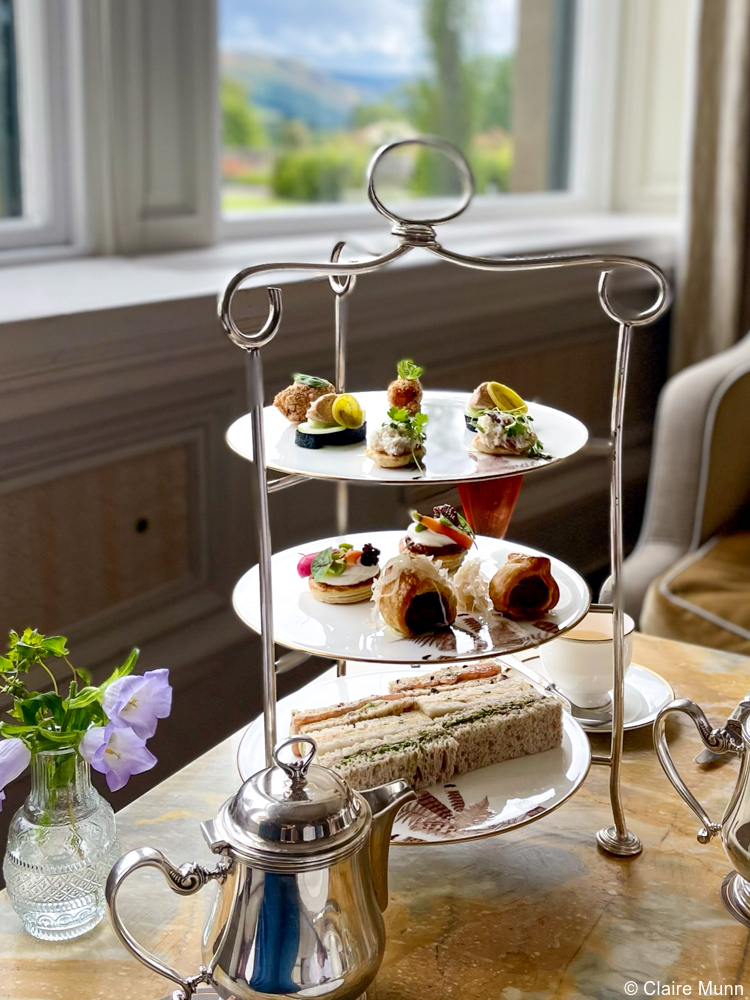 …relaxing at the spa, playing tennis and shooting (which got competitive).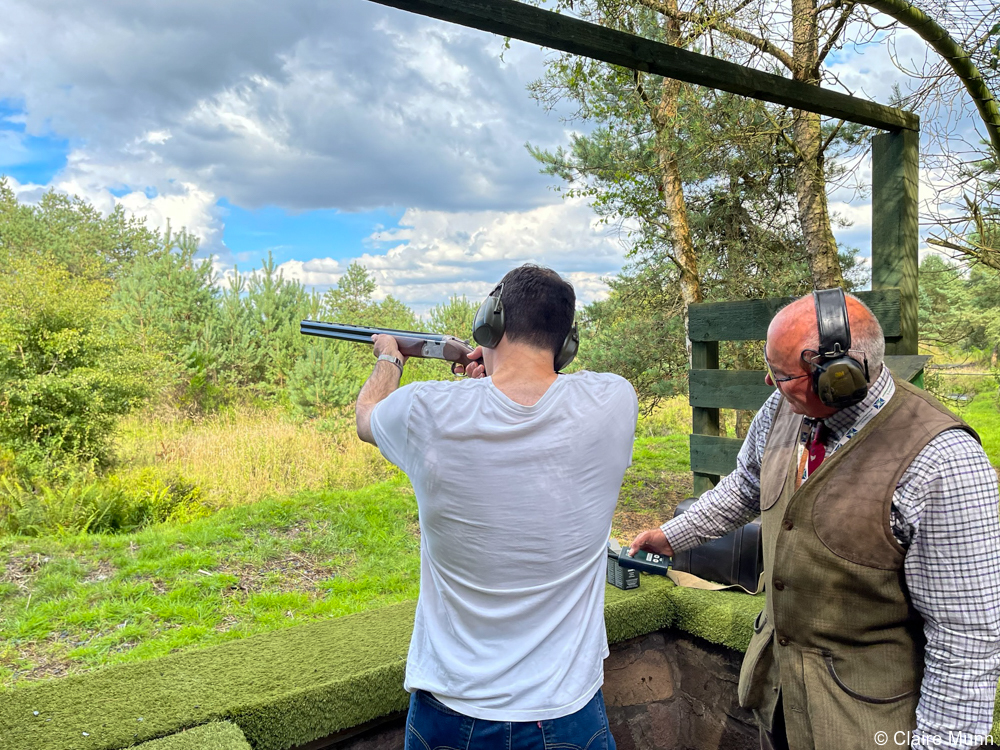 The children also had an amazing time.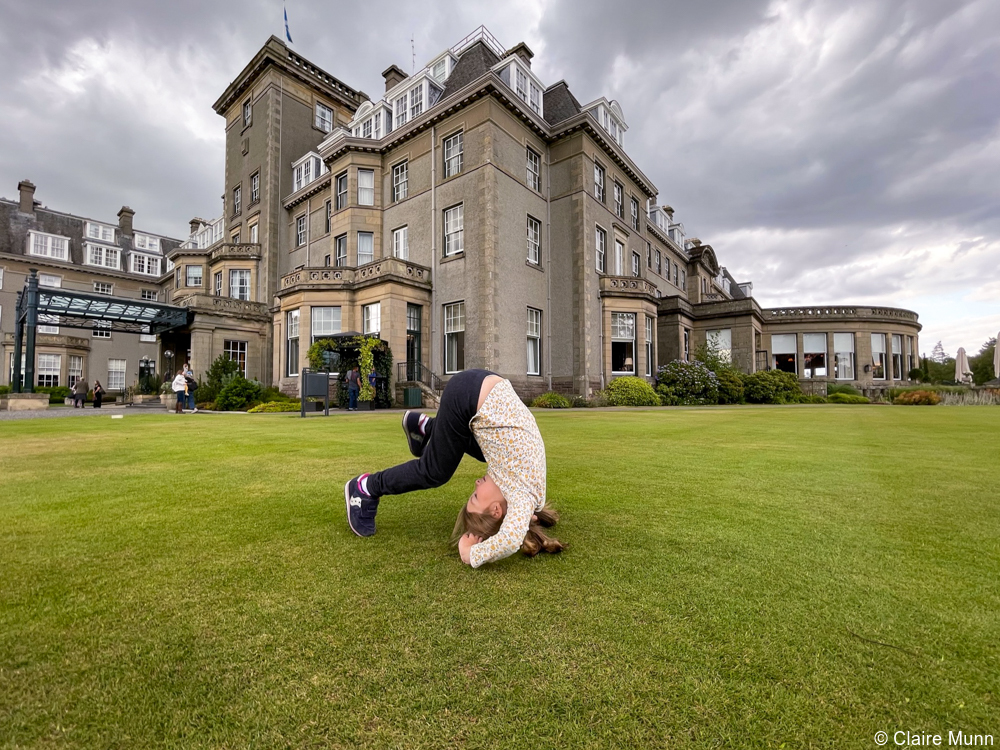 Favorite activities included off-roading in miniature Land Rovers…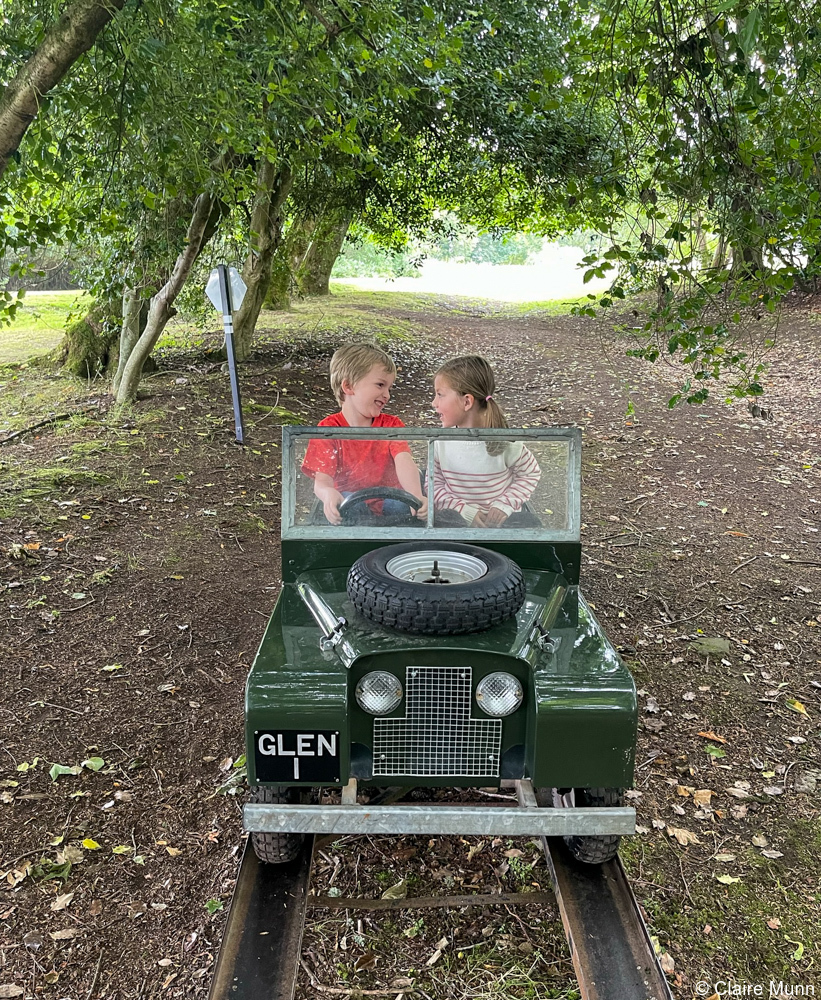 …tackling a low ropes course…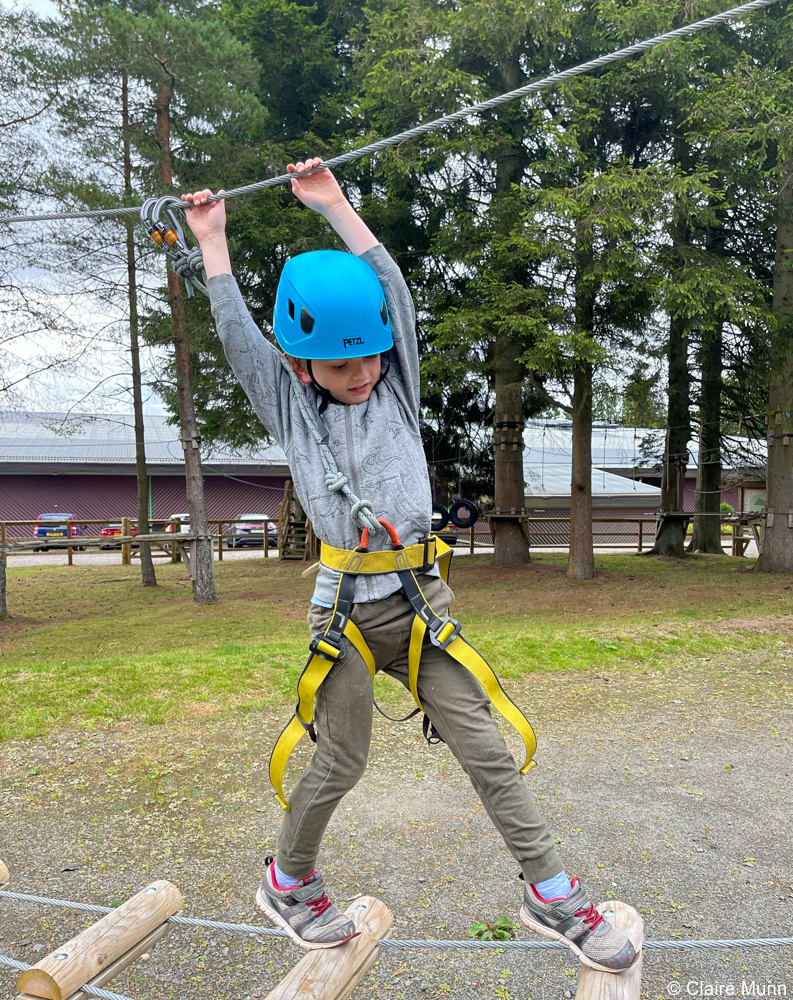 …and riding ponies.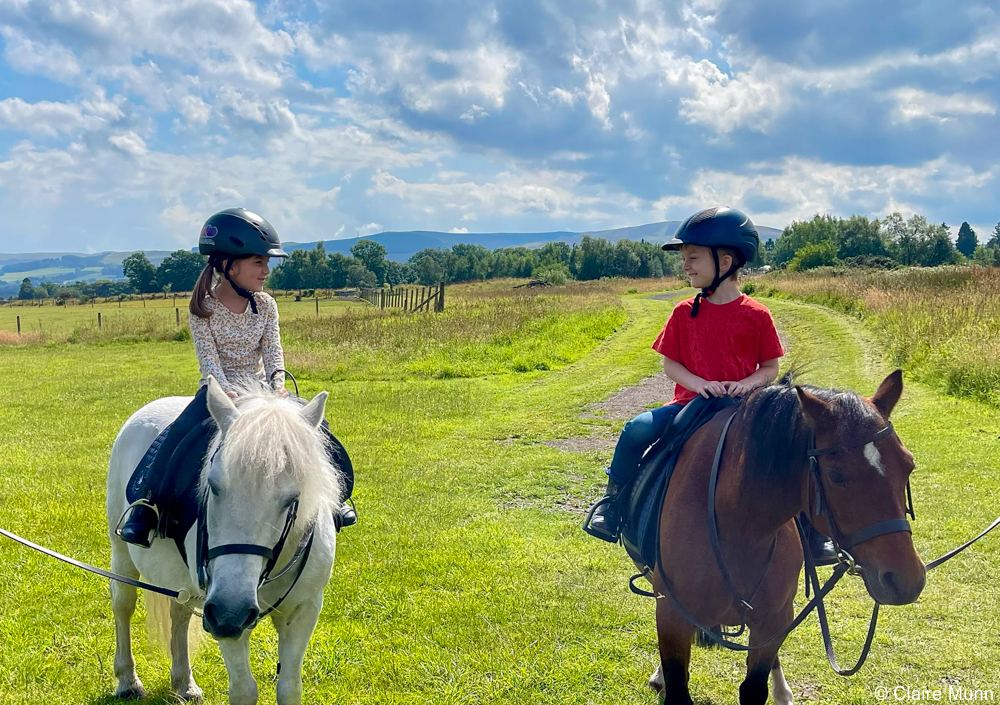 Artisans of Leisure can arrange other options include fishing, falconry, golf lessons, tennis, biking and gun dog training.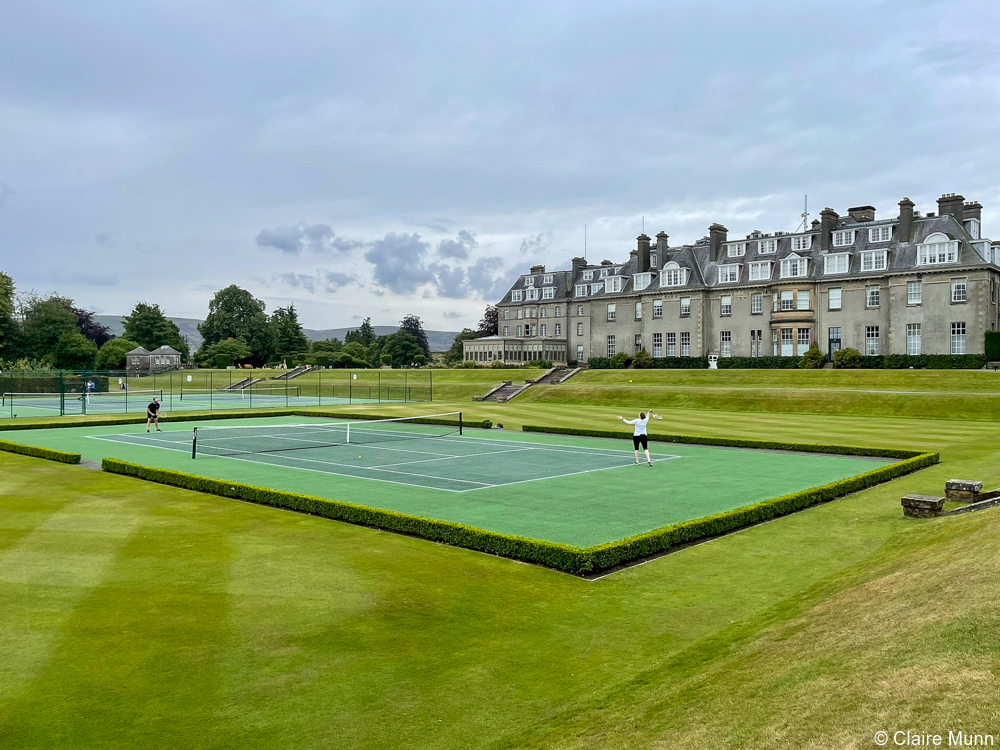 Q: What are the private touring options near Gleneagles?
A: Gleneagles is a great base for a variety of private excursions. Many Artisans of Leisure travelers request excursions to St. Andrews…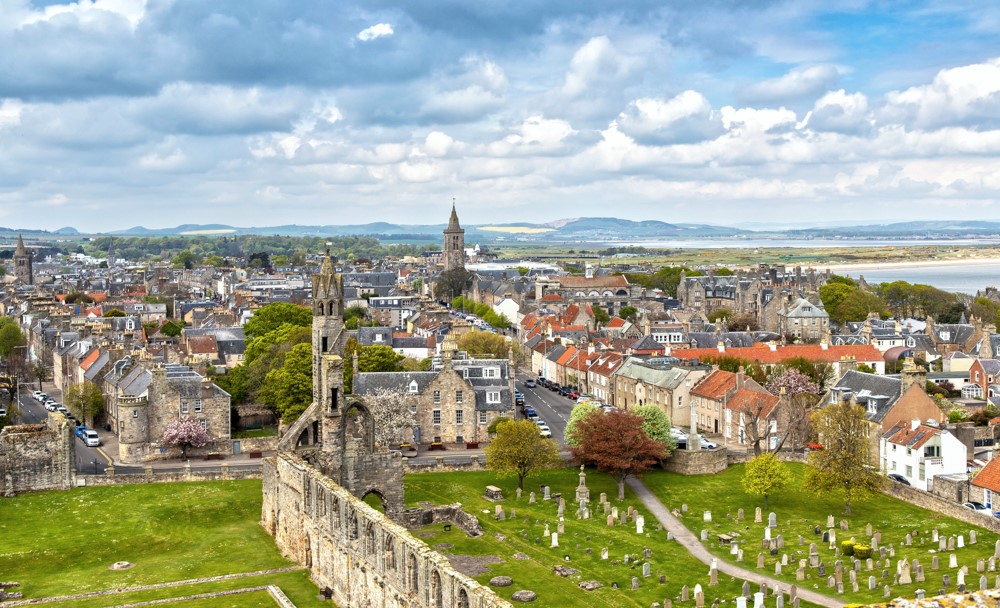 Glasgow…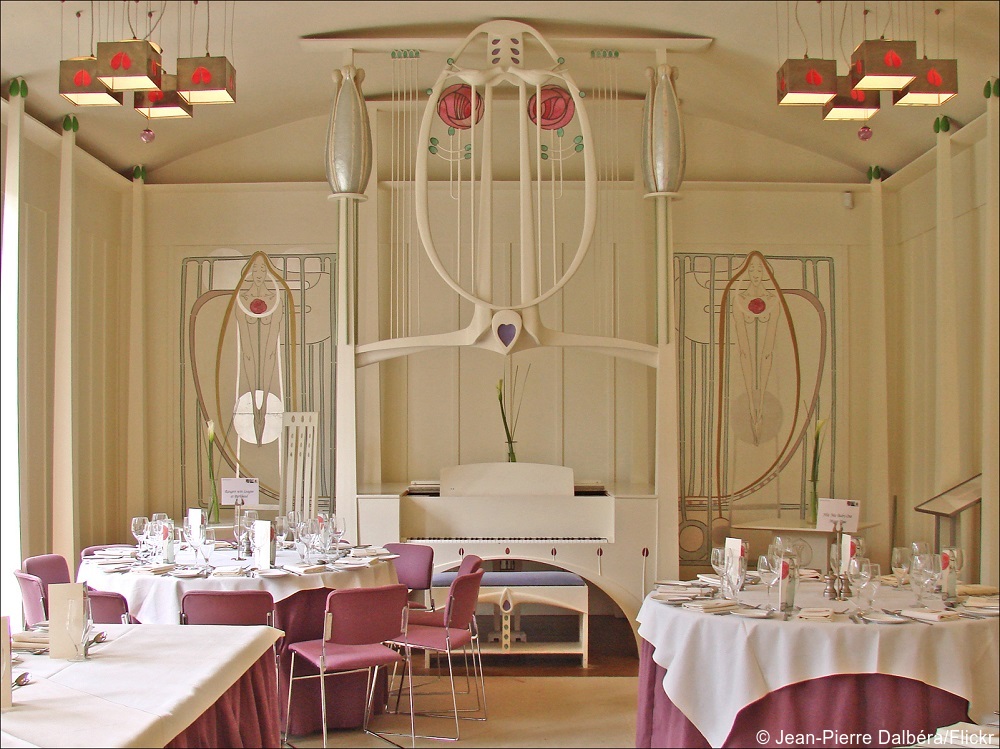 …Falkland, Glamis Castle or Scone Palace.
Since several members of my family are history enthusiasts and particularly interested in William Wallace and Robert the Bruce, we took an excursion to Stirling Castle and Bannockburn.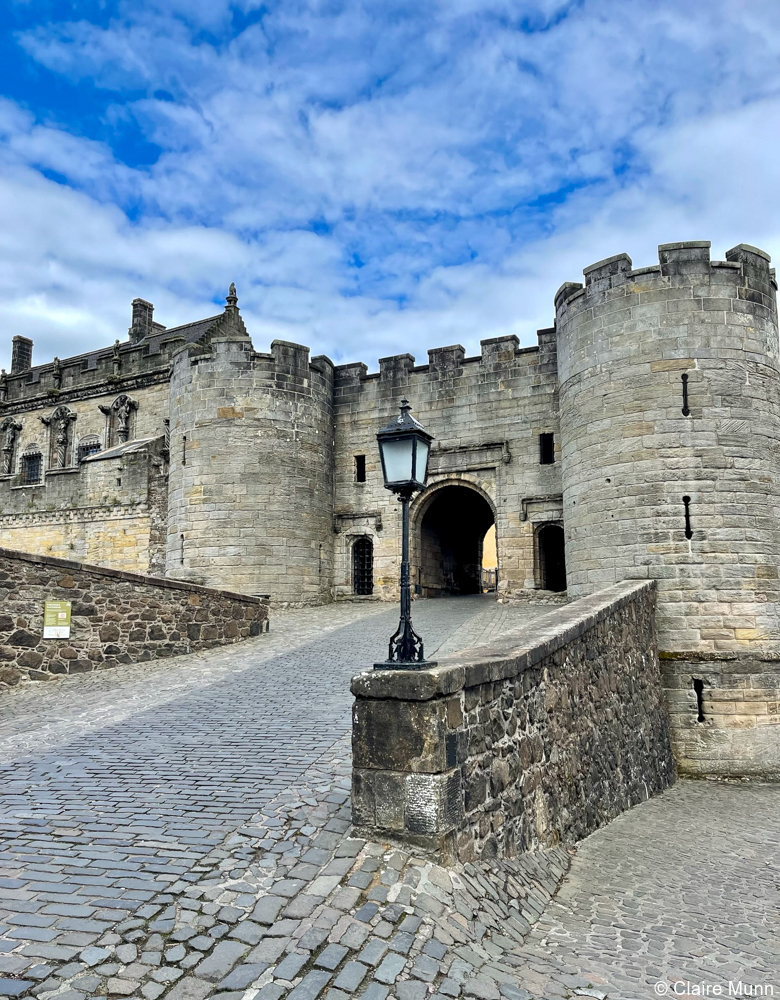 Perched on a volcanic outcrop overlooking the village of Stirling and the River Forth, atmospheric Stirling Castle was an immensely important strategic fortress. It has played a significant role in Scottish history since the Middle Ages when it passed back and forth between Scottish and English control.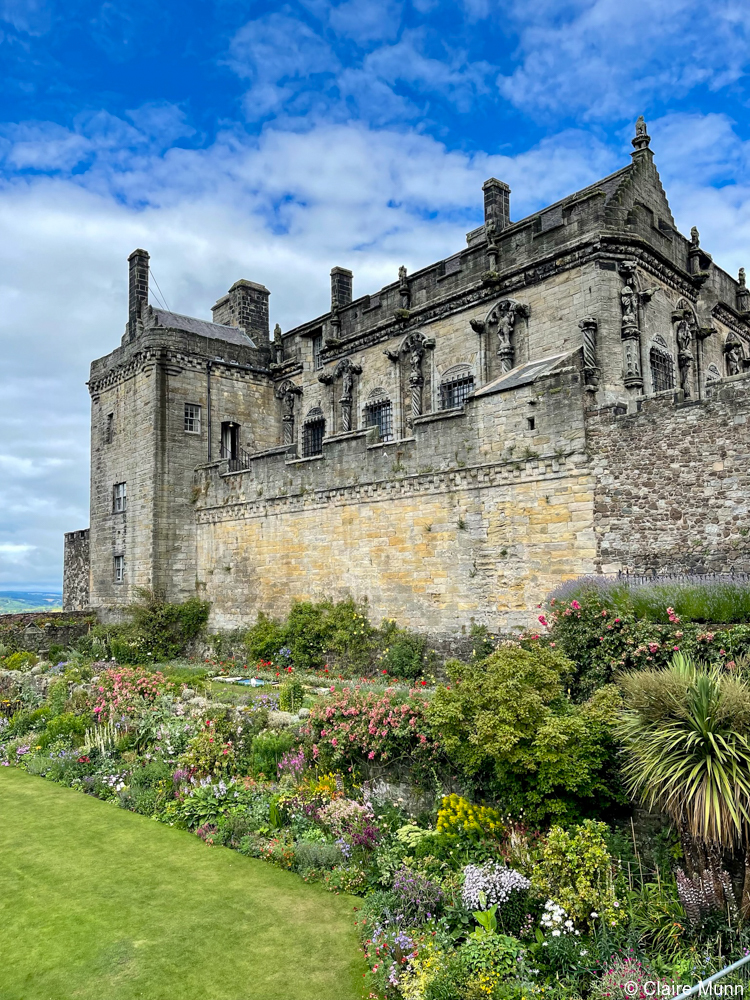 From the battlements, you can see the Wallace Monument commemorating the national hero William Wallace. One of his most significant victories against the English in the battles for Scottish independence was at nearby Stirling Bridge.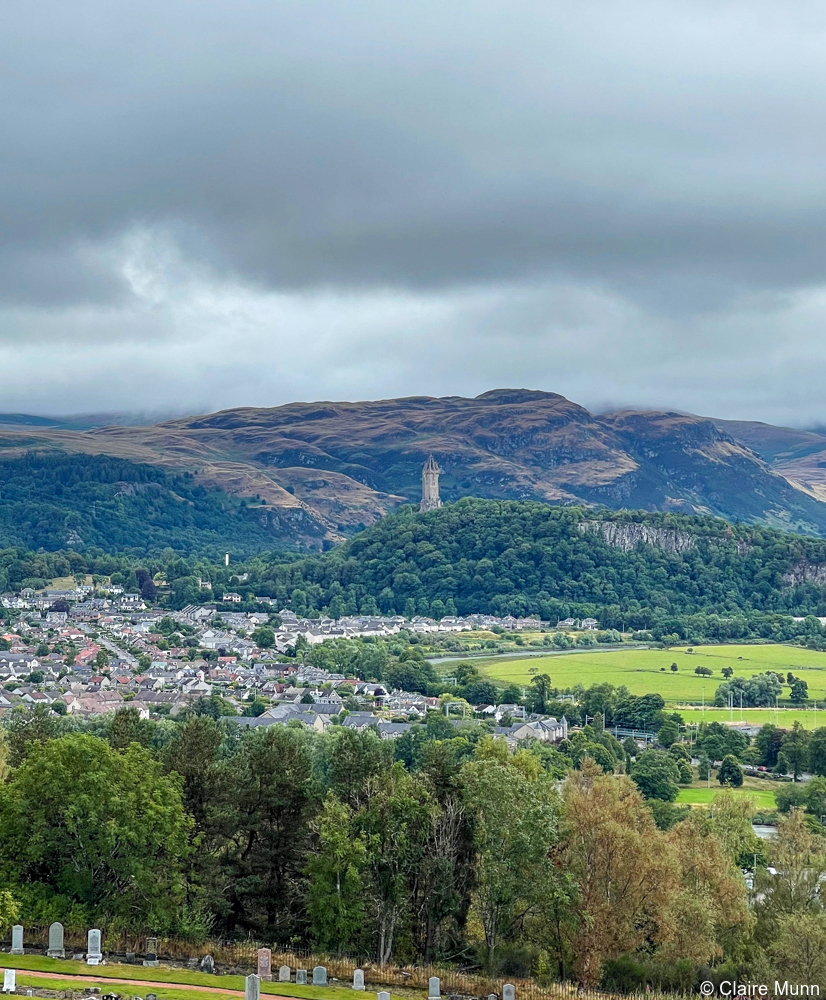 Most of the surviving buildings at Stirling Castle date from the 16th and 17th centuries.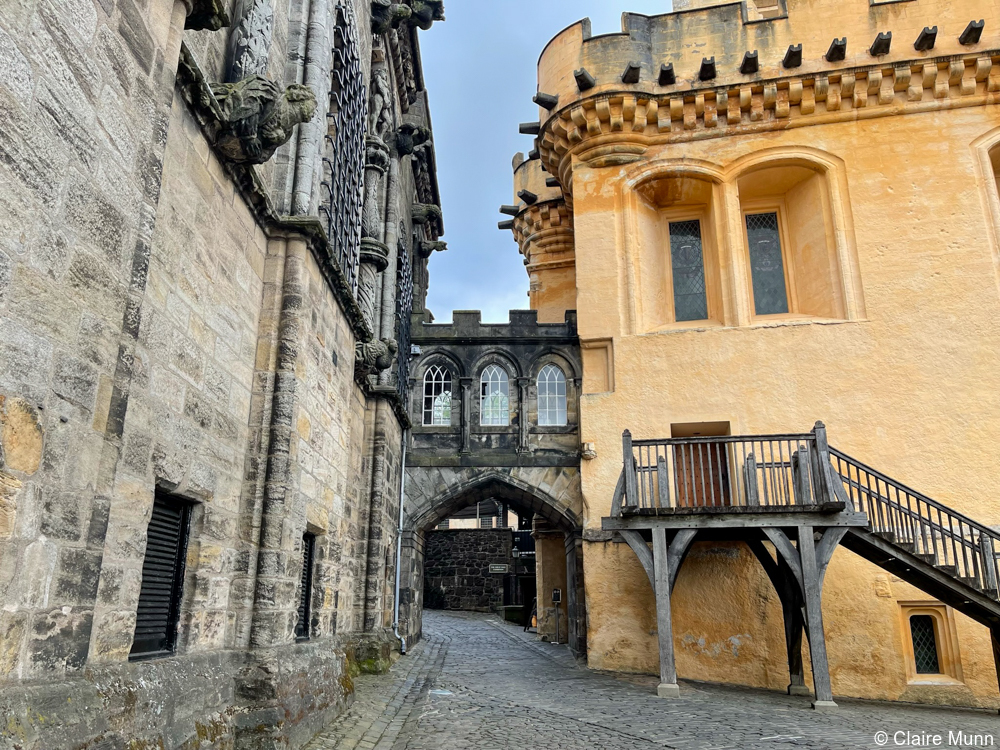 Highlights include the Queen Anne Gardens, the magnificent Great Hall and the Royal Palace. Constructed in the mid-16th-century for James V and Mary of Guise, the Royal Palace underwent extensive refurbishment in the 2000's to recreate the atmosphere of the Stuart court.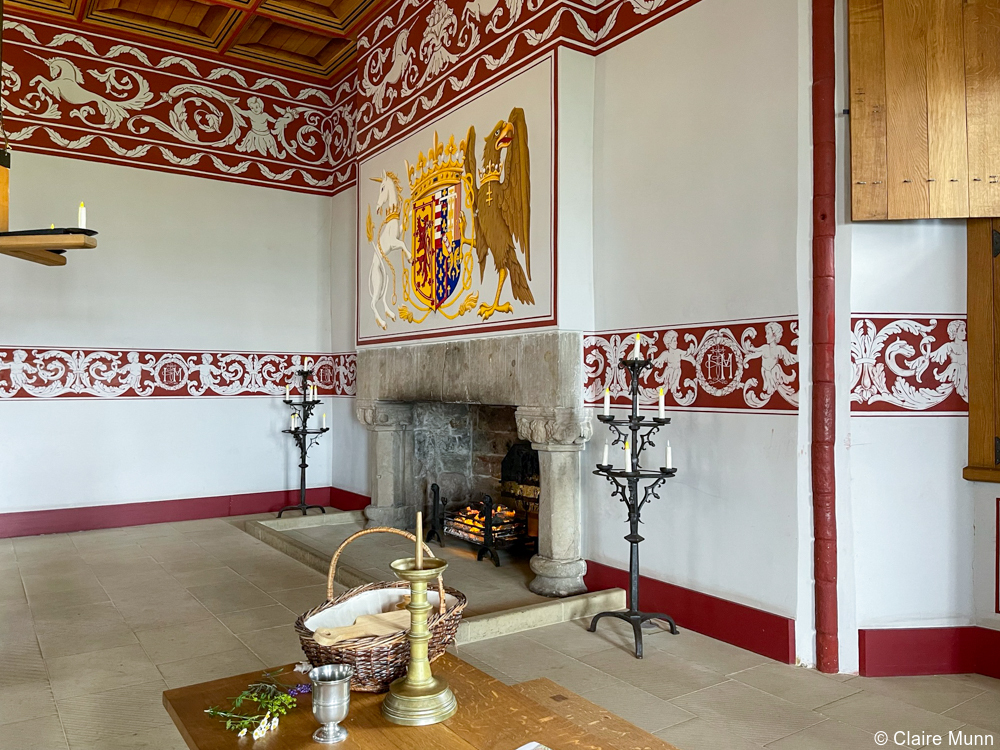 Costumed historians in the rooms provide more detail about the history, interiors and daily life.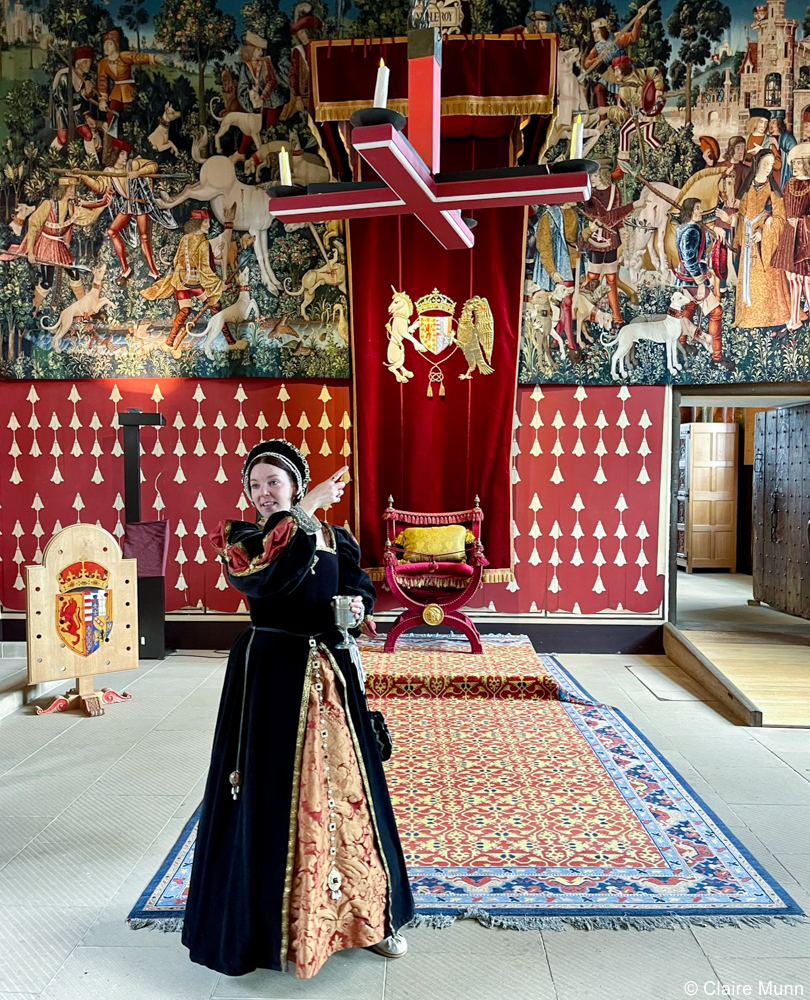 Not far from Stirling Castle is Bannockburn, the site of one of the greatest military achievements in Scottish history. The Battle of Bannockburn (1314), in which Robert the Bruce and his forces defeated the English was the decisive battle in Scotland's quest for independence.
Today, the Bannockburn Visitor Centre features a state-of-the-art digital projection that immerses visitors in a 3D simulation of the battle. Outside in the landscaped parkland is The Rotunda, a circular monument with a sound installation, poetry inscriptions and a memorial cairn.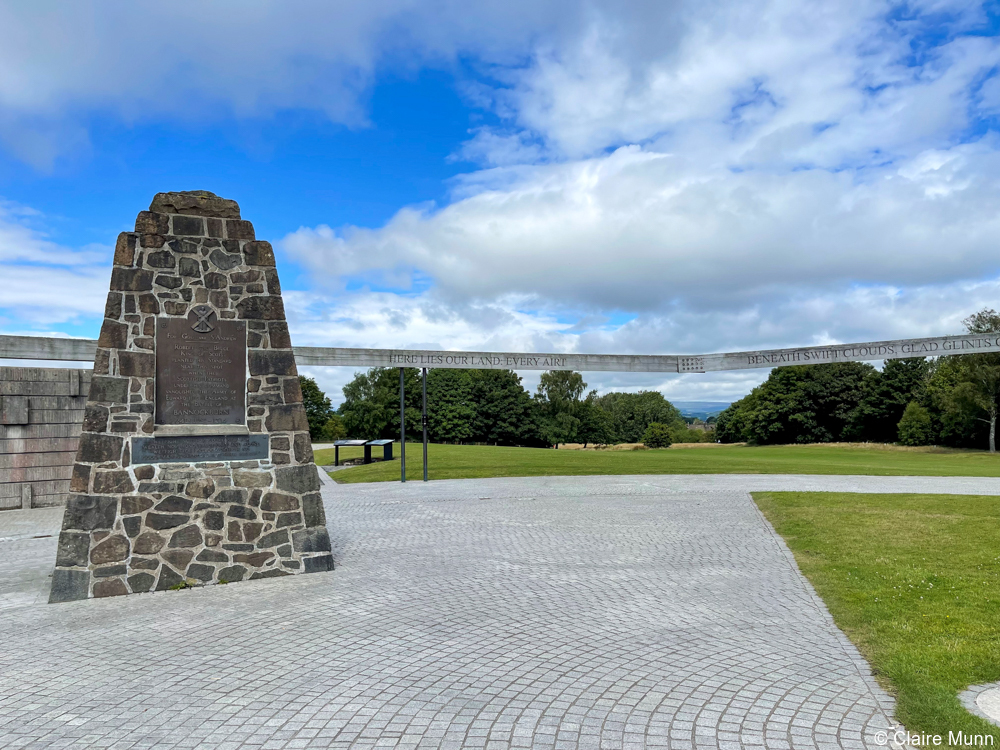 Stirling Castle, Bannockburn and the Wallace Monument are iconic symbols of Scottish national pride and make a great excursion from either Gleneagles or Edinburgh.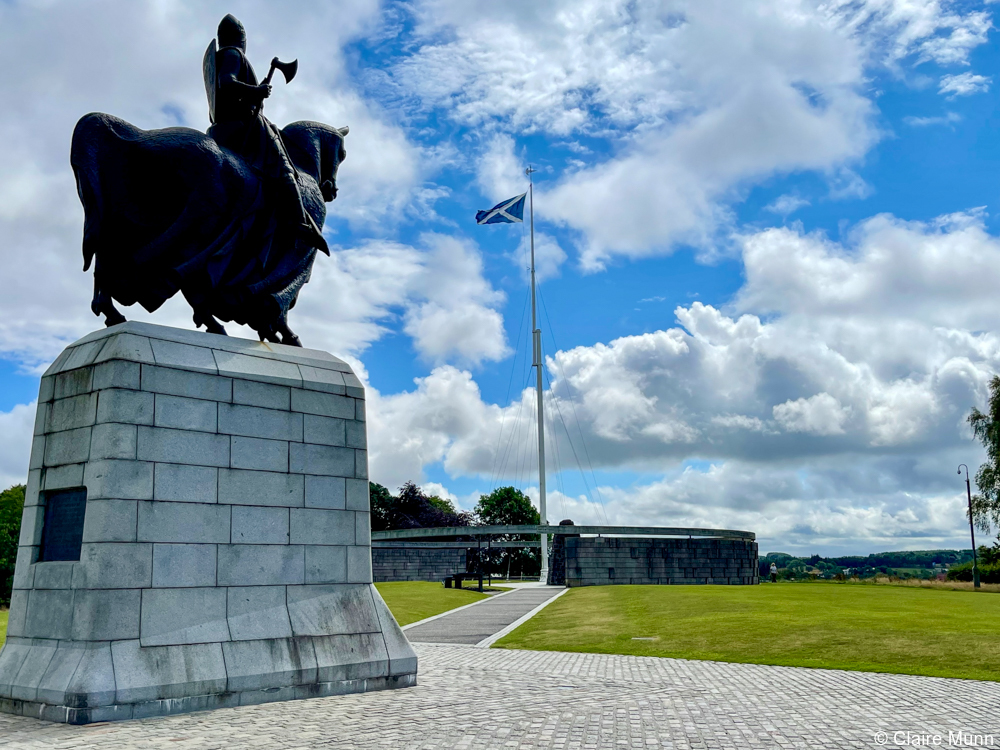 We finished our time in Scotland with a fantastic dinner at The Strathearn restaurant at Gleneagles.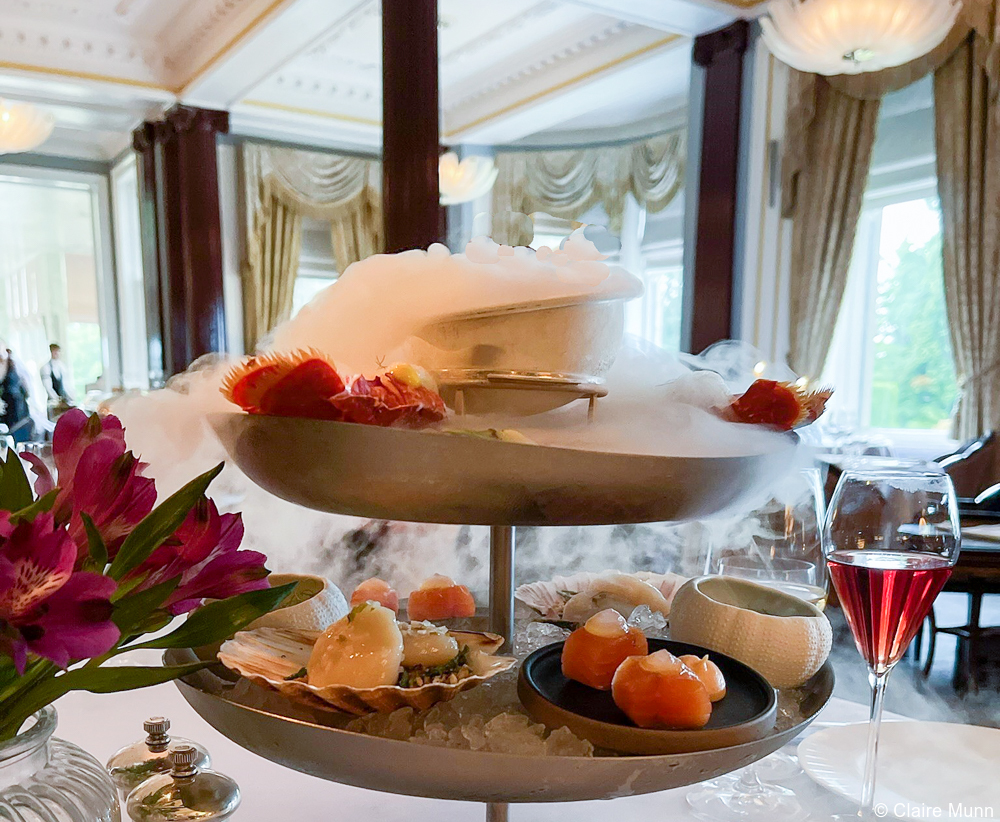 Scotland is an incredible destination on its own for friends and family and also combines well with England and Ireland. Contact Artisans of Leisure to begin planning a private luxurious family tour of Scotland.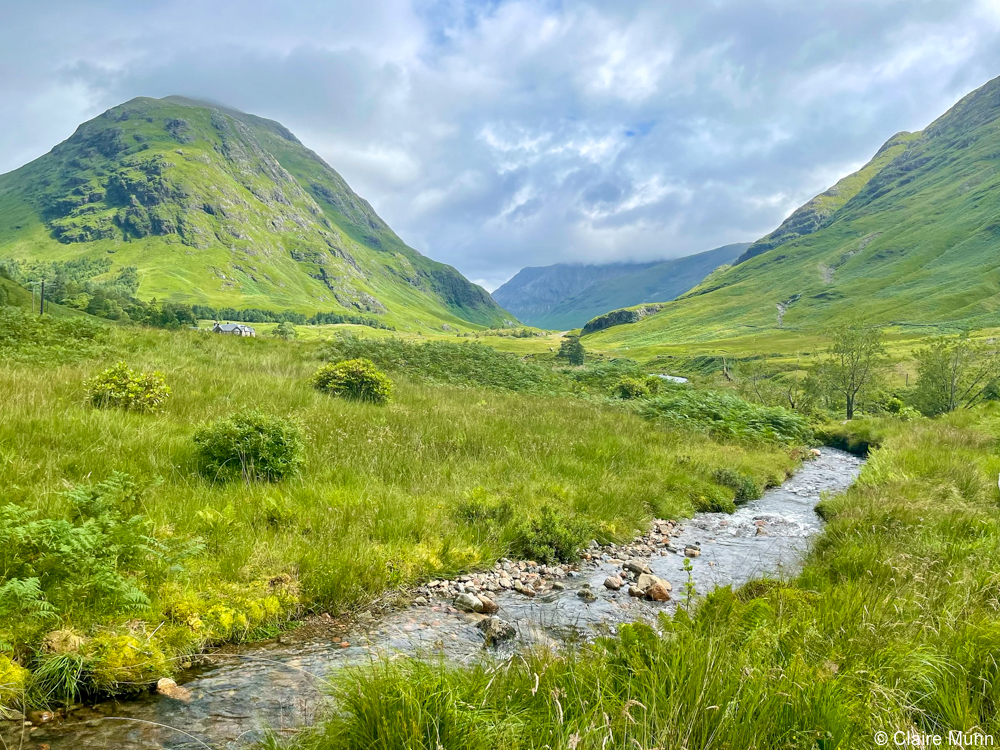 Destinations: Europe, Scotland, UK
Tags: Castle Stalker, castles, Culross Palace, Dean Village, Edinburgh, Edinburgh tours, family travel, Glencoe, Glencoe House, Gleneagles, Gleneagles Townhouse, history, interiors, Inverlochy Castle, luxury Scotland tours, Oban, Oban Distillery, Outlander, Outlander tours, Perthshire, private Scotland tours, Scotland distillery tours, Scotland family tours, Scottish Highlands, Scottish history, Scottish whisky, Stirling Castle, The Balmoral