Introduction to Uzbekistan
(8 Days)
Tashkent, Khiva, Bukhara, Samarkand
A Week in Uzbekistan
(7 Days)
Tashkent, Bukhara, Samarkand
Highlights of Uzbekistan
(10 Days)
Tashkent, Khiva, Bukhara, Samarkand
Best of Samarkand & Tashkent
(6 Days)
Tashkent, Samarkand & Shakhrisabz
Uzbekistan in Depth
(14 Days)
Tashkent, Fergana Valley, Samarkand, Bukhara, Khiva
Jewish Tour of Uzbekistan
(9 Days)
Tashkent, Khiva, Bukhara, Samarkand
Luxury Kazakhstan Tours
Introduction to Kazakhstan
(6 Days)
Nur-Sultan, Almaty with Charyn Canyon & Big Almaty Lake 
Highlights of Kazakhstan
(9 Days)
Nur-Sultan, Shymkent with Turkestan & Aksu Canyon, Almaty with Charyn Canyon & Big Almaty Lake 
Multi-Country Tours
Kyrgyzstan & Uzbekistan in Depth
(16 Days)
Bishkek, Karkara, Karakol, Kochkor, Tashkent, Khiva, Bukhara, Samarkand 
Introduction to Kyrgyzstan & Uzbekistan
(11 Days)
Bishkek, Karakol, Kochkor, Tashkent, Samarkand 
Cultural & Natural Highlights of Kyrgyzstan & Kazakhstan
(13 Days)
Bishkek & Ala Archa National Park, Karkara, Karakol, Kochkor, Almaty with Charyn Canyon & Big Almaty Lake, Shymkent with Turkestan & Aksu Canyon 
Highlights of Kazakhstan & Uzbekistan
(13 Days)
Almaty with Charyn Canyon & Big Almaty Lake, Shymkent with Turkestan & Aksu Canyon, Tashkent, Bukhara, Samarkand 
Ultimate Journey through Central Asia
(20 Days)
Turkmenistan, Uzbekistan, Tajikistan, Kyrgyzstan, Kazakhstan 
Introduction to Central Asia
(14 Days)
Uzbekistan, Tajikistan, Kyrgyzstan, Kazakhstan
Introduction to Uzbekistan
(8 days - Departs Daily on a Private Basis)
Tashkent, Khiva, Bukhara, Samarkand
This private Uzbekistan tour is an ideal introduction to the country's beautiful architecture, fascinating history, traditional crafts and more. It includes in-depth private touring with your own escort guide and private drivers, as well as accommodation at the best hotel in each destination.
Begin in Tashkent, the modern capital of Uzbekistan. With your private guide, walk through the narrow streets of the Old Town, and visit the vast Hazrati Imam complex to see historic mosques and one of the oldest Korans in the world. Explore Chorsu Bazaar, a busy market under a huge Soviet-era dome that's stocked with spices, produce and other daily goods. Visit the Museum of Applied Arts, a richly decorated historic mansion dedicated to Uzbek crafts such as silk, ceramics, carpets and wood carving. Other touring options include walking through Independence Square, seeing a local synagogue, learning about the country's diverse cultural influences at the State Museum of History of Uzbekistan, seeing important historical artworks at the State Fine Arts Museum, and perusing interesting Soviet-era architecture in the metro stations and elsewhere.
Continue to spellbinding Khiva, a walled oasis town and former Silk Road caravan stop on the edge of the desert. With your private guide, explore the narrow lanes of the Ichan Kala, the historic heart of Khiva and an atmospheric collection of mudbrick mosques, madrassas and markets that once served itinerant traders. See highlights of this open-air museum and UNESCO World Heritage Site, such as the dazzling tile-covered rooms and courtyards of the 19th-century Tash Khauli (Stone Palace), the blue dome of the Pahlavan Mahmud Mausoleum, the more than 200 carved wooden pillars of the Juma Mosque, the Islam Khodja complex and the turquoise tile-swathed Kalta Minor Minaret. If desired, climb up a bastion of the Kunya Ark fortress or walk a section of the city walls for views over the rooftops of the town.
Next, visit Bukhara, an ancient Silk Road religious, cultural and trading center. During private touring, discover why this UNESCO World Heritage Site is considered the best-preserved medieval Central Asian town. Venture inside ancient domed bazaars to browse stalls for local handicrafts such as rugs, silk, suzani (embroidered textiles), jewelry and woodwork. See cultural highlights such as the Ark, an impressive ancient palace-fortress behind mighty walls; the Poi Kalyan complex, including the 12th-century Kalyan (Kalon) Minaret, a masterpiece of patterned brick, and the 16th-century Miri Arab Madrassa, with its enormous portal and two blue-domed towers; the Lyabi-Khauz ensemble, which features two madrassas and a Sufi lodge around a pond and shady plaza favored by locals; the four-towered Char Minar gatehouse; and the 10th-century Ismail Samani Mausoleum. One evening, enjoy a performance of traditional Uzbek dances. Additional touring options include visiting the Bolo Hauz Mosque, Maghoki-Attari Mosque or the synagogue and Jewish cemetery.
One morning, take an excursion to Gijduvan, a town famous for rustic pottery, to visit local workshops and browse for colorful glazed ceramics. Alternatively, enjoy a private cooking class to learn to prepare traditional Uzbek dishes such as plov (lamb pilaf) and samsa (meat pastry).
Continue by high-speed train to fabled Samarkand, one of Central Asia's oldest and most important Silk Road cities and a UNESCO World Heritage Site. During private touring, visit the magnificent Registan, a former trading square bounded on three sides by towering madrassas covered in dazzling tile mosaics. Gaze at the blue-tiled portals, minarets and domes while learning about Samarkand's role as the capital of the influential Timurid dynasty in the 14th and 15th centuries. See other Timurid landmarks such as the Bibi-Khanym Mosque, the ornate Gur-e-Amir mausoleum dedicated to legendary ruler Timur (Tamerlane) and his relatives, and the 15th-century Ulugh Beg Observatory, a monumental astronomical device. Walk among the beautiful tile-covered mausoleums of the Shah-i-Zinda ensemble, a hillside necropolis active for more than 800 years. Visit local markets and handicrafts boutiques, and stroll through the old Jewish quarter. Also tour the Afrosiab Museum, which houses archaeological artifacts and an important seventh-century fresco. One evening, enjoy a performance about Uzbek history and traditional costumes at the El Merosi theater. Upon request, Artisans of Leisure can also arrange a tasting at a local winery, a lesson to learn to make traditional bread and other activities.
Return to Tashkent by high-speed train for a night.
Itinerary Overview
Day 1
Arrive Tashkent
Private arrival transfer to hotel for 1 night. Afternoon private city tour
Day 2
Tashkent – Khiva
Private transfer to airport for flight. Private arrival transfer to hotel for 1 night. Afternoon private tour
Day 3

Khiva – Bukhara
Private transfer to train station for train to Bukhara. Private arrival transfer to hotel for 2 nights. Afternoon private touring as time permits

Day 4
Bukhara
Full-day private tour. Evening performance
Day 5
Bukhara – Samarkand
Morning private Uzbek cooking class or private excursion to Gijduvan. Afternoon private transfer to train station for high-speed train to Samarkand. Private arrival transfer to hotel for 2 nights
Day 6
Samarkand
Full-day private tour. Evening performance
Day 7
Samarkand – Tashkent
Morning private tour. Afternoon private transfer to train station for high-speed train to Tashkent. Private arrival transfer to hotel for 1 night
Day 8
Depart Tashkent
Private airport transfer
Hotels
| | |
| --- | --- |
| Tashkent: | Hyatt Regency Tashkent |
| Khiva: | Hotel Asia Khiva |
| Bukhara: | Zargaron Plaza Hotel |
| Samarkand: | Hotel Grand Samarkand or DiliMah Hotel |
Cost
| | |
| --- | --- |
| $6,635 | Per Person (double occupancy) |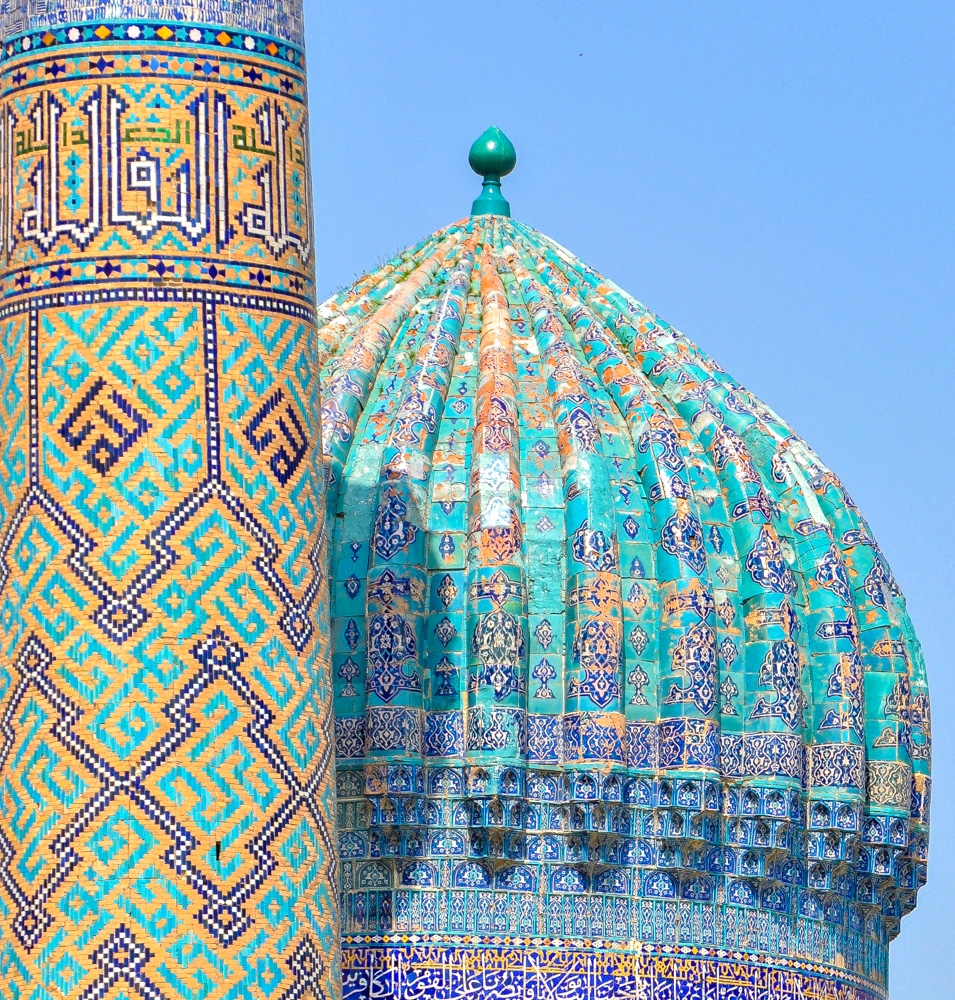 Introduction to Uzbekistan
(8 Days)
Tashkent, Khiva, Bukhara, Samarkand
A Week in Uzbekistan
(7 Days)
Tashkent, Bukhara, Samarkand
Highlights of Uzbekistan
(10 Days)
Tashkent, Khiva, Bukhara, Samarkand
Best of Samarkand & Tashkent
(6 Days)
Tashkent, Samarkand & Shakhrisabz
Uzbekistan in Depth
(14 Days)
Tashkent, Fergana Valley, Samarkand, Bukhara, Khiva
Jewish Tour of Uzbekistan
(9 Days)
Tashkent, Khiva, Bukhara, Samarkand
Luxury Kazakhstan Tours
Introduction to Kazakhstan
(6 Days)
Nur-Sultan, Almaty with Charyn Canyon & Big Almaty Lake 
Highlights of Kazakhstan
(9 Days)
Nur-Sultan, Shymkent with Turkestan & Aksu Canyon, Almaty with Charyn Canyon & Big Almaty Lake 
Multi-Country Tours
Kyrgyzstan & Uzbekistan in Depth
(16 Days)
Bishkek, Karkara, Karakol, Kochkor, Tashkent, Khiva, Bukhara, Samarkand 
Introduction to Kyrgyzstan & Uzbekistan
(11 Days)
Bishkek, Karakol, Kochkor, Tashkent, Samarkand 
Cultural & Natural Highlights of Kyrgyzstan & Kazakhstan
(13 Days)
Bishkek & Ala Archa National Park, Karkara, Karakol, Kochkor, Almaty with Charyn Canyon & Big Almaty Lake, Shymkent with Turkestan & Aksu Canyon 
Highlights of Kazakhstan & Uzbekistan
(13 Days)
Almaty with Charyn Canyon & Big Almaty Lake, Shymkent with Turkestan & Aksu Canyon, Tashkent, Bukhara, Samarkand 
Ultimate Journey through Central Asia
(20 Days)
Turkmenistan, Uzbekistan, Tajikistan, Kyrgyzstan, Kazakhstan 
Introduction to Central Asia
(14 Days)
Uzbekistan, Tajikistan, Kyrgyzstan, Kazakhstan
You all did a great job with my Uzbekistan, Kyrgyzstan & Georgia tour. The guides and local representatives were all terrific. 
~ J.P., Delray Beach, FL
We have had nothing but great success using Artisans of Leisure. Every trip, experience, hotel and people are better than perfect. Bravo to your team.
~ M.W., Vancouver, Canada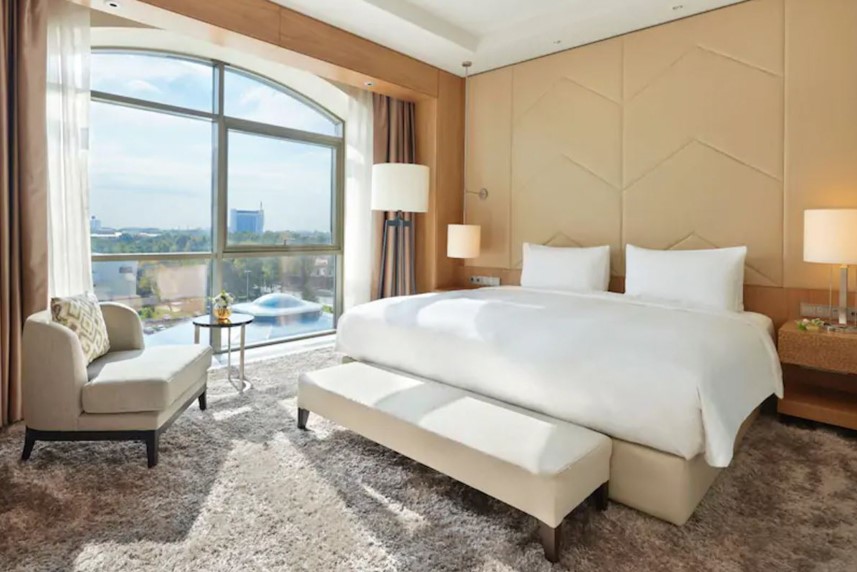 Recommended by:
Departures
Conde Nast Traveler
The New York Times
Wall Street Journal
Travel + Leisure
Town & Country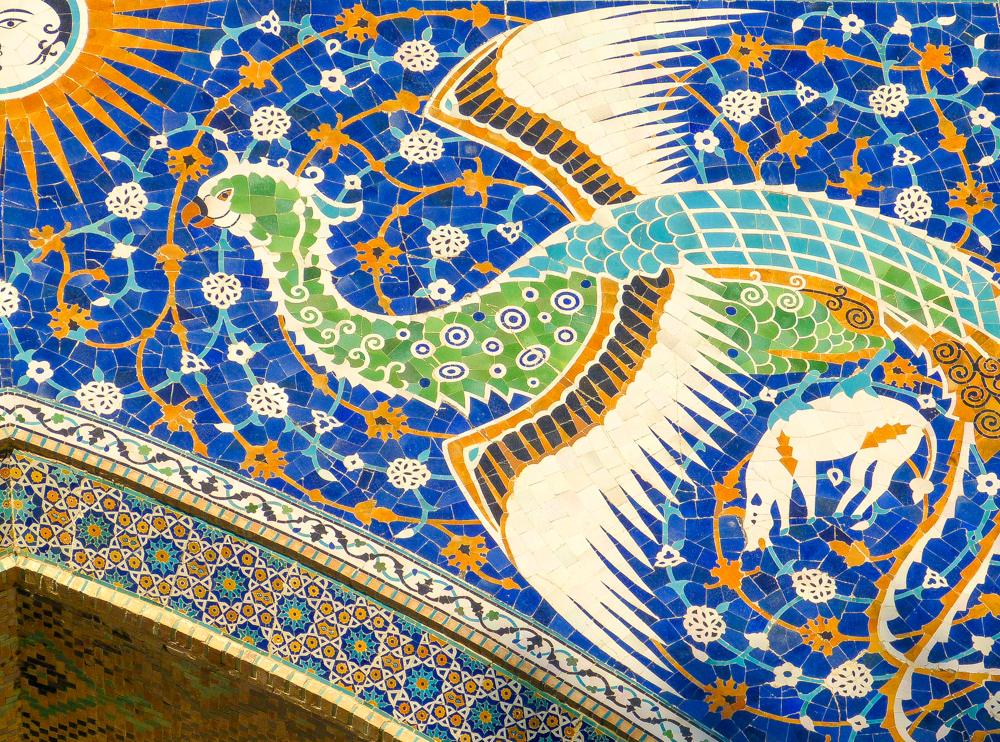 Postcard from Our Travelers: Samarkand, Uzbekistan
Stunning Tile Mosaics in Uzbekistan