June 26, 2020
Iconic Image: Stunning Tile Mosaics in Uzbekistan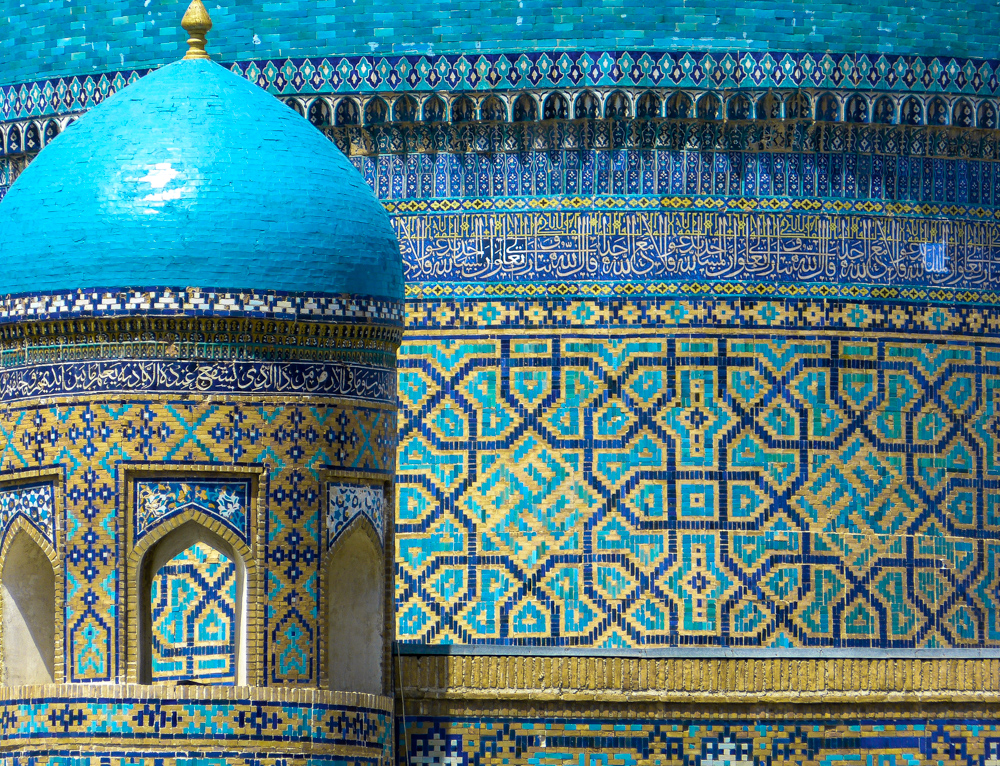 Seeing the beautiful turquoise and azure tile mosaics adorning historic mosques, minarets and madrassas is a highlight of any visit to Uzbekistan.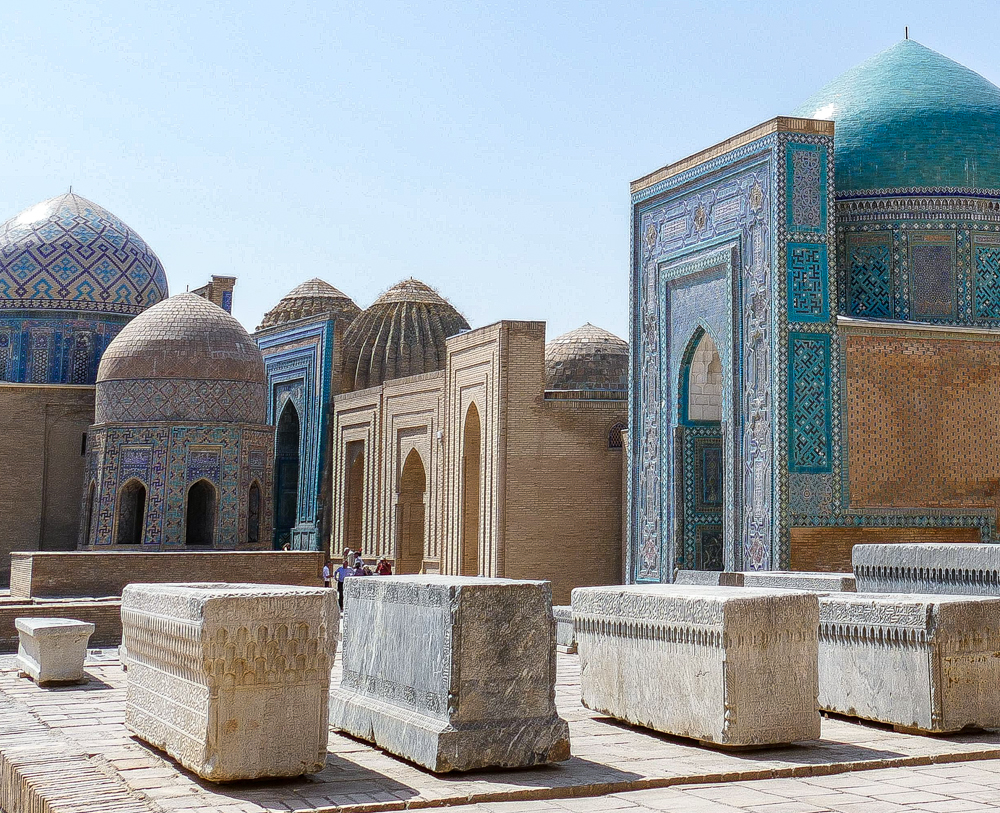 Ground mineral pigments mixed according to age-old recipes create the vibrant blues, turquoises and greens of the ceramic tiles that have been a defining decorative feature of Uzbek architecture for centuries.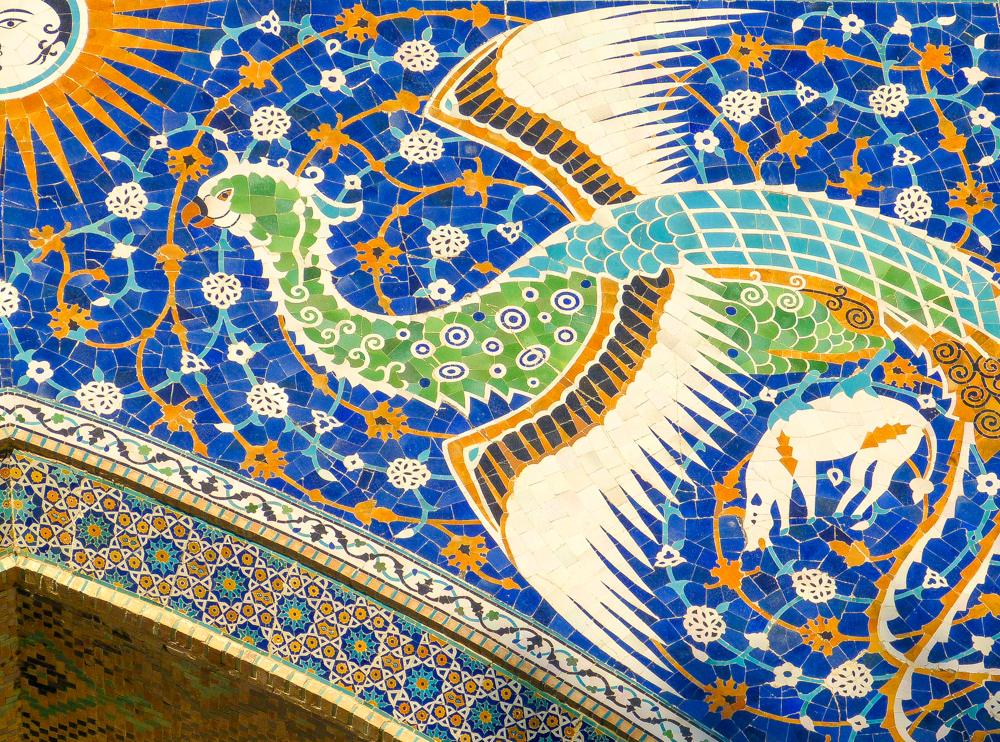 Artisans of Leisure's Uzbekistan tours feature the most interesting sites in the Central Asian country's Silk Road cities, such as the spectacular ceramic-tiled walls of the Tash Khauli (Stone Palace) in Khiva; the stunning azure tile designs on the Registan madrassas and the Shah-i-Zinda necropolis in Samarkand; and the decorated towers of the Char Minar gatehouse in Bukhara.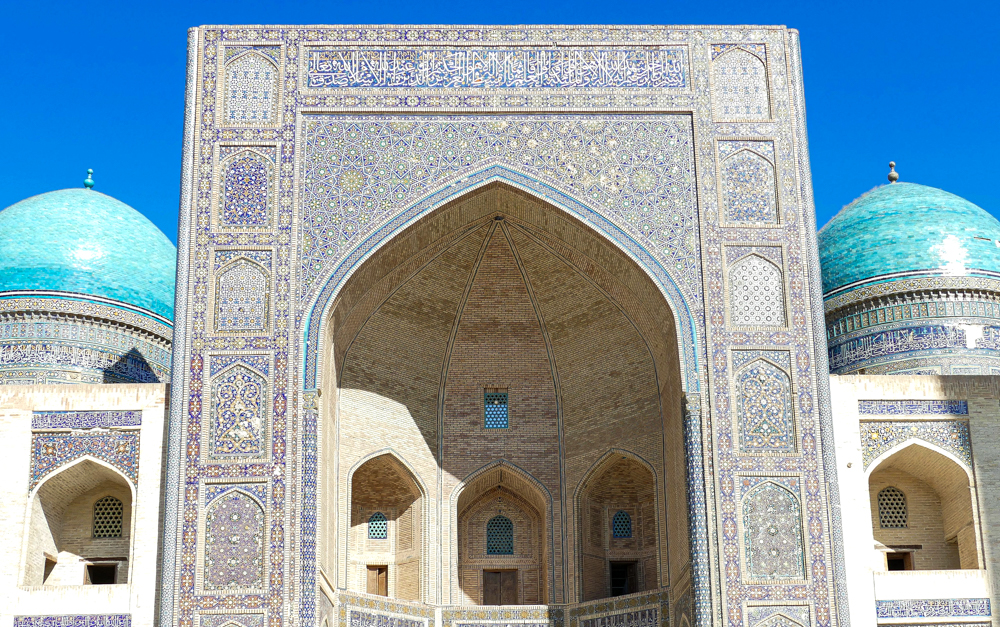 During private touring, our expert local guides bring Uzbekistan's history, architecture and crafts to life. For travelers especially interested in tiles and ceramics, we arrange exclusive visits to workshops and studios to meet with master craftsmen and learn more about their work.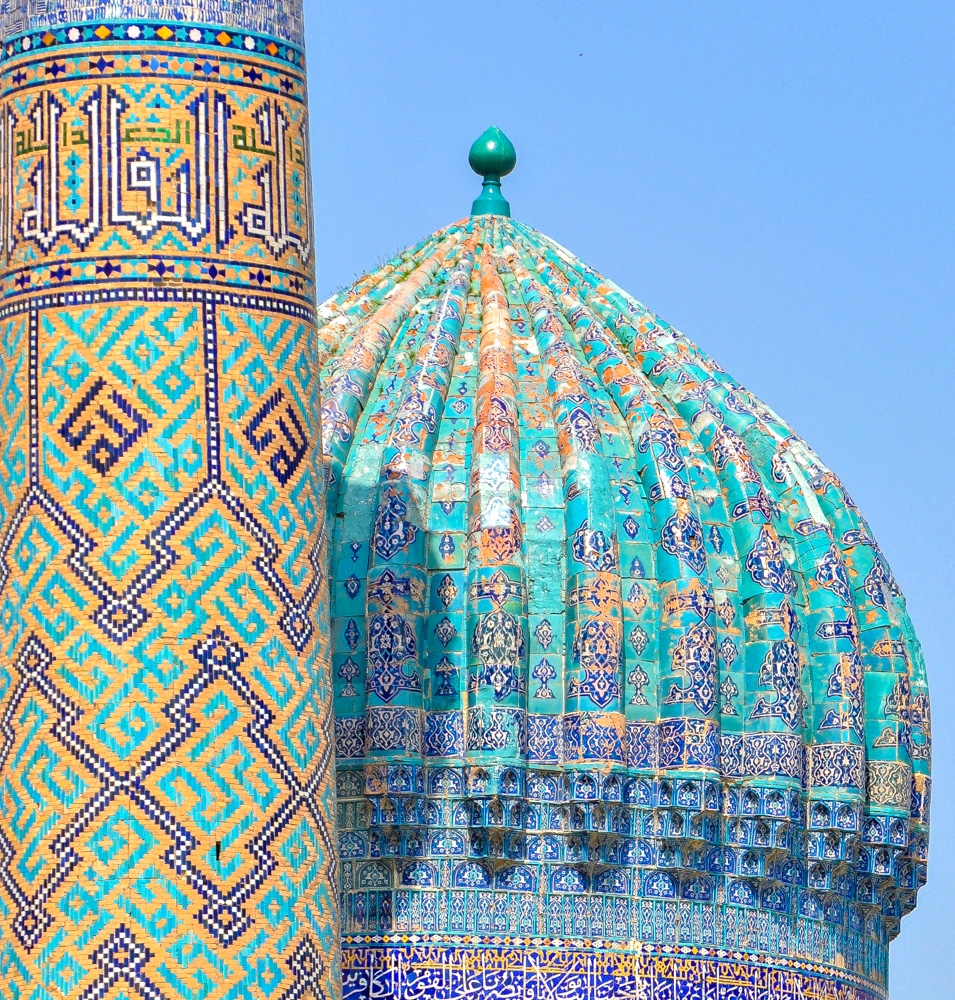 View our private Uzbekistan tours, and contact one of our Central Asia travel specialists to start planning.
Destinations: Central Asia, Uzbekistan
Tags: architecture, art, art tours, Artisans of Leisure, Central Asia tours, design, private tours, tiles, UNESCO, Uzbekistan, Uzbekistan tours