Introduction to Dubai
(4 days)
Dubai & Arabian Desert
Dubai & Abu Dhabi
(7 Days)
Dubai & Arabian Desert, Abu Dhabi
Exclusive Emirates
(9 days)
Dubai, Arabian Desert, Abu Dhabi
Dubai in Depth
(6 days)
Dubai with Arabian Desert & Abu Dhabi
Dubai & the Desert
(6 days)
Dubai, Arabian Desert
Dubai Stopover
(3 days)
Dubai & Arabian Desert
Abu Dhabi Stopover
(4 Days)
Abu Dhabi
Family Tour of Dubai & the Emirates
(9 days)
Dubai & Arabian Desert, Abu Dhabi
Dubai: City & Sea
(6 days)
Dubai with Abu Dhabi & Arabian Desert
Abu Dhabi & the Desert
(6 days)
Abu Dhabi, Liwa Desert
Multi-country Tours
Best of Dubai & Egypt
(12 days)
Dubai & Arabian Desert, Cairo & the Pyramids, Abu Simbel, luxury Nile River cruise
Best of Dubai & Oman
(12 Days)
Dubai with Arabian Desert & Abu Dhabi, Muscat & Nizwa, Jebel Akhdar (Al Hajar Mountains), Wahiba Sands
Romantic Dubai, Desert & Zighy Bay
(10 days)
Dubai, Zighy Bay, Arabian Desert
Culture & Adventure in Dubai, Abu Dhabi & Oman
(11 days)
Zighy Bay, Dubai, Arabian Desert, Abu Dhabi
Dubai & the Maldives
(11 Days)
Dubai & Arabian Desert, Maldives
Introduction to Israel & Dubai
(11 Days)
Jerusalem & Dead Sea, Tel Aviv, Dubai & Arabian Desert
Journey Through the Middle East
(21 Days)
Cairo & the Pyramids, Abu Simbel, luxury Nile River cruise, Amman, Petra & Wadi Rum, Dead Sea, Jerusalem, Tel Aviv, Dubai & Arabian Desert
Abu Dhabi Stopover
(4 Days - Departs Daily on a Private Basis)
Abu Dhabi
This private luxury Abu Dhabi tour is an ideal option for travelers with a stopover in the region or those visiting Abu Dhabi before or after a cruise. 
Experience the best of Abu Dhabi, the capital of the UAE. During flexible, personalized city touring, visit the most interesting cultural sites, such as the Sheikh Zayed Grand Mosque, the Louvre Abu Dhabi, Al Hosn Palace and Emirates Palace. Other options, depending on your interests, include touring the Abu Dhabi Falcon Hospital, visiting Ferrari World theme park, seeing other museums and structures on Saadiyat Island, or experiencing futuristic Masdar City.
Artisans of Leisure can also make advance dining reservations at the city's top restaurants.
Itinerary Overview
Day 1
Arrive Abu Dhabi
VIP assistance at airport through immigration. Private arrival transfer to luxury hotel for 3 nights
Day 2
Abu Dhabi
Full-day private city tour
Day 3
Abu Dhabi
Half-day private city tour
Day 6
Depart Abu Dhabi
Private airport transfer
Hotels
| | |
| --- | --- |
| Abu Dhabi: | Emirates Palace or The St. Regis Abu Dhabi |
Cost
| | |
| --- | --- |
| $4,665 | Per person (double occupancy) |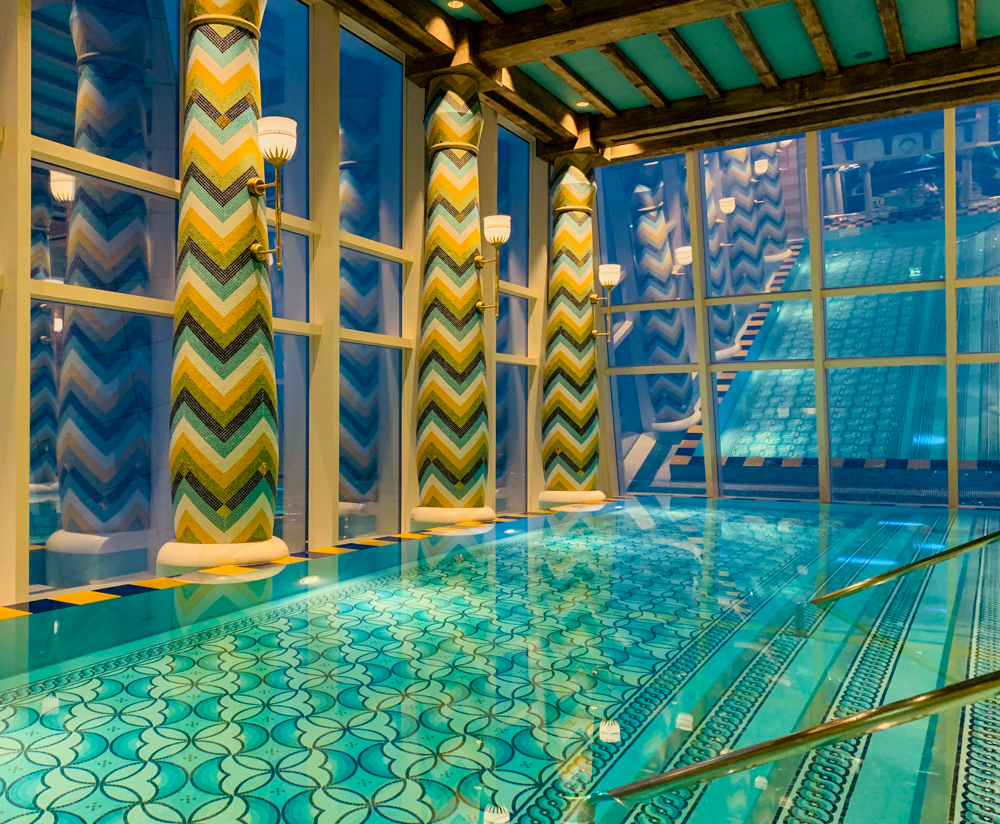 Introduction to Dubai
(4 days)
Dubai & Arabian Desert
Dubai & Abu Dhabi
(7 Days)
Dubai & Arabian Desert, Abu Dhabi
Exclusive Emirates
(9 days)
Dubai, Arabian Desert, Abu Dhabi
Dubai in Depth
(6 days)
Dubai with Arabian Desert & Abu Dhabi
Dubai & the Desert
(6 days)
Dubai, Arabian Desert
Dubai Stopover
(3 days)
Dubai & Arabian Desert
Abu Dhabi Stopover
(4 Days)
Abu Dhabi
Family Tour of Dubai & the Emirates
(9 days)
Dubai & Arabian Desert, Abu Dhabi
Dubai: City & Sea
(6 days)
Dubai with Abu Dhabi & Arabian Desert
Abu Dhabi & the Desert
(6 days)
Abu Dhabi, Liwa Desert
Multi-country Tours
Best of Dubai & Egypt
(12 days)
Dubai & Arabian Desert, Cairo & the Pyramids, Abu Simbel, luxury Nile River cruise
Best of Dubai & Oman
(12 Days)
Dubai with Arabian Desert & Abu Dhabi, Muscat & Nizwa, Jebel Akhdar (Al Hajar Mountains), Wahiba Sands
Romantic Dubai, Desert & Zighy Bay
(10 days)
Dubai, Zighy Bay, Arabian Desert
Culture & Adventure in Dubai, Abu Dhabi & Oman
(11 days)
Zighy Bay, Dubai, Arabian Desert, Abu Dhabi
Dubai & the Maldives
(11 Days)
Dubai & Arabian Desert, Maldives
Introduction to Israel & Dubai
(11 Days)
Jerusalem & Dead Sea, Tel Aviv, Dubai & Arabian Desert
Journey Through the Middle East
(21 Days)
Cairo & the Pyramids, Abu Simbel, luxury Nile River cruise, Amman, Petra & Wadi Rum, Dead Sea, Jerusalem, Tel Aviv, Dubai & Arabian Desert
Our family really enjoyed Dubai. The guide was the highest standard and made the touring very interesting and worthwhile. 
~ R.W., Toronto, Canada
We thoroughly enjoyed our Dubai and Oman tour. The accommodations were spectacular everywhere. Our guide in Dubai City was excellent…The night in the desert was great—it is so serene, and we enjoyed the wildlife experience.
~ M.S., Pittsburgh, PA
Our Dubai, Maldives and India tour was awesome! Everyone was friendly, organized, easy going and knowledgeable. It was very comfortable way to travel. Great suggestions throughout. Artisans of Leisure is a 10 out of 10!
~ E.M., Mission Hills, KS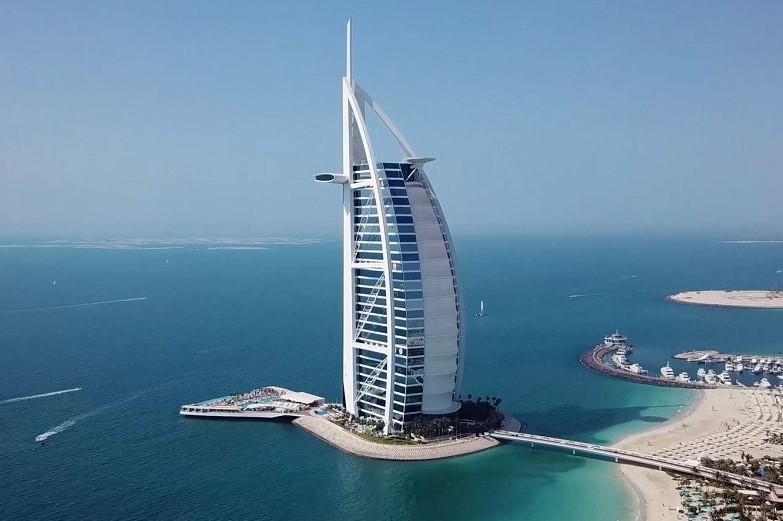 Recommended by:
Departures
Conde Nast Traveler
The New York Times
Wall Street Journal
Travel + Leisure
Town & Country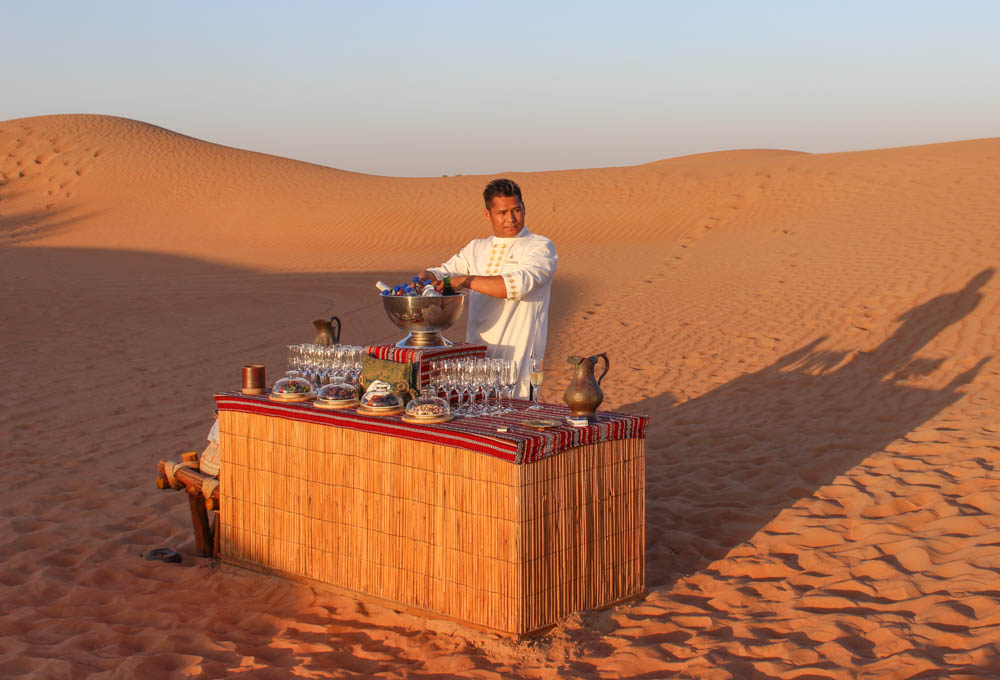 Formula 1 Races: VIP and Exclusive Access
Visiting The Louvre Abu Dhabi while in Abu Dhabi or Dubai
Must Buy: Gold in the Souks of Dubai
A Luxury Journey through Dubai, Oman & Abu Dhabi