Introduction to Dubai
(4 days)
Dubai & Arabian Desert
Dubai & Abu Dhabi
(7 Days)
Dubai & Arabian Desert, Abu Dhabi
Exclusive Emirates
(9 days)
Dubai, Arabian Desert, Abu Dhabi
Dubai in Depth
(6 days)
Dubai with Arabian Desert & Abu Dhabi
Dubai & the Desert
(6 days)
Dubai, Arabian Desert
Dubai Stopover
(3 days)
Dubai & Arabian Desert
Abu Dhabi Stopover
(4 Days)
Abu Dhabi
Family Tour of Dubai & the Emirates
(9 days)
Dubai & Arabian Desert, Abu Dhabi
Dubai: City & Sea
(6 days)
Dubai with Abu Dhabi & Arabian Desert
Abu Dhabi & the Desert
(6 days)
Abu Dhabi, Liwa Desert
Multi-country Tours
Best of Dubai & Egypt
(12 days)
Dubai & Arabian Desert, Cairo & the Pyramids, Abu Simbel, luxury Nile River cruise
Best of Dubai & Oman
(12 Days)
Dubai with Arabian Desert & Abu Dhabi, Muscat & Nizwa, Jebel Akhdar (Al Hajar Mountains), Wahiba Sands
Romantic Dubai, Desert & Zighy Bay
(10 days)
Dubai, Zighy Bay, Arabian Desert
Culture & Adventure in Dubai, Abu Dhabi & Oman
(11 days)
Zighy Bay, Dubai, Arabian Desert, Abu Dhabi
Dubai & the Maldives
(11 Days)
Dubai & Arabian Desert, Maldives
Introduction to Israel & Dubai
(11 Days)
Jerusalem & Dead Sea, Tel Aviv, Dubai & Arabian Desert
Journey Through the Middle East
(21 Days)
Cairo & the Pyramids, Abu Simbel, luxury Nile River cruise, Amman, Petra & Wadi Rum, Dead Sea, Jerusalem, Tel Aviv, Dubai & Arabian Desert
Best of Dubai & Egypt
(12 Days - Departs Daily on a Private Basis)
Dubai & Arabian Desert, Cairo & the Pyramids, Abu Simbel, luxury Nile River cruise
This private luxury tour combines the highlights of Dubai and Egypt, including fascinating cultural touring, luxury accommodations, and expert private guides. Artisans of Leisure travelers are escorted throughout Egypt by one of the country's top private Egyptologist guides (including on the luxury Nile River cruise) and have their own private drivers in each location. Accommodation is at the best luxury hotels throughout.
Begin in Dubai and experience the best of the city during flexible, personalized city touring. Learn about Dubai's culture and history while exploring Old Dubai. See the traditional buildings of the Bur Dubai district and Al Fahidi Historical Neighborhood (formerly known as Bastakiya), ride an abra (water taxi) across Dubai Creek, and browse the spice and gold souks. Visit tile-covered mosques, and see ultra-modern skyscrapers, including the Burj Khalifa, the tallest building in the world. Dubai is also a renowned shopping destination, with atmospheric souks and legendary luxury malls filled with exclusive boutiques and attractions such as Ski Dubai and the Dubai Aquarium. Depending on your interests, also experience Dubai's burgeoning art and design scene during visits to interesting shops and galleries housed in converted traditional and industrial buildings. Other options include visiting one of Dubai's water parks, touring attractions such as Dubai Miracle Garden, seeing the Dubai Fountain, or enjoying Dubai's beaches and exciting dining and entertainment districts. 
One morning, take a private four-wheel drive (4x4) excursion to the Dubai Desert Conservation Reserve in the beautiful Arabian Desert to see the sand dunes and local wildlife. 
Artisans of Leisure can also arrange additional special interest activities such as private culinary tours, a private falconry lesson, Arabian cultural exchange activities, tours with art experts and shopping experts, and scenic flights over the city's renowned skyscrapers and man-made islands. Artisans of Leisure can also make advance dining reservations at the city's top restaurants and in unique locations such as the iconic Burj Al Arab hotel.
Fly to Egypt and experience Cairo as an insider—our tours offer the most in-depth, sophisticated Cairo touring available. Visit the most interesting cultural attractions in the historic center, a UNESCO World Heritage Site, such as the Citadel, the Egyptian Museum and the Hanging Church. Tour our favorite neighborhoods, which are filled with beautiful Fatimid, Islamic, Mameluk, Ottoman, Coptic and Art Deco architecture. See well-preserved medieval residences formerly occupied by wealthy merchants. Walk through fascinating markets such as the renowned Khan al-Khalili bazaar. Also visit smaller and lesser-known museums dedicated to Islamic art, applied arts and Egyptian culture. If desired, we can also arrange visits to Cairo's top boutiques and reservations at the best restaurants in town.
One day, take a private excursion to the Pyramids of Giza, a world-renowned and UNESCO-listed burial complex that includes pyramids, tombs, temples, the Solar Boat and the Great Sphinx. Also visit the even older pyramids of Dahshur and Saqqara. If desired, enjoy a camel ride by the Pyramids of Giza, and perhaps see the interiors of the Great and Bent pyramids.
Upon request, Artisans of Leisure can arrange VIP experiences such as exclusive access to well-preserved tombs that are not open to the public and after-hours private tours of major sites such as the Egyptian Museum and the Pyramids of Giza.
Next, fly to Abu Simbel, a UNESCO World Heritage Site and two spectacular monumental temples commissioned by Pharaoh Ramses II and carved into sandstone cliffs.
Next, enjoy a four-night luxury Nile River cruise. Tour extraordinary archaeological sites such as the stunning Temple of Philae, the High Dam and the Unfinished Obelisk in Aswan, the Temple of Horus (Edfu) and the Temple of Kom Ombo. Around Luxor, visit Luxor Temple and the Karnak complex, Medinet Habu, the Colossi of Memnon, and the Valley of the Kings and the Valley of the Queens, including the tombs of King Tut and Ramses VI. We will also arrange access to the spectacular tombs of Seti I and Queen Nefertari. Throughout the cruise, Artisans of Leisure will arrange private shore excursions with your own Egyptologist guide.
Depending on your travel dates, this cruise is also available in reverse, from Luxor to Aswan.
The tour concludes with one night in Cairo.
Itinerary Overview
Day 1
Arrive Dubai, UAE
VIP assistance at airport. Private arrival transfer to resort for 3 nights
Day 2
Dubai
Full-day private tour
Day 3

Dubai & Arabian Desert
Morning private desert excursion. Afternoon flexible touring or shopping

Day 4

Dubai – Cairo, Egypt
Private transfer to airport for flight to Cairo (flight not included). VIP airport assistance in Cairo. Private arrival transfer to hotel for 3 nights

Day 5

Cairo
Full-day private city tour

Day 6
Cairo & Pyramids
Full-day private city tour and excursion to Pyramids of Giza and Great Sphinx
Day 7
Cairo – Aswan – Abu Simbel – Aswan
Private airport transfer and flight to Abu Simbel. Private touring of temples. Return to airport for flight to Aswan. Embark on Nile River cruise for 4 nights
Day 8
Aswan – Kom Ombo – Edfu
Morning private touring of High Dam, Temple of Philae and other sights around Aswan. Sail to Kom Ombo for afternoon private touring of Temple of Kom Ombo. Sail to Edfu for overnight
Day 9
Edfu – Esna – Luxor
Morning private touring of Temple of Horus. Sail through the Esna Lock to Luxor for overnight
Day 10

Luxor
Private touring of Valley of the Kings and Valley of the Queens, including the tombs of King Tut, Seti I and Queen Nefertari, as well as the Luxor and Karnak temples

Day 11
Luxor – Cairo
Private airport transfer and flight to Cairo. Private arrival transfer to hotel for overnight
Day 12
Depart Cairo
Private airport transfer
Hotels
Dubai:

Four Seasons Resort Dubai at Jumeirah Beach
*Burj Al Arab or One&Only The Palm can be booked for a supplement


Cairo:

The St. Regis Cairo, Four Seasons Nile Plaza or Four Seasons First Residence

Nile River cruise:
The Oberoi Philae or The Oberoi Zahra
Cost
| | |
| --- | --- |
| $19,835 | Per person (double occupancy) |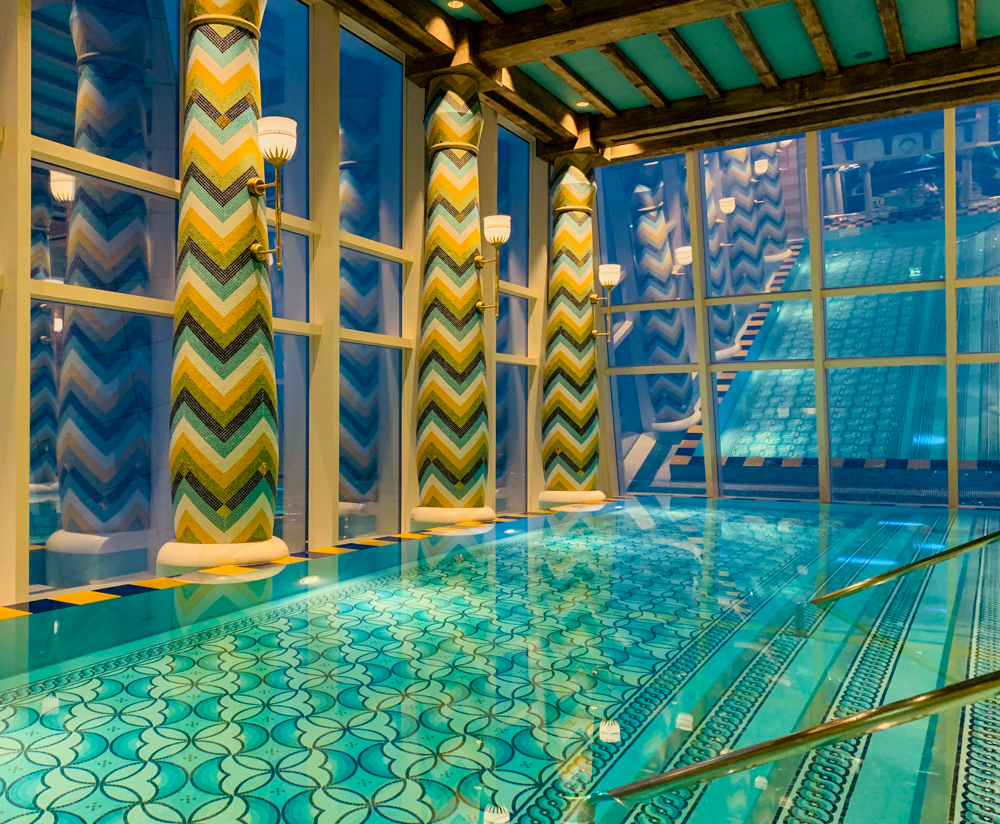 Introduction to Dubai
(4 days)
Dubai & Arabian Desert
Dubai & Abu Dhabi
(7 Days)
Dubai & Arabian Desert, Abu Dhabi
Exclusive Emirates
(9 days)
Dubai, Arabian Desert, Abu Dhabi
Dubai in Depth
(6 days)
Dubai with Arabian Desert & Abu Dhabi
Dubai & the Desert
(6 days)
Dubai, Arabian Desert
Dubai Stopover
(3 days)
Dubai & Arabian Desert
Abu Dhabi Stopover
(4 Days)
Abu Dhabi
Family Tour of Dubai & the Emirates
(9 days)
Dubai & Arabian Desert, Abu Dhabi
Dubai: City & Sea
(6 days)
Dubai with Abu Dhabi & Arabian Desert
Abu Dhabi & the Desert
(6 days)
Abu Dhabi, Liwa Desert
Multi-country Tours
Best of Dubai & Egypt
(12 days)
Dubai & Arabian Desert, Cairo & the Pyramids, Abu Simbel, luxury Nile River cruise
Best of Dubai & Oman
(12 Days)
Dubai with Arabian Desert & Abu Dhabi, Muscat & Nizwa, Jebel Akhdar (Al Hajar Mountains), Wahiba Sands
Romantic Dubai, Desert & Zighy Bay
(10 days)
Dubai, Zighy Bay, Arabian Desert
Culture & Adventure in Dubai, Abu Dhabi & Oman
(11 days)
Zighy Bay, Dubai, Arabian Desert, Abu Dhabi
Dubai & the Maldives
(11 Days)
Dubai & Arabian Desert, Maldives
Introduction to Israel & Dubai
(11 Days)
Jerusalem & Dead Sea, Tel Aviv, Dubai & Arabian Desert
Journey Through the Middle East
(21 Days)
Cairo & the Pyramids, Abu Simbel, luxury Nile River cruise, Amman, Petra & Wadi Rum, Dead Sea, Jerusalem, Tel Aviv, Dubai & Arabian Desert
Our family really enjoyed Dubai. The guide was the highest standard and made the touring very interesting and worthwhile. 
~ R.W., Toronto, Canada
We thoroughly enjoyed our Dubai and Oman tour. The accommodations were spectacular everywhere. Our guide in Dubai City was excellent…The night in the desert was great—it is so serene, and we enjoyed the wildlife experience.
~ M.S., Pittsburgh, PA
Our Dubai, Maldives and India tour was awesome! Everyone was friendly, organized, easy going and knowledgeable. It was very comfortable way to travel. Great suggestions throughout. Artisans of Leisure is a 10 out of 10!
~ E.M., Mission Hills, KS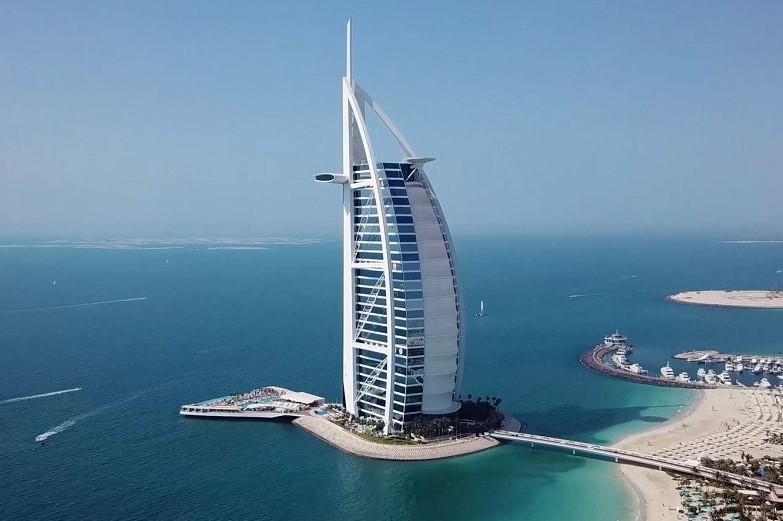 Recommended by:
Departures
Conde Nast Traveler
The New York Times
Wall Street Journal
Travel + Leisure
Town & Country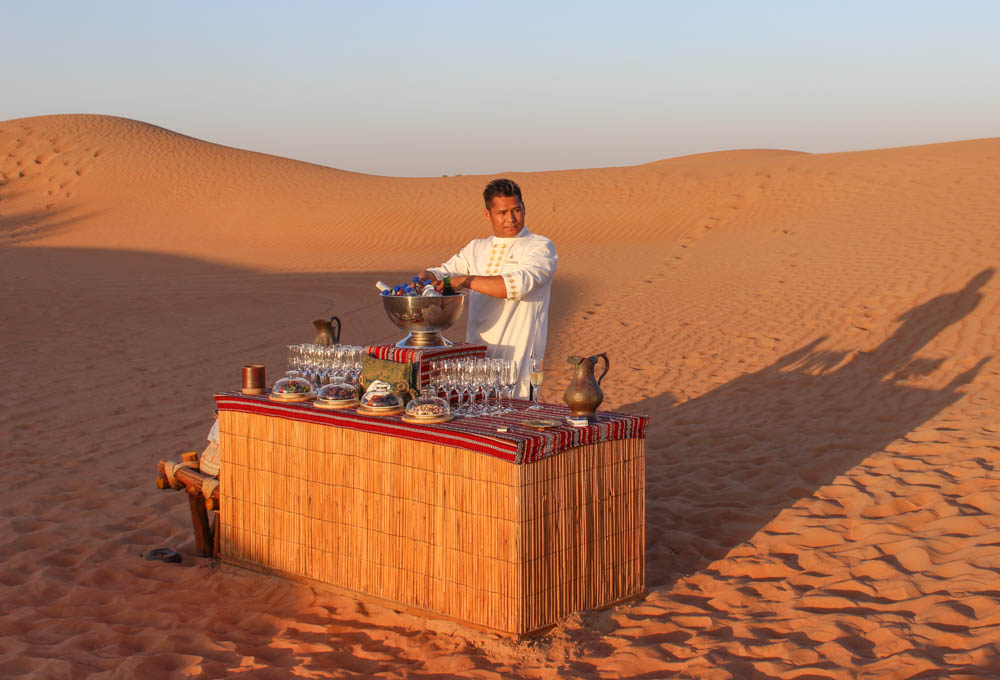 Formula 1 Races: VIP and Exclusive Access
Visiting The Louvre Abu Dhabi while in Abu Dhabi or Dubai
Must Buy: Gold in the Souks of Dubai
A Luxury Journey through Dubai, Oman & Abu Dhabi