Oslo, Bergen & the Fjords
(5 Days)
Oslo, Bergen, Sognefjord
Essence of Norway
(7 Days)
Oslo, Bergen, Sognefjord, Geirangerfjord, Alesund
Cities & Fjords
(9 Days)
Oslo, Bergen & Sognefjord, Alesund & Geirangerfjord, Trondheim & Oppdal
Insider Norway
(9 Days)
Alesund, Norangsfjorden, Geirangerfjord, Atlantic Road, Oppdal, Trondheim
Journey Through Norway
(10 Days)
Oslo, Alesund & Geirangerfjord, Tromso, Lofoten Islands
Design, Architecture & Nature of Norway
(9 Days)
Oslo, Alesund & Atlantic Road, Norangsfjorden, Geirangerfjord, Storfjorden
Fjords in Depth
(7 Days)
Oslo, Bergen, Sognefjord, Solvorn, Norangsfjorden, Geirangerfjord, Alesund
Alesund & Geirangerfjord
(4 Days)
Highlights of the Lofoten Islands
(4 Days)
Winter & Northern Lights Tour of Norway
(5 Days)
Bergen, Sognefjord, Tromso
Multi-country Tours
Highlights of Scandinavia
(11 Days)
Copenhagen, Stockholm, Oslo, Bergen & the Fjords
Best of Iceland & Norway
(9 Days)
Reykjavik, Langjokull Glacier, Golden Circle, South Iceland, Oslo, Bergen, Sognefjord
Best of Scandinavia & Iceland
(14 Days)
Copenhagen, Stockholm, Oslo, Bergen, Sognefjord, Reykjavik, Golden Circle
Active & Wellness Tour of Iceland & Norway
(11 Days)
Reykjavik & Langjokull Glacier, Husafell, Blue Lagoon, Oslo, Bergen, Sognefjord
Journey Through Norway
(10 Days - Departs Daily on a Private Basis)
Oslo, Alesund & Geirangerfjord, Tromso, Lofoten Islands
This comprehensive private tour features the best of Norway's spectacular scenery and cultural highlights.
Begin in Oslo, the attractive seaside capital of Norway. During flexible private touring, learn about Viking customs at the Viking Ship Museum, marvel at the remarkable sculptures in Vigeland Park, see fascinating murals describing Norwegian history and customs inside City Hall, take in panoramic views of the harbor from the historic Akershus Fortress, walk on the roof of the iconic Opera House, and peruse masterpieces by Edvard Munch and other Norwegian artists at the National Gallery. Other options include visiting the Nobel Peace Center, learning about rural traditions at the Norwegian Folk Museum, touring the Royal Palace or Oscarshall, delving into the life of one of Norway's most renowned playwrights at the Ibsen Museum, seeing Norwegian modernist architecture at Villa Stenersen, learning about the World War II history of Norway at the Holocaust Museum or Resistance Museum, visiting Holmenkollen ski jump and the Ski Museum, and biking along the Akerselva River. Upon request, Artisans of Leisure can also arrange tickets to performances at the Oslo Opera House and other venues around the city.
Next, fly to Alesund, a beautiful port town built on islands along the coast. During private touring, explore the historic center—a showcase of Art Nouveau architecture—and visit small museums such as the Jugendstilsenteret to learn more about the history and culture of the region. If desired, also learn about Viking history, visit popular cafes and small boutiques, and venture up Aksla viewpoint for panoramas of the city and surrounding archipelago.
One day, enjoy a full-day excursion with your private driver-guide through spectacular Geirangerfjord, a UNESCO World Heritage Site, and the surrounding region. Cruise by ferry through the beautiful fjord, admiring waterfalls streaming hundreds of feet down high rock walls, and looking for farm buildings perched on precipitous cliffs. Also drive along the famous Eagle Road, a winding route with overhead views of Geirangerfjord, and through other classic Norwegian scenery of fjords and hills.
Upon request, we can also arrange additional activities and services such as reservations at restaurants on islands or family farms; a visit to the island of Runde to see puffins and other seabirds (in season); excursions to the Alnes Lighthouse or the famed Atlantic Road; and private boat charters, sea kayaking and fishing.
Continue to Tromso, a waterfront city above the Arctic Circle that's an ideal base for viewing the aurora borealis (Northern Lights) in the winter. With your private guide, visit the Arctic Cathedral (Tromsdalen Church) and Tromso Cathedral, learn about Arctic adventure in the Polar Museum, discover plants adapted to the extreme environment at the Arctic-Alpine Botanic Garden, browse art galleries and shops selling Norwegian handicrafts, and ride the cable car up a nearby mountain for panoramic views of the city and surrounding landscapes. Upon request, Artisans of Leisure can arrange additional activities such as hiking, fishing, dog sledding, whale watching and private excursions to hunt for the Northern Lights.
Conclude in the Lofoten Islands, a spectacular landscape of dramatic stone mountains and rocky coastlines surrounded by the Norwegian Sea. Stay three nights in a boutique hotel composed of rorbuer (traditional waterfront cabins). During touring with a private guide, visit fishing villages, meet local artisans, see contemporary art at the KaviarFactory, and learn about local history at Lofotr Viking Museum, a reconstructed Viking longhouse. Also enjoy outdoor activities according to your interests, such as scenic hikes, a crab safari aboard a RIB boat, sea kayaking and a boat cruise to Trollfjord in search of sea eagles.
This private Norway tour can be further customized with additional time or destinations in Norway or neighboring countries, such as Sweden and Denmark. Contact one of our Scandinavia specialists to start planning.
Itinerary Overview
Day 1
Arrive Oslo
Private arrival transfer to hotel for 2 nights
Day 2
Oslo


Morning private walking tour. Afternoon private tour with private guide and driver

Day 3
Oslo – Alesund


Private transfer to airport for flight to Alesund. Private arrival transfer to hotel for 2 nights. Afternoon private city tour

Day 4
Alesund & Geiranger


Privately guided excursion through Geirangerfjord and region by ferry and private vehicle

Day 5
Alesund – Tromso


Private transfer to airport for flight to Tromso. Private arrival transfer to hotel for 2 nights

Day 6
Tromso


Full-day private touring and activities

Day 7
Tromso – Lofoten Islands


Private airport transfer for flight to Leknes. Private arrival transfer to Svolvaer and hotel for 3 nights

Day 8
Lofoten Islands


Private touring of local villages and scenic landscapes

Day 9
Lofoten Islands


Private touring and activities

Day 10
Depart Lofoten Islands
Private airport transfer
Hotels
| | |
| --- | --- |
| Oslo: | Hotel Continental or Grand Hotel |
| Alesund: | Hotel Brosundet or Storfjord Hotel |
| Tromso: | Clarion The Edge |
| Lofoten Islands (Svolvaer): | Nusfjord Arctic Resort, Nyvagar Hotel or Svinoya Rorbuer |
Cost
| | |
| --- | --- |
| $13,980 | Per person (based on four travelers/two rooms) |
| $18,980 | Per person (based on two travelers/double occupancy) |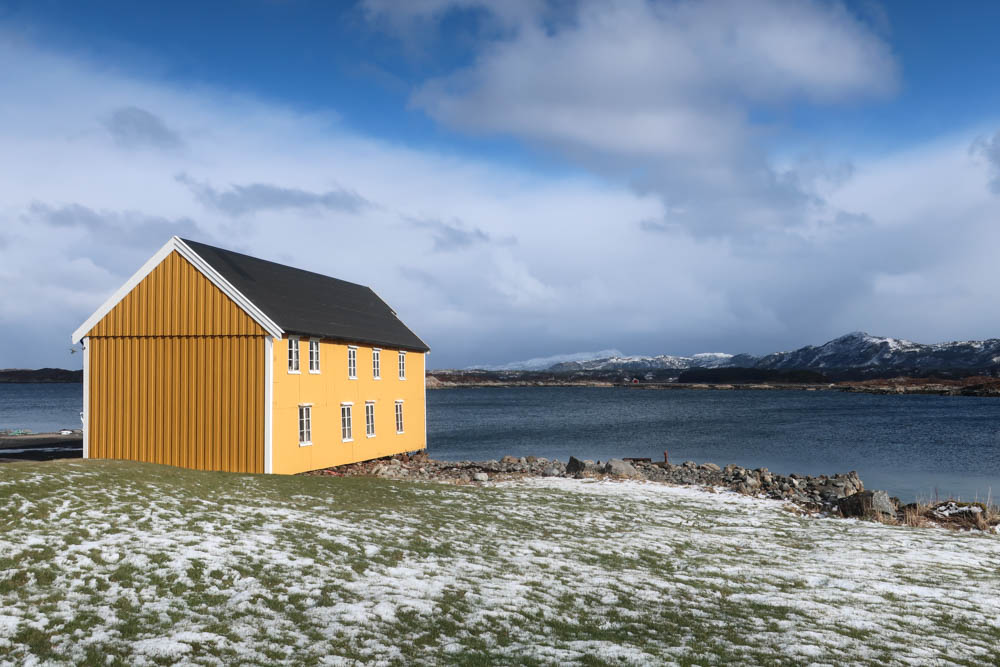 Oslo, Bergen & the Fjords
(5 Days)
Oslo, Bergen, Sognefjord
Essence of Norway
(7 Days)
Oslo, Bergen, Sognefjord, Geirangerfjord, Alesund
Cities & Fjords
(9 Days)
Oslo, Bergen & Sognefjord, Alesund & Geirangerfjord, Trondheim & Oppdal
Insider Norway
(9 Days)
Alesund, Norangsfjorden, Geirangerfjord, Atlantic Road, Oppdal, Trondheim
Journey Through Norway
(10 Days)
Oslo, Alesund & Geirangerfjord, Tromso, Lofoten Islands
Design, Architecture & Nature of Norway
(9 Days)
Oslo, Alesund & Atlantic Road, Norangsfjorden, Geirangerfjord, Storfjorden
Fjords in Depth
(7 Days)
Oslo, Bergen, Sognefjord, Solvorn, Norangsfjorden, Geirangerfjord, Alesund
Alesund & Geirangerfjord
(4 Days)
Highlights of the Lofoten Islands
(4 Days)
Winter & Northern Lights Tour of Norway
(5 Days)
Bergen, Sognefjord, Tromso
Multi-country Tours
Highlights of Scandinavia
(11 Days)
Copenhagen, Stockholm, Oslo, Bergen & the Fjords
Best of Iceland & Norway
(9 Days)
Reykjavik, Langjokull Glacier, Golden Circle, South Iceland, Oslo, Bergen, Sognefjord
Best of Scandinavia & Iceland
(14 Days)
Copenhagen, Stockholm, Oslo, Bergen, Sognefjord, Reykjavik, Golden Circle
Active & Wellness Tour of Iceland & Norway
(11 Days)
Reykjavik & Langjokull Glacier, Husafell, Blue Lagoon, Oslo, Bergen, Sognefjord
What a spectacular destination Norway is! The guides, the vehicles, the quaint hotels – absolutely loved the trip. Thanks, Artisans of Leisure!
~ M.M., New York, NY
We loved our winter Norway trip! We especially enjoyed dog sledding in the beautiful countryside, browsing Christmas markets and exploring historic neighborhoods in Trondheim.
~ C.Y., London, UK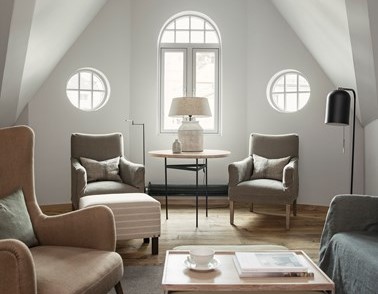 Recommended by:
Departures
Conde Nast Traveler
The New York Times
Wall Street Journal
Travel + Leisure
Town & Country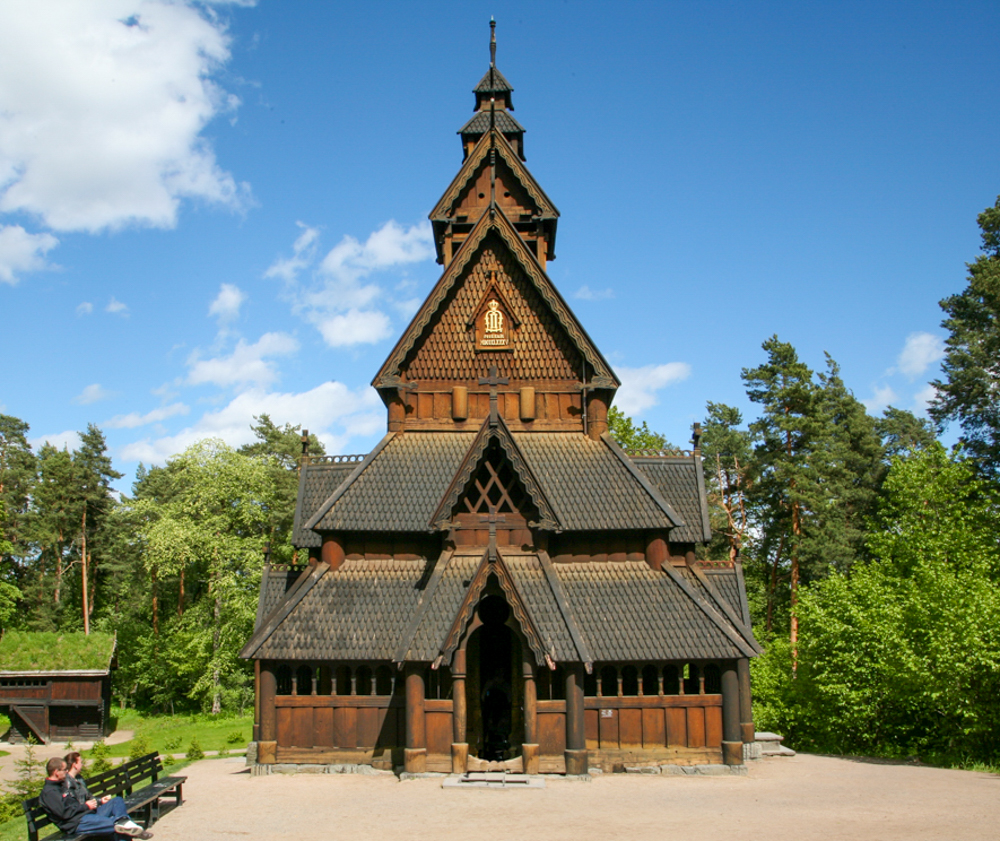 Just Back: An Active Luxury Tour of Iceland & Norway
Unique Hotels in Sweden, Norway, Finland & Iceland
Alesund: An Art Nouveau Jewel in Norway