Oslo, Bergen & the Fjords
(5 Days)
Oslo, Bergen, Sognefjord
Essence of Norway
(7 Days)
Oslo, Bergen, Sognefjord, Geirangerfjord, Alesund
Cities & Fjords
(9 Days)
Oslo, Bergen & Sognefjord, Alesund & Geirangerfjord, Trondheim & Oppdal
Insider Norway
(9 Days)
Alesund, Norangsfjorden, Geirangerfjord, Atlantic Road, Oppdal, Trondheim
Journey Through Norway
(10 Days)
Oslo, Alesund & Geirangerfjord, Tromso, Lofoten Islands
Design, Architecture & Nature of Norway
(9 Days)
Oslo, Alesund & Atlantic Road, Norangsfjorden, Geirangerfjord, Storfjorden
Fjords in Depth
(7 Days)
Oslo, Bergen, Sognefjord, Solvorn, Norangsfjorden, Geirangerfjord, Alesund
Alesund & Geirangerfjord
(4 Days)
Highlights of the Lofoten Islands
(4 Days)
Winter & Northern Lights Tour of Norway
(5 Days)
Bergen, Sognefjord, Tromso
Multi-country Tours
Highlights of Scandinavia
(11 Days)
Copenhagen, Stockholm, Oslo, Bergen & the Fjords
Best of Iceland & Norway
(9 Days)
Reykjavik & environs, South Iceland, Oslo, Bergen & fjords
Best of Scandinavia & Iceland
(14 Days)
Copenhagen, Stockholm, Oslo, Bergen & Sognefjord, Reykjavik & Blue Lagoon, Golden Circle, South Iceland
Active & Wellness Tour of Iceland & Norway
(12 Days)
Blue Lagoon, Husafell & Langjokull Glacier, South Iceland, Reykjavik , Oslo, Bergen & Sognefjord
Cities & Fjords of Norway
(9 Days - Departs Daily on a Private Basis)
Oslo, Bergen & Sognefjord, Alesund & Geirangerfjord, Trondheim & Oppdal
This private Norway tour features the best of Norway's most interesting cities and the stunning Norwegian fjords.
Begin in Oslo, the attractive seaside capital of Norway. During flexible private touring, learn about Viking customs at the Viking Ship Museum, marvel at the remarkable sculptures in Vigeland Park, see fascinating murals describing Norwegian history and customs inside City Hall, take in panoramic views of the harbor from the historic Akershus Fortress, walk on the roof of the iconic Opera House, and peruse masterpieces by Edvard Munch and other Norwegian artists at the National Gallery. Other options include visiting the Nobel Peace Center, learning about rural traditions at the Norwegian Folk Museum, touring the Royal Palace or Oscarshall, delving into the life of one of Norway's most renowned playwrights at the Ibsen Museum, seeing Norwegian modernist architecture at Villa Stenersen, learning about the World War II history of Norway at the Holocaust Museum or Resistance Museum, visiting Holmenkollen ski jump and the Ski Museum, and biking along the Akerselva River. Upon request, Artisans of Leisure can also arrange tickets to performances at the Oslo Opera House and other venues around the city.
Next, fly to Bergen, a historic port city and the gateway to Fjord Norway. During private touring, explore the picturesque Bryggen wharf district, a former Hanseatic trading post that's now a UNESCO World Heritage Site. Visit the bustling fish market, and tour the Hanseatic Museum and Schotstuene to learn about life in medieval Bergen. Walk through the pretty backstreets of the town, and venture up the Floibanen funicular for panoramic views of Bergen and the harbor from the top of Mount Floyen. Other options include delving deeper into the city's history at Rosenkrantz Tower and the Bryggens Museum. Upon request, Artisans of Leisure can arrange optional excursions to Troldhaugen (Edvard Grieg's home), Old Bergen or the Bergen Aquarium.
One day, enjoy a full-day excursion with your private guide through some of Norway's most memorable mountain and fjord scenery. Ride the renowned Flamsbana train on one of the world's most scenic rail journeys through a glacier-carved valley past small farms, tumbling waterfalls and high peaks. Cruise the most dramatic sections of beautiful Sognefjord, including impressive Aurlandsfjord and breathtaking Naeroyfjord, the narrowest fjord in Norway and a UNESCO World Heritage Site.
Continue to Alesund, a beautiful port town built on islands along the coast. During private touring, explore the historic center—a showcase of Art Nouveau architecture—and visit small museums such as the Jugendstilsenteret to learn more about the history and culture of the region. If desired, also learn about Viking history, visit popular cafes and small boutiques, and venture up Aksla viewpoint for panoramas of the city and surrounding archipelago.
One day, enjoy a full-day excursion with your private driver-guide through spectacular Geirangerfjord, a UNESCO World Heritage Site, and the surrounding region. Cruise by ferry through the beautiful fjord, admiring waterfalls streaming hundreds of feet down high rock walls, and looking for farm buildings perched on precipitous cliffs. Also drive along the famous Eagle Road, a winding route with overhead views of Geirangerfjord, and through other classic Norwegian scenery of fjords and hills.
Upon request, we can also arrange additional activities and services such as reservations at restaurants on islands or family farms; a visit to the island of Runde to see puffins and other seabirds (in season); excursions to the Alnes Lighthouse or the famed Atlantic Road; and private boat charters, sea kayaking and fishing.
Conclude in Trondheim, Norway's third-largest city. During private city touring, visit Nidaros Cathedral, an important pilgrimage site founded in 1070; walk through the historic Bakklandet neighborhood, where colorful wooden buildings are filled with cafes, restaurants and boutiques selling traditional Norwegian items; and visit museums such as the National Museum of Decorative Arts and Design, Trondheim Art Museum, Archbishop's Palace Museum and Rockheim music museum. Your private guide will also recommend restaurants serving local specialties. One day, drive into the mountainous region around Oppdal and enjoy an exciting private hiking safari into Dovrefjell National Park to look for wild musk ox or visit Oppdalsmuseet open-air museum to see historic log buildings that capture the traditional style of the area. 
This private Norway tour can be further customized with additional time or destinations in Norway or in neighboring countries such as Sweden and Denmark. Contact one of our Scandinavia specialists to start planning.
Itinerary Overview
Day 1

Arrive Oslo
Private arrival transfer to hotel for 2 nights

Day 2

Oslo
Full-day private city tour

Day 3

Oslo – Bergen
Private transfer to airport for flight to Bergen. Private arrival transfer to hotel 2 nights. Afternoon private city tour

Day 4

Bergen, Flamsbana & Sognefjord
Full-day privately guided excursion on Flamsbana train and cruise on Aurlandsfjord and Naeroyfjord

Day 5

Bergen – Alesund
Private transfer to airport for flight to Alesund. Private arrival transfer to hotel for 2 nights. Afternoon private city tour

Day 6

Alesund & Geiranger
Privately guided excursion through Geirangerfjord and region by ferry and private vehicle

Day 7

Alesund – Trondheim
Private airport transfer for flight to Trondheim. Private arrival transfer to hotel for 2 nights. Afternoon private city tour

Day 8

Trondheim & Oppdal
Full-day private excursion

Day 9

Depart Trondheim
Private airport transfer
Hotels
| | |
| --- | --- |
| Oslo: | Hotel Continental |
| Bergen: | Solstrand Hotel & Bad or Opus XVI |
| Alesund: | Hotel Brosundet or Storfjord Hotel |
| Trondheim: | Britannia Hotel |
Cost
| | |
| --- | --- |
| $12,995 | Per person (based on four travelers/two rooms) |
| $18,390 | Per person (based on two travelers/double occupancy) |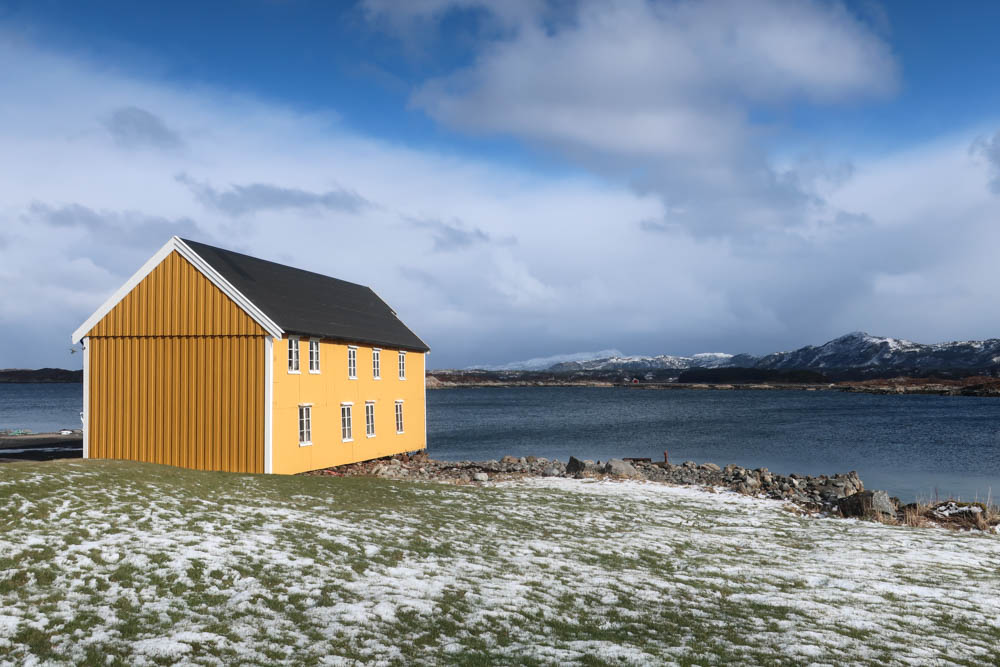 Oslo, Bergen & the Fjords
(5 Days)
Oslo, Bergen, Sognefjord
Essence of Norway
(7 Days)
Oslo, Bergen, Sognefjord, Geirangerfjord, Alesund
Cities & Fjords
(9 Days)
Oslo, Bergen & Sognefjord, Alesund & Geirangerfjord, Trondheim & Oppdal
Insider Norway
(9 Days)
Alesund, Norangsfjorden, Geirangerfjord, Atlantic Road, Oppdal, Trondheim
Journey Through Norway
(10 Days)
Oslo, Alesund & Geirangerfjord, Tromso, Lofoten Islands
Design, Architecture & Nature of Norway
(9 Days)
Oslo, Alesund & Atlantic Road, Norangsfjorden, Geirangerfjord, Storfjorden
Fjords in Depth
(7 Days)
Oslo, Bergen, Sognefjord, Solvorn, Norangsfjorden, Geirangerfjord, Alesund
Alesund & Geirangerfjord
(4 Days)
Highlights of the Lofoten Islands
(4 Days)
Winter & Northern Lights Tour of Norway
(5 Days)
Bergen, Sognefjord, Tromso
Multi-country Tours
Highlights of Scandinavia
(11 Days)
Copenhagen, Stockholm, Oslo, Bergen & the Fjords
Best of Iceland & Norway
(9 Days)
Reykjavik & environs, South Iceland, Oslo, Bergen & fjords
Best of Scandinavia & Iceland
(14 Days)
Copenhagen, Stockholm, Oslo, Bergen & Sognefjord, Reykjavik & Blue Lagoon, Golden Circle, South Iceland
Active & Wellness Tour of Iceland & Norway
(12 Days)
Blue Lagoon, Husafell & Langjokull Glacier, South Iceland, Reykjavik , Oslo, Bergen & Sognefjord
What a spectacular destination Norway is! The guides, the vehicles, the quaint hotels – absolutely loved the trip. Thanks, Artisans of Leisure!
~ M.M., New York, NY
We loved our winter Norway trip! We especially enjoyed dog sledding in the beautiful countryside, browsing Christmas markets and exploring historic neighborhoods in Trondheim.
~ C.Y., London, UK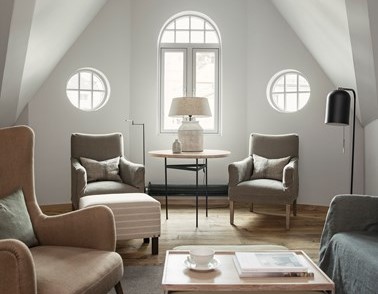 Recommended by:
Departures
Conde Nast Traveler
The New York Times
Wall Street Journal
Travel + Leisure
Town & Country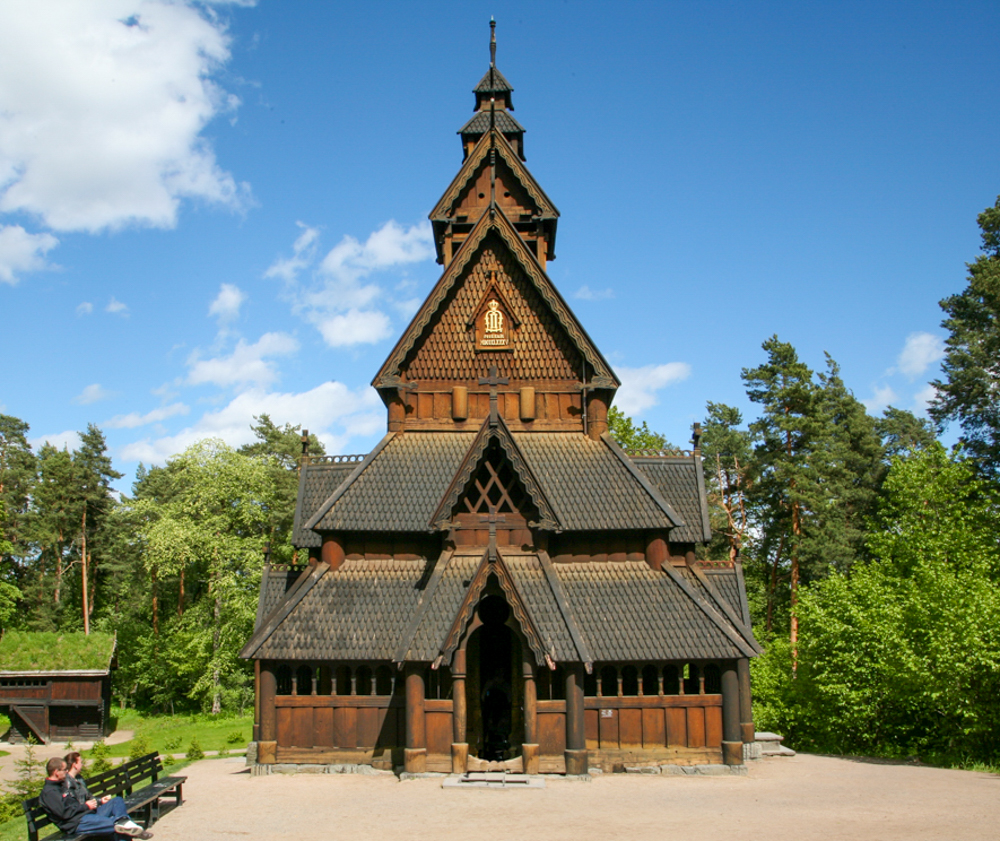 Just Back: An Active Luxury Tour of Iceland & Norway
Unique Hotels in Sweden, Norway, Finland & Iceland
Alesund: An Art Nouveau Jewel in Norway