September 24, 2020
Visiting Iconic Angkor and Siem Reap, Cambodia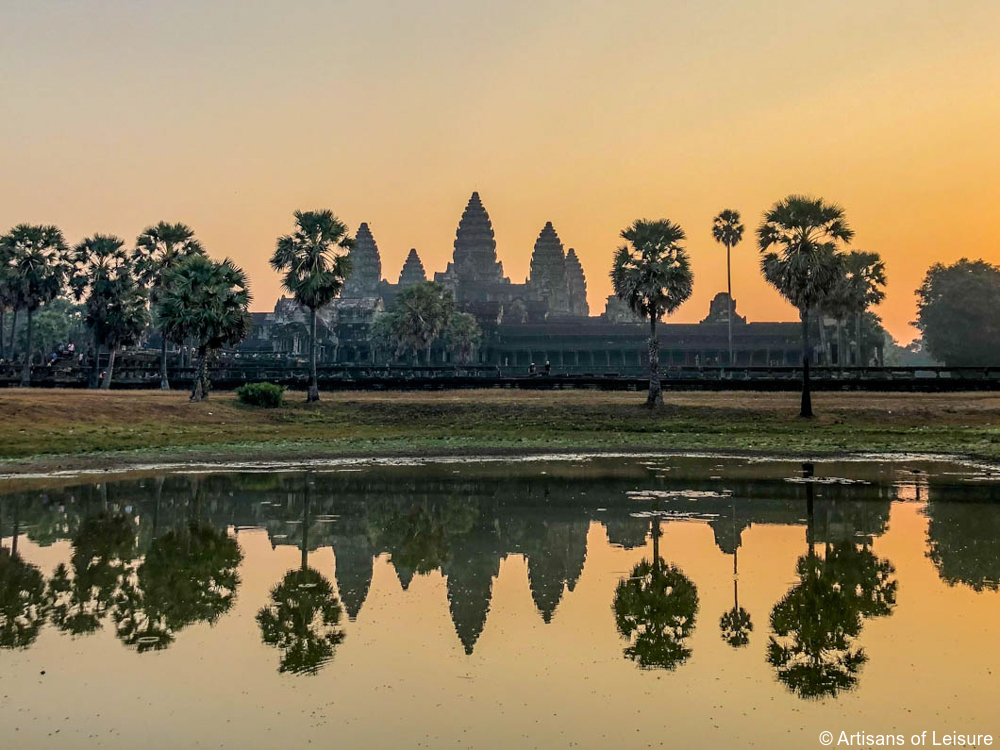 The vast Angkor complex outside Siem Reap in Cambodia—the capital of the ancient Khmer empire—is one of the most incredible archaeological sites in the world and a must-see destination in Southeast Asia.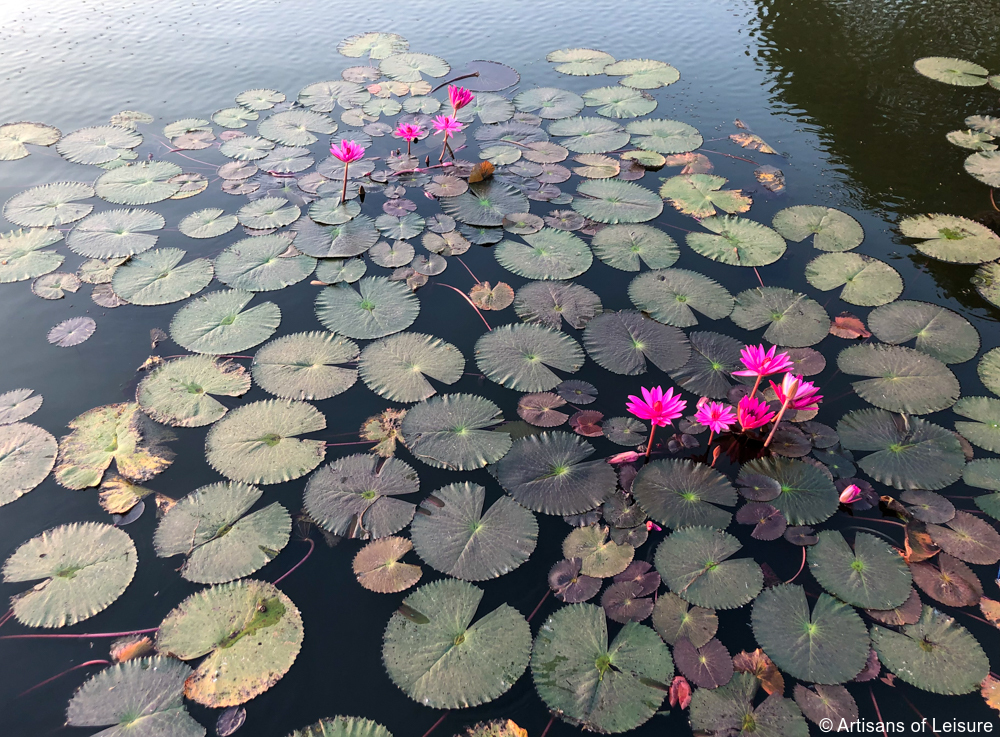 We arrange expert private guides for our travelers, a must when exploring the ruins of Angkor.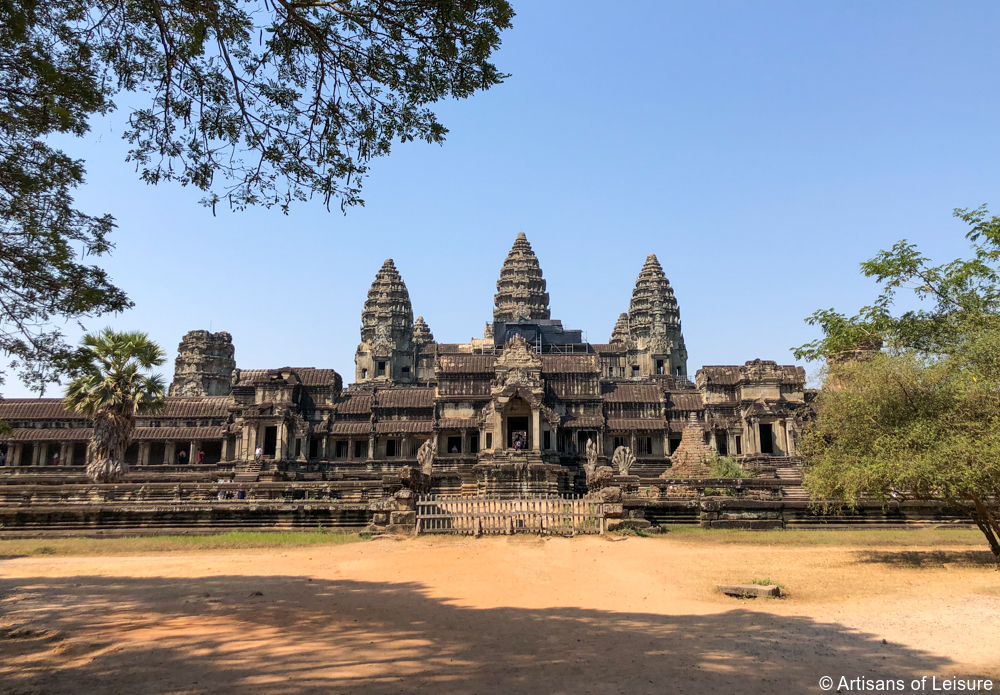 Iconic Angkor Wat is the largest and most important temple in the UNESCO World Heritage Site.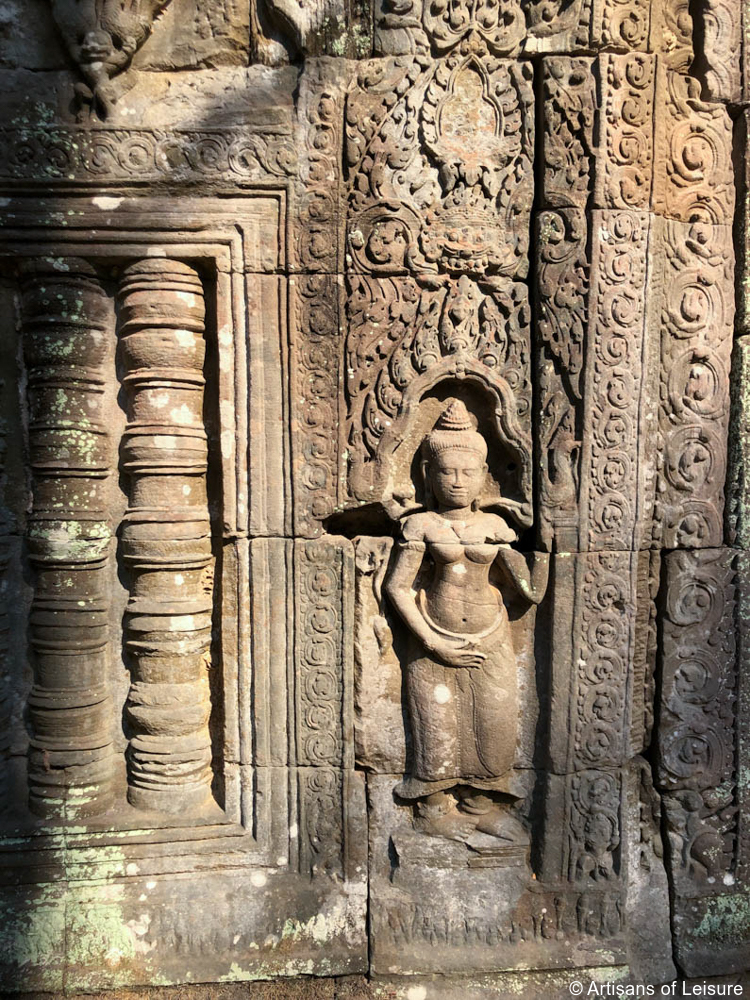 One of the bas-relief carvings at Angkor. Our private guides are extremely knowledgeable about the history of the temples and the significance of the details decorating them.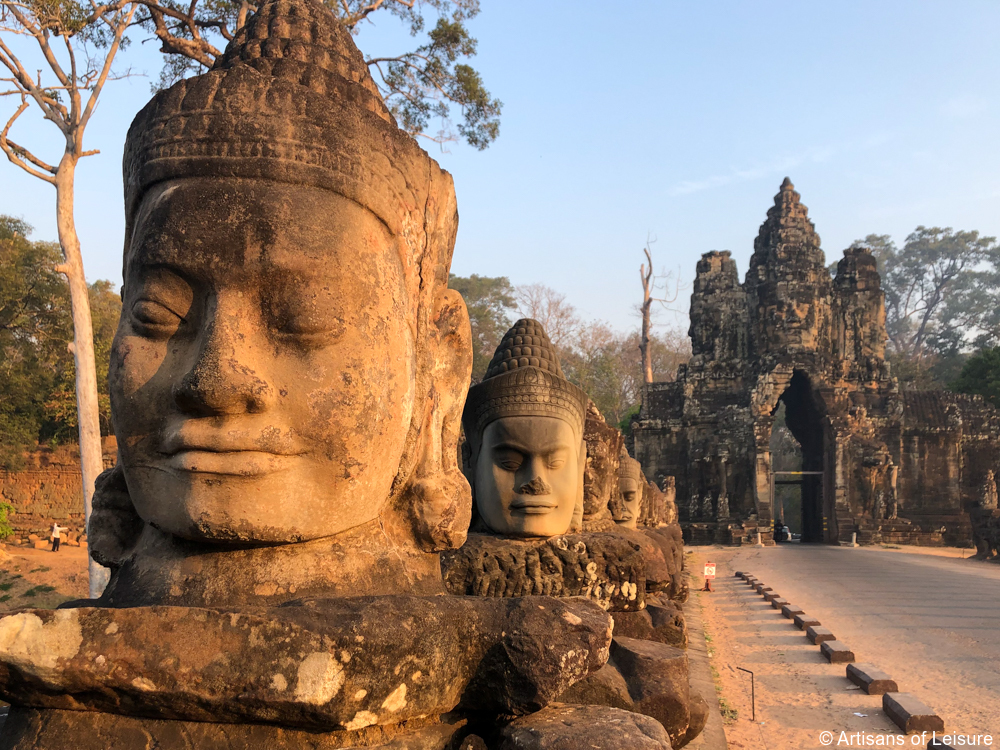 The 12th-century causeway leading to the south gate of Angkor Thom is lined with enigmatic sculptural heads that illustrate a Hindu myth.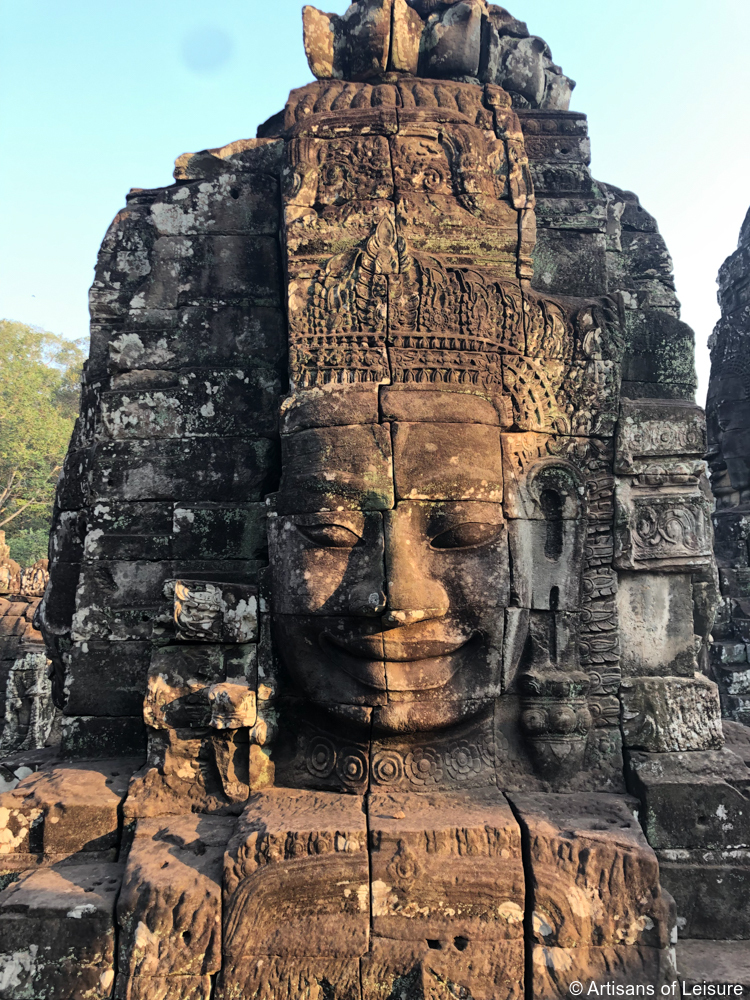 Seeing the fascinating ruins of the Bayon at Angkor Thom is one of the highlights of any visit to Angkor. The 12th-century Buddhist temple is decorated with incredible sculptures, including monumental faces on stone towers.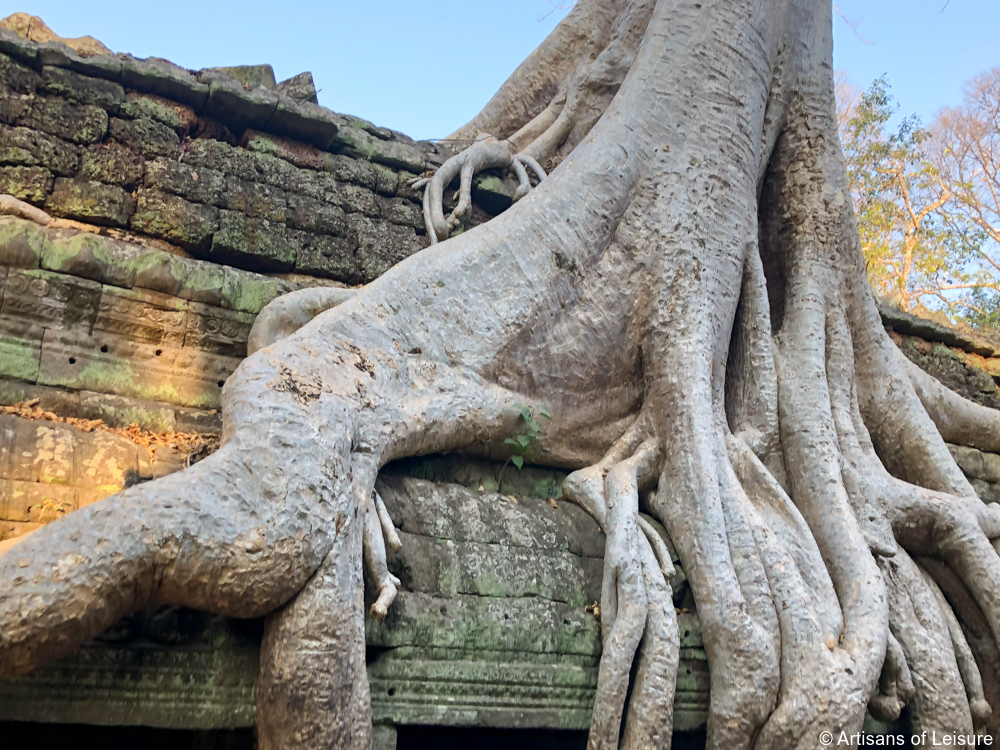 Ta Prohm is among the most atmospheric of the hundreds of temples at Angkor. Reminiscent of how the entire Angkor complex looked when rediscovered by French explorers in the 19th century, its jungle-covered ruins have an otherworldly beauty.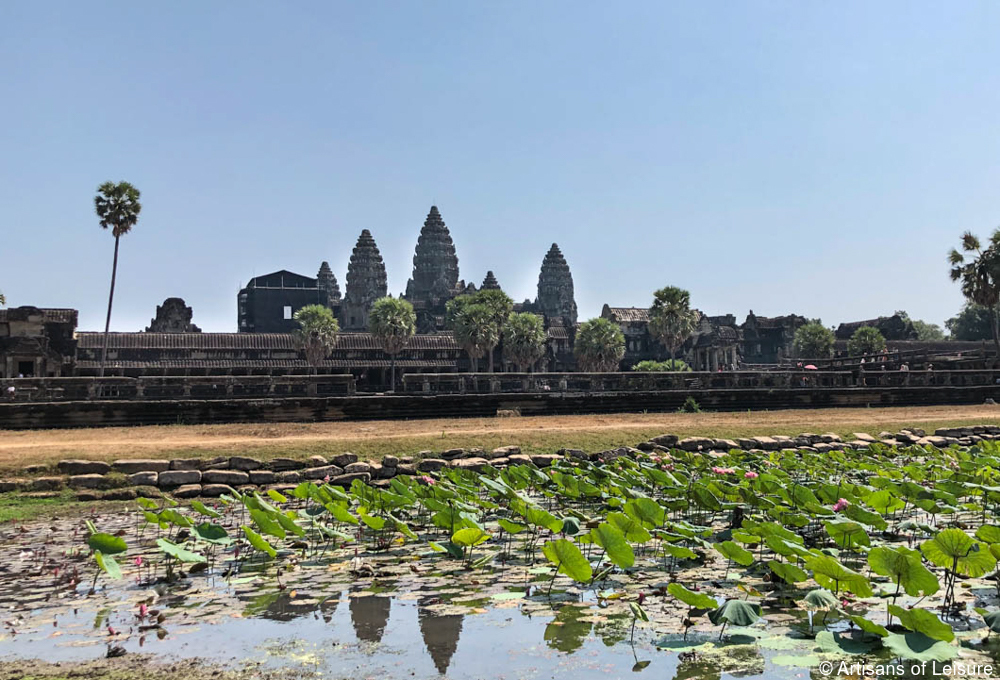 Iconic Angkor Wat.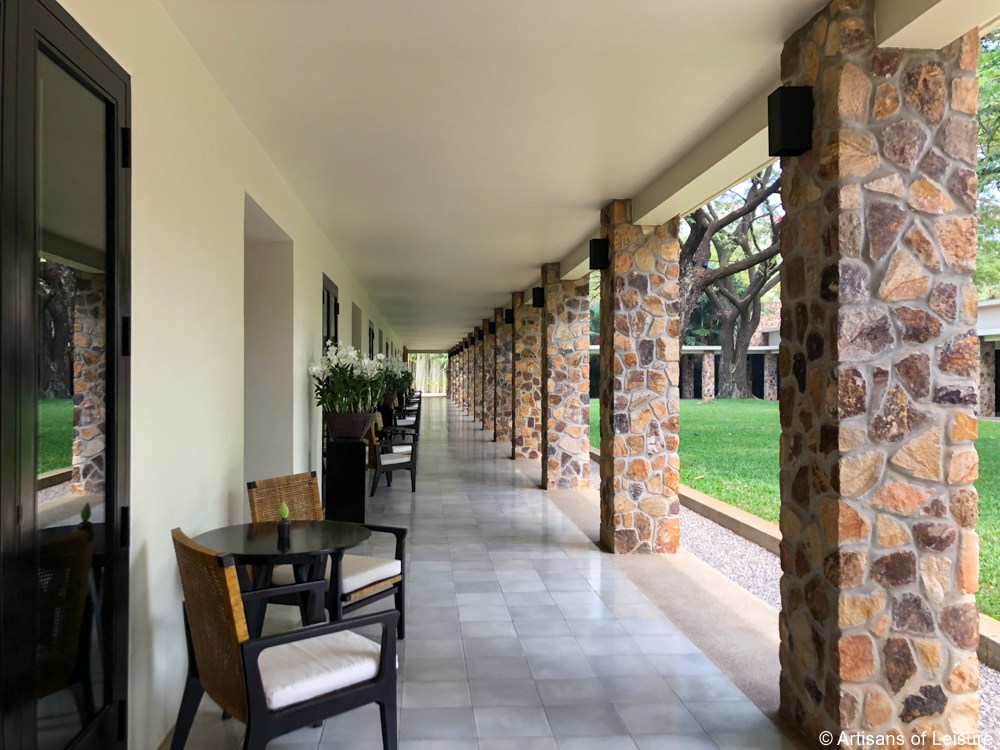 The luxurious Amansara resort is the perfect place to relax after a busy day exploring the Angkor ruins.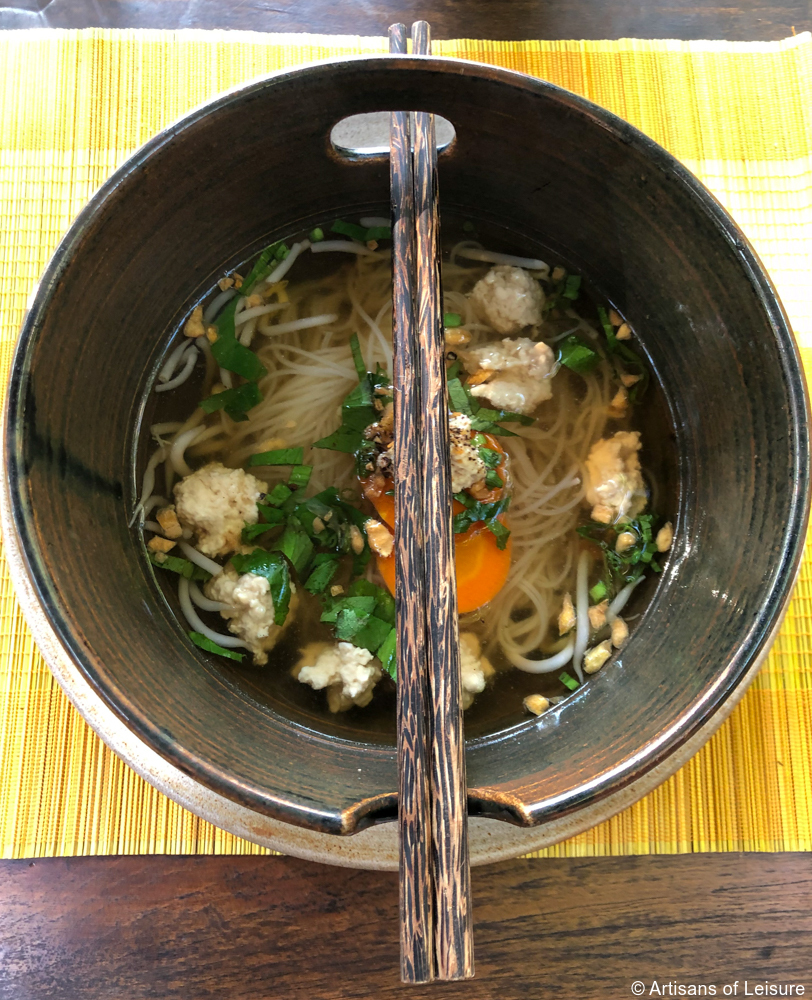 Trying a delicious nom banh chok (Khmer noodle) breakfast is a must!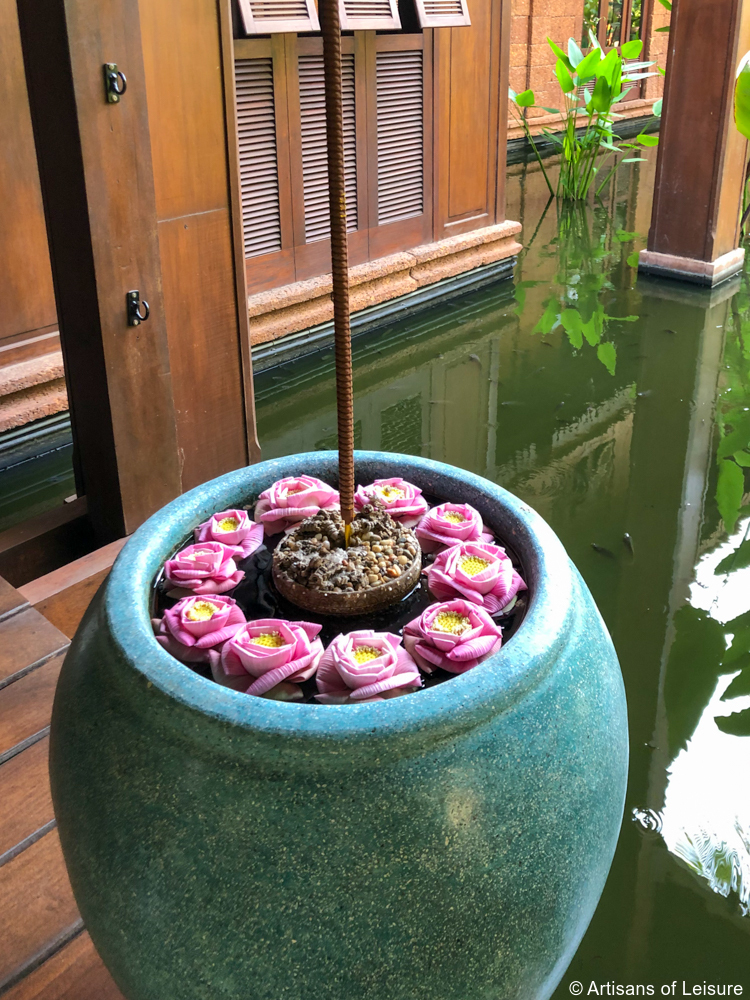 Beautiful decorative accents can be seen at hotels, restaurants and shops in Siem Reap.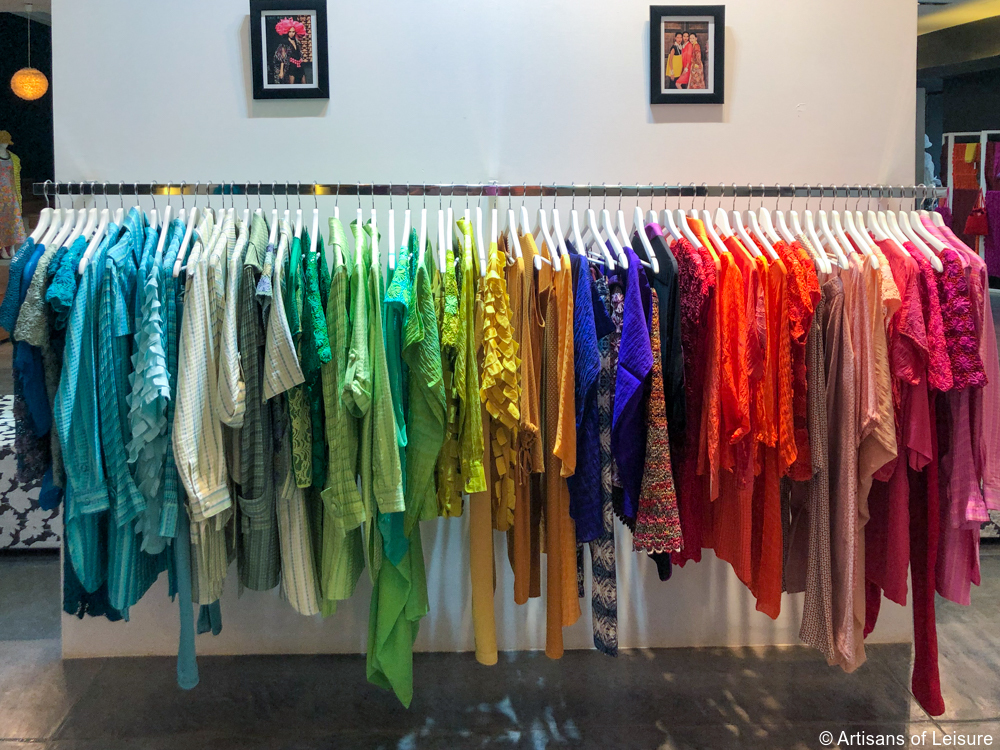 Siem Reap has upscale boutiques…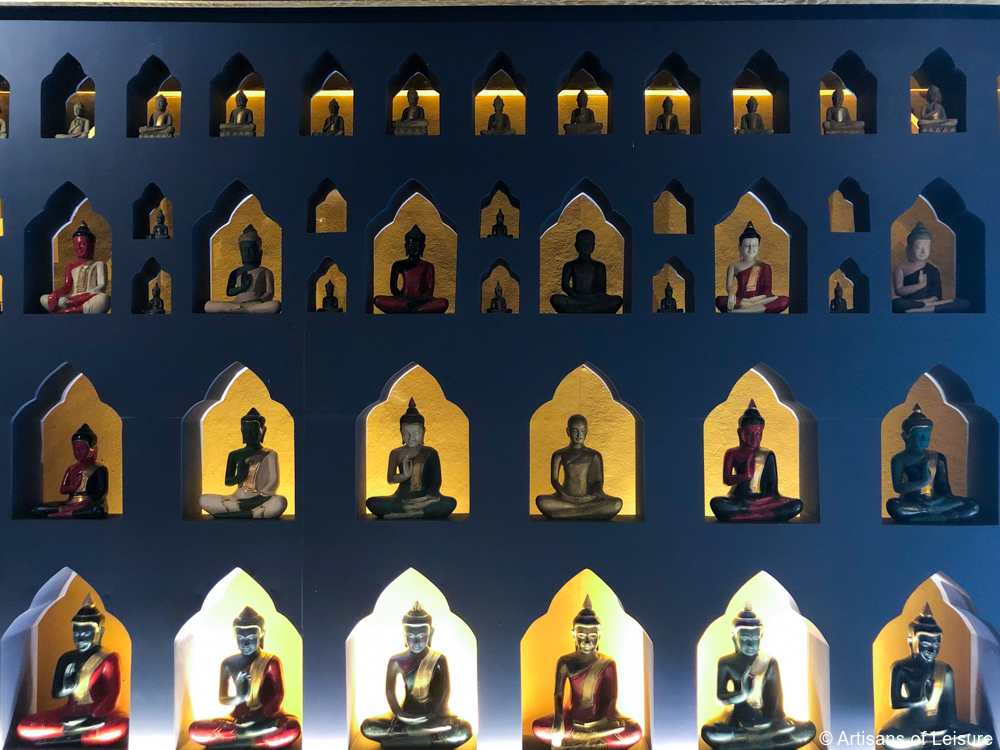 …and art galleries featuring works by contemporary Cambodian artists.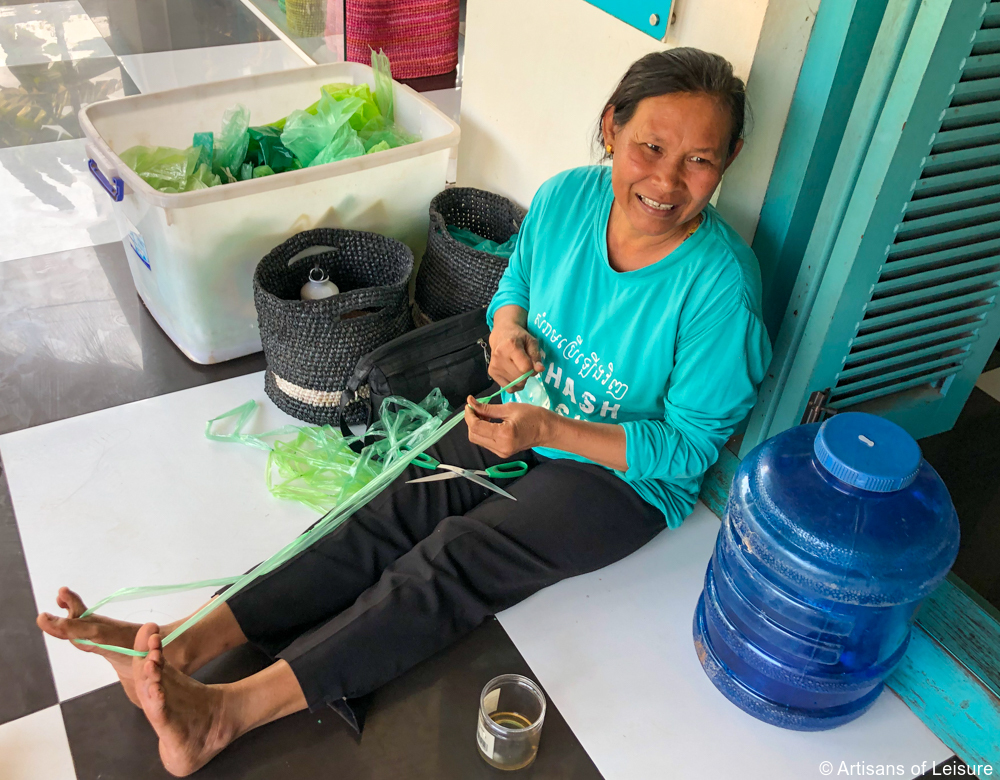 We also take our travelers to unique organizations such as Rehash Trash, an inspiring social enterprise that turns roadside trash like plastic bags into decorative housewares while empowering women with training and employment.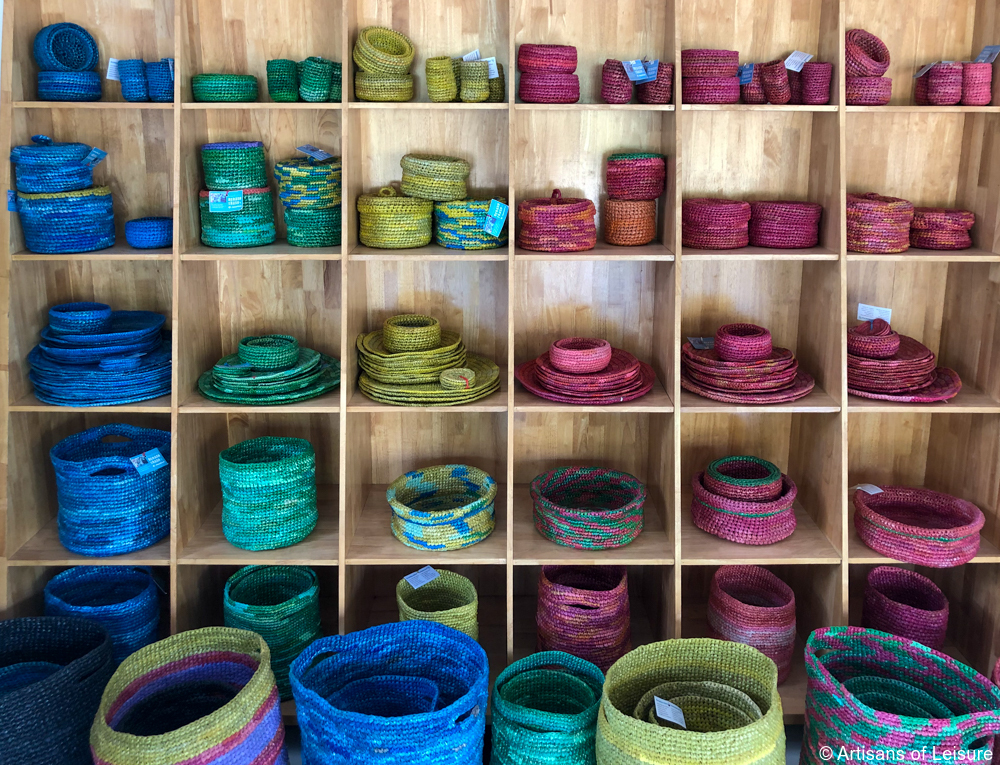 Colorful baskets at Rehash Trash.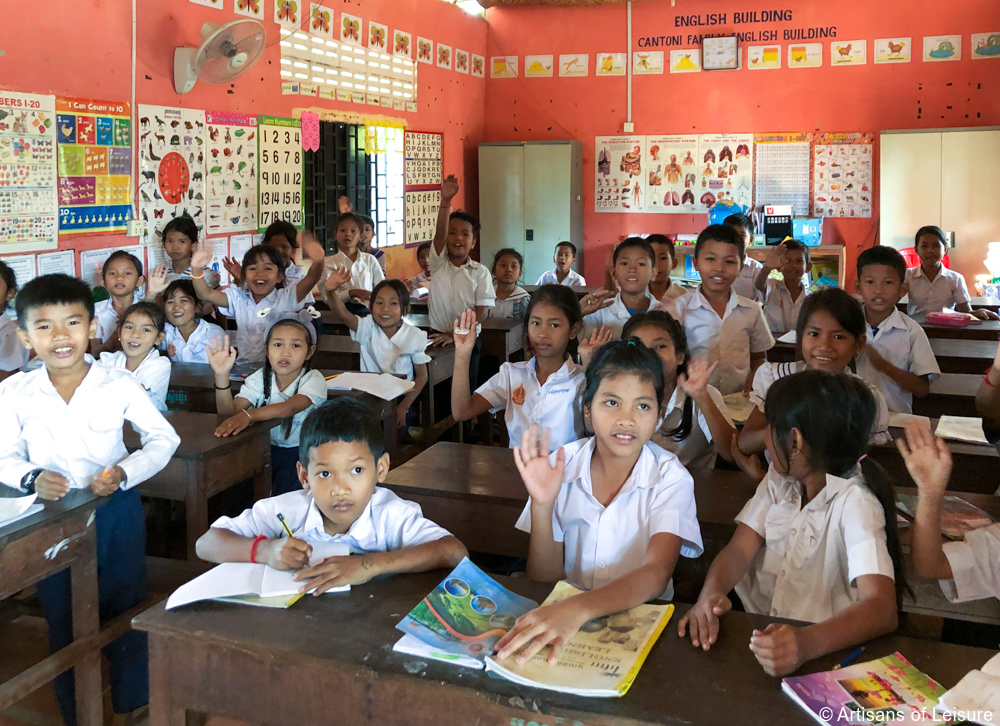 For interested travelers, we can arrange a variety of philanthropic activities, such as visiting a school in Siem Reap that's run by a local NGO.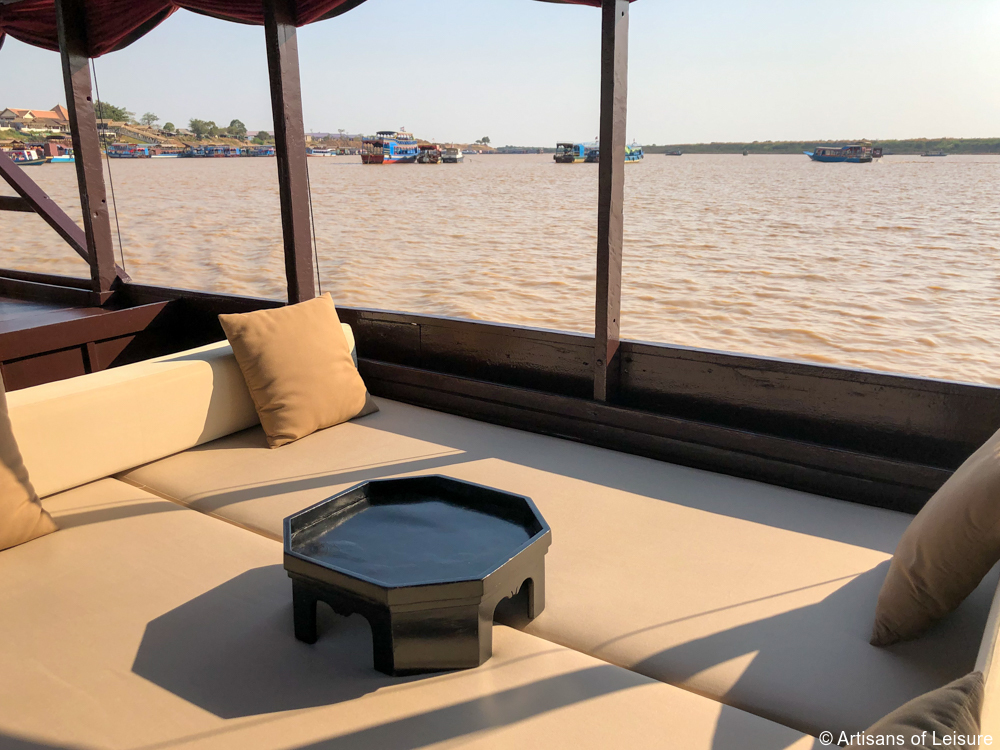 Additional activities we can arrange around Siem Reap include a private cruise on Lake Tonle Sap, meeting with local archaeologists, biking tours, private yoga sessions, cooking classes and helicopter flights to remote jungle temples.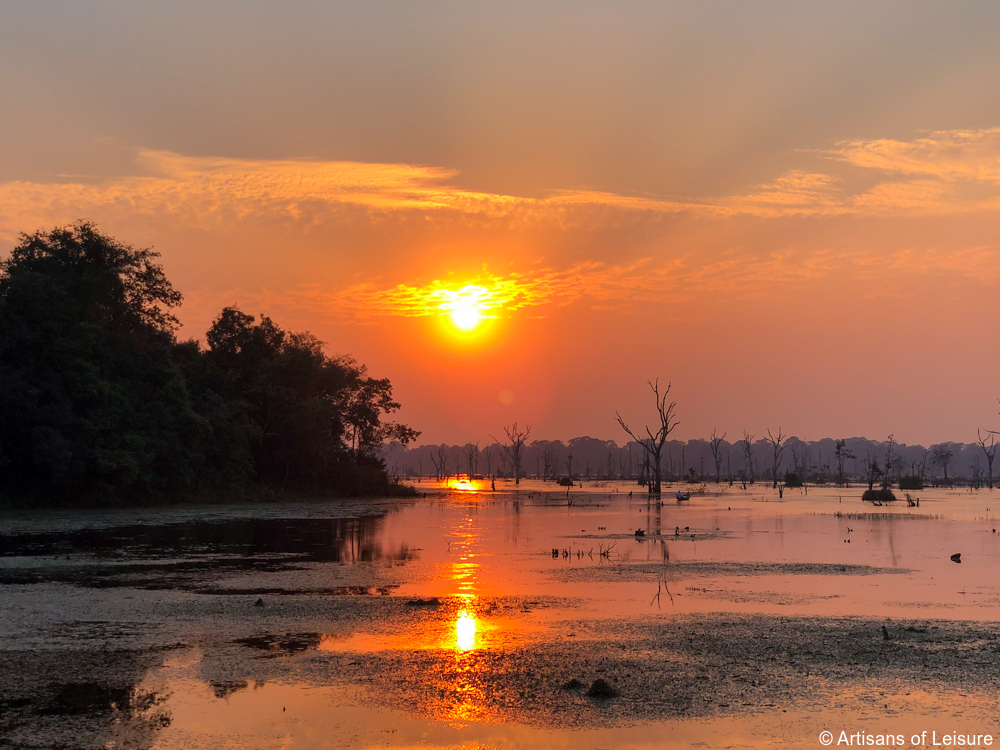 An incredible sunset is a magical way to end a visit to Southeast Asia.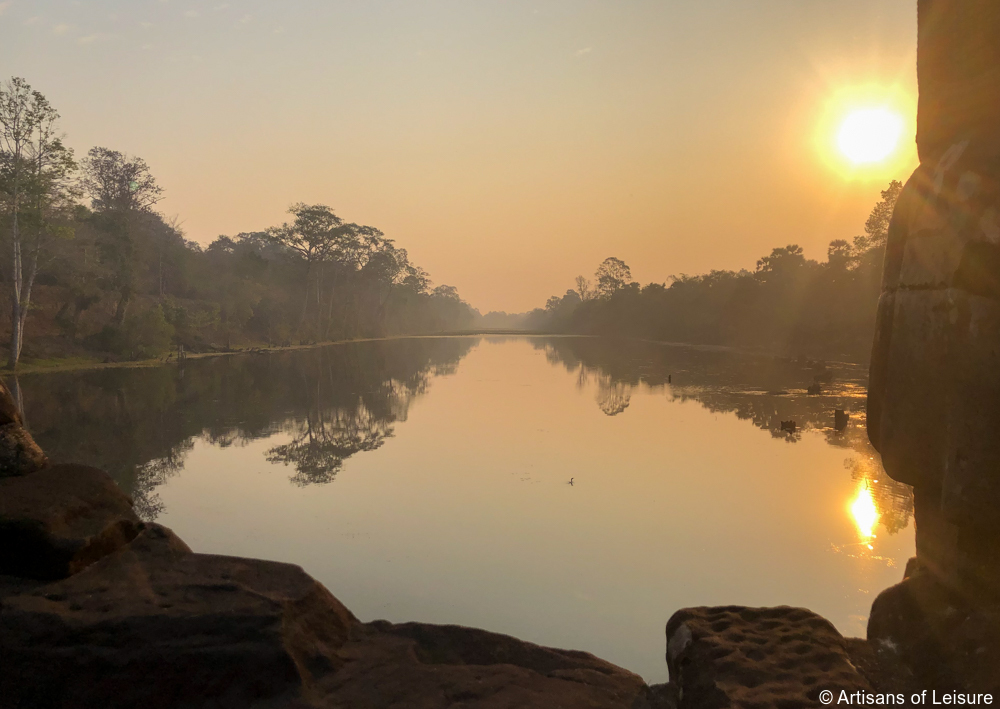 Angkor is a highlight of our private Cambodia tours. It can also be incorporated into tours featuring Thailand, Laos, Vietnam and other destinations in Southeast Asia. Contact one of our Asia travel experts to start planning.