London in Depth
(6 Days)
London & environs
Discover England
(6 Days)
Cotswolds, London
Highlights of England
(8 Days)
Bath, Cotswolds, London
Luxuries of England
(7 Days)
Oxfordshire, London
London Stopover
(4 Days)
English Heritage Tour
(16 Days)
London & Canterbury, Dover & Windsor Castle, Oxfordshire & Stonehenge, Bath, Cotswolds, Peak District
Family Tour of England
(7 Days)
London & environs
Best of England
(11 Days)
London, Bath, Cotswolds, Oxfordshire
Journey Through England
(16 Days)
London, Bath, Oxfordshire, Cotswolds, Lake District, Yorkshire
Decorative Arts & Gardens of England
(9 Days)
London, Cotswolds
Literary Tour of England
(13 Days)
London, Oxfordshire & Stratford-upon-Avon, Bath, Hampshire, Surrey
Cornwall & Beyond
(11 Days)
Hampshire, St. Ives, St. Mawes, Bath, London
Highlights of Yorkshire
(5 Days)
York, Yorkshire Dales National Park, North York Moors
Christmas Season in London
(7 Days)
London & environs
Multi-country Tours
Luxuries of England & Scotland
(10 Days)
London, Edinburgh, Perthshire (Gleneagles)
Family Tour of England & Scotland
(11 Days)
London, Edinburgh, Fort William & Highlands, Perthshire (Gleneagles)
Dublin, Edinburgh, London
(10 Days)
Dublin, Edinburgh, London
Essence of Scotland, Ireland & England
(13 Days)
Edinburgh, Perthshire (Gleneagles), Dublin, Adare, London
Exclusive Ireland, Scotland & England
(18 Days)
Dublin, Killarney, Adare or Co. Clare, Ashford Castle, Edinburgh, Perthshire (Gleneagles), London
Highlights of Ireland & England
(13 Days)
Dublin, Killarney, Adare or Co. Clare, Ashford Castle, London
Best of England & Scotland
(16 Days)
London, Oxfordshire, Cotswolds, Lake District, Edinburgh, Royal Deeside & Aberdeenshire, Perthshire (Gleneagles)
London & Paris
(9 Days)
London & environs, Paris & Versailles
Family Tour of London, Paris & Rome
(10 Days)
London, Paris, Rome
London & Amsterdam
(8 days)
London & environs, Amsterdam & environs
London, Amsterdam & Paris
(12 days)
London & environs, Amsterdam & environs, Paris & Versailles


Christmas Season in London
(7 Days - Departs Daily on a Private Basis)
London & environs
London is enchanting during the Christmas season, when twinkling lights, lively Christmas markets and festive events create a magical atmosphere for children of all ages. This comprehensive private tour combines the best of London's holiday highlights with important historical attractions, fascinating museums and famous landmarks.
During flexible touring, visit nostalgic Christmas markets, walk through streets decorated with Christmas trees and sparkling lights, see Christmas-themed window displays, enjoy reservations for afternoon tea with a holiday twist, and explore favorite neighborhoods that are especially charming this time of year. Enjoy shopping at historic shops, tiny boutiques, iconic toy stores such as Hamleys, and renowned British department stores such as Harrods and Fortnum & Mason. Artisans of Leisure can also arrange ice skating at outdoor rinks in front of landmark buildings, an evening stroll through Hyde Park Winter Wonderland, and tickets to theater productions, choral performances, Christmas carol sing-alongs and performances of The Nutcracker.
With your private guide, tour famous landmarks such as the Tower of London, Westminster Abbey, the British Museum, Covent Garden, the London Eye, St. Paul's Cathedral and Buckingham Palace. Explore incredible London museums such as the Victoria and Albert (V&A) Museum, Churchill War Rooms or the Museum of Natural History. Perhaps visit lesser-known museums such as Sir John Soane's Museum or the Charles Dickens Museum, which is decorated to evoke a Dickensian-era Christmas during the holidays. Also visit favorite parks, hidden squares, beautiful backstreets, historic pubs and other highlights of London.
During your stay in London, enjoy a private excursion to favorite destinations decorated for Christmas. Options include Windsor Castle, Kew Gardens (renowned for spectacular Christmas light displays), Greenwich, Hampton Court Palace, Oxford, Bath and Stonehenge. Perhaps visit heritage houses in the English countryside that are known for their magnificent Christmas decorations such as Blenheim Palace or Highclere Castle, the filming location for the Downton Abbey TV series. Upon request, we can also arrange a tour of Warner Bros. Studio Tour London – The Making of Harry Potter to experience the magic of Hogwarts in the Snow.
We can also make dining reservations and recommend where to meet Father Christmas (Santa Claus) or attend a Christmas Eve service. Accommodation is at one of London's finest and most festive luxury hotels. London is a wonderful destination any time of year, but the best time to experience the Christmas season in London is from late November through the end of December.
Itinerary Overview
Day 1

Arrive London

Private arrival transfer to hotel for 6 nights. Afternoon private city touring including favorite neighborhoods and attractions and holiday markets

Day 2

London

Full-day private city tour. Tickets can be arranged for an evening concert, Christmas carol sing-along, theater performance or The Nutcracker

Day 3

London

Morning private city tour. Reservation for festive afternoon tea

Day 4

London & environs

Private excursion. Options include Oxford and Harry Potter Studios, Windsor Castle, Hampton Court Palace, Bath, Greenwich, Christmas at Kew or Highclere Castle

Day 5

London

At leisure, with reservations for dining and tickets to performances, as desired

Day 6

London

Driver at disposal for flexible visits to holiday markets, festive shops, cultural touring, sporting events or holiday concerts and performances

Day 7

Depart London

Private airport transfer
Hotels
| | |
| --- | --- |
| London: | Claridge's, The Ritz London, The Connaught, Brown's or Mandarin Oriental Hyde Park |
Cost
| | |
| --- | --- |
| From $15,620 | Per person (based on double occupancy) |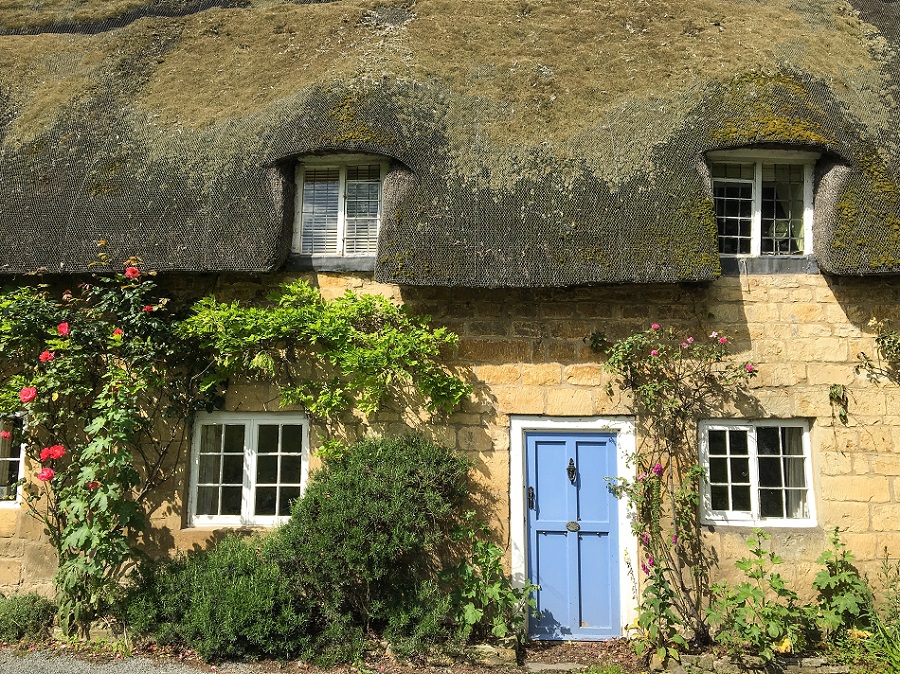 London in Depth
(6 Days)
London & environs
Discover England
(6 Days)
Cotswolds, London
Highlights of England
(8 Days)
Bath, Cotswolds, London
Luxuries of England
(7 Days)
Oxfordshire, London
London Stopover
(4 Days)
English Heritage Tour
(16 Days)
London & Canterbury, Dover & Windsor Castle, Oxfordshire & Stonehenge, Bath, Cotswolds, Peak District
Family Tour of England
(7 Days)
London & environs
Best of England
(11 Days)
London, Bath, Cotswolds, Oxfordshire
Journey Through England
(16 Days)
London, Bath, Oxfordshire, Cotswolds, Lake District, Yorkshire
Decorative Arts & Gardens of England
(9 Days)
London, Cotswolds
Literary Tour of England
(13 Days)
London, Oxfordshire & Stratford-upon-Avon, Bath, Hampshire, Surrey
Cornwall & Beyond
(11 Days)
Hampshire, St. Ives, St. Mawes, Bath, London
Highlights of Yorkshire
(5 Days)
York, Yorkshire Dales National Park, North York Moors
Christmas Season in London
(7 Days)
London & environs
Multi-country Tours
Luxuries of England & Scotland
(10 Days)
London, Edinburgh, Perthshire (Gleneagles)
Family Tour of England & Scotland
(11 Days)
London, Edinburgh, Fort William & Highlands, Perthshire (Gleneagles)
Dublin, Edinburgh, London
(10 Days)
Dublin, Edinburgh, London
Essence of Scotland, Ireland & England
(13 Days)
Edinburgh, Perthshire (Gleneagles), Dublin, Adare, London
Exclusive Ireland, Scotland & England
(18 Days)
Dublin, Killarney, Adare or Co. Clare, Ashford Castle, Edinburgh, Perthshire (Gleneagles), London
Highlights of Ireland & England
(13 Days)
Dublin, Killarney, Adare or Co. Clare, Ashford Castle, London
Best of England & Scotland
(16 Days)
London, Oxfordshire, Cotswolds, Lake District, Edinburgh, Royal Deeside & Aberdeenshire, Perthshire (Gleneagles)
London & Paris
(9 Days)
London & environs, Paris & Versailles
Family Tour of London, Paris & Rome
(10 Days)
London, Paris, Rome
London & Amsterdam
(8 days)
London & environs, Amsterdam & environs
London, Amsterdam & Paris
(12 days)
London & environs, Amsterdam & environs, Paris & Versailles


Our tour through England was extraordinary. Thank you for your input, organization and implementation. We loved every minute of the trip.
~ M.G., Calgary, Canada
Our family had a wonderful time in England and Scotland…we feel that we saw the very best of each place.
~ L.S., Newtown Square, PA
The whole trip to England was incredible. Thank you for such great touring. We were so happy to have all the restaurant reservations made in advance—we never would have gotten tables without you! It was one of the best trips we've ever taken. 
~ J.K., La Jolla, CA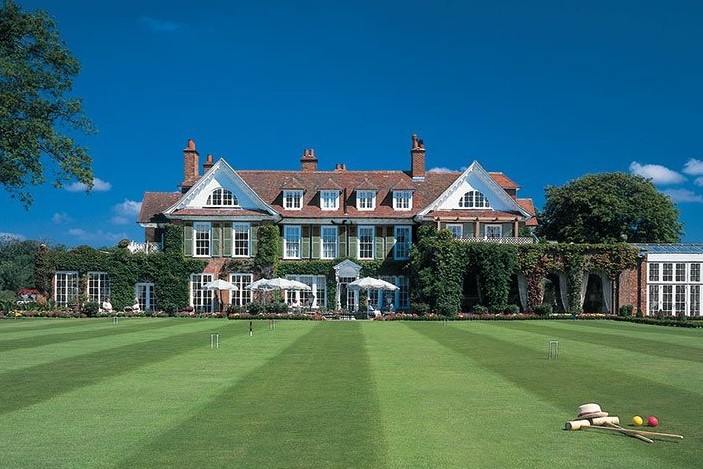 Recommended by:
Departures
Conde Nast Traveler
The New York Times
Wall Street Journal
Travel + Leisure
Town & Country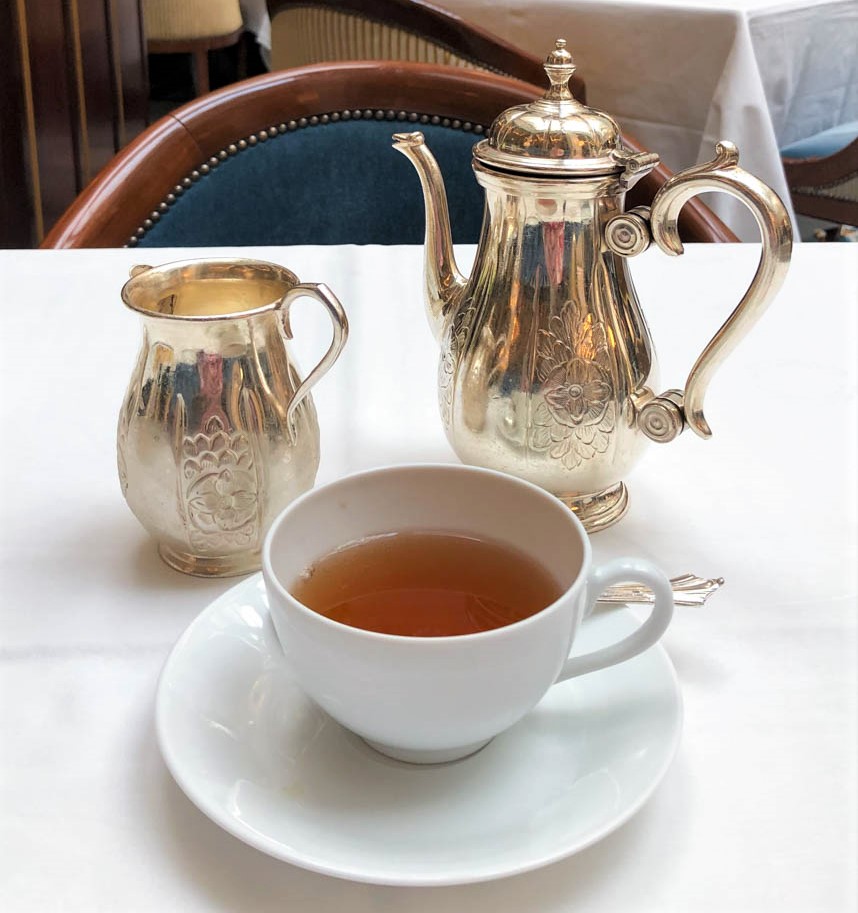 Christmas Season in London: The Best Holiday Travel Experiences
Kelmscott Manor, an Arts & Crafts House in the Cotswolds
Celebrating Queen Elizabeth II's Platinum Jubilee
The Tower of London and the Ceremony of the Keys
Chartwell, Winston Churchill's Country House
Formula 1 Races: VIP and Exclusive Access
Marianne North in England: Botanical &Travel Paintings by the Victorian Artist and Adventurer
York & Yorkshire: Rich History & Breathtaking Landscapes in Northern England
Favorite Literary Sites in England
Roman Ruins at Chedworth Villa in the Cotswolds
Vacation like Royalty at Cliveden
The Chelsea Flower Show & Garden Tours of London
Exclusive Harry Potter Touring in England & Scotland
A Few Favorite Dining Spots in the Cotswolds
Just Back: Four Seasons Hotel Hampshire
The Best English Gardens in the Cotswolds