London in Depth
(6 Days)
London & environs
Discover England
(6 Days)
Cotswolds, London
Highlights of England
(8 Days)
Bath, Cotswolds, London
Luxuries of England
(7 Days)
Oxfordshire, London
London Stopover
(4 Days)
English Heritage Tour
(16 Days)
London & Canterbury, Dover & Windsor Castle, Oxfordshire & Stonehenge, Bath, Cotswolds, Peak District
Family Tour of England
(7 Days)
London & environs
Best of England
(11 Days)
London, Bath, Cotswolds, Oxfordshire
Journey Through England
(16 Days)
London, Bath, Oxfordshire, Cotswolds, Lake District, Yorkshire
Decorative Arts & Gardens of England
(9 Days)
London, Cotswolds
Literary Tour of England
(13 Days)
London, Oxfordshire & Stratford-upon-Avon, Bath, Hampshire, Surrey
Cornwall & Beyond
(11 Days)
Hampshire, St. Ives, St. Mawes, Bath, London
Peak District, Yorkshire & London
(10 Days)
Oxfordshire & Stoke-on-Trent, Chatsworth & Peak District, York & Yorkshire, Cambridge & London
Christmas Season in London
(7 Days)
London & environs
Multi-country Tours
Luxuries of England & Scotland
(10 Days)
London, Edinburgh, Perthshire (Gleneagles)
Family Tour of England & Scotland
(11 Days)
London, Edinburgh, Fort William & Highlands, Perthshire (Gleneagles)
Dublin, Edinburgh, London
(10 Days)
Dublin, Edinburgh, London
Essence of Scotland, Ireland & England
(13 Days)
Edinburgh, Perthshire (Gleneagles), Dublin, Adare, London
Exclusive Ireland, Scotland & England
(18 Days)
Dublin, Killarney, Adare or Co. Clare, Ashford Castle, Edinburgh, Perthshire (Gleneagles), London
Highlights of Ireland & England
(13 Days)
Dublin, Killarney, Adare or Co. Clare, Ashford Castle, London
Best of England & Scotland
(16 Days)
London, Oxfordshire, Cotswolds, Lake District, Edinburgh, Royal Deeside & Aberdeenshire, Perthshire (Gleneagles)
London & Paris
(9 Days)
London & environs, Paris & Versailles
Family Tour of London, Paris & Rome
(10 Days)
London, Paris, Rome
London & Amsterdam
(8 days)
London & environs, Amsterdam & environs
London, Amsterdam & Paris
(12 days)
London & environs, Amsterdam & environs, Paris & Versailles


Luxuries of England & Scotland
(10 Days - Departs Daily on a Private Basis)
London, Edinburgh, Perthshire (Gleneagles)
This private luxury tour features the very best of London and Edinburgh, as well as ample leisure time at a luxurious resort in the Scottish countryside. It includes private touring with sophisticated local experts, beautiful landscapes, impressive UNESCO World Heritage sites, and accommodation at acclaimed luxury hotels.
Begin in London, one of the world's greatest cities. Discover the best of London—heritage architecture, fascinating museums, important historic attractions, exclusive boutiques, traditional pubs and incredible food markets—during private touring customized to your interests. Tour famous landmarks such as the Tower of London, Westminster Abbey, the British Museum, Covent Garden, the London Eye, St. Paul's Cathedral and Buckingham Palace. Perhaps explore other incredible museums around the city such as the Victoria and Albert (V&A) Museum, Churchill War Rooms, Sir John Soane's Museum, the Tate Modern or the Tate Britain. Also visit hidden squares, renowned British shops, atmospheric tea rooms and other highlights. One day, opt to take an excursion outside London. Among the many destinations are Windsor Castle, Bath, Stonehenge, Oxford, Highclere Castle (the filming location for the Downton Abbey TV series), Greenwich, Kew Gardens or the Harry Potter Studios.
Upon request, Artisans of Leisure will also arrange reservations for dining and afternoon tea, book tickets to performances, and provide recommendations for the best shopping in London. Accommodation is at one of London's best luxury hotels.
Next, transfer by train to Edinburgh, the stunning capital of Scotland, with a stay in a sophisticated city hotel. During flexible touring with your private guide, tour the Old Town, a UNESCO World Heritage Site. See iconic Edinburgh Castle and walk along the Royal Mile, the road leading from the castle to the Palace of Holyroodhouse. Explore historic buildings, as well as the narrow closes (alleys) and stairways that connect different levels of the city. Visit shops specializing in wool tweed and other distinctive Scottish products. Depending on your interests, you might like to tour the Royal Yacht Britannia, the former royal yacht of the British monarch; visit the Royal Botanic Garden or National Gallery; tour the unusual architecture of the Scottish Parliament Building and other contemporary design highlights in the city; or hike up an extinct volcano for panoramic views of Edinburgh and the nearby Firth of Forth tidal bay. In August, Artisans of Leisure can assist with tickets to the Edinburgh Tattoo or performances at the Edinburgh International Festival and Fringe.
Next, you will be transferred to Perthshire with touring en route. Visit Stirling, a strategic town on the edge of the Highlands that played an important role in the battles for Scottish independence. Tour Stirling Castle, which perches on a rocky outcrop and has panoramic views of the surrounding landscapes. Also visit a distillery to learn the process of creating world-renowned Scotch whisky. Continue to Gleneagles, a luxury resort on 850 acres in the rolling hills of the idyllic Perthshire countryside. One day, enjoy a private excursion to nearby St. Andrews, a charming seaside university town and the birthplace of golf; a private excursion to Glasgow to tour cultural highlights such as renowned art collections and Charles Rennie Mackintosh architecture; or flexible private touring of nearby castles, distilleries, or historic homes and gardens. During leisure time, enjoy the resort's extensive activities, including options such as countryside walks, golf, fishing, horseback riding, biking, 4WD tours, shooting, gundog training, falconry and afternoon tea. Additional facilities include a spa, a kids club and exclusive Scottish boutiques.
Itinerary Overview
Day 1

Arrive London, England

Private arrival transfer to hotel for 4 nights

Day 2

London

Full-day private city tour

Day 3

London

Half-day private city tour. Afternoon tea reservation

Day 4

London & environs

Full-day private city touring or excursion

Day 5

London – Edinburgh, Scotland

Private transfer to station for train to Edinburgh. Private arrival transfer to hotel for 2 nights

Day 6

Edinburgh

Full-day private city tour

Day 7

Edinburgh – Stirling – Perthshire

Private transfer to hotel for 3 nights, with touring en route

Day 8

Perthshire & St. Andrews

Full-day flexible private excursion

Day 9

Perthshire

At leisure

Day 10

Depart Edinburgh

Private airport transfer
Hotels
| | |
| --- | --- |
| London: | Claridge's, Mandarin Oriental Hyde Park, The Ritz London, Belmond Cadogan Hotel or The Berkeley |
| Edinburgh: | The Balmoral Hotel |
| Perthshire: | Gleneagles |
Cost
| | |
| --- | --- |
| $17,430 | Per person (double occupancy) |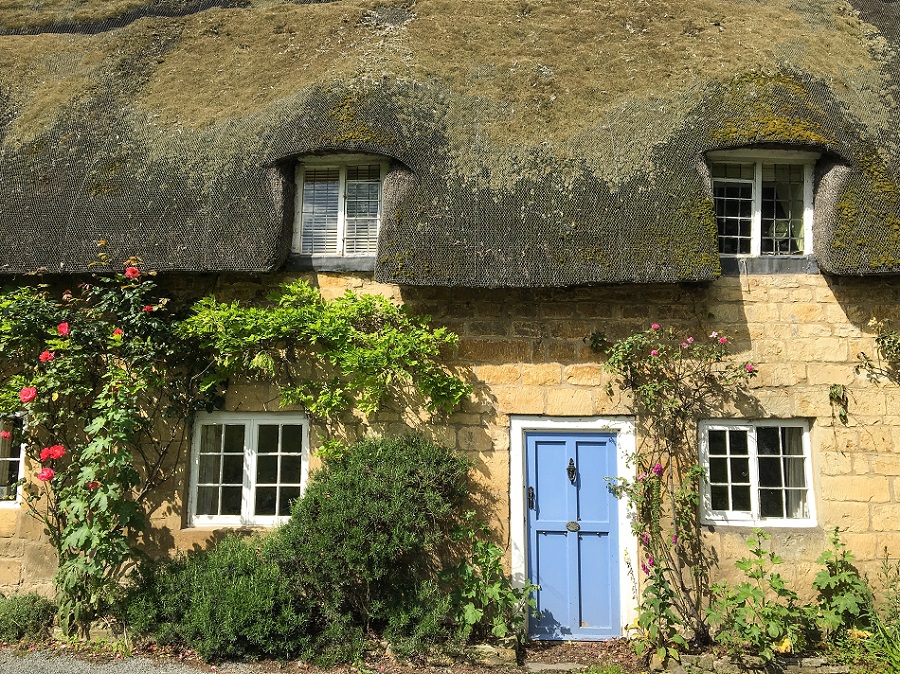 London in Depth
(6 Days)
London & environs
Discover England
(6 Days)
Cotswolds, London
Highlights of England
(8 Days)
Bath, Cotswolds, London
Luxuries of England
(7 Days)
Oxfordshire, London
London Stopover
(4 Days)
English Heritage Tour
(16 Days)
London & Canterbury, Dover & Windsor Castle, Oxfordshire & Stonehenge, Bath, Cotswolds, Peak District
Family Tour of England
(7 Days)
London & environs
Best of England
(11 Days)
London, Bath, Cotswolds, Oxfordshire
Journey Through England
(16 Days)
London, Bath, Oxfordshire, Cotswolds, Lake District, Yorkshire
Decorative Arts & Gardens of England
(9 Days)
London, Cotswolds
Literary Tour of England
(13 Days)
London, Oxfordshire & Stratford-upon-Avon, Bath, Hampshire, Surrey
Cornwall & Beyond
(11 Days)
Hampshire, St. Ives, St. Mawes, Bath, London
Peak District, Yorkshire & London
(10 Days)
Oxfordshire & Stoke-on-Trent, Chatsworth & Peak District, York & Yorkshire, Cambridge & London
Christmas Season in London
(7 Days)
London & environs
Multi-country Tours
Luxuries of England & Scotland
(10 Days)
London, Edinburgh, Perthshire (Gleneagles)
Family Tour of England & Scotland
(11 Days)
London, Edinburgh, Fort William & Highlands, Perthshire (Gleneagles)
Dublin, Edinburgh, London
(10 Days)
Dublin, Edinburgh, London
Essence of Scotland, Ireland & England
(13 Days)
Edinburgh, Perthshire (Gleneagles), Dublin, Adare, London
Exclusive Ireland, Scotland & England
(18 Days)
Dublin, Killarney, Adare or Co. Clare, Ashford Castle, Edinburgh, Perthshire (Gleneagles), London
Highlights of Ireland & England
(13 Days)
Dublin, Killarney, Adare or Co. Clare, Ashford Castle, London
Best of England & Scotland
(16 Days)
London, Oxfordshire, Cotswolds, Lake District, Edinburgh, Royal Deeside & Aberdeenshire, Perthshire (Gleneagles)
London & Paris
(9 Days)
London & environs, Paris & Versailles
Family Tour of London, Paris & Rome
(10 Days)
London, Paris, Rome
London & Amsterdam
(8 days)
London & environs, Amsterdam & environs
London, Amsterdam & Paris
(12 days)
London & environs, Amsterdam & environs, Paris & Versailles


Our tour through England was extraordinary. Thank you for your input, organization and implementation. We loved every minute of the trip.
~ M.G., Calgary, Canada
Our family had a wonderful time in England and Scotland…we feel that we saw the very best of each place.
~ L.S., Newtown Square, PA
The whole trip to England was incredible. Thank you for such great touring. We were so happy to have all the restaurant reservations made in advance—we never would have gotten tables without you! It was one of the best trips we've ever taken. 
~ J.K., La Jolla, CA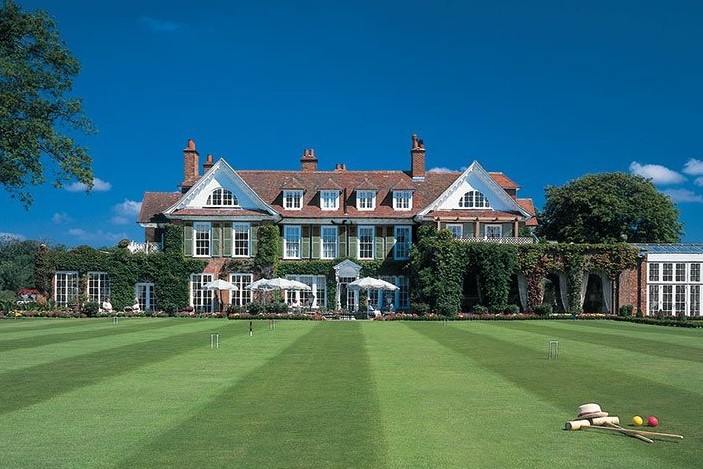 Recommended by:
Departures
Conde Nast Traveler
The New York Times
Wall Street Journal
Travel + Leisure
Town & Country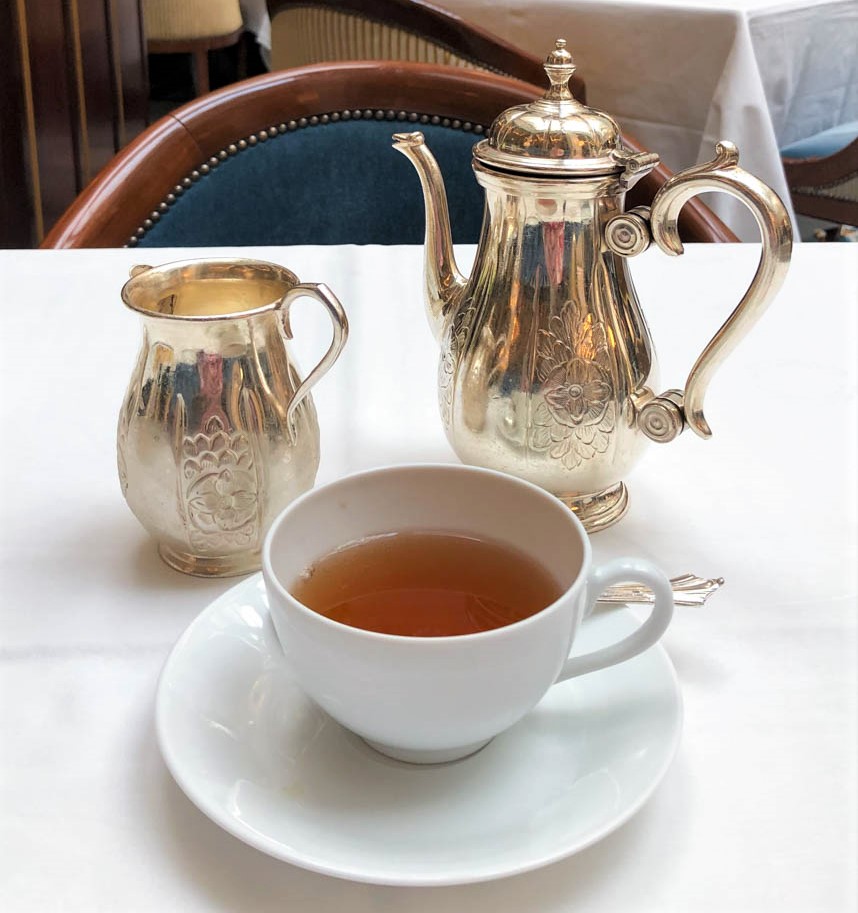 Christmas Season in London: The Best Holiday Travel Experiences
Kelmscott Manor, an Arts & Crafts House in the Cotswolds
Our Favorite Luxury Train Journeys Around the World
Celebrating Queen Elizabeth II's Platinum Jubilee
The Tower of London and the Ceremony of the Keys
Chartwell, Winston Churchill's Country House
Formula 1 Races: VIP and Exclusive Access
Marianne North in England: Botanical &Travel Paintings by the Victorian Artist and Adventurer
York & Yorkshire: Rich History & Breathtaking Landscapes in Northern England
Favorite Literary Sites in England
Roman Ruins at Chedworth Villa in the Cotswolds
Vacation like Royalty at Cliveden
The Chelsea Flower Show & Garden Tours of London
Exclusive Harry Potter Touring in England & Scotland
A Few Favorite Dining Spots in the Cotswolds
Just Back: Four Seasons Hotel Hampshire
The Best English Gardens in the Cotswolds