April 6, 2022
Just Back: Cornwall & Devon in England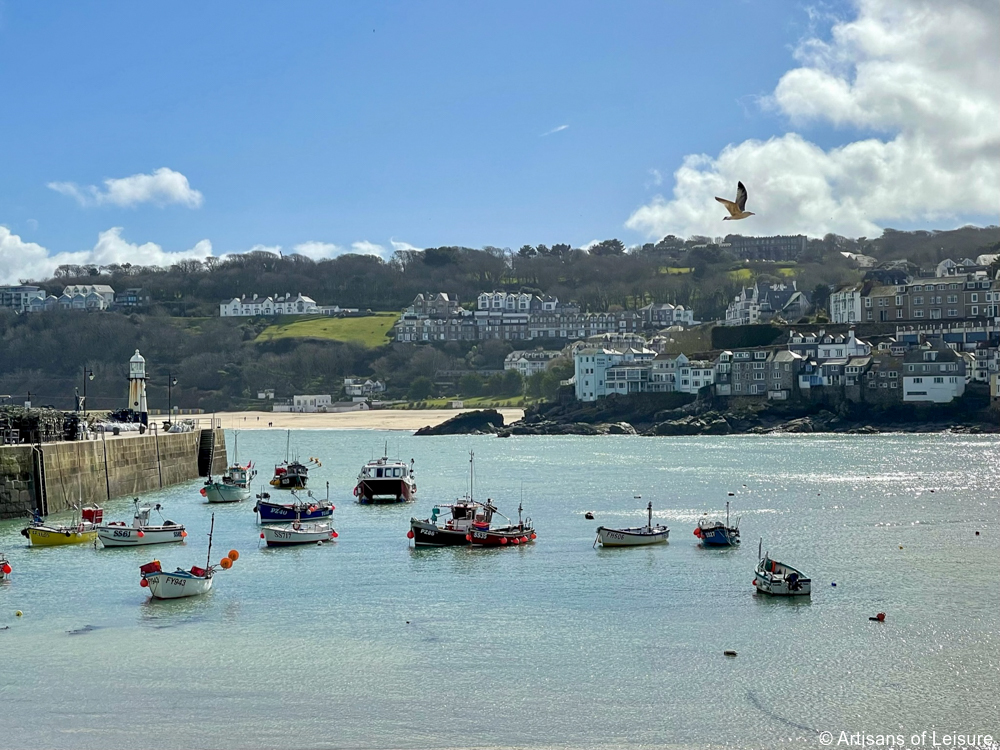 We recently returned from a luxurious private tour of Cornwall and Devon. These counties in southwest England are known for their beautiful coastlines, windswept moors, magnificent gardens, superb cuisine and mild climate.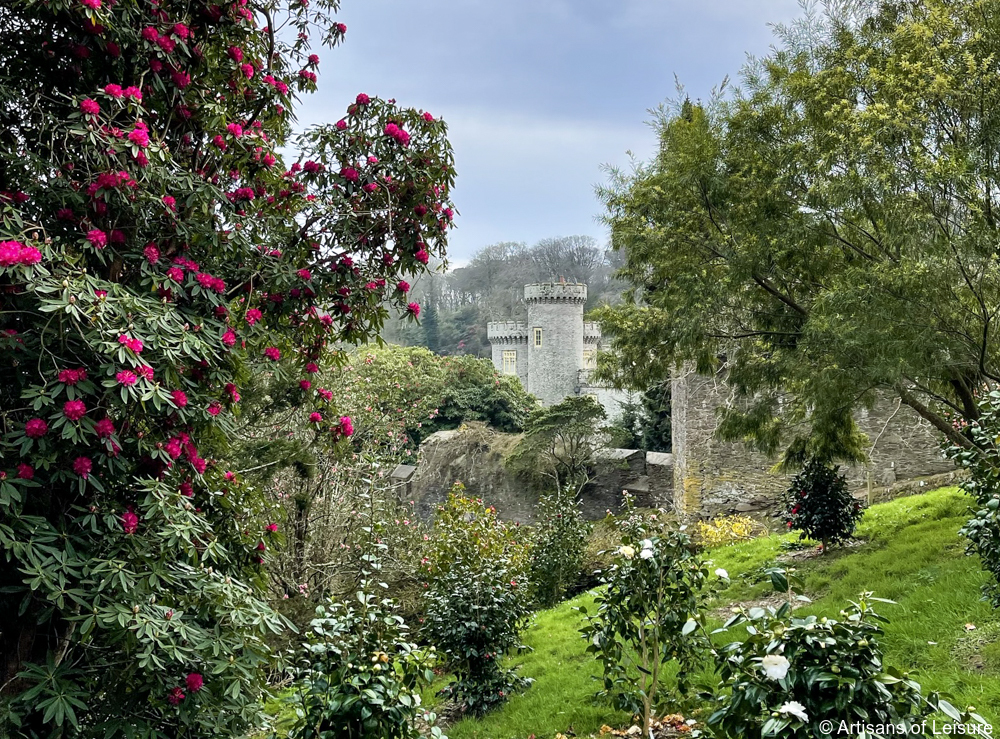 We began in north Cornwall. Our hotel had great sea views and access to a coastal path along the dramatic cliffs of the region. It was perfect for walking off all the fresh seafood we had during our stay.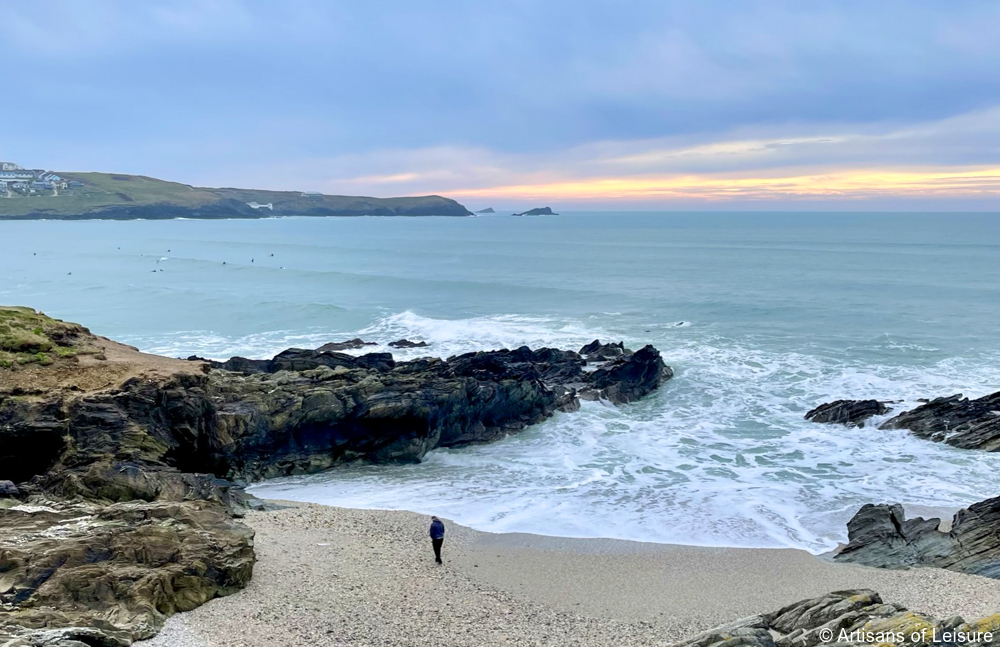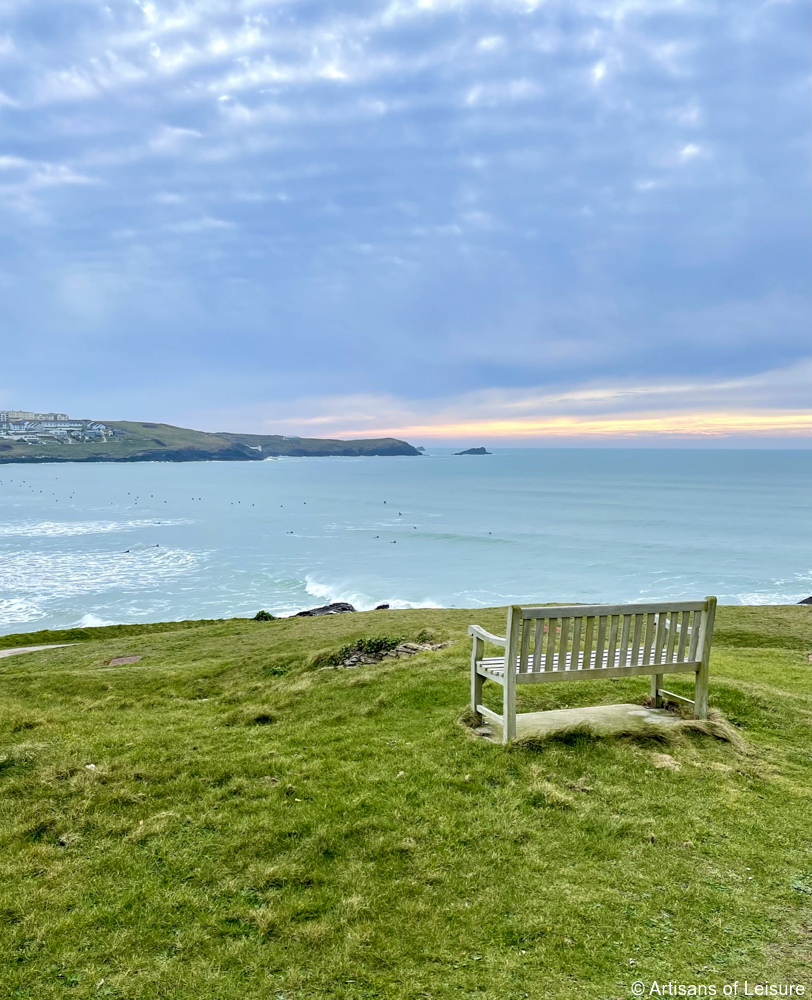 The sunsets were spectacular.
One of Cornwall's most iconic sites is St. Michael's Mount, a tidal island off the southwest coast. Crowned by a medieval church, castle and terraced gardens, it was originally a Benedictine monastery and the English counterpart of Mont-Saint Michel in Normandy, France. It is still the home of the St. Aubyn family, who have lived here since the 17th century.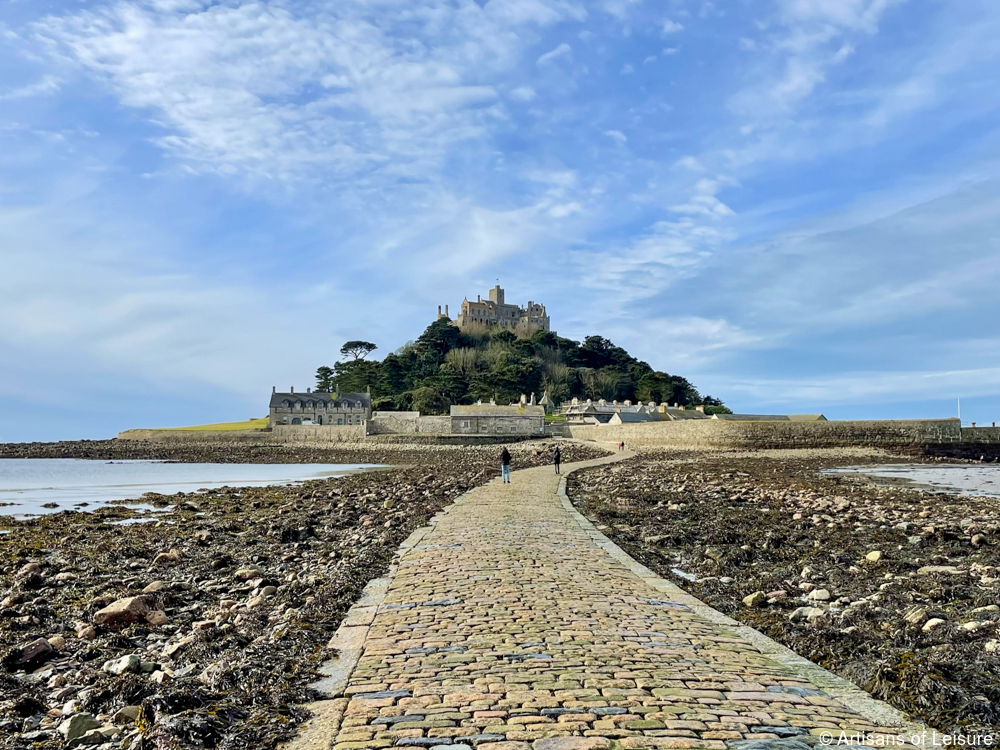 St. Michael's Mount is connected to the village of Marazion by a cobblestone causeway at low tide.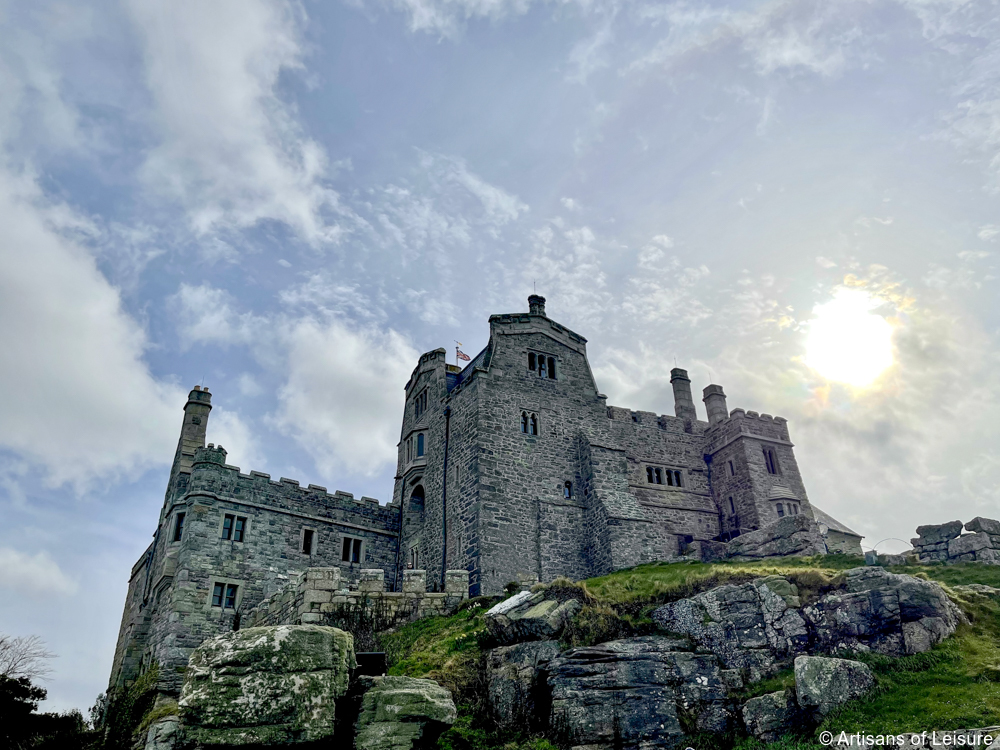 Artisans of Leisure arranges private tours of the castle, parts of which date to the 12th century and are steeped in Cornish legends.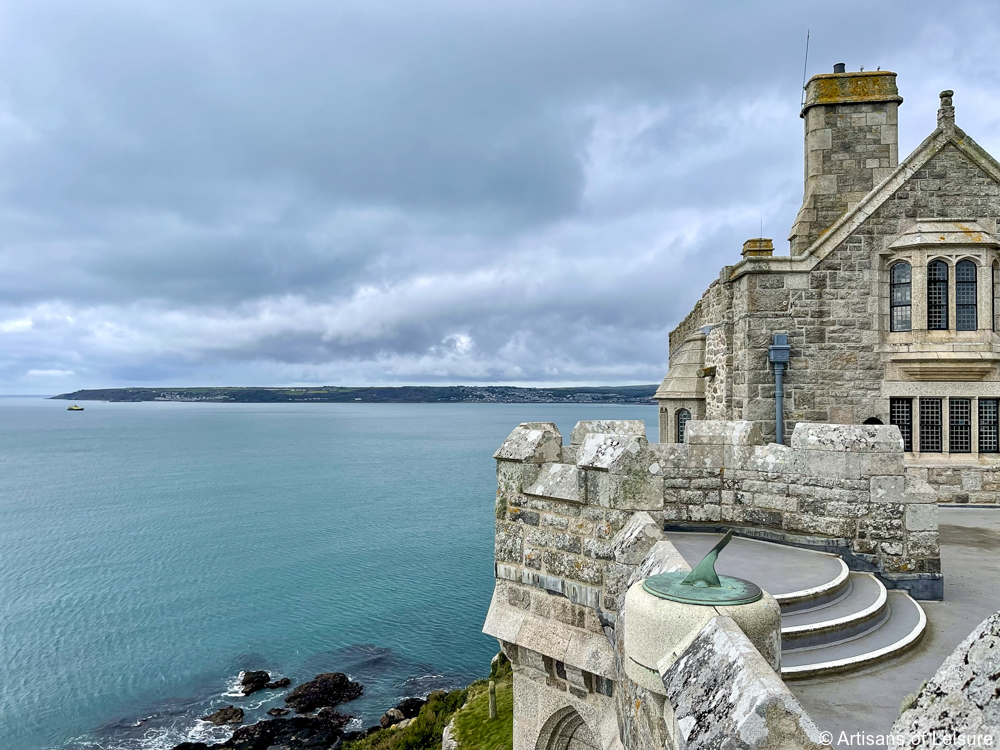 We toured rooms from different eras of the castle's history.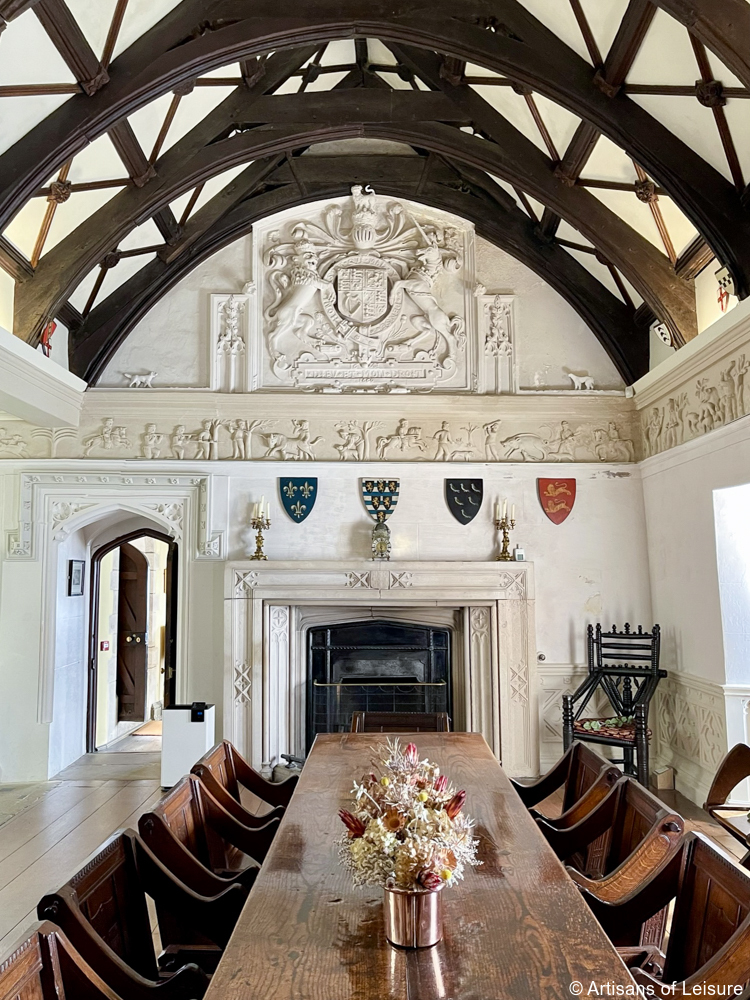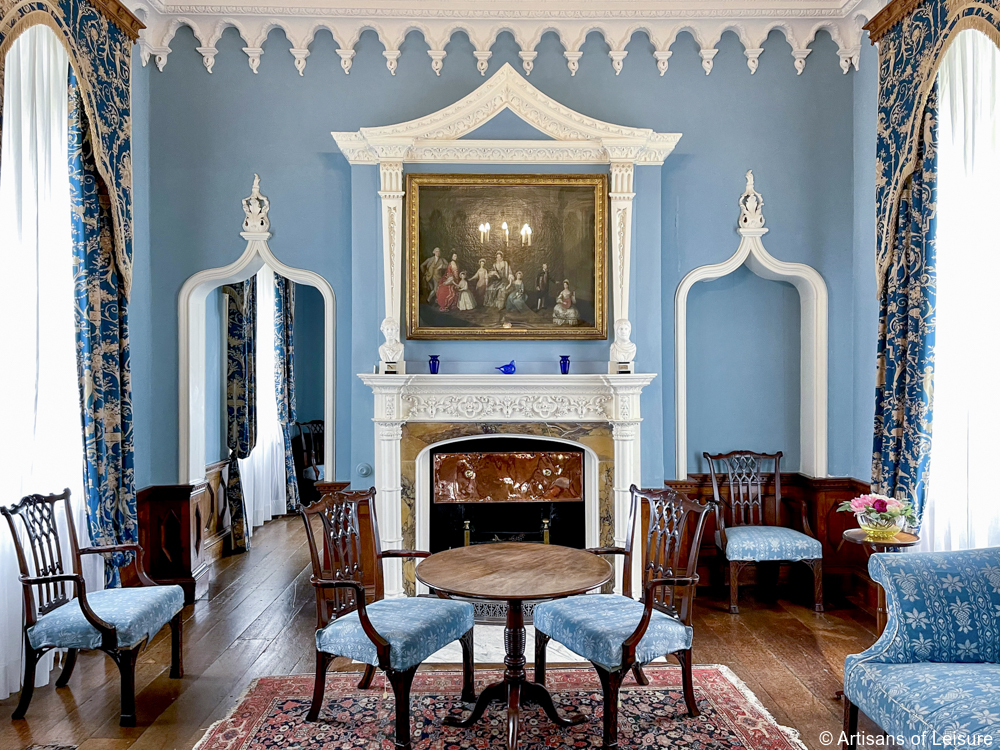 The medieval church is still in use.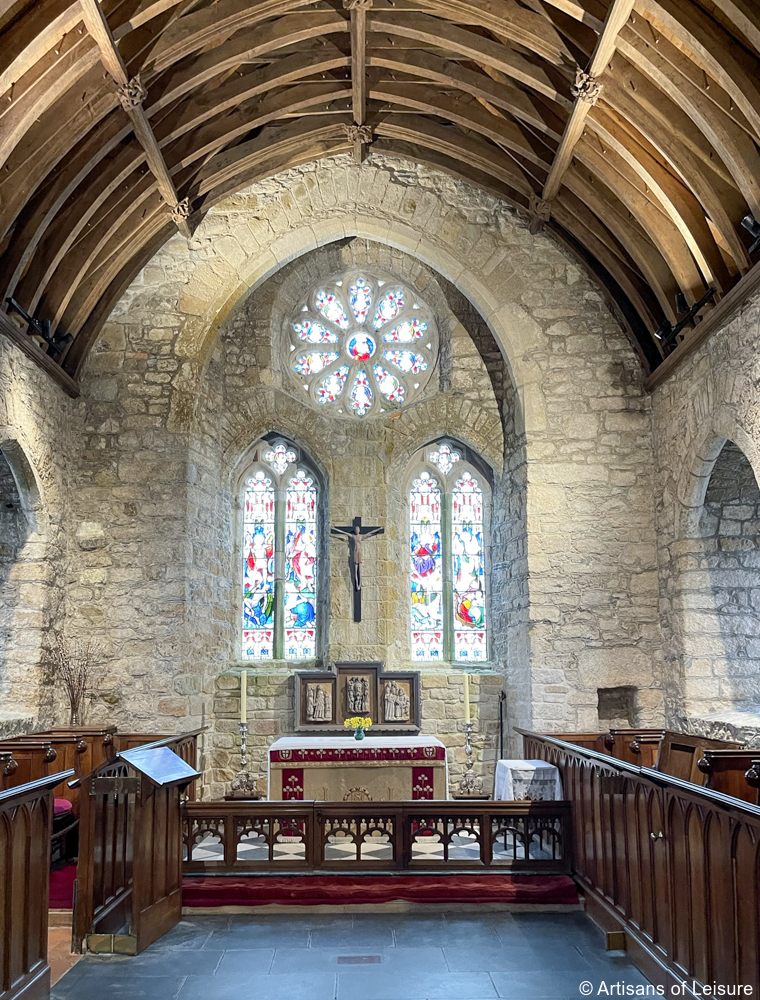 The views from the castle are breathtaking.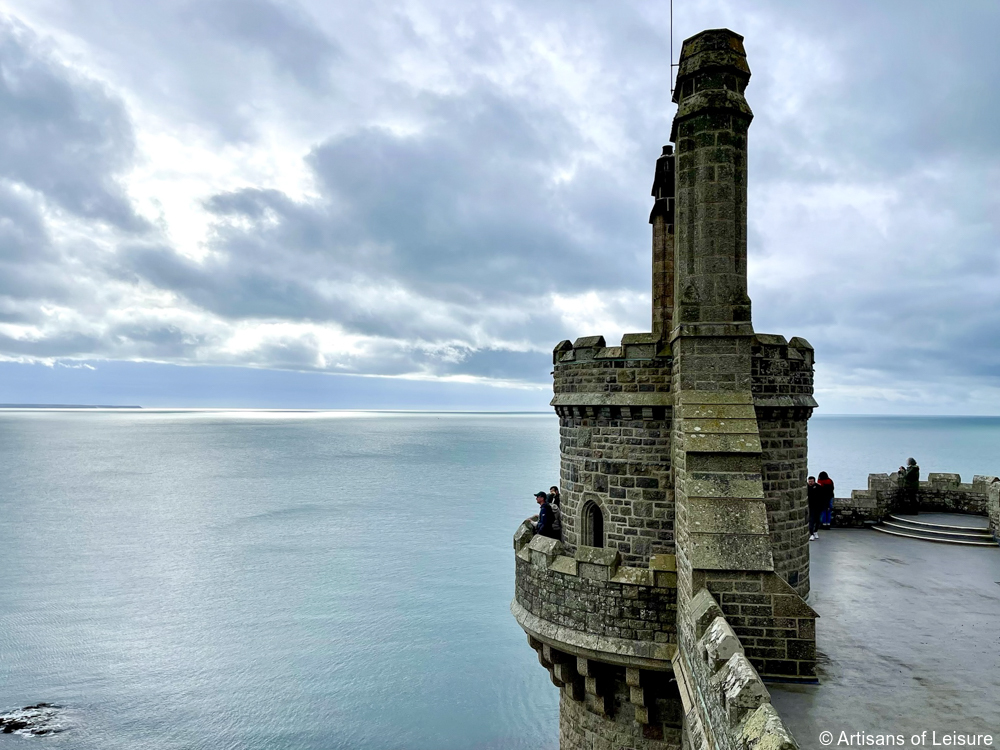 Upon request, Artisans of Leisure can arrange exclusive tours of the subtropical terraced gardens at the castle on St. Michael's Mount outside of opening hours.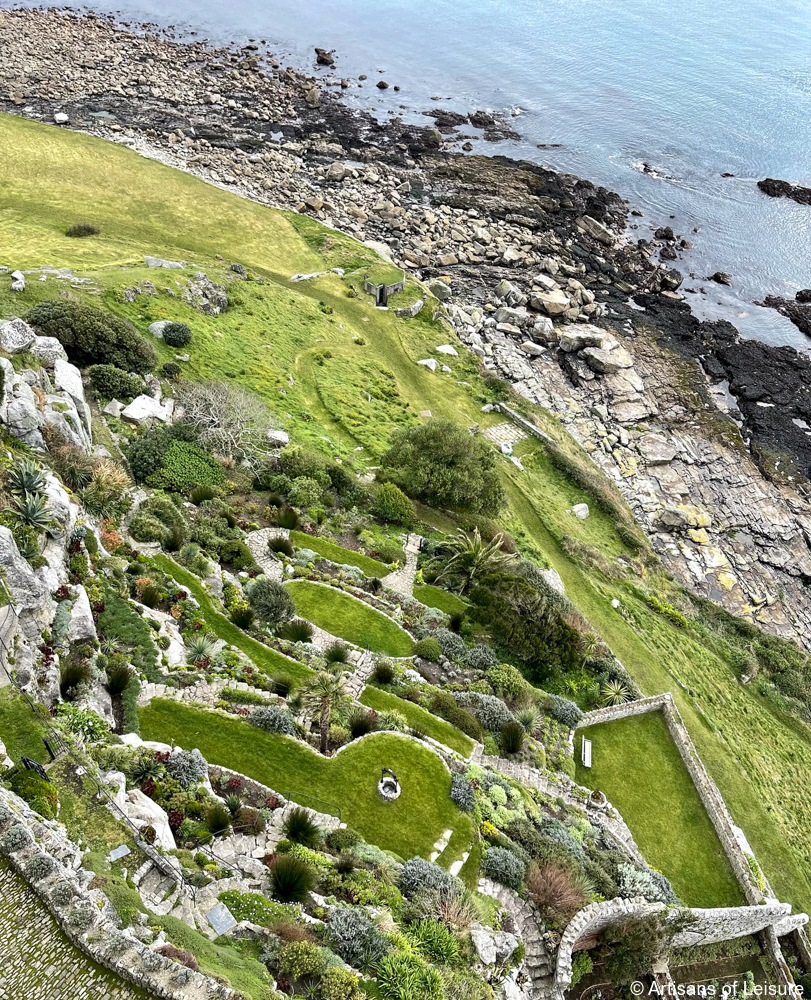 The Cornish are famously proud of their Celtic heritage and distinct cultural identity, and visitors will spot the Cornish flag throughout the region. The white-on-black design is traditionally associated with mining, a significant part of Cornish culture in the 18th and 19th centuries.
Here, the flag flies from the castle battlements on St. Michael's Mount.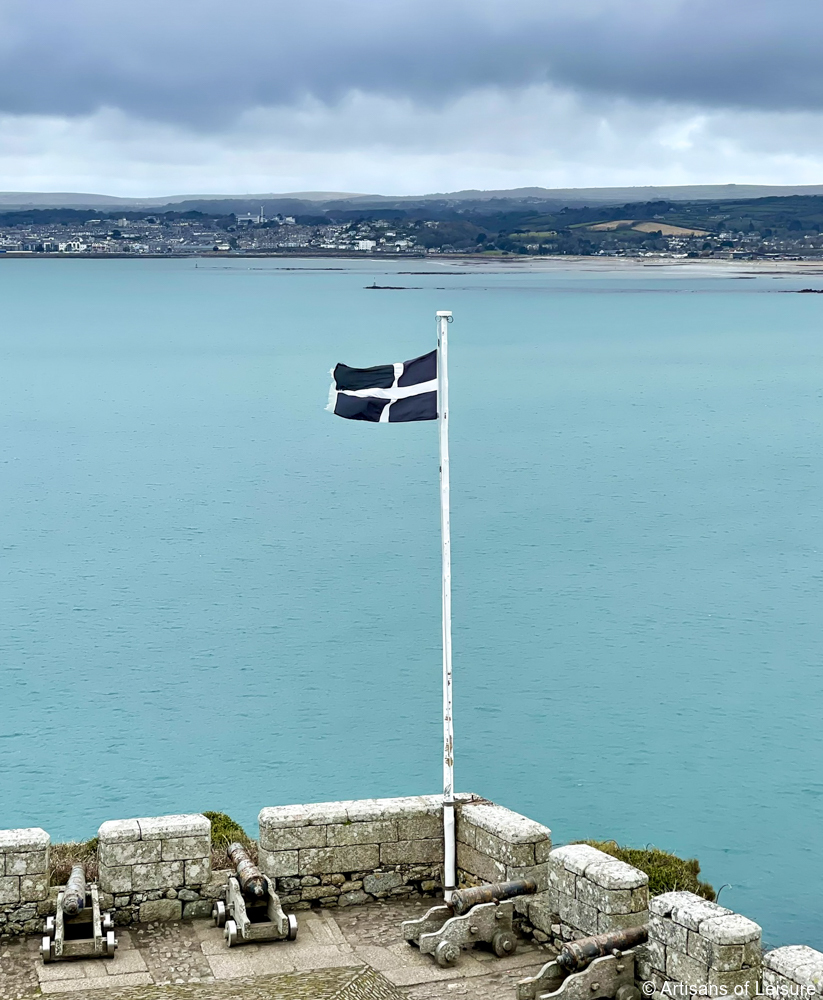 Cornwall's mining industry is a primary subject in the popular British TV series Poldark, which showcases the rugged southwest coast and its historic copper and tin mines. The Cornish and West Devon mining landscape is a UNESCO World Heritage Site of evocative ruined engine houses, mine shafts and other structures whose output and technologies helped drive the Industrial Revolution.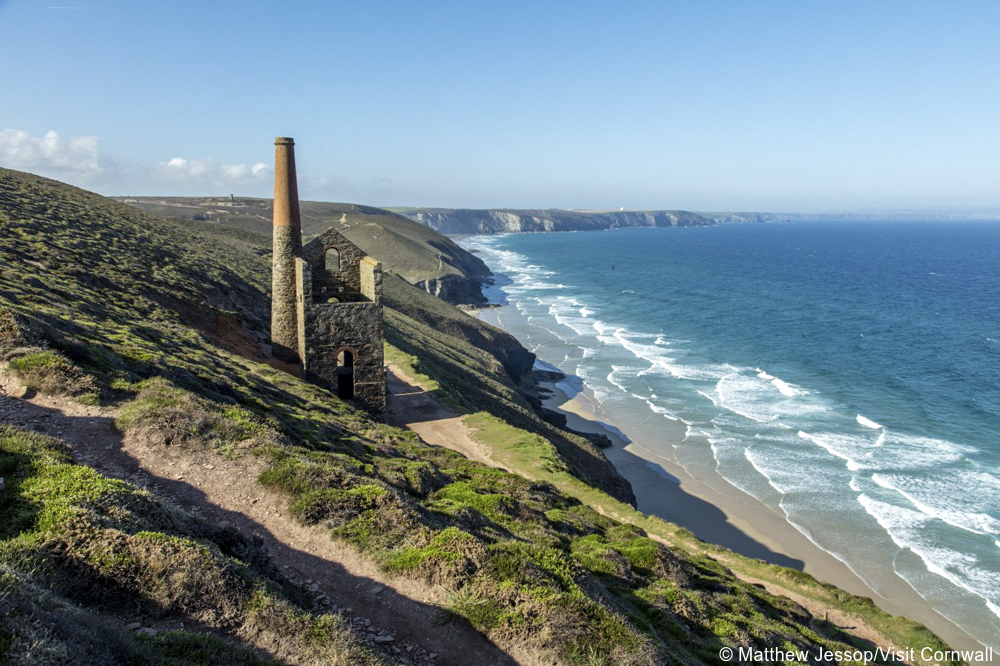 Near St. Michael's Mount in southwest Cornwall is St. Ives, a charming seaside town famous for its beautiful beaches, art scene and great restaurants. Highlights of St. Ives include visiting the Tate St. Ives museum, the Barbara Hepworth Museum and Sculpture Garden and the historic Leach Pottery studio and museum.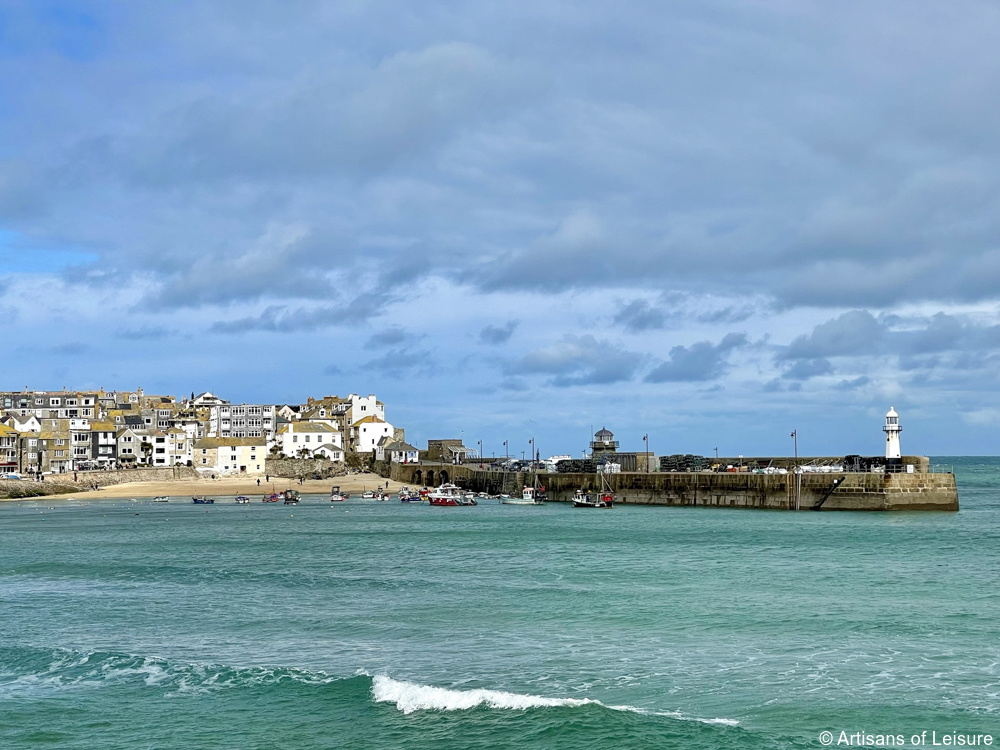 We had a fantastic lunch by the harbor…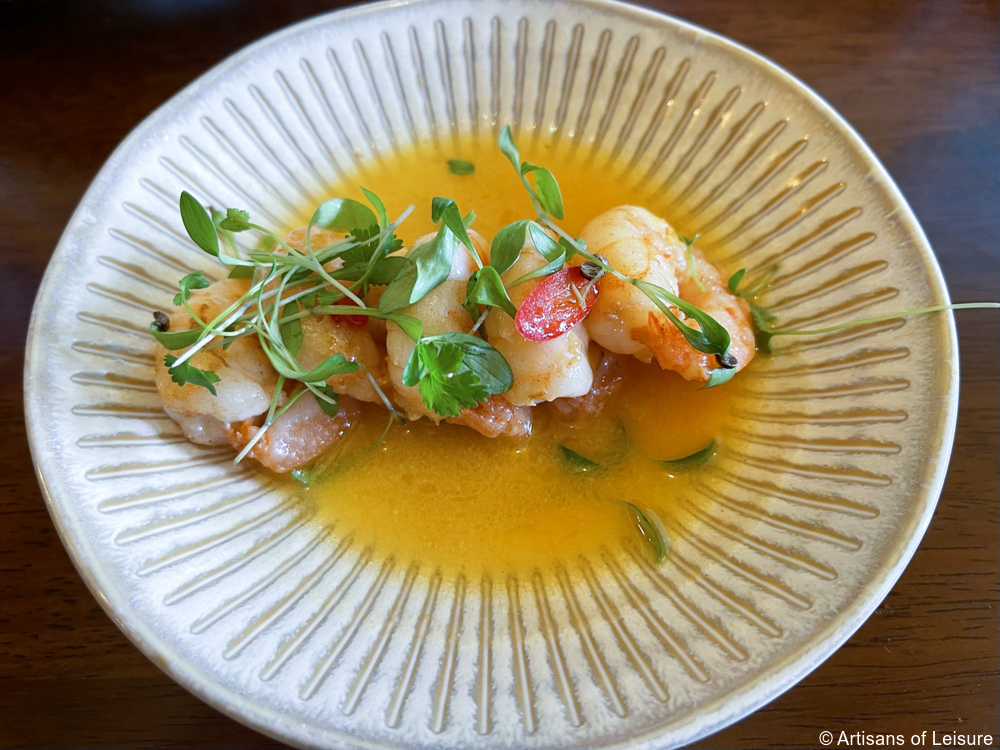 …explored the backstreets, and shopped for traditional blue-and-white Cornishware at the many galleries and boutiques in St. Ives.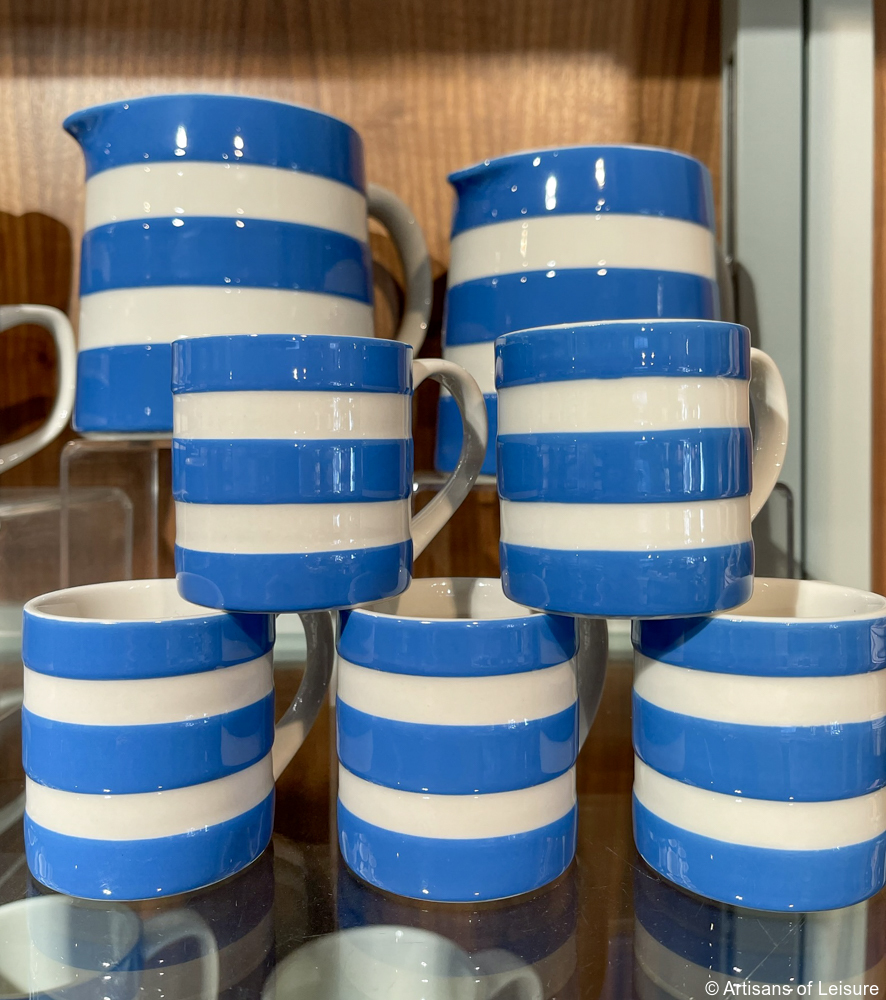 Cornwall is famous for its spectacular gardens. Benefitting from the warming currents of the Gulf Stream, the Cornish peninsula has a mild climate with warmer and sunnier days than the rest of England. Of the more than 70 gardens open to the public, the most famous include the Lost Gardens of Heligan, Trebah Garden, Tregothnan, Trewithen and Caerhays Castle Gardens.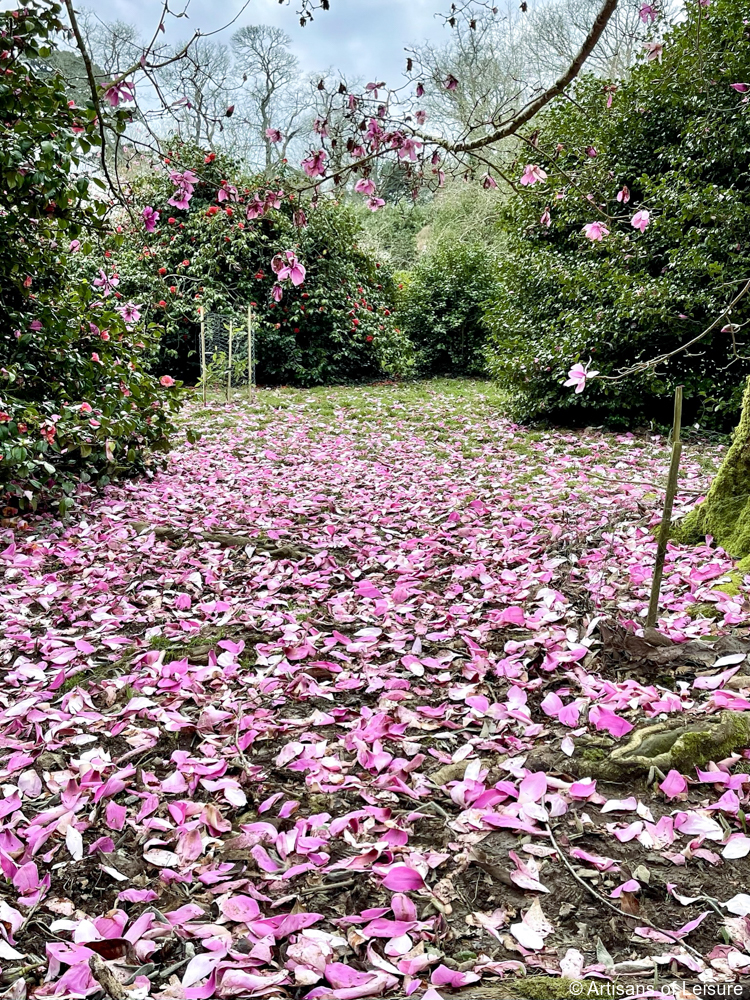 Spring arrives earlier in Cornwall than the rest of England, and we got to see a riot of colors emerging while we were there. One morning, we had a private tour of Caerhays Castle Gardens with the head gardener. The woodland gardens are in an impossibly romantic setting, covering the hills behind a 19th-century castle that overlooks the sea.
We learned about the unique microclimate at Caerhays and how humidity from the sea mist contributes to ideal growing conditions for magnolias and rhododendrons. Upon request, Artisans of Leisure can arrange VIP tours of Caerhays Castle and Gardens.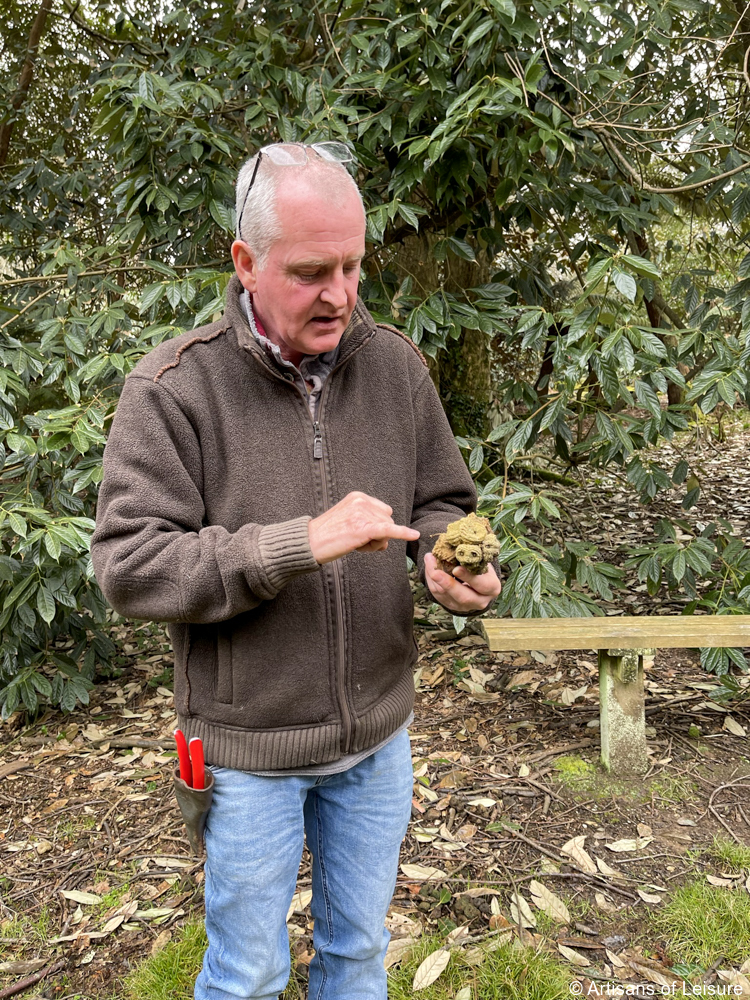 Another historic home and garden we visited was Prideaux Place, where we had a private tour with the owners. The Elizabethan manor house has been in the same family since the 16th century.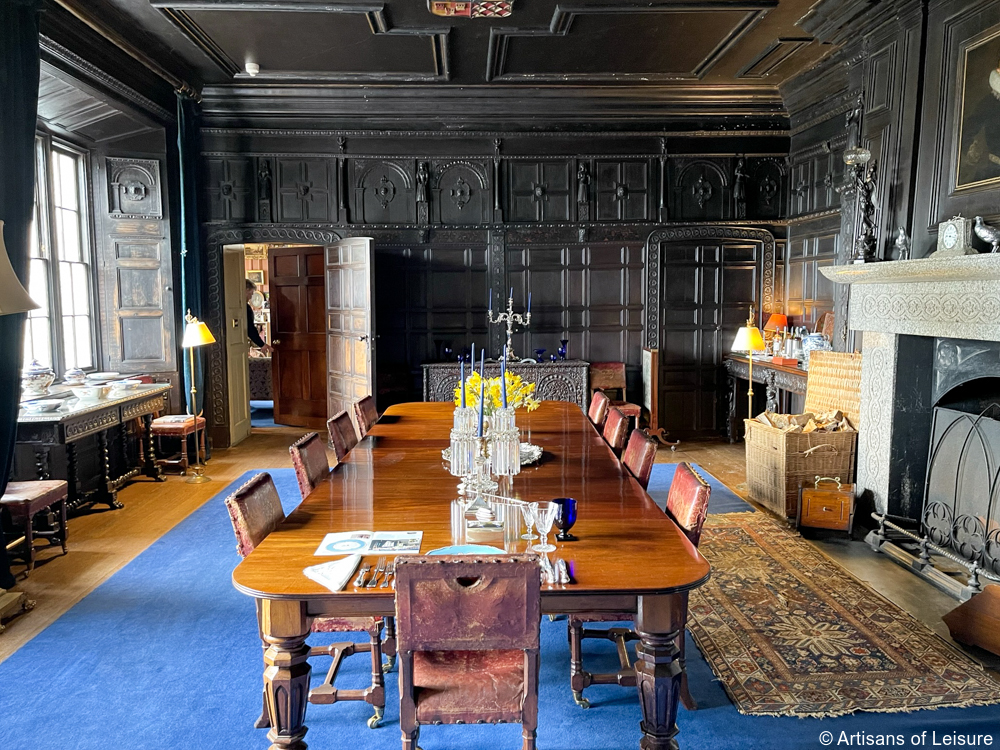 We enjoyed hearing from the owner about growing up there and learning firsthand how an ancient Cornish family lives today, including the challenges of keeping up a historic home.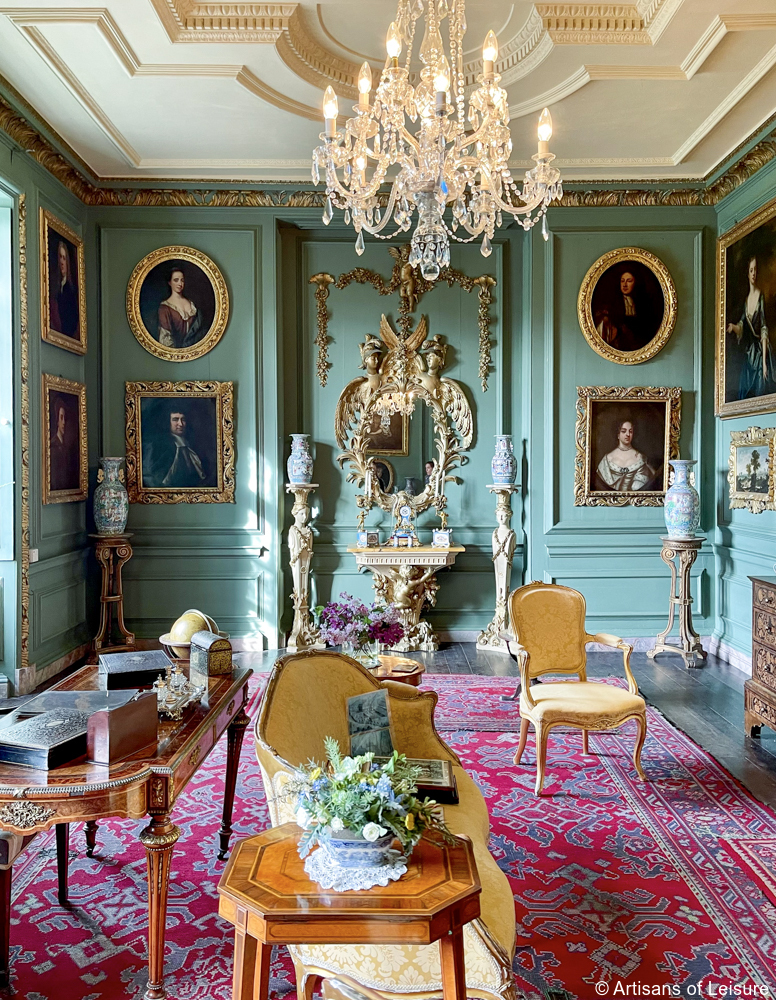 Cornwall is also a renowned foodie destination, and culinary touring in the region is a must! Some of England's most famous chefs work in Cornwall, showcasing the abundant high-quality local produce and seafood.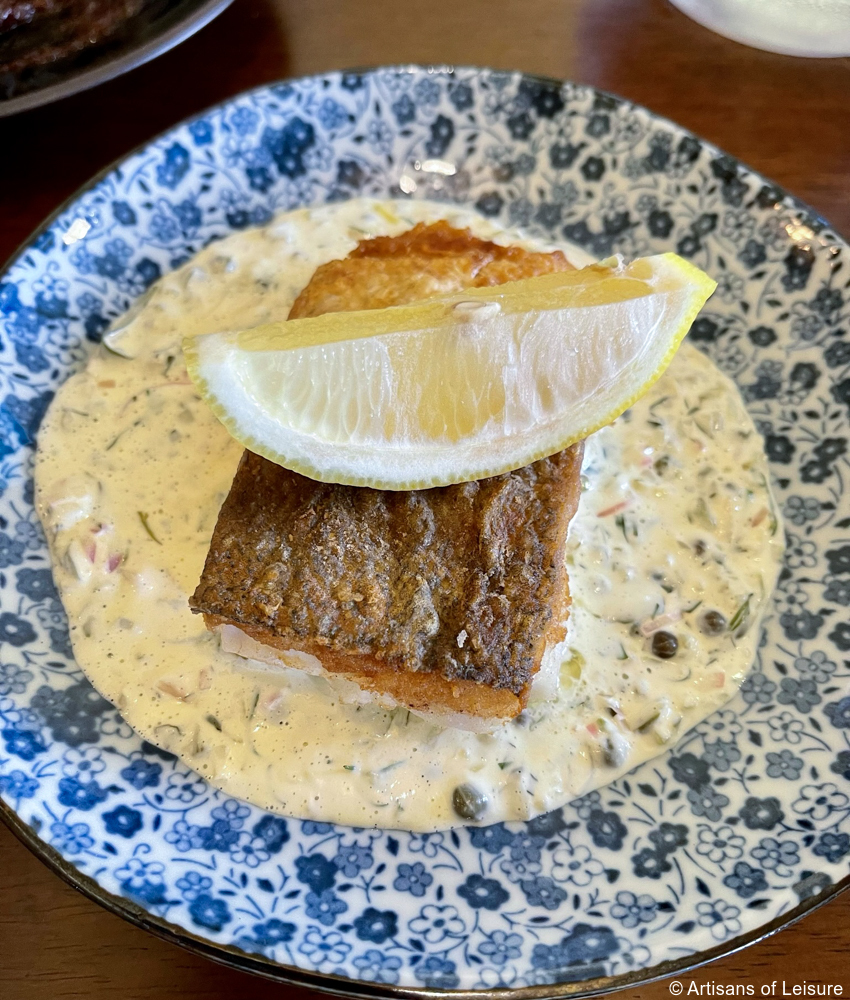 One morning, we had a private cooking class in the converted stables of a historic farmhouse.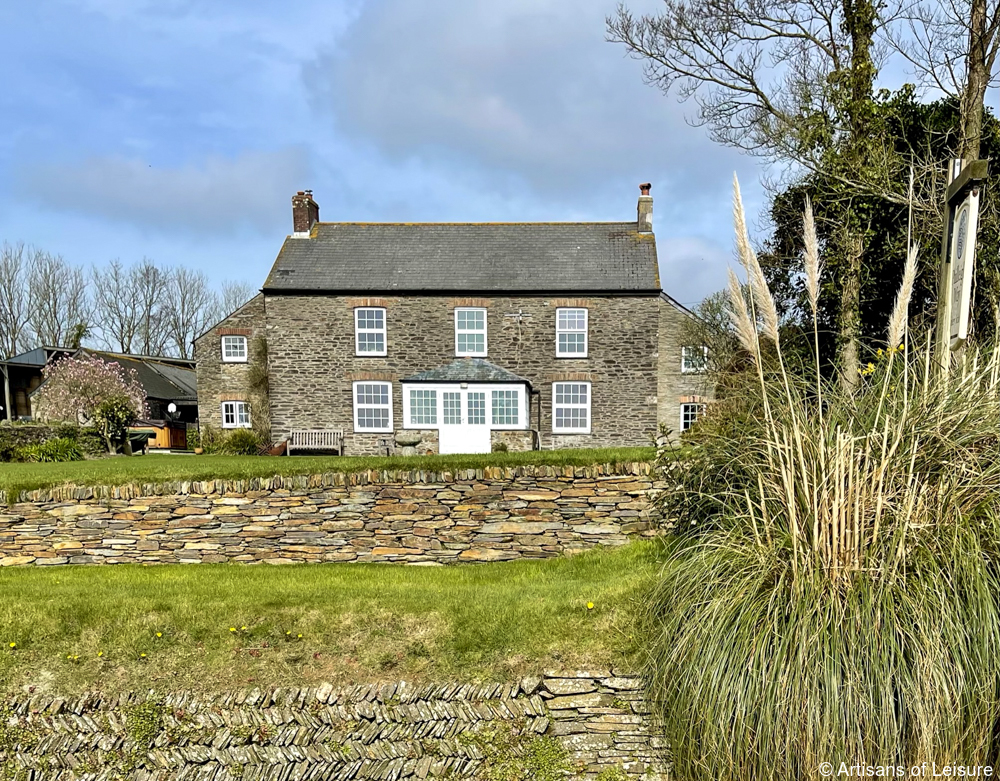 It was a fantastic (and entertaining) way to learn more about Cornish cuisine.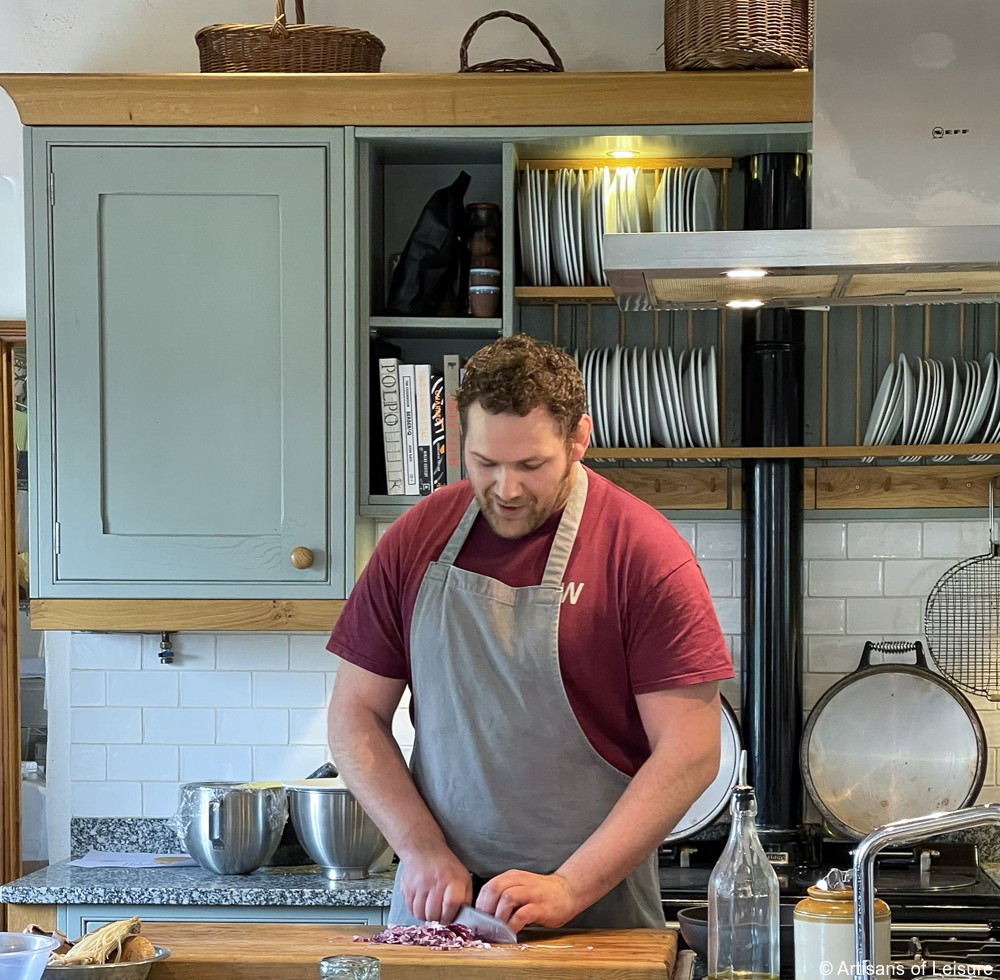 We also visited Padstow, an idyllic seaside village with an acclaimed culinary scene dominated by celebrity chef Rick Stein.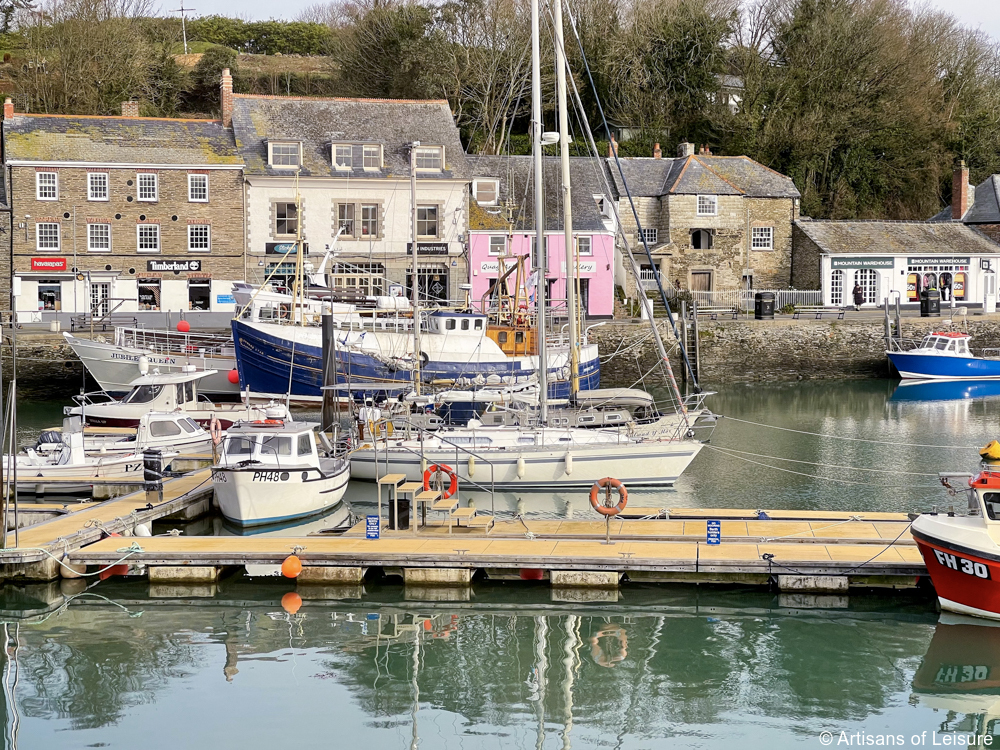 Gourmands flock to Padstow for the superb cuisine that ranges from Michelin-starred fine dining to traditional fish and chips.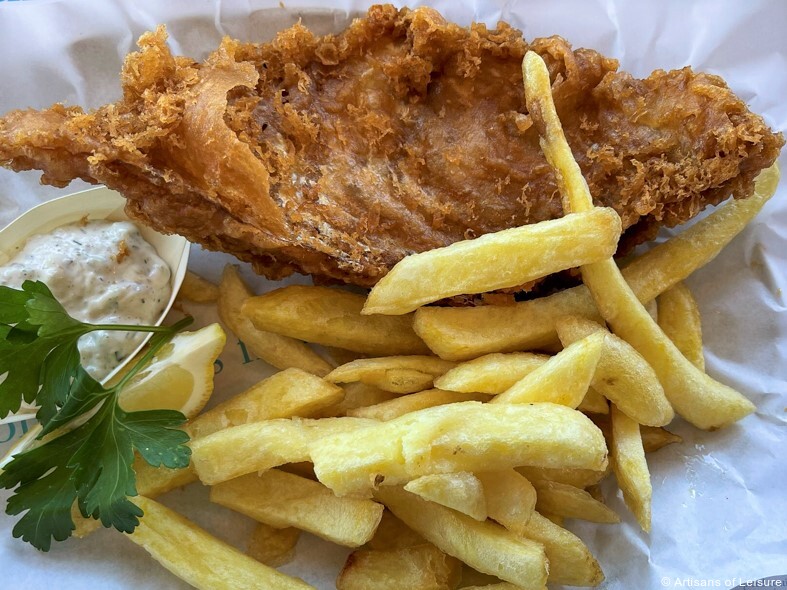 Additional highlights of Cornwall include St. Mawes, the Lizard Peninsula, Bodmin Moor, the Eden Project, Tintagel Castle and Penzance. Artisans of Leisure can arrange private tours of Cornwall to suit any interest, including gardens and heritage homes, culinary experiences, literary touring, Neolithic history and active touring.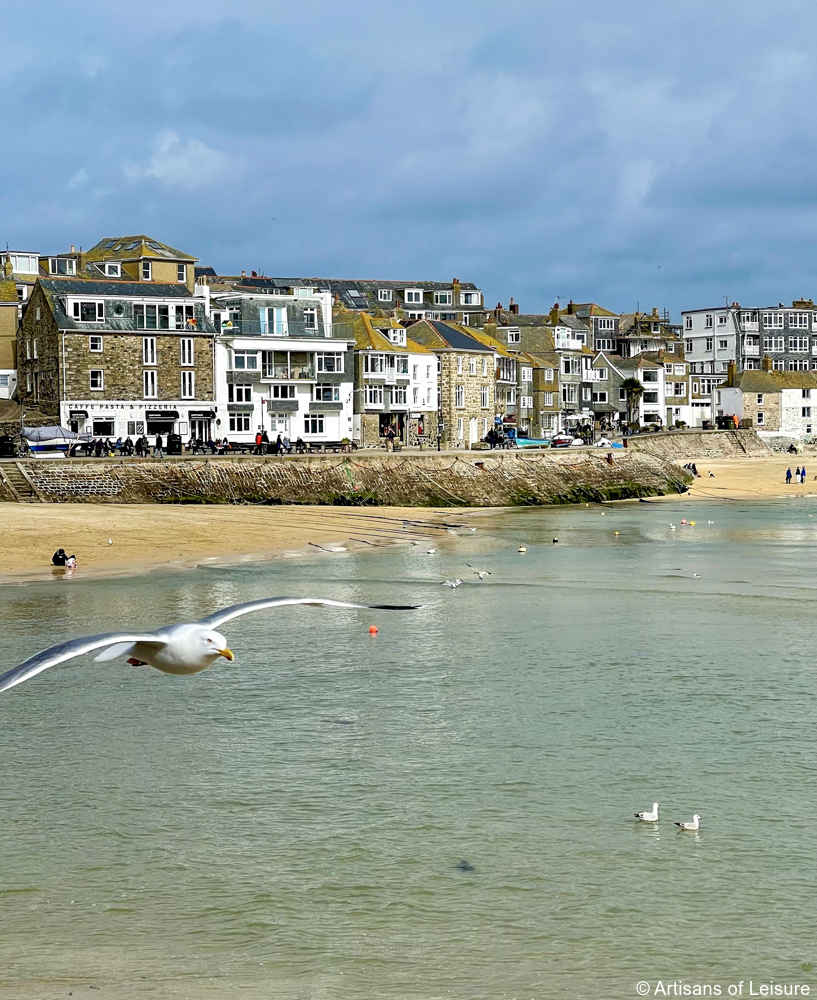 After  Cornwall, we continued to the adjacent county of Devon.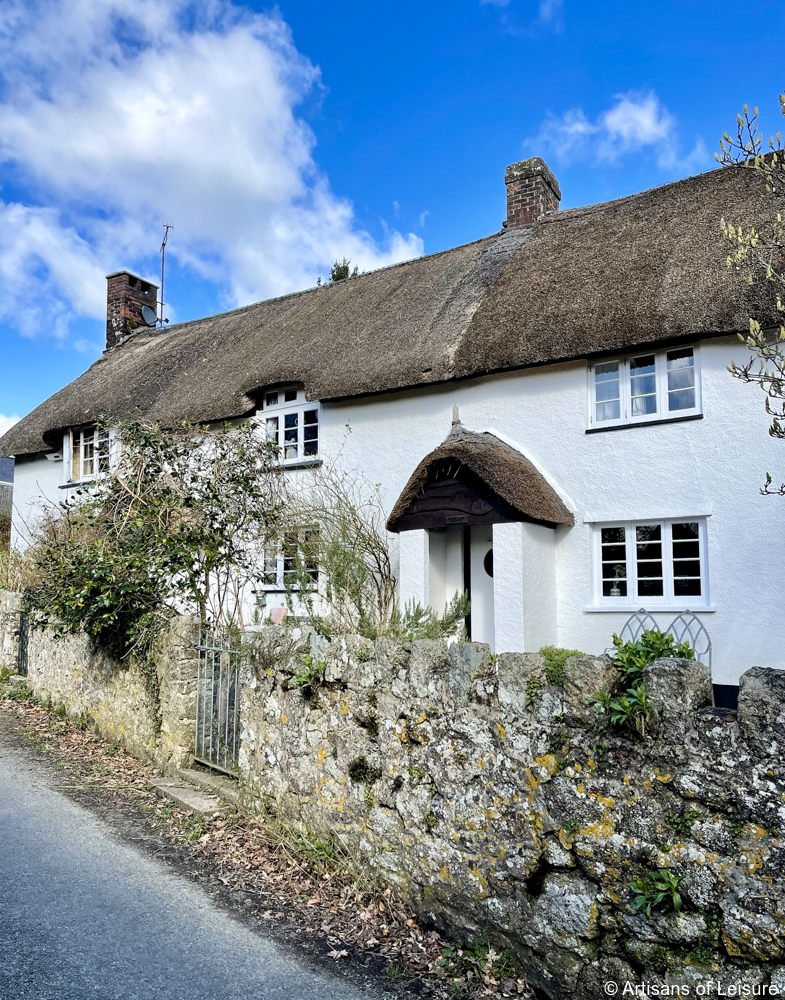 Devon is known for its beautiful coastline, maritime history, wild moorlands, historic country estates, medieval villages and vibrant cities like Exeter. It also has a reputation as a foodie destination, with Devonshire cream tea, cheese, Devon pasties (Devon's answer to the more famous Cornish pasties), fresh seafood and fudge being among the favorite local specialties.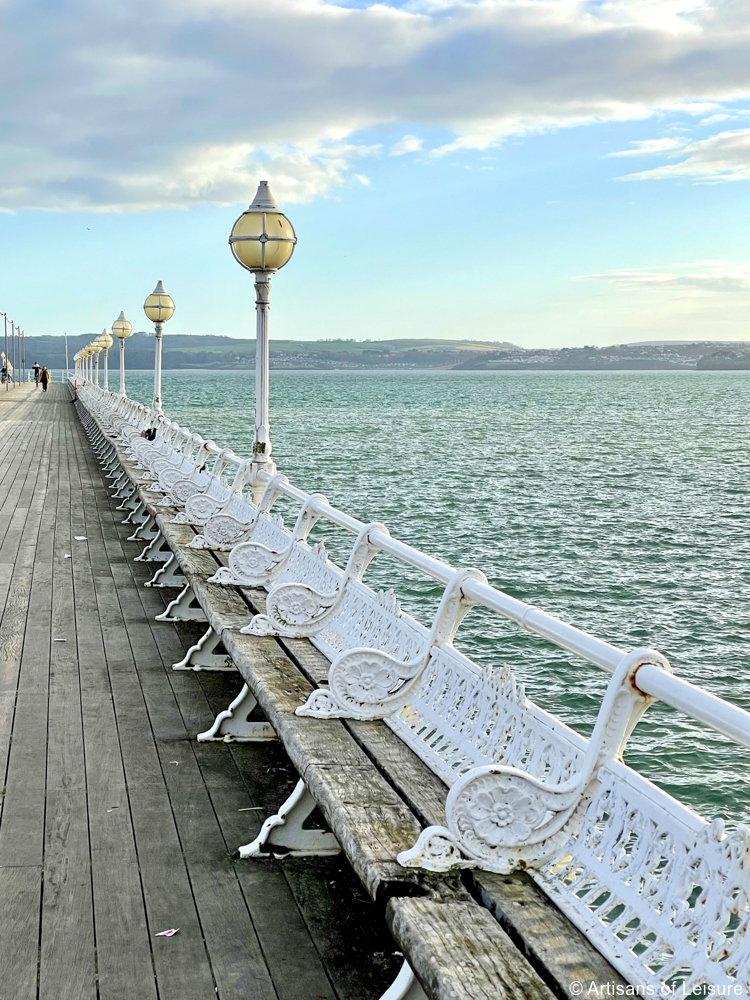 One of our favorite hotels in Devon is Bovey Castle, a luxurious castle hotel on expansive grounds in Dartmoor National Park.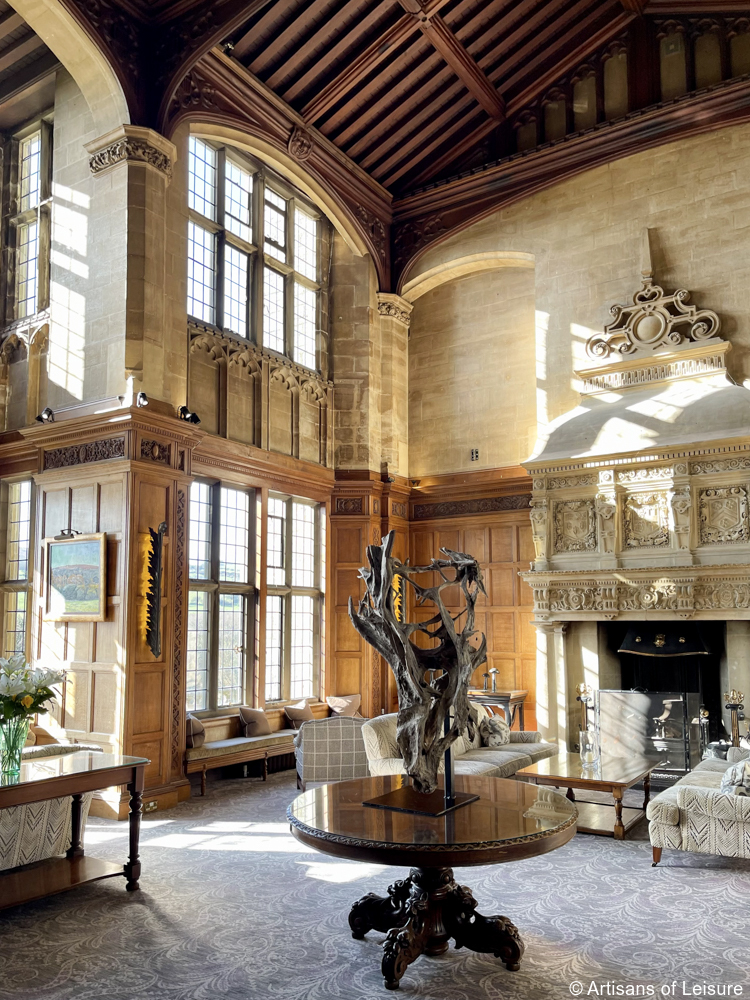 We love the gorgeous historic architecture…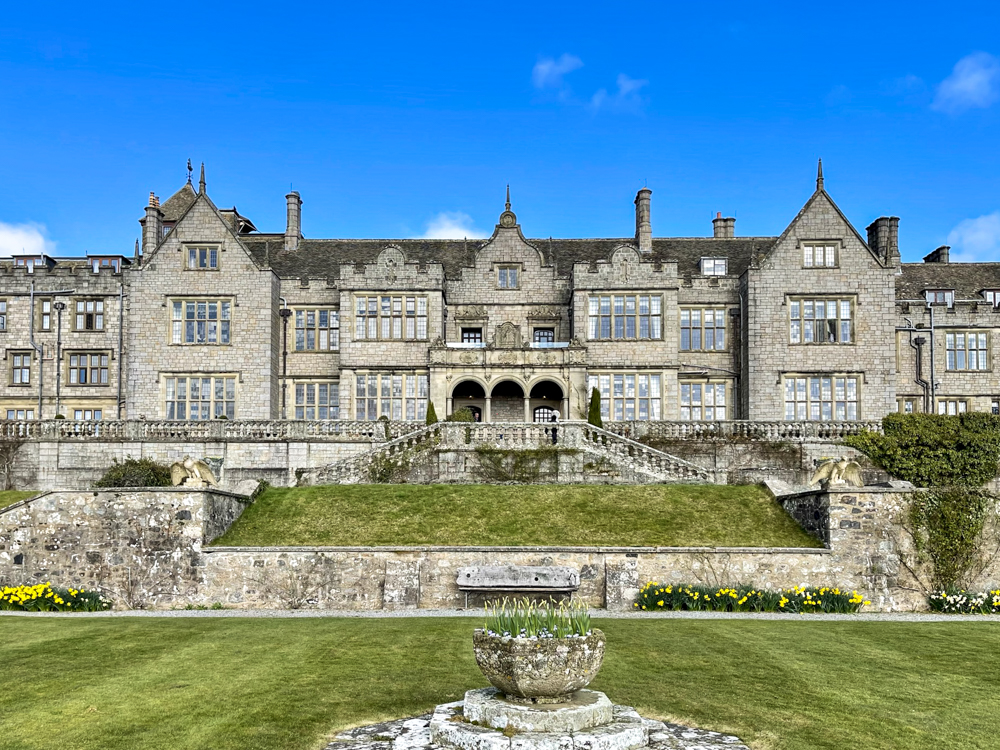 …beautiful gardens, great food and warm hospitality.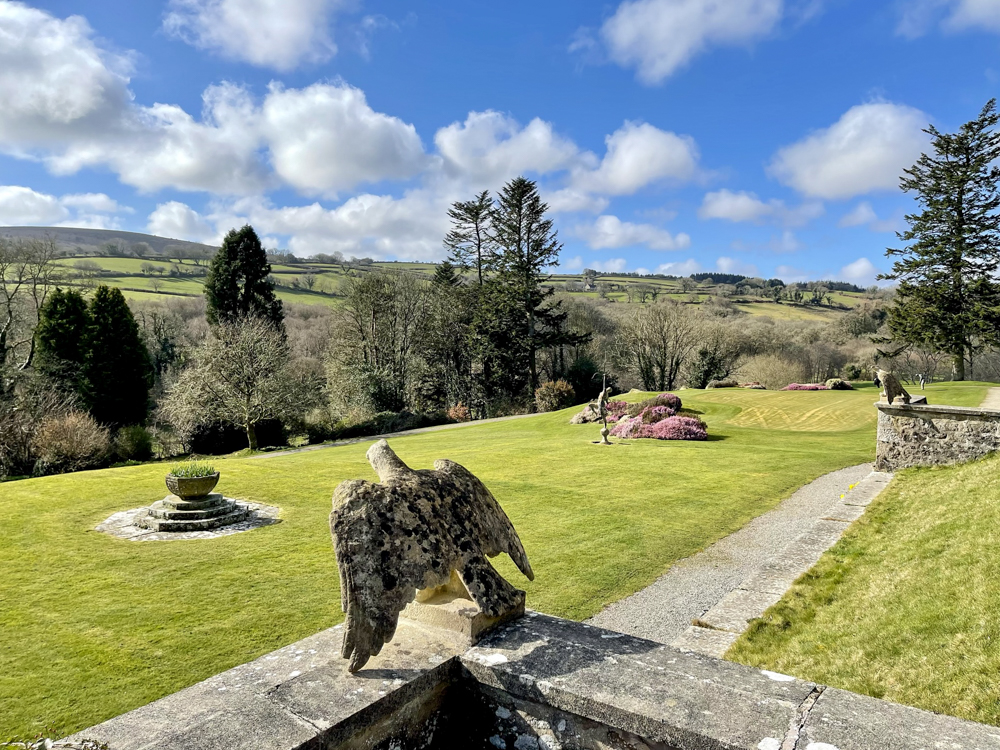 One morning, we watched a falconry demonstration and learned how the birds are trained.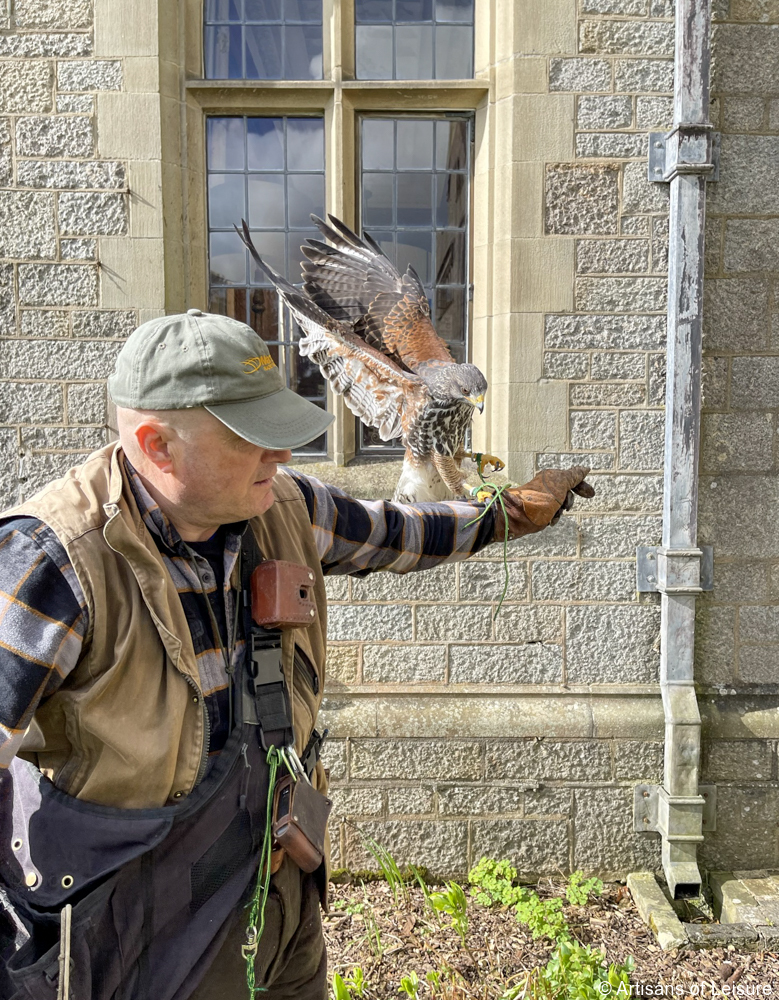 One young falcon was particularly friendly and had everyone laughing.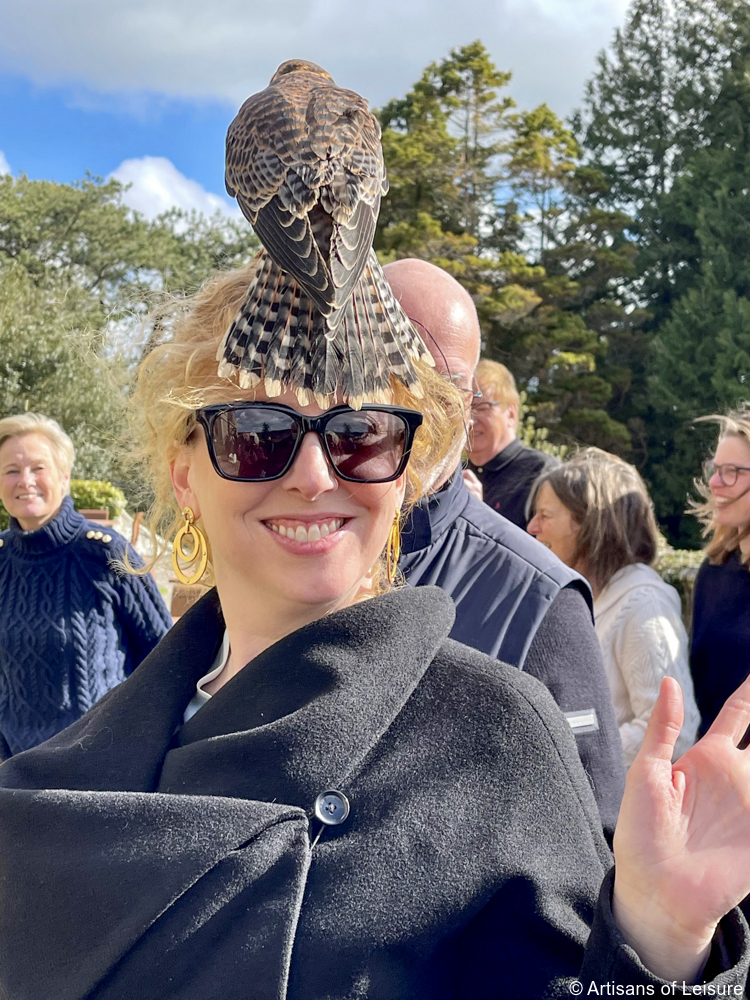 We also enjoyed private touring with an expert guide in Dartmoor National Park, a vast expanse of moors, heaths and woodland where wild ponies roam, ancient standing stones loom, and rural pubs promise a warm hearth and a cold drink.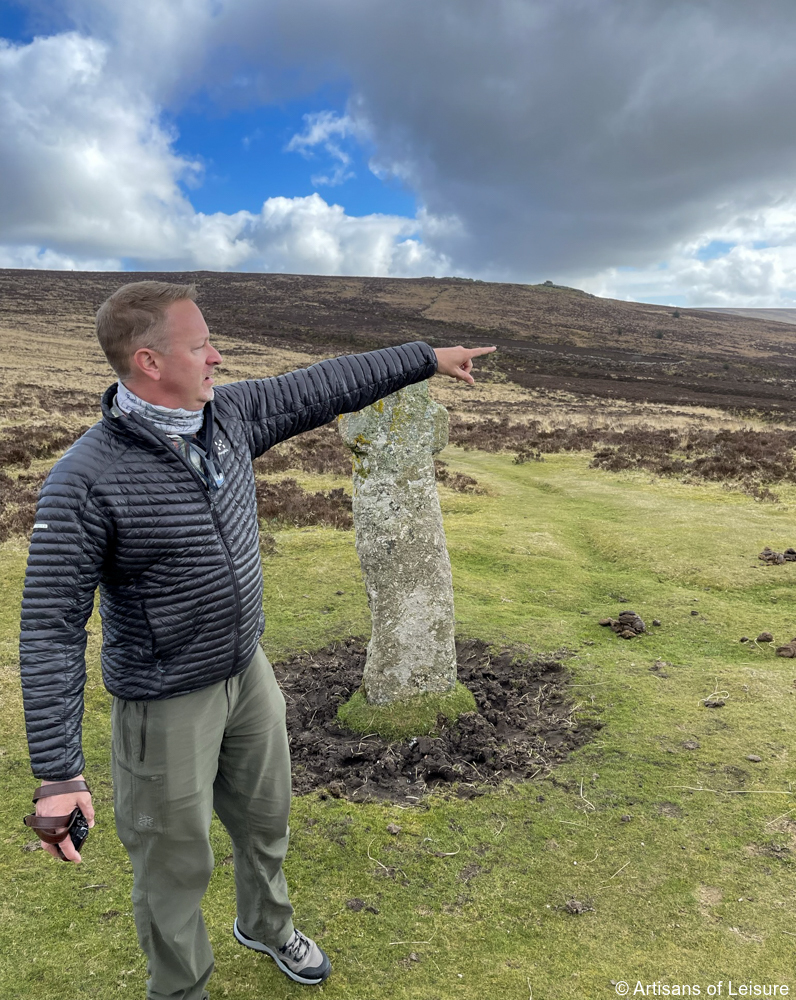 We saw Highland cows…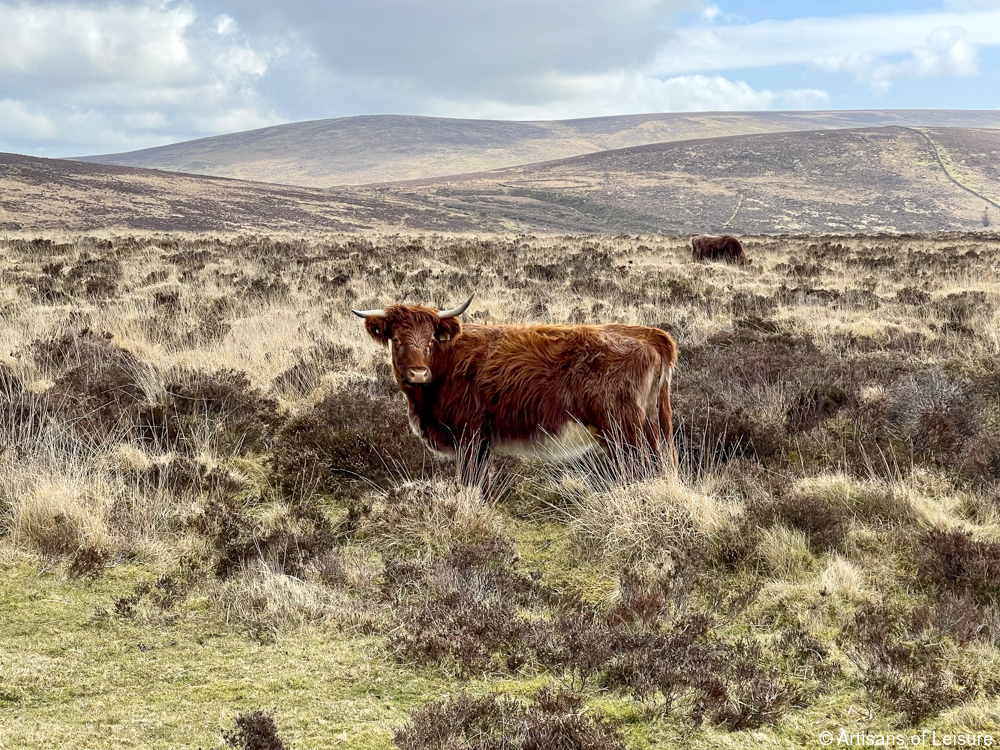 …crossed a bridge that dates from the 12th century…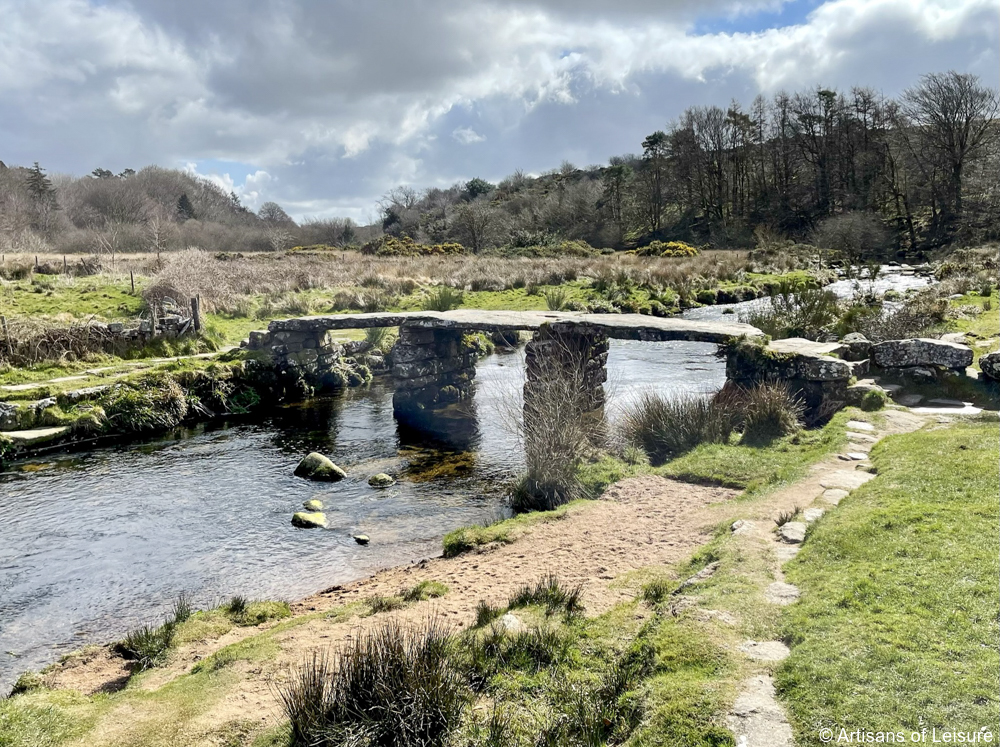 …and enjoyed a delicious pub lunch by a fire.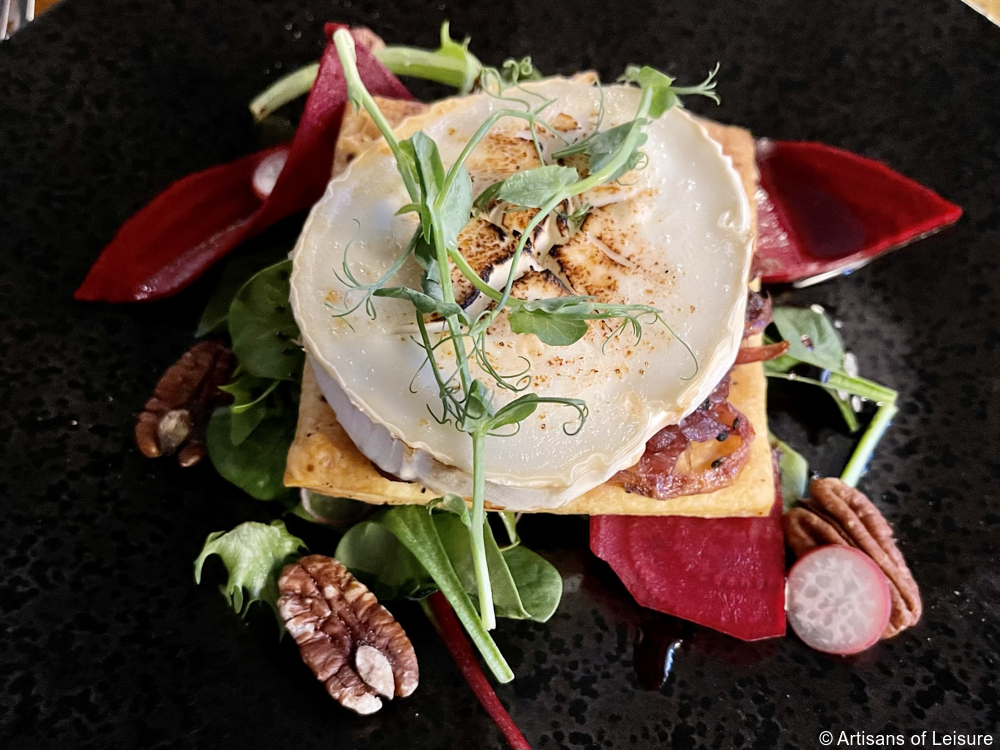 Sir Arthur Conan Doyle immortalized Dartmoor's haunting landscapes in his acclaimed novel The Hound of the Baskervilles (1902). Dartmoor was the primary setting for the novel, and we can arrange for fans to visit sites associated with it.

On Devon's coast, the historic port city of Plymouth is a must for travelers interested in maritime history, especially regarding the Mayflower.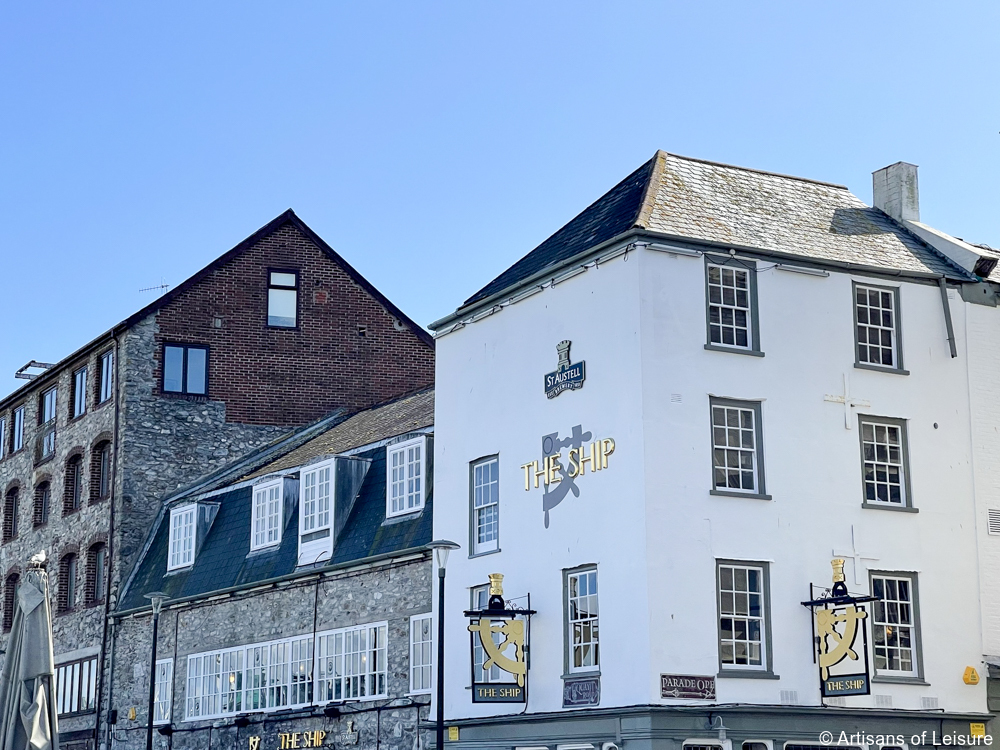 We arrange for travelers to privately tour Plymouth's historic harbor and Barbican district, including the Mayflower Steps, a memorial dedicated to the Pilgrims who sailed from Plymouth to North America in 1620.
For travelers interested in ancestry touring, Artisans of Leisure can arrange private heritage and genealogy tours in Devon and Cornwall, including meetings with local archivists and genealogy specialists.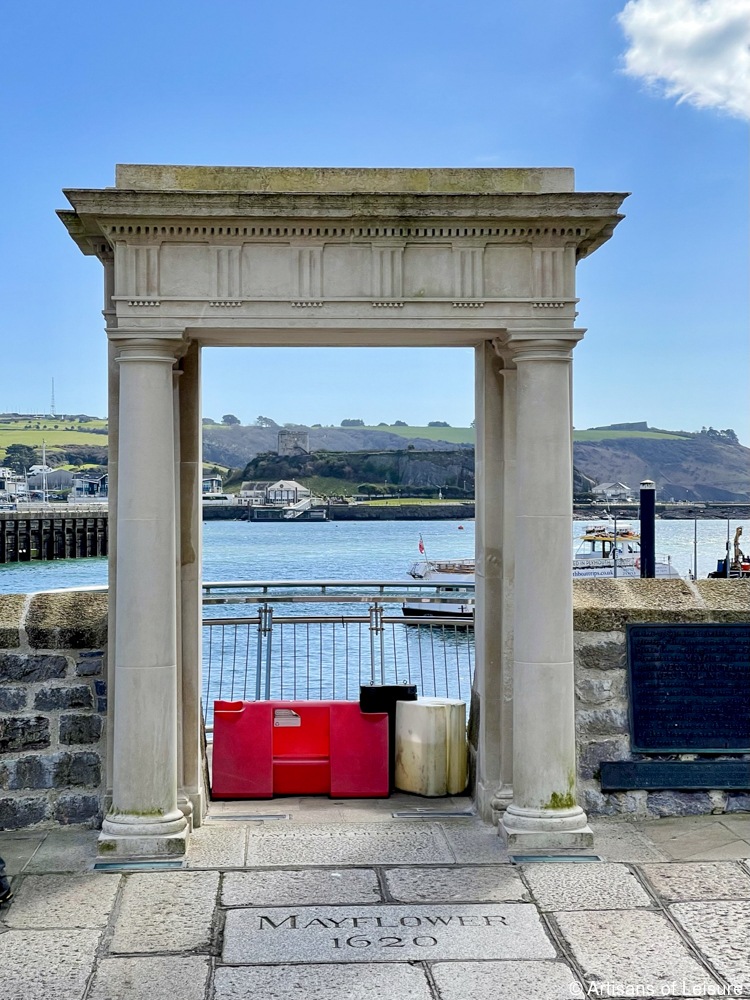 Travelers can learn more about Plymouth's seafaring past with a private tour at The Box, a museum and archive.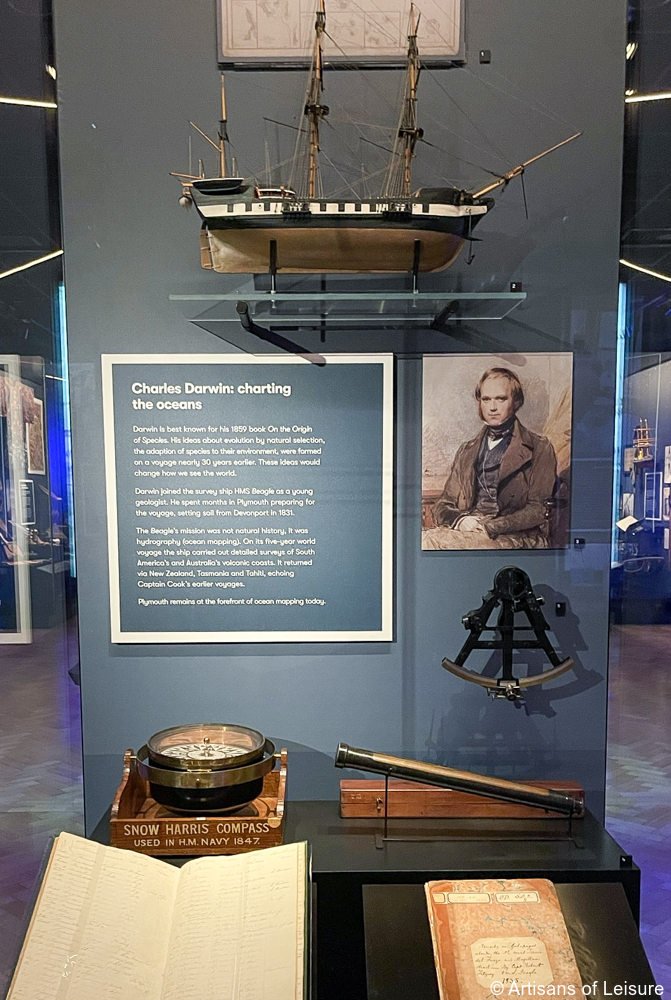 Displays in the galleries trace the port's history and include items such as historic ships' figureheads and artifacts from the voyages of Sir Francis Drake, Captain Cook, Charles Darwin and others who sailed from Plymouth.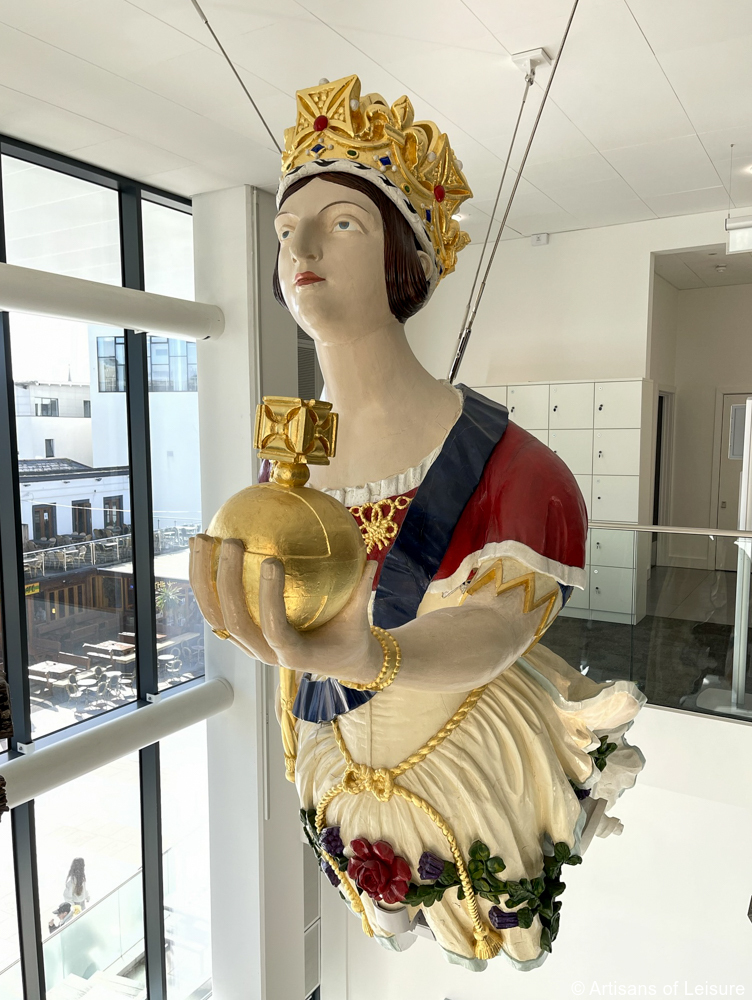 A highlight of Plymouth is a private tour of the Plymouth Gin Distillery. One of the oldest distilleries in England, it dates from 1793. (Its building is even older—it was erected in 1431.)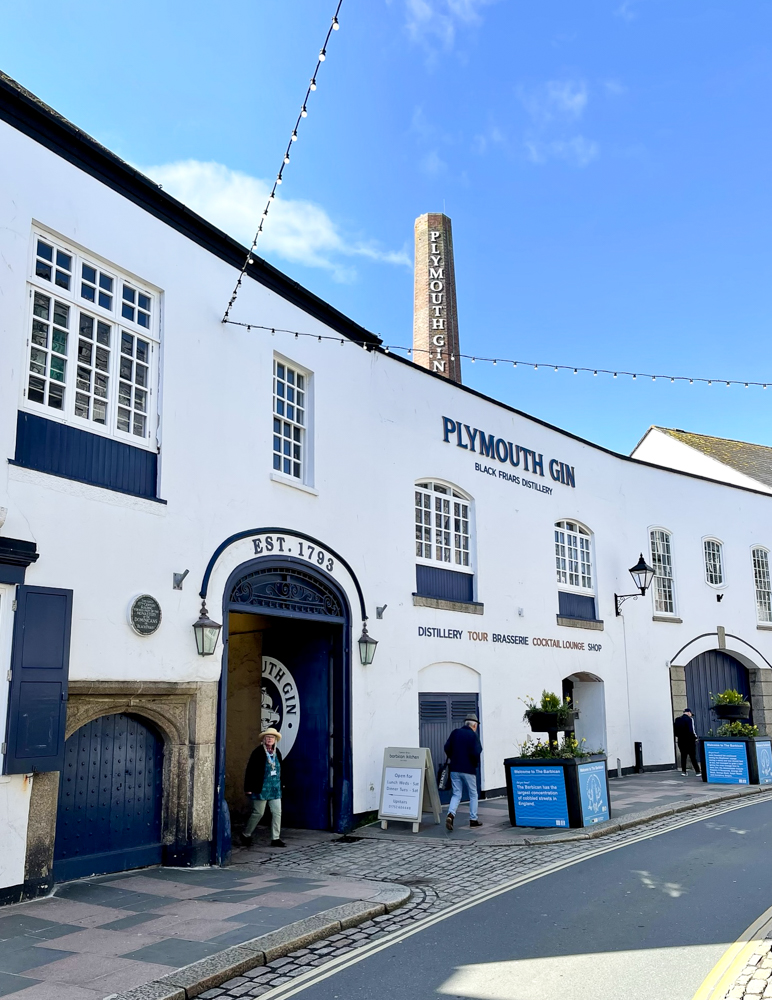 Artisans of Leisure arranges private tours of the distillery, including tastings and a private distilling lesson to create a customized souvenir to bring home.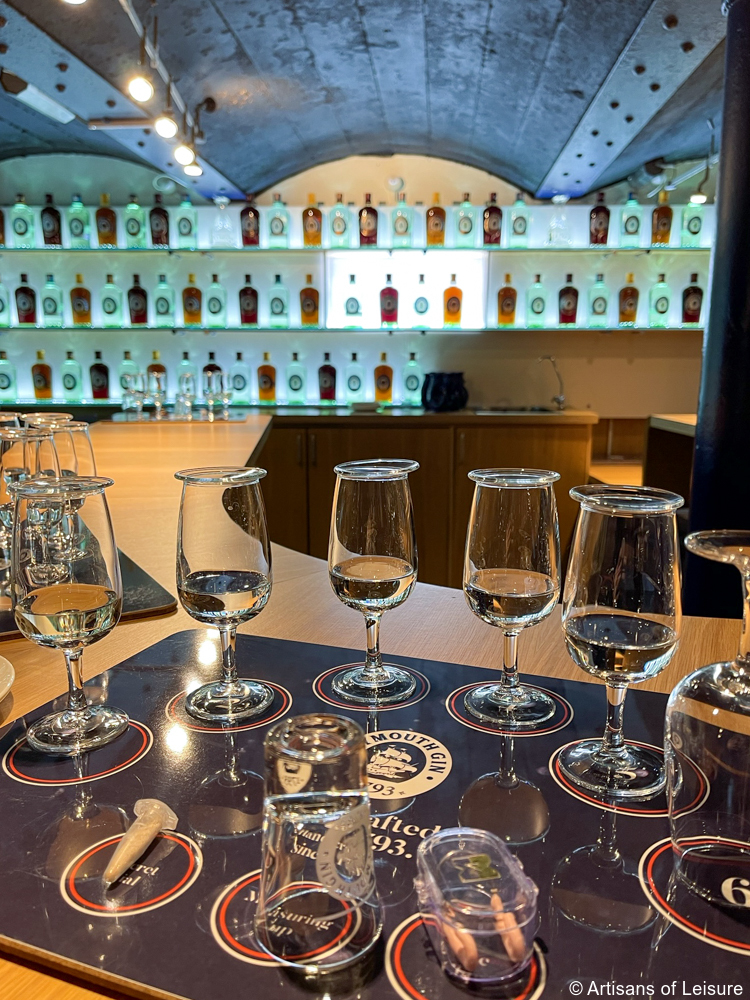 We also visited the seaside resort of Torquay, which is part of the coastline known as the English Riviera. Mystery writer Agatha Christie was born and raised in Torquay.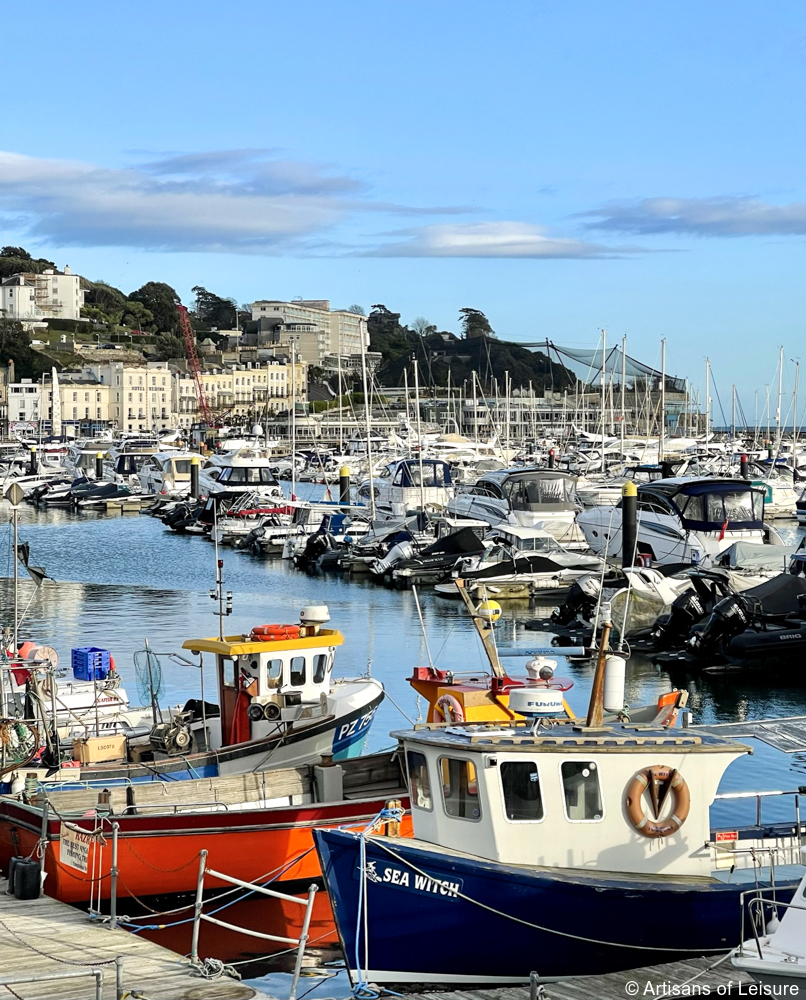 Part of the inspiration for her characters came from observing people at society parties she attended at local hotels. Christie fans can enjoy a tour that includes visiting these hotels and other sites, as well as a stop at Greenway House, the author's holiday home outside town, which is now a house-museum.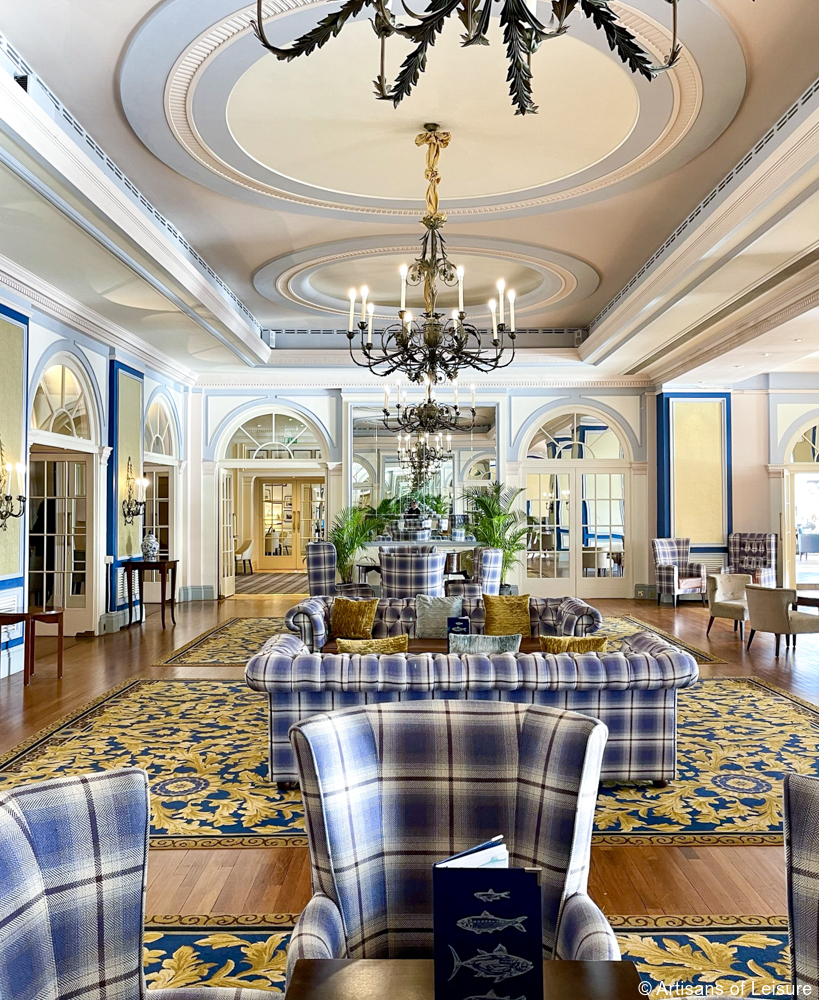 Cornwall and Devon make a wonderful combination for an in-depth tour of England's enchanting southwest. The region also combines well with other favorite destinations in England like London, Bath and the Cotswolds.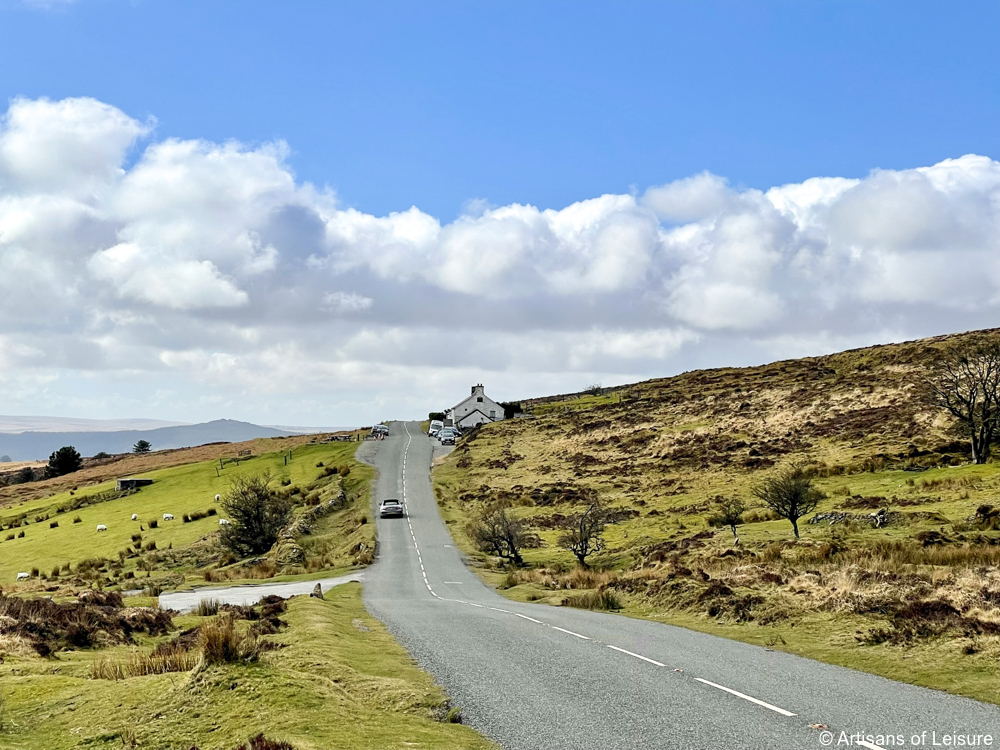 Contact Artisans of Leisure to begin planning a private luxury England tour featuring the highlights of Cornwall and Devon.
Destinations: England, Europe, UK
Tags: ancestry tours, beaches, Bovey Castle, Caerhays Castle, castles, cooking classes, Cornwall, Cornwall tours, culinary tours, Dartmoor National Park, Devon, England, England tours, English garden tours, English Riviera, falconry, gardens, genealogy, gin, interiors, literary tours, Mayflower, Padstow, Plymouth, Plymouth Gin Distillery, Poldark, St. Ives, St. Ives tours, St. Michael's Mount, Torquay