April 15, 2022
The Korea Furniture Museum in Seoul, South Korea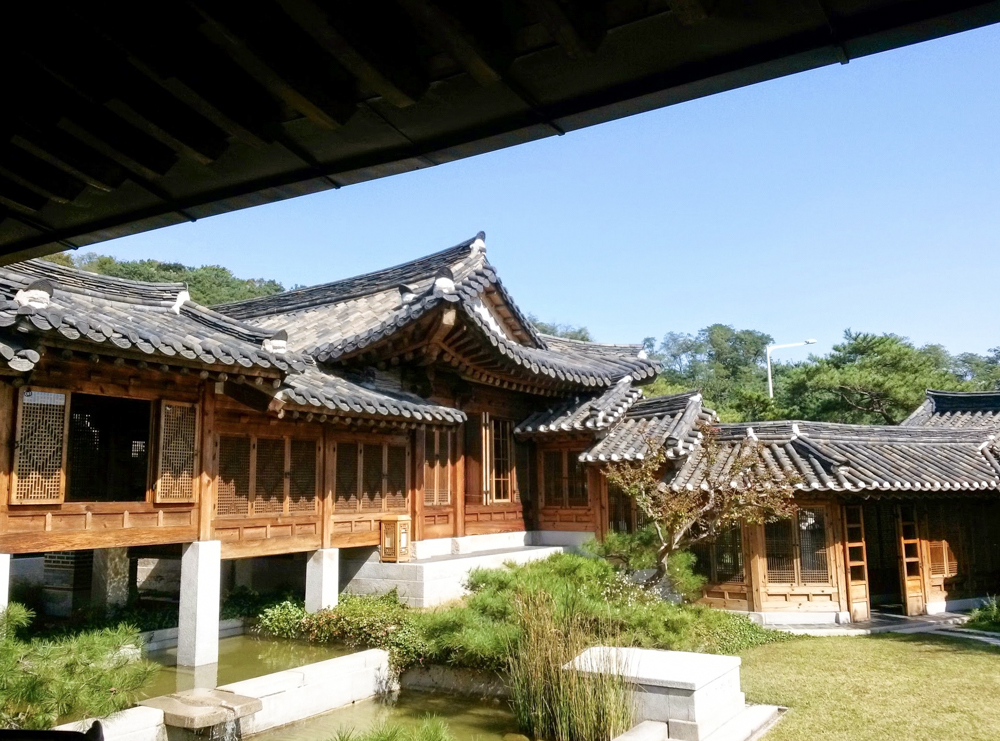 Located on a leafy hillside in Seoul, the Korea Furniture Museum is a highlight for travelers interested in traditional Korean design, architecture and lifestyle.
The private museum displays hundreds of pieces of antique Korean wood furniture inside a compound of hanok (traditional Korean houses) arranged around courtyard gardens. Museum founder Chyung Mi-sook established the institution in 1993 to share the beauty and history of her collection of more than 2,000 pieces of furniture.
Most of the furniture items date from the 18th and 19th centuries, offering a view into life during the late Joseon dynasty. In some of the rooms, pieces are arranged to recreate the typical spaces of a traditional Korean home. Seeing the location of tables, desks and folding screens helps provide context for their use and offers visitors an immersive experience of traditional Korean design and daily life.
Other rooms at the Korea Furniture Museum display the pieces in groups, so visitors can examine the similarities and differences of their design. Bookcases, desks, wardrobes, chairs and soban (small tables) are grouped by function, region of origin, type of wood (such as paulownia, persimmon and maple) or decoration (mother-of-pearl or lacquer inlaid with tortoiseshell).
Visitors to the museum can learn about traditional craftsmanship and the philosophy behind the designs, which emphasize both beauty and utility. For instance, many tables have short legs because Koreans ate and worked at them while sitting on the floor.
The traditional Korean hanok that make up the museum also have interesting histories. The main "palace house" was constructed from wood that Chyung rescued from the demolition and renovation of Changgyeonggung Palace in the 1970s. Similarly, Chyung acquired and renovated other hanok from around the country, including the former homes of nobility and commoners, to complete her museum compound.
Artisans of Leisure can incorporate a visit to the museum into any of our private South Korea tours. Contact us to begin planning a customized tour of South Korea.

Destinations: Asia, Korea, South Korea
Tags: architecture, architecture tours, Asian architecture, Asian design, design, hanok, interiors, Korea Furniture Museum, Korean architecture, Korean crafts, Korean design, museums, private Seoul tours, private South Korea tours, Seoul, Seoul tours, South Korea, South Korea tours, wooden furniture