March 25, 2022
Iconic Image: Hawa Mahal (Palace of Winds) in Jaipur, India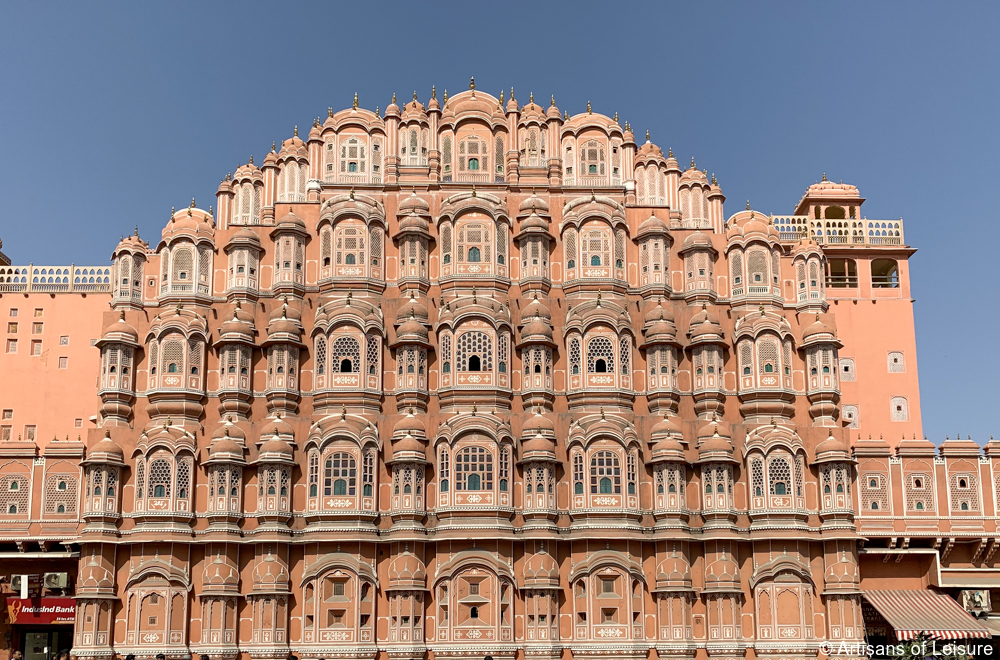 One of the most iconic landmarks in Jaipur, India, is the ornate Hawa Mahal (Palace of Winds). Constructed in 1799 by Maharaja Sawai Pratap Singh, it's a masterpiece of Rajput and Mughal architecture. The five-story, red-and-pink sandstone facade has a honeycomb structure with surfaces decorated in delicate filigree carvings and inlaid floral patterns.
The Hawa Mahal is connected to the women's quarters of Jaipur's vast City Palace complex. It was originally built as a kind of monumental privacy screen for the women of the royal family. Intricate latticework covers the more than 900 windows in the five-story facade, allowing the women to observe life outside the palace walls without being seen.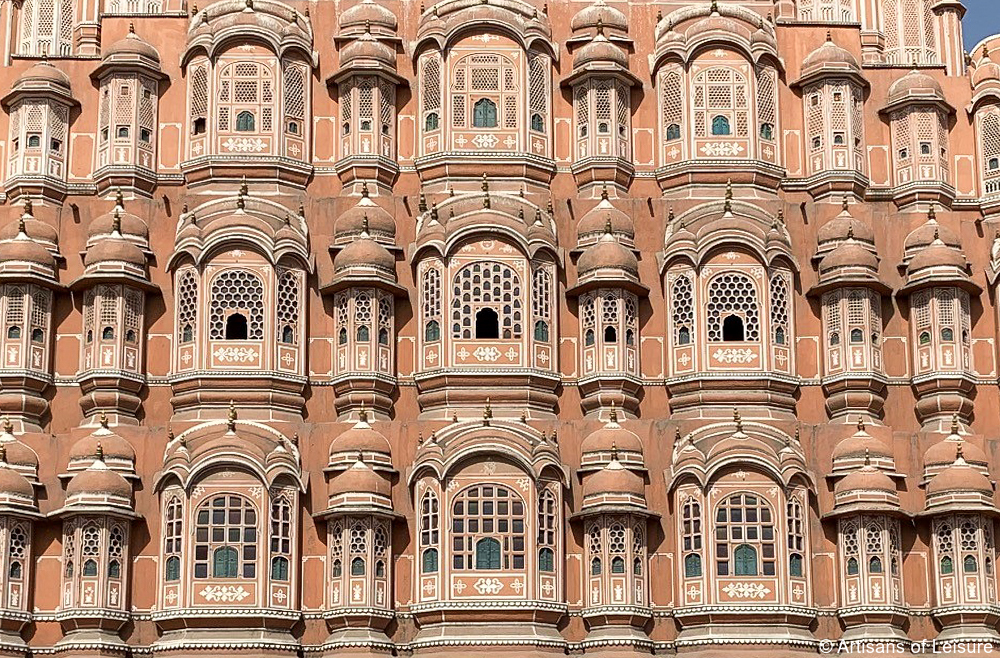 The myriad openings also facilitated the cooling flow of air in hotter months and gave the building its name—Palace of Winds. This natural air conditioning was enhanced by the evaporative cooling from fountains in the chambers and courtyard, making the palace an ideal summer retreat for the royal family.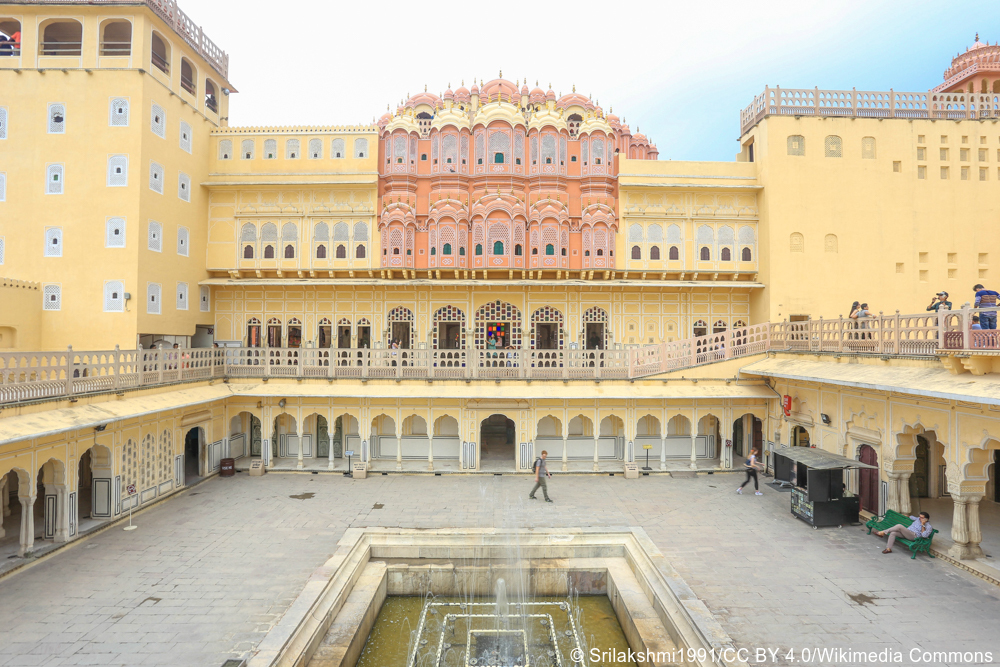 In contrast with the ornamental facade, the interiors of the Hawa Mahal are more restrained, with narrow corridors and plain walls punctuated by tiny windows.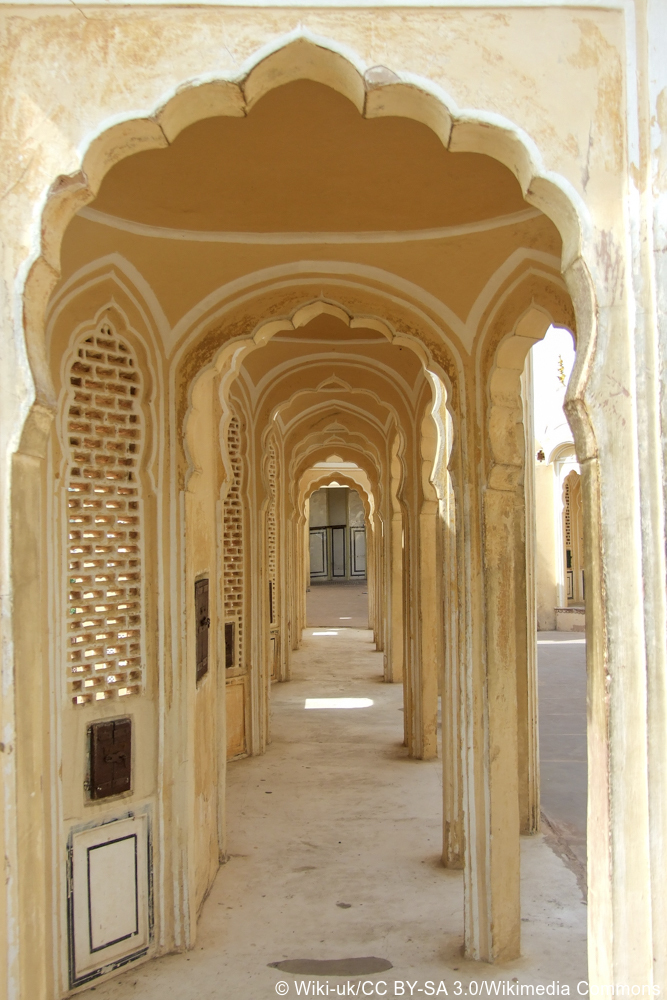 In some instances, brilliant stained-glass windows create an interplay of light and colors.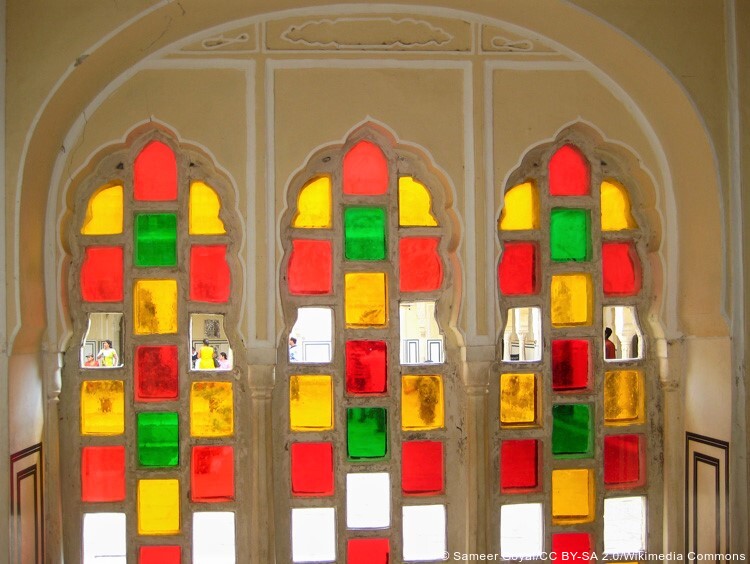 We take our travelers to admire the renowned exterior of the Hawa Mahal and can include a visit to the interior as a part of our private tours of the City Palace. The Hawa Mahal offers visitors superb views over Jaipur and fascinating insight into the city's cultural and architectural heritage.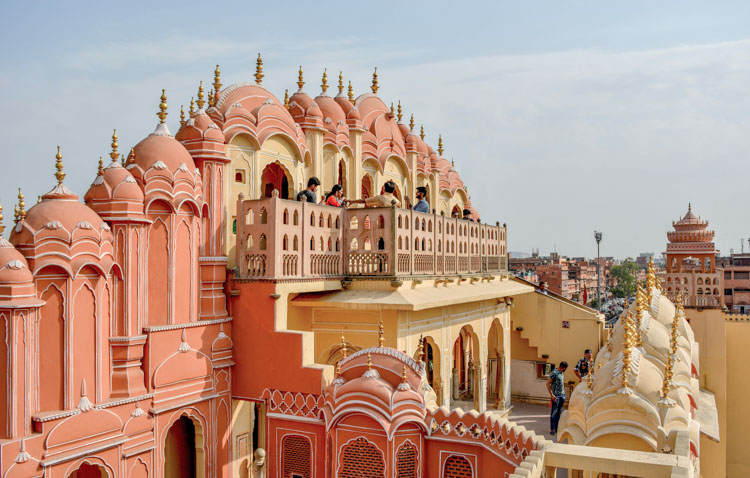 Other architectural highlights of our private tours of Jaipur include the Amber Fort, the Patrika Gate and the 18th-century Jantar Mantar Observatory.
Contact Artisans of Leisure to begin planning a private luxury India tour featuring the Hawa Mahal in Jaipur.
Tags: architecture tours, art and design tours, cultural India tours, design tours, Hawa Mahal, India tours, Jaipur, Jaipur insider tours, Jaipur tours, luxury India tours, Mughal architecture, Palace of Winds, private Jaipur tours, Rajasthan, Rajasthan tours, Rajasthani architecture, Rajput architecture