January 19, 2017
Iconic image: Borobudur in Indonesia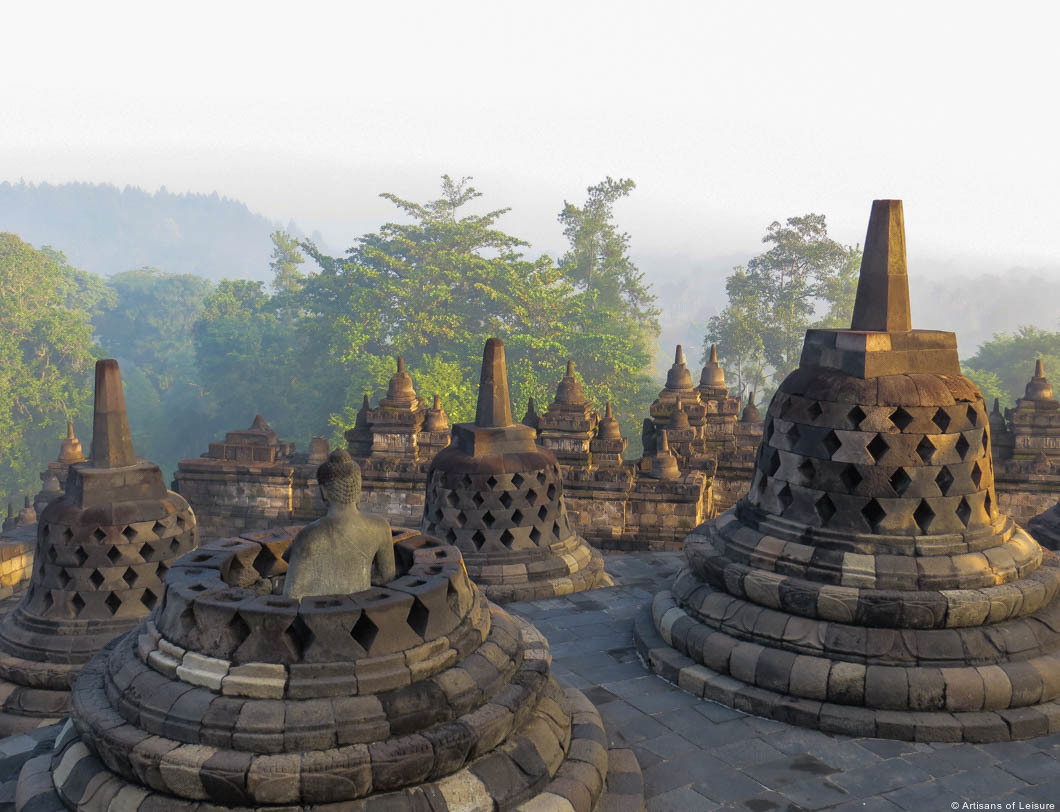 For its impressive scale, beautiful carvings and exemplary Buddhist architecture, Borobudur Temple in Central Java is one of our favorite cultural sights in Indonesia.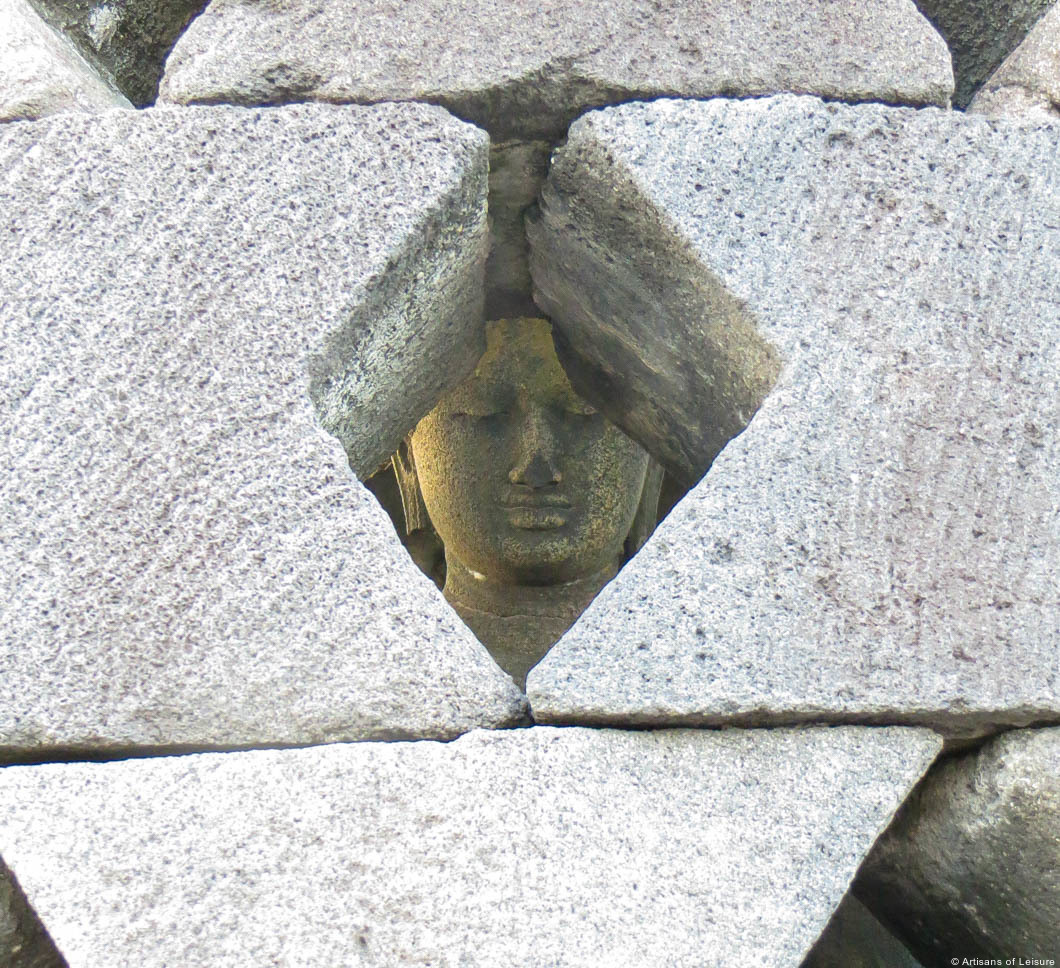 The largest Buddhist temple in the world, Borobudur is a stone pyramid comprised of nine tiers with 72 stupas clustered around a central stupa on top. Each stupa contains a small statue of Buddha. Seen from above, the temple forms the shape of a mandala, with the different levels representing the three spheres of the universe according to Buddhist cosmology.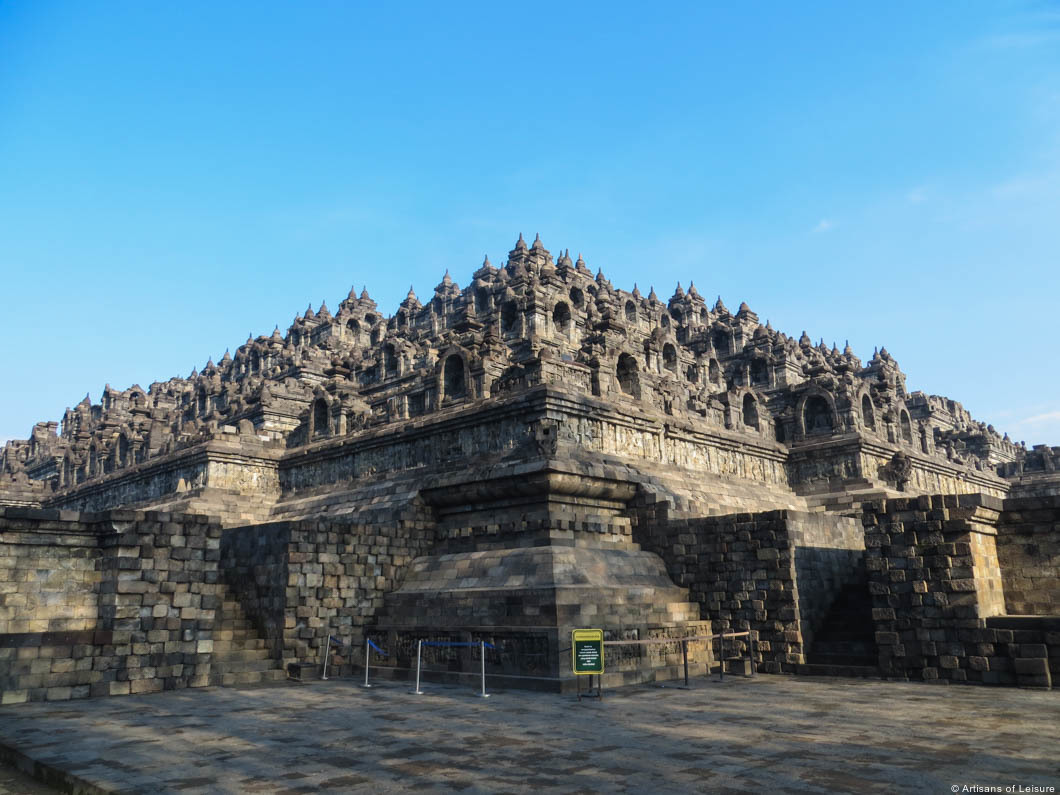 More than 2,500 stone relief panels adorn the sides of the temple, illuminating the  teachings and life of Buddha. Scholars believe it's a veritable textbook of Buddhism to help its followers achieve enlightenment.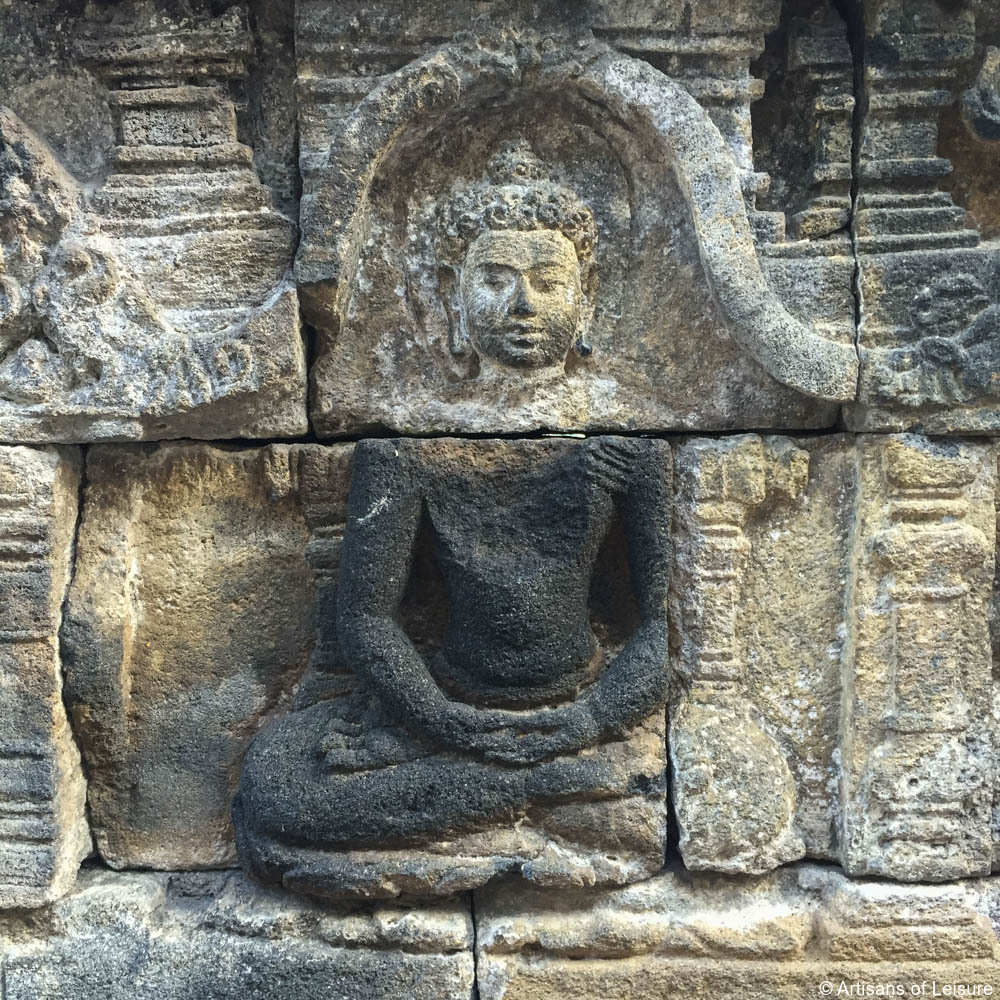 Borobudur was built in the eighth and ninth centuries but was later abandoned and was then hidden under ash for centuries after a nearby volcanic eruption. Sir Thomas Stamford Raffles—the British governor of Java at the time—heard about the ruins and ordered their excavation in 1814, though it took more than 20 years to remove all the foliage and debris burying them. UNESCO helped renovate the temple in the 1970s and '80s, leading to it being declared a World Heritage Site in 1991.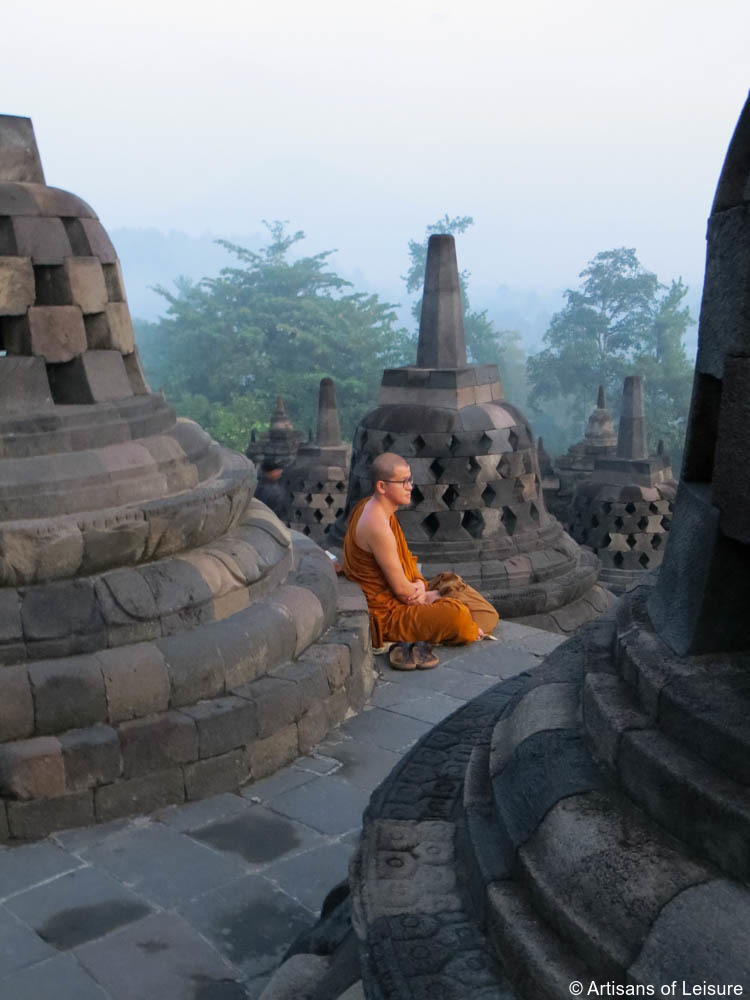 The perfect time to see Borobudur is sunrise, when the morning light first appears behind Mount Merapi in the distance. Our private guides provide expert insight into the meanings of the carvings and take travelers to the quietest corners of the temple to enjoy the contemplative environment. Monks can often be seen meditating among the stupas.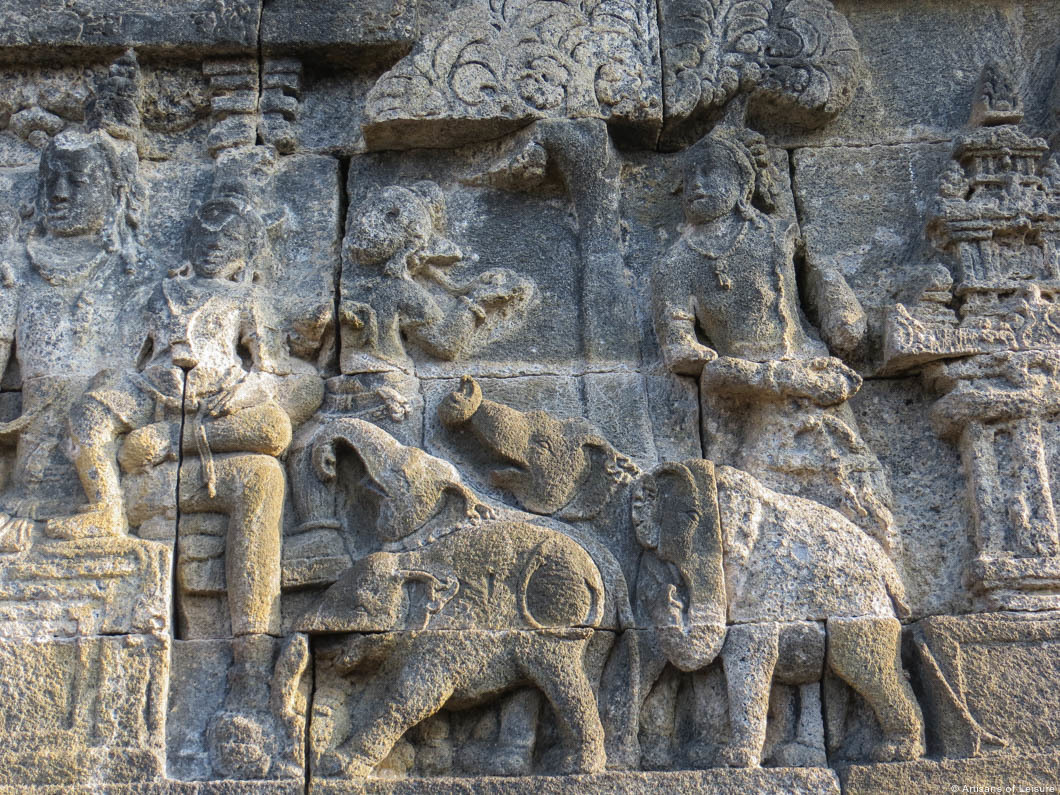 Amanjiwo, our preferred luxury resort in Java, is located a few minutes by private car from the temple. The hotel's design was inspired by Borobudur, and travelers feel a real sense of place—and luxury—when staying there.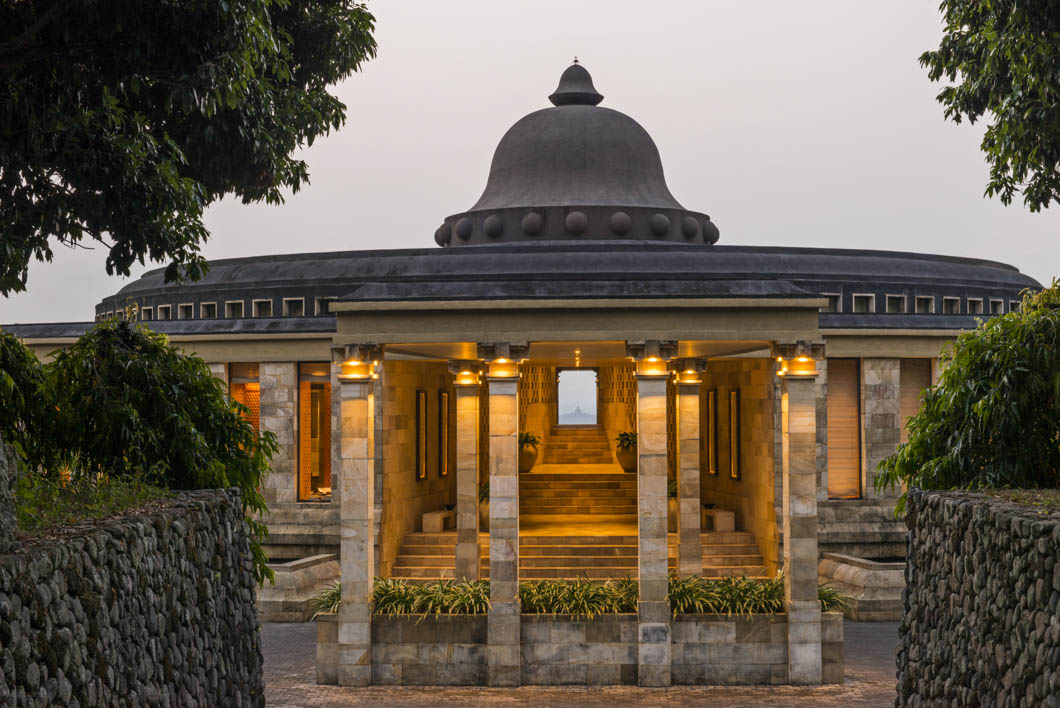 Artisans of Leisure arranges customized Indonesia tours that include in-depth private tours of Borobudur and other highlights of Java.
Destinations: Asia, Indonesia, Southeast Asia
Tags: Aman resorts, Amanjiwo, Borobudur, Buddhist, Indonesia, Indonesia tours, Java, luxury hotels, ruins, temples, UNESCO