January 12, 2017
Top 10 Winter Travel Experiences
From seeing snow monkeys in Japan to chasing the Northern Lights in Iceland, Artisans of Leisure tours feature the best of winter travel all over the world.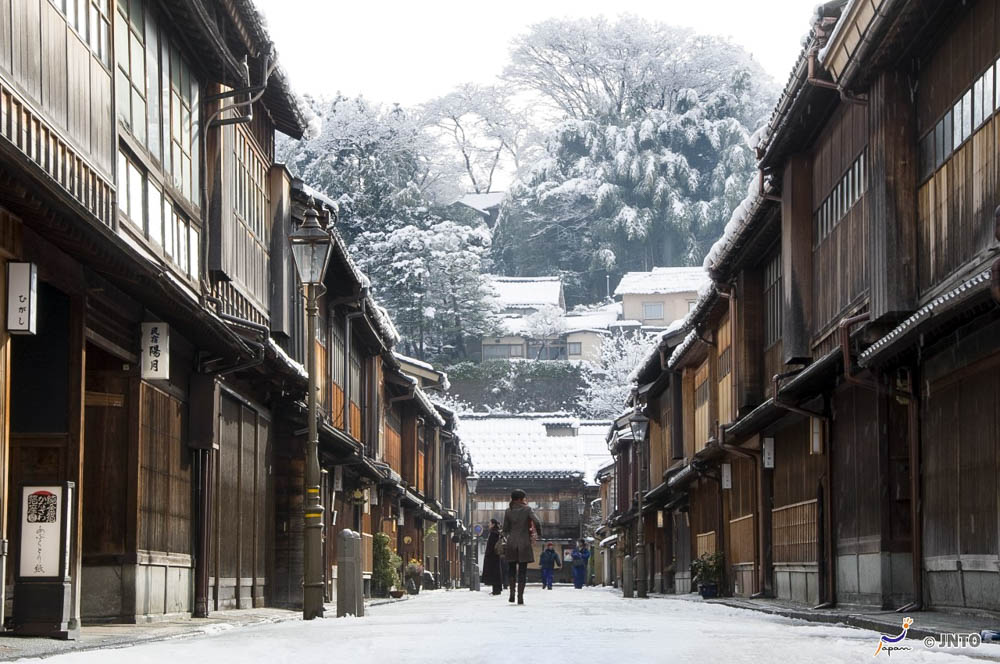 Rather than head south for the winter, we love to fully embrace the colder months and enjoy some of the unique experiences that can only be found this time of year. Below are some recommendations from our travel specialists.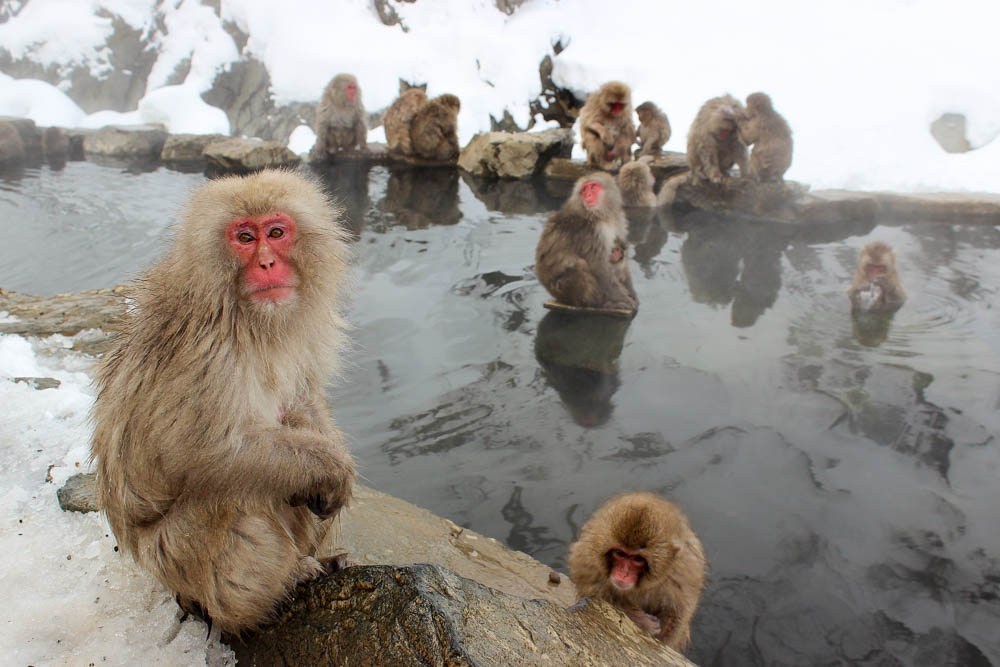 1.) Snow Monkeys in Japan
In the winter months when food becomes scarcer, the resident Japanese macaques living in the hills around Jigokudani Monkey Park in Yamanouchi, Nagano, head to the lower elevations to forage and relax in the valley's hot springs. The snowy landscape, the steam from the hot springs and the monkeys' bright red faces provide the perfect photo opportunity and wildlife encounter. Our Winter Tour of Japan includes a visit to Jigokudani and a stay at a luxury hot springs inn.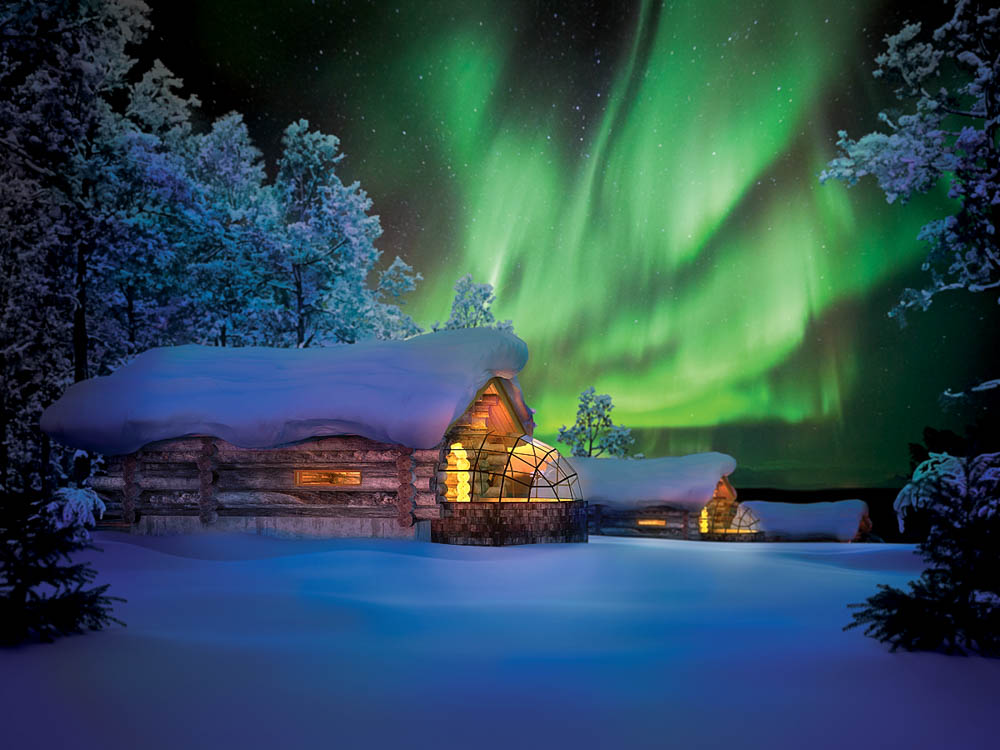 2.) Northern Lights & Igloos
Winter conditions near the Arctic Circle are ideal for viewing the aurora borealis, the spectacular multicolor light show that illuminates the night sky periodically throughout the season. Visitors to Lapland on our Helsinki & the Northern Lights trip can view the phenomenon from the comfort of a glass igloo at the Kakslauttanen Arctic Resort or by snowmobile or sleigh. All of our Iceland trips can also include excursions specifically designed to see the lights.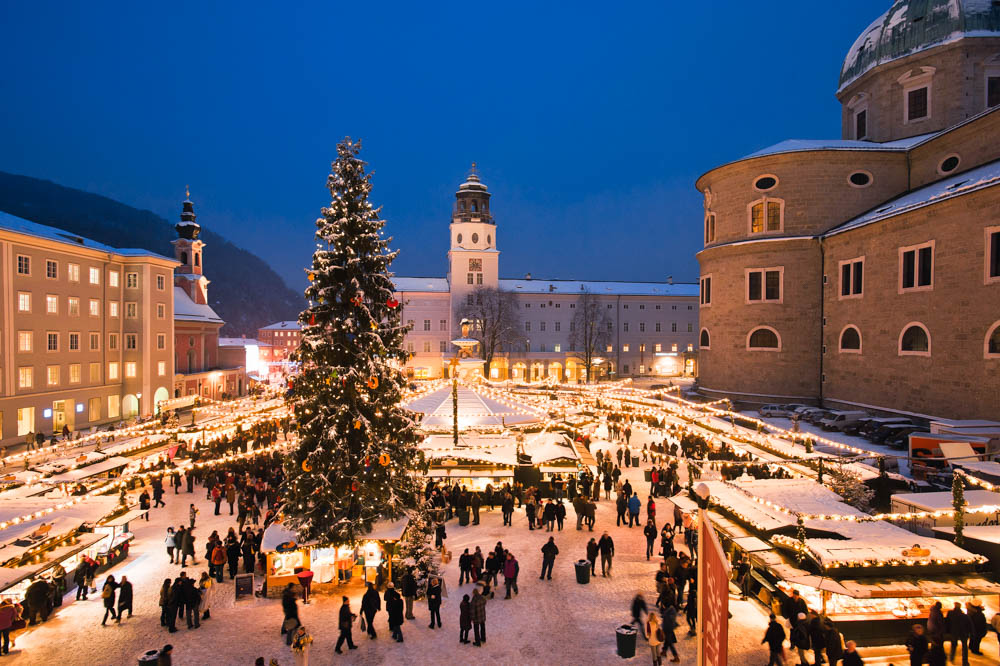 3.) Christmas Markets
Many European countries take Christmas seriously, and sprawling festive markets—ideal for sampling winter foods and picking up unique handicrafts—pop up in cities big and small across the continent. Our Christmas Markets of Europe Tour stops in several of the best markets in Germany and Austria. We can also customize a tour of other top Christmas markets.
4.) Iconic Winter Scenes
A dusting of snow enlivens many of the world's most famous destinations. Shirakawago in Japan is known for its traditional thatched-roof farmhouses and winter lights display. Germany's Neuschwanstein Castle along the Romantic Road amid freshly fallen snow looks lifted straight from a fairytale, while Moscow and St. Petersburg take on a distinctly literary atmosphere in winter.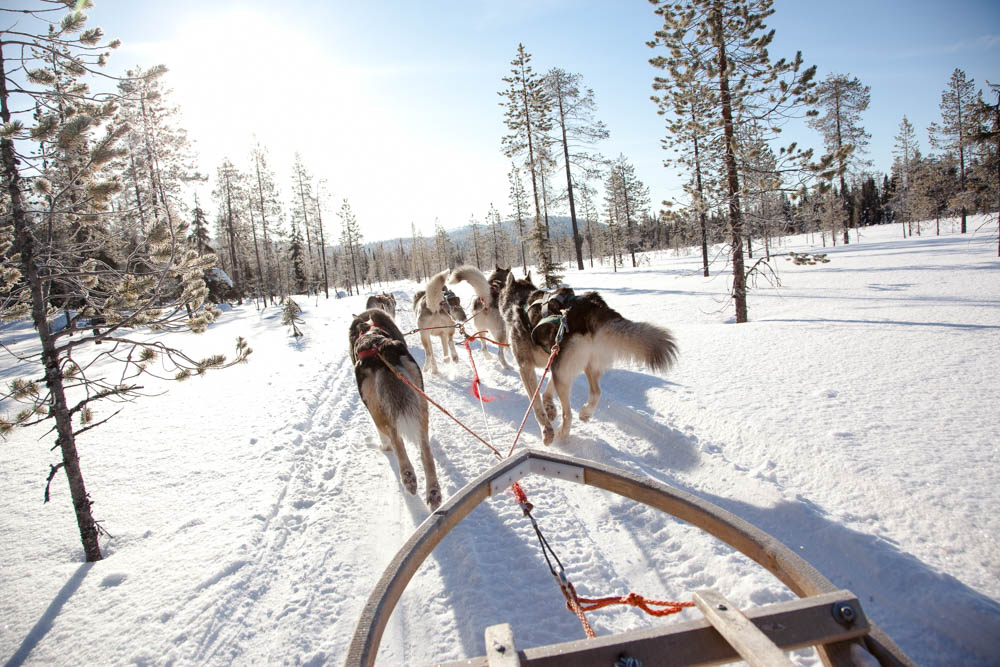 5.) Winter Sports & Adventures
Skiing, snowshoeing, reindeer-pulled sleigh rides, snowmobile safaris and glacier walks in Switzerland, Austria, Iceland and Finland all ensure your winter vacation won't be spent exclusively indoors.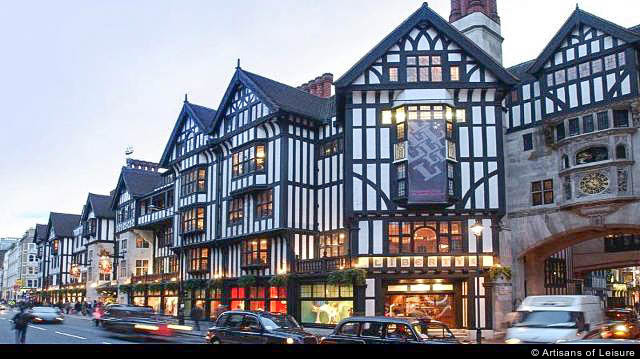 6.) Incredible Shopping Sales in Europe
For travelers who love to shop, Europe's incredible sales—often in January and February—offer luxury goods at deeply discounted prices. Some of our favorite off-season shopping destinations include London, Paris, Italy and Spain.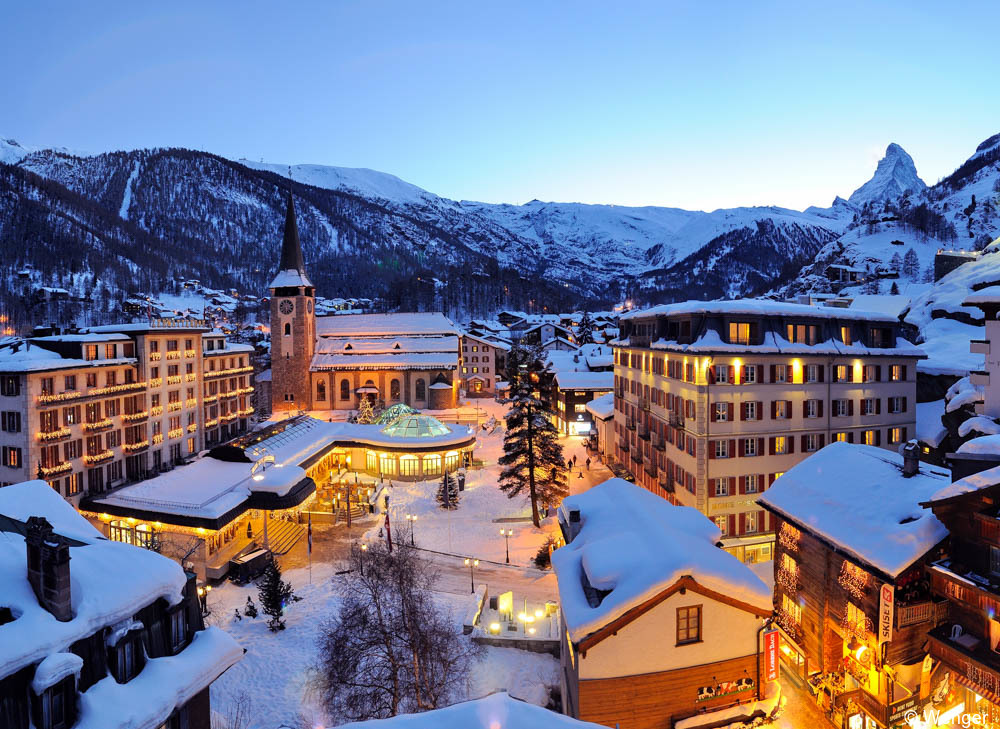 7.) Cozy Pubs & Cafes
Crackling fireplaces, overstuffed armchairs and candlelit tables for two beckon when temperatures drop and the days get shorter. Whether you're imbibing at an atmospheric pub in Ireland or Scotland, or lingering over a meal at a cafe in Paris, winter provides the perfect excuse for staying in and staying warm. It's also a great way to enjoy traditional local pastimes and experience destinations as the locals do, when there are fewer crowds.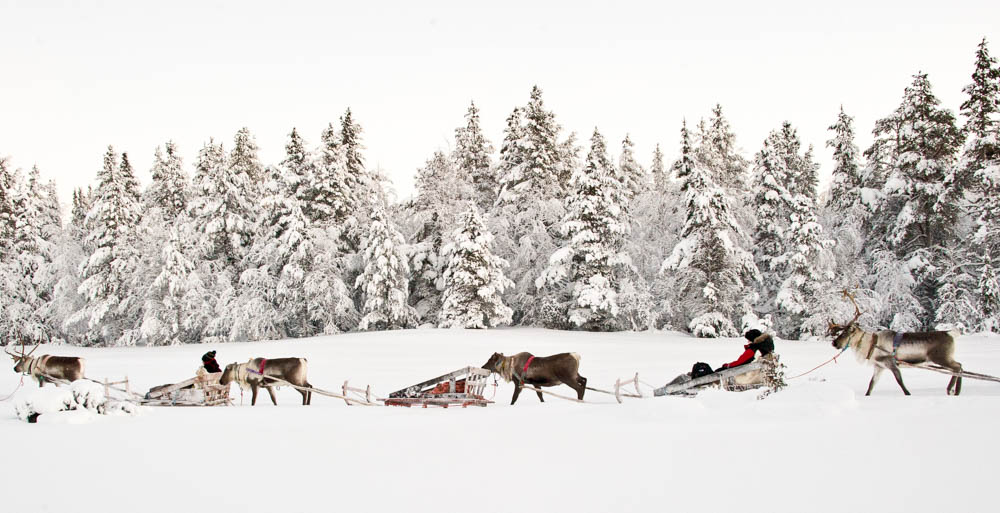 8.) Hot Springs, Saunas & Spas
Winter is an ideal time of year to enjoy the benefits of a spa and wellness getaway. From thermal baths in Budapest to saunas in Finland and world-class spas in Switzerland, Artisans of Leisure can incorporate pampering experiences into any itinerary.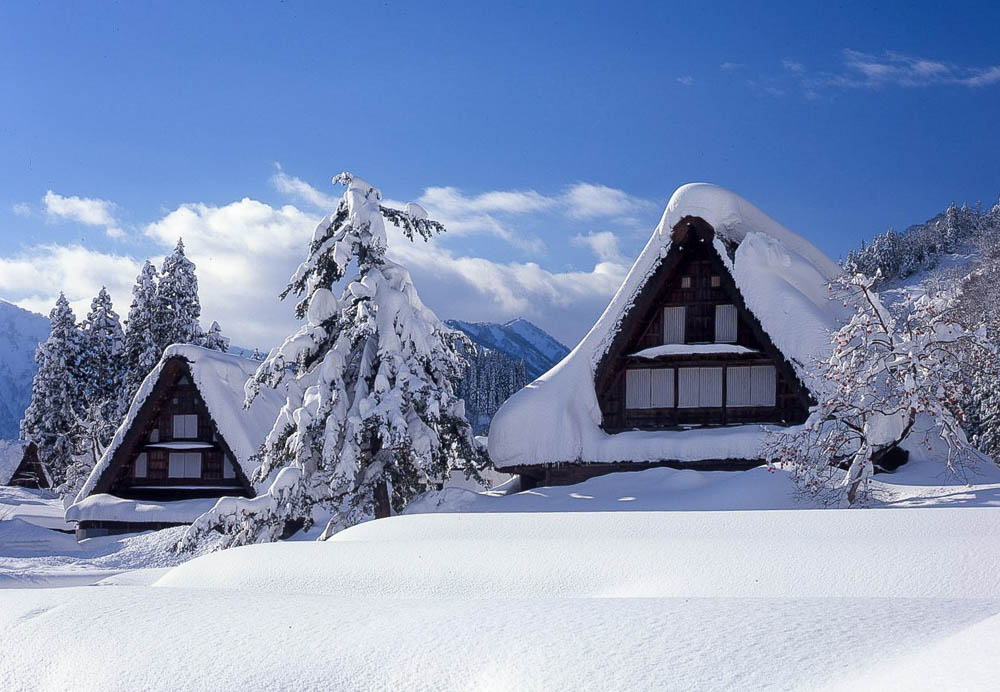 9.) Ice Festivals
Blustery winds from Siberia and frigid temperatures bring to life the world's largest ice festival in Harbin, China. The month-long display of illuminated ice sculptures takes place in northern China in January and February. The Sapporo Snow Festival in Japan offers a similar array of ice sculptures, as does the Kiruna Snow Festival in northern Sweden.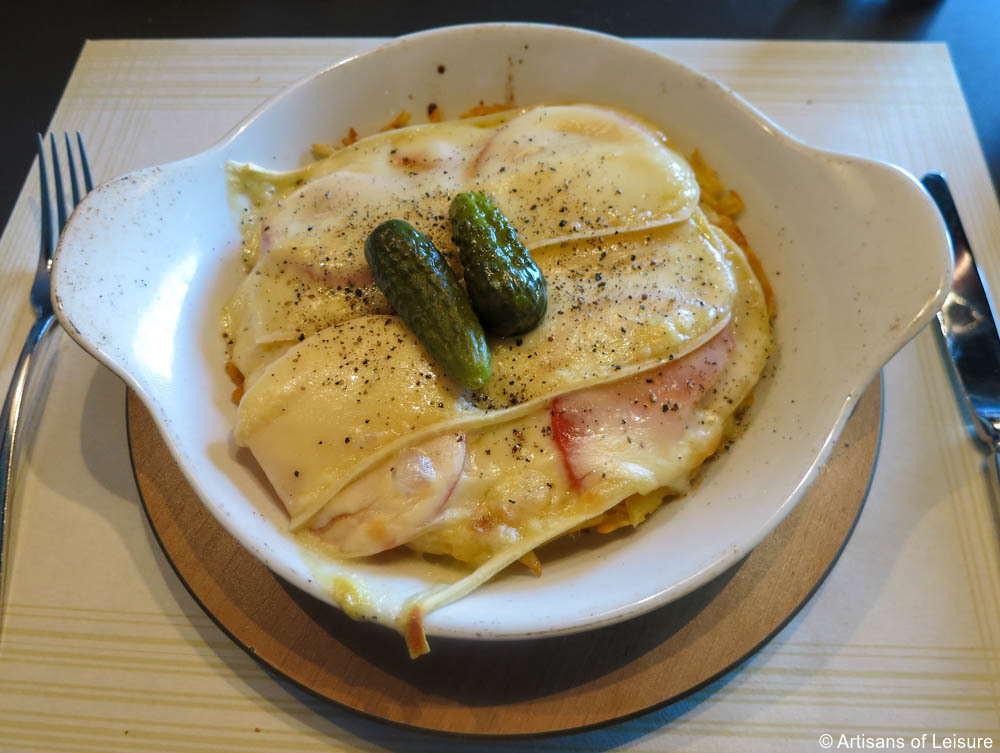 10.) Seasonal Food & Drink
Sushi and oysters are freshest in the winter months, in addition to the seasonal snow crab and nabe, steaming hot pot stews, that make Japan a great winter culinary destination.  Mulled wine, whiskey, melted raclette cheese, hearty beef stews, cheese noodle dishes  and other stick-to-your-ribs delicacies are also perfect for indulging this time of year. View our culinary tours or other favorite winter tour destinations.
Contact Artisans of Leisure to start planning an incredible one-of-a-kind customized winter tour.