Introduction to Amsterdam
(4 Days)
Amsterdam & environs
Best of Amsterdam
(6 days)
Amsterdam with Haarlem, The Hague & Delft
Amsterdam in Depth
(7 days)
Amsterdam with Haarlem, The Hague, Delft & Rotterdam
Jewish Tour of Amsterdam
(5 days)
Amsterdam & environs
Gardens of the Netherlands
(8 days)
Amsterdam with Keukenhof Gardens, Leiden, Delft & Gelderland
Multi-Country Tours
Introduction to the Netherlands & Belgium
(6 Days)
Amsterdam with The Hague & Delft, Brussels with Bruges & Ghent
Family Tour of Belgium & the Netherlands
(8 days)
Brussels with Bruges & Ghent, Amsterdam with The Hague & Delft
Exclusive Belgium & the Netherlands
(10 Days)
Brussels with Bruges, Ghent & Antwerp, Amsterdam with The Hague & Delft
Journey Through Belgium & the Netherlands
(14 Days)
Bruges & Ghent, Brussels with Leuven & Antwerp, Amsterdam with Haarlem, Alkmaar, Gelderland, The Hague & Delft
Foodie Tour of Belgium & the Netherlands
(9 Days)
Brussels with Bruges & Ghent, Amsterdam with Rotterdam, The Hague & Delft
Dutch & Flemish Art Tour
(10 days)
Bruges & Ghent, Brussels & Antwerp, Amsterdam with The Hague, Delft & Kroller-Muller Museum
London & Amsterdam
(8 days)
London & environs, Amsterdam & environs
London, Amsterdam & Paris
(12 days)
London & environs, Amsterdam & environs, Paris & Versailles
Amsterdam, Brussels & Paris
(10 days)
Amsterdam with The Hague & Delft, Brussels with Ghent & Bruges, Paris & Versailles
Amsterdam in Depth
(7 Days - Departs Daily on a Private Basis)
Amsterdam with Haarlem, The Hague, Delft & Rotterdam
Explore the Netherlands using Amsterdam as your base during this comprehensive private tour. The itinerary includes in-depth touring of the cultural, historical, artistic and architectural highlights of the city as well as the most interesting day excursions, plus accommodation at Amsterdam's very best hotel.
Spend your days in and around Amsterdam, one of the most charming cities in Europe. During private, insider-led touring, enjoy a private cruise through the city's famous canals; tour world-renowned museums such as the Rijksmuseum, Anne Frank House and Van Gogh Museum; and visit the most interesting neighborhoods to see our favorite markets, courtyard gardens, churches, gabled houses, canals and bridges. Also tour historic houses that evoke the Dutch Golden Age, such as House Van Brienen (normally closed to the public), the Rembrandt House Museum or Museum Van Loon, the home of a co-founder of the Dutch East India Company. Other options include exploring Amsterdam School architecture sites such as Museum Het Schip, visiting the Dutch Resistance Museum and other Jewish sites, touring a small local brewery, enjoying the Heineken Experience, shopping for antiques, and dining on culinary treats such as rijsttafel ("rice table"), an Indonesian-influenced meal of many small dishes.
One day, visit the bustling Aalsmeer flower auction, where millions of beautiful flowers are sold and shipped around the world. Continue to Haarlem, where several famous Dutch painters once lived, to visit the courtyard gardens, market square and Frans Hals Museum. Also visit Zaanse Schans, an open-air museum of windmills and traditional architecture, to visit a cheese shop, see colorful pigments being ground in a windmill, watch wooden clogs being made and sample typical Dutch baked goods. Depending on your travel dates, we can also arrange a visit to the beautiful gardens of the Keukenhof (mid-March to mid-May) to stroll among thousands of colorful tulips, hyacinths and other flowers.
Another day, visit The Hague to see renowned art museums and palaces, and then continue to Delft, where influential artist Johannes Vermeer once lived. Tour the historic center's charming canals, backstreets, churches and antiques shops, and visit Koninklijke Porceleyne Fles (Royal Delft) for a private tour and a private Delft Blue painting workshop.
Additional touring options include visiting important Jewish history sites around the city, taking a private excursion to Rotterdam, Leiden, or the Kroller-Muller Museum, or seeing a weekly cheese market in a cheese-producing town such as Alkmaar, Edam or Gouda.
Upon request, Artisans of Leisure can also arrange a variety of special interest activities in and around Amsterdam, such as attending a performance at the Concertgebouw, biking through the city or countryside, touring museums with an art expert, a cooking lesson at an organic farm, and more.
Itinerary Overview
Day 1
Arrive Amsterdam
VIP fast-track airport assistance. Private arrival transfer to hotel for 6 nights. Afternoon private canal cruise
Day 2
Amsterdam
Full-day private city tour
Day 3
Amsterdam & Haarlem
Full-day private tour
Day 4
Amsterdam, The Hague & Delft
Full-day private excursion
Day 5
Amsterdam
Half-day private walking tour
Day 6
Amsterdam & environs
Continue flexible private city touring or excursion
Day 7
Depart Amsterdam
Private airport transfer
Hotels
| | |
| --- | --- |
| Amsterdam: | Waldorf Astoria Amsterdam |
Cost
| | |
| --- | --- |
| $13,750 | Per person (based on double occupancy) |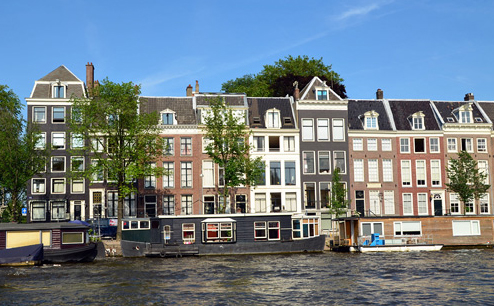 Introduction to Amsterdam
(4 Days)
Amsterdam & environs
Best of Amsterdam
(6 days)
Amsterdam with Haarlem, The Hague & Delft
Amsterdam in Depth
(7 days)
Amsterdam with Haarlem, The Hague, Delft & Rotterdam
Jewish Tour of Amsterdam
(5 days)
Amsterdam & environs
Gardens of the Netherlands
(8 days)
Amsterdam with Keukenhof Gardens, Leiden, Delft & Gelderland
Multi-Country Tours
Introduction to the Netherlands & Belgium
(6 Days)
Amsterdam with The Hague & Delft, Brussels with Bruges & Ghent
Family Tour of Belgium & the Netherlands
(8 days)
Brussels with Bruges & Ghent, Amsterdam with The Hague & Delft
Exclusive Belgium & the Netherlands
(10 Days)
Brussels with Bruges, Ghent & Antwerp, Amsterdam with The Hague & Delft
Journey Through Belgium & the Netherlands
(14 Days)
Bruges & Ghent, Brussels with Leuven & Antwerp, Amsterdam with Haarlem, Alkmaar, Gelderland, The Hague & Delft
Foodie Tour of Belgium & the Netherlands
(9 Days)
Brussels with Bruges & Ghent, Amsterdam with Rotterdam, The Hague & Delft
Dutch & Flemish Art Tour
(10 days)
Bruges & Ghent, Brussels & Antwerp, Amsterdam with The Hague, Delft & Kroller-Muller Museum
London & Amsterdam
(8 days)
London & environs, Amsterdam & environs
London, Amsterdam & Paris
(12 days)
London & environs, Amsterdam & environs, Paris & Versailles
Amsterdam, Brussels & Paris
(10 days)
Amsterdam with The Hague & Delft, Brussels with Ghent & Bruges, Paris & Versailles
Artisans of Leisure went above and beyond. Our Holland and Belgium tour was great. The restaurant recommendations were great and we loved the detailed itineraries. 
~ A.C., New York, NY
We had a wonderful time in Belgium and Holland. Everyone was very accommodating, the tour timings were very good, and the activities were even better than imagined.
~ S.B., Hollywood, FL
Our trip to Belgium & Holland exceeded our expectations, and was wonderful. We loved the guides and drivers, museums and gardens, dinners and accommodations. Perfection!
~ S.S. & J.S., Chappaqua, NY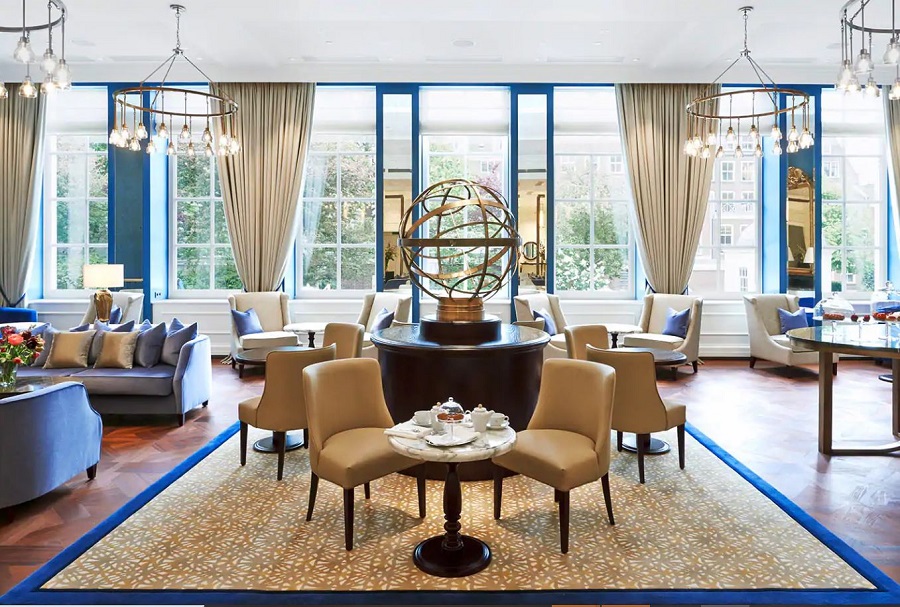 Recommended by:
Departures
Conde Nast Traveler
The New York Times
Wall Street Journal
Travel + Leisure
Town & Country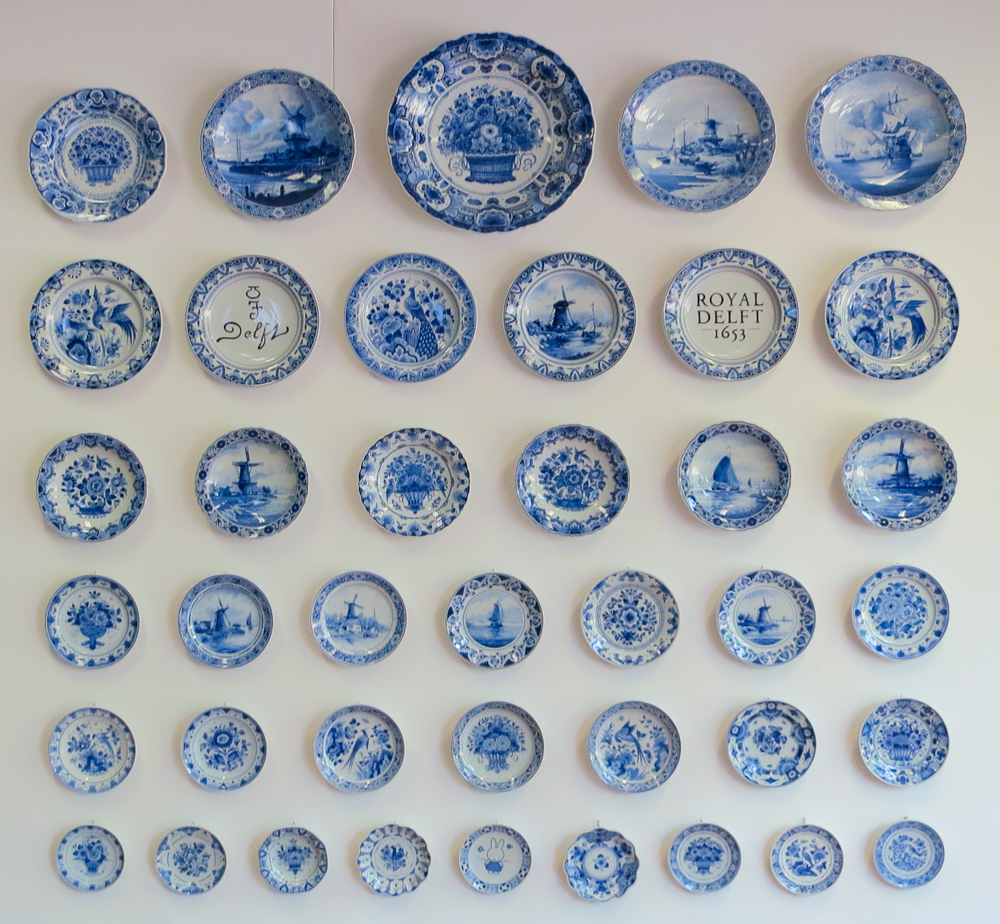 Floriade Horticulture Expo in the Netherlands
Museum Van Loon, a Historic House-Museum and Garden in Amsterdam
The Netherlands: Tours in Amsterdam & Beyond
A Private Tour of the Royal Delft Factory in Holland
The Portuguese Synagogue in Amsterdam
Amsterdam: Our Top 10 Recommendations