August 7, 2013
Amsterdam: Our Top 10 Recommendations
Amsterdam is an incredibly rich cultural destination with world-renowned museums, beautiful canals lined with gabled buildings, and a dynamic social milieu. The city is also an ideal base for touring the many other interesting places in the Netherlands, such as Delft, Maastricht and The Hague.
Here are our top 10 most recommended experiences in and around Holland's most exciting city. All of these can be incorporated into our private Holland tours.
1. A private boat ride through Amsterdam's most picturesque canals.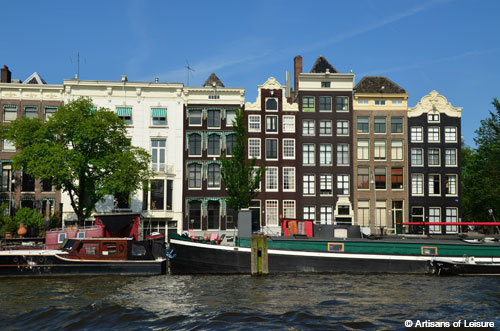 2. Enjoying an Indonesian rijsttafel (rice table) dinner of many small dishes. Artisans of Leisure makes advance dining reservations at Amsterdam's top restaurants.
3. Art, art and more art. Amsterdam is one of the best art destinations in the world, with renowned collections of work by Old Masters, Vincent van Gogh and leading contemporary artists. Seeing the famous artworks and stunning, updated interiors of the newly renovated Rijksmuseum is reason enough to visit Amsterdam now. Artisans of Leisure arranges tours of the city's best museums, Golden Age architecture, and other art sites with deeply knowledgeable experts.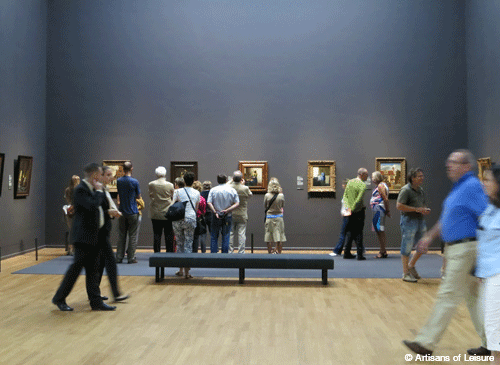 4. Touring focused on Jewish history. In addition to the renowned Anne Frank House, Amsterdam has many other important sites related to Jewish history–such as the Dutch Resistance Museum and still-in-use Portuguese Synagogue–making the city a fascinating destination for Jewish touring.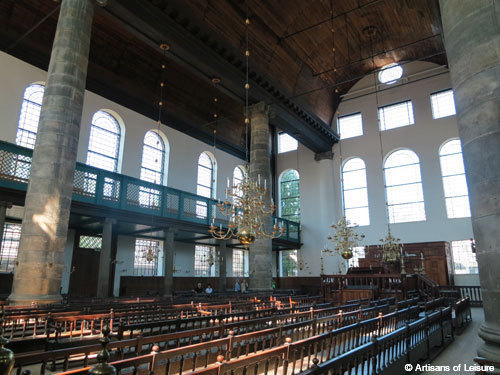 5. A private excursion to the early morning flower auction in Aalsmeer. It's fascinating to watch the movement on the market floor, where flowers of every color and variety are prepared for shipping all over the world.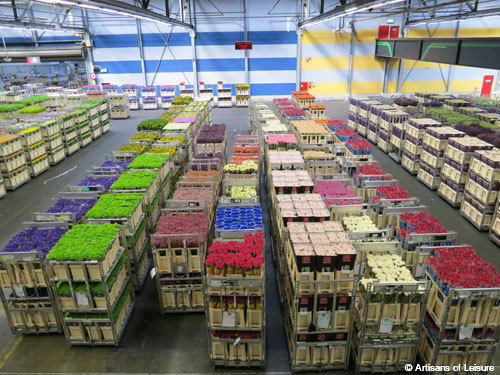 6. Strolling through the riverside Zaanse Schans district. In addition to the open-air museum, which features traditional Dutch architecture and culture, Artisans of Leisure's tours include off-the-beaten-path touring in nearby residential districts filled with charming historic buildings and landmarked homes.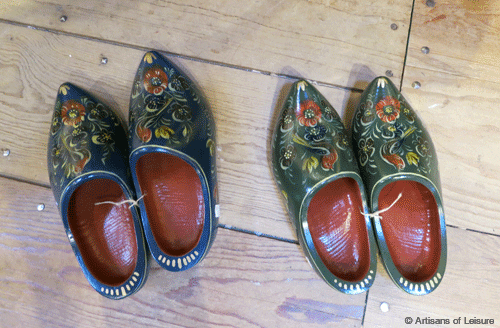 7. An excursion to Delft for a private appointment and behind-the-scenes tour of Koninklijke Porceleyne Fles (Royal Delft), the city's only remaining porcelain factory from the 17th century. Artisans of Leisure arranges private painting workshops at the factory, which is also a great place to shop for exquisite blue-and-white pottery. Lunch or afternoon tea at the factory is another highlight of the visit.
8. A guided walking tour focusing on Amsterdam's private manor homes, hidden gardens and squares.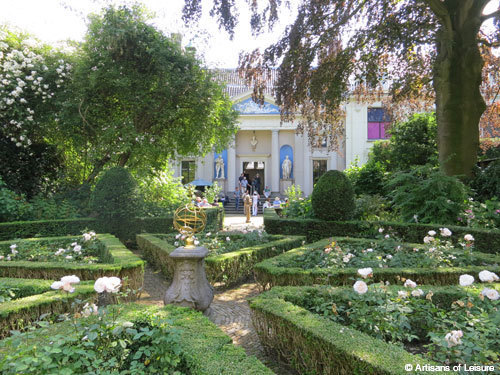 9. A private tasting of jenever (the grandfather of gin and the Dutch national drink) at one of the city's oldest distilleries. Or, a private tasting of Dutch cheeses with a local food expert.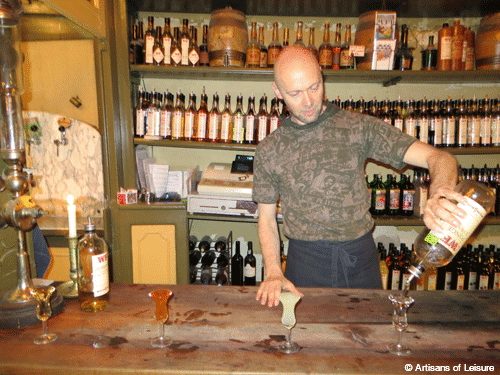 10. A private tour of world-class contemporary architecture in and around Amsterdam. The Dutch are renowned for design, and even the most industrial areas and buildings are surprisingly attractive.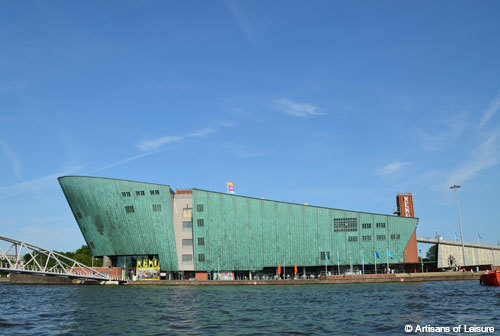 Visit the Artisans of Leisure website to view our Holland tours, or contact us to start planning a private, customized tour of Amsterdam and the Netherlands.
Destinations: Europe, Holland, Netherlands
Tags: Amsterdam, Amsterdam tours, architecture, art, art experts, Artisans of Leisure, ceramics, contemporary art, cruises, Delft, Europe tours, flowers, food, gardens, gluten free, Jewish tours, lessons, luxury Amsterdam tours, museums, private guides, private tours, restaurants, Royal Delft, shopping, shore excursions