May 19, 2017
Just Back: Keukenhof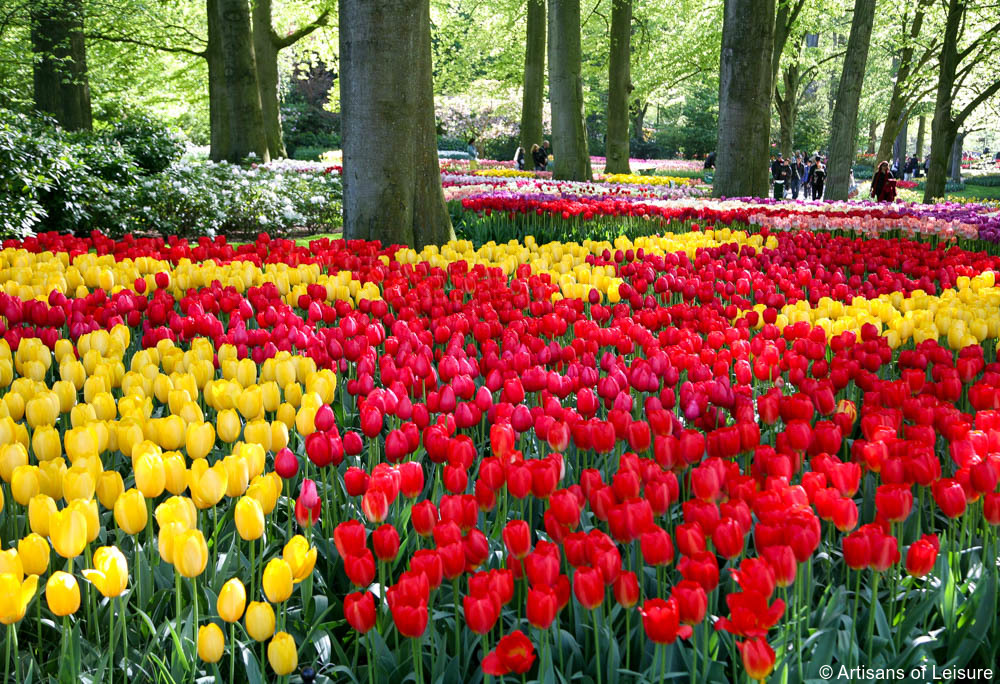 Spring at the Keukenhof in Holland is an explosion of vibrant color.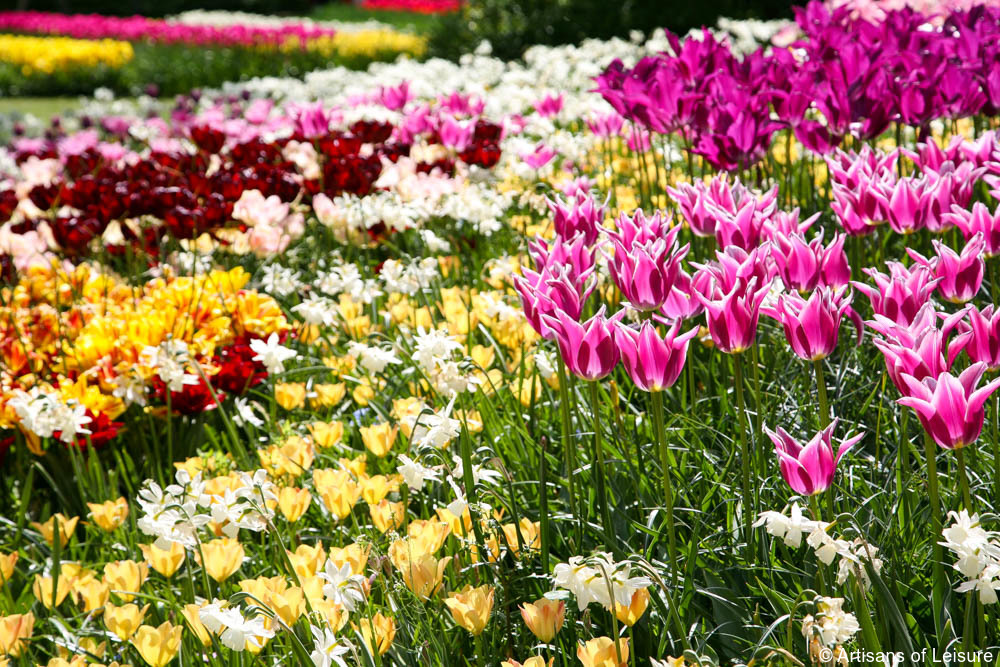 More than seven million tulips, daffodils, hyacinths and other flowers fill this renowned 79-acre (32-hectare) garden outside Amsterdam.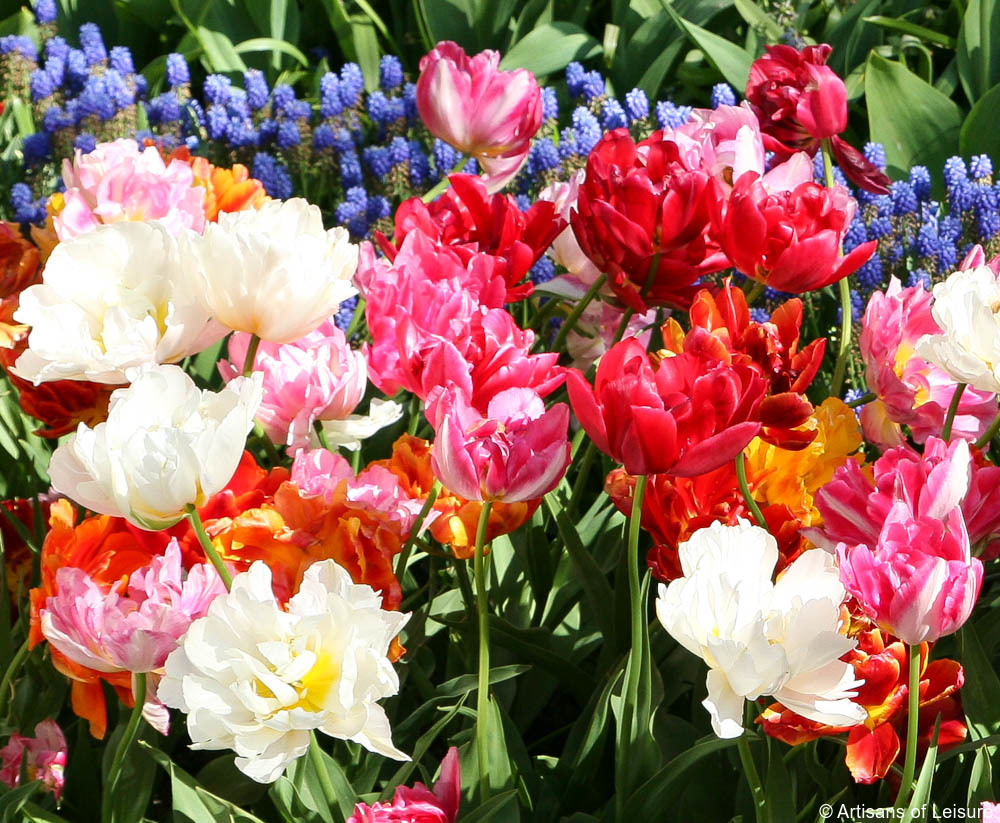 We recently returned from a visit to the Keukenhof at peak bloom, and it was a sight to behold.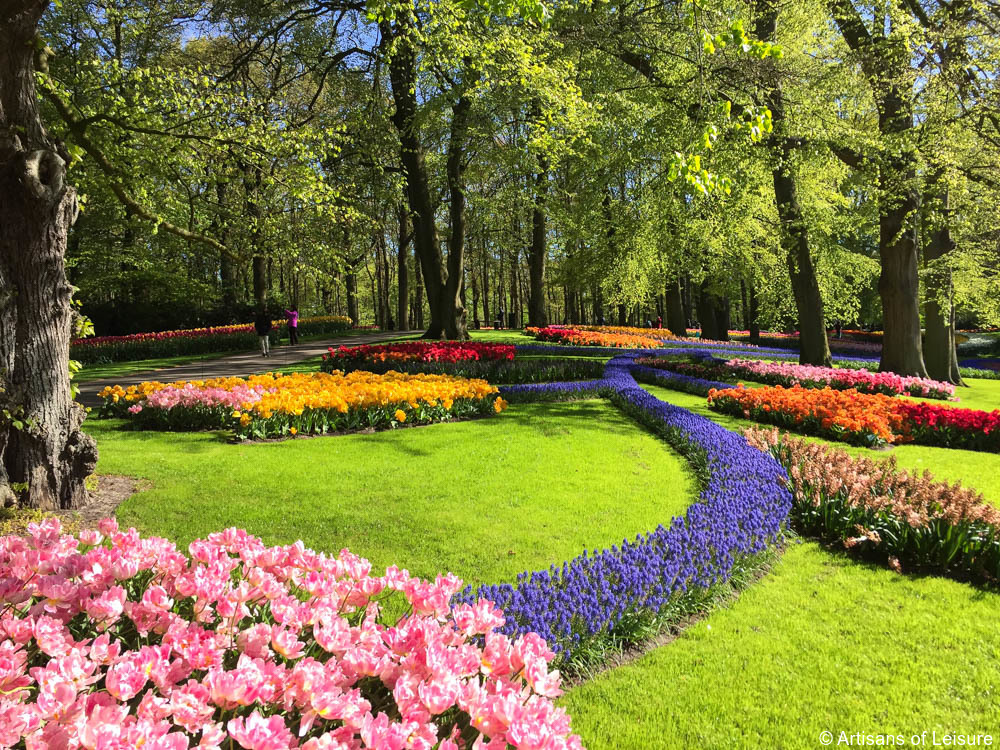 Patchworks of pink and purple, fields of flaming orange and cascades of crimson flowers glowed in the bright sunshine.
Well-tended lawns and shrubs provided a backdrop to the riot of bold colors, and trees created shadows to enhance the dramatic lighting on the flowers.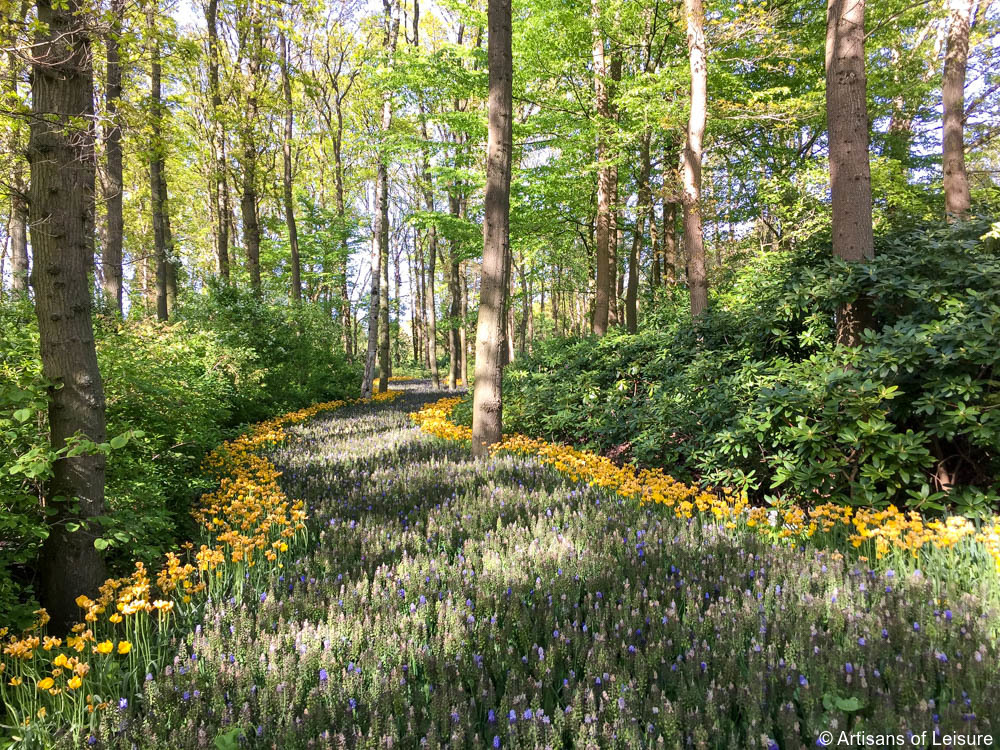 Meandering paths and watercourses guide visitors into the different areas of the Keukenhof.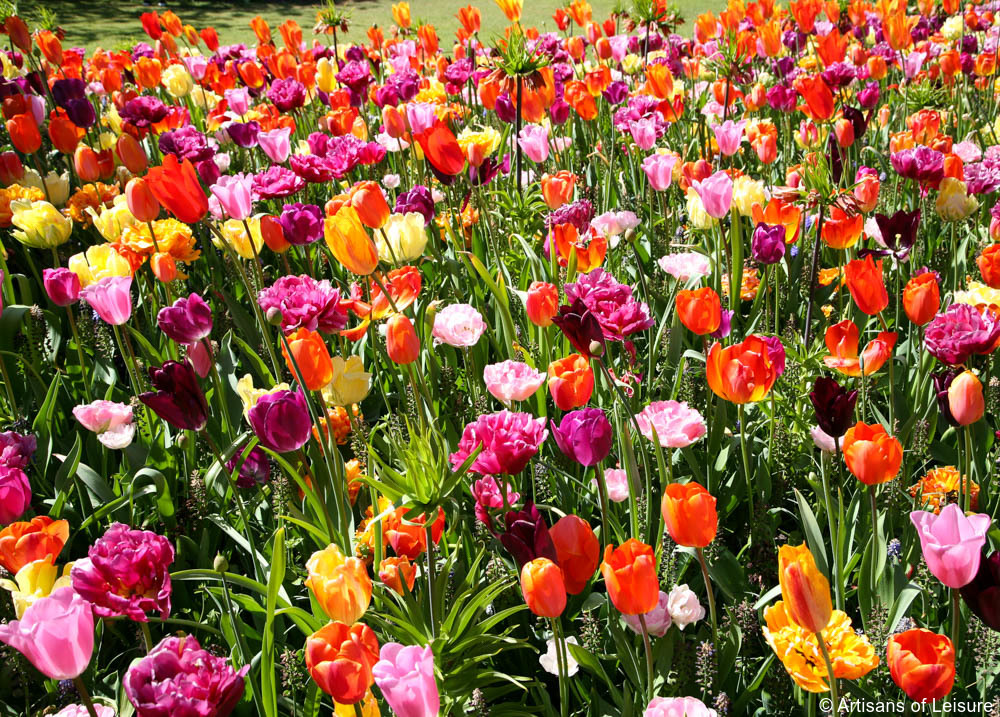 Several buildings contain exhibitions of flower arrangements.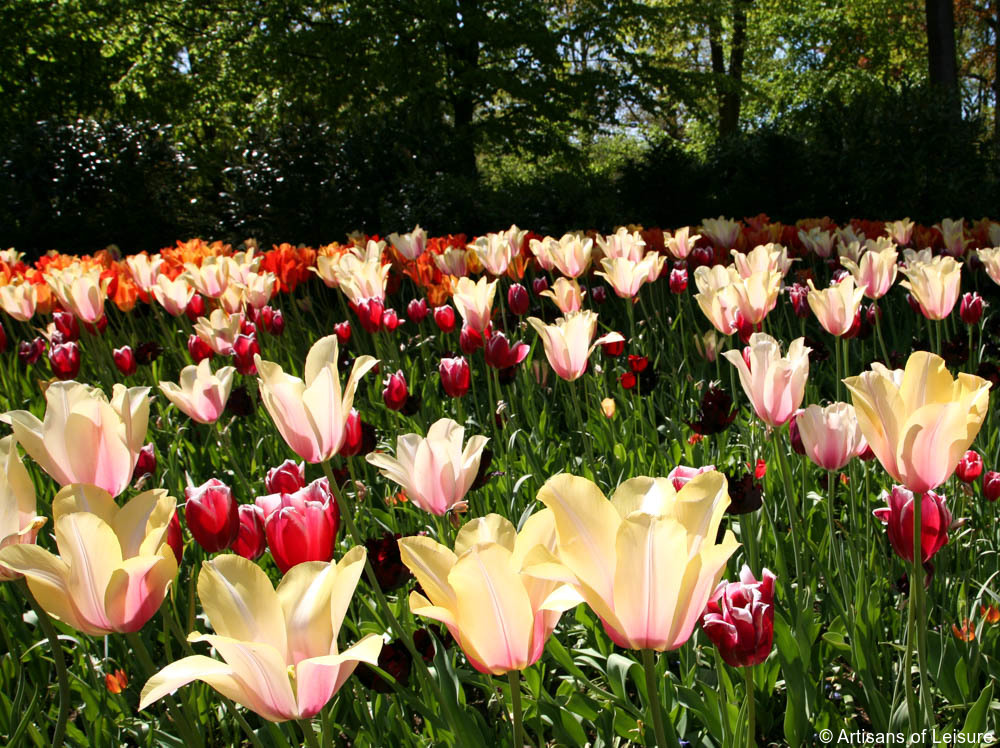 There's also a small show about the tulip mania that swept Holland in the 17th century.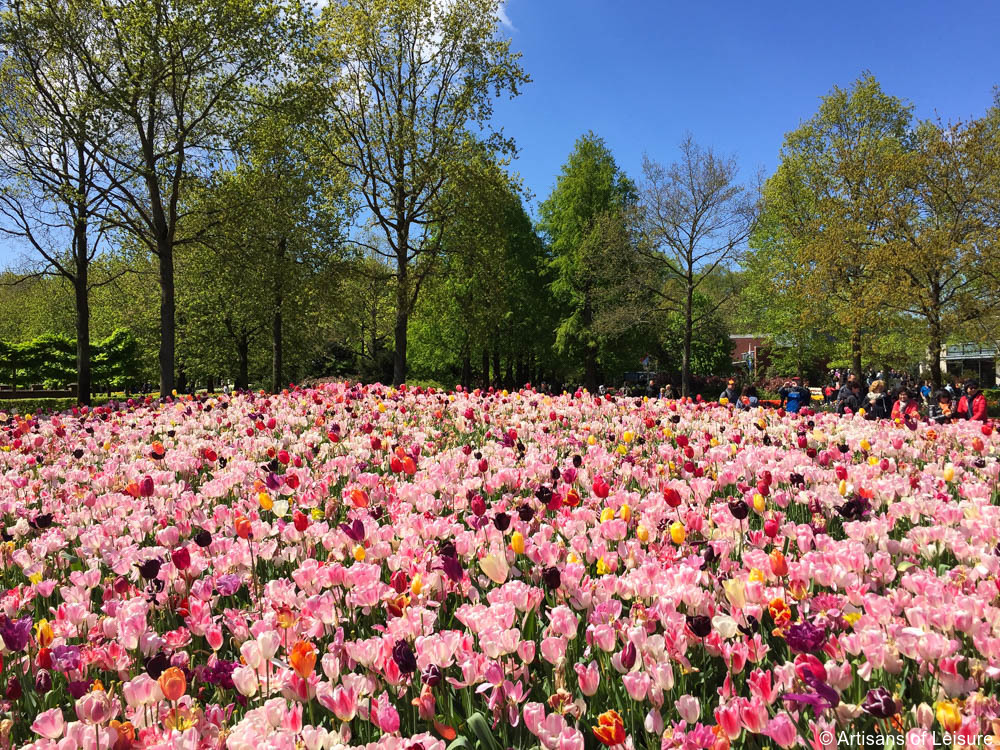 A windmill in the garden adds an unmistakable Dutch accent, as do small stands selling typical Dutch foods such as pickled herring, waffles and fries.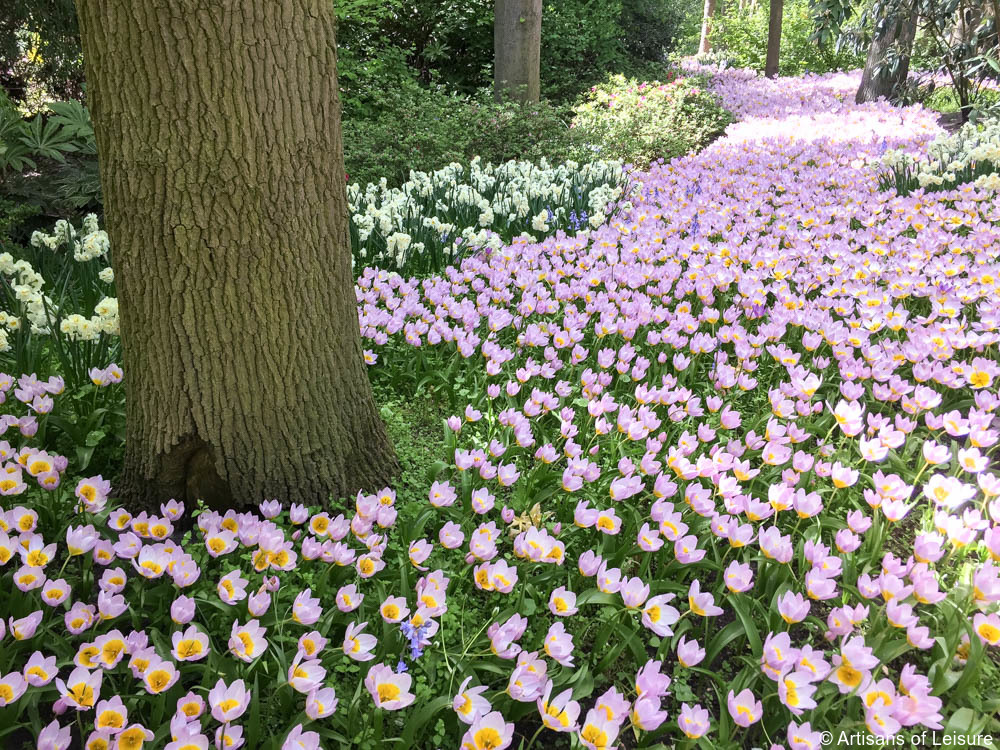 Additional restaurants offer other types of cuisine, as well as broad terraces and covered areas for enjoying a meal or a drink.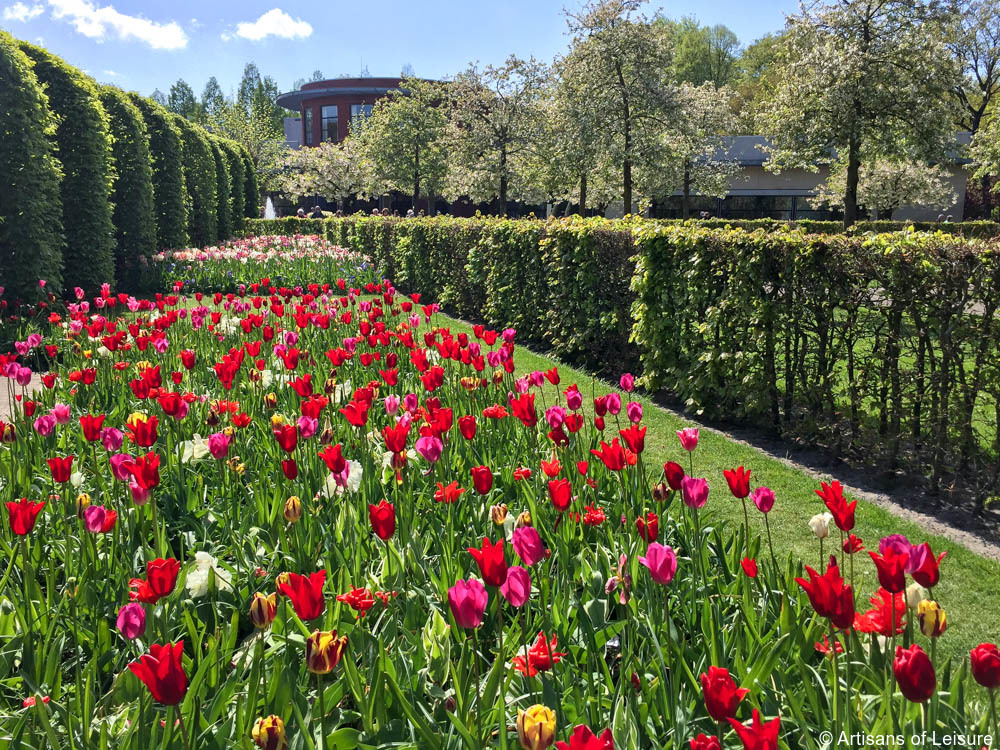 An area of sand dunes and pine trees gives an idea of the natural landscape of the region and also offers views over the tulip fields surrounding the Keukenhof.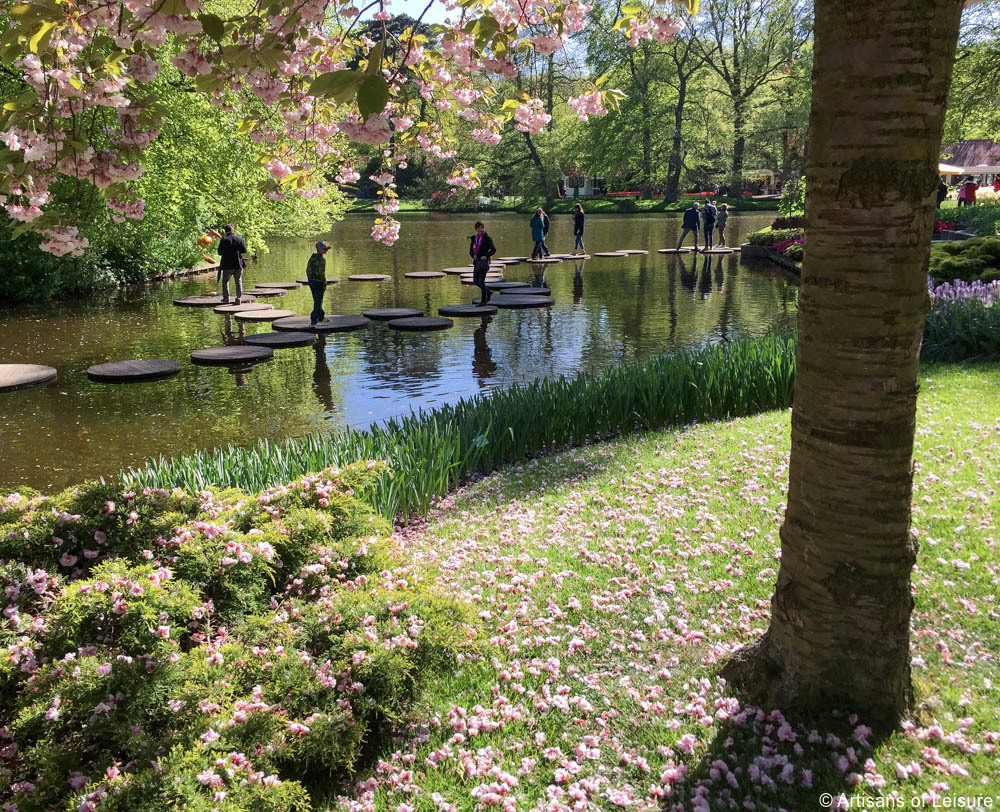 Other options at Keukenhof include a petting zoo, a hedge maze and boat rides through the tulip fields.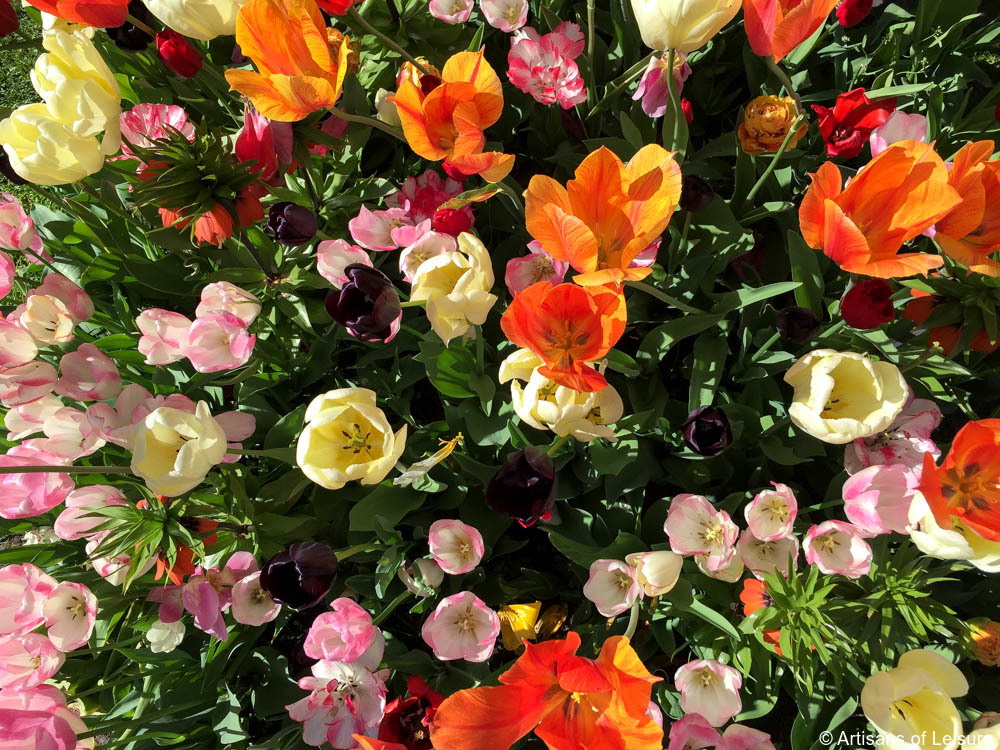 Keukenhof is open mid-March through mid-May.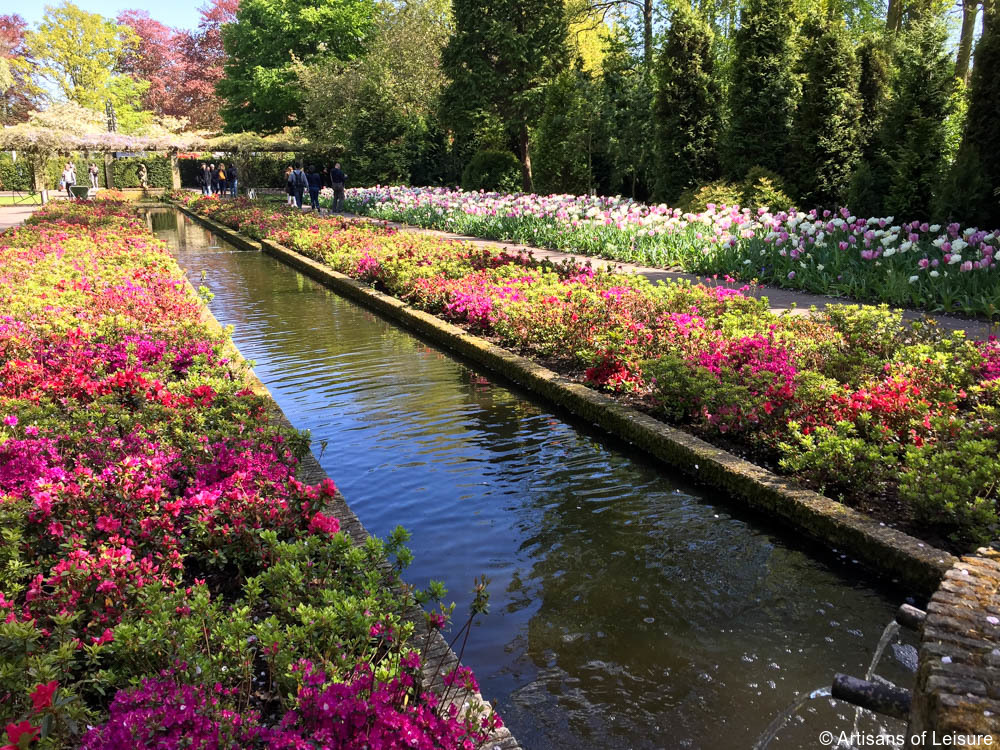 Contact us to start planning a private Amsterdam tour, including a visit to this unforgettable annual flower show.