May 19, 2017
Just Back: Nepal
Enjoy these photos from our most recent visit to Nepal, which included the highlights of Kathmandu, the Kathmandu Valley, Pokhara and Chitwan National Park.
On our trip, we had the opportunity to stay in atmospheric hotels such as Dwarika's Hotel in Kathmandu, which is built in a traditional style with brick buildings around courtyards.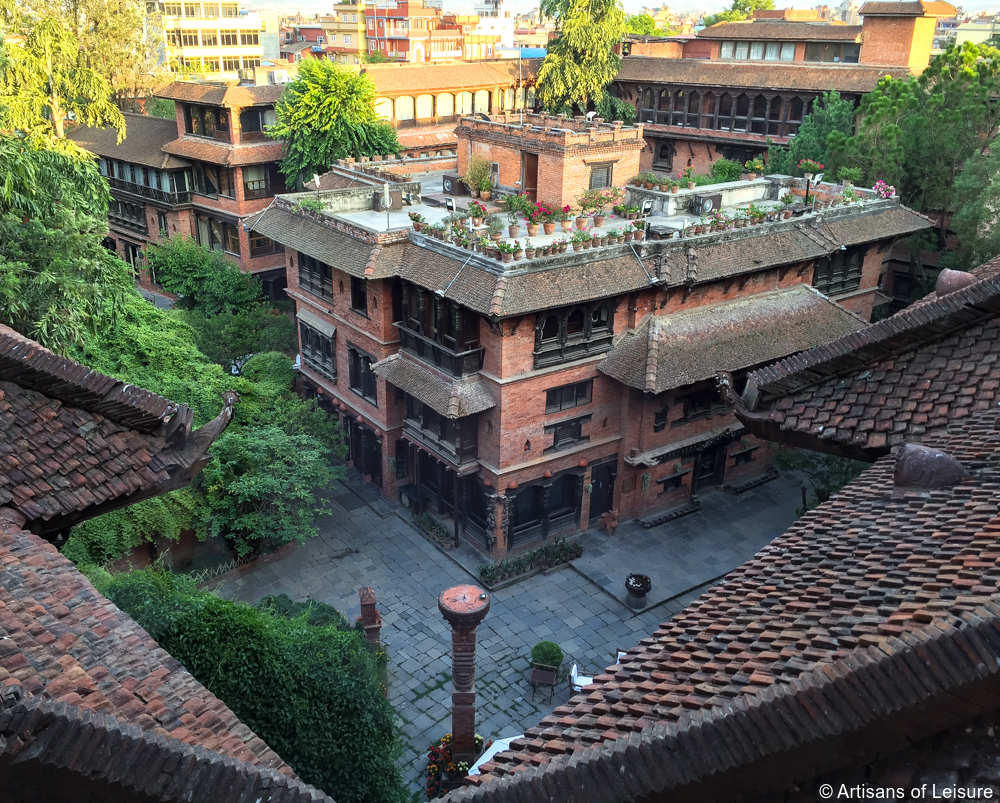 Service comes with a smile at Dwarika's.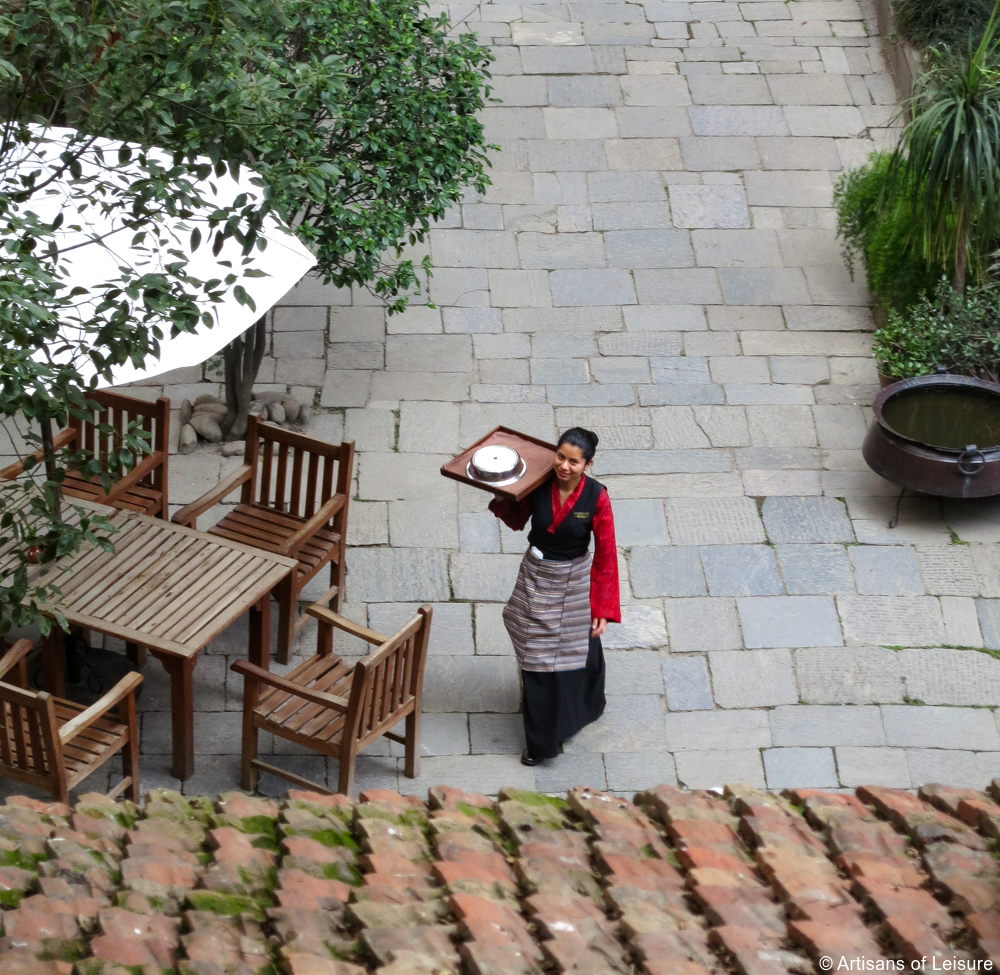 The pool at Dwarika's is a nice spot for a swim or just to relax by the water.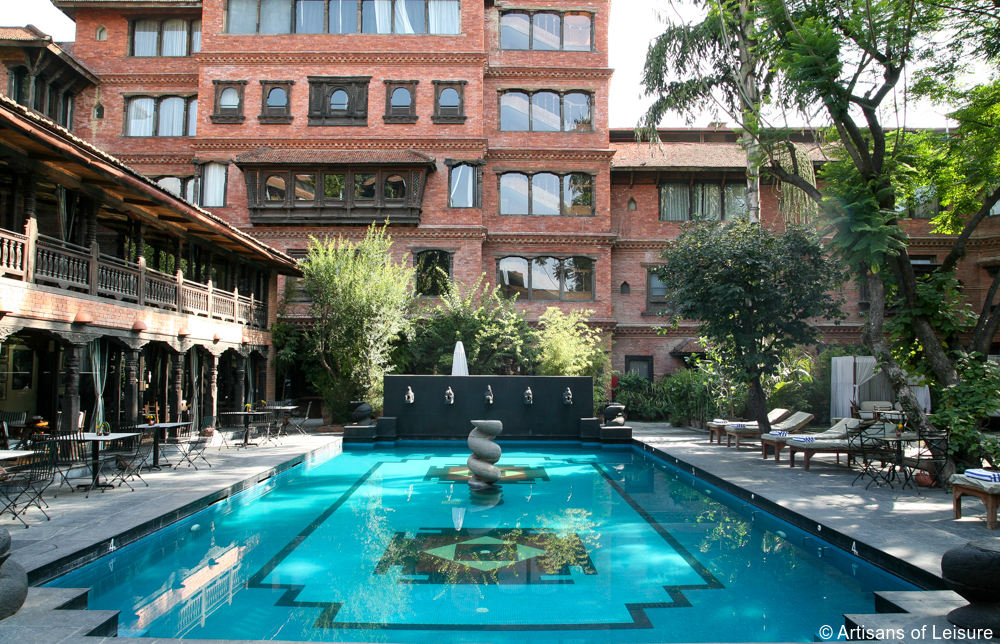 Brick and wood feature prominently in the architecture and decor at Dwarika's, creating a strong sense of place.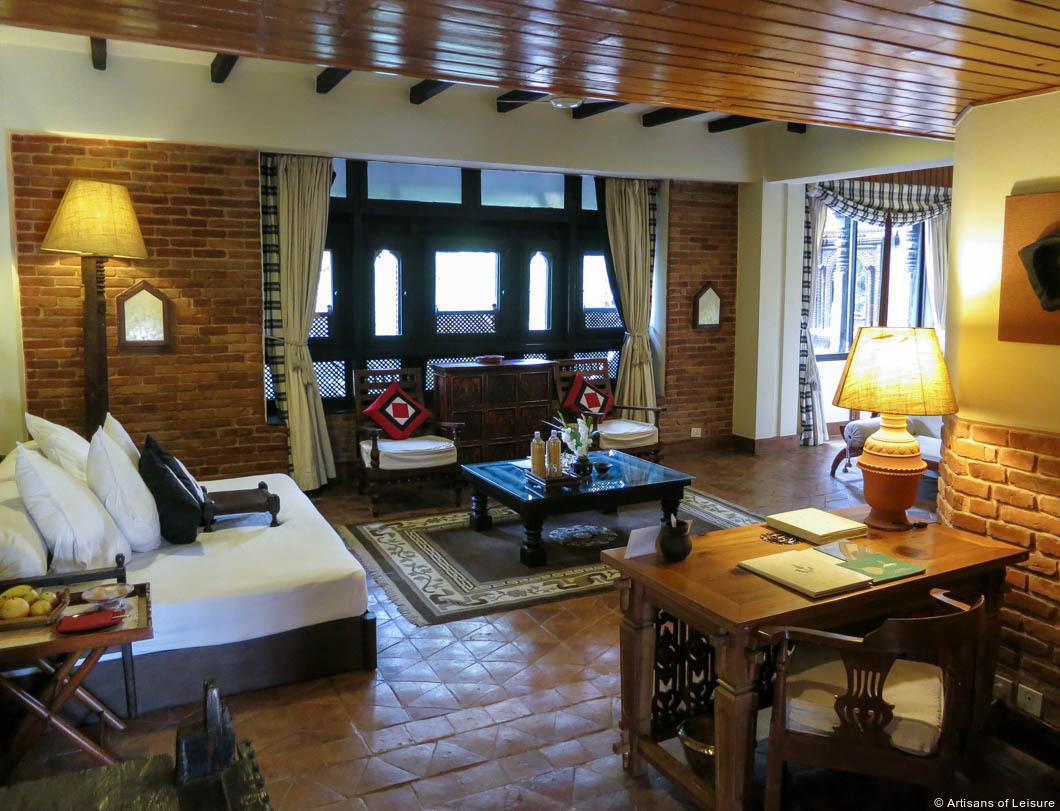 The shop at Dwarika's has a wide selection of traditional crafts.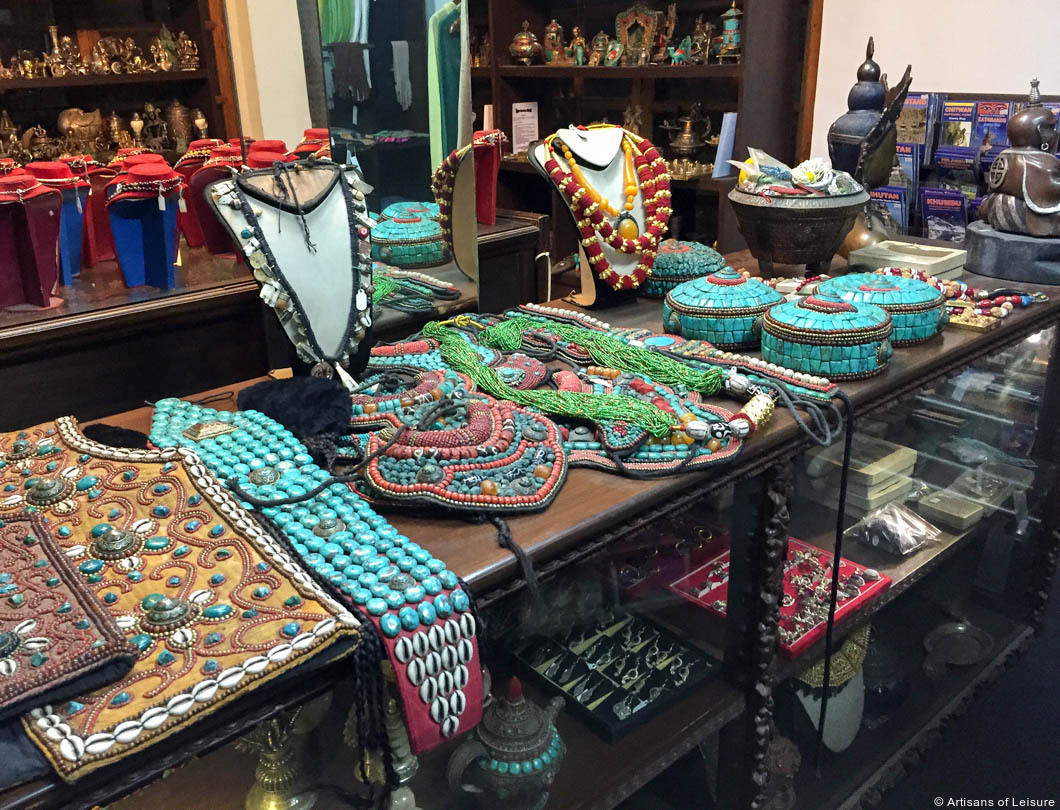 One morning, we rose early to take a scenic flight to Mount Everest. It's the highest point on the left in this photo, which was taken from the cockpit of the airplane.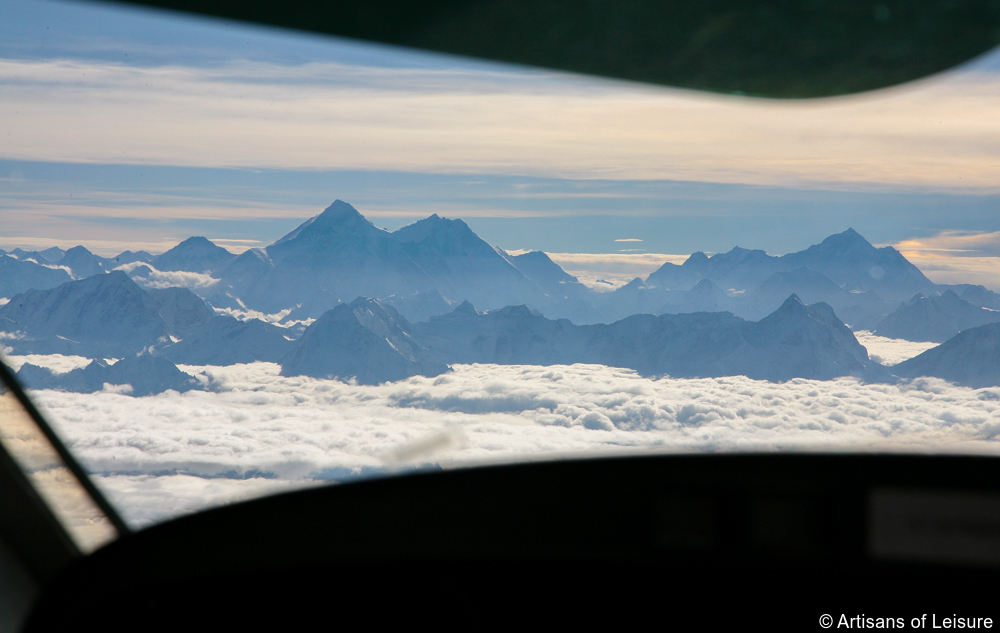 Garden of Dreams is a European-style garden in the center of Kathmandu. It's a relaxing green space with cafes and shady places to sit.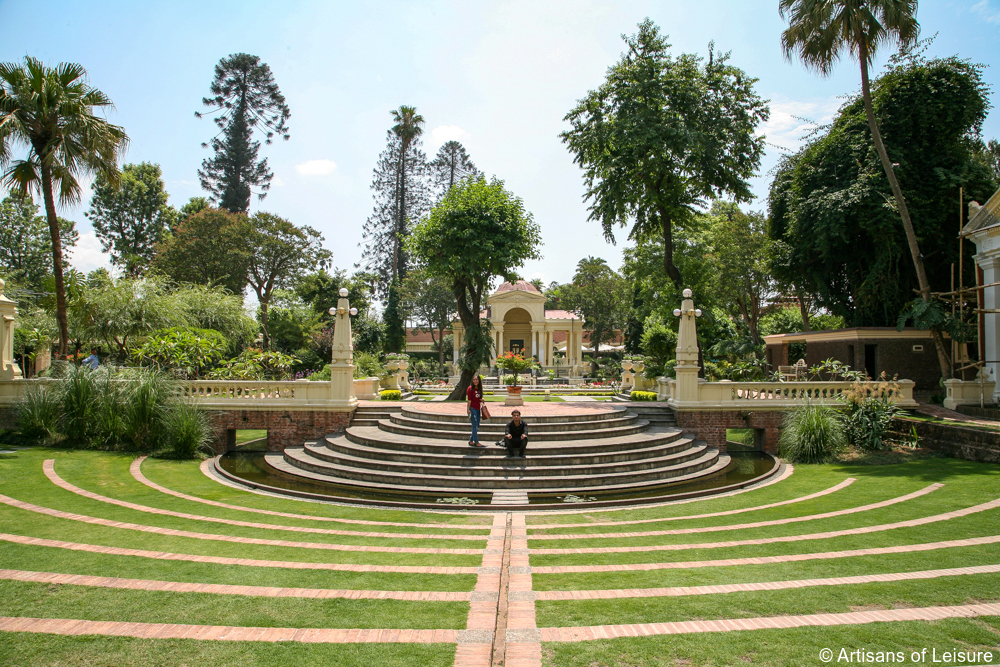 Tiny shops cram the backstreets of Old Kathmandu, offering traditional hats…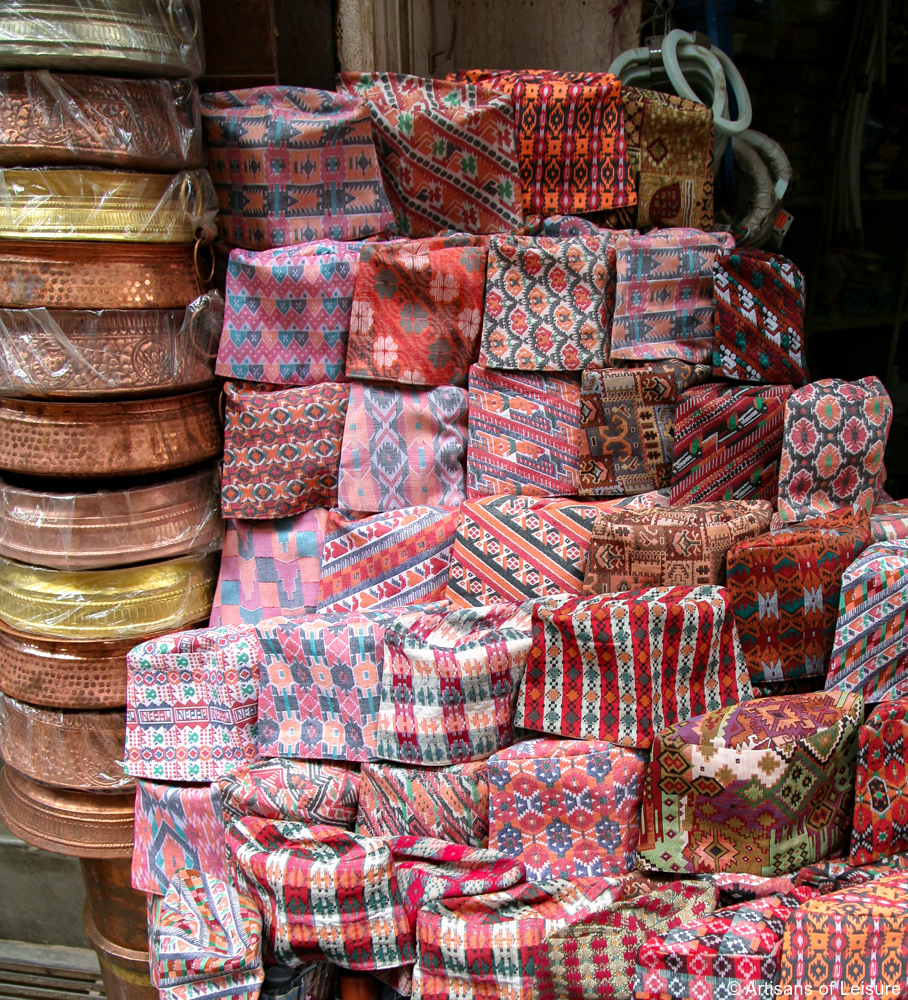 …copperware…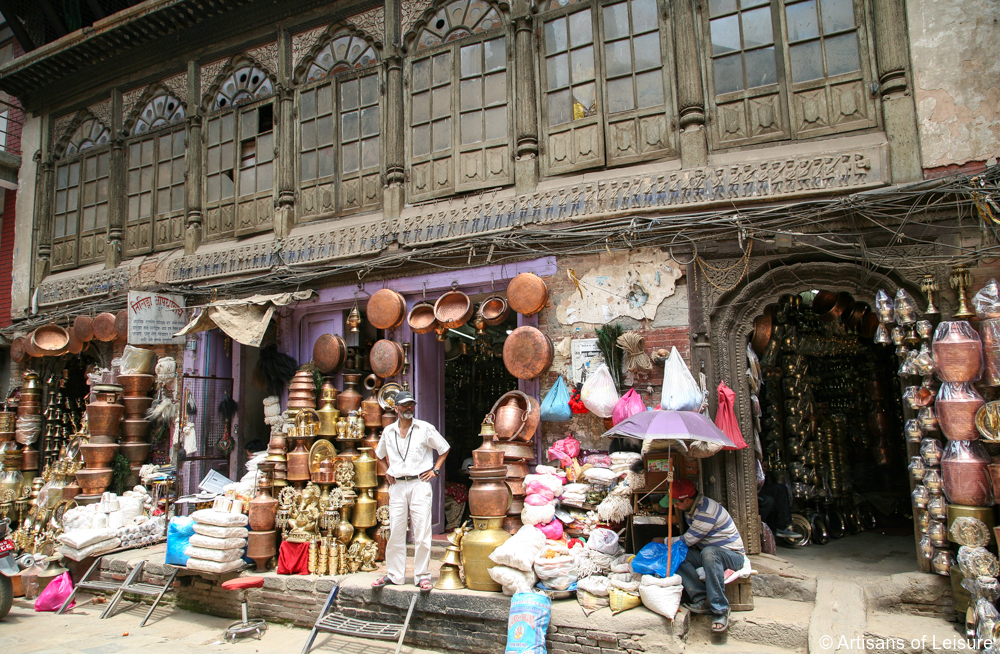 …and bridal jewelry.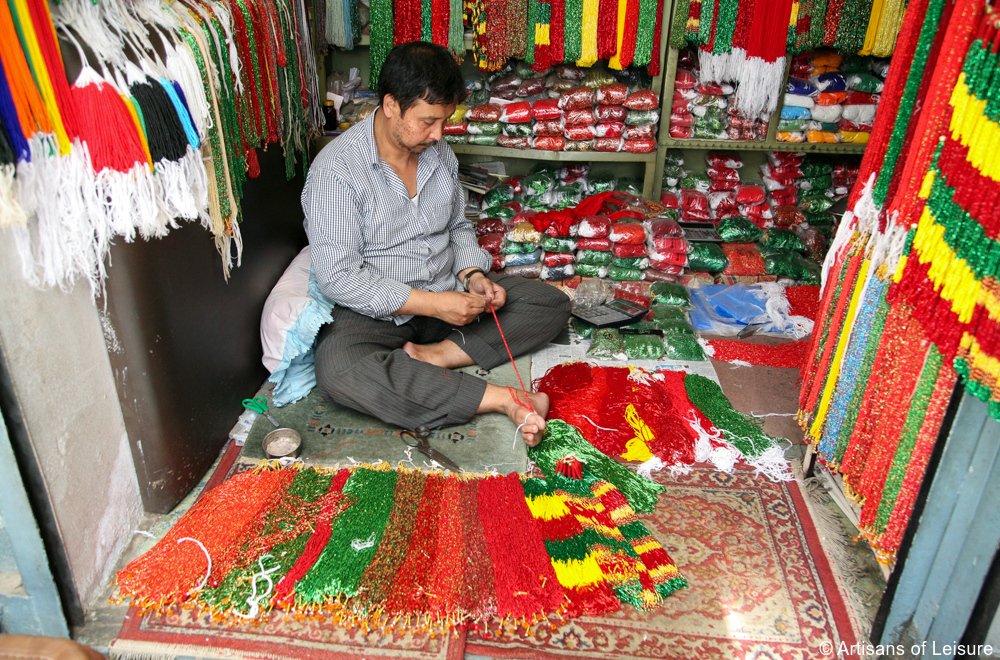 Lamps and candles are made as offerings at a temple in Old Kathmandu.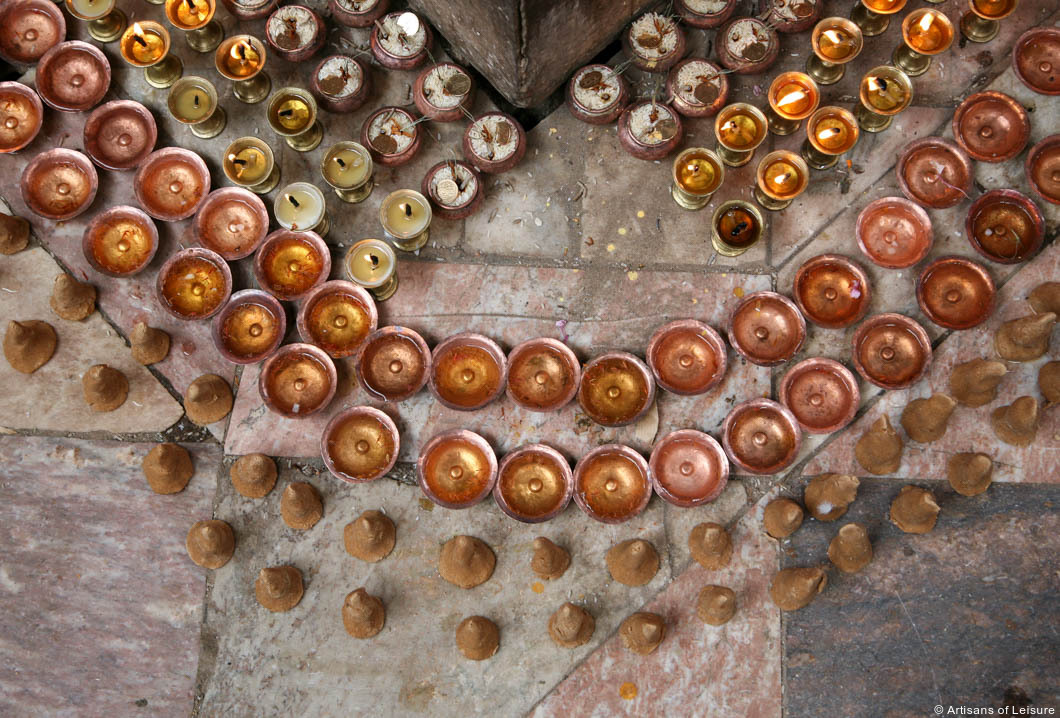 The recent earthquakes have caused damage in the historic districts around Kathmandu, so visitors will still see some broken facades, tumbled walls and wood braces. However, the city is as lively as ever, repairs are in progress, and there's so much to see and experience.
This is the home of the Kumari Devi, a living goddess. She shows her face periodically in the upper left windows, but it's forbidden to take photos of her when she's inside her home.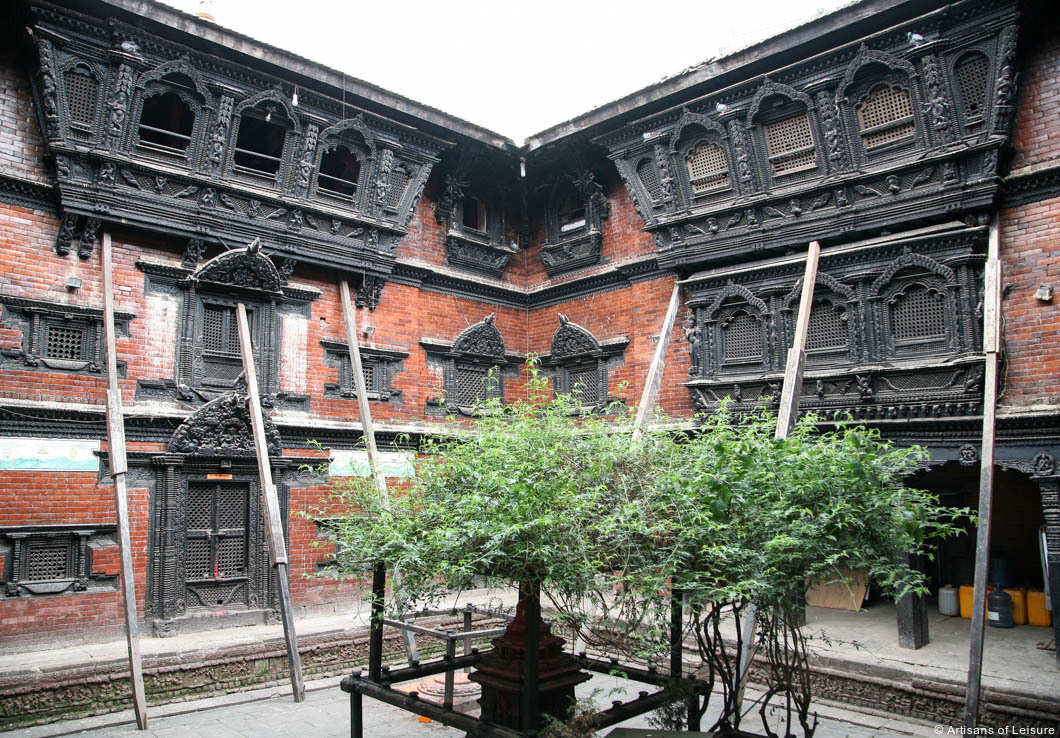 Leaf bowls are used for offerings at temples in Old Kathmandu.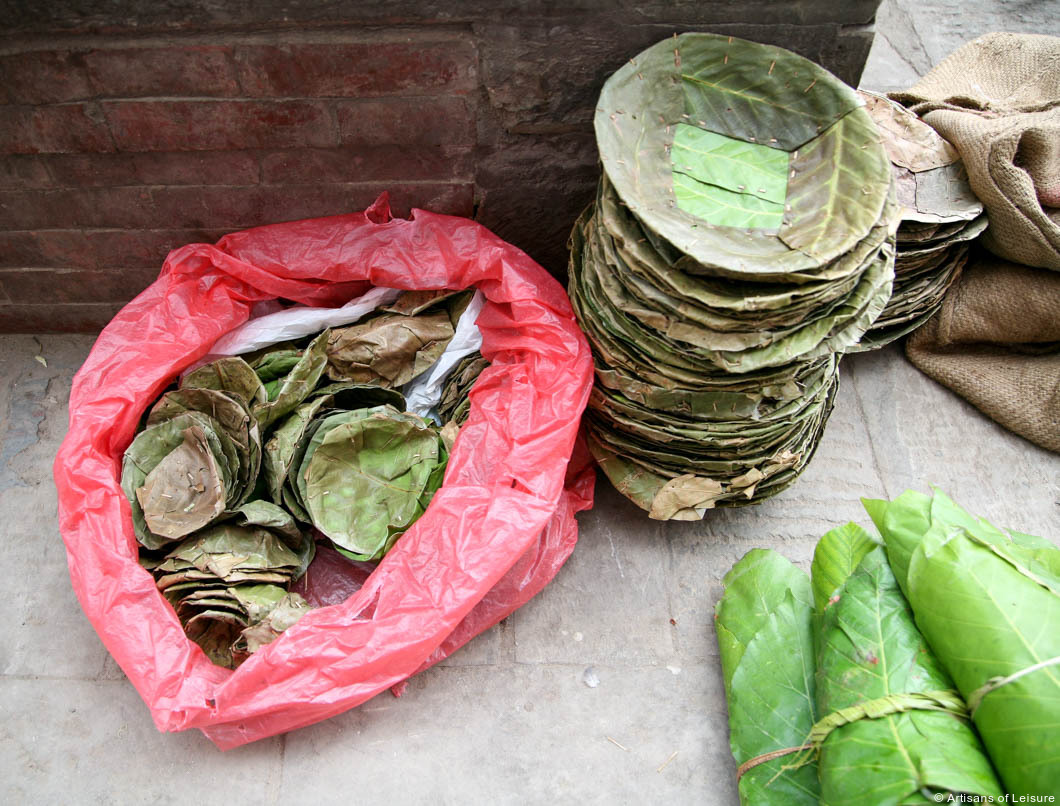 Nasal Chowk is a courtyard in the royal palace in Kathmandu.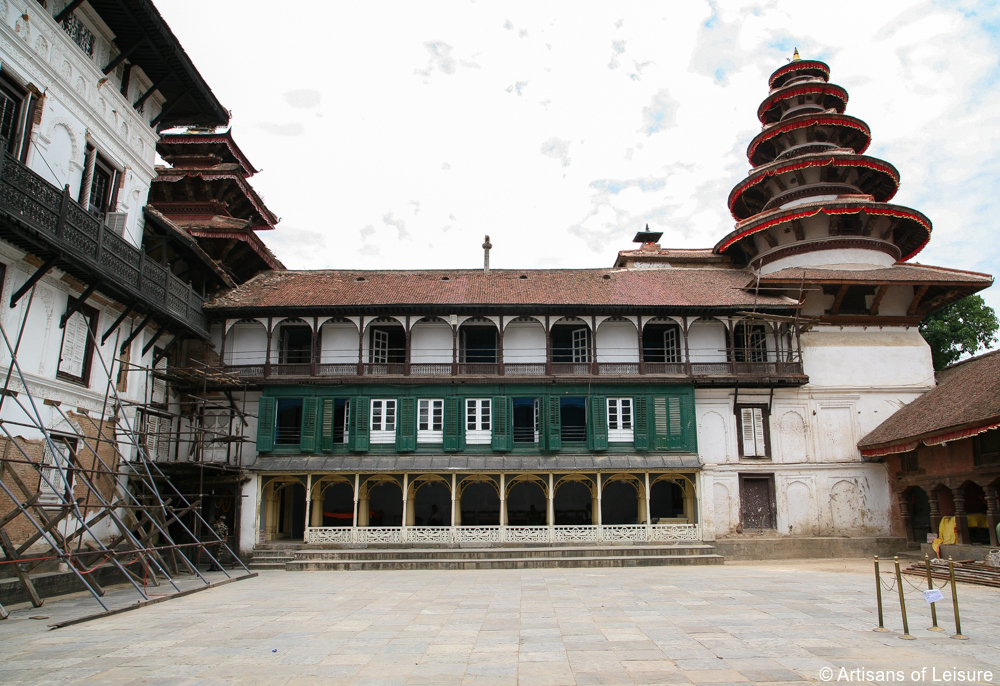 Thangkas (Buddhist paintings) are sold at many shops around Kathmandu. We can arrange visits to the best shops for thangkas and other Buddhist art.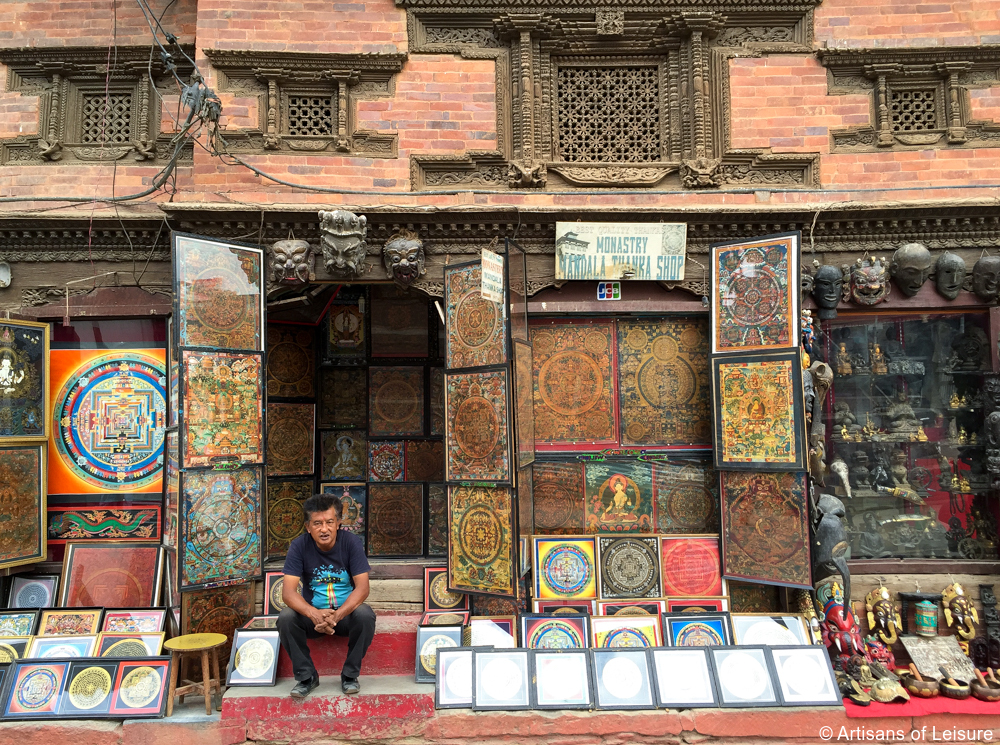 The stupa of the hilltop Swayambhunath Temple is a landmark that's visible from many parts of Kathmandu.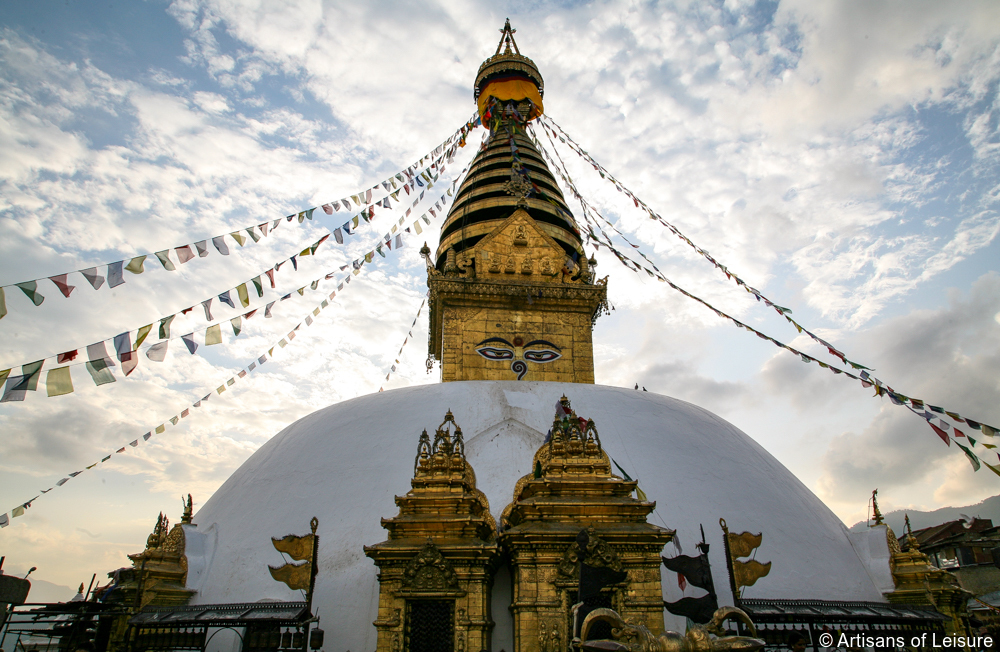 The site also has great views over the city.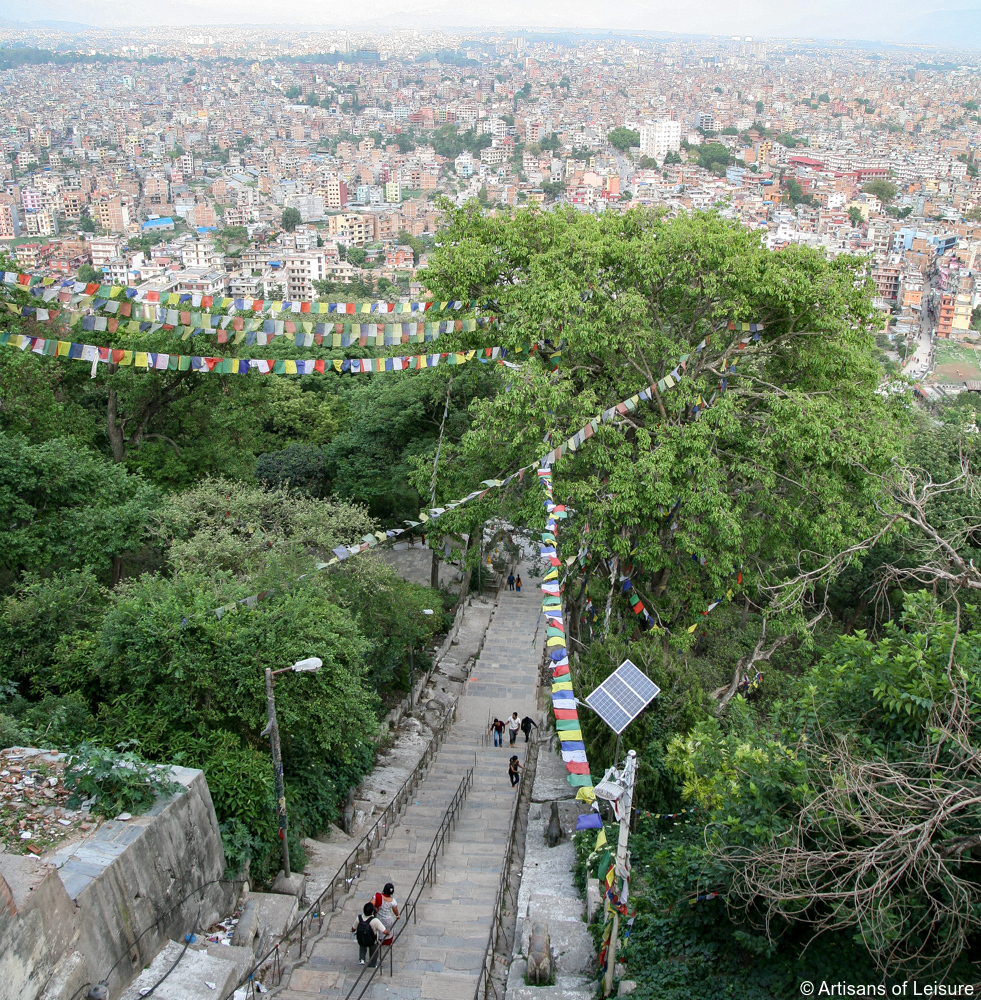 The Hyatt Regency Kathmandu is another of our preferred hotels in Kathmandu. It has beautiful grounds that cover a huge area.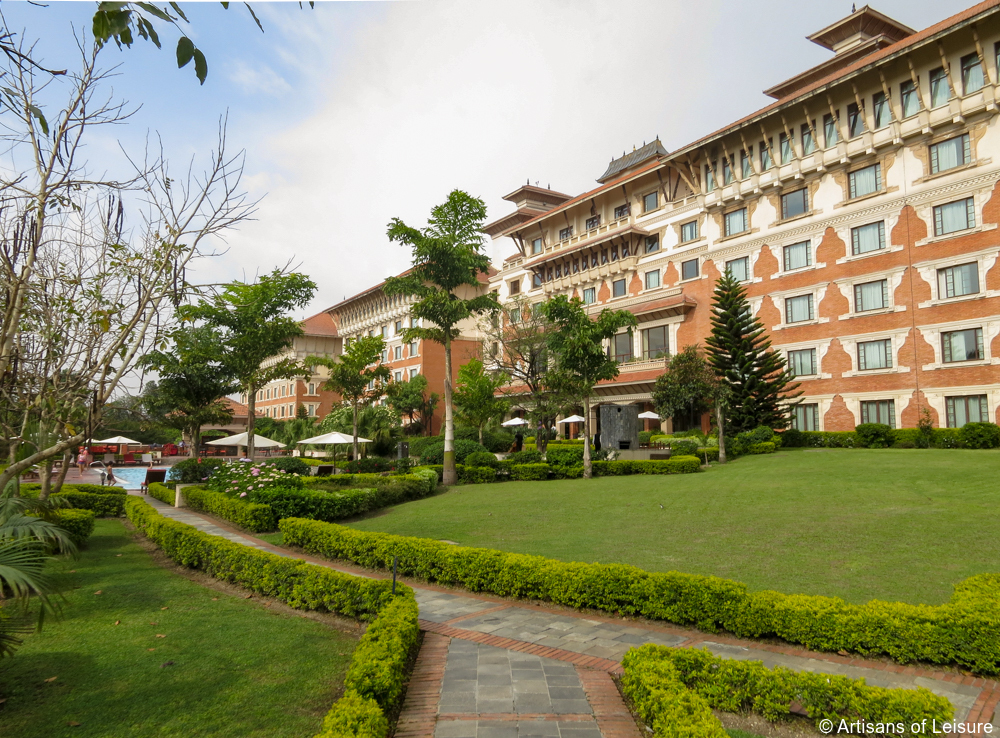 Boudhanath is one of the most important Buddhist complexes in Nepal. Pilgrims and worshippers come here to circumambulate the stupa. Like the Old Town, Swayambhunath and other places around the Kathmandu Valley, it's a UNESCO World Heritage Site.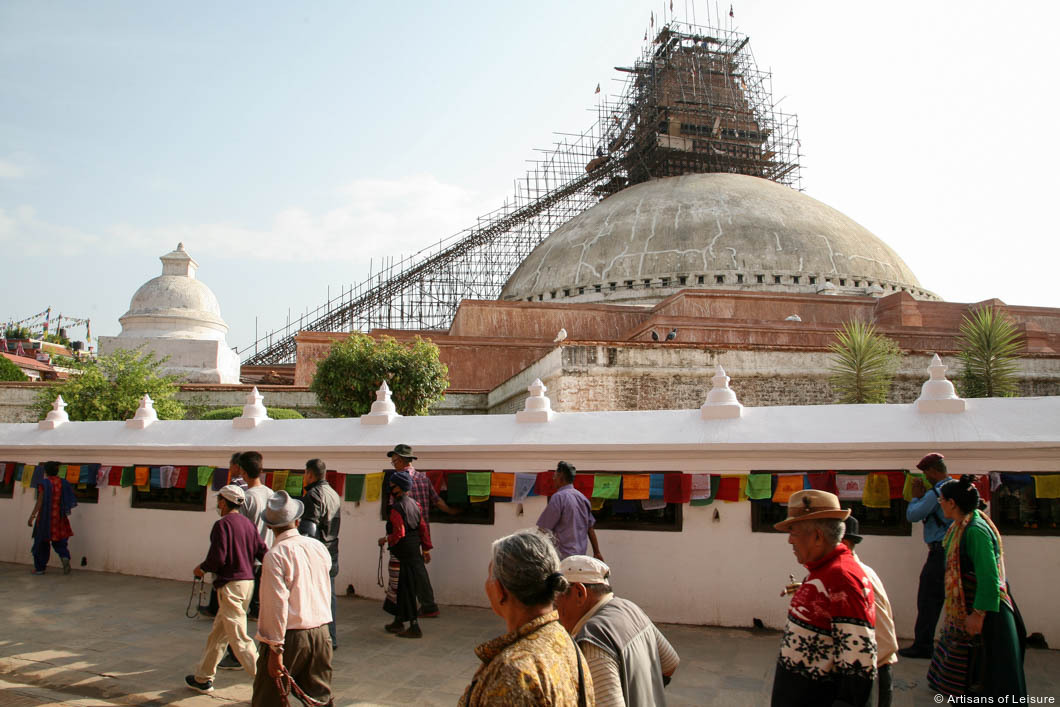 The temple is very lively early in the morning and around sunset.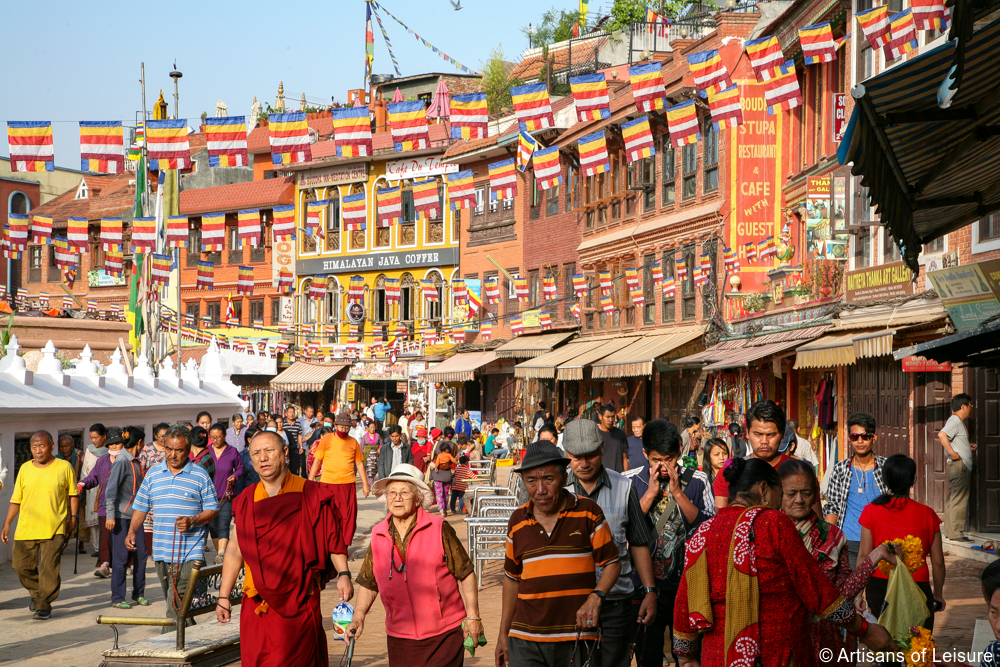 Many sub-temples and monasteries surround Boudhanath.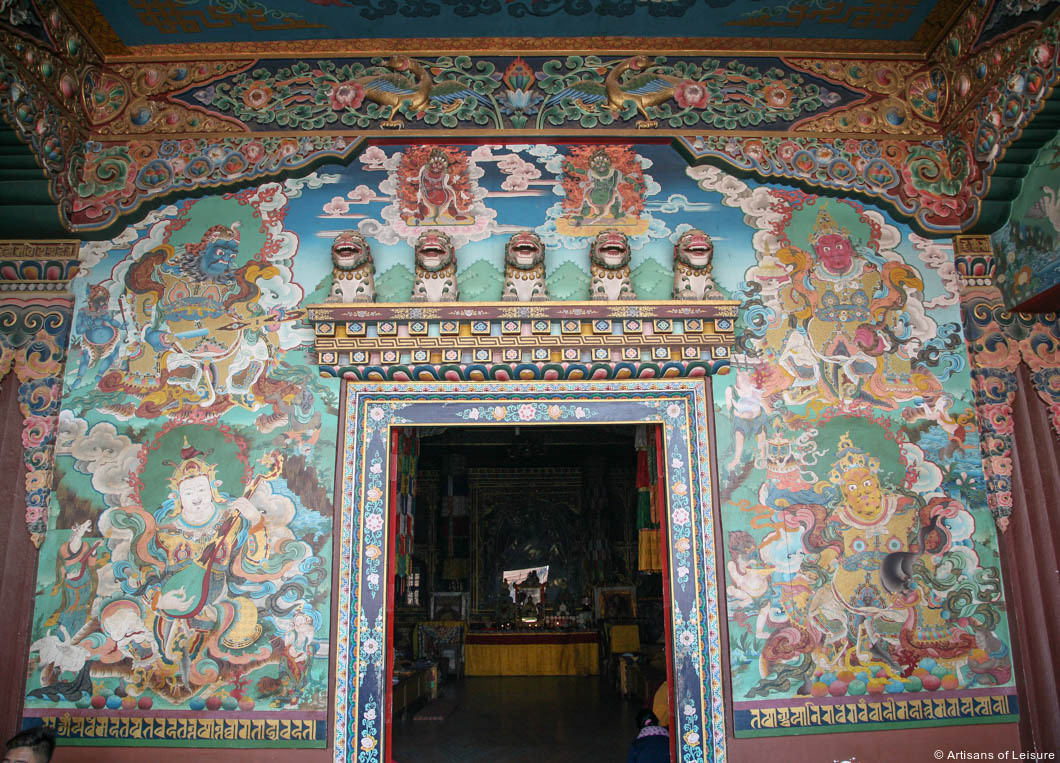 Married Tibetan Buddhist women wear this type of apron. Kathmandu has a large Tibetan community.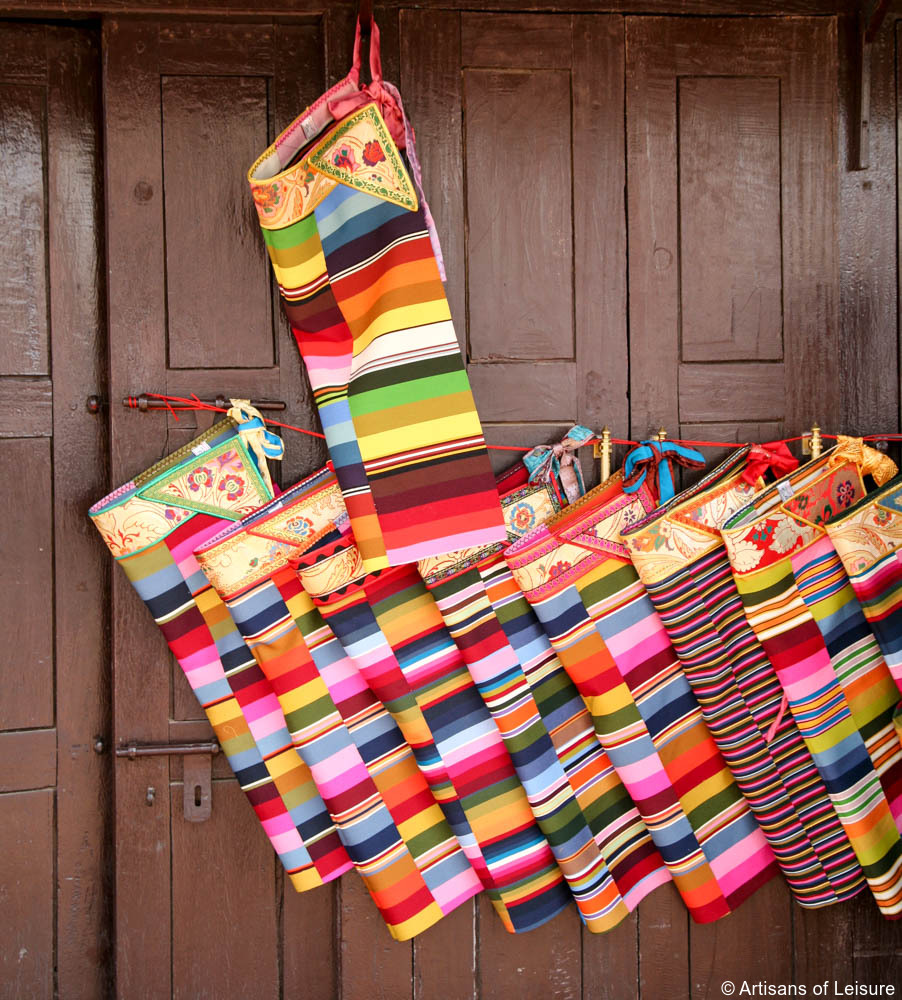 Lighting candles is a form of devotion at Boudhanath.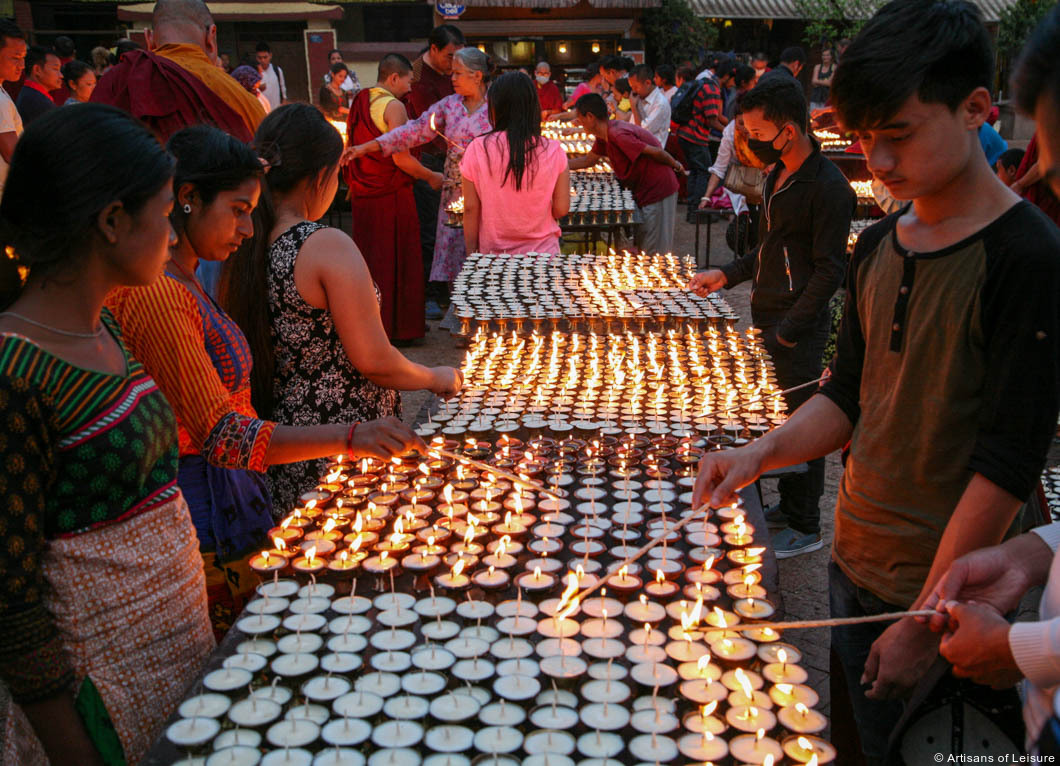 Vendors at a produce market on the outskirts of the temple precincts sell fresh vegetables.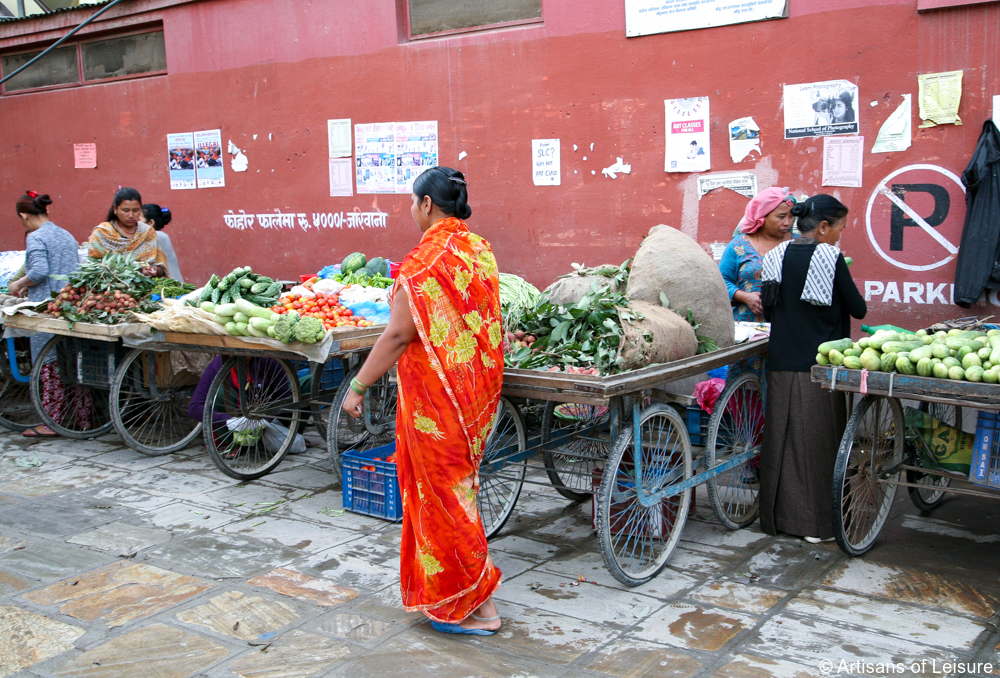 We enjoyed a private cooking lesson in Patan, a former royal city in the Kathmandu Valley. We learned to make momos (dumplings), a popular dish in Nepal, with a family.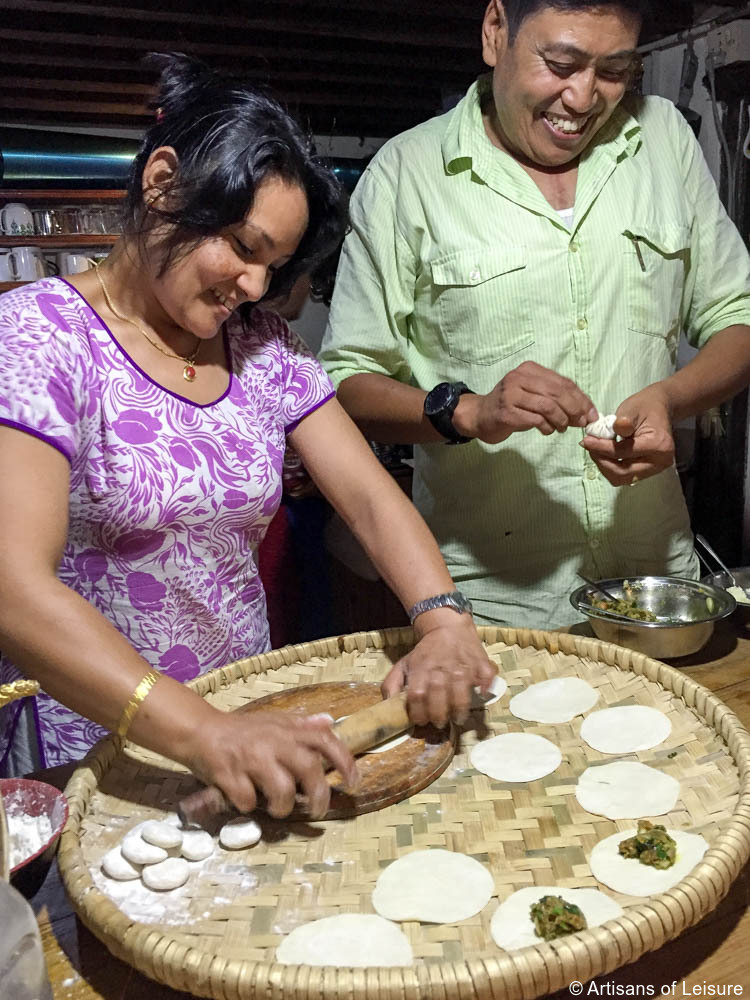 The Patan Museum in Durbar Square is inside what was once a royal palace.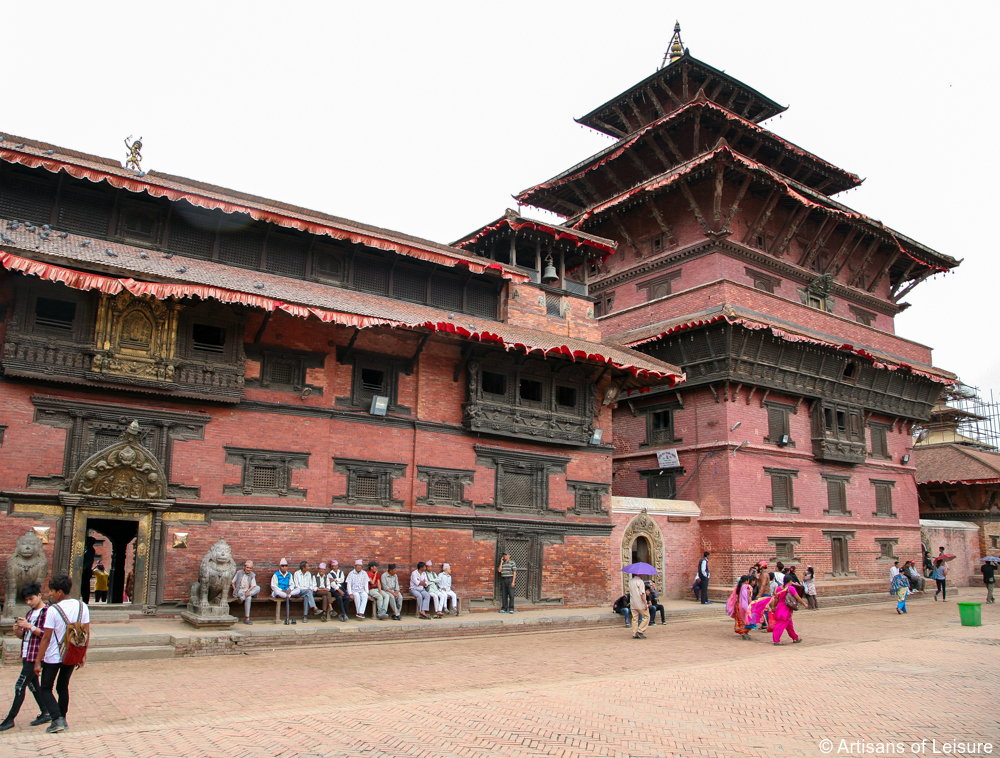 Inside the palace is Sundari Chowk and this beautiful water fountain and basin known as Tusha Hiti, which the king once used for ablutions.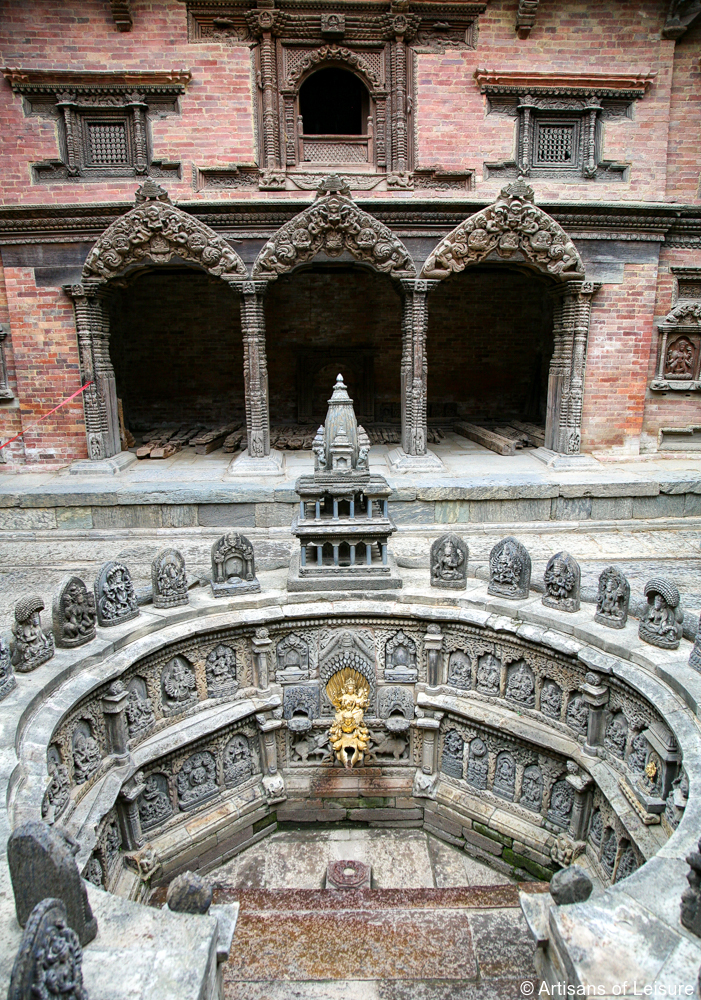 A ceremony at the Golden Temple in Patan attracted the faithful.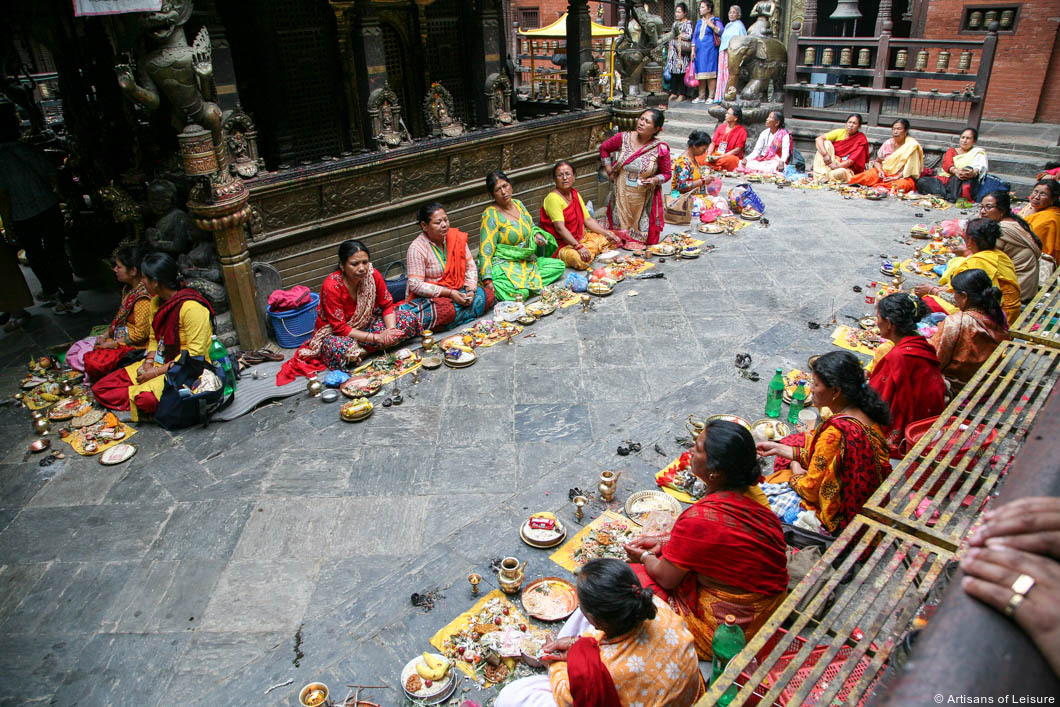 Patan is famous for its metal craftsmen. These singing bowls and other items were for sale in a local shop.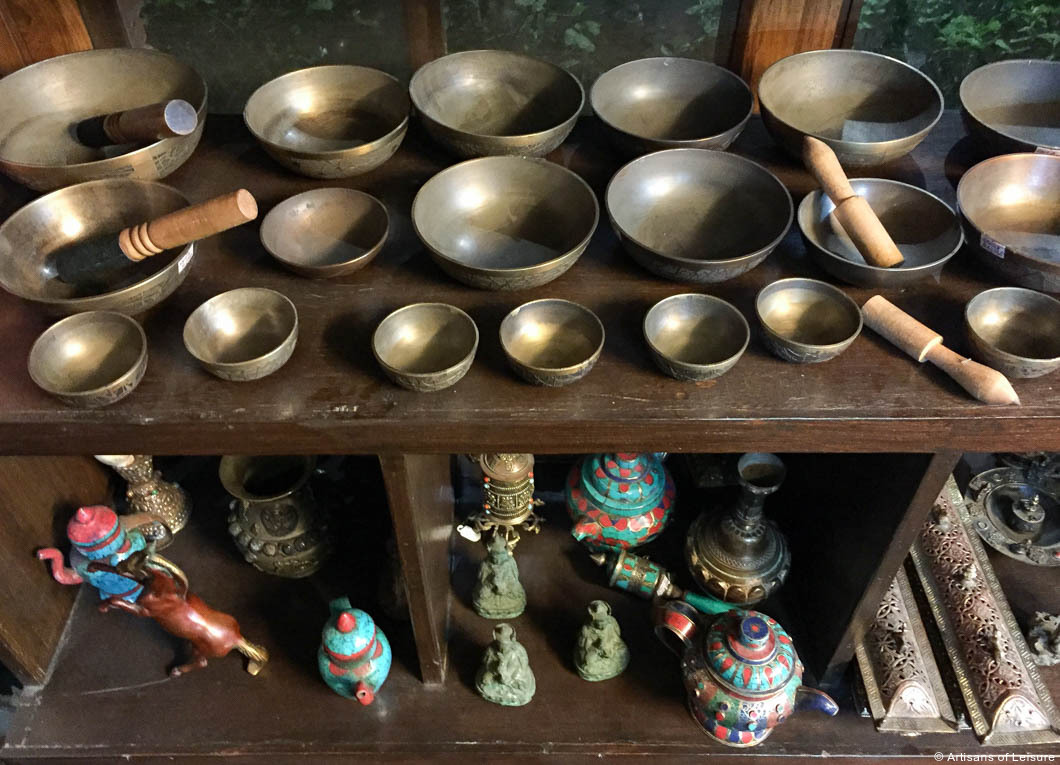 We take our travelers to the best shops in the Kathmandu Valley for high-quality items such as fine cashmere scarves and stoles.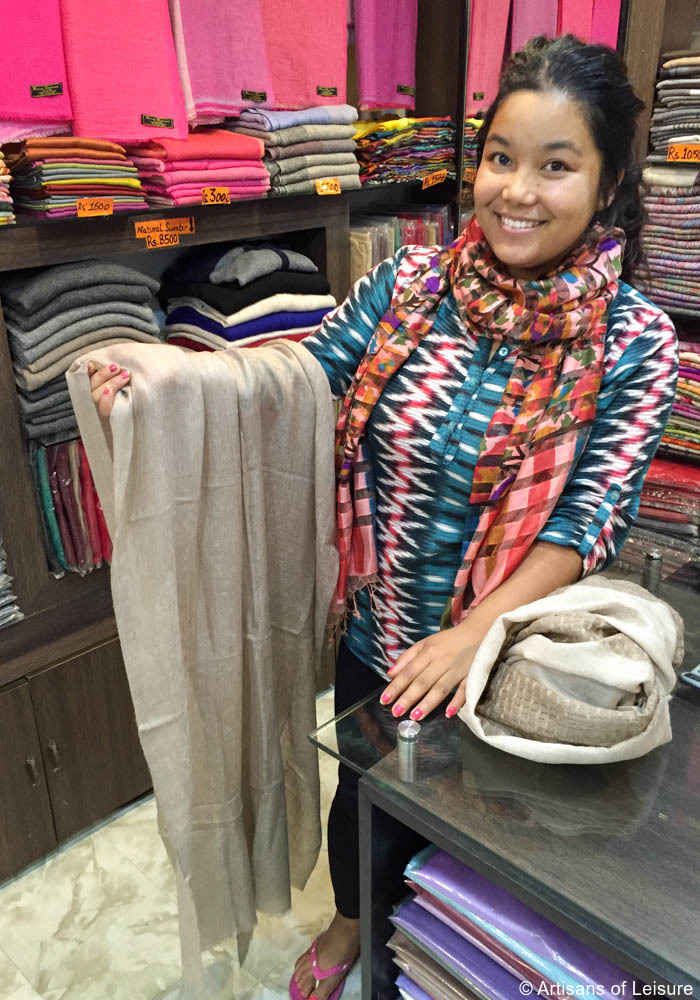 Next, we flew to southern Nepal to visit Chitwan National Park. We thoroughly enjoyed our stay at Meghauli Serai, a Taj Safari Lodge. It's a wonderful property and among the most luxurious hotels in Nepal. It's just across the Rapti River from the national park, affording easy access.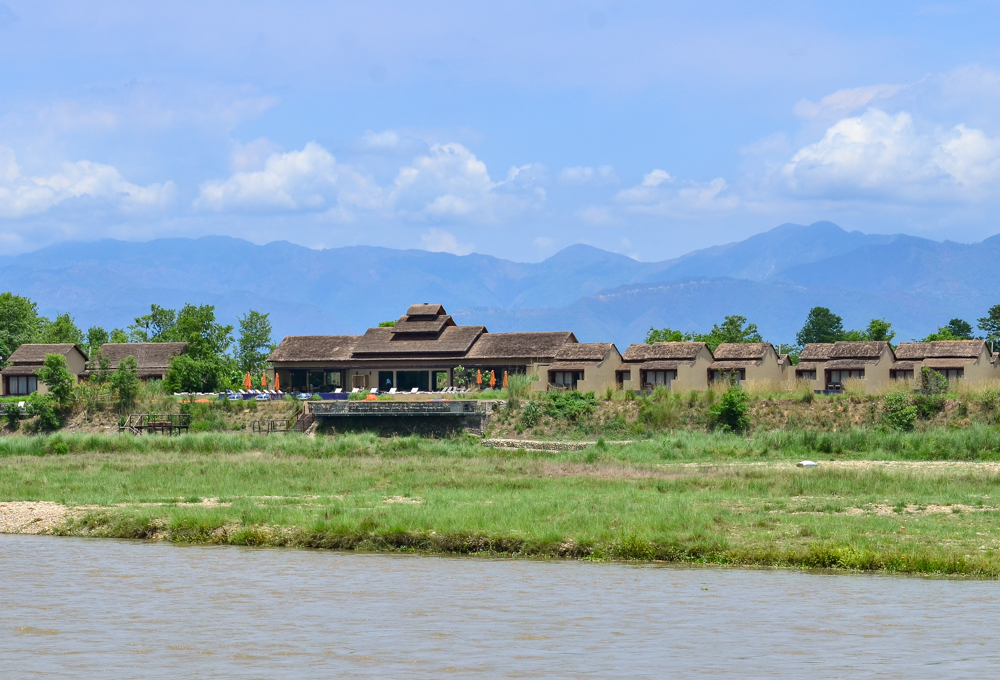 The guest rooms have beautiful decor, private plunge pools, big tubs, an outdoor shower and more.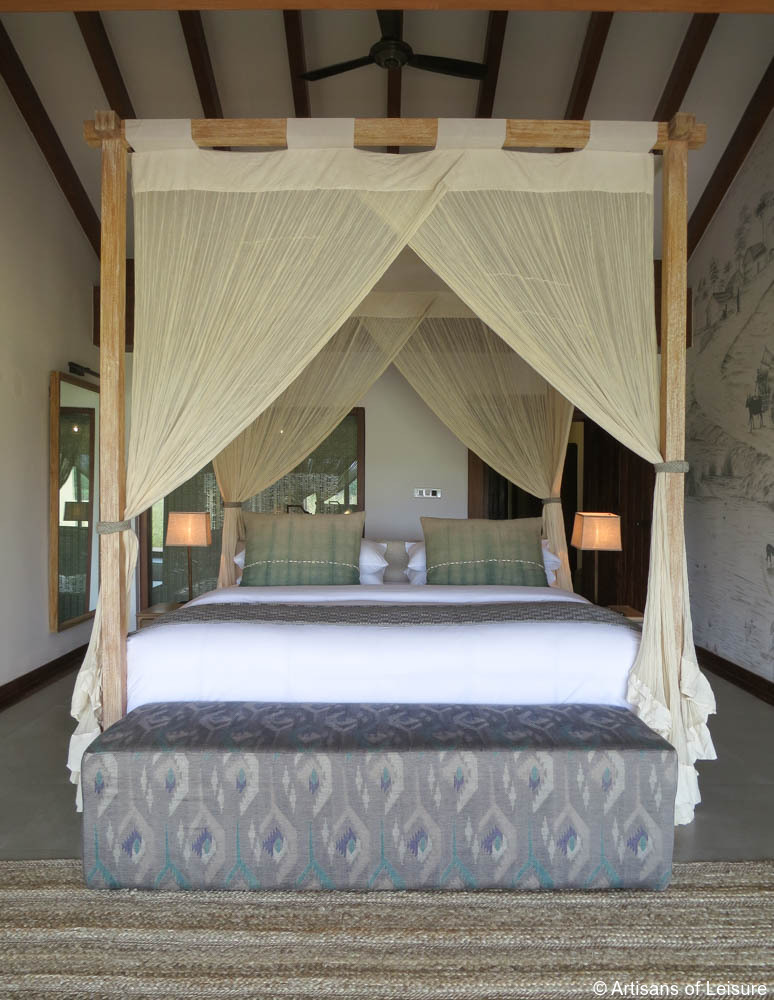 The food at Meghauli Serai was also among the most delicious we had in Nepal.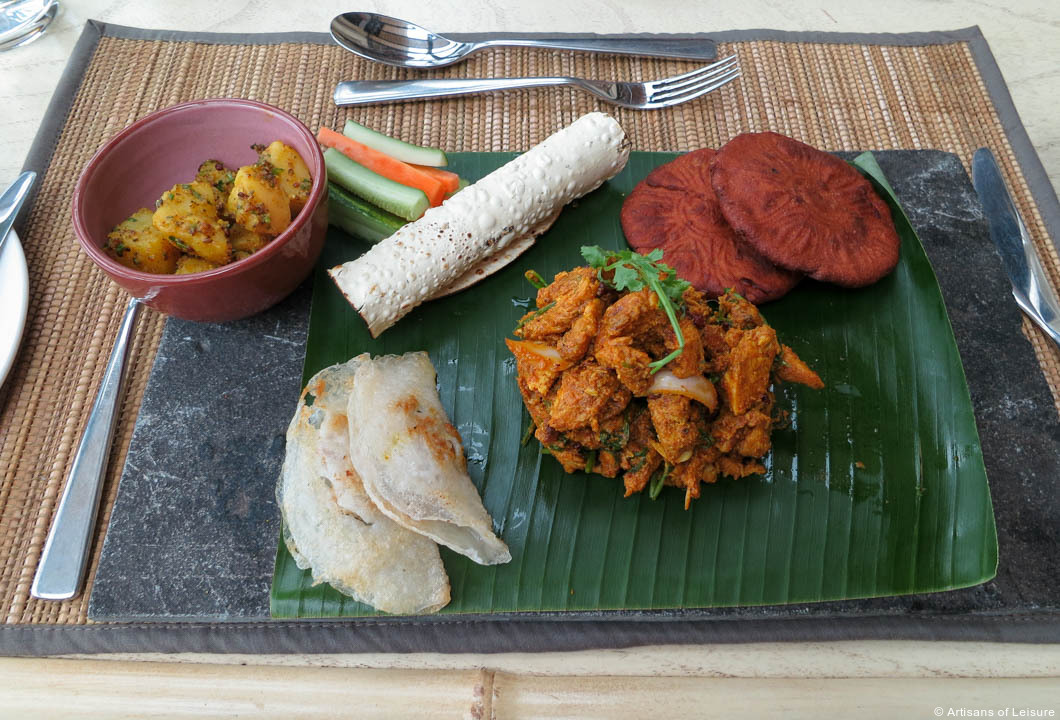 Some of the lodge buildings were constructed and decorated in the traditional style of the local tribes.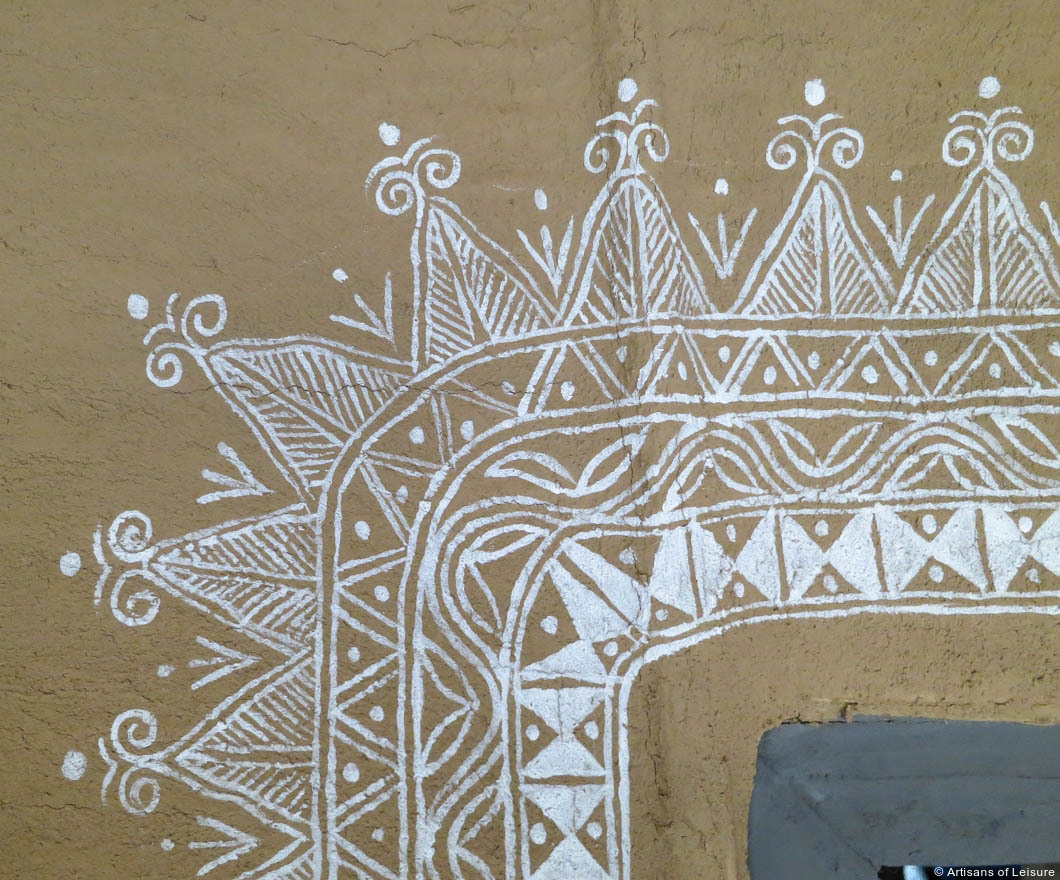 We took a safari to see wild one-horned rhinos in the area, including this mother rhino with her calf.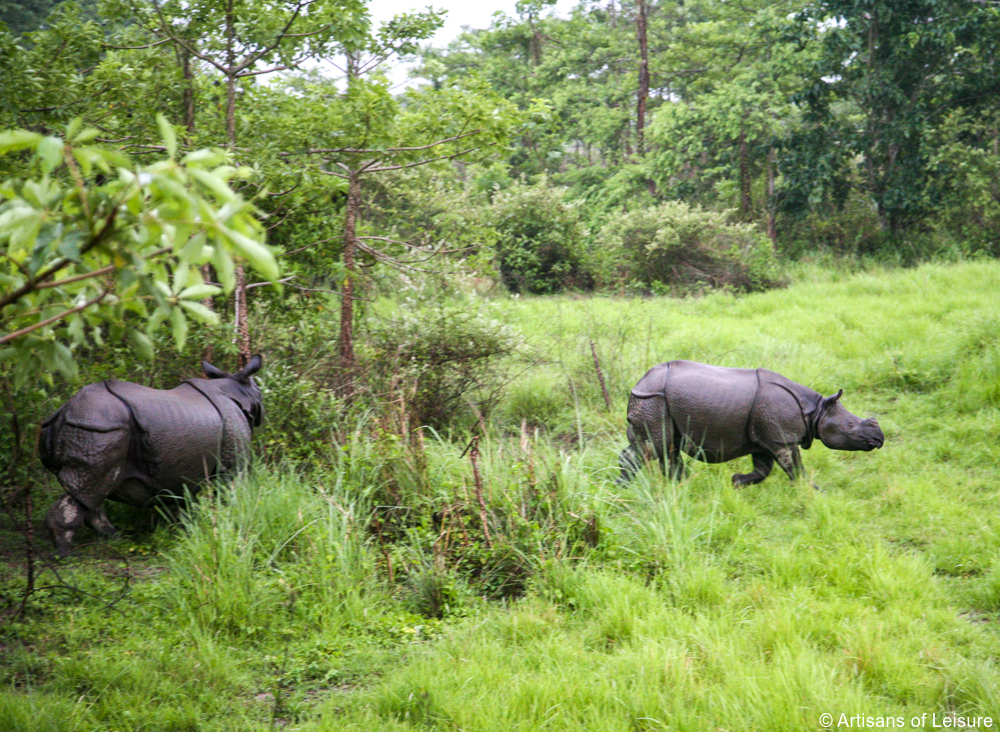 Interacting with elephants is a highlight of a stay in Chitwan, and we had the amazing opportunity to bathe an elephant in the Rapti River in front of the lodge.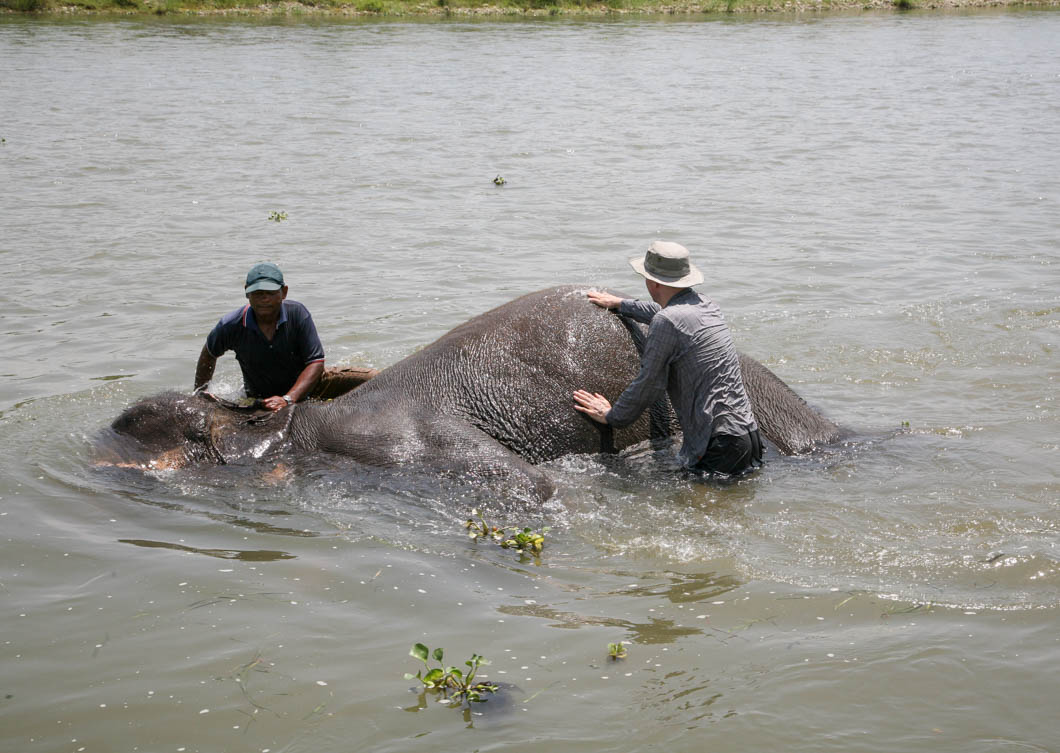 A typical breakfast at Meghauli Serai includes many options.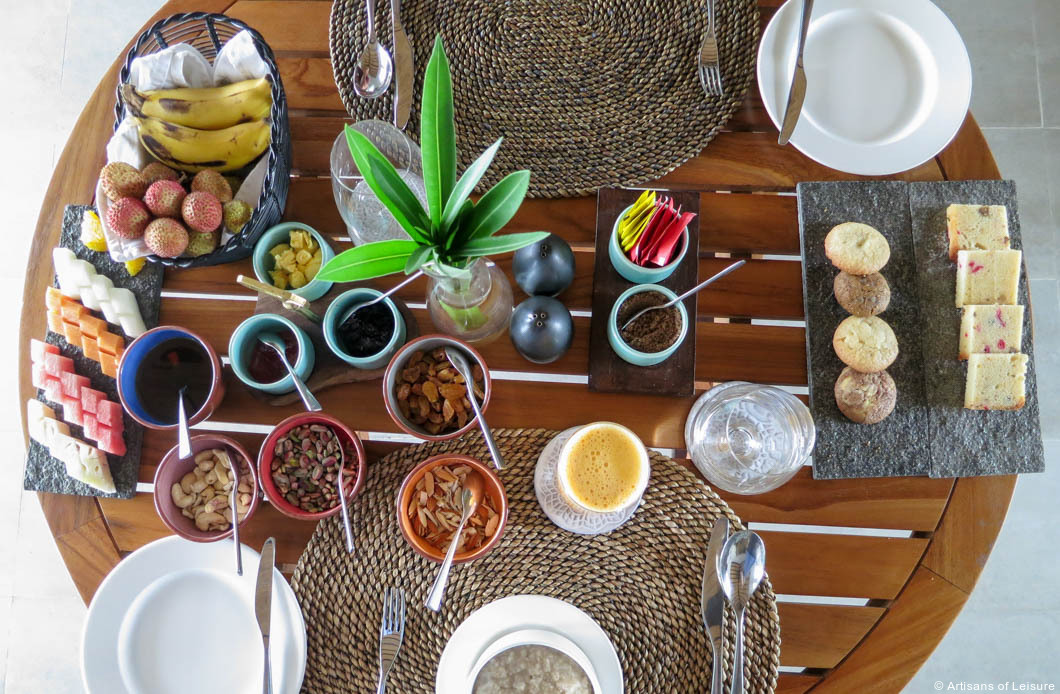 Jeep safaris are another incredible highlight of staying at the Taj Meghauli Serai. The guides and spotter were excellent, helping us discover dozens of bird species, as well as wild rhinos, sambars, crocodiles and many other animals. We didn't have the fortune to see a tiger, another of the iconic local species, but we hope to return for another chance.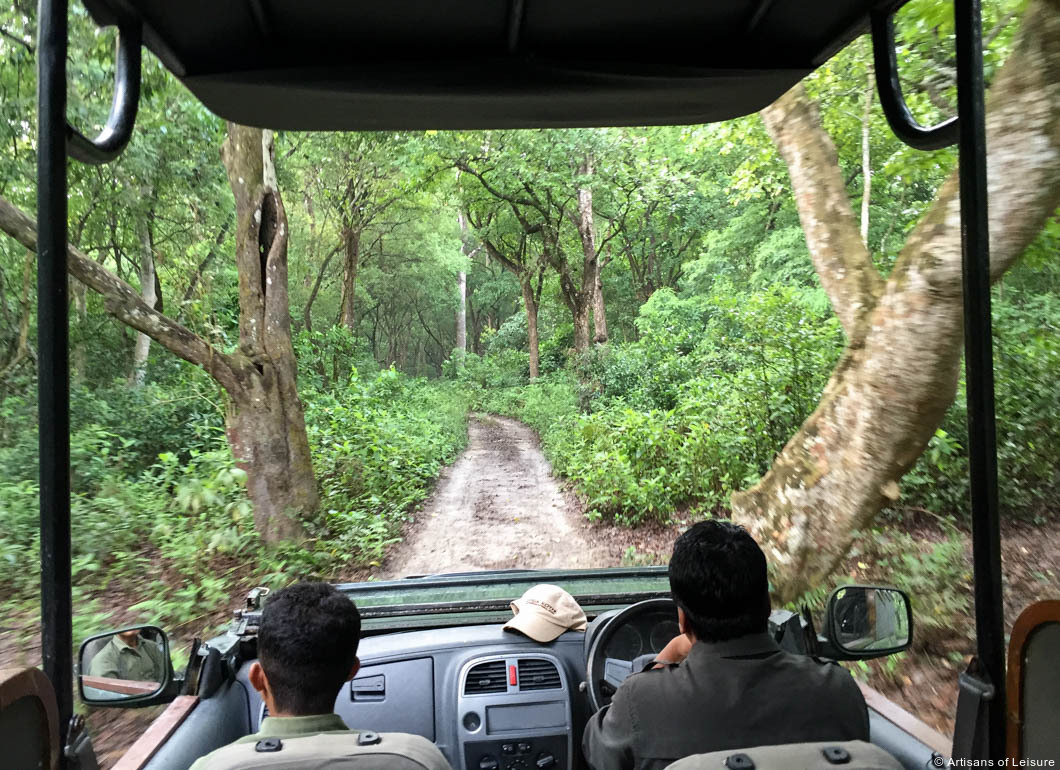 Seeing a hornbill was exciting. They are very large birds.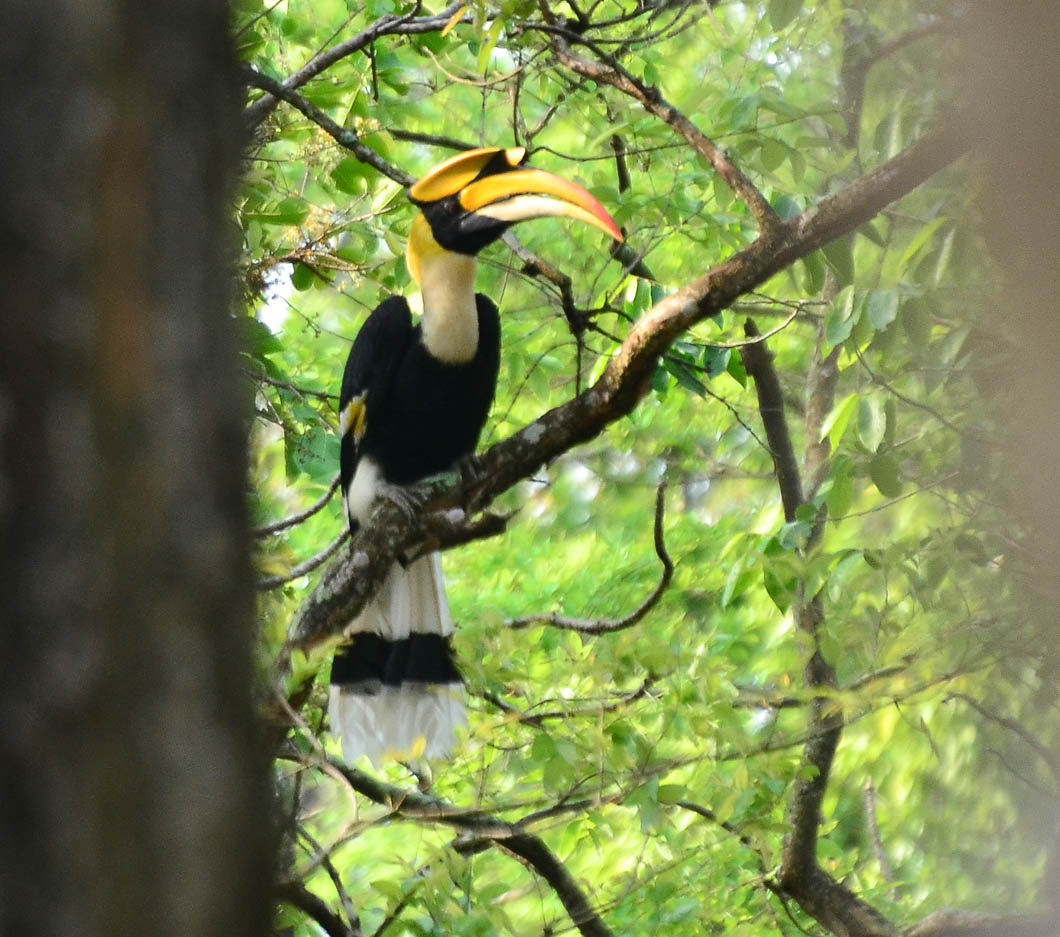 A wild boar and piglets wandered across the road in Chitwan.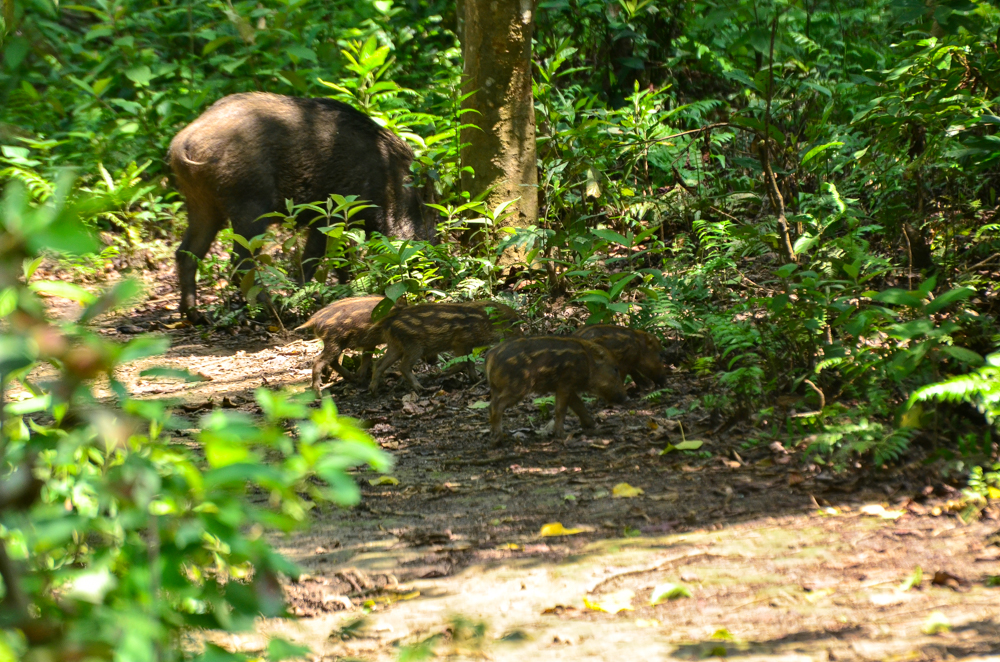 Even the insects are a sight to behold.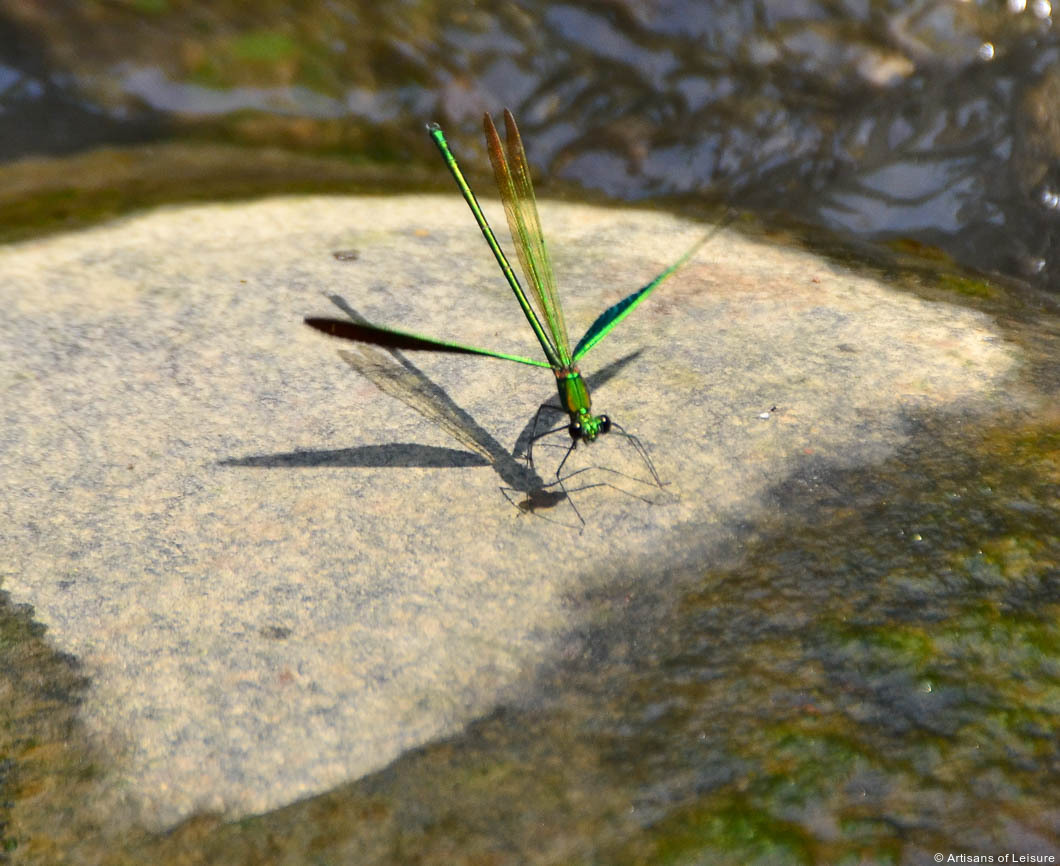 We had breakfast in the bush at Chitwan while spotting crocodiles and interesting birds in the nearby lake.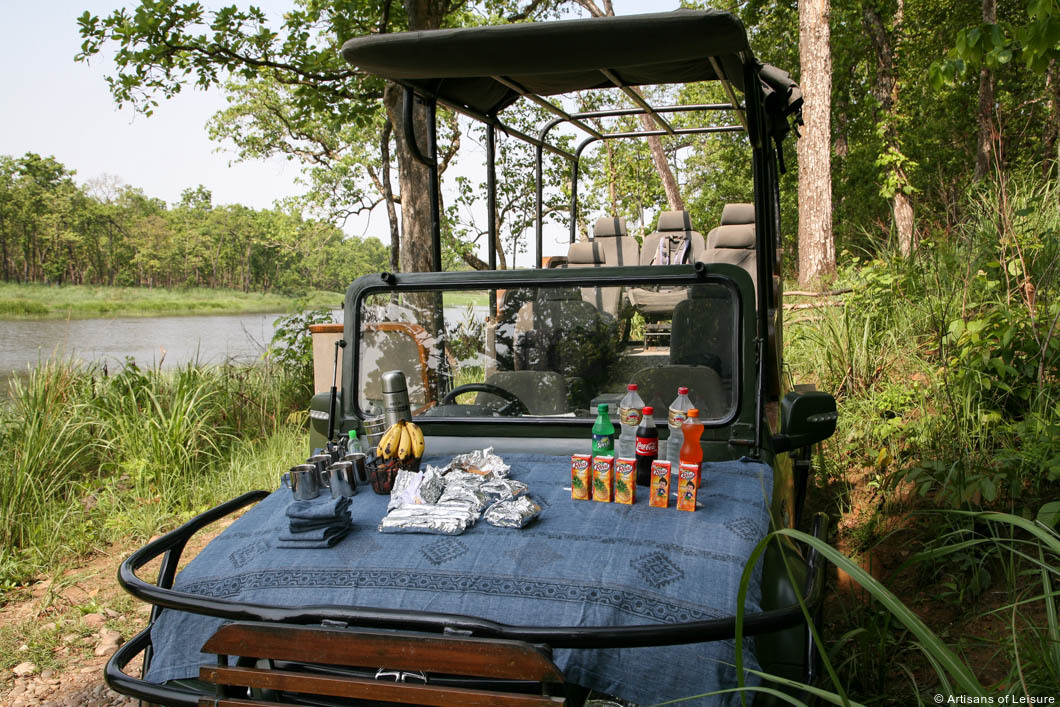 Next, we took a leisurely boat ride down the Rapti River. It was relaxing and beautiful. We saw a number of local people along the way fishing, farming and playing in the water.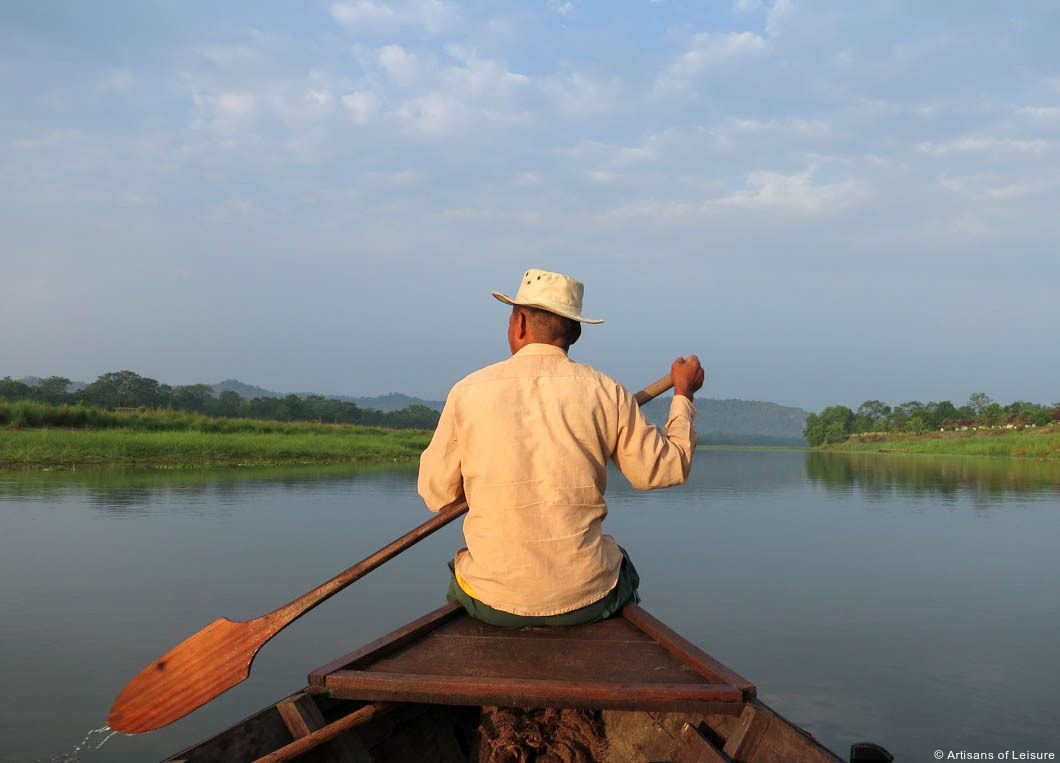 We had drinks and snacks while watching the sunset from a sandbar in the river.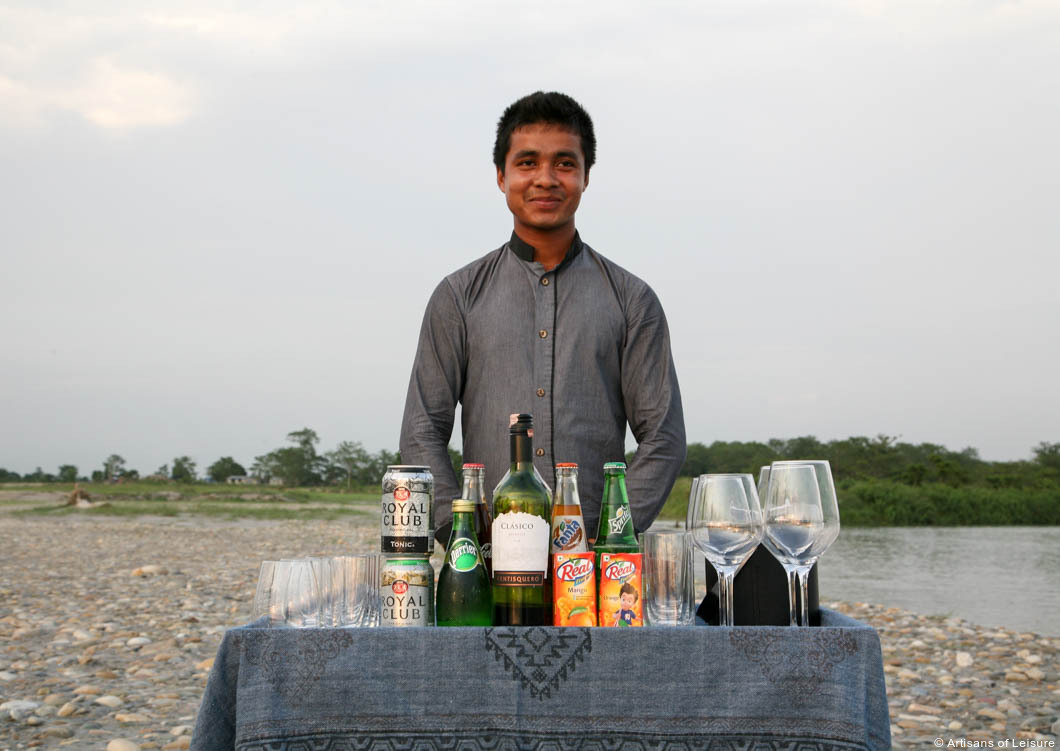 Flower decoration at Barahi Jungle Lodge, another of our preferred resorts near Chitwan National Park.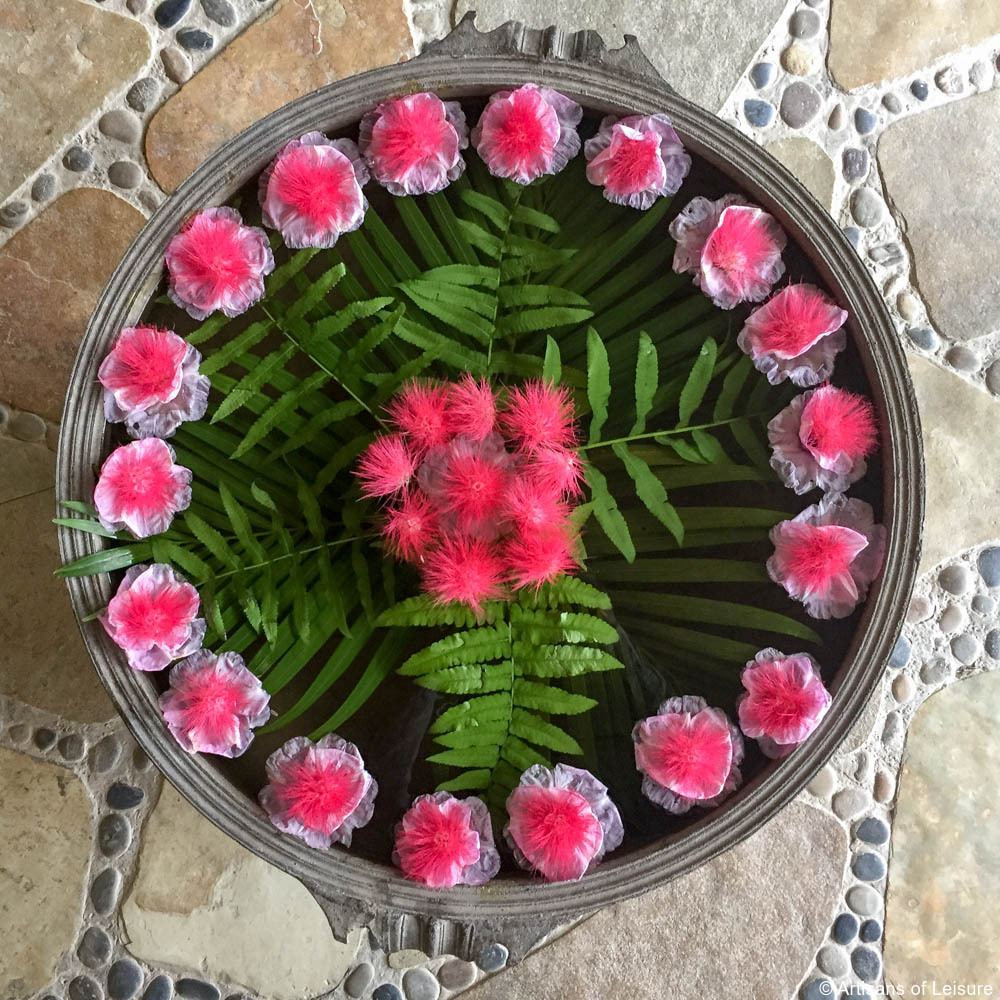 Children get a lift to school near Chitwan National Park.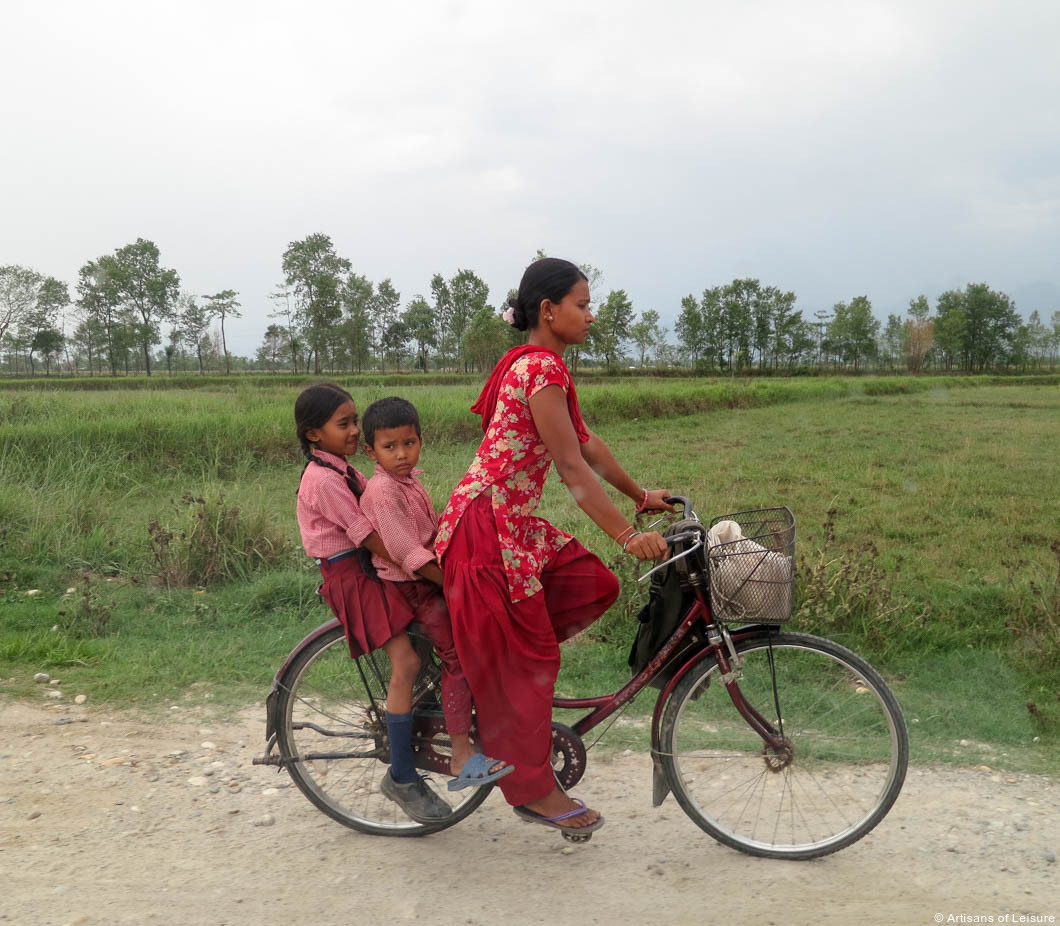 Next, we enjoyed a scenic transfer to Pokhara, a town in the foothills of the Himalayas, where we took a boat ride on Phewa Lake.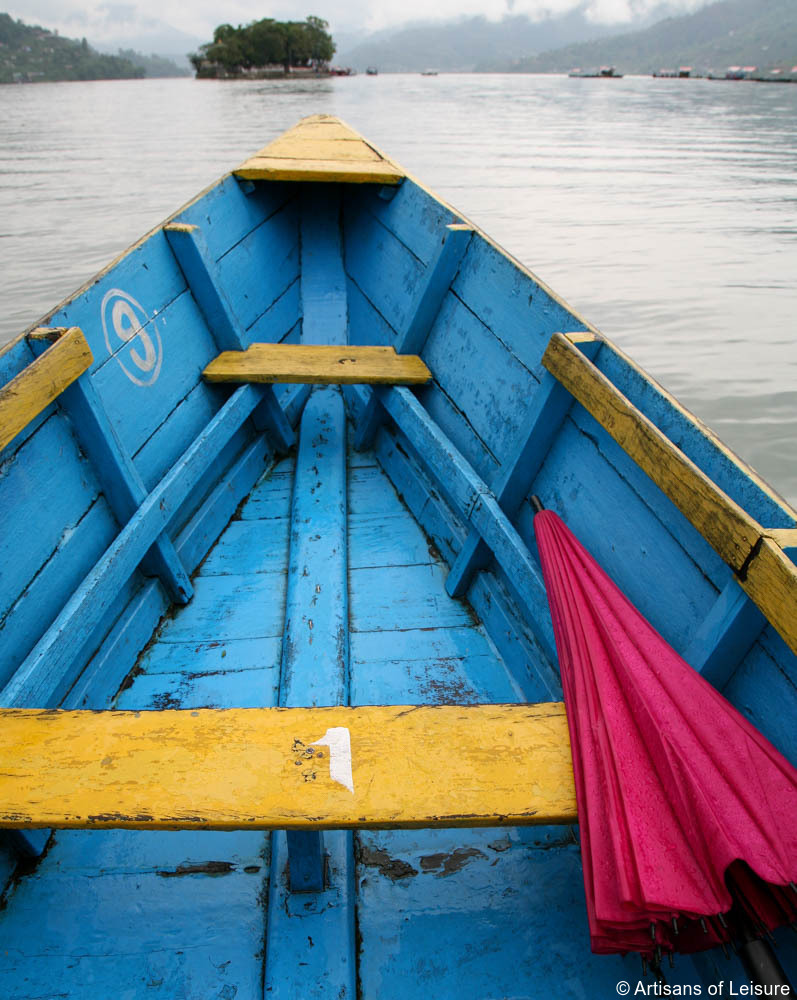 These young women were attending a wedding at one of the main temples in Pokhara.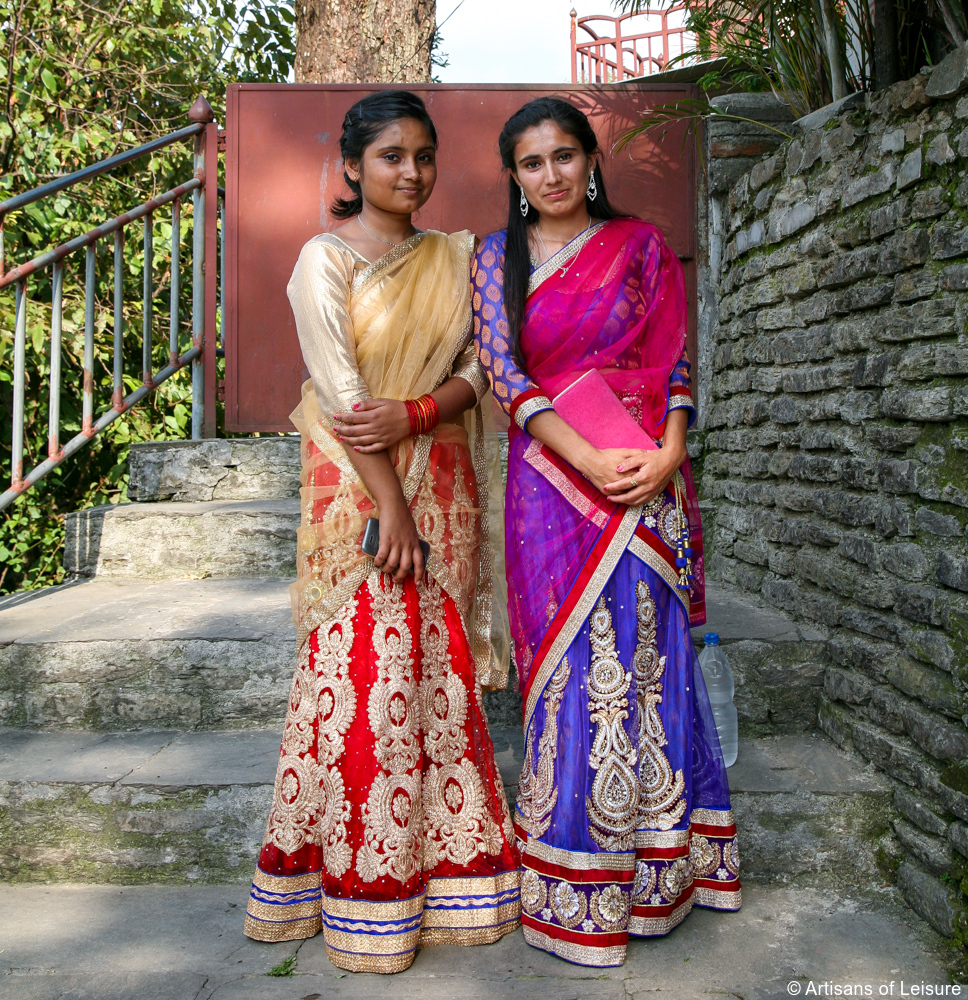 We enjoyed staying at Tiger Mountain Lodge, which is a collection of traditional Nepalese buildings on a forested hilltop outside Pokhara.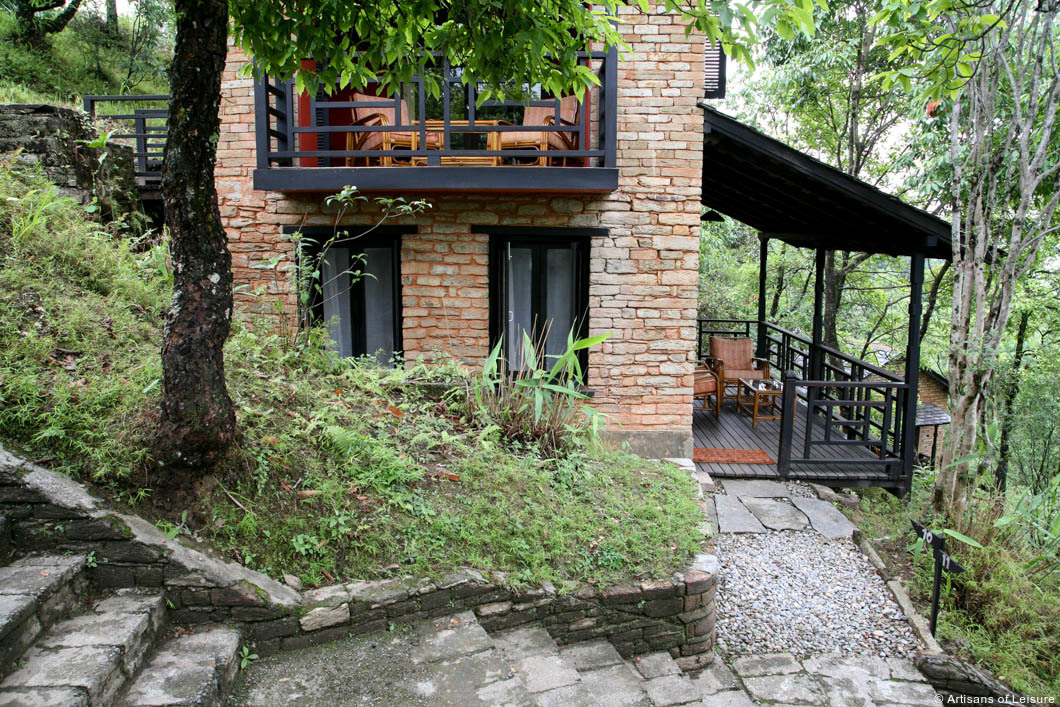 The terrace at Tiger Mountain Lodge has great views into the rural valley below.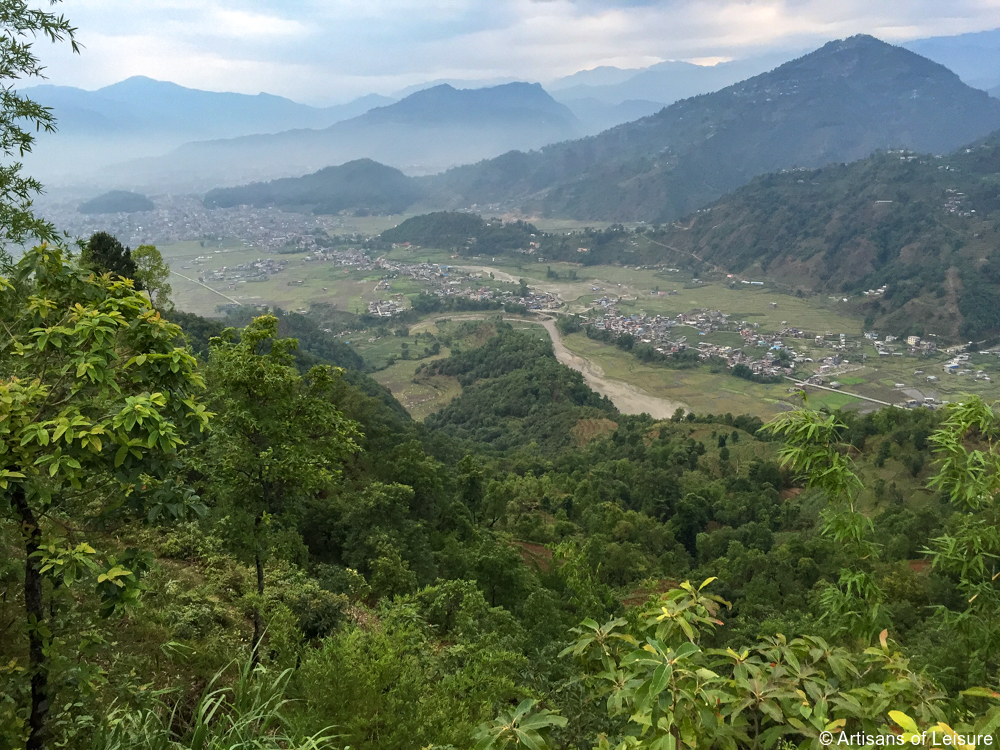 We enjoyed a wonderful hike with our private guide through the villages on the hillsides below Tiger Mountain Lodge. These young men were playing carrom, a popular game in Nepal.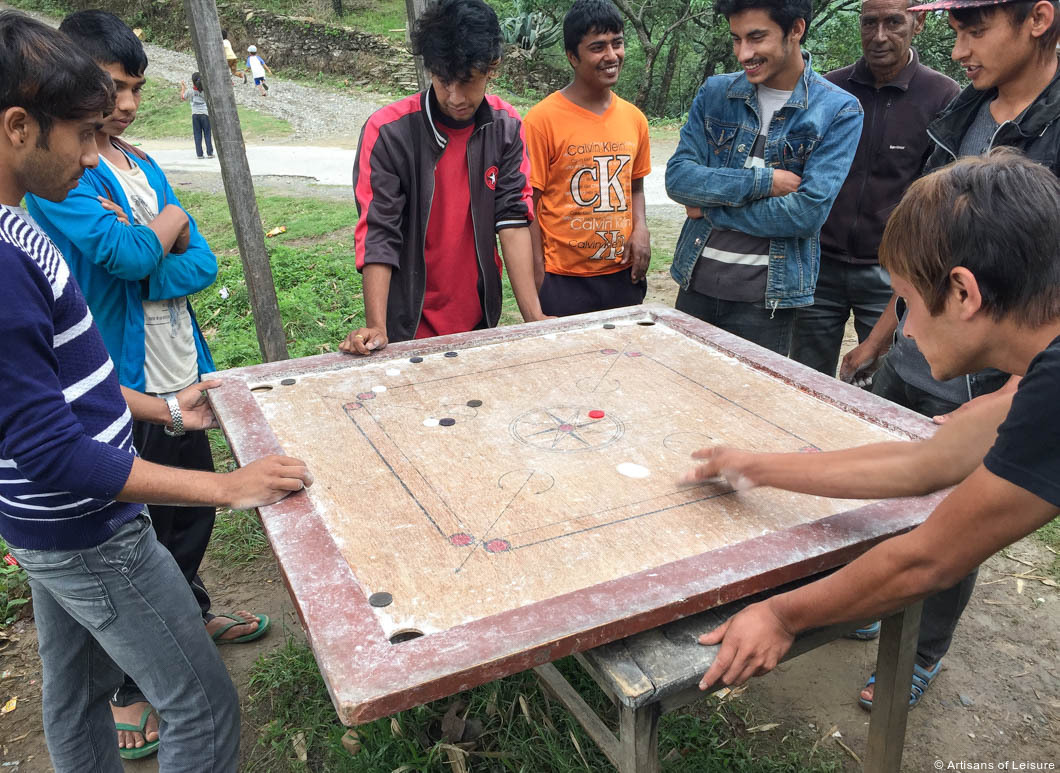 Lunch at Tiger Mountain Lodge included typical dishes such as dal, rice and potatoes.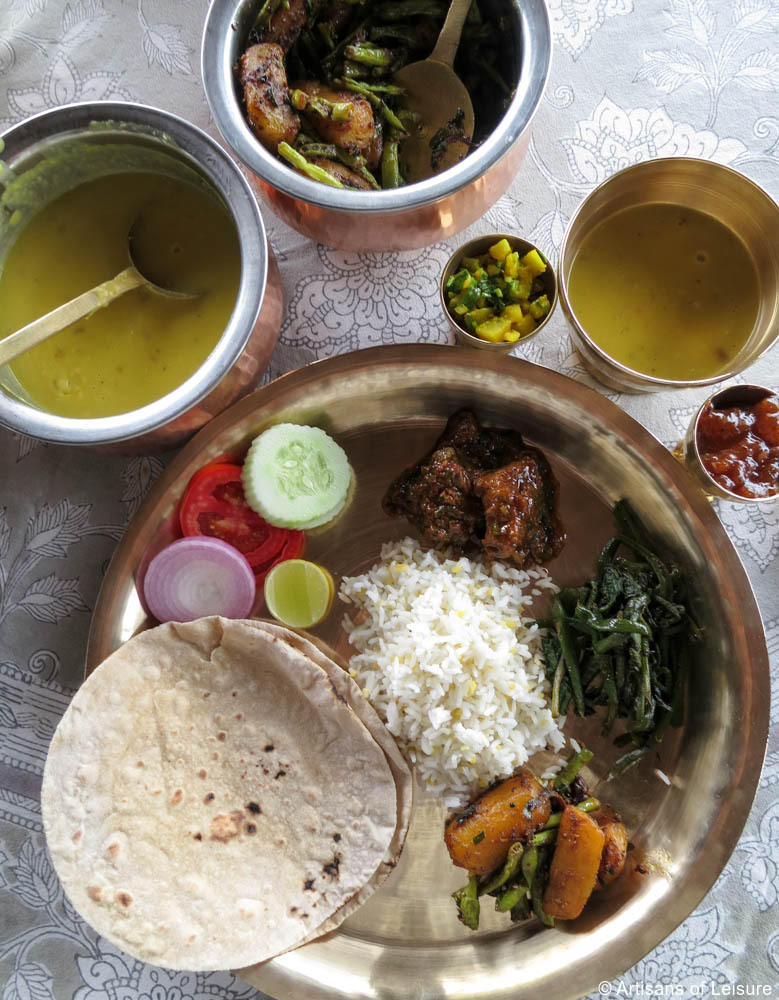 At dusk, the paths to the rooms at Tiger Mountain Lodge are lit with oil lamps.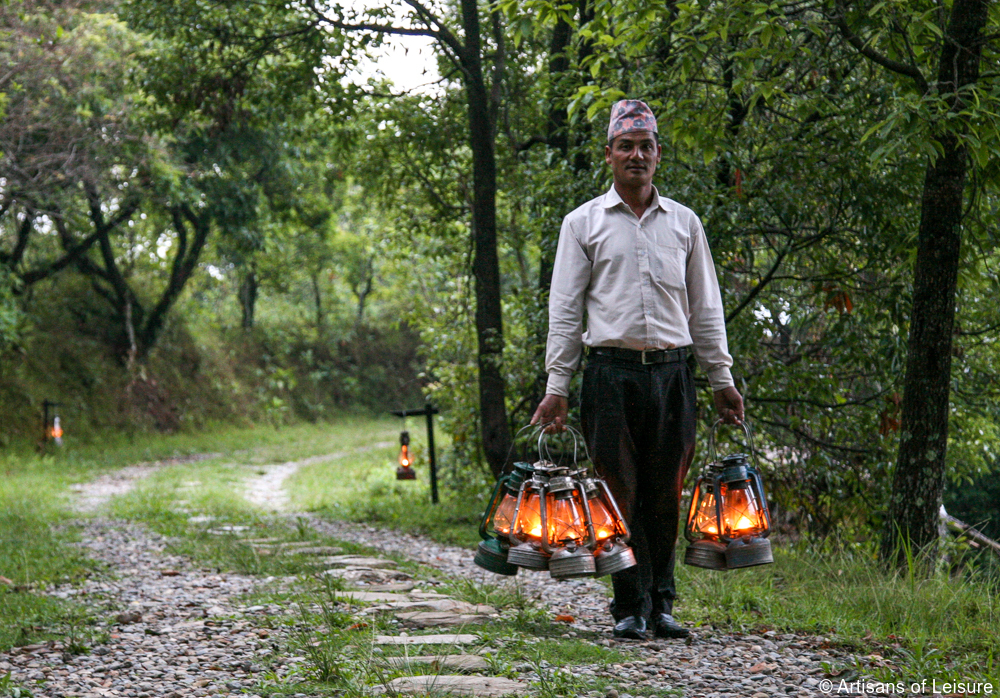 We also enjoyed a stay at The Pavilions Himalayas, a hotel in a rural valley outside Pokhara. We loved our huge villa, which had views of rice paddies and the steep mountains surrounding the area.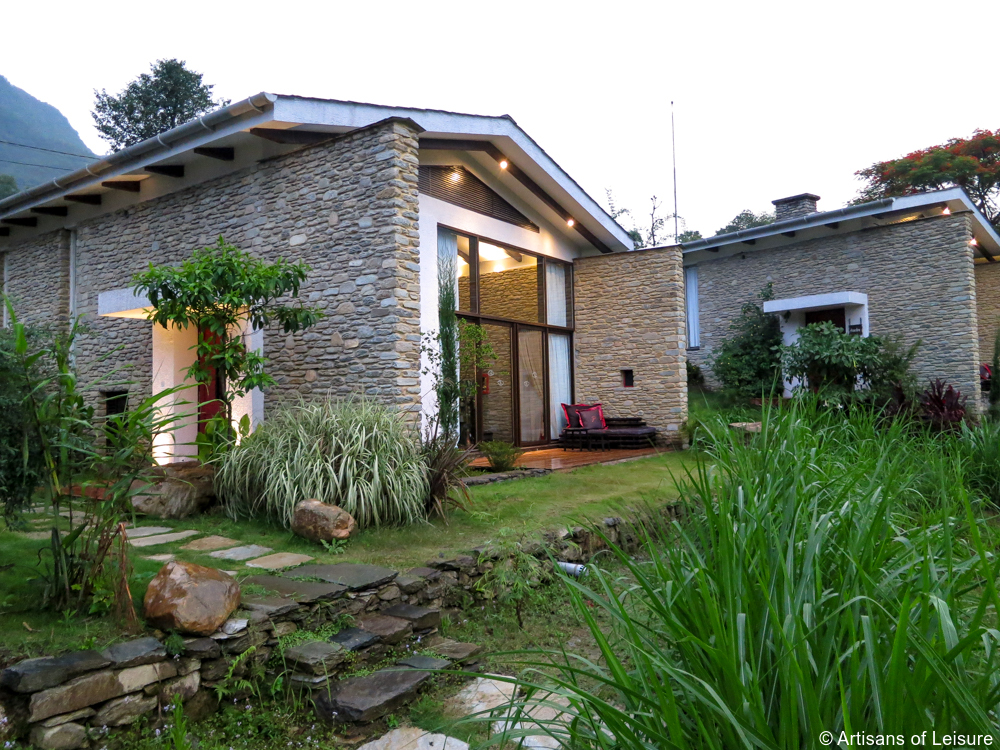 After Pokhara, we returned to the Kathmandu Valley to tour Bhaktapur, another former royal capital with lots of atmosphere. This shop specializes in brass and copper housewares.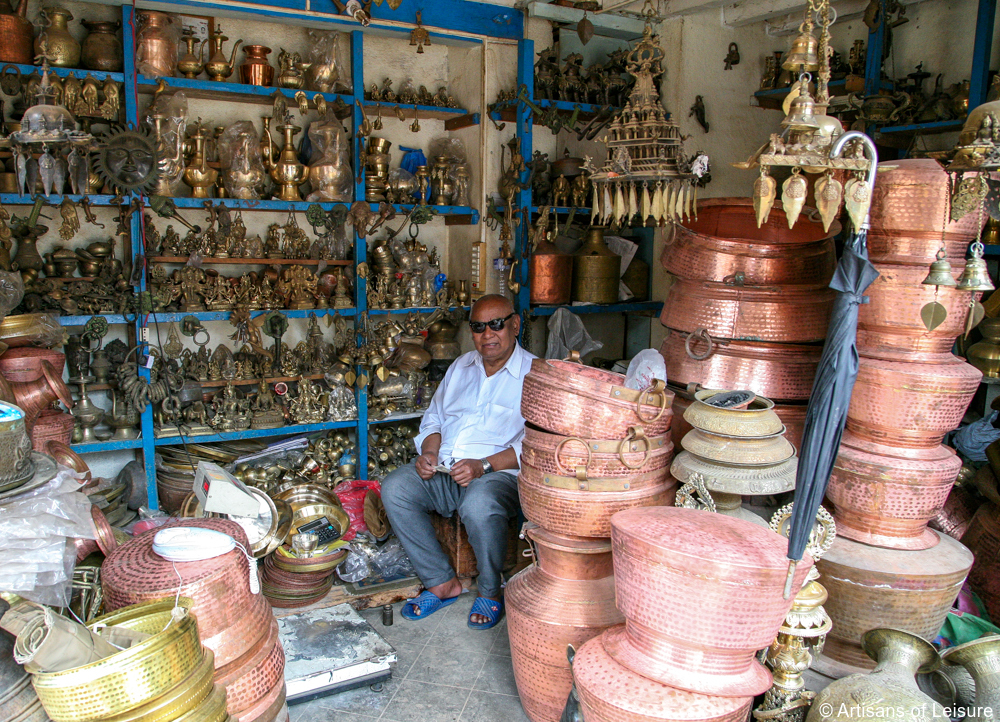 Nyatapola Temple in Bhaktapur was completed in the 18th century and is considered the tallest temple in Nepal. Stone sculptures of temple guardians line the staircase.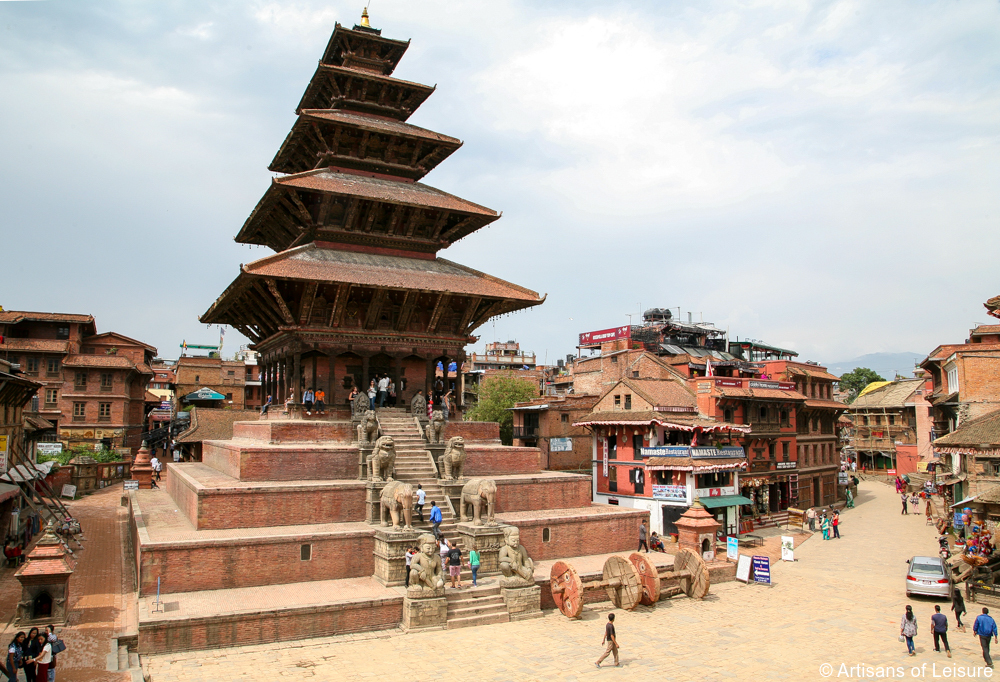 These Nepalese ladies relaxed in their usual spot in Bhaktapur.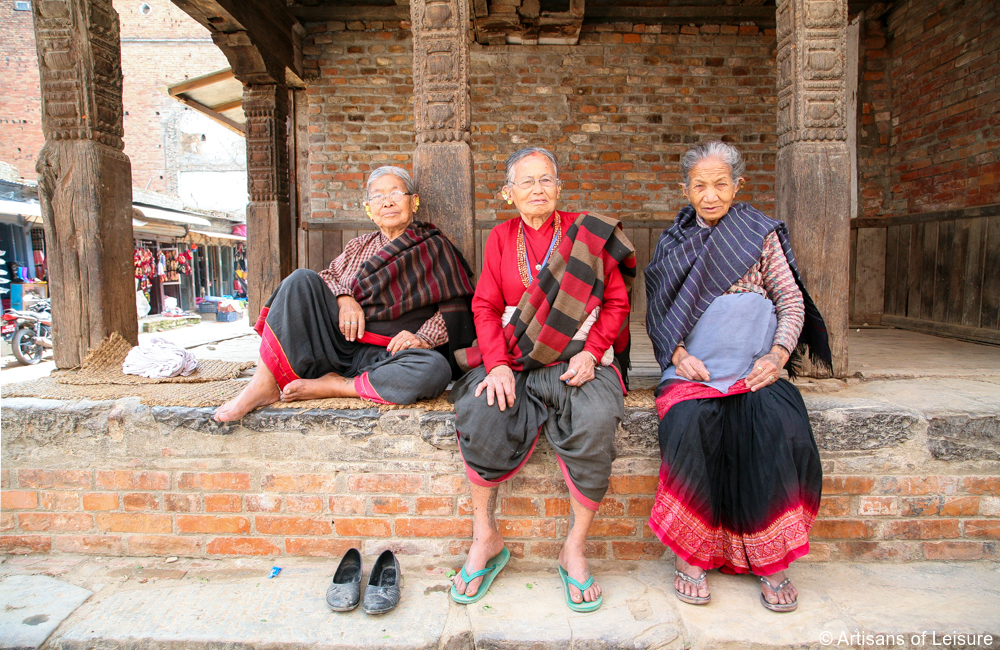 Bhaktapur is known for ceramics. We watched artisans crafting various objects, which were then placed in "pottery square" to dry in the sun.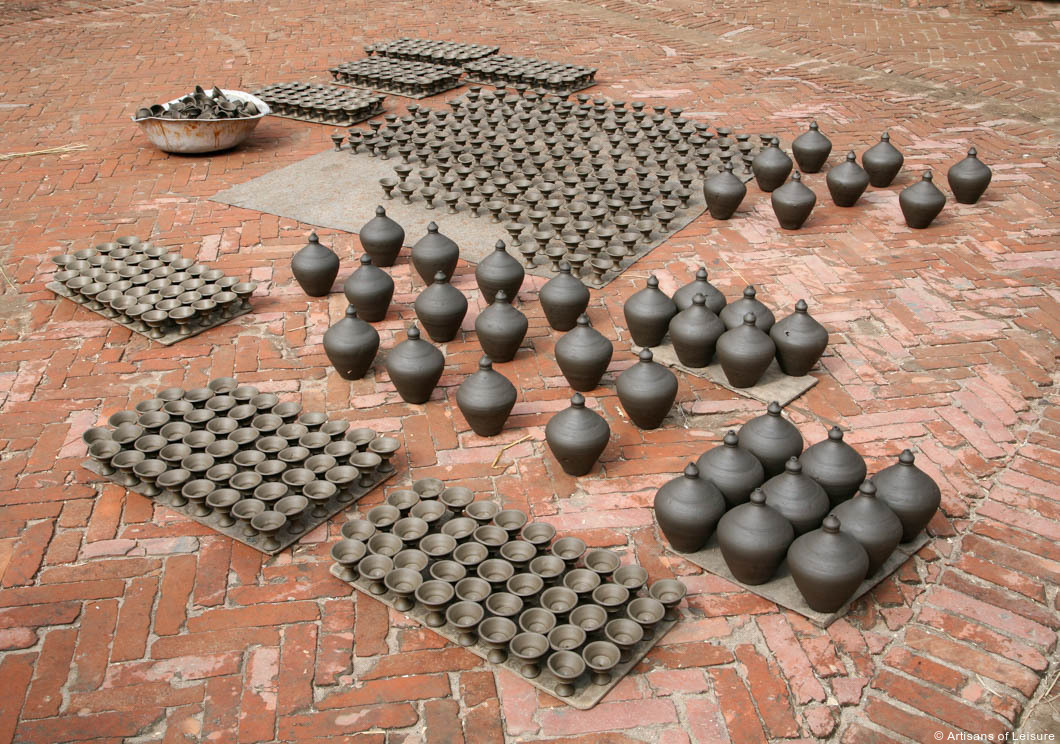 Next, we visiting Pashupatinath Temple, the most sacred Hindu temple in Nepal. It's built along a tributary of the Ganges River, and the steps leading down to the water are used for cremations.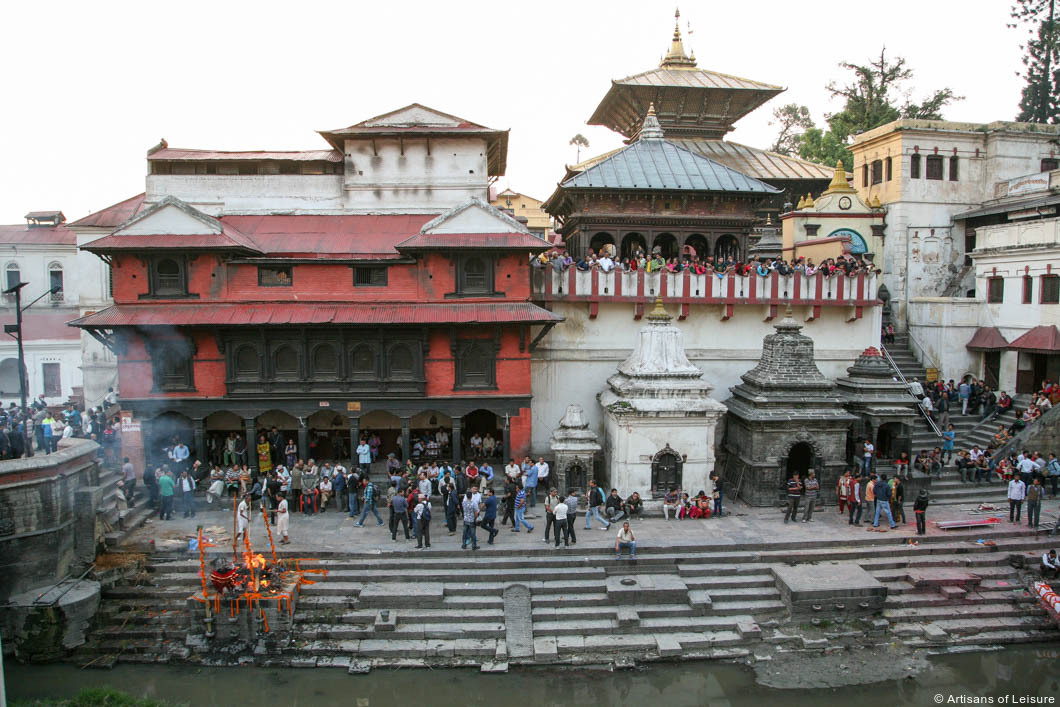 Holy men frequent Pashupatinath.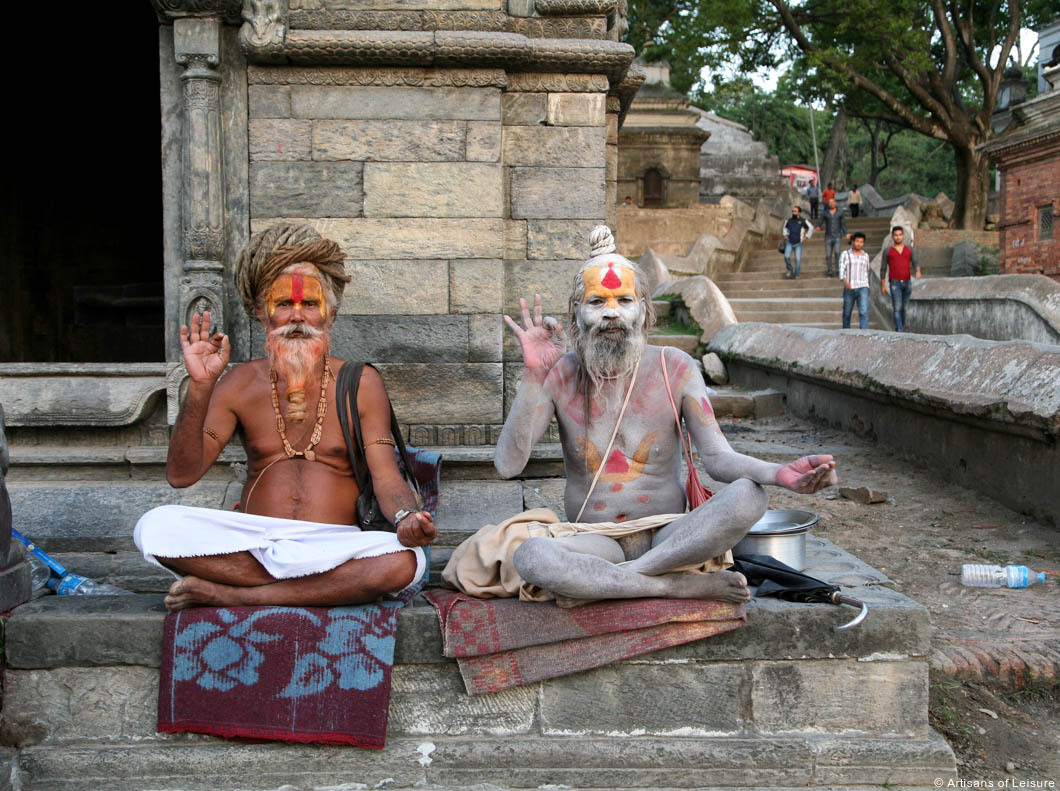 We ended our Nepal journey at Dwarika's Resort Dhulikhel, a beautiful resort in the hills. An ideal place to wind down, the resort has a spa and pool, as well as extensive activities, such as yoga sessions, ceramics classes, painting lessons, consultations with an Ayurvedic doctor, tours of the on-site farm and hikes in the hills.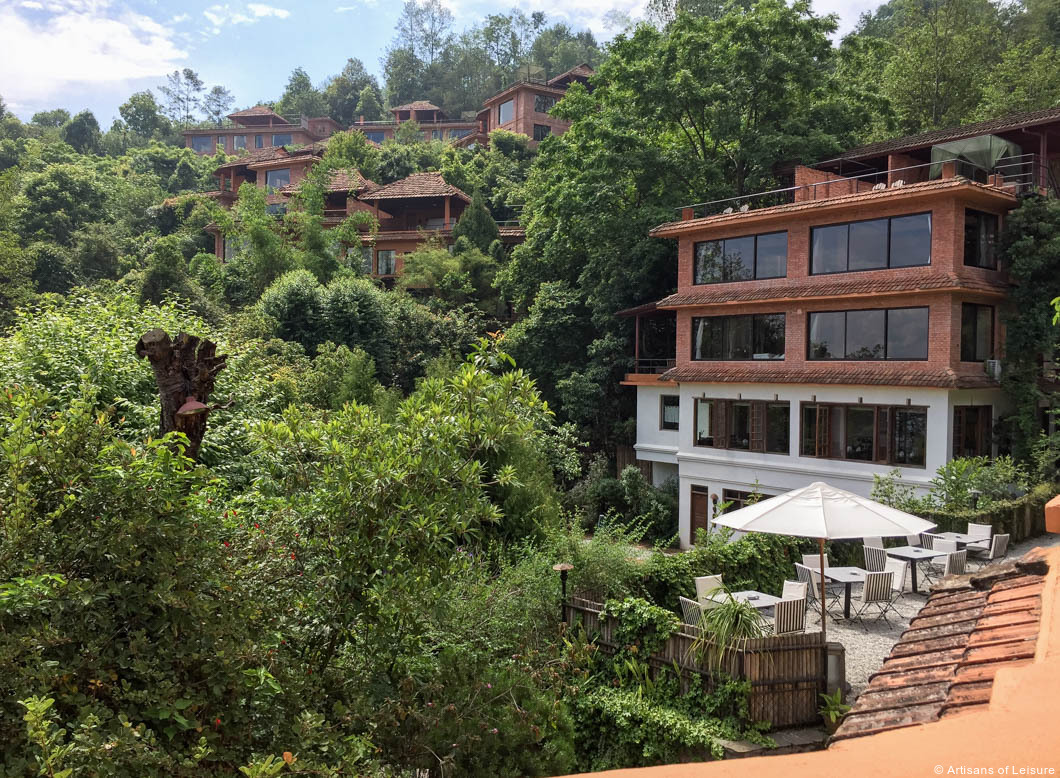 Our suite at Dwarika's was enormous. This is our rooftop deck with day bed and views of the Himalayas.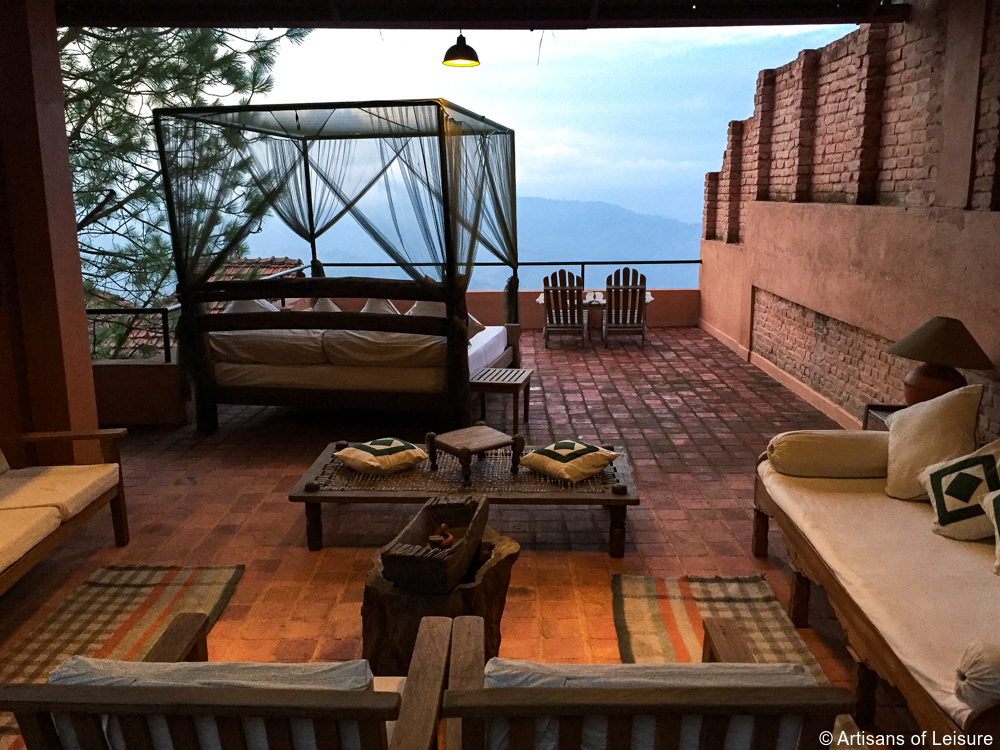 We enjoyed a private yoga class and a chakra meditation session.
A few of the herbs and other ingredients used in Ayurvedic treatments were displayed at the entrance to the spa.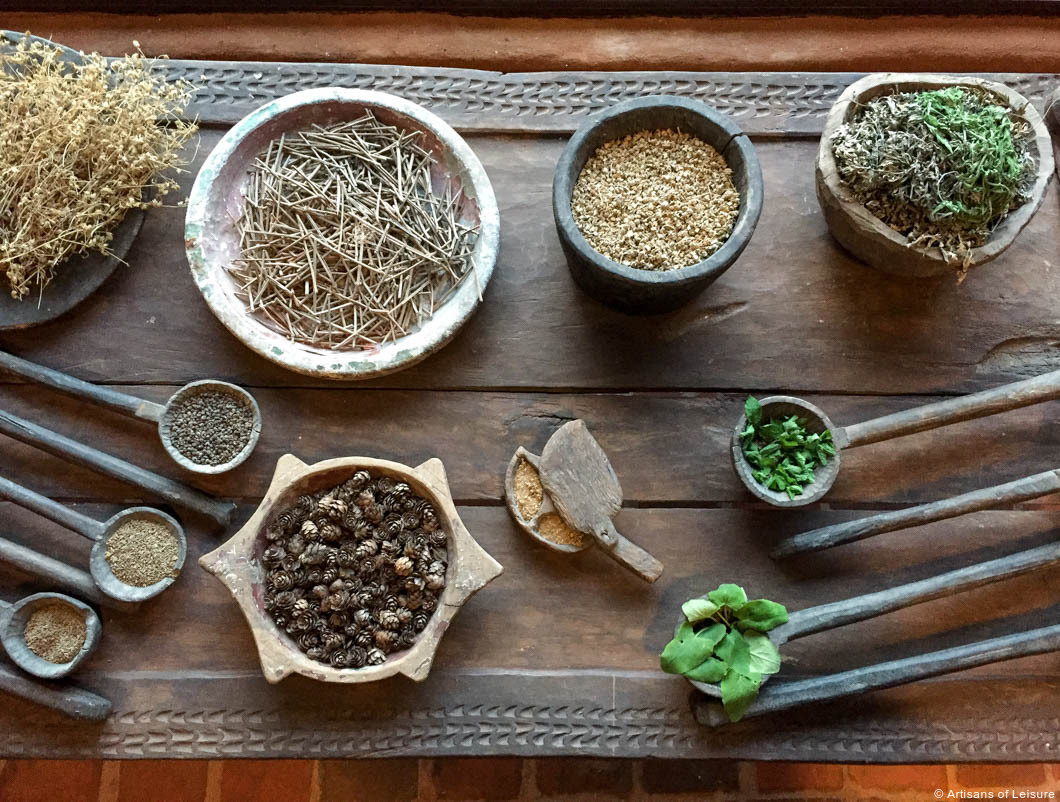 The pool at Dwarika's Resort Dhulikhel has views of the Himalayas and the valleys below.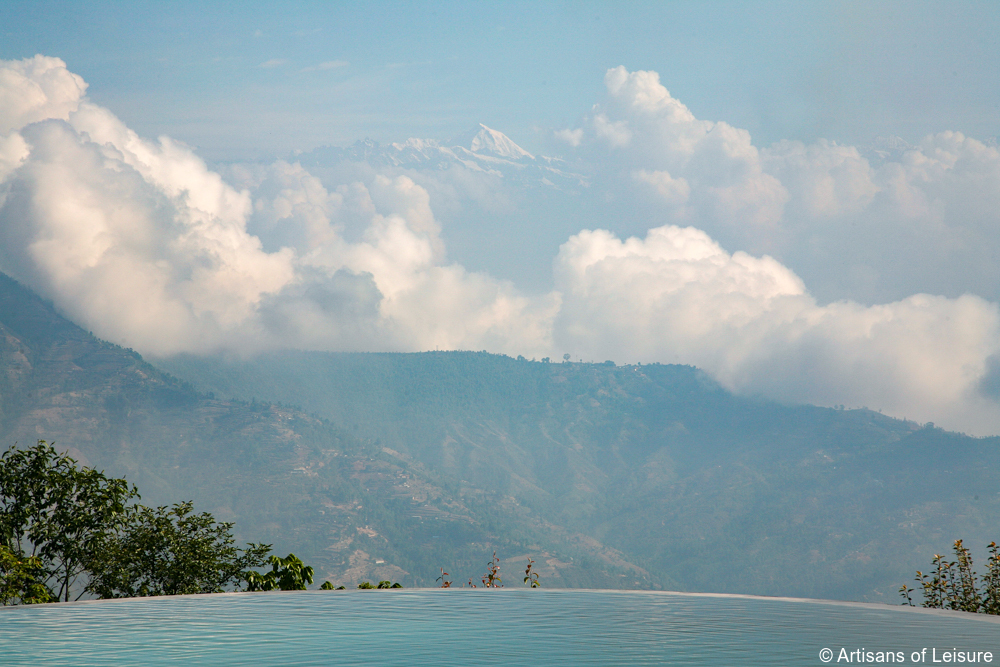 Contact us to start planning an amazing and unforgettable private Nepal tour.
Tags: Asia, Asia tours, Bhaktapur, Buddhism, Chitwan National Park, crafts, culture, hiking, Himalayas, Hinduism, Kathmandu, Kathmandu tours, markets, meditation, Mount Everest, Patan, Pokhara, safari, scenic flights, shopping, temples, Tibetan, trekking, UNESCO, wildlife, yoga