May 4, 2017
An Interview with Ashley Isaacs Ganz on Japan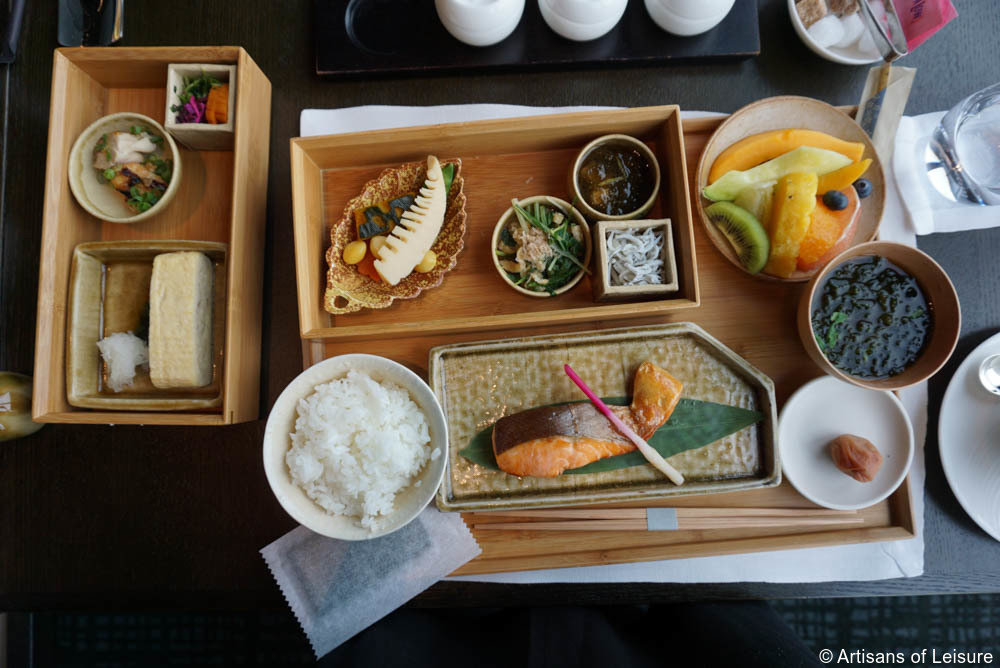 Artisans of Leisure founder and CEO Ashley Isaacs Ganz is recognized as one of the world's leading Japan travel experts. Read more about some of her favorite places she visited and experiences she had on her most recent visit to Japan.
Q: You used to live in Japan and have traveled extensively throughout the country. What took you back this time?
I wanted to return to some of my favorite places so that my sons (ages 8 and 10) could experience Japan in a relaxed yet immersive way.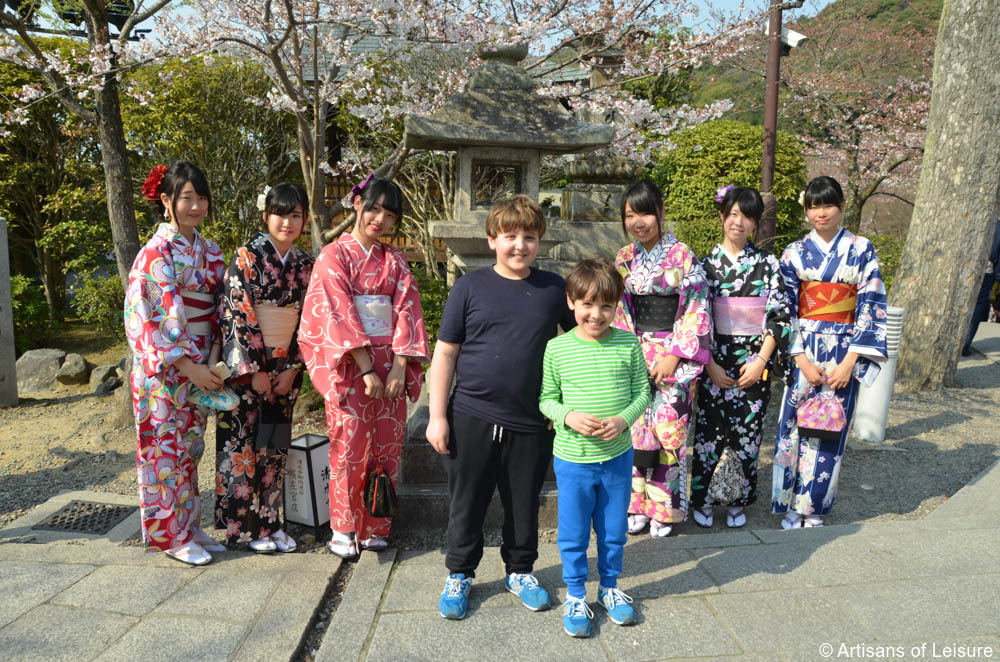 Q: Where did you visit in Japan?
This trip focused mainly on places that I've been to many times, such as Tokyo and Kyoto.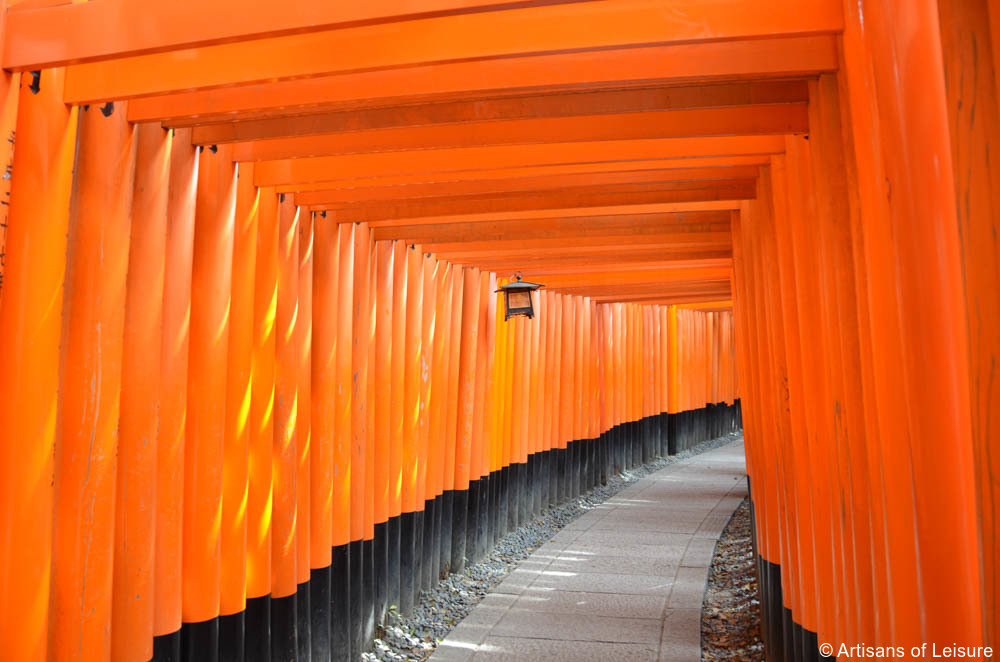 Q: What do you like to do in Tokyo?
I used to live near Tokyo, so for me it's about exploring favorite neighborhoods…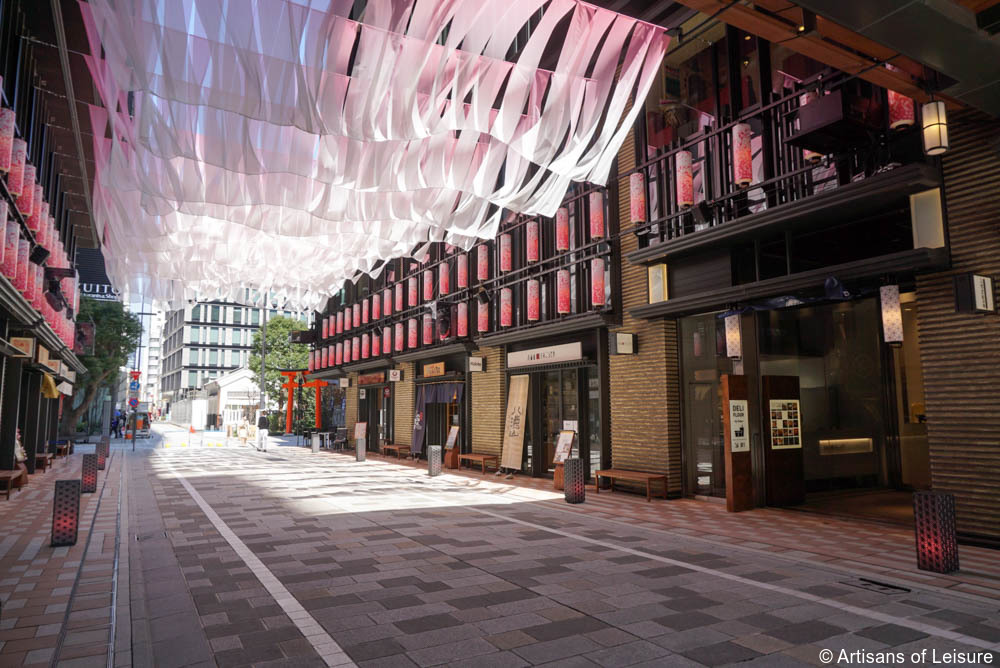 …to see what's new–the city is so dynamic and constantly changing.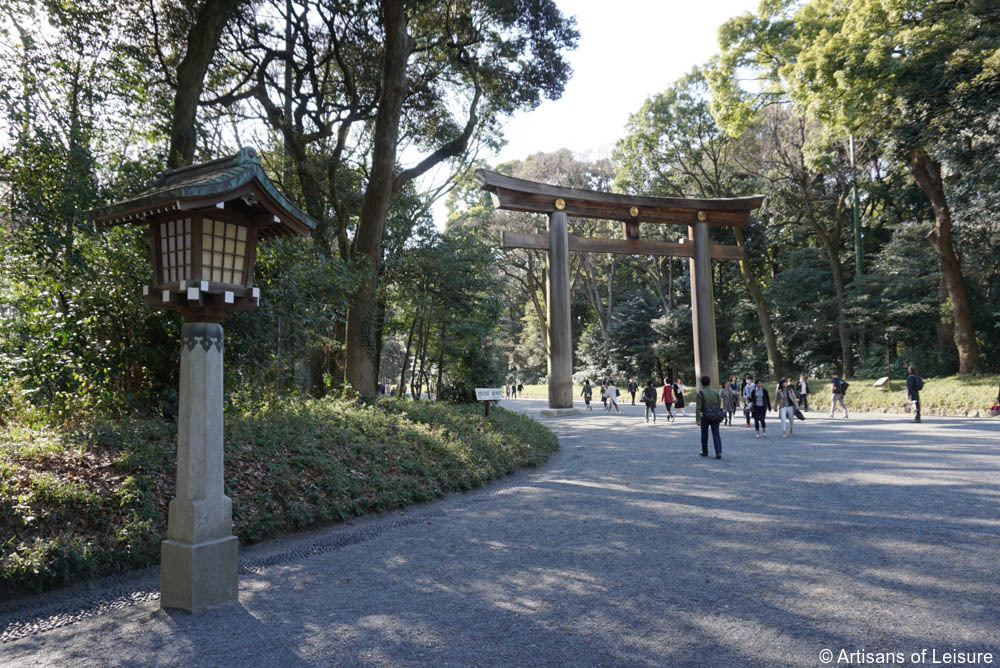 I also love to visit Tokyo's important temples and shrines to observe centuries-old traditions taking place.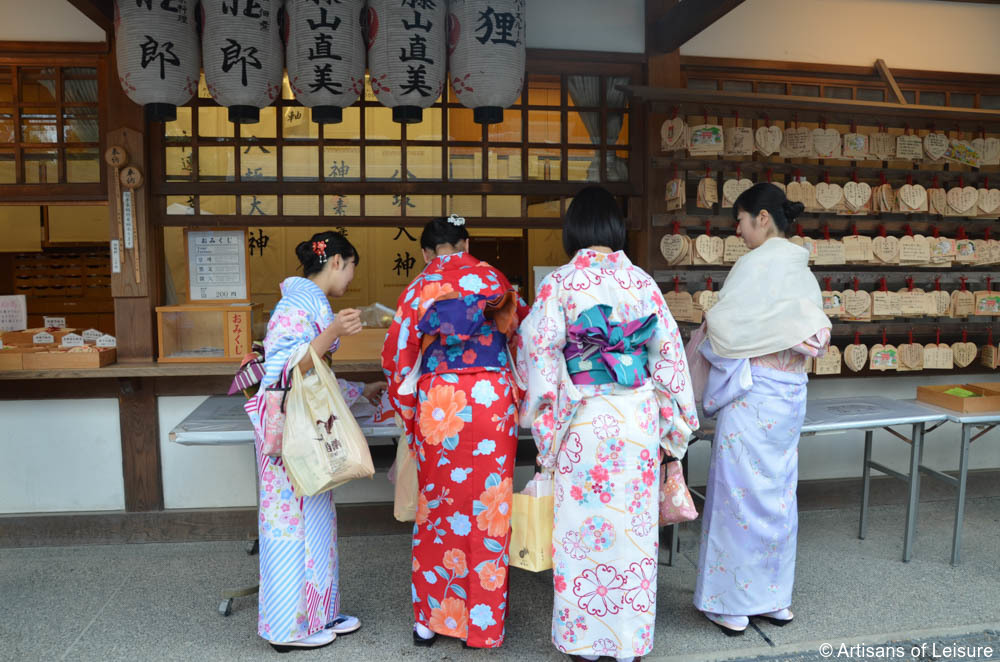 Tokyo also has amazing markets that I love to browse, including monthly flea markets at temples, department store food halls, Tsukiji fish market, the kitchenware market, and more.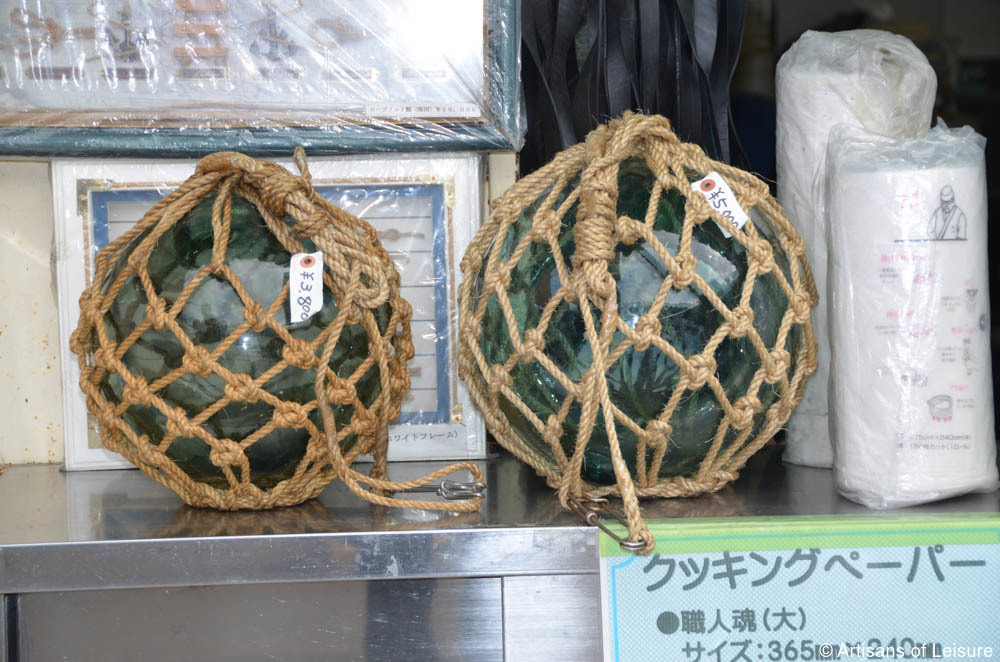 I also love to visit the city's many specialty shops that have been around for centuries…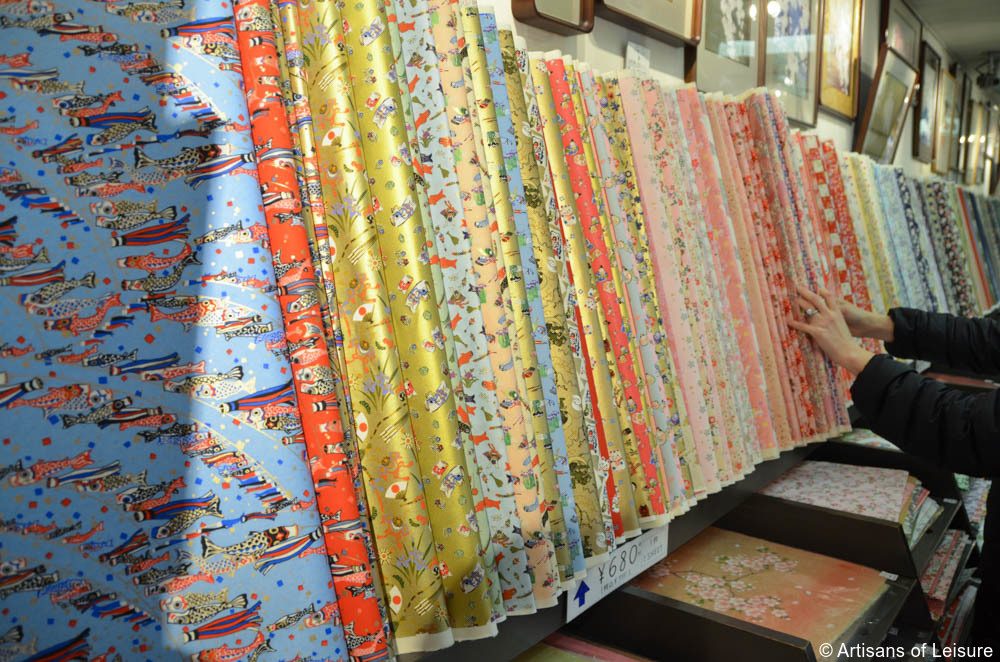 …and, of course, to eat incredible Japanese food along the way, including items that are hard to find outside of Japan.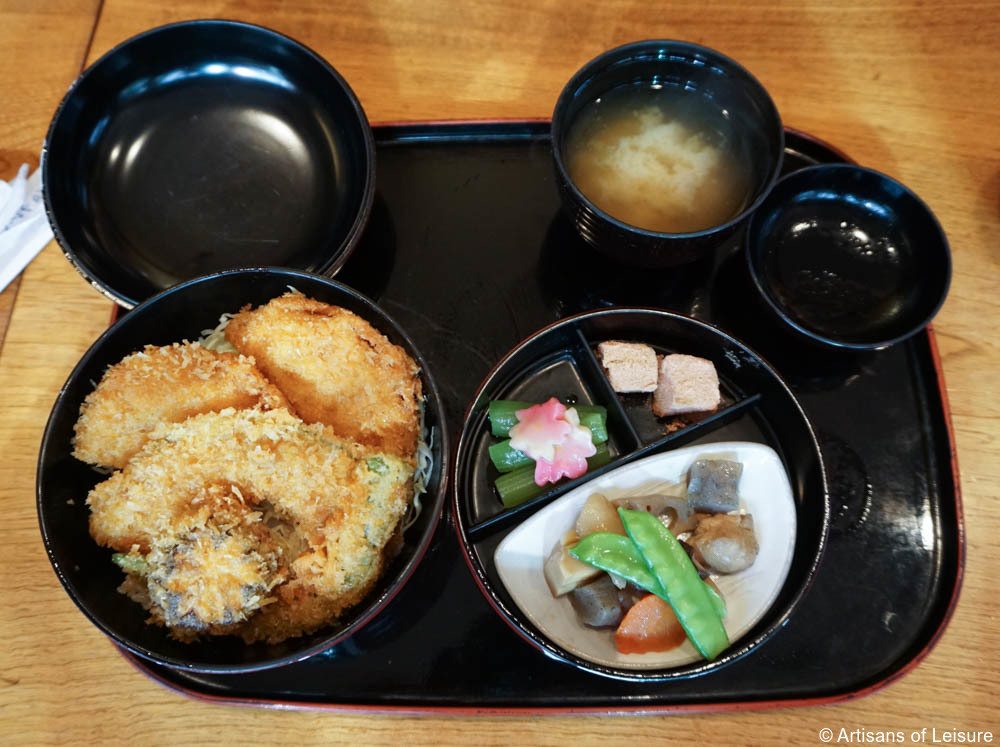 Q: Did you visit any new destinations on this trip?
I've visited many pilgrimage destinations in Japan over the years, but I had never been to Koya-san (Mount Koya).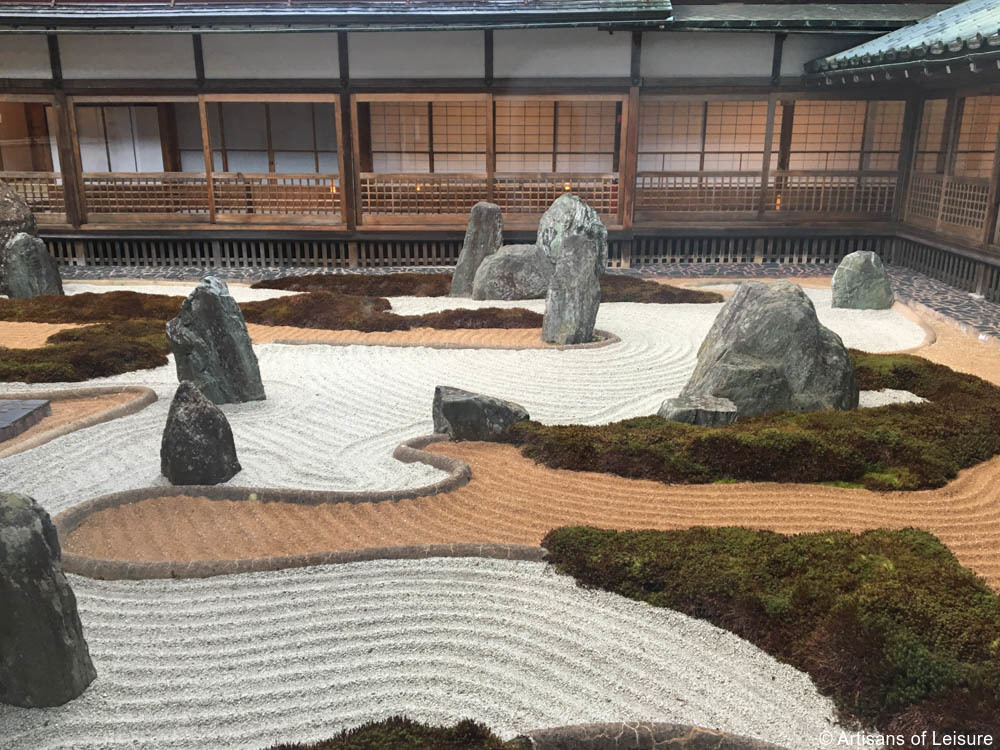 On this trip, we spent a night at a Buddhist temple on Koya-san.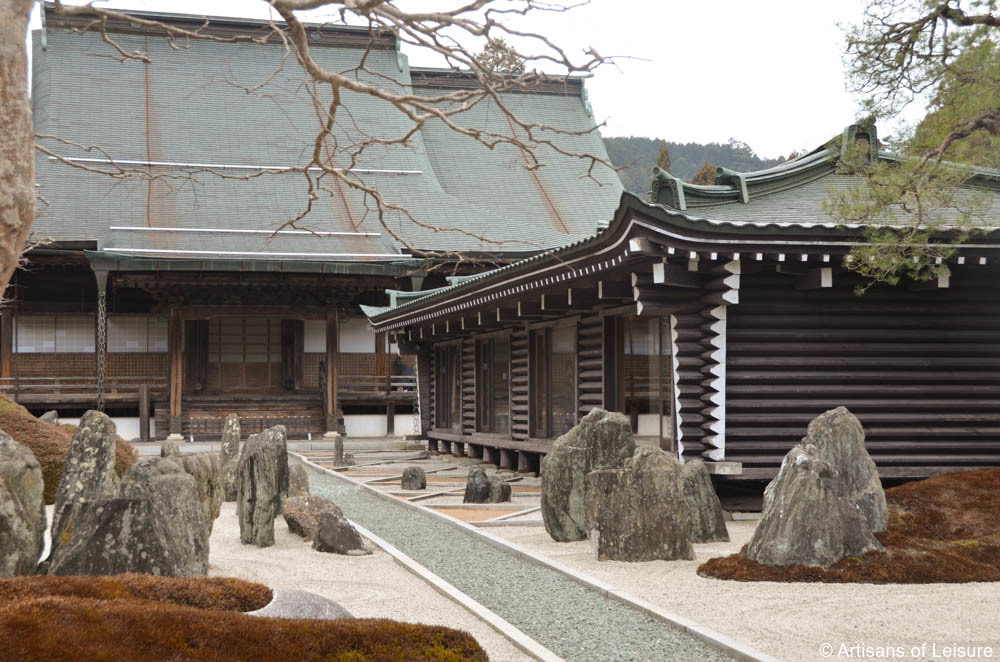 Exploring sacred Koya-san and its many, many Buddhist temples and the ancient and revered cemetery in the forest was extremely moving and memorable.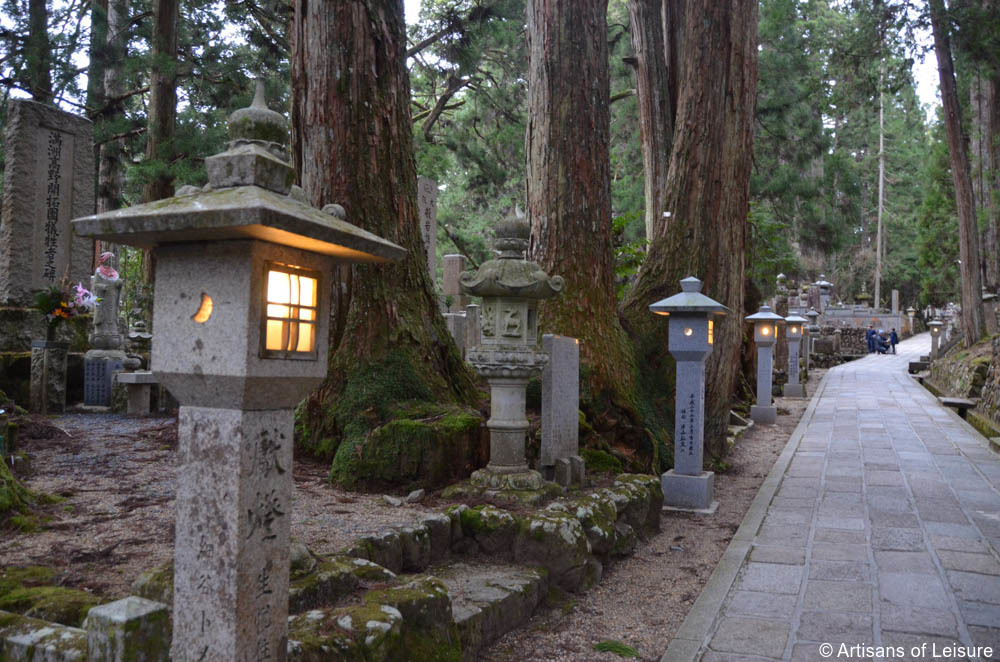 One of my sons' favorite activities – one that they are still talking about – was joining the monks at the temple at 5:00am during their morning chanting. It made quite an impression on them.
Q: What were some other activities that your kids enjoyed the most?
Japan is an amazing family destination. My kids love Japan and are already asking when we can go back.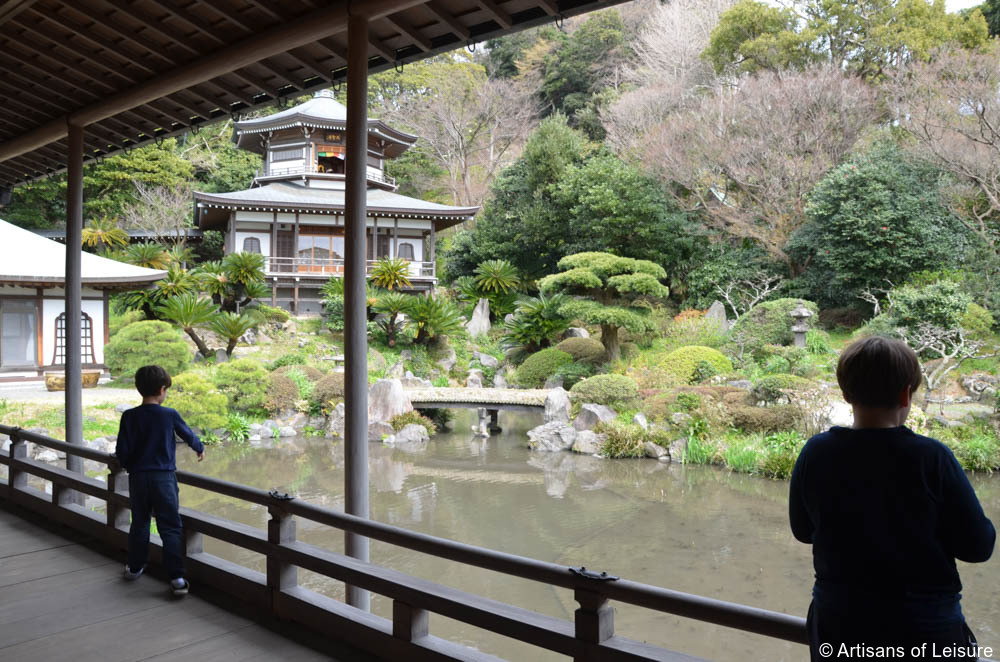 They loved learning to make sushi themselves…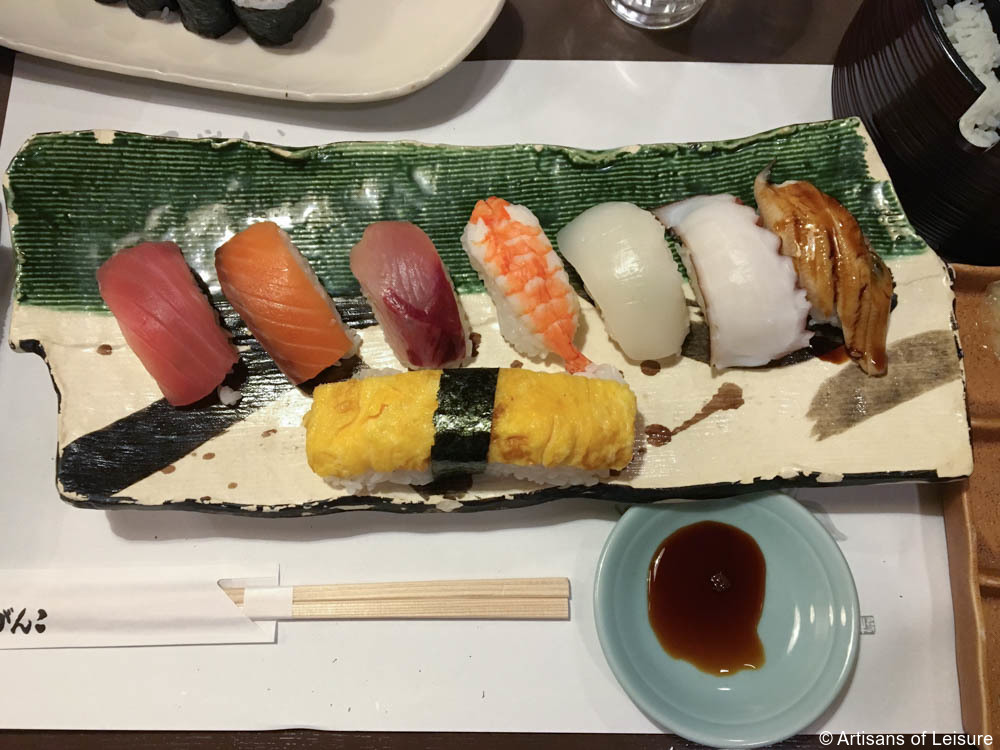 …riding up to the top of Tokyo Skytree…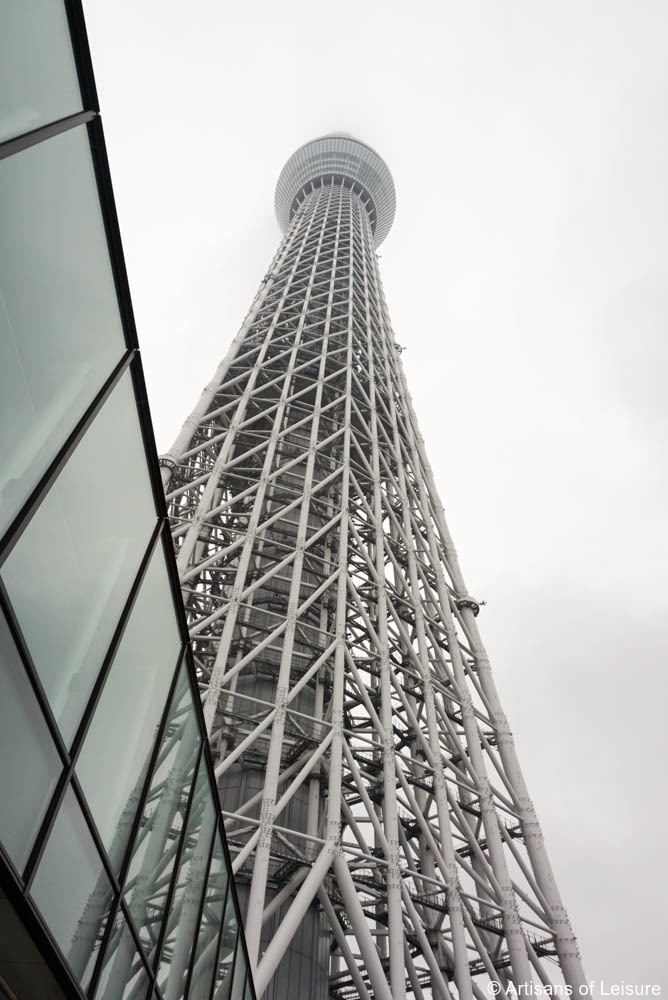 …and touring the Ghibli Museum–they are big Miyazaki fans.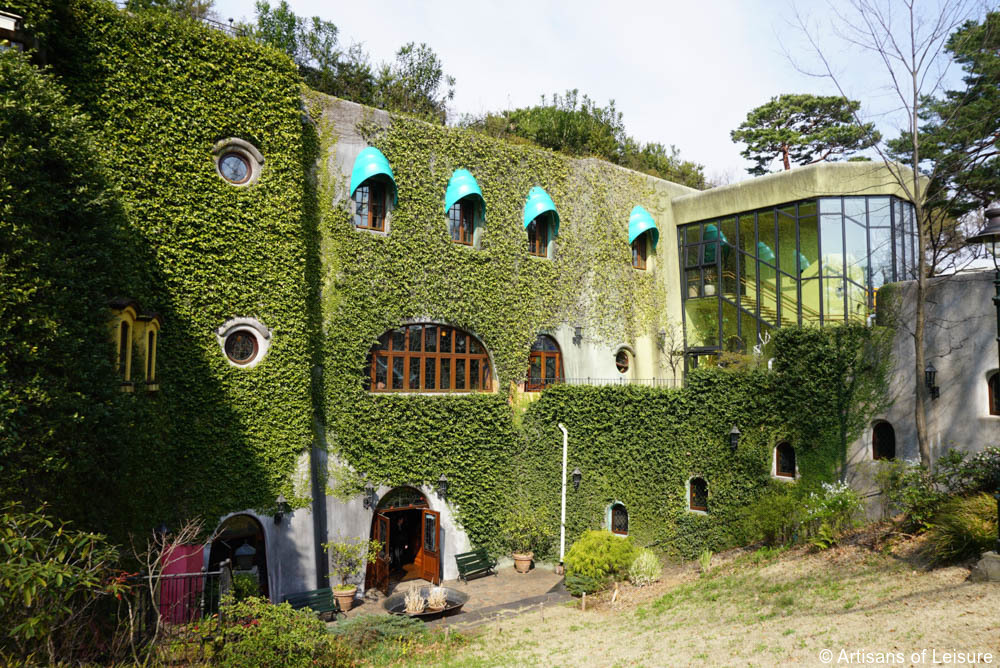 They also loved the gadgets and futuristic technology…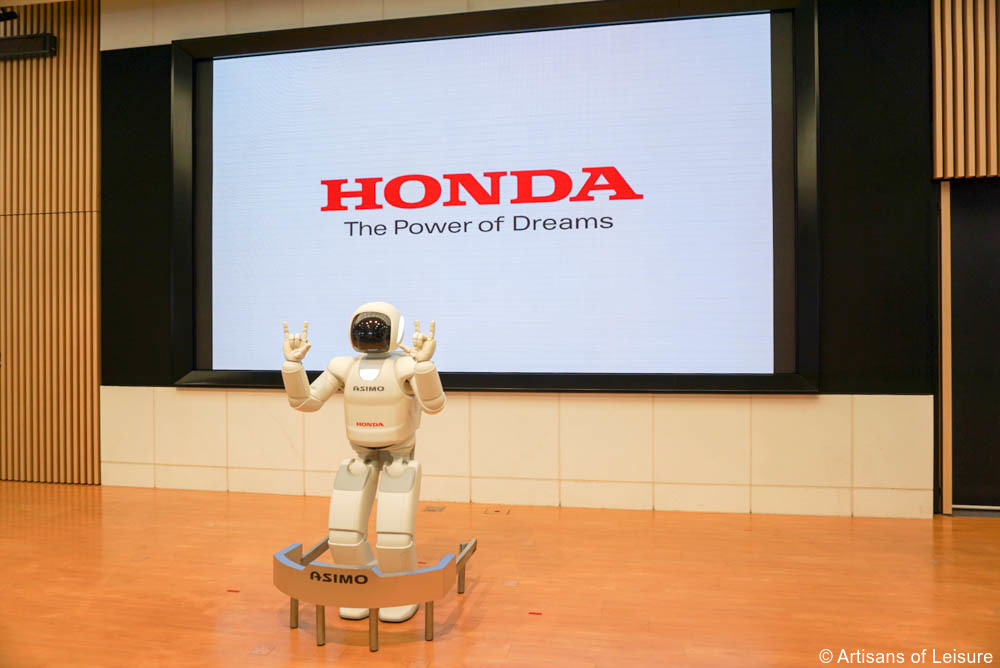 …pop culture and youthful neighborhoods…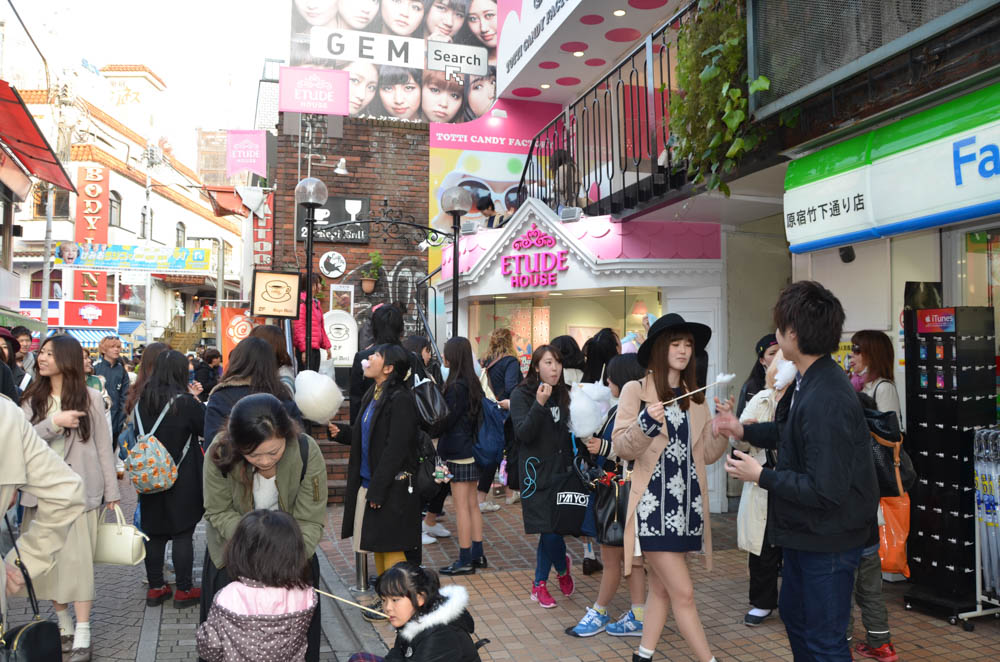 …monkeys and nature…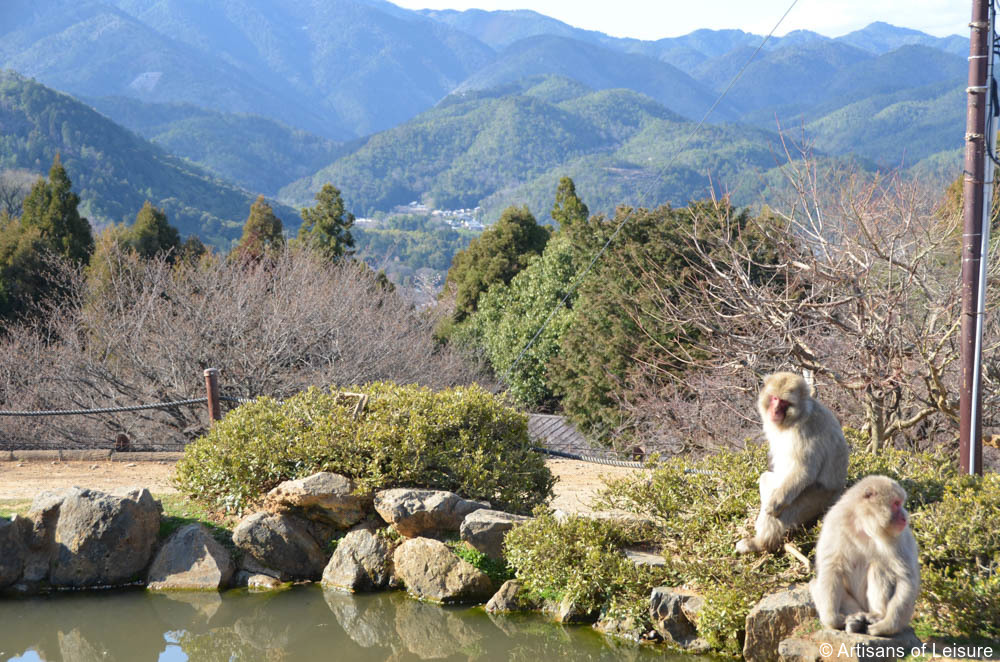 …and the cool vending machines selling kawaii (cute) items and gadgets.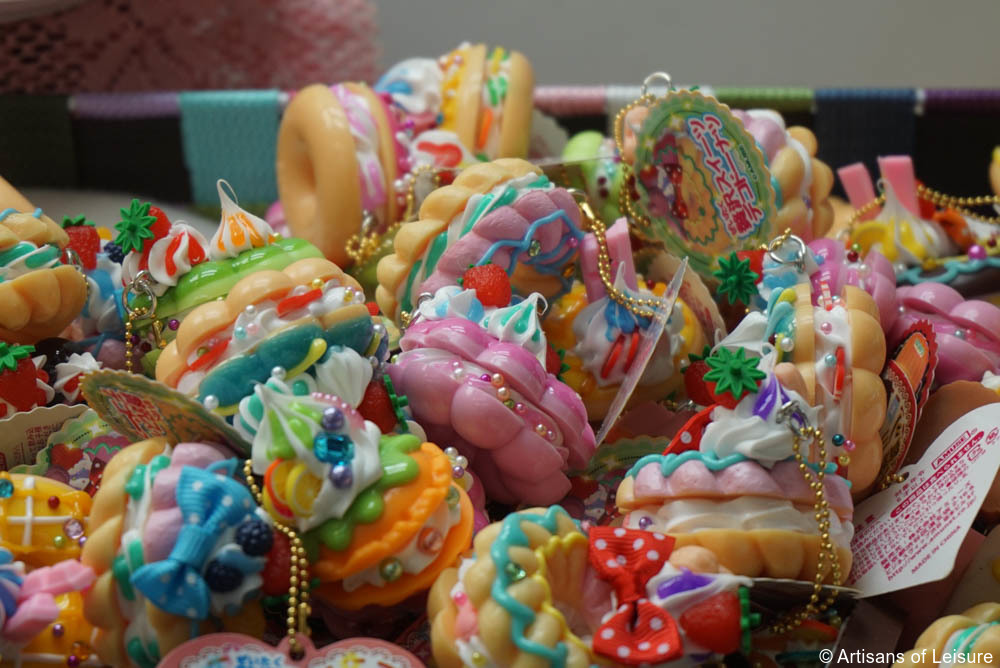 They had a great time attending a sumo tournament in Osaka.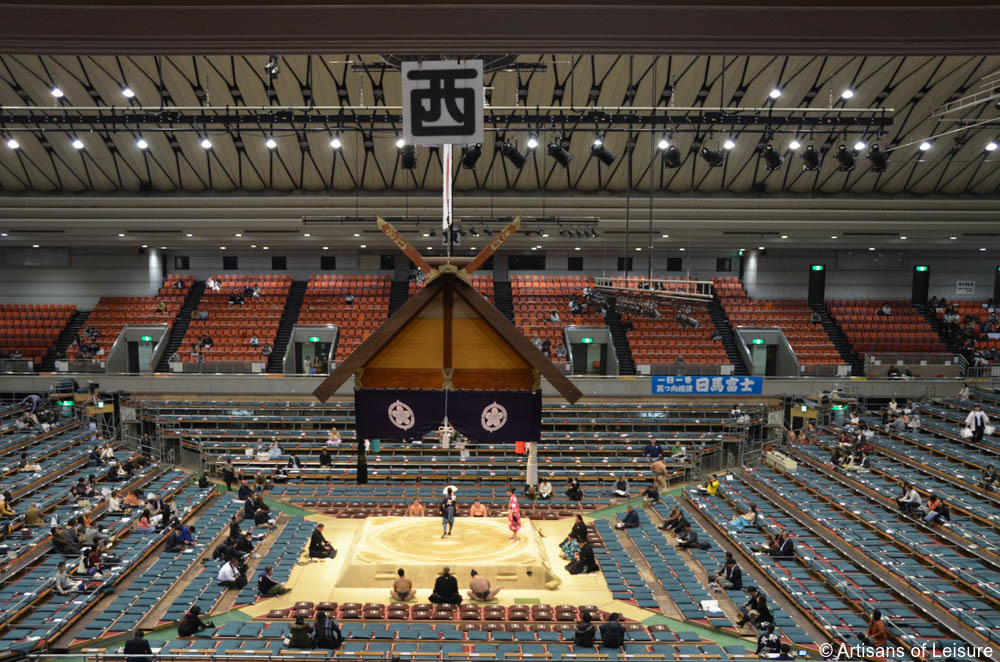 They loved the food in Japan, from bento boxes on the bullet trains…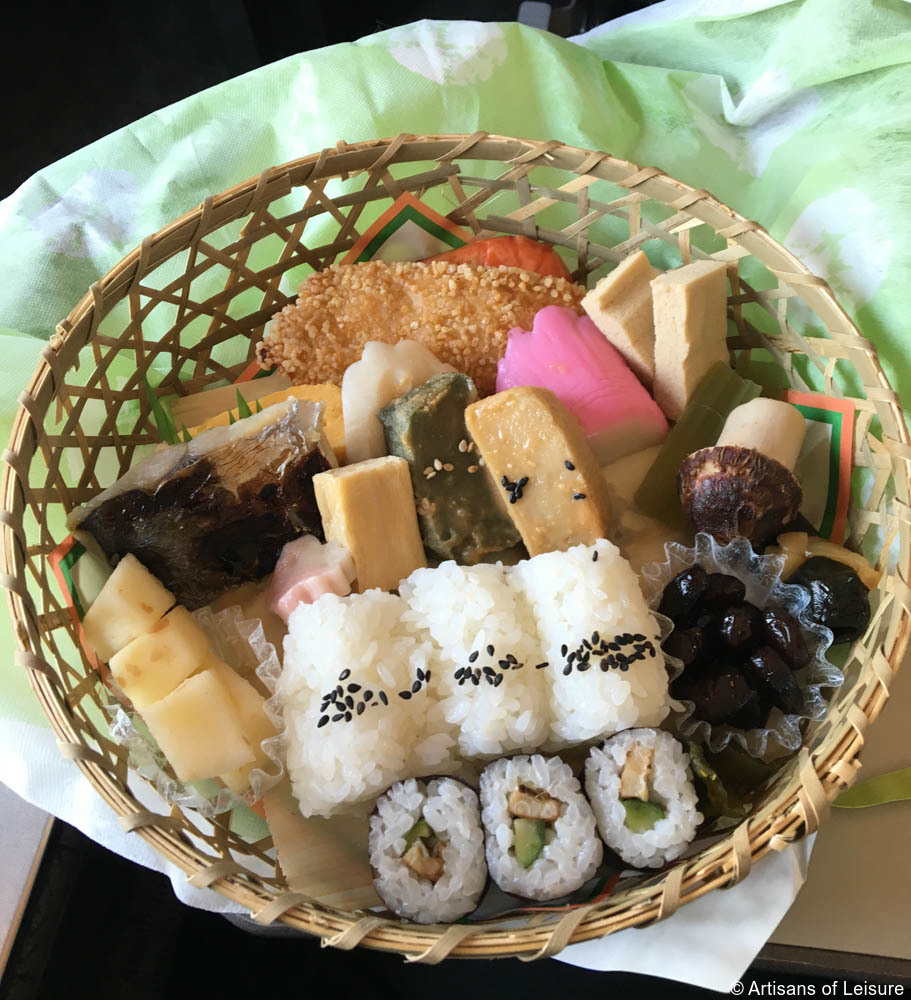 …to street food snacks, like these roasted sweet potato sticks…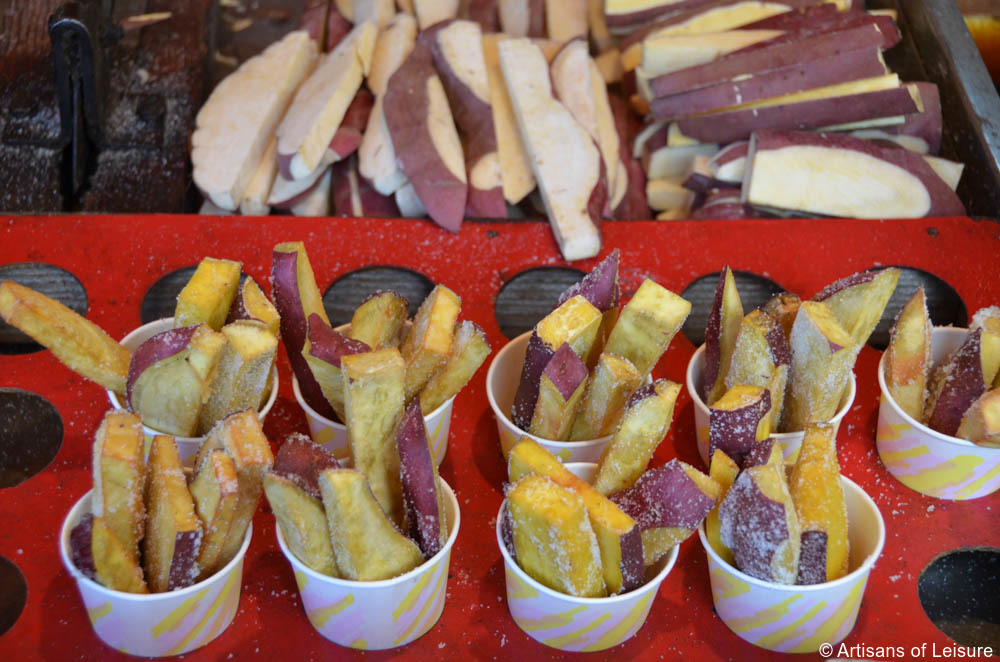 …to dining in our rooms in the ryokans.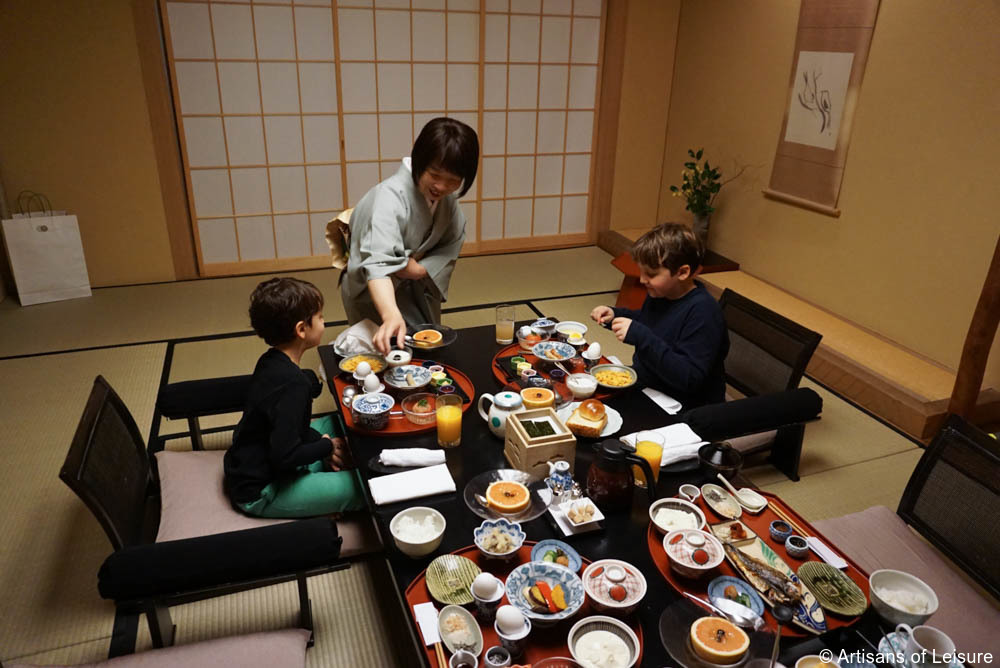 They also loved seeing Mount Fuji.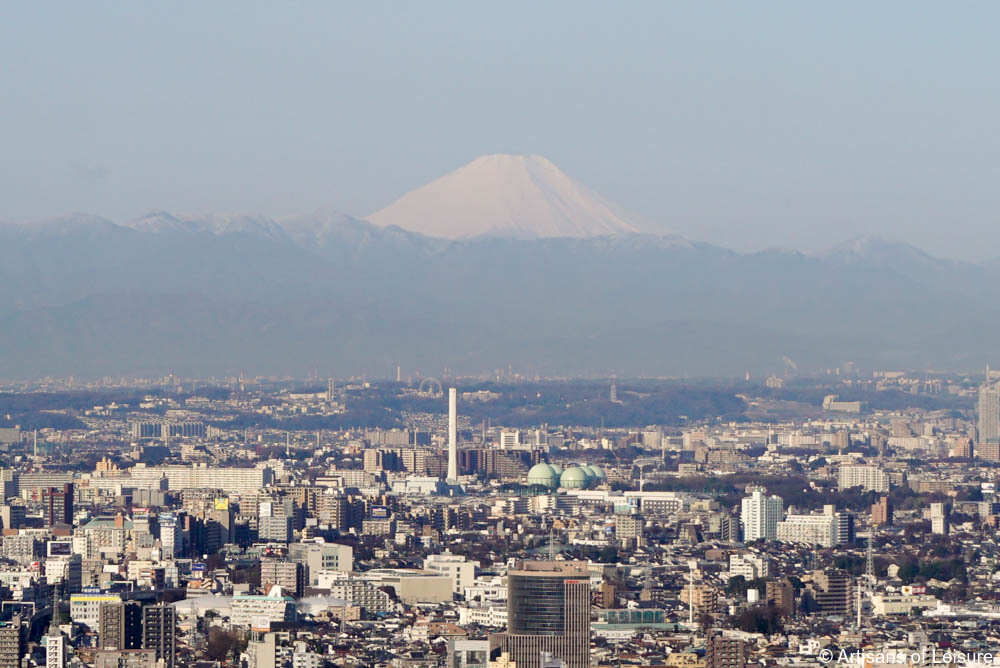 My kids have become real hotel connoisseurs over the years :) and they especially loved the hotels in Japan, such as the Aman Tokyo.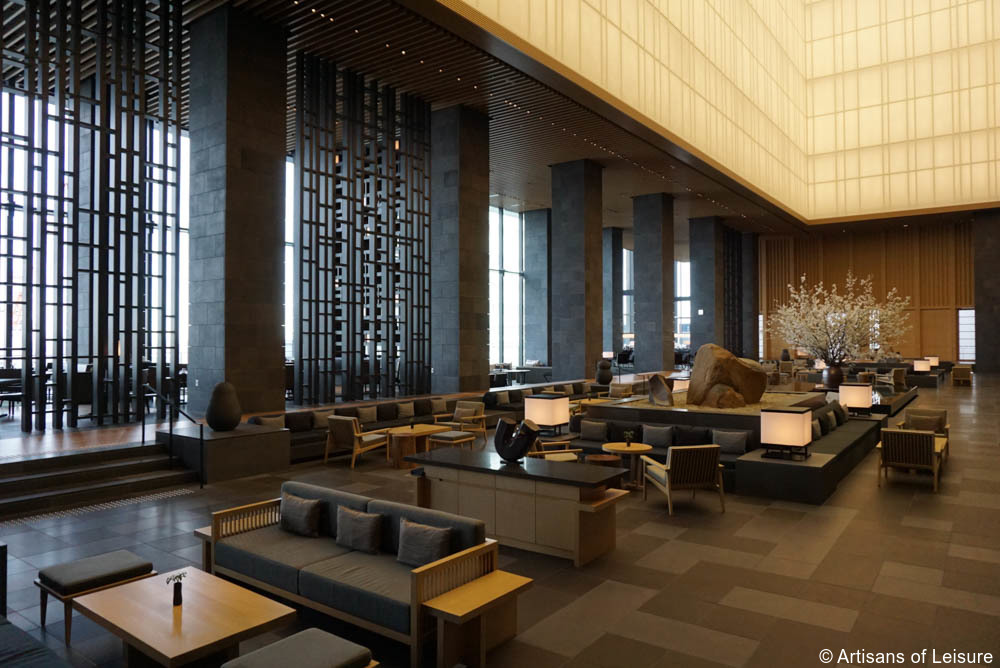 Q: What were your favorite hotels on the trip?
The Aman Tokyo is truly stunning. It is such a pleasure to experience a hotel that has kept the Japanese aesthetic while still being incredibly contemporary and luxurious. The rooms remind me of traditional Japanese ryokans in many ways. The bathrooms overlooking the city are amazing, and the pool is a true urban retreat.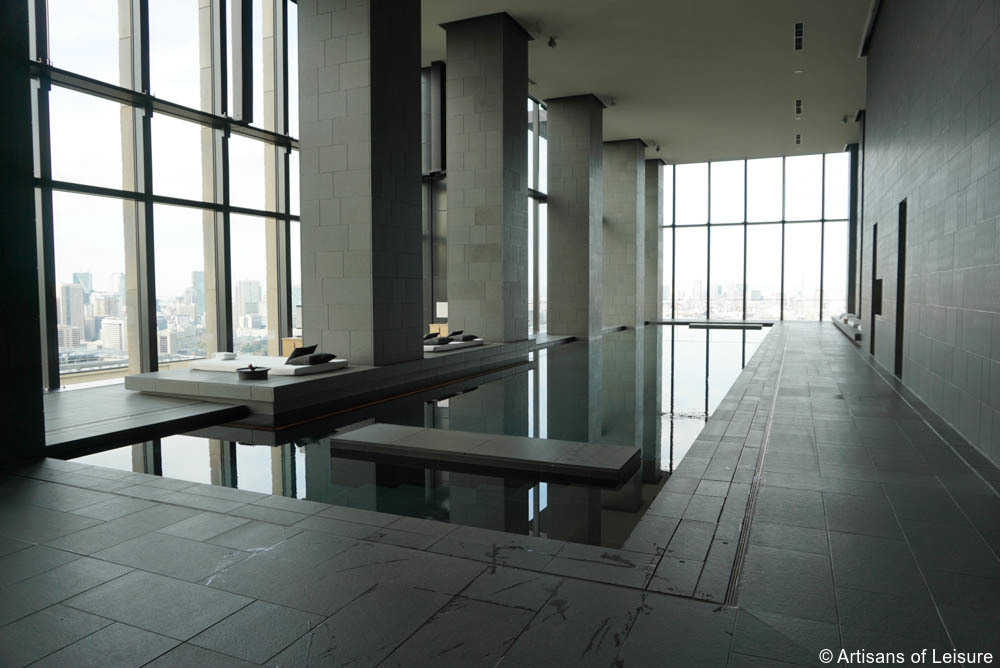 We particularly enjoyed our breakfasts at the hotel which included traditional Japanese cuisine and also amazing homemade French pastries.
I also always try to return to the Park Hyatt Tokyo, which, for me, is so iconic. I love so much about that hotel.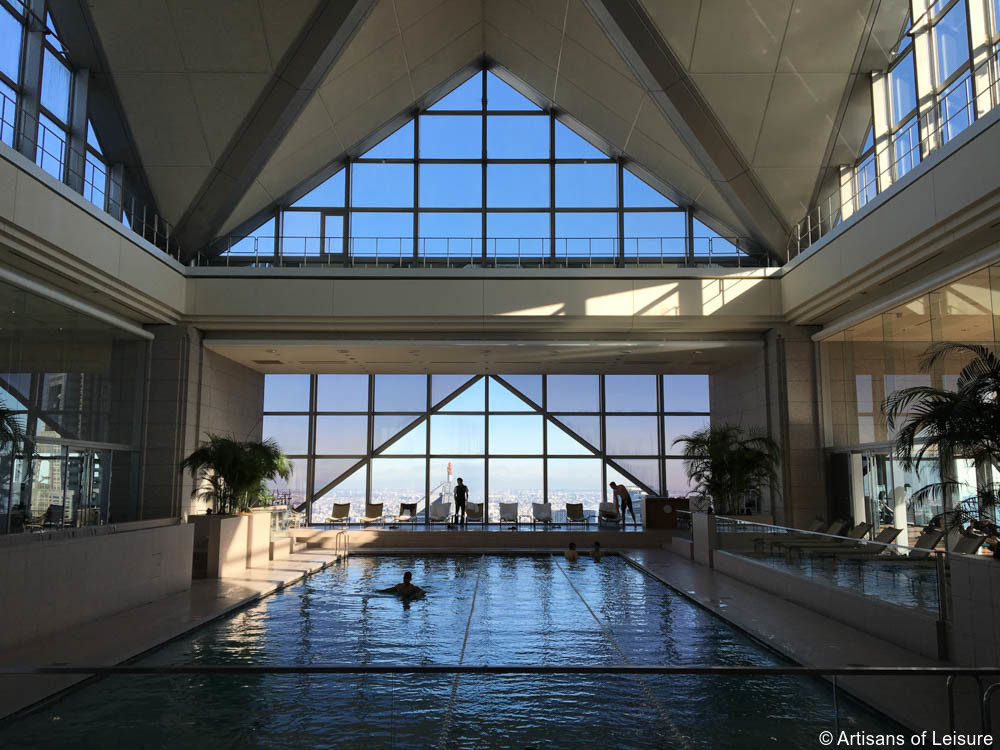 The Ritz-Carlton in Kyoto is also an exceptional property and such a great base for exploring Kyoto.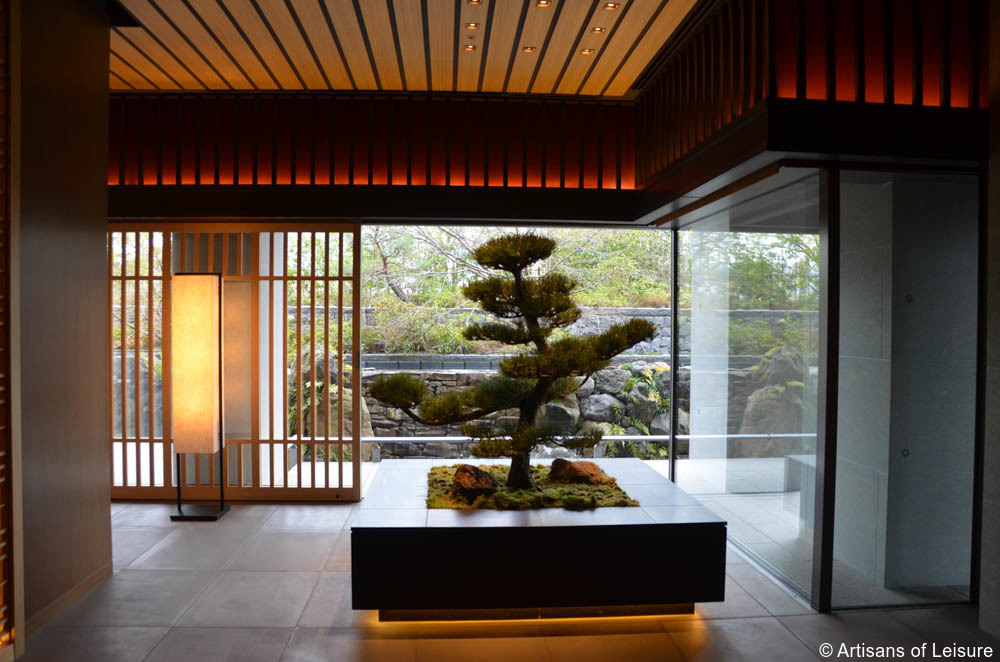 We also spent some time in Arashiyama, on the edge of Kyoto.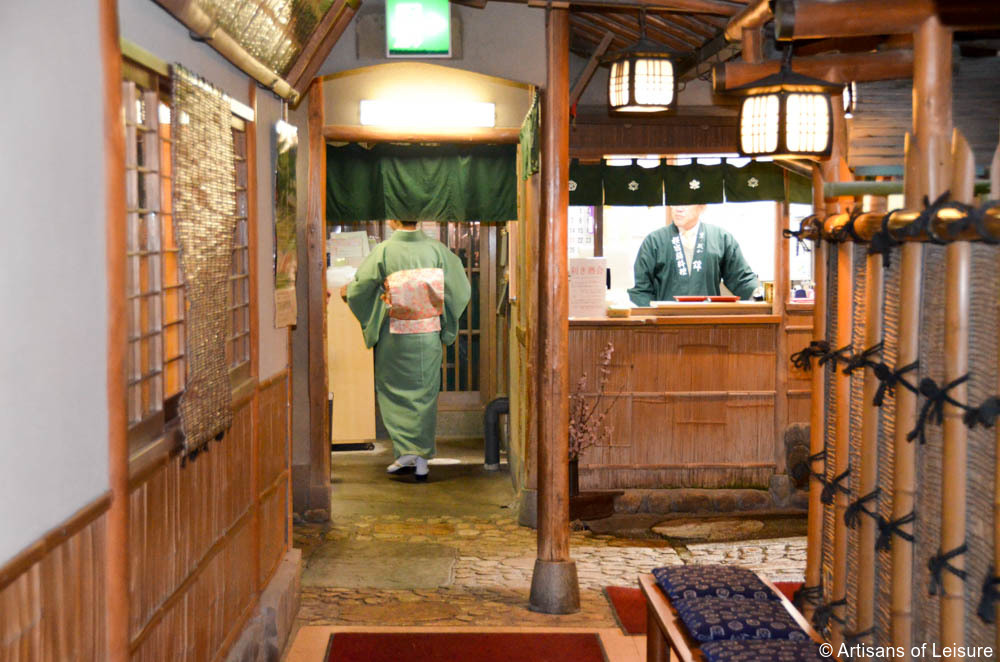 Suiran is a really lovely hotel, just steps from all that Arashiyama offers – the bamboo forest, monkeys, great shopping and dining, and the beautiful river and mountain scenery.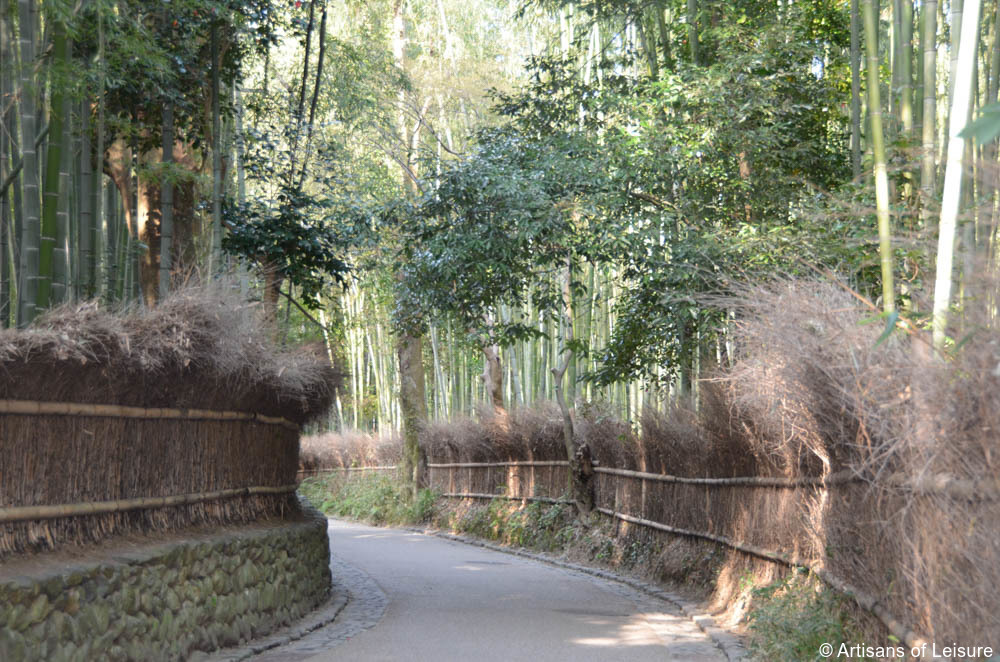 It was also nice to return to the Gora Kadan in Hakone and near Mount Fuji. This time, I had a private tour of the original building's interiors – everything is still there from when it used to be the Japanese imperial family's summer retreat.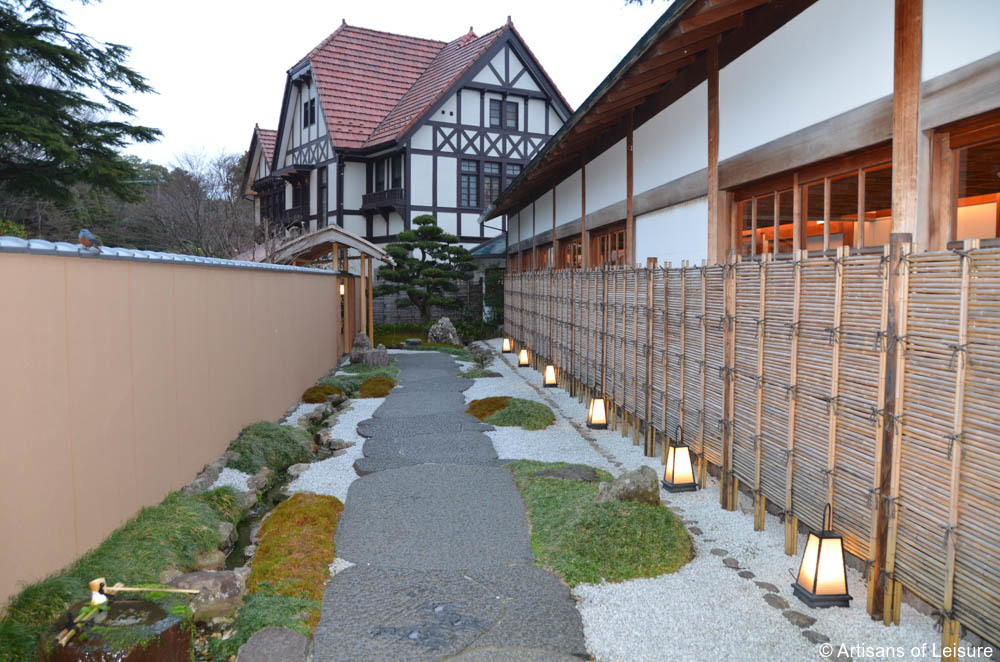 We all loved experiencing the hot springs, traditional ryokan hospitality, sleeping on futons and dining on elaborate meals in our rooms.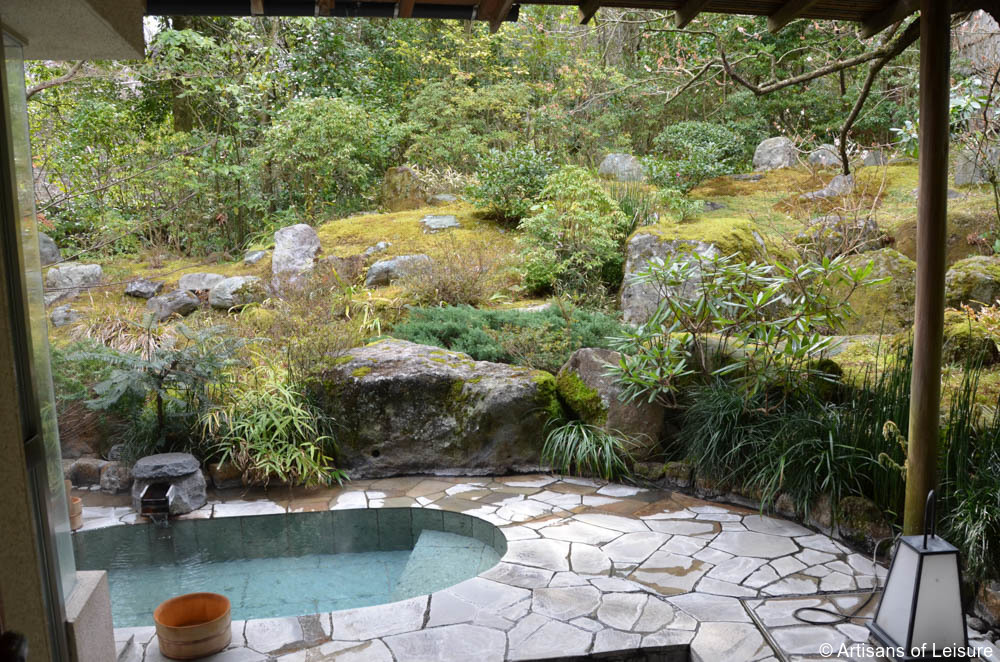 Q: Did you have any other favorite dining experiences?
Whenever I travel in Japan, I always make a point of having several vegetarian shojin ryori meals at temples. I love the variety of delicious, seasonal and beautifully presented temple cuisine.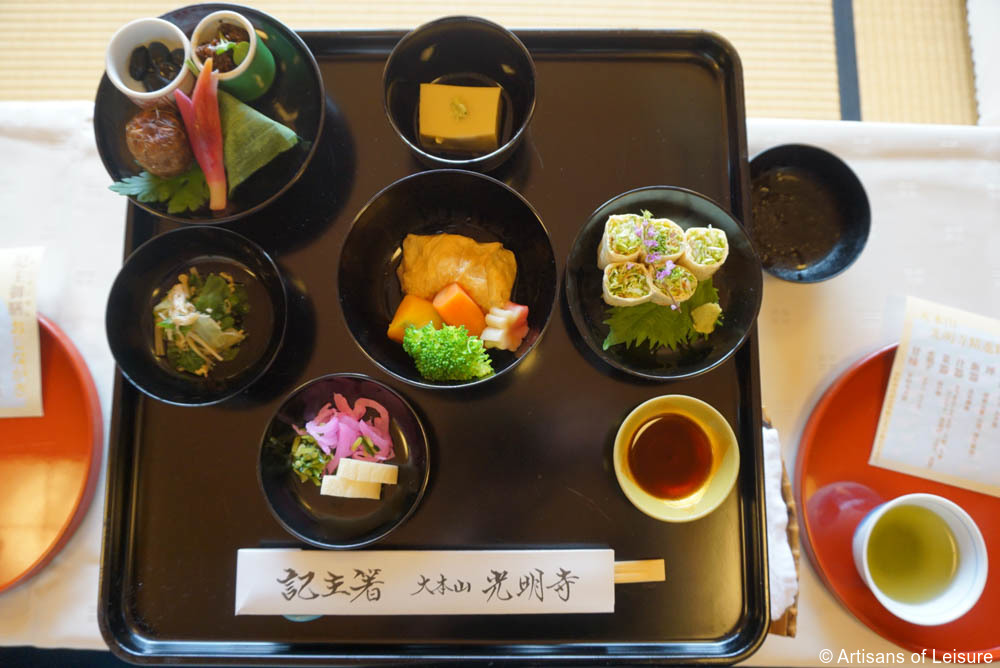 I had shojin ryori meals in almost every location on this trip, including Tokyo, Kamakura, Uji, Koya and Kyoto.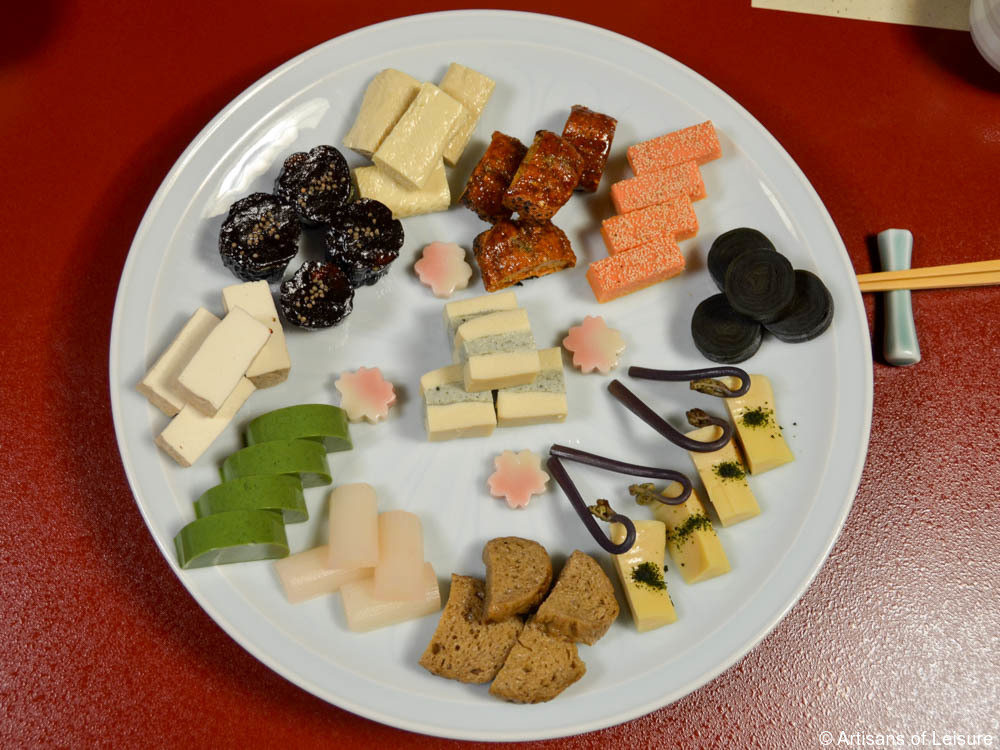 It's always delicious and I crave it when I'm not in Japan.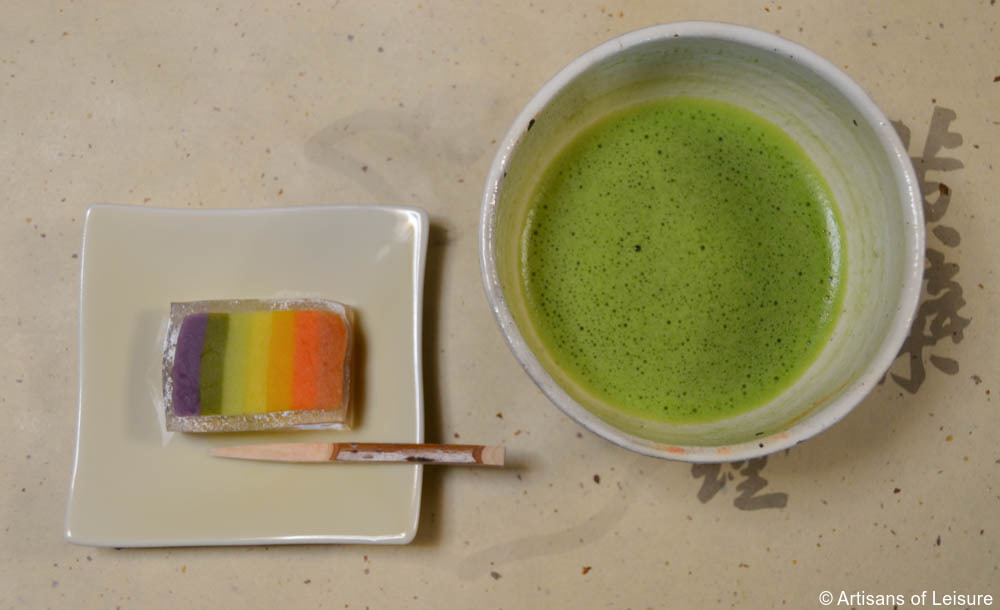 For me, eating is such a highlight of being in Japan—from street food snacks…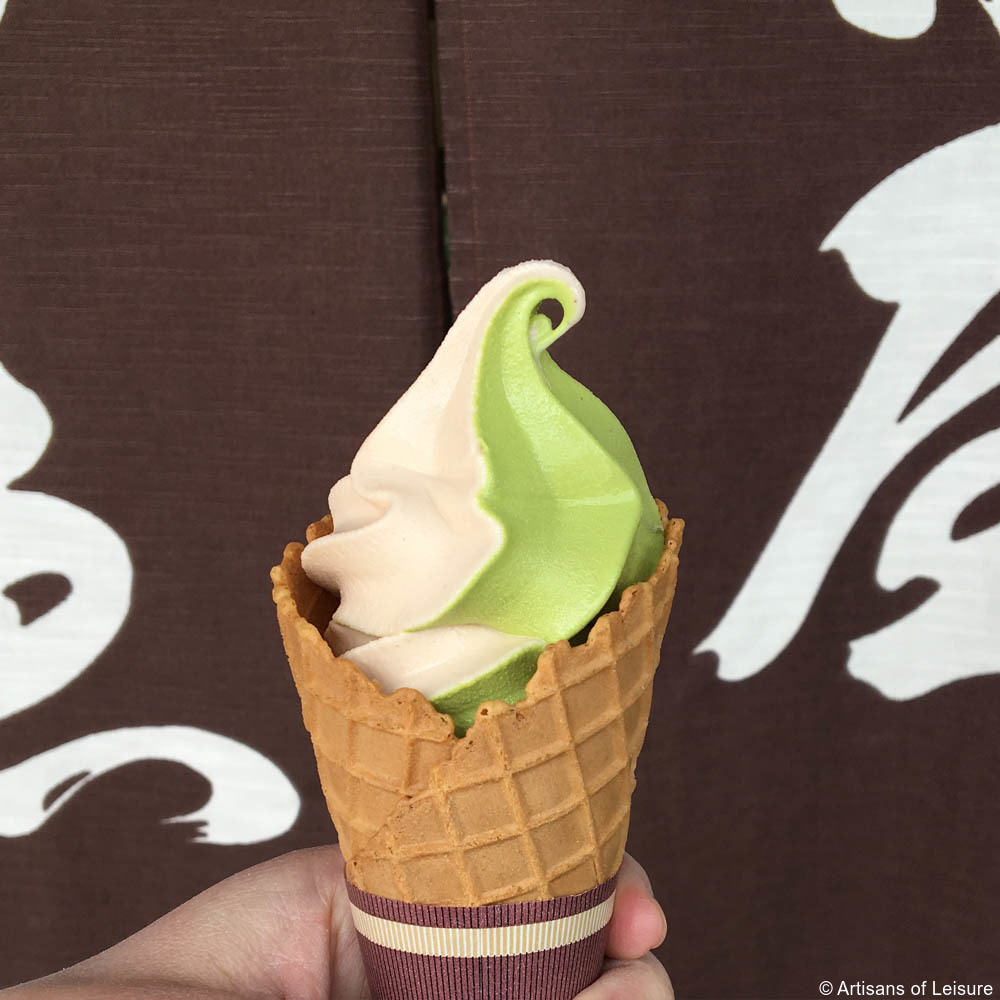 …to green tea and cherry blossom ice cream…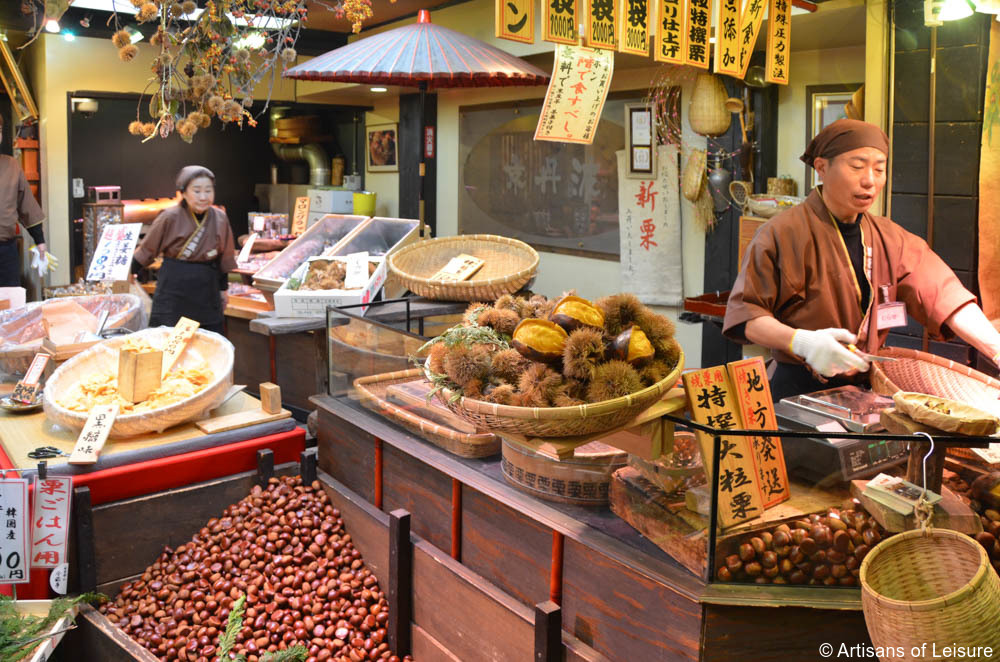 …to sushi, pickles, chestnuts, sweets and other snacks at markets…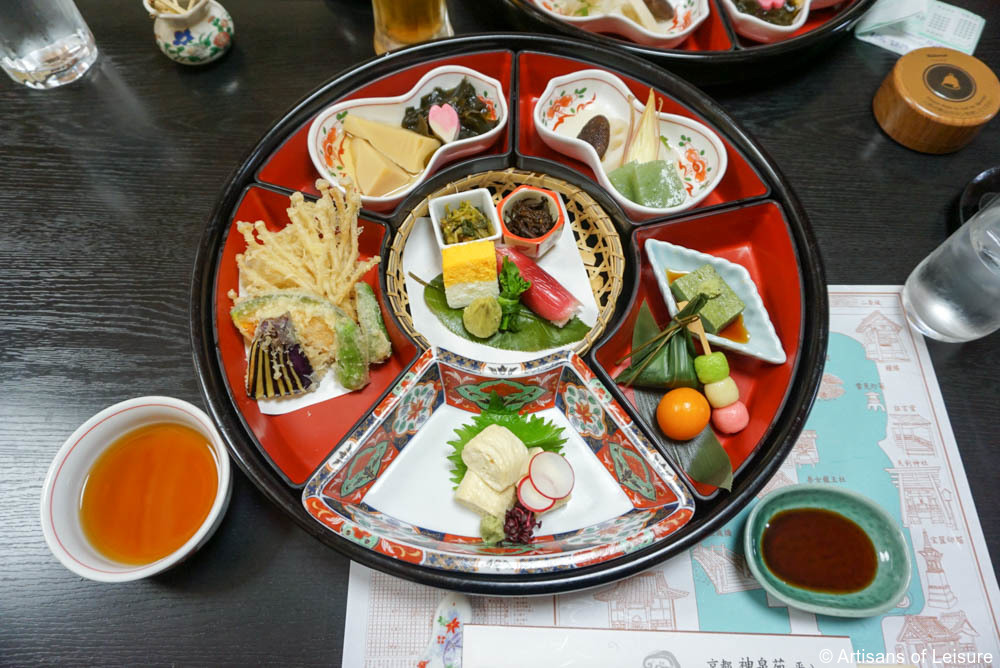 …and elaborate kaiseki meals.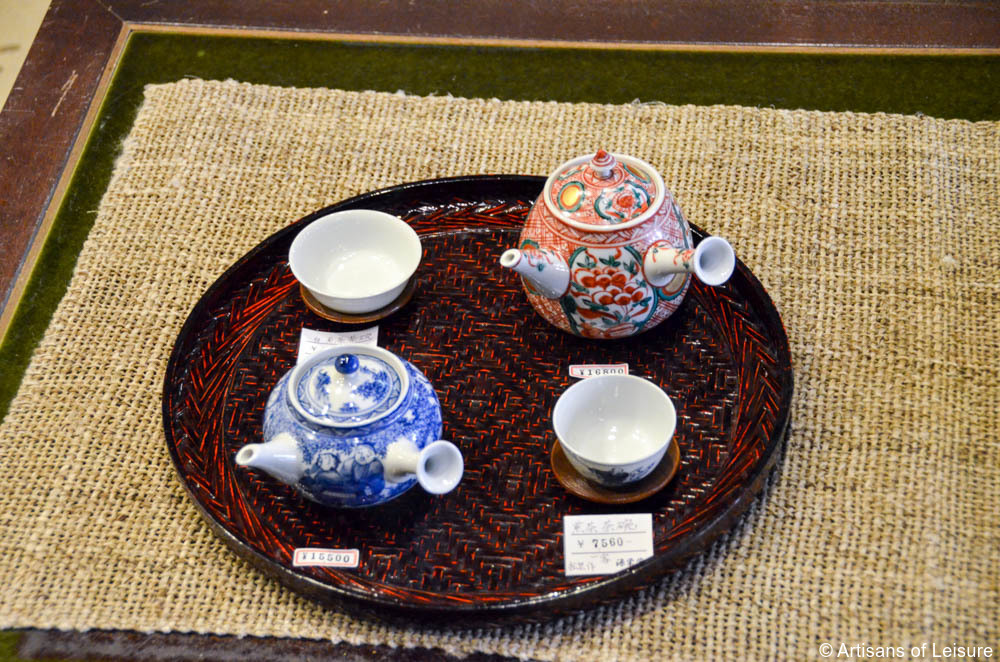 Q: Did you do any shopping?
Japan is such an amazing shopping destination, and I always find beautiful items. On this trip, I bought some very special pieces of porcelain…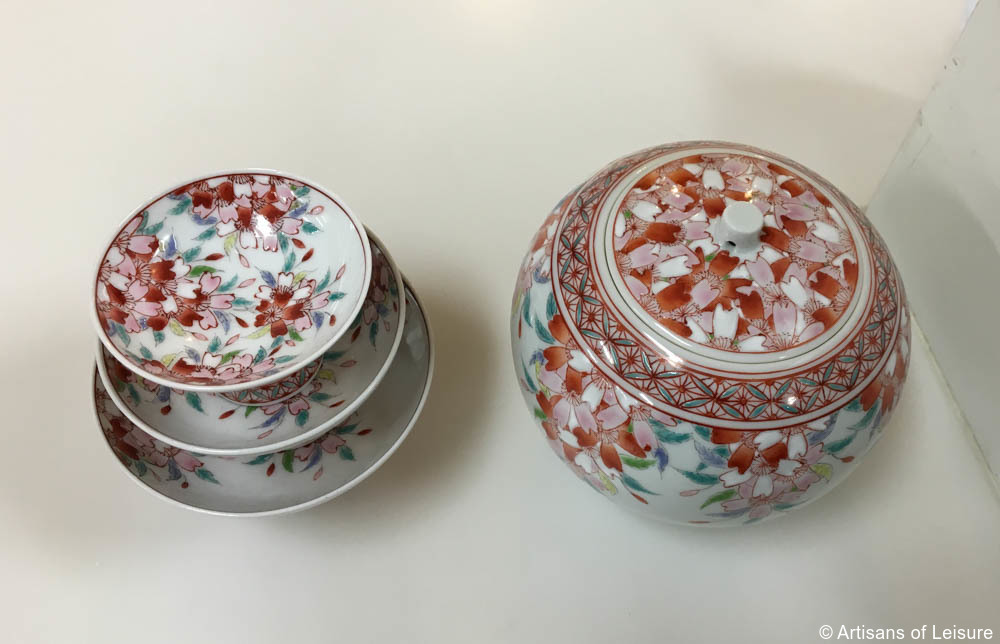 …lacquerware…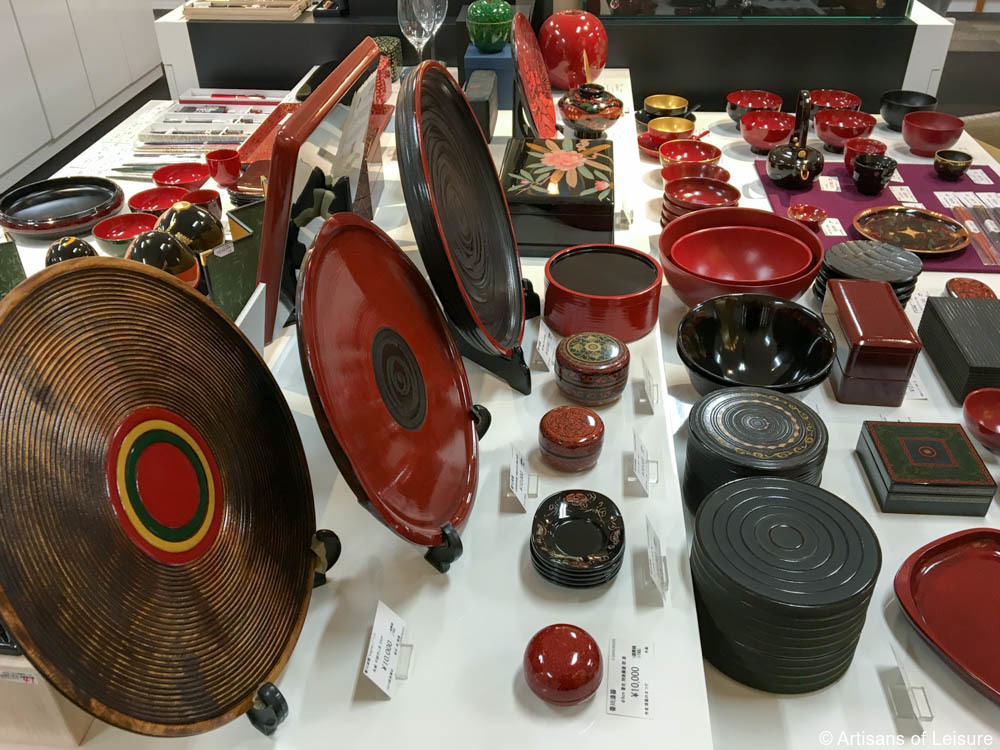 …woodblock prints, incense at temples and other items.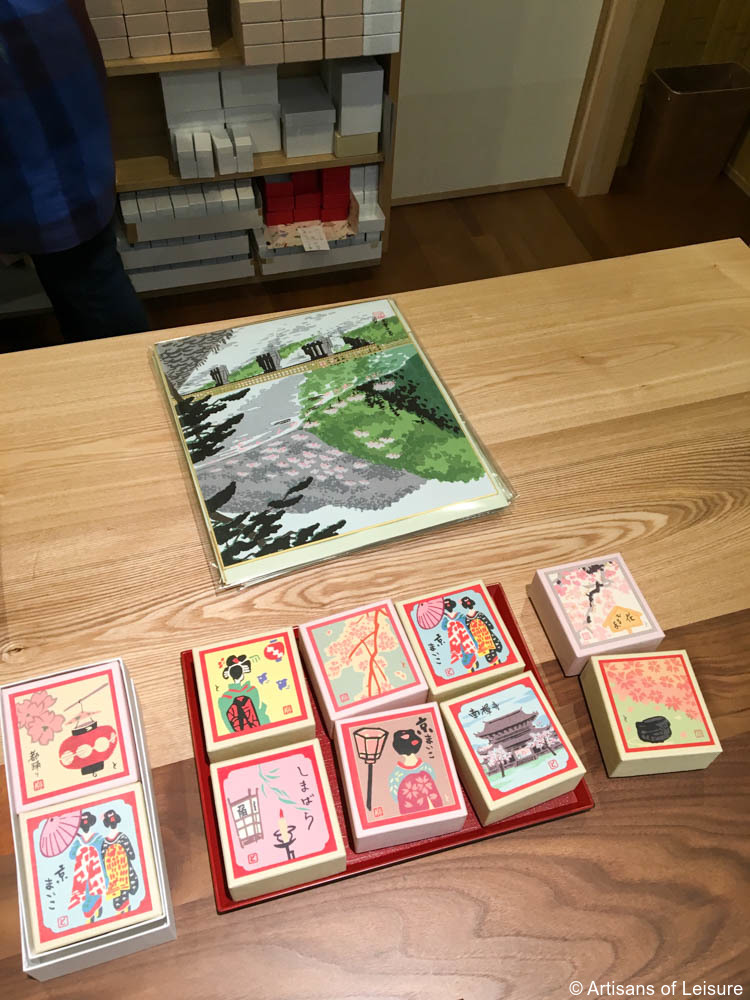 I also visited one of Kyoto's major annual antiques fairs and found some interesting pieces.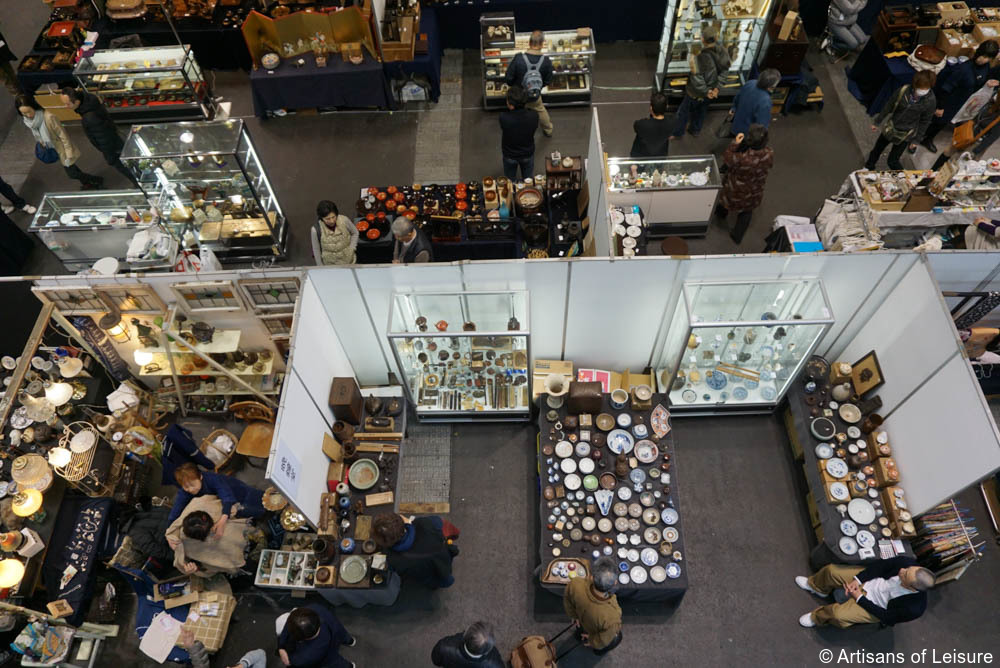 I always go to my favorite specialty food shops to stock up on items such as tea…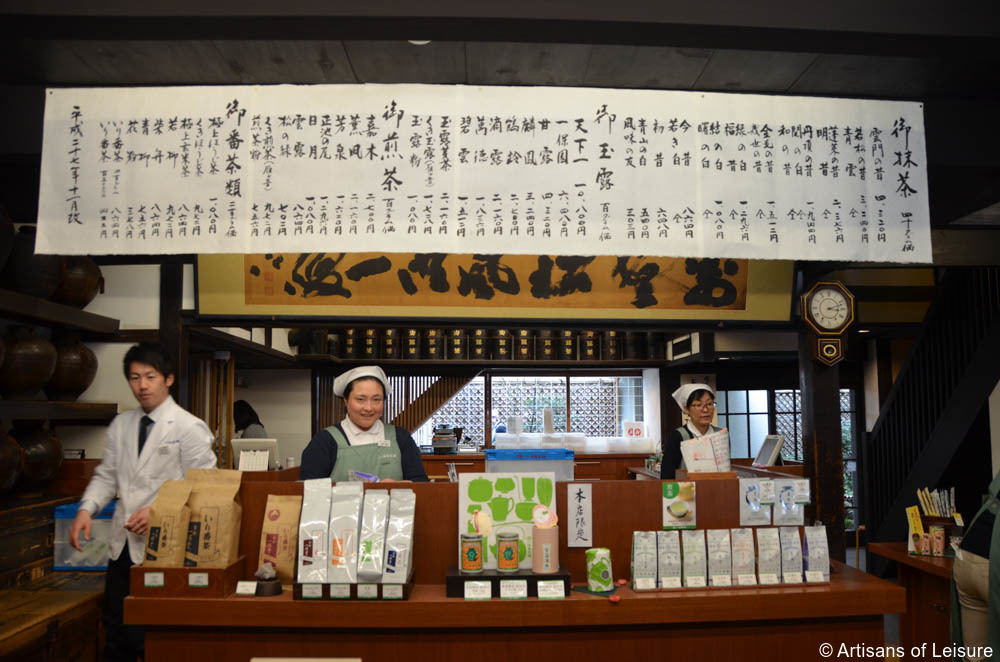 …and togarashi blend from one of Tokyo's oldest spice shops.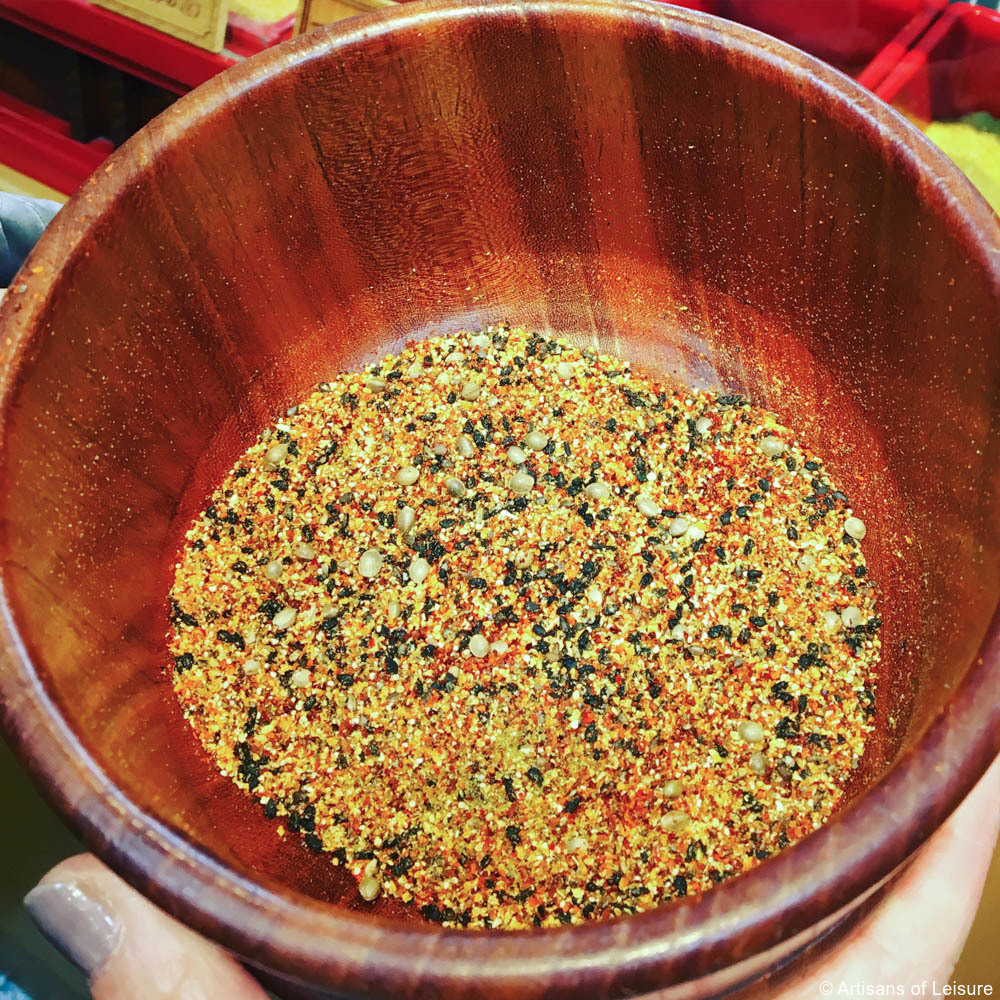 Q: For first time and repeat visitors, what do you recommend doing in Tokyo?
Tokyo is a fascinating blend of old and new.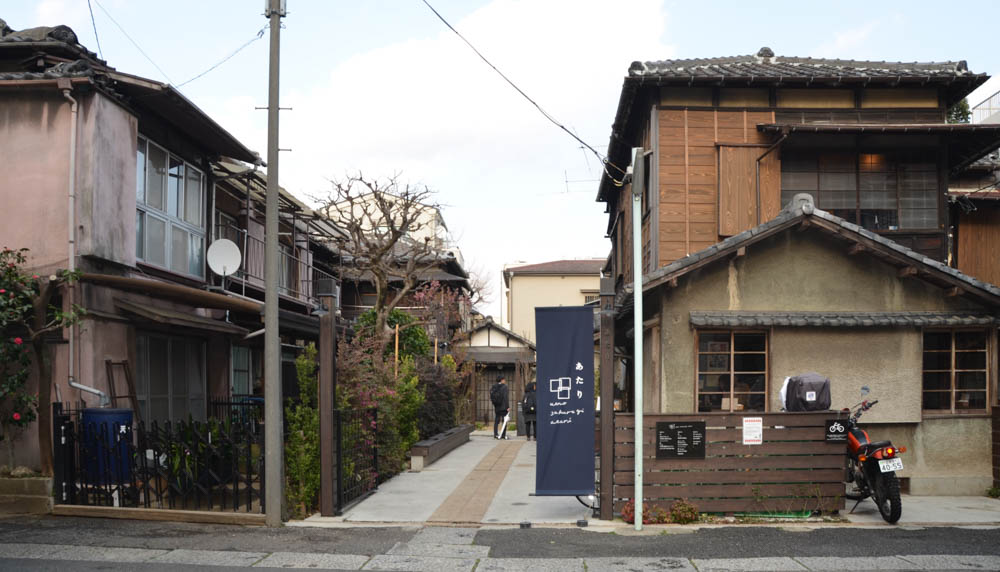 From Tokyo's traditional shitamachi (old town) district…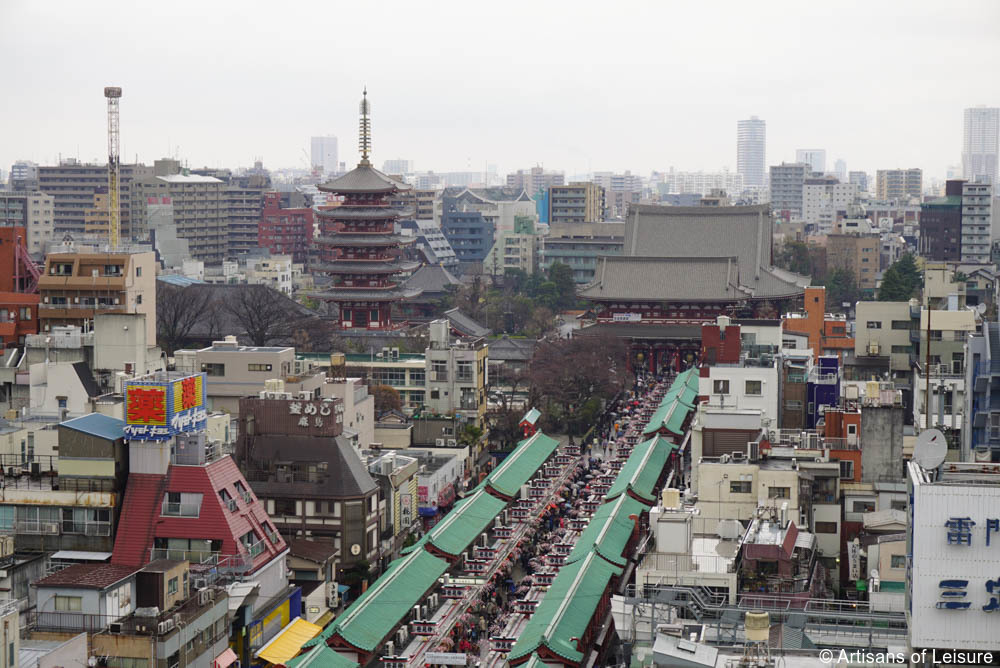 …to favorite neighborhoods filled with contemporary architecture…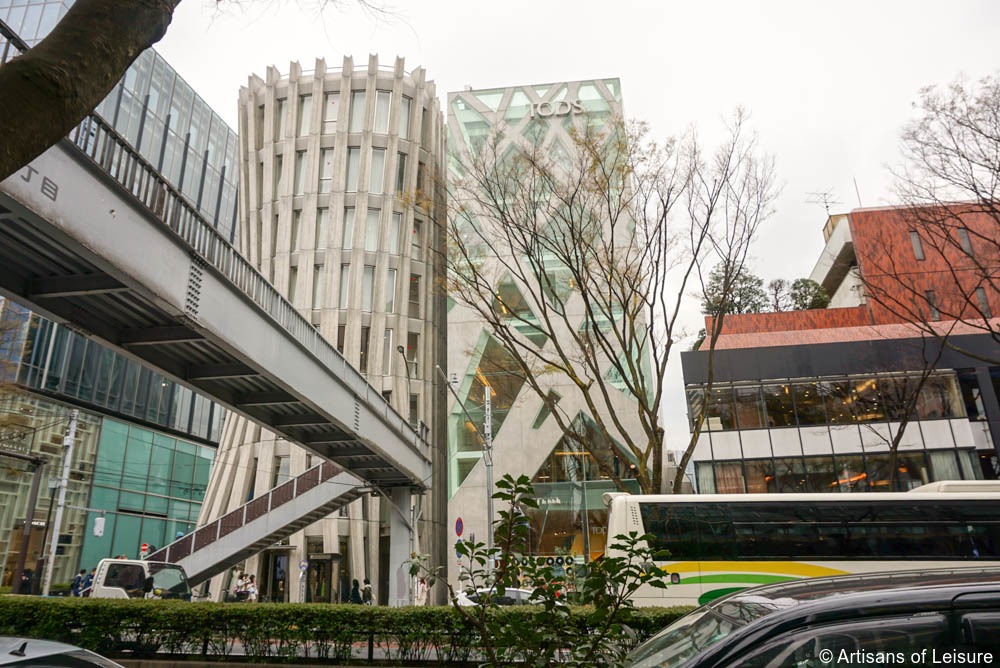 …and pop culture.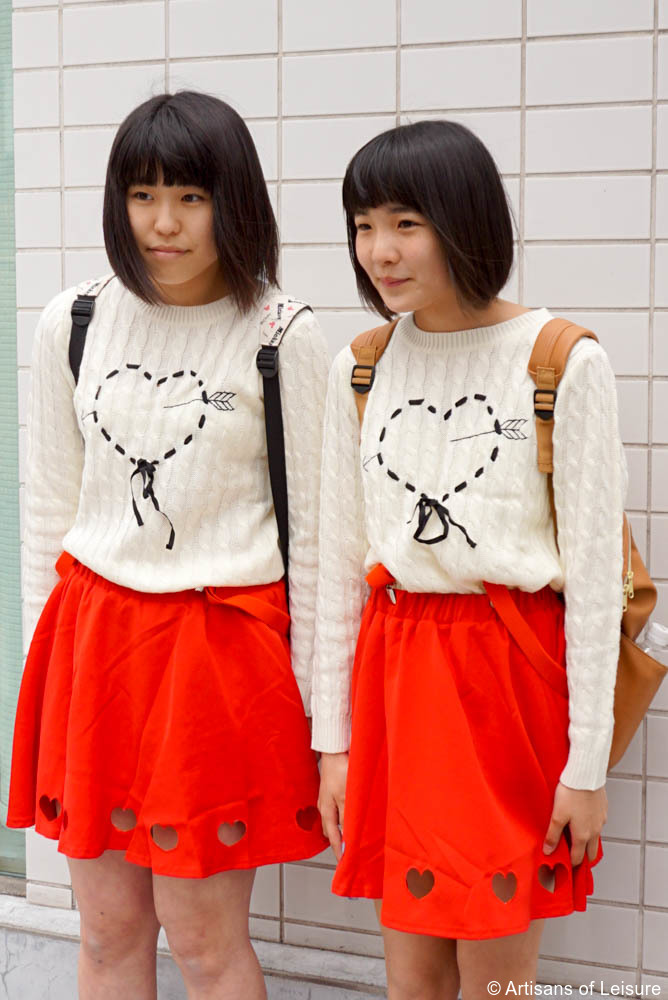 Q: How about Kyoto?
There is so much to see in Kyoto—you could spend months there and barely scratch the surface.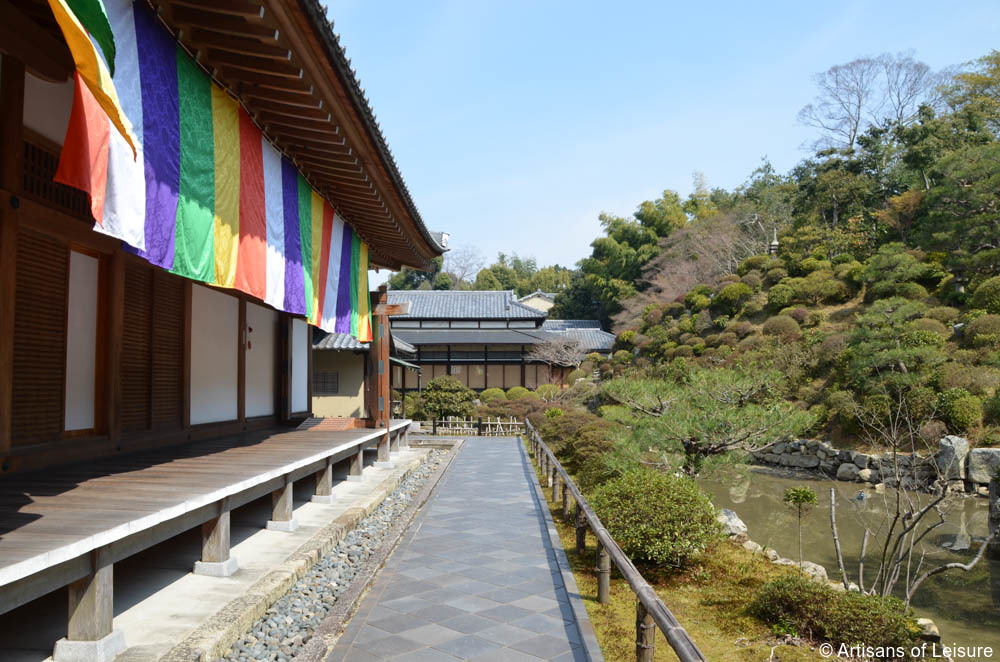 On this trip, I returned to some favorite temples and shrines…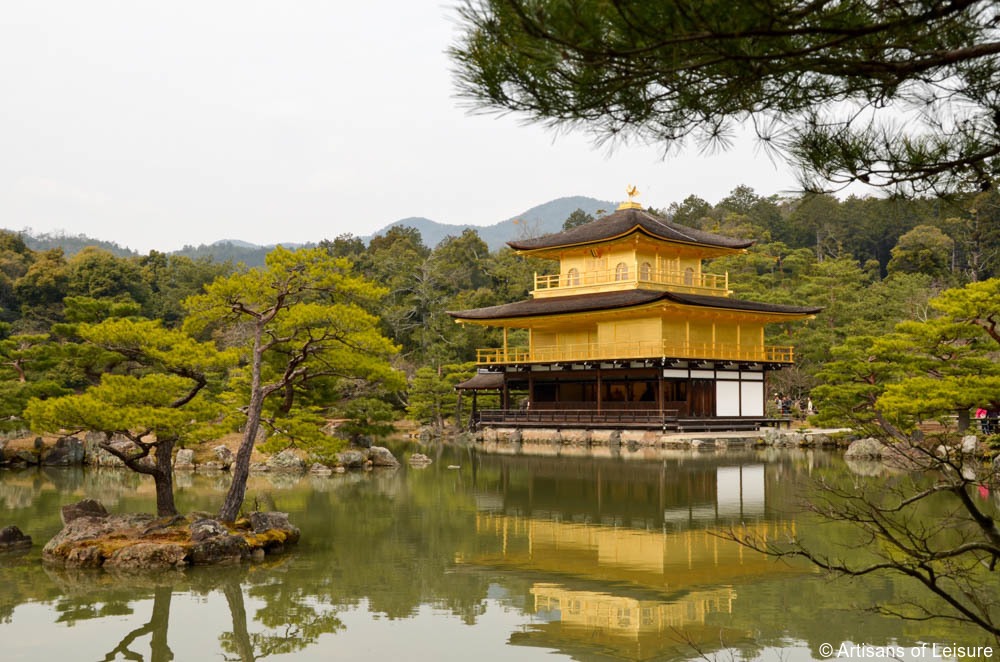 …and also visited many new ones.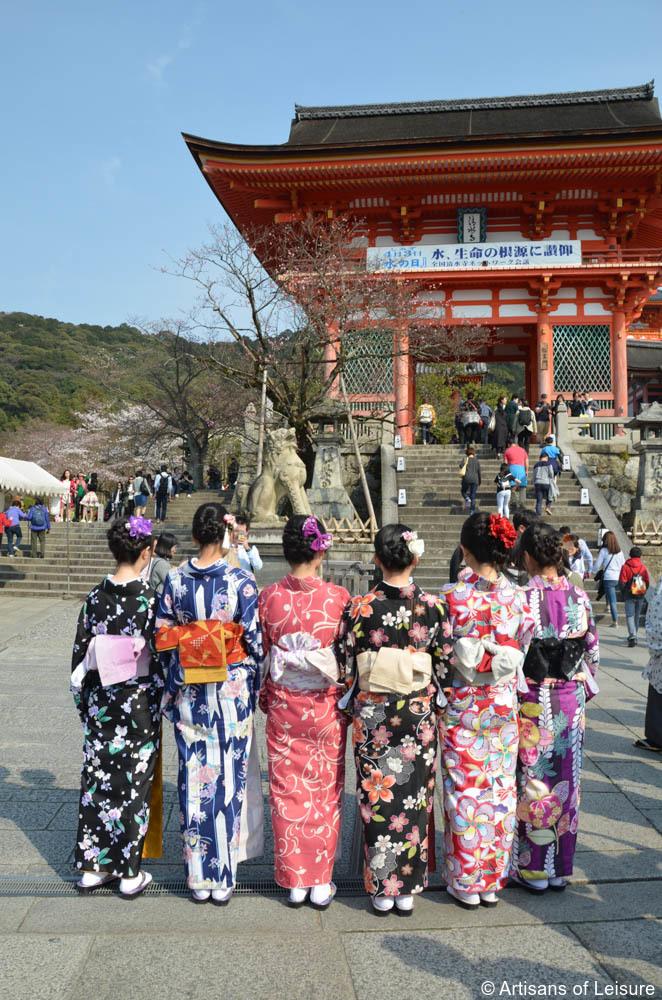 It was cherry blossom season and everyone was dressed in their traditional best…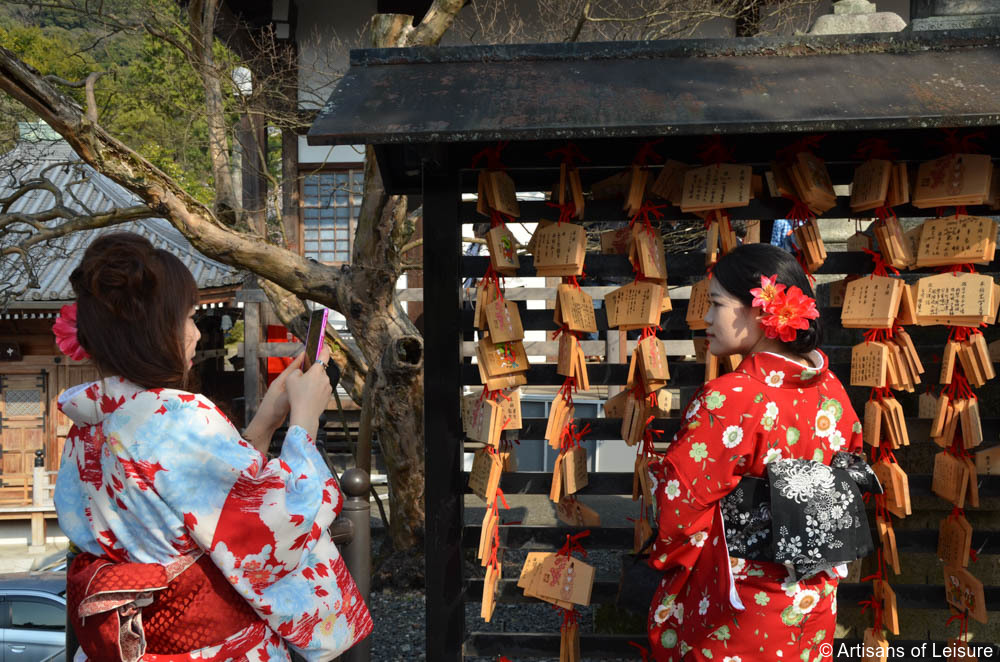 …and many attractions were illuminated at night to show off the blossoms.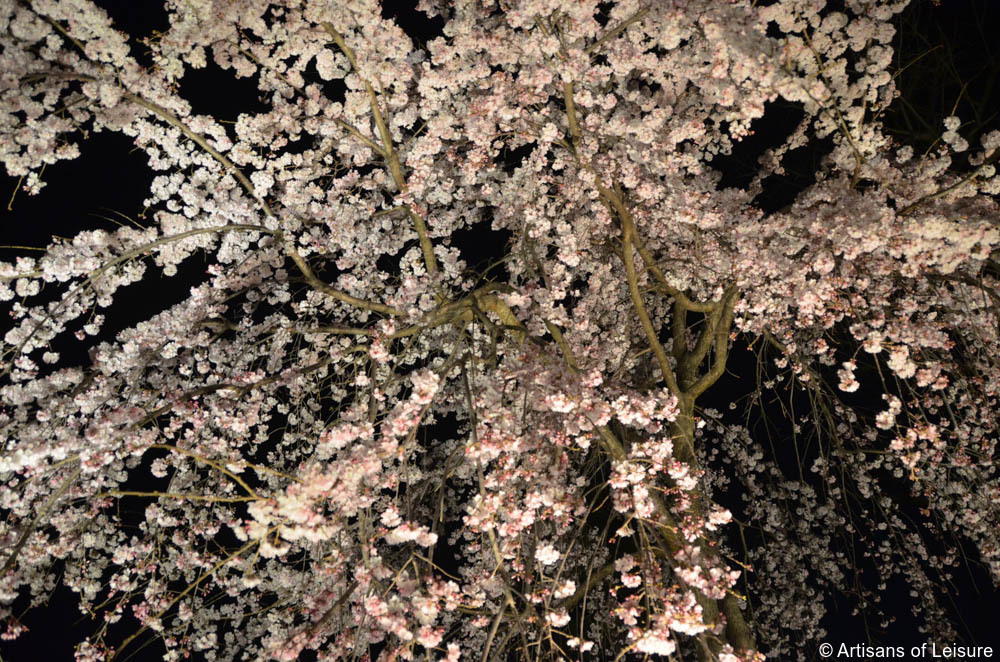 Kyoto is also a great base for excursions, including…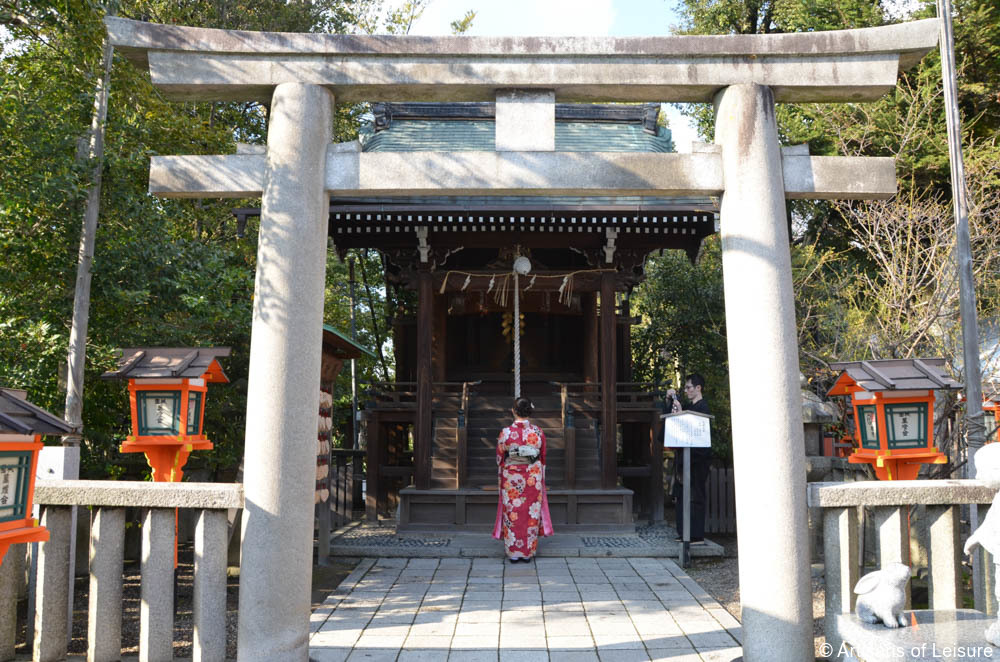 ..sumo and culinary touring in Osaka…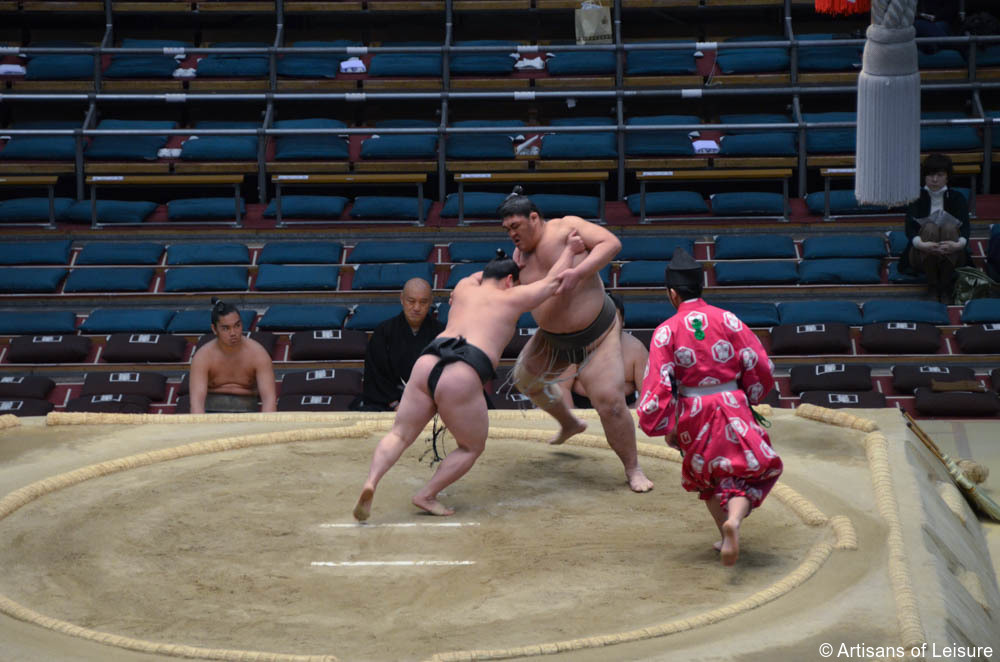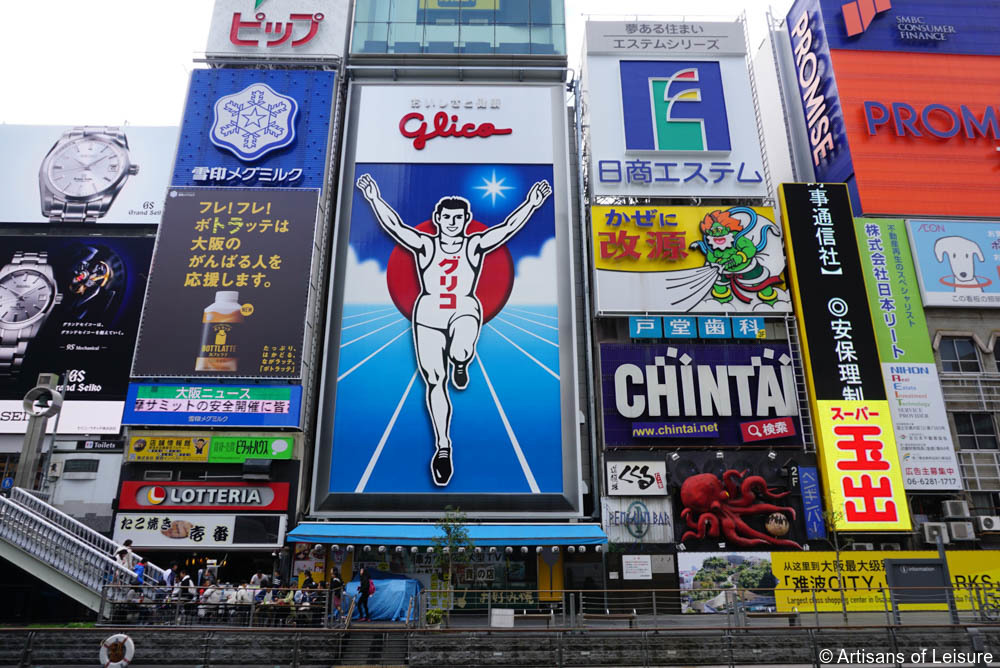 …and rural villages such as Uji, famous for its tea plantations and beautiful gardens and temples.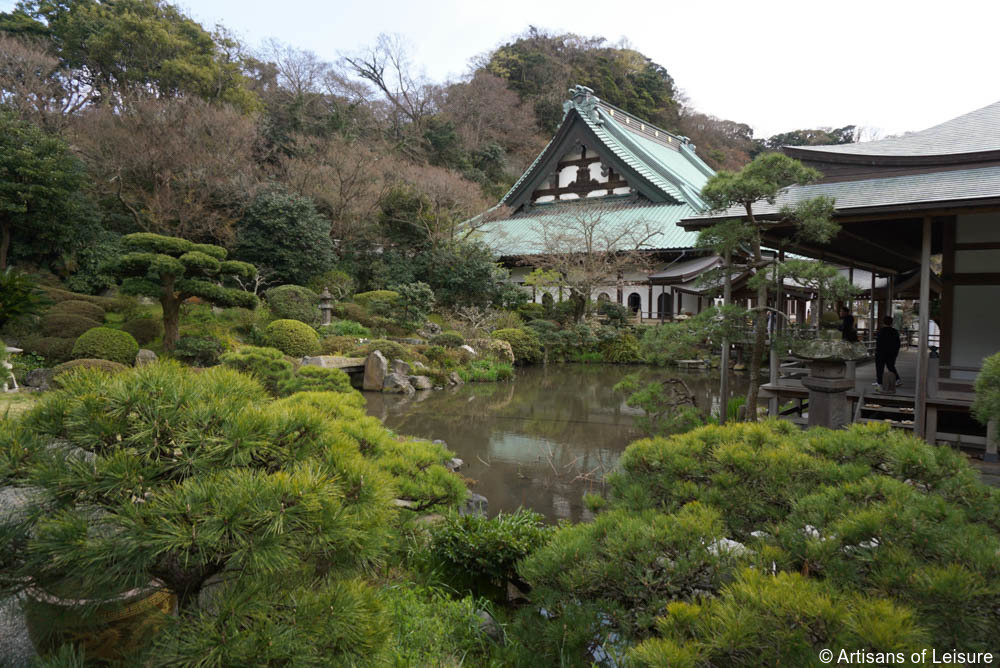 Kyoto is filled with spectacular traditional architecture…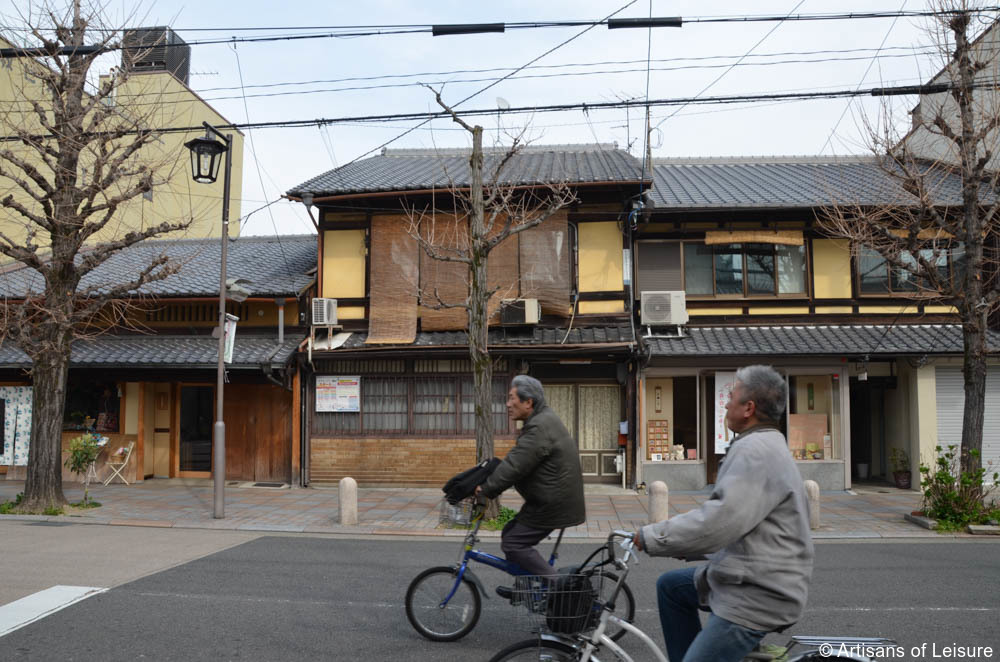 …beautiful interiors….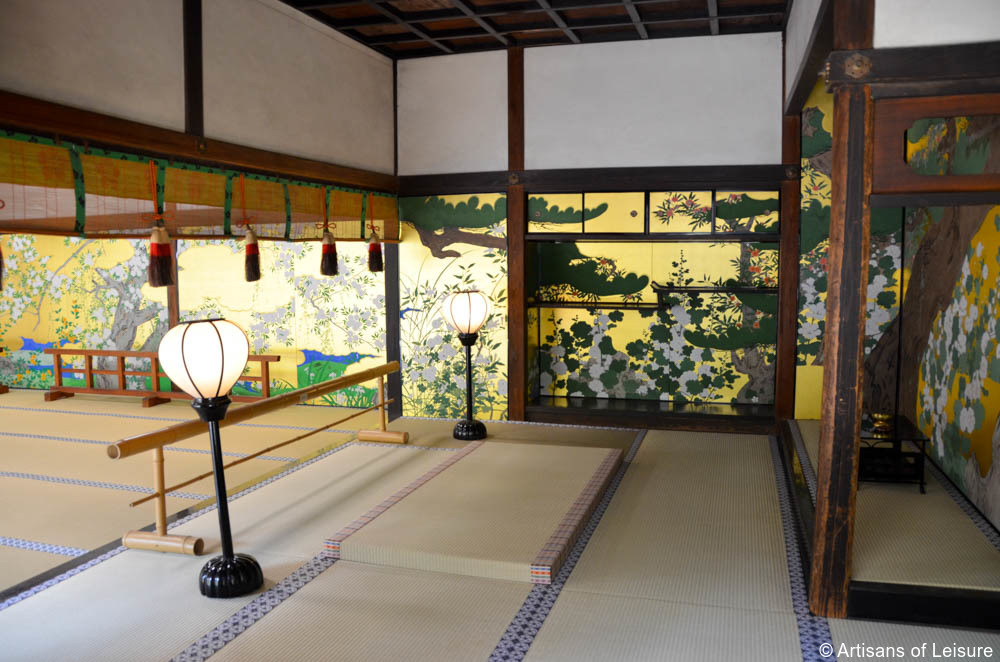 …gardens…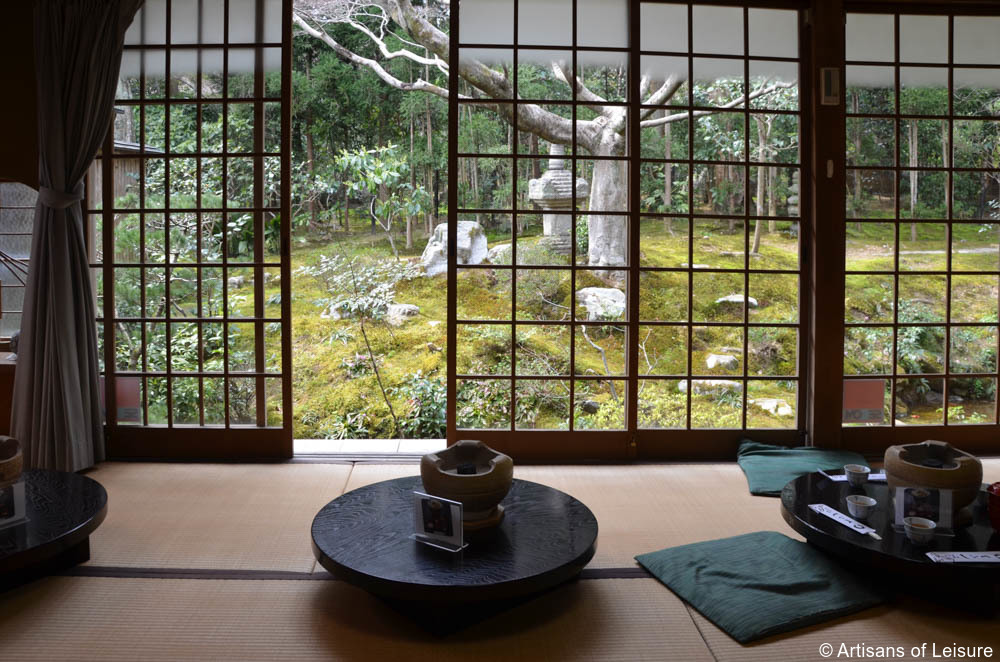 …nature…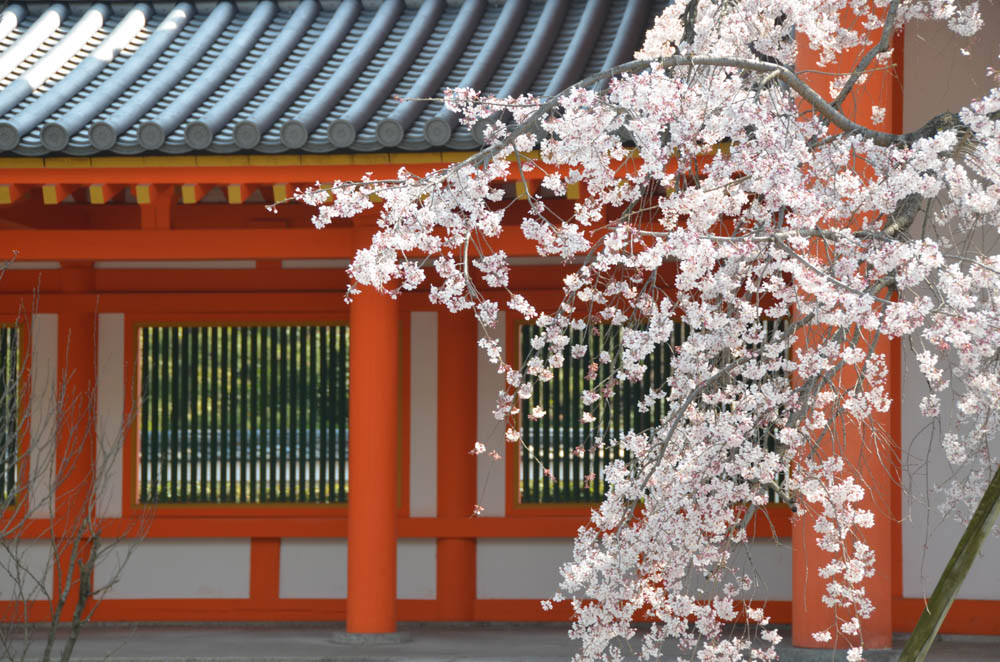 …and shops and studios featuring gorgeous traditional crafts, including ceramics and lacquerware.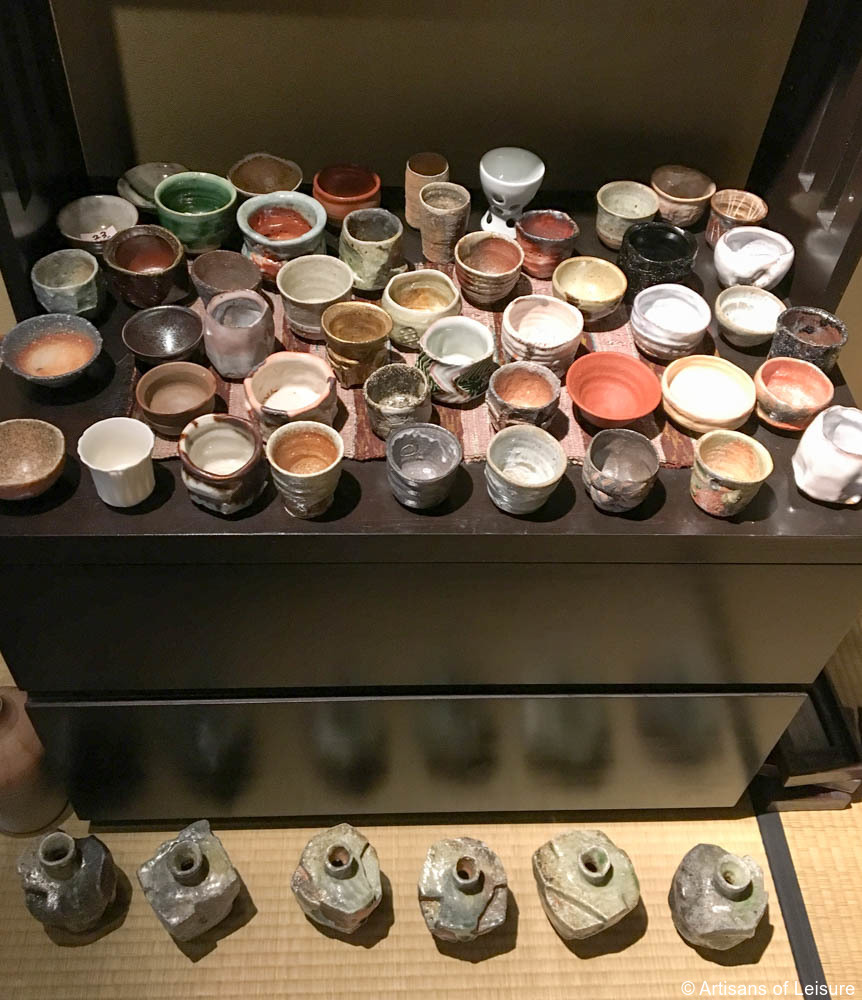 It is also one of the best places to experience kaiseki cuisine.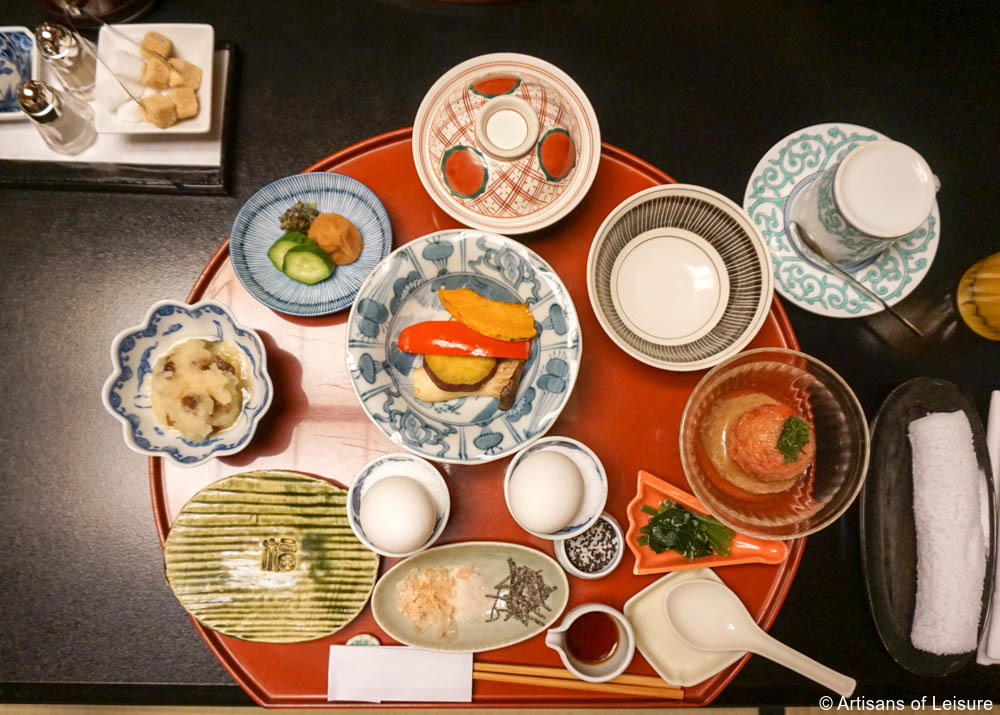 Q: You mentioned visiting Kamakura. What do you recommend doing there?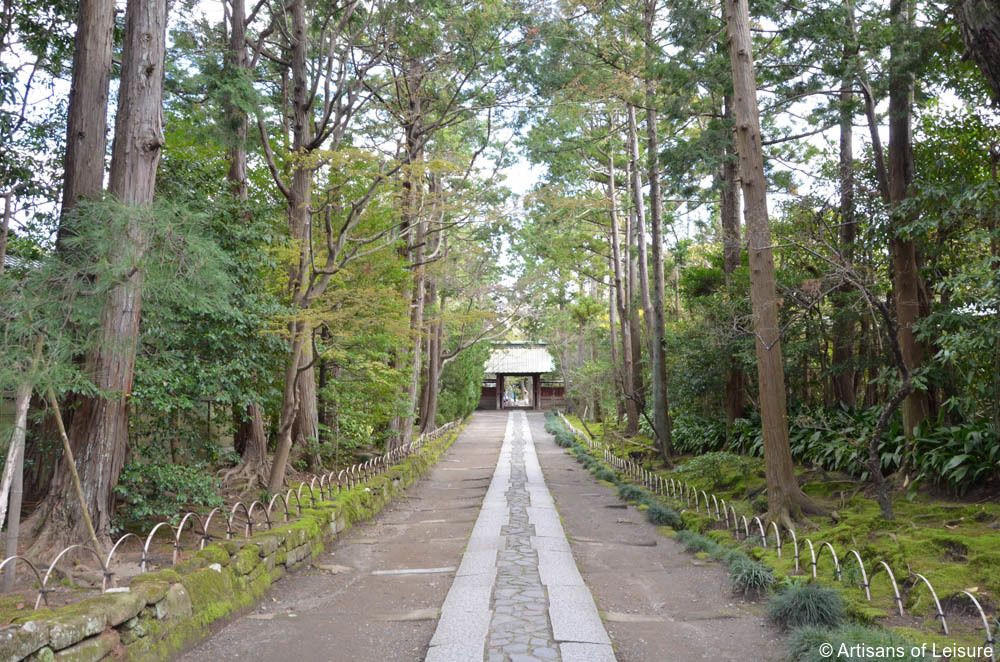 Kamakura was an ancient capital, located between Tokyo and Hakone, near Mount Fuji. It's famous for its giant Buddha, but there are many amazing Zen temples and monasteries scattered among the hills and forests and overlooking the sea.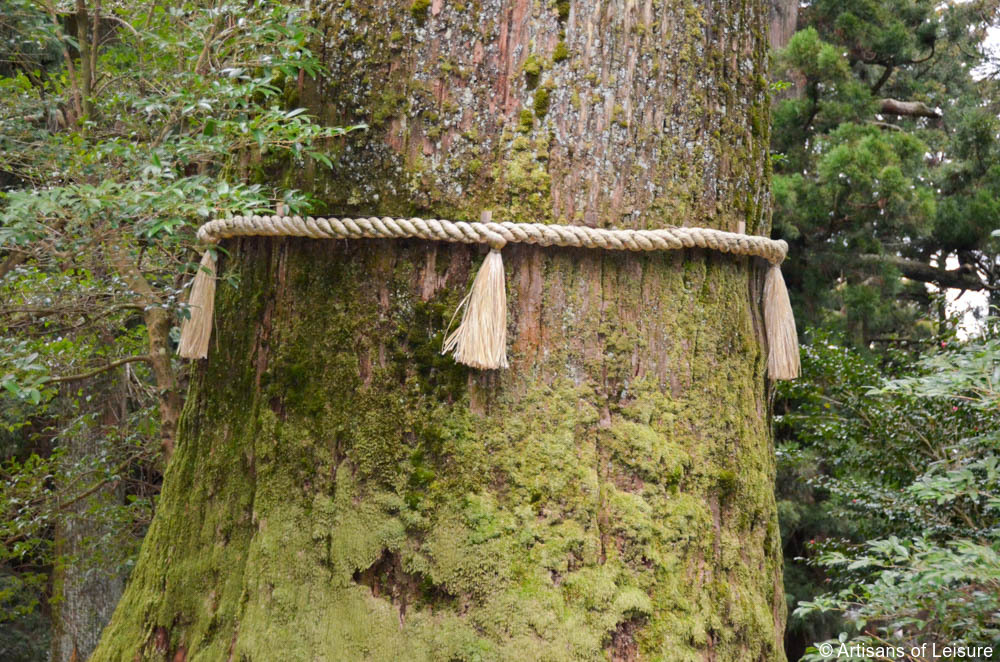 It is such a peaceful, spiritual place steeped in history. On this trip, I returned to Kamakura to visit temples and shrines that I had never been to before.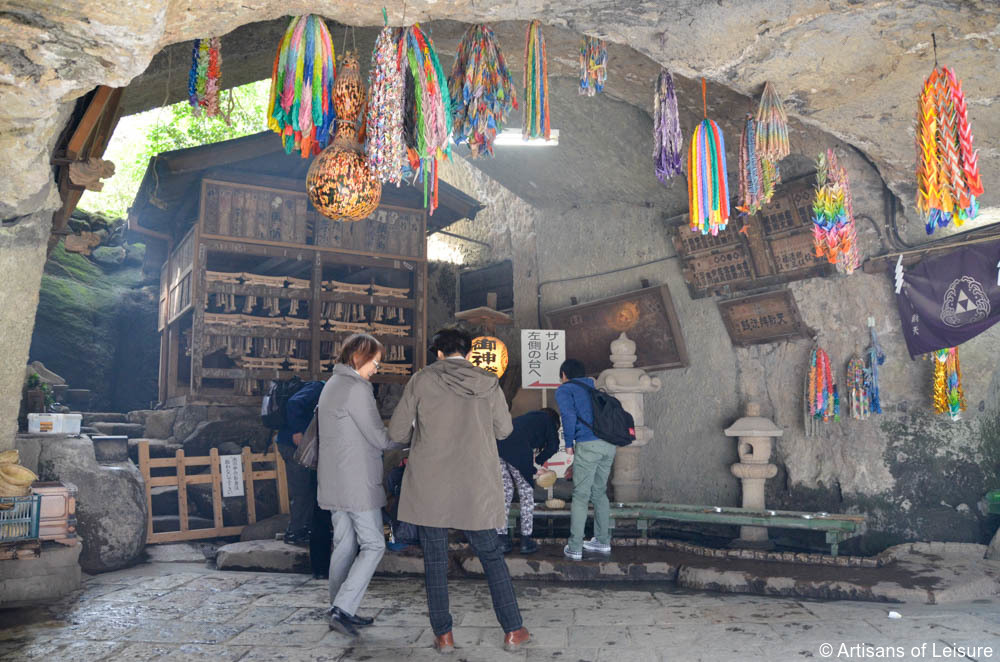 Each one has its own very unique purpose and history. For example, we visited a shrine deep in a cave that is a pilgrimage site for people praying for financial success.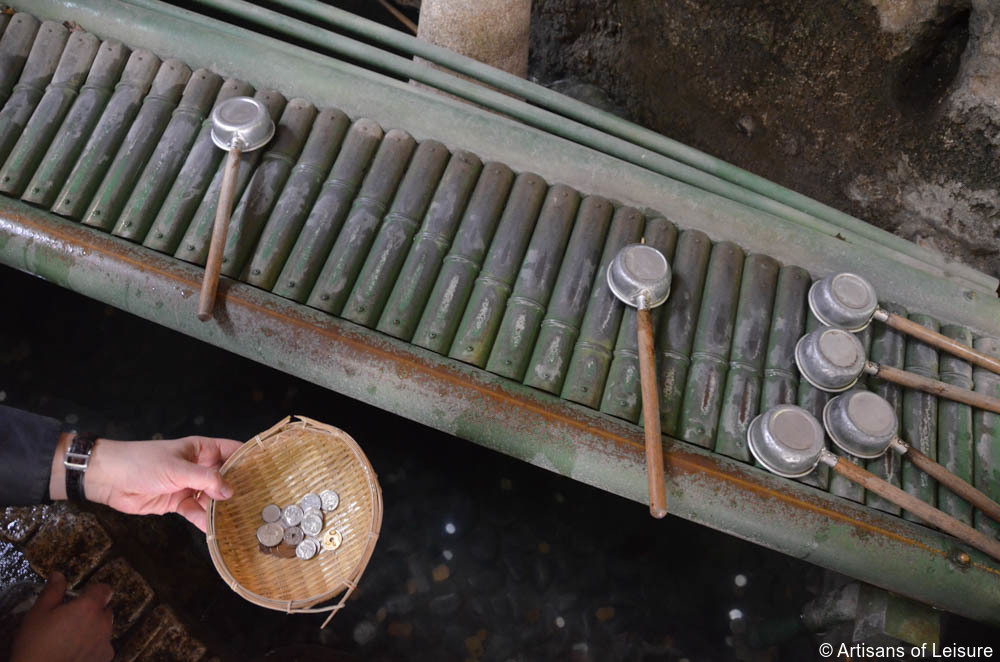 We also visited revered centers of Zen learning…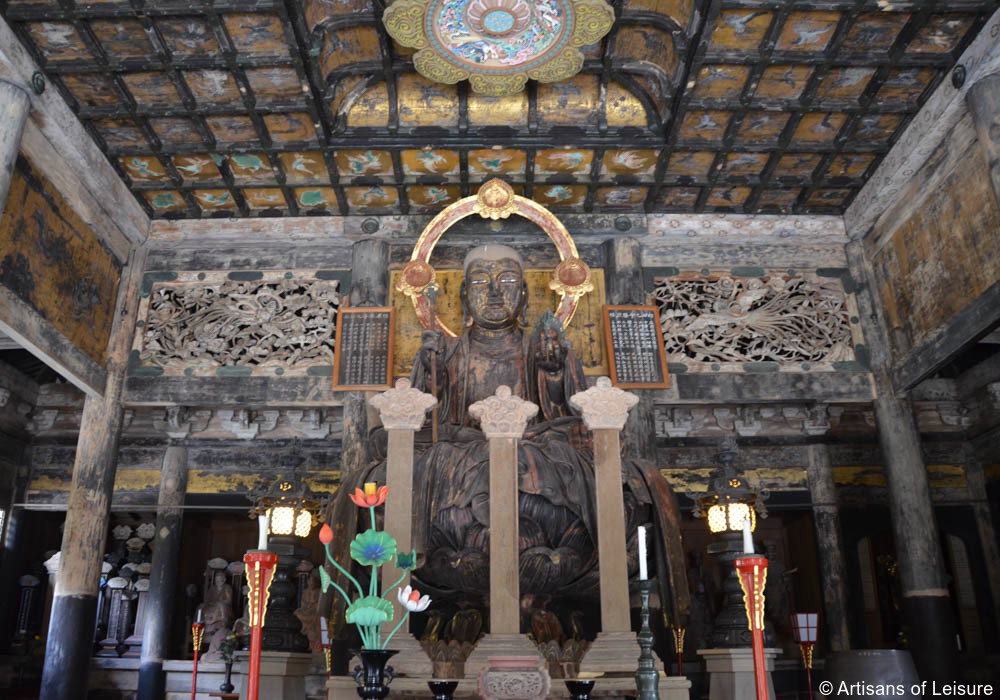 …saw ancient temples hidden in forests….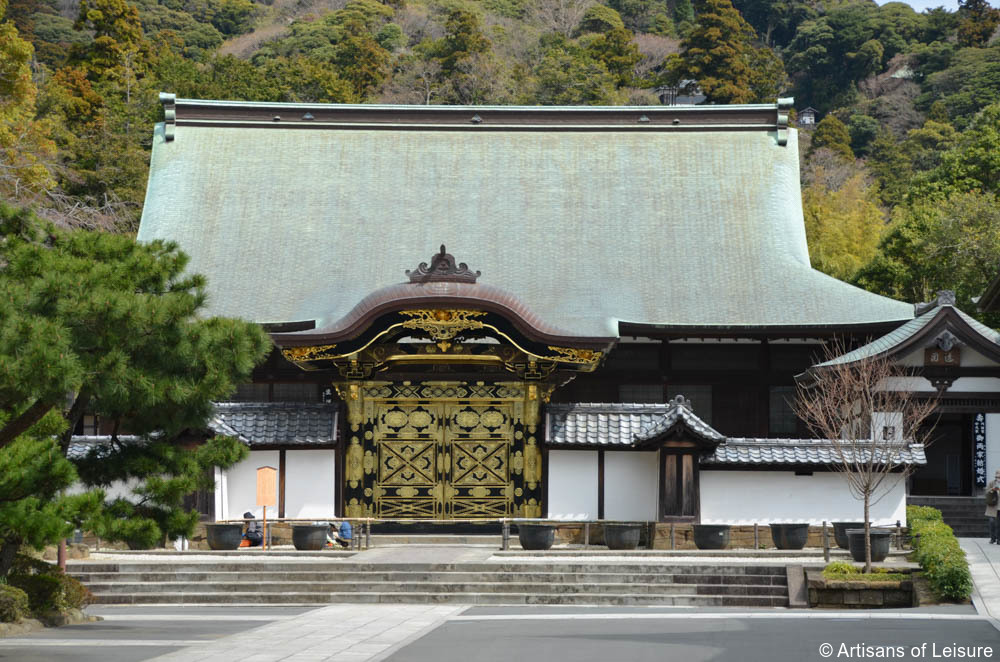 …and toured beautiful gardens.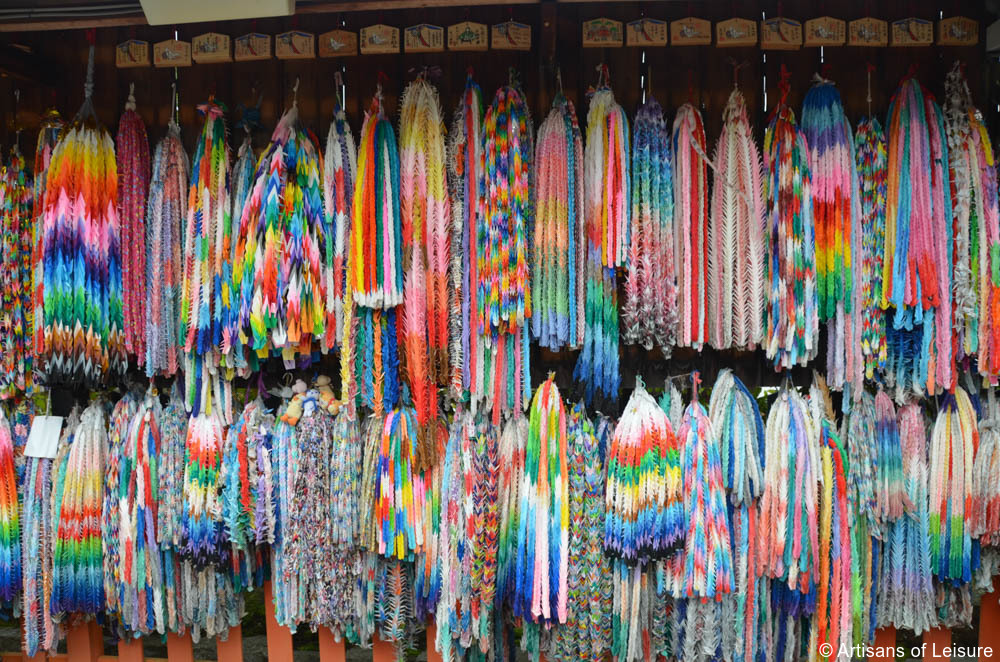 Q: Where do you want to go on your next trip to Japan?
My kids are already asking to go back to Japan for the Olympics in 2020. We will also likely visit some places in the mountains near Kanazawa to experience more off-the-beaten-track ryokans and mountain towns known for their crafts and culture in general. I'd like to go to Okinawa also to see the beautiful seashells. I also would like to return to Naoshima–there are so many new attractions and art installations there and on the surrounding islands.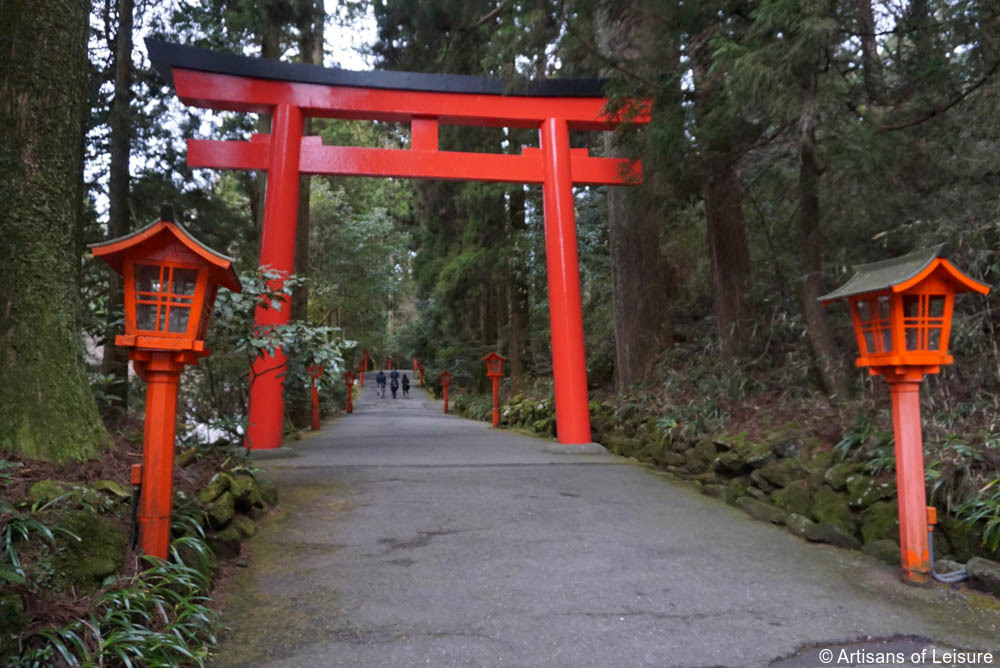 View our private Japan tours.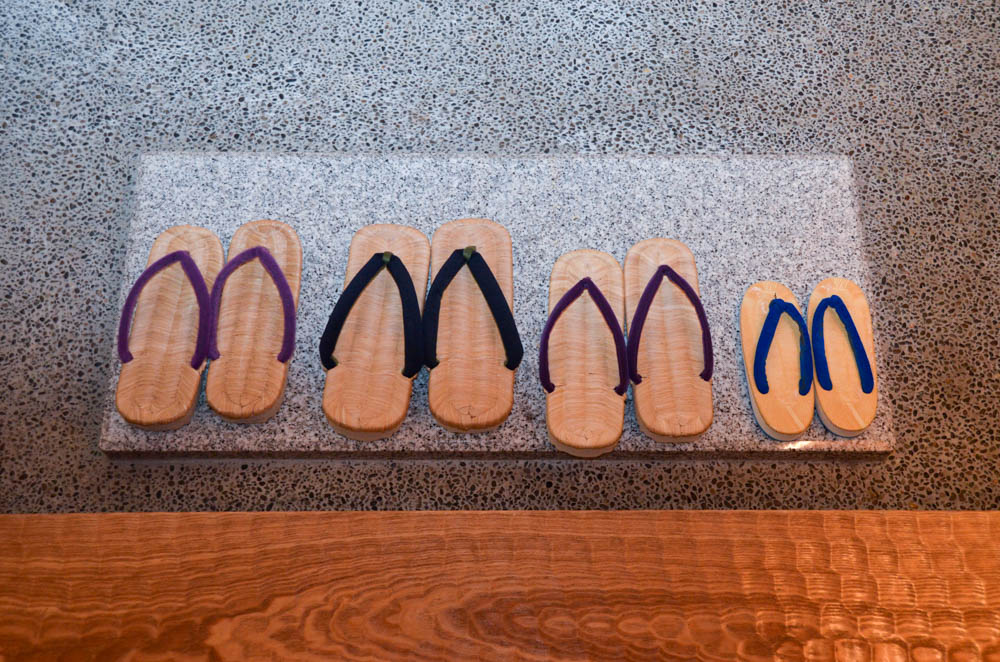 Read more about Artisans of Leisure and Ashley Isaacs Ganz on our press page.
Tags: art, Artisans of Leisure, Ashley Isaacs Ganz, ceramics, culinary tours, design, family travel, family travel experts, gardens, Japan, Japan experts, Japan tours, kaiseki, luxury hotels, luxury travel, restaurants, shojin ryori, shopping, vegetarian