Highlights of Ecuador & the Galapagos
(10 Days)
Quito, Galapagos cruise (4 nights), Otavalo Valley
Best of the Galapagos
(9 Days)
Quito, Galapagos cruise (3 nights), Galapagos lodge
Introduction to Ecuador & the Galapagos
(7 Days)
Quito, Galapagos cruise (3 nights)
Land-based Tour of the Galapagos
(8 Days)
Quito, Galapagos lodge
Highlights of Mainland Ecuador
(6 Days)
Quito, Otavalo Valley
Discover Ecuador
(9 Days)
Quito & environs, Galapagos cruise (4 nights)
Exclusive Ecuador & the Galapagos
(13 Days)
Quito, Otavalo Valley, Galapagos cruise (6 nights)
Family Tour of the Galapagos
(8 Days)
Quito, Galapagos lodge
Essence of Ecuador
(13 Days)
Quito, Cloud Forest, Galapagos cruise (4 nights), Otavalo Valley
Quito & Avenue of the Volcanoes
(9 Days)
Quito, Cotopaxi, Riobamba, Cuenca
Luxury Adventure Tour of Ecuador & the Galapagos
(11 Days)
Quito, Cloud Forest, Galapagos cruise (5 nights)
Journey Through Ecuador
(15 Days)
Quito, Amazon cruise (3 nights), Otavalo Valley, Galapagos cruise (5 nights)
Multi-country Tours
Best of Peru & the Galapagos
(13 Days)
Lima, Sacred Valley, Machu Picchu, Cusco, Quito, Galapagos lodge
Family Tour of the Galapagos
(8 Days - Departs Daily on a Private Basis)
Quito, Galapagos lodge

This Ecuador tour is ideal for travelers wanting to get the most out of a once-in-a-lifetime trip to the Galapagos Islands with their family. In addition, it includes fascinating cultural touring and family-friendly experiences in Quito.
Begin in Quito, the capital of Ecuador and a historic city set among snowcapped volcanoes in the Andes. With your private local guide, tour the city center, a UNESCO World Heritage Site filled with Spanish colonial-era architecture. Children of all ages will love the dazzling gold interiors of churches like the La Compania de Jesus, and seeing locals go about their daily lives in the Old Town's charming plazas and backstreets. During your tour, sample local sweets, see craftsmen making items such as candles and wooden toys, and visit a shop to learn what makes Ecuadorian chocolate so delicious. Also enjoy a ride on the TeleferiQo gondola up the side of Pichincha Volcano. Perhaps also shop for a high-quality Panama hat—an Ecuador original. If desired, Artisans of Leisure can also arrange family-friendly activities such as a chocolate-making workshop or an excursion to the Mitad del Mundo monument that marks the equator.
Next, fly to the Galapagos Islands, a dream destination for nature lovers, and stay at Pikaia Lodge on Santa Cruz Island, the finest resort hotel in the Galapagos. Enjoy naturalist-led day trips aboard Pikaia's private 100-foot yacht to landing sites on Santa Cruz and the most interesting surrounding islands, such as Bartolome, Santiago and North Seymour. See incredible volcanic landscapes, and get close to iconic Galapagos wildlife such as giant tortoises, blue-footed boobies and marine iguanas. Depending on the season, also see mating rituals, newborns feeding, territorial squabbles and more. If desired, snorkel in areas frequented by sea lions, penguins, sea turtles and schools of colorful fish. Also enjoy a naturalist-led excursion on Santa Cruz to highlights such as the giant tortoise reserve, lava tubes, scalesia forest and the Charles Darwin Research Station, where different subspecies of Galapagos tortoises are raised.
The tour concludes with one night in Quito or Guayaquil.
This tour can easily be combined with popular destinations in Peru, Argentina or Chile.
Itinerary Overview
Day 1
Arrive Quito


VIP airport assistance. Private arrival transfer to hotel for 2 nights

Day 2
Quito


Full-day private touring

Day 3
Quito – Galapagos Islands

Private airport transfer. Flight to Galapagos and VIP lounge access. Arrival transfer to lodge for 4 nights

Day 4
Galapagos Islands


Full-day shared yacht excursion to nearby islands

Day 5
Galapagos Islands


Santa Cruz Island touring with naturalist guide

Day 6
Galapagos Islands


Full-day shared yacht excursion to nearby islands

Day 7
Galapagos Islands – Guayaquil or Quito


Transfer to airport for flight to Guayaquil or Quito. Private transfer to hotel for 1 night

Day 8
Depart Guayaquil or Quito


Private airport transfer
Hotels & Cruises
| | |
| --- | --- |
| Quito: | Casa Gangotena |
| Galapagos | Pikaia Lodge |
| Guayaquil: | Hotel del Parque |
Cost
| | |
| --- | --- |
| $12,300 | Per person (double occupancy) |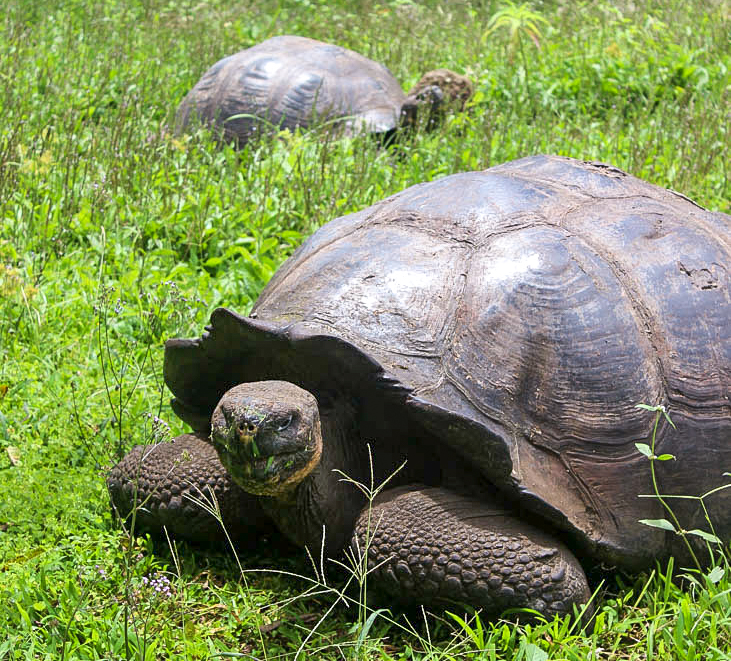 Highlights of Ecuador & the Galapagos
(10 Days)
Quito, Galapagos cruise (4 nights), Otavalo Valley
Best of the Galapagos
(9 Days)
Quito, Galapagos cruise (3 nights), Galapagos lodge
Introduction to Ecuador & the Galapagos
(7 Days)
Quito, Galapagos cruise (3 nights)
Land-based Tour of the Galapagos
(8 Days)
Quito, Galapagos lodge
Highlights of Mainland Ecuador
(6 Days)
Quito, Otavalo Valley
Discover Ecuador
(9 Days)
Quito & environs, Galapagos cruise (4 nights)
Exclusive Ecuador & the Galapagos
(13 Days)
Quito, Otavalo Valley, Galapagos cruise (6 nights)
Family Tour of the Galapagos
(8 Days)
Quito, Galapagos lodge
Essence of Ecuador
(13 Days)
Quito, Cloud Forest, Galapagos cruise (4 nights), Otavalo Valley
Quito & Avenue of the Volcanoes
(9 Days)
Quito, Cotopaxi, Riobamba, Cuenca
Luxury Adventure Tour of Ecuador & the Galapagos
(11 Days)
Quito, Cloud Forest, Galapagos cruise (5 nights)
Journey Through Ecuador
(15 Days)
Quito, Amazon cruise (3 nights), Otavalo Valley, Galapagos cruise (5 nights)
Multi-country Tours
Best of Peru & the Galapagos
(13 Days)
Lima, Sacred Valley, Machu Picchu, Cusco, Quito, Galapagos lodge
Another fantastic trip! I'm convinced that you have the best guides. We really liked the boat you arranged for us in the Galapagos…And the guide that you flew out there for us was one of our favorites on the whole trip.
~ L.R., Paradise Valley, AZ
Our trip to Ecuador was outstanding! We loved the combination of cruise and luxury lodge in the Galapagos – the perfect way to experience the islands. Our private guide in mainland Ecuador was fantastic.
~ E.B. Denver, CO
My clients had an incredible Galapagos trip. They loved the VIP meet & greet at the airport, loved the hotels, loved the yacht and loved the guide. Everything was absolutely flawless.
~ J.C., Kansas City, MO (travel agent)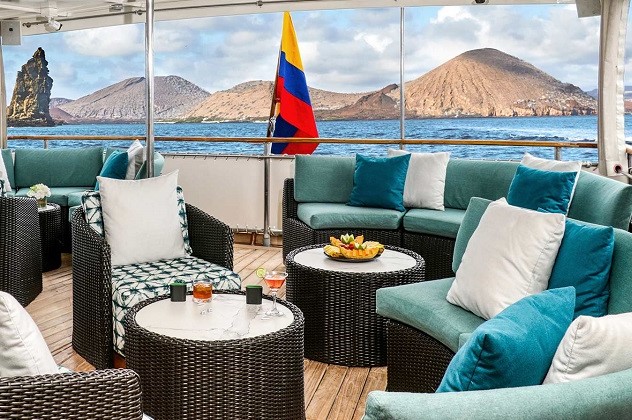 Recommended by:
Departures
Conde Nast Traveler
The New York Times
Wall Street Journal
Travel + Leisure
Town & Country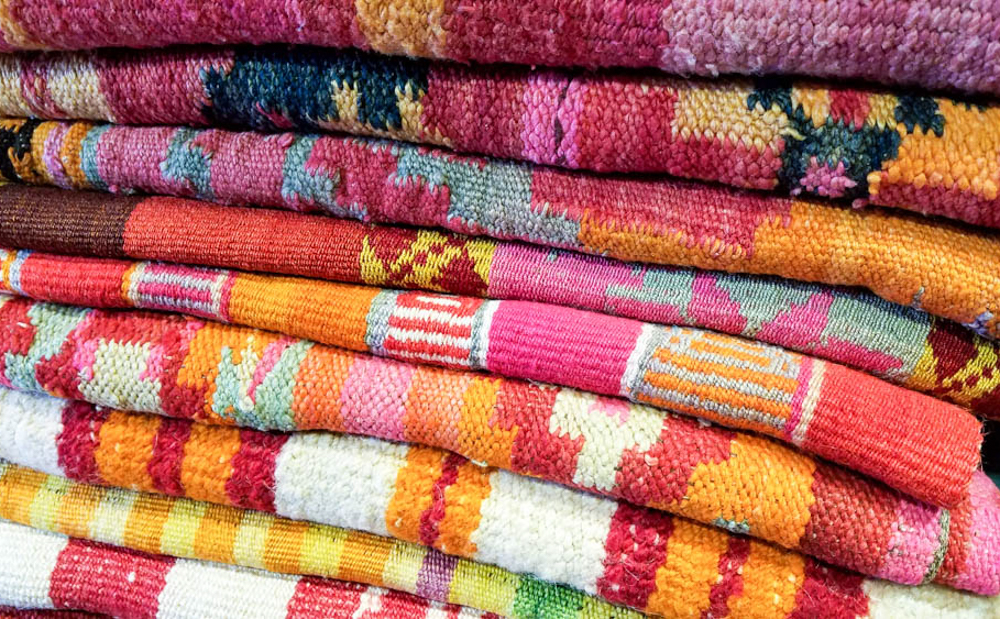 The Best of the Galapagos & Ecuador
Touring the Galapagos: A Few of Our Favorite Islands and Landing Sites