July 29, 2011
Touring the Galapagos: A Few of Our Favorite Islands and Landing Sites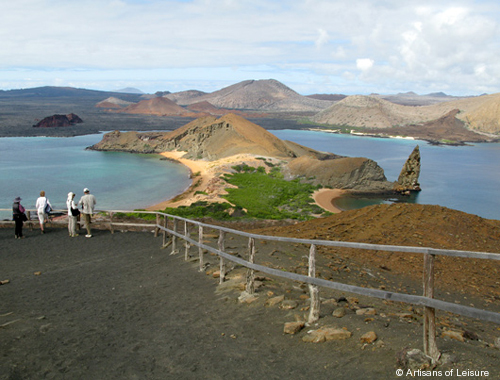 The Galapagos Islands is a dream trip for many travelers. It's a once-in-a-lifetime opportunity to see incredible volcanic landscapes and the unusual plants and animals that inspired Charles Darwin and continue to intrigue scientists and visitors alike.
Our Galapagos tours feature our favorite way to explore these remote and fascinating islands off the coast of Ecuador, including during private charter cruises or on one of our preferred expedition cruises.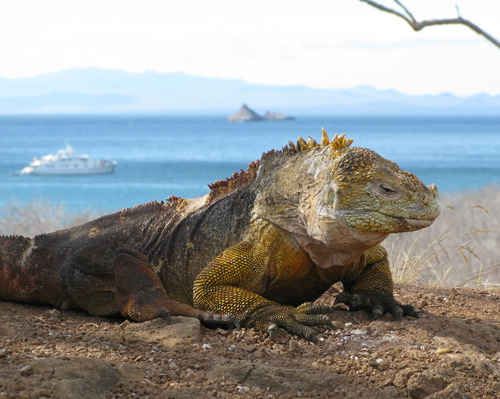 Our most popular Galapagos cruises range from four to eight or more days. The cruises typically travel to different islands each day and include two excursions per day–naturalist-led walks on islands or excursions along the shoreline by pangas, small Zodiac-type boats–plus additional options such as snorkeling and kayaking.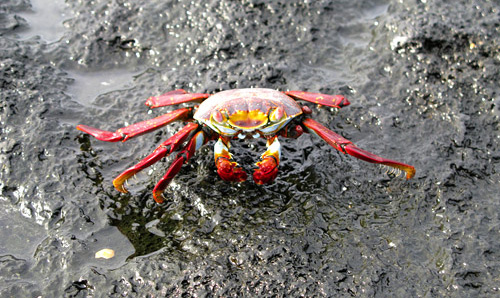 Located in the Pacific Ocean off the coast of Ecuador, the 19 main islands (and over 200 additional islets and rocks) of the Galapagos Archipelago and the surrounding marine reserve became a national park in 1959 and a UNESCO World Heritage Site in 1978.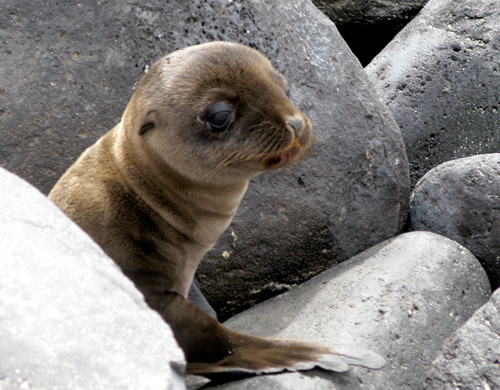 One of the first things travelers to the Galapagos realize is that every island has a unique combination of landscapes and indigenous flora and fauna, meaning that each excursion is filled with new discoveries.
Our Galapagos cruises always feature a variety of sites with amazing volcanic features, unusual vegetation, and an abundance of wildlife, such as sea lions, giant tortoises, sea turtles, boobies, penguins, marine iguanas, land iguanas, Darwin's finches, albatrosses, frigate birds, herons, hawks, sharks, rays and more.
Some of our favorite islands and landing sites in the Galapagos include:
Santa Cruz Island (Cerro Dragon, Charles Darwin Research Station)
Cerro Dragon is a mostly flat part of this large island, with a saltwater lagoon where marine iguanas and flamingoes converge, giant prickly pear cactuses tower overhead, and a hill (or cerro) where yellow land iguanas saunter about. Another highlight of Santa Cruz is the Charles Darwin Research Station in Puerto Ayora, where you can see how giant tortoises are bred and raised in an effort to reverse declining populations on some islands.
Fernandina Island (Punta Espinoza)
On a rocky beach at the base of this large volcanic cone, which last erupted in 2005, hordes of marine iguanas bask in the sun, flightless cormorants dry their wings, and stands of lava cactus persevere on otherwise barren lava flows.
Isabela Island (Tagus Cove, Punta Vicente Roca)
The largest island in the Galapagos, Isabela has multiple volcanic cones and a number of fascinating sites, including Tagus Cove. A short hike uphill through a forest of fragrant palo santo trees leads to an overlook of Darwin Lake, a salt lake in a crater, and expansive views over lava fields that stretch to the horizon. The cliffs above Tagus Cove are carved with historical graffiti left by the pirates and whalers who frequented this protected bay in centuries past. Punta Vicente Roca is a marine site at the base of high cliffs where snorkelers can watch sea turtles feeding and resting, and perhaps see a penguin dart through the water. A panga ride along the cliff walls is a great way to see penguins, flightless cormorants, boobies, and many other types of birds nesting in the small crevices.
Bartholome Island
One of the most geologically dramatic islands, Bartholome is a jumble of lava fields and tuff cones. A short hike to the top reveals panoramic views of the golden beaches and iconic spire of Pinnacle Rock below.
These are just a few of the many incredible experiences visitors can expect on a cruise through the Galapagos Islands. But bear in mind that the Galapagos constantly surprise visitors. No matter which islands you visit, you can be sure to see some of the wonders of life play out right in front of you, such as sea turtles mating, sea lions nursing pups, marine iguanas battling head to head in a territorial disagreement, albatrosses performing courtship dances, a blue-footed booby feeding chicks in the middle of the walking path, or a sea lion snoozing on the deck of an unmanned boat.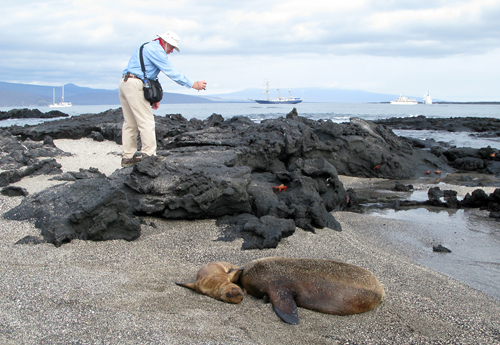 A trip to the Galapagos is incomplete without additional touring time in mainland Ecuador, especially to Quito and the Otavalo Valley. Visit our website for more information about our private tours of Ecuador & the Galapagos.