July 20, 2010
Just Back: Ecuador & the Galapagos Islands
The Galapagos Islands are a great reason to travel to Ecuador, and the culturally rich towns and diverse landscapes of mainland Ecuador—including Quito, Otavalo and Guayaquil—also hold many wonderful experiences.
We started our most recent journey through Ecuador in the Galapagos. For travelers on our private Ecuador tours, we book the most luxurious cruises available, from 16-passenger yachts to 100-passenger cruise ships.
Sea lions greet you at almost every stop in the Galapagos.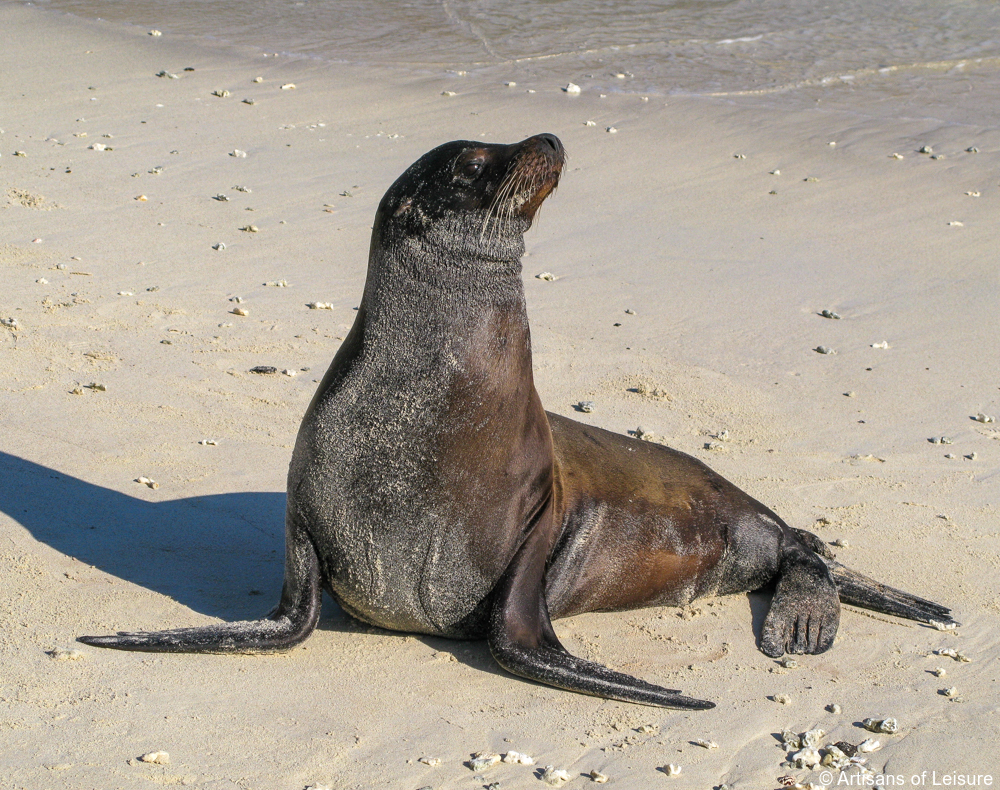 Marine iguanas gather for warmth, blending into the volcanic rocks on Fernandina Island.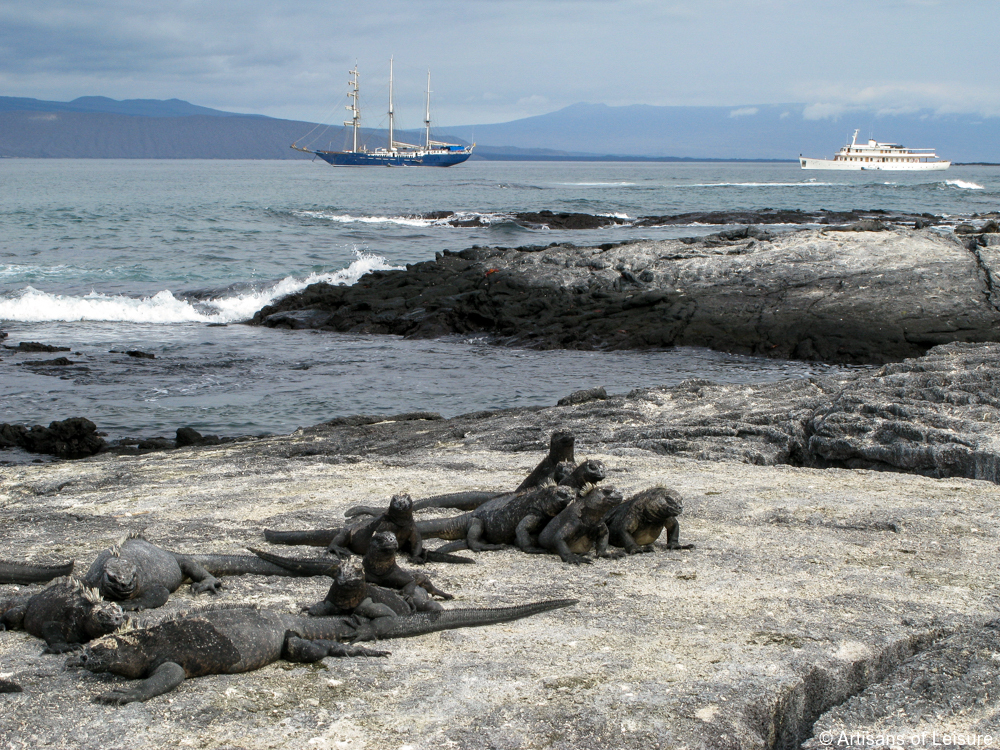 Lava cactus is a pioneer colonizer on solidified lava flows.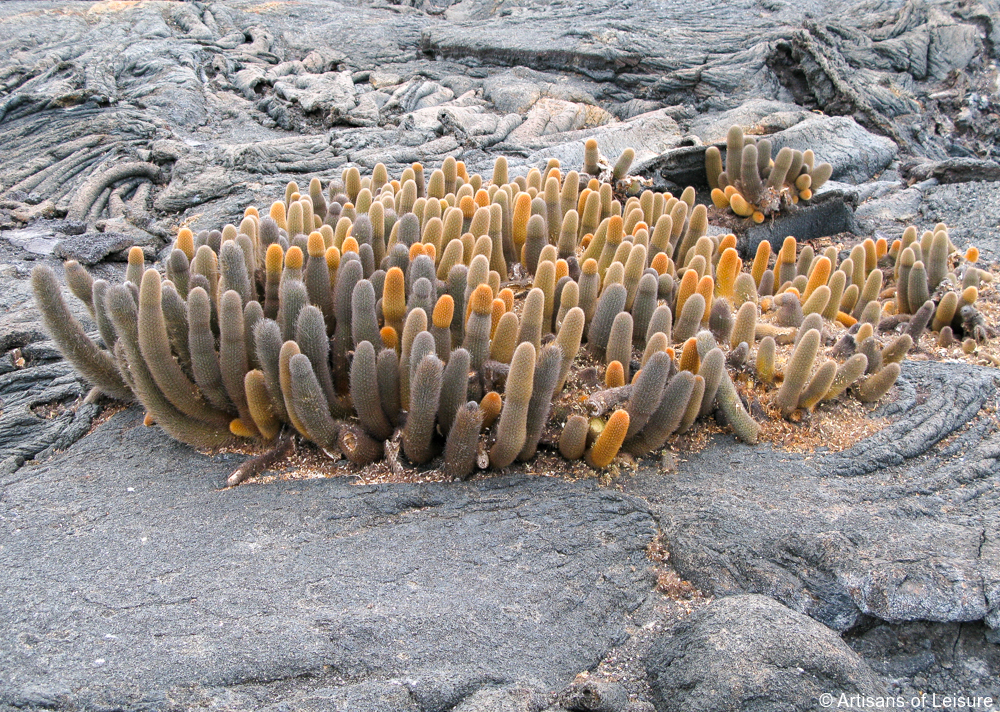 A land iguana basks on Santa Cruz Island.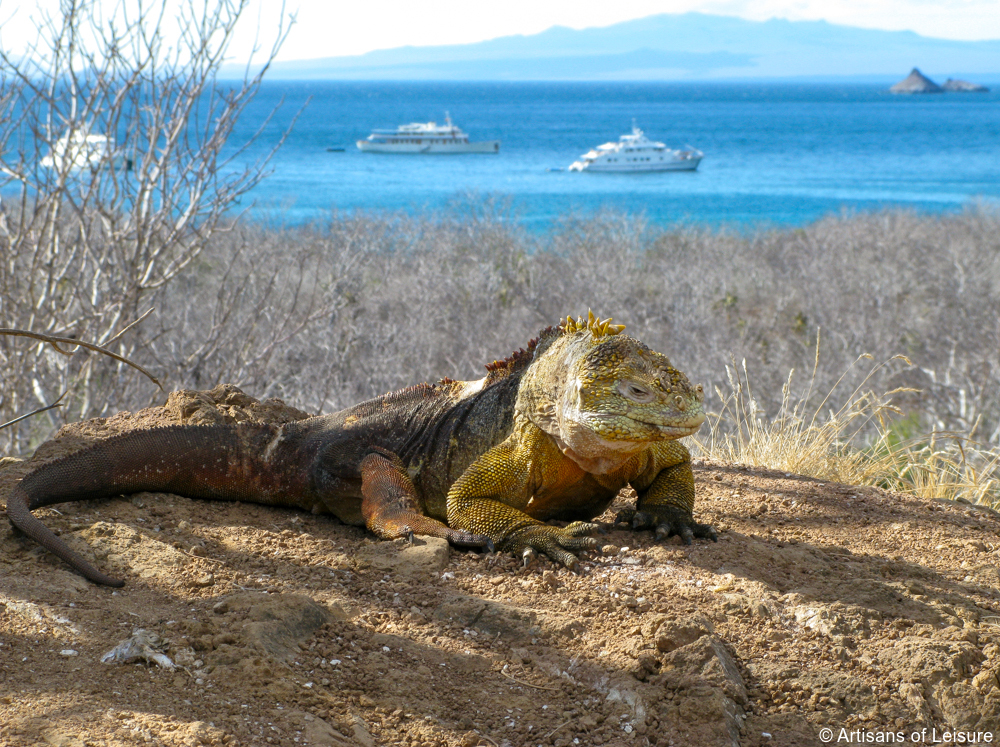 Marine iguanas often swim between rocks off Española Island.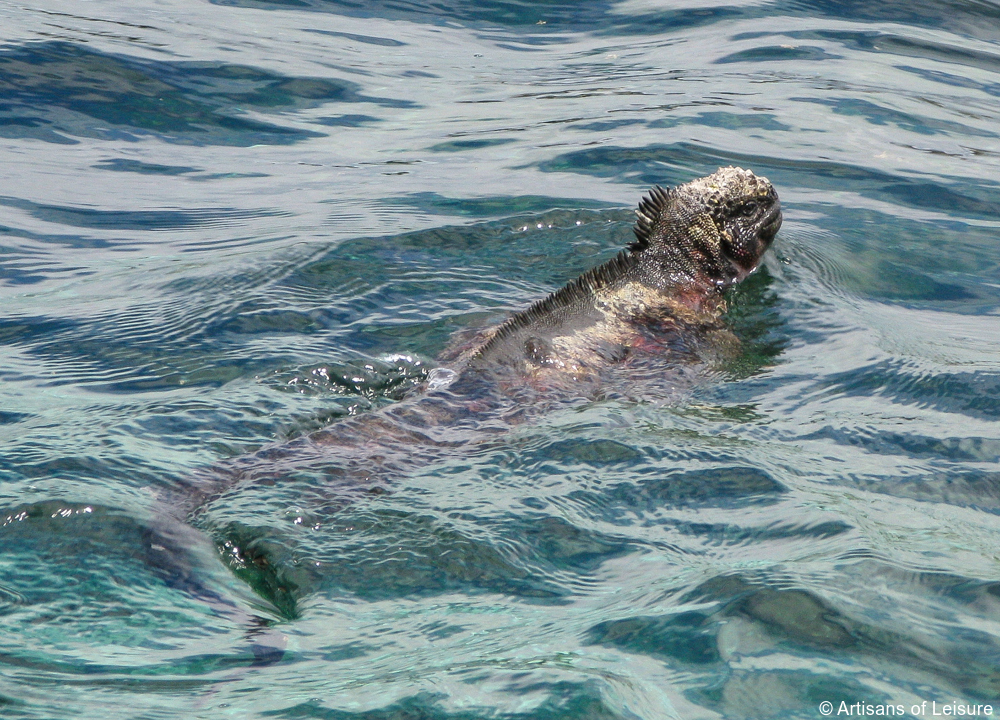 Beaches in the Galapagos vary from powdery white sand to a coarse mix of shells and pebbles.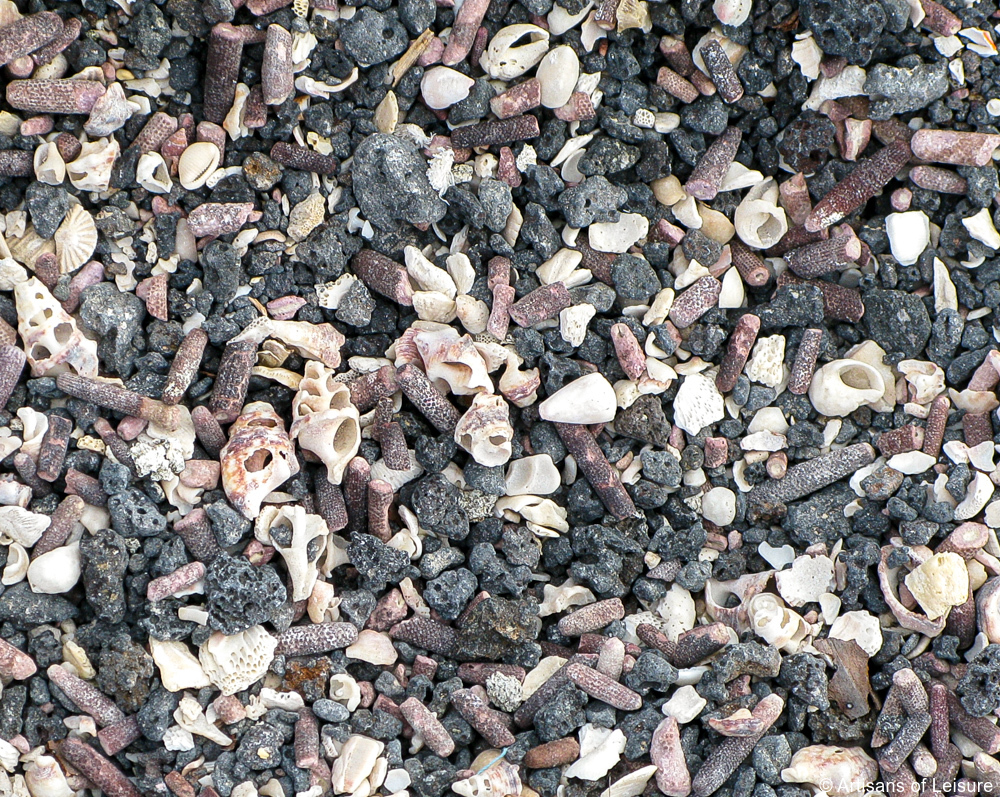 The distinctive Sally Lightfoot crab appears throughout the Galapagos.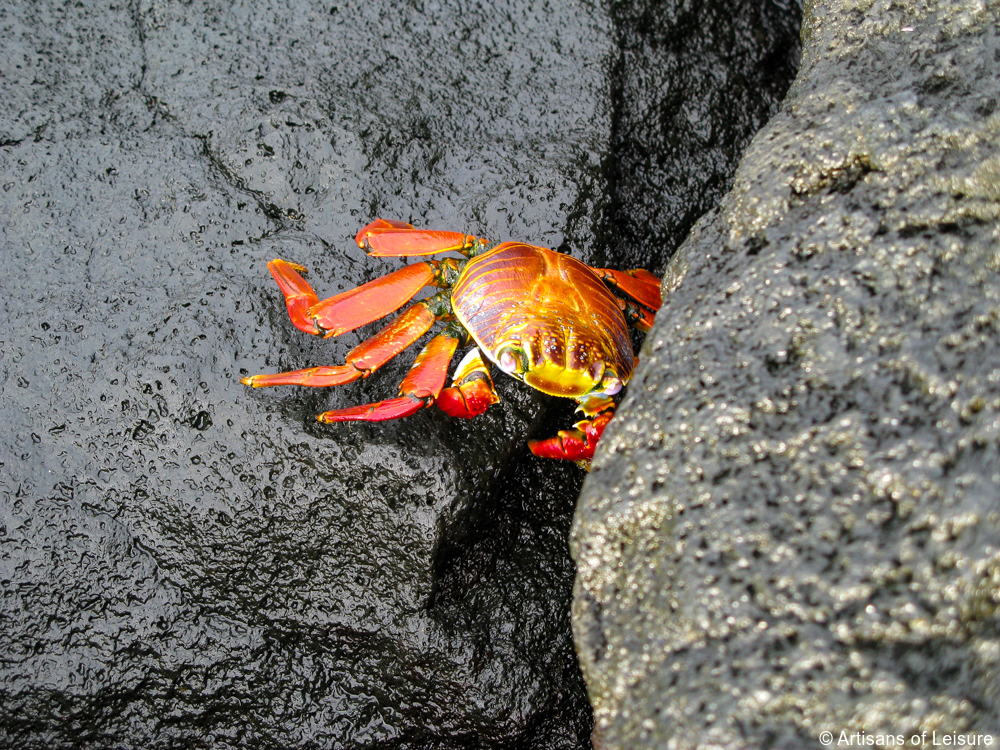 Galapagos tortoises roam the highlands of Santa Cruz Island, dining on fresh grass and posing for photos.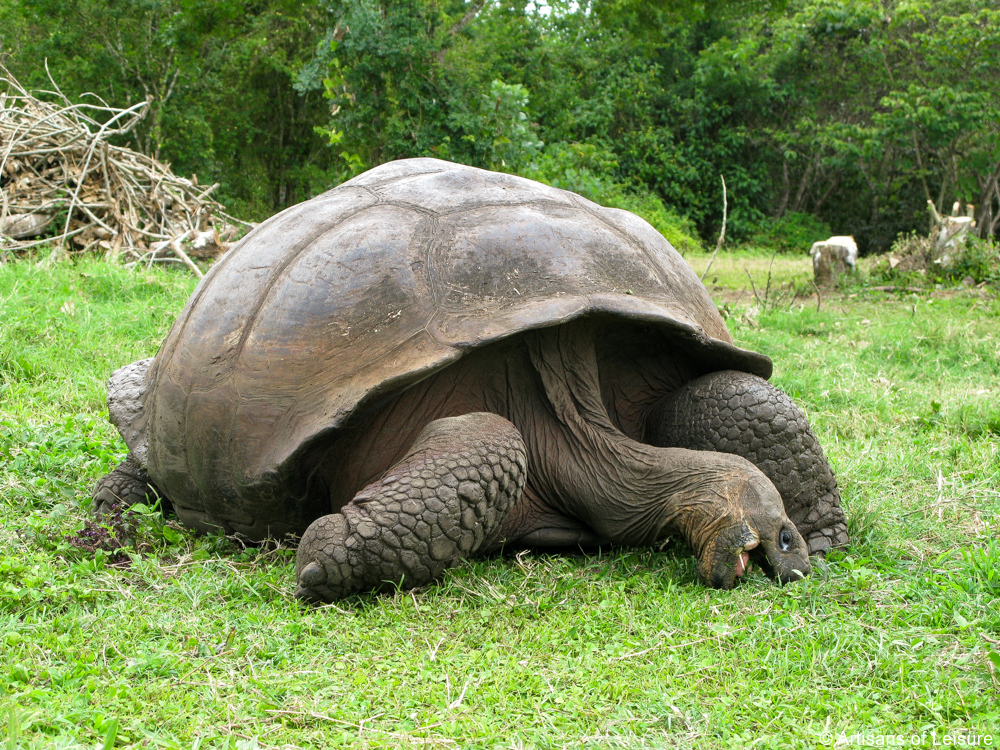 Galapagos penguins are the only penguins that nest entirely in the tropics.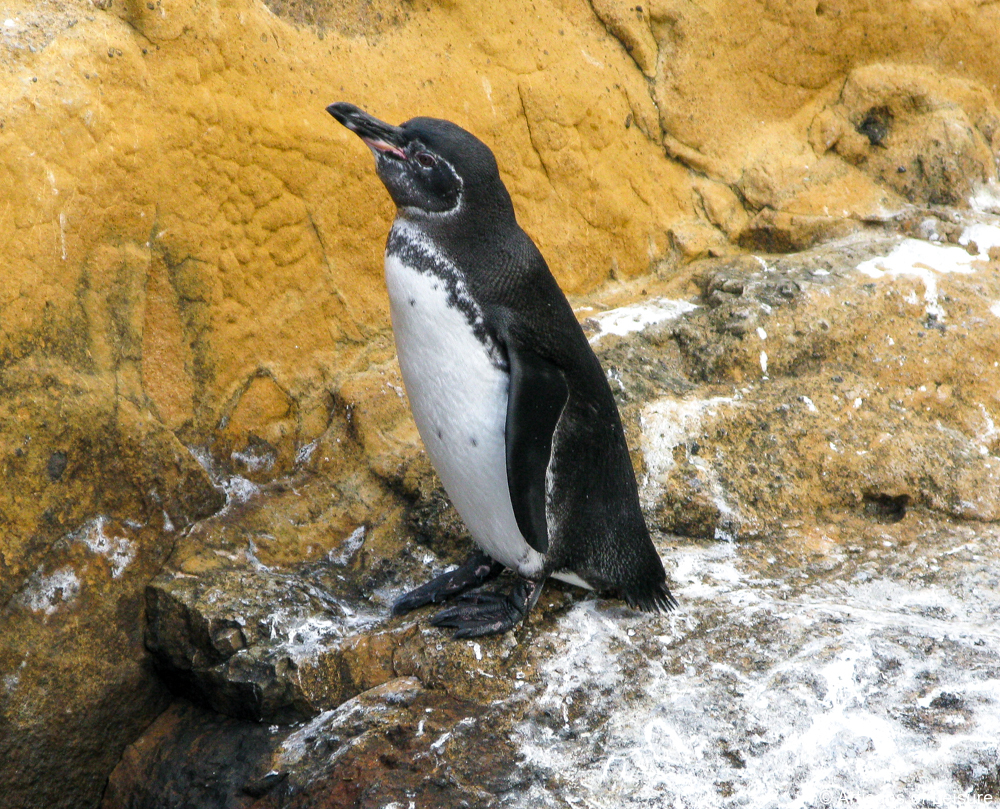 Darwin's finches are among the most renowned Galapagos birds.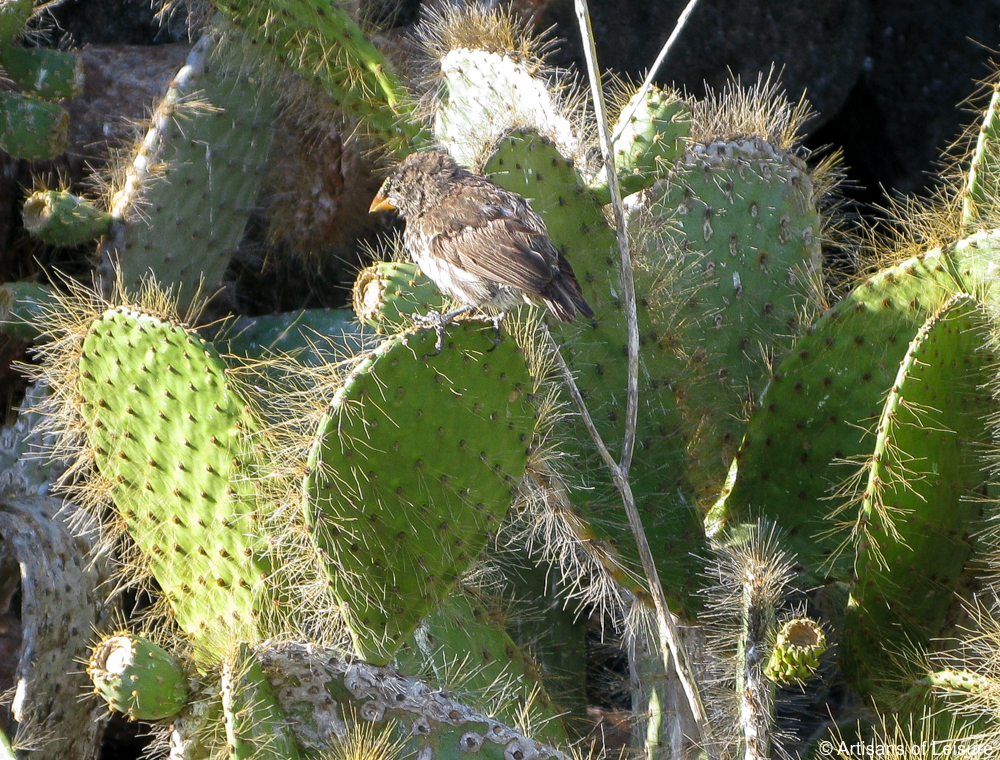 Spatter cones on Bartolome Island give a vivid account of the volcanic activity that has formed (and continues to form) the Galapagos.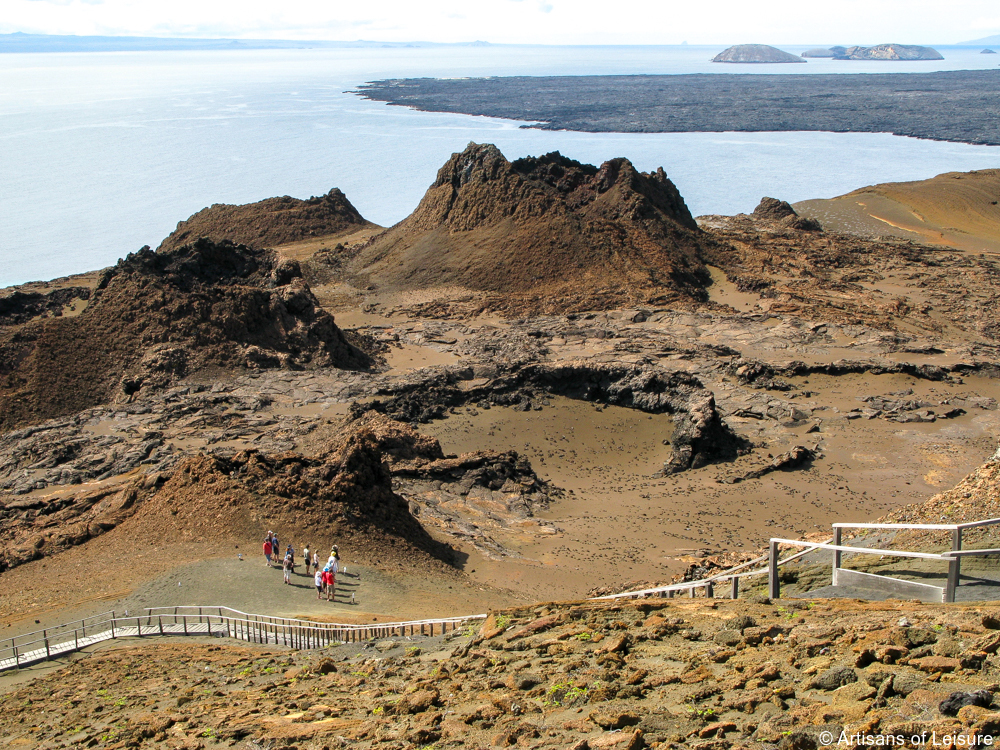 The cycle of life is visible year round in the Galapagos. In this case, a red-footed booby incubates an egg on Genovesa Island.
A waved albatross chick begs for food from a parent.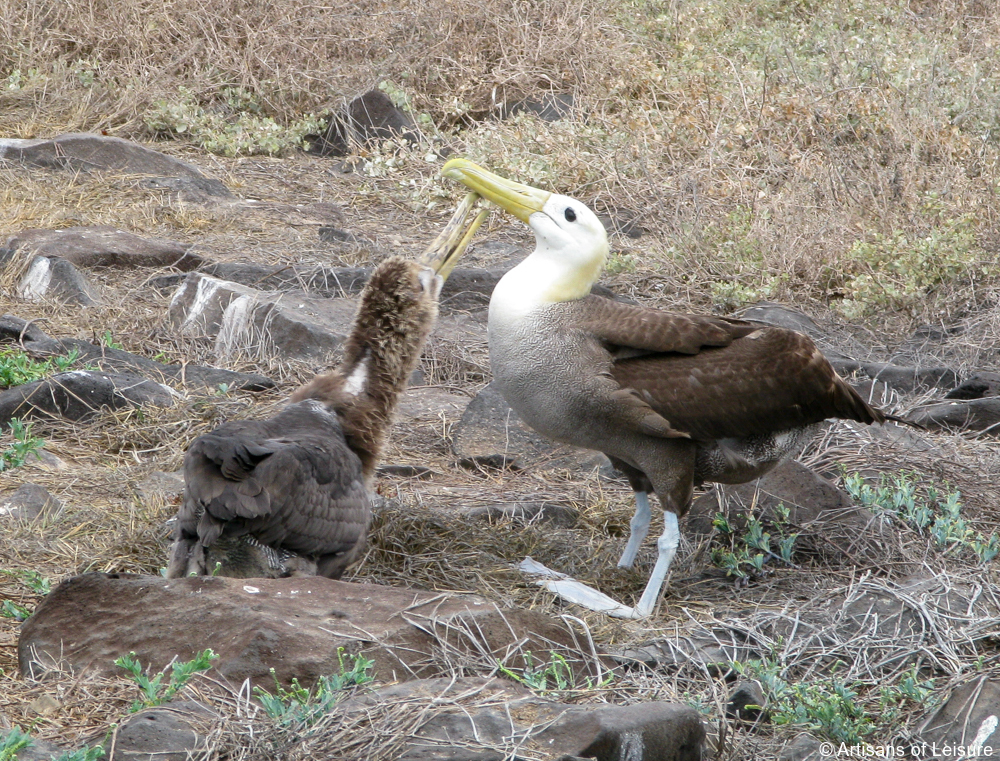 Dolphins frequent the waters around the Galapagos Islands and sometimes swim alongside ships and yachts.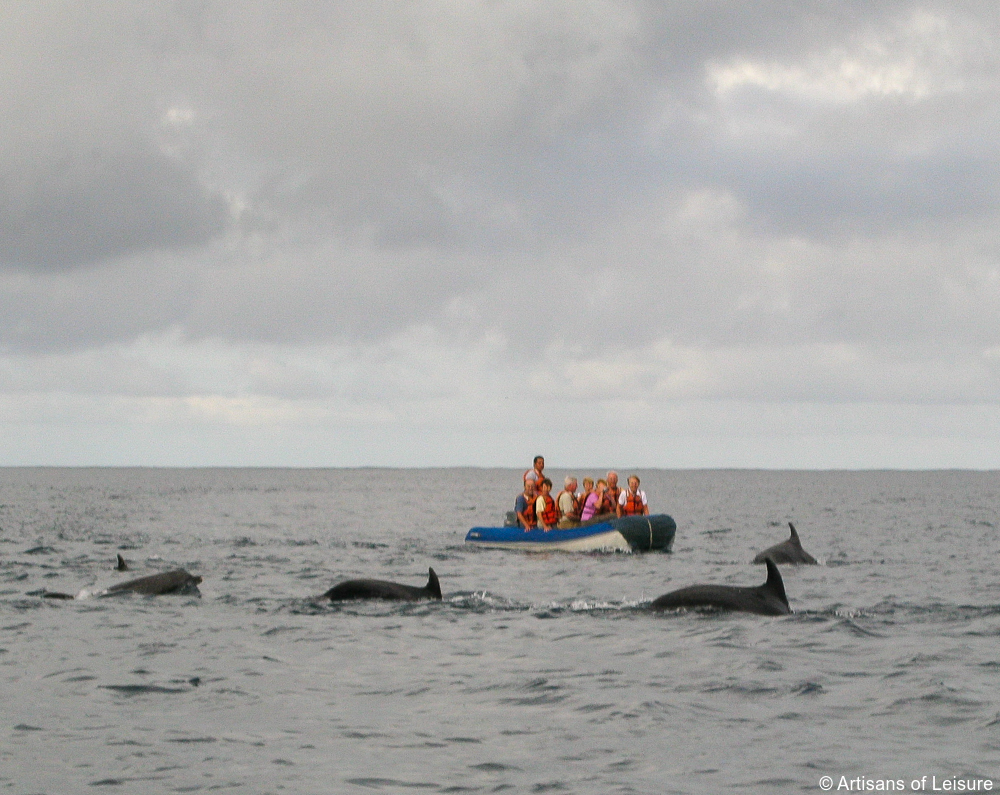 Magnificent frigatebirds are also reliable companions on Galapagos cruises.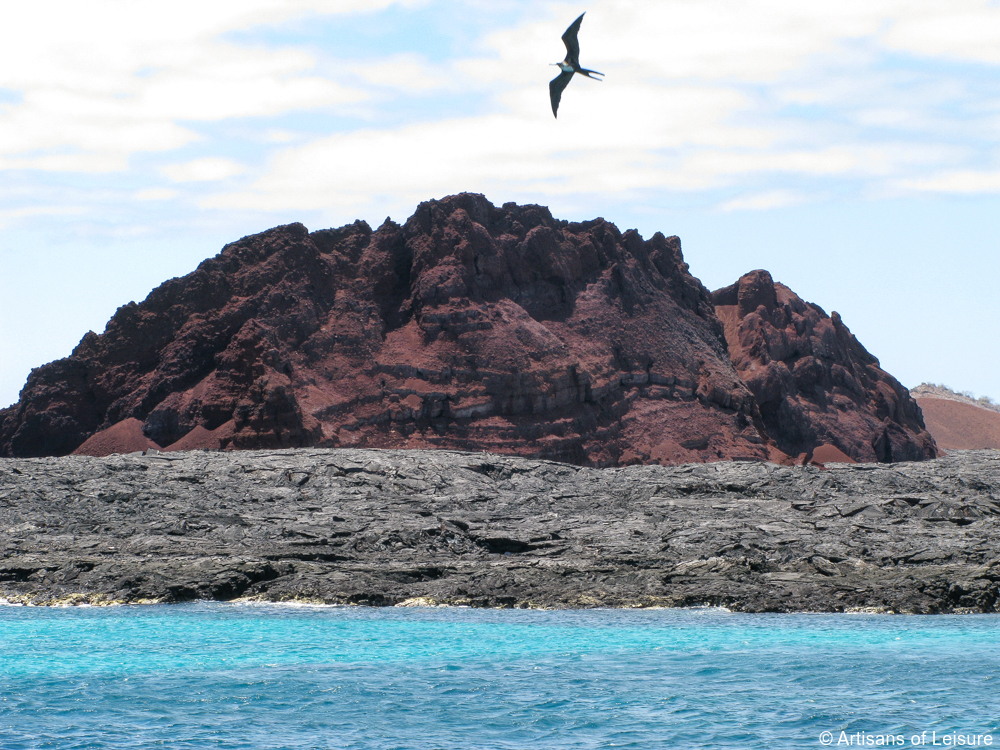 Snorkeling is an option at many sites around the Galapagos. It's sometimes possible to watch sea turtles feeding on the rocks or even sleeping on the sandy bottom.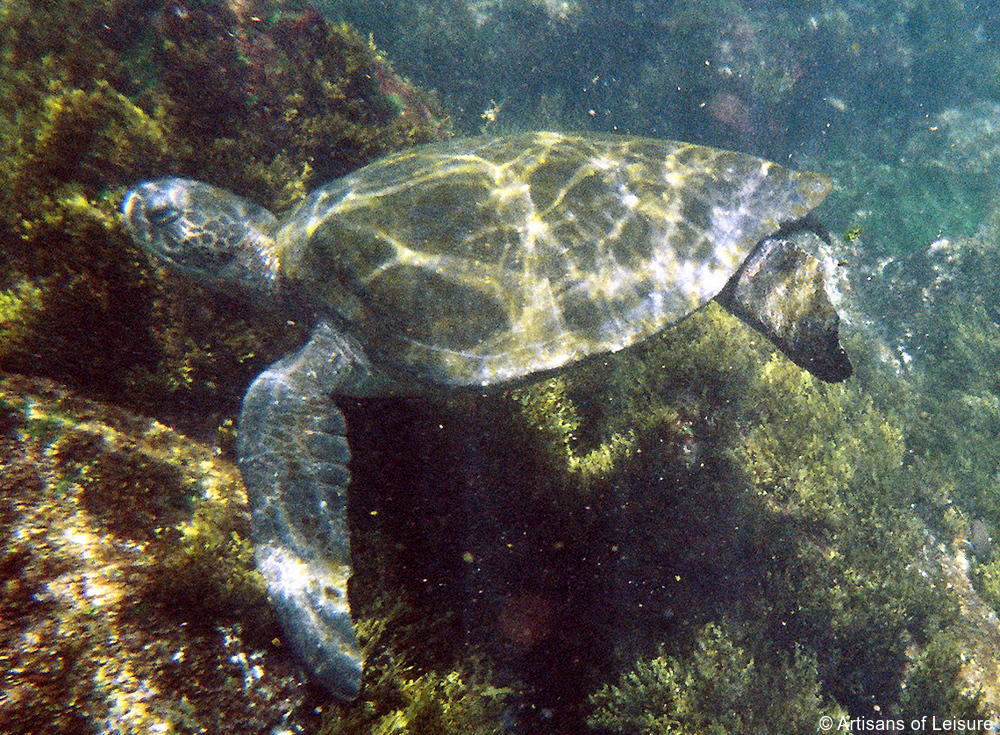 Sea lions often swim up for a closer look.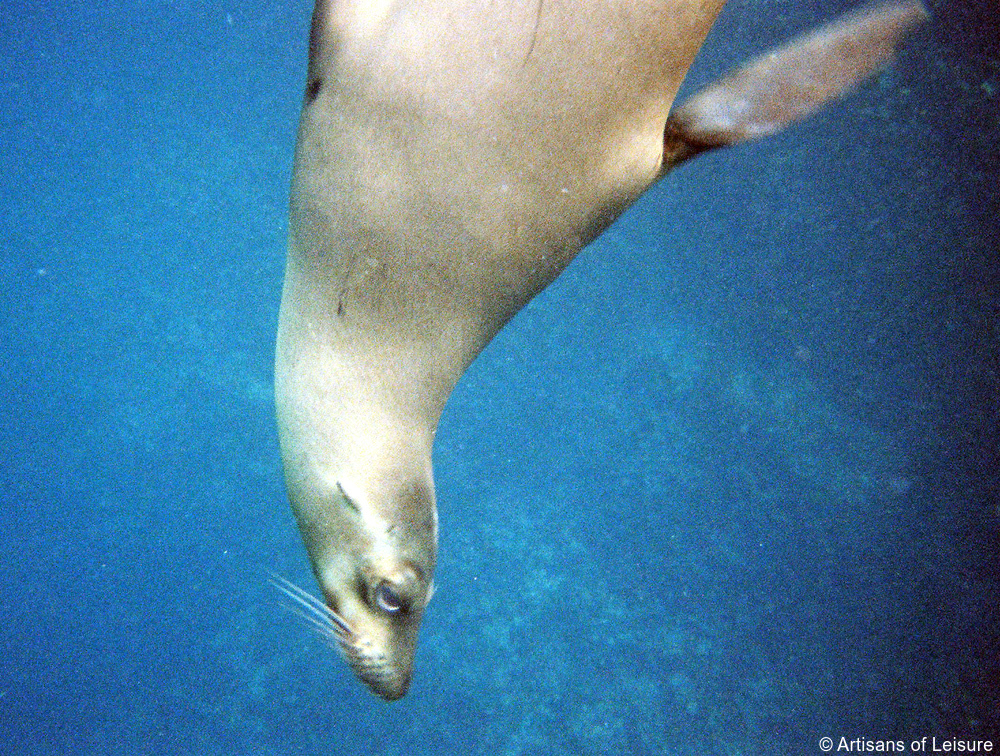 Blue-footed boobies are among the iconic species of the Galapagos.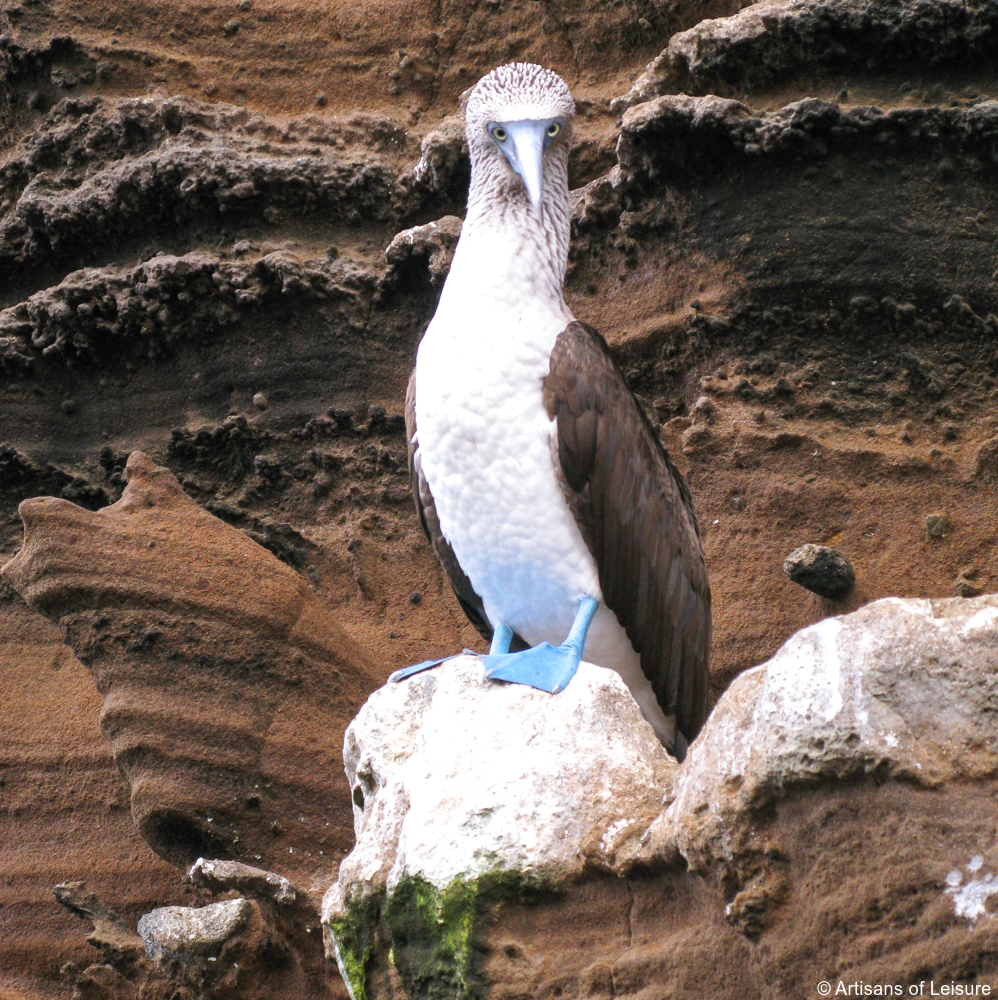 Sea lions relax wherever they please.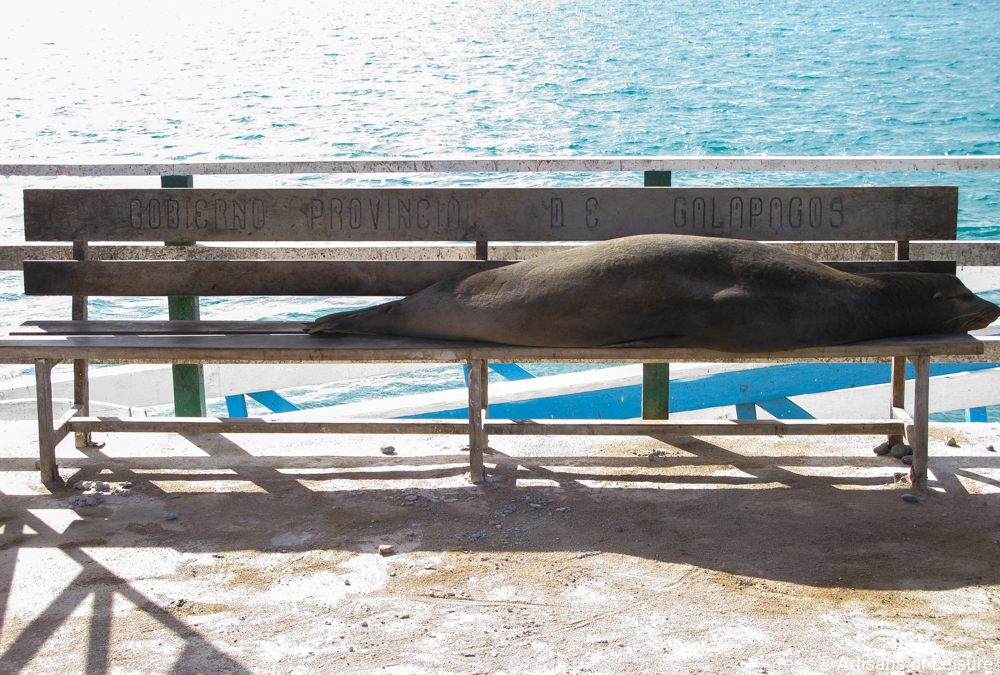 Sunsets in the Galapagos rarely disappoint.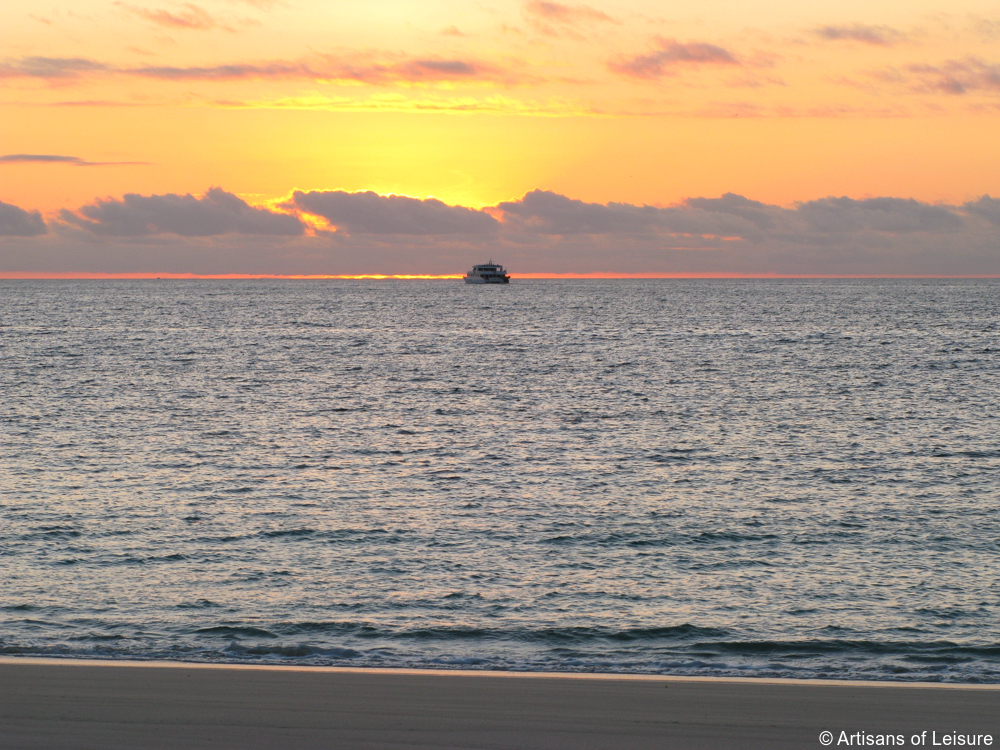 The historic center of Quito is a UNESCO World Heritage Site of Spanish colonial-era architecture.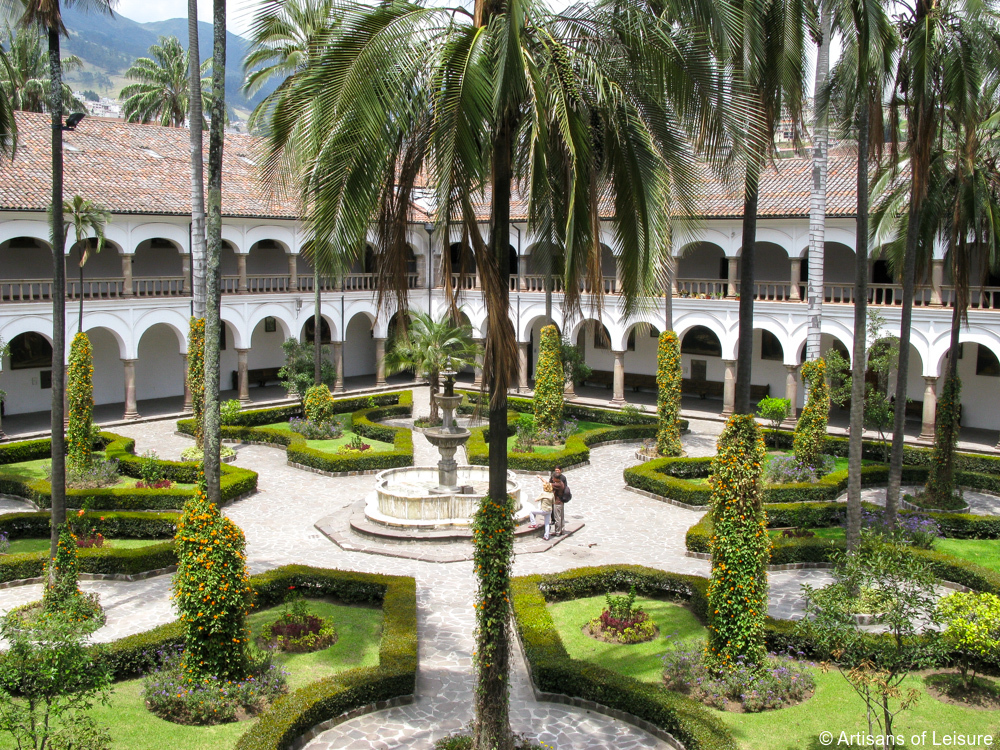 Rooms at one of our preferred hotels in Quito overlook Carondelet Palace—the seat of the Ecuadorian government—and the Plaza de la Independencia.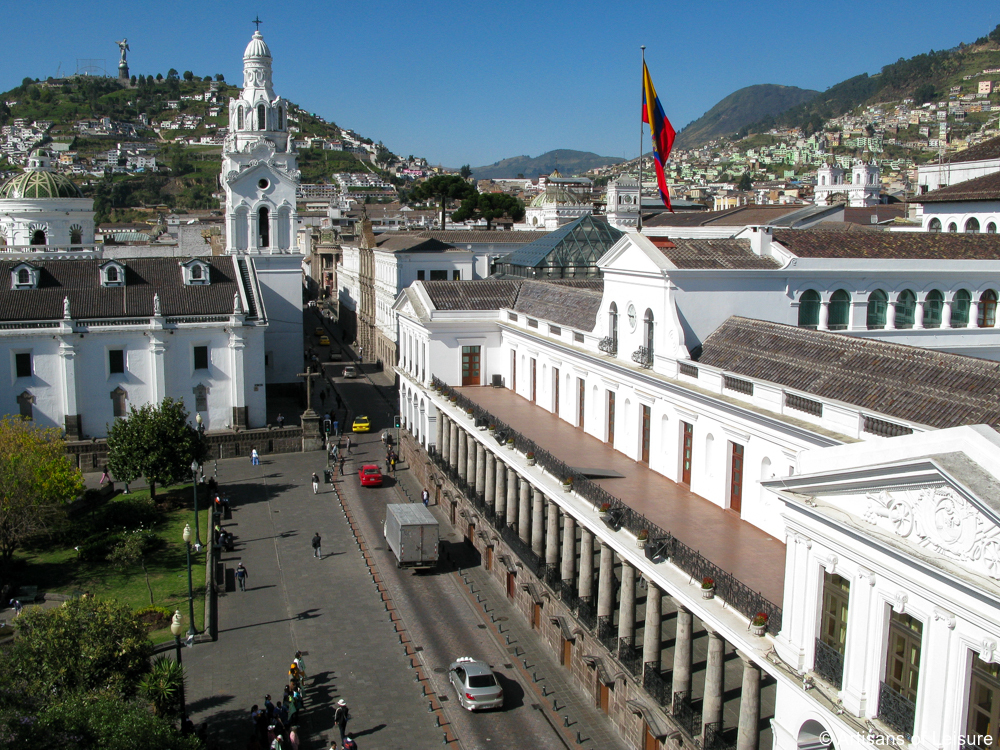 Spanish colonial-era buildings line the roads and steep hills of Quito.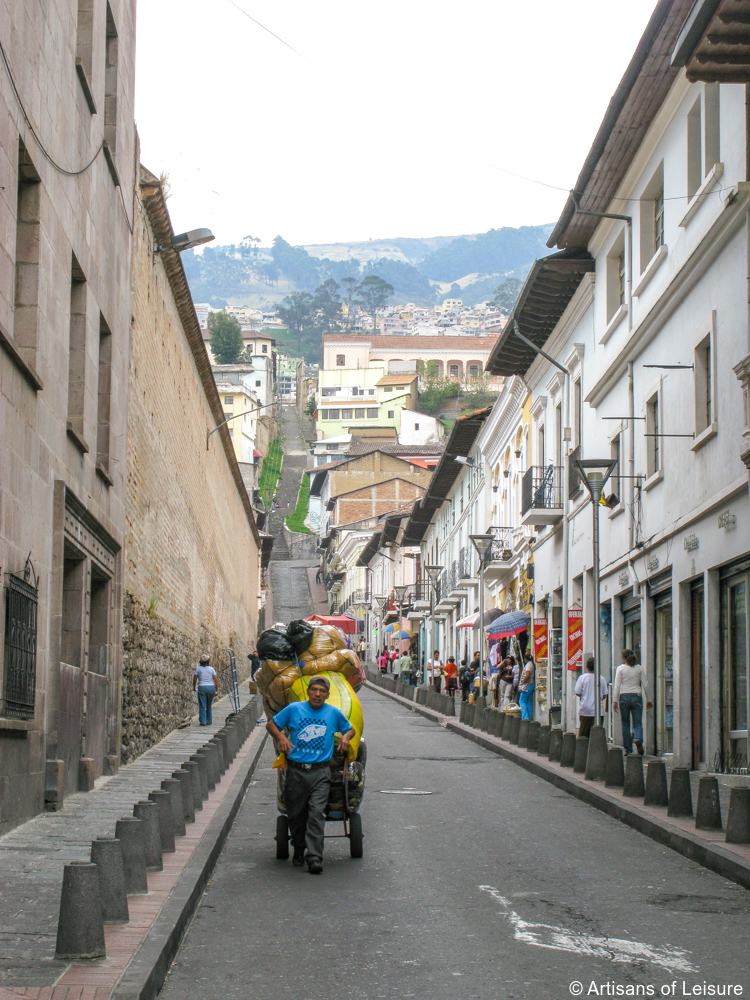 Our expert guides in Quito take our clients to the most interesting and historic buildings.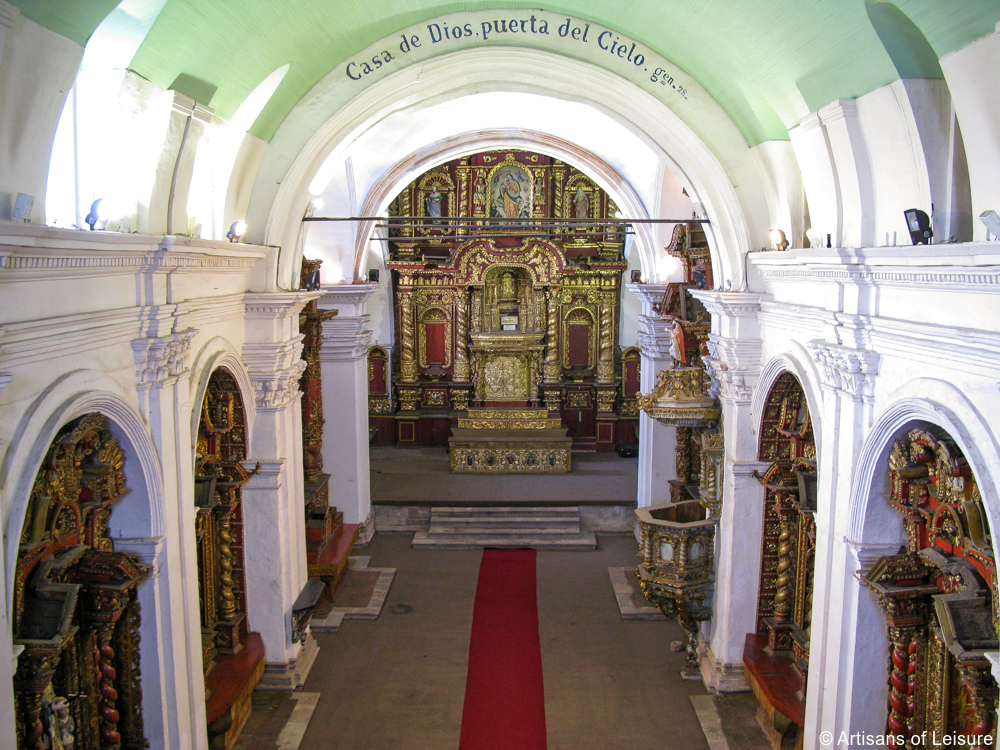 During touring among the villages, volcanoes and highlands of the Otavalo region, we usually take our travelers to a hacienda for a lunch of typical Ecuadorian specialties.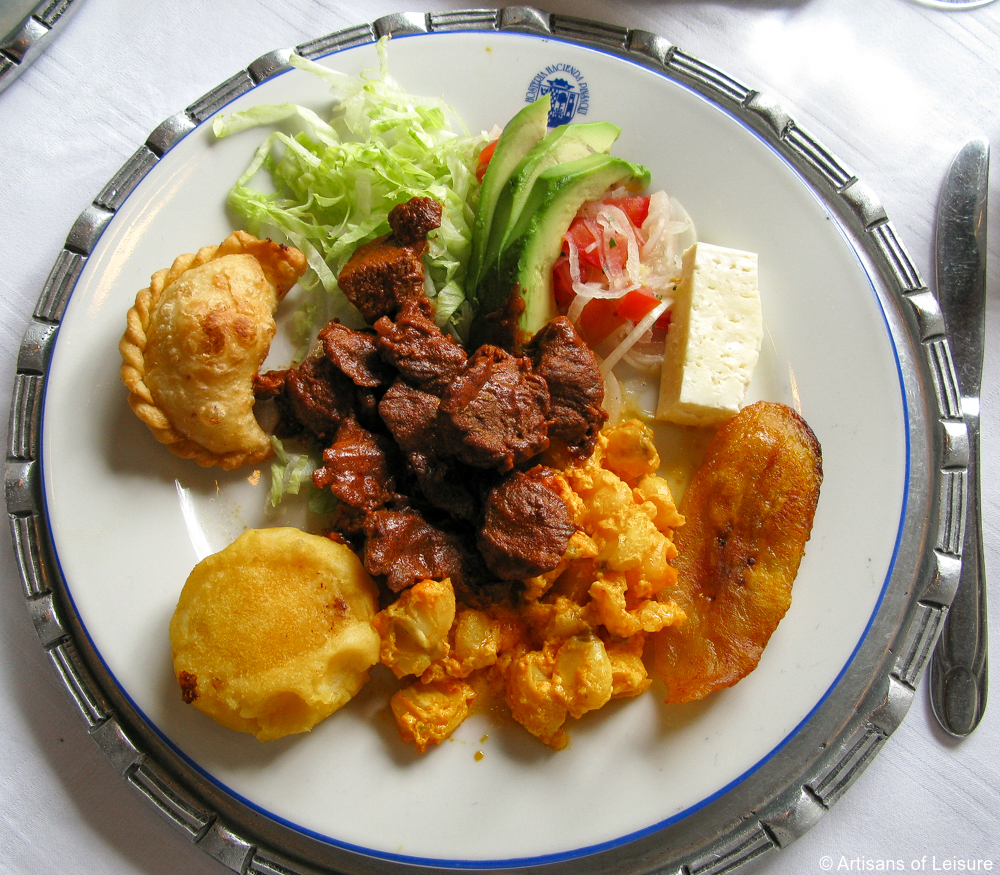 This historic hacienda is another place we like to bring our travelers for a meal, drink or walk through the beautiful grounds.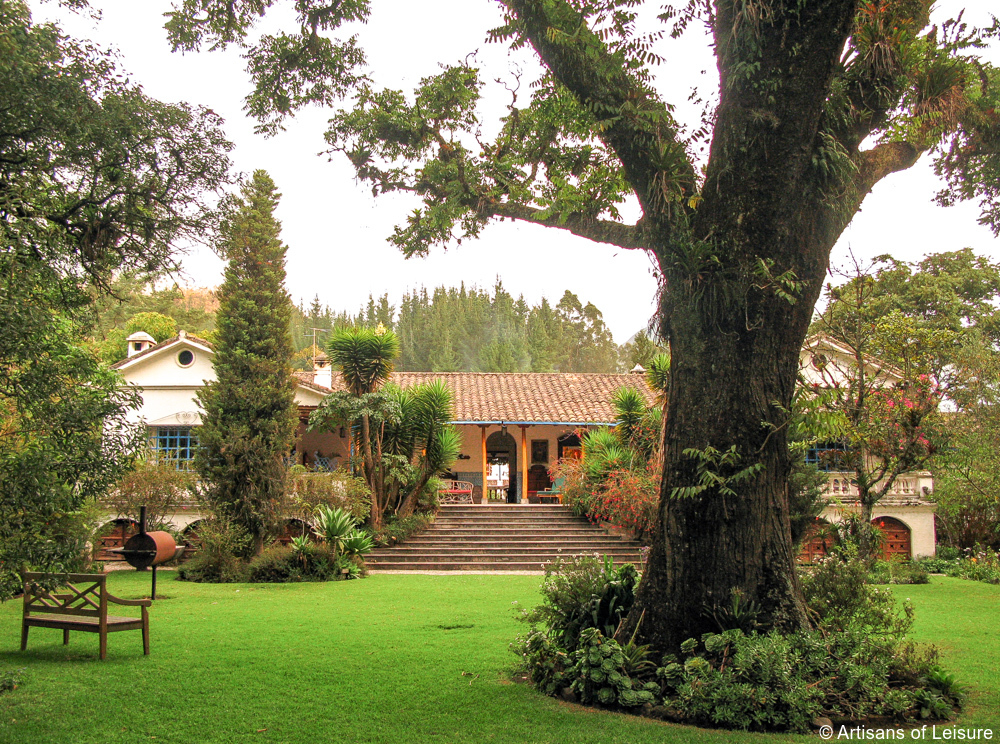 A visit to a local market in the highlands offers a fascinating look at local lifestyles.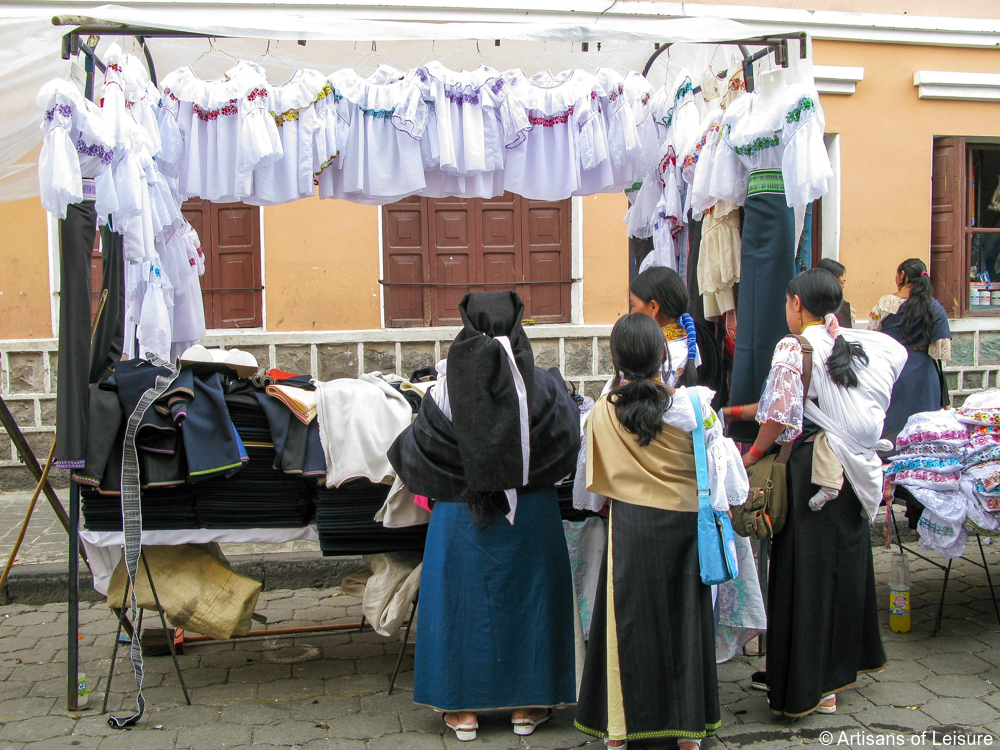 Many local women wear hand-embroidered tops. Embroidery makes a wonderful gift from the region.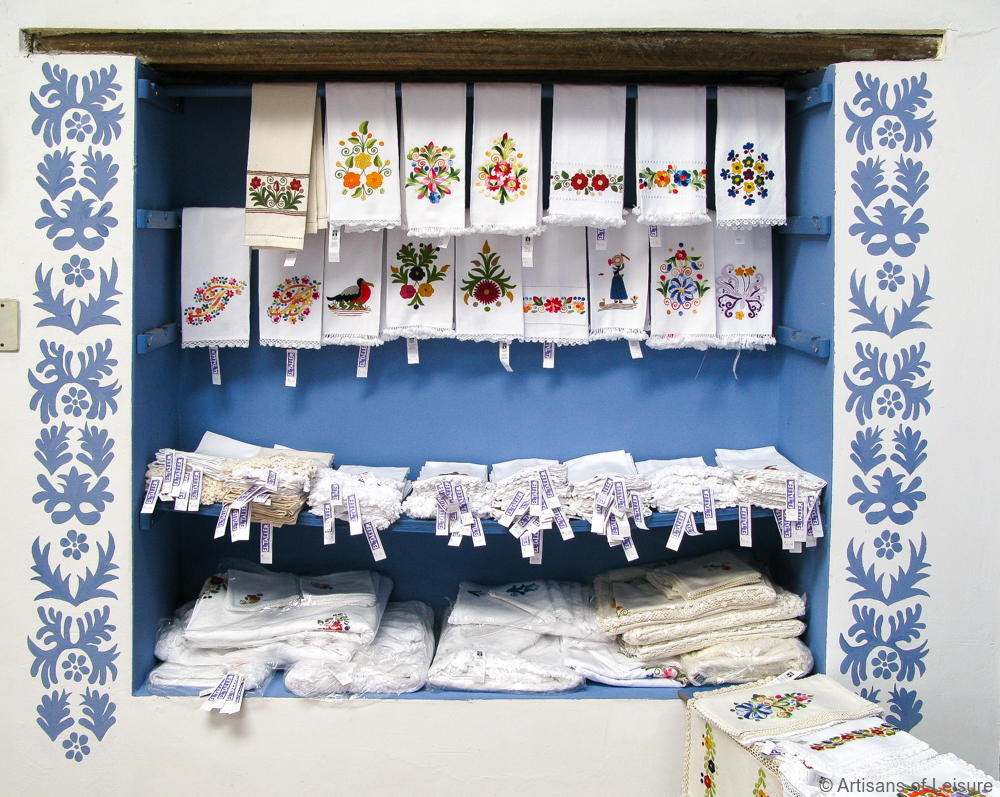 Horseback riding is a favorite activity we arrange in the Ecuadorian highlands.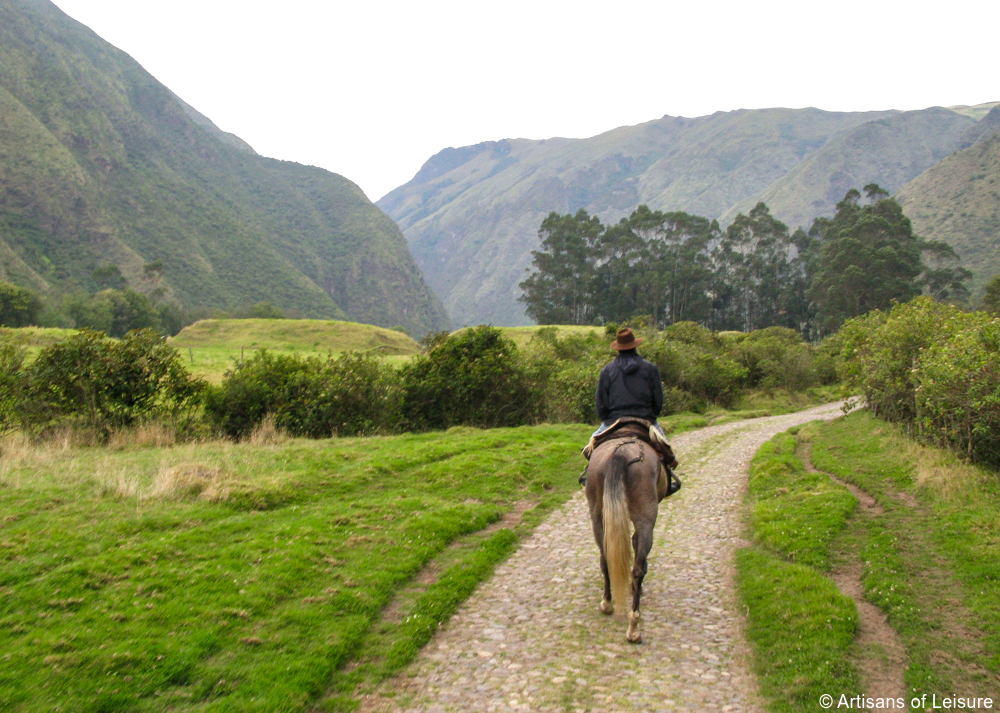 For travelers interested in art, we arrange visits to important private collections and major museums such as the Presley Norton Museum in Guayaquil, which has an excellent collection of pre-Hispanic art.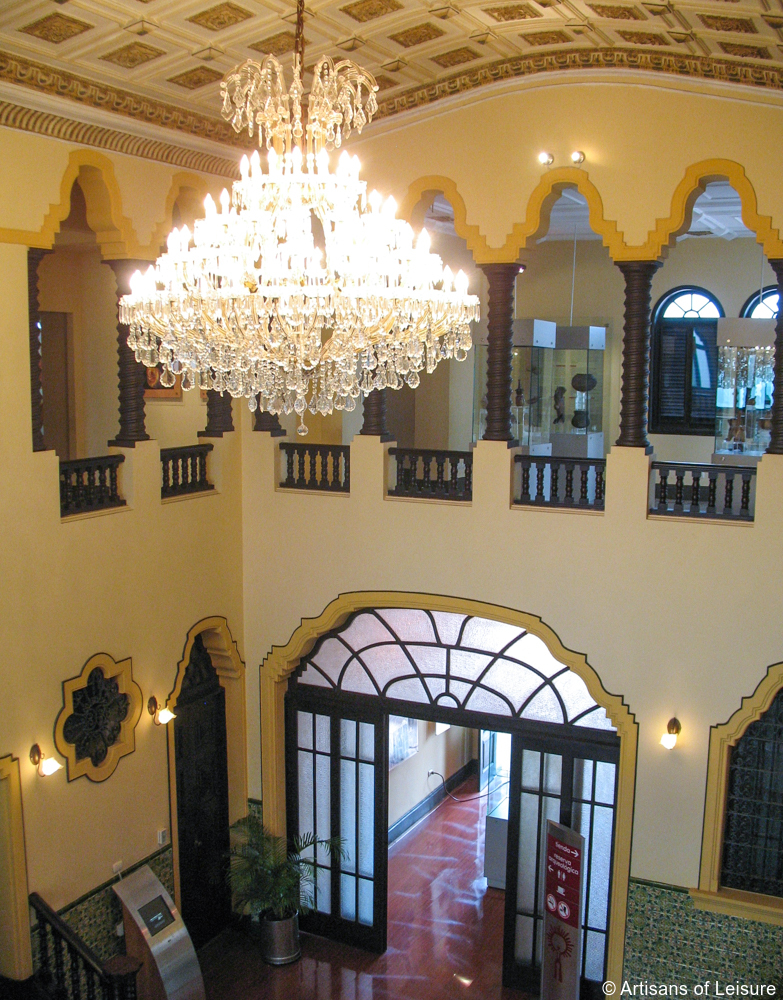 Another highlight of Guayaquil is the Historical Park.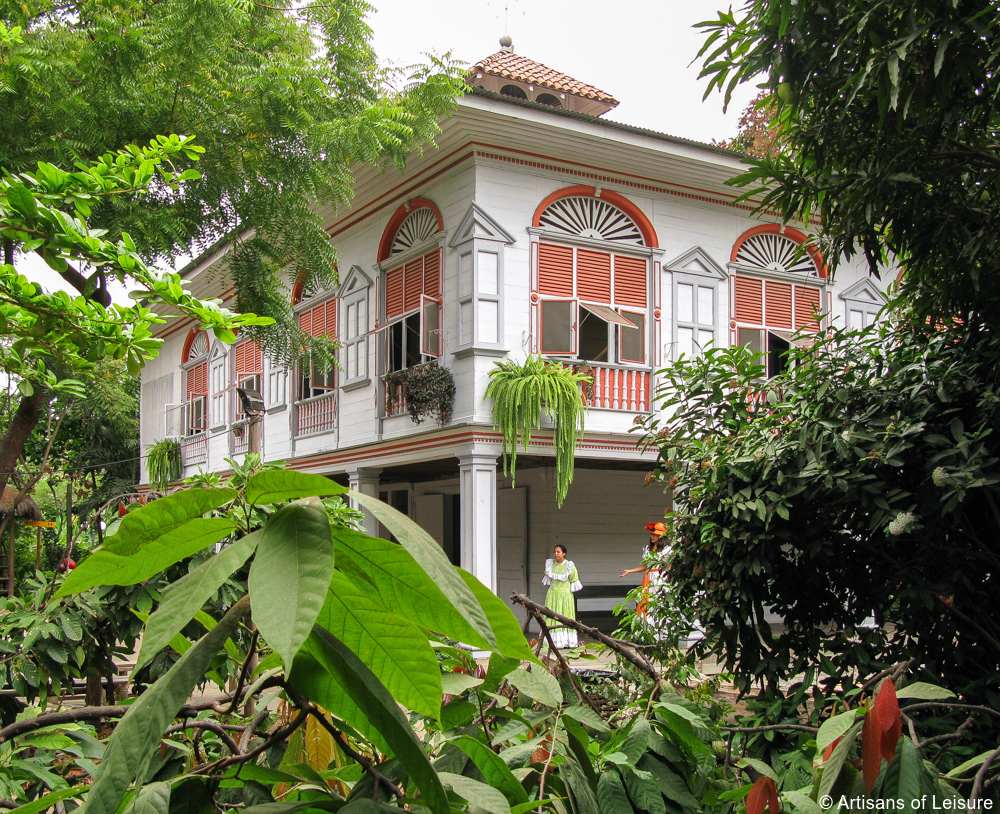 Contact Artisans of Leisure to start planning a customized Ecuador tour.
Destinations: Ecuador, Galapagos, South America
Tags: cruises, Ecuador, Galapagos Islands, Galapagos tours, Guayaquil, hacienda, horseback riding, markets, Otavalo, Quito, Spanish colonial, wildlife