Best of Tbilisi & Beyond
(6 days)
Tbilisi, Kakheti wine region, Kazbegi National Park & Stepantsminda, Uplistsikhe & Gori, Mtskheta 
A Week in Georgia
(7 days)
Tbilisi, Kakheti wine region, Mtskheta, Kazbegi National Park & Stepantsminda 
Highlights of Georgia
(10 days)
Tbilisi, Kakheti wine region, Mtskheta, Uplistsikhe & Gori, Borjomi or Mount Kokhta, Kazbegi National Park & Stepantsminda 
Discover Georgia
(10 days)
Tbilisi, Kakheti wine region, Mtskheta, Uplistsikhe & Gori, Borjomi or Mount Kokhta, Batumi, Kazbegi National Park & Stepantsminda
Highlights of Georgia
(10 Days - Departs Daily on a Private Basis)
Tbilisi, Kakheti wine region, Mtskheta, Uplistsikhe & Gori, Borjomi or Mount Kokhta, Kazbegi National Park & Stepantsminda
This private Georgia tour features the highlights of the country, including private cultural touring of Tbilisi, private wine tasting in the Kakheti wine region, visits to Jvari Monastery and other UNESCO World Heritage sites around Mtskheta, the ancient rock-cut towns of Uplistsikhe and Vardzia, fortresses such as Khertvisi and Ananuri, and three nights in Kazbegi National Park to explore its natural beauty and cultural attractions.
Begin in Tbilisi, the riverside capital of Georgia. During flexible private touring, visit the Old Town, and walk winding streets past colorful traditional houses. See the impressive ramparts of Narikala Fortress and the monumental Mother of Georgia statue in the hills above. Visit the Abanotubani bath district, where bathhouses have provided access to Tbilisi's natural hot springs for centuries. See revered religious sites such as Sioni Cathedral, the Juma Mosque and the Great Synagogue. Visit Freedom Square, and stroll along tree-lined Rustaveli Avenue past elegant historical buildings that house the Parliament of Georgia and major cultural institutions. Tour the archaeological highlights of the Georgian National Museum. See bold recent architecture such as the Bridge of Peace and Holy Trinity Cathedral. Also visit a bustling food market and top local boutiques. If desired, ride the funicular up Mount Mtatsminda or the gondola to Narikala Fortress for panoramic views. Artisans of Leisure will make reservations at Tbilisi's best restaurants to enjoy famed Georgian hospitality and delicious Georgian food and wine. We can also arrange private wine tastings, private cooking lessons to learn to make Georgian specialties such as khinkali (dumplings), and tickets to performances of traditional Georgian dancing and polyphonic singing.
One day, enjoy a private excursion to the beautiful Kakheti wine region, the most important wine region in Georgia. Among the vineyard-draped hills and river valleys, learn about the 8,000-year history of winemaking in Georgia, including the traditional use of qvevri (giant clay amphorae) for fermenting and aging. During private wine tastings, sample wines made from indigenous grapes such as Saperavi and Rkatsiteli. Visit Kakheti's most interesting villages, such as Sighnaghi, a charming hill town with traditional architecture and panoramic views of the rural Alazani Valley and the peaks of the Caucasus Mountains. At Tsinandali Estate, sample local wines and tour the restored house of a 19th-century Georgian aristocrat. Upon request, we can arrange additional touring in the region such as driving over scenic Gombori Pass, touring rock-hewn Davit Gareja Monastery, and visiting the 11th-century Alaverdi Monastery and its winery.
Next, transfer to Borjomi or Mount Kokhta with touring en route. First, stop in Mtskheta—the ancient capital of Georgia, an important Christian pilgrimage destination and a UNESCO World Heritage Site. Visit Jvari Monastery, a landmark sixth-century structure that sits high atop a hill with commanding views over the region. Also tour the venerated 11th-century Svetitskhoveli Cathedral, which is deeply connected to the Georgian Orthodox Church and contains the tombs of renowned Georgian kings and religious patriarchs. Continue toUplistsikhe, a centuries-old cave city with rock-cut churches, residences and other structures carved into a stone mountain overlooking the Kura (Mtkvari) River. If desired, also visit the nearby town of Gori, birthplace of Joseph Stalin, to see the Stalin Museum and the historic Gori Fortress.
Continue to Borjomi, a spa town known for its mineral water and access to the forested mountains of Borjomi-Kharagauli National Park. Alternatively, stay at a mountain resort on the slopes of Mount Kokhta in Bakuriani. One day, enjoy a private excursion to tour regional highlights. Visit Vardzia, an extraordinary medieval city hewn into rock cliffs. Explore some of the hundreds of rock-cut spaces—residences, shops, churches, royal chambers, terraced farms—connected by stairways and tunnels, and learn about Vardzia's relationship to the legendary female ruler Tamar the Great. If desired, continue to imposing Khertvisi Fortress or sprawling Akhaltsikhe (Rabati) Castle, a restored hill fort originally dating from the Middle Ages. Other options in the region include the romantic hilltop ruins of Tmogvi Fortress, the smaller troglodyte village of Vanis Kvabebi and high-altitude Paravani Lake.
Next, transfer to Kazbegi National Park in the Caucasus Mountains. En route, stop for a private wine tasting at Chateau Mukhrani, a top Georgian winery and vineyard estate centered on a 19th-century palace. Continue on the scenic Georgian Military Highway to the village of Stepantsminda. During flexible private touring in the area, take in breathtaking views of Gergeti Trinity Church (Tsminda Sameba), an iconic 14th-century church in a dramatic hilltop setting framed by high Caucasus peaks, and see other highlights such as Juta, a traditional hamlet on the slopes of beautiful mountains; the giant stone head sculptures in Sno; and Darial Gorge, a narrow river valley. Also enjoy flexible activities such as hiking, mountain biking, horseback riding and cooking classes in the Kazbegi region.
En route back to Tbilisi, visit Ananuri, a picturesque 17th-century castle complex with crenellated walls and three churches, and stop at Gudauri Viewpoint to take in memorable panoramas of the mountains and valleys. Upon request, Artisans of Leisure can arrange transfers to and from Kazbegi by private helicopter.
This private Georgia tour can be fully customized according to the interests of the travelers.
Itinerary Overview
Day 1

Arrive Tbilisi

VIP airport assistance. Private arrival transfer to hotel for 3 nights

Day 2

Tbilisi

Private city touring, including walking tour of the Old Town and option for a private cooking lesson to learn to make Georgian khinkali (dumplings)

Day 3

Tbilisi & Kakheti wine region

Full-day private excursion, including wine tasting

Day 4

Tbilisi – Mtskheta, Uplistsikhe & Gori – Borjomi or Mount Kokhta

Private transfer to hotel for 2 nights, with touring of Mtskheta, Uplistsikhe and Gori en route

Day 5

Borjomi or Mount Kokhta & Vardzia

Full-day private excursion to Vardzia, Khertvisi Fortress, Akhaltsikhe (Rabati) Castle and other highlights

Day 6

Borjomi or Mount Kokhta – Chateau Mukhrani – Kazbegi National Park

Private transfer to hotel for 3 nights, with private touring and wine tasting at Chateau Mukhrani en route

Day 7

Kazbegi National Park & environs

Flexible private touring, including Stepantsminda, Kazbegi National Park, Juta, churches, local villages and stunning landscapes

Day 8

Kazbegi National Park & environs

Flexible private touring and activities, such as hiking, mountain biking, horseback riding or cooking classes

Day 9

Kazbegi National Park – Tbilisi

Private transfer to hotel for 1 night, with tour of Ananuri Fortress complex and other historic highlights en route

Day 10

Depart Tbilisi

Private airport transfer. VIP departure assistance
Hotels
| | |
| --- | --- |
| Tbilisi: | Stamba Hotel or Rooms Hotel Tbilisi |
| Borjomi or Mount Kokhta: | Crowne Plaza Borjomi or Rooms Hotel Kokhta |
| Stepantsminda (Kazbegi): | Rooms Hotel Kazbegi |
Cost
| | |
| --- | --- |
| $10,685 | Per person (double occupancy) |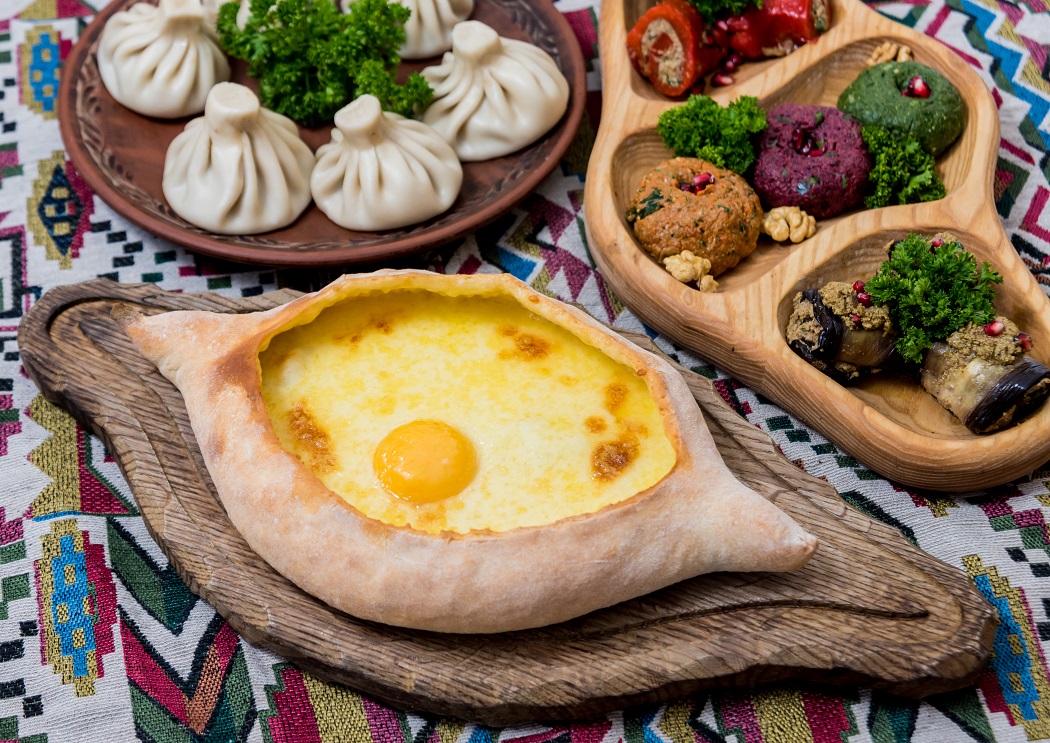 Best of Tbilisi & Beyond
(6 days)
Tbilisi, Kakheti wine region, Kazbegi National Park & Stepantsminda, Uplistsikhe & Gori, Mtskheta 
A Week in Georgia
(7 days)
Tbilisi, Kakheti wine region, Mtskheta, Kazbegi National Park & Stepantsminda 
Highlights of Georgia
(10 days)
Tbilisi, Kakheti wine region, Mtskheta, Uplistsikhe & Gori, Borjomi or Mount Kokhta, Kazbegi National Park & Stepantsminda 
Discover Georgia
(10 days)
Tbilisi, Kakheti wine region, Mtskheta, Uplistsikhe & Gori, Borjomi or Mount Kokhta, Batumi, Kazbegi National Park & Stepantsminda
You all did a great job with my Uzbekistan, Kyrgyzstan & Georgia tour. The guides and local representatives were all terrific. Tbilisi was definitely a highlight!
~ J.P., Delray Beach, FL
We have had nothing but great success using Artisans of Leisure. Every trip, experience, hotel and people are better than perfect. Bravo to your team.
~ M.W., Vancouver, Canada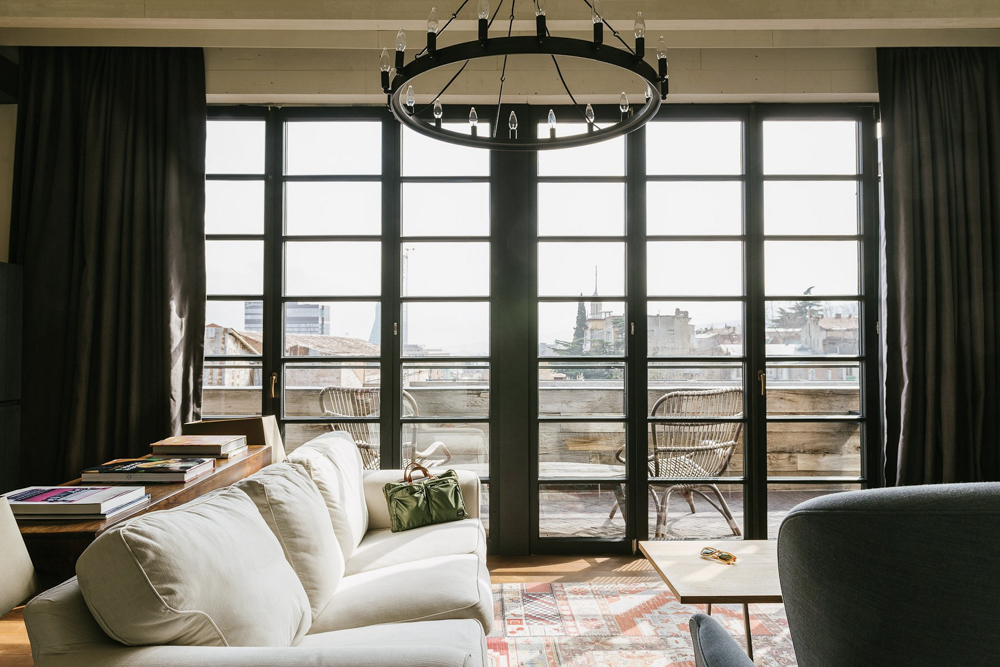 Recommended by:
Departures
Conde Nast Traveler
The New York Times
Wall Street Journal
Travel + Leisure
Town & Country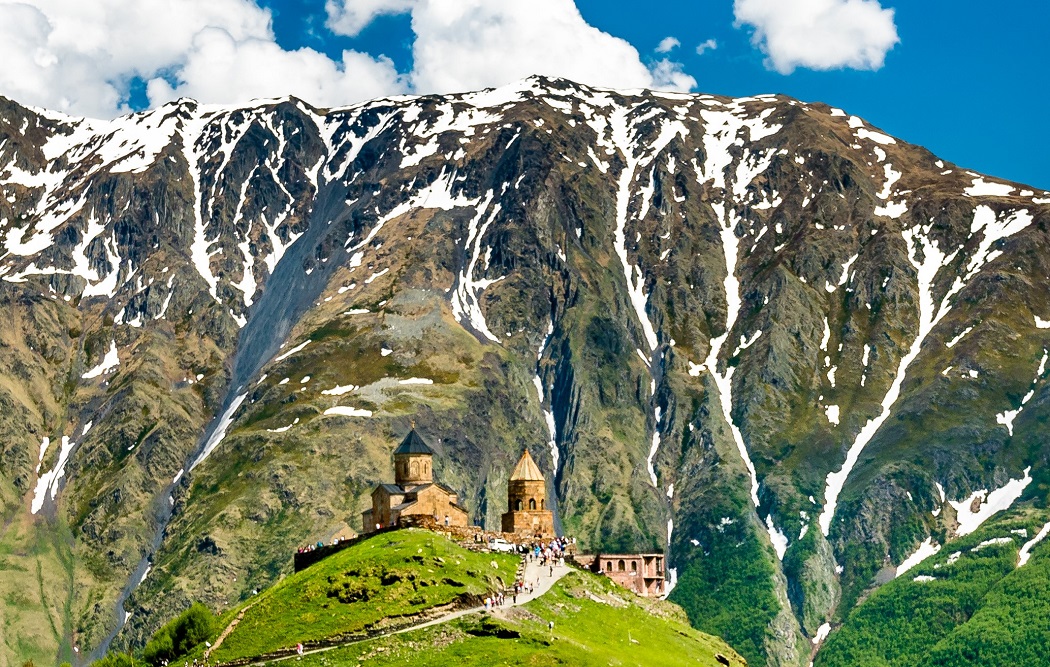 Highlights of Tbilisi, Georgia