August 22, 2013
Vietnam Cooking Class
Because Vietnam is such a great foodie destination, one of the most frequent requests we receive is to arrange private cooking lessons during a tour. This popular activity provides an introduction to the local food culture as well as a fun (and delicious!) learning experience.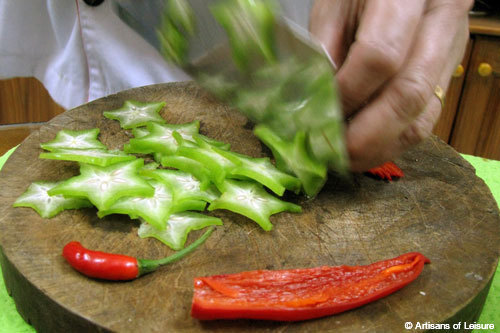 A typical cooking class begins in the market, where you'll meet a local chef and shop for ingredients you'll use to prepare your meal. The chef will choose the menu based on what's in season. The chef will point out the different kinds of herbs, fruits and vegetables typically used in Vietnamese dishes, including familiar ones such as mint, garlic and chili peppers, as well as those that might be new to you, like rice paddy herb and Vietnamese coriander.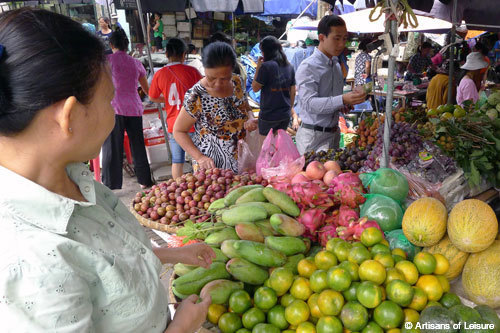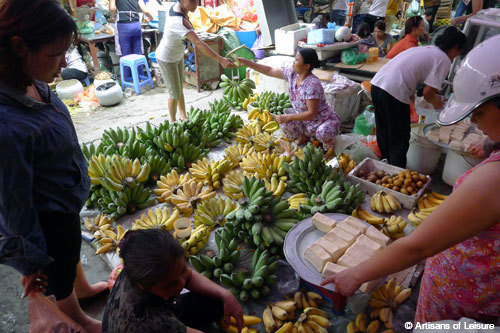 You'll also select from the vast array of fresh fruit and vegetables on display in the market, such as mangoes, mangosteens, cucumbers, bitter melons and water spinach. Next, you will accompany the chef to her home, where you'll cook your meal and also get a peek at how a Vietnamese family lives.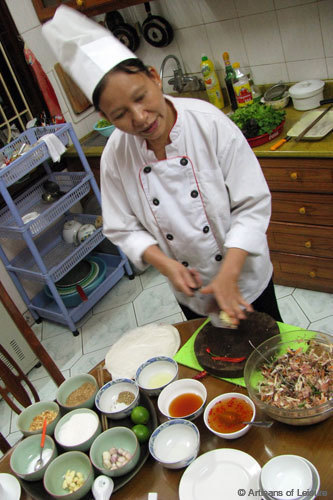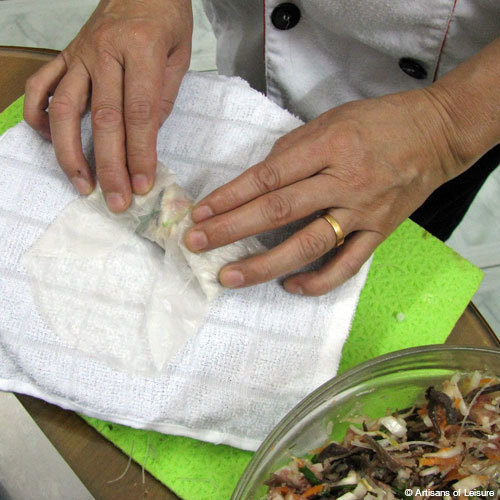 In the kitchen, learn to prepare several typical Vietnamese dishes, such as banana flower salad, spring rolls, sauteed chicken with lemongrass, sour-and-spicy fish soup, and thien ly flowers sauteed with garlic.
Once the cooking is done, savor the rewards of your hard work!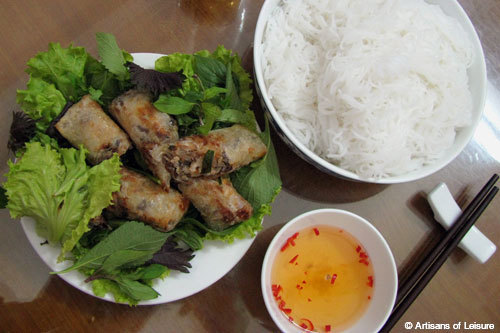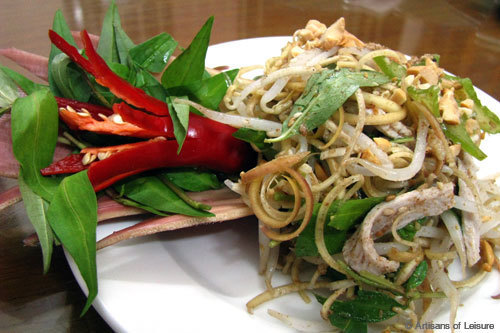 We can incorporate a private cooking class in the most popular Vietnamese culinary destinations—including Hanoi, Saigon, Hue and Hoi An. View our private Vietnam tours or contact Artisans of Leisure to start planning.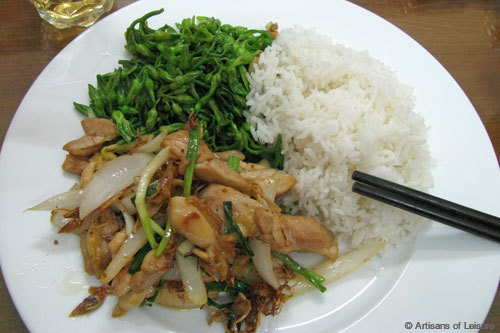 Destinations: Asia, Southeast Asia, Vietnam
Tags: Artisans of Leisure, Asian cuisine, Asian food, chefs, classes, cooking, cooking class, culinary tours, culinary travel, educational trave|, food, foodie tours, Hanoi, Hoi An, home visits, Hue, Indochina, lessons, luxury tours, markets, private, Saigon, tours, travel, Vietnamese food