August 19, 2013
Giraffe Manor, Kenya
Staying at Giraffe Manor is one of the best things to do in Nairobi, Kenya. The atmospheric  hotel—built  as a Scottish-style hunting lodge in the 1930s—has a special connection to Africa's amazing wildlife.
Eight Rothschild's giraffes live on the expansive grounds surrounding the hotel as part of a conservation effort for the rare subspecies.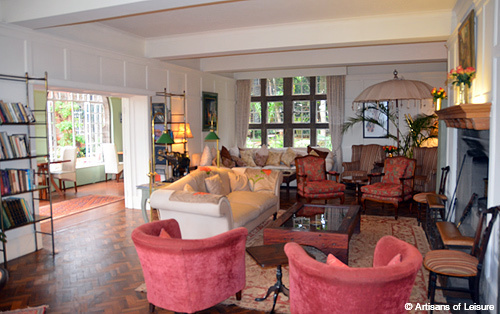 The animals walk freely around their 140-acre sanctuary and the hotel's beautifully manicured grounds.
They even poke their heads through the windows and doorways of the hotel searching for treats.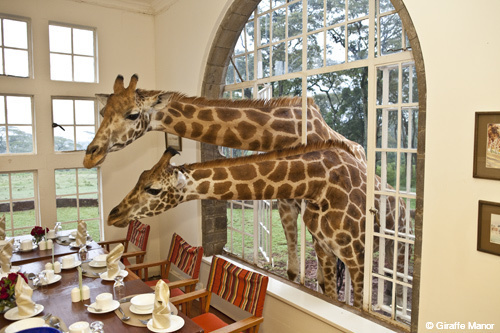 Guests are encouraged to feed the giraffes from the breakfast table or their bedroom windows, which can be a very special bonding experience.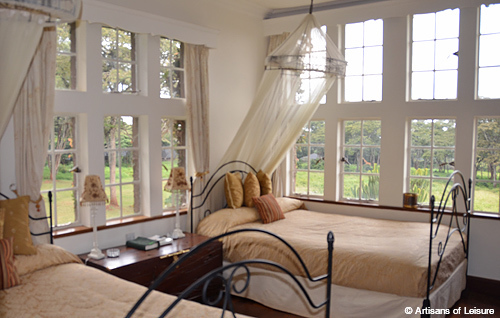 A family of warthogs also lives on the property. They frequently wander within viewing range.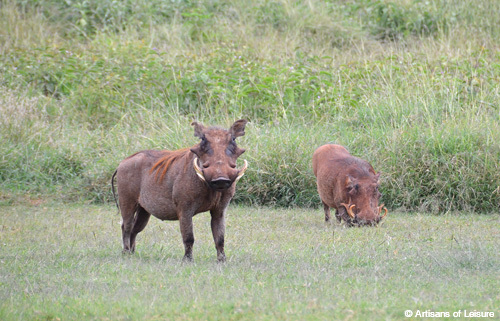 Our Family Tour of Kenya features a stay at Giraffe Manor. Upon request, any of our other private Kenya tours can also be customized to include this unique hotel.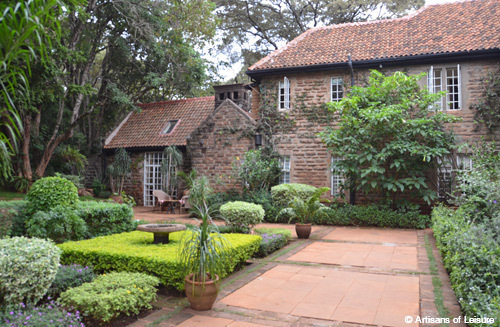 Tags: Africa tours, African safaris, family travel wildlife, family vacations, Giraffe Manor, hotels, luxury hotels, luxury Kenya tours, luxury safaris, safaris, tours, travel