Introduction to Japan
(6 Days)
Tokyo, Kyoto
A Week in Japan
(7 Days)
Tokyo, Hakone, Kyoto
Family Tour of Japan
(10 Days)
Tokyo, Hakone & Mount Fuji, Kyoto & Hiroshima
Highlights of Japan
(11 Days)
Tokyo, Hakone, Kyoto, Kanazawa
Essence of Japan
(12 Days)
Tokyo, Hakone & Kamakura, Kyoto
Culinary Tour of Japan
(15 Days)
Tokyo, Kanazawa, Yamanaka Onsen, Kyoto & Osaka
Contemporary Art & Architecture of Japan
(14 Days)
Tokyo, Kanazawa, Kyoto & Miho Museum, Naoshima, Tokyo
Traditions of Japan
(16 Days)
Tokyo, Nikko, Kyoto, Kanazawa, Takayama
Best of Japan
(17 Days)
Tokyo, Hakone & Kamakura, Kyoto, Yamanaka Onsen, Kanazawa
Cherry Blossoms: Sakura Season in Japan
(9 Days)
Tokyo, Hakone, Kyoto
Japan: Culture, Cuisine & Hot Springs
(14 Days)
Tokyo, Hakone, Kyoto, Yamanaka Onsen, Kanazawa
Romantic Japan
(14 Days)
Tokyo, Hakone, Kyoto & Osaka, Okinawa, Tokyo
Hiking Tour of Japan: Nakasendo Road & the Japan Alps
(12 Days)
Kyoto, Nakasendo Road, Takayama & Kamikochi, Matsumoto, Tokyo
Historic Hikes of Japan: Kumano Kodo & Nakasendo Road
(12 Days)
Kyoto, Kumano Kodo, Ise-Shima region, Nakasendo Road, Tokyo
Exclusive Japan: Amans, Art & Onsen
(15 Days)
Tokyo, Naoshima, Kyoto, Ise-Shima region
Highlights of Kyushu
(8 Days)
Fukuoka & Saga, Nagasaki, Kumamoto, Yufuin & Beppu
Luxuries of Kyushu: Seven Stars Train
(7 Days)
Fukuoka, Seven Stars in Kyushu train
Garden Tour of Japan
(13 Days)
Tokyo, Kurashiki & Okayama, Kyoto, Kanazawa
Traditional Crafts of Japan
(15 Days)
Tokyo, Kurashiki, Kyoto, Yamanaka Onsen, Kanazawa
Best of Hokkaido & Tohoku
(12 Days)
Tokyo, Sapporo & Otaru, Hakodate, Sendai with Matsushima & Yamadera, Nikko, Tokyo
Hokkaido in Winter
(6 Days)
Sapporo & Otaru, Niseko
Discover Hokkaido
(6 Days)
Sapporo & Otaru, Furano & Biei, Noboribetsu, Hakodate
Treasures of Japan: UNESCO World Heritage Sites
(17 Days)
Tokyo, Nikko, Osaka with Hiroshima, Miyajima and Himeji Castle, Koyasan (Mount Koya), Kyoto & Nara, Kanazawa & Shirakawago, Hakone & Kamakura
Classic Japan & the Guntu Cruise
(11 Days)
Tokyo, Seto Inland Sea (Guntu luxury cruise), Kyoto, Hakone
Ryokan (Traditional Inns) of Japan Tour
(12 Days)
Tokyo, Hakone & Kamakura, Kyoto, Yamanaka Onsen & Kanazawa
Winter Tour of Japan: Snow Monkeys, Hot Springs & More
(11 Days)
Tokyo, Yamanouchi, Kanazawa & Shirakawago, Yamanaka Onsen, Kyoto
Japan Old & New
(16 Days)
Tokyo, Takayama & Shirakawago, Kanazawa, Kyoto, Naoshima, Hakone
Sacred Japan: Pilgrimage Sites, Ancient Forests & Cultural Treasures
(15 Days)
Tokyo, Koyasan (Mount Koya), Kyoto & Nara, Ise-Shima region, Osaka, Yakushima, Hakone & Kamakura
Kyoto in Depth
(7 Days)
Kyoto with Nara, Uji, Himeji Castle and/or Hiroshima & Miyajima
Multi-Country Tours
Luxuries of Japan & Thailand
(12 Days)
Tokyo, Hakone, Kyoto, Bangkok, Chiang Mai
Best of Japan & China
(15 Days)
Tokyo, Hakone, Kyoto, Beijing & Great Wall, Xian, Guilin & Yangshuo, Shanghai
Three Capitals: Tokyo, Seoul & Beijing
(11 days)
Tokyo, Seoul, Beijing & Great Wall
Hiking Tour of Japan: Nakasendo Road & the Japan Alps
(12 Days - Departs Daily on a Private Basis)
Kyoto, Nakasendo Road, Takayama & Kamikochi, Matsumoto, Tokyo
On this private Japan tour, experience several of Japan's most rewarding hiking areas—the Nakasendo Road, Kamikochi, the mountains of Kyoto—with your own private guide. The tour also features exquisite meals, Japan's best luxury hotels and ryokan (traditional inns), and flexible private cultural touring in Kyoto, Takayama, Matsumoto and Tokyo.
Begin in enchanting Kyoto, the heart of Japanese culture and tradition. Stay at one of Kyoto's best luxury hotels, and enjoy flexible private touring of the best of this elegant city with your private guide and driver. Visit the city's most important historic attractions and temples and shrines such as Kinkakuji (Temple of the Golden Pavilion), Ryoanji and its famous Zen rock garden, Kiyomizudera Temple, Nijo Castle, Ginkakuji and Saihoji (Moss Temple). Also enjoy a hike at Fushimi Inari, famous for its tunnel of red torii gates. Take a private excursion to Arashiyama, a beautiful mountainside district, to see its enormous bamboo forest, historic gardens and sites, and to have a vegetarian lunch at a Zen temple. Enjoy a private tour of Gion, Kyoto's traditional geisha district, walk on the Philosopher's Path, and see traditional architecture in our favorite neighborhoods. Also browse Nishiki Market, antiques districts, specialty museums and historic shops that have been selling traditional goods for centuries. One day, enjoy a privately guided hike in the mountains north of Kyoto. Upon request, we can arrange access to imperial villas and private gardens such as Katsura Rikyu and other attractions. Artisans of Leisure will also arrange an exclusive private Japanese tea ceremony in a tea villa and reservations at Kyoto's best restaurants.
Upon request, other activities that can be arranged around Kyoto include an exclusive private dinner with geisha entertainment, private Zen meditation in a local Buddhist temple, meetings with local craftspeople, private ikebana (flower arranging) lessons, visiting a master swordsmith, meetings with ceramics experts, tea tastings and tea plantation visits, visits to sake breweries and tofu factories, manga drawing lessons, a visit to a private machiya (traditional merchant house), hiking to temples in the hills, attending local festivals, private Japanese cooking classes, and visiting the best places around Kyoto to view cherry blossoms and fall foliage.
Next, travel by train deep into the rural Kiso Valley for an evocative experience of old Japan on the legendary Nakasendo Road, a major transportation route between Edo (Tokyo) and Kyoto in centuries past. Stay in a restored private kominka (traditional Japanese country house) surrounded by farmland and forest, and dine on meals based on local ingredients prepared by your private chef. Enjoy a privately guided hike along a section of the Nakasendo Road through the forested hills, and explore the traditional buildings in the enchanting old post town of Tsumago Juku.
Next, travel to Takayama, a tradition-steeped village in the shadow of the Japan Alps. Visit the morning market, walk through atmospheric backstreets lined with traditional wooden buildings, tour historical merchant houses, browse specialty shops and folk art museums, and perhaps stop in a local sake brewery. Also enjoy hiking in the area and visit the nearby town of Hida-Furukawa to see the traditional whitewashed buildings along a canal in the historic center, and learn about the revered local craftsmanship at a centuries-old candle shop.
Transfer through the Japan Alps to Matsumoto, stopping en route in beautiful Kamikochi, a forested river valley surrounded by impressive mountains. Enjoy a guided hike along the Azusa River while taking in views of scenic ponds and the rugged peaks of the Hotaka Range and Chubu Sangaku National Park. Continue to Matsumoto, a former castle town in a valley at the base of the Alps. Stay at an onsen (hot springs) ryokan in the hills, and enjoy private touring of local highlights such as Matsumoto Castle, one of Japan's most famous and beautiful medieval castles and a National Treasure.
Continue to Tokyo, the capital of contemporary culture and style in Japan. Stay at one of the city's best luxury hotels, and enjoy flexible city touring with your private guide and driver. Visit Tokyo's most interesting neighborhoods, such as Ginza, Asakusa, Shibuya, Harajuku, Shinjuku, Roppongi and Aoyama. See striking contemporary architecture, and tour important historical sites such as Meiji Jingu Shrine and Sensoji Temple. Experience the best of Japanese pop culture during visits to trendy districts, specialty shops, quirky cafes and popular sites such as Yoyogi Park. Visit Tokyo's best museums, such as the Mori Art Museum, Edo-Tokyo Museum and Tokyo National Museum, according to your interests. Experience Tokyo's exciting culinary scene at the Tsukiji Outer Market or Toyosu Market, the Kappabashi kitchenware district, and our favorite specialty food shops and department store food halls. We also make reservations for our travelers at our favorite restaurants in Tokyo, which range from local noodle shops, sushi bars and izakaya (pubs) to some of the most acclaimed restaurants in the world. 
Upon request, Artisans of Leisure can arrange additional experiences in Tokyo, such as watching sumo wrestlers practice at a sumo stable, a private sushi-making lesson, visiting a teamLab Borderless immersive video installation, shopping for the latest Japanese gadgets, meetings with culinary and sake experts, private martial arts lessons, seeing a Japanese baseball game, attending a kabuki performance and visiting the Ghibli Museum. We can also arrange touring to include Japanese seasonal events such as ohanami (cherry blossom viewing) parties in the spring, fireworks festivals in the summer and viewing koyo (fall foliage) in the autumn.
Itinerary Overview
Day 1

Arrive Osaka – Kyoto

Private arrival transfer to hotel for 4 nights. Afternoon private city tour

Day 2

Kyoto

Full-day private city tour, including sunset hike at Fushimi Inari

Day 3

Kyoto & environs

Full-day private tour, including morning private hiking around Kyoto

Day 4

Kyoto

Full-day private city tour, including option for cultural activity or private excursion

Day 5

Kyoto – Nakasendo Road (Nagiso)

Private transfer to station for first-class shinkansen (bullet train) and express train to Nagiso. Private transfer to private country house for 1 night, including dinner

Day 6

Nakasendo Road (Nagiso) – Takayama

Morning private hiking along the Nakasendo Road. Private transfer to luxury ryokan for 2 nights, including kaiseki ryori dinner

Day 7

Takayama

Full-day private touring and hiking in the area. Kaiseki ryori dinner

Day 8

Takayama – Kamikochi – Matsumoto

Private transfer to Kamikochi for hiking. Private transfer to onsen ryokan (hot spring inn) for 2 nights, including kaiseki ryori dinner

Day 9

Matsumoto

Half-day private city tour. Kaiseki ryori dinner

Day 10

Matsumoto – Tokyo

Private transfer to station for first-class express train to Tokyo. Private arrival transfer to hotel for 2 nights

Day 11

Tokyo

Full-day private city tour

Day 12

Depart Tokyo

Private airport transfer
Hotels
Tokyo:

Aman Tokyo, Peninsula Tokyo and/or Park Hyatt Tokyo

Nakasendo Road (Nagiso):
Zenagi
Takayama:
Hidatei Hanaougi
Matsumoto:
Myojinkan
Kyoto:

The Ritz-Carlton Kyoto or Four Seasons Hotel Kyoto

*Aman Kyoto, Tawaraya Ryokan or Hiiragiya Ryokan can be booked for a supplement
Cost
| | |
| --- | --- |
| $19,880 | Per person (double occupancy) |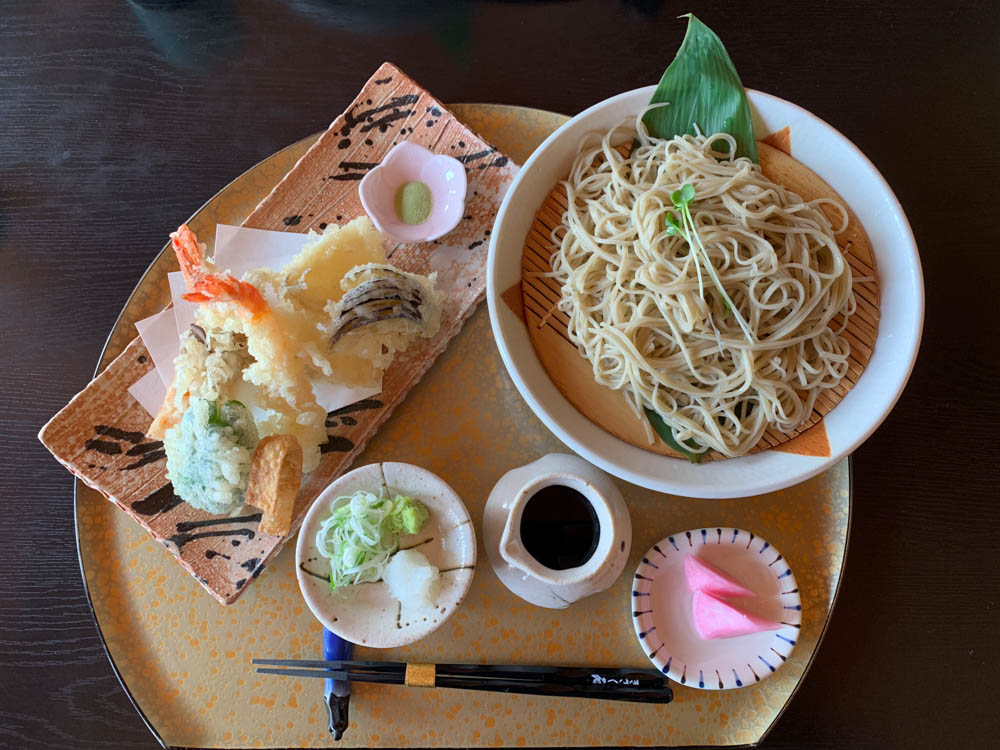 Introduction to Japan
(6 Days)
Tokyo, Kyoto
A Week in Japan
(7 Days)
Tokyo, Hakone, Kyoto
Family Tour of Japan
(10 Days)
Tokyo, Hakone & Mount Fuji, Kyoto & Hiroshima
Highlights of Japan
(11 Days)
Tokyo, Hakone, Kyoto, Kanazawa
Essence of Japan
(12 Days)
Tokyo, Hakone & Kamakura, Kyoto
Culinary Tour of Japan
(15 Days)
Tokyo, Kanazawa, Yamanaka Onsen, Kyoto & Osaka
Contemporary Art & Architecture of Japan
(14 Days)
Tokyo, Kanazawa, Kyoto & Miho Museum, Naoshima, Tokyo
Traditions of Japan
(16 Days)
Tokyo, Nikko, Kyoto, Kanazawa, Takayama
Best of Japan
(17 Days)
Tokyo, Hakone & Kamakura, Kyoto, Yamanaka Onsen, Kanazawa
Cherry Blossoms: Sakura Season in Japan
(9 Days)
Tokyo, Hakone, Kyoto
Japan: Culture, Cuisine & Hot Springs
(14 Days)
Tokyo, Hakone, Kyoto, Yamanaka Onsen, Kanazawa
Romantic Japan
(14 Days)
Tokyo, Hakone, Kyoto & Osaka, Okinawa, Tokyo
Hiking Tour of Japan: Nakasendo Road & the Japan Alps
(12 Days)
Kyoto, Nakasendo Road, Takayama & Kamikochi, Matsumoto, Tokyo
Historic Hikes of Japan: Kumano Kodo & Nakasendo Road
(12 Days)
Kyoto, Kumano Kodo, Ise-Shima region, Nakasendo Road, Tokyo
Exclusive Japan: Amans, Art & Onsen
(15 Days)
Tokyo, Naoshima, Kyoto, Ise-Shima region
Highlights of Kyushu
(8 Days)
Fukuoka & Saga, Nagasaki, Kumamoto, Yufuin & Beppu
Luxuries of Kyushu: Seven Stars Train
(7 Days)
Fukuoka, Seven Stars in Kyushu train
Garden Tour of Japan
(13 Days)
Tokyo, Kurashiki & Okayama, Kyoto, Kanazawa
Traditional Crafts of Japan
(15 Days)
Tokyo, Kurashiki, Kyoto, Yamanaka Onsen, Kanazawa
Best of Hokkaido & Tohoku
(12 Days)
Tokyo, Sapporo & Otaru, Hakodate, Sendai with Matsushima & Yamadera, Nikko, Tokyo
Hokkaido in Winter
(6 Days)
Sapporo & Otaru, Niseko
Discover Hokkaido
(6 Days)
Sapporo & Otaru, Furano & Biei, Noboribetsu, Hakodate
Treasures of Japan: UNESCO World Heritage Sites
(17 Days)
Tokyo, Nikko, Osaka with Hiroshima, Miyajima and Himeji Castle, Koyasan (Mount Koya), Kyoto & Nara, Kanazawa & Shirakawago, Hakone & Kamakura
Classic Japan & the Guntu Cruise
(11 Days)
Tokyo, Seto Inland Sea (Guntu luxury cruise), Kyoto, Hakone
Ryokan (Traditional Inns) of Japan Tour
(12 Days)
Tokyo, Hakone & Kamakura, Kyoto, Yamanaka Onsen & Kanazawa
Winter Tour of Japan: Snow Monkeys, Hot Springs & More
(11 Days)
Tokyo, Yamanouchi, Kanazawa & Shirakawago, Yamanaka Onsen, Kyoto
Japan Old & New
(16 Days)
Tokyo, Takayama & Shirakawago, Kanazawa, Kyoto, Naoshima, Hakone
Sacred Japan: Pilgrimage Sites, Ancient Forests & Cultural Treasures
(15 Days)
Tokyo, Koyasan (Mount Koya), Kyoto & Nara, Ise-Shima region, Osaka, Yakushima, Hakone & Kamakura
Kyoto in Depth
(7 Days)
Kyoto with Nara, Uji, Himeji Castle and/or Hiroshima & Miyajima
Multi-Country Tours
Luxuries of Japan & Thailand
(12 Days)
Tokyo, Hakone, Kyoto, Bangkok, Chiang Mai
Best of Japan & China
(15 Days)
Tokyo, Hakone, Kyoto, Beijing & Great Wall, Xian, Guilin & Yangshuo, Shanghai
Three Capitals: Tokyo, Seoul & Beijing
(11 days)
Tokyo, Seoul, Beijing & Great Wall
Our Japan trip was amazing. Each of our guides were excellent and made the trip most enjoyable while also informative and generally good company to have with us. As always, Artisans of Leisure plans and creates a first-class trip that left us to do nothing but enjoy our time and not have to worry about anything. We can hardly wait to plan our next adventure.
~ N.R., Greenwich, CT
We're back from Japan and had a wonderful time. We are absolutely spoiled by traveling with Artisans of Leisure!
~ M.M., Santa Barbara, CA
Our Japan trip was a wonderful, memorable, lifetime experience. Our guide was a jewel and the absolute highlight of our trip. We appreciated the first-class handling of everything from the hotels, meals, tours and travel. Artisans has been the best, hands down!           
~ W.M., Brownwood, TX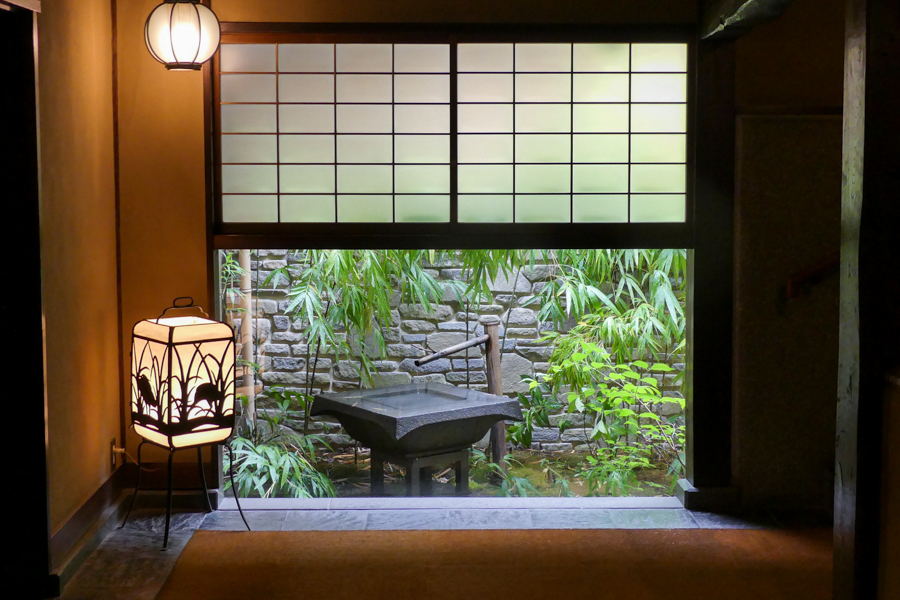 Recommended by:
Departures
Conde Nast Traveler
The New York Times
Wall Street Journal
Travel + Leisure
Town & Country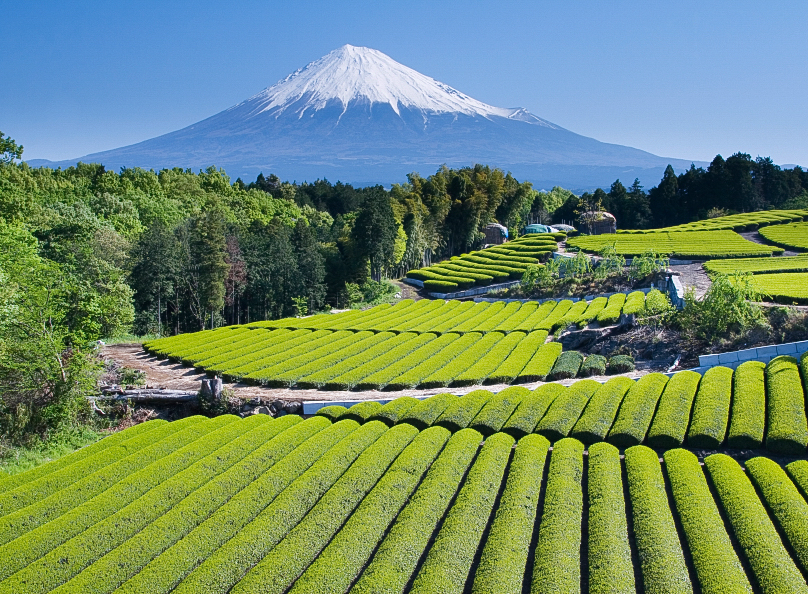 What's New in Japan: Travel Inspiration
Our Favorite Luxury Train Journeys Around the World
Favorite Family Activities in Japan
Must Visit: Naoshima, Japan's Art Island
Stay Overnight at a Temple Lodge on Mount Koya, Japan
Private Ikebana Lessons in Japan
Must Experience: Staying at a Luxury Ryokan in Japan
Just Back: Tokyo & Tohoku in Japan
An Interview with Ashley Isaacs Ganz on Japan
Just Back: An Autumn Visit to Japan
Behind-the-Scenes Culinary and Crafts Touring in Japan
Kurashiki: One of Japan's Most Picturesque Towns
Fun, Colorful, Festive Food During Cherry Blossom Season in Japan
Yosegi: A Traditional Craft in Hakone, Japan
Exclusive Access: Dinner with Geisha in Japan
The Tokyo Toilet: A Contemporary Architecture Project in Japan
Just Back: The Guntu and Other Inland Sea Highlights in Japan
Touring Toyoso & Tsukiji Markets in Tokyo
Yayoi Kusama's "Pumpkin" at Benesse Art Site Naoshima
Photos from Our Travelers: A Private Japan Tour
The Way of Tea: Experiencing the Japanese tea ceremony