September 15, 2022
Must Visit: Japan in Autumn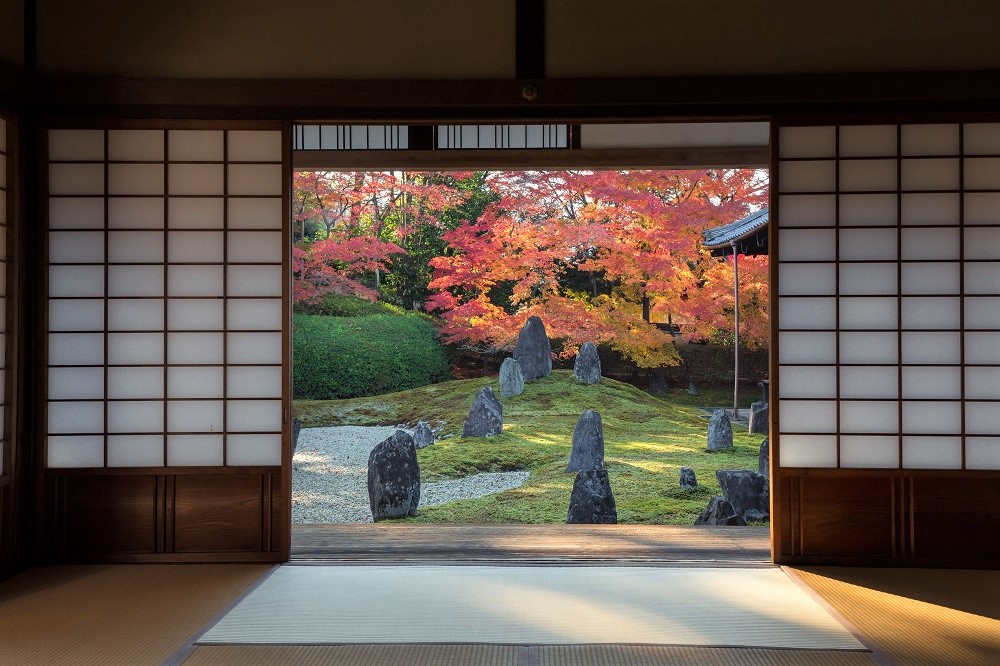 Autumn is one of our favorite times to visit Japan. From October through early December, seasonal foliage in fiery colors of crimson, orange and gold blanket the countryside, temple gardens and city parks as the weather turns cooler.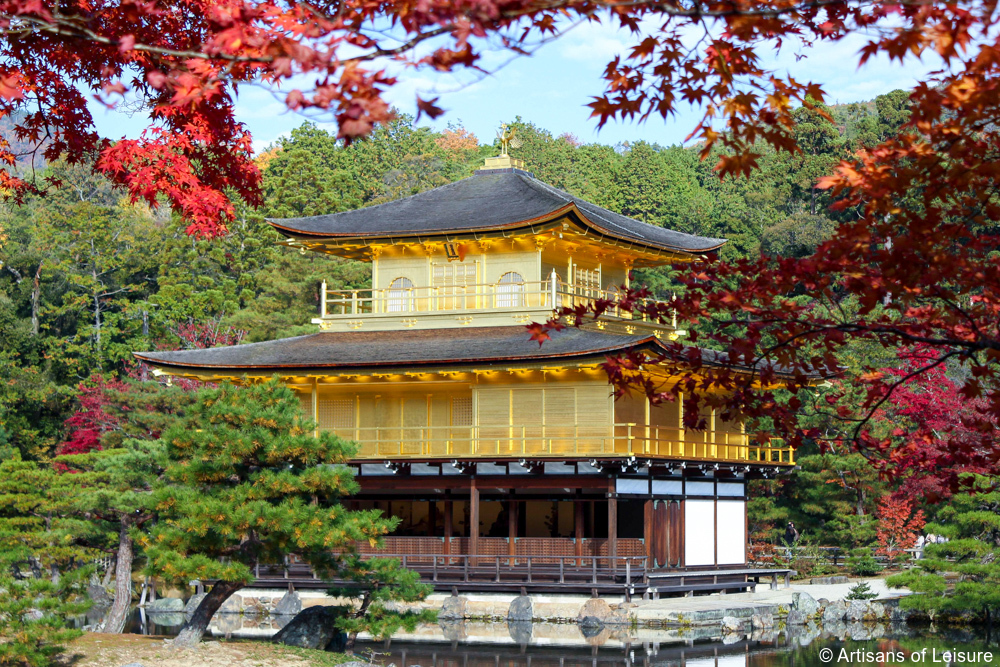 Friends and family gather for momijigari (viewing autumn leaves), autumnal cuisine and seasonal festivals. Artisans of Leisure can arrange for travelers to experience the best of koyo (fall foliage) in Japan with customized activities on any of our private Japan tours.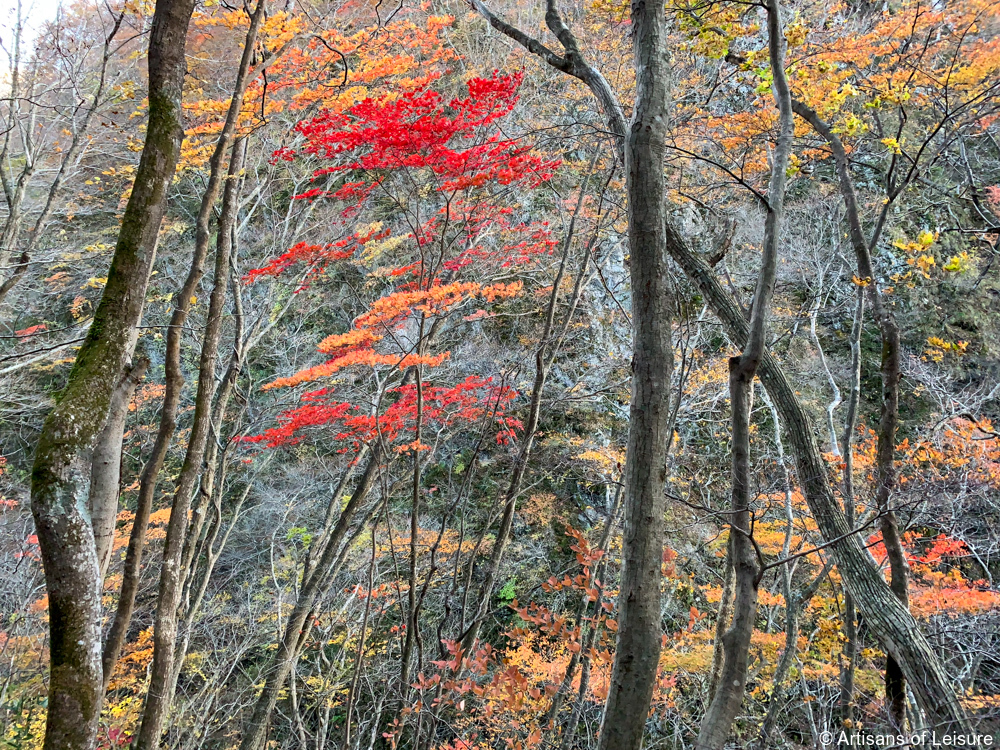 Poetry admiring the beauty of the red Japanese maple and yellow ginkgo leaves has appeared for centuries in Japanese literature. Momijigari, the quintessential leisure activity of viewing fall foliage, is thought to date to the Edo period (1603–1868).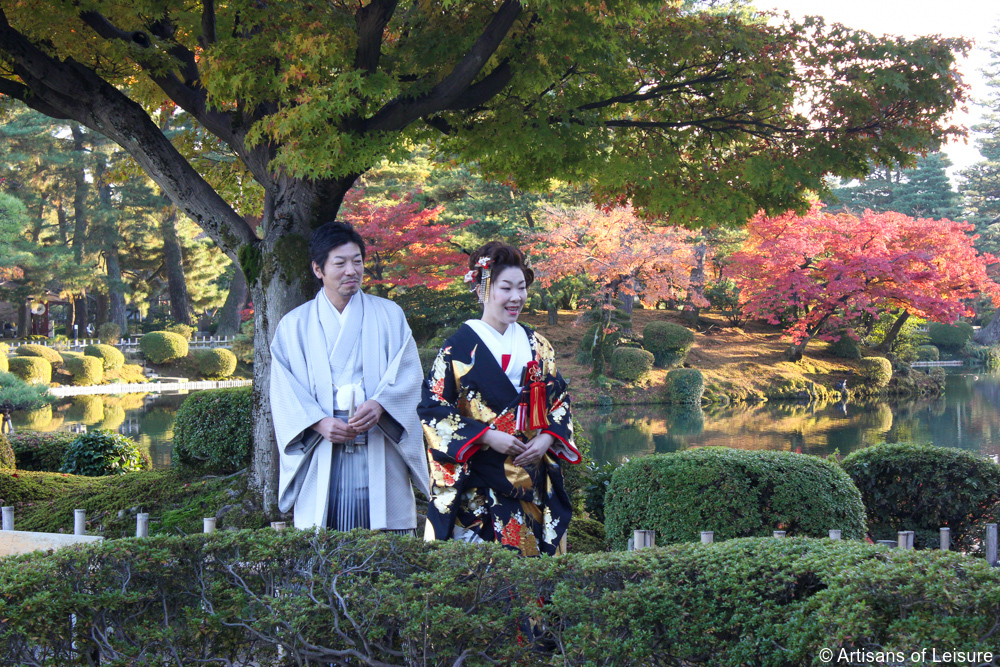 As with sakura (cherry blossoms) in spring, the brilliant colors of koyo in autumn are celebrated with an underlying nostalgia for the passage of time.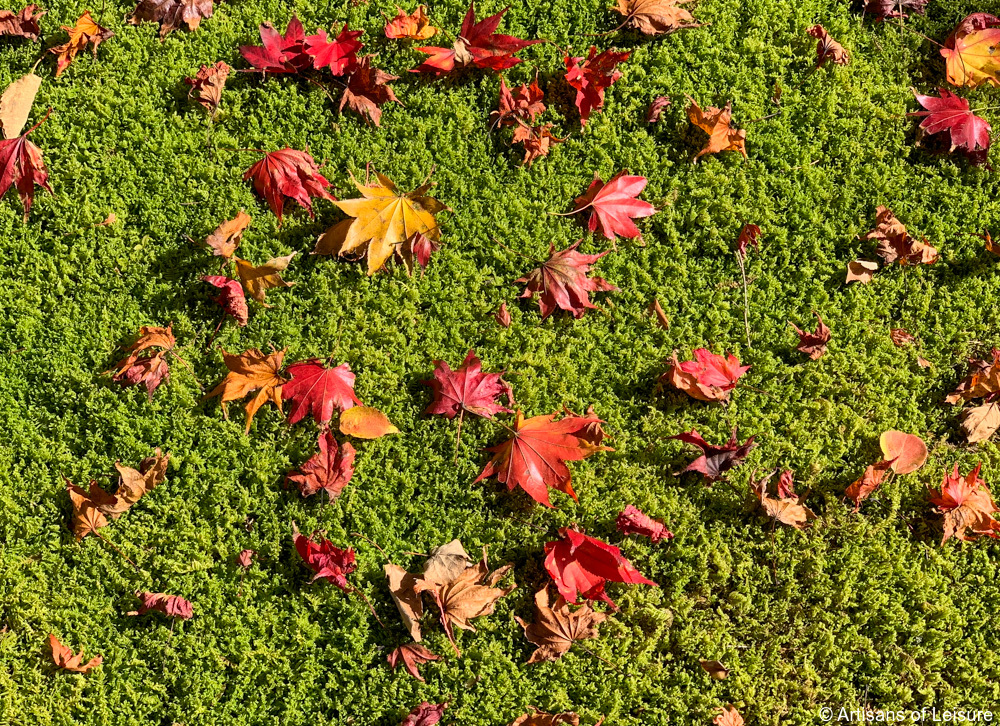 Artisans of Leisure arranges for our travelers to view the vibrant fall foliage at temples and shrines…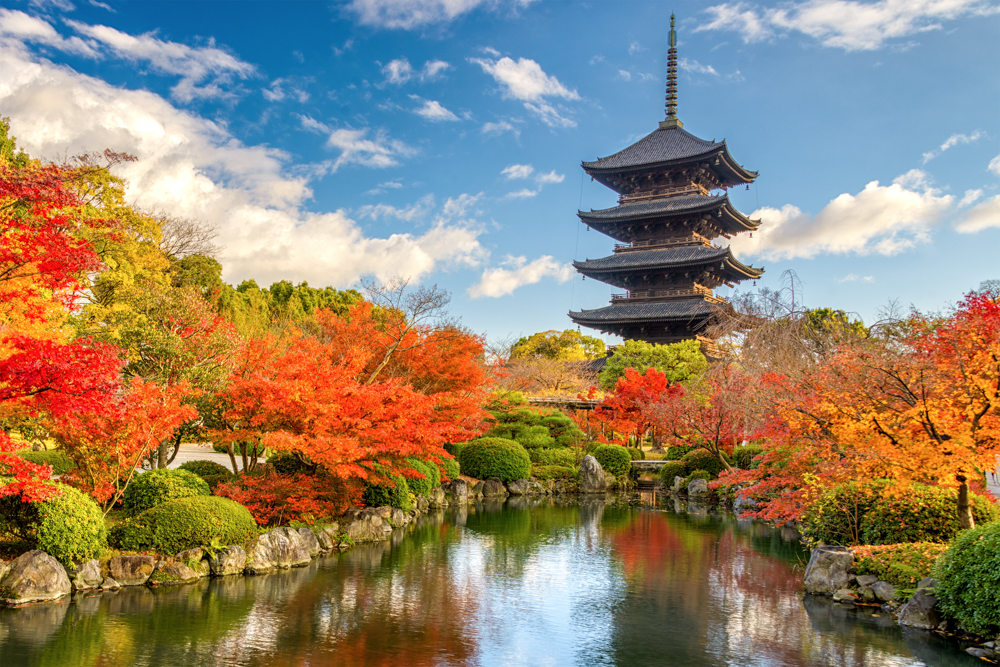 …have tea or a meal with views of the colorful leaves, visit an onsen (hot spring) among the trees…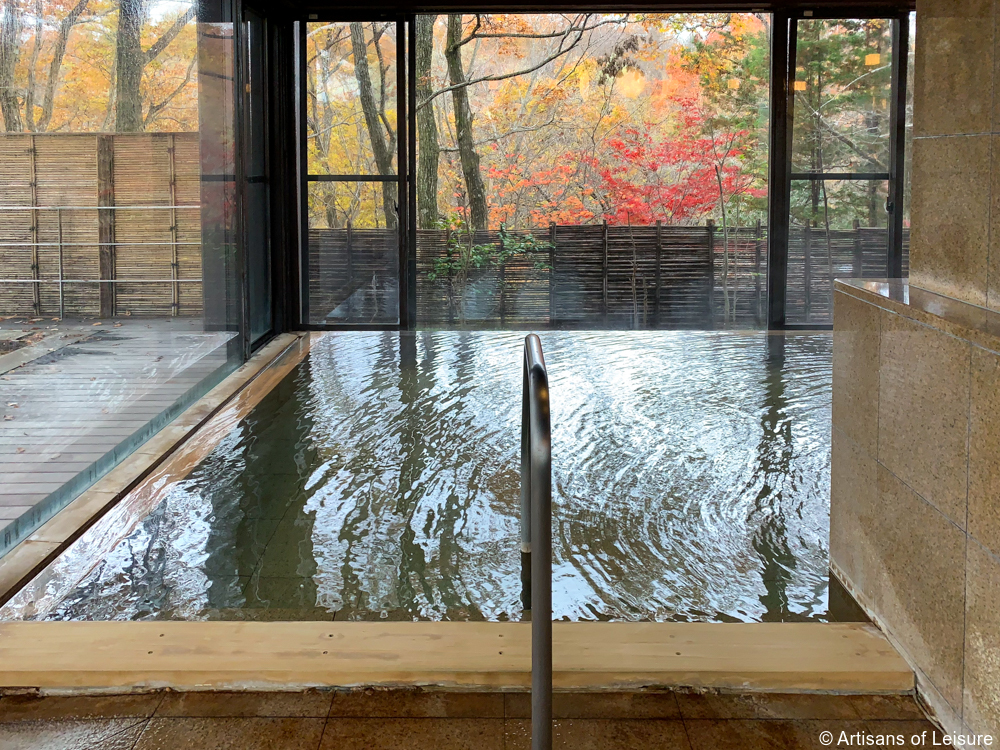 …see leaves lit up at temples and parks at night…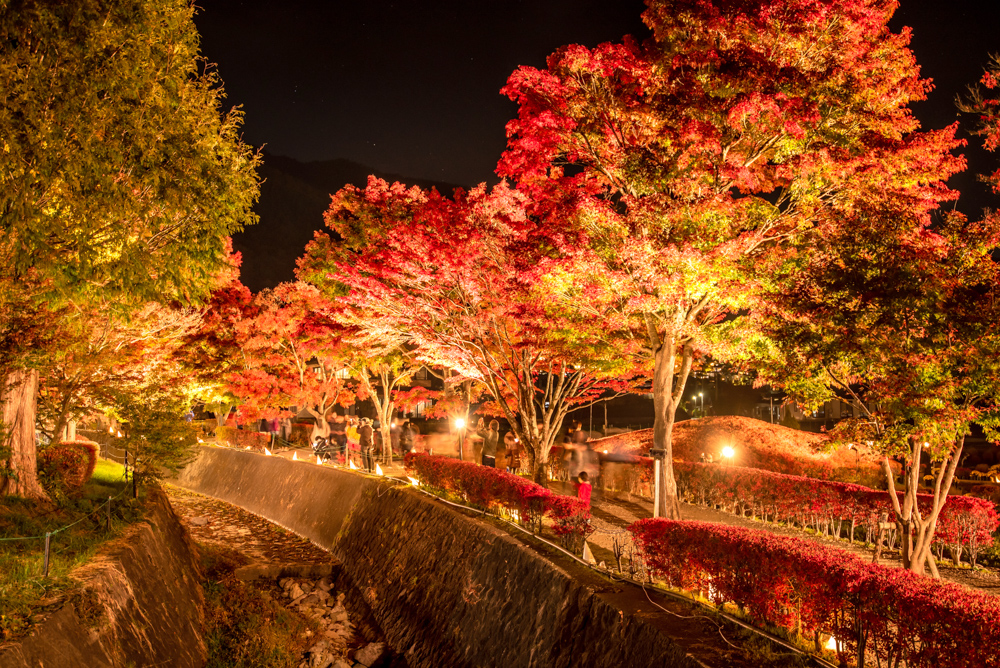 …and privately visit gardens with incredible foliage.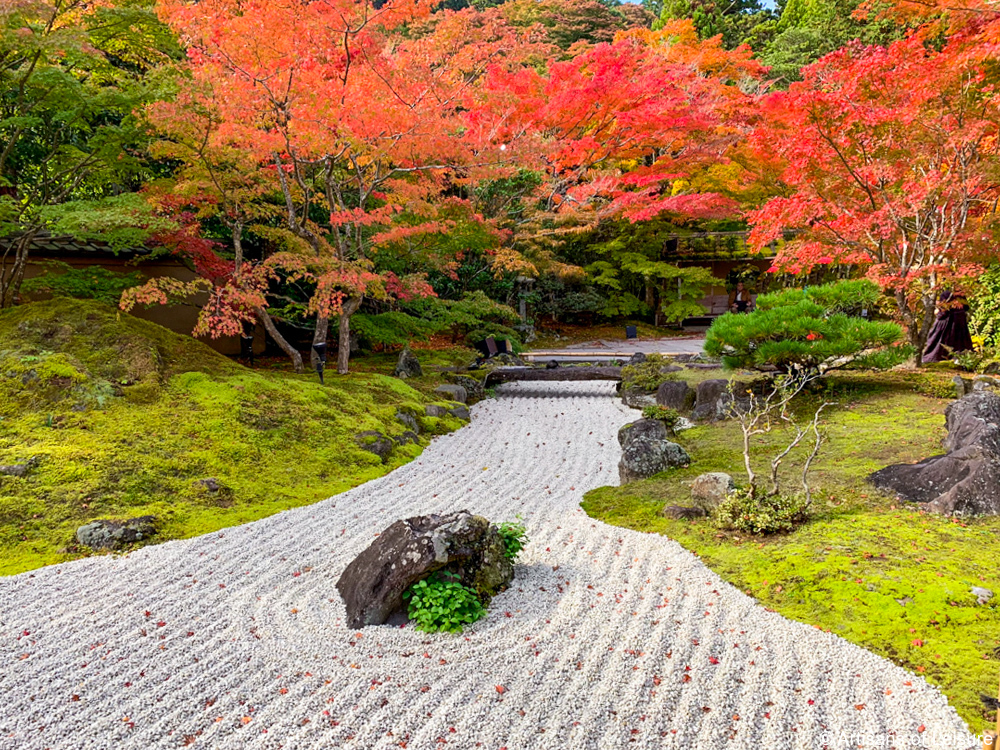 Other seasonal experiences we arrange include guided hiking in golden landscapes past waterfalls and remote temples and shrines, customized to suit any fitness level…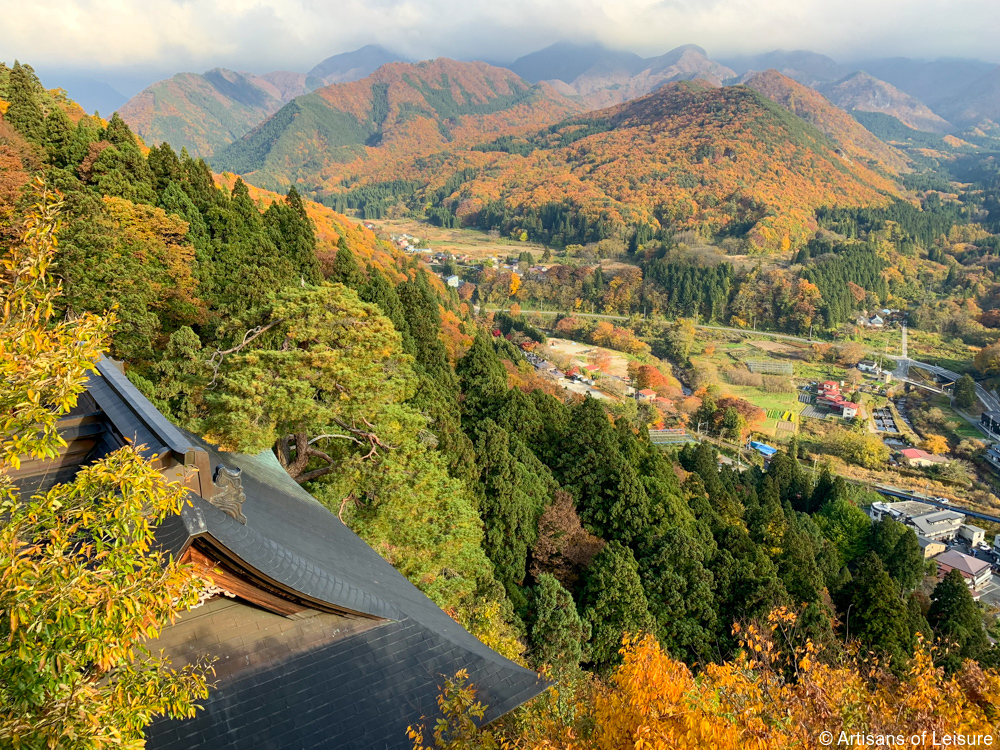 …taking shorter scenic strolls with a view…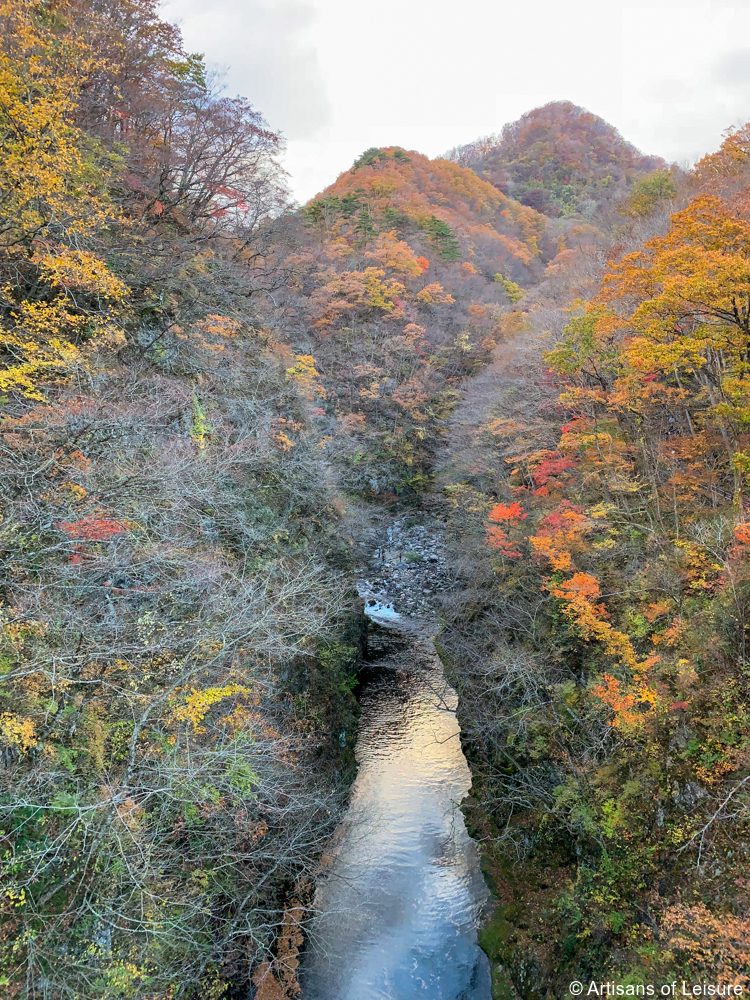 …attending traditional festivals such as Gion Odori in Kyoto and smaller local events…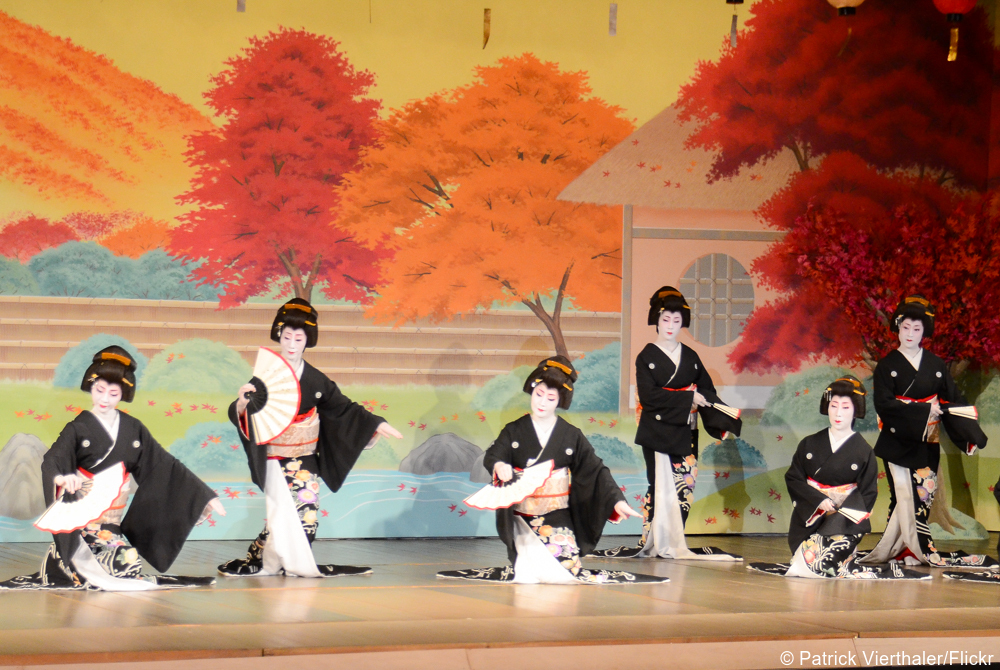 …seeing Mount Fuji as a backdrop to autumn colors…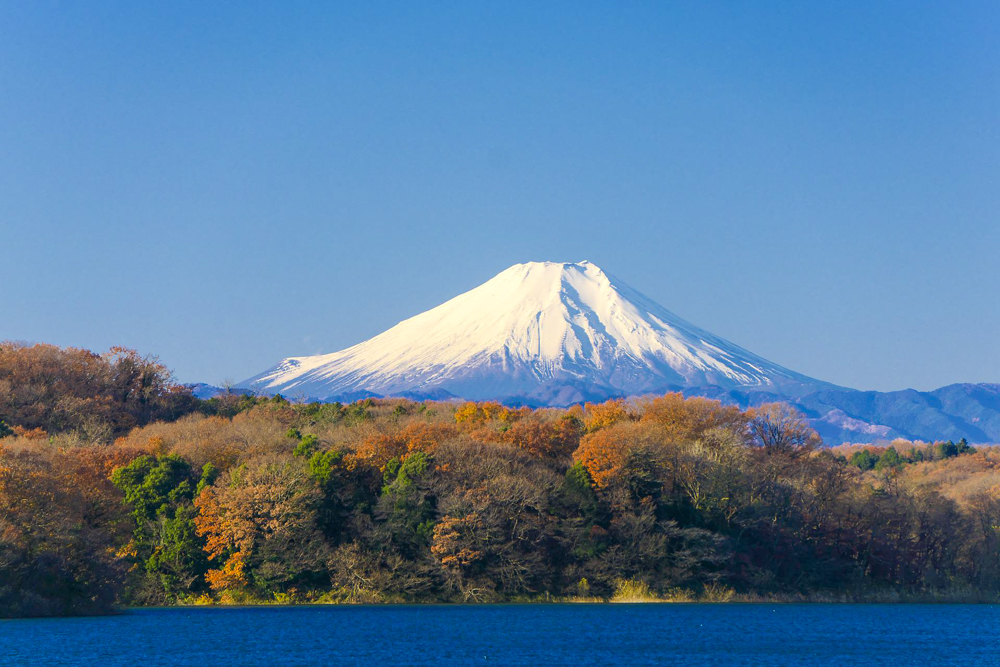 …and taking private ikebana lessons using seasonal plants.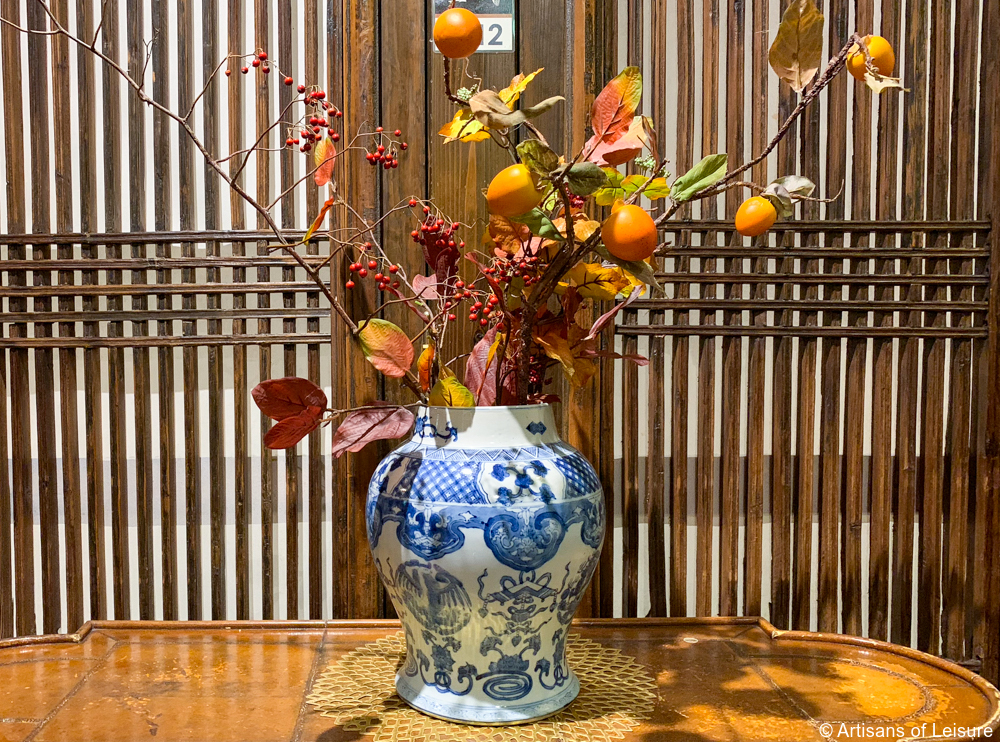 Staying at a luxury ryokan (traditional inn) is highly recommended during the fall foliage season in Japan.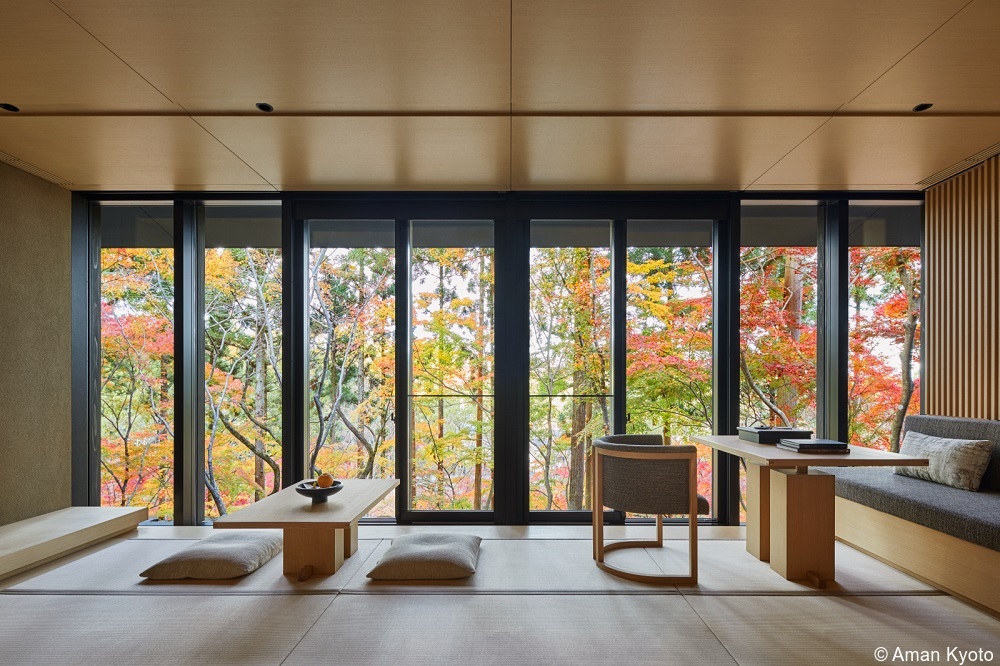 Typically set in beautiful natural environments, ryokan and ryokan-style luxury hotels offer travelers the opportunity to immerse themselves in Japanese culture, hospitality and appreciation of the seasons…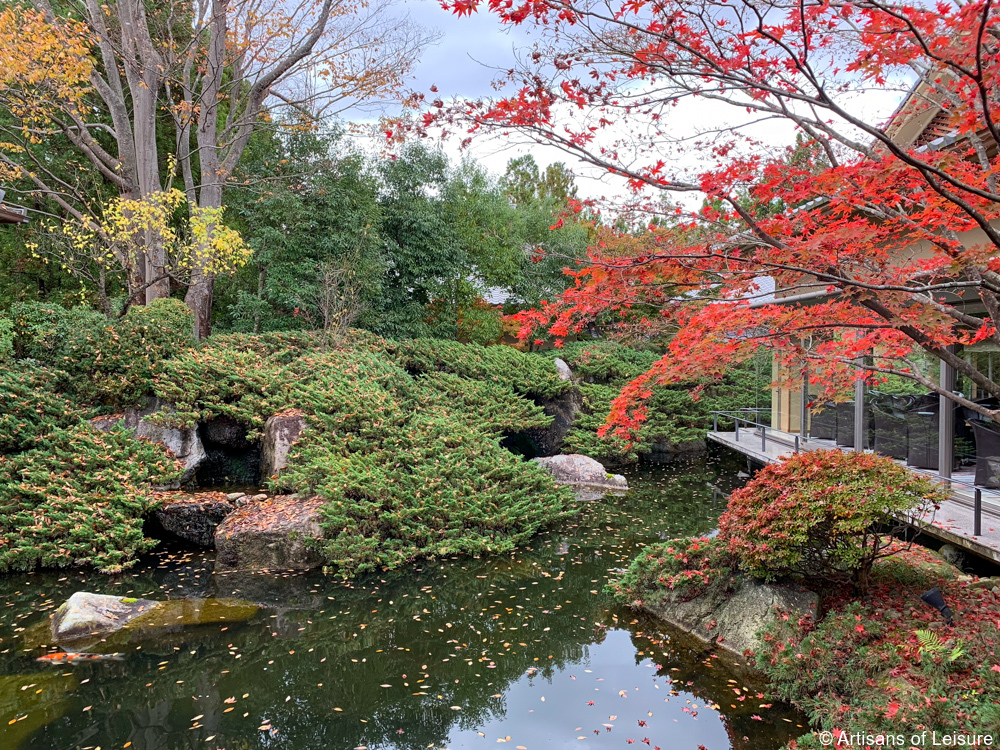 …with large windows opening onto gardens or landscapes…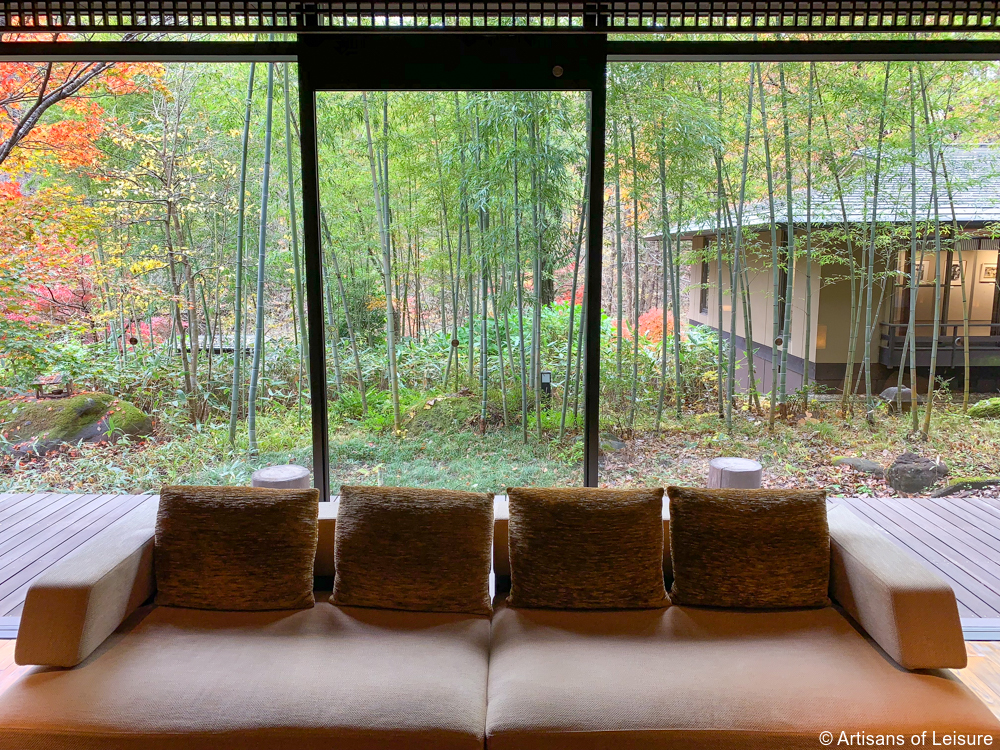 …and gourmet kaiseki ryori (multicourse meals based on seasonal ingredients).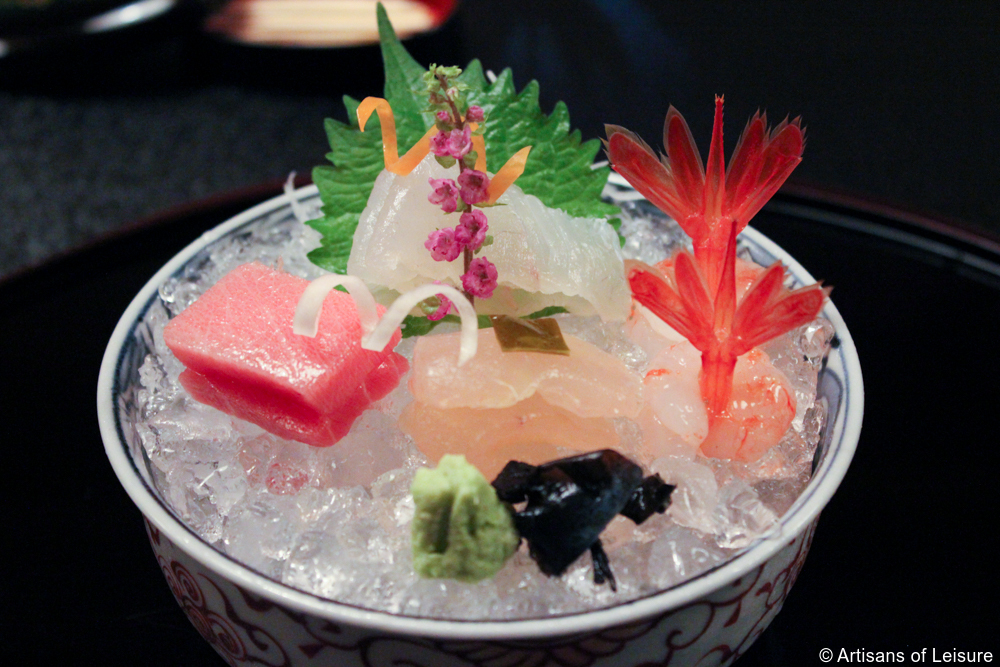 Many of our favorite ryokan have rotenburo (open-air baths) or private onsen.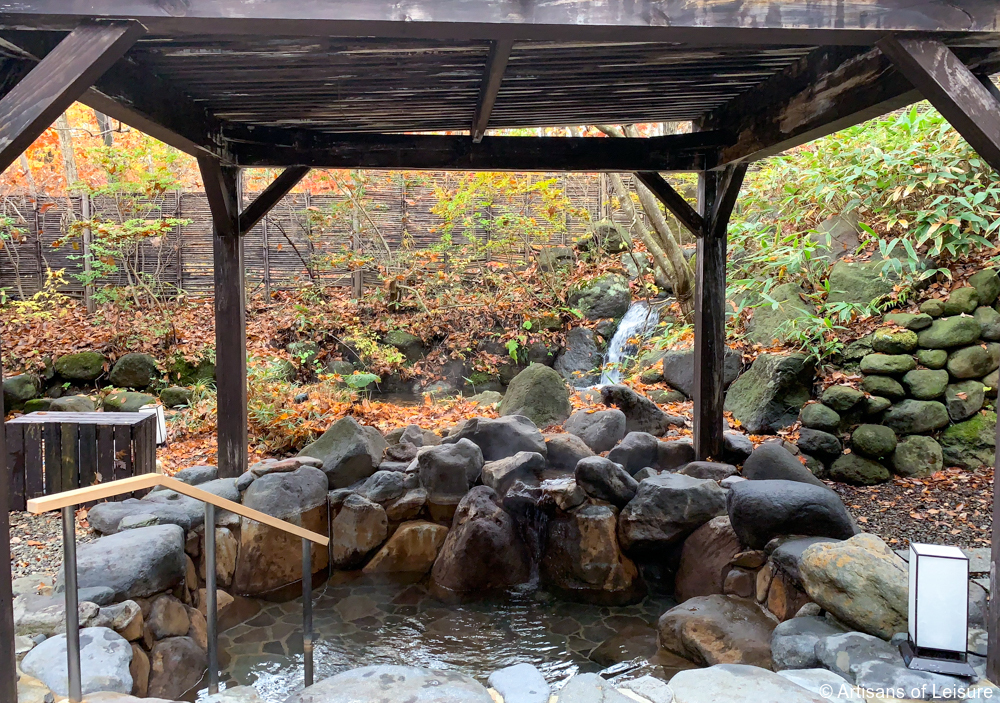 Seasonal cuisine is also a highlight of visiting Japan in autumn.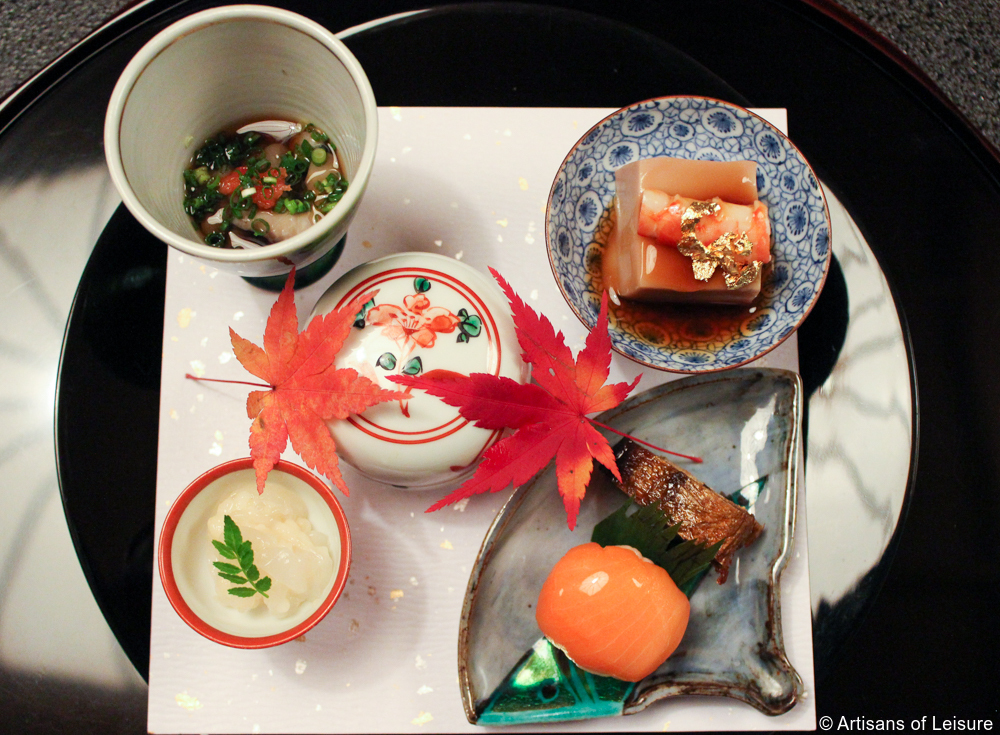 Japanese eateries–from high-end kaiseki restaurants to humble soba shops–incorporate autumnal ingredients and decorations into their dishes. Even wagashi (traditional Japanese confections) reflect the season in their shapes and flavors.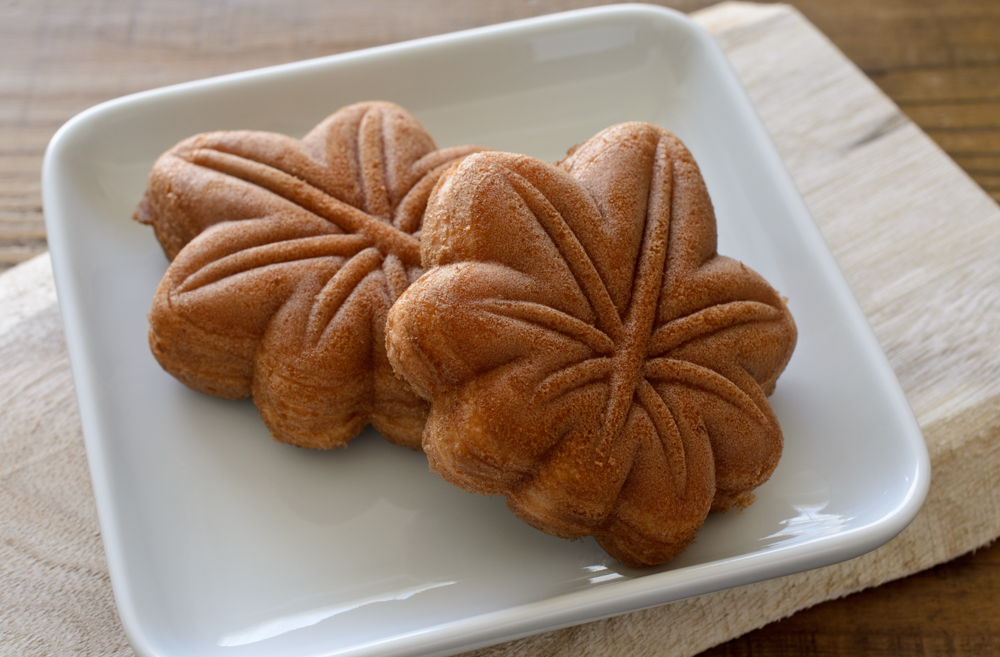 Favorite autumnal flavors in Japan include persimmons, matsutake mushrooms, candied chestnuts, roasted sweet potatoes and shinmai, the newly harvested rice.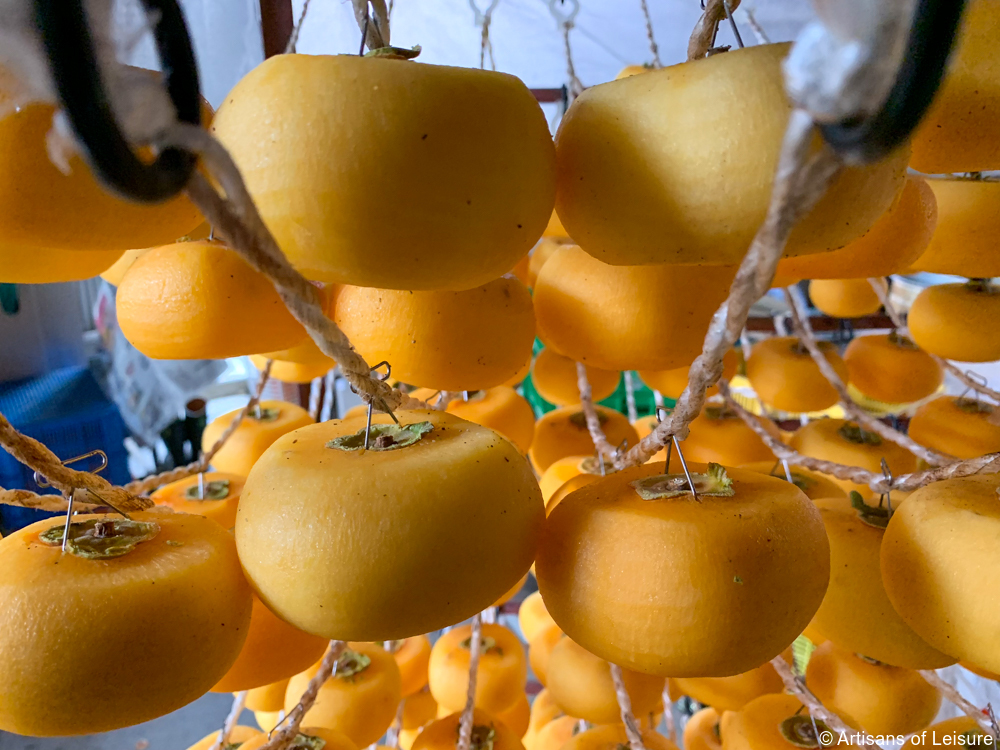 Some of our favorite places to travel in Japan in autumn include Kyoto, Nara, Hakone, Kanazawa, Tohoku and Yamanaka Onsen.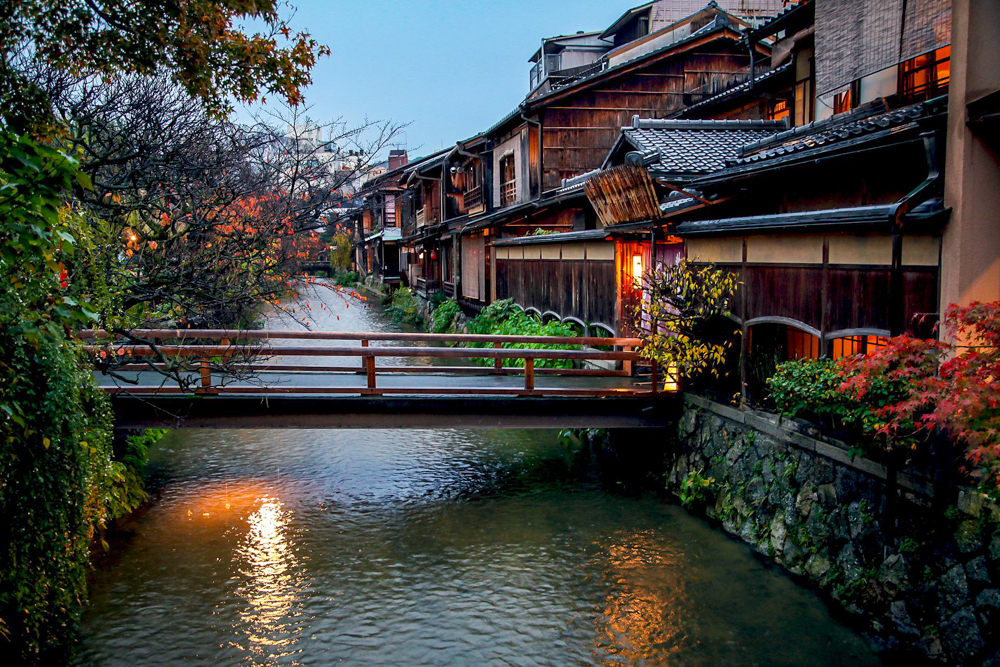 Contact an Artisans of Leisure specialist to begin planning a private tour of Japan in autumn.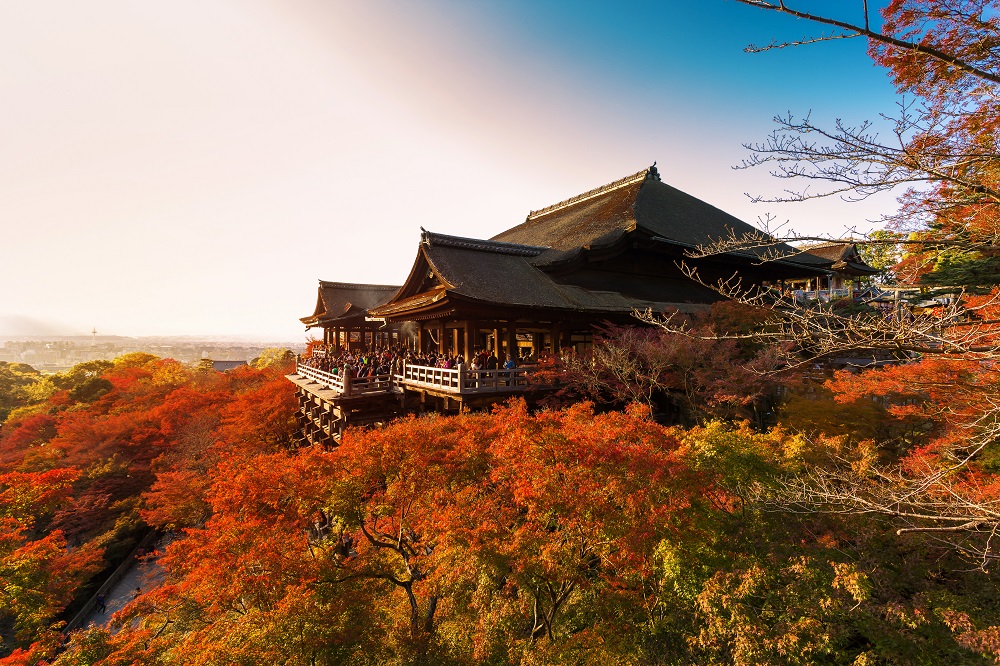 Tags: autumn, autumn Japan tour, autumn travel, fall foliage, fall foliage tours, Hakone, hiking, insider Japan, Japan, Japan culinary tours, Japan in autumn, Japan nature tours, Japanese culture, Japanese food, Japanese gardens, Japanese maple, Japanese ryokan, Japanese temples, Kanazawa, Kyoto, Kyoto tours, leaf peeping, luxury Japan tours, luxury ryokan, momiji, momijigari, Mount Fuji, onsen, onsen ryokan, private ikebana lessons, Tohoku