January 12, 2015
Must Stay: Aman Tokyo
We have just returned from Tokyo, where we visited the new Aman Tokyo. We're confident the Aman will quickly become one of the best luxury hotels in Japan, and we're excited to be offering it as an option in our private Japan tours.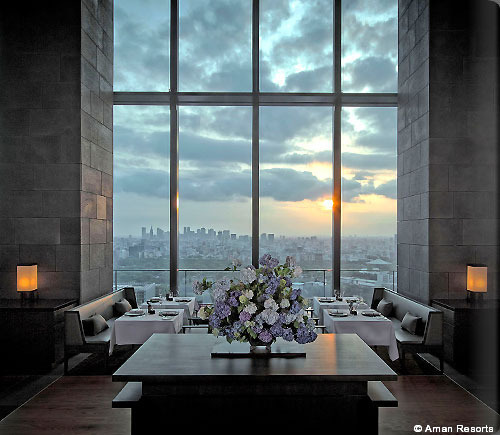 Conveniently located near Tokyo Station and the Imperial Palace, the Aman Tokyo is a perfect choice for luxury travelers seeking Aman-style service and design with a Japanese touch.
One of our favorite parts of the hotel is the large, open lobby, which has plenty of lounge seating for socializing, enjoying Japanese-influenced afternoon tea, and admiring the spectacular views over Tokyo, including the park-like grounds of the Imperial Palace.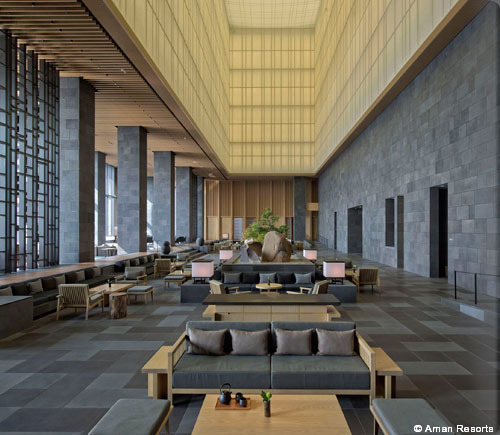 The bar and restaurant give the lobby great energy (and serve incredible food), while a quiet library and cigar room provide more intimate options. There's also a sumptuous spa offering a range of Japanese treatments.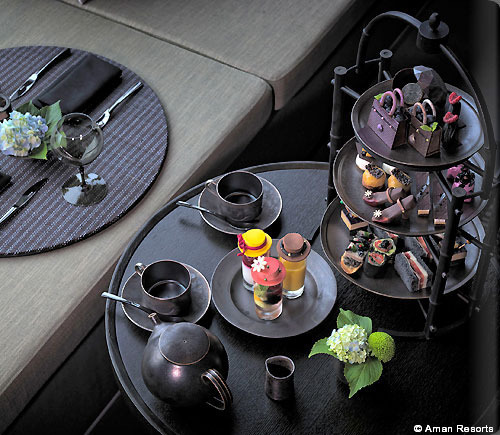 The spacious guest rooms at the Aman Tokyo have a minimalist design yet are extremely comfortable, with plush beds, wood floors and floor-to-ceiling windows.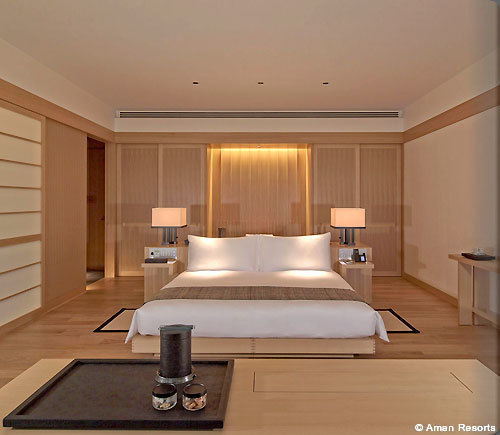 In addition, the bathrooms have deep soaking tubs where guests can enjoy a Japanese-style bath while looking out over the city below.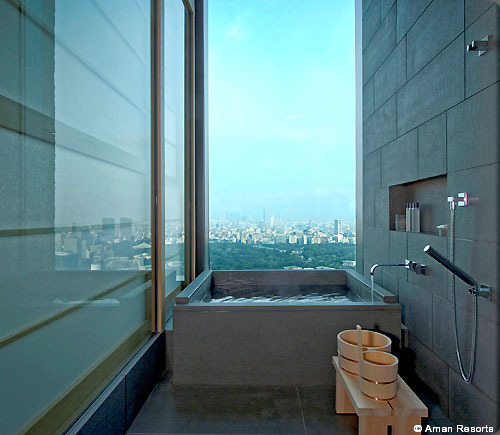 Throughout the hotel are contemporary artworks by local artists, as well as beautiful Japanese design touches like traditional bathing buckets made of camphor wood and copper in the spa and the enormous rice-paper screen in the lobby, which is meant to resemble the inside of a lantern.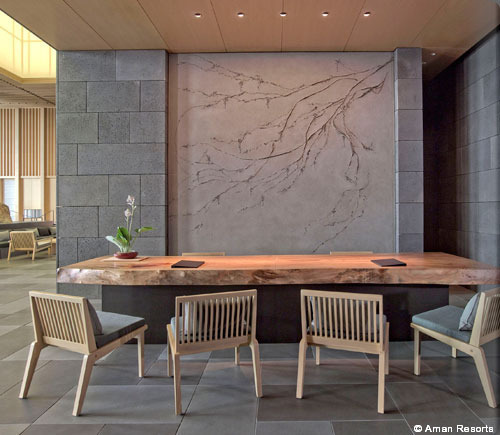 In the nearby Marunouchi and Ginza neighborhoods, guests can enjoy top-notch shopping and dining.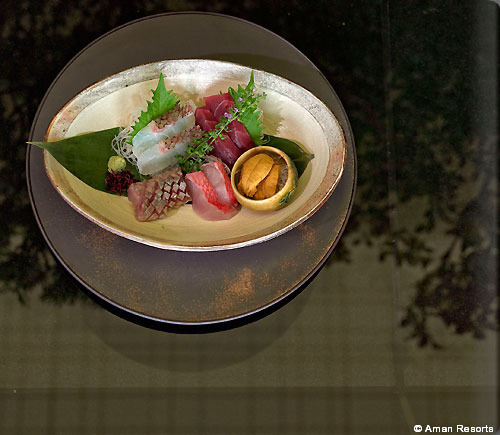 A stay at the Aman Tokyo can be incorporated into any of our luxury Japan tours. Contact one of our Japan travel experts to start planning a private tour of Japan.