Introduction to Japan
(6 Days)
Tokyo, Kyoto
A Week in Japan
(7 Days)
Tokyo, Hakone, Kyoto
Family Tour of Japan
(10 Days)
Tokyo, Hakone & Mount Fuji, Kyoto & Hiroshima
Highlights of Japan
(11 Days)
Tokyo, Hakone, Kyoto, Kanazawa
Essence of Japan
(12 Days)
Tokyo, Hakone & Kamakura, Kyoto
Culinary Tour of Japan
(15 Days)
Tokyo, Kanazawa, Yamanaka Onsen, Kyoto & Osaka
Contemporary Art & Architecture of Japan
(14 Days)
Tokyo, Kanazawa, Kyoto & Miho Museum, Naoshima, Tokyo
Traditions of Japan
(16 Days)
Tokyo, Nikko, Kyoto, Kanazawa, Takayama
Best of Japan
(17 Days)
Tokyo, Hakone & Kamakura, Kyoto, Yamanaka Onsen, Kanazawa
Cherry Blossoms: Sakura Season in Japan
(9 Days)
Tokyo, Hakone, Kyoto
Japan: Culture, Cuisine & Hot Springs
(14 Days)
Tokyo, Hakone, Kyoto, Yamanaka Onsen, Kanazawa
Romantic Japan
(14 Days)
Tokyo, Hakone, Kyoto & Osaka, Okinawa, Tokyo
Hiking Tour of Japan: Nakasendo Road & the Japan Alps
(12 Days)
Kyoto, Nakasendo Road, Takayama & Kamikochi, Matsumoto, Tokyo
Historic Hikes of Japan: Kumano Kodo & Nakasendo Road
(12 Days)
Kyoto, Kumano Kodo, Ise-Shima region, Nakasendo Road, Tokyo
Exclusive Japan: Amans, Art & Onsen
(15 Days)
Tokyo, Naoshima, Kyoto, Ise-Shima region
Highlights of Kyushu
(8 Days)
Fukuoka & Saga, Nagasaki, Kumamoto, Yufuin & Beppu
Luxuries of Kyushu: Seven Stars Train
(7 Days)
Fukuoka, Seven Stars in Kyushu train
Garden Tour of Japan
(13 Days)
Tokyo, Kurashiki & Okayama, Kyoto, Kanazawa
Traditional Crafts of Japan
(15 Days)
Tokyo, Kurashiki, Kyoto, Yamanaka Onsen, Kanazawa
Best of Hokkaido & Tohoku
(12 Days)
Tokyo, Sapporo & Otaru, Hakodate, Sendai with Matsushima & Yamadera, Nikko, Tokyo
Hokkaido in Winter
(6 Days)
Sapporo & Otaru, Niseko
Discover Hokkaido
(6 Days)
Sapporo & Otaru, Furano & Biei, Noboribetsu, Hakodate
Treasures of Japan: UNESCO World Heritage Sites
(17 Days)
Tokyo, Nikko, Osaka with Hiroshima, Miyajima and Himeji Castle, Koyasan (Mount Koya), Kyoto & Nara, Kanazawa & Shirakawago, Hakone & Kamakura
Classic Japan & the Guntu Cruise
(11 Days)
Tokyo, Seto Inland Sea (Guntu luxury cruise), Kyoto, Hakone
Ryokan (Traditional Inns) of Japan Tour
(12 Days)
Tokyo, Hakone & Kamakura, Kyoto, Yamanaka Onsen & Kanazawa
Winter Tour of Japan: Snow Monkeys, Hot Springs & More
(11 Days)
Tokyo, Yamanouchi, Kanazawa & Shirakawago, Yamanaka Onsen, Kyoto
Japan Old & New
(16 Days)
Tokyo, Takayama & Shirakawago, Kanazawa, Kyoto, Naoshima, Hakone
Sacred Japan: Pilgrimage Sites, Ancient Forests & Cultural Treasures
(15 Days)
Tokyo, Koyasan (Mount Koya), Kyoto & Nara, Ise-Shima region, Osaka, Yakushima, Hakone & Kamakura
Kyoto in Depth
(7 Days)
Kyoto with Nara, Uji, Himeji Castle and/or Hiroshima & Miyajima
Multi-Country Tours
Luxuries of Japan & Thailand
(12 Days)
Tokyo, Hakone, Kyoto, Bangkok, Chiang Mai
Best of Japan & China
(15 Days)
Tokyo, Hakone, Kyoto, Beijing & Great Wall, Xian, Guilin & Yangshuo, Shanghai
Three Capitals: Tokyo, Seoul & Beijing
(11 days)
Tokyo, Seoul, Beijing & Great Wall
Discover Hokkaido
(6 Days - Departs Daily on a Private Basis)
Sapporo & Otaru, Furano & Biei, Noboribetsu, Hakodate

On this private Japan tour, experience some of the highlights of Hokkaido, Japan's wild and scenic northern island, including historical sites, flower-filled hillsides, volcanic crater lakes and a hot springs village.
Begin in Sapporo, the largest city on Hokkaido, and enjoy flexible private touring of highlights such as the leafy Odori Park in the city center, the Sapporo Beer Museum, the bustling seafood market, vast Moerenuma Park (designed by artist Isamu Noguchi), the lively Susukino nightlife district, and the Kaitaku no Mura Historical Village of Hokkaido, an open-air museum with dozens of typical residences, shops and factories from the turn of the 20th century. During winter, we can also arrange a visit to the renowned Sapporo Snow Festival to see monumental ice and snow sculptures.
One day, take a private excursion to Otaru, a historic port town. Walk along a picturesque canal lined with stone warehouses and Western-style buildings from the late 19th and early 20th centuries, when Otaru was an important trading center. Otaru has some of Japan's freshest sushi, and you will have the opportunity to dine at a local sushi restaurant.
One day, enjoy a private excursion to Furano and Biei, where gently rolling hillsides are covered with lavender and other colorful flowers in the summer months. Walk among the flowers, and enjoy views of the beautiful rural landscapes and distant mountains.
Next, transfer to Noboribetsu, an onsen (hot springs) resort town, and visit Jigokudani (Hell Valley), where geothermal springs, steaming ponds and hot streams reveal the active volcanic energy of the region. Also see highlights of Shikotsu-Toya National Park such as Lake Shikotsu and Lake Toya, two beautiful crater lakes among volcanoes.
Continue to Hakodate, a port city on a scenic isthmus at the bottom of Hokkaido. During flexible private touring, see highlights such as an overview of the city from atop Mount Hakodate, the Goryokaku star-shaped fort, the historic Kanemori brick warehouse shopping district along the waterfront and the Motomachi neighborhood of early Western-style buildings.
This private Hokkaido tour can be extended to include other destinations in Hokkaido or elsewhere in Japan, such as Tokyo, Kyoto and the Tohoku region.
Itinerary Overview
Day 1

Arrive Sapporo

Private arrival transfer to hotel for 2 nights. Private city tour on arrival

Day 2

Sapporo & Otaru

Full-day private city touring and excursion to Otaru

Day 3

Sapporo, Furano & Biei

Full-day private excursion to Furano and Biei

Day 4

Sapporo – Noboribetsu

Private transfer to onsen ryokan for 1 night, with scenic touring en route. Kaiseki ryori dinner

Day 5

Noboribetsu – Hakodate

Private transfer to hotel for 1 night. Afternoon private tour

Day 6

Depart Hakodate

Private airport transfer
Hotels
| | |
| --- | --- |
| Sapporo: | Sapporo Grand Hotel |
| Noboribetsu: | Takinoya Ryokan |
| Hakodate: | Century Marina Hakodate |
Cost
| | |
| --- | --- |
| $11,195 | Per person (double occupancy) |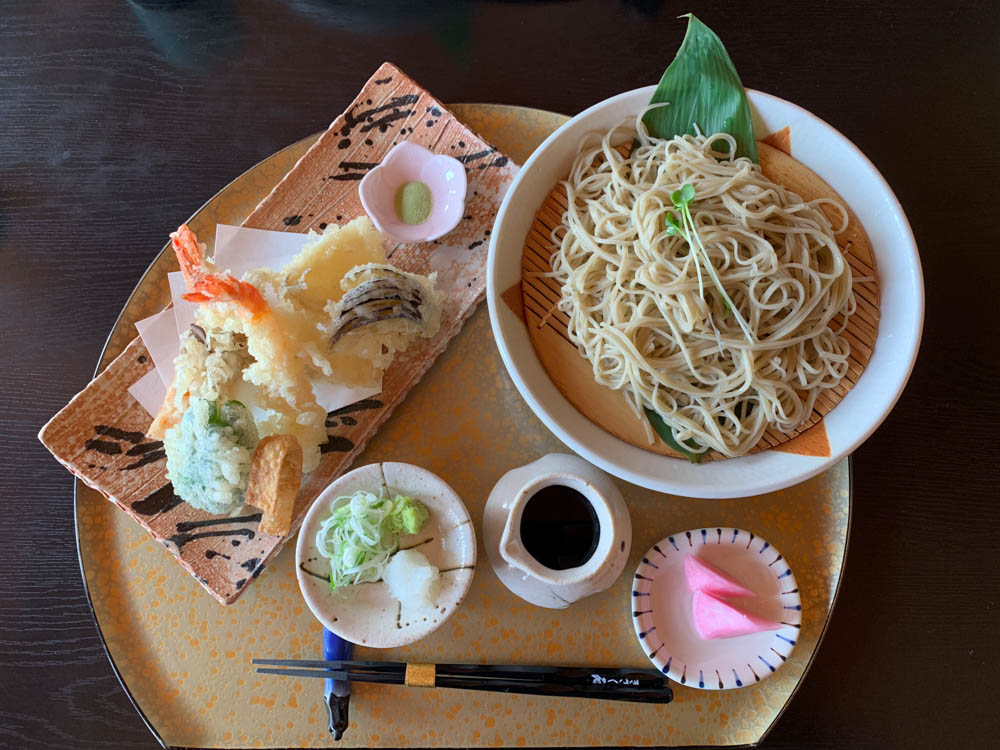 Introduction to Japan
(6 Days)
Tokyo, Kyoto
A Week in Japan
(7 Days)
Tokyo, Hakone, Kyoto
Family Tour of Japan
(10 Days)
Tokyo, Hakone & Mount Fuji, Kyoto & Hiroshima
Highlights of Japan
(11 Days)
Tokyo, Hakone, Kyoto, Kanazawa
Essence of Japan
(12 Days)
Tokyo, Hakone & Kamakura, Kyoto
Culinary Tour of Japan
(15 Days)
Tokyo, Kanazawa, Yamanaka Onsen, Kyoto & Osaka
Contemporary Art & Architecture of Japan
(14 Days)
Tokyo, Kanazawa, Kyoto & Miho Museum, Naoshima, Tokyo
Traditions of Japan
(16 Days)
Tokyo, Nikko, Kyoto, Kanazawa, Takayama
Best of Japan
(17 Days)
Tokyo, Hakone & Kamakura, Kyoto, Yamanaka Onsen, Kanazawa
Cherry Blossoms: Sakura Season in Japan
(9 Days)
Tokyo, Hakone, Kyoto
Japan: Culture, Cuisine & Hot Springs
(14 Days)
Tokyo, Hakone, Kyoto, Yamanaka Onsen, Kanazawa
Romantic Japan
(14 Days)
Tokyo, Hakone, Kyoto & Osaka, Okinawa, Tokyo
Hiking Tour of Japan: Nakasendo Road & the Japan Alps
(12 Days)
Kyoto, Nakasendo Road, Takayama & Kamikochi, Matsumoto, Tokyo
Historic Hikes of Japan: Kumano Kodo & Nakasendo Road
(12 Days)
Kyoto, Kumano Kodo, Ise-Shima region, Nakasendo Road, Tokyo
Exclusive Japan: Amans, Art & Onsen
(15 Days)
Tokyo, Naoshima, Kyoto, Ise-Shima region
Highlights of Kyushu
(8 Days)
Fukuoka & Saga, Nagasaki, Kumamoto, Yufuin & Beppu
Luxuries of Kyushu: Seven Stars Train
(7 Days)
Fukuoka, Seven Stars in Kyushu train
Garden Tour of Japan
(13 Days)
Tokyo, Kurashiki & Okayama, Kyoto, Kanazawa
Traditional Crafts of Japan
(15 Days)
Tokyo, Kurashiki, Kyoto, Yamanaka Onsen, Kanazawa
Best of Hokkaido & Tohoku
(12 Days)
Tokyo, Sapporo & Otaru, Hakodate, Sendai with Matsushima & Yamadera, Nikko, Tokyo
Hokkaido in Winter
(6 Days)
Sapporo & Otaru, Niseko
Discover Hokkaido
(6 Days)
Sapporo & Otaru, Furano & Biei, Noboribetsu, Hakodate
Treasures of Japan: UNESCO World Heritage Sites
(17 Days)
Tokyo, Nikko, Osaka with Hiroshima, Miyajima and Himeji Castle, Koyasan (Mount Koya), Kyoto & Nara, Kanazawa & Shirakawago, Hakone & Kamakura
Classic Japan & the Guntu Cruise
(11 Days)
Tokyo, Seto Inland Sea (Guntu luxury cruise), Kyoto, Hakone
Ryokan (Traditional Inns) of Japan Tour
(12 Days)
Tokyo, Hakone & Kamakura, Kyoto, Yamanaka Onsen & Kanazawa
Winter Tour of Japan: Snow Monkeys, Hot Springs & More
(11 Days)
Tokyo, Yamanouchi, Kanazawa & Shirakawago, Yamanaka Onsen, Kyoto
Japan Old & New
(16 Days)
Tokyo, Takayama & Shirakawago, Kanazawa, Kyoto, Naoshima, Hakone
Sacred Japan: Pilgrimage Sites, Ancient Forests & Cultural Treasures
(15 Days)
Tokyo, Koyasan (Mount Koya), Kyoto & Nara, Ise-Shima region, Osaka, Yakushima, Hakone & Kamakura
Kyoto in Depth
(7 Days)
Kyoto with Nara, Uji, Himeji Castle and/or Hiroshima & Miyajima
Multi-Country Tours
Luxuries of Japan & Thailand
(12 Days)
Tokyo, Hakone, Kyoto, Bangkok, Chiang Mai
Best of Japan & China
(15 Days)
Tokyo, Hakone, Kyoto, Beijing & Great Wall, Xian, Guilin & Yangshuo, Shanghai
Three Capitals: Tokyo, Seoul & Beijing
(11 days)
Tokyo, Seoul, Beijing & Great Wall
Our Japan trip was amazing. Each of our guides were excellent and made the trip most enjoyable while also informative and generally good company to have with us. As always, Artisans of Leisure plans and creates a first-class trip that left us to do nothing but enjoy our time and not have to worry about anything. We can hardly wait to plan our next adventure.
~ N.R., Greenwich, CT
We're back from Japan and had a wonderful time. We are absolutely spoiled by traveling with Artisans of Leisure!
~ M.M., Santa Barbara, CA
Our Japan trip was a wonderful, memorable, lifetime experience. Our guide was a jewel and the absolute highlight of our trip. We appreciated the first-class handling of everything from the hotels, meals, tours and travel. Artisans has been the best, hands down!           
~ W.M., Brownwood, TX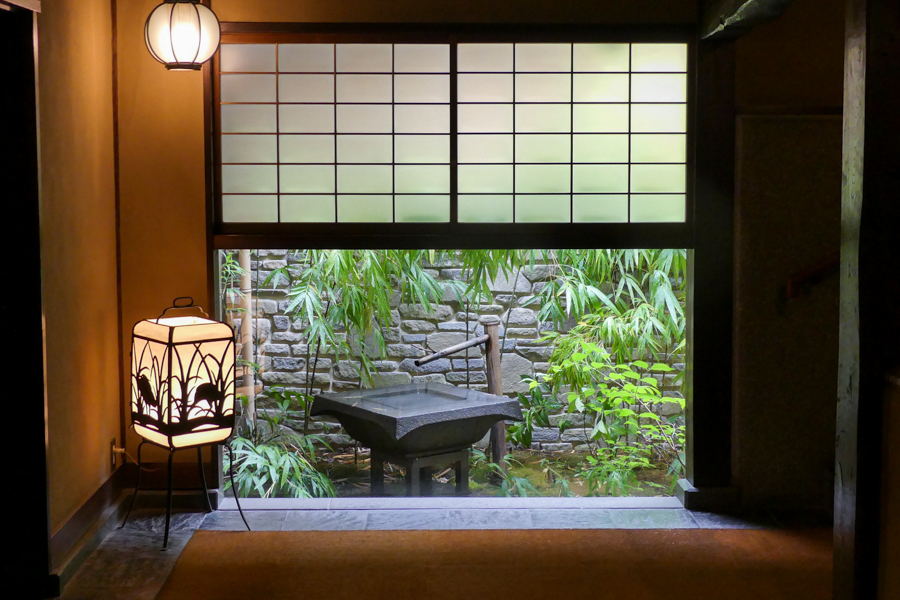 Recommended by:
Departures
Conde Nast Traveler
The New York Times
Wall Street Journal
Travel + Leisure
Town & Country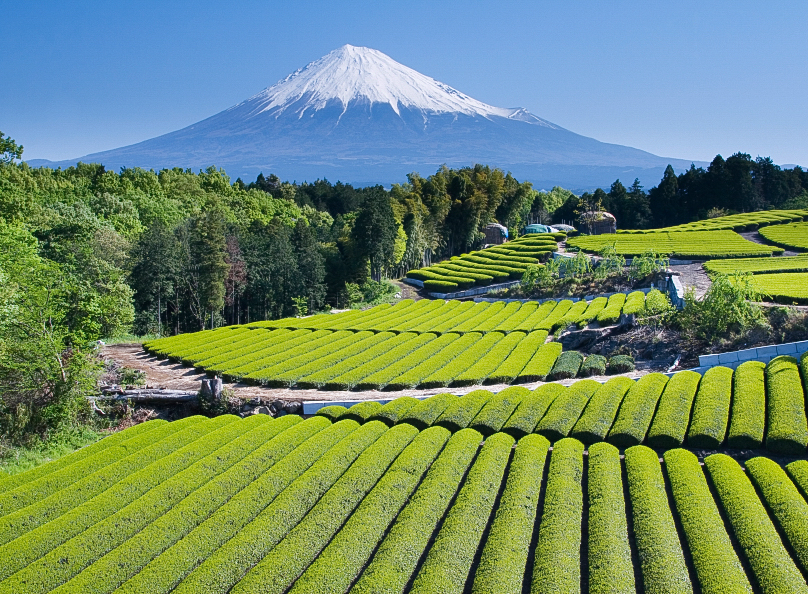 What's New in Japan: Travel Inspiration
Our Favorite Luxury Train Journeys Around the World
Favorite Family Activities in Japan
Must Visit: Naoshima, Japan's Art Island
Stay Overnight at a Temple Lodge on Mount Koya, Japan
Private Ikebana Lessons in Japan
Must Experience: Staying at a Luxury Ryokan in Japan
Just Back: Tokyo & Tohoku in Japan
An Interview with Ashley Isaacs Ganz on Japan
Just Back: An Autumn Visit to Japan
Behind-the-Scenes Culinary and Crafts Touring in Japan
Kurashiki: One of Japan's Most Picturesque Towns
Fun, Colorful, Festive Food During Cherry Blossom Season in Japan
Yosegi: A Traditional Craft in Hakone, Japan
Exclusive Access: Dinner with Geisha in Japan
The Tokyo Toilet: A Contemporary Architecture Project in Japan
Just Back: The Guntu and Other Inland Sea Highlights in Japan
Touring Toyoso & Tsukiji Markets in Tokyo
Yayoi Kusama's "Pumpkin" at Benesse Art Site Naoshima
Photos from Our Travelers: A Private Japan Tour
The Way of Tea: Experiencing the Japanese tea ceremony