August 1, 2019
Just Back: The Guntu and other Inland Sea Highlights in Japan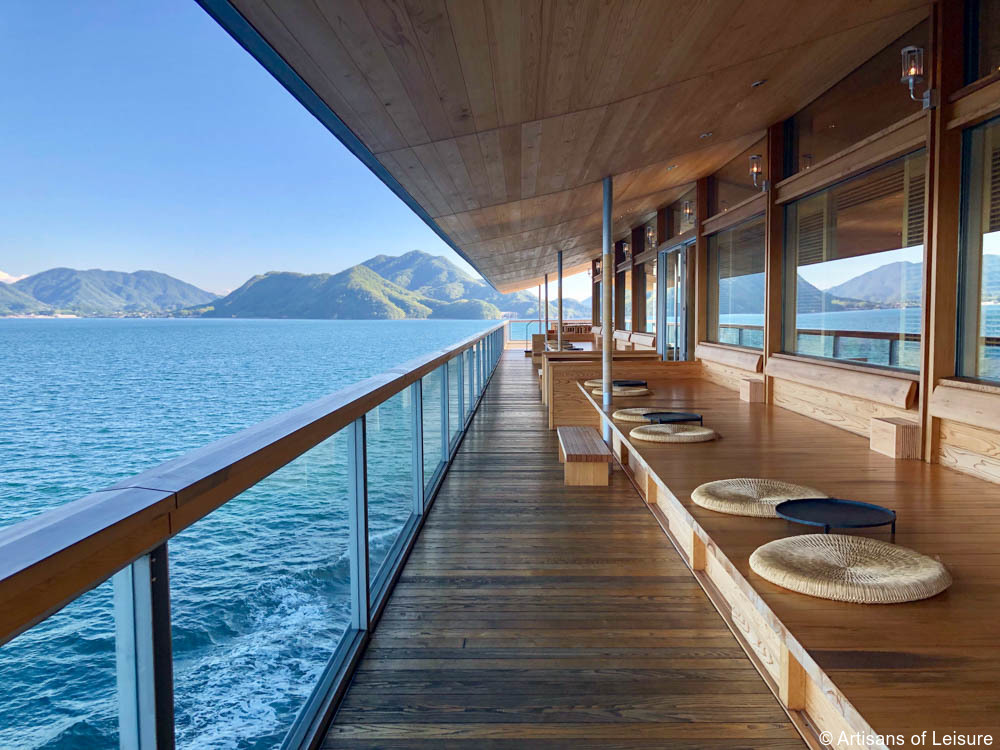 Japan is always one of our most popular destinations. Travelers come to Artisans of Leisure for our unrivaled expertise and connections in the country—our travel specialists have lived in Japan for years and return often.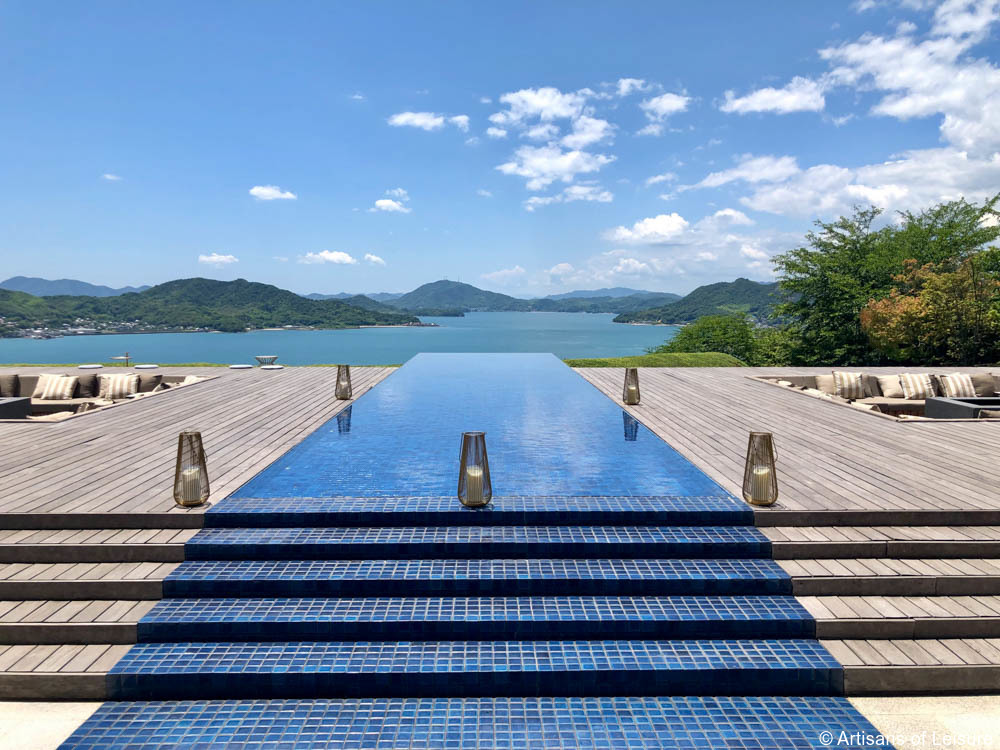 We recently spent time in one of our favorite lesser-visited regions: the Seto Inland Sea and the surrounding Setouchi region in Western Japan.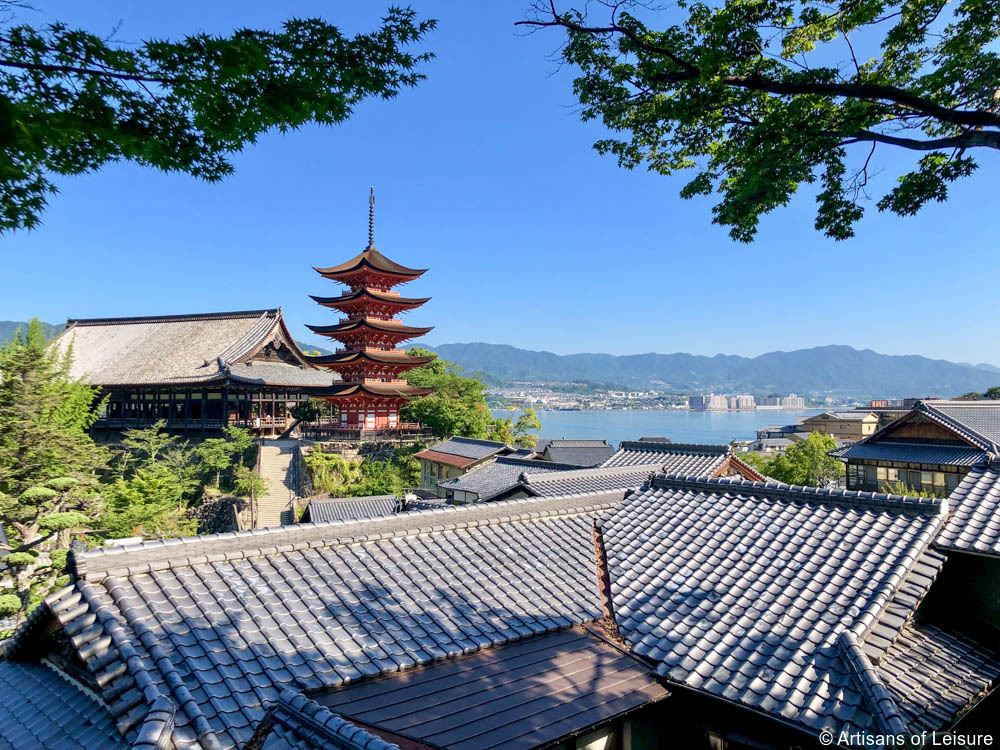 This diverse region, dotted with thousands of islands, includes highlights such as the art island of Naoshima, the sacred island of Miyajima (and its iconic floating torii gate), the city of Hiroshima and the traditional town of Kurashiki.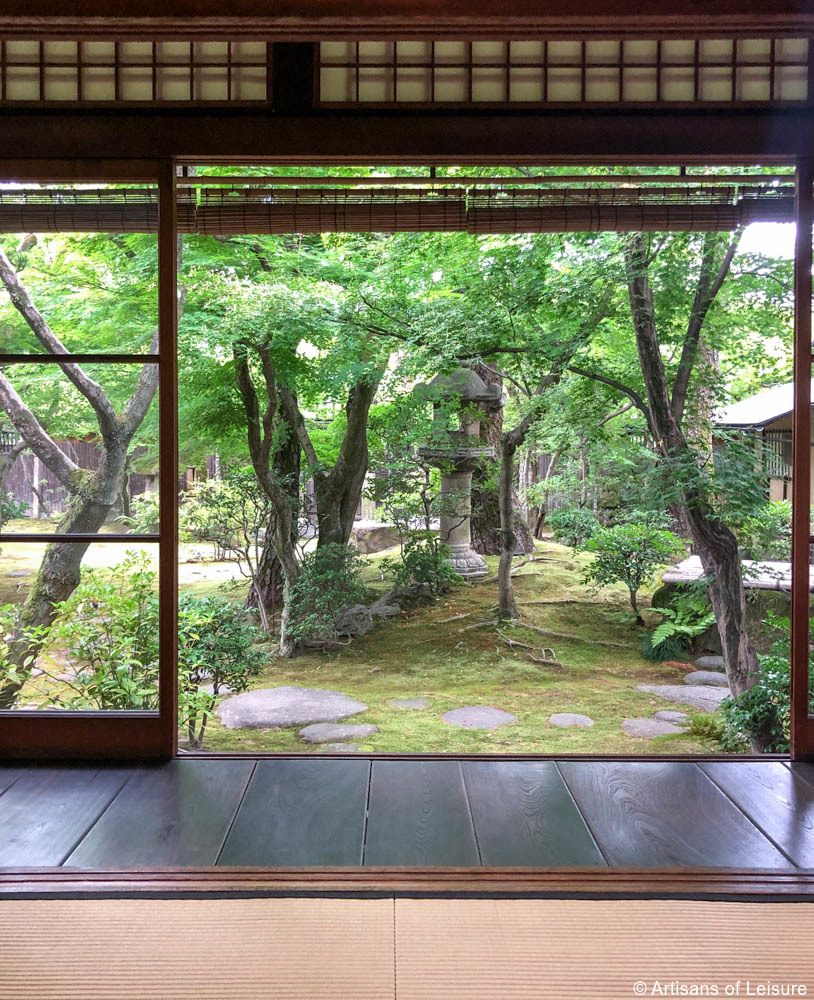 A wonderful way to explore the Seto Inland Sea is a multiday cruise on the Guntu, an exclusive small ship that sails among the forested islands and fishing villages of this calm waterway.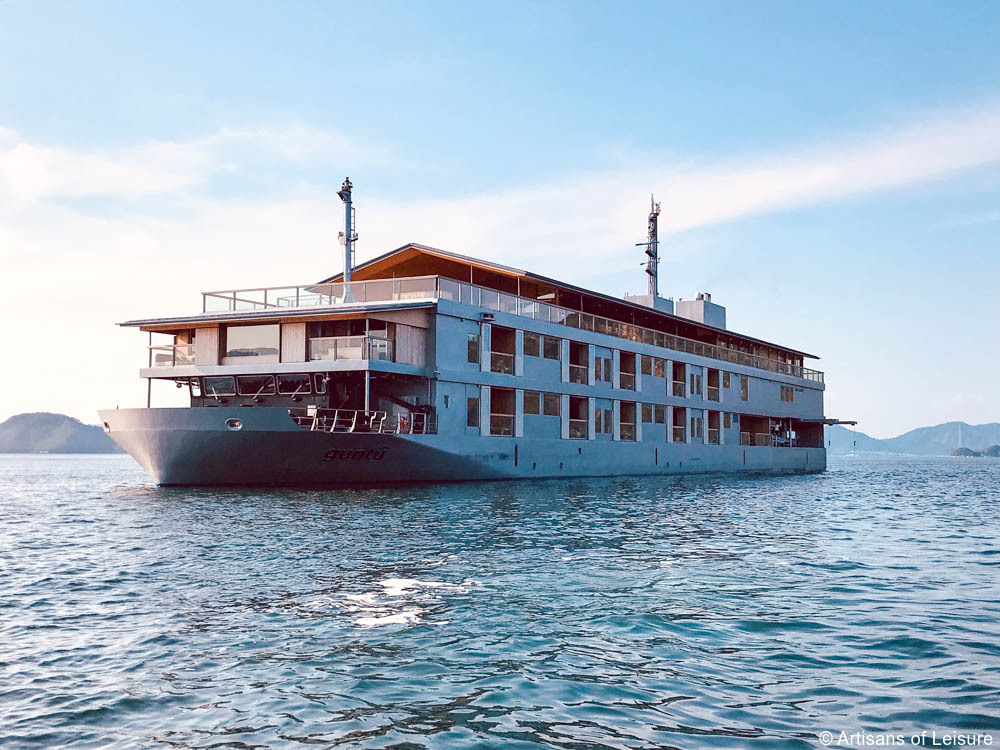 Conceived as an exquisite floating onsen ryokan (traditional Japanese hot springs inn), the Guntu offers sophisticated Japanese style, gourmet cuisine and a luxurious spa.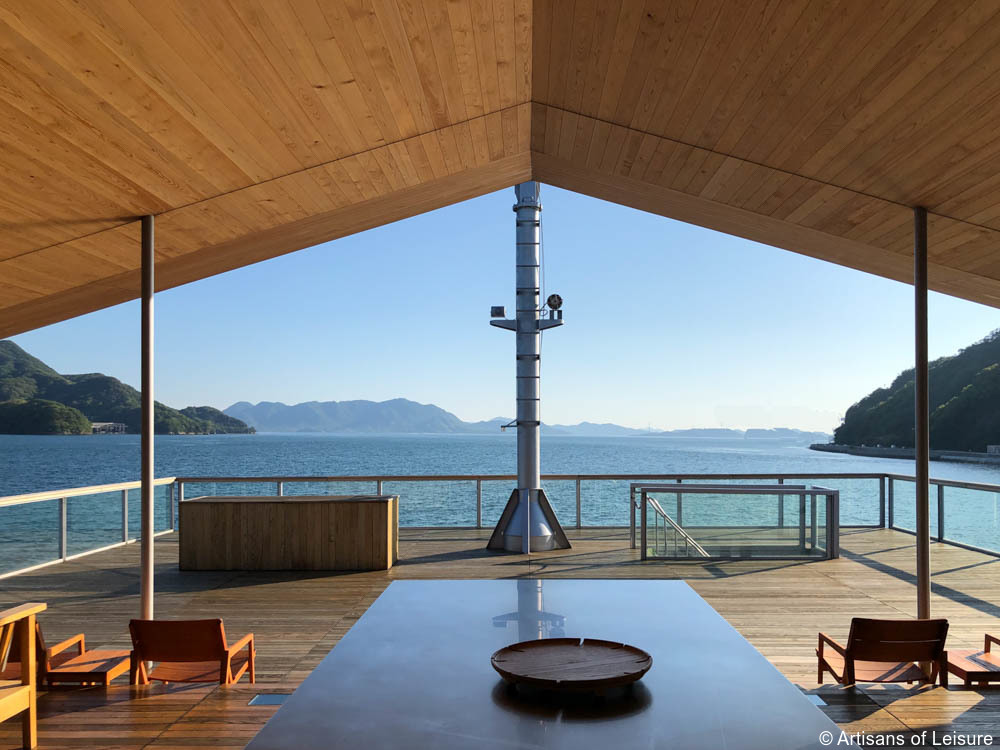 Ship architect Yasushi Horibe's elegant, minimalist design emphasizes natural wood surfaces and traditional Japanese design elements that connect the indoor and outdoor, such as large windows opening onto private terraces and a public engawa (veranda) where passengers can relax and take in the slowly passing views while enjoying a drink or snack.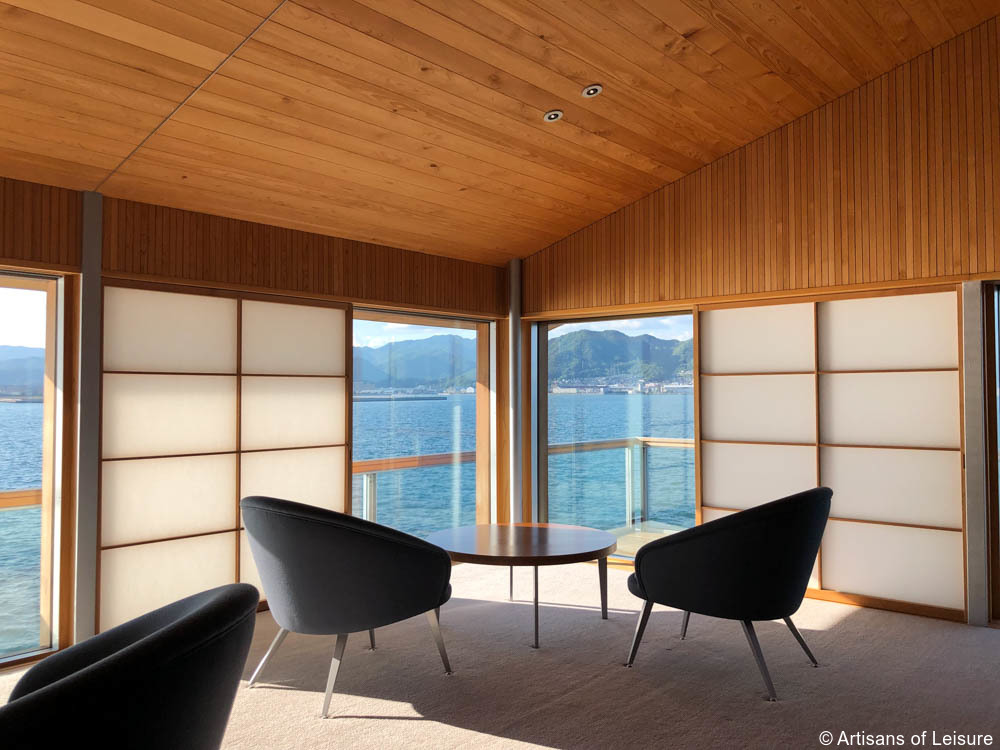 Tranquility envelopes you from the moment you step on board the Guntu in soothing spaces such as a lounge with translucent shoji doors…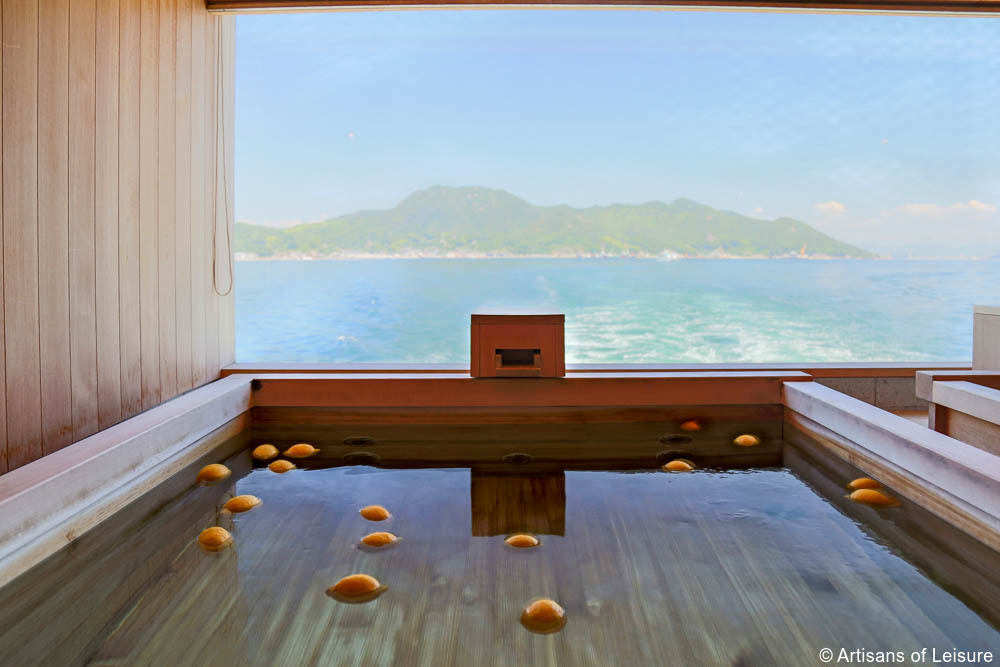 …and an onsen (hot spring bath) with floating lemons and shifting sea views. Other facilities include spa treatment rooms, a gym, a lounge and a sauna.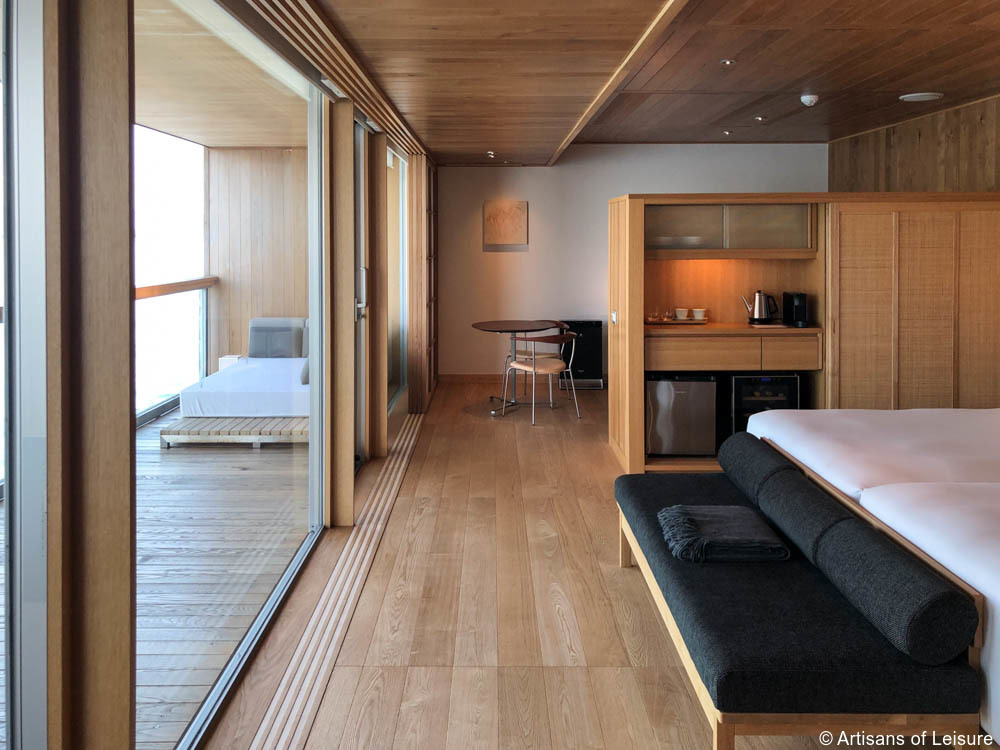 All 19 cabins on the Guntu are spacious wood-paneled suites with exquisite details and amenities, including traditional yukata robes…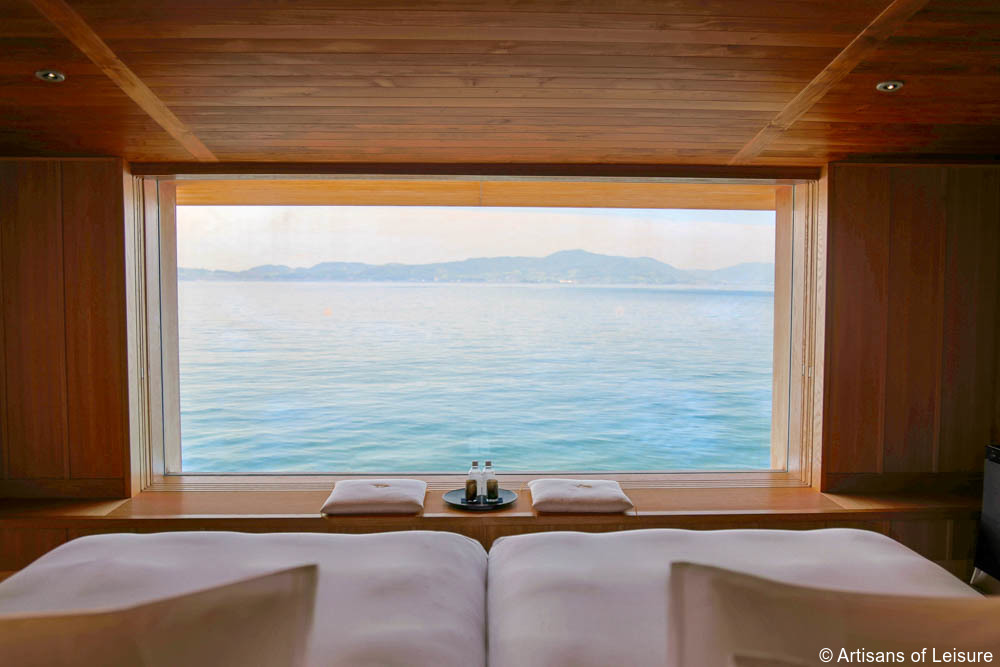 …large windows with beautiful sea views, a glassed-in bathroom, a separate sitting area stocked with books…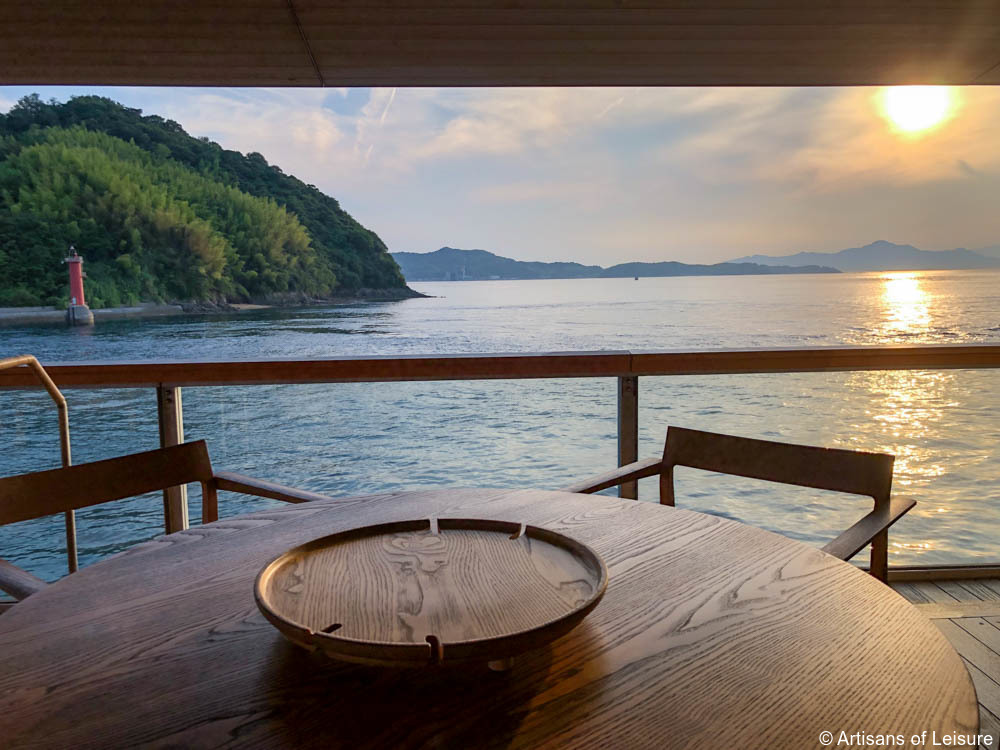 …and a private terrace overlooking the water.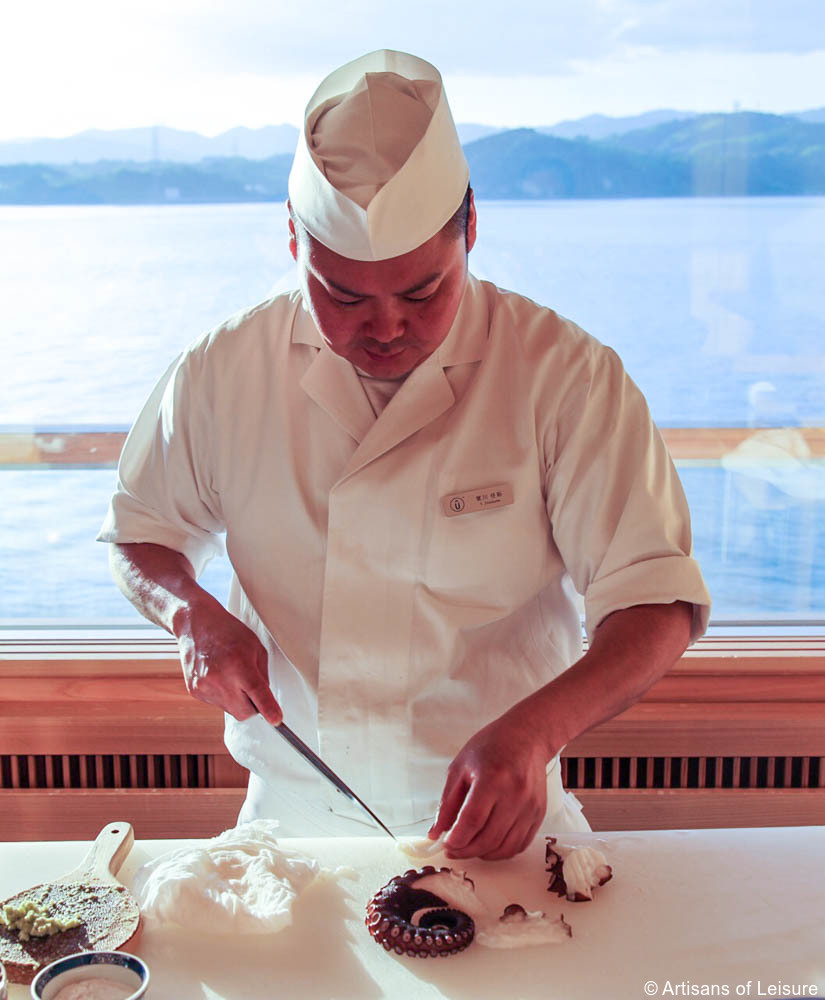 The gourmet cuisine on board the Guntu includes menu highlights such as wagyu steak so tender it can be cut with chopsticks, sushi based on fish fresh from the Seto Inland Sea and lobster bisque featuring the celebrated Ise-ebi lobster. The Japanese and Japanese-Western menus are complemented by a carefully selected list of Japanese sakes and international wines, as well as a full bar.
Guests on the Guntu also have the opportunity to participate in a tea ceremony and watch a master confectioner create wagashi (traditional treats) on board.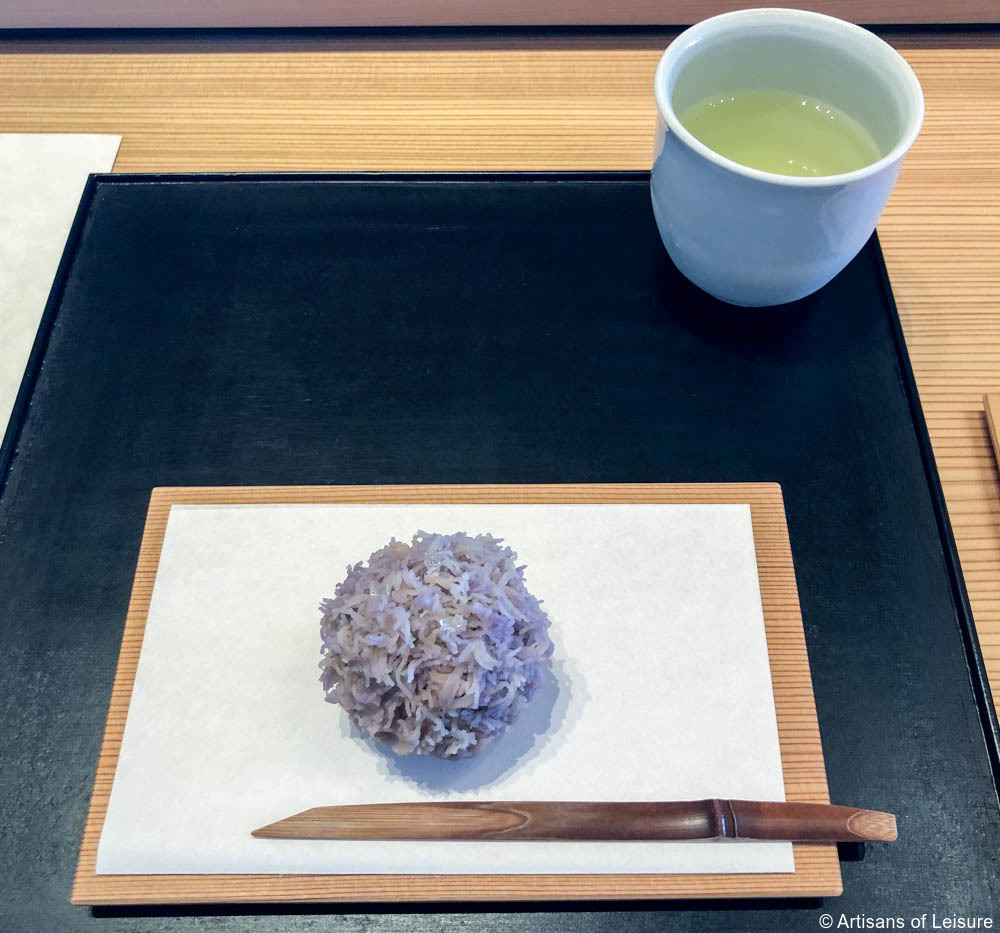 We like to combine a two- or three-night cruise on the Guntu with private touring of other highlights in the Setouchi region, such as Naoshima…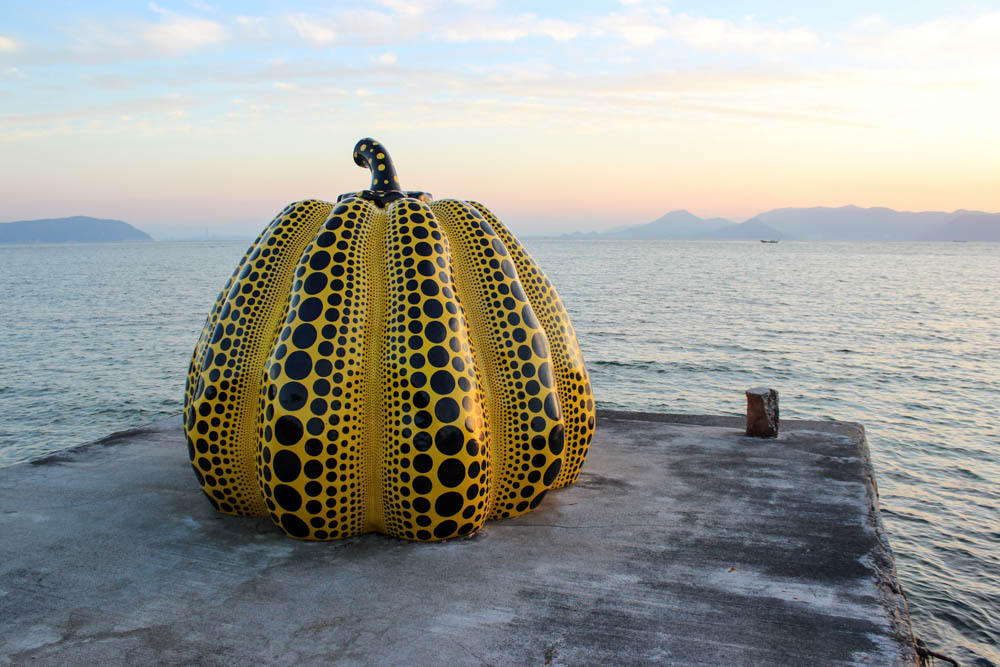 …an island renowned for its contemporary art installations…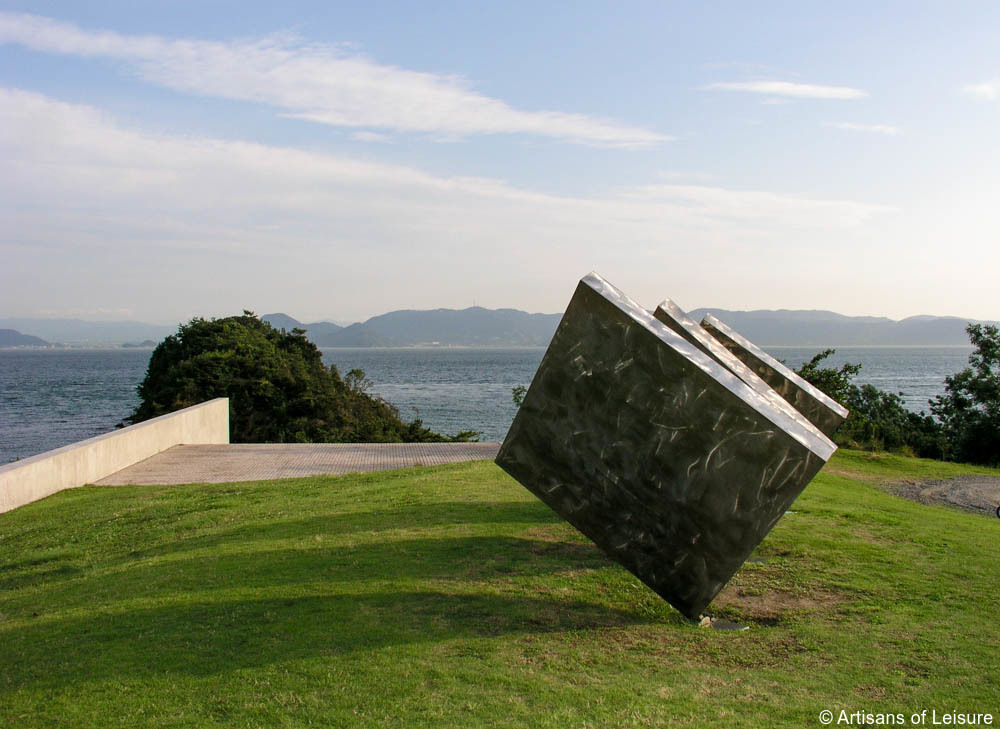 …and the Tadao Ando-designed Benesse Art Site, a celebrated museum and hotel.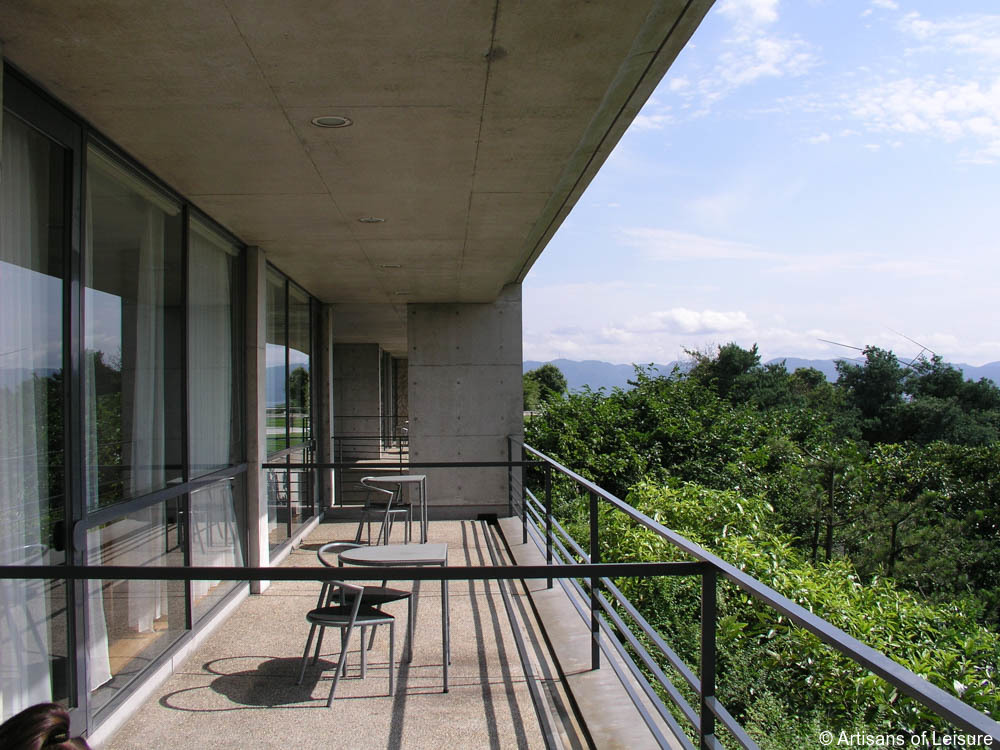 Hiroshima, a city with a complex but compelling history…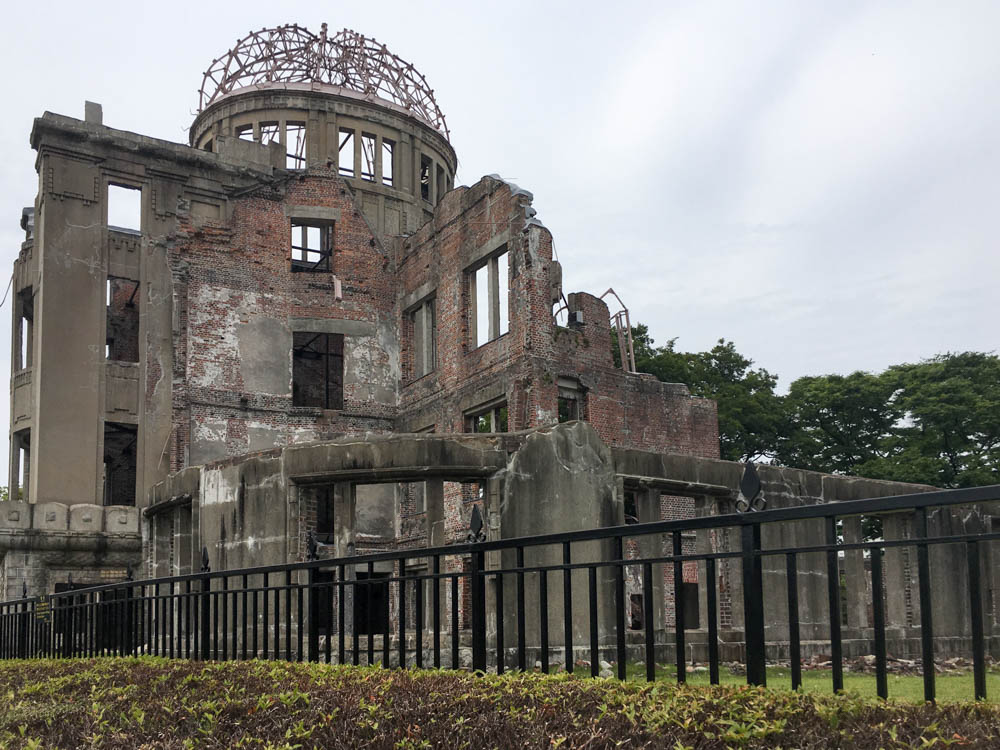 …is also located in this region.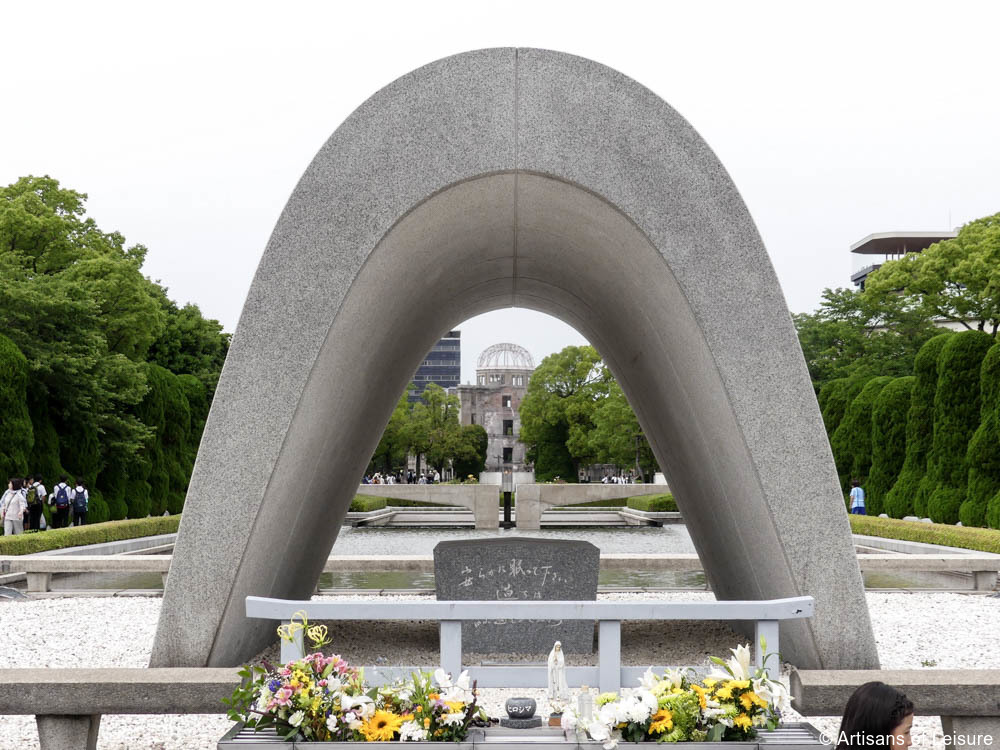 Nearby is Miyajima, a sacred island famous for the Itsukushima Shrine…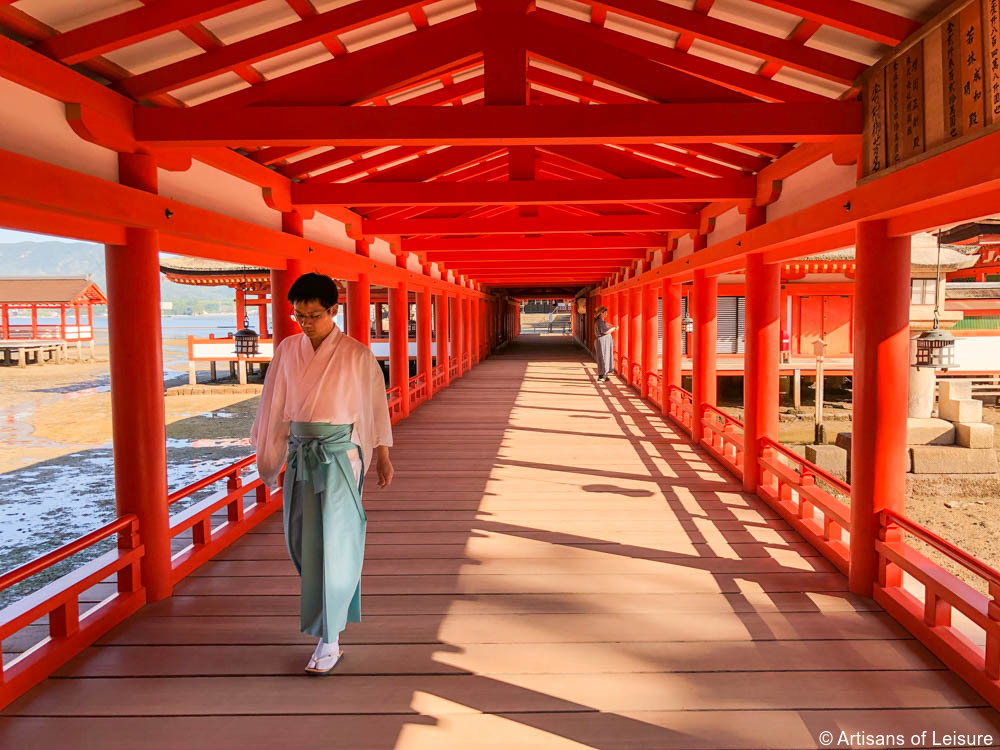 …and its beautiful floating torii gate, a UNESCO World Heritage Site.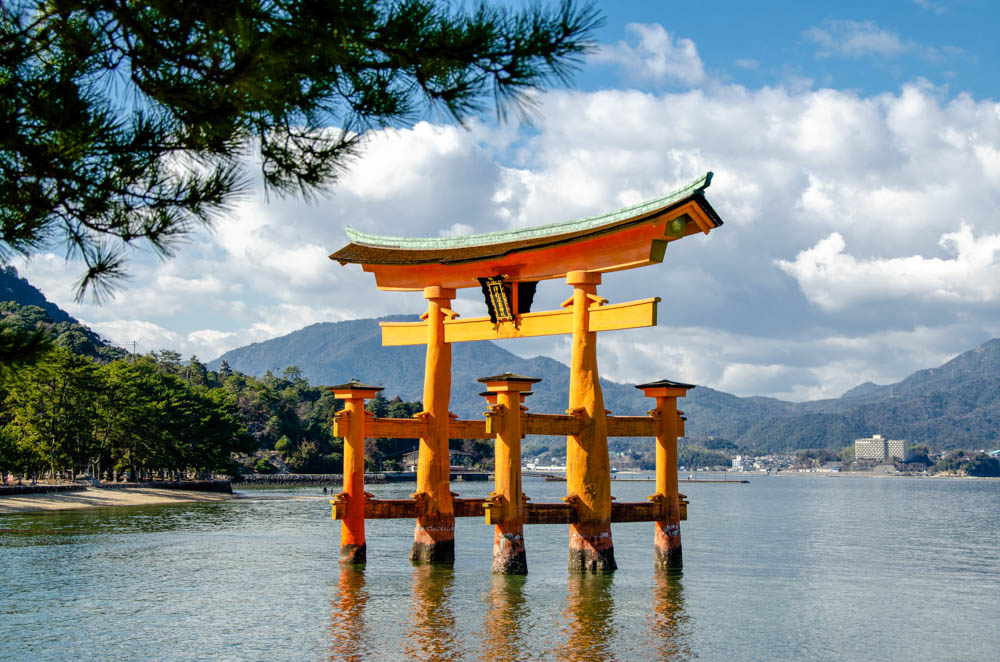 The ancient vermilion shrine and torii gate are among the most revered sites in Japan.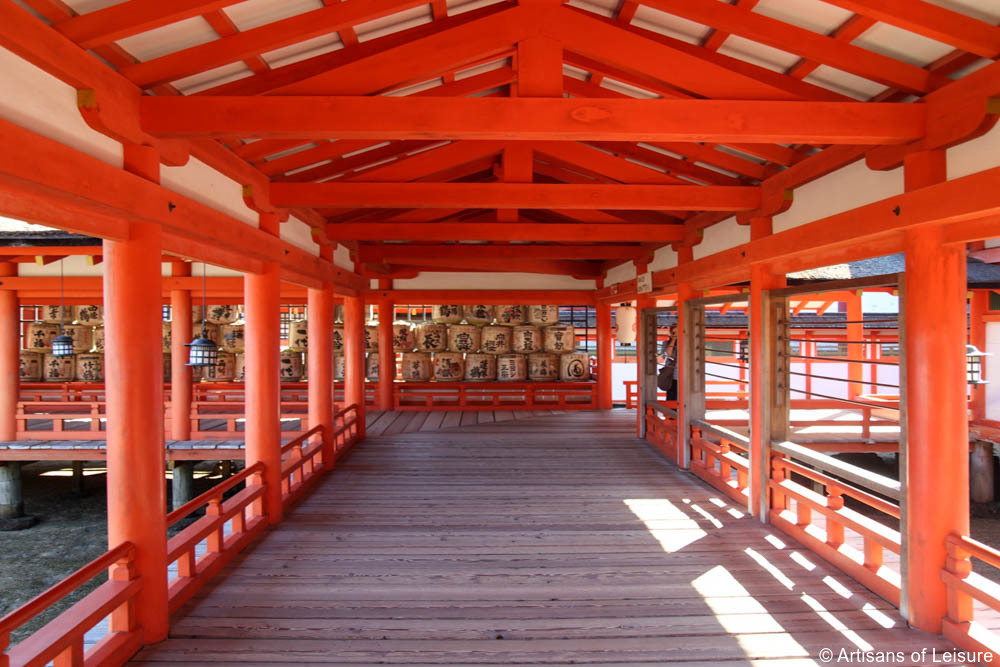 The atmospheric town of Miyajima has beautifully preserved historic architecture…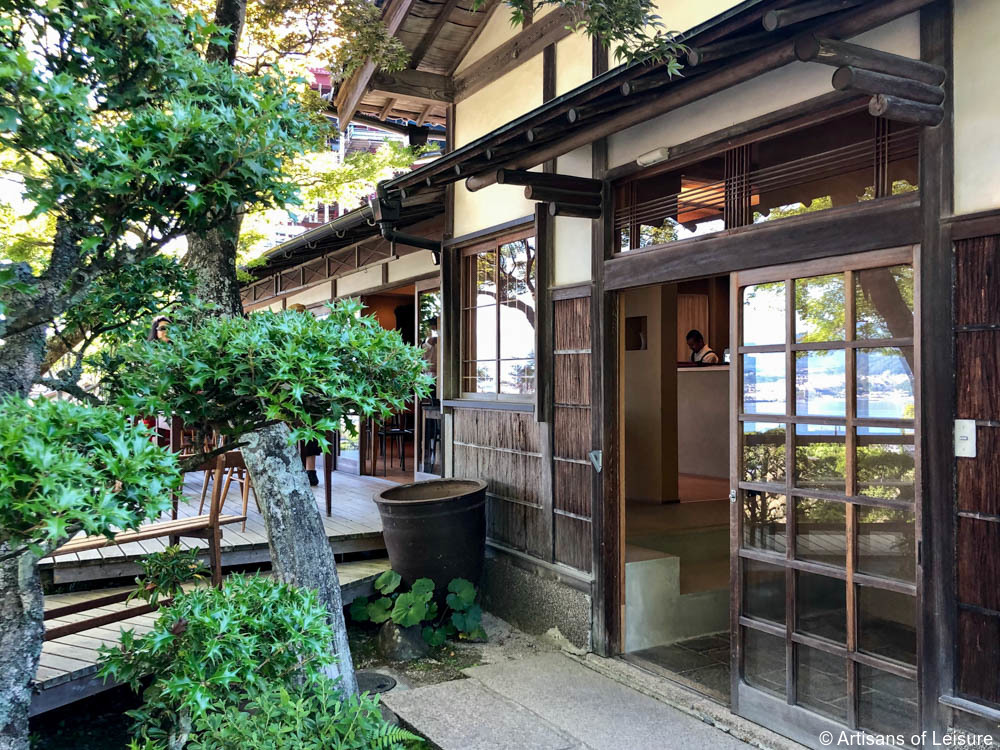 …and charming shops and cafes in Edo-era buildings…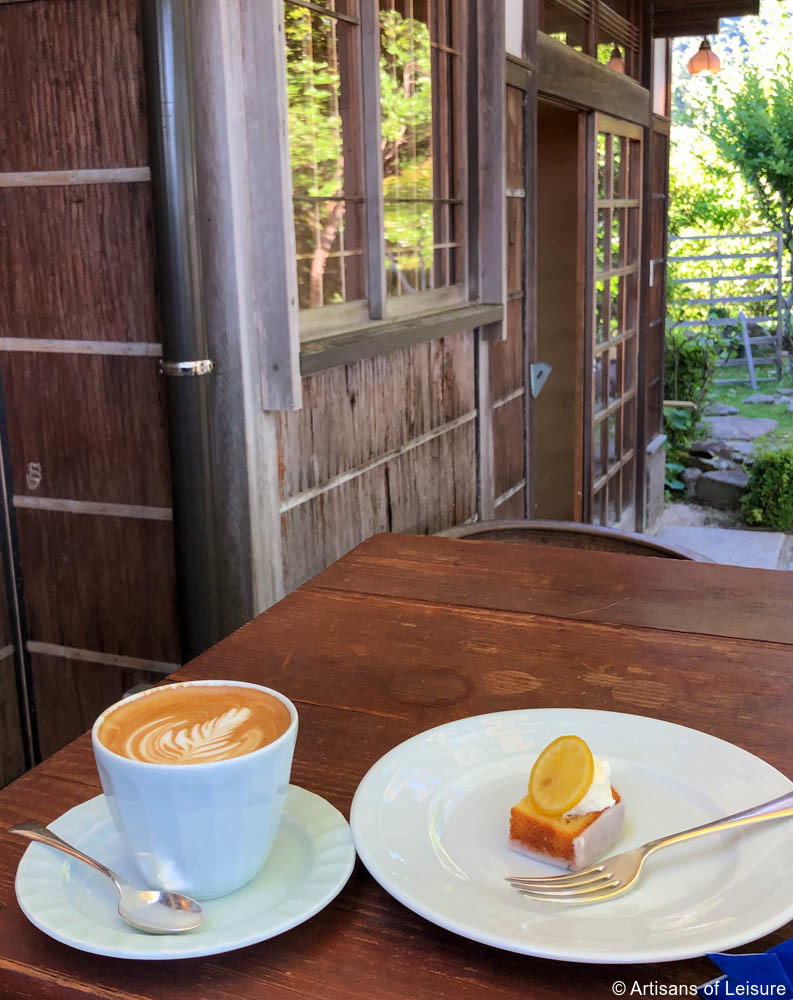 The sacred deer roaming the streets of Miyajima add to the otherworldly atmosphere.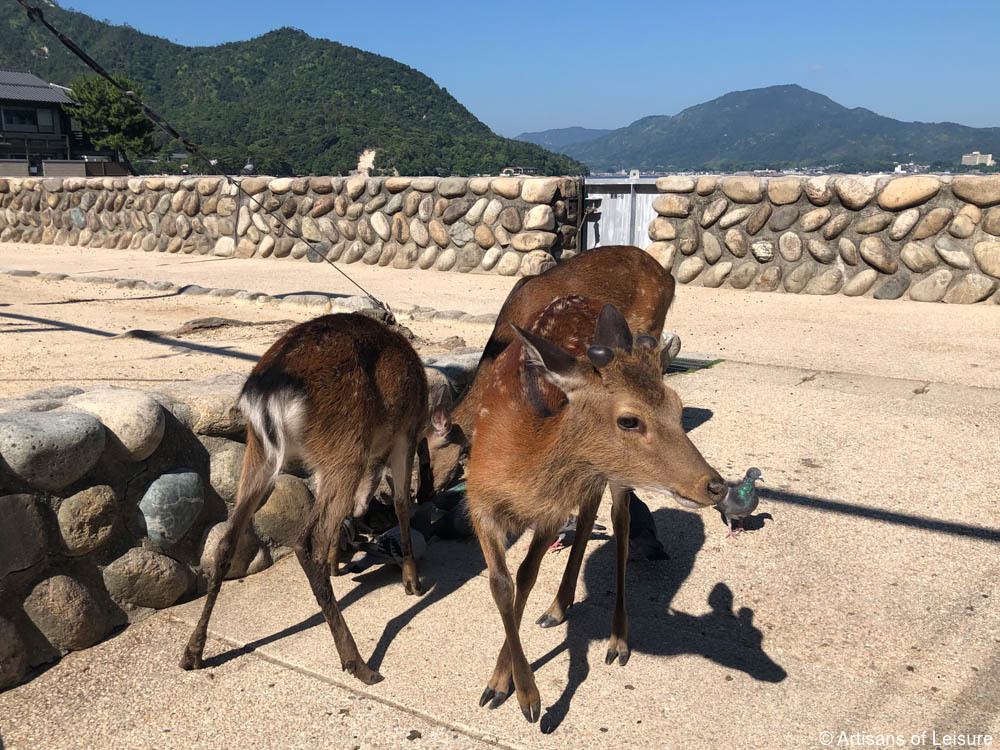 Protected under Japanese law, they are not shy about approaching travelers for treats.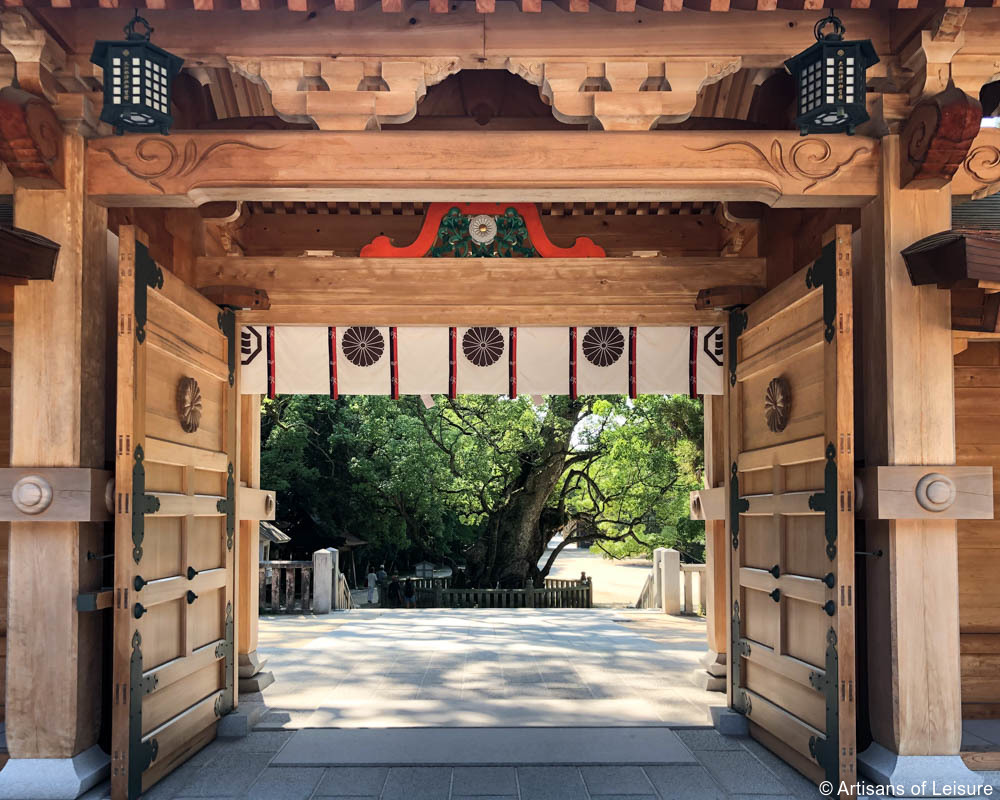 The Oyamazumi Shrine on the island of Omishima is another impressive sacred, historic site.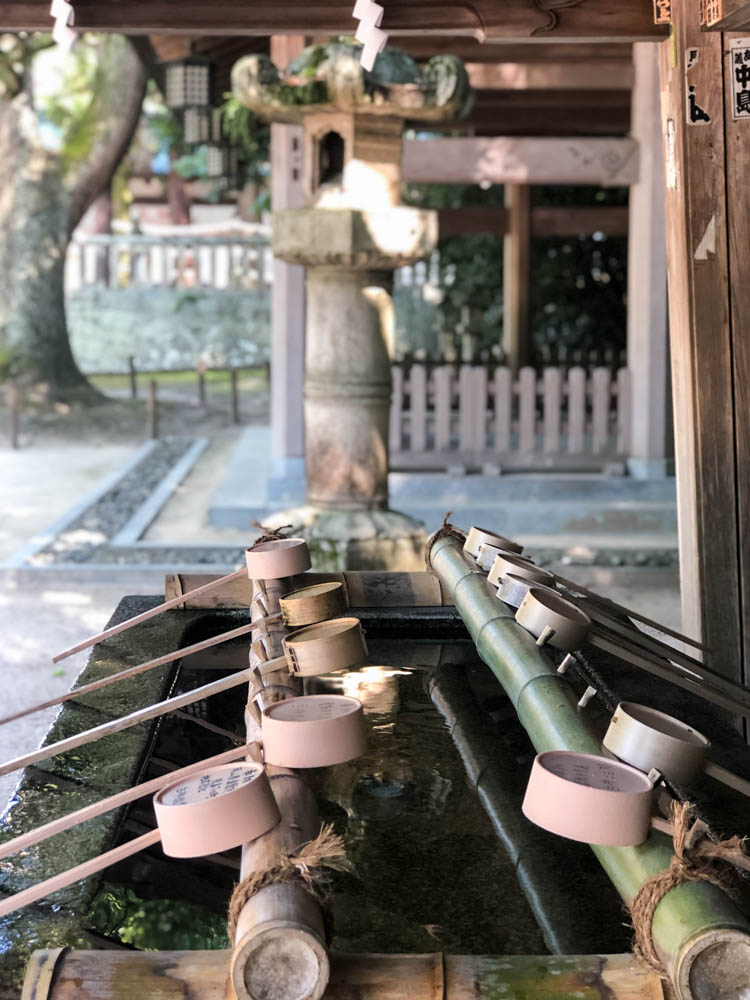 We can arrange for travelers to attend a private blessing ceremony with a Shinto priest, if desired.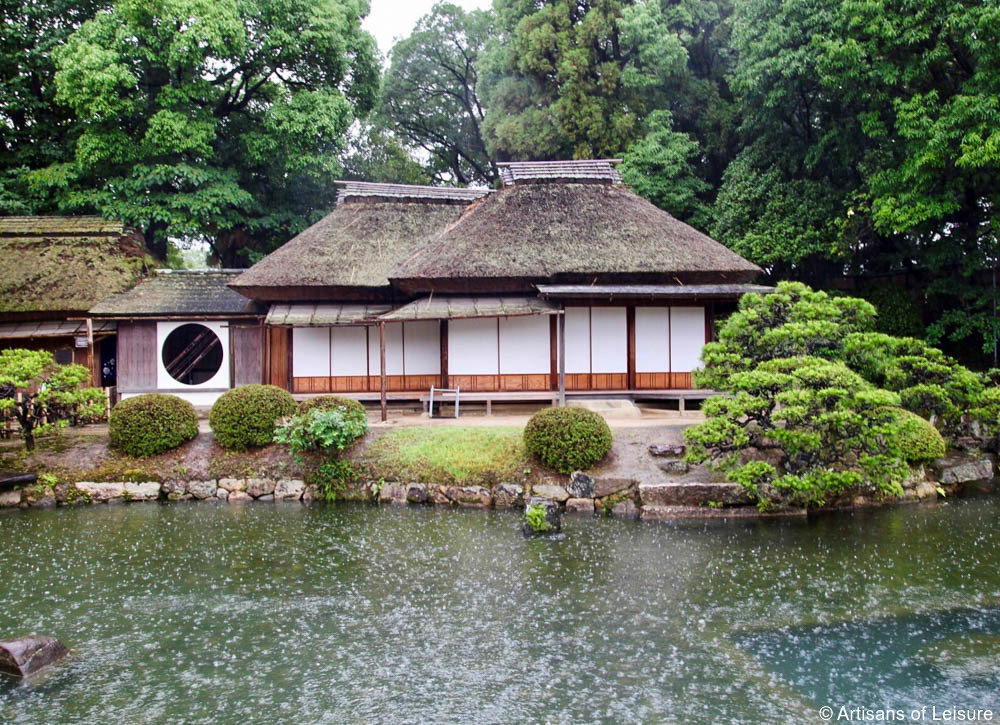 We also arrange excursions to beautiful Korakuen Garden in the city of Okayama.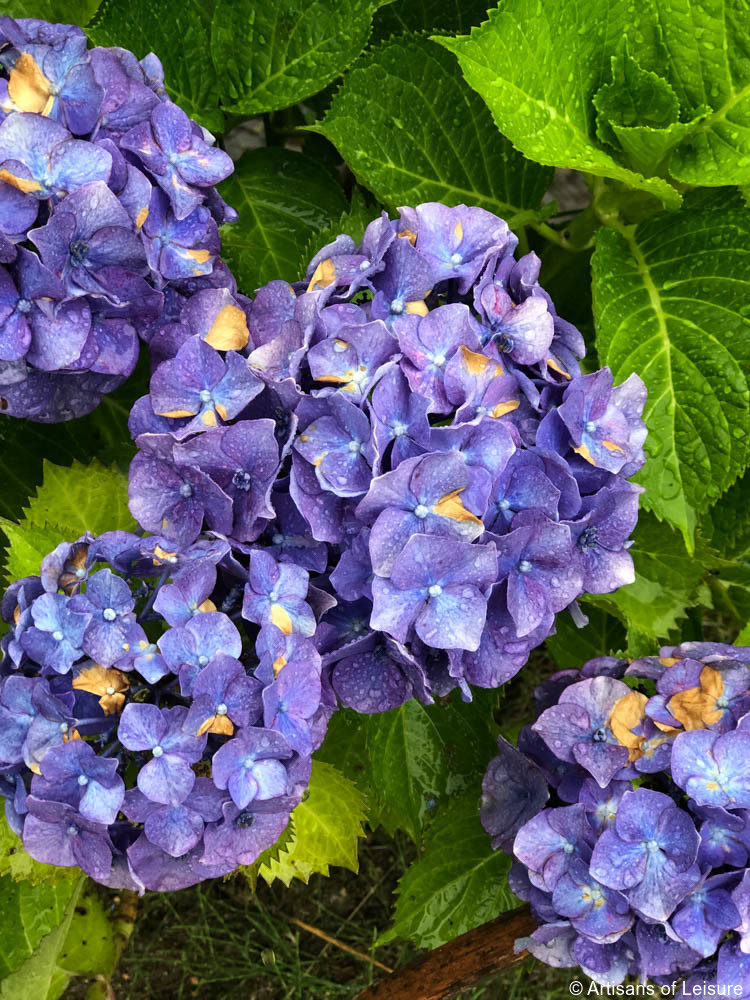 Korakuen is one of Japan's most beloved gardens. It features expansive lawns with streams, ponds, a crane aviary, a tea plantation, a tea house, a Noh theater and Okayama Castle.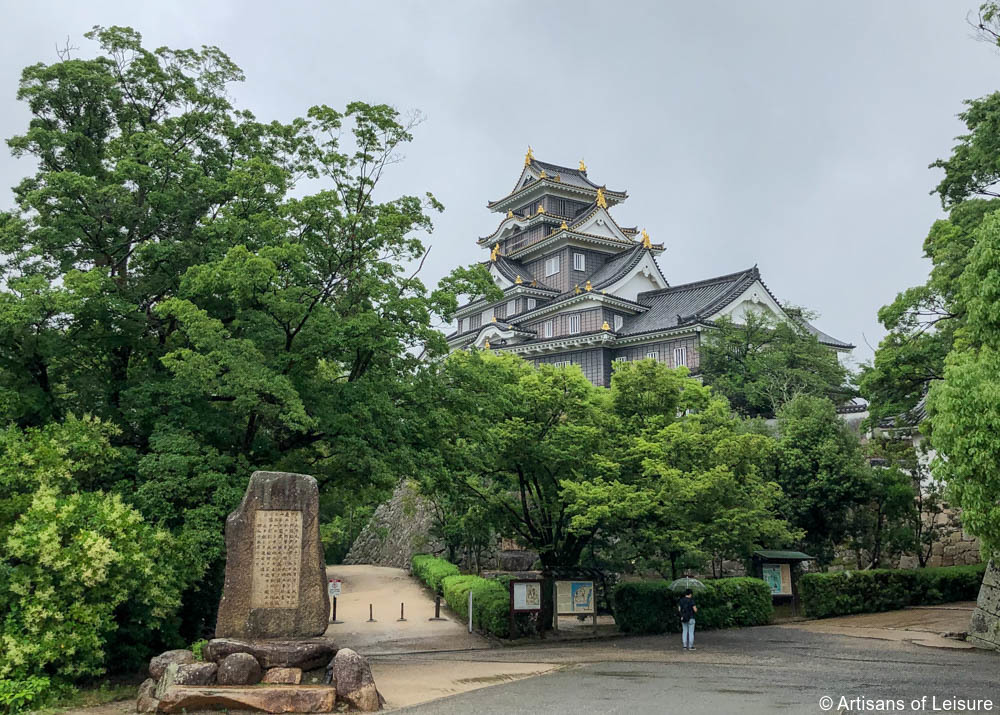 Another highlight of the region is Kurashiki…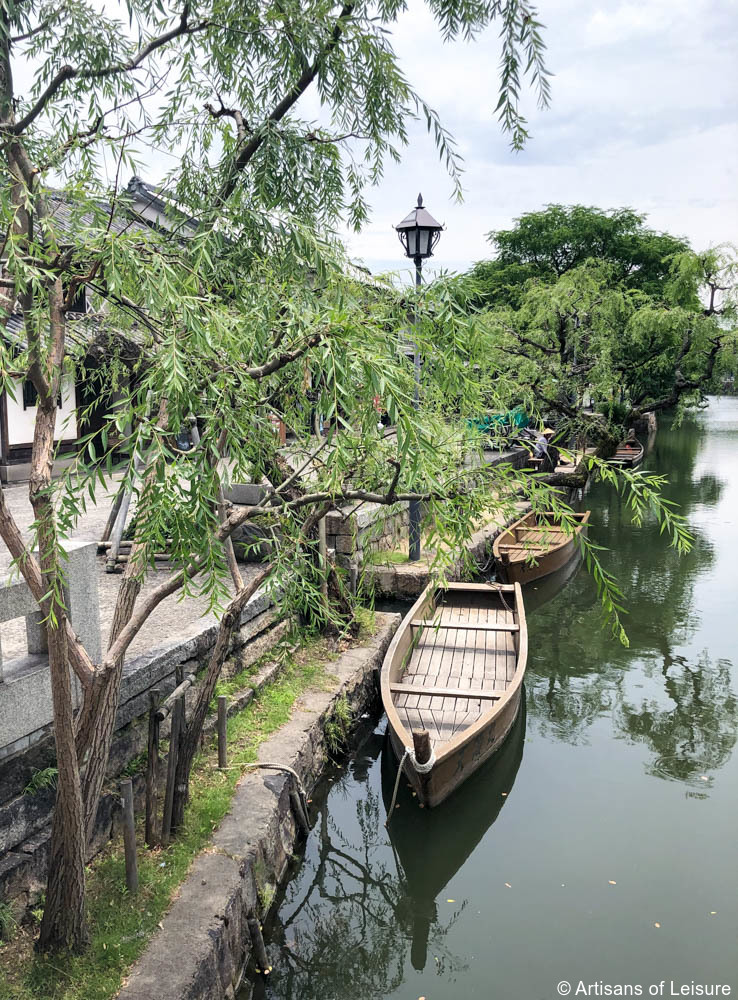 …a picturesque town of traditional architecture along willow-draped canals.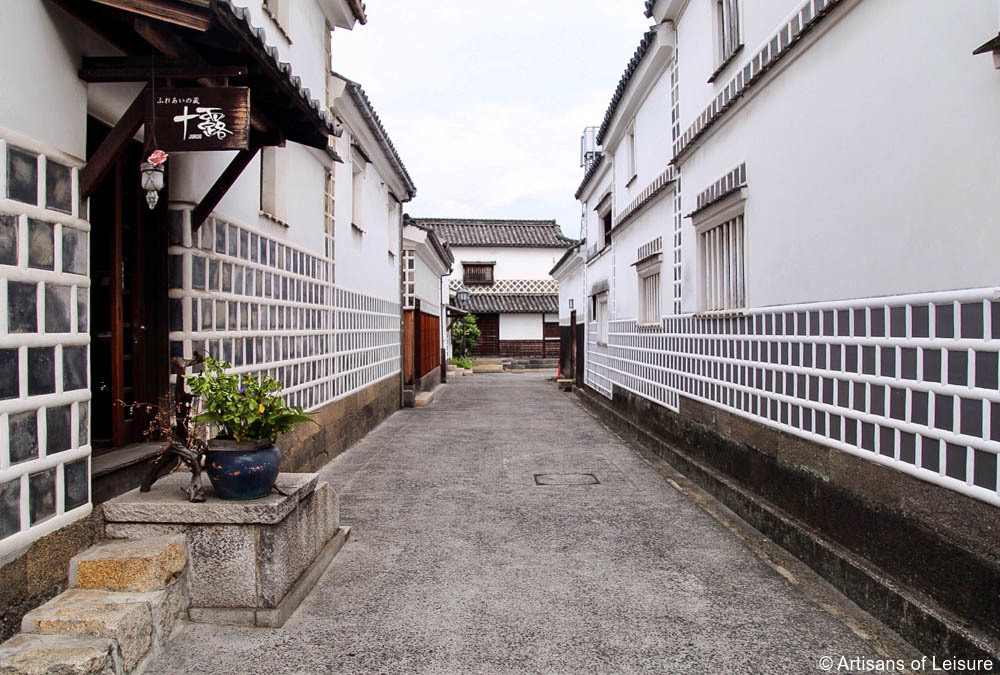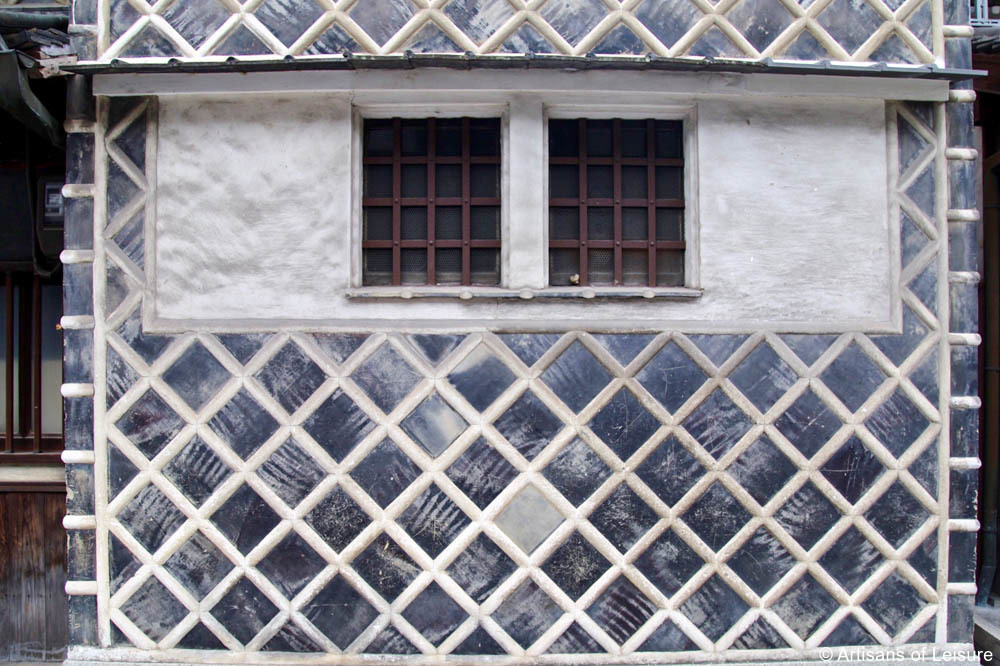 Kurashiki is filled with food and craft shops…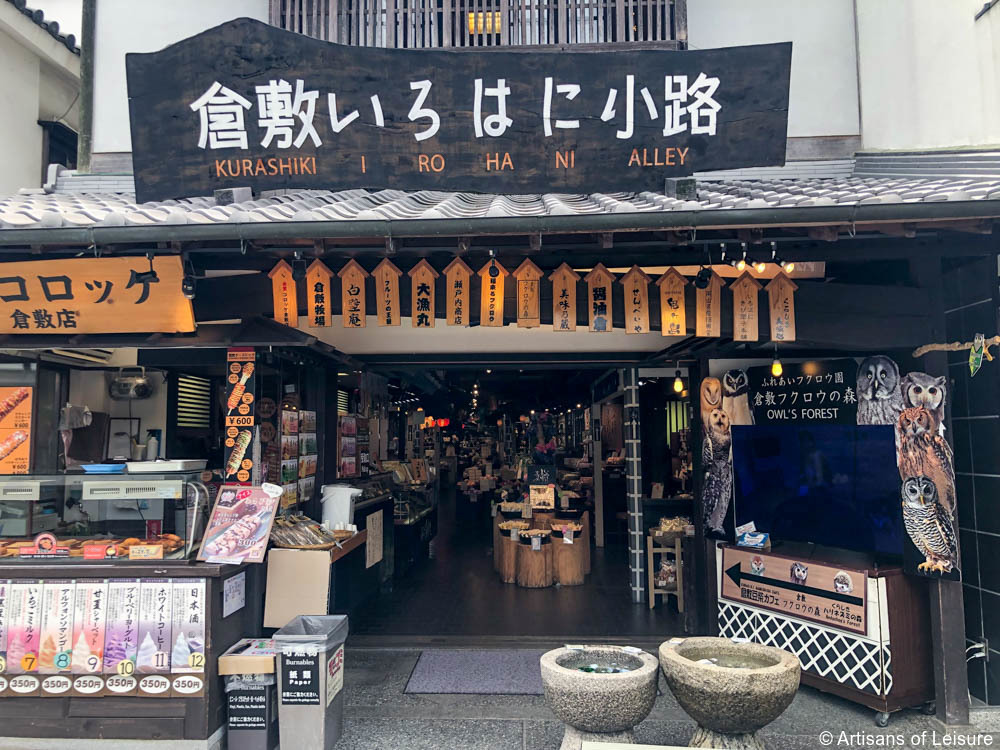 …folk art shops…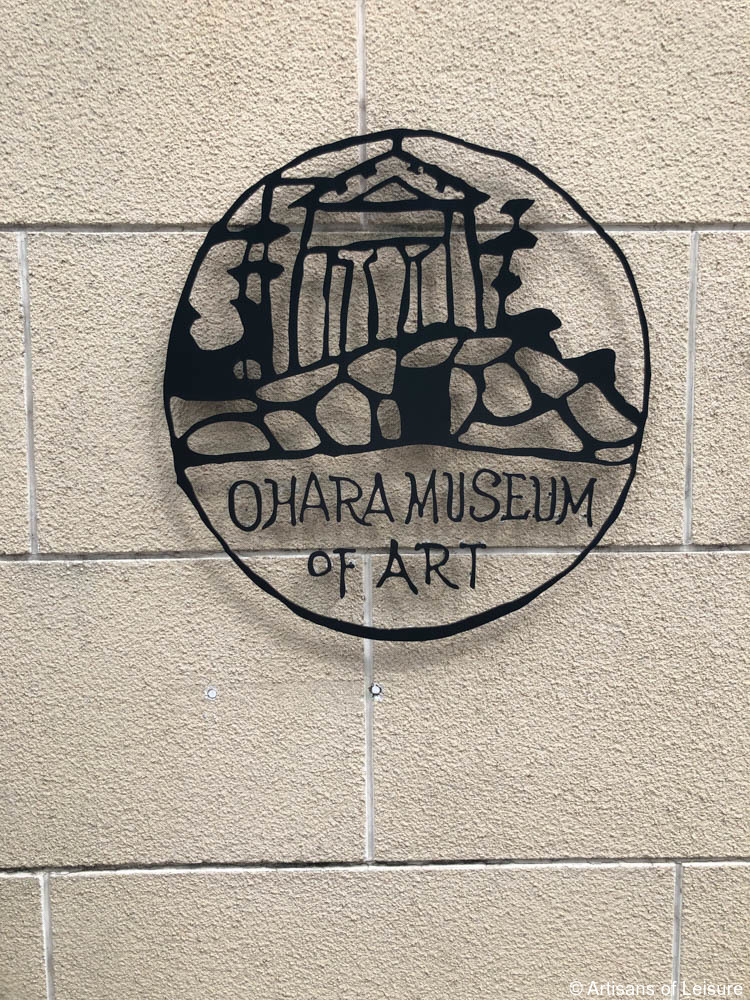 …and impressive museums.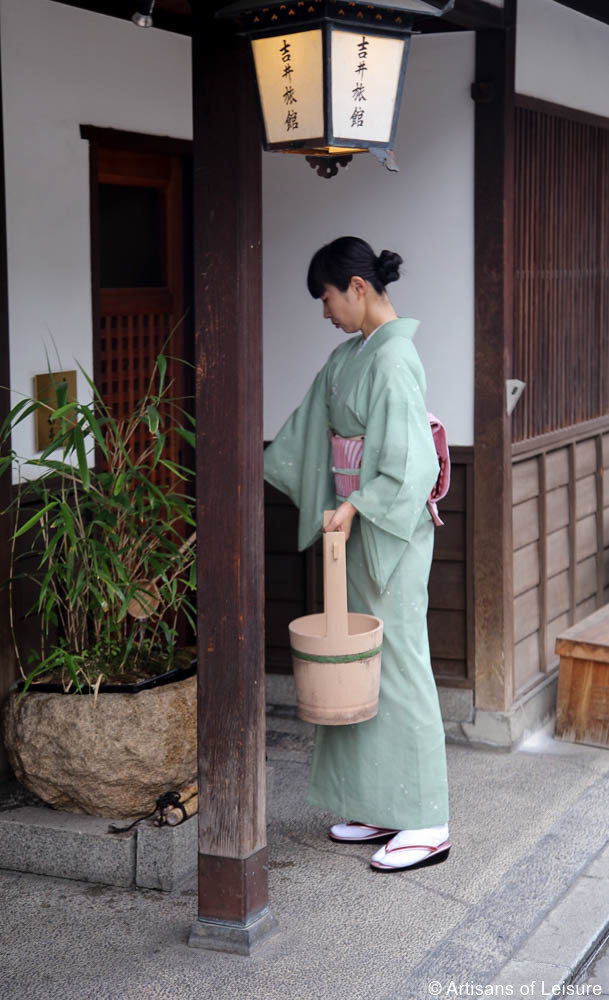 Kurashiki is a wonderful place to observe quiet moments of daily life.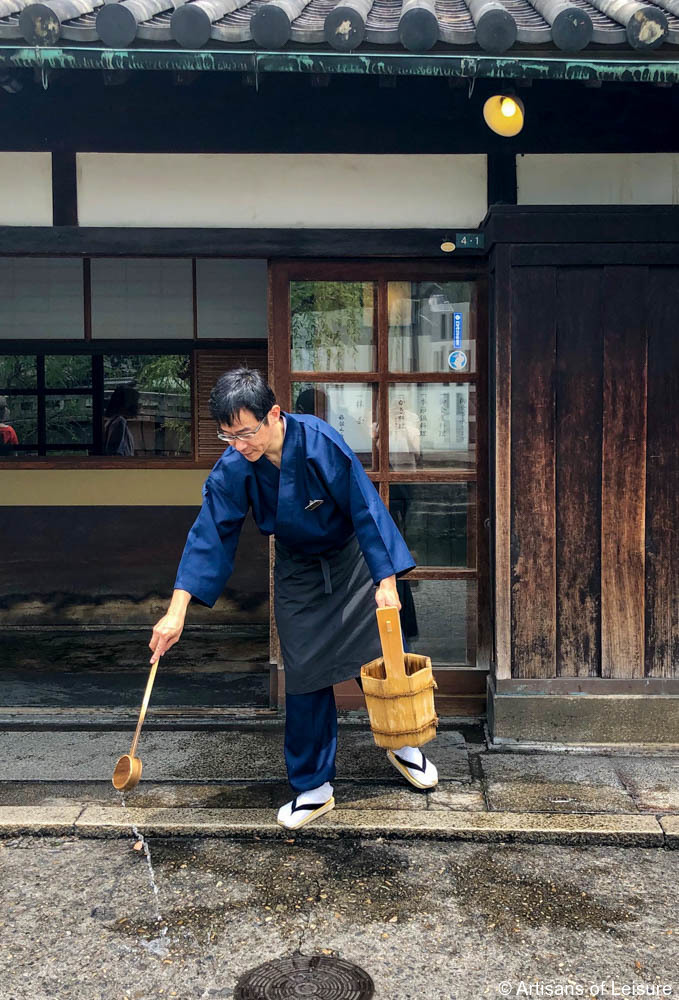 We arrange activities such as visits to private homes…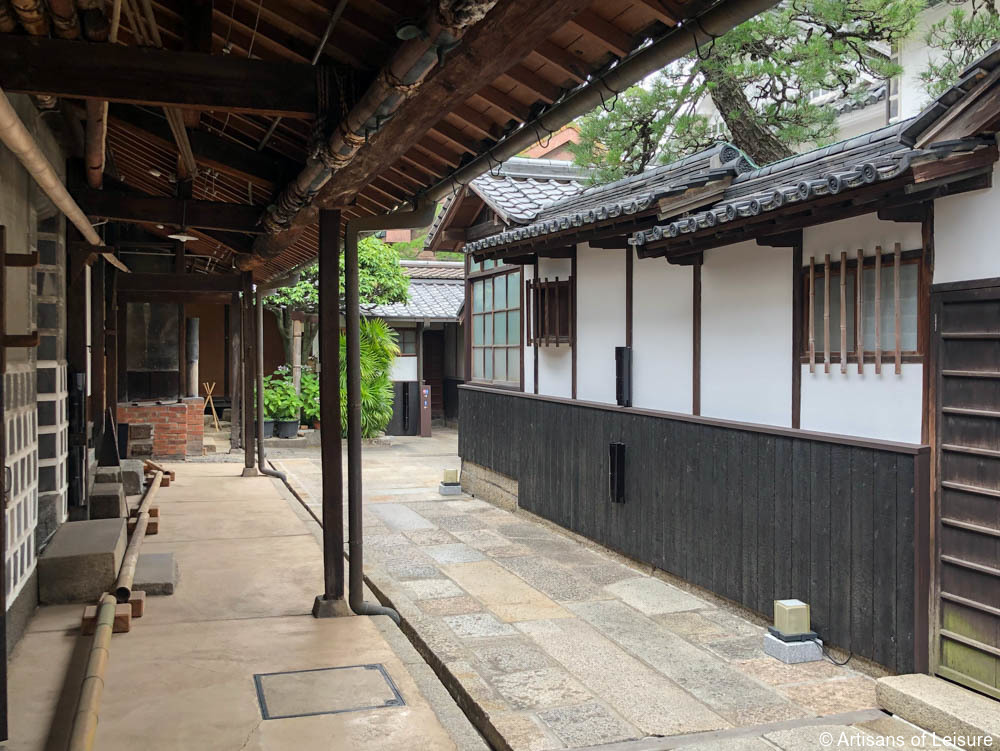 …and gardens…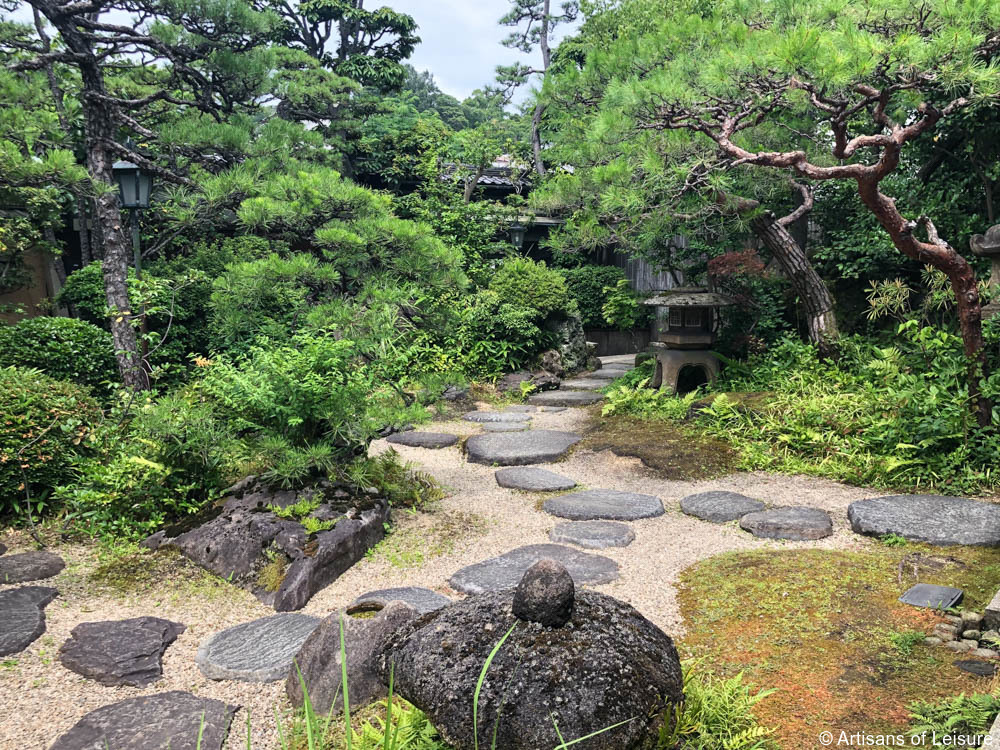 …and other cultural activities and experiences.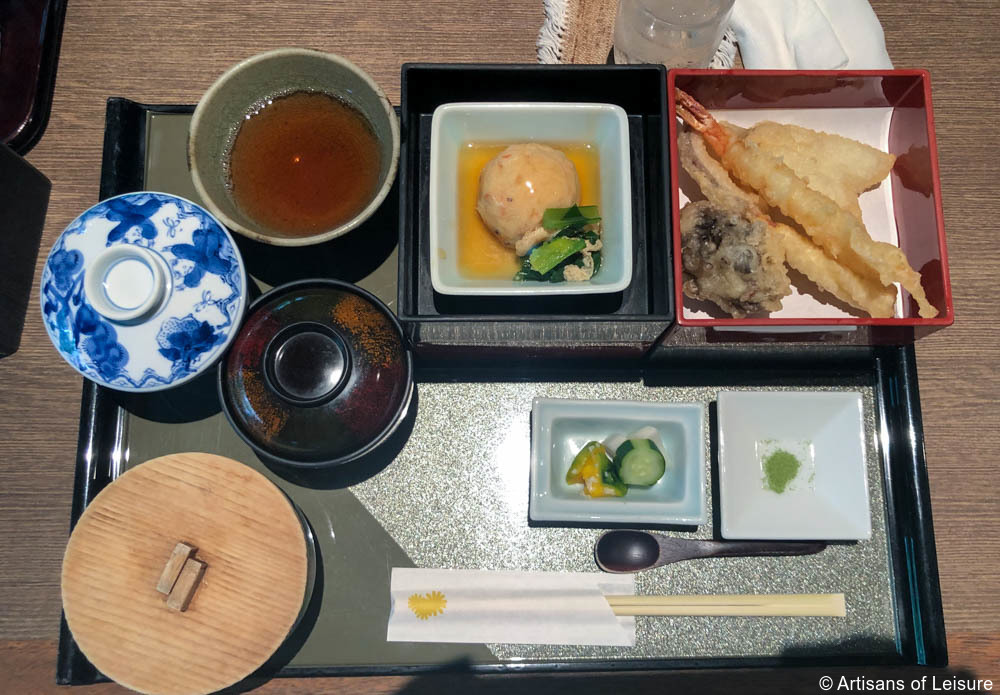 Exploring the quiet streets lined with upscale shops and restaurants feels like stepping back in time.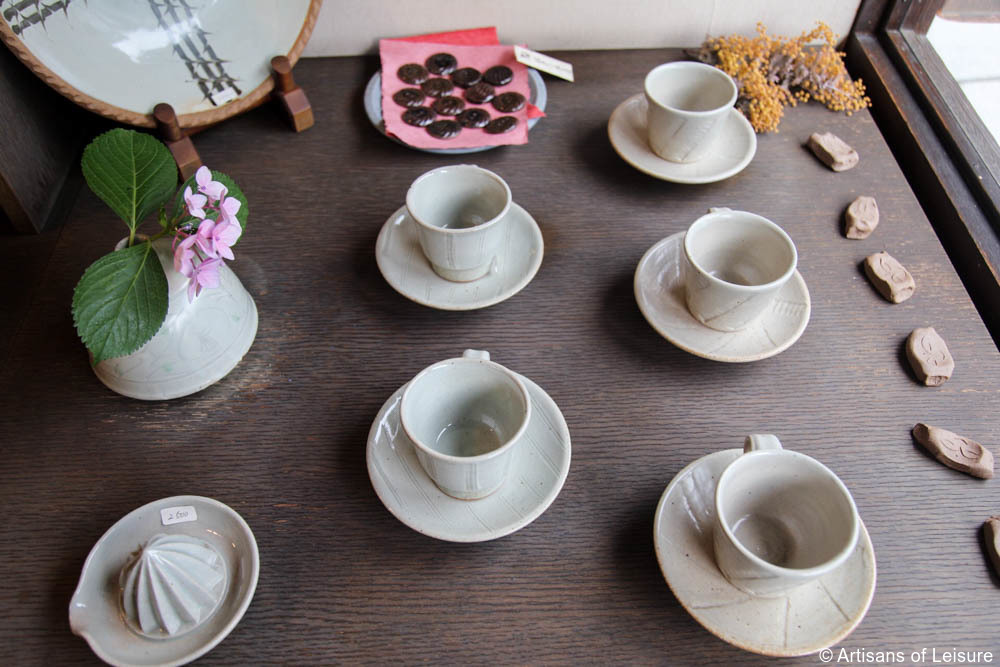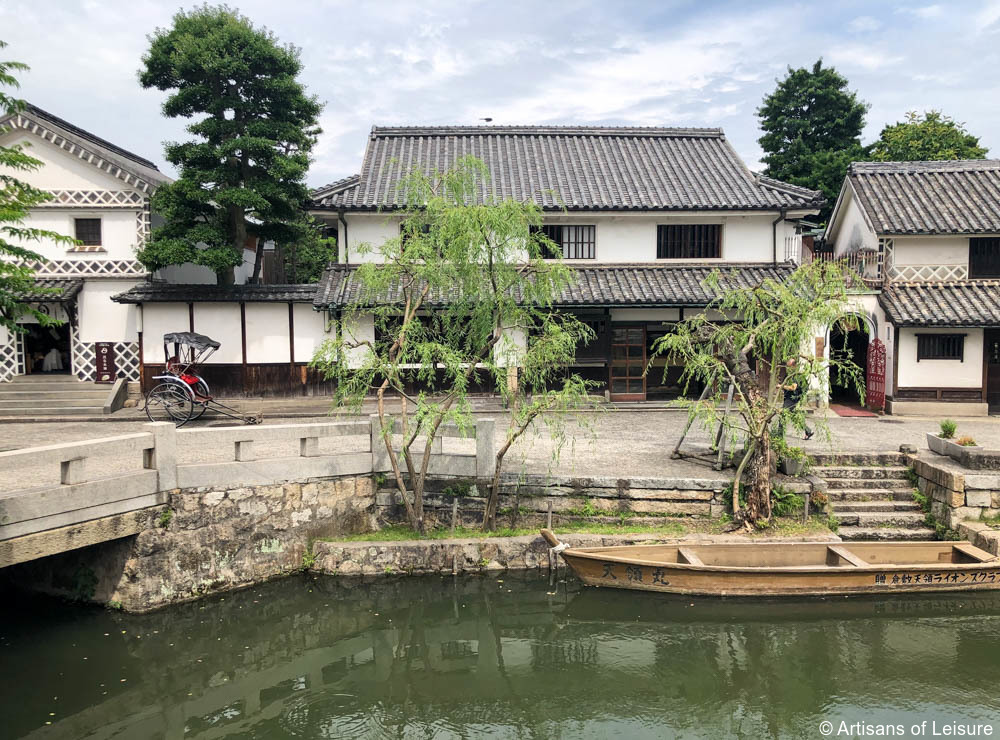 The tranquility, history and art of the Inland Sea complement touring in other popular destinations such as Tokyo and Kyoto.
The Guntu cruise and the Setouchi region are featured in our The Best of the Inland Sea & Beyond tour. We can also incorporate cruises on the Guntu into any of our other private Japan tours.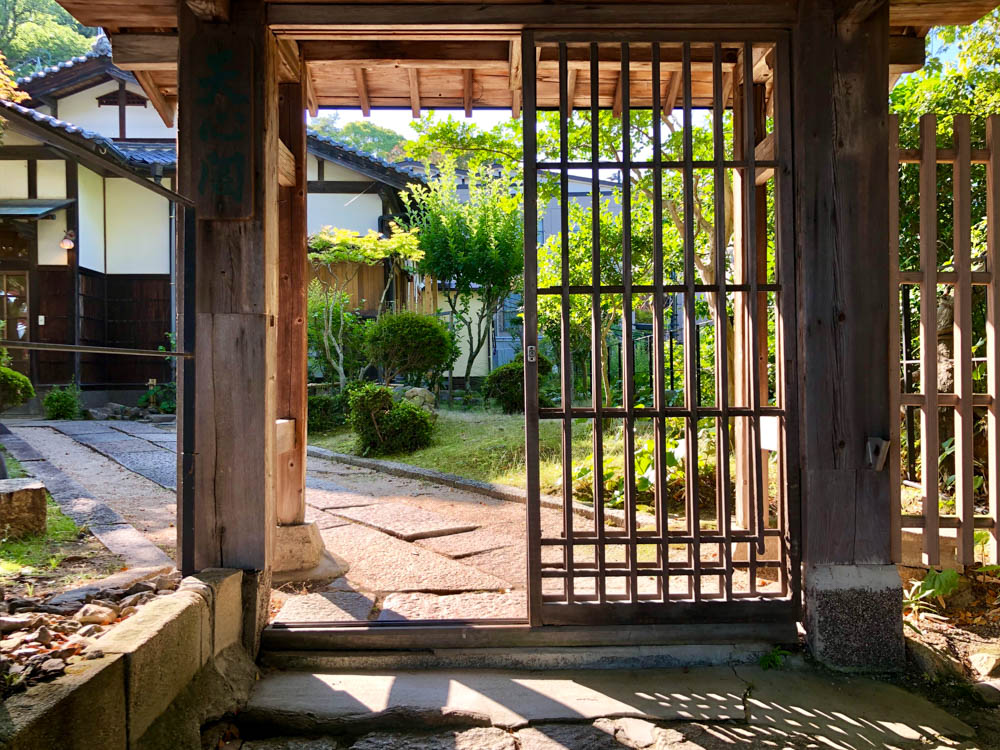 Contact one of our Japan travel experts to begin planning a customized Japan trip based on your interests.
Tags: architecture tours, Benesse, best Japan tours, contemporary art, garden tours, guntu, guntu cruise, Hiroshima, insider Japan, Itsukushima Shrine, Japan art tours, Japan experts, Japan travel experts, Japanese architecture, Japanese culture, Japanese culture tours, Japanese gardens, Japanese ryokans, Korakuen Garden, Kurashiki, luxury cruise, luxury Japan tours, luxury ryokans, luxury spas, Miyajima, Naoshima, Okayama, onsen, Seto Inland Sea, Setouchi, tea ceremony, Tokyo, torii gate, UNESCO World Heritage