December 29, 2021
Stay Overnight at a Temple Lodge on Mount Koya, Japan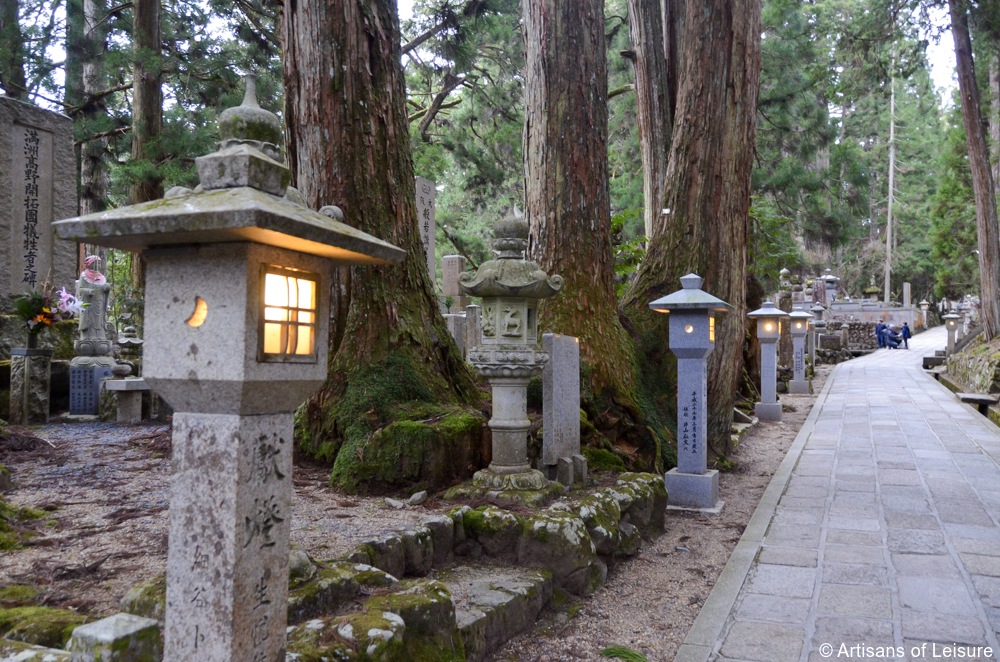 Koyasan (Mount Koya) is a spectacular Buddhist pilgrimage site with more than 100 temples and a beautiful forest cemetery atop a sacred mountain in Japan. For a wonderfully immersive cultural experience, we arrange for travelers on our private Japan tours to spend the night in a private room at one of the best temple lodges at Koyasan.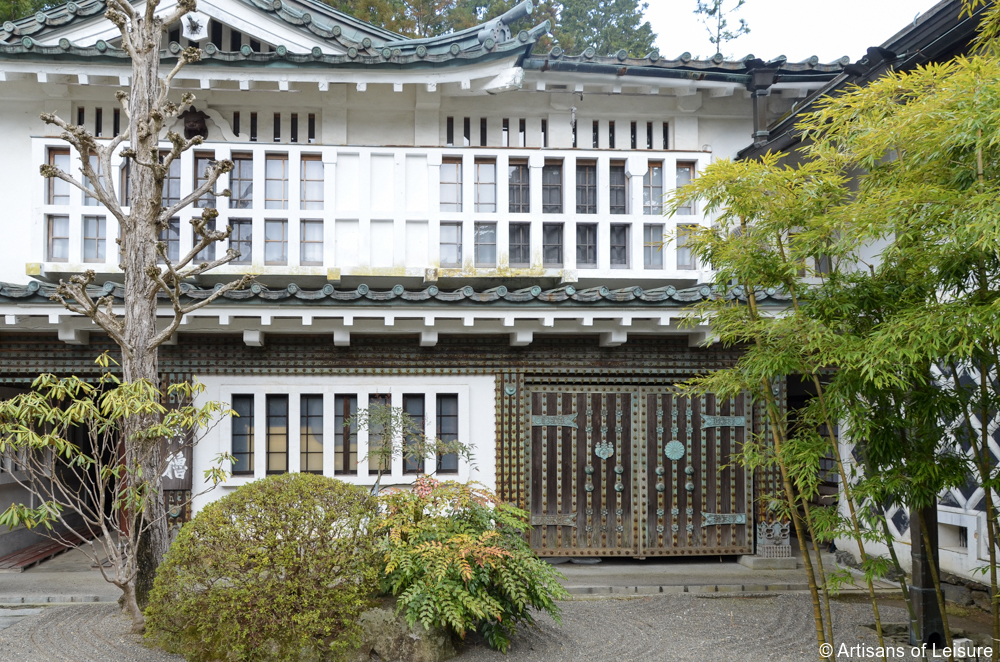 During their stay, our travelers can enjoy private touring of the most important temples and the ancient cemetery. They can also participate in unique activities such as Buddhist morning chanting and dining on vegetarian temple cuisine. It's a fascinating way to delve into Japanese history and culture through the lens of Buddhist traditions.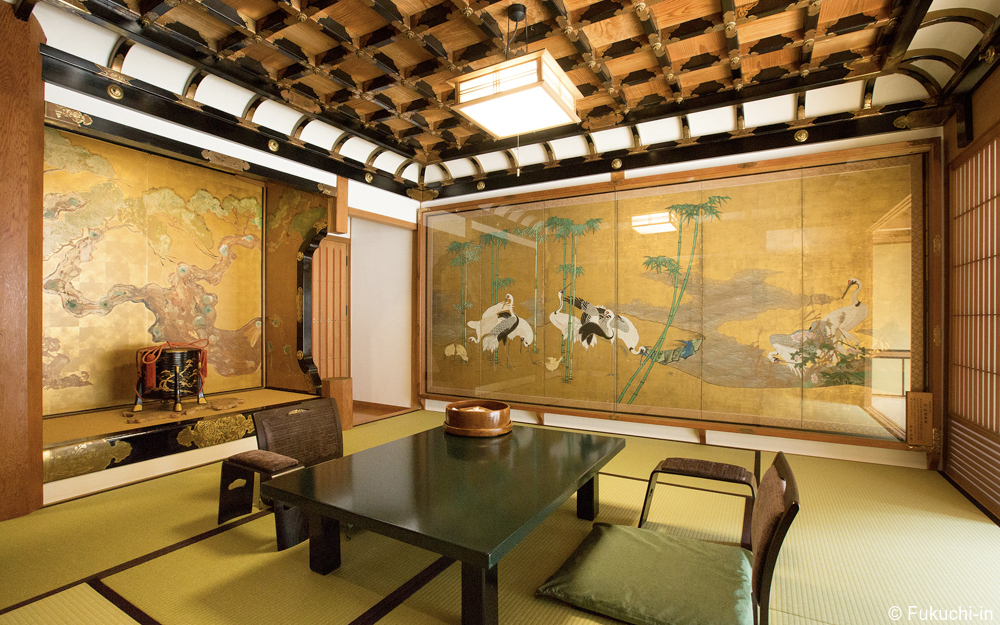 The religious history of Koyasan dates to 816, when the monk Kukai (known posthumously as Kobo Daishi) established the Shingon sect of Esoteric Buddhism here. In the 1,200 years since Kobo Daishi was buried at Koyasan, many of Japan's wealthiest and most powerful families have interred their deceased members near the revered Buddhist figure. They believe that Kobo Daishi isn't dead but merely meditating in anticipation of the arrival of Miroku (also known as Maitreya or the Buddha of the Future).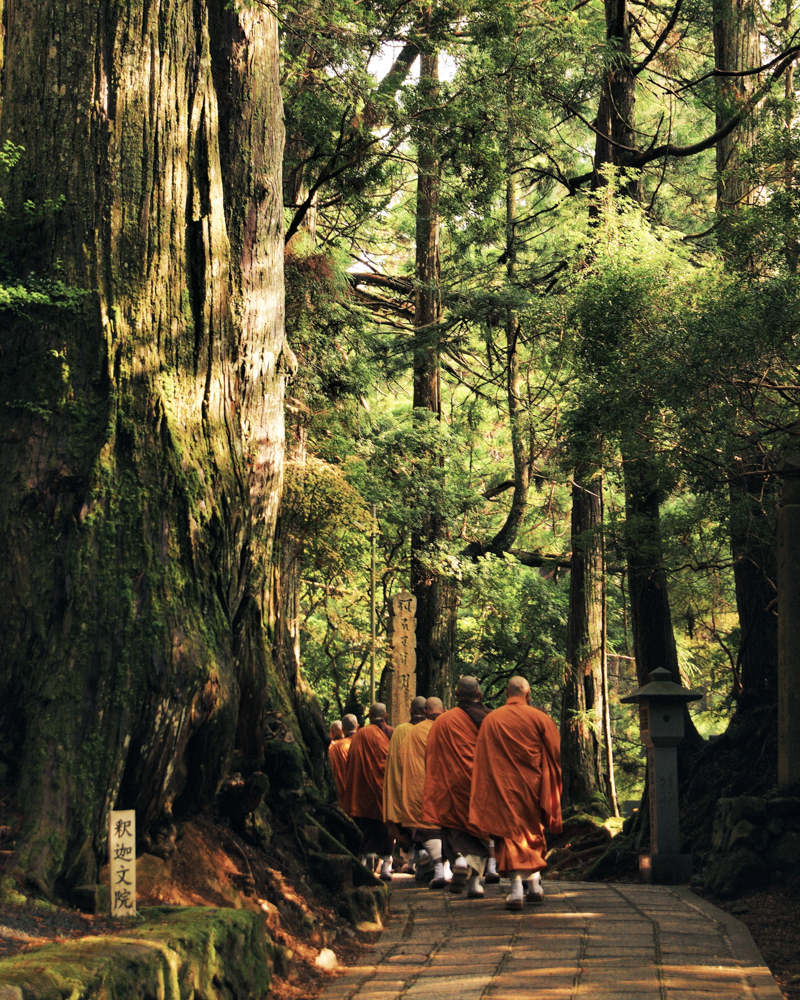 More than 200,000 tombstones and monuments—many of them centuries-old and covered in moss—now fill the mystical forest cemetery known as Okunoin. At the center of it is Kobo Daishi's mausoleum and the Torodo (Lantern Hall), where thousands of lanterns burn. Walking the graveyard's stone paths beneath towering Japanese cedar and cypress trees to reach the mausoleum is an only-in-Japan experience not soon forgotten.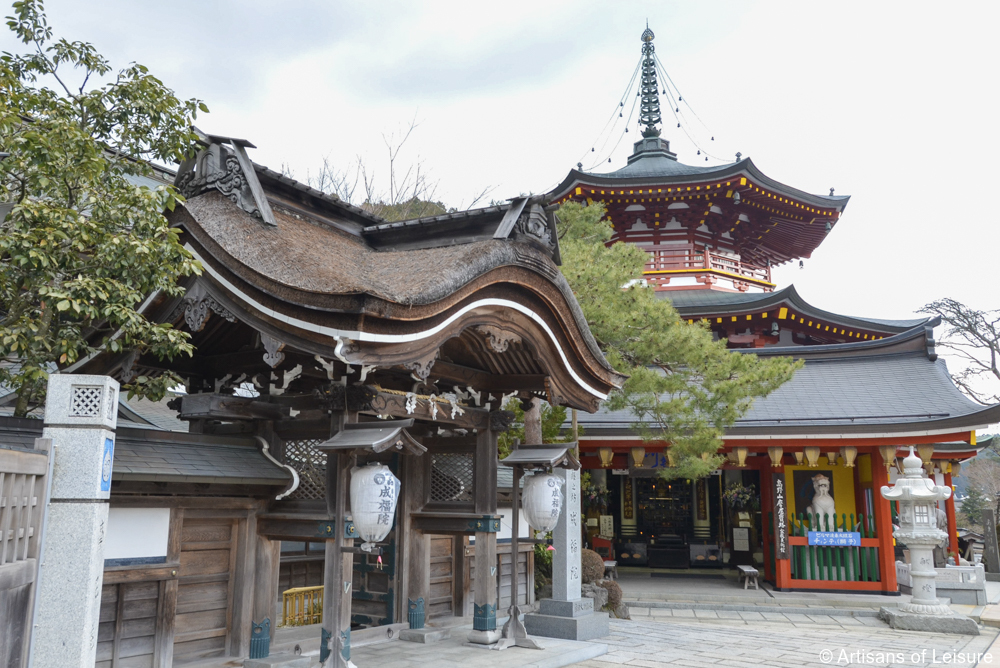 Koyasan remains a major pilgrimage destination for Japanese Buddhists, and the mountaintop complex in rural Wakayama Prefecture was declared a UNESCO World Heritage Site as part of the Sacred Sites and Pilgrimages Route in the Kii Mountain Range.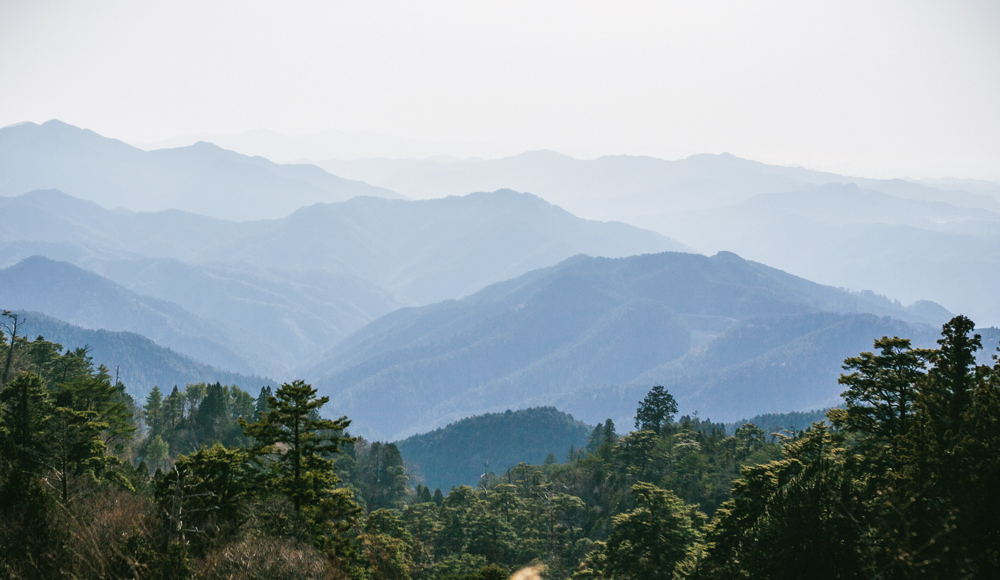 Our private touring in Koyasan includes walking through the Okunoin forest cemetery and visiting other landmarks such as the Danjo Garan Temple and its vermilion-and-white pagoda and Kongobuji Temple (the headquarters of Shingon Buddhism) and its expansive Banryutei rock garden.
In addition, an overnight stay in a shukubo (temple lodge) at Koyasan includes memorable experiences such as dining on shojin ryori (Buddhist vegetarian cuisine), meeting Buddhist monks and watching Buddhist chanting. We can also arrange for our travelers to take part in Buddhist devotional rituals such as shakyo (copying Buddhist sutras), ajikan (Shingon Buddhist meditation) and gomataki (ritually burning wooden prayer boards while monks chant and pray).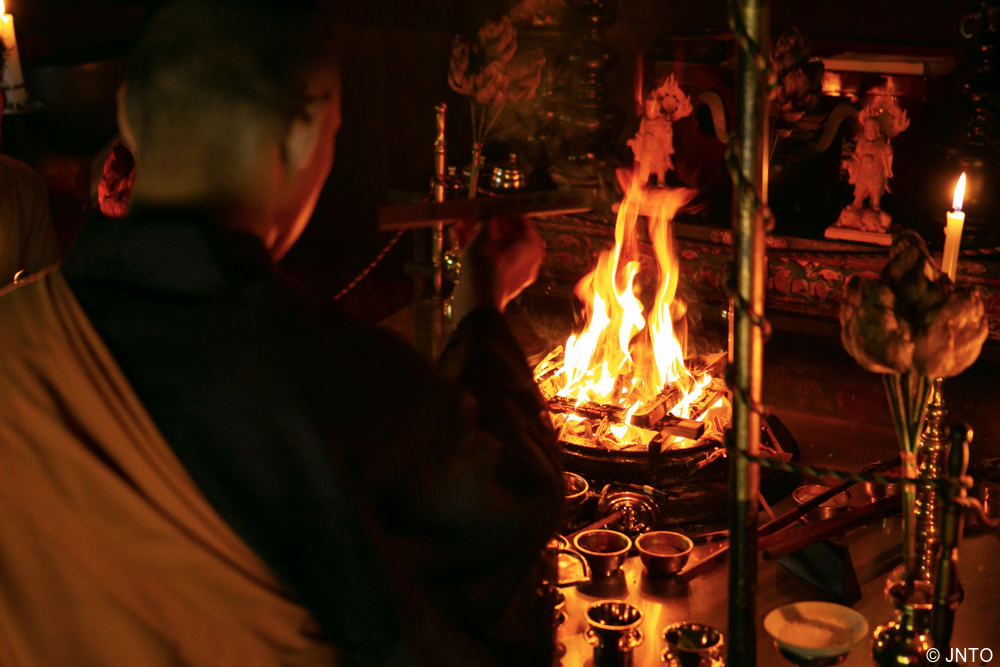 A stay at a shukubo is similar to a night at a ryokan (traditional Japanese inn). Guests wear yukata robes, sleep on futons on tatami-mat floors and have dinner in the privacy of their rooms. Guest rooms at the temple lodgings we book for our travelers typically overlook serene Japanese gardens.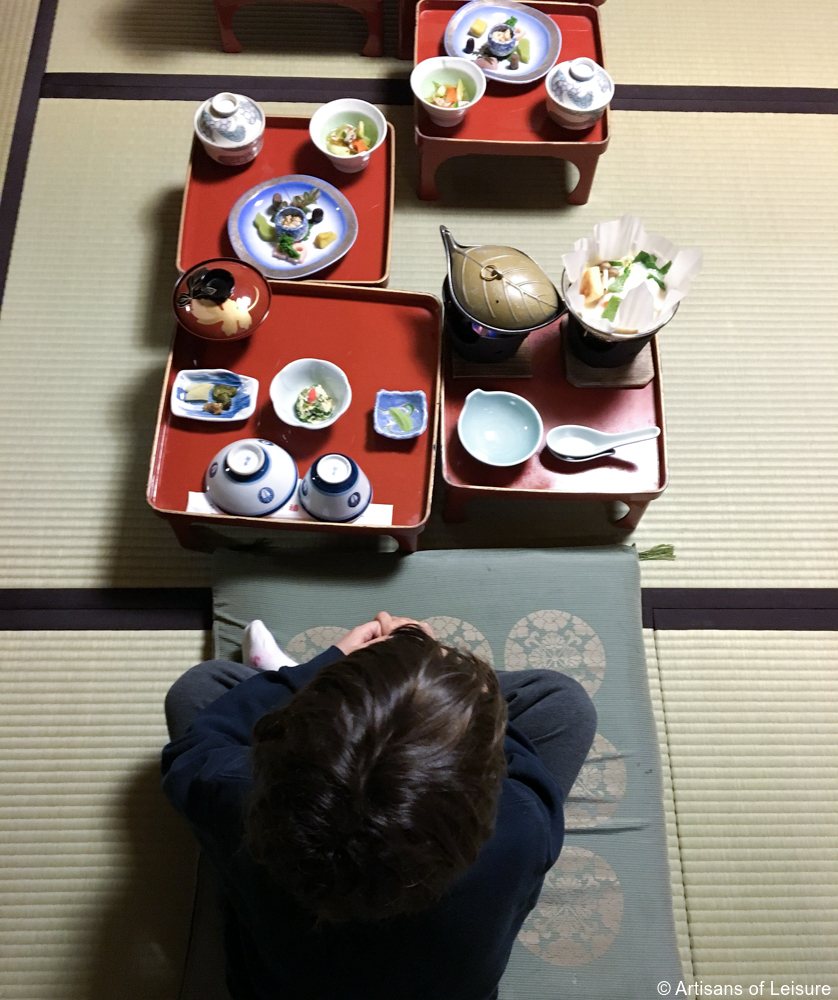 Artisans of Leisure can incorporate an overnight temple stay at Koyasan (Mount Koya) into our private luxury Japan tours. Contact one of our Japan specialists to start planning.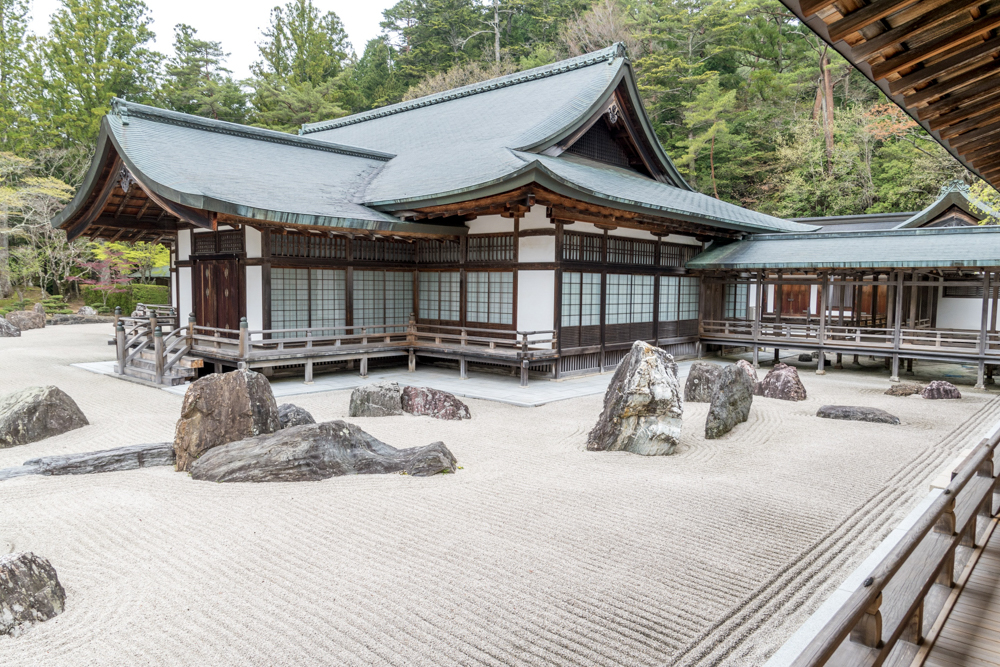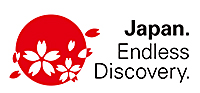 Tags: Buddhism, Buddhist monks, buddhist temples, insider Japan, Japan family tours, Japan tours, Japan travel, Japan travel experts, Japanese culture tours, Koyasan, luxury Japan tours, meditation, Mount Koya, Okunoin, pilgrimage, private Japan tours, shojin ryori, shukubo, temple cuisine, temple food, temple lodge, temple stay, UNESCO World Heritage Site