December 27, 2021
Switzerland in Winter
Switzerland is an incredible destination year-round, with its spectacular mountain landscapes, picture-postcard towns, luxurious hotels, and great food and wine. We love visiting Switzerland in winter when snow transforms the alpine scenery, festive Christmas markets take place, and great winter activities abound.
Winter is a great time to enjoy dramatic alpine vistas…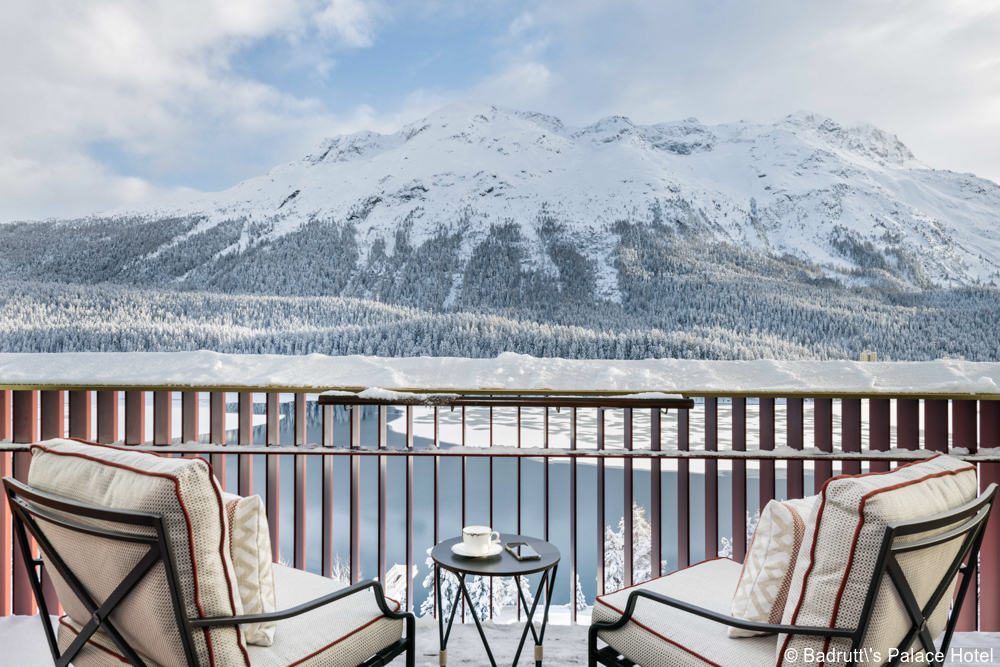 …whether taking the famous Glacier Express through snowy landscapes…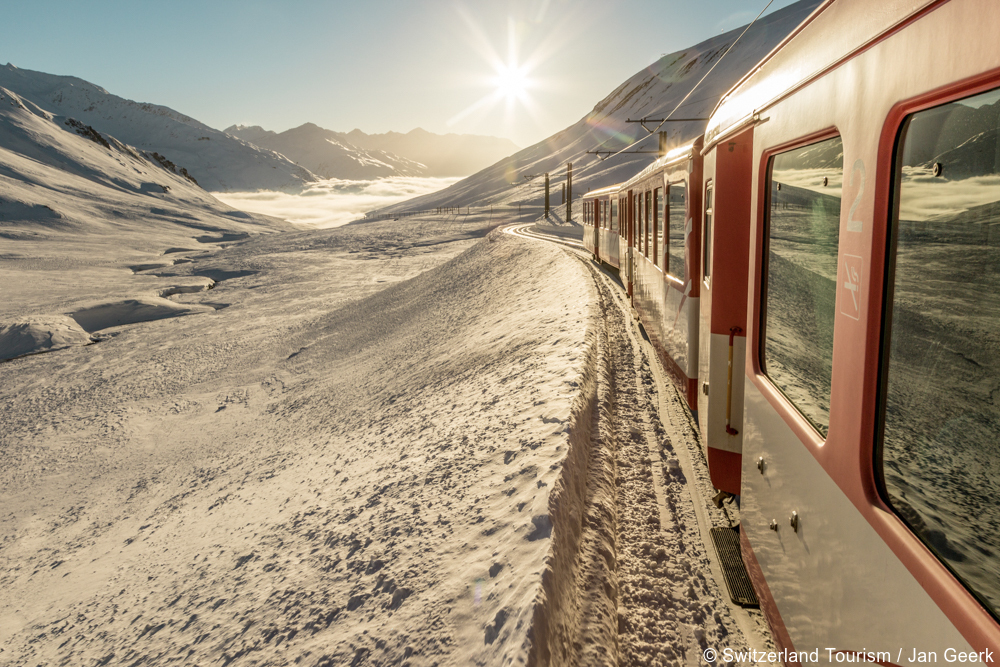 …hiking or snowshoeing with panoramic views…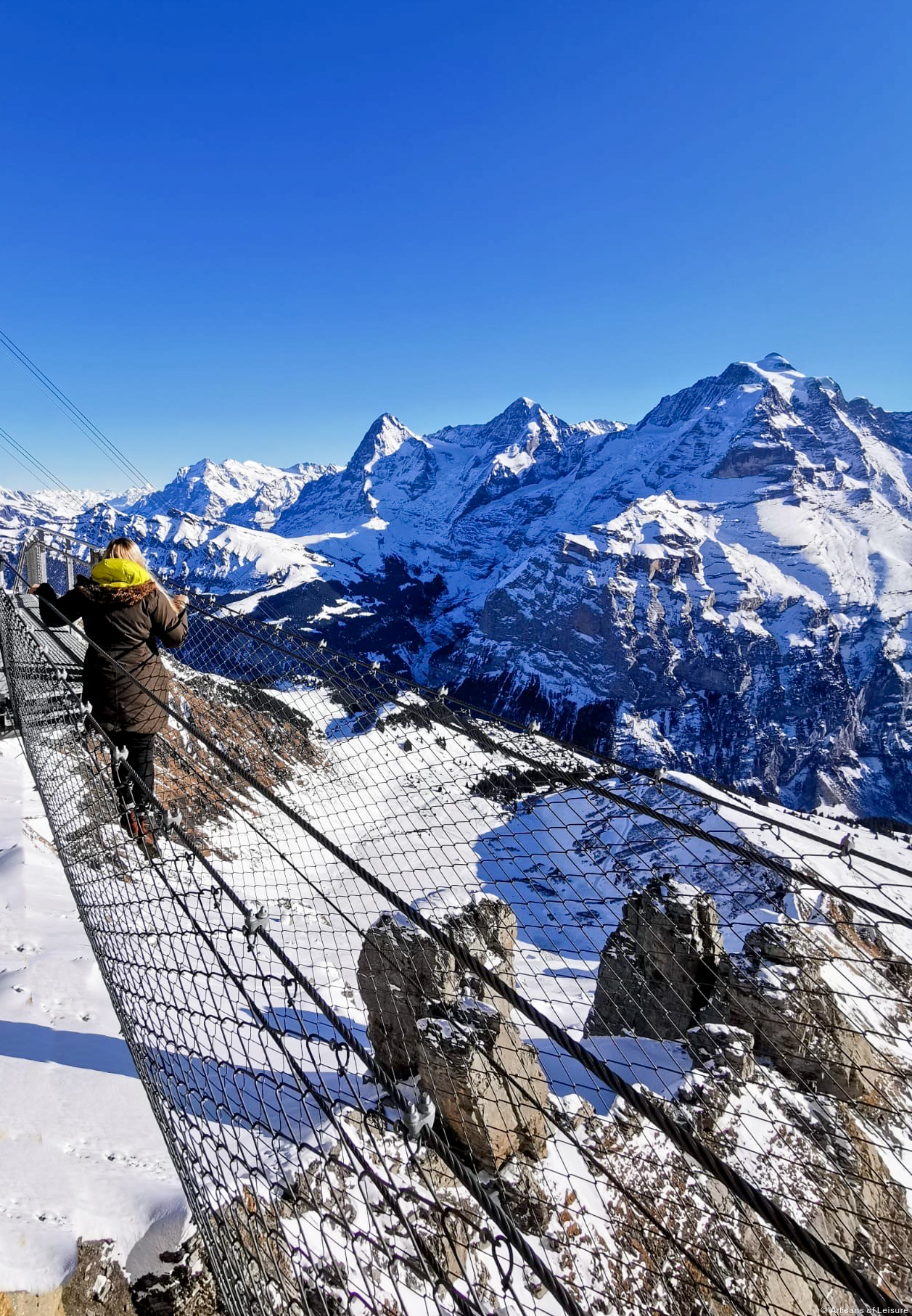 …skiing or snowboarding surrounded by majestic peaks…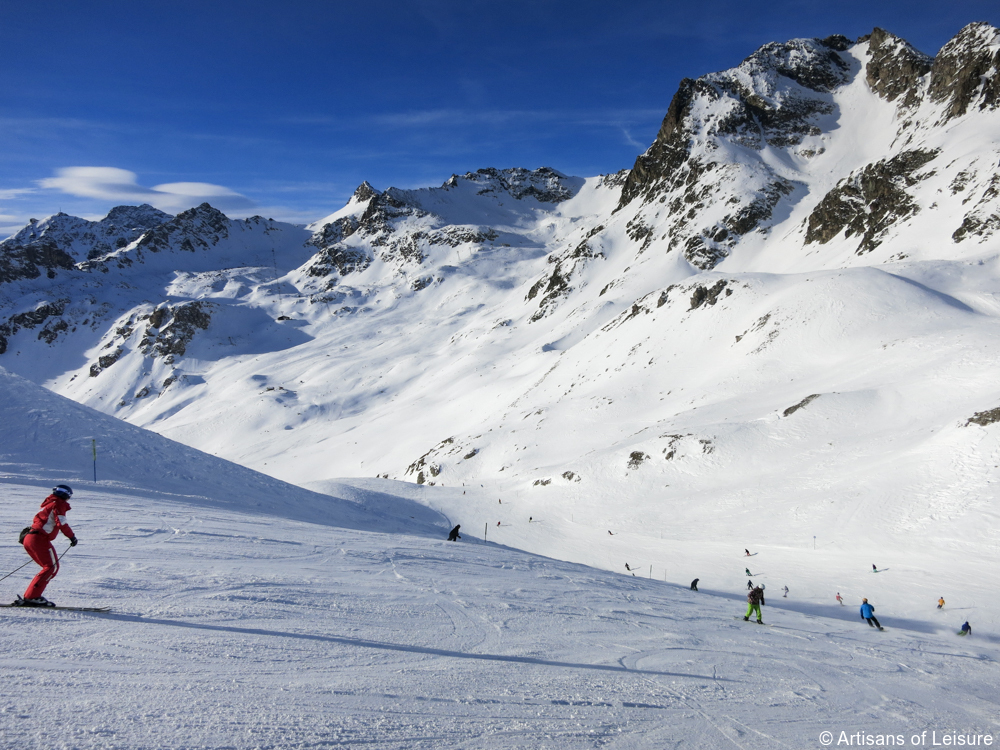 …enjoying a hot-air balloon ride…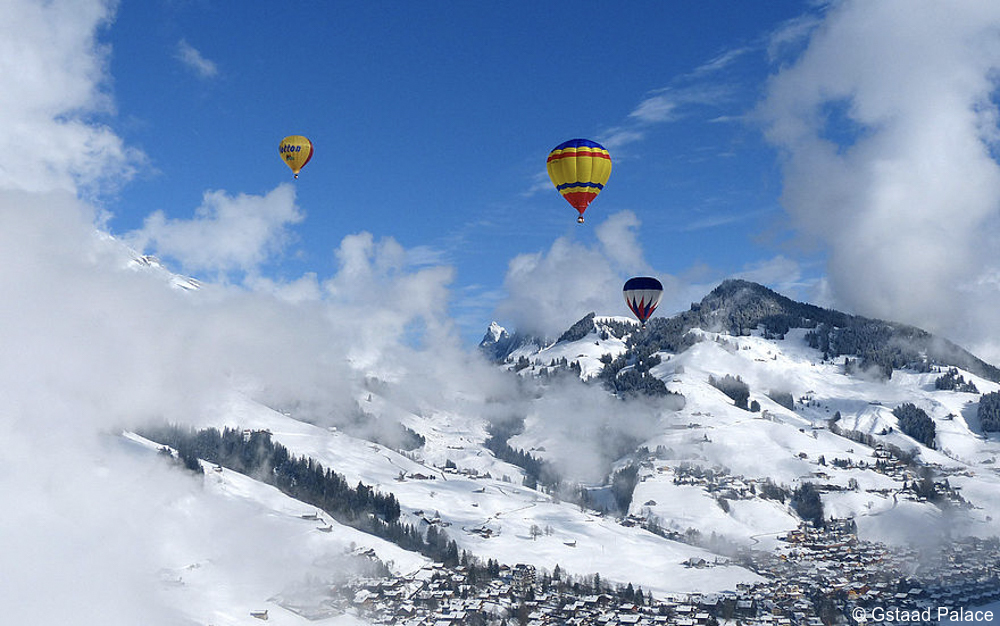 …or dining at a local restaurant overlooking the Swiss Alps.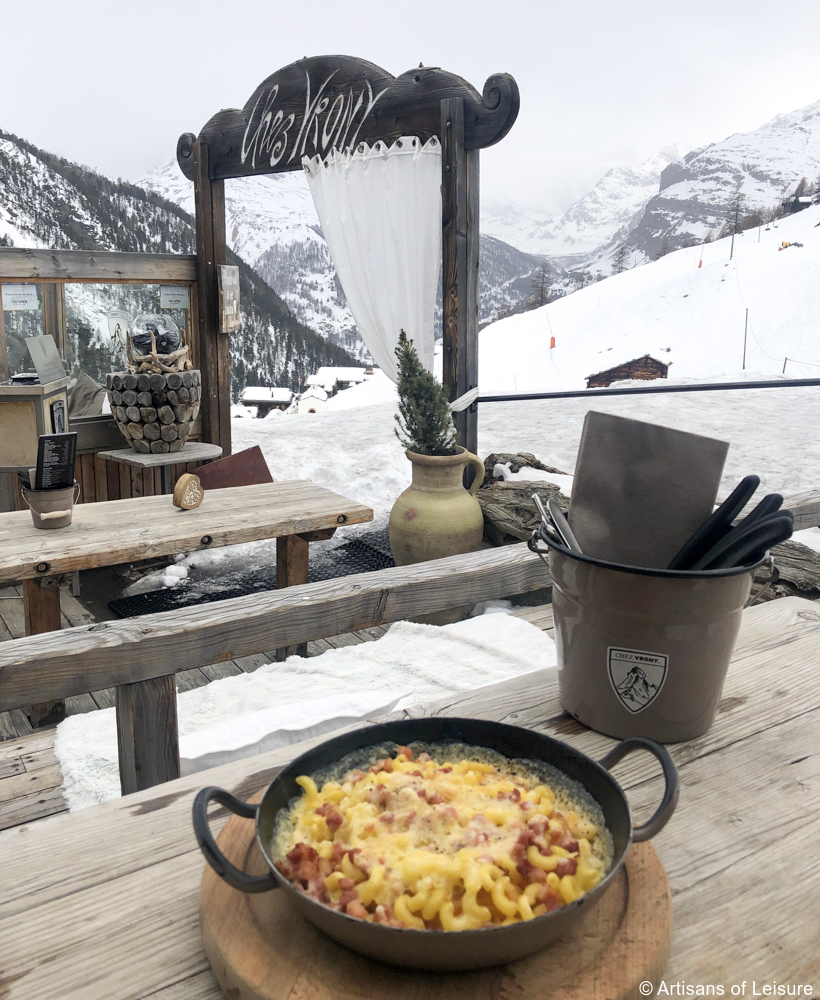 We love warming up in a cozy chalet with traditional fondue and raclette!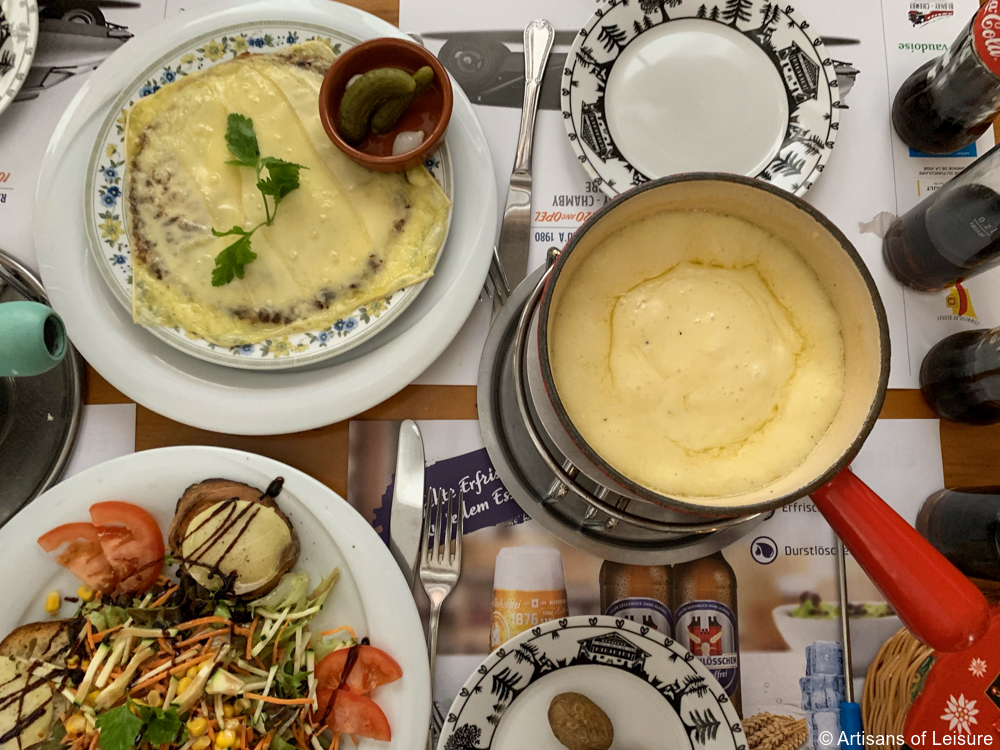 One of our favorite winter destinations in Switzerland is Zermatt, a traditional alpine town at the foot of the famous Matterhorn.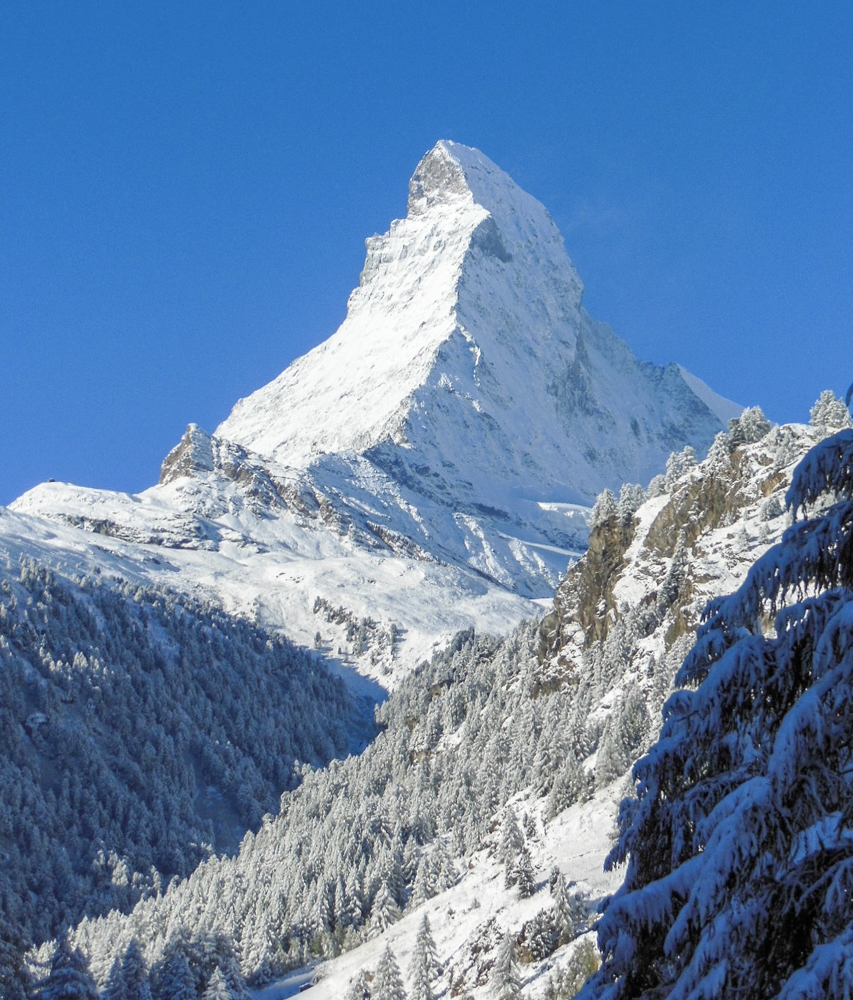 Another is St. Moritz, an exclusive lakeside town at the other end of the Glacier Express train ride from Zermatt.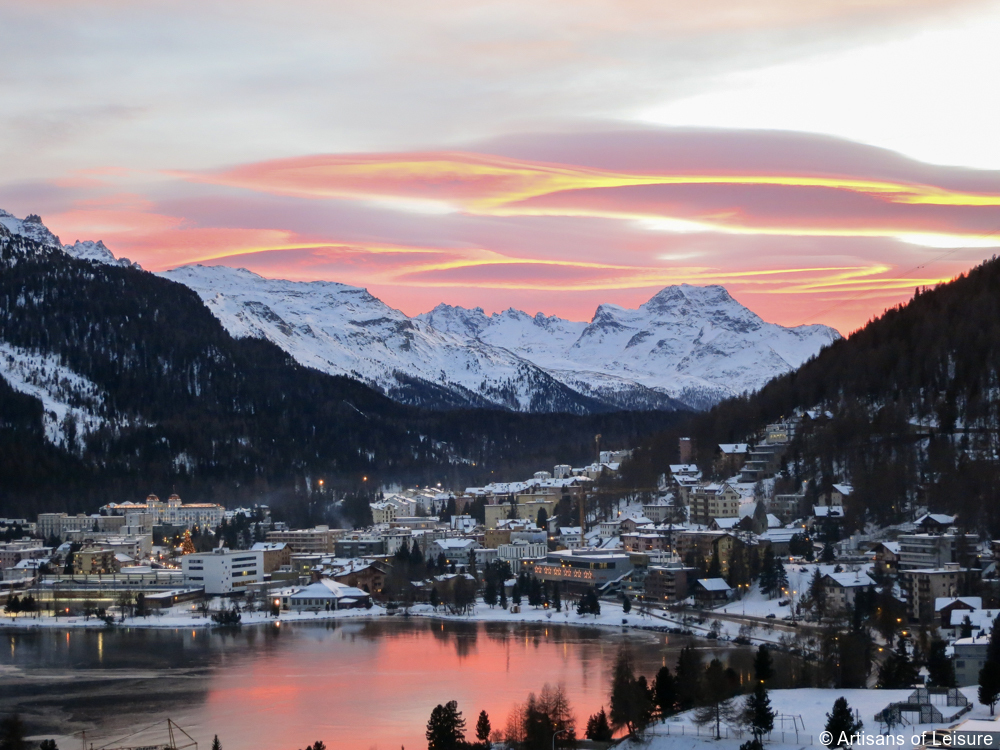 In St. Moritz, we love staying at the legendary Badrutt's Palace, a historic hotel overlooking Lake St. Moritz. It's a fantastic base for world-class skiing and other winter sports. St. Moritz has twice hosted the Winter Olympics (1928 and 1948) and is renowned for its slopes.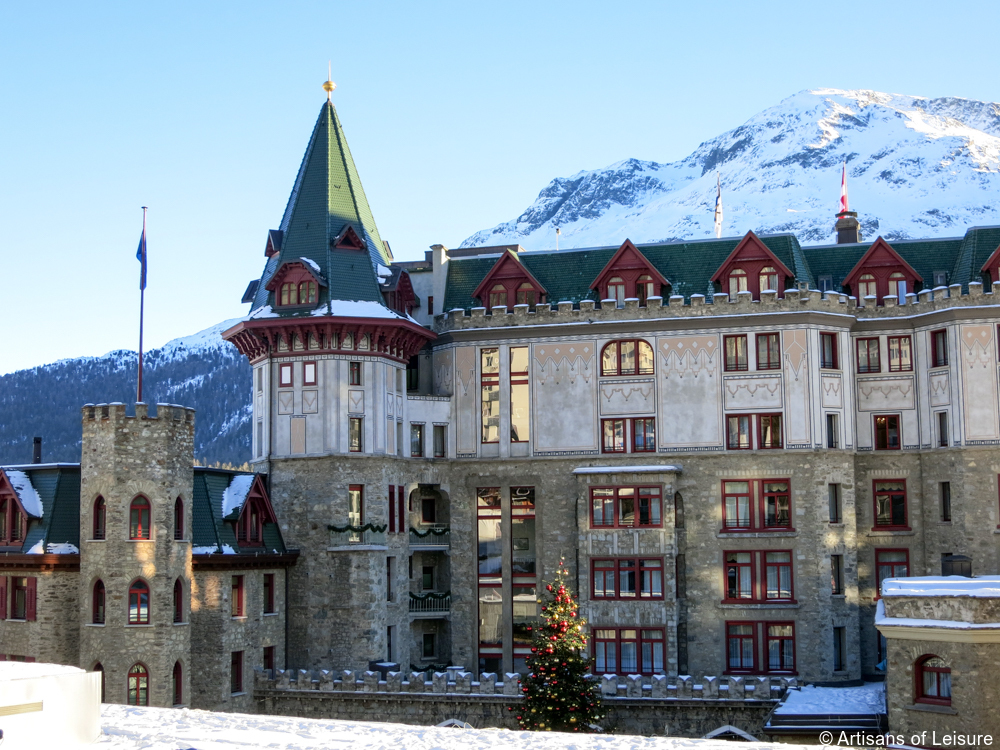 We also recommend Gstaad, a luxurious alpine resort town in the Bernese Oberland that offers visitors an ideal combination of world-class dining, exclusive shops, mountain excursions, and stays at luxurious hotels.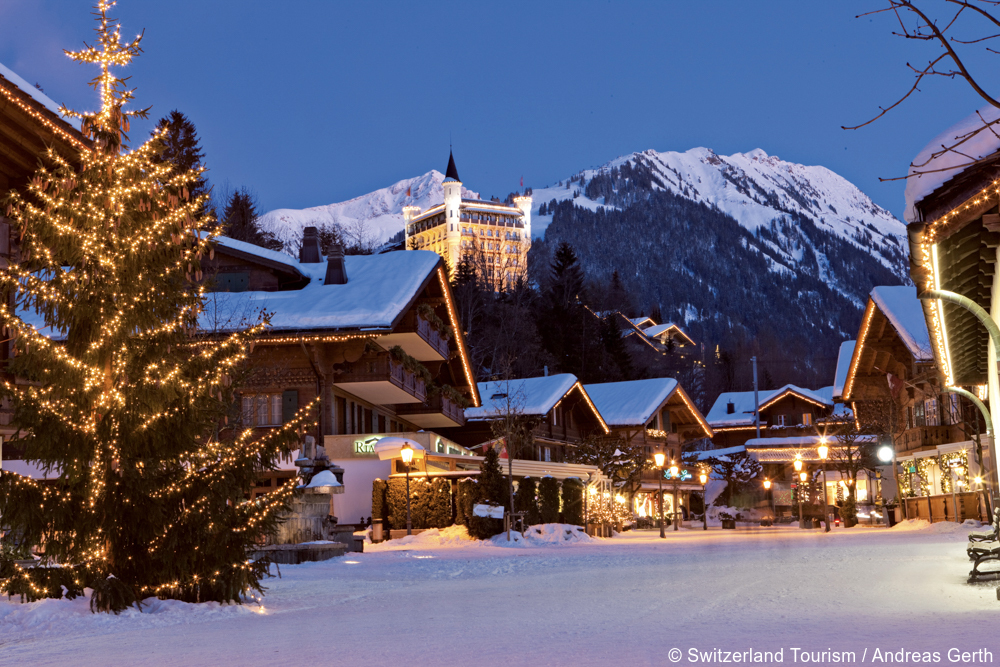 Another favorite winter destination is Interlaken, an ideal base for exploring the famous scenery of the Bernese Alps, including the Jungfraujoch, the highest train station in Europe; Piz Gloria, the mountaintop revolving restaurant that featured in the 1969 James Bond film On Her Majesty's Secret Service…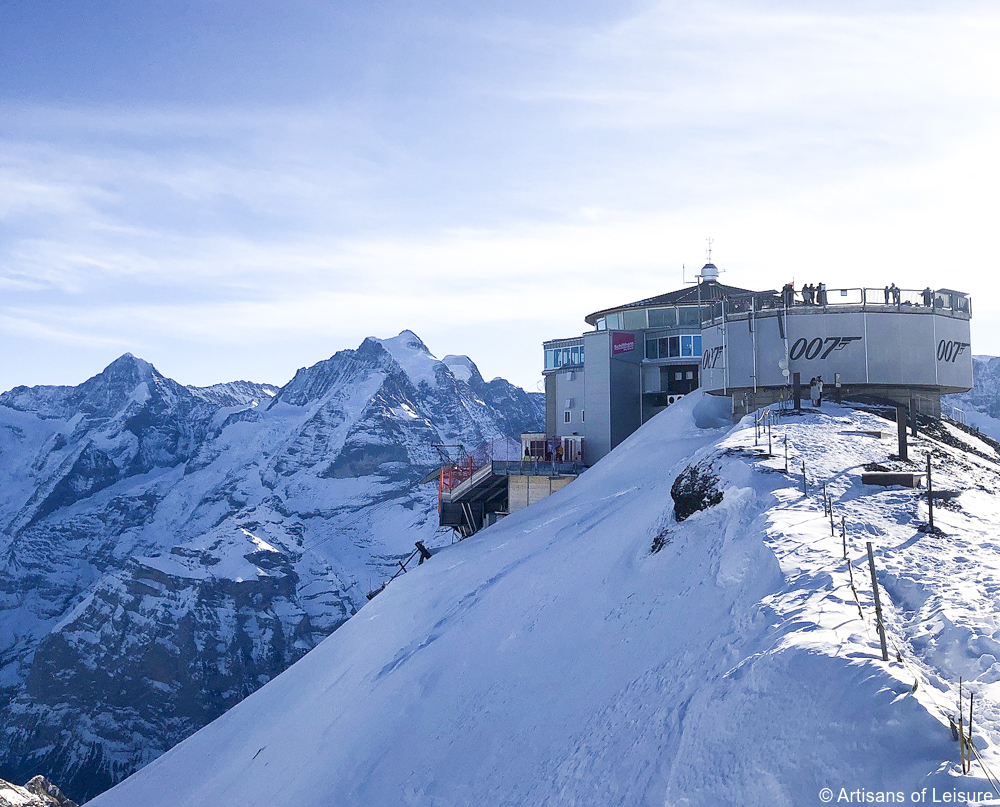 …the spectacular Lauterbrunnen Valley and UNESCO-listed glaciers.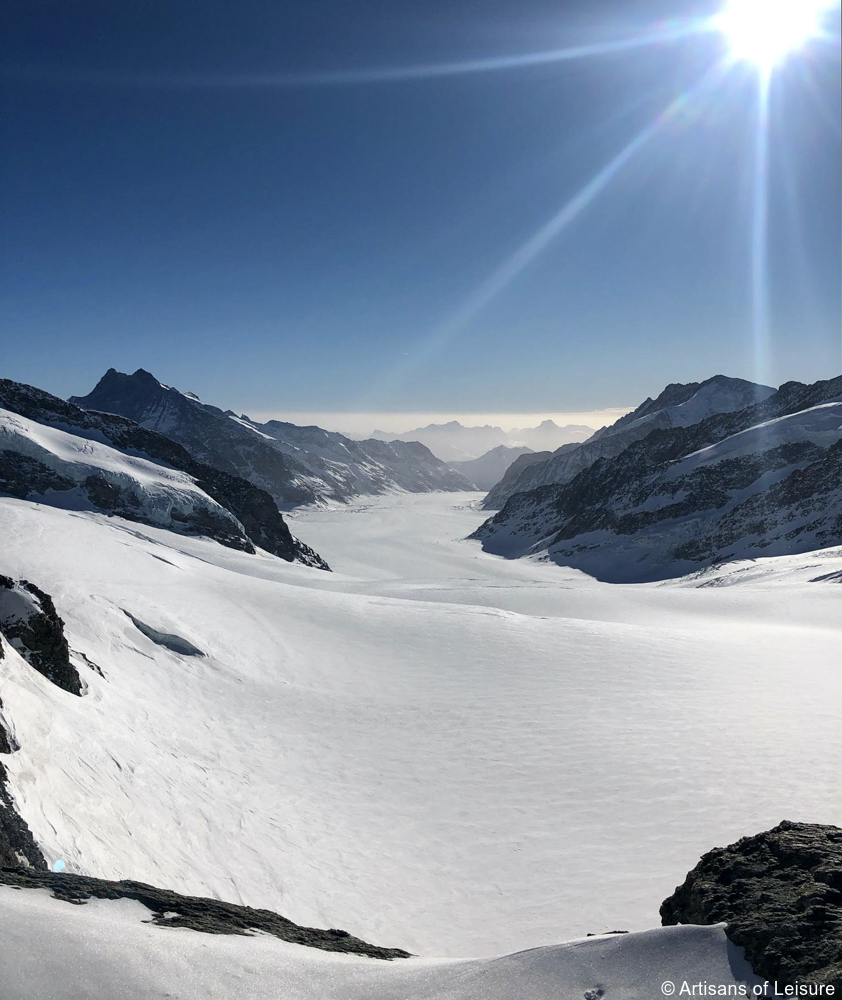 Upon request, Artisans of Leisure can customize our luxurious private tours of Switzerland in winter to include spa appointments for rejuvenating winter wellness experiences…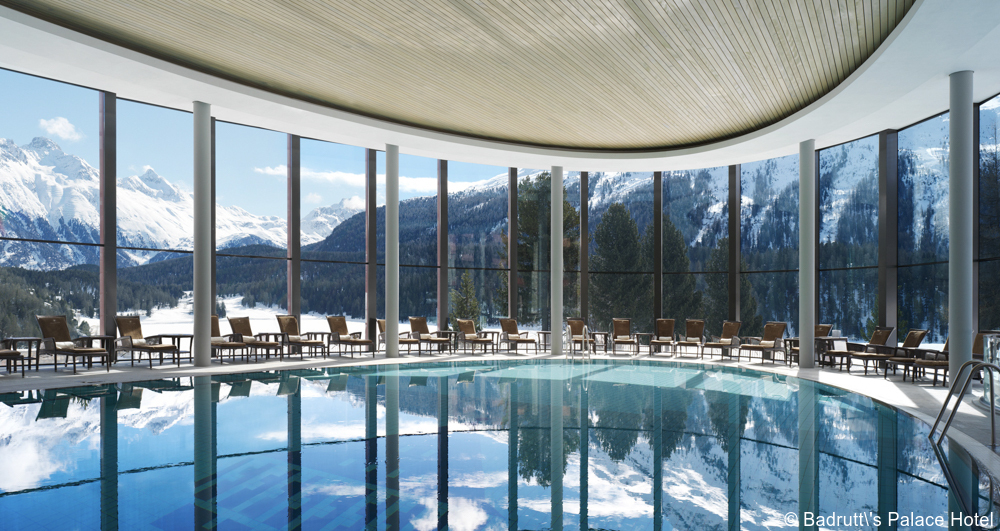 …ice skating, dog sledding, horse-drawn carriage rides, private wine tastings with sommeliers…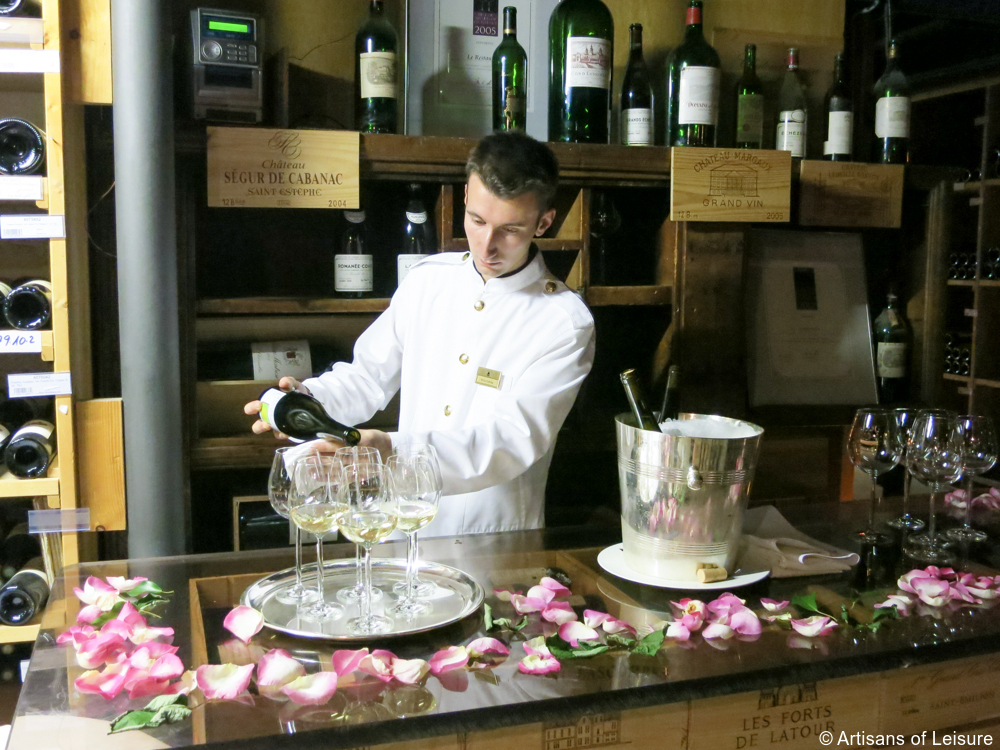 …and chocolate-making and tasting with leading chocolatiers.
Swiss cities, including Zurich, Basel, Lucerne and Lausanne, are also great festive destinations with notable holiday markets, upscale restaurants and first-class art museums.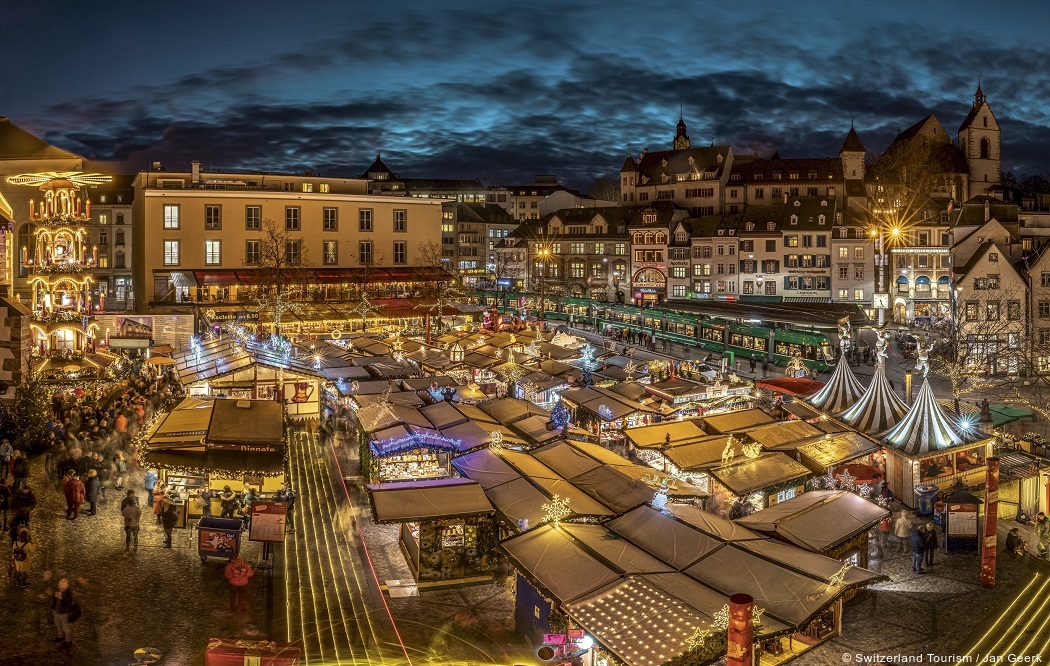 Many travelers like to combine our private Switzerland tours with tours in nearby Italy, France, Germany and Austria.
Contact Artisans of Leisure to begin planning a customized winter tour of Switzerland.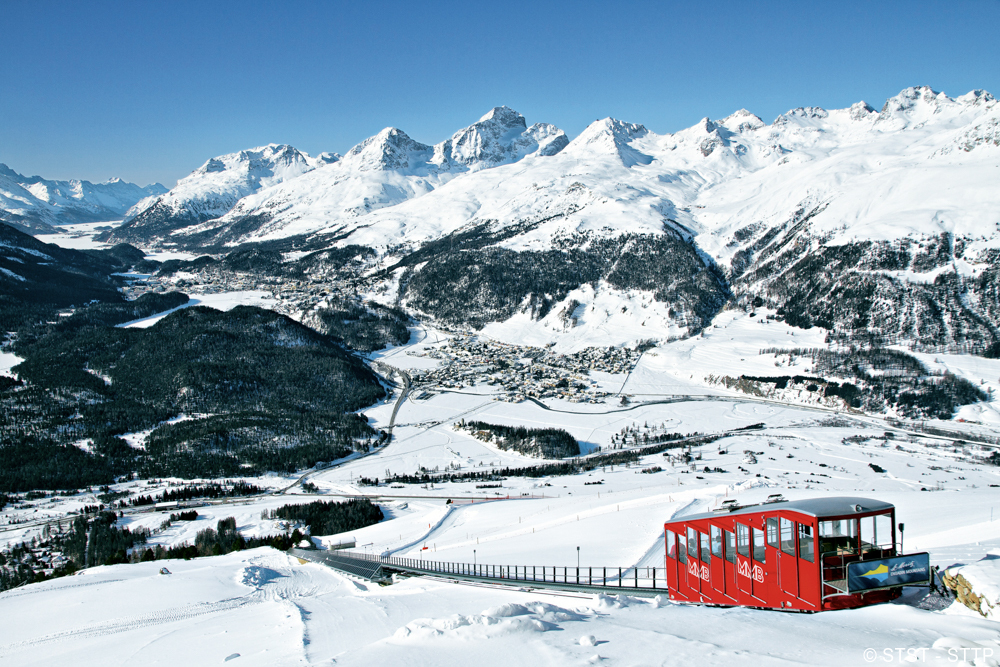 Destinations: Europe, Switzerland
Tags: active travel, Badrutt's Palace, Berner Oberland, Christmas Markets, fondue, glacier, Glacier Express, Gstaad, hot air balloon ride, ice skating, Interlaken, James Bond, Jungfraujoch, Lausanne, Lucerne, luxury active tours, luxury ski towns, Matterhorn, mountains, Piz Gloria, skating, ski tours, skiing, sledding, snow, spa hotels, St. Moritz, Swiss Alps, Swiss chocolate, Swiss trains, Switzerland, Switzerland tours, train travel, wellness travel, winter, winter in Switzerland, winter tours, winter travel, winter wonderland, zermatt, Zurich