February 7, 2019
Just Back: Tokyo & Tohoku in Japan
Japan is one of our favorite destinations, and we're fortunate to travel throughout the country regularly. Our travelers love visiting Japan with Artisans of Leisure because we provide unparalleled expertise and access to the best Japanese food, culture, crafts and more on our private Japan tours.
Tokyo is the starting point for many of our private Japan tours. Our private Tokyo touring features highlights such as Meiji Jingu Shrine…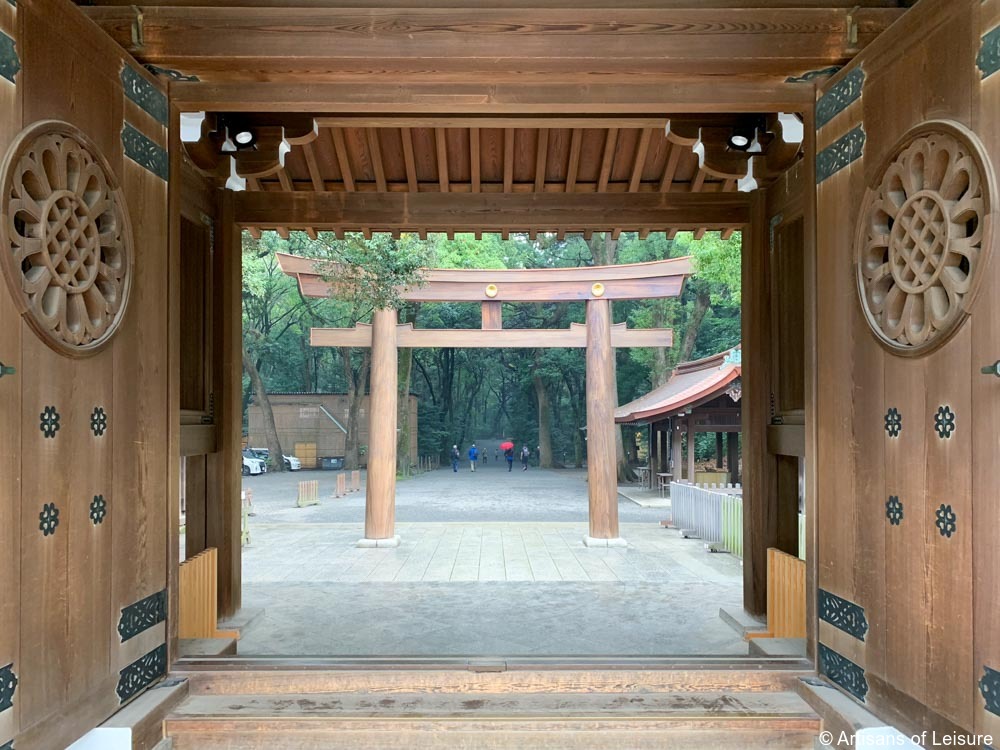 …where visitors might see a traditional wedding procession.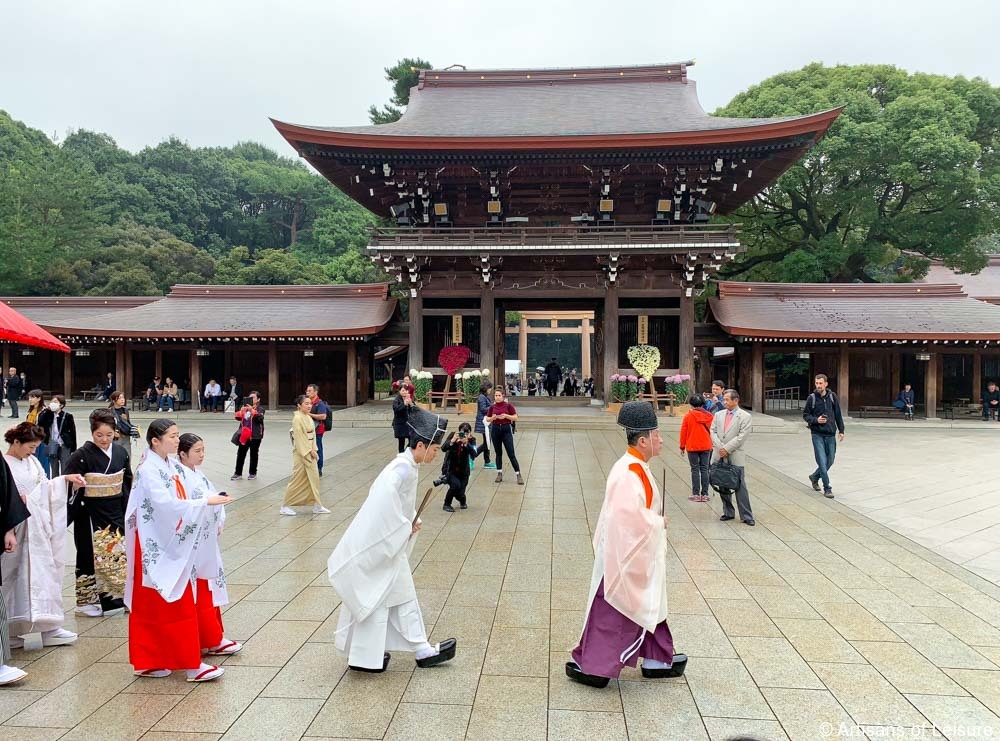 Tokyo is also a great place to find traditional crafts from around Japan, such as delicate silk garments…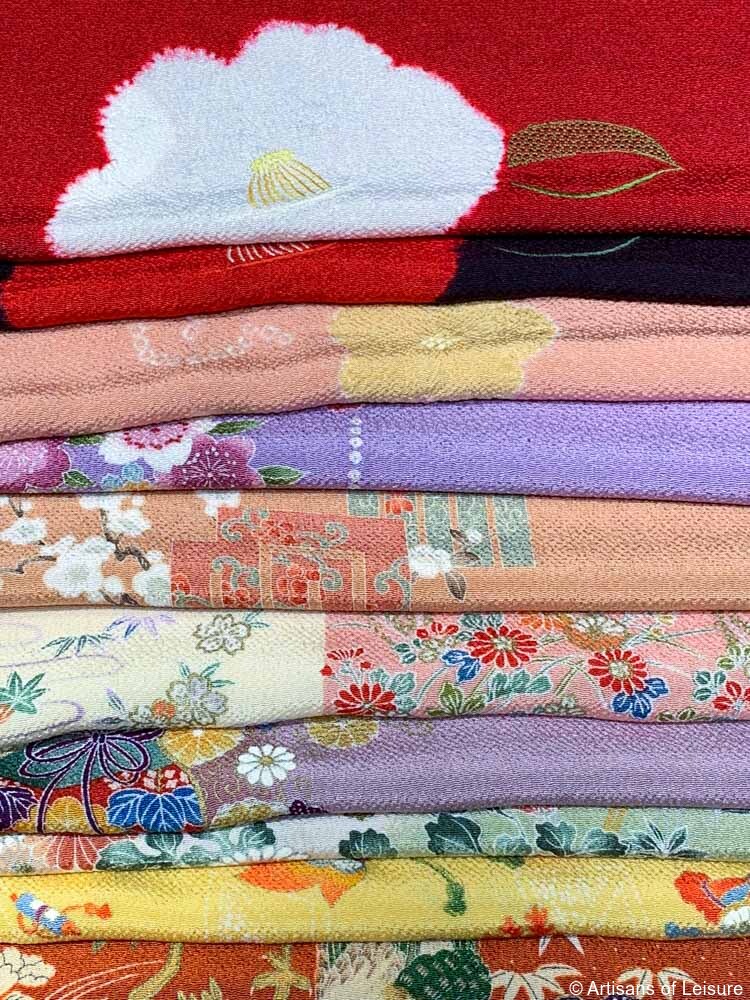 …and traditional cast-iron kitchen tools.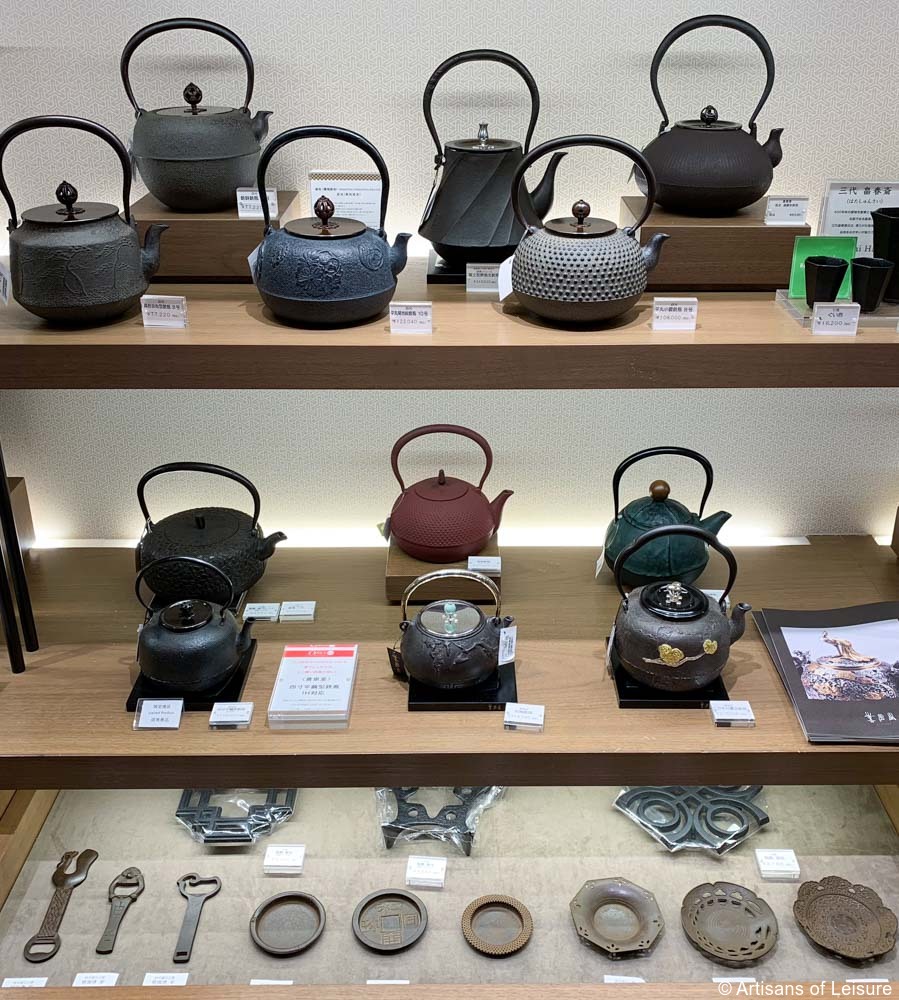 Among the many other touring options in Tokyo are visiting the wholesale fish market to watch the tuna auction…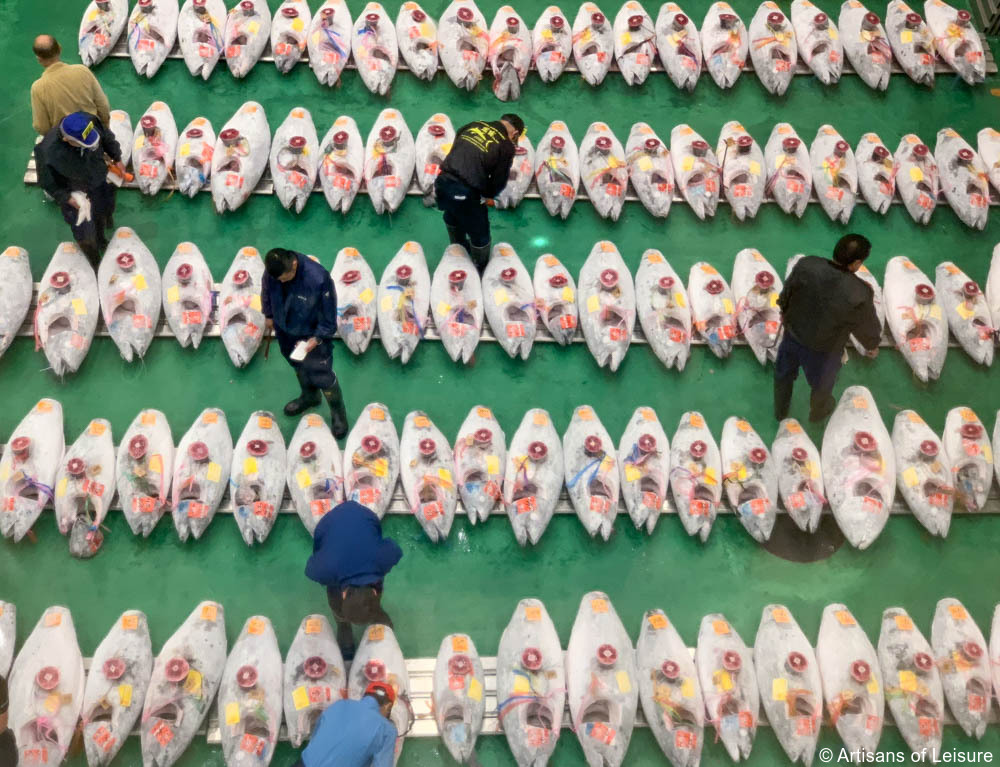 …and shop for high-quality culinary utensils such as handmade knives.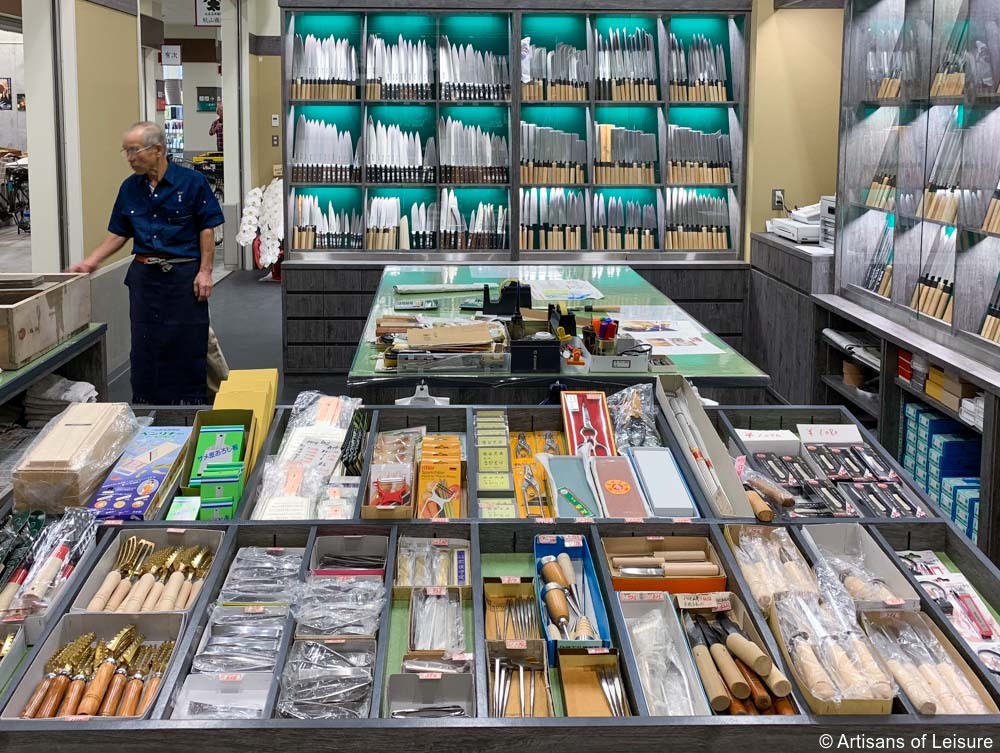 When it's time for a break, we might take visitors to a shop for typical Japanese rice crackers…
…or stop for a meal at a favorite restaurant…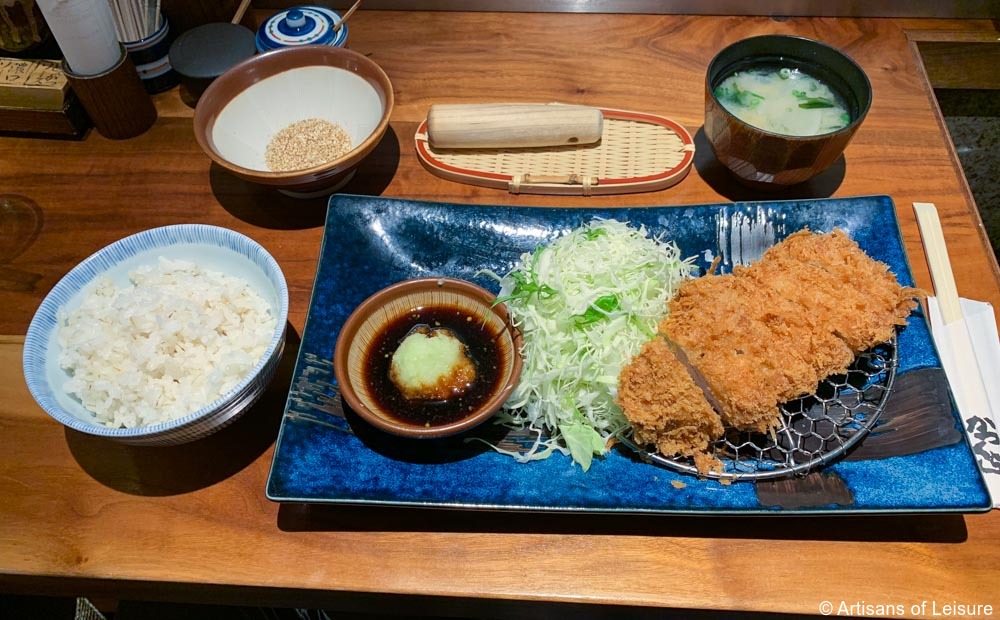 …or noodle shop.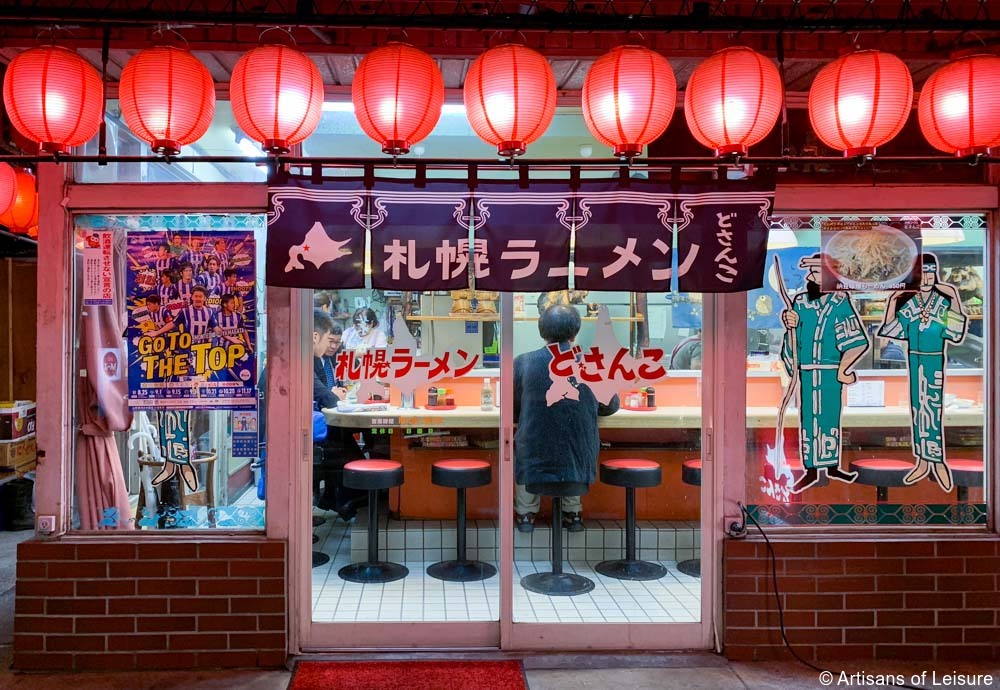 Another wonderful respite in Tokyo is the Nezu Museum, which, in addition to a wonderful art collection, has beautiful gardens with ponds, pavilions and tea houses.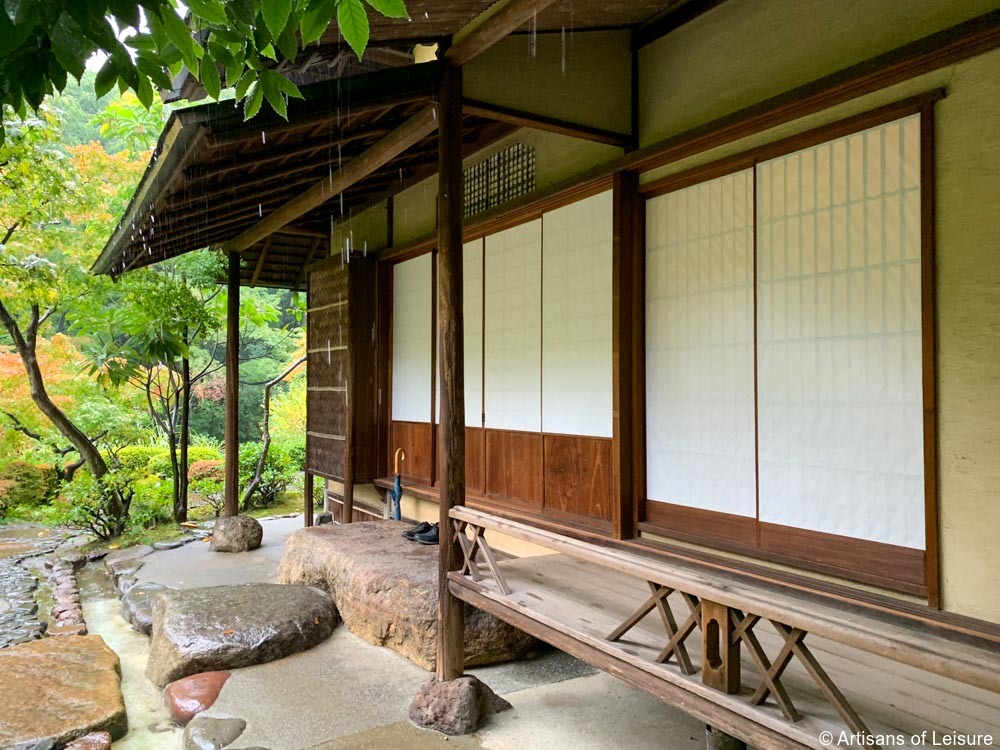 The Asakusa neighborhood is a great place to experience traditional Japanese culture, whether taking a stroll…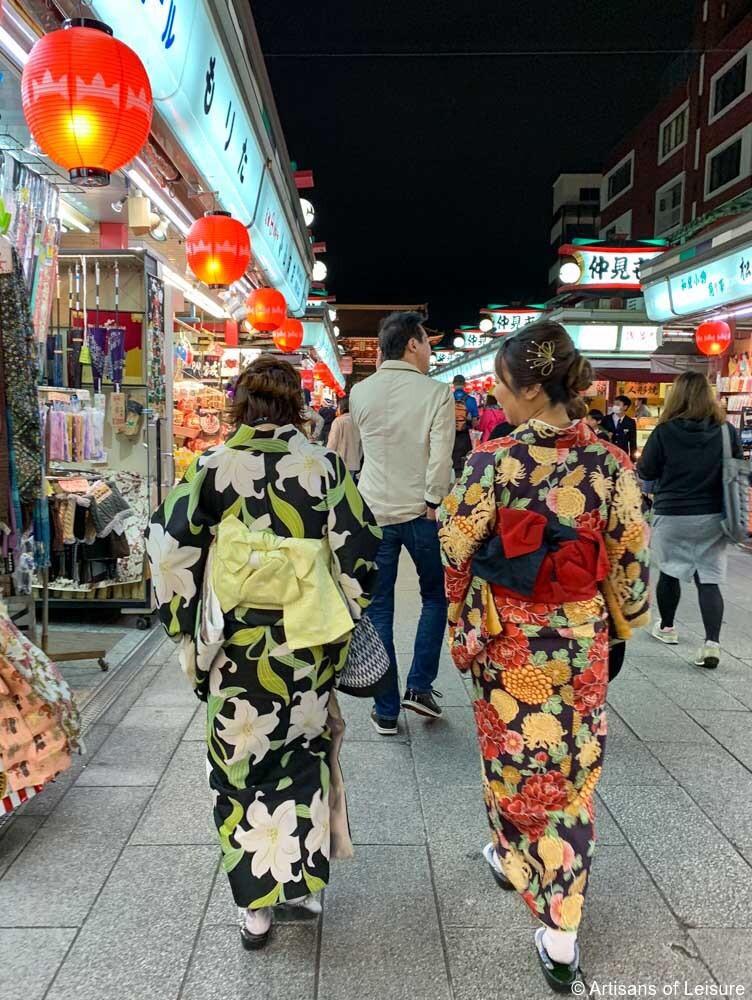 …having a bite to eat…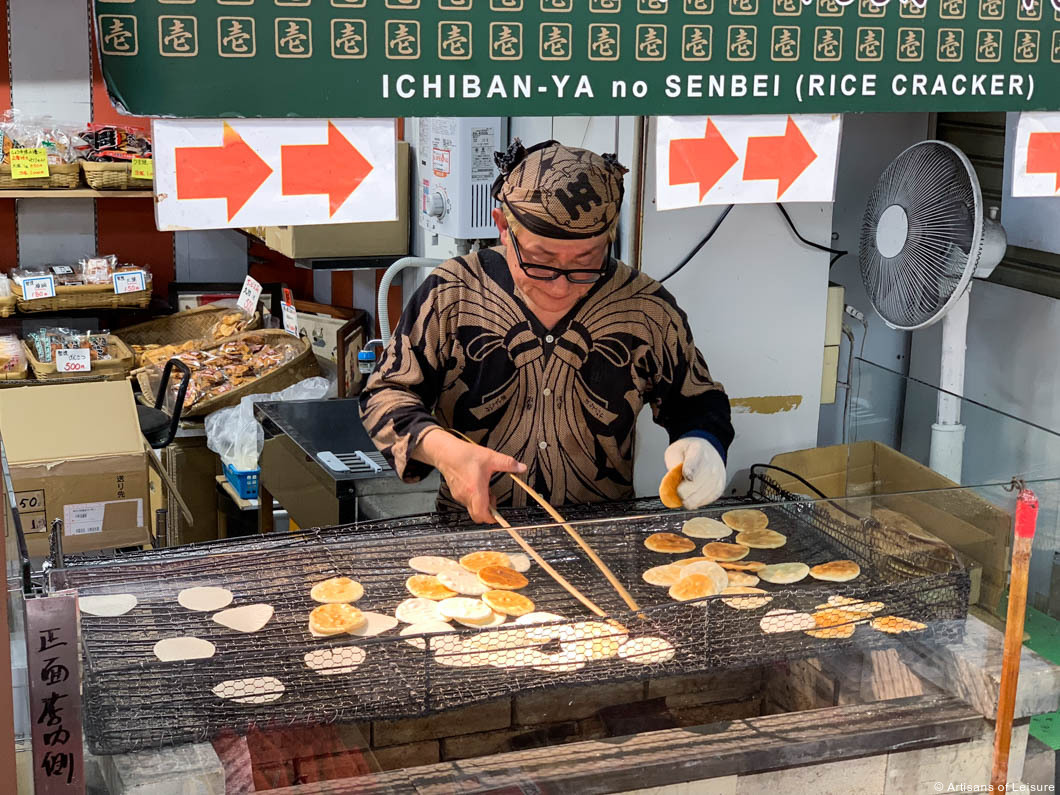 …or visiting Senso-ji Temple, one of the most important Buddhist sites in the capital.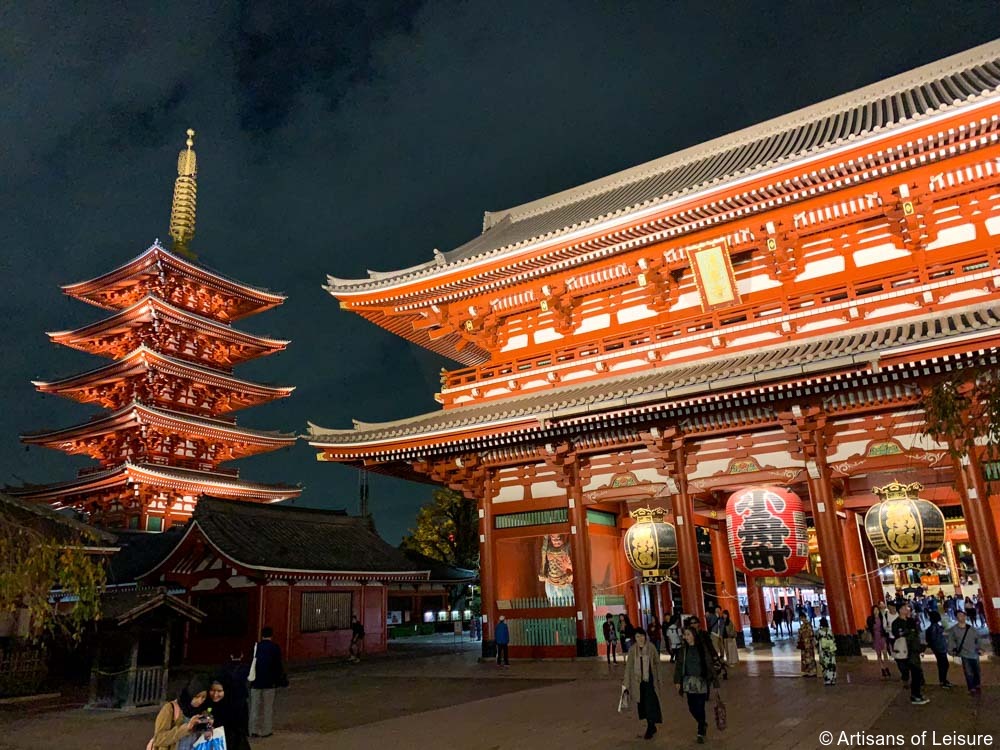 We can arrange many special-interest experiences around Tokyo, such as visiting an owl cafe…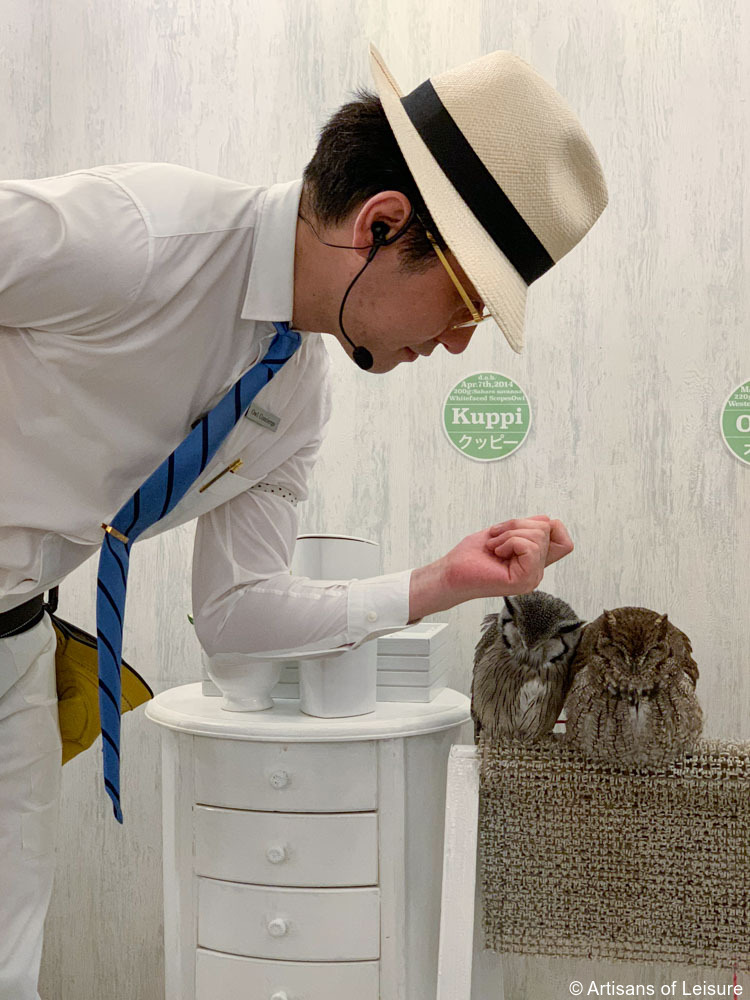 …where you can get quite close to the birds…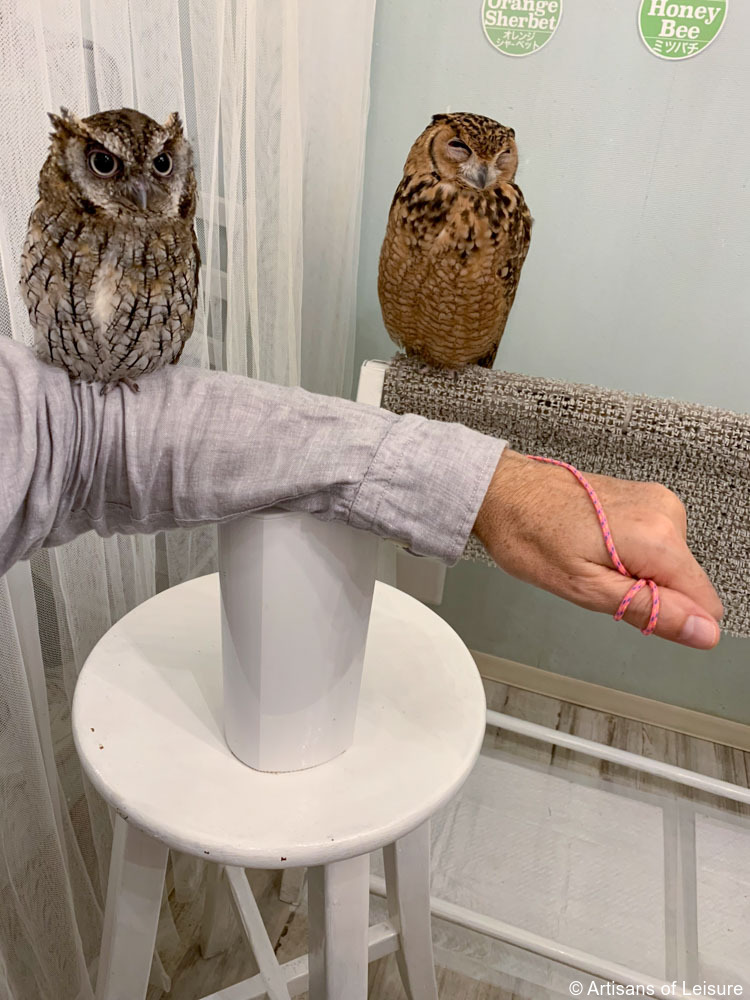 …exploring Japanese pop and otaku (geek) culture…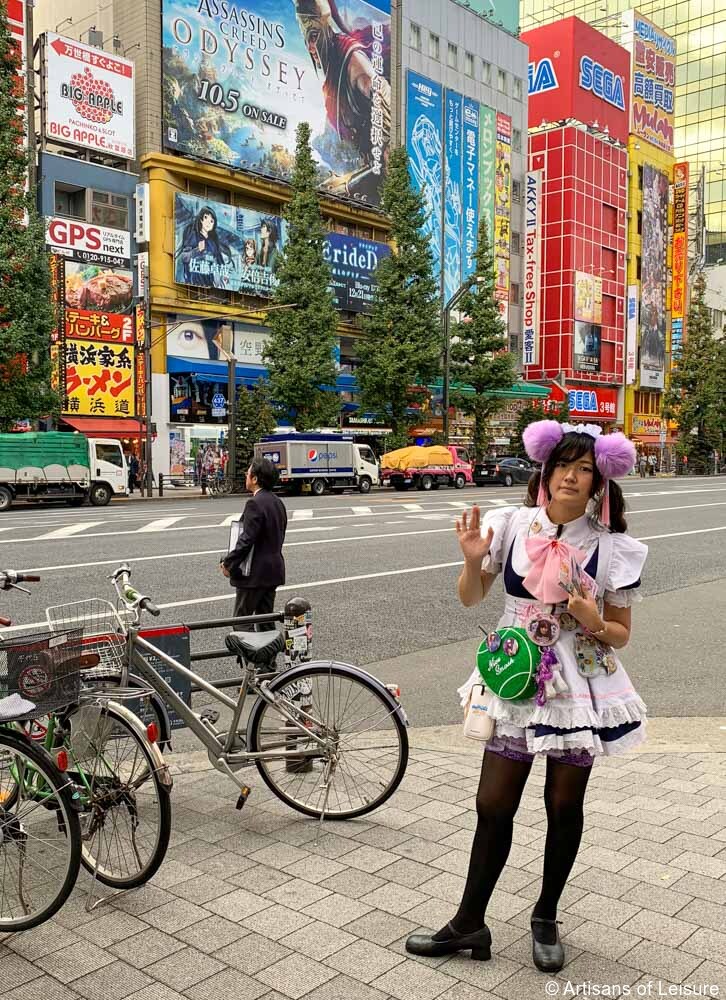 …and gaining insight into other uniquely Japanese pastimes, such as pachinko.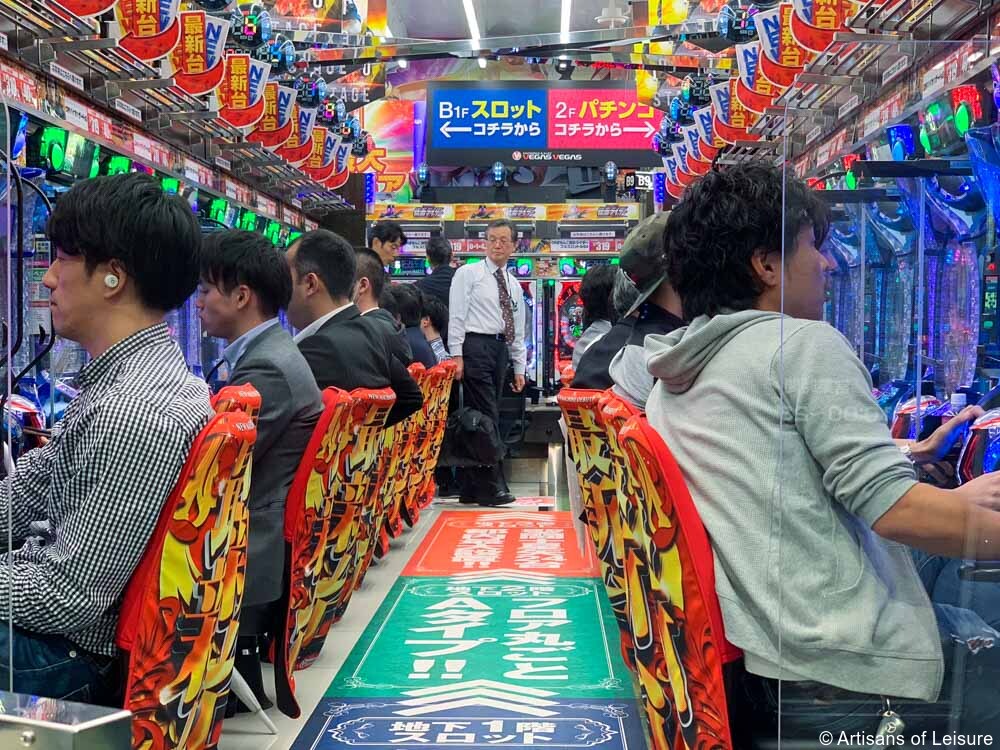 We also take our travelers to see classic Tokyo cityscapes such as the lights of Shinjuku…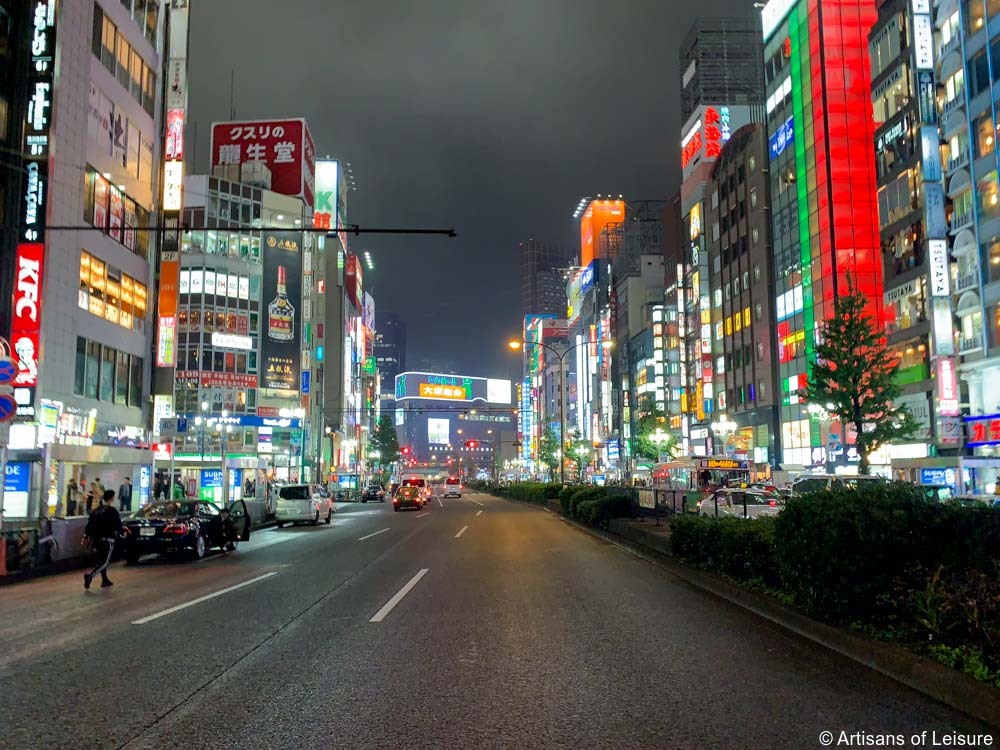 …and more hidden areas with lots of atmosphere.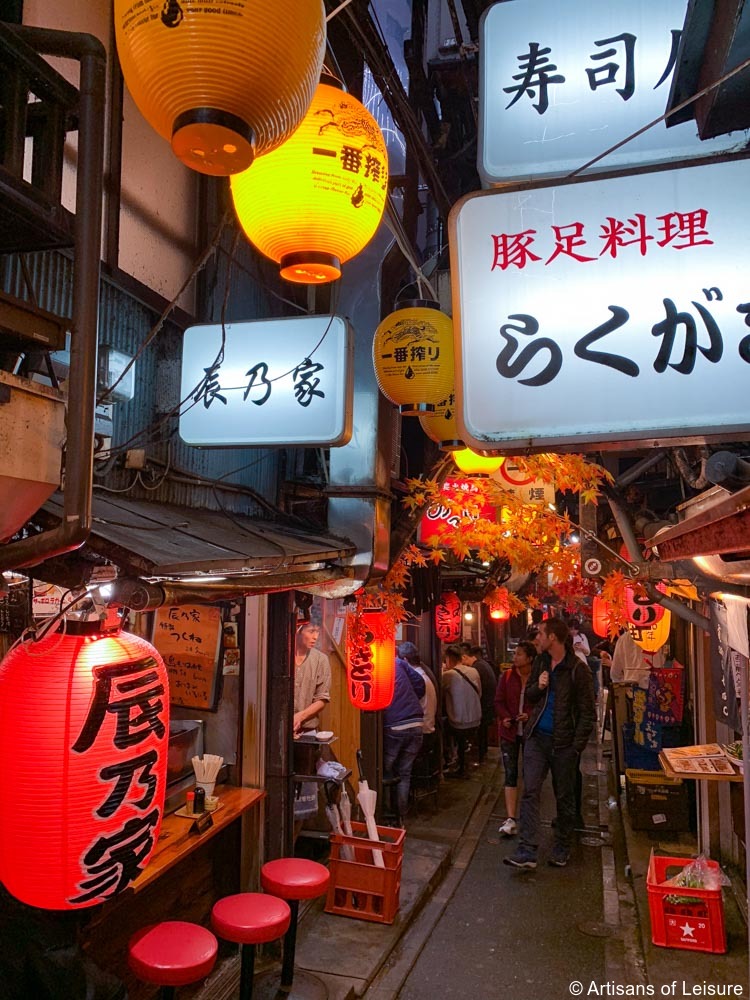 Our private Japan tours include the best luxury hotels in Tokyo. The Aman Tokyo is a luxurious aerie in the city center.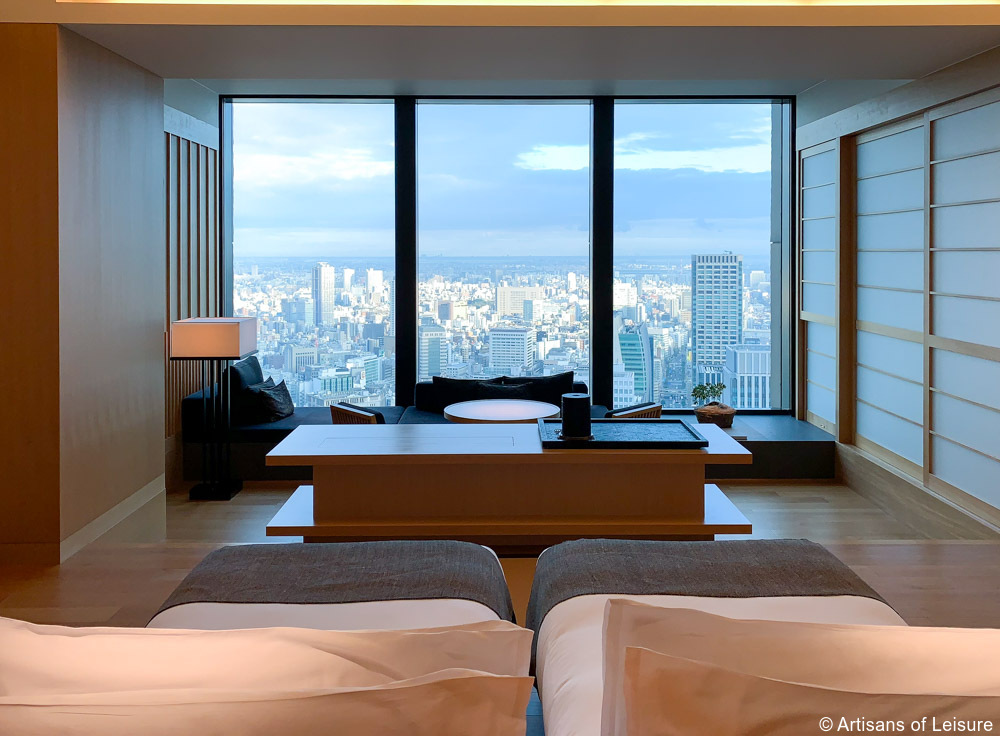 Travelers wanting insider experiences and off-the-beaten-path destinations in Japan benefit from our deep knowledge of the country, including the most interesting rural areas…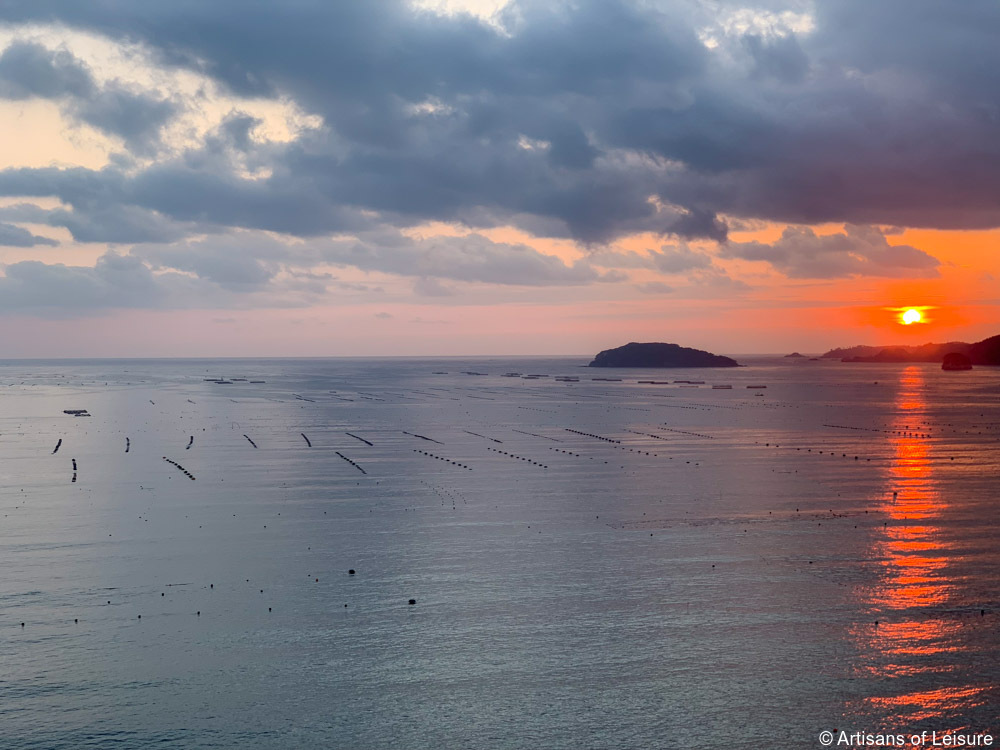 …and places famous for their natural beauty and historical importance, such as Matsushima in Tohoku.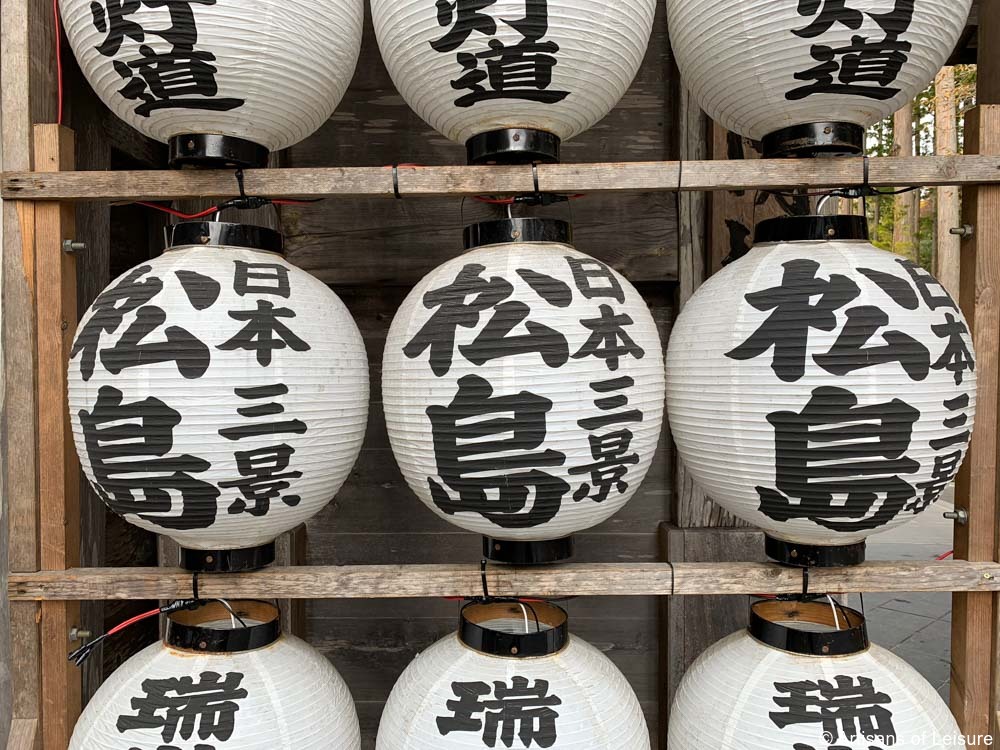 Brilliant fall foliage makes autumn one of the most colorful times to travel in Japan.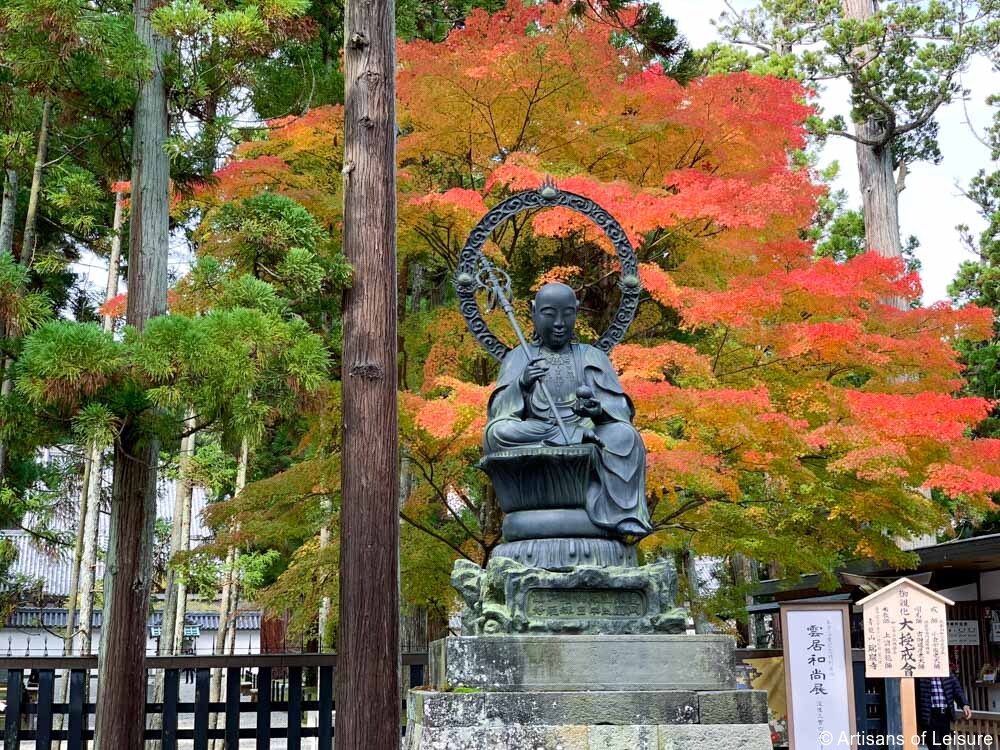 Temple grounds provide an ideal backdrop…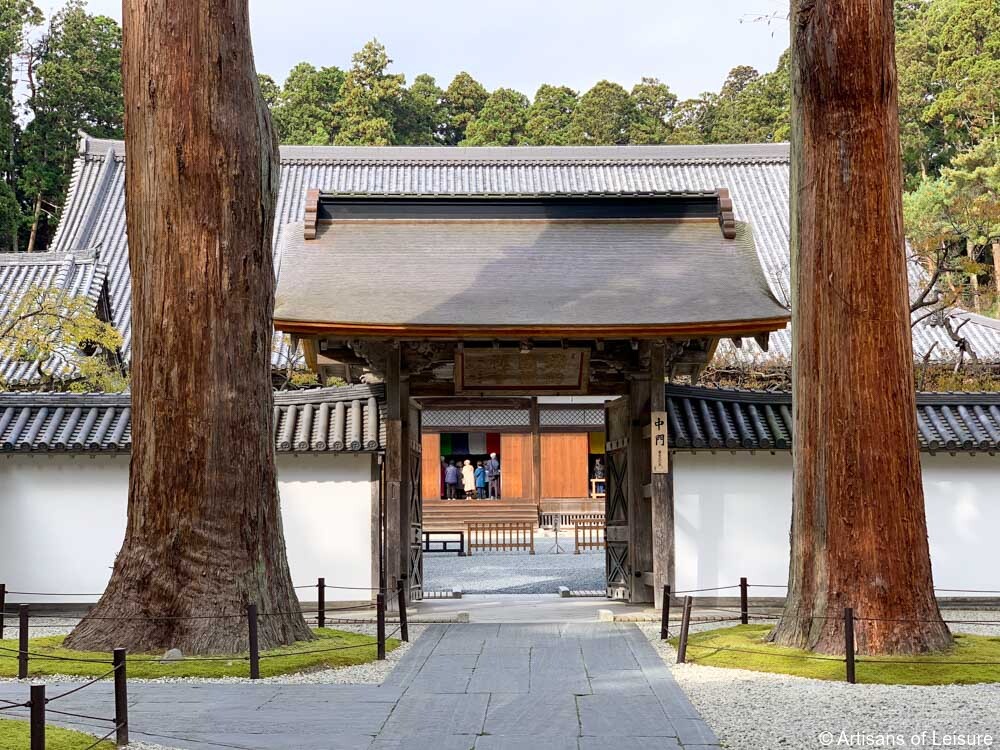 …for learning about Japanese religious customs.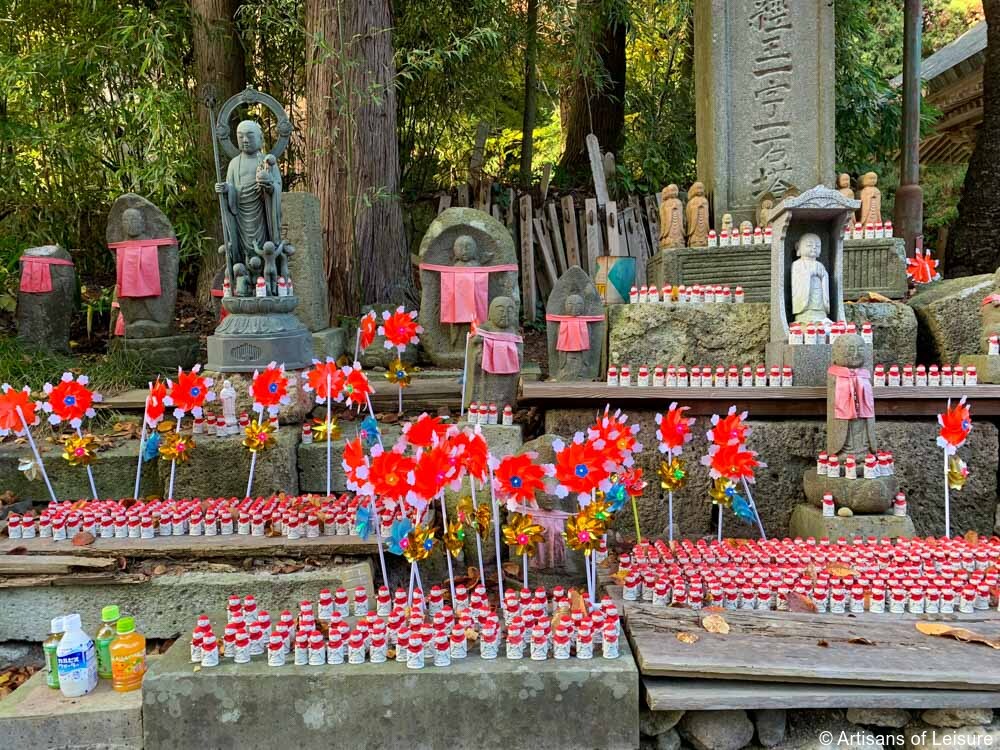 We take travelers to see beautiful temple gardens.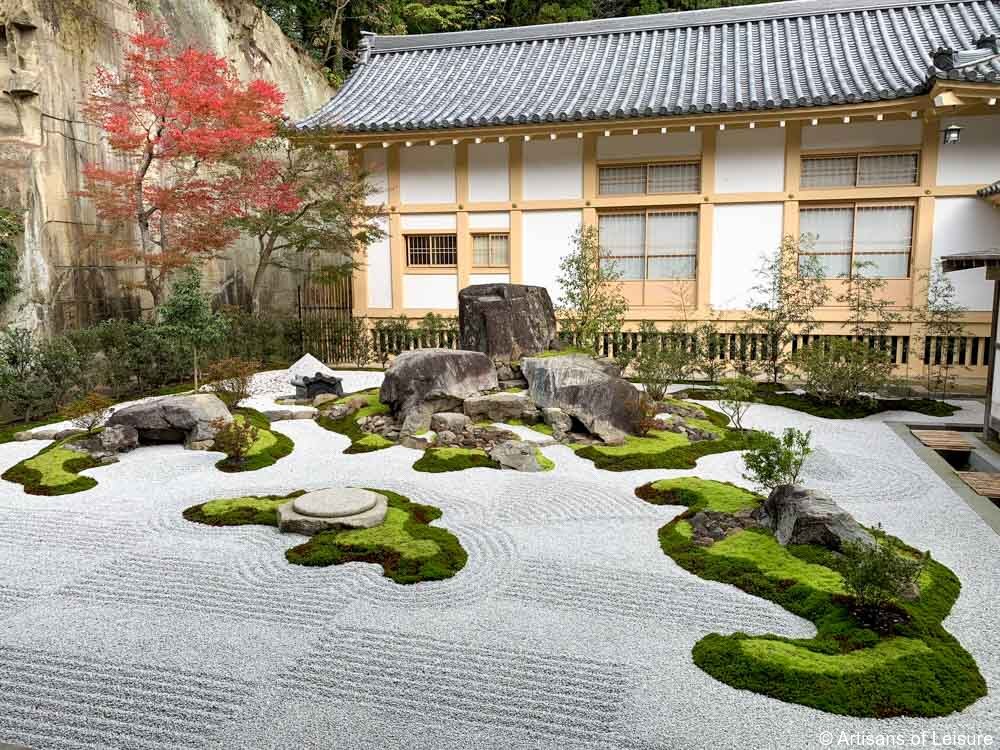 This is the entrance to a temple.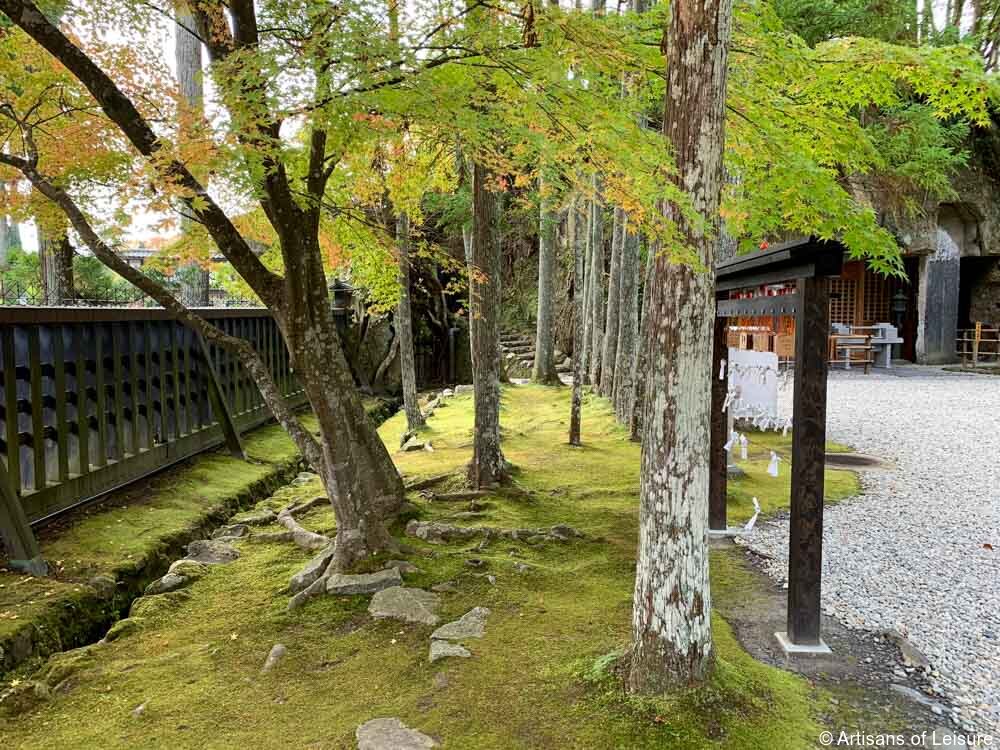 We like to stop here for a rest with a view of the sea.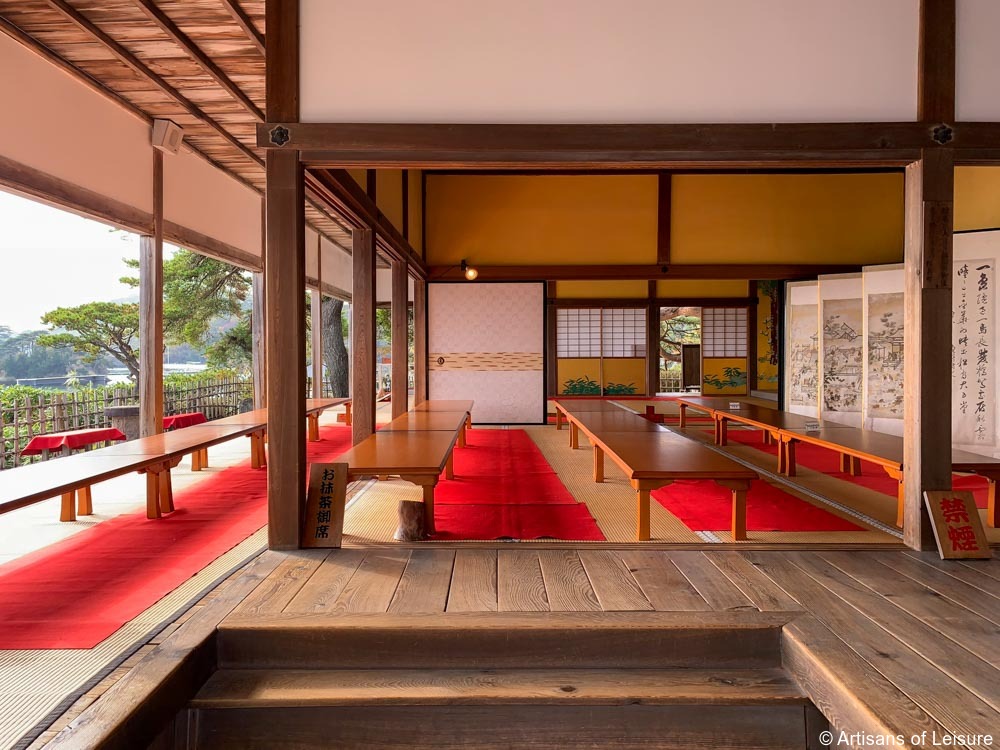 We take our travelers to local markets throughout Japan.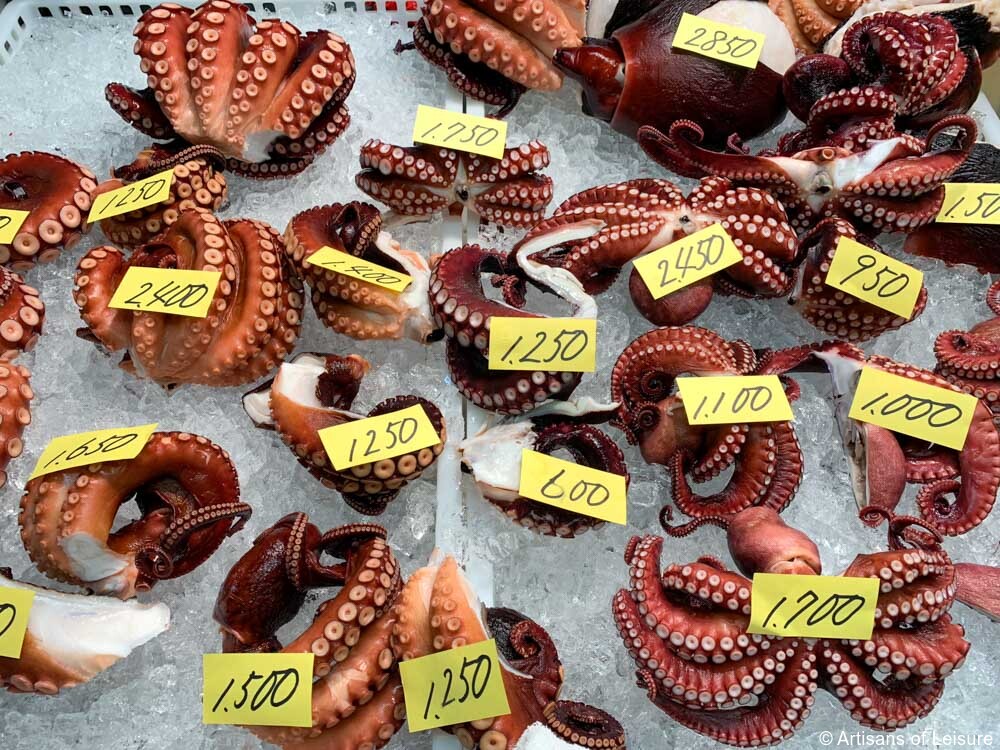 We also make reservations at the best local restaurants…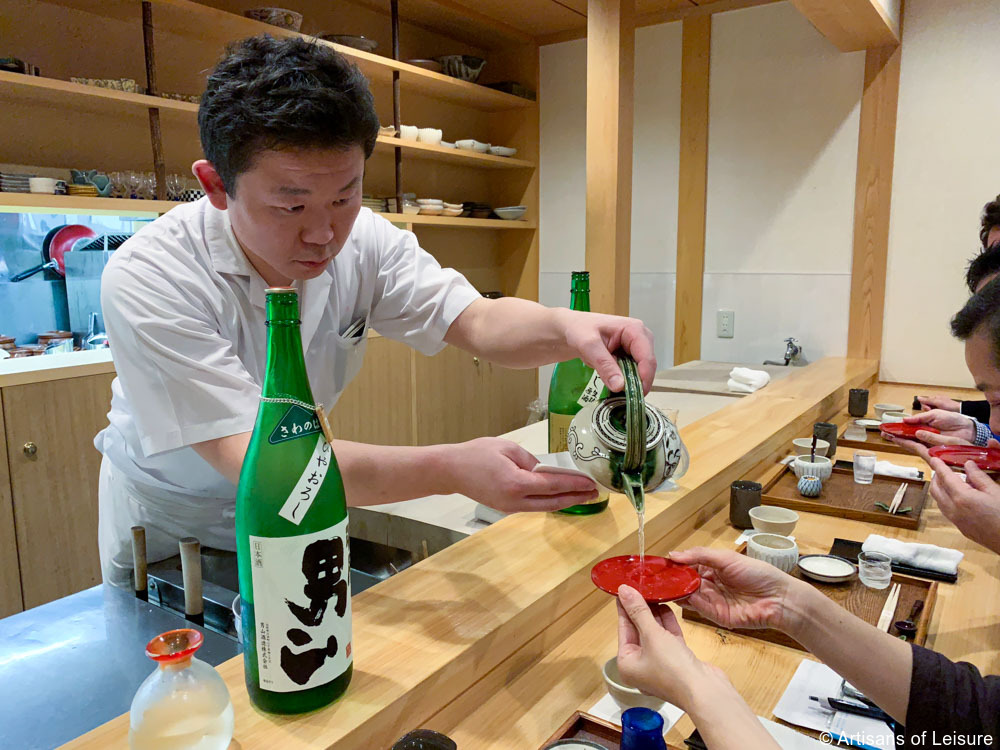 …and arrange meetings with local food producers to try delicacies such as dried persimmons…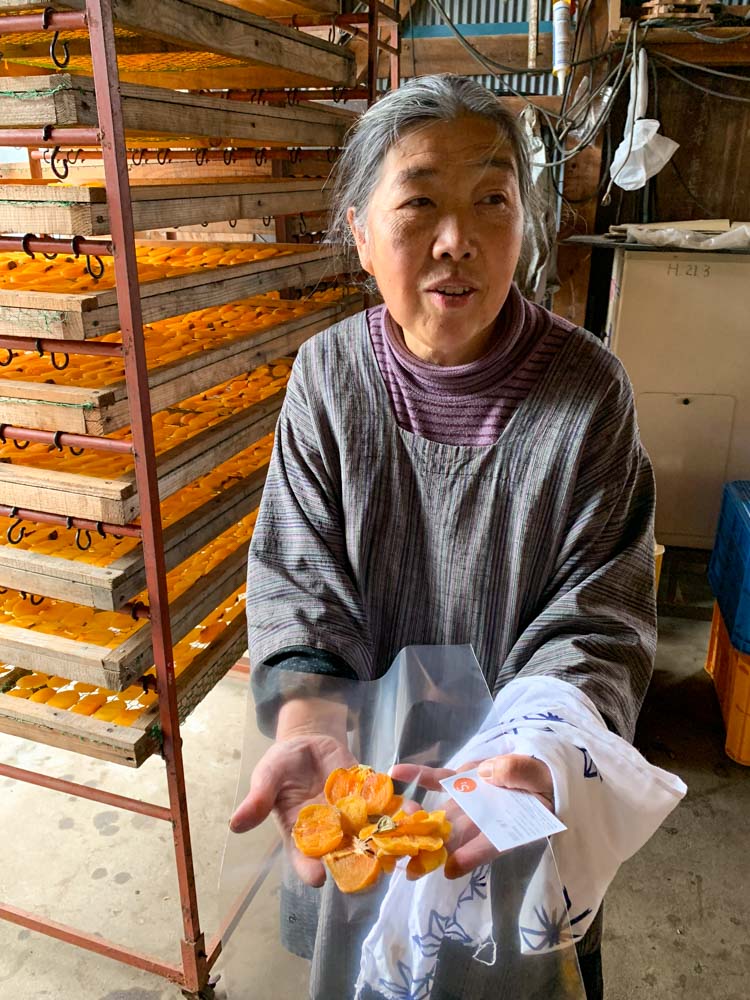 …and the finest green tea.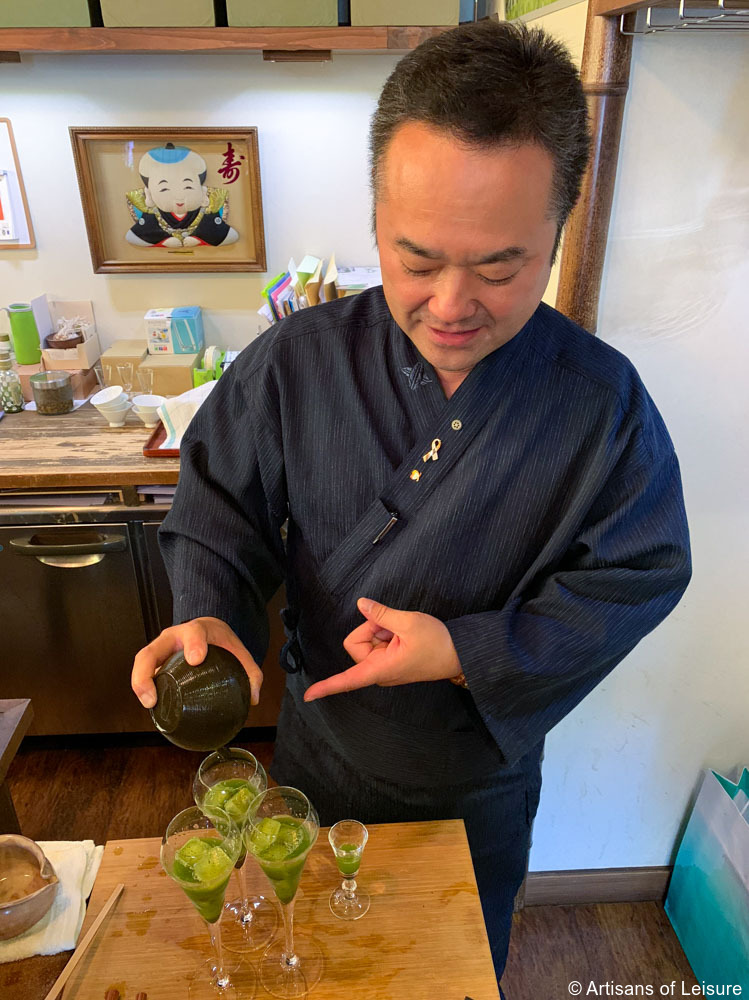 For adventurous travelers, we arrange itineraries that include more remote destinations, such as mountain shrines and temples…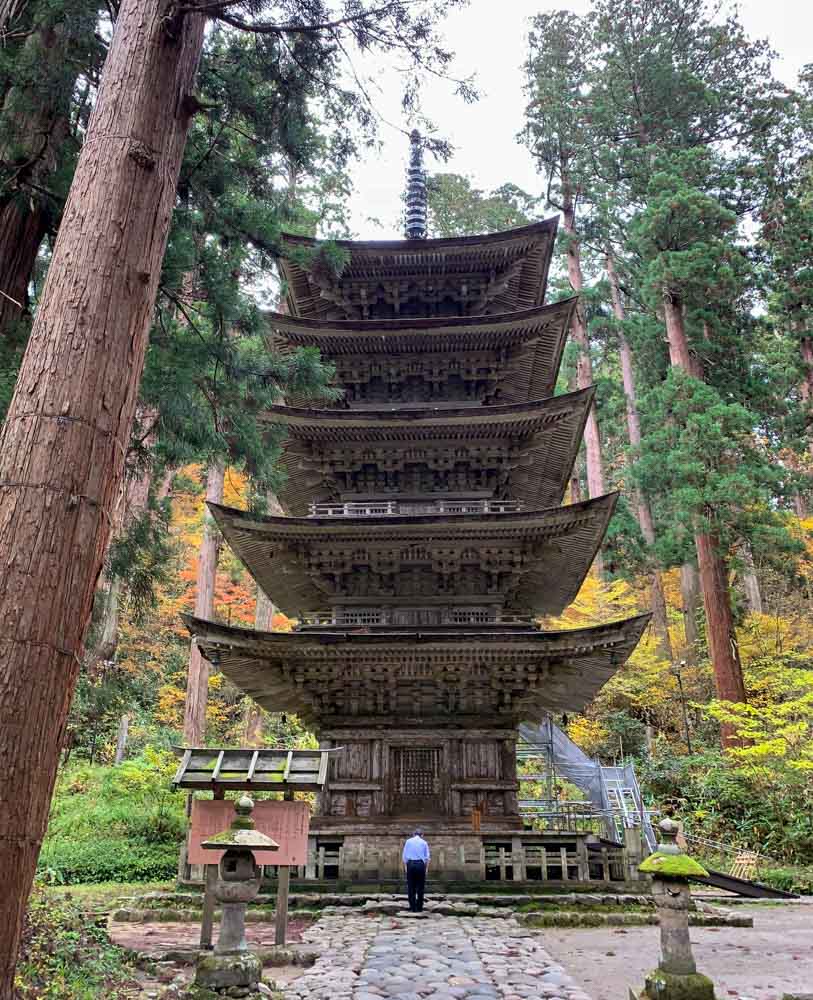 …far from the cities.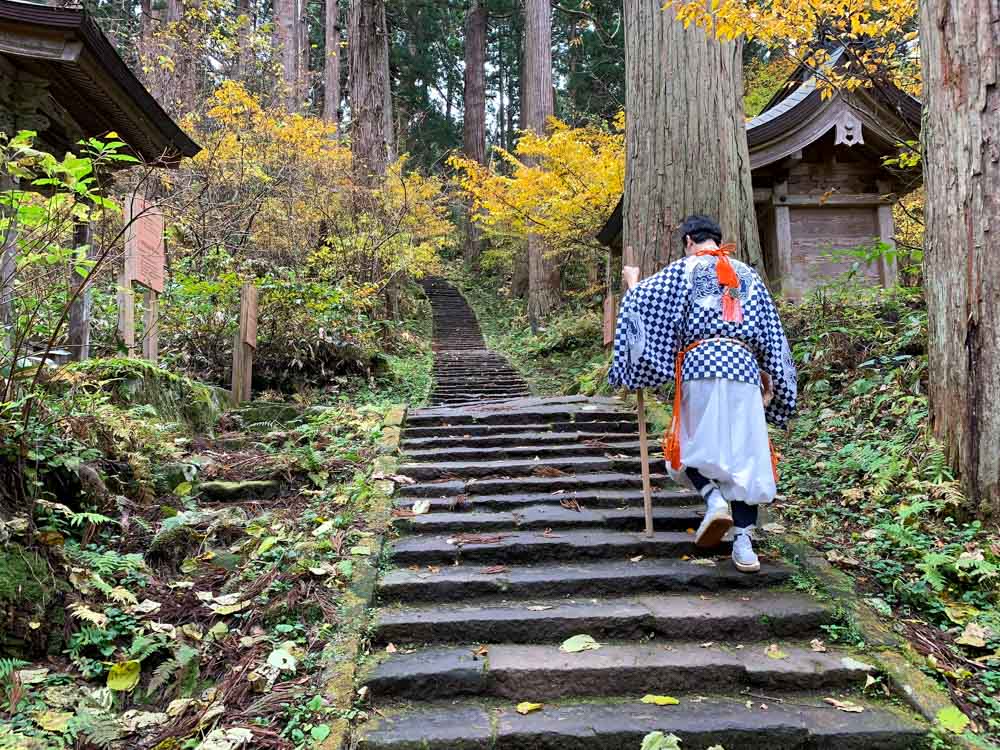 A typical meal of shojin ryori (vegetarian cuisine) at a mountain restaurant incorporates vegetables that grow in the surrounding landscapes.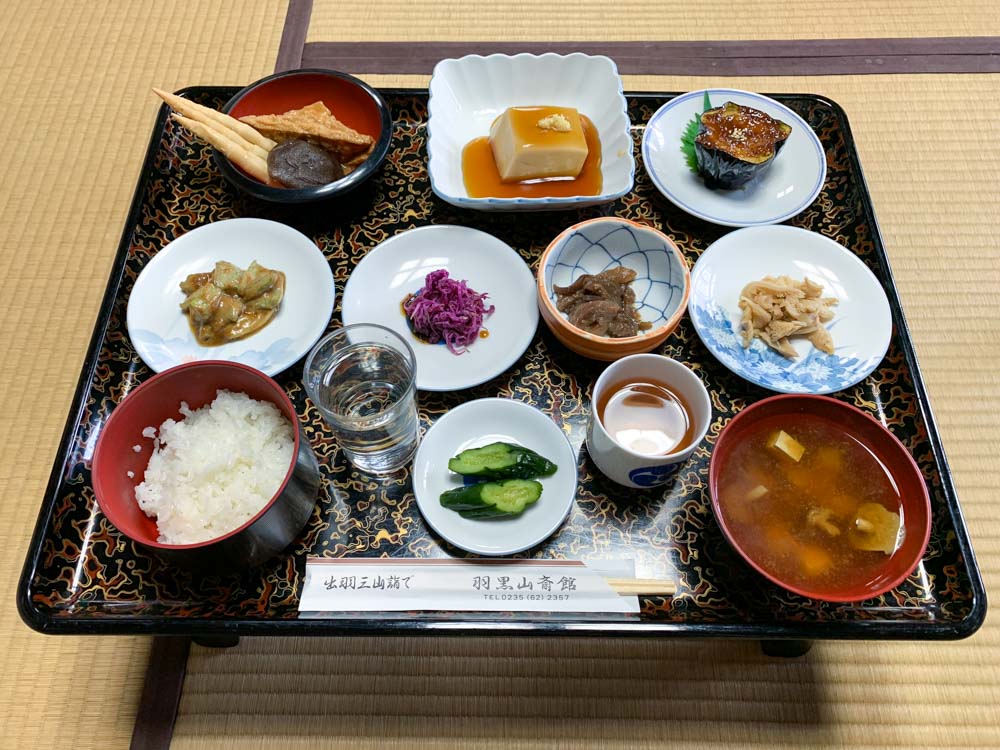 A notable mountain temple in rural Japan.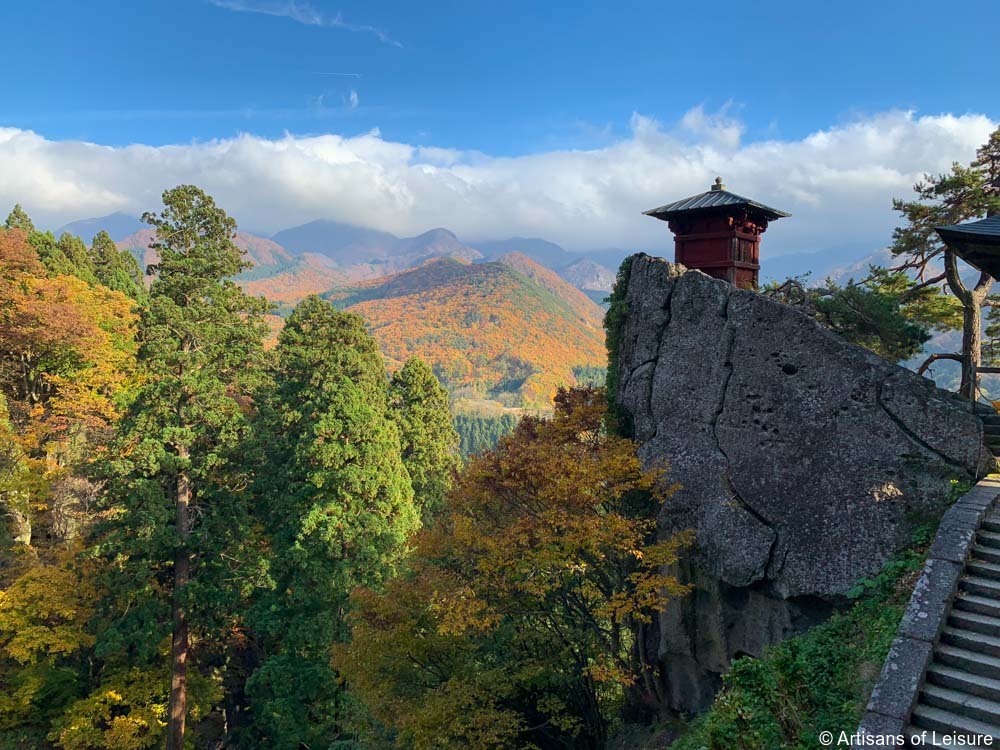 We also use the finest hotels and ryokan (traditional inns) in each destination…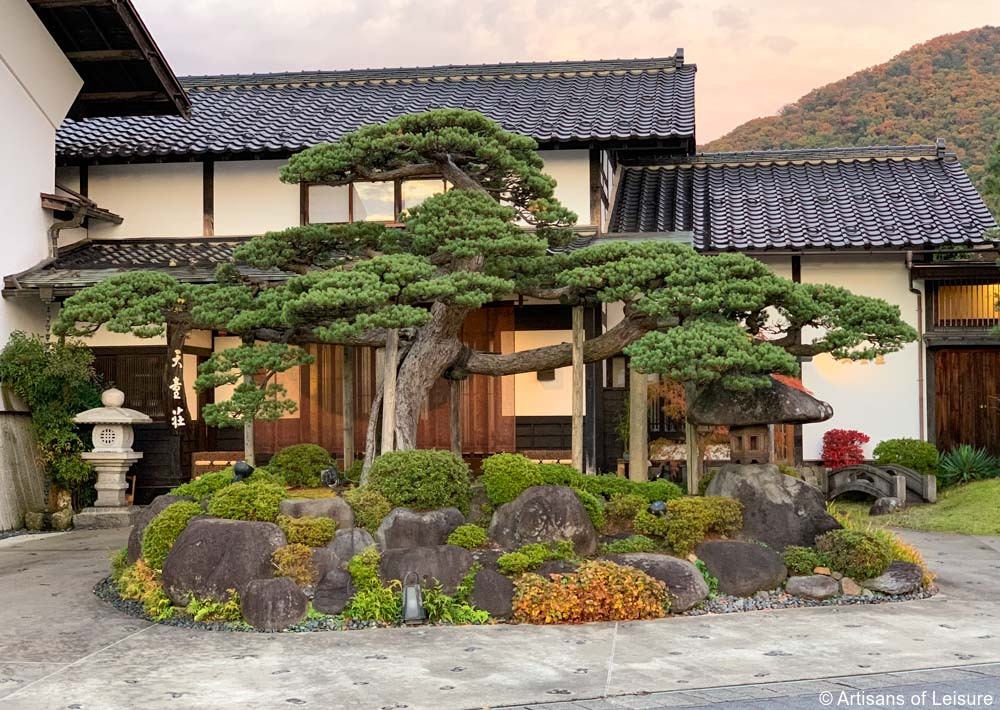 …including those with natural onsen hot springs…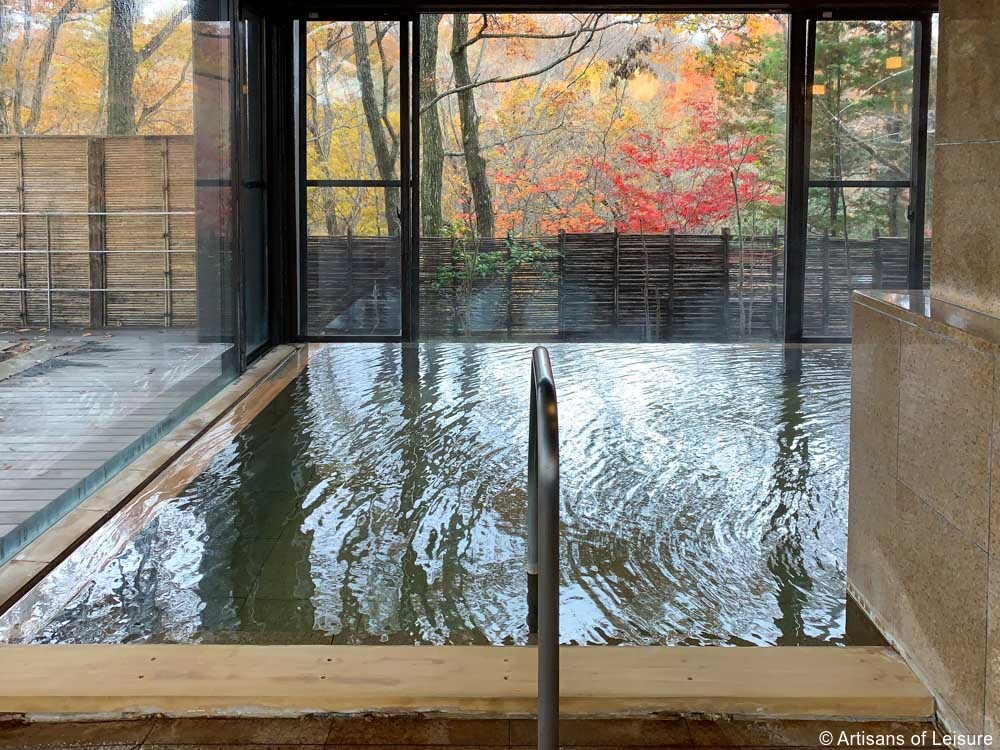 …and beautiful gardens.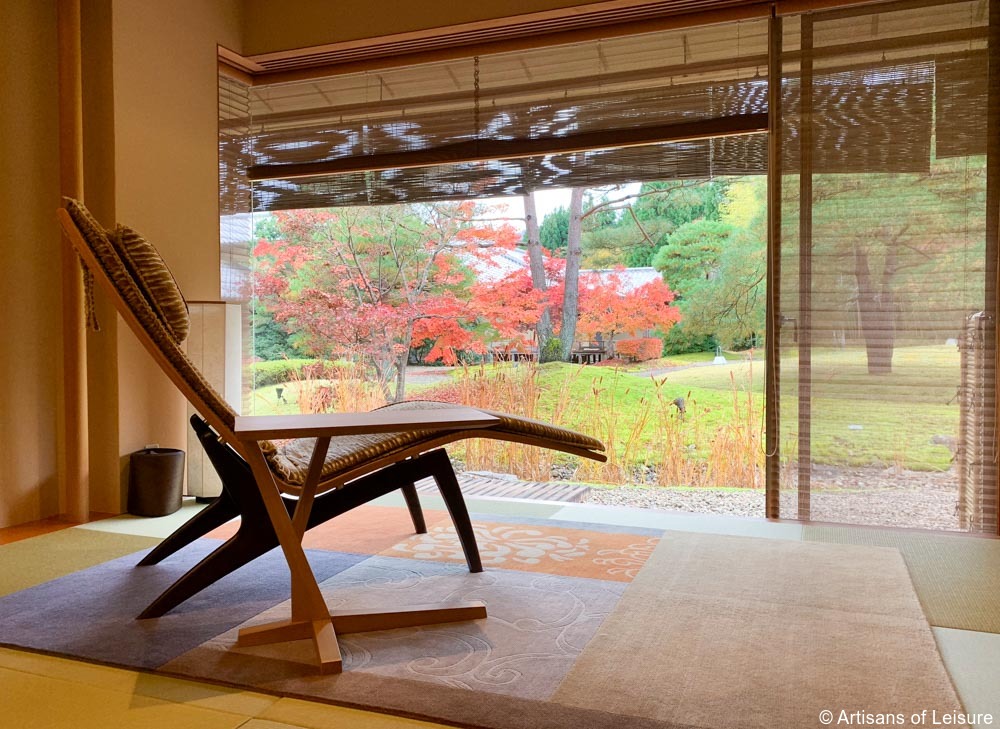 Many of the crafts that are an essential part of daily life in Japan are practiced in the more rural areas, including origami…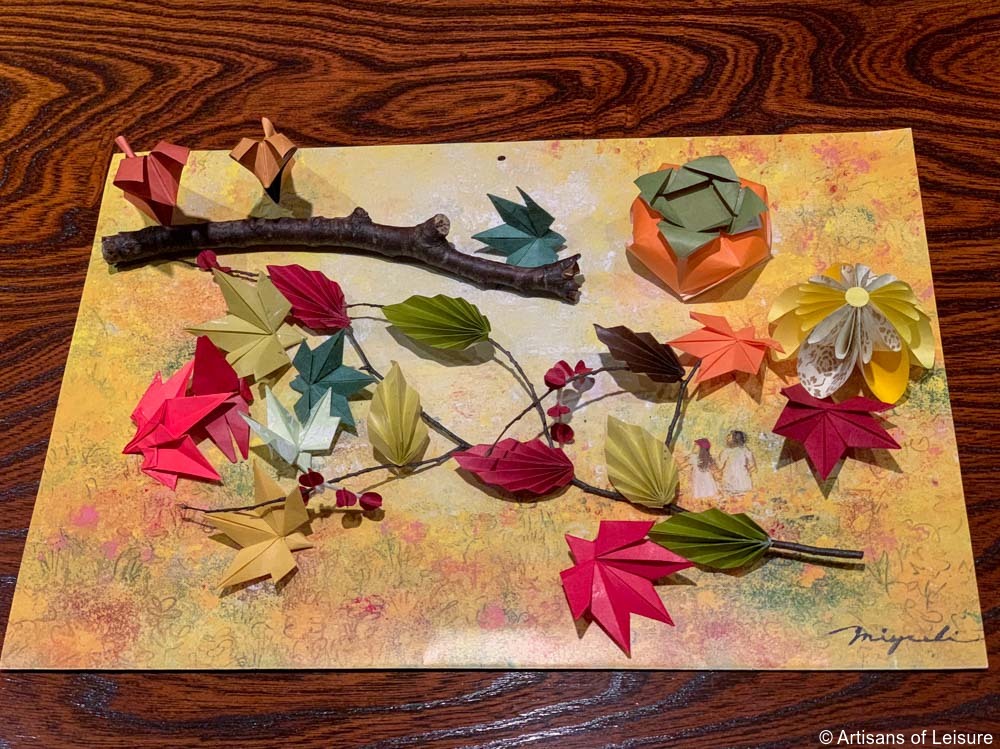 …wood carving…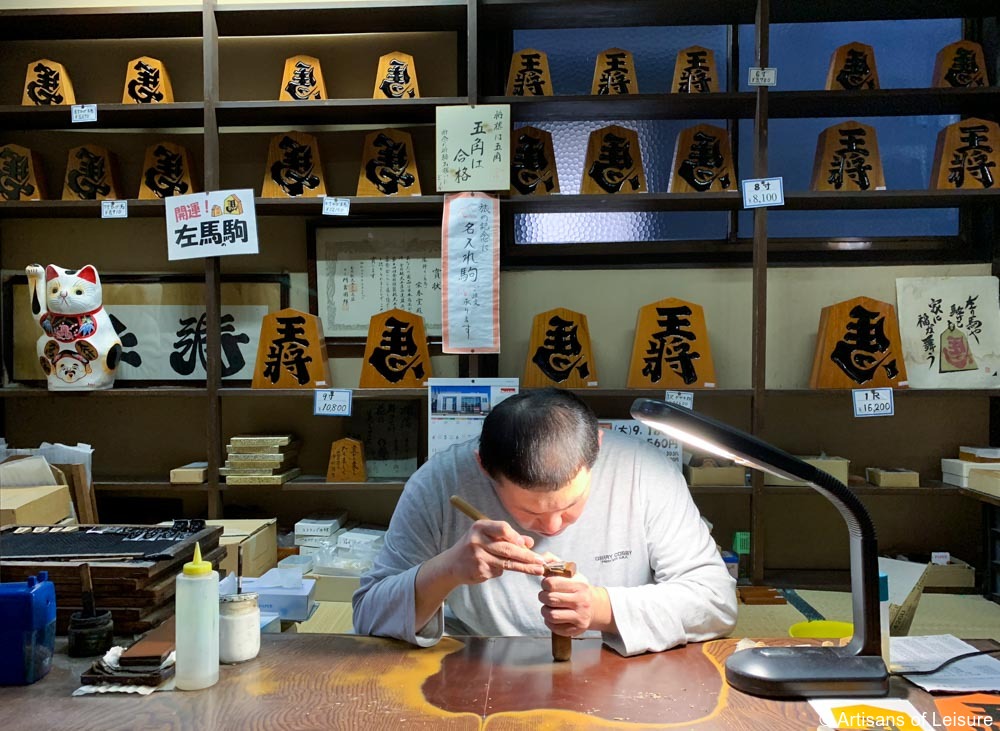 …and furniture making.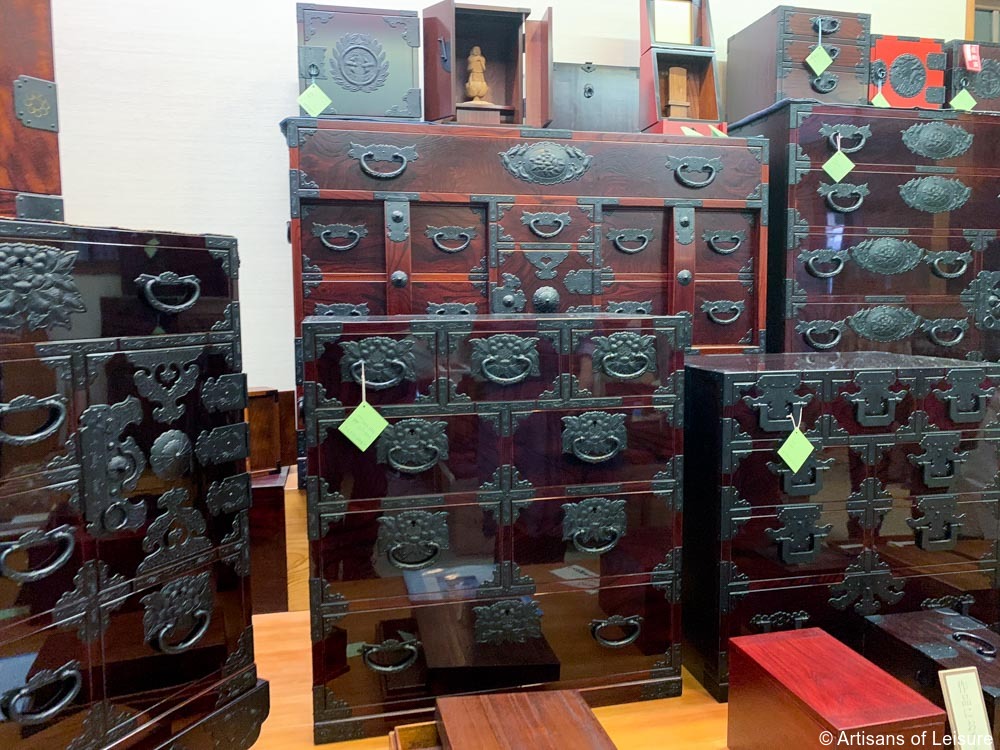 Shoes left at the entrance—a typical scene in Japan.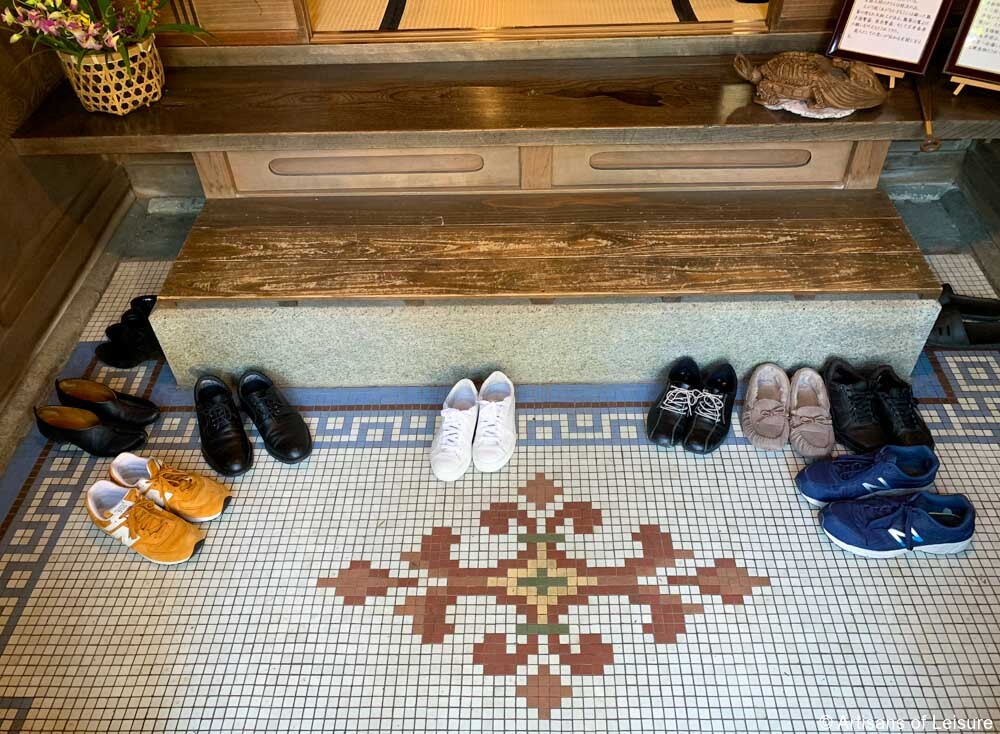 Contact Artisans of Leisure to plan a private Japan tour.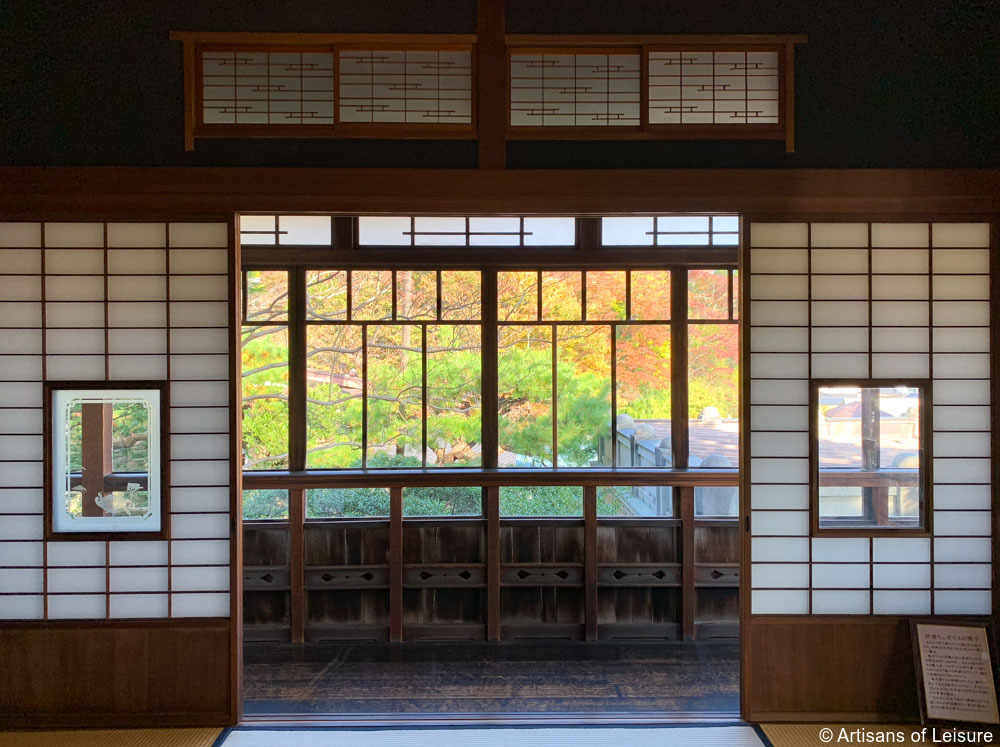 Tags: Aman Tokyo, Asia tours, autumn Japan tour, fall foliage, hiking, insider Japan, Japan, Japan crafts tours, Japan culinary tours, Japanese artisans, Japanese culture, Japanese food, Japanese gardens, Japanese ryokan, local markets, luxury Japan tours, Matsushima, Nezu Museum, off-the-beaten-path, onsen, owl cafe, tea, tea tastings, Tohoku, Tohoku tours, Tokyo, Tokyo tours