June 30, 2015
Exclusive Access: Dinner with Geisha in Japan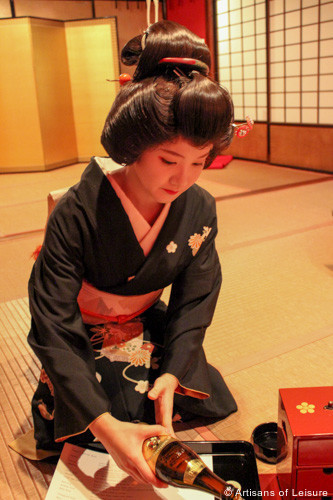 Enjoying a private dinner with geisha is one of Japan's most exclusive and most unforgettable experiences.
Icons of traditional Japanese culture, geisha and maiko (apprentice geisha) are professional performers who wear extravagant kimono, makeup and hair decorations while entertaining their guests
Geisha typically perform in private ochaya (tea houses) that are clustered in historic neighborhoods such as Gion in Kyoto and Higashi Chaya in Kanazawa. The beautiful interiors of the tea houses exemplify the best in traditional Japanese style.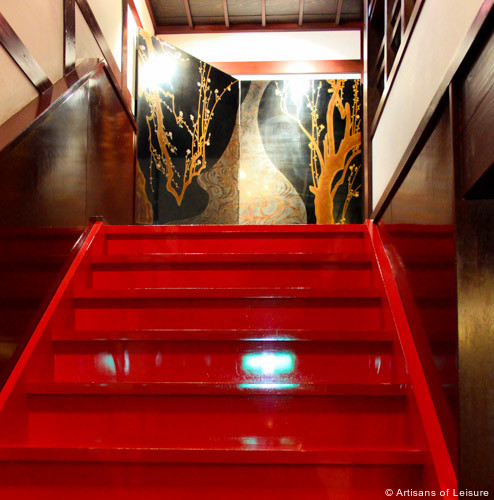 Catching a glimpse of a geisha or maiko on her way to or from a tea house is a rare and treasured experience for most people. However, gaining entrance to a geisha tea house generally requires insider connections.
Fortunately for our travelers, Artisans of Leisure can arrange such access and a private dinner with geisha on any of our private Japan tours.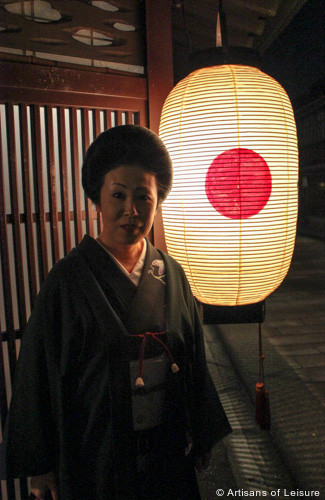 Contact an Artisans of Leisure Japan specialist to start planning a customized Japan tour.