November 22, 2022
What's New in Japan: Travel Inspiration
Japan is one of our favorite and most popular destinations. We constantly track the latest developments so we can offer our travelers the best of Japan.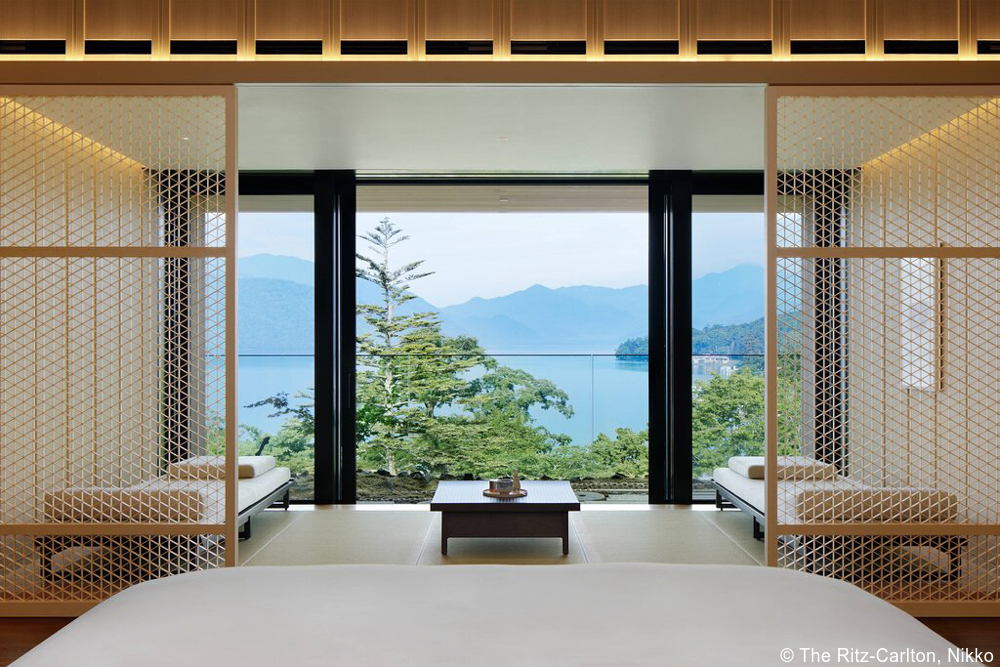 New hotels and attractions have opened throughout Japan over recent months in Kyoto, Naoshima, Tokyo, Niseko, Okinawa and other popular destinations, enticing travelers for their first time or a repeat visit. Here are a few of the latest developments, which we can incorporate into any of our private, customized Japan tours.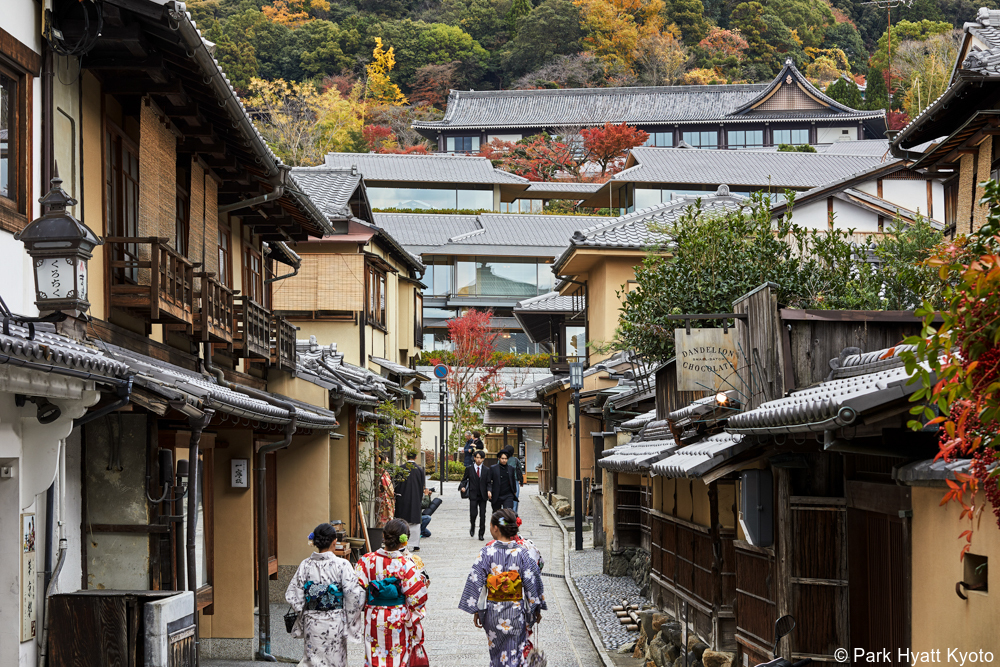 KYOTO
Kyoto has added several luxury hotels and boutique hotels to its already robust selection of accommodations for luxury travelers.
Hotel the Mitsui Kyoto, a Luxury Collection Hotel & Spa is a refined hotel next to UNESCO-listed Nijo Castle in the heart of Kyoto.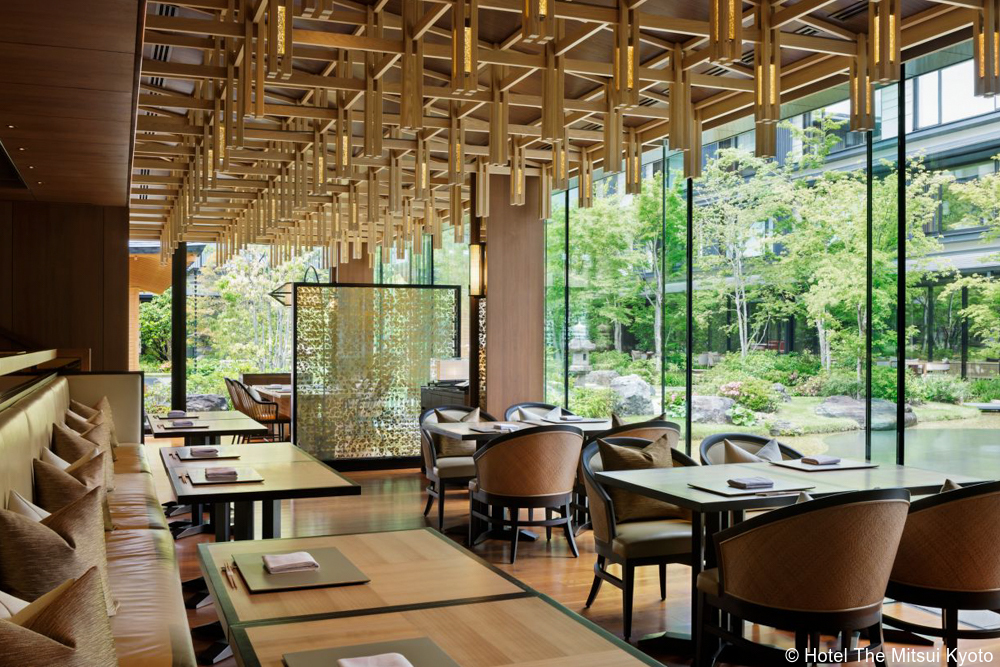 Built on the grounds of an estate owned for more than 250 years by the powerful Mitsui family, it's a modern take on traditional Japanese ryokan architecture, centering on a Japanese garden and a soothing water feature.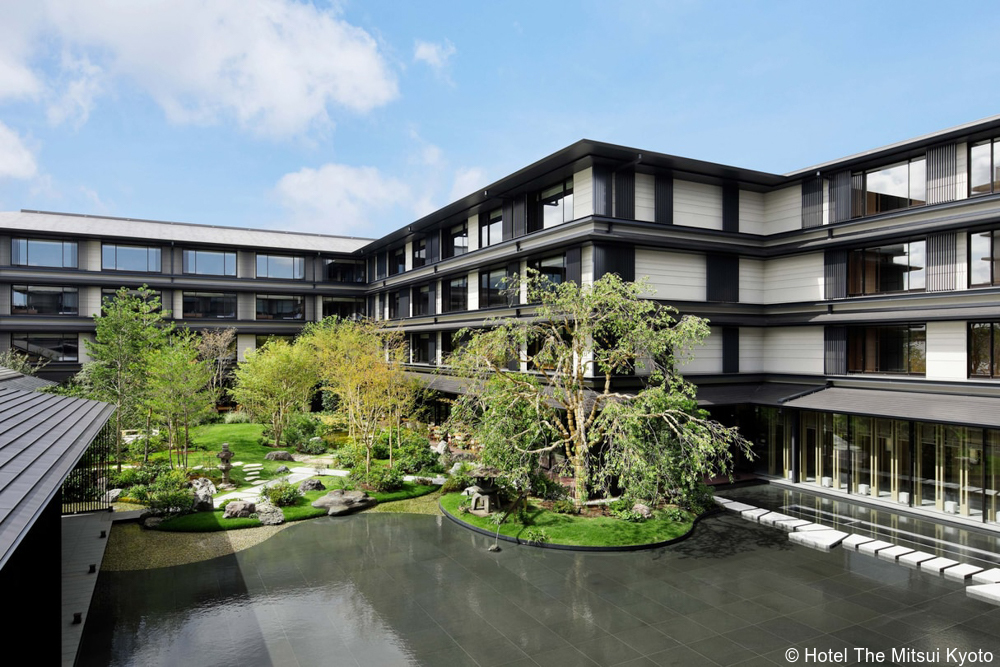 A key feature of Hotel the Mitsui Kyoto is the natural onsen (hot springs) water drawn from deep beneath the property, which is used in the spa pool and private onsen baths.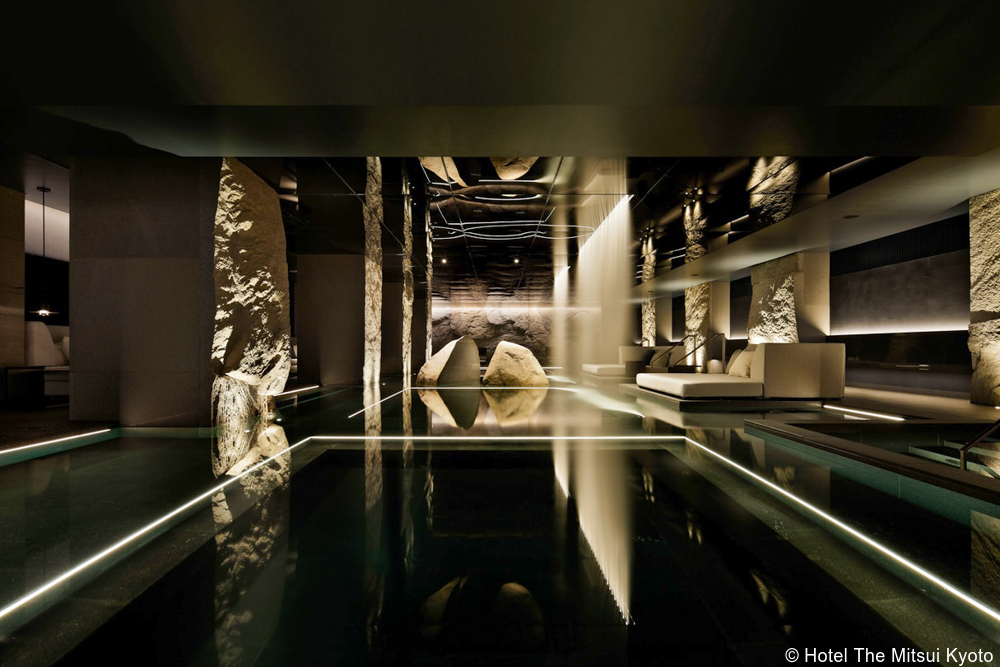 The Park Hyatt Kyoto is a five-star luxury hotel in the hills of the Higashiyama district of the ancient capital. It's walking distance to major attractions such as Kiyomizudera Temple, Yasaka Shrine and the traditional crafts shops on the Sannenzaka pedestrian street.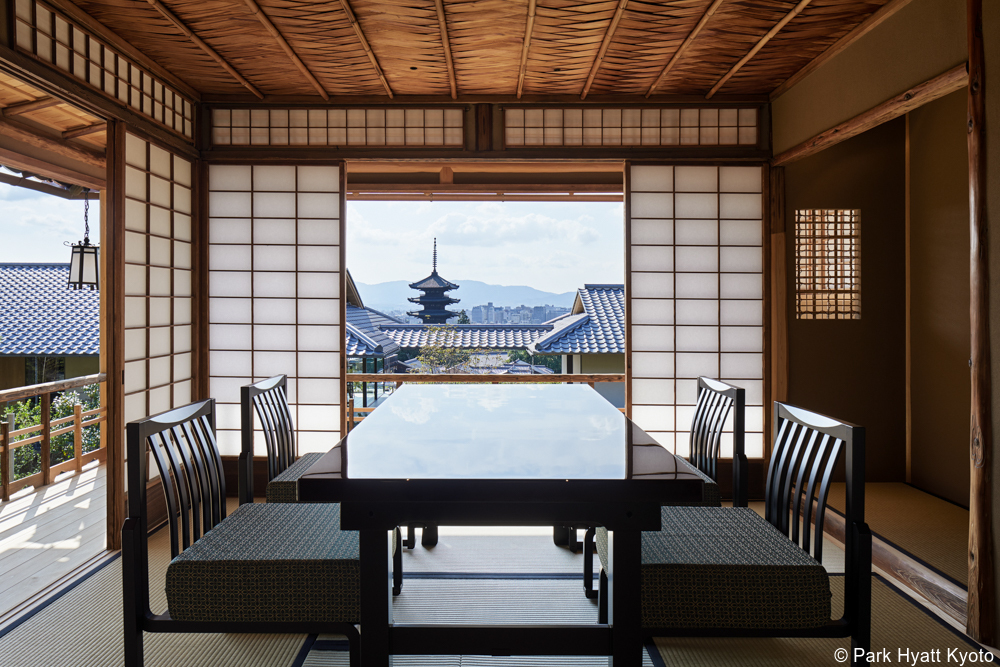 The hotel's modern style incorporates traditional Japanese aesthetics, with wood walls and ceilings, deep eaves on the roofs and courtyard gardens.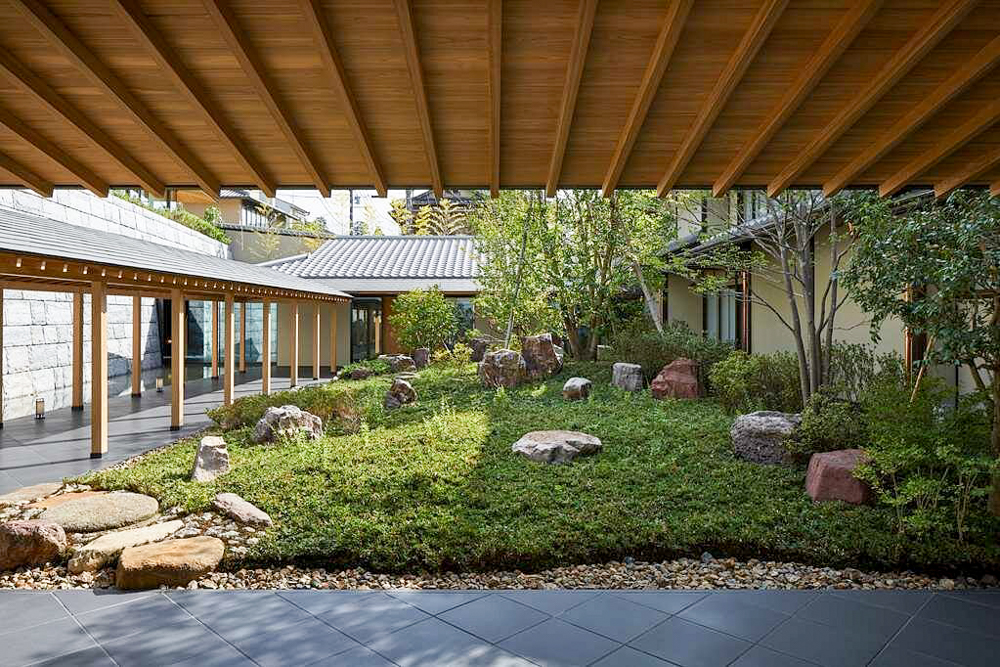 Panoramic views over the rooftops of Kyoto are a feature of many guest rooms, as well as Kyoyamato, a legendary ryotei (high-end restaurant) next to the hotel that serves traditional Japanese kaiseki ryori in tatami rooms. The hotel spa offers Japanese and other treatments.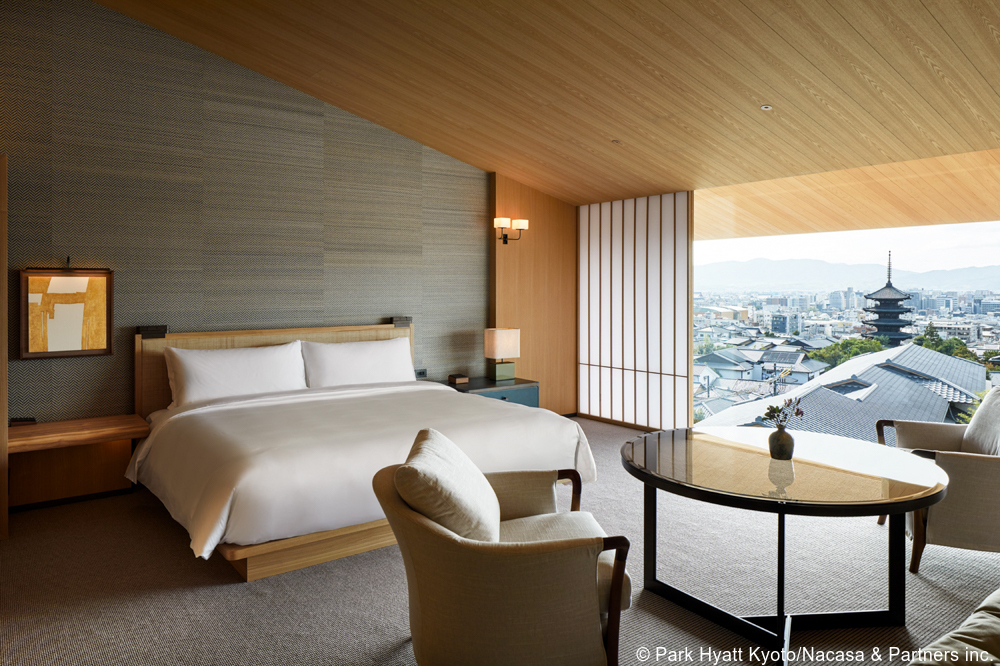 The Aman Kyoto is another relatively new addition in Kyoto's luxury hotel scene. The resort-style hotel is in a secluded garden on a forested hillside near Kinkakuji, the Temple of the Golden Pavilion.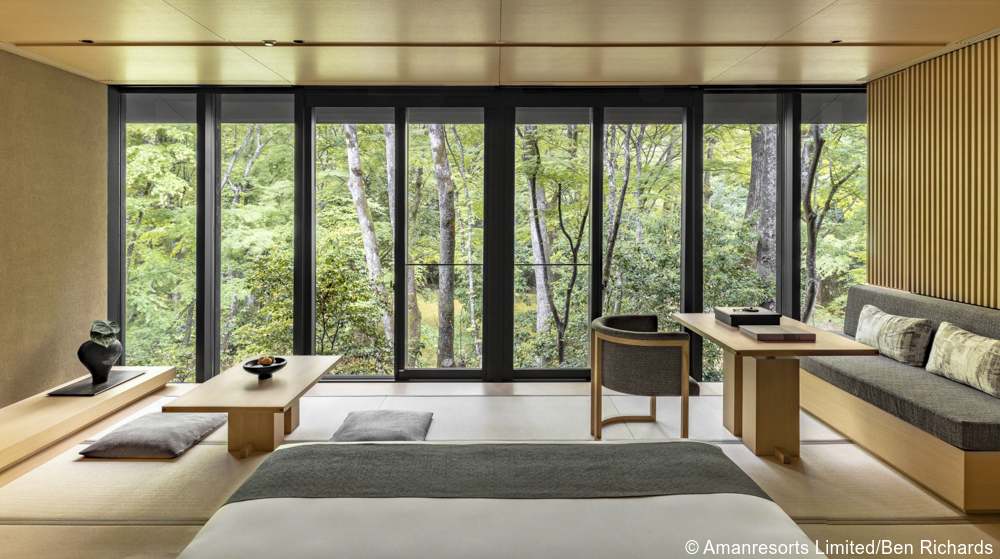 Spacious guest rooms and public areas have the refined minimalist aesthetic typical of Aman resorts. The hotel also has an onsen spa and restaurants opening onto views of the surrounding greenery.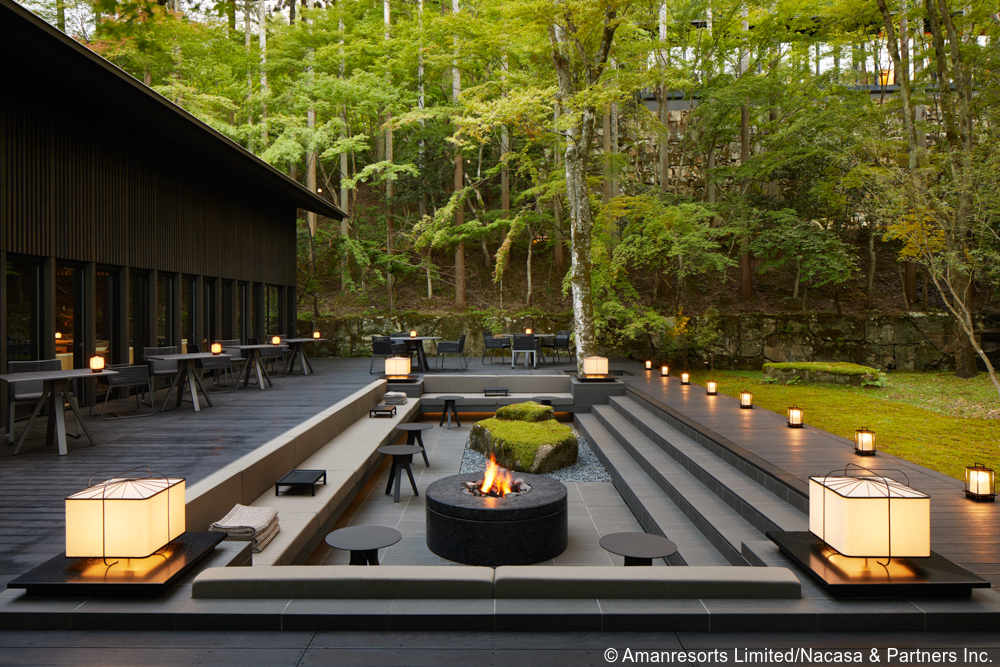 Nearby, Roku Kyoto LXR brings modern Japanese style into the wooded foothills of Kyoto. Guest rooms and airy, glass-walled public areas look onto gardens, a large water feature, forested mountains and the Tenjin River. The hotel also has a spa and outdoor thermal pool.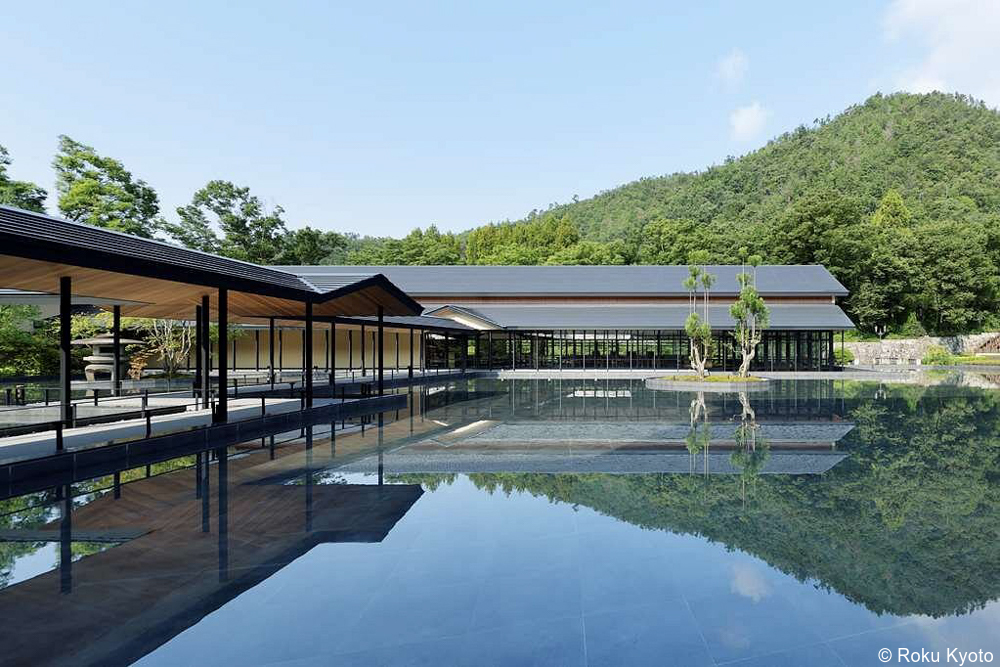 The Shinmonzen is a boutique hotel in the center of Gion, Kyoto's famous and very traditional geisha district. The exterior has the dark wood walls and tile roof of a traditional Japanese ryokan.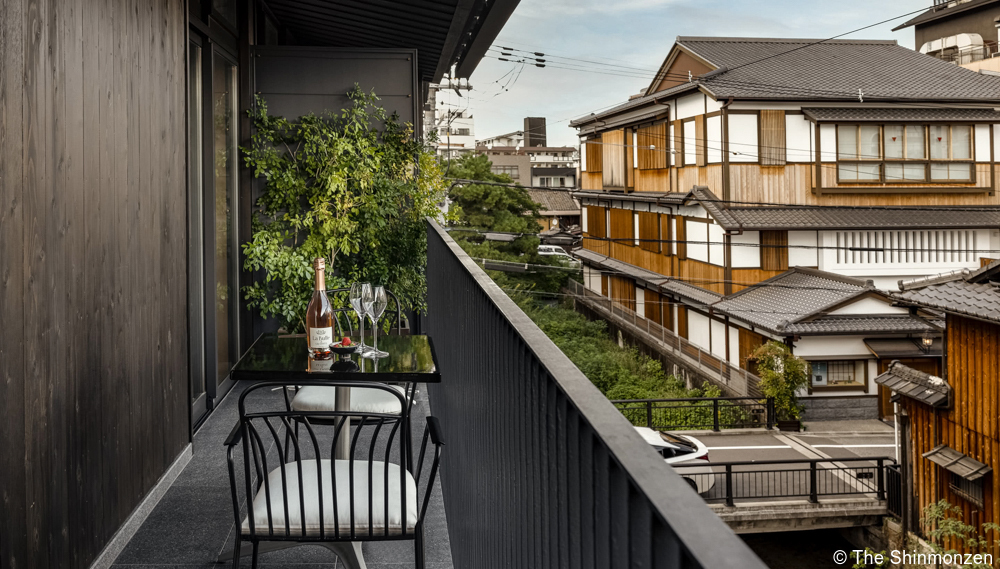 The Shinmonzen was in fact designed by famous Japanese modern architect Tadao Ando, who is better known for concrete forms (as on Naoshima, below).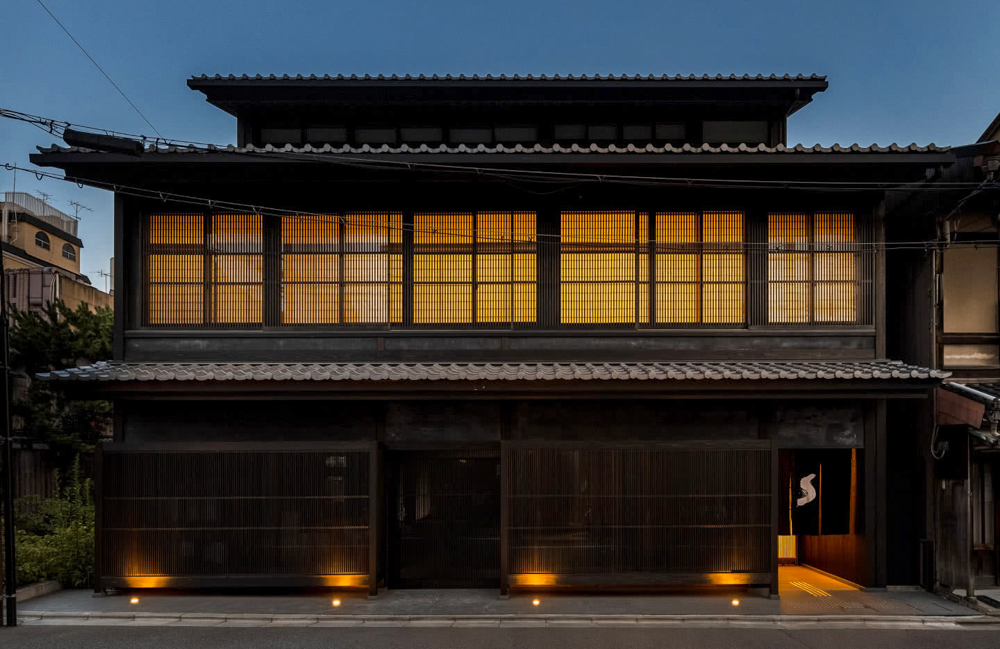 The interiors of The Shinmonzen are more contemporary, mixing modern furniture with a minimalist Japanese aesthetic of blond wood and shoji screens.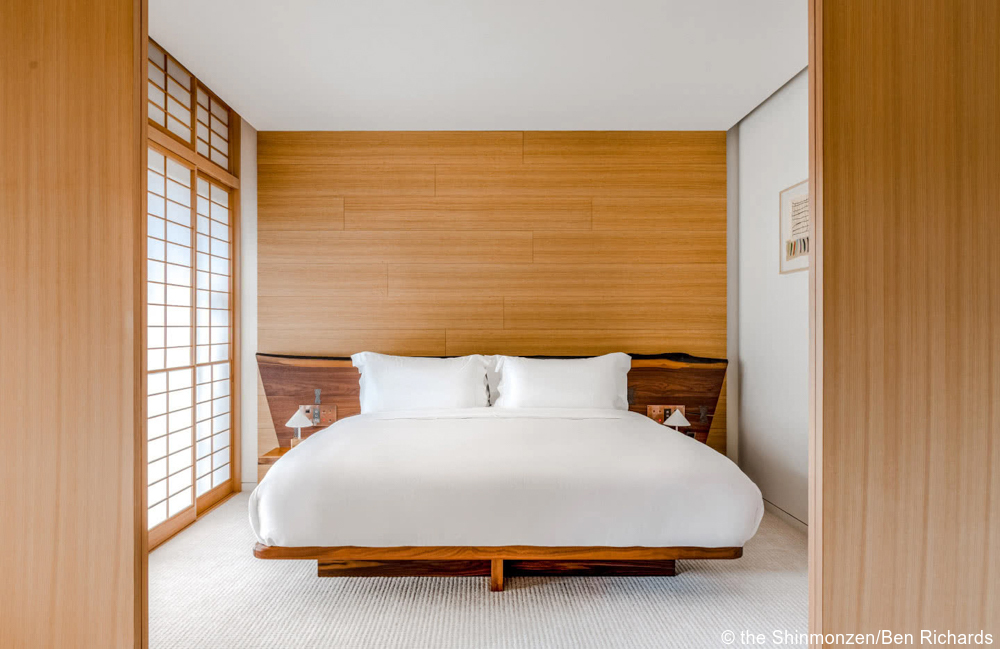 NAOSHIMA
Naoshima is a paradise for contemporary art lovers. Known as Japan's art island, Naoshima is the main island in an art complex filling several islands in the Seto Inland Sea with installations by the finest Japanese and international artists, including Yayoi Kusama, Claude Monet and James Turrell.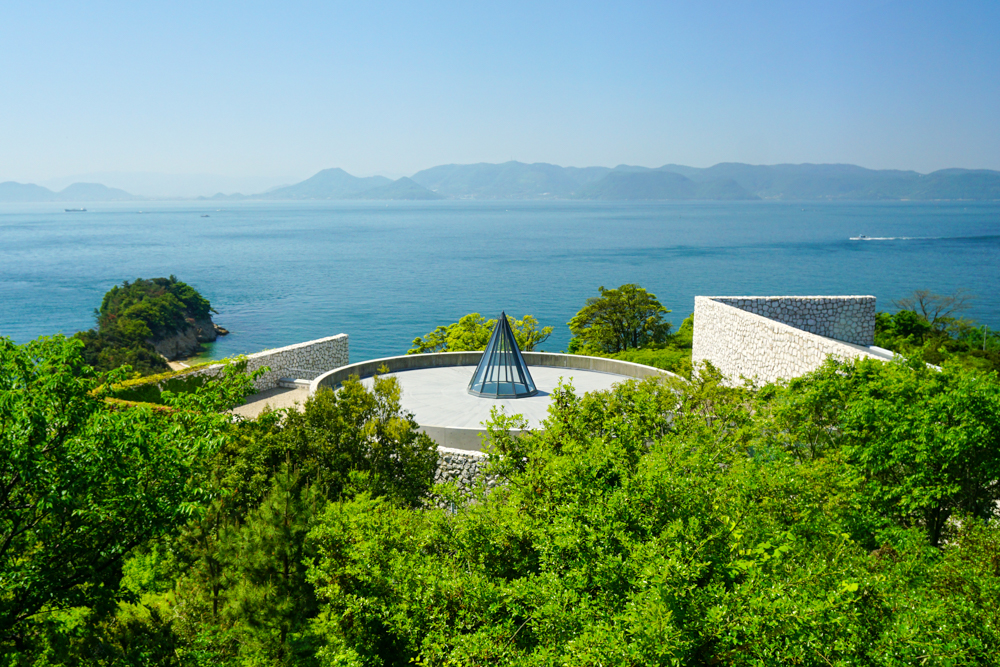 In recent months, Kusama's iconic Pumpkin sculpture has been recreated and reinstalled after a typhoon in 2021 destroyed the first version. Tadao Ando—who has designed several museum and hotel buildings on Naoshima—has created the new Valley Gallery, a simple concrete building inspired by Shinto shrine architecture. It contains a Kusama installation of mirror balls called Narcissus Gallery, as well as Tsuyoshi Ozawa's installation of small Buddha figurines made from industrial waste called Slag Buddha. Another addition to Naoshima is artist Hiroshi Sugimoto's all-glass tea house Mondrian, which sits in a pond in Benesse House Park.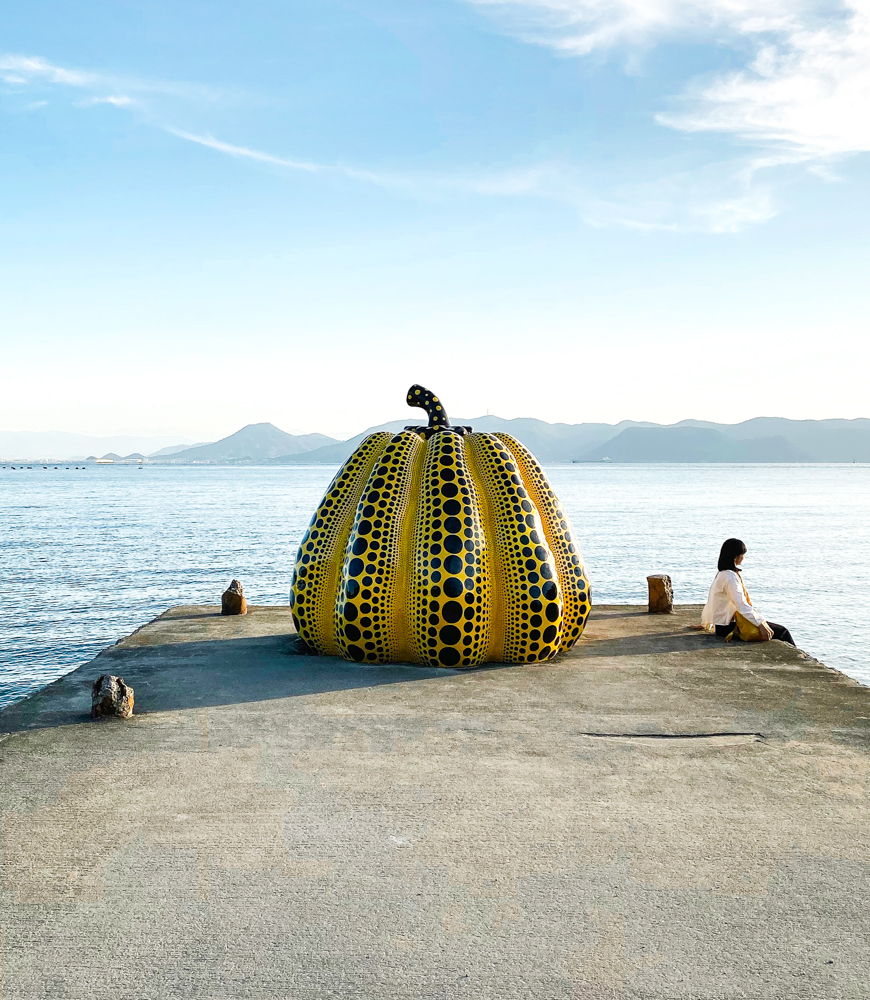 ROKA Naoshima is the newest boutique hotel on the art island. A modern version of a ryokan, it has a raked stone garden in front that leads to tatami-floored guest rooms, each with an open-air bath. The hotel is near Naoshima's main village and the art installations known as Art House Projects.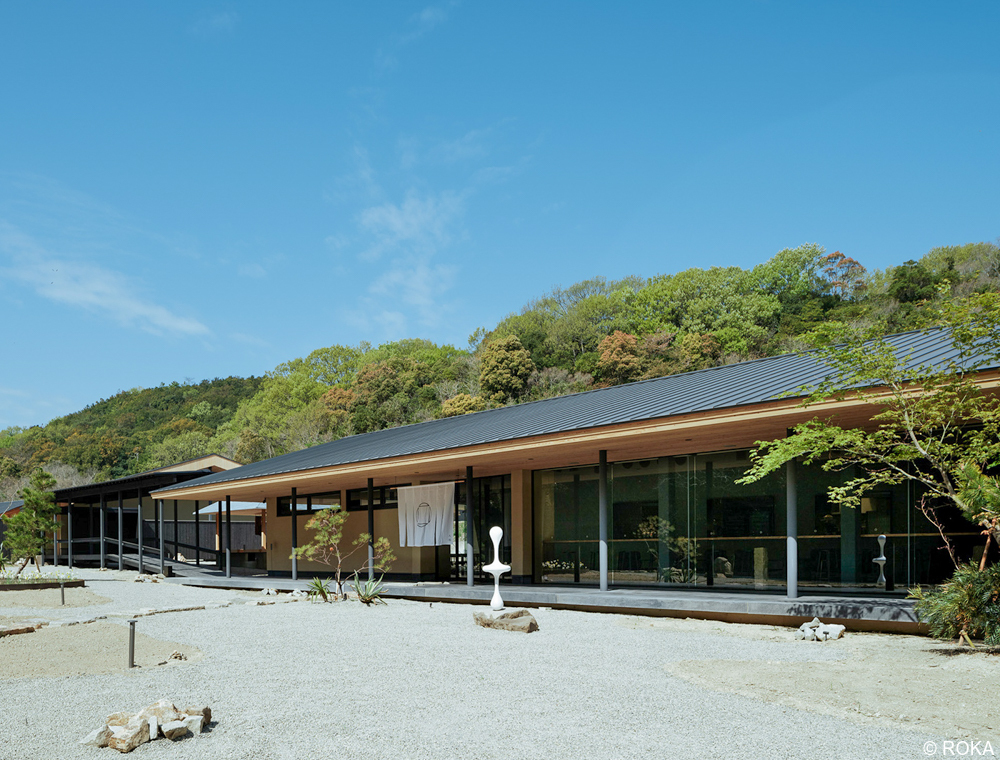 TOKYO
The Four Seasons Hotel Tokyo at Otemachi recently opened atop a new tower in the heart of Tokyo's business district. The elegant modern rooms have expansive views over the Imperial Palace gardens and city center.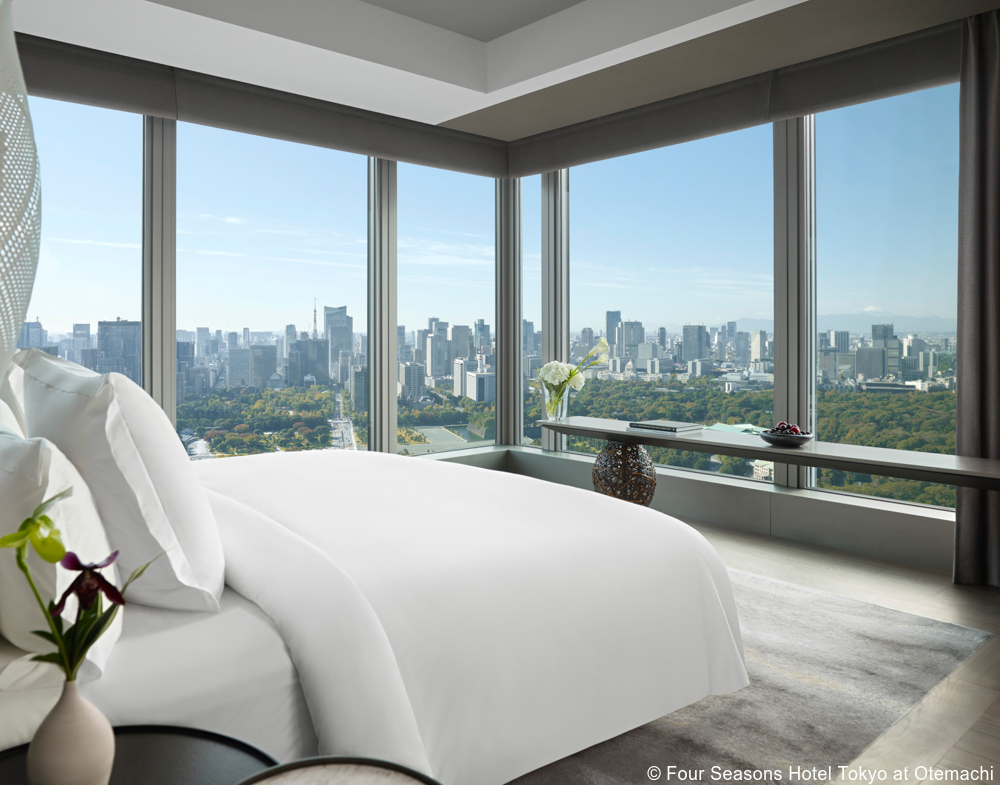 Among the many facilities are a spa, an indoor swimming pool, an outdoor terrace and a Japanese bath.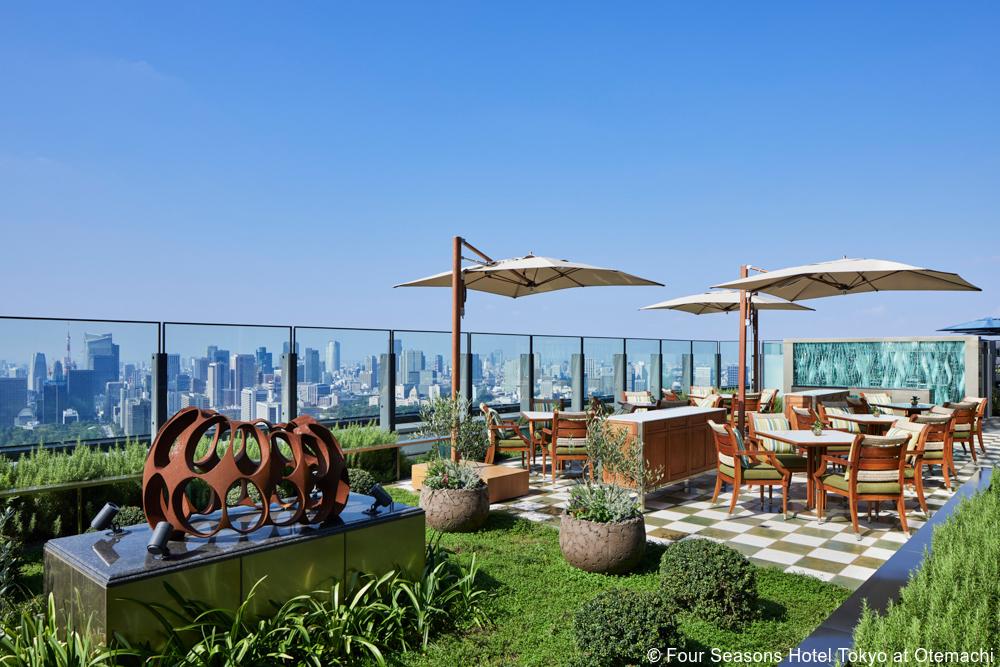 Notable experiences that have been added in Tokyo in recent months are teamLab Planets, an immersive light and digital art installation…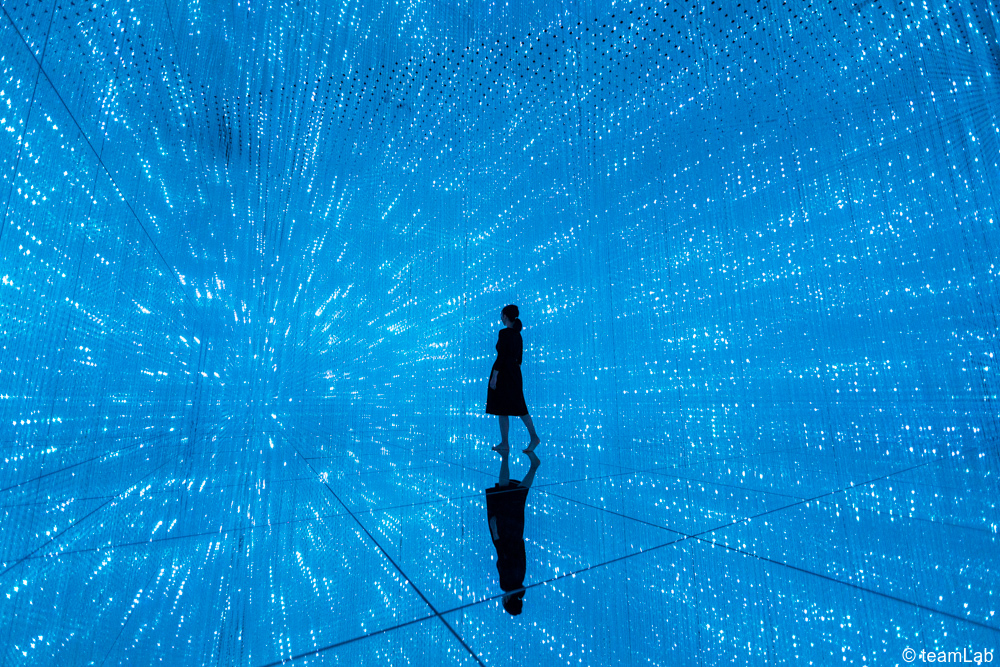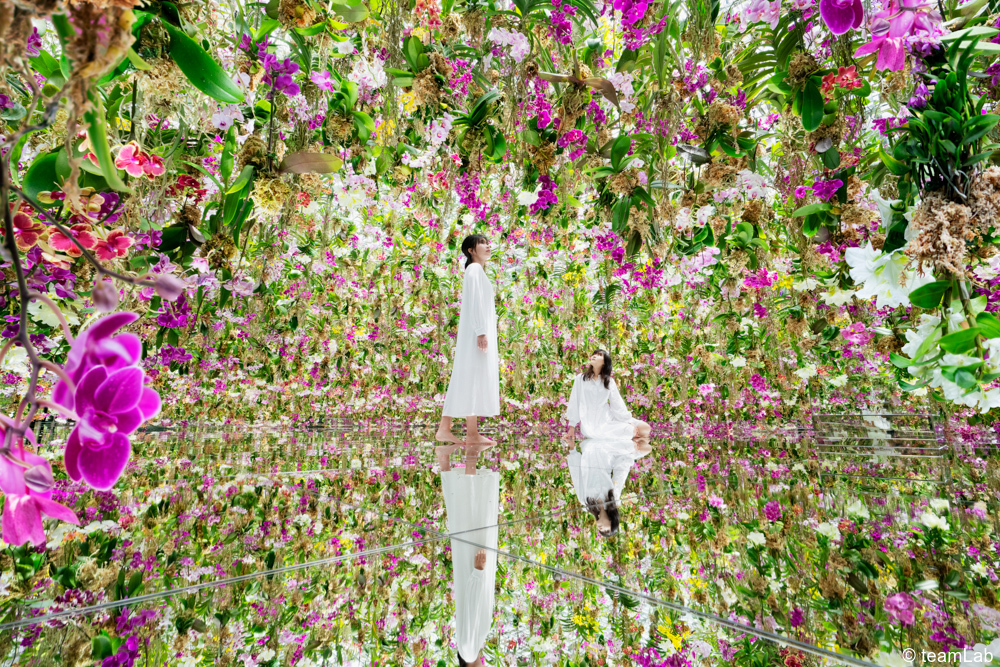 …Small Worlds Tokyo, a vast indoor miniature theme park that features a combination of real and fictional places with meticulous attention to detail, special effects and interactive experiences…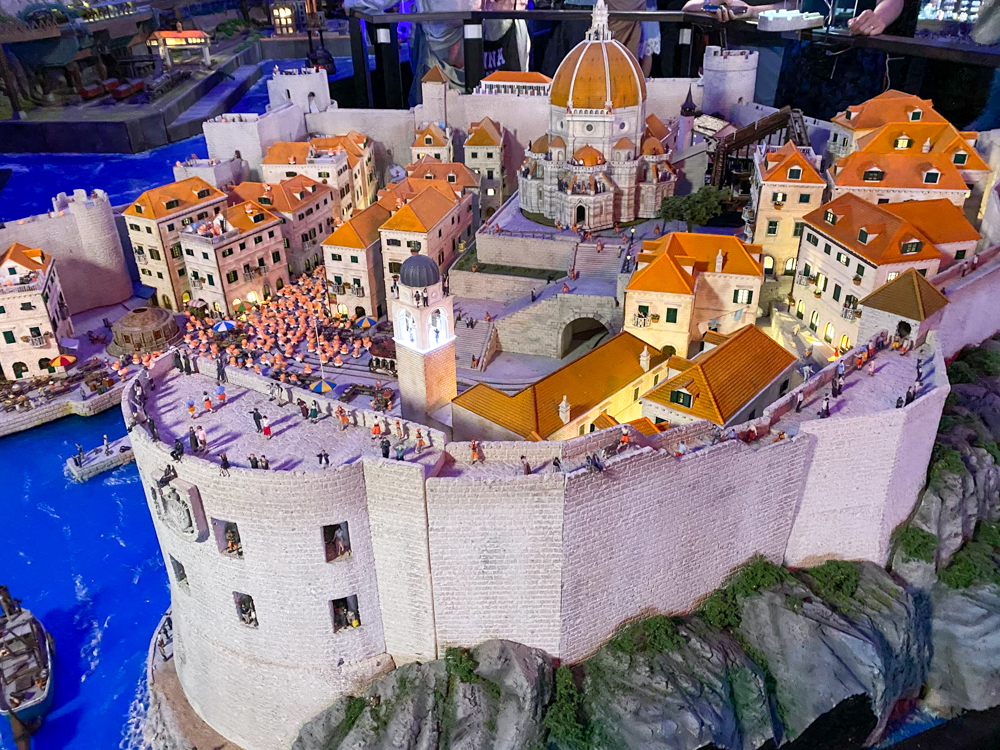 …and the Pokemon Center Shibuya, Nintendo Tokyo and Capcom stores, where fans of Japanese games and anime can find unique branded merchandise.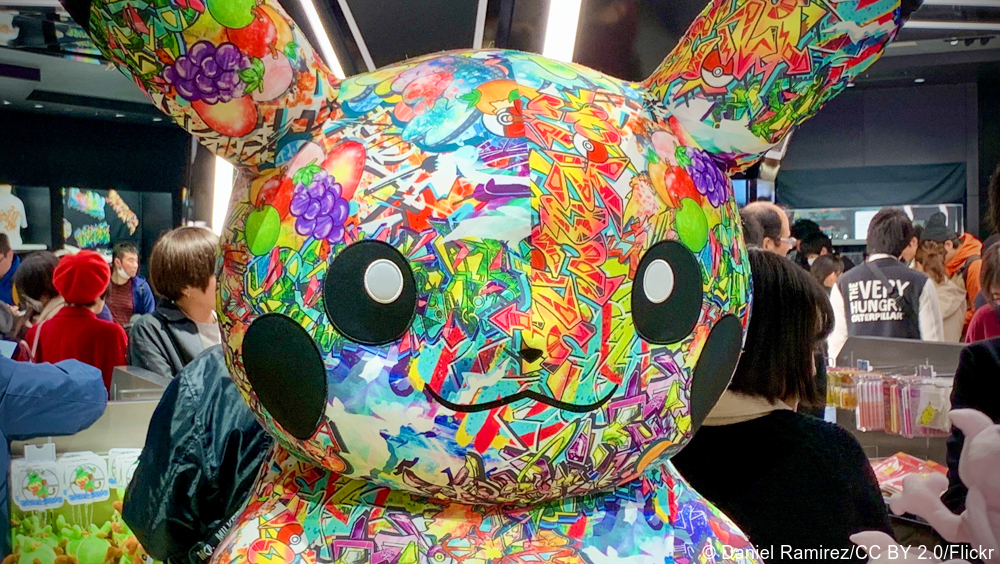 The Warner Bros. Studio Tour Tokyo – The Making of Harry Potter, an outpost of the original London studio tour that provides a magical behind-the-scenes experience, is scheduled to open in late 2023.
The quirky Tokyo Toilet, an ongoing design project sponsored by the Nippon Foundation, has recently added several new architect-designed toilets around the Shibuya-ku district, bringing the total to 13 out of a planned 17.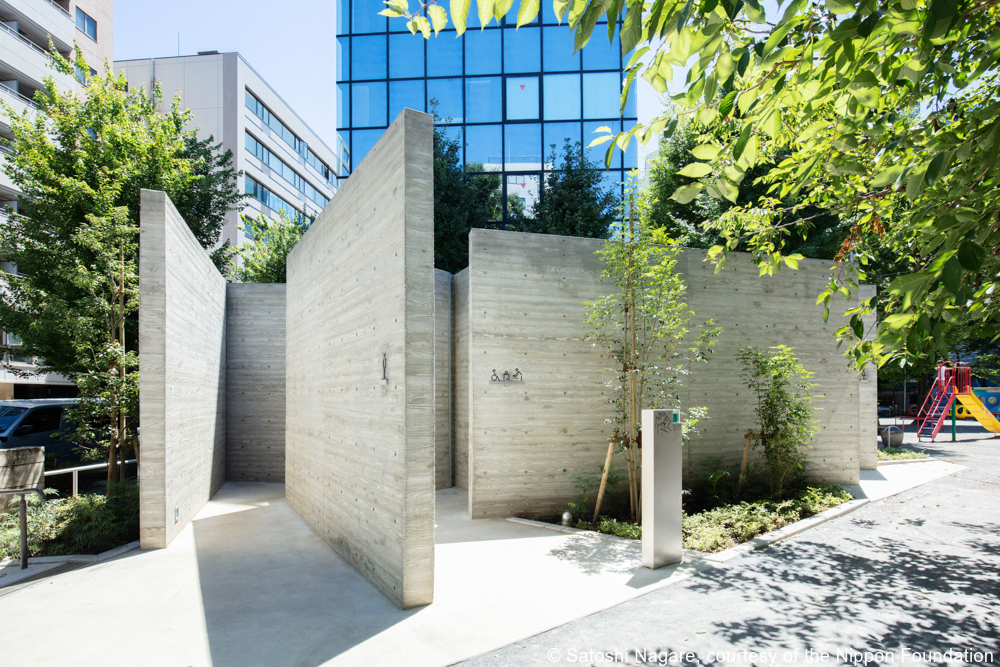 Tokyo also has many new restaurants worth considering, including Gucci Osteria Tokyo, serving Italian cuisine in Ginza; Sezanne, offering upscale French gastronomy at the Four Seasons Hotel Tokyo at Marunouchi; and Maz (an offshoot of Central, a renowned restaurant in Lima, Peru) with a menu of gastronomic Peruvian cuisine.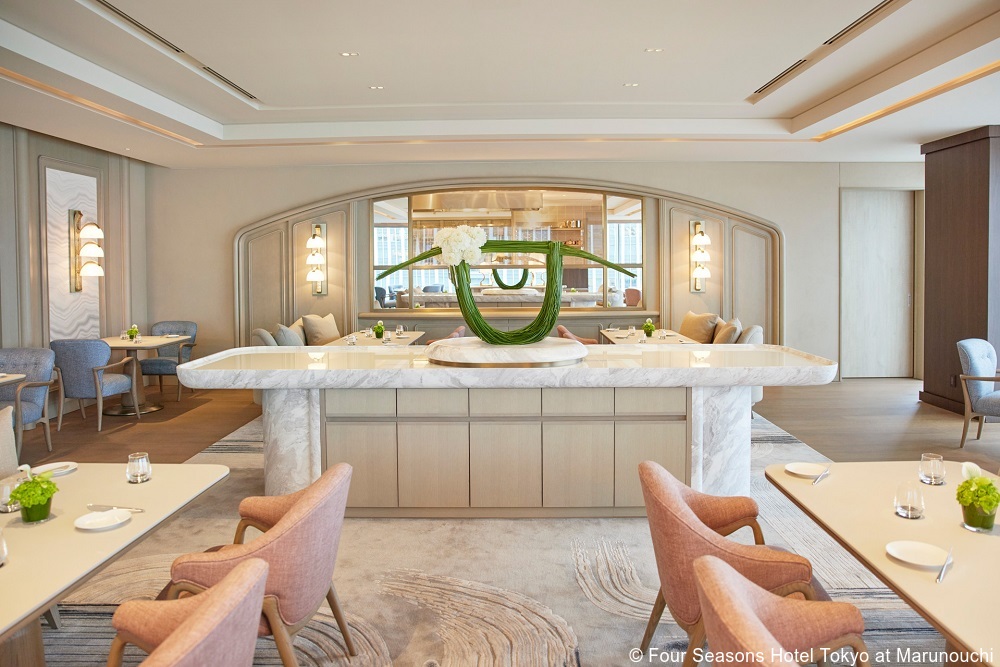 NIKKO
The mountains and lakes of beautiful Nikko National Park north of Tokyo are the backdrop for the new Ritz-Carlton, Nikko.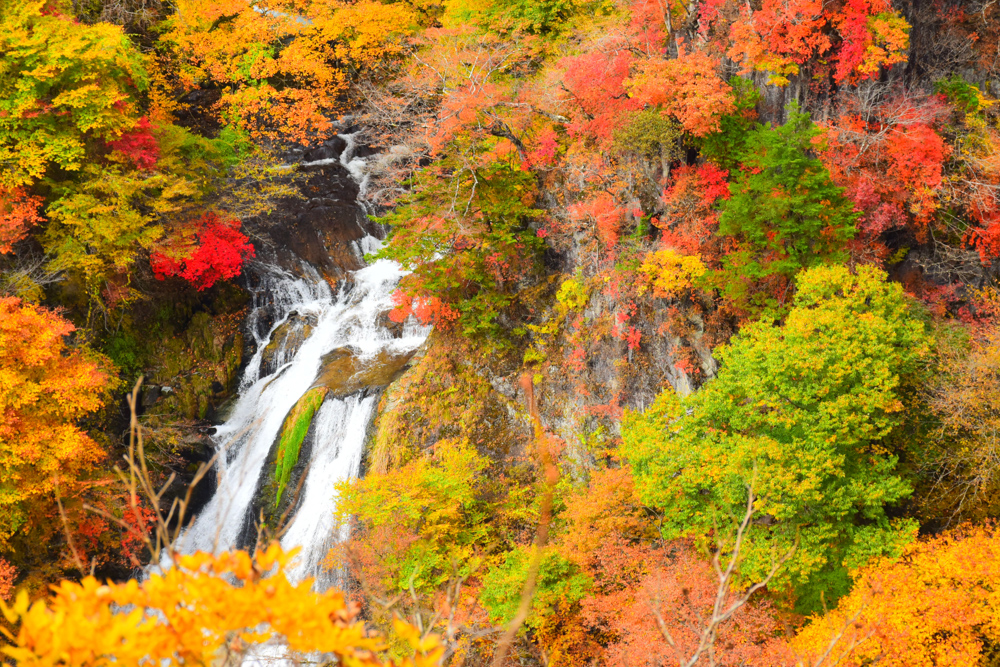 Guest rooms and public spaces have views of Lake Chuzenji and forested volcanic peaks.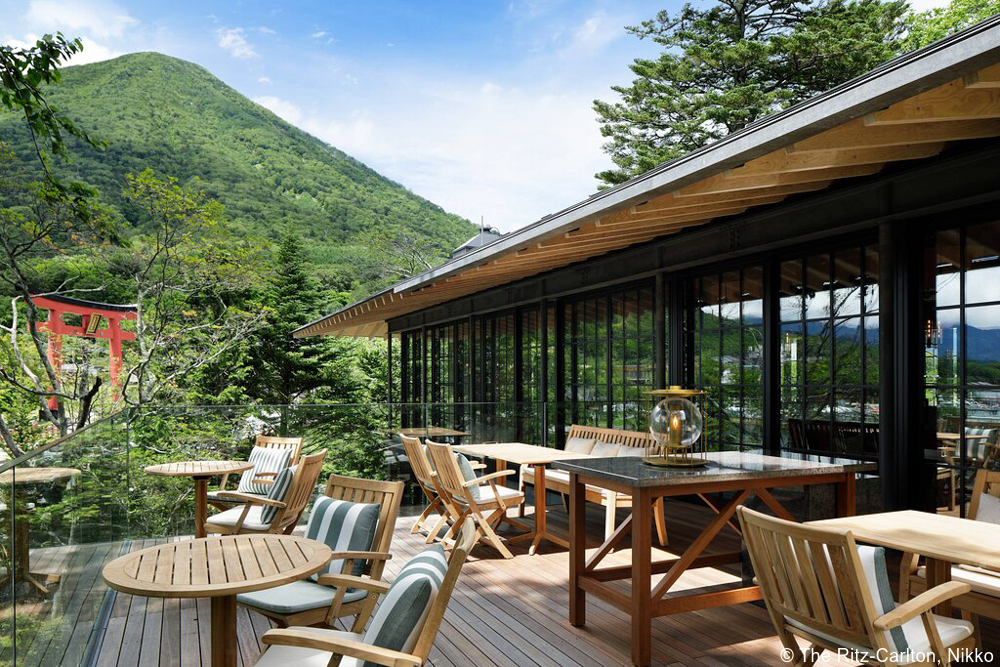 The modern Japanese hotel has a refined style and ample ways to relax—a private onsen hot spring, a spa, a Zen rock garden and private balconies with forest and lake views.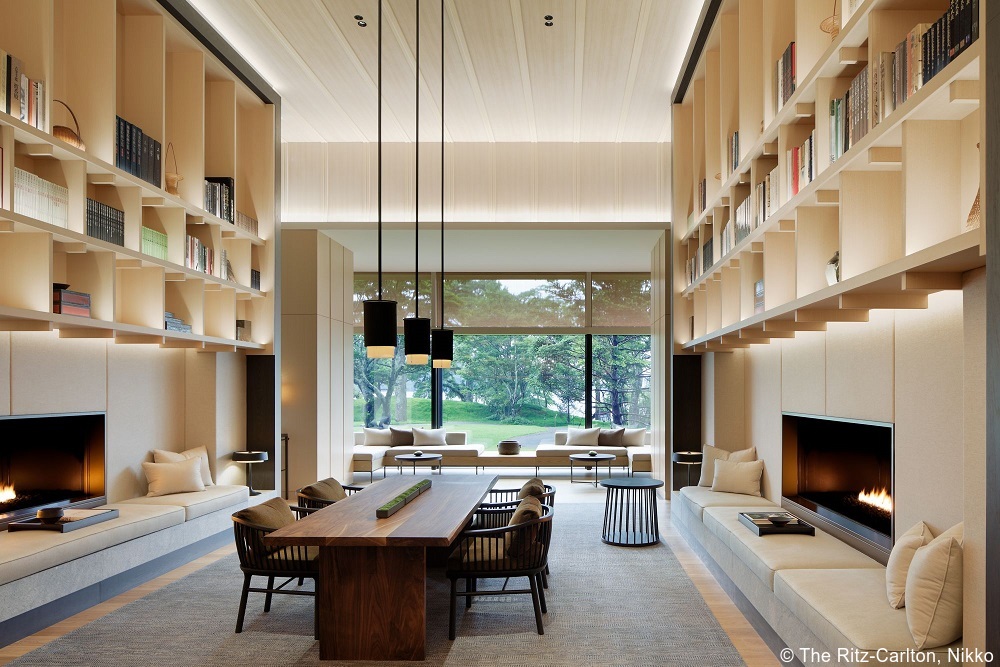 The location of The Ritz-Carlton, Nikko is ideal for exploring the area's lakes, waterfalls, marshes and mountains, as well as touring the Shrines and Temples of Nikko UNESCO World Heritage Site, which is most famous for the incredibly ornate Nikko Toshogu Shrine, dedicated to shogun Tokugawa Ieyasu.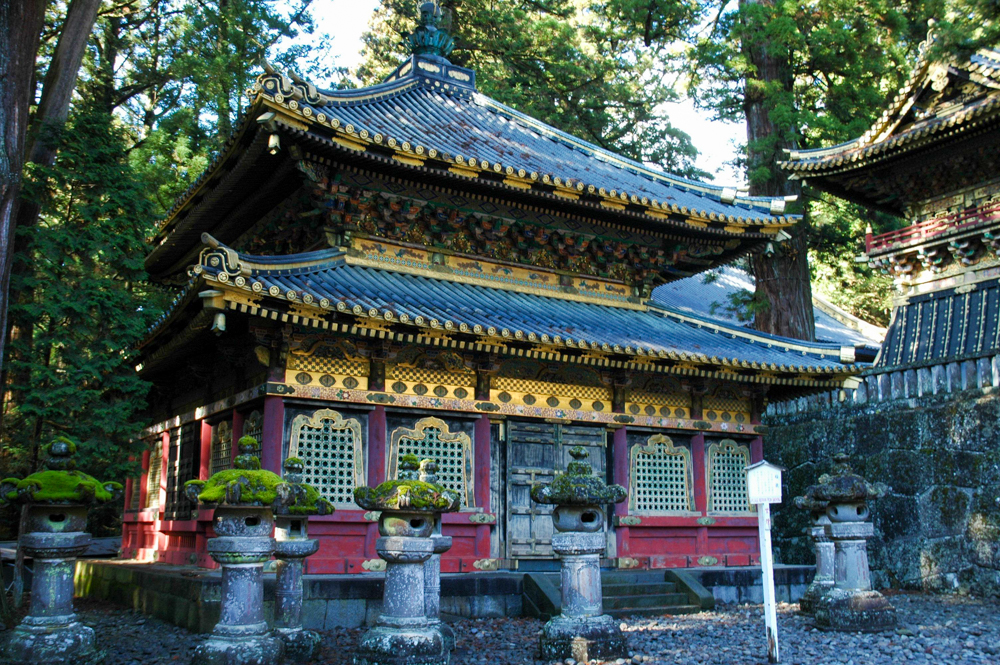 HOKKAIDO
Niseko on the northern island of Hokkaido is a year-round destination for outdoor activities. In winter, it's a world-renowned ski destination famous for powder snow. In summer, Niseko offers golf, hiking, biking, whitewater rafting, horseback riding, fly fishing and other adventures in a verdant landscape.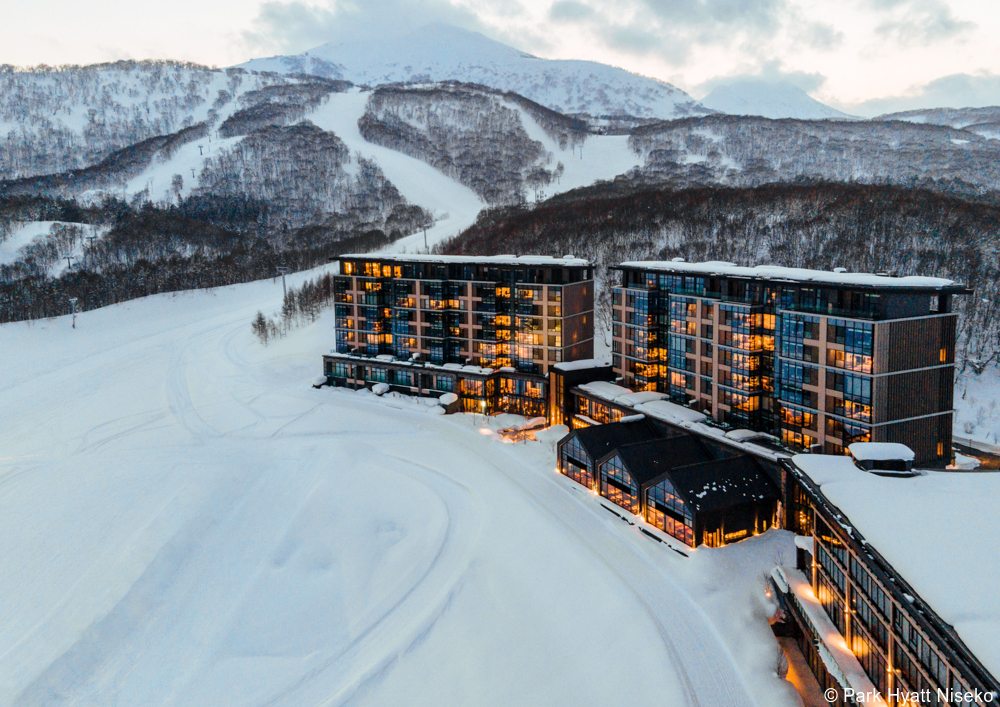 Park Hyatt Niseko Hanazono and Higashiyama Niseko Village, a Ritz-Carlton Reserve are the two latest international luxury resorts to open in Niseko. Both offer luxurious accommodations, great mountain views, ski-in ski-out convenience and easy access to all the activities the region offers.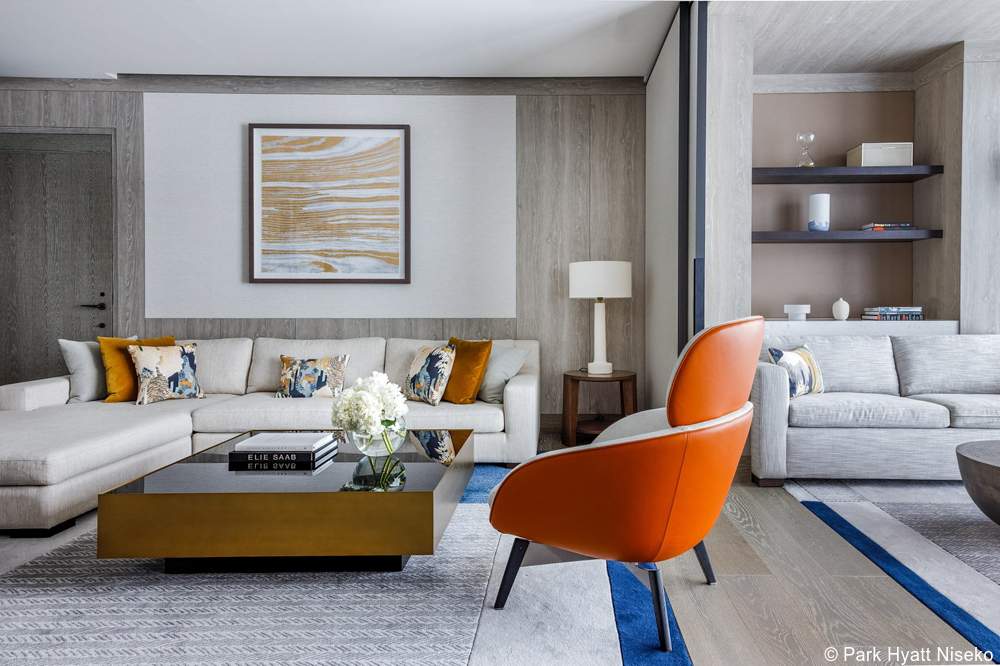 At the end of the day, guests at either resort can relax in well-appointed spas, soak in onsen hot springs and choose from a wide selection of restaurants.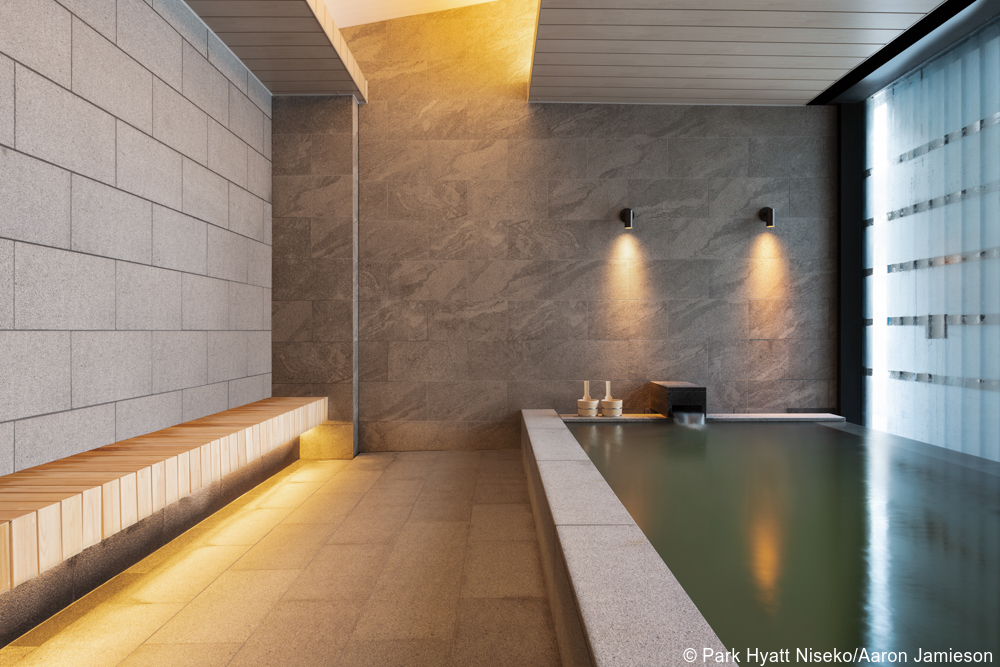 During the summer and fall of 2022, 2023 and 2024, Bruce Munro's site-specific light installation, Mountain Lights will be on display in Niseko. Travelers can take a special gondola for spectacular views of the thousands of glowing sculptural forms before strolling through them on designated paths.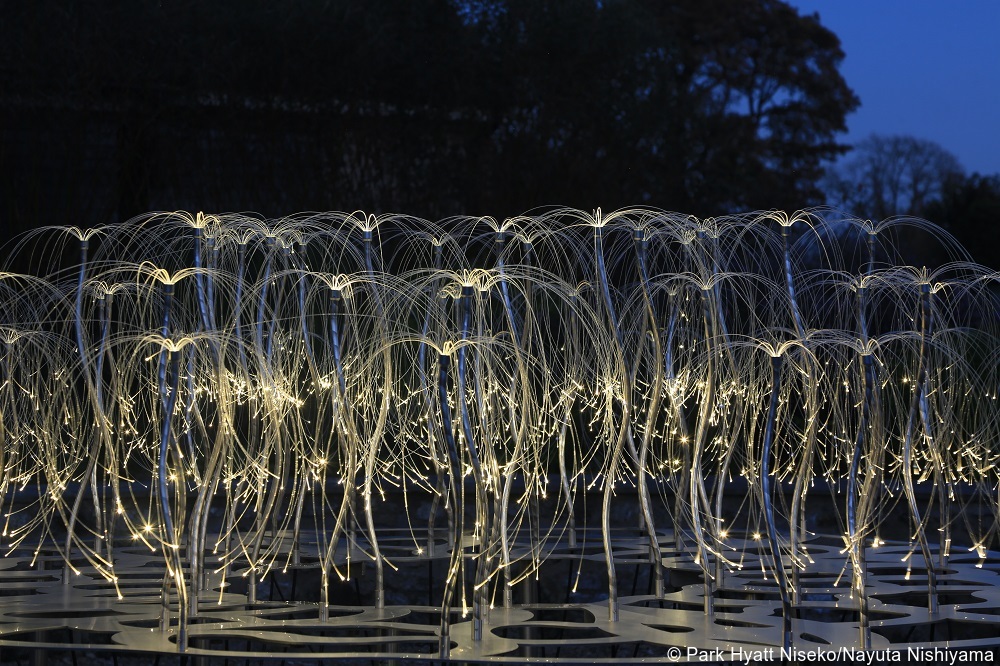 OKINAWA
The new Halekulani Okinawa is a luxury resort on a headland overlooking white sand beaches and turquoise waters.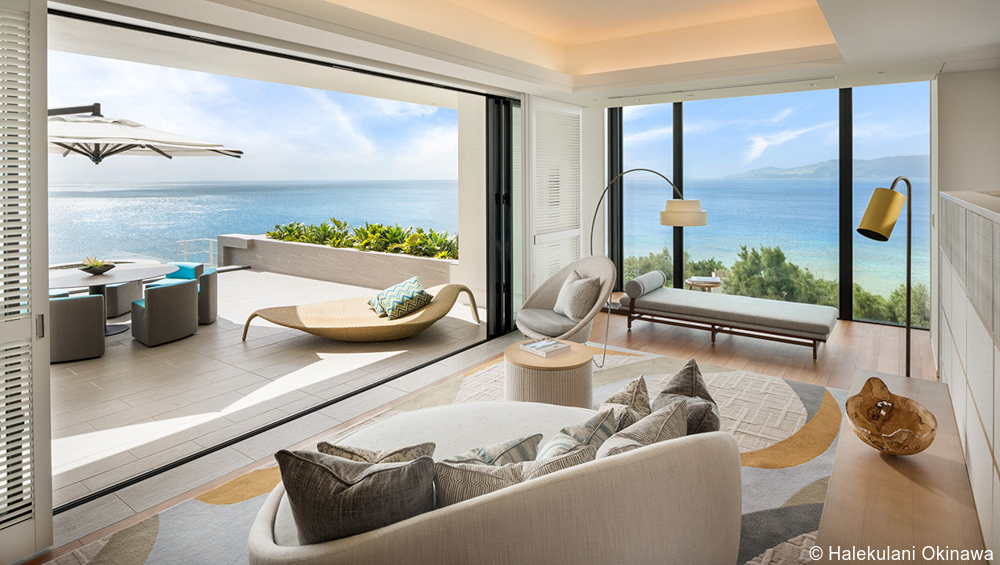 The resort is on the main island in Okinawa and makes a good base for private cultural touring, including the castles and monuments of the Ryukyu Kingdom, which form a UNESCO World Heritage Site.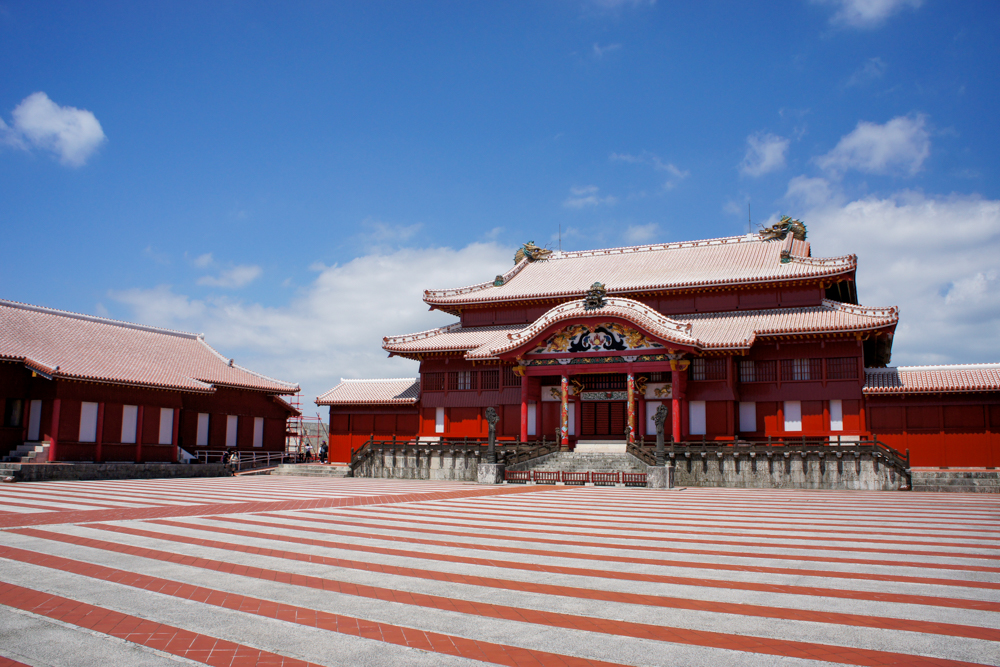 It's also an ideal place to relax, whether at the beach, by the swimming pools or in the spa.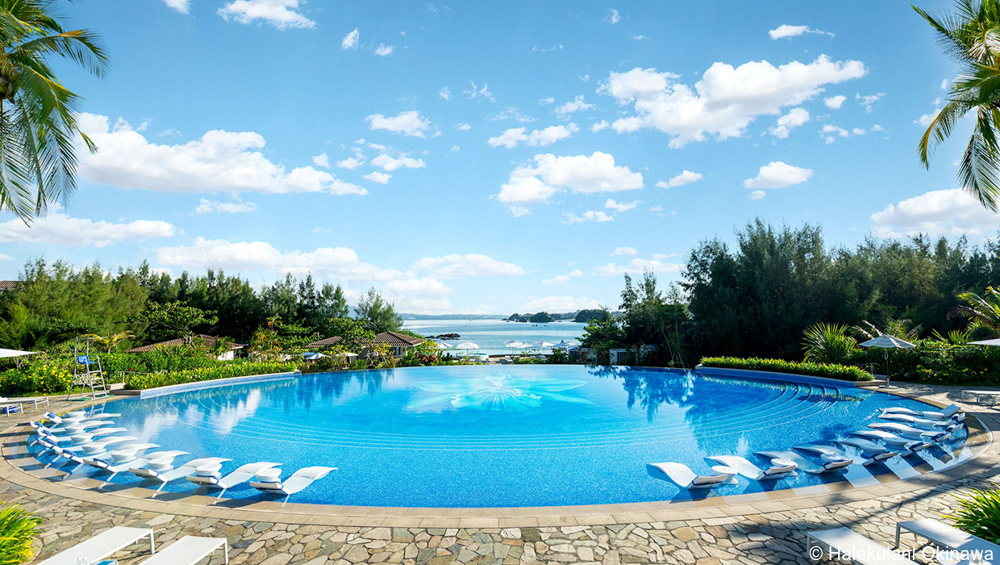 GHIBLI PARK in the NAGOYA REGION
The films of Hayao Miyazaki and Studio Ghibli (My Neighbor Totoro, Spirited Away and others) come to life at the new Ghibli Park on the outskirts of Nagoya. The first phase of Ghibli Park opened in November 2022 on the grounds of Expo 2005 Aichi, a world's fair. Ghibli Park will expand over the coming years with additional play areas modeled on favorite Ghibli characters and stories.
Another option we arrange for Ghibli fans is a visit to the well-established Ghibli Museum in Mitaka, a suburb of Tokyo.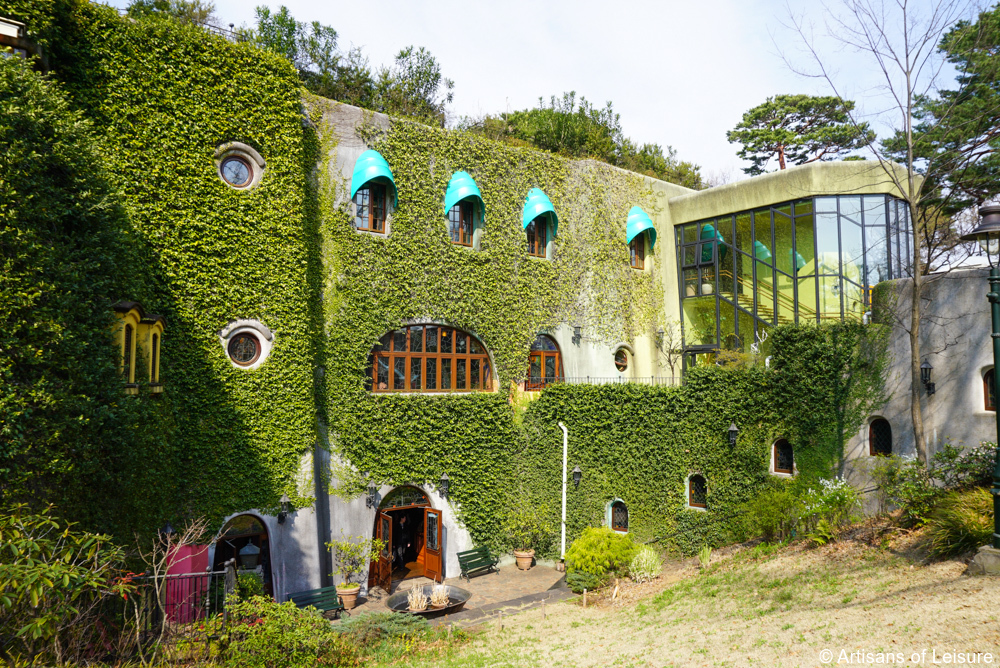 HAKONE & MOUNT FUJI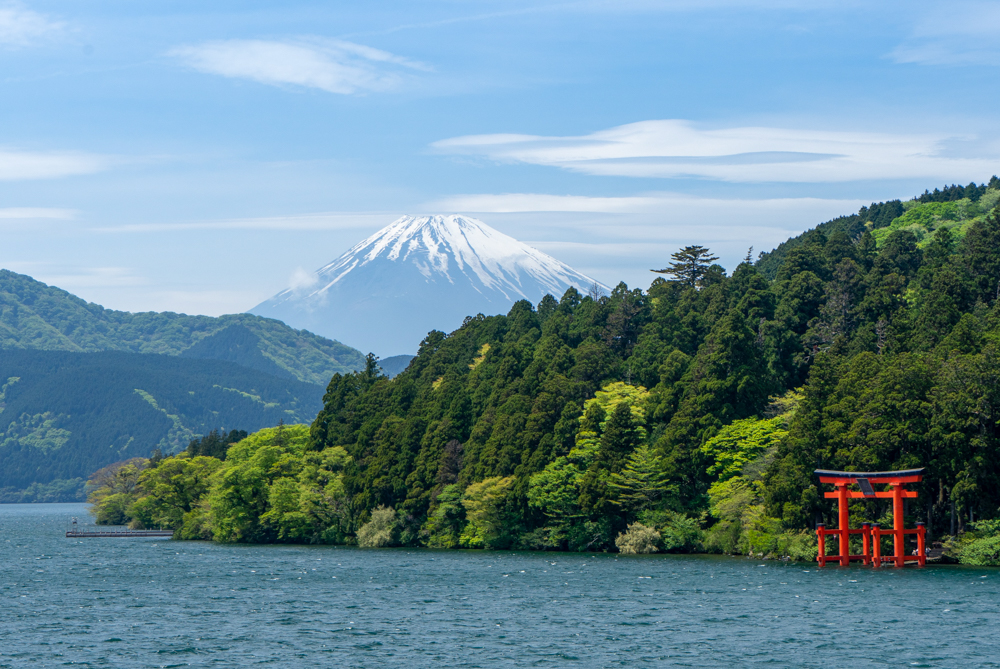 The Gora Kadan in Hakone is one of our favorite ryokan (traditional inns) in Japan. The ryokan has recently added large new suites with tatami-floor rooms and open-air hot spring baths looking onto Japanese gardens and the mountains of Fuji-Hakone-Izu National Park.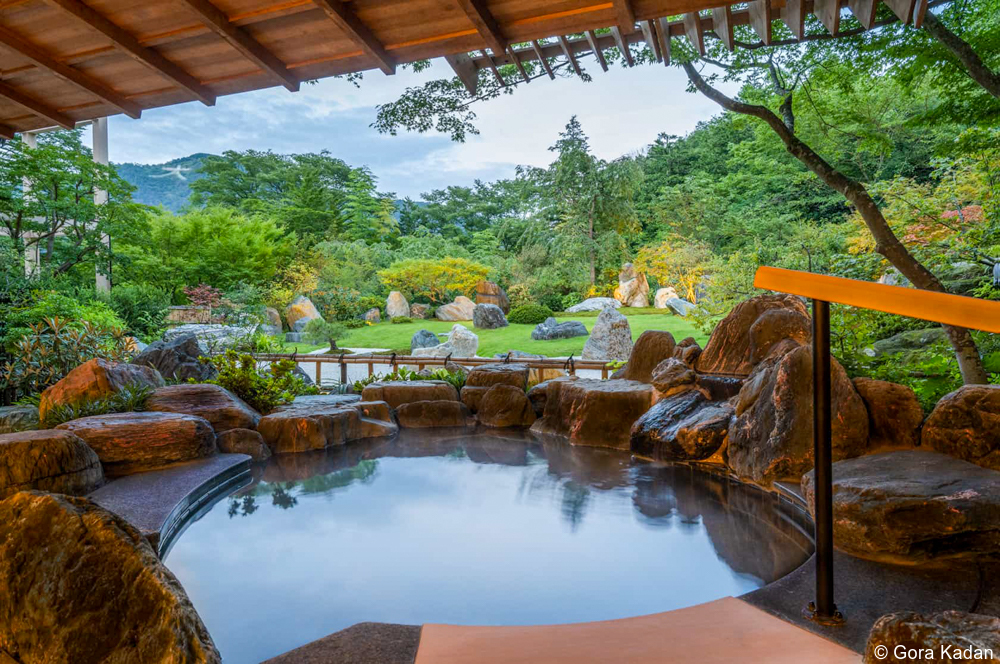 For racing sports fans, the new Fuji Speedway Hotel in Shizuoka offers views of Mount Fuji on one side and the Fuji Speedway racetrack on the other.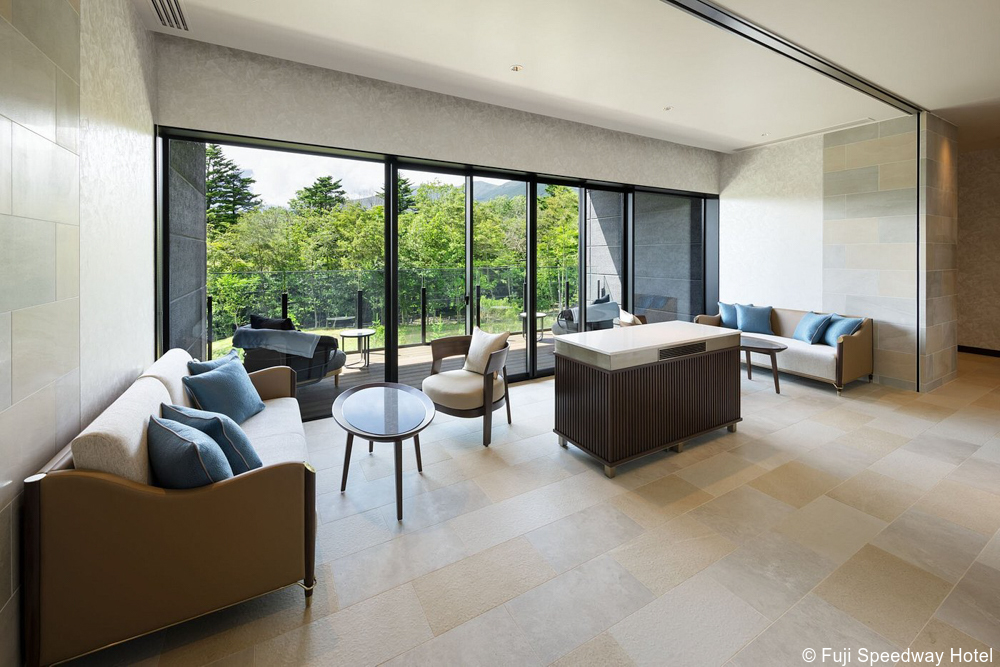 Part of the Hyatt Unbound Collection, the hotel has a sleek style, a spa, a restaurant, an indoor pool and an on-site motorsports museum.
Fuji Speedway hosts races such as the Super GT Series and the Super Formula throughout the year. Other activities in the area include golf, visiting a whiskey distillery, go-kart racing, hiking, biking and touring the Fuji Five Lakes region.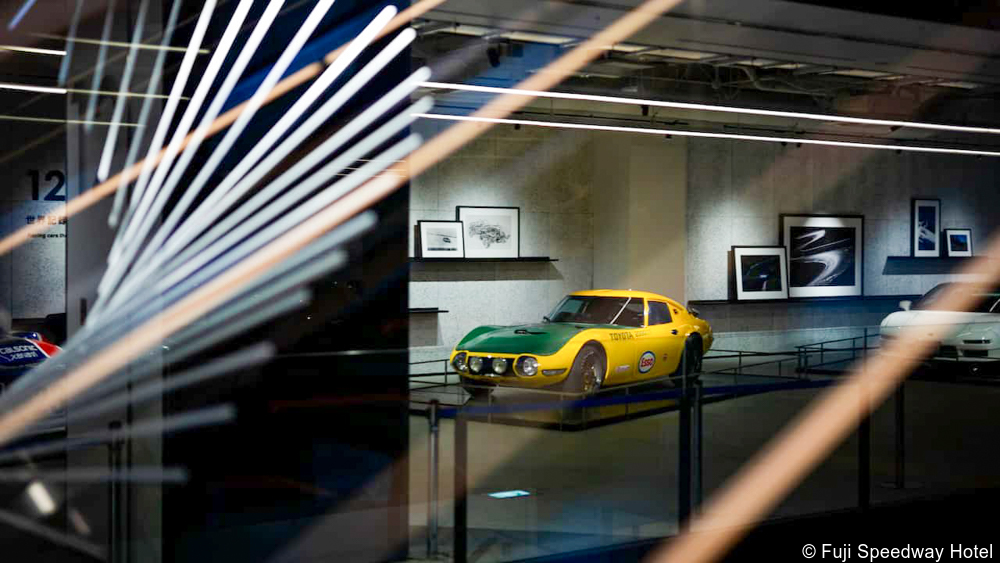 OSAKA
The W Osaka opened in 2021 in a modern high-rise with a black glass facade designed by Tadao Ando, an Osaka native. The sleek minimalist exterior conceals whimsical interiors with vibrant colors inspired by Osaka's colorful neon lights.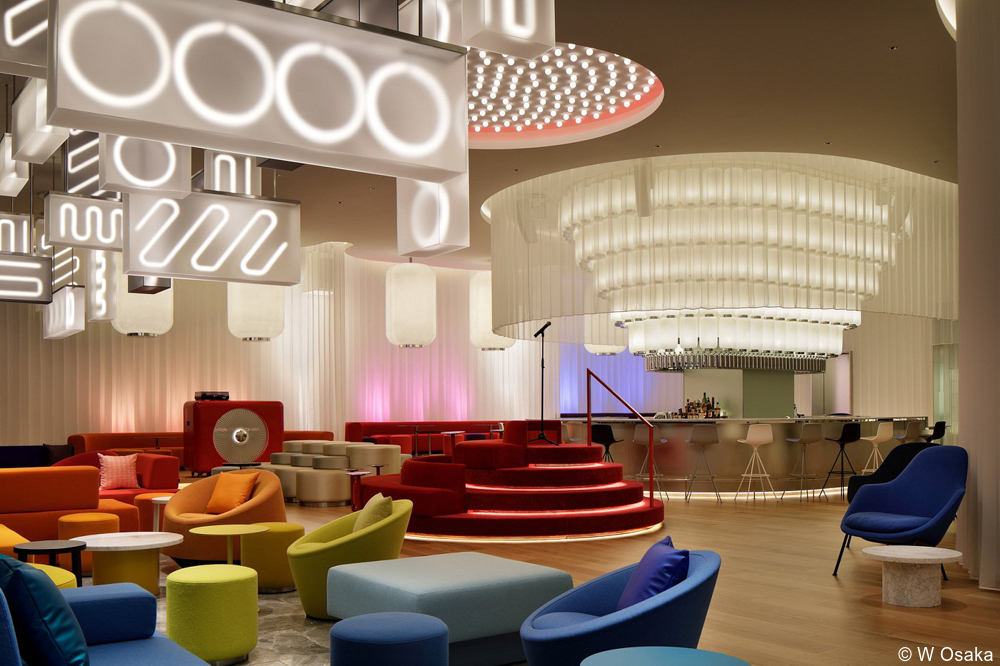 The W Osaka is good base for private culinary touring in the nearby Dotonbori district, known for its lively nightlife, diverse restaurants and delicious street food.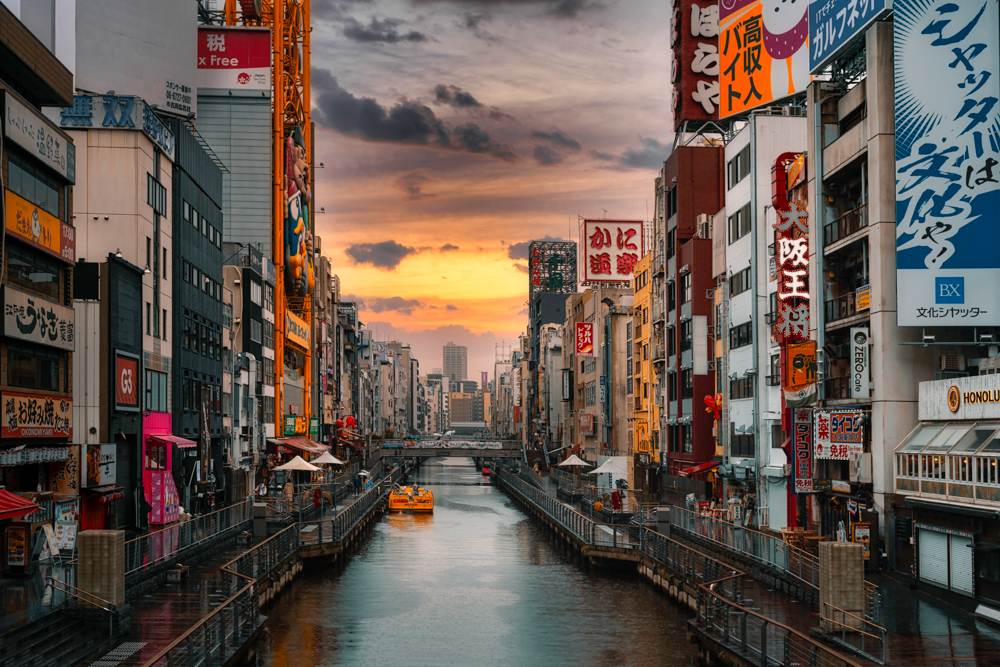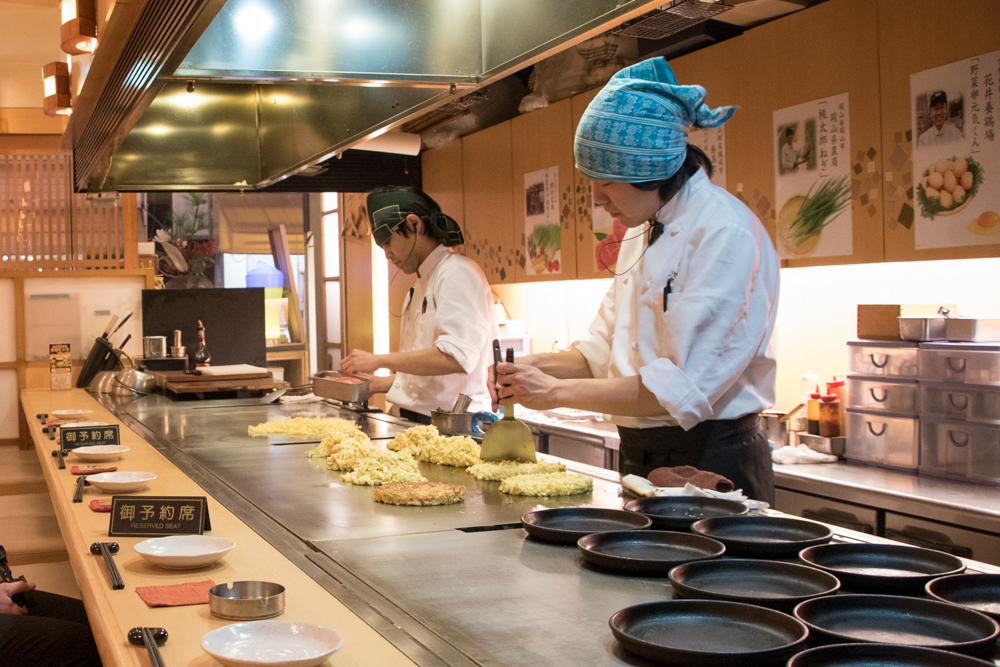 Also in Osaka, the much-anticipated Nakanoshima Museum of Art, which has a large collection of modern art and design, finally opened in 2022.
NAGANO
Outdoor enthusiasts might like to consider the Field Suite Hakuba, a glamping resort in the Japan Alps. Guests stay in tented suites and can enjoy majestic panoramas, outdoor onsen, gourmet meals and proximity to Hakuba Happo-One, one of Japan's most renowned ski resorts.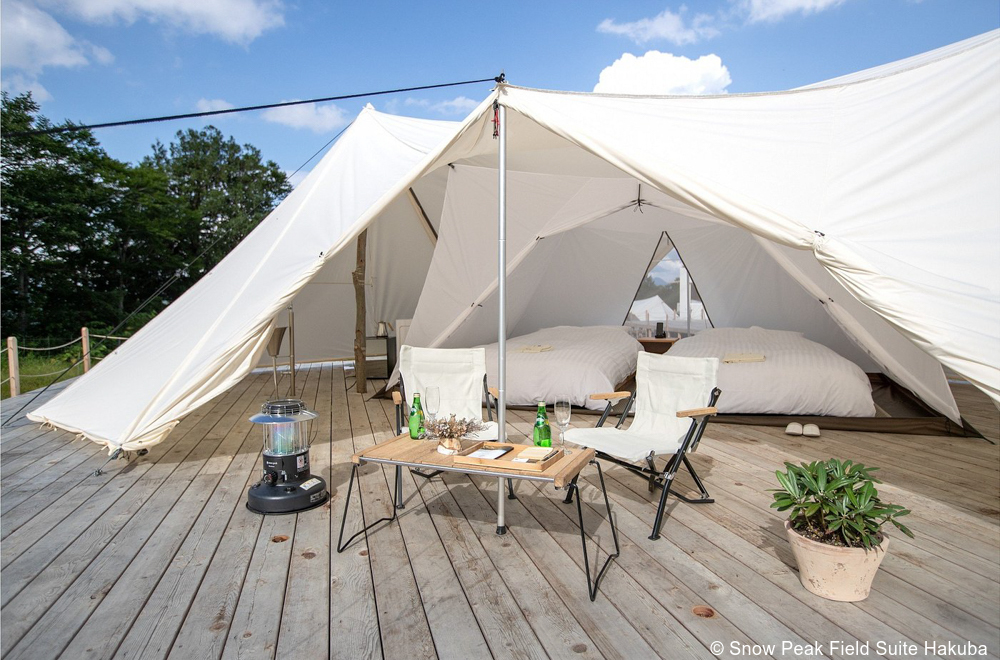 In summer, the region offers hiking, mountain biking, rafting and stand up paddleboarding.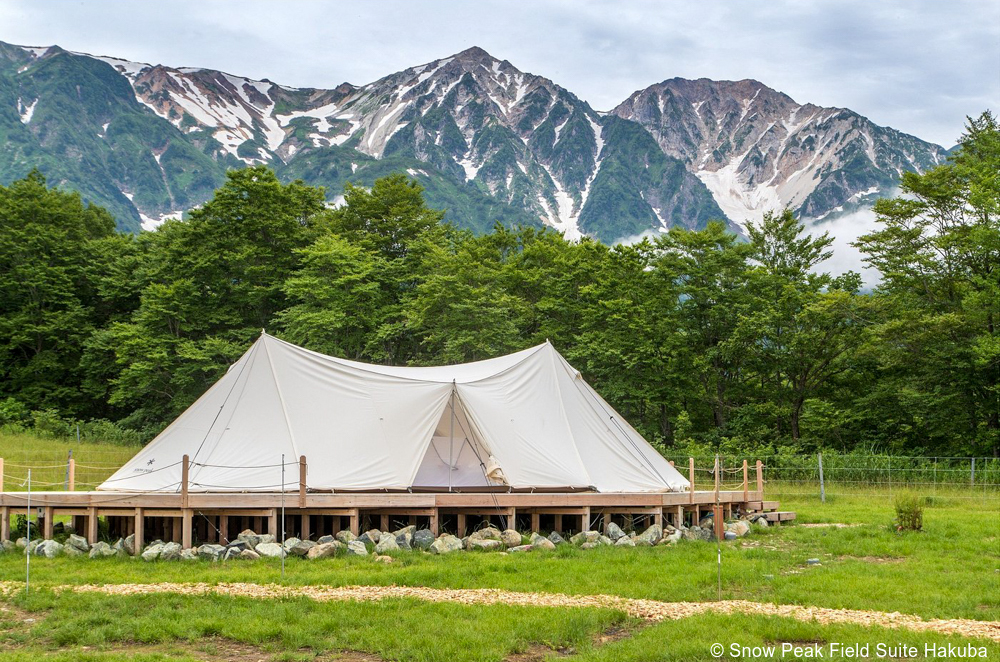 During winter, highlights include world-class skiing and snowboarding, warming up in an onsen and enjoying fine dining by the fire.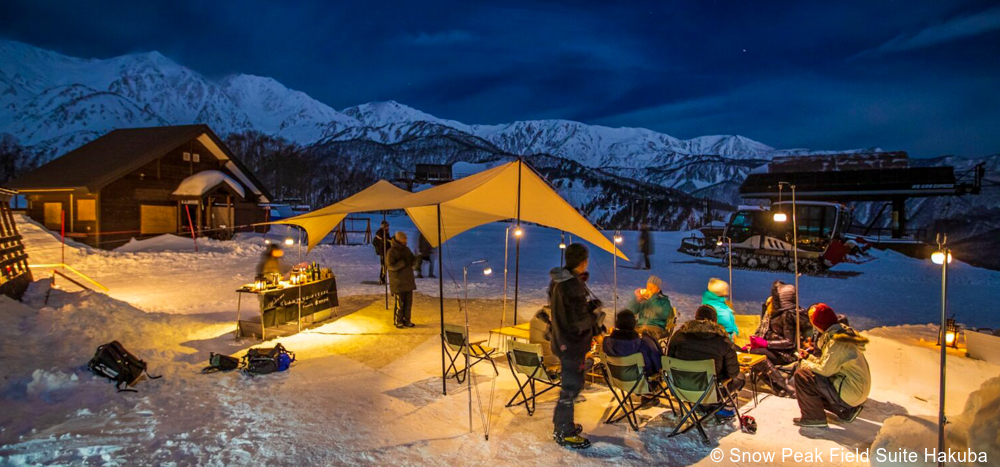 We also recommend having us arrange a visit to the famous snow monkeys in Nagano.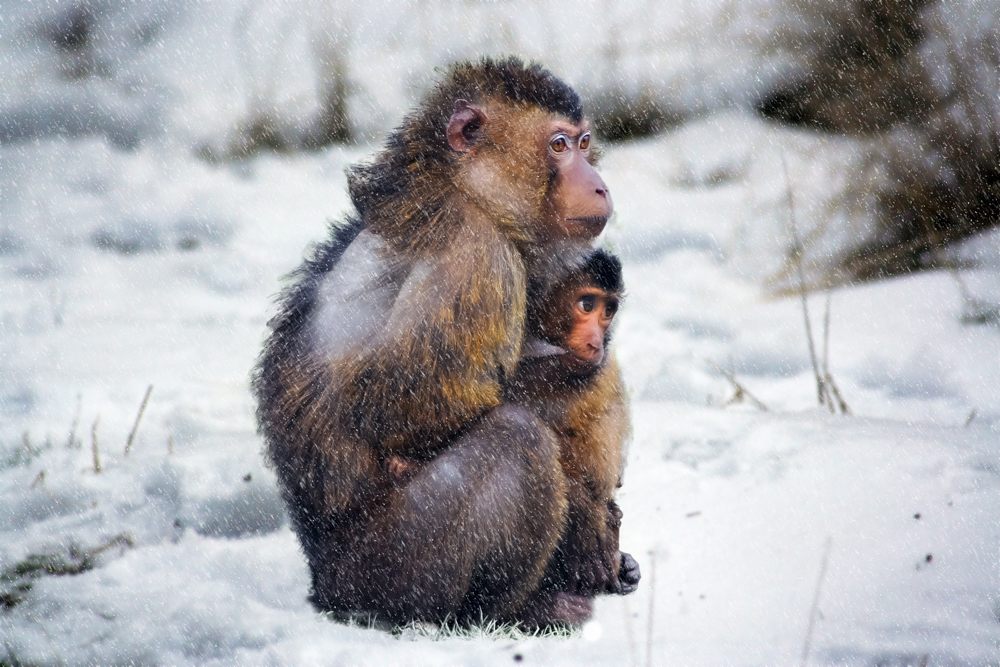 NAKASENDO ROAD
Travelers interested in getting off the beaten track and seeing more of rural Japan often enjoy walking on a section of the Nakasendo Road, one of the routes that connected Kyoto and Edo (Tokyo) during the Edo period. A great way to experience the atmosphere of the Nakasendo is with a stay at Zenagi, an exclusive-use private villa in the region.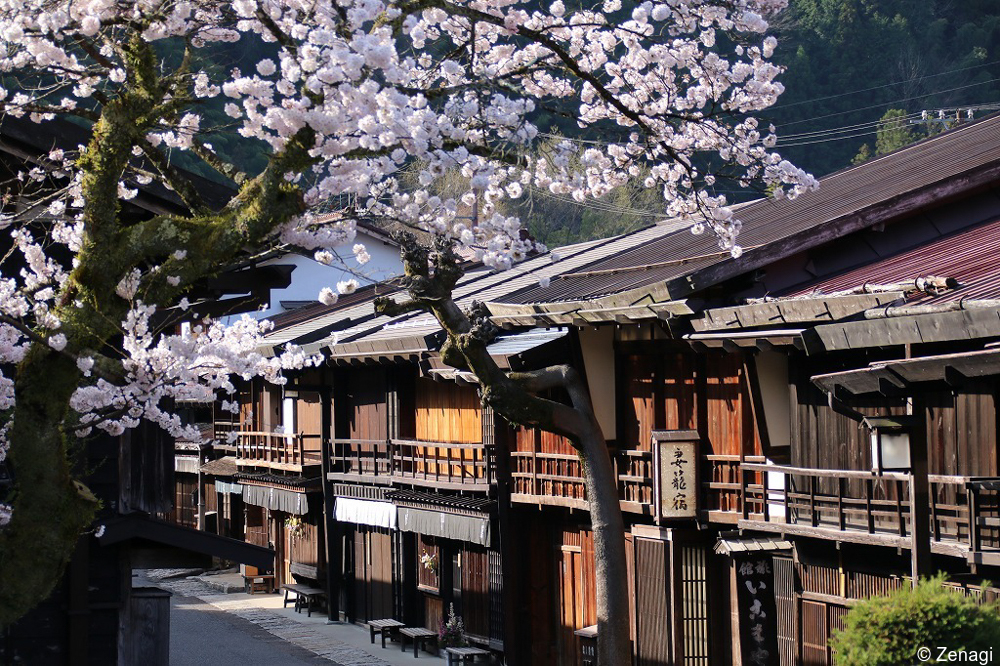 Set among farms and forest, Zenagi is a restored, 300-year-old kominka (traditional Japanese country house) with wood furniture made by local craftspeople and meals prepared by a private chef using local ingredients.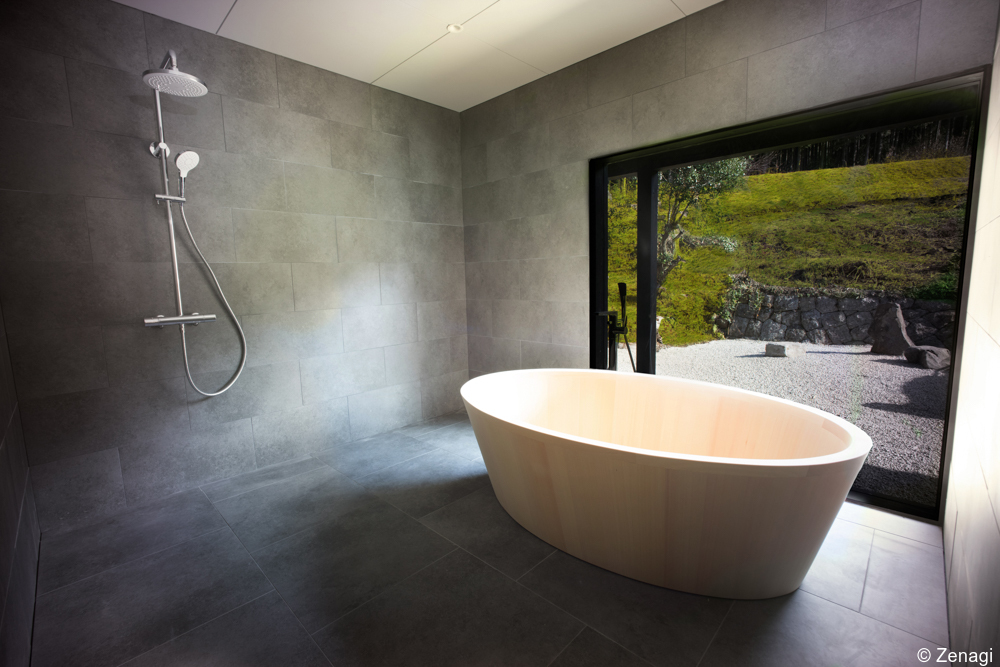 Favorite activities are walking the stone-paved path of the Nakasendo and visiting well-preserved post towns such as Tsumago and Magome that once served as overnight stops along the route. Other activities in the Nakasendo region include hiking, visiting a tea plantation, guided Zen meditation, paragliding, and meeting local pottery and lacquerware makers.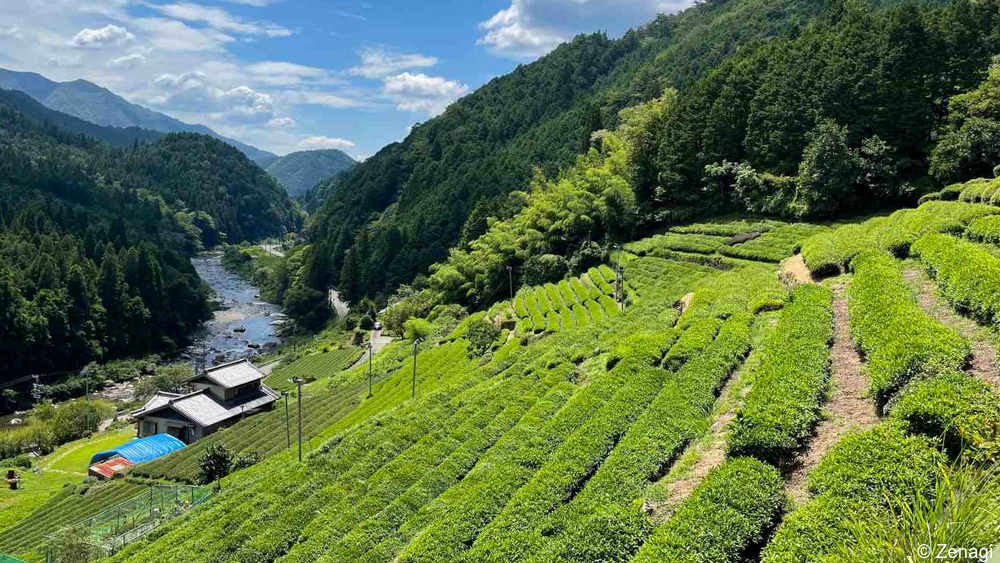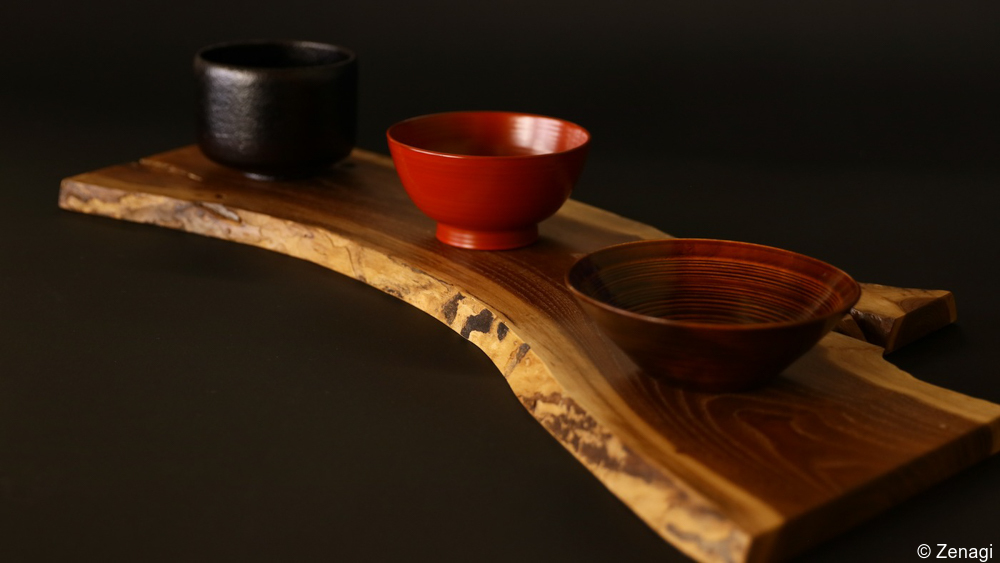 SHIKOKU
Ozu Castle, a reconstructed 17th-century fortress on the island of Shikoku, is now allowing a limited number of guests to sleep overnight in the castle tower. The unique Ozu Castle experience includes dressing in period costumes, a traditional performance, dinner with sake pairing in the castle turret, fireworks over the castle, and yoga and breakfast at Garyu Sanso, a cliffside villa-museum.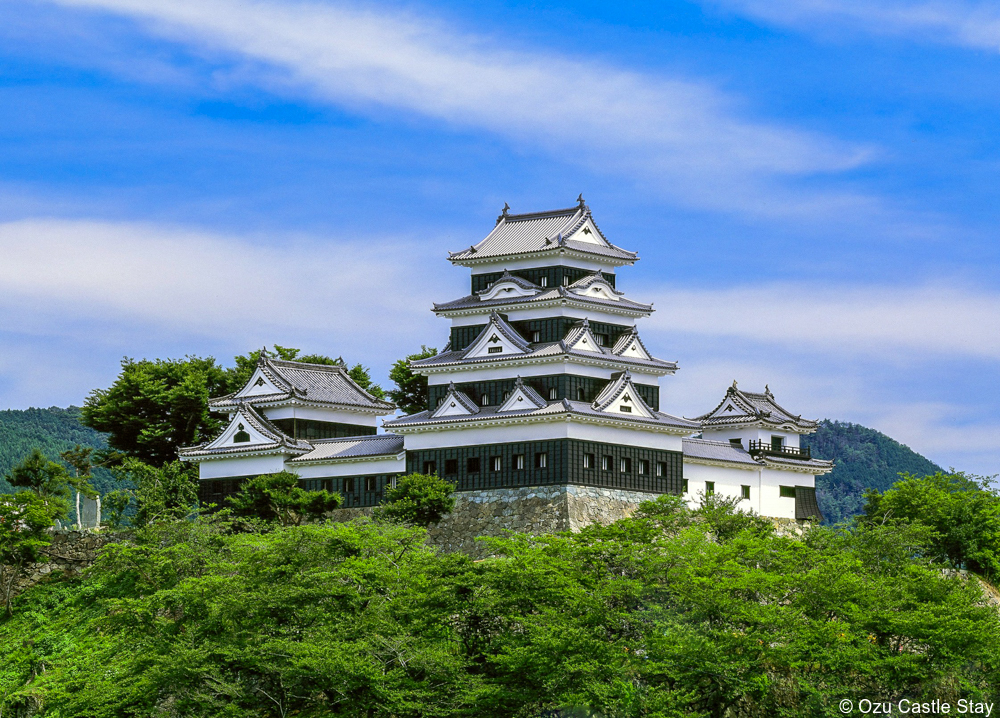 Contact Artisans of Leisure to start planning a private Japan tour that includes the most incredible hotels and experiences Japan has to offer.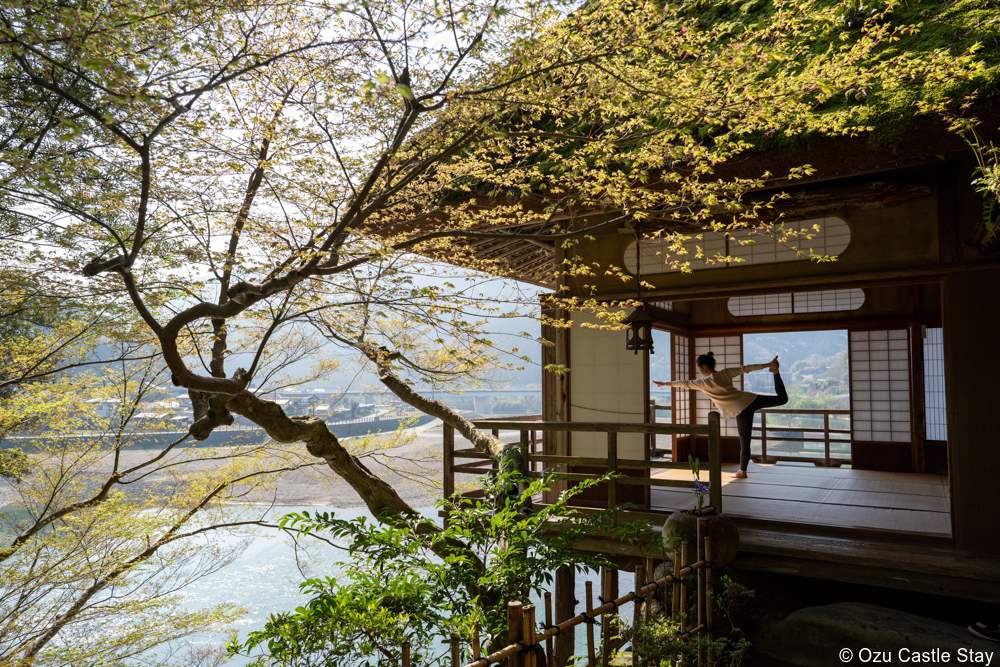 Tags: Aman Kyoto, architecture, castle stay, Fuji Speedway, Ghibli, Ghibli Museum, Ghibli Park, Gion, glamping, Gora Kadan, Hakone, Hakuba, hiking, Hokkaido, Hokkaido tours, insider Japan, Japan, Japan hiking tours, Japan hotels, Japan travel experts, Japanese design, Japanese pottery, Kyoto, Kyoto tours, Kyoto's best hotels, luxury Japan tours, luxury ryokan, Mitsui, Mount Fuji, Nagano, Nakasendo Road, Naoshima, Nikko, Nikko National Park, Niseko, Niseko ski tour, Okinawa, Okinawa luxury resorts, onsen, onsen ryokan, Osaka, Osaka food tours, Ozu Castle, Pokemon, Roku Naoshima, ryokan, Shikoku, Shinmonzen, ski resorts, skiing, snow monkeys, Tadao Ando, tea plantations, teamLab, The Shinmonzen, Tokyo, Tokyo tours, Tokyo's best hotels, Yayoi Kusama, Zenagi