November 4, 2021
Must Visit: Naoshima, Japan's Art Island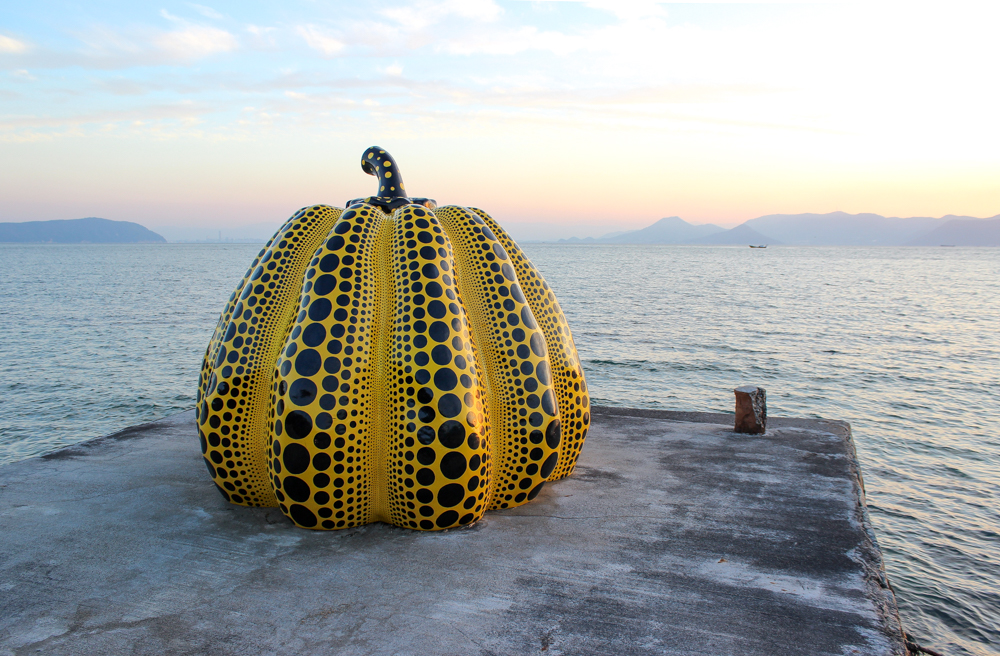 Naoshima is a rural island in Japan's Seto Inland Sea that has become one of the world's top contemporary art and architecture destinations.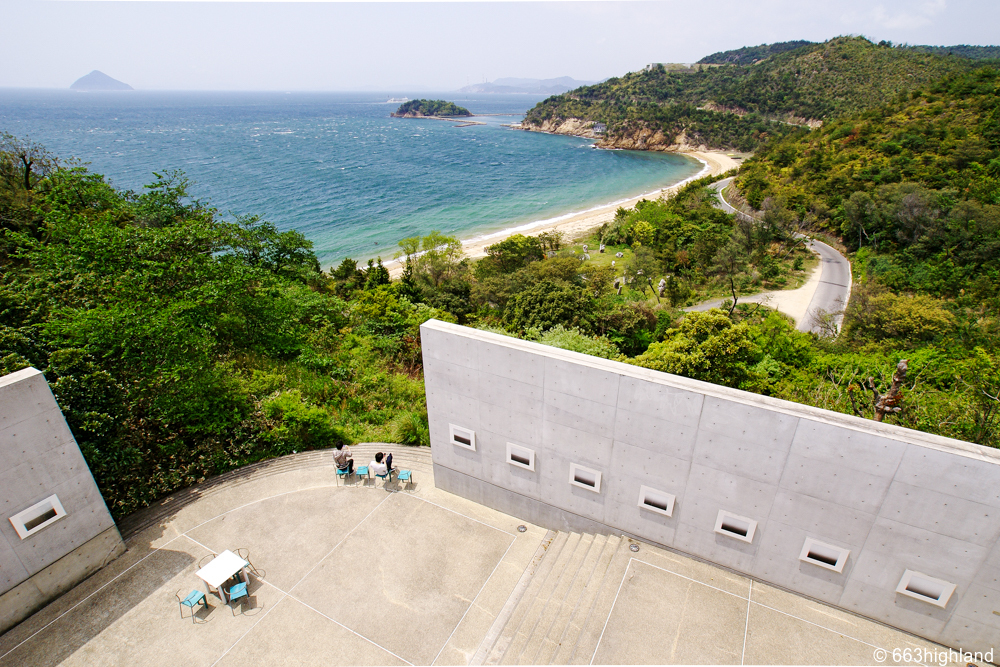 Art and design pilgrims are drawn to the remote complex to experience great art and striking architecture in beautiful natural surroundings.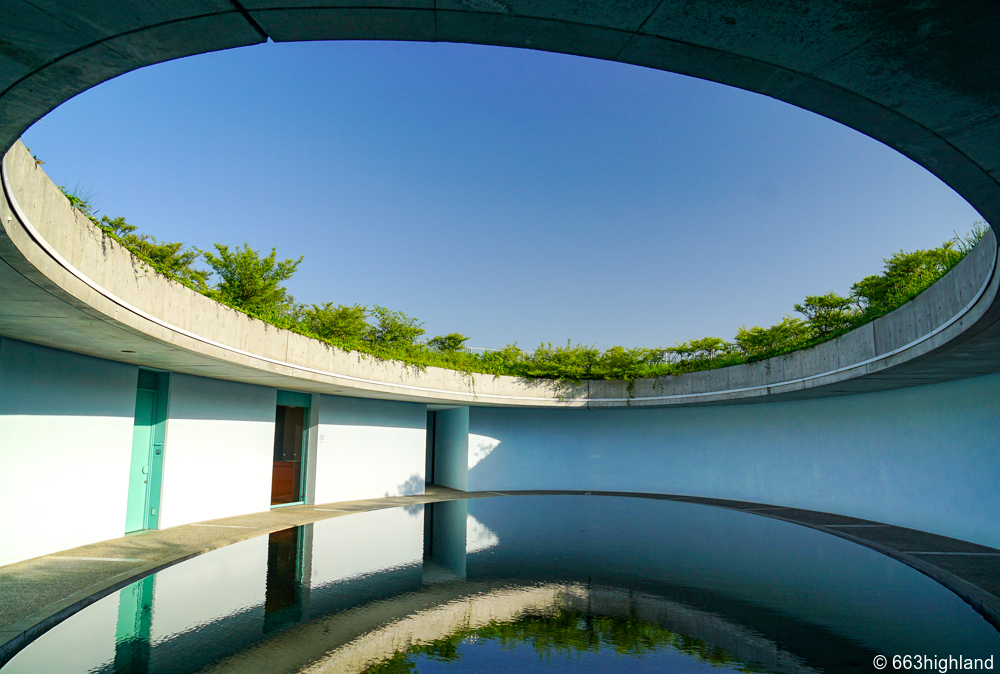 Legendary Japanese architect Tadao Ando designed many of the art museums, small hotels and related buildings across Naoshima. The first was Benesse House Museum, which opened on Naoshima in 1992 as an art museum and hotel.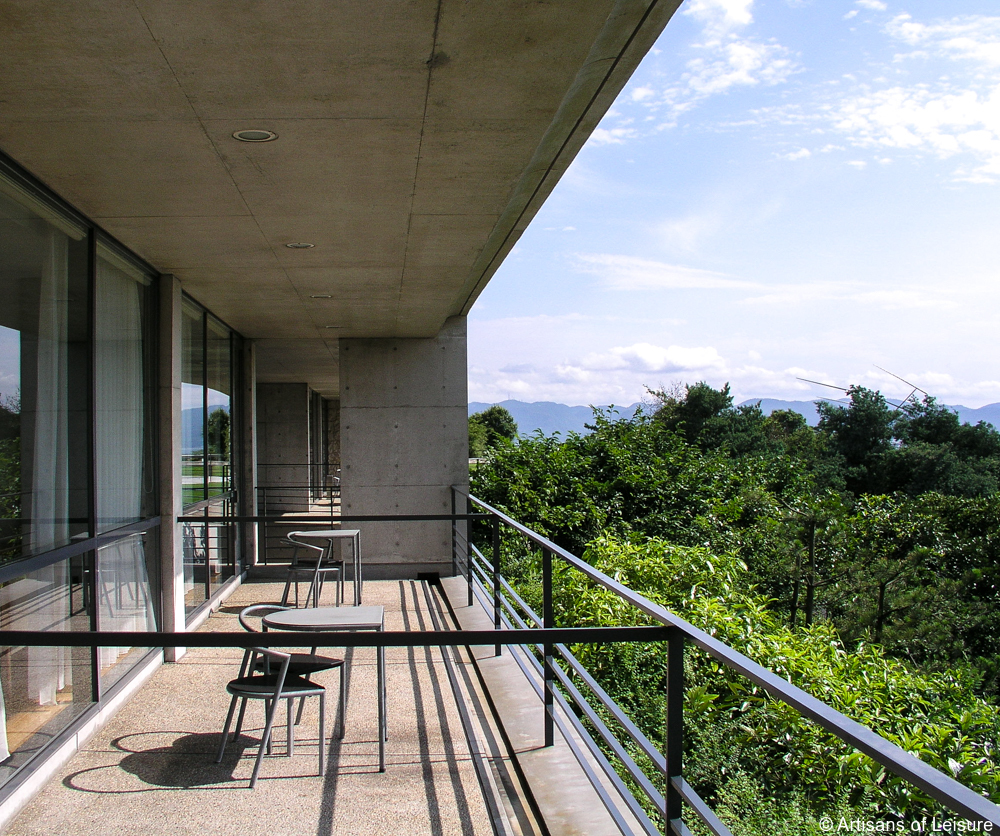 Inside and around the museum-hotel are works by renowned Japanese and international artists such as Hiroshi Sugimoto, Richard Long and Bruce Nauman.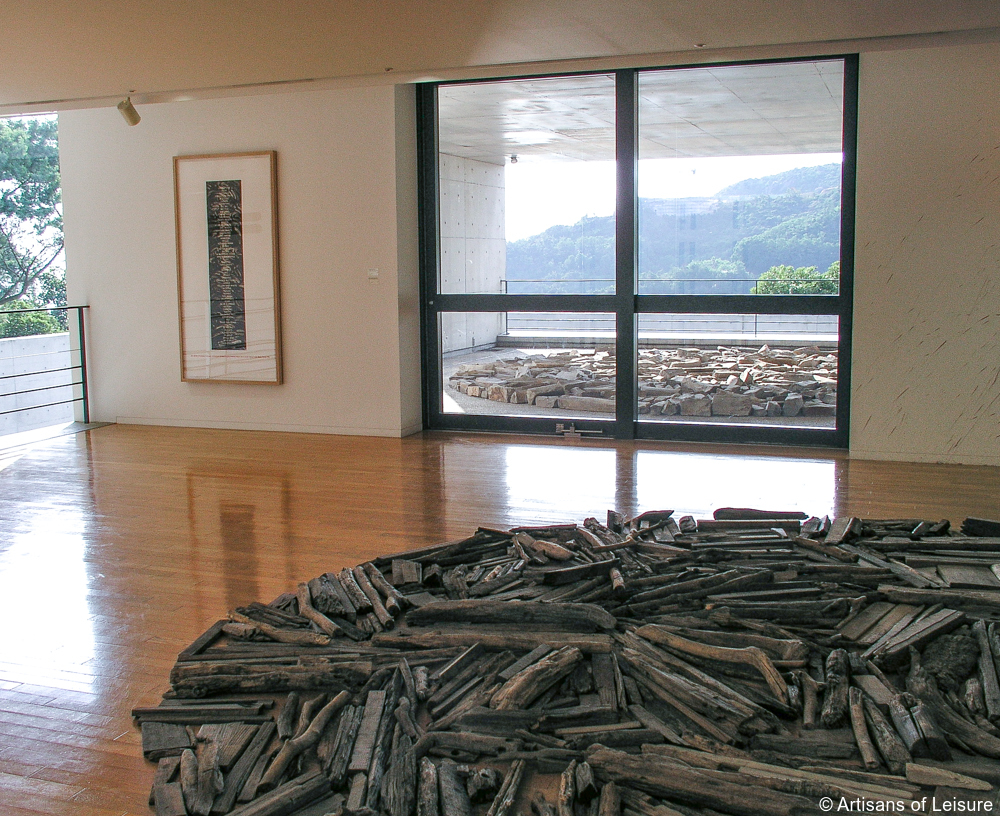 Perhaps the most famous artwork on Naoshima is Pumpkin, an oversized yellow pumpkin sculpture decorated in black dots by Yayoi Kusama that sits on the end of a pier just off the beach near the Benesse House Museum.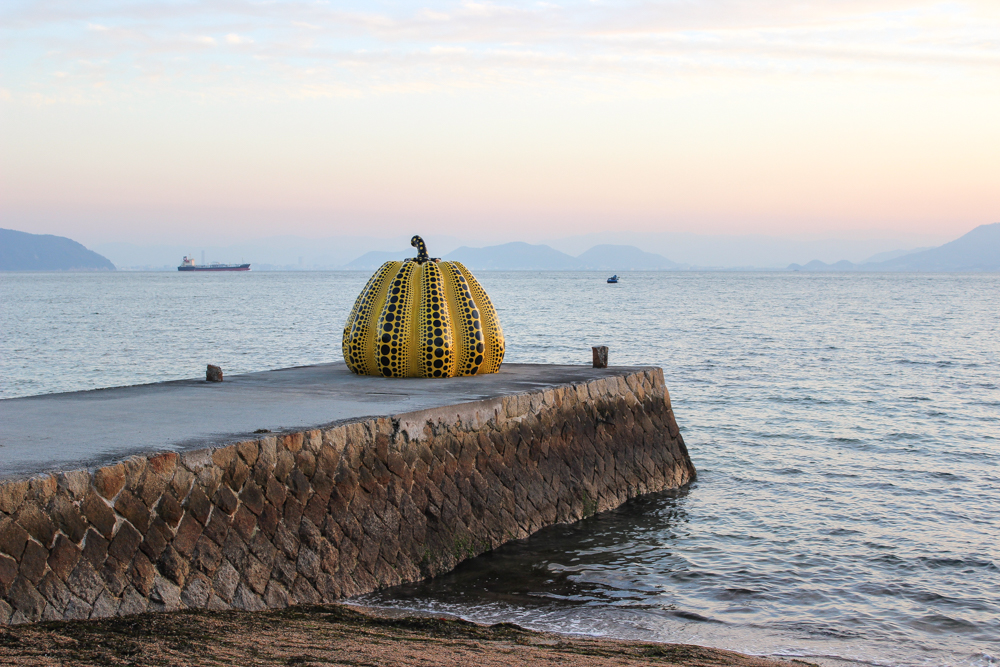 Over the years, Benesse Art Site Naoshima (the official name of the art complex) has grown with the addition of new buildings and site-specific installations.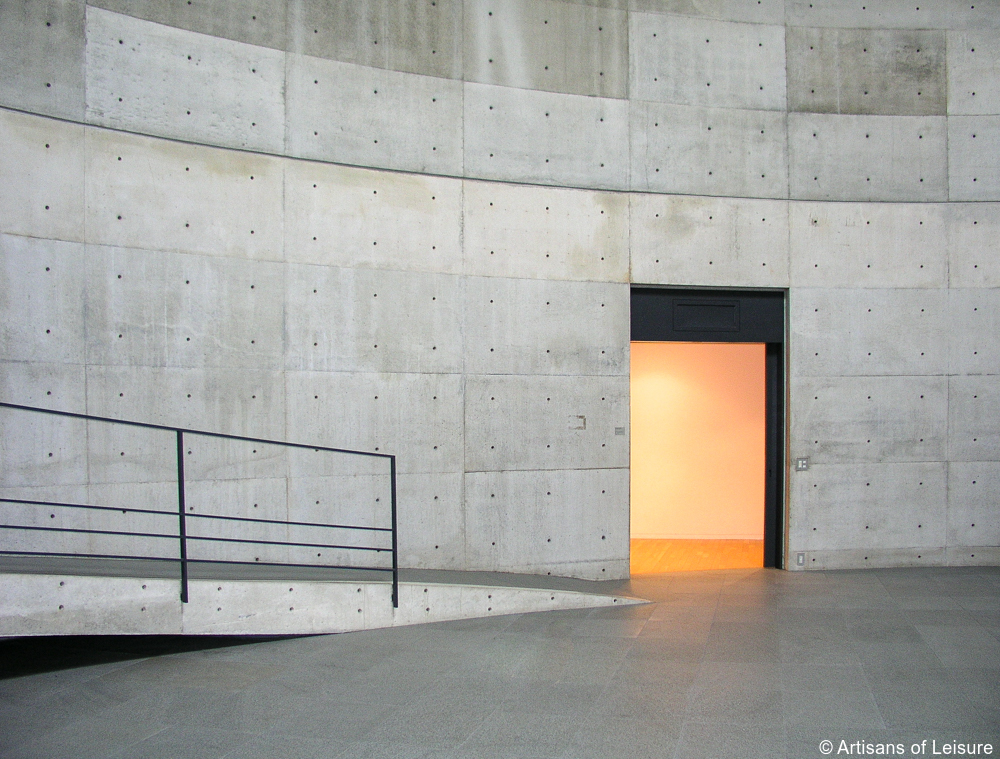 The Art House Projects in the fishing village of Honmura is a particularly charming combination of Naoshima's past and present. Several artists, including Rei Naito, Tatsuo Miyajima, Shinro Ohtake and Hiroshi Senju have turned old houses and shops in the village into immersive art installations.
Also in the village, Tadao Ando designed a new wood building in the style of a traditional Japanese house to exhibit a light installation by James Turrell, and Hiroshi Sugimoto created a glass staircase to embellish a Shinto shrine.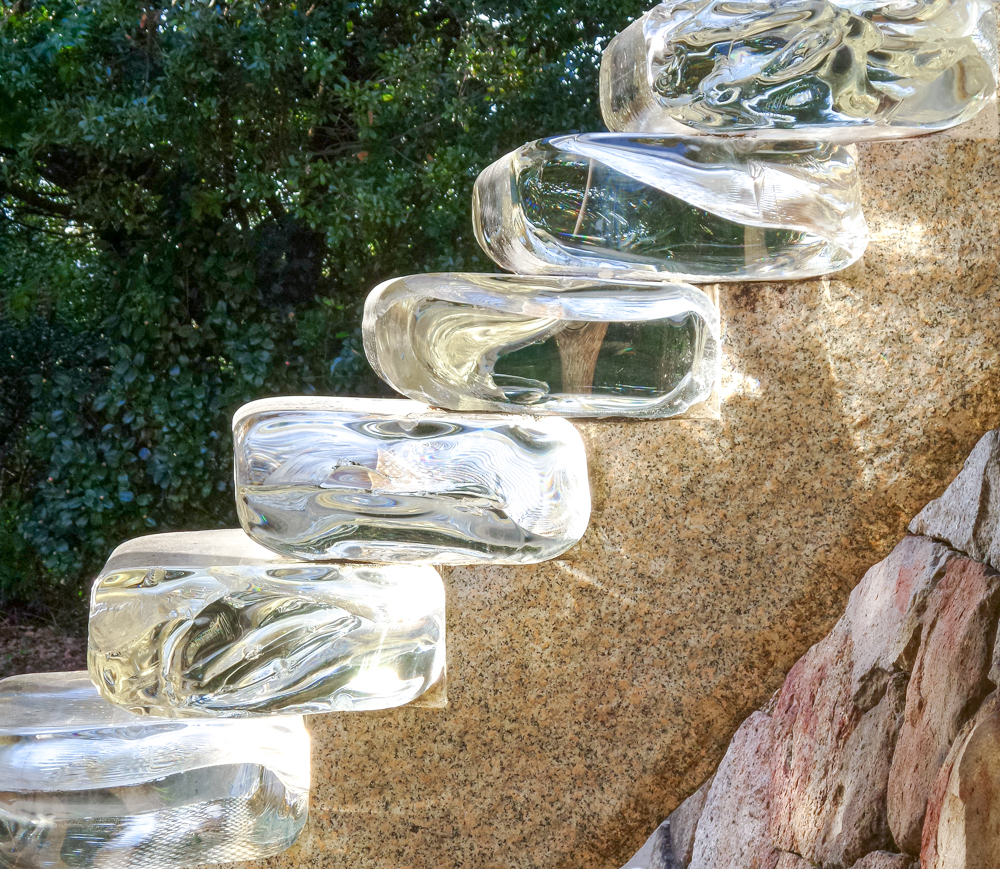 Ando also designed the Chichu Art Museum, a landmark on Naoshima that opened in 2004. It's built primarily below grade ("chichu" means "underground" in Japanese) with geometric skylights and courtyards to let in natural light. The Chichu is dedicated to the work of three famous artists who work with natural phenomena in quite different ways. It houses five water lily paintings by Claude Monet, three light-based installations by James Turrell and a monumental stone and metal installation by Walter De Maria.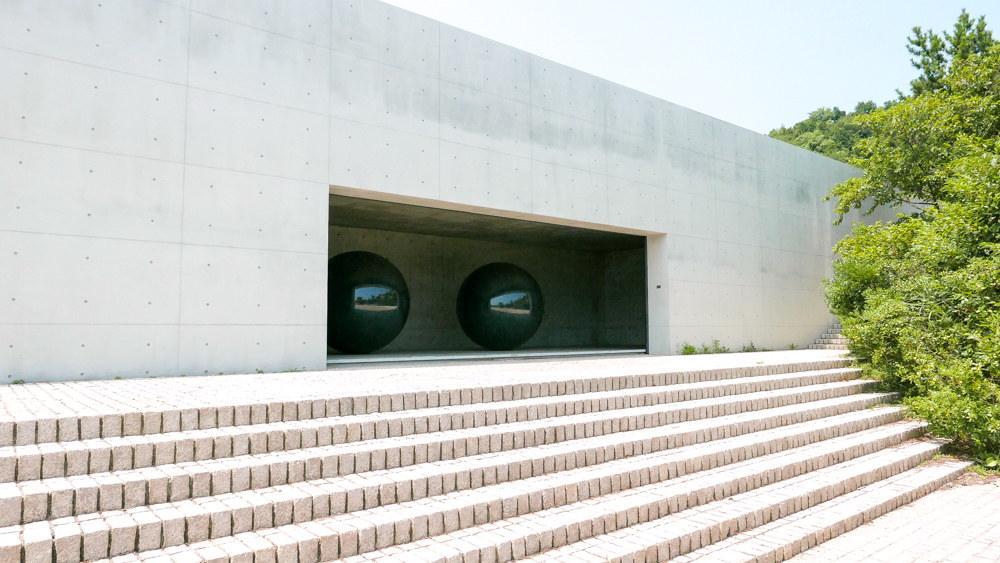 Additional Ando-designed hotel buildings opened on Naoshima in 2006, helping make the island accessible to even more art lovers.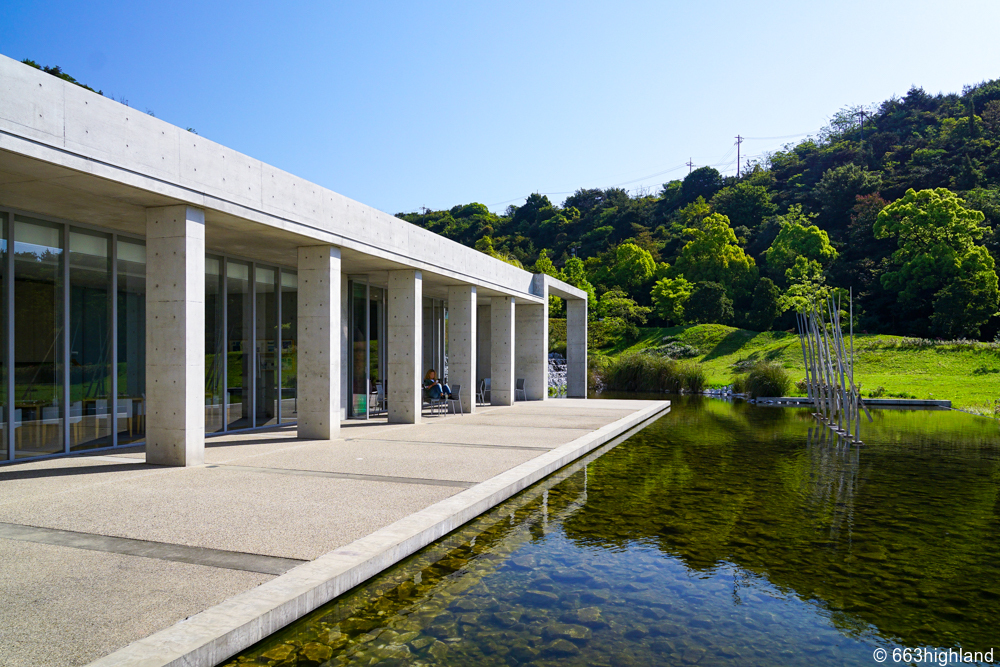 Starting in 2008, the neighboring island of Inujima became part of the art complex with the opening of Inujima Art Seirensho Art Museum in the remains of a restored copper refinery, and later, the Inujima Art House Project.
In 2010, nearby Teshima island also joined with the construction of the mysterious, biomorphic Teshima Art Museum designed by Pritzker Prize-winning architect Ryue Nishizawa and artist Rei Naito.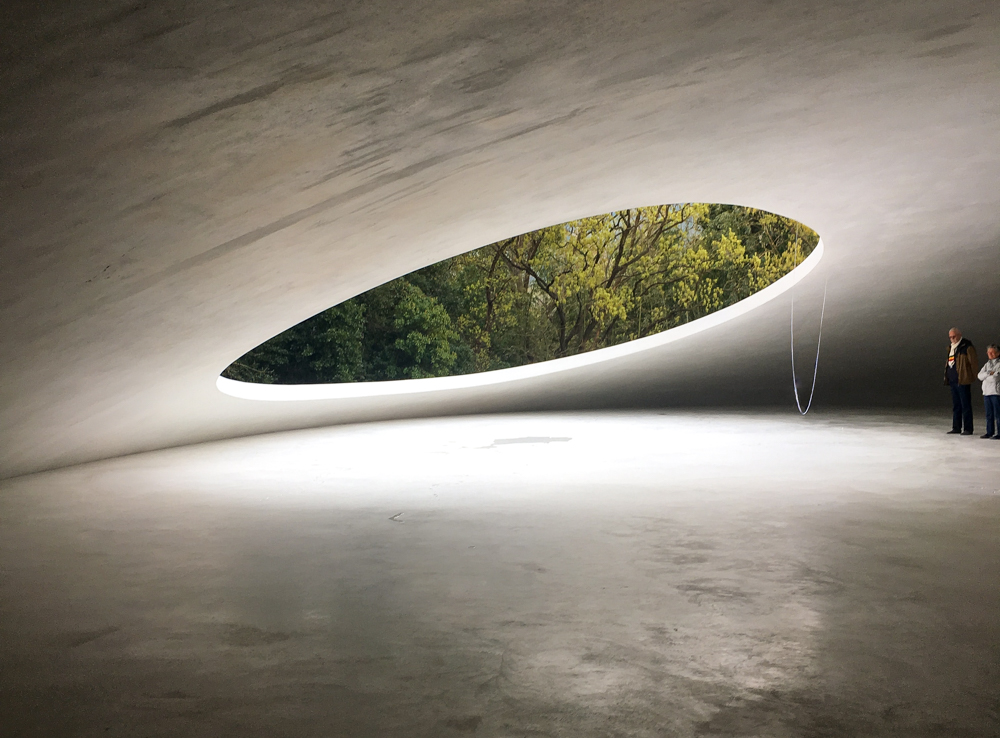 Among the many other elements that now make up Benesse Art Site Naoshima are the Lee Ufan Museum (dedicated to the work of the minimalist artist), the Ando Museum (about the architect) and a public bathhouse decorated by artist Shinro Ohtake.
Travelers wanting an in-depth art experience might like to visit during the Setouchi Triennale, a large-scale contemporary art exhibition and festival that takes place across Naoshima and other islands in the Setouchi (Seto Inland Sea) region every three years.
Benesse Art Site Naoshima was initiated and continues to be funded by Benesse Holdings, a Japanese education and healthcare conglomerate, and the related Fukutake Foundation. They see it as a way to support the arts and help reinvigorate the region while providing a unique environment for looking at art. They state that "the island and the people who live there are the main focus, and art is something that brings out the charm of the island."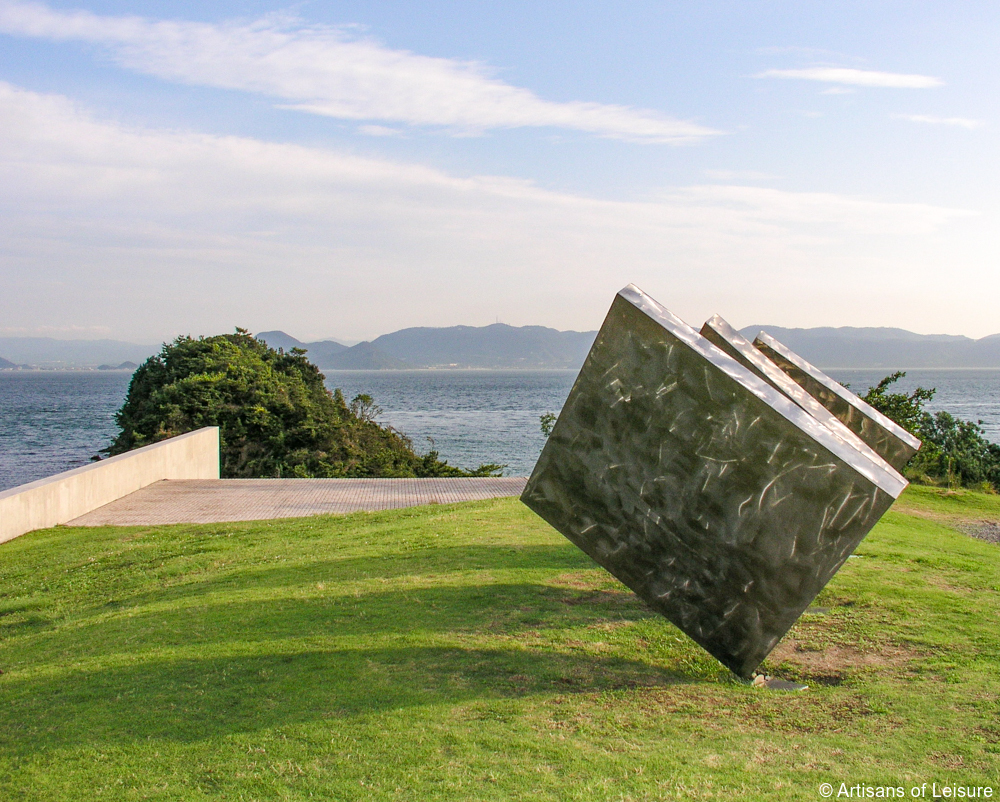 Contact us to plan a private Japan tour that features Naoshima. Travelers interested in contemporary art destinations might also consider having us arrange tours that include time at Chateau La Coste (which has buildings by Tadao Ando and Frank Gehry and art installations by Andy Goldsworthy, Louise Bourgeois and others) in Provence, France, and Wanas Konst in southern Sweden. Other options for art and architecture lovers are visiting structures designed by Tadao Ando and Jun Itami on Jeju Island in South Korea, and seeing James Turrell's Gathered Sky installation in Beijing, China.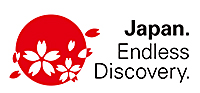 Tags: art, art installations, art tours, Asia tours, Benesse, Benesse Art Site, contemporary architecture, contemporary architecture tours, contemporary art, Inland Sea, Isamu Nochuchi Garden Museum, James Turrell, Japan tours, luxury Japan tours, Naoshima, Noguchi, private Japan tours, Shikoku, Tadao Ando, Teshima, Yayoi Kusama