November 10, 2021
Visiting the Tanneries in Fez, Morocco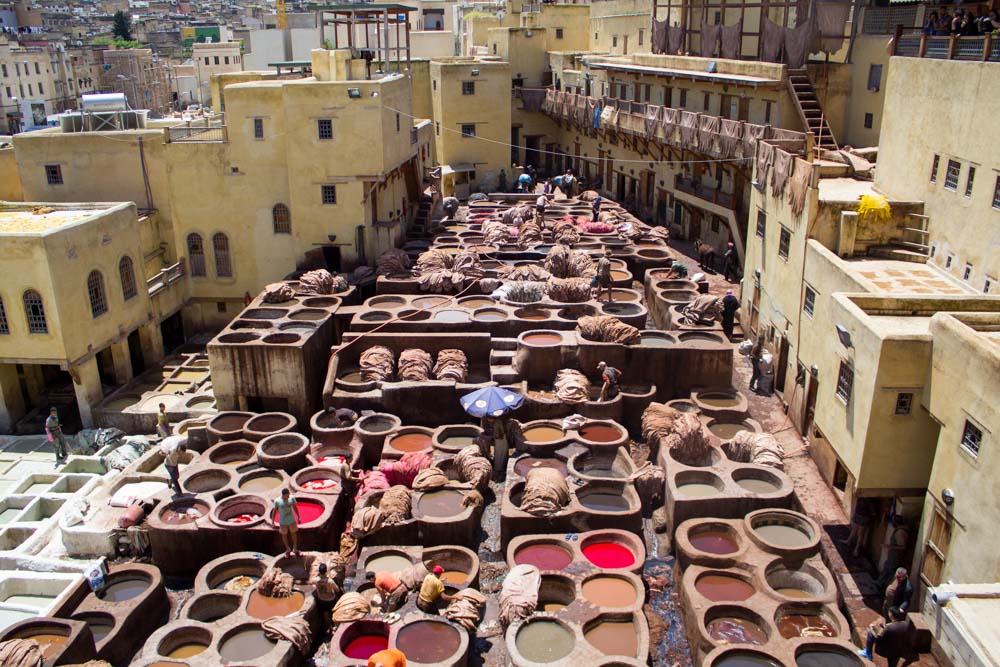 A highlight of our private tours in Fez, Morocco, is visiting one of the city's historic leather tanneries. At these ancient open-air workshops, craftspeople process leather in stone vats filled with milky-white leather softeners and colorful dyes.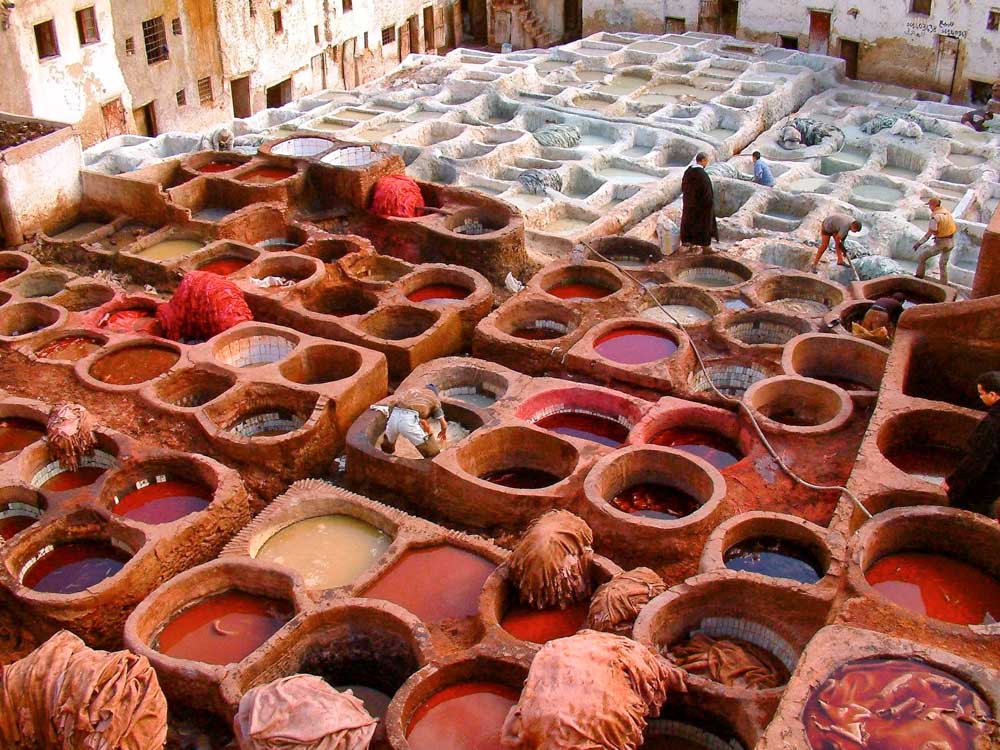 During private touring in Fez, our expert local guides take our travelers to see the tanneries, which are located deep in the medina, a UNESCO-listed maze of narrow medieval streets. Our guides also explain the labor-intensive leather tanning and dyeing processes. These methods have changed little for centuries, offering visitors a window into traditional Moroccan craftsmanship and daily life in Old Fez.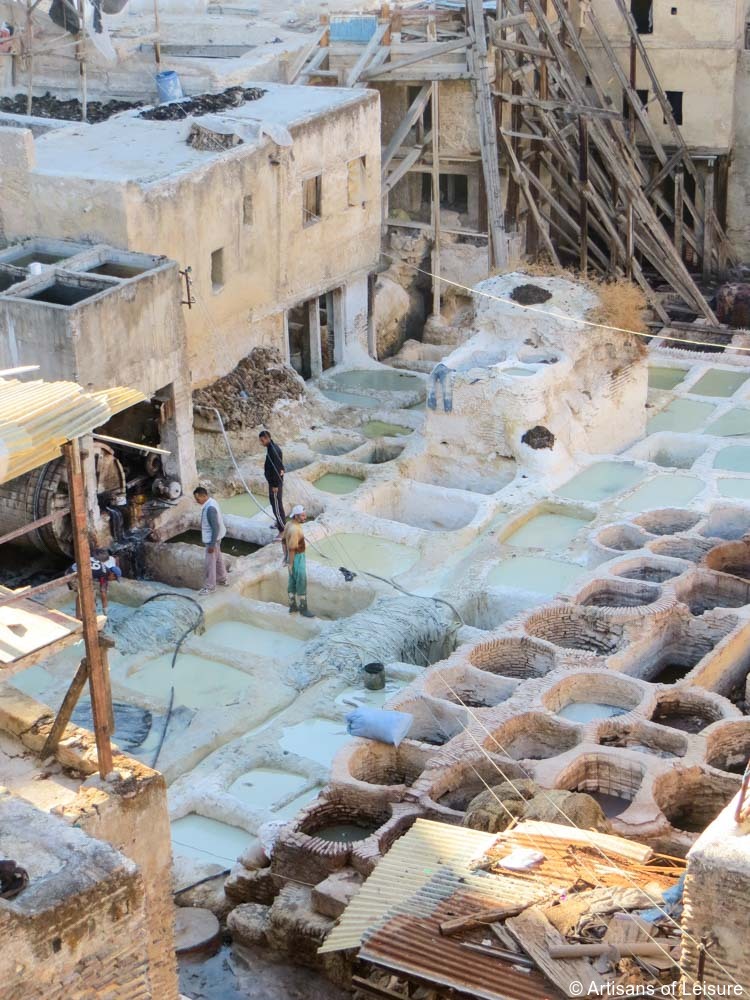 The Fez tanners first soak the hides of animals such as goats, cows, sheep and camels in a succession of natural solvents and softeners that help remove the hair and loosen the material. The tanners then tramp with their bare feet on the hides to further soften them and prepare them for dyeing.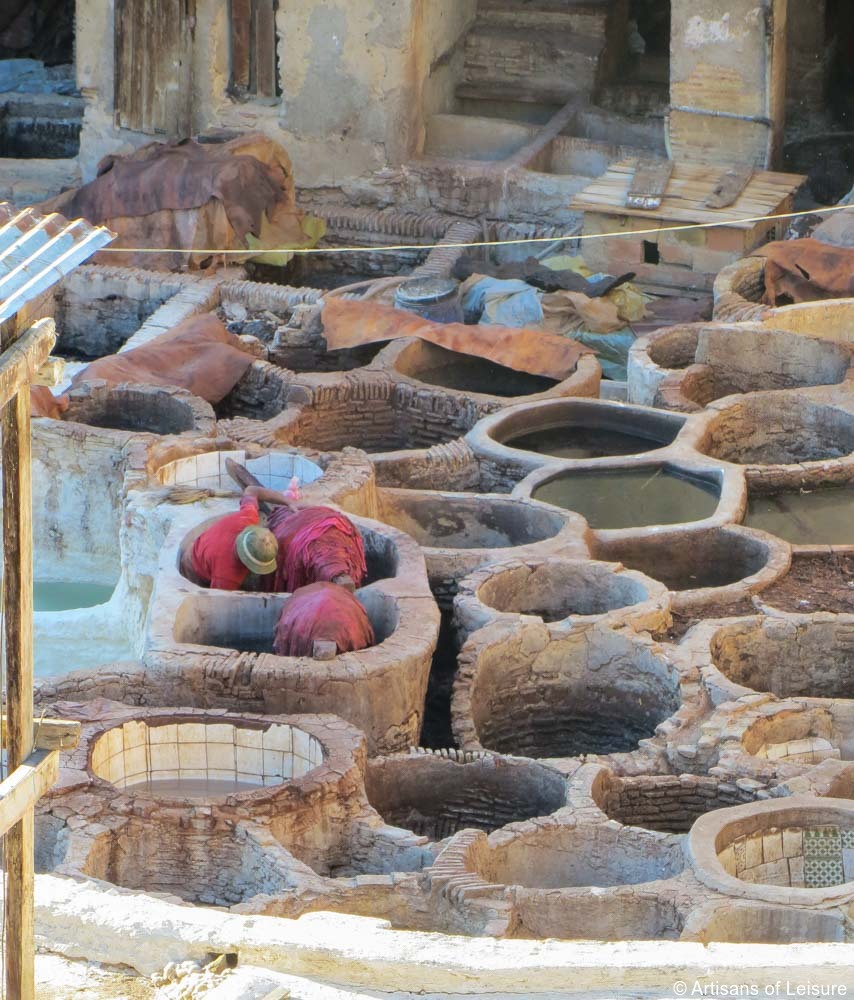 During the dyeing process, the leather is soaked in dyes made from natural flowers and other materials such as indigo, henna, saffron and poppy petals to produce a range of colors. The entire process from raw hide to finished leather can take several days.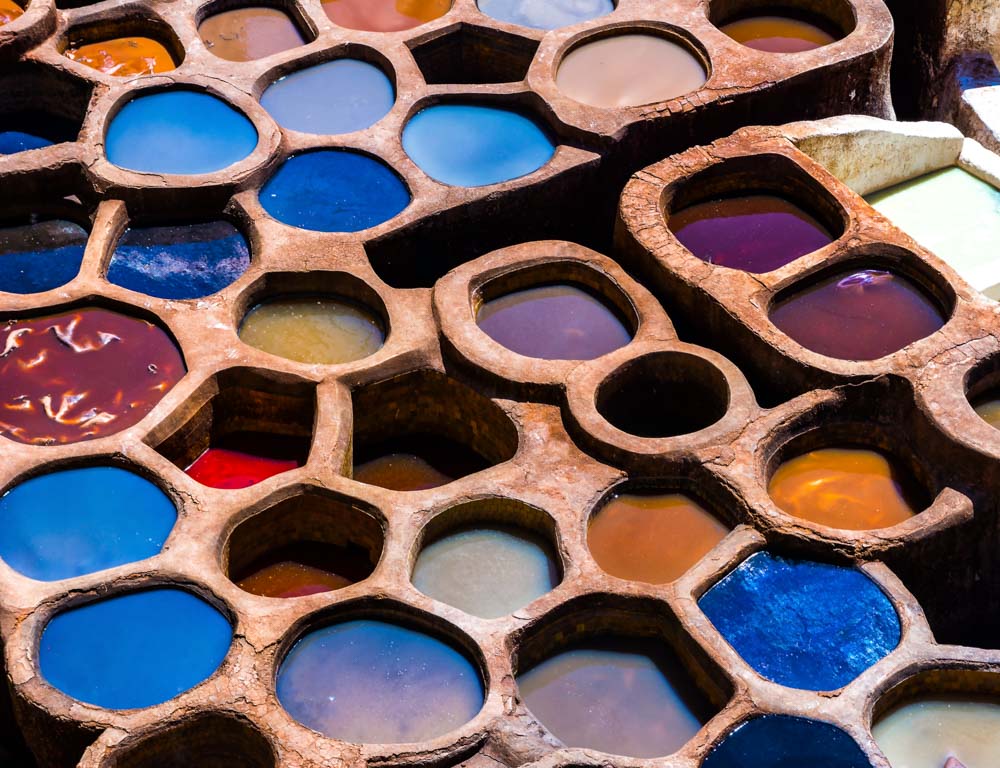 Visitors are often surprised to learn about the specific ingredients used to create the buttery soft leather products made in the Fez tanneries. They should be aware that these ingredients (which include bovine urine and pigeon excrement) can make a visit to the tanneries quite a pungent experience.
The leather tanneries have been an integral part of the Fez economy for hundreds of years. They are still responsible for many of the high-quality leather products—bags, jackets, slippers, etc.—found in the local souks and in European stores.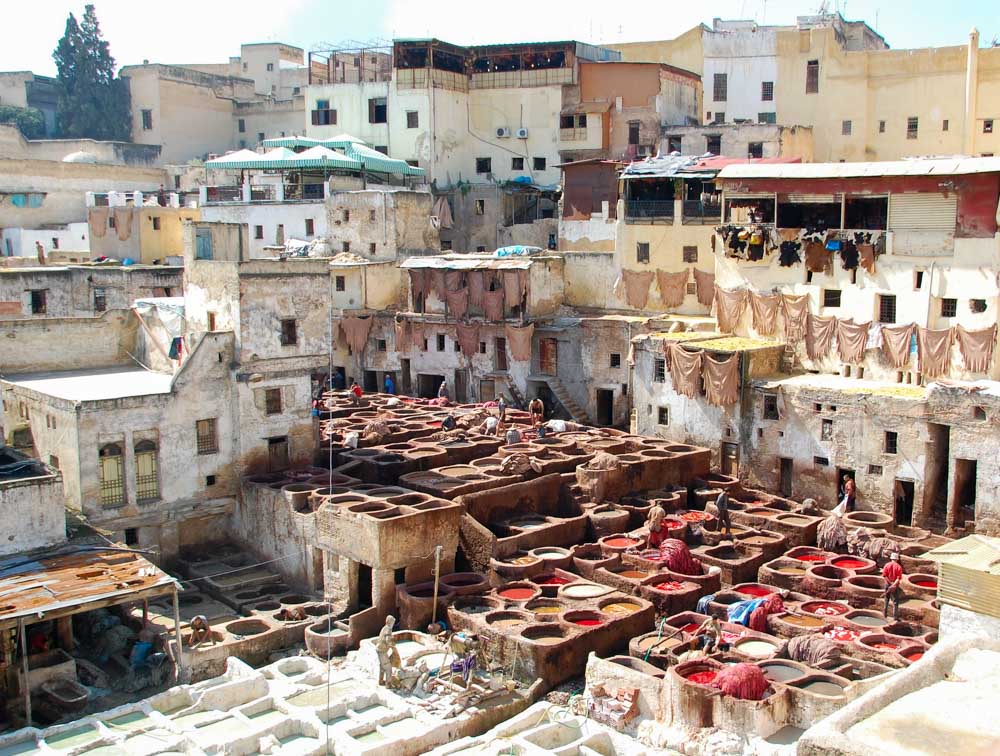 Private touring in Fez, including the medina and the tanneries, is included in many of our private Morocco tours. Contact one of our Morocco specialists to begin planning a customized luxury Morocco tour.
Tags: artisan crafts, dye, Fes, Fez, Fez medina, Fez tanneries, Fez tours, insider Morocco, leather, medina, Morocco, Morocco tours, Old Fez, tanneries, traditions