October 6, 2015
Just Back: An Autumn Visit to Japan
Autumn is one of our favorite times to visit Japan. The fall foliage is spectacular, and the seasonal cuisine is exquisite. We recently returned from an incredible Japan trip through Kyoto, Tokyo and Kanazawa during the peak of Japan's fall foliage season. 
We were fortunate to see the koyo (fall foliage), when trees in local parks and gardens, such as this one at Ginkaku-ji Temple in Kyoto, turn brilliant shades of red, yellow and orange.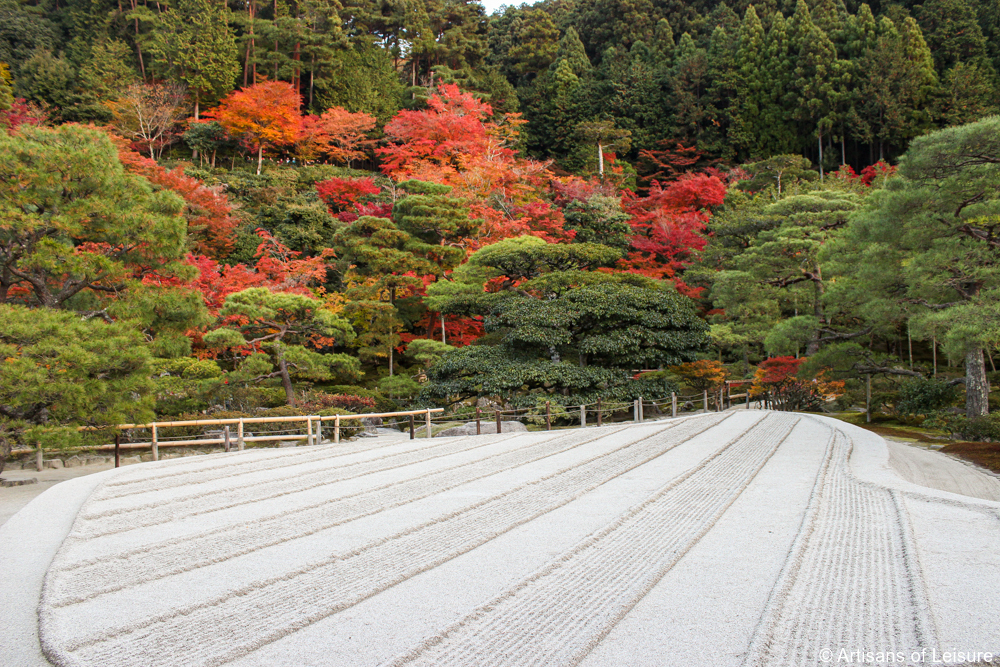 Ginkaku-ji is also known as the Silver Pavilion.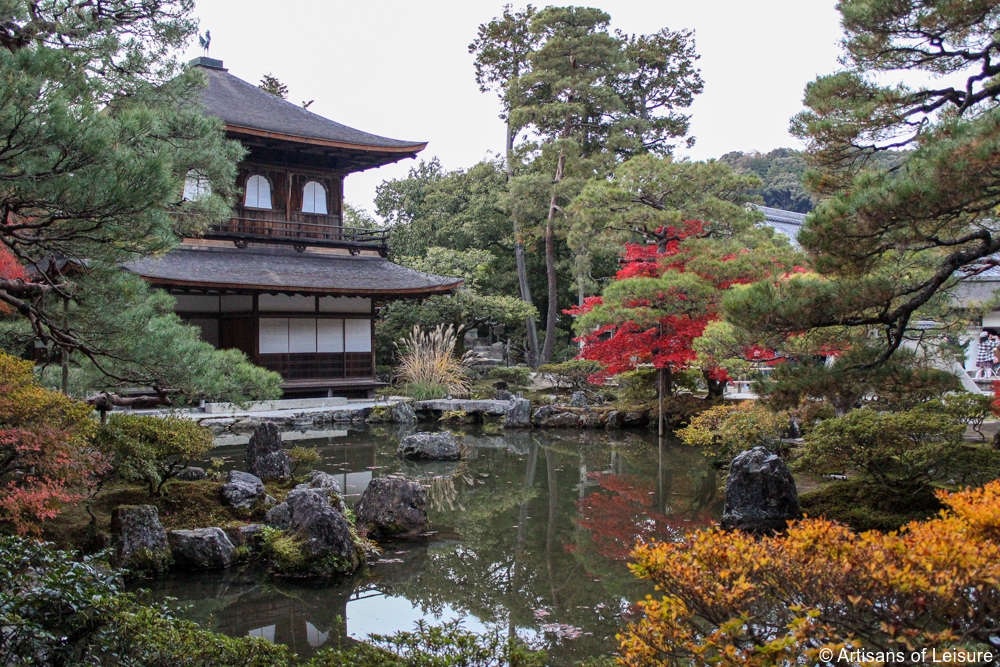 The vermilion torii (Shinto gates) at Fushimi Inari Shrine in Kyoto complement the color-saturated foliage.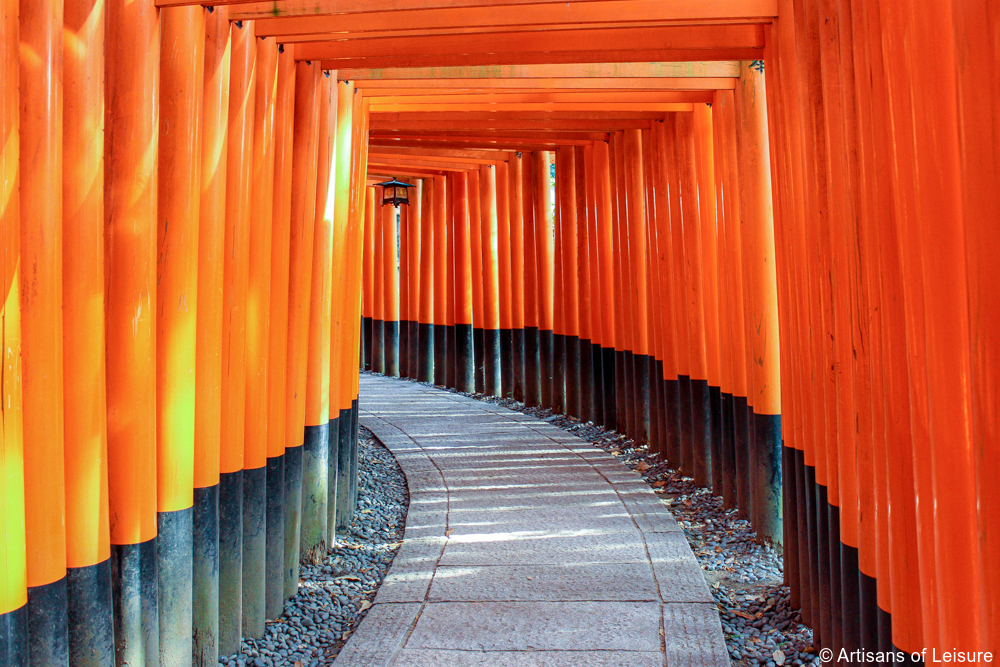 Faithful visitors leave wood tablets and strings of origami cranes as offerings at Fushimi Inari.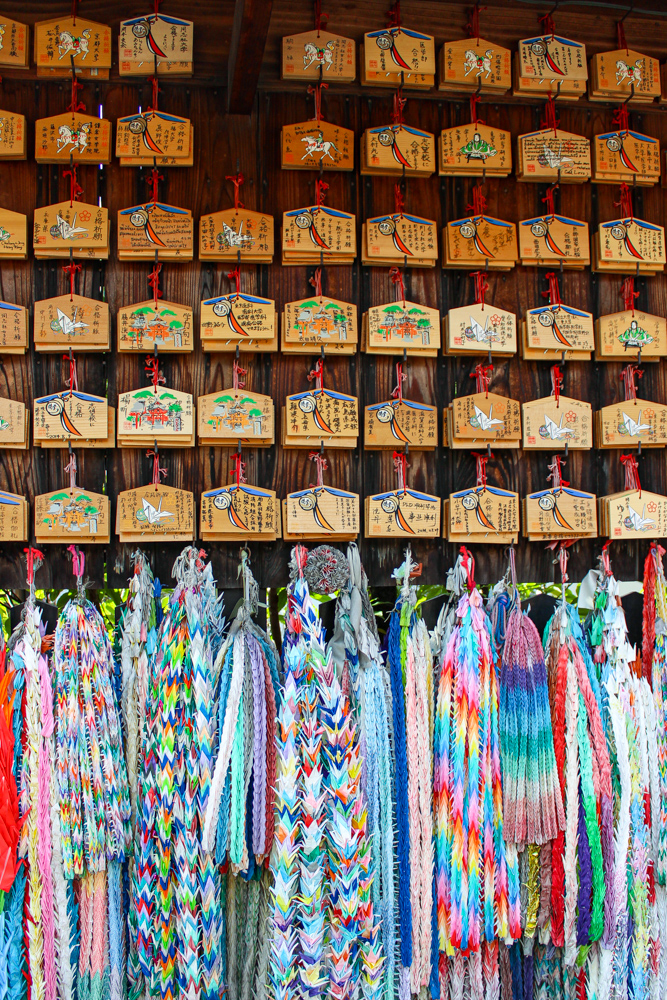 The fox is a symbol of Fushimi Inari, and several fox statues are placed around the shrine. Worshippers write their wishes on one side of these wooden tablets and draw a face on the other.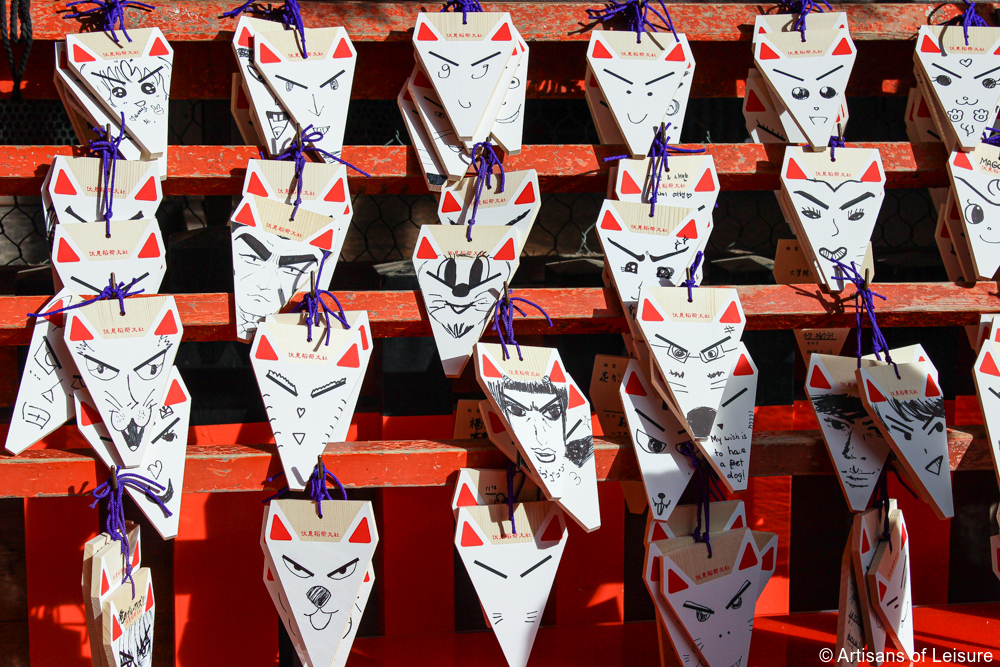 The Ninenzaka neighborhood below Kiyomizu-dera Temple is a great place to browse shops for local products such as paper, incense, fans and sweets.
Another beautiful neighborhood in Kyoto is Gion, the traditional geisha district.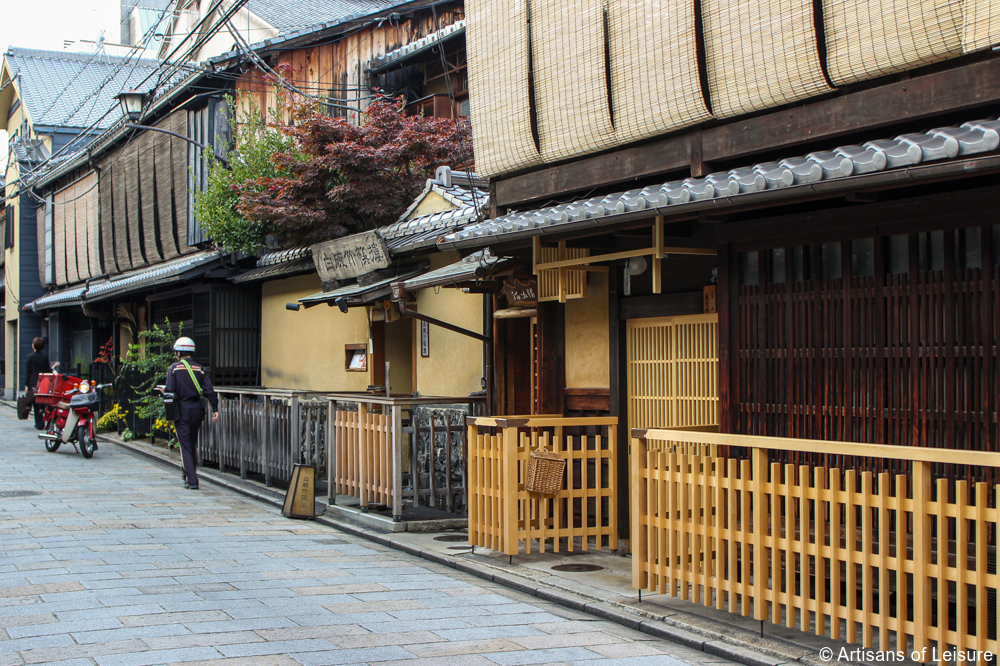 Some couples like to have their wedding photos taken in front of Gion's picturesque canals.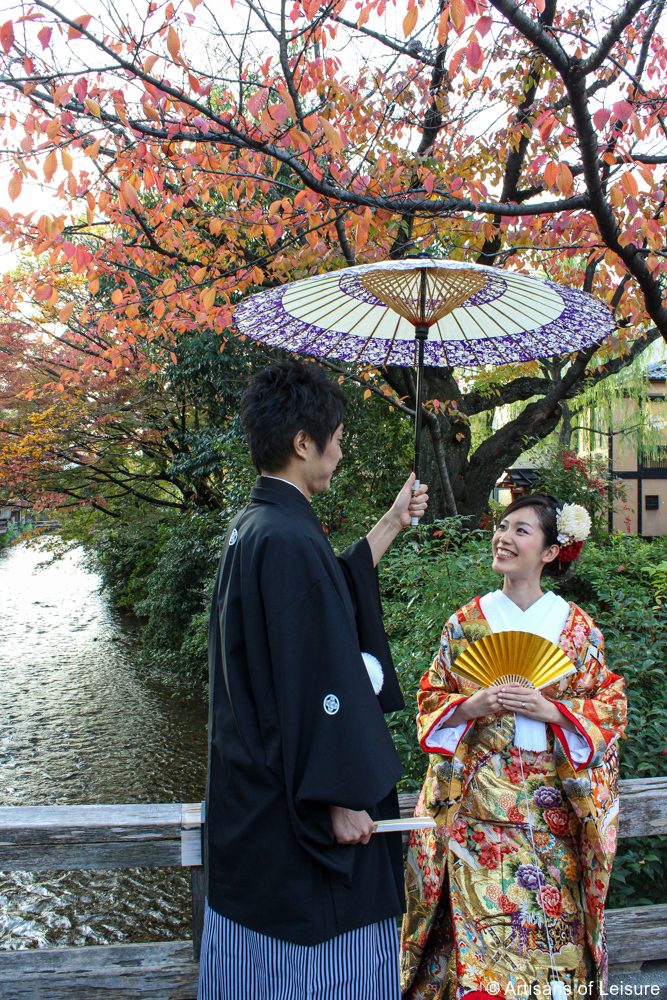 It's always fun to see people wearing kimono around Kyoto.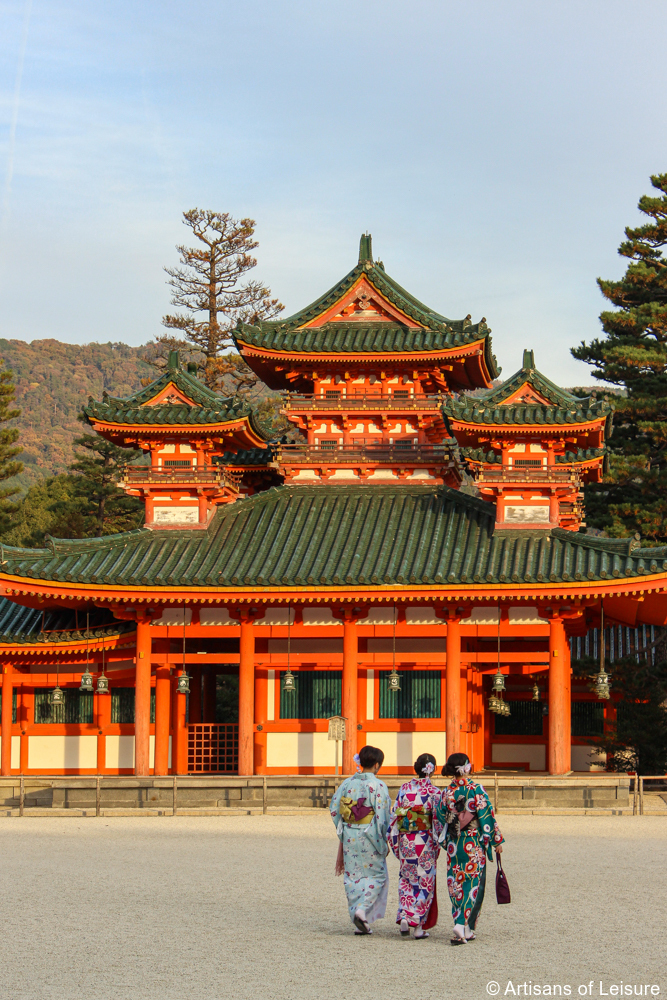 Heian Jingu Shrine is famous for its gardens…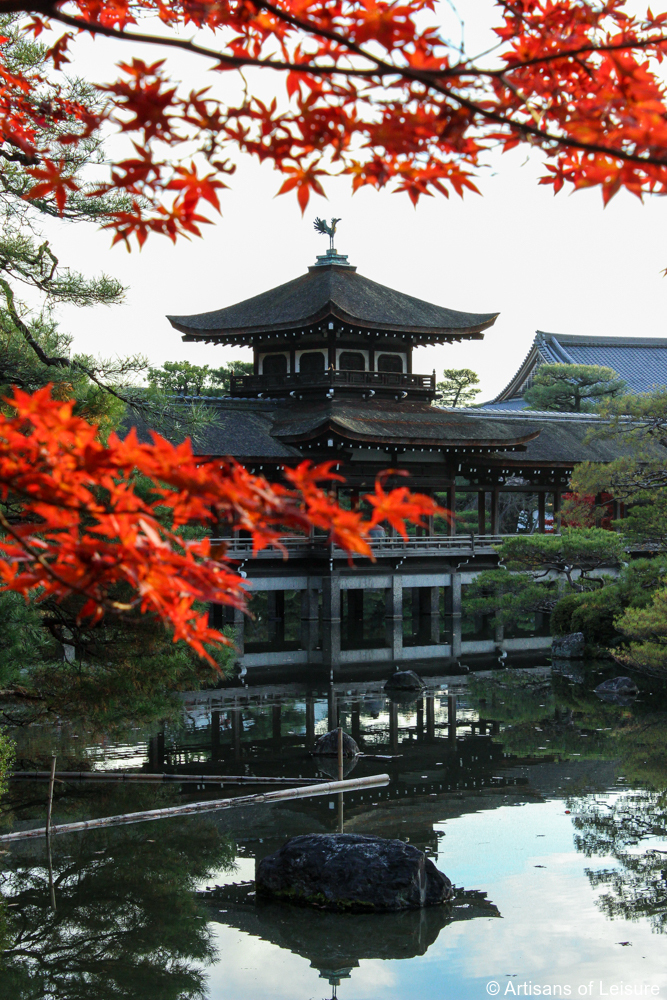 …which are particularly stunning in the fall.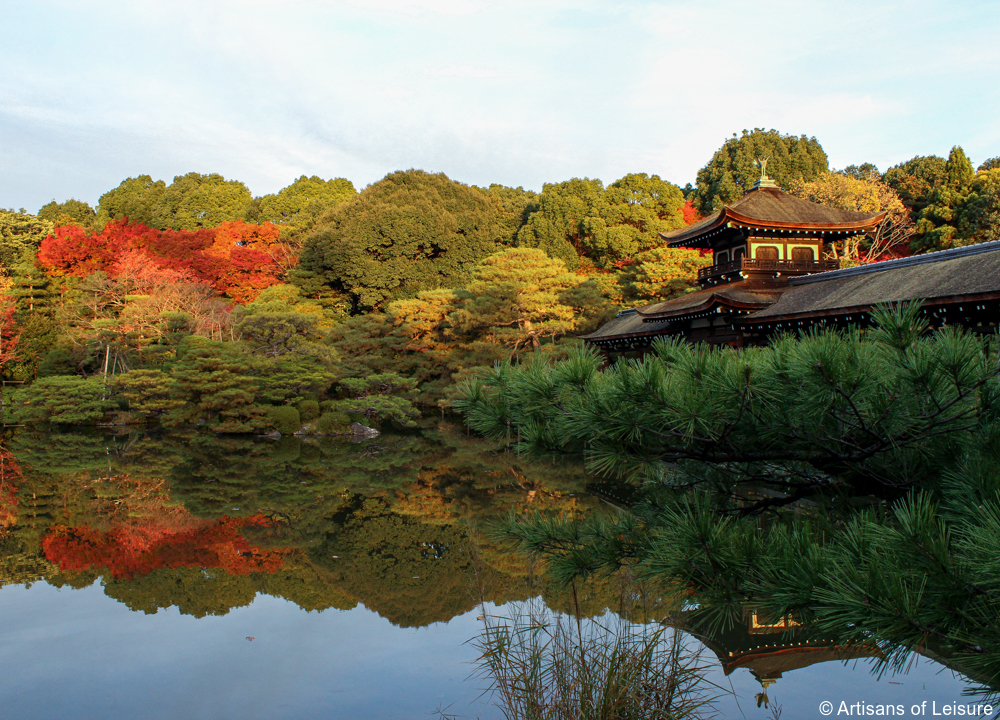 A highlight for many travelers to Kyoto is the bamboo forest of Arashiyama.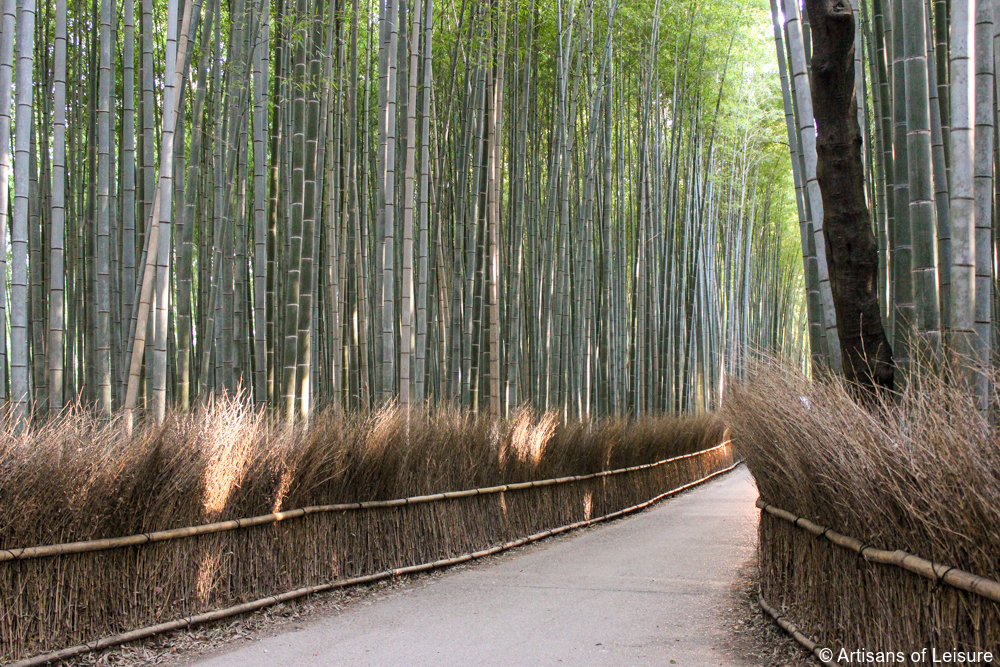 Nearby, the Zen rock garden at Ryoan-ji Temple is a peaceful place for quiet contemplation.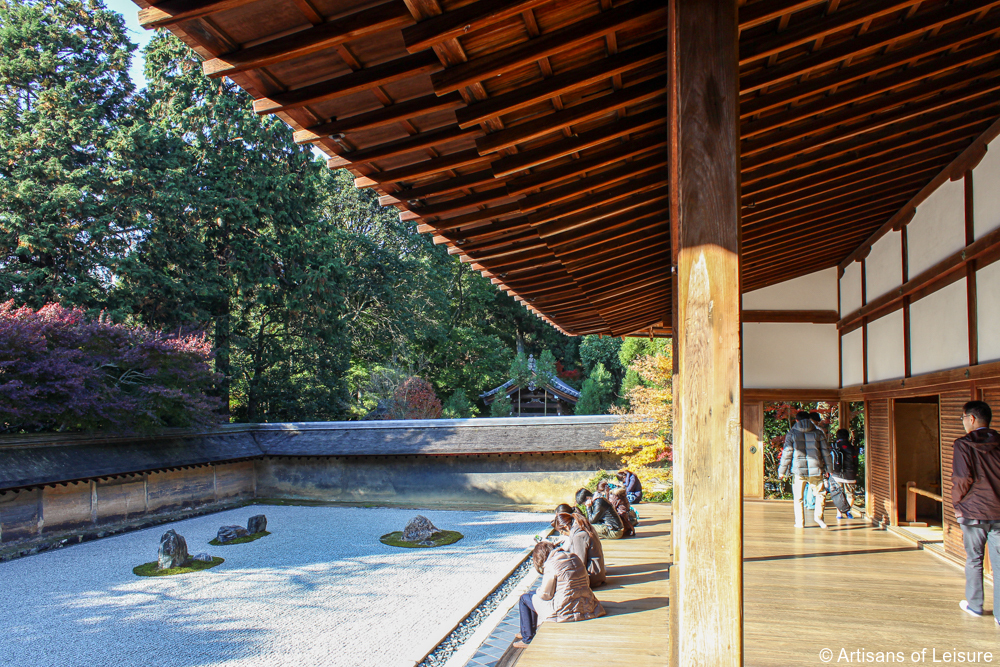 Another highlight in Kyoto is Kinkaku-ji, also known as the Temple of the Golden Pavilion, which gleams in the autumn light.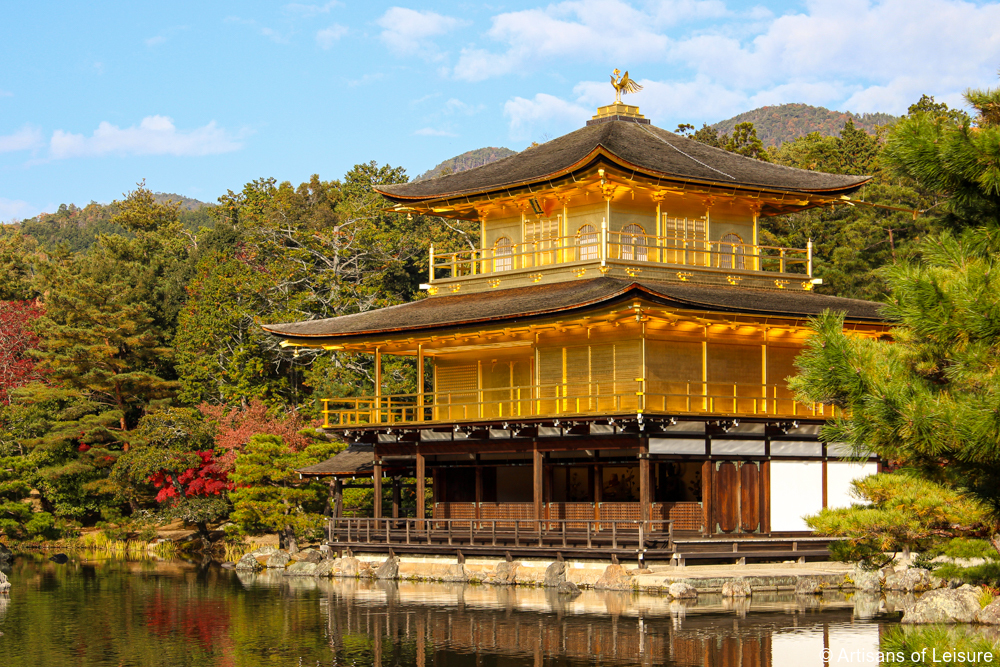 Maple leaves and mushrooms adorn the green moss at Kinkaku-ji.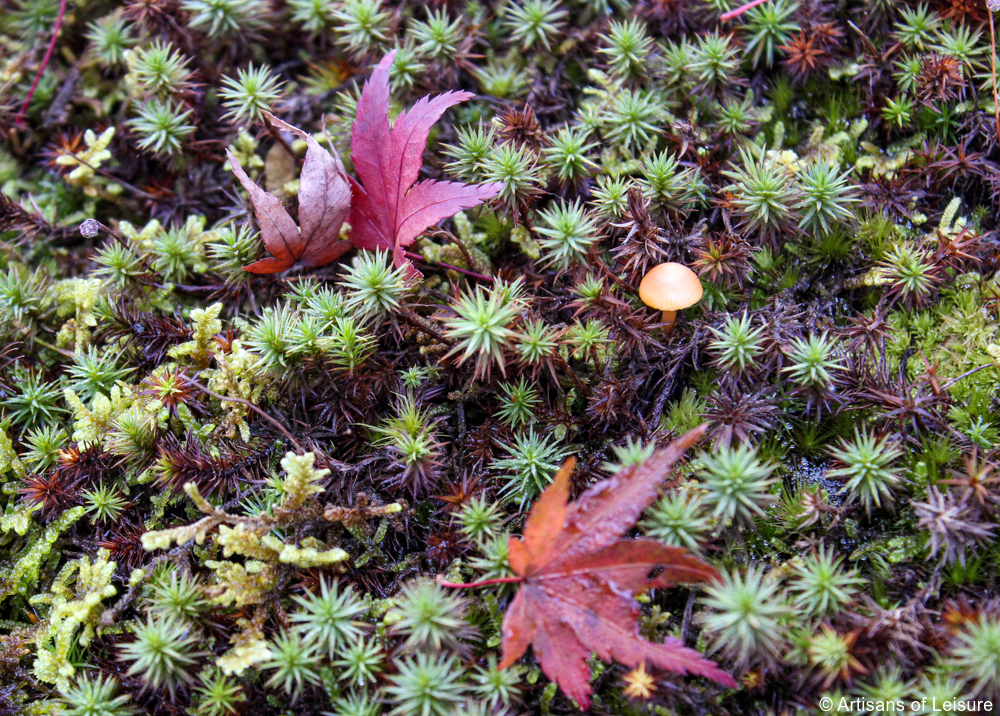 We arrange for our travelers to journey by shinkansen (bullet train) between Kyoto and Tokyo. Picking up a bento box of prepared food at the train station is a convenient way to have lunch on the train.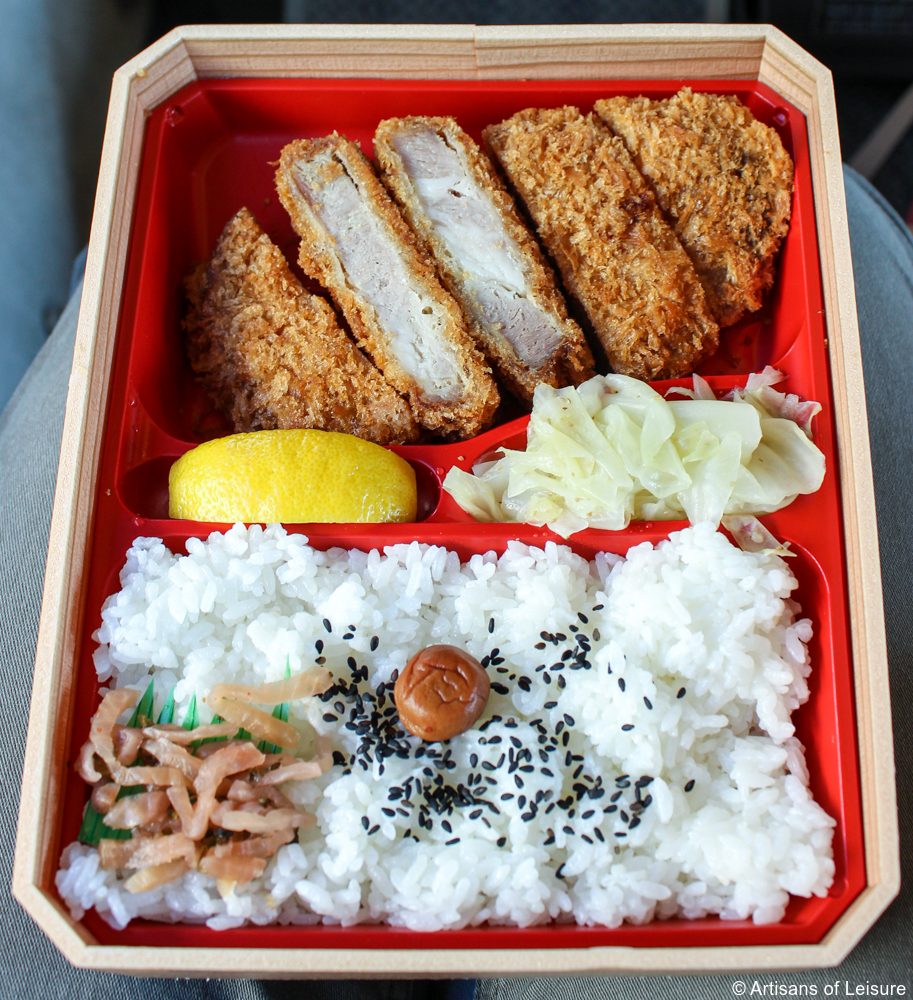 On clear days, travelers can see incredible views of Mount Fuji from the train.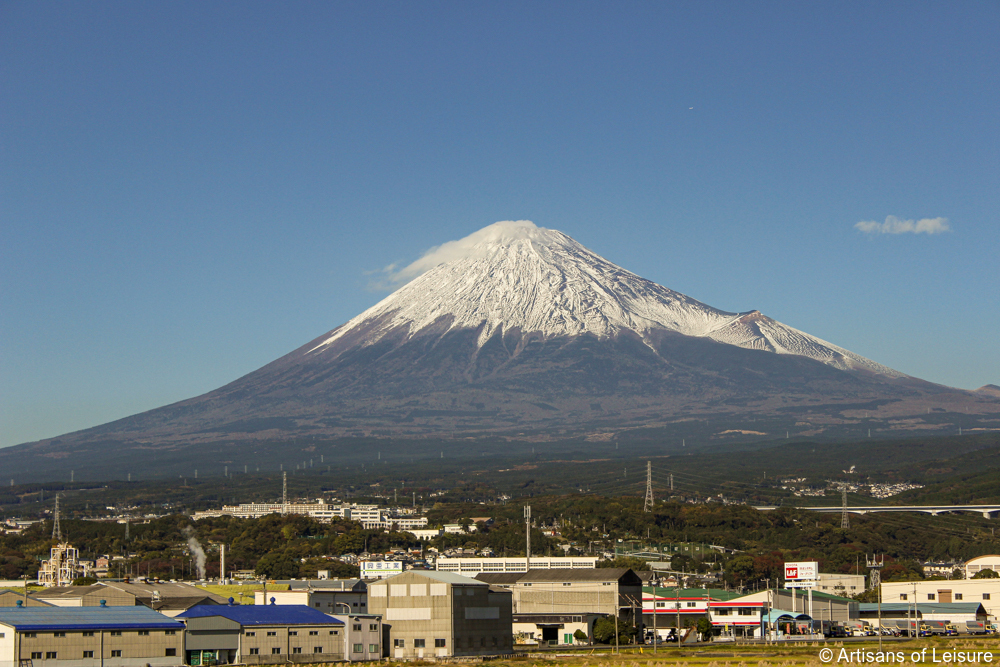 Tokyo's skyscrapers and bustling neighborhoods feel worlds away from Kyoto's shrines, temples and gardens.
In the Shibuya neighborhood, many visitors enjoy seeing "The Scramble," an enormous intersection near Shibuya Station where hundreds of pedestrians cross in all directions at the same time.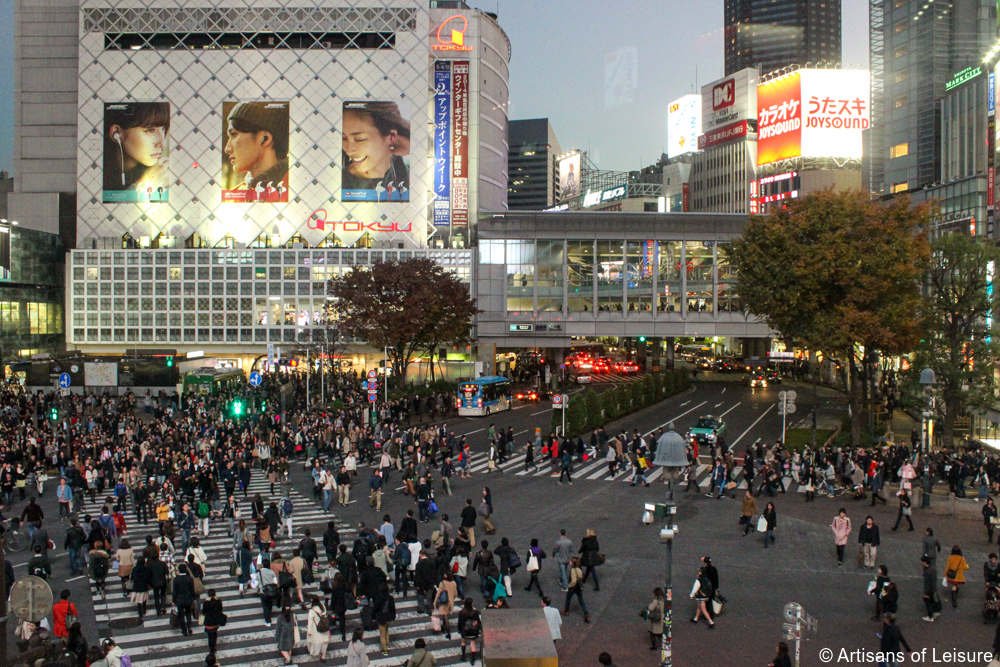 Shibuya is also a great place to see Tokyo's famous lighted signs. This is Center Gai, a popular shopping street.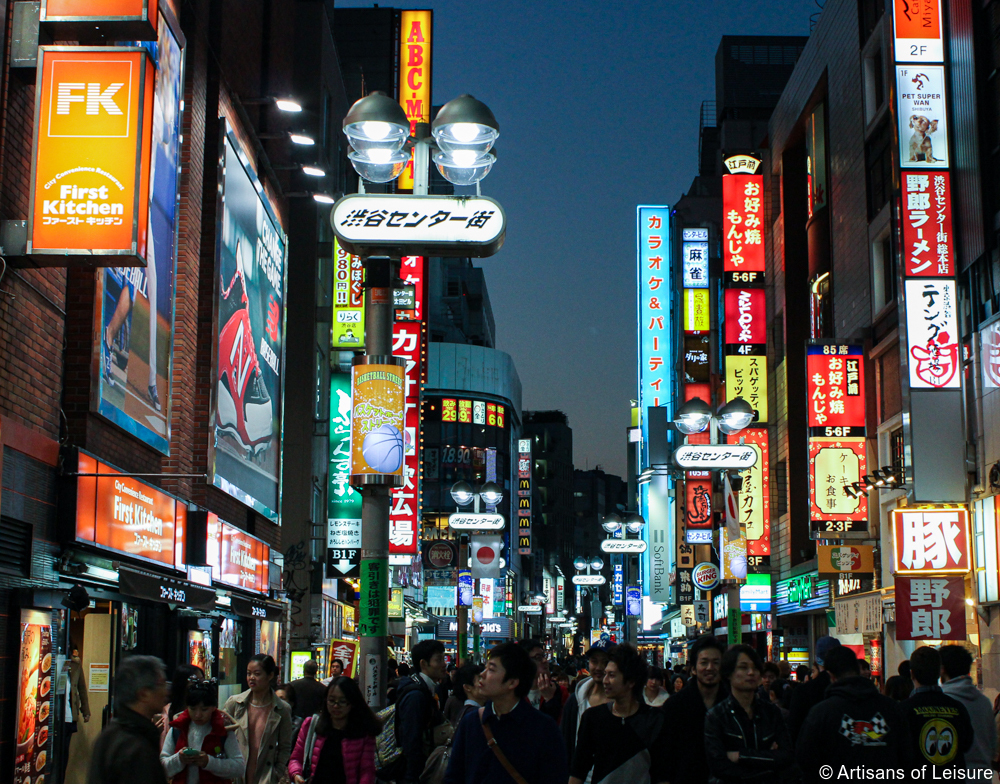 Young people play all kinds of games, such as this taiko drumming game, in the arcades of the Kabukicho entertainment district in the Shinjuku neighborhood.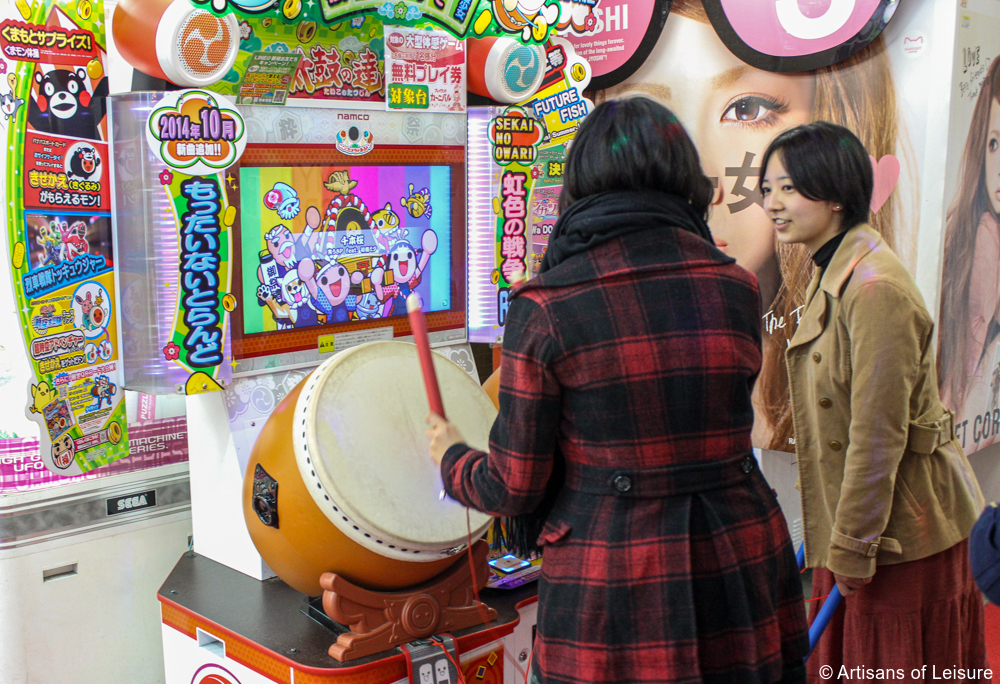 Many restaurants in Japan display plastic food in their windows to entice passersby to venture inside for the real thing.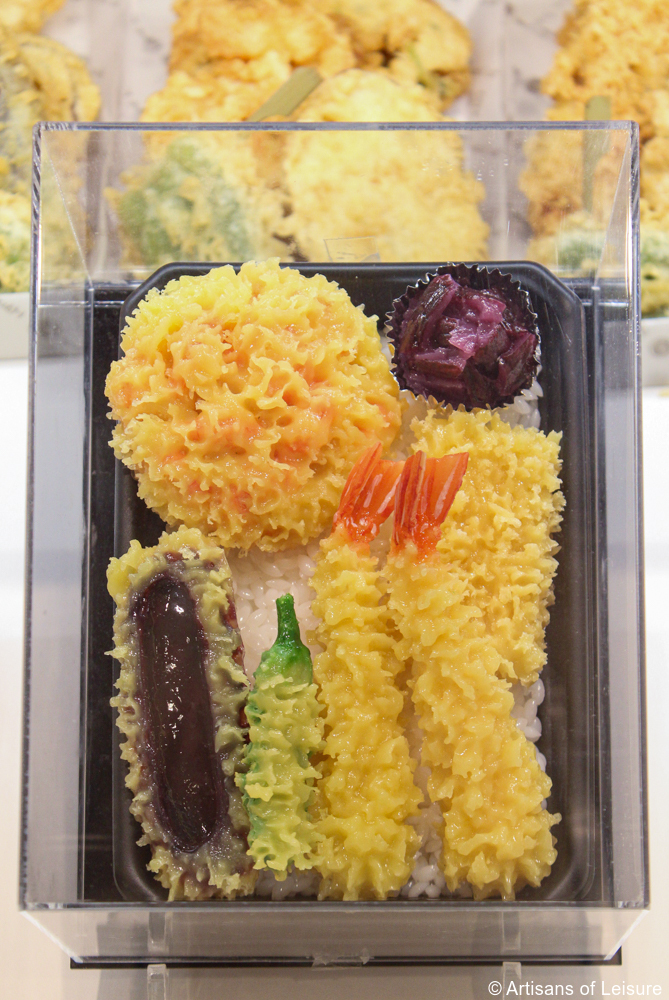 The New York Grill at the Park Hyatt Tokyo in Shinjuku is a sophisticated restaurant that offers diners great food and incredible views over the city.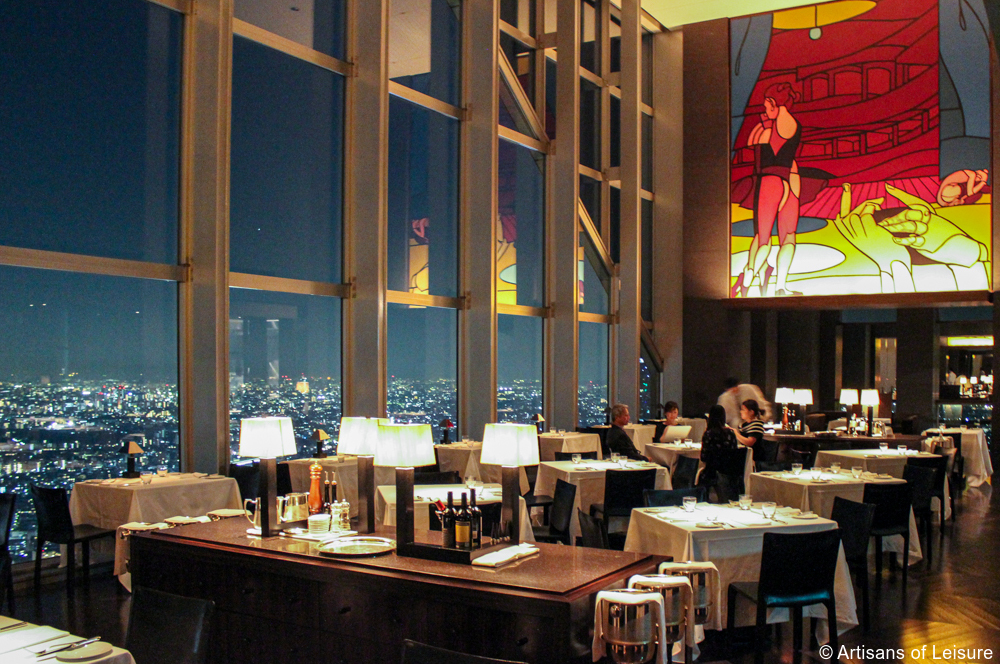 One of Tokyo's most beautiful traditional sites is Meiji Jingu Shrine. Lucky visitors may be able to see a wedding procession.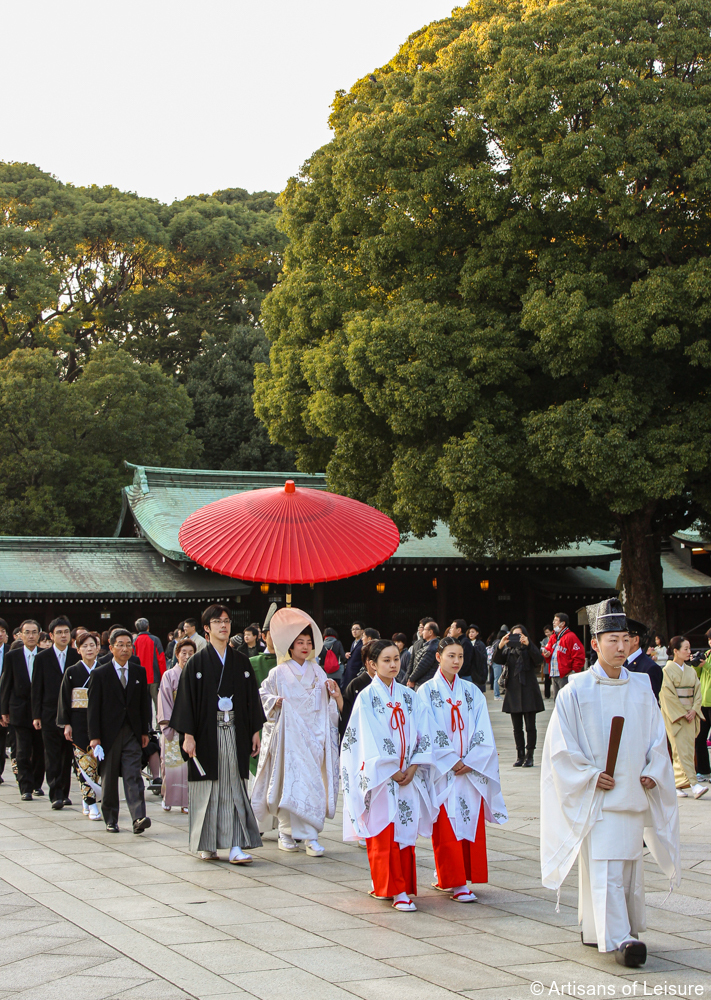 Tokyo is also home to some more traditional shops. Oriental Bazaar is a fun place to shop for kimono, prints, furniture…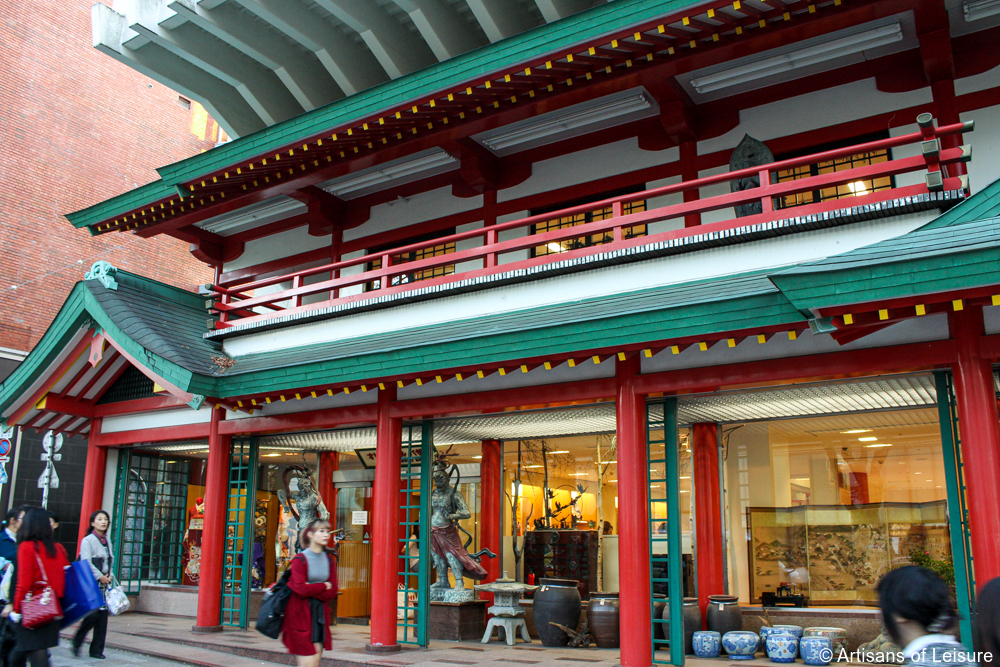 …and ceramics.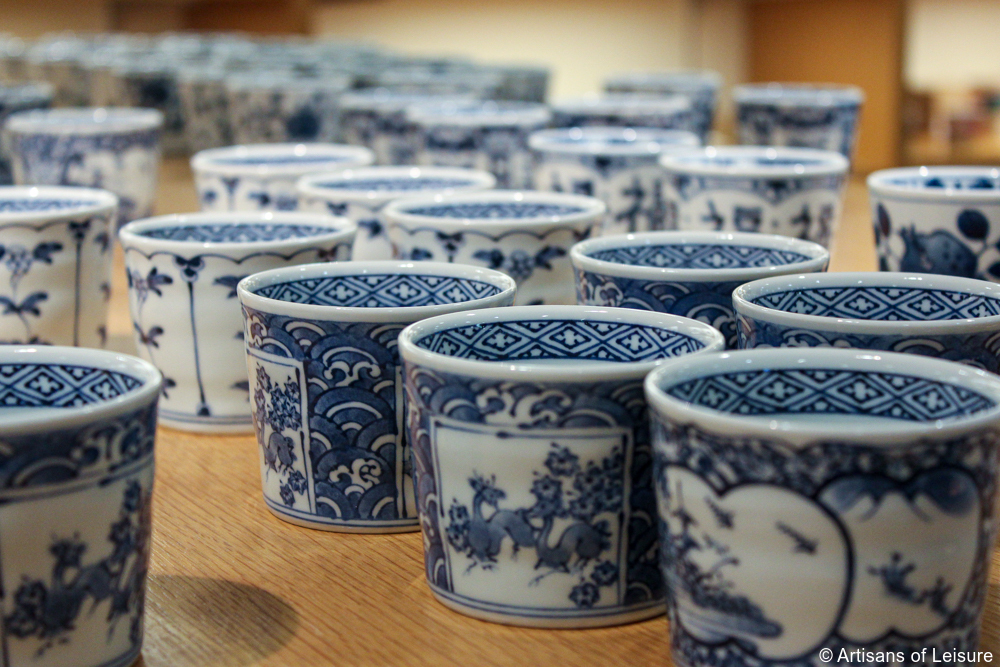 Somewhere between Tokyo's modernity and Kyoto's history lies Kanazawa. This city on the Japan Sea is known for its traditional gardens, crafts and food, and it's also a great place to see contemporary art and architecture. The D.T. Suzuki Museum, which is dedicated to the famous Zen philosopher and designed by architect Yoshio Taniguchi, is a great example.
The Contemplative Space at the museum serves its purpose well.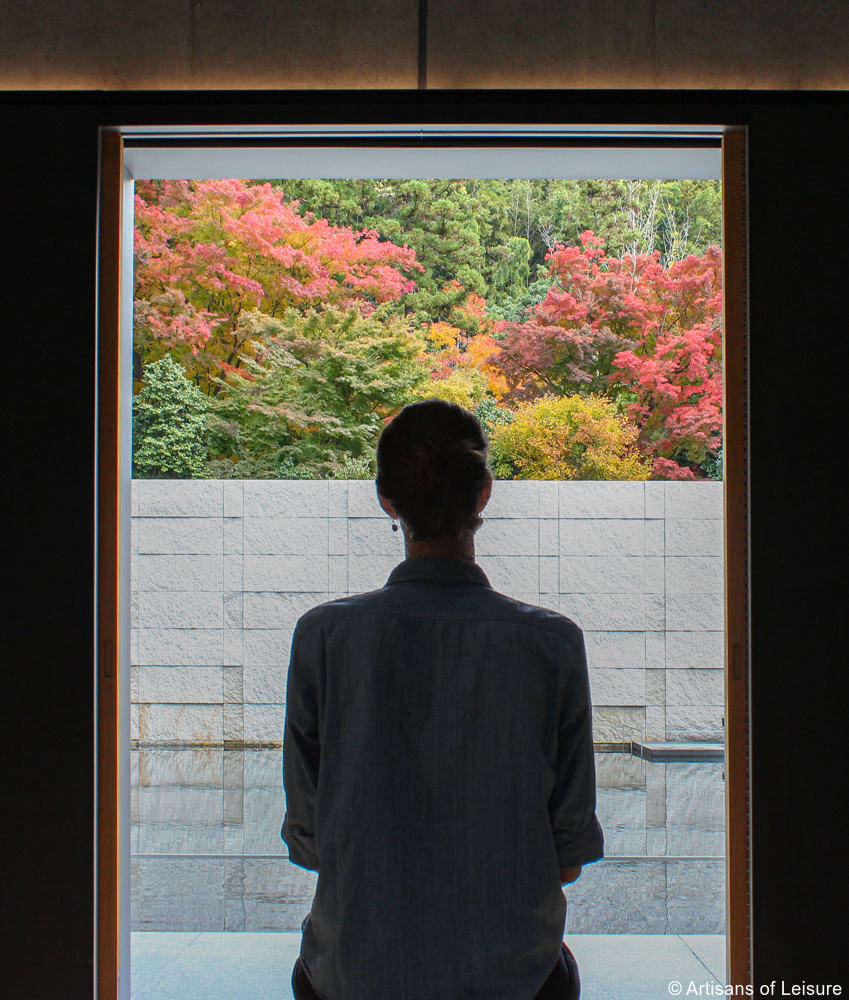 In autumn, Kanazawa's Omicho Market overflows with tasty local produce and seafood: snow crabs, oysters, root vegetables, a wide variety of mushrooms and more.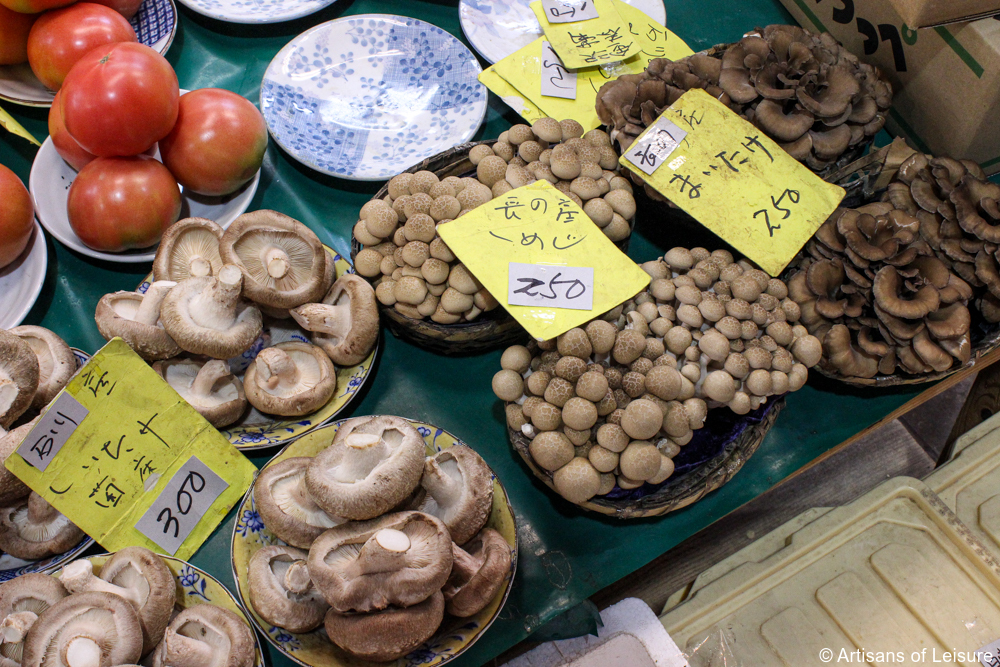 The high quality of the local products makes for beautiful meals, such as this one at Zeniya, one of the city's top restaurants…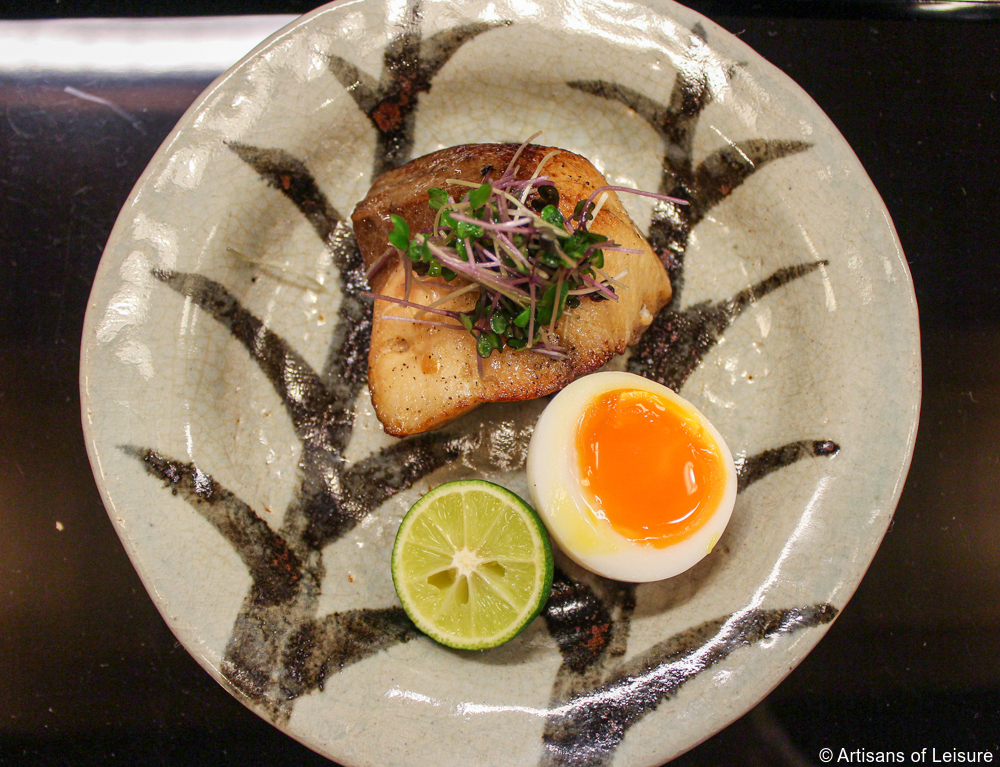 …this shojin ryori (Buddhist vegetarian meal) at Kotobukiya…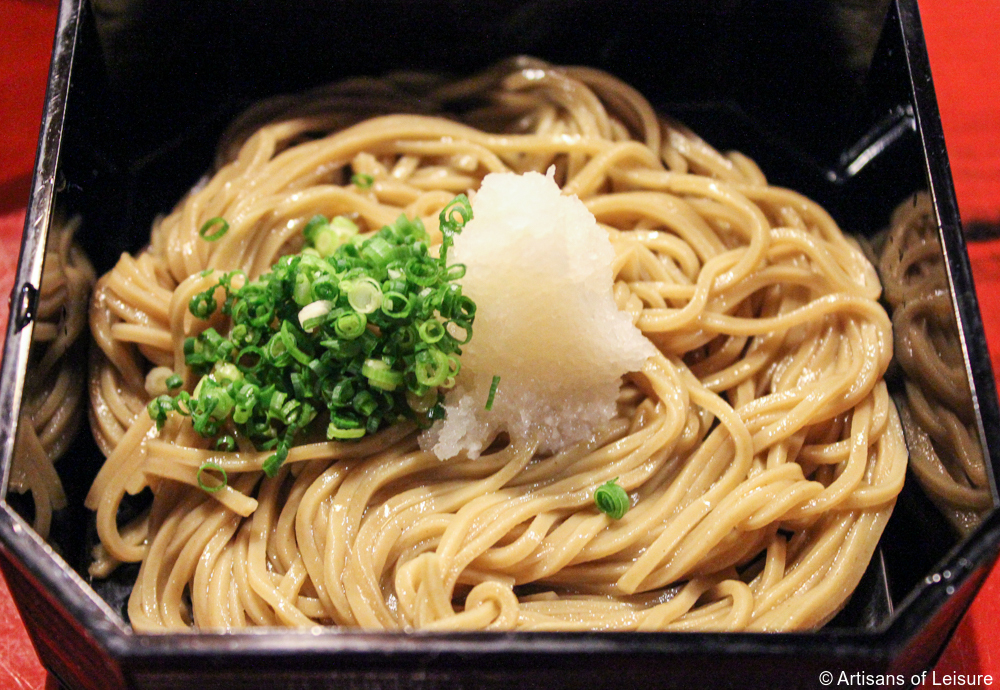 …and this seasonal kaiseki ryori meal at Asadaya, one of our preferred ryokan (traditional inns) in Japan.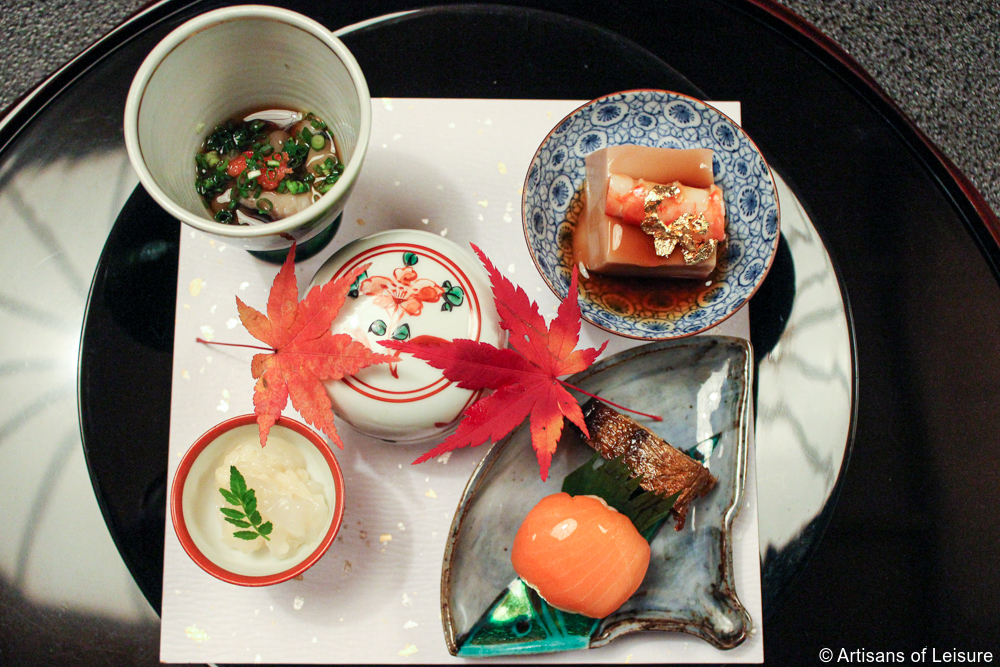 Guests at Asadaya can enjoy their meals in their room.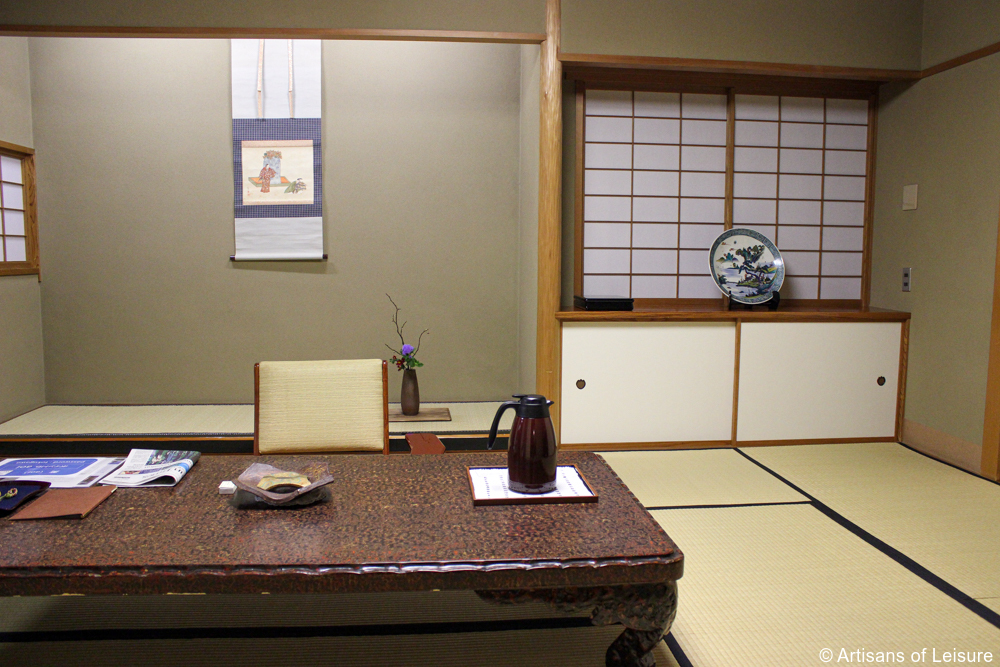 Kanazawa's Nagamachi Samurai District is a great place to appreciate both fall foliage and traditional residential architecture.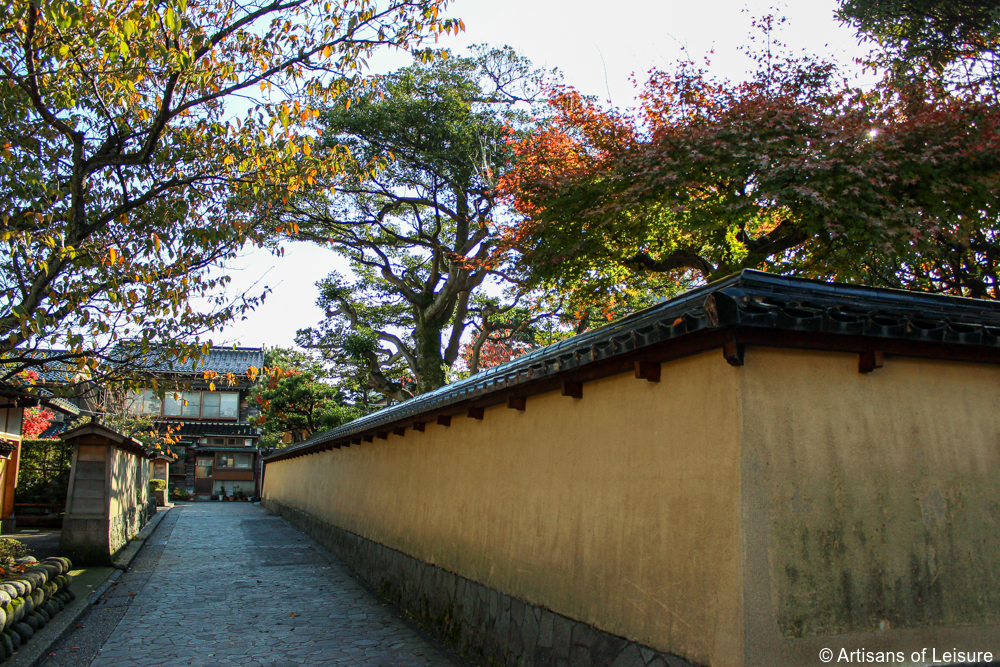 At Kenrokuen Garden, considered one of the top three gardens in Japan, gardeners build these yukizuri bamboo and rope structures over the centuries-old pine trees every autumn. The ropes help support the limbs when the heavy snow falls in the winter.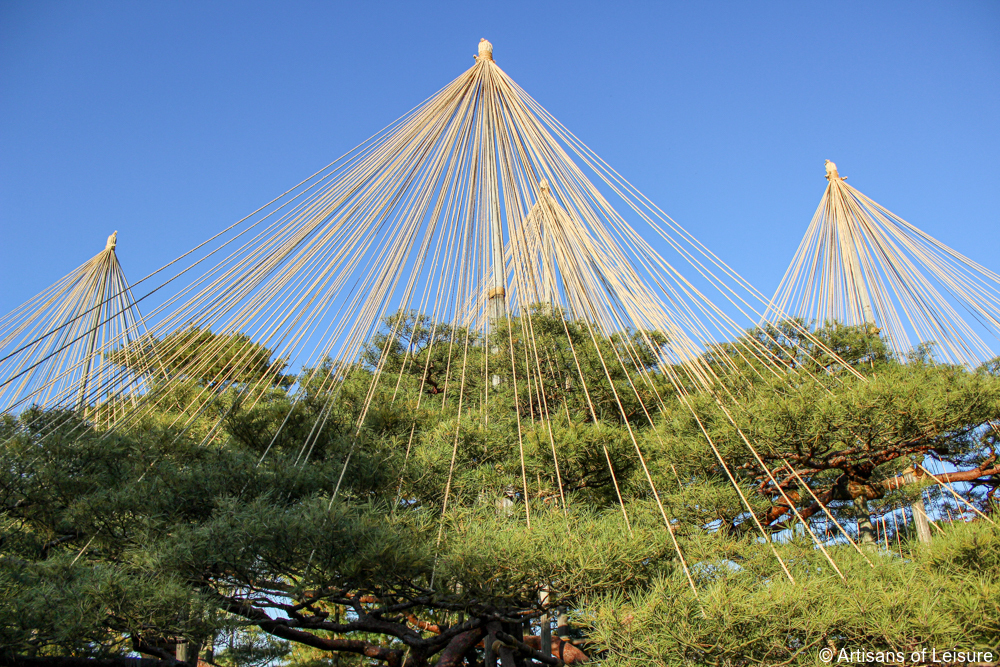 A tea house in the garden.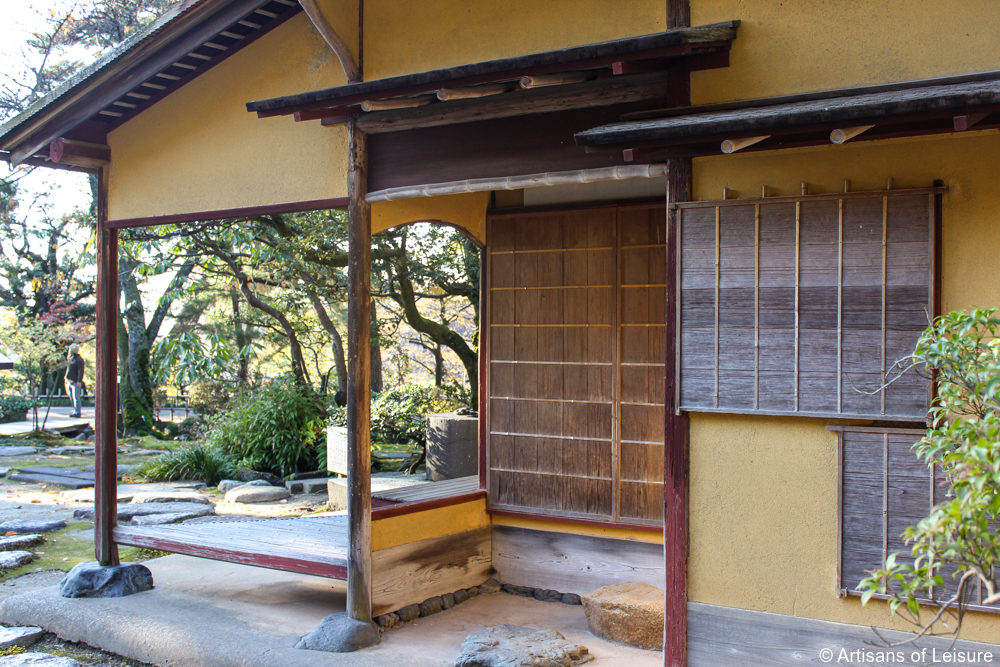 A seasonal ikebana arrangement made of branches and colorful flowers.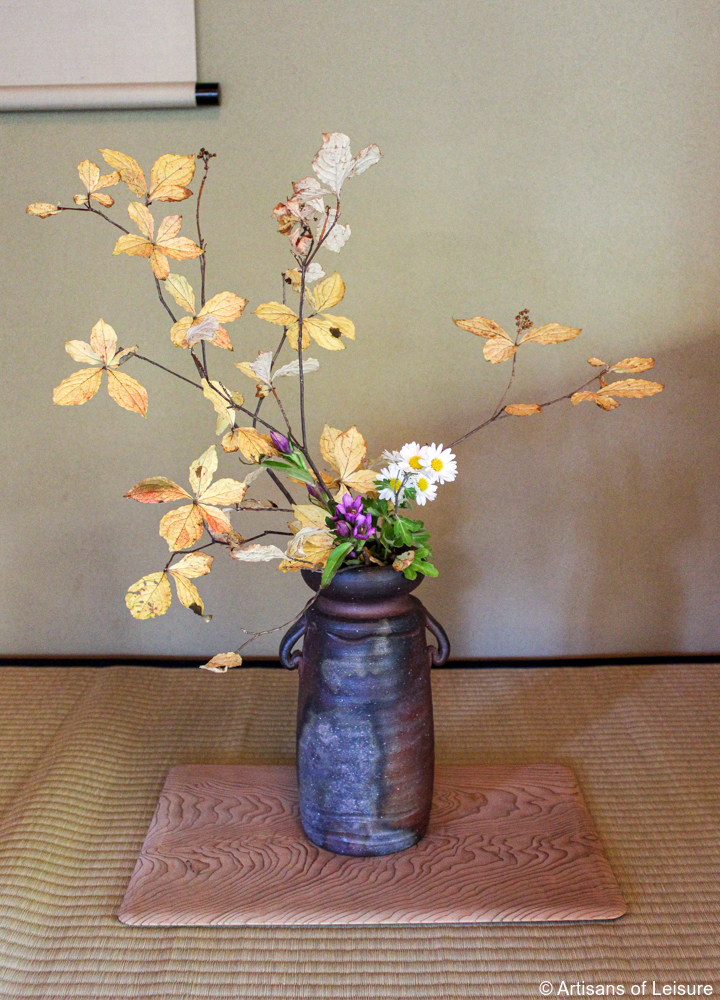 Kanazawa is also a good place to visit a geisha tea house. Higashi Chaya is Kanazawa's traditional geisha district.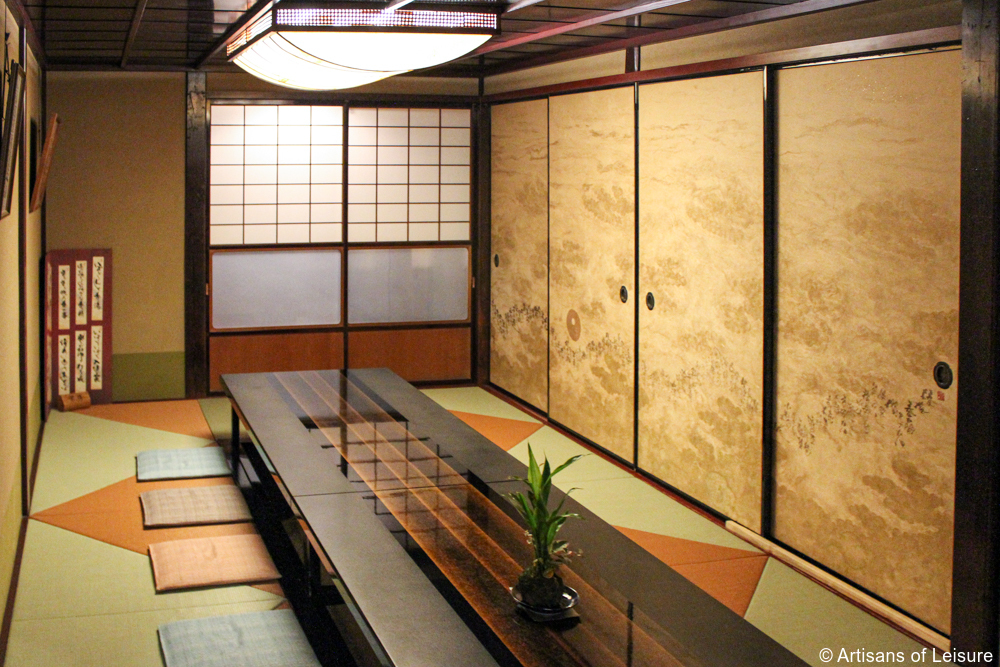 We can arrange for our travelers to have dinner with geisha, who provide conversation and entertainment.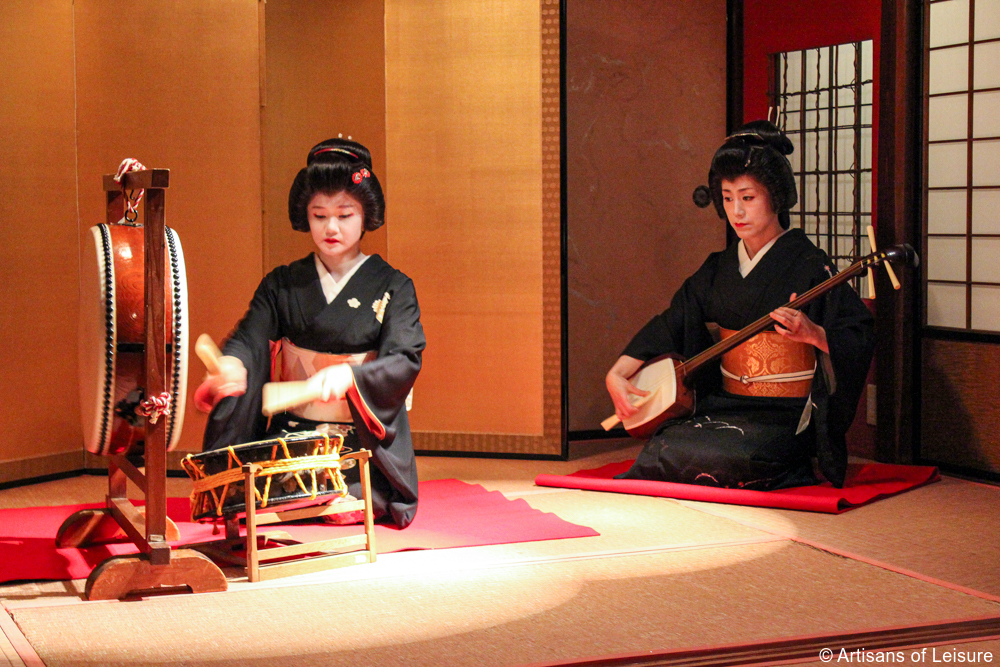 We can also arrange tickets to performances of taiko drumming and other traditional arts.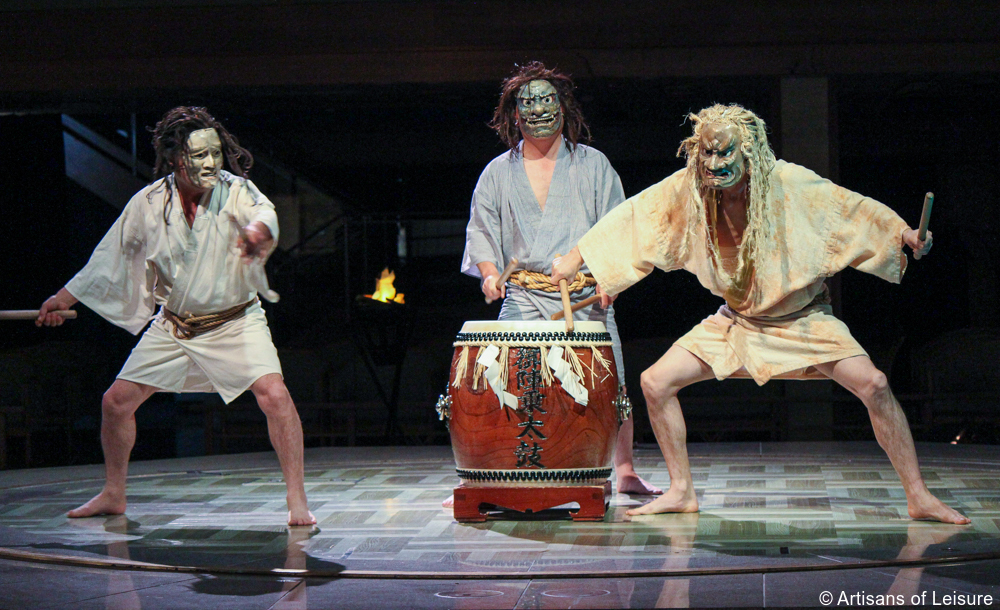 South of Kanazawa, the Kaga region is home to several onsen (hot spring) resort towns. In Yamanaka Onsen, our travelers typically stay at beautiful Kayotei—one of the top ryokan in Japan—and have easy access to paths through Kakusenkei Gorge.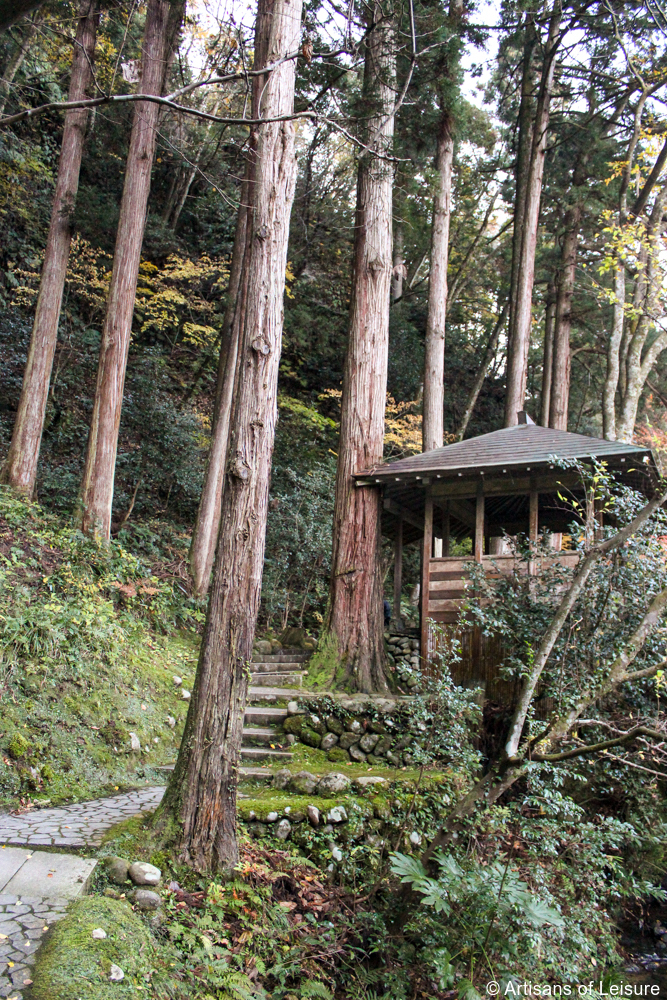 Many houses in Yamanaka Onsen incorporate traditional architecture. The momiji (Japanese maple trees) in the area are so red in autumn that they almost appear to glow.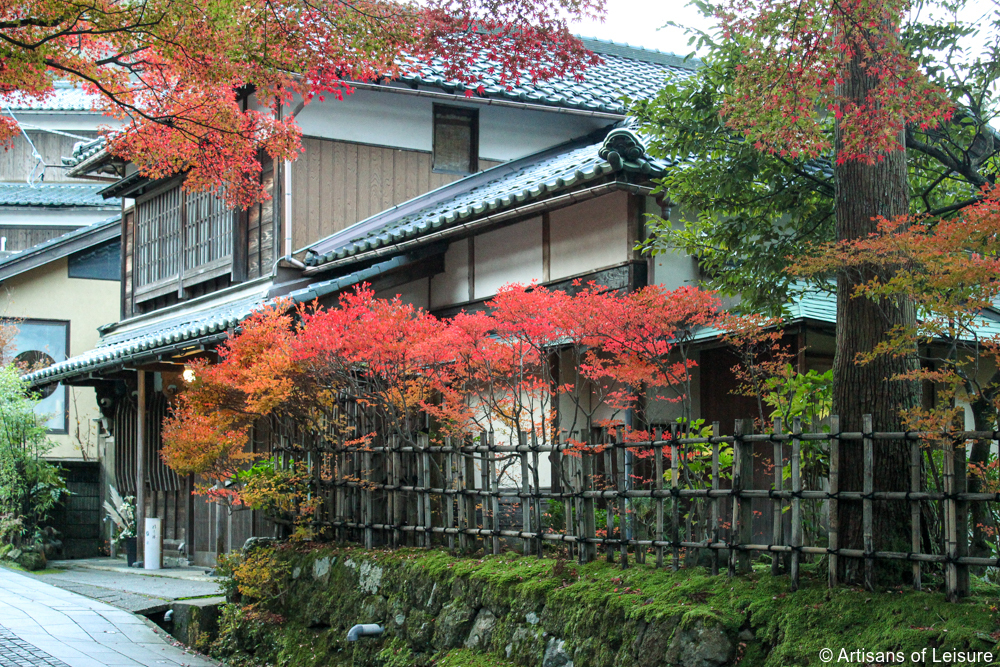 Fall foliage welcomes guests at the entrance to Beniya Mukayu, a Relais & Chateaux property in the nearby town of Yamashiro Onsen that's another of our favorites in the area. Contact an Artisans of Leisure Japan expert to begin planning a private Japan tour.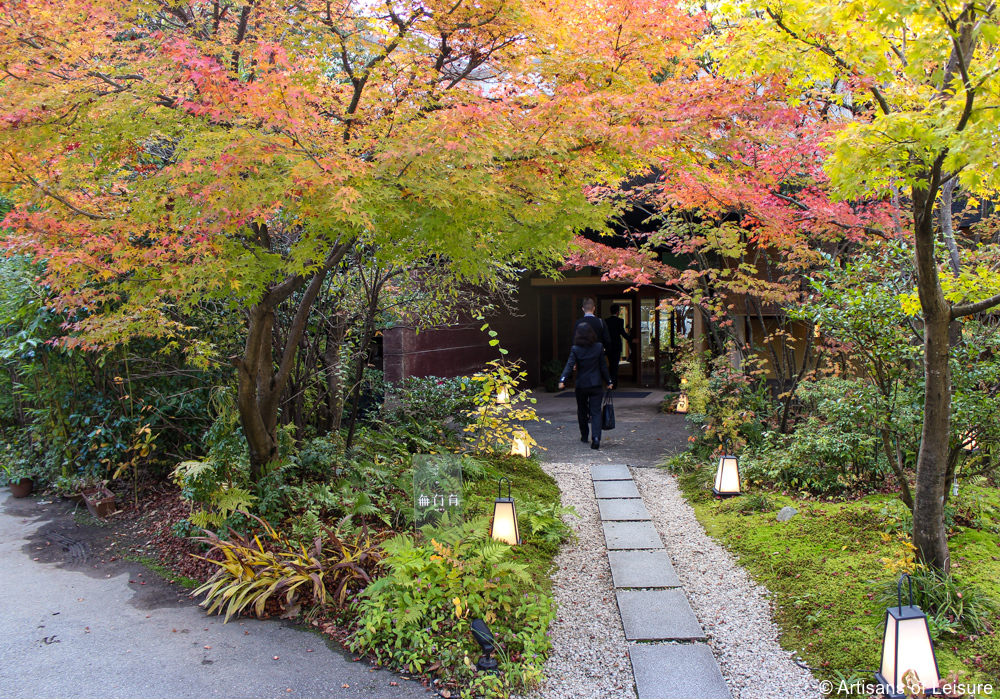 Tags: Asadaya, autumn Japan tour, exclusive, fall foliage, garden tours, gardens, geisha, insider Japan, Japan, Japan culinary tours, Japan food tours, Japan tour, Japanese architecture, Japanese gardens, kaiseki, Kanazawa, Kenrokuen Garden, Kinkaku-ji, Kyoto, Kyoto tours, luxury ryokan, luxury ryokans, maples leaves, momiji, onsen, ryokan, Tokyo, Tokyo tours, Yamanaka Onsen, Zen