March 5, 2012
Exclusive Japan
Artisans of Leisure arranges luxurious private tours of Japan that feature incredible cultural and culinary experiences in favorite destinations such as Kyoto, Kanazawa, Hiroshima, Miyajima, Naoshima, Mount Fuji, Hakone and Tokyo. Below are photos from our most recent trip through the country.
Our private Japan tours feature beautiful luxury hotels that blend the best of Japanese traditions and cutting-edge style.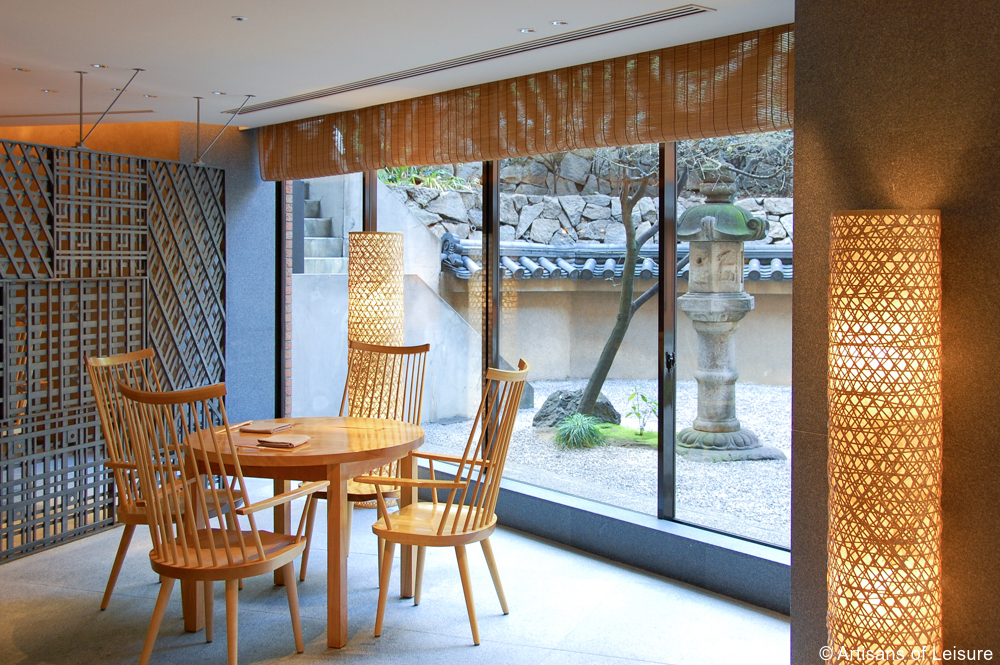 Our private Kyoto tours visit the elegant Ginkakuji (Silver Temple), a UNESCO World Heritage Site and one of our favorite spots in Kyoto.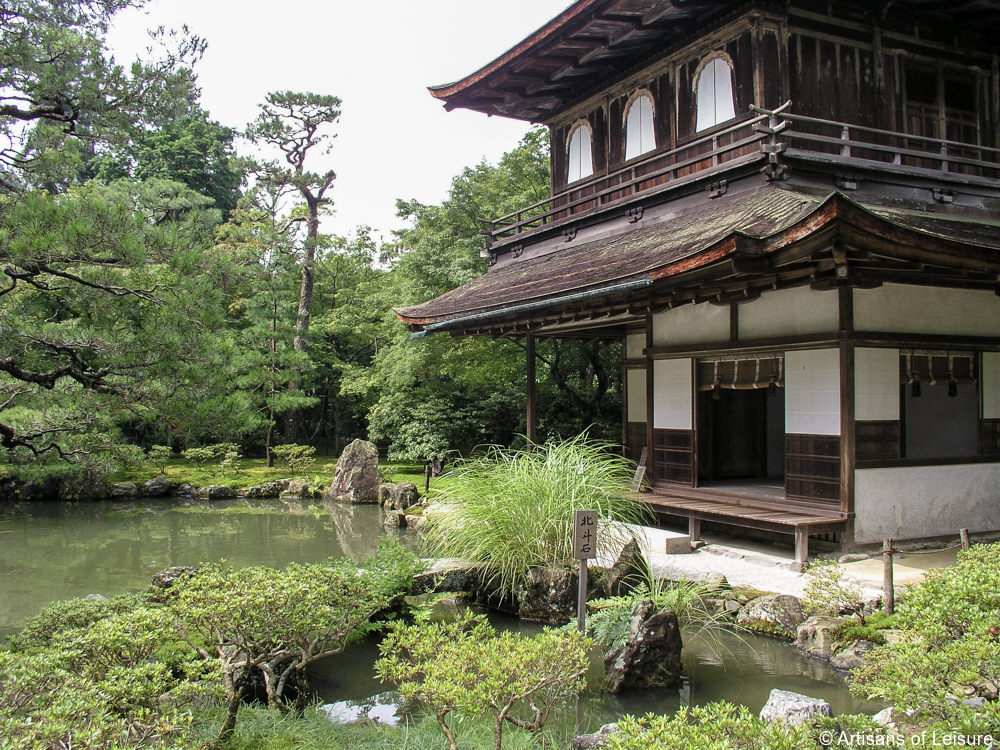 We love these blue-and-white antique teacups. They can be found in antiques shops and flea markets throughout Japan. Upon request, we can incorporate specialized shopping into any of our Japan tours.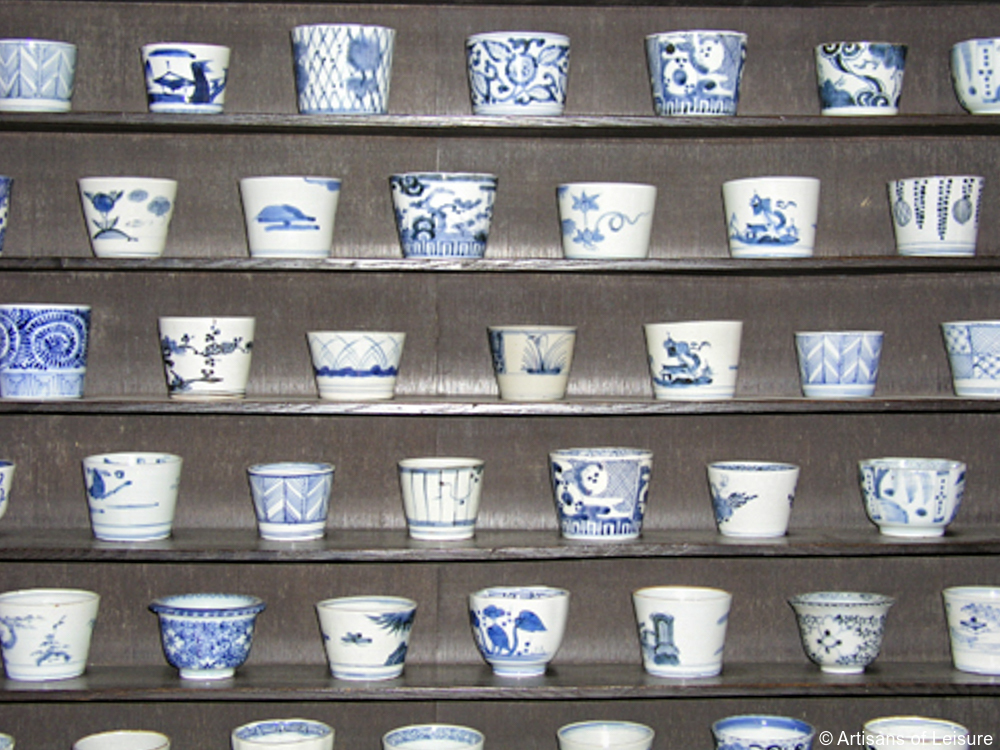 This is the entrance to one of the locations we use for the private tea ceremonies we include in our Japan tours.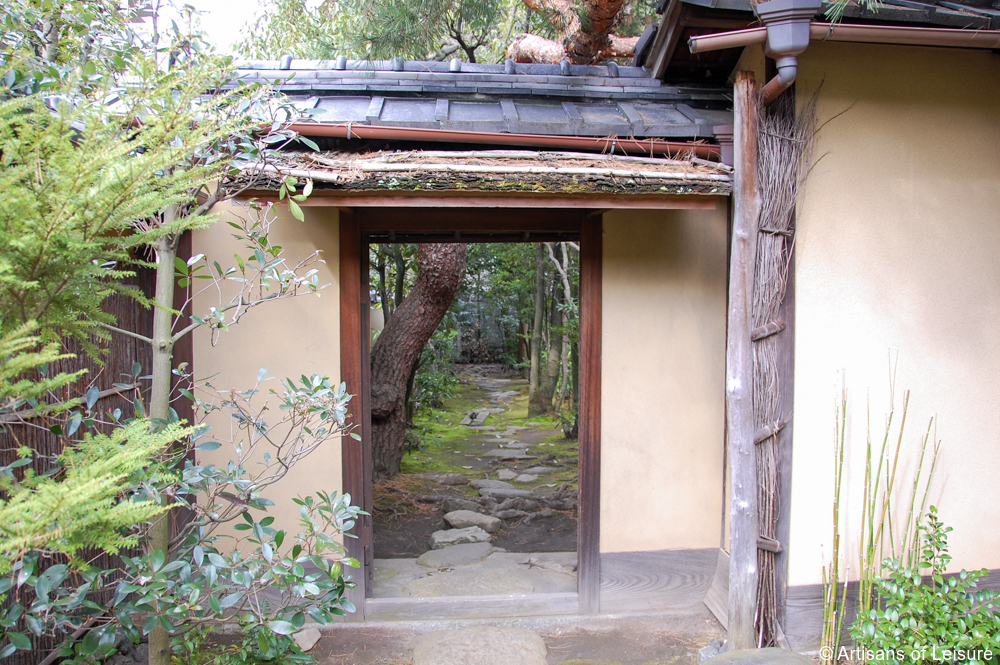 We make reservations for our travelers at Kyoto's best restaurants, where you can enjoy kyo-kaiseki (Kyoto-style seasonal tasting menu), tempura, vegetarian Buddhist cuisine, fresh tofu and other local specialties.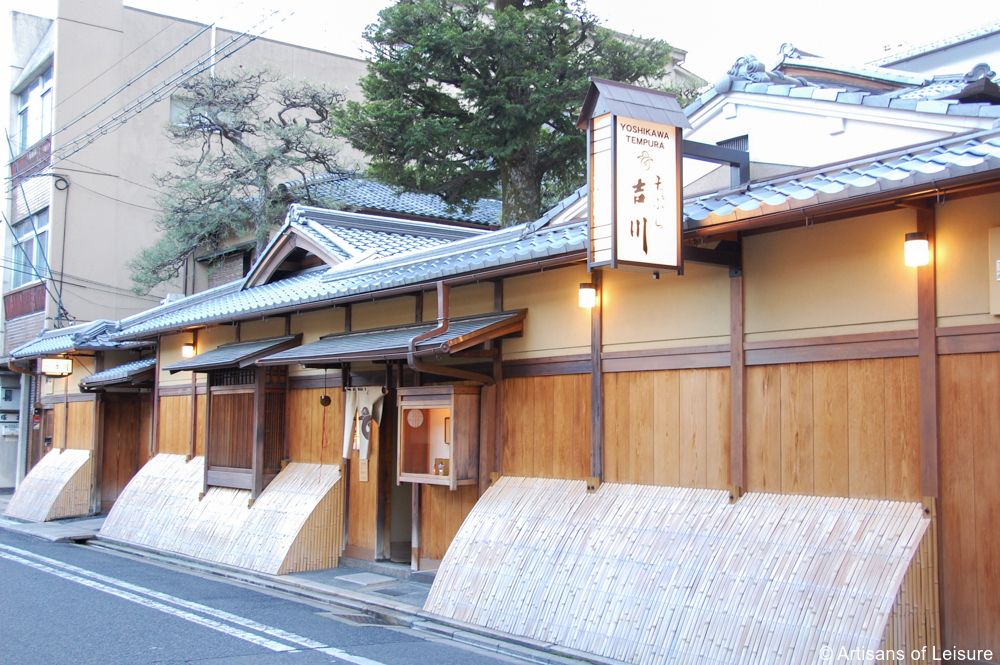 On a tasting tour of Kyoto, we take our travelers to one of the city's oldest tofu restaurants to sample delicious grilled tofu with sweet miso sauce.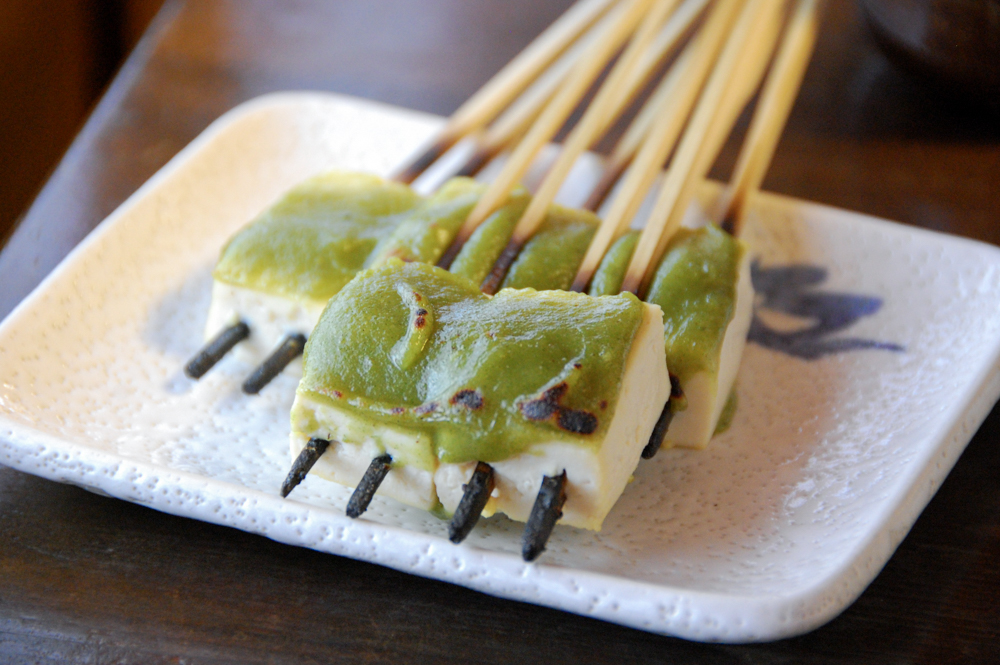 Another popular stop on the tasting tour is one of Kyoto's oldest tea shops.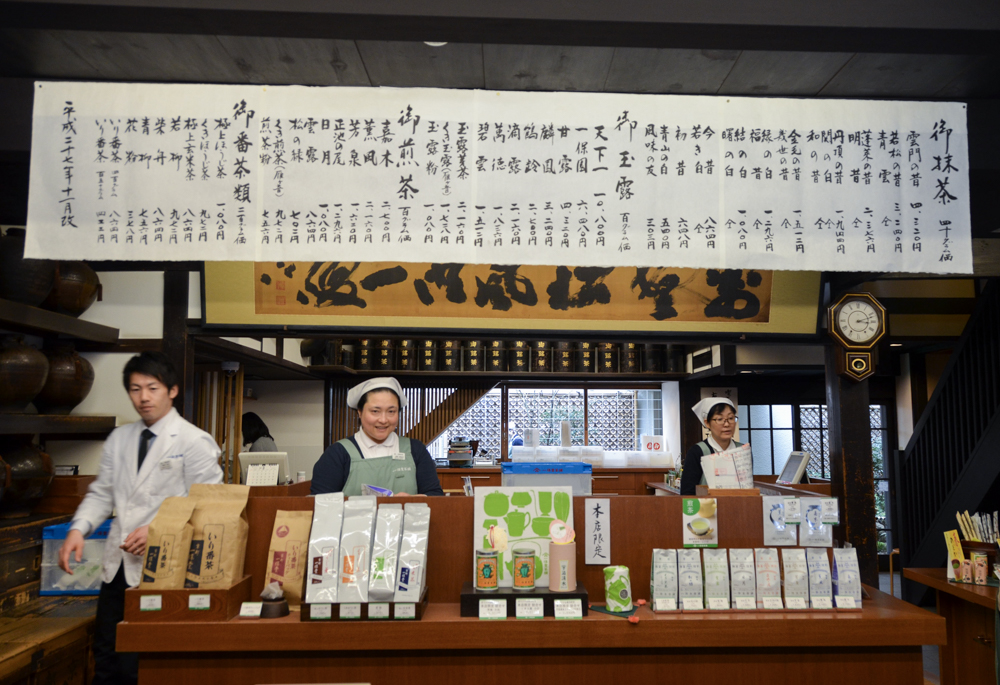 We secure special permission for our clients to tour Kyoto's most beautiful private gardens, such as Katsura Rikyu Imperial Villa, a landmark in Japanese architecture and stroll garden design that was constructed in the 1600s and is still owned by the Japanese imperial family.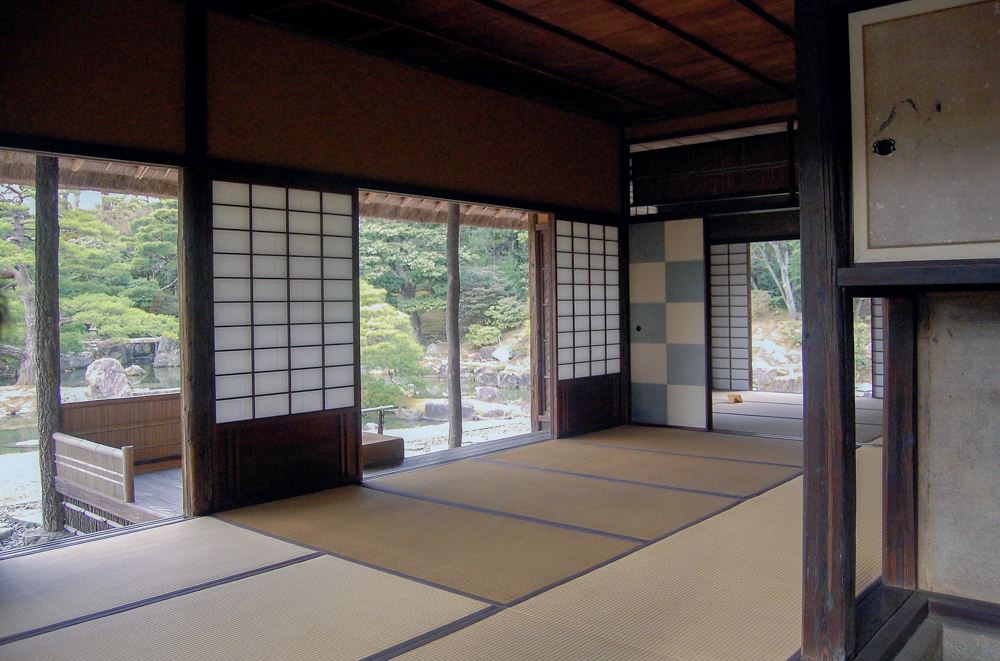 We love taking travelers to well-known and lesser-visited Kyoto gardens, including Zen rock gardens with carefully raked gravel…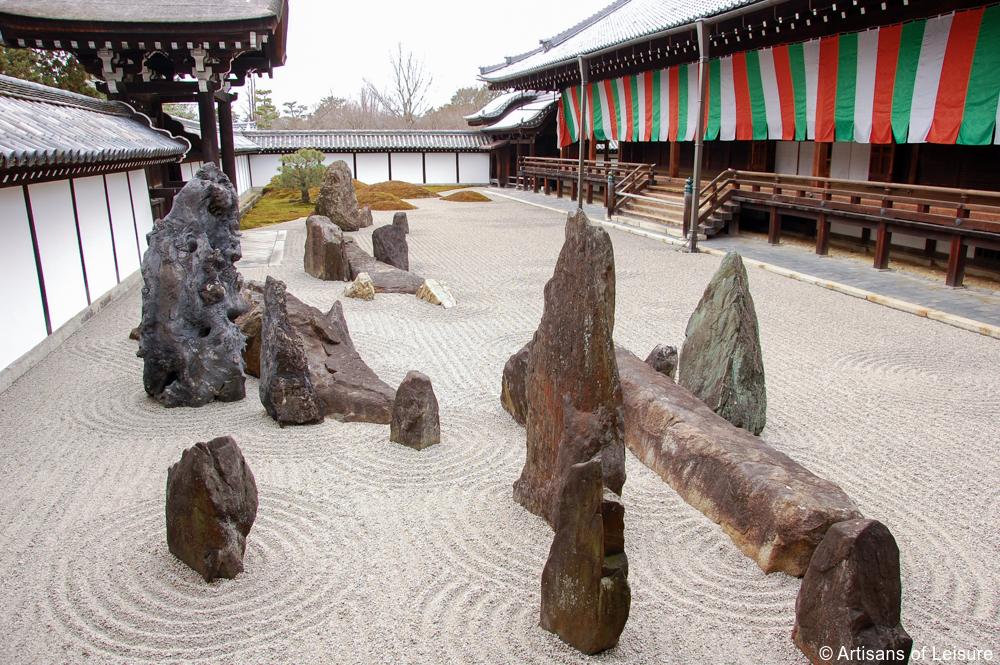 …and other fascinating designs.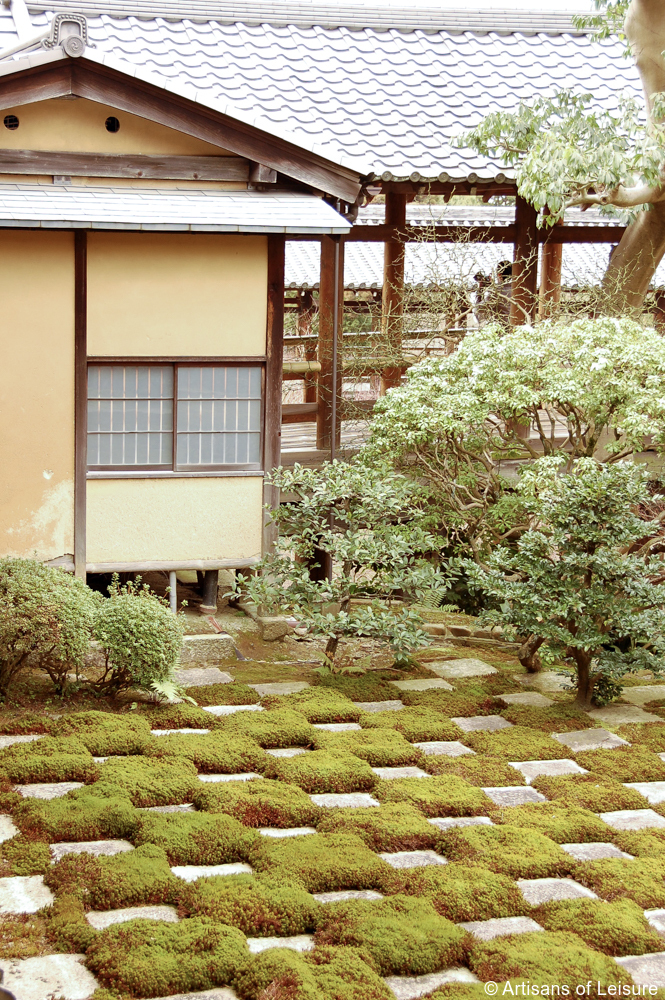 Our tours also include visits to traditional artisan shops and studios that have been in Kyoto for generations. This is a renowned traditional art supply store.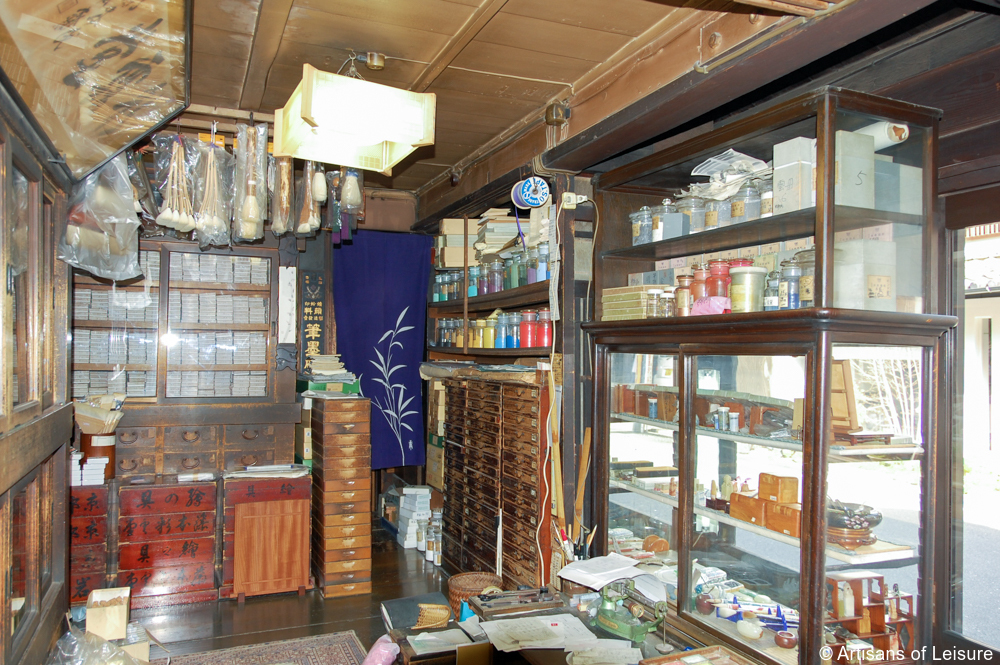 The store sells traditional Japanese paints as well as various other art supplies.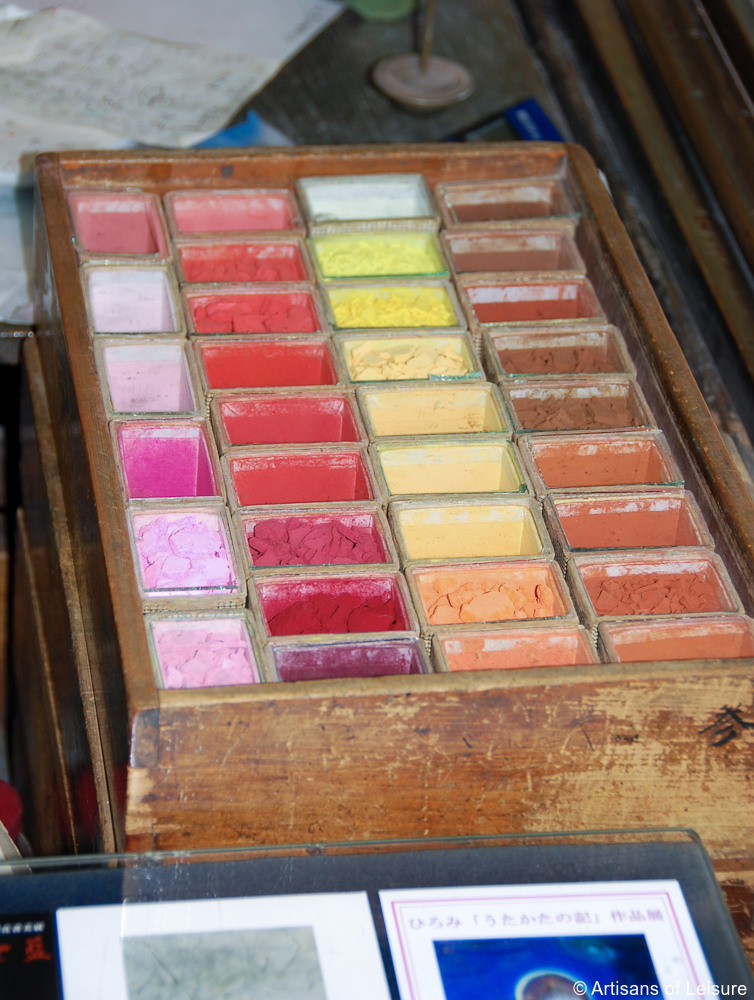 For art and architecture lovers, we organize a private excursion to the Miho Museum, near Kyoto. Designed by I.M. Pei, the building is truly a work of art.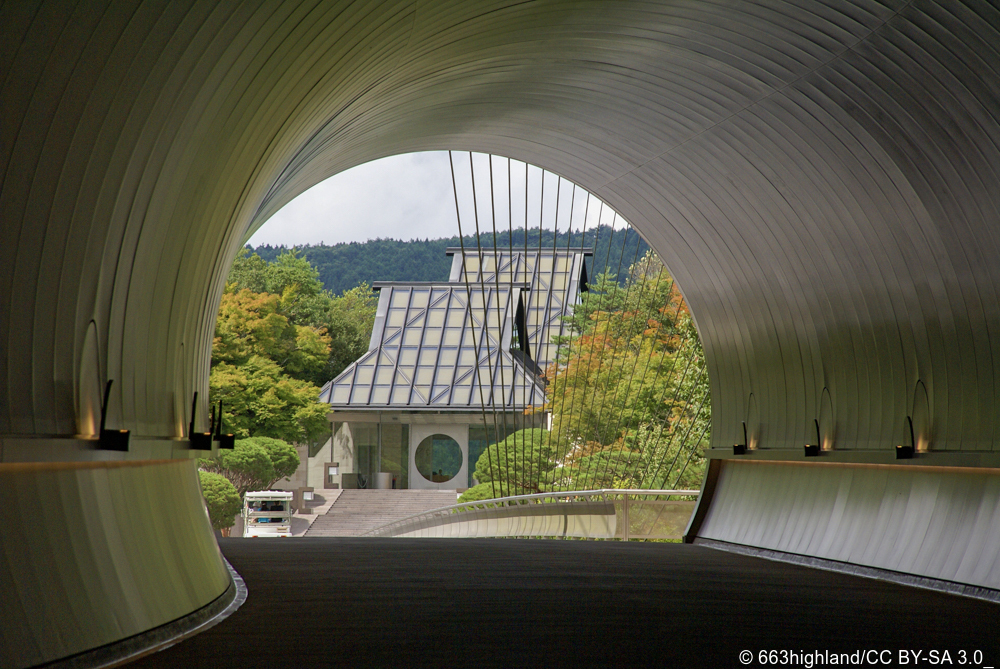 Walking through the mountain paths of this Shinto shrine in Kyoto is a highlight of our Kyoto tours.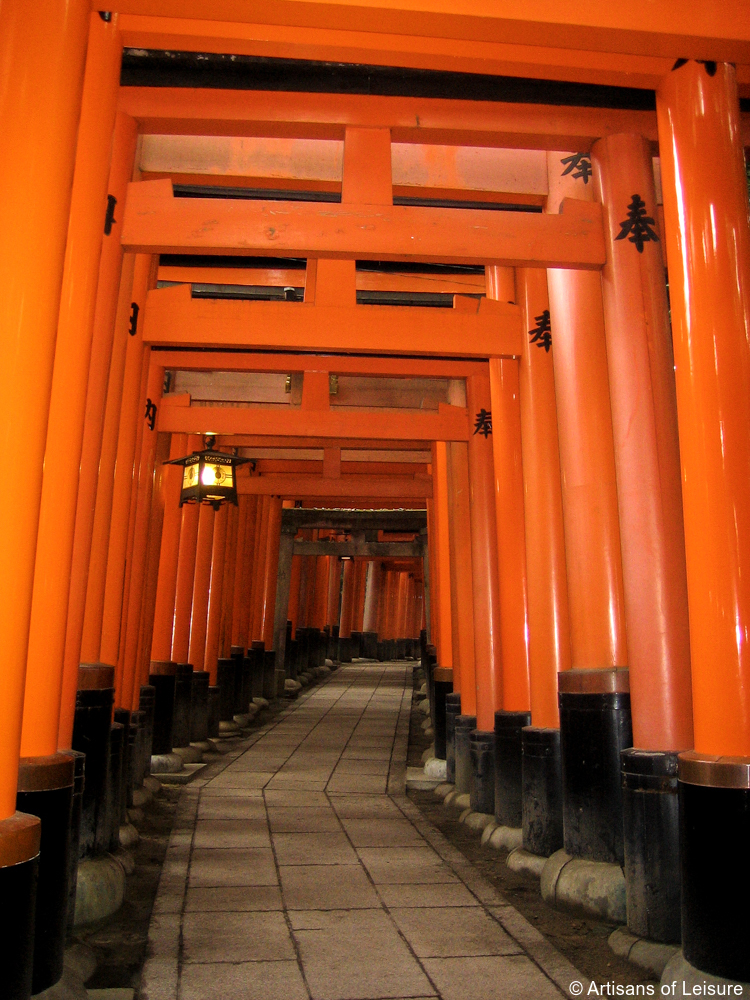 We love exploring this enormous bamboo grove in Kyoto. Many of our tours include a stop for tea in a garden among the bamboo.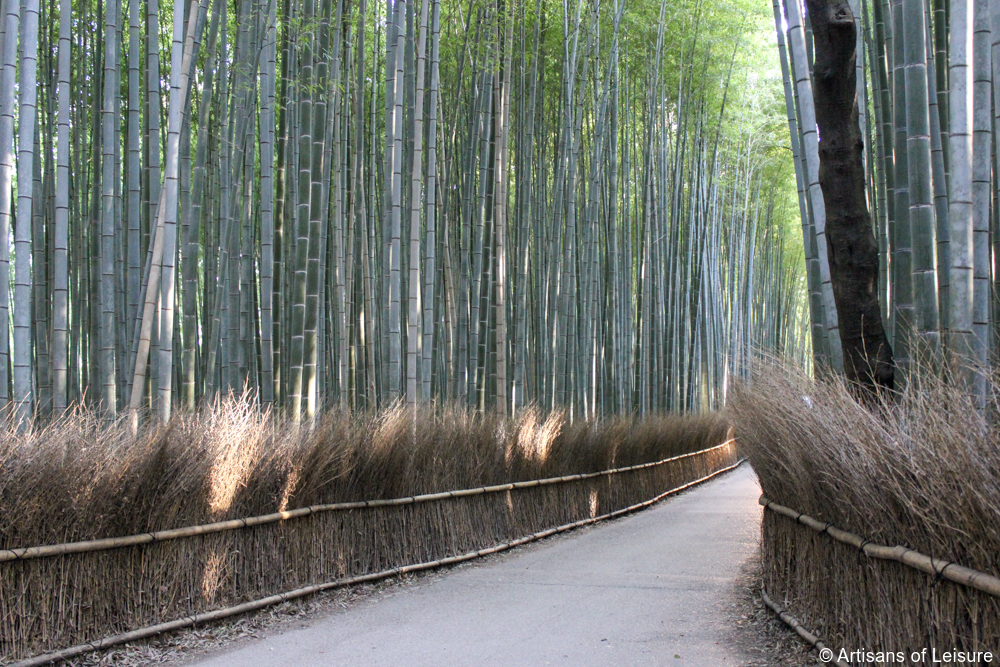 Maiko (apprentice geisha) and geisha can be seen during our private tours in Gion and other geisha districts in Kyoto.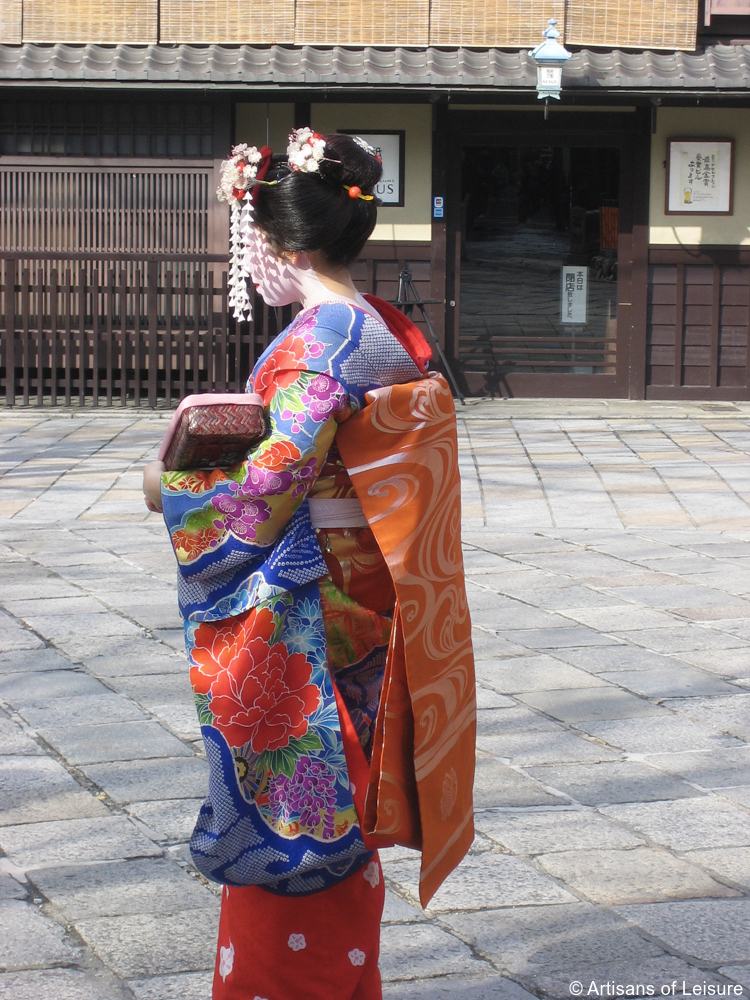 Upon request, we also arrange exclusive private dinners with geisha and maiko entertainment.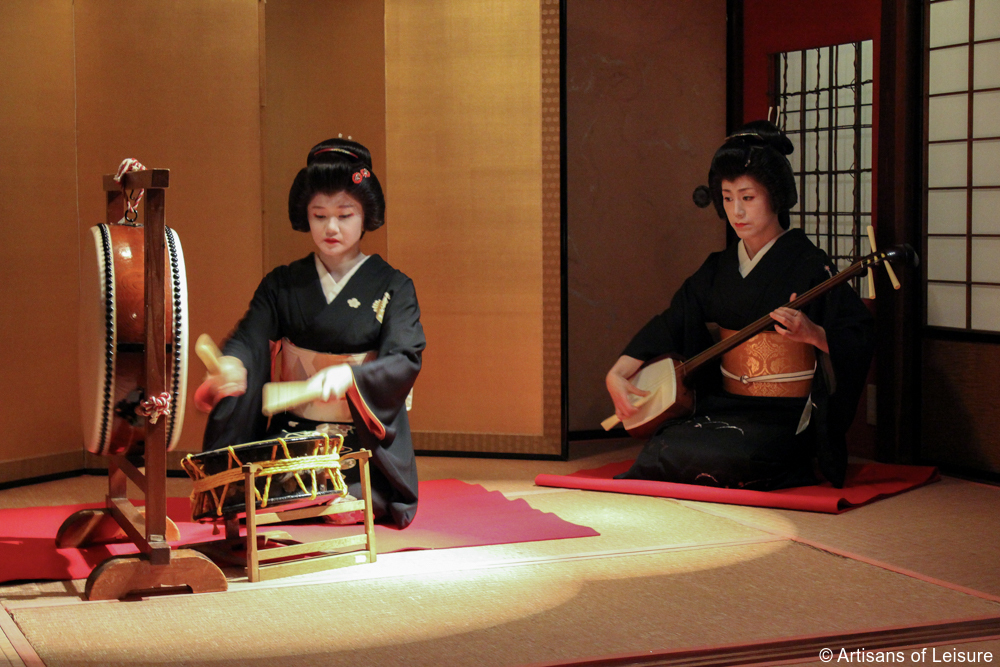 For travelers interested in traditional Japanese architecture and mingei (folk art), we include touring of this Kyoto house-museum of one of Japan's most renowned potters.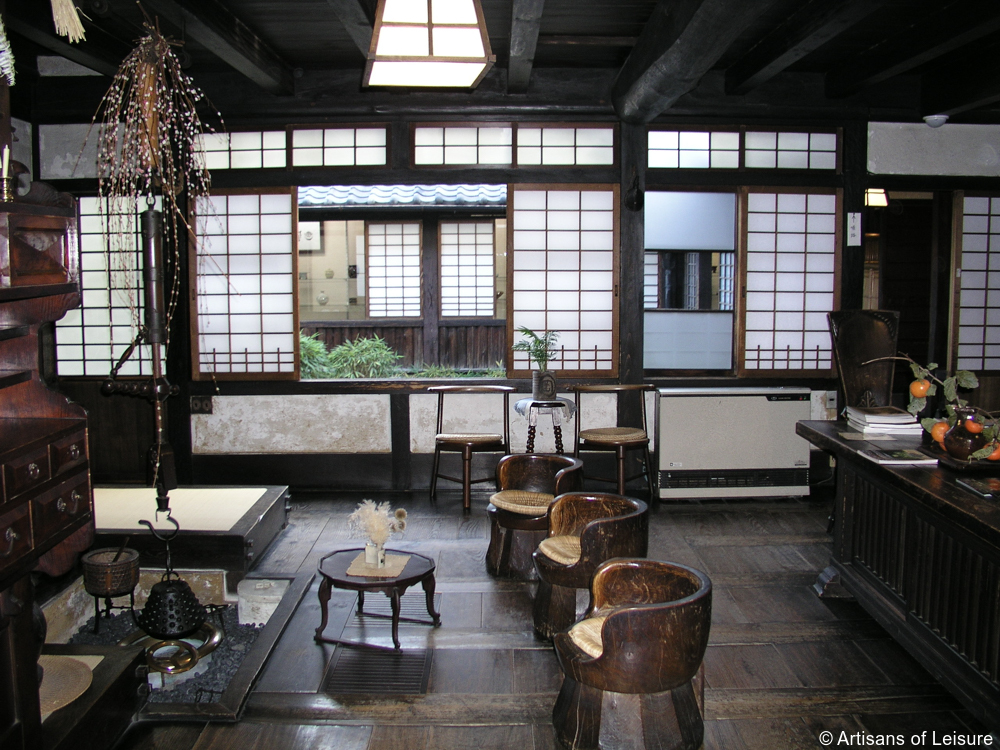 The Japanese have brought their unique sense of style and craftsmanship to a wide range of products, including handmade paper.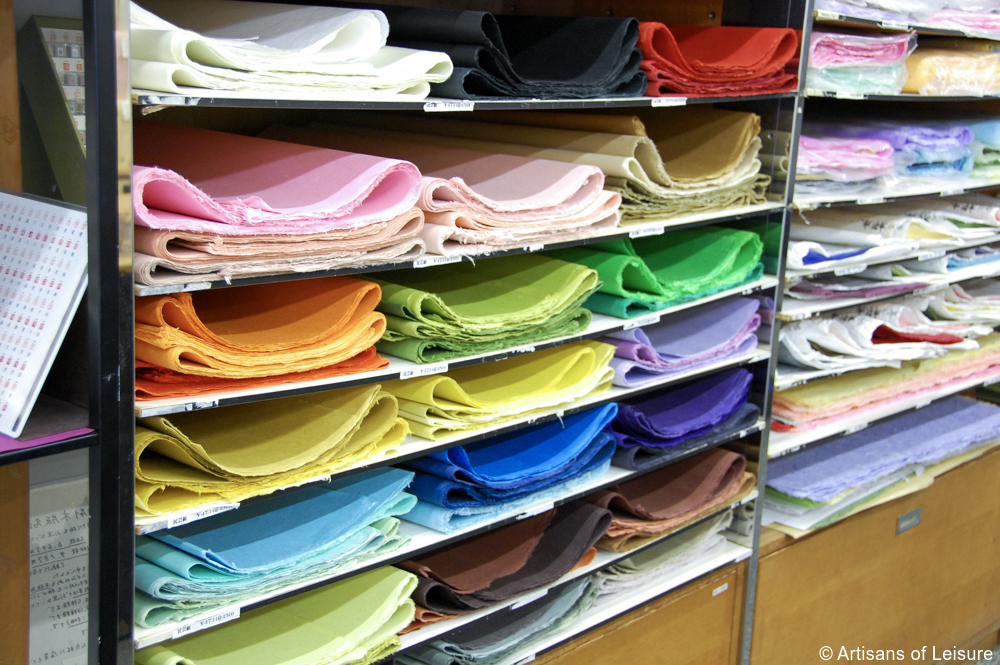 We love taking travelers on a walk through the samurai district in Kanazawa, a wonderful destination on the Sea of Japan.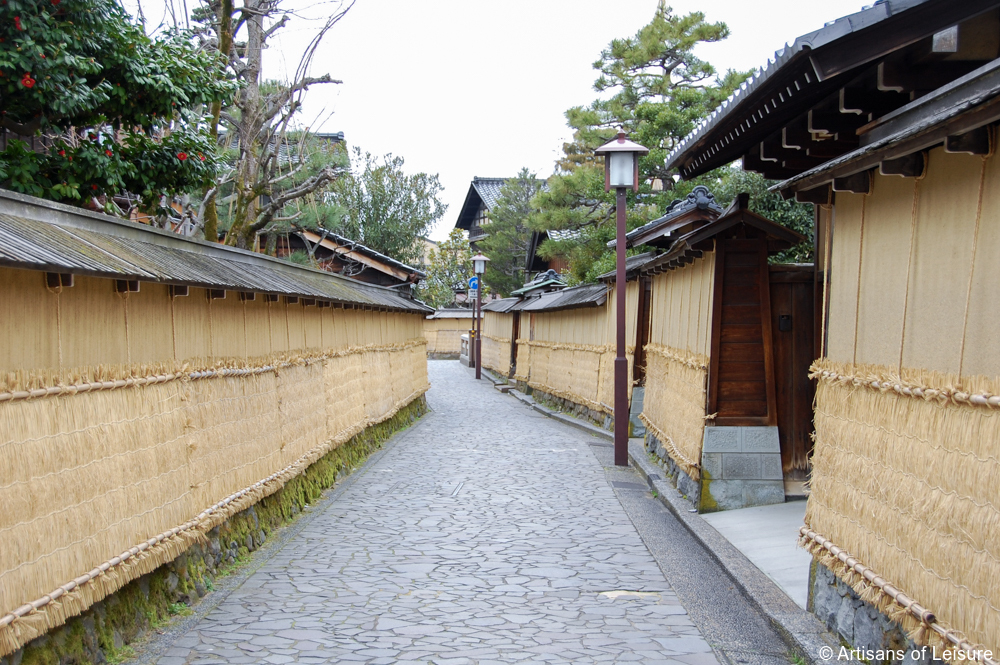 A typical Japanese meal emphasizes seasonal ingredients. The recurring cherry blossom motifs indicate that spring is in the air.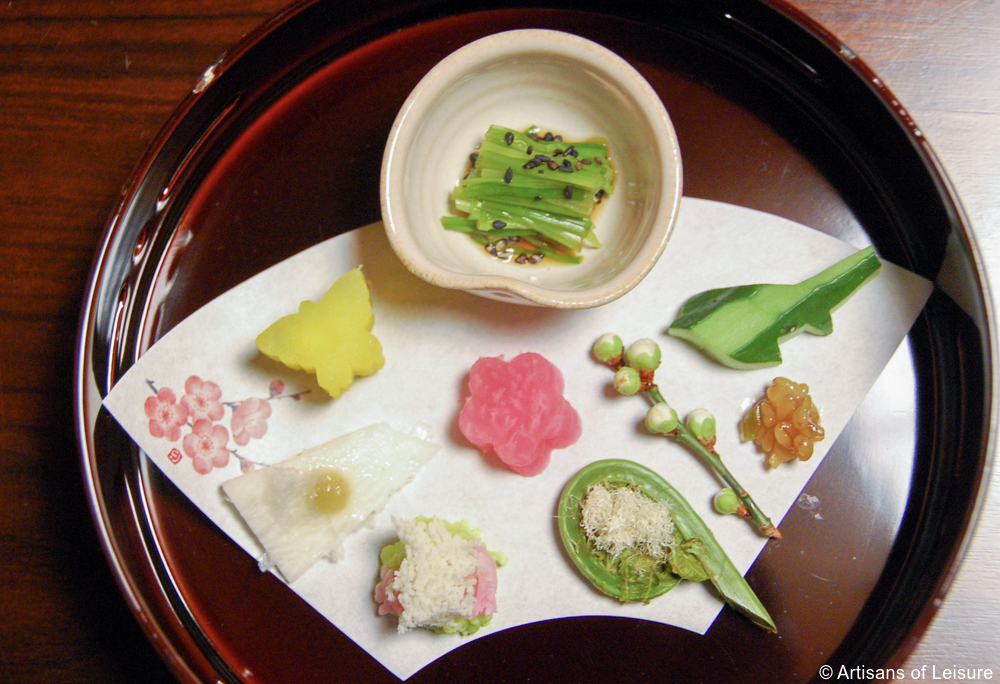 We take our travelers to tour a famous pottery kiln in Kanazawa.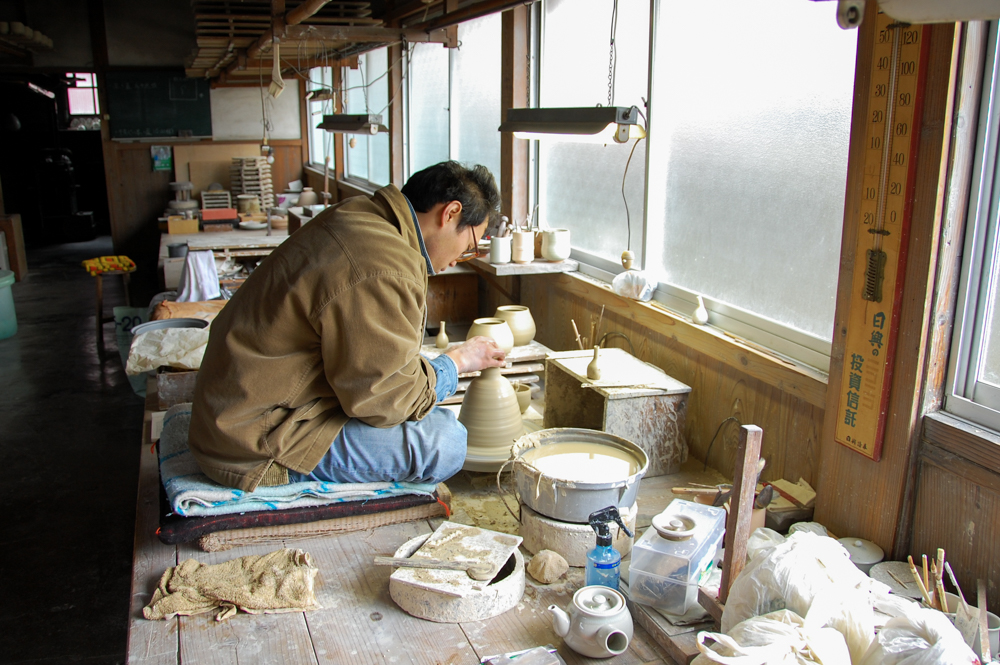 For travelers very interested in ceramics and upscale shopping, we recommend a private excursion to the Kaga Onsen region near Kanazawa to visit this renowned shop.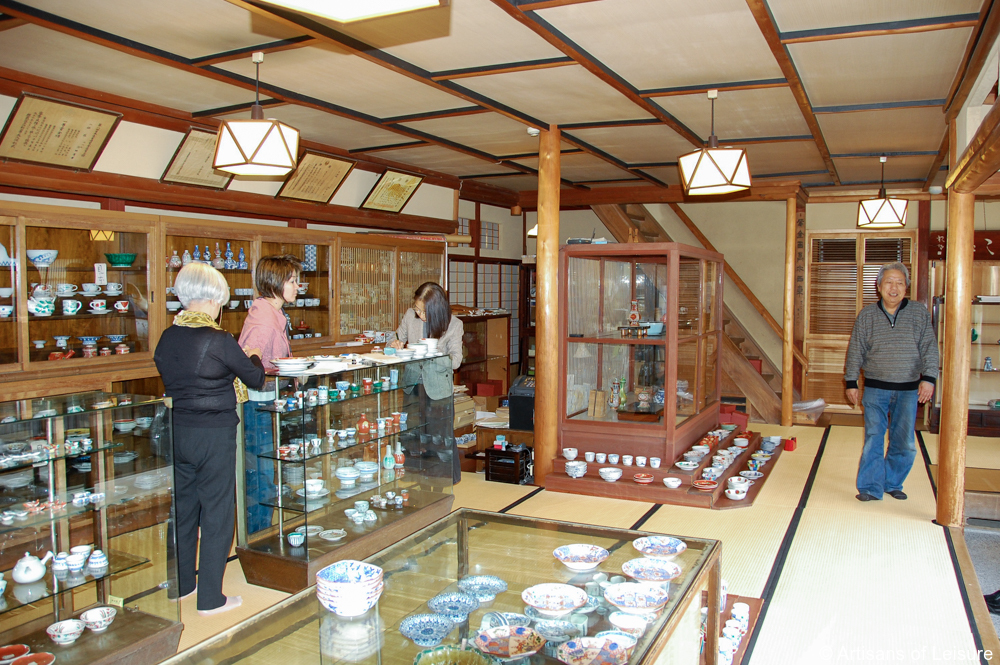 A stay at a ryokan, a traditional Japanese inn, is a wonderful experience.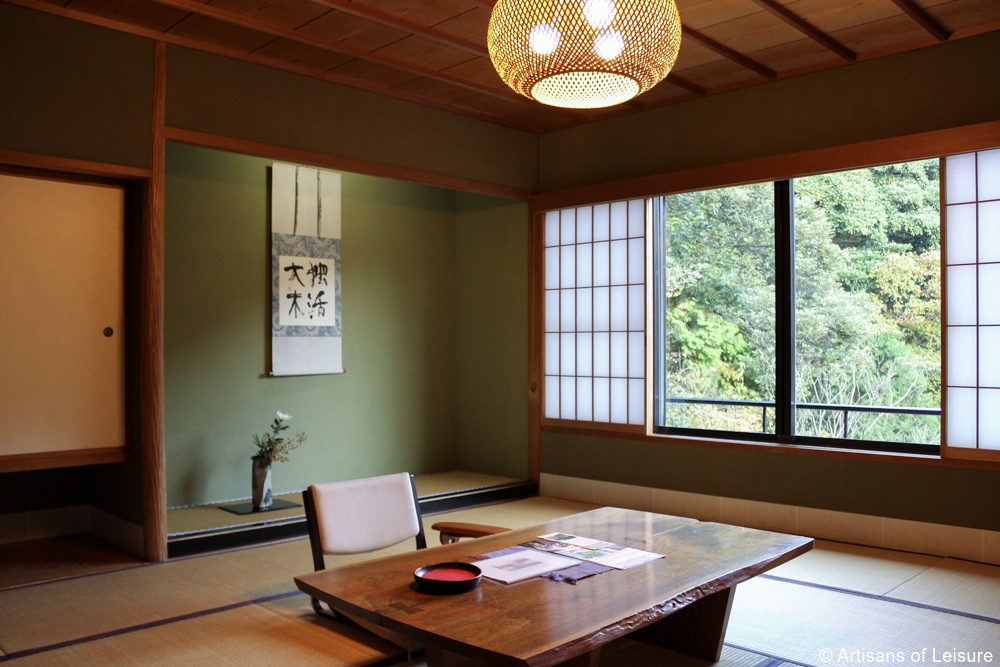 Attentive staff serve elaborate meals in the privacy of your room.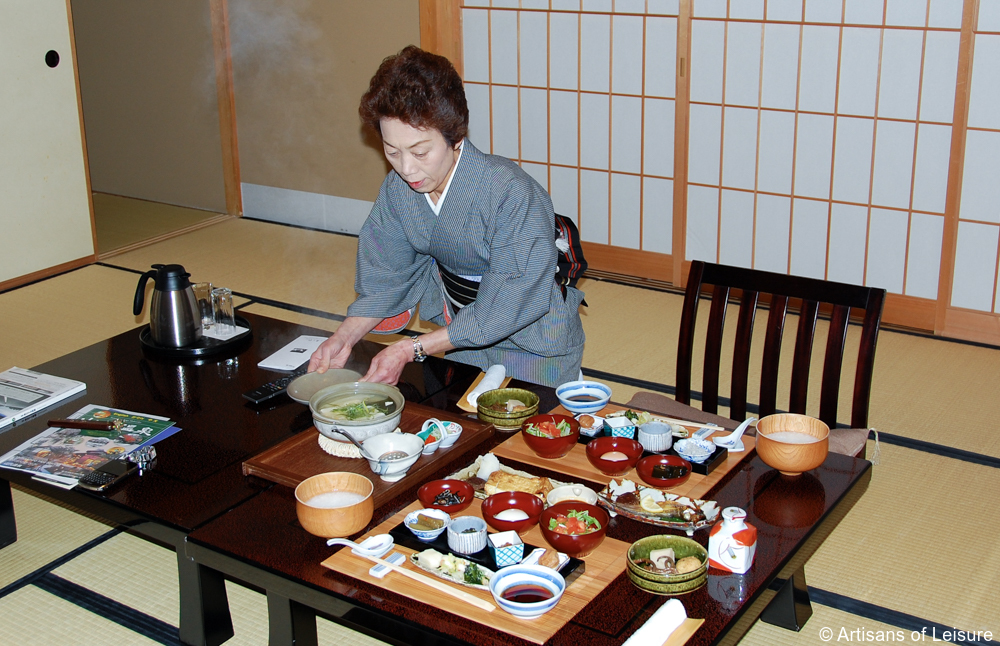 Staying at a ryokan involves sleeping on futons placed on tatami floors, a surprisingly comfortable combination.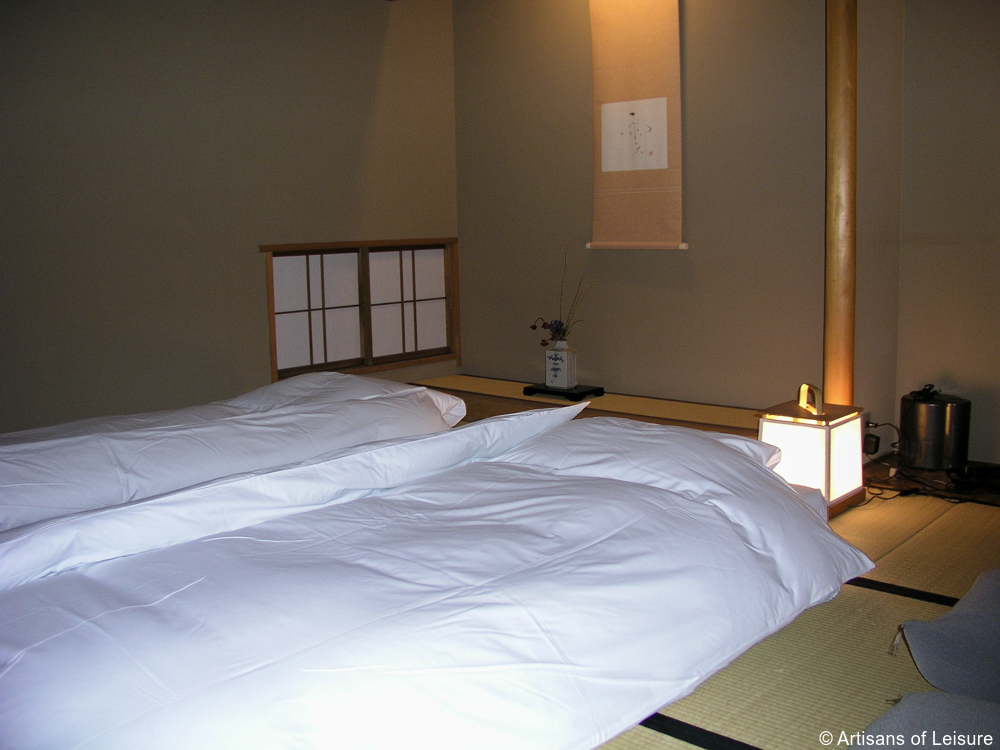 The traditional farmhouses of rural Shirakawago—a UNESCO World Heritage Site—and the mountain town of Takayama are featured highlights on several of our private tours of Japan.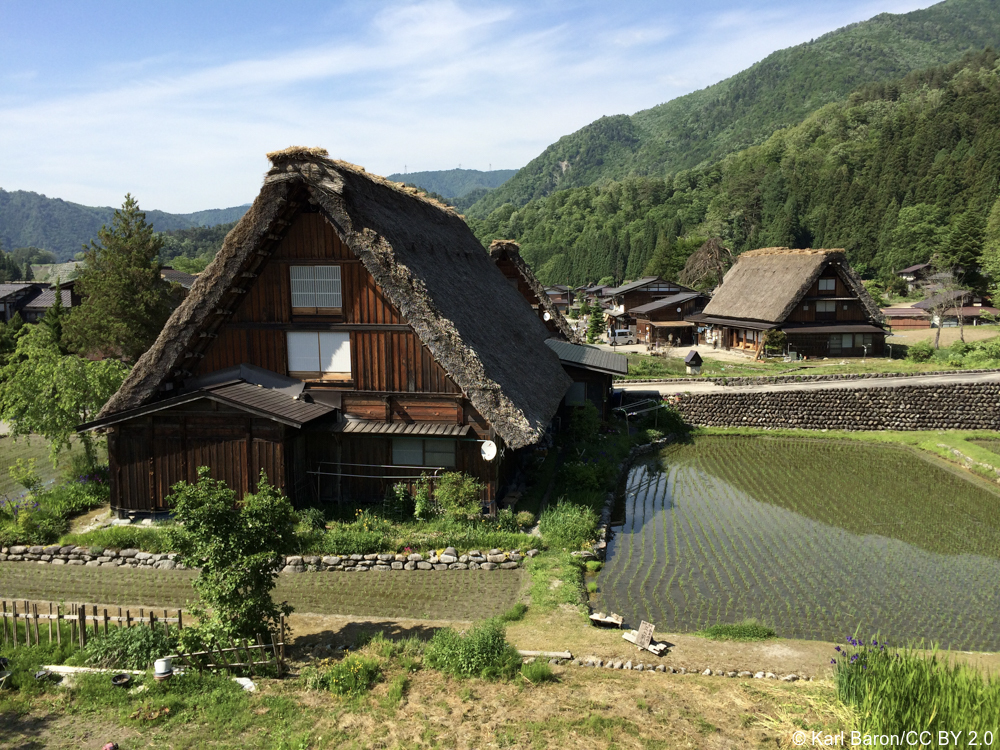 Visiting a Japanese castle is possible on many of our tours.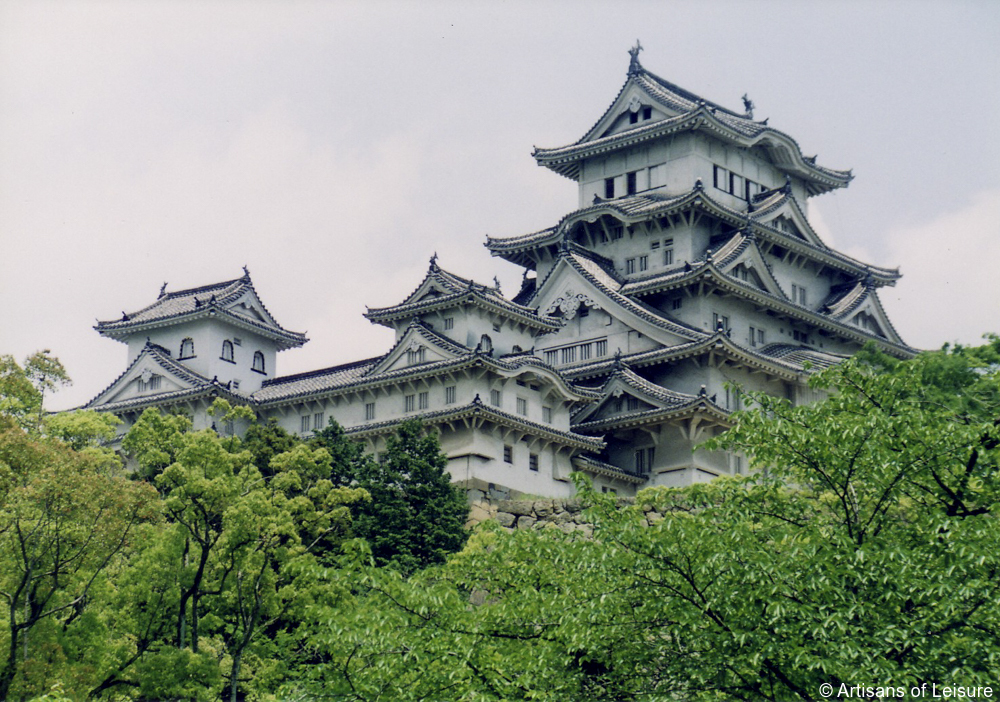 Many families like us to include Hiroshima and Miyajima in their itineraries. The Floating Torii is the icon of Miyajima, a historic island off the coast of Hiroshima.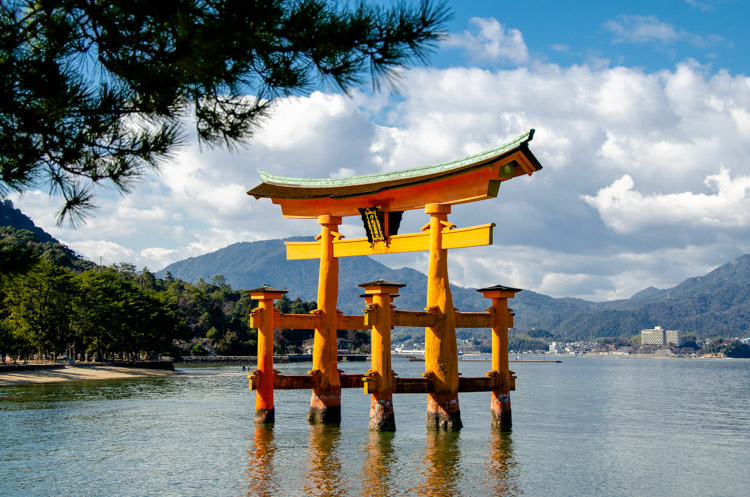 We use lovely ryokan in the region, including Sekitei, which is in the hills outside Hiroshima…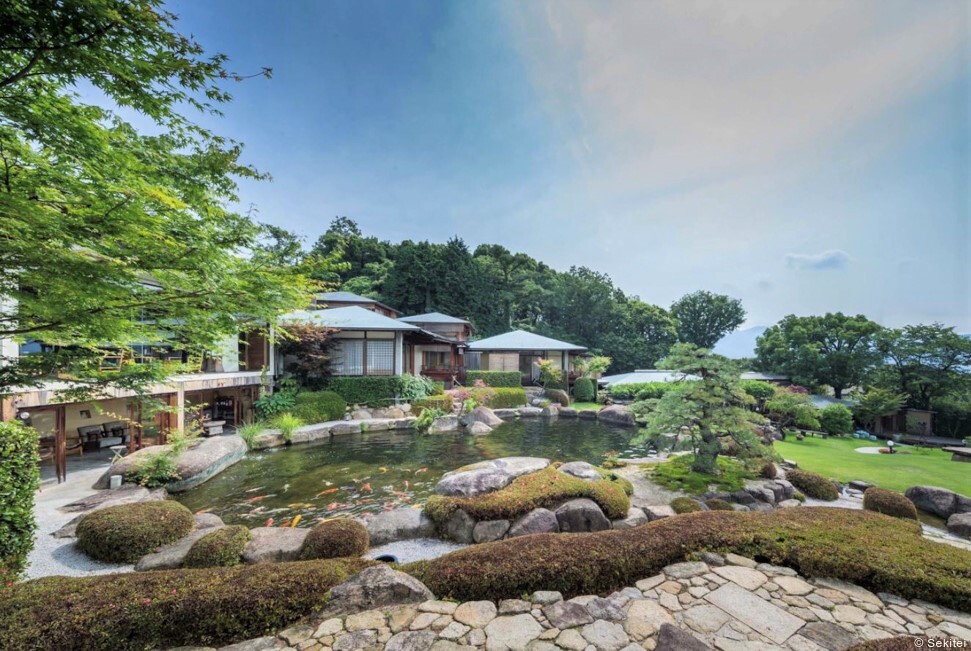 …and Iwaso, which is on Miyajima.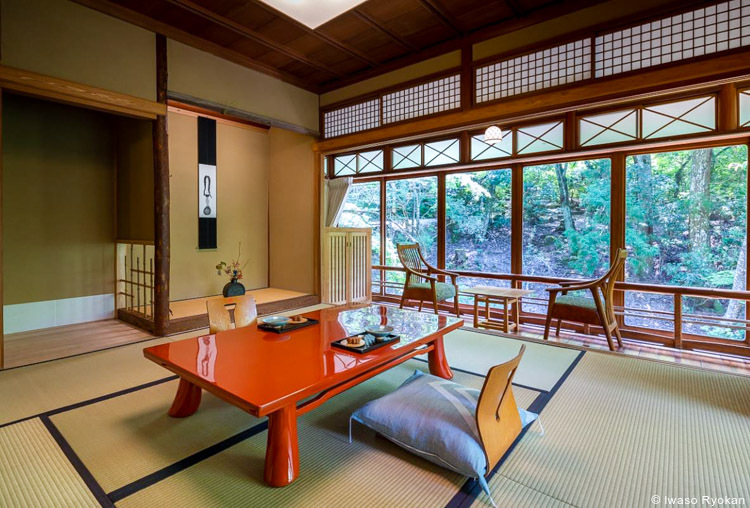 The island of Naoshima is a rural idyll filled with incredible art and architecture. Like many of the buildings on the island, the Chichu Museum was designed by Tadao Ando and overlooks the Seto Inland Sea.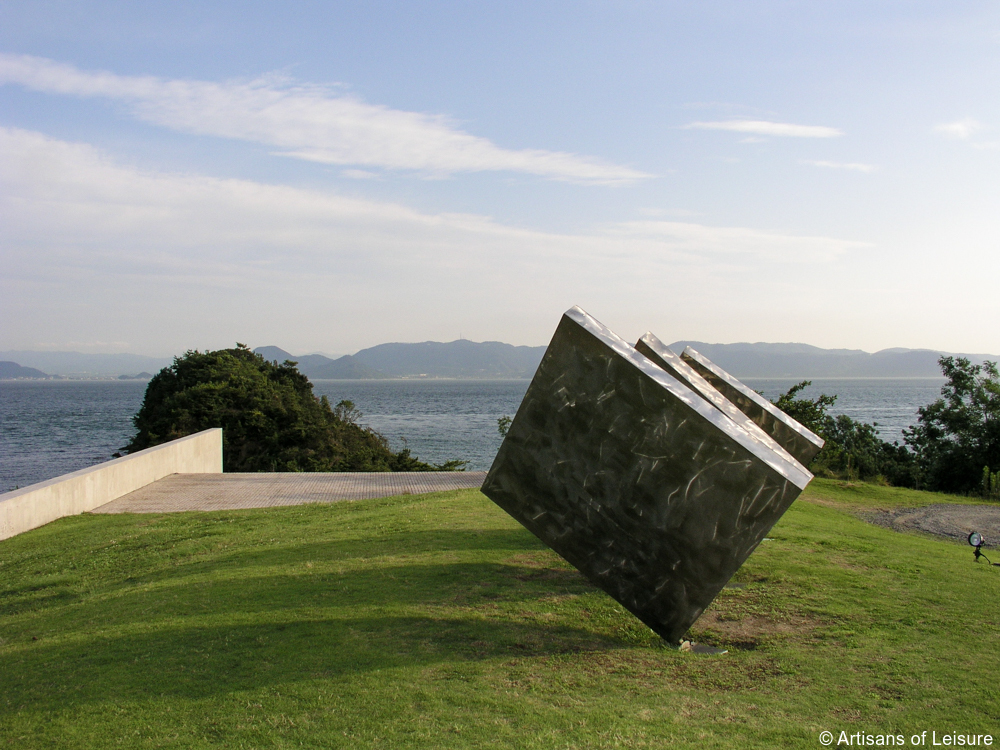 Benesse House, also designed by Tadao Ando, is both a hotel and a contemporary art museum on Naoshima.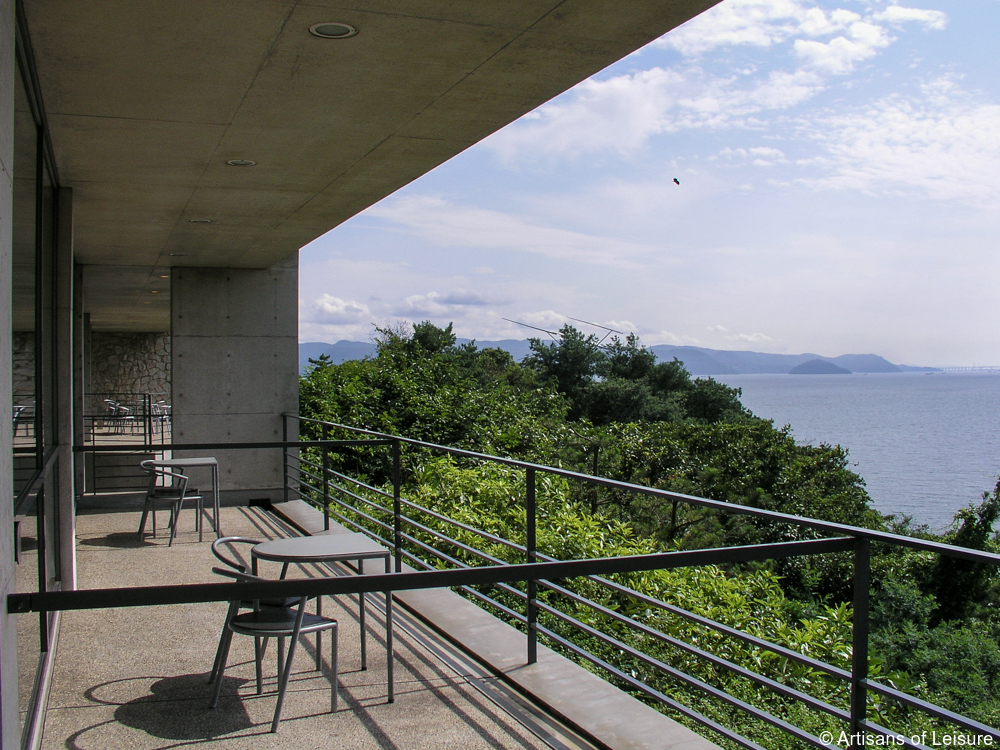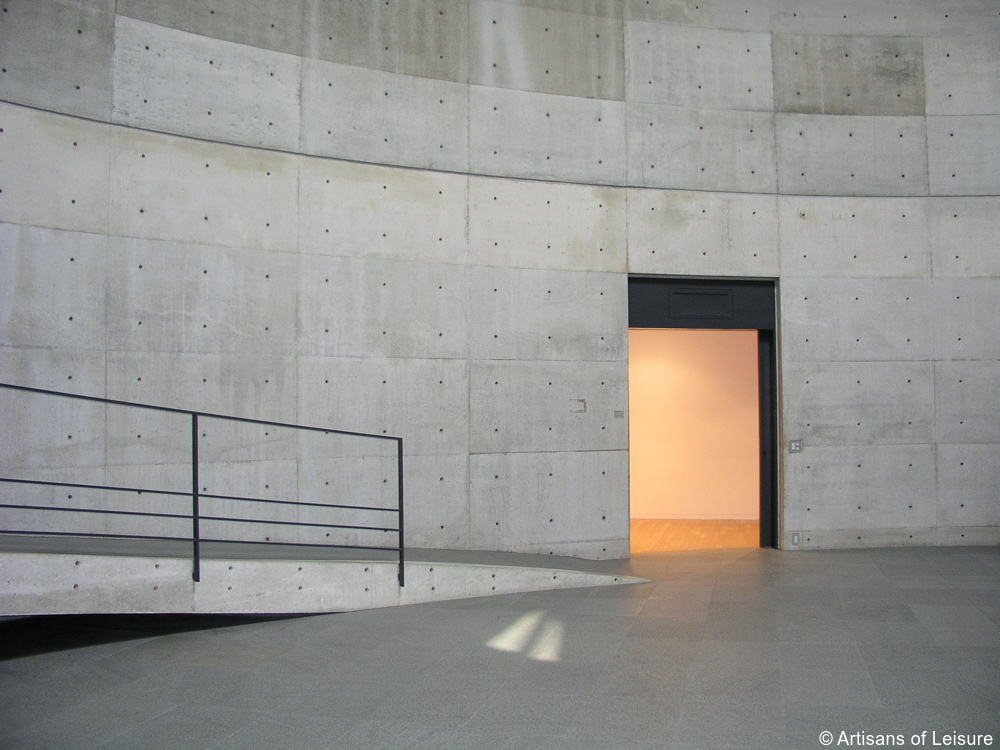 Mount Fuji never disappoints, whether seen from the first-class seats of a speeding shinkansen (bullet train) or during private touring in nearby Hakone, part of the national park that includes the iconic mountain.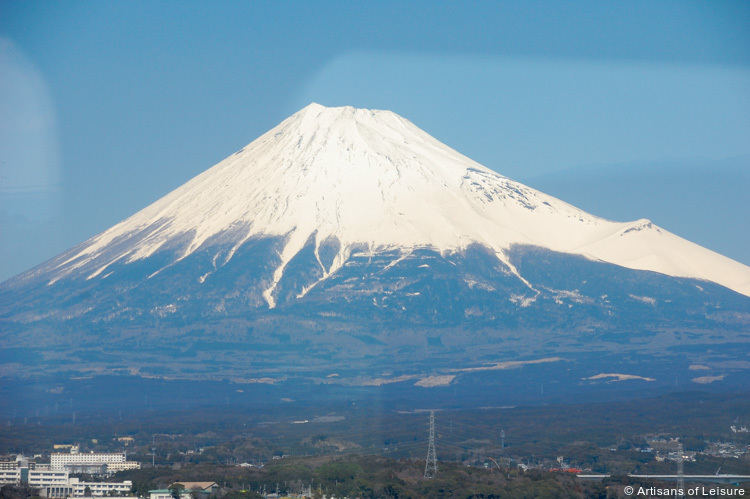 Many of our tours include a stay at the Gora Kadan in Hakone, one of the most luxurious ryokan in Japan. The property features private onsen (hot springs) and spectacular architecture.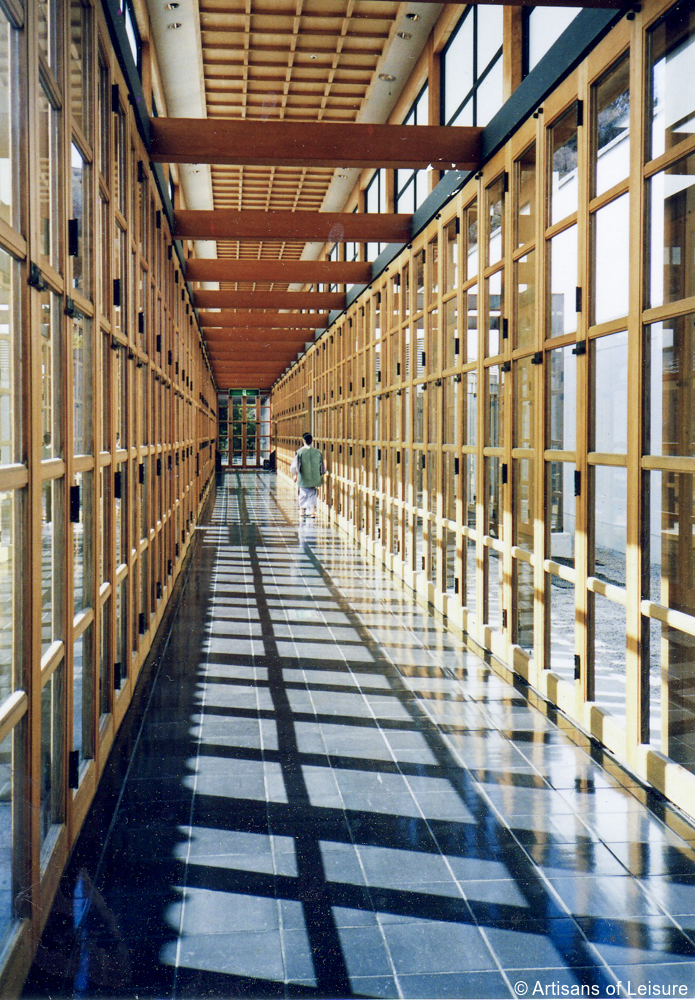 Tokyo is one of the world's most dynamic cities. Like so many things in the capital, the skyline is always changing. Notice how the woven texture of this facade…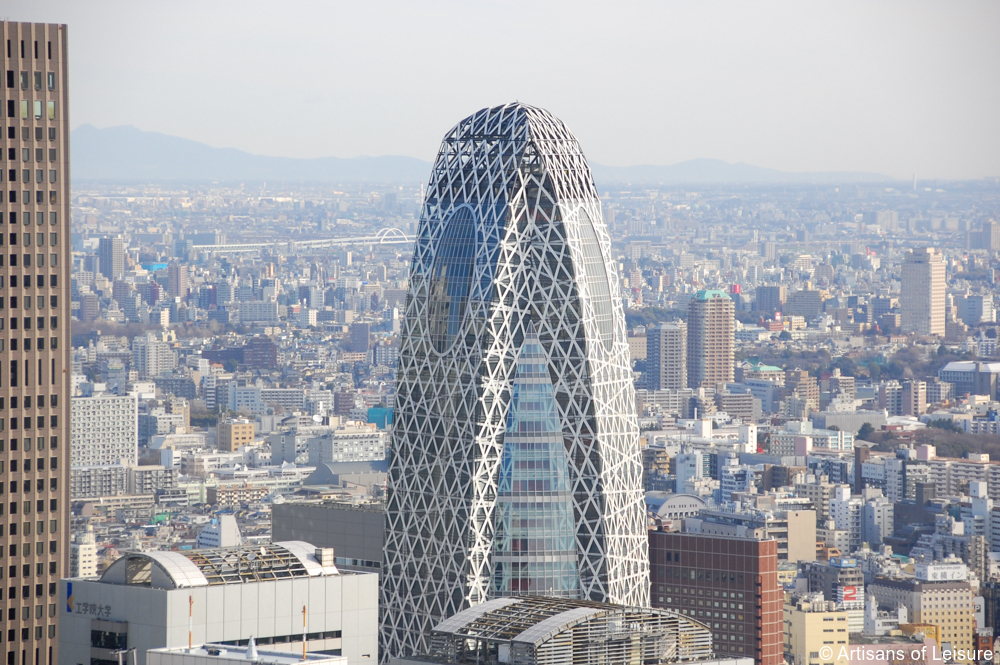 …echoes traditional bamboo products.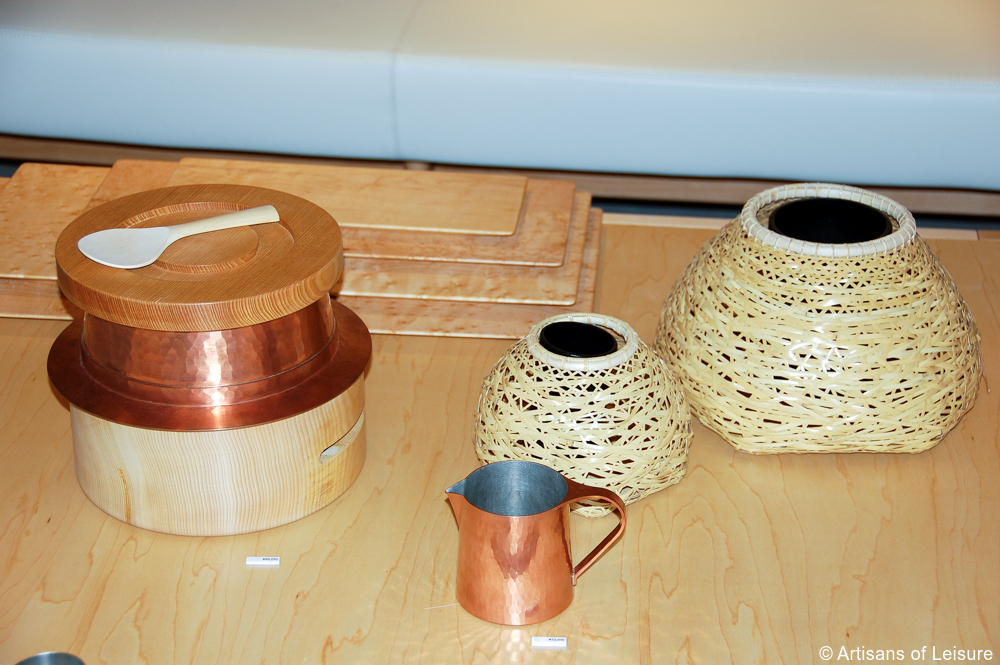 In Tokyo's kitchenware district, you can see the plastic display foods that restaurants put out front to entice customers, including some with floating chopsticks. It's also a great place to purchase lacquerware, cooking utensils and cast-iron tea pots.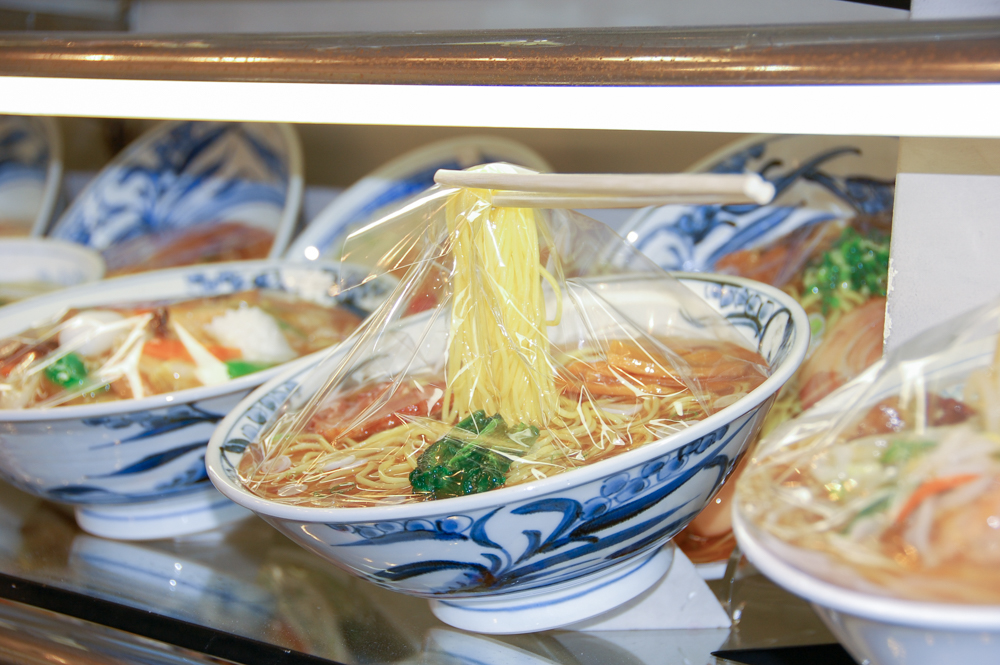 The Ghibli Museum in suburban Tokyo is a must for fans of Hayao Miyazaki's popular animated movies, such as My Neighbor Totoro, Spirited Away and Ponyo. We assist with securing admission tickets, which are strictly limited.
Tokyo is a 24-hour city. A simple pleasure: dining at one of the city's incredible restaurants and enjoying the spectacular view.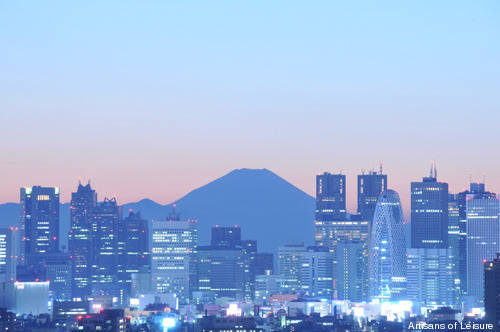 Contact Artisans of Leisure to begin planning a private luxury tour of Japan.
Tags: Benesse House, best Japan tours, geisha, Ginkakuji, Gion, Gora Kadan, Hakone, Hiroshima, Japan hotels, Japanese architecture, Japanese ceramics, Japanese crafts, Japanese culinary tours, Japanese culture, Japanese food, Japanese gardens, Japanese ryokan, Kanazawa, Kyoto, Kyoto tours, Miyajima, Naoshima, onsen, ryokan, Shirakawago, Tadao Ando, Takayama, tea ceremony, Tokyo, Tokyo tours, UNESCO