Food & Wine of Spain
(11 Days)
Madrid, Ribera del Duero, San Sebastian with Rioja & Bilbao, Barcelona
Food & Wine Tour of Italy
(11 Days)
Piedmont, Bologna & Emilia-Romagna, Tuscany & Florence
Culinary Tour of France
(8 Days)
Paris, Avignon, Aix-en-Provence
Wine Tour of Hungary
(6 Days)
Tokaj Wine Region, Budapest
Food & Wine of Australia
(12 Days)
Melbourne, Yarra Valley, Mornington Peninsula, Barossa, Adelaide, McLaren Vale, Margaret River, Perth
Food & Wine of Austria
(7 Days)
Vienna, the Wachau, Burgenland
Culinary Tour of China
(13 Days)
Beijing & Great Wall, Xian, Hangzhou, Shanghai, Hong Kong
Culinary Tour of India
(13 Days)
Delhi, Udaipur, Mumbai, Chennai
Culture, Crafts & Cuisine of Ireland
(13 Days)
Dublin, Ballyfin, Ballymaloe, Killarney, Adare, Ashford Castle
Culinary Tour of Israel
(7 Days)
Jerusalem, Tel Aviv
Best of Piedmont
(5 Days)
Culinary Tour of Japan
(15 Days)
Tokyo, Kanazawa, Yamanaka Onsen, Kyoto & Osaka, Tokyo
Food & Wine Tour of Lebanon
(7 Days)
Beirut, Sidon, Tyre, Chouf Mountains, Baalbek, Byblos, Batroun
Culinary Tour of Mexico
(10 Days)
Oaxaca, Puebla, Mexico City
Morocco for Foodies
(10 Days)
Fez, Marrakesh
Culinary Tour of Peru
(9 Days)
Lima, Sacred Valley, Machu Picchu, Cusco
Food & Wine of Portugal
(9 Days)
Porto, Douro Valley, Lisbon & environs
Whisky Tour of Scotland
(12 Days)
Edinburgh, Oban & Islay, Isle of Skye, Ross (Glenmorangie House), Speyside & Aberdeenshire, Perthshire (Gleneagles)
Culinary Tour of Sicily
(9 Days)
Palermo with Monreale, Trapani & Marsala, Sciacca & Agrigento, Noto & Modica, Taormina & Mount Etna
Singapore for Foodies
(4 Days)
Food & Wine Tour of Slovenia
(7 Days)
Ljubljana with Lake Bled & the Julian Alps, Portoroz with Brda & Piran
Culinary Tour of South Korea
(6 Days)
Seoul, Busan
Cultural & Culinary Tour of Taiwan
(8 Days)
Taipei, Tainan, Sun Moon Lake
Thailand for Foodies
(7 Days)
Bangkok, Chiang Mai
Vietnam for Foodies
(11 Days)
Hanoi, Hue, Hoi An, Saigon
MULTI-COUNTRY TOURS
The Ultimate Wine Tour: Argentina & Chile
(12 Days)
Colchagua Valley, Santiago & Valparaiso, Mendoza, Buenos Aires
Food & Wine Tour of the Basque Country & Portugal
(14 days)
Bilbao, Biarritz, San Sebastian, Rioja, Ribera del Duero, Douro Valley, Porto, Lisbon
Foodie Tour of Belgium & the Netherlands
(9 Days)
Brussels with Bruges & Ghent, Amsterdam with Rotterdam, The Hague & Delft
Food, Culture & Romance in Singapore & Indonesia
(13 Days)
Singapore, Nusa Dua or Jimbaran Bay, Ubud, Sumba Island
Food, Design & Culture of Copenhagen & Sweden
(12 Days)
Stockholm, Kingdom of Crystal, Wanas, Malmo, Copenhagen
Food & Wine Tour of France & Switzerland
(11 Days)
Paris, Reims & Champagne, Burgundy, Lausanne with Lavaux & Emmental
Culinary Tour of Greece & Turkey
(10 Days)
Athens, Crete, Istanbul
Culinary Tour of Slovenia & Croatia
(12 Days)
Ljubljana & Lake Bled, Istria, Split, Dubrovnik
Flavors of Southeast Asia
(16 Days)
Singapore, Saigon, Hoi An, Hanoi, Chiang Mai, Bangkok
Cultural & Culinary Tour of Taiwan
(8 Days – Departs Daily on a Private Basis)
Taipei, Tainan, Sun Moon Lake
Experience the extraordinary world of Taiwanese cuisine—including specialty food shops, incredible night markets and a private cooking lesson—as well as the cultural highlights of the country on this one-of-a-kind private Taiwan culinary tour.
Begin in Taipei, the fascinating capital of Taiwan. During flexible private touring with your own guide and driver, dive into the city's many culinary traditions. Enjoy a private cooking lesson to learn to prepare favorite Taiwanese and Chinese dishes. Explore the best food stalls at renowned Shilin night market, a vast indoor-outdoor emporium of tiny shops offering Taiwanese delicacies such as stinky tofu, oyster omelets and fried chicken cutlets. Also visit Raohe or other night markets to try distinctive dishes according to your interests. Walk through the historic port district and along backstreets where shops inside evocative, century-old buildings offer Taiwanese specialties such as dried mushrooms, mullet roe and ginseng. At an atmospheric local tea house, sample Taiwan's acclaimed tea, such as delicate mountain-grown oolong. Try ice cream flavored with beer, pork or tropical fruit. Learn about traditional Taiwanese herbs in a local market. Visit beautiful Longshan Temple and other Buddhist and Taoist temples that bustle with worshippers at all hours. Stop by the landmark Chiang Kai-Shek Memorial to learn about one of the founding fathers of modern Taiwan. Venture up Taipei 101—among the tallest buildings in the world—for panoramic views over the city and mountains. Enjoy time to browse for Taiwanese crafts, such as high-quality ceramics and glassware, or explore the shops at Songshan Cultural and Creative Park. Also visit the renowned National Palace Museum, the repository of the imperial Chinese art collection, to see masterpieces of painting, porcelain, jade carving, calligraphy and other arts.
Next, take the HSR (High-Speed Rail) train south to Tainan, one of Taiwan's oldest cities and home to some of the finest regional dishes. Dine on local culinary favorites such as danzai noodles, pineapple cake, black sugar cakes, coffin bread and steamed rice dumplings in banana leaves. Also see cultural highlights such as remnants of the Dutch colonial period, the Confucius Temple and other beautiful temples, and small workshops that produce crafts such as embroidery and hand-painted lanterns.
Continue to Sun Moon Lake, a region of natural beauty and interesting cultural attractions. Stay at one of the best resorts in Taiwan with views of the lake and surrounding mountains. During flexible private touring in the region, visit a working tea plantation, dine on regional specialties that incorporate local ingredients and take a private cruise on Sun Moon Lake. Other options include visiting local temples, touring a handmade paper factory, visiting fascinating Chung Tai Chan Monastery, riding the Sun Moon Lake Ropeway over the mountains and visiting the Formosan Aboriginal Culture Village.
Return to Taipei for flexible cultural or food-related touring. Upon request, Artisans of Leisure can also arrange reservations at the finest restaurants in Taipei and tickets to performances of puppet theater, Chinese opera and Cloud Gate Dance Theater.
Taiwan combines well with other destinations in Asia, such as Japan, Hong Kong, Vietnam and Thailand.
Itinerary Overview
Day 1
Arrive Taipei


Fast-track airport assistance. Private arrival transfer to hotel for 3 nights

Day 2
Taipei

Full-day flexible private tour. Evening night market visit

Day 3
Taipei

Morning private cooking lesson. Afternoon private tour

Day 4
Taipei – Tainan

Private transfer to train station for business-class HSR train to Tainan. Private transfer to hotel for 1 night. Afternoon private flexible touring of food shops, temples and cultural attractions

Day 5
Tainan – Sun Moon Lake


Morning private flexible touring in Tainan or Anping. Afternoon private transfer to resort for 2 nights

Day 6
Sun Moon Lake


Full-day flexible private tour, including private lake cruise, visit to tea plantation and other highlights

Day 7
Sun Moon Lake – Taipei


Private transfer to Taichung train station for business-class HSR train to Taipei. Private transfer to hotel for 1 night

Day 8
Depart Taipei


Private airport transfer with fast-track airport assistance
Hotels
| | |
| --- | --- |
| Taipei: | Mandarin Oriental, Taipei |
| Tainan: | Silks Place Tainan |
| Sun Moon Lake: | The Lalu |
Cost
$8,500

Per person (double occupancy)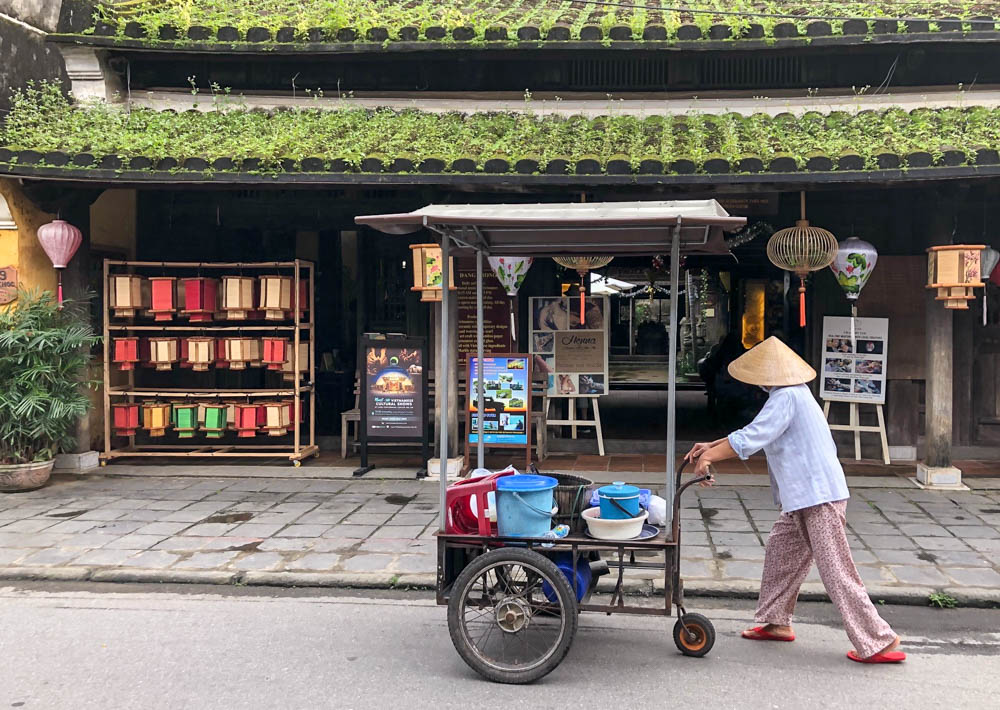 Food & Wine of Spain
(11 Days)
Madrid, Ribera del Duero, San Sebastian with Rioja & Bilbao, Barcelona
Food & Wine Tour of Italy
(11 Days)
Piedmont, Bologna & Emilia-Romagna, Tuscany & Florence
Culinary Tour of France
(8 Days)
Paris, Avignon, Aix-en-Provence
Wine Tour of Hungary
(6 Days)
Tokaj Wine Region, Budapest
Food & Wine of Australia
(12 Days)
Melbourne, Yarra Valley, Mornington Peninsula, Barossa, Adelaide, McLaren Vale, Margaret River, Perth
Food & Wine of Austria
(7 Days)
Vienna, the Wachau, Burgenland
Culinary Tour of China
(13 Days)
Beijing & Great Wall, Xian, Hangzhou, Shanghai, Hong Kong
Culinary Tour of India
(13 Days)
Delhi, Udaipur, Mumbai, Chennai
Culture, Crafts & Cuisine of Ireland
(13 Days)
Dublin, Ballyfin, Ballymaloe, Killarney, Adare, Ashford Castle
Culinary Tour of Israel
(7 Days)
Jerusalem, Tel Aviv
Best of Piedmont
(5 Days)
Culinary Tour of Japan
(15 Days)
Tokyo, Kanazawa, Yamanaka Onsen, Kyoto & Osaka, Tokyo
Food & Wine Tour of Lebanon
(7 Days)
Beirut, Sidon, Tyre, Chouf Mountains, Baalbek, Byblos, Batroun
Culinary Tour of Mexico
(10 Days)
Oaxaca, Puebla, Mexico City
Morocco for Foodies
(10 Days)
Fez, Marrakesh
Culinary Tour of Peru
(9 Days)
Lima, Sacred Valley, Machu Picchu, Cusco
Food & Wine of Portugal
(9 Days)
Porto, Douro Valley, Lisbon & environs
Whisky Tour of Scotland
(12 Days)
Edinburgh, Oban & Islay, Isle of Skye, Ross (Glenmorangie House), Speyside & Aberdeenshire, Perthshire (Gleneagles)
Culinary Tour of Sicily
(9 Days)
Palermo with Monreale, Trapani & Marsala, Sciacca & Agrigento, Noto & Modica, Taormina & Mount Etna
Singapore for Foodies
(4 Days)
Food & Wine Tour of Slovenia
(7 Days)
Ljubljana with Lake Bled & the Julian Alps, Portoroz with Brda & Piran
Culinary Tour of South Korea
(6 Days)
Seoul, Busan
Cultural & Culinary Tour of Taiwan
(8 Days)
Taipei, Tainan, Sun Moon Lake
Thailand for Foodies
(7 Days)
Bangkok, Chiang Mai
Vietnam for Foodies
(11 Days)
Hanoi, Hue, Hoi An, Saigon
MULTI-COUNTRY TOURS
The Ultimate Wine Tour: Argentina & Chile
(12 Days)
Colchagua Valley, Santiago & Valparaiso, Mendoza, Buenos Aires
Food & Wine Tour of the Basque Country & Portugal
(14 days)
Bilbao, Biarritz, San Sebastian, Rioja, Ribera del Duero, Douro Valley, Porto, Lisbon
Foodie Tour of Belgium & the Netherlands
(9 Days)
Brussels with Bruges & Ghent, Amsterdam with Rotterdam, The Hague & Delft
Food, Culture & Romance in Singapore & Indonesia
(13 Days)
Singapore, Nusa Dua or Jimbaran Bay, Ubud, Sumba Island
Food, Design & Culture of Copenhagen & Sweden
(12 Days)
Stockholm, Kingdom of Crystal, Wanas, Malmo, Copenhagen
Food & Wine Tour of France & Switzerland
(11 Days)
Paris, Reims & Champagne, Burgundy, Lausanne with Lavaux & Emmental
Culinary Tour of Greece & Turkey
(10 Days)
Athens, Crete, Istanbul
Culinary Tour of Slovenia & Croatia
(12 Days)
Ljubljana & Lake Bled, Istria, Split, Dubrovnik
Flavors of Southeast Asia
(16 Days)
Singapore, Saigon, Hoi An, Hanoi, Chiang Mai, Bangkok
We absolutely LOVED India in every way! The cookery lesson and lunch in Udaipur was great…the lunch was delicious, the house was lovely and they were so warm and welcoming. 
~ R.L., Washington, D.C.
Japan was excellent—we all had a blast. Your attention to detail and your ability to be foodie-focused and find outstanding guides sets you apart.
~ R.S., St. Petersburg, FL
One of the highlights of the trip to Bali was the cooking class you arranged in Ubud. Our instructor was the owner of the restaurant and they were so accommodating to our tastes and created a menu just for us. 
~ T.J., Norfolk, VA
Recommended by:
Departures
Conde Nast Traveler
The New York Times
Wall Street Journal
Travel + Leisure
Town & Country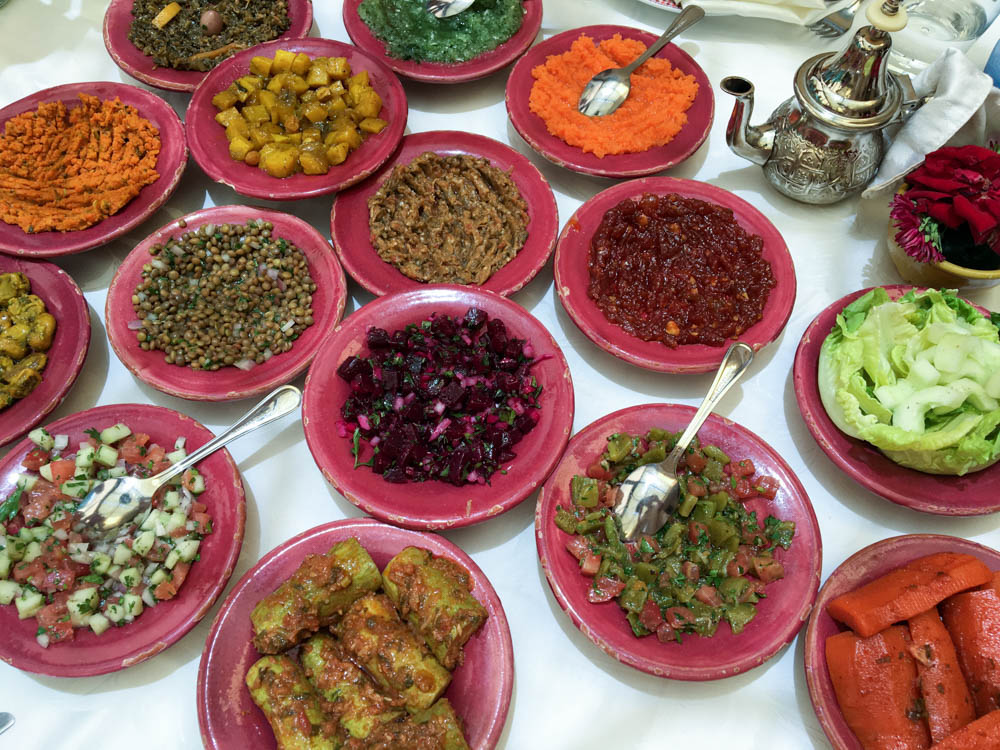 Just Back: Art, Wine, History & Interiors in Florence, Tuscany & Rome, Italy
Behind-the-Scenes Culinary and Crafts Touring in Japan
Wine Touring in Argentina & Chile
Meals We're Dreaming of Around the World
Experience Clase Azul Tequila in Mexico
Wine & Truffles in Piedmont, Italy
Touring Toyoso and Tsukiji Markets in Tokyo
A Private Chocolate-Making Lesson in Belgium
Street Food at Singapore's Hawker Centers
Must Experience: Dim Sum in Hong Kong
A Private Cooking Class in Chennai, India
Our Way into Vietnam's Food Culture