Family Tour of Ireland
(9 Days)
Dublin, Killarney, Adare or Co. Clare, Ashford Castle
Family Tour of Greece
(9 days)
Athens, Santorini, Crete
Family Tour of Italy
(13 Days)
Rome, Florence & Tuscany, Venice, Lake Como
Family Tour of Japan
(10 Days)
Tokyo, Hakone, Kyoto, Tokyo
Family Tour of Egypt
(8 Days)
Cairo & the Pyramids, luxury Nile River cruise
Family Tour of Germany
(10 Days)
Berlin & Potsdam, Munich & Neuschwanstein, Baden-Baden & Alsace
Family Tour of Argentina
(10 Days)
Buenos Aires, Iguazu Falls, Bariloche
Family Tour of Australia
(10 Days)
Sydney, Daintree Rainforest, Great Barrier Reef
Family Tour of Bali
(8 Days)
Nusa Dua or Jimbaran Bay, Ubud
Family Tour of China
(12 Days)
Beijing & Great Wall, Xian, Shanghai, Hong Kong
Family Tour of Dubai & the Emirates
(9 Days)
Dubai & Arabian Desert, Abu Dhabi
Family Tour of England
(7 Days)
London & environs
Family Tour of France
(12 Days)
Normandy, Paris & Versailles, Provence, Cote d'Azur
Family Tour of India
(11 Days)
Delhi, Agra, Ranthambore, Jaipur, Mumbai
Family Tour of Israel
(10 Days)
Jerusalem & Dead Sea, Negev Desert, Tel Aviv
Family Tour of Kenya
(9 days)
Nairobi, Maasai Mara, Mount Kenya
Family Tour of Mexico: Best of the Riviera Maya
(7 Days)
Riviera Maya with Tulum & Chichen Itza
Family Tour of Morocco
(8 Days)
Marrakesh, Atlas Mountains
Luxury Family Tour of New Zealand
(11 Days)
Auckland, Taupo & Rotorua, Hawke's Bay, Queenstown & Milford Sound
Family Tour of Peru
(8 Days)
Lima, Sacred Valley, Machu Picchu, Cusco
Family Tour of Russia
(8 Days)
St. Petersburg, Moscow
Active Family Tour of Sicily
(11 Days)
Palermo with Monreale, Segesta & Erice, Sciacca & Agrigento, Noto with Modica, Ragusa & Syracuse, Taormina & Mount Etna
Family Tour of South Africa & Victoria Falls
(10 days)
Cape Town, Victoria Falls, Sabi Sand Reserve
Family Tour of South Korea
(7 Days)
Seoul, Jeju Island
Family Tour of Spain
(10 Days)
Barcelona, Madrid & Toledo, Seville & Cordoba, Marbella
Family Tour of Switzerland
(9 Days)
Zurich, Lucerne, Interlaken, Lausanne
Family Tour of Tanzania
(8 Days)
Arusha, Ngorongoro & Lake Manyara, Serengeti
Thailand for Families
(10 Days)
Bangkok, Chiang Mai, Koh Samui
Vietnam for Families
(10 Days)
Hanoi, Halong Bay, Hoi An, Saigon
Family Tour of Iceland
(9 Days)
Reykjavik & environs, South Iceland, Jokulsarlon Glacier Lagoon
MULTI-COUNTRY TOURS
Family Tour of Belgium & the Netherlands
(8 days)
Brussels with Bruges & Ghent, Amsterdam with The Hague & Delft
Christmas Markets of Europe
(15 Days)
Munich & Nuremberg, Salzburg, Vienna, Prague & Dresden, Berlin
Family Tour of England & Scotland
(11 Days)
London, Edinburgh, Fort William & Highlands, Perthshire (Gleneagles)
Family Tour of London, Paris & Rome
(10 Days)
London, Paris, Rome
Family Tour of Kenya & Tanzania
(11 Days)
Nairobi, Maasai Mara, Ngorongoro Crater, Serengeti
Family Tour of Southeast Asia
(13 Days)
Bangkok, Chiang Mai, Siem Reap, Hong Kong
Family Tour of Austria & Germany
(9 Days - Departs Daily on a Private Basis)
Salzburg, Munich, Baden-Baden & Colmar
This private luxury tour features activities and destinations that are sure to appeal to every family member. Enjoy cultural attractions and the beauty of the Austrian Alps in Salzburg, Bavarian traditions and local culinary specialties in Munich, leisure time at a luxurious spa in Baden-Baden and an excursion to nearby Alsace. Touring and activities will be customized to your family's interests and needs.
Begin in Salzburg, a charming Baroque town famous for Mozart and The Sound of Music. Tour highlights such as the Cathedral, Mozart's birthplace, and the Mirabell Palace and Gardens. Walk down Getreidegasse, Salzburg's most famous shopping street, and visit select boutiques specializing in local products such as loden coats, Christmas decorations and Mozartkugel chocolate pralines. Tour markets, art museums and other historic highlights. Also, take a private excursion through the Salzkammergut, a stunning region of mountains and lakes in the Austrian Alps, to tour the salt mines and visit film sites from The Sound of Music.
Continue to Munich, the dynamic capital of Bavaria. Explore the Old Town during a flexible walking tour with your private guide. See the famed Glockenspiel and watch its life-size mechanical figures dance and joust. Stroll interesting neighborhoods and squares, and browse the Viktualienmarkt outdoor food market. Visit the Frauenkirche—the symbol of the city—and the Beer and Oktoberfest Museum, if desired. Depending on your family's interests, other touring options include the Residenz (the former royal palace), visiting a beer hall such as the renowned Hofbrauhaus, touring the BMW factory and museum, or taking an excursion to Neuschwanstein castle.
End your tour in Baden-Baden, an elegant spa town in the Black Forest, for three nights at an elegant hotel with a renowned spa and extensive grounds. One day, enjoy a private excursion into nearby Alsace (in France) to visit the picture-perfect town of Colmar. During free time in Baden-Baden, enjoy the hotel's many facilities, including a kids club, swimming pool, renowned spa and excellent restaurants. Also explore the town's beautiful parks, quaint shops, excellent museums such as the Museum Frieder Burda, and beautiful walking paths.
Itinerary Overview
Day 1
Arrive Salzburg, Austria
Private arrival transfer to hotel for 3 nights
Day 2
Salzburg
Full-day private city tour
Day 3
Salzburg & environs
Half-day private excursion to salt mines and Sound of Music sites
Day 4
Salzburg – Munich, Germany
Private transfer to Munich for 2 nights. Afternoon private walking tour
Day 5
Munich
Half-day private city tour or excursion to Neuschwanstein
Day 6
Munich – Baden-Baden
Private transfer to Baden-Baden for 3 nights, with touring en route
Day 7
Baden-Baden
At leisure
Day 8
Baden-Baden & Alsace
Full-day private excursion to Colmar
Day 9
Baden-Baden – Depart Frankfurt
Private transfer to Frankfurt airport
Hotels
| | |
| --- | --- |
| Salzburg: | Hotel Sacher Salzburg |
| Munich: | Mandarin Oriental, Munich |
| Baden-Baden: | Brenners Park-Hotel & Spa |
Cost
| | |
| --- | --- |
| $14,200 | Per person (double occupancy) |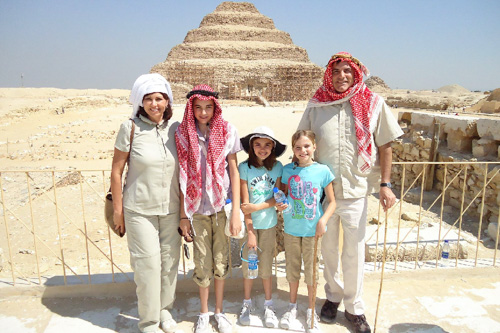 Family Tour of Ireland
(9 Days)
Dublin, Killarney, Adare or Co. Clare, Ashford Castle
Family Tour of Greece
(9 days)
Athens, Santorini, Crete
Family Tour of Italy
(13 Days)
Rome, Florence & Tuscany, Venice, Lake Como
Family Tour of Japan
(10 Days)
Tokyo, Hakone, Kyoto, Tokyo
Family Tour of Egypt
(8 Days)
Cairo & the Pyramids, luxury Nile River cruise
Family Tour of Germany
(10 Days)
Berlin & Potsdam, Munich & Neuschwanstein, Baden-Baden & Alsace
Family Tour of Argentina
(10 Days)
Buenos Aires, Iguazu Falls, Bariloche
Family Tour of Australia
(10 Days)
Sydney, Daintree Rainforest, Great Barrier Reef
Family Tour of Bali
(8 Days)
Nusa Dua or Jimbaran Bay, Ubud
Family Tour of China
(12 Days)
Beijing & Great Wall, Xian, Shanghai, Hong Kong
Family Tour of Dubai & the Emirates
(9 Days)
Dubai & Arabian Desert, Abu Dhabi
Family Tour of England
(7 Days)
London & environs
Family Tour of France
(12 Days)
Normandy, Paris & Versailles, Provence, Cote d'Azur
Family Tour of India
(11 Days)
Delhi, Agra, Ranthambore, Jaipur, Mumbai
Family Tour of Israel
(10 Days)
Jerusalem & Dead Sea, Negev Desert, Tel Aviv
Family Tour of Kenya
(9 days)
Nairobi, Maasai Mara, Mount Kenya
Family Tour of Mexico: Best of the Riviera Maya
(7 Days)
Riviera Maya with Tulum & Chichen Itza
Family Tour of Morocco
(8 Days)
Marrakesh, Atlas Mountains
Luxury Family Tour of New Zealand
(11 Days)
Auckland, Taupo & Rotorua, Hawke's Bay, Queenstown & Milford Sound
Family Tour of Peru
(8 Days)
Lima, Sacred Valley, Machu Picchu, Cusco
Family Tour of Russia
(8 Days)
St. Petersburg, Moscow
Active Family Tour of Sicily
(11 Days)
Palermo with Monreale, Segesta & Erice, Sciacca & Agrigento, Noto with Modica, Ragusa & Syracuse, Taormina & Mount Etna
Family Tour of South Africa & Victoria Falls
(10 days)
Cape Town, Victoria Falls, Sabi Sand Reserve
Family Tour of South Korea
(7 Days)
Seoul, Jeju Island
Family Tour of Spain
(10 Days)
Barcelona, Madrid & Toledo, Seville & Cordoba, Marbella
Family Tour of Switzerland
(9 Days)
Zurich, Lucerne, Interlaken, Lausanne
Family Tour of Tanzania
(8 Days)
Arusha, Ngorongoro & Lake Manyara, Serengeti
Thailand for Families
(10 Days)
Bangkok, Chiang Mai, Koh Samui
Vietnam for Families
(10 Days)
Hanoi, Halong Bay, Hoi An, Saigon
Family Tour of Iceland
(9 Days)
Reykjavik & environs, South Iceland, Jokulsarlon Glacier Lagoon
MULTI-COUNTRY TOURS
Family Tour of Belgium & the Netherlands
(8 days)
Brussels with Bruges & Ghent, Amsterdam with The Hague & Delft
Christmas Markets of Europe
(15 Days)
Munich & Nuremberg, Salzburg, Vienna, Prague & Dresden, Berlin
Family Tour of England & Scotland
(11 Days)
London, Edinburgh, Fort William & Highlands, Perthshire (Gleneagles)
Family Tour of London, Paris & Rome
(10 Days)
London, Paris, Rome
Family Tour of Kenya & Tanzania
(11 Days)
Nairobi, Maasai Mara, Ngorongoro Crater, Serengeti
Family Tour of Southeast Asia
(13 Days)
Bangkok, Chiang Mai, Siem Reap, Hong Kong
Thank you for organizing such a wonderful trip to Italy for our family! Artisans of Leisure makes traveling as a family fun and hassle-free. We can just enjoy our time together creating special memories. We look forward to our next trip with you!
~ P.R., Laguna Niguel, CA
Thank you for scheduling such an amazing trip to London for me and my family. It was more than I expected. Your guides were amazing and the hotel was spectacular. The trip couldn't have been better.
~ B.S., Weston, CT
We had a wonderful trip to Egypt and Jordan. We were well-cared for at every stop…We were impressed with how knowledgeable the guides are and how accommodating they were to the needs of our three-generation group.
~ L.V. & T.V., New York, NY
Recommended by:
Departures
Conde Nast Traveler
The New York Times
Wall Street Journal
Travel + Leisure
Town & Country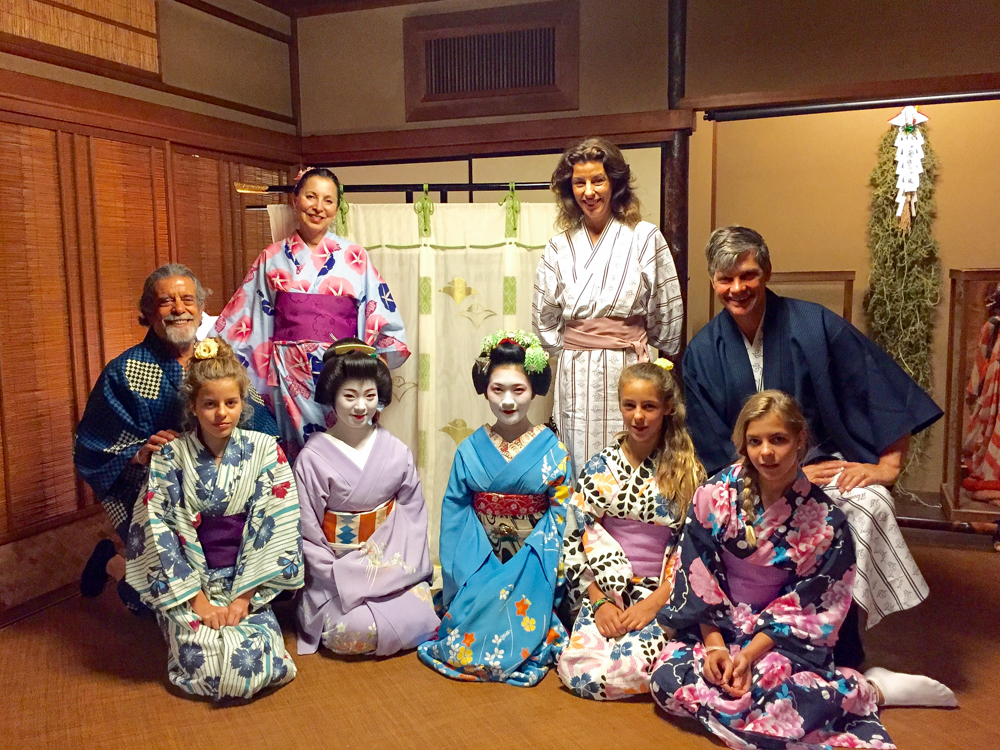 Special Luxury Trips for Grandparents Traveling with Grandchildren
Just Back: A Luxurious Family Tour of Scotland
Favorite Family Activities in Japan
Family Travel in Egypt: Top 10 Favorite Experiences
A Unique Insider's Perspective on Family Travel in Asia
Just Back: A Luxurious Family Tour of Switzerland
From Our Travelers: A Kenya & Tanzania Family Safari Tour
Three of Our Favorite Luxury Resorts in Thailand
Traveling with Friends and Family: Luxury Villas at Castiglion del Bosco in Tuscany
Tips for Family Travel with Older and Adult Children
Culture and Family Fun in Thailand
A Family Tour of Greece & Turkey
An Interview with Ashley Isaacs Ganz on Family Travel in Iceland
Exclusive Harry Potter Touring in England and Scotland
Private Family Heritage, Ancestry & Genealogical Tours
Letter from a Mother: Don't Wait to Travel with Your Children
Inspiration for Amazing Family Trips
A Family Tour of Paris, Versailles & the Loire Valley in France
A Private Family Tour of China: Artisans of Leisure Travelers Share Their Photos